12 South, Nashville, TN Homes for Sale
12 South, Nashville, TN Homes for Sale
October 3, 2023
$1,350,000
Med. List Price
12 South Homes
12 South, located in Nashville, Tennessee, boasts a unique blend of historical charm and modern appeal in its homes. Many residences in this area reflect the early 20th-century architectural styles, showcasing Victorian, Craftsman, and Bungalow designs. These properties, with their broad porches, intricate woodwork, and spacious interiors, evoke a sense of nostalgia, transporting residents and visitors back to a time when homes were built with a distinct character and artisanal touch.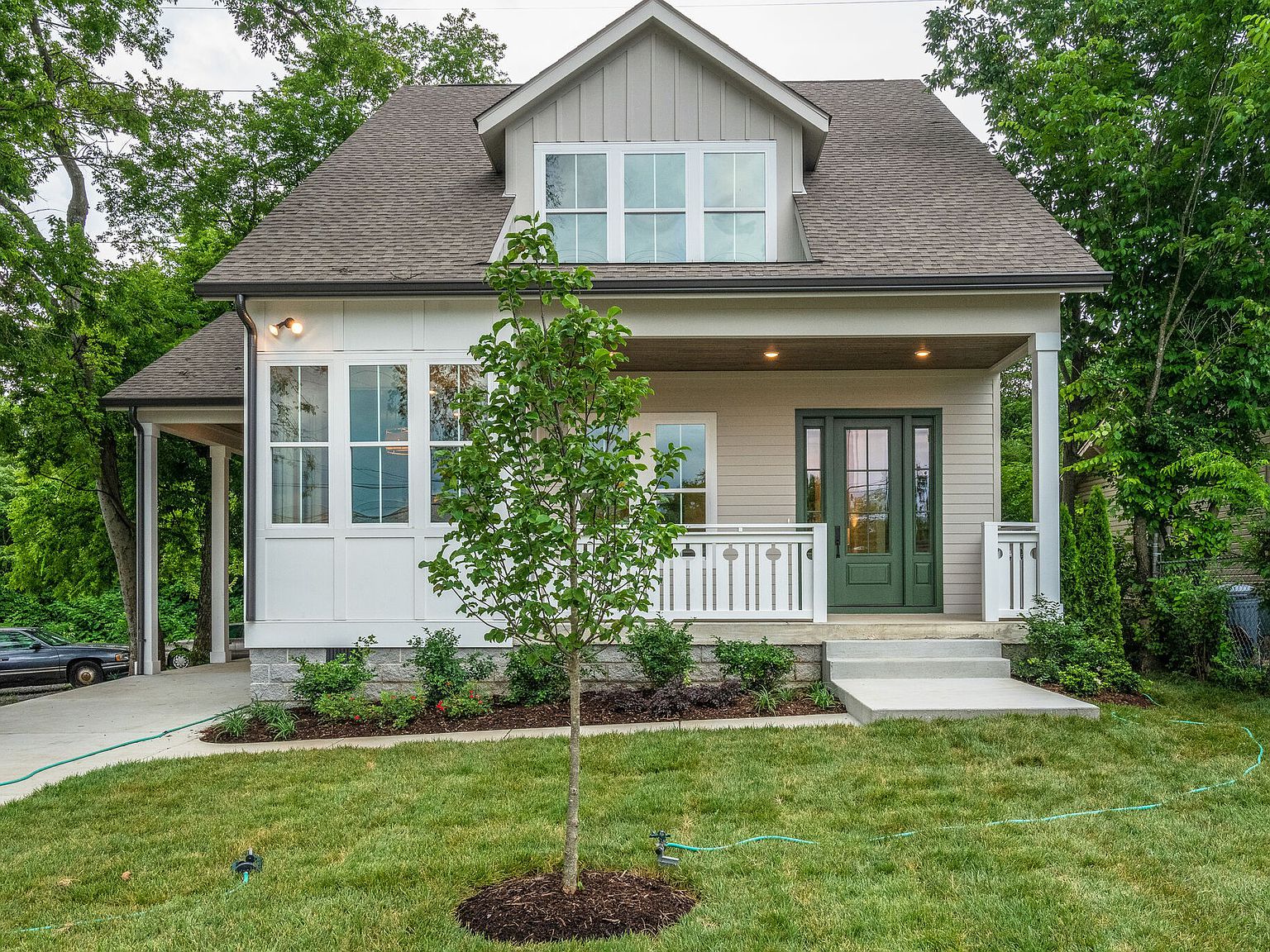 Over the years, as Nashville has grown and evolved, 12 South has seen a surge in modern renovations and new constructions. These contemporary homes often sit alongside their historical neighbors, presenting a harmonious blend of the old and the new. While the newer constructions are equipped with the latest amenities and often feature sleek, minimalistic designs, they are tastefully constructed to ensure that they complement the existing character of the neighborhood.
The surrounding community of 12 South is as vibrant and eclectic as its homes. Tree-lined streets and well-maintained gardens provide a peaceful and green setting, making the area an oasis amidst the urban hustle. The community is not just residential; it's dotted with an array of local boutiques, gourmet eateries, coffee shops, and art galleries, allowing residents to indulge in a myriad of activities without straying far from home.
Beyond the tangible aspects of the houses and local establishments, the sense of community in 12 South stands out. There's a tight-knit, neighborly feel, where people are genuinely interested in each other's well-being. Residents often gather for block parties, community garden projects, or simply to chat on those wide porches that define many of the homes. This welcoming atmosphere has made 12 South one of Nashville's most sought-after neighborhoods.
Adding to the allure of 12 South is its strategic location. Proximity to major Nashville landmarks and the downtown area makes it convenient for both work and leisure. However, despite its central location, 12 South retains a distinct identity, managing to strike the perfect balance between urban sophistication and small-town charm.
Similar Communities
East Nashville, across the Cumberland River from downtown, has become one of the city's most dynamic neighborhoods, drawing comparisons with 12 South in terms of its price points and home constructions. The homes in East Nashville, much like those in 12 South, beautifully showcase historical architectures, especially the charming Craftsman and Victorian designs. As the area has seen considerable growth over the years, modern renovations and innovative constructions have sprung up, reflecting the neighborhood's eclectic spirit. Beyond the housing similarities, East Nashville is also a hub for creatives, with numerous music venues, artistic spaces, and boutique shops gracing its streets, fostering a vibrant lifestyle akin to that of 12 South.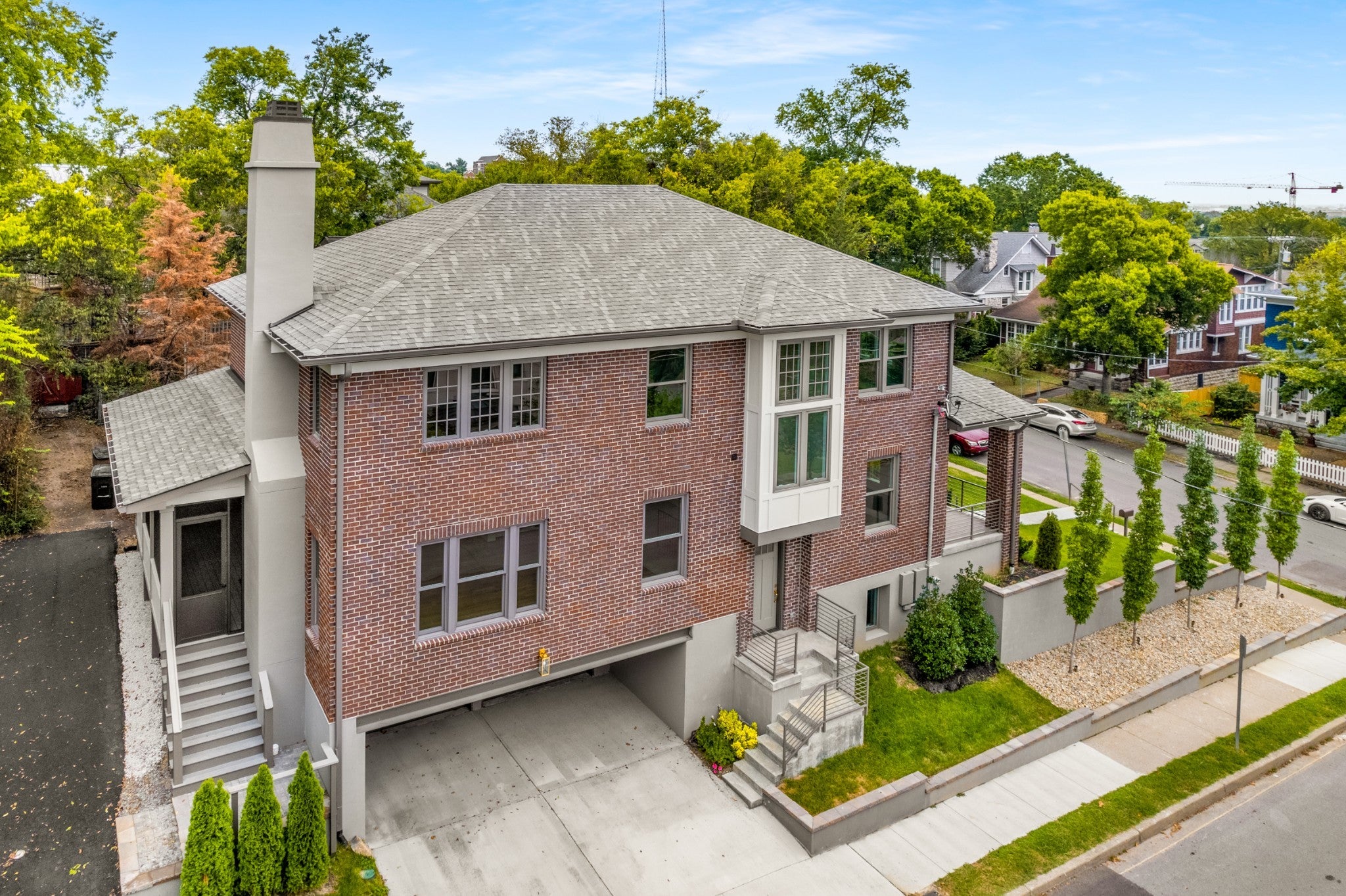 Another noteworthy neighborhood is Sylvan Park, situated to the west of the city's center. The homes here echo the craftsmanship and detailed architecture that's prominent in 12 South. Tree-lined streets, bungalow-style houses, and renovated homes with broad porches are all defining characteristics of Sylvan Park. The neighborhood offers a close-knit community vibe, where local eateries, coffee shops, and parks become gathering spaces for residents. The emphasis on community engagement and the merging of historical charm with modern living makes Sylvan Park reminiscent of the 12 South experience.
Belmont-Hillsboro, nestled adjacent to the Belmont University campus, is another area of Nashville that mirrors 12 South's residential charm. The housing landscape here is predominantly early 20th-century designs, featuring a mix of Tudor, Colonial, and Craftsman styles. As with 12 South, Belmont-Hillsboro has experienced its share of modern infills, yet these new structures harmoniously blend in, adding to the neighborhood's diverse architectural tapestry. The area's walkability, coupled with its assortment of local shops, cafes, and community events, provides residents with a lifestyle that's both active and leisurely, echoing the pace and ambiance of 12 South.
Germantown, one of Nashville's oldest neighborhoods, also mirrors the essence of 12 South in several aspects. Its streetscape is adorned with brick sidewalks, lush green spaces, and homes that range from historic townhouses to modern condos and apartments. The rich architectural diversity is complemented by Germantown's culinary scene, making it a gastronomic hub in Nashville. With its upscale eateries, boutique shopping, and historic charm, Germantown offers a sophisticated lifestyle that parallels the refined and lively environment of 12 South.
Food Scene
If there's one thing that locals and visitors alike rave about in the 12 South district of Nashville, it's the diverse and ever-evolving dining scene. Meandering through the neighborhood, one is treated to a culinary journey that seems to span the globe, all the while rooted deeply in Southern traditions.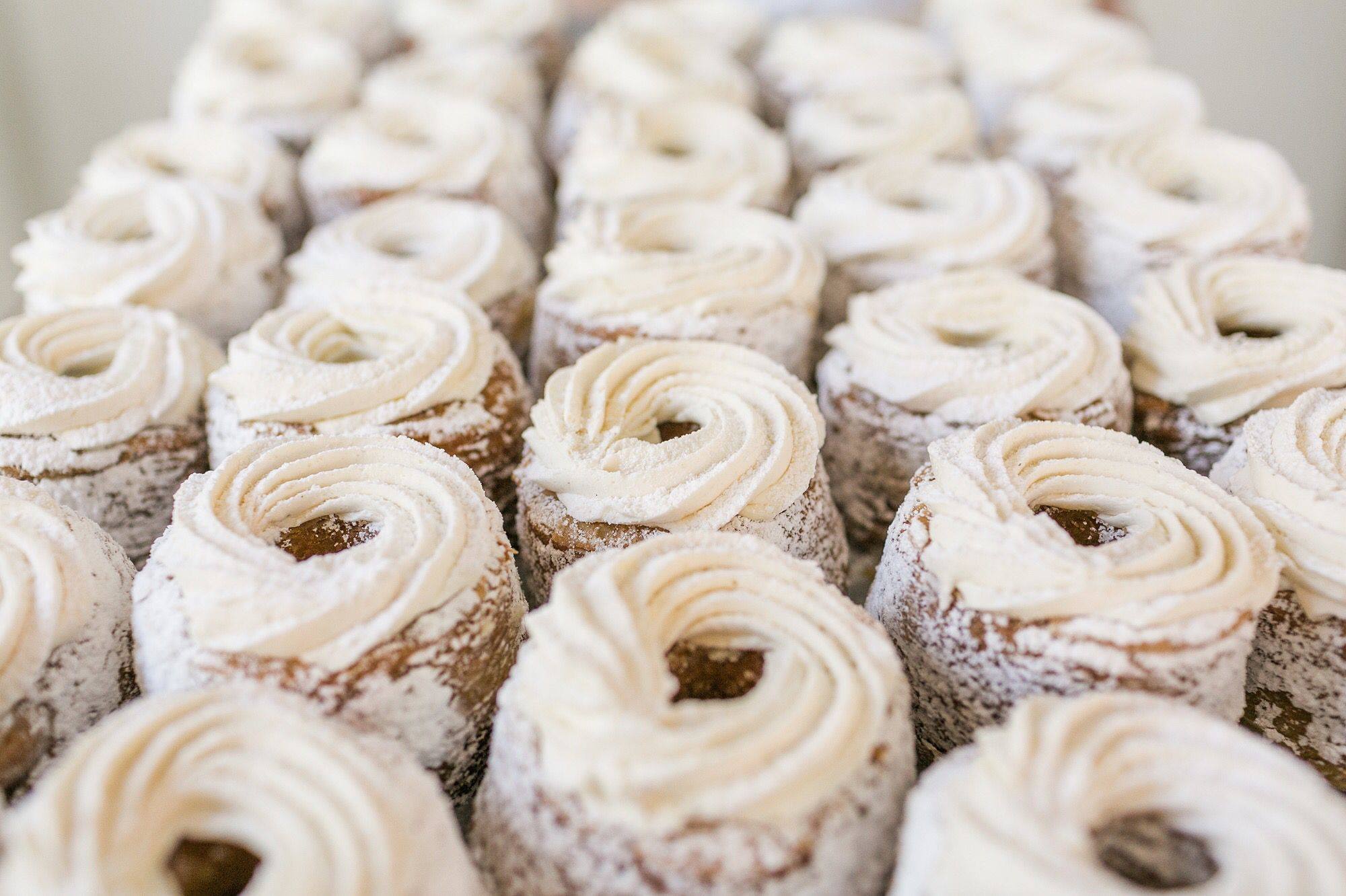 Take, for instance, the rustic charm of Burger Up, where patrons indulge in gourmet burgers made from locally sourced ingredients. The inviting atmosphere is as much a part of the experience as the juicy Lucinda burger or the truffle fries. Just a stone's throw away, you'll find Taqueria Del Sol, a delightful spot blending traditional Mexican flavors with Southern touches. Their brisket taco, paired with a margarita, often has Nashvillians debating whether it's the South's or Mexico's contribution that makes it so delicious.
For those with a penchant for international flavors, 12 South doesn't disappoint. Epice, offering Lebanese-inspired dishes, transports diners straight to the Mediterranean coast with its aromatic spices and carefully curated menu. Each dish feels like a lovingly crafted ode to the rich tapestry of Middle Eastern cuisine.
And let's not forget about the sweeter side of things. Five Daughters Bakery has become somewhat of an institution in the neighborhood. Their 100-layer donuts, a cross between traditional donuts and croissants, are legendary. It's not just a treat; it's an experience, with flavors ranging from classic vanilla cream to the more adventurous maple bacon.
Lastly, for those evenings when fine dining calls, Josephine offers a contemporary American menu with a twist. Its ambiance strikes a balance between upscale sophistication and homely warmth, a fitting metaphor for 12 South itself. The dishes, much like the neighborhood, echo a harmonious blend of the traditional and the contemporary.
In essence, 12 South's culinary scene is a testament to Nashville's larger ethos: deeply rooted in tradition, but always willing to embrace the new and the diverse. Whether it's a quick bite at a trendy cafe or a leisurely dinner at a sit-down restaurant, the neighborhood ensures that every palate finds its match.
Entertainment
Nashville, often referred to as Music City, is synonymous with entertainment, and the 12 South district is no exception to this lively culture. When it comes to soaking in the city's musical heritage, one doesn't need to wander far from 12 South. The neighborhood is dotted with intimate music venues and bars where emerging artists often serenade locals with everything from country ballads to indie rock. For instance, The Basement, not too far from the heart of 12 South, is one of those places where on any given night, you might stumble upon the next big thing in the music scene.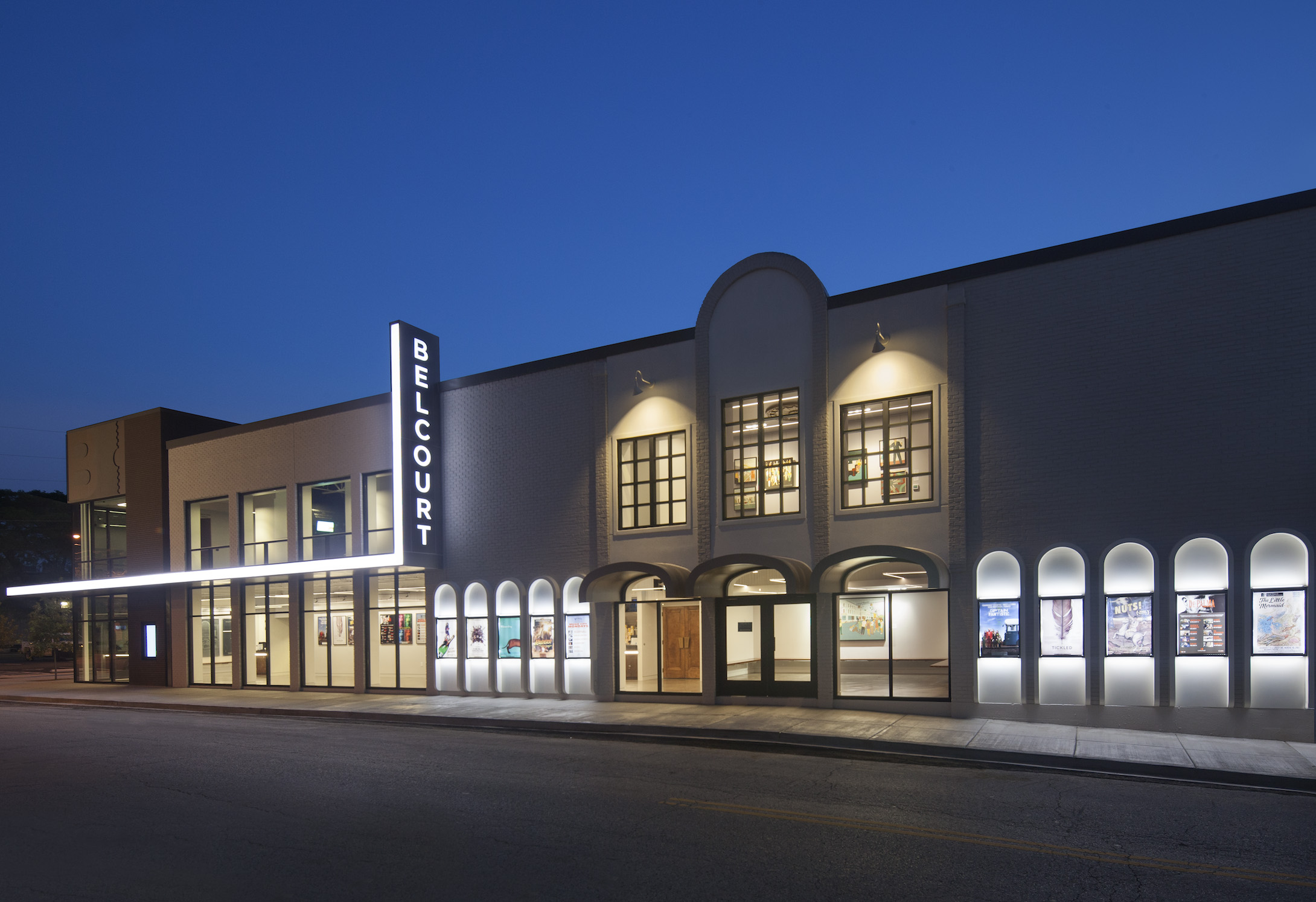 Moving beyond the melodies, the Belcourt Theatre offers a different kind of entertainment. Nestled in the nearby Hillsboro Village, this historic spot screens a blend of contemporary, independent, and foreign films, making it a favorite for film buffs or those simply seeking a laid-back movie night.
Of course, speaking of entertainment in Nashville without mentioning its sports would be incomplete. While 12 South itself might not host large sporting arenas, its proximity to the city's major stadiums is worth noting. A short drive takes you to Nissan Stadium, the roaring home of the Tennessee Titans. Fall weekends here become a sea of navy and white as fans flock to see their favorite football team in action.
Over at the Bridgestone Arena, things get icy with the Nashville Predators showcasing their hockey prowess. But it isn't just about hockey; the arena doubles up as a concert venue, hosting some of the biggest names in music. So, whether you're keen on catching a slapshot or a guitar solo, this place has you covered.
In the grand scheme of things, the beauty of 12 South's location is that it offers a serene, neighborhood vibe but keeps you close to Nashville's pulsating entertainment and sporting core. It's like having the best of both worlds — the charm of a tight-knit community and the thrill of a bustling city, all within arm's reach.
Health and Wellness
In the heart of Nashville, the 12 South district isn't just renowned for its music and culinary scene; it's also a haven for those devoted to health and wellness. The neighborhood and its vicinity are sprinkled with facilities and spaces that champion a wholesome lifestyle, proving that 12 South is as much about nurturing the soul as it is about delighting the senses.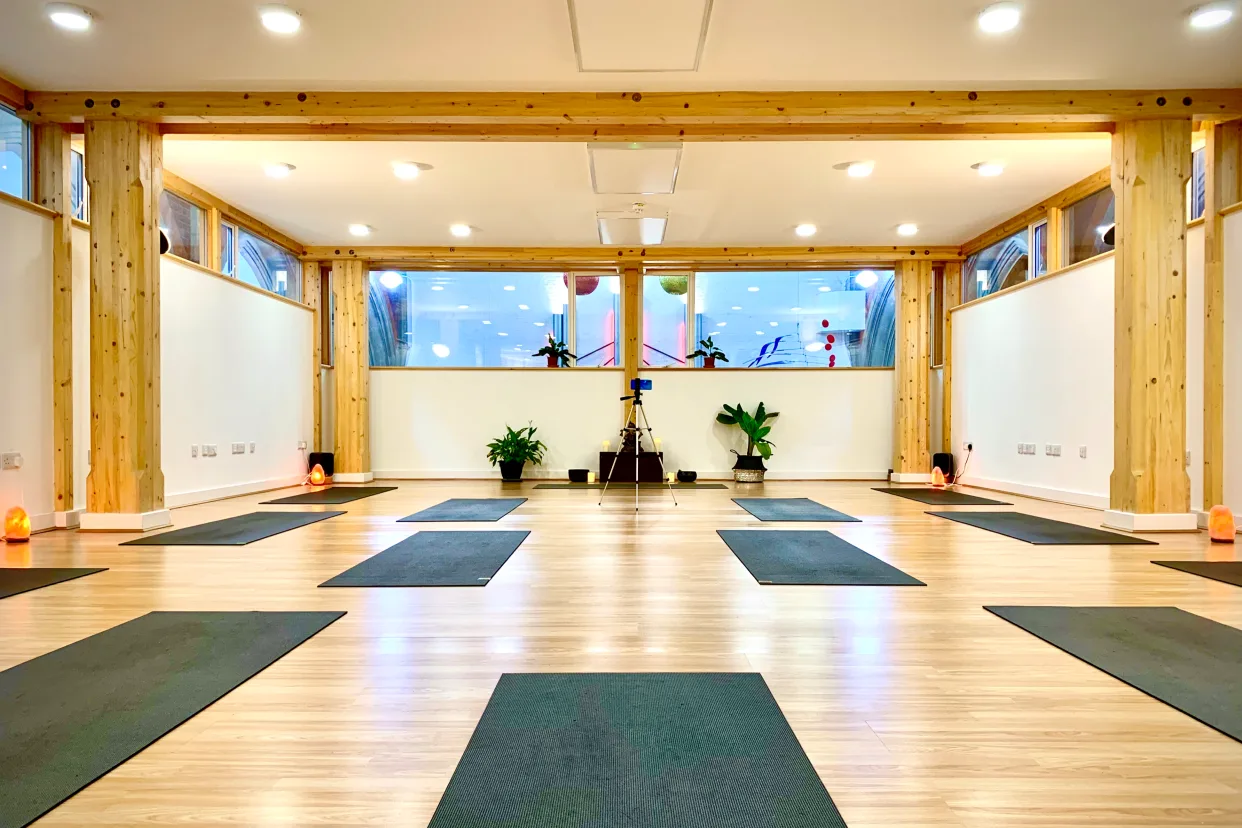 Starting with the basics, the neighborhood has numerous yoga studios and fitness centers catering to different exercise preferences. Inner Light Yoga, for instance, offers an invigorating space for those looking to find their inner zen, with classes that range from calming restorative sessions to high-energy beats-driven flows. For those who lean more towards a high-intensity workout, there are boutique fitness studios like Shed Fitness, where personalized training sessions ensure you break a sweat and push your limits.
But wellness isn't just about breaking a sweat; it's also about nourishing the body. The numerous juice bars and organic eateries in the vicinity emphasize fresh, locally sourced ingredients. Frothy Monkey, while popular for its coffee, offers a menu brimming with healthy choices, from fresh salads to protein-packed breakfasts. Plus, with farmers' markets frequently popping up in the neighborhood, residents have easy access to fresh produce, artisanal cheeses, and other wholesome goodies.
For those who believe in wellness through relaxation and self-care, 12 South doesn't disappoint. There are several spas and wellness centers, offering everything from therapeutic massages to holistic healing sessions. These places serve as tranquil oases amidst the urban landscape, ensuring residents and visitors can retreat and rejuvenate whenever the need arises.
Lastly, let's not forget the simple joy of being outdoors. The numerous parks and green spaces near 12 South, like Sevier Park, encourage outdoor activities. Whether it's a morning jog, an afternoon with a book under a tree, or a casual evening stroll, these green pockets promote mental well-being and a connection with nature.
All in all, 12 South and its surroundings beautifully encapsulate the essence of a well-rounded lifestyle. With options that cater to the physical, nutritional, and emotional facets of wellness, the neighborhood ensures that its inhabitants can find balance amidst the hustle and bustle of city life.
Outdoor Lifestyle
When one thinks of Nashville, they might first conjure images of its lively music scene or historic landmarks. However, the 12 South district, along with its rich cultural offerings, provides an abundance of green spaces and outdoor activities that beckon nature enthusiasts and casual wanderers alike.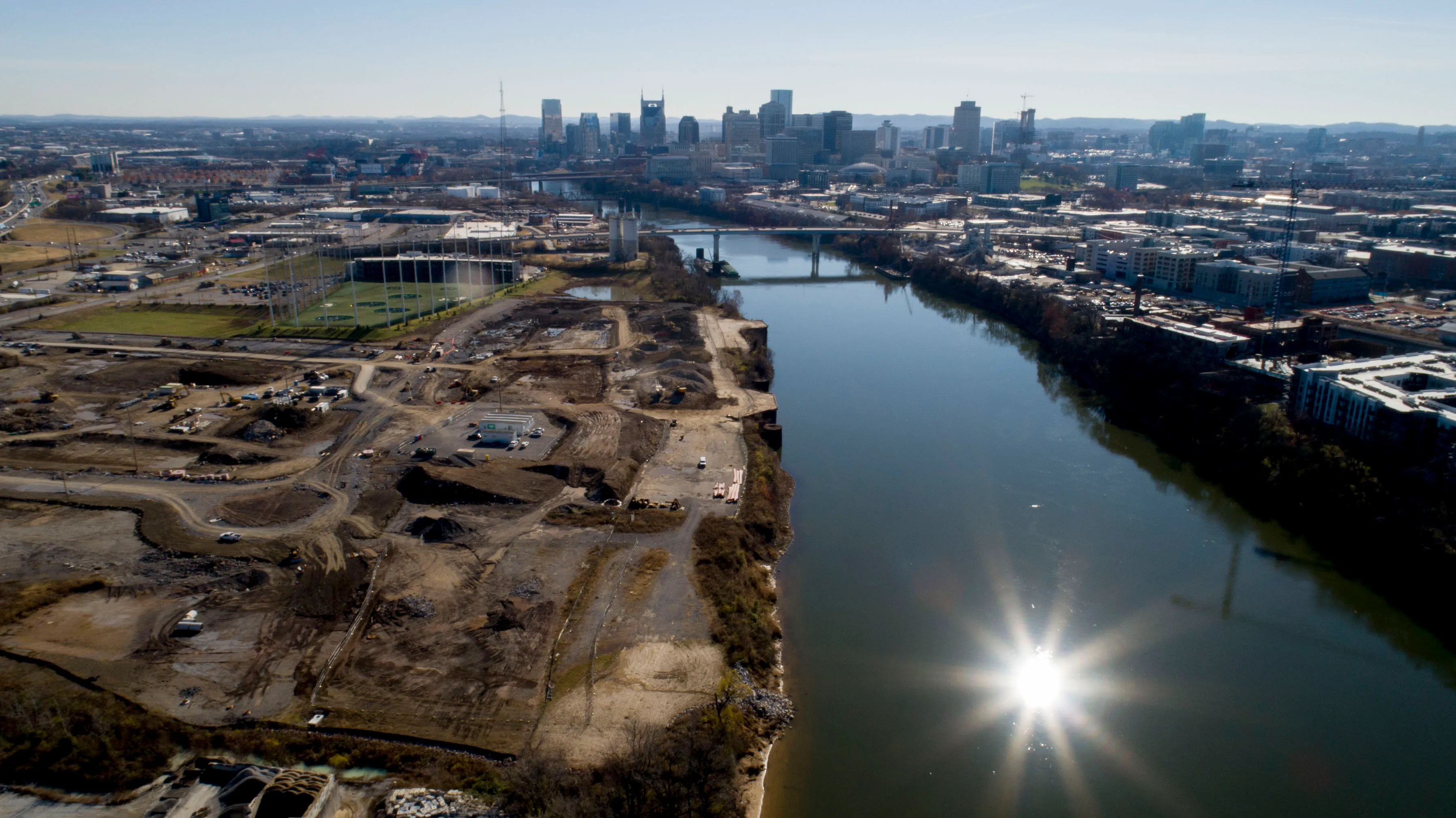 Sevier Park is arguably the crown jewel of 12 South's outdoor spaces. Spanning several acres, this park is a gathering spot for locals, whether they're looking to break into a morning jog, lounge with a book, or enjoy one of the many community events hosted here. The park, with its open spaces, playgrounds, and well-maintained walking trails, embodies the spirit of 12 South – a harmonious blend of community interaction and serene retreats.
Adjacent to Sevier Park is the historic Sunnyside Mansion, adding a touch of antiquity to your park visit. It's not just about the sprawling green, but also the chance to connect with Nashville's storied past, making the experience doubly enriching.
But it's not just Sevier Park that draws outdoor enthusiasts. The 12 South area is peppered with smaller green pockets and community gardens. These spots, while more intimate, offer a quiet respite from the urban rush and are often frequented by residents looking for a momentary escape or a place to catch up with neighbors.
For those who prefer a more active engagement with nature, 12 South offers a plethora of options. The neighborhood's walkability is a standout feature, with pedestrian-friendly streets and avenues that encourage residents to leave their cars behind and explore on foot. Moreover, avid cyclists often use the district as their starting point, venturing out to other parts of Nashville or enjoying the local biking trails.
In addition, the district's proximity to the Cumberland River means that water-based activities are just a short drive away. Kayaking or canoeing down the Cumberland on a sunny day adds another dimension to the outdoor experiences available to 12 South residents.
In essence, the 12 South district of Nashville, while renowned for its cultural vibrancy, is equally committed to nurturing the outdoor spirit. Whether you're an ardent nature lover or someone who simply likes to occasionally breathe in the fresh air, 12 South ensures that the great outdoors is always just around the corner.
Education
When families consider setting down roots in a neighborhood, one of the primary considerations is the quality and accessibility of education. Residents of 12 South in Nashville can rest assured in this regard, as the area provides a rich tapestry of both private and public educational options.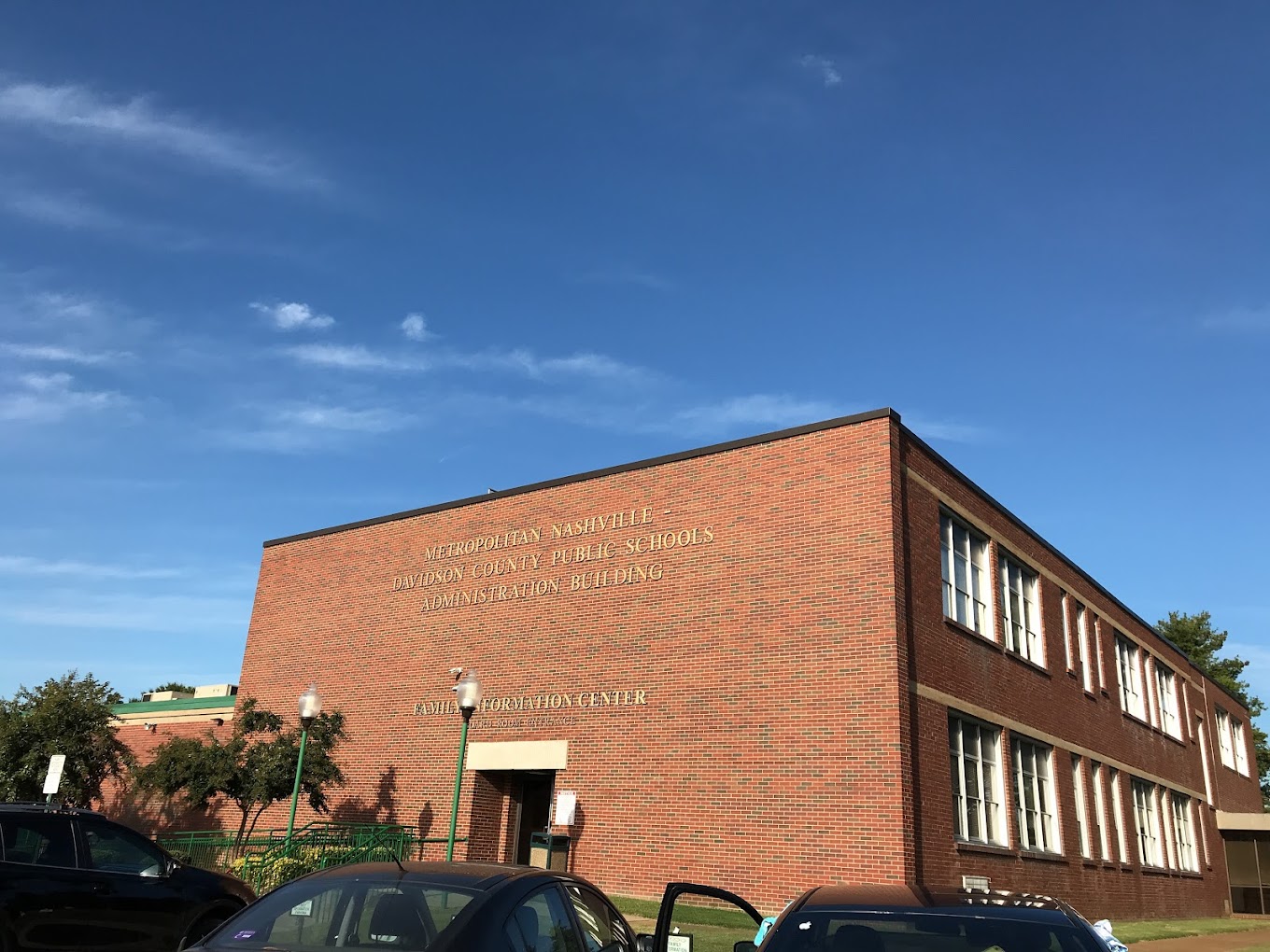 Public schools in and around 12 South are part of the Metropolitan Nashville Public Schools district. Waverly-Belmont Elementary School, located right in the heart of the neighborhood, is a testament to Nashville's commitment to nurturing young minds. Serving a diverse student body, this institution emphasizes not only academic excellence but also the holistic development of its students, ensuring they're equipped to be well-rounded citizens. For older students, John T. Moore Middle School and Hillsboro High School, while not directly in 12 South, are just a short commute away, and both have established reputations for academic rigor and extracurricular prowess.
For parents seeking private education, the vicinity of 12 South doesn't disappoint either. Montessori School of Nashville offers an alternative approach to education, catering to those who prefer the Montessori method of self-directed learning. Their emphasis on cultivating a love for learning and allowing students to progress at their own pace has attracted many families from the 12 South area. On the other hand, institutions like Christ the King School offer faith-based education, blending rigorous academics with spiritual development.
Additionally, the proximity of 12 South to some of Nashville's esteemed higher education institutions, such as Belmont University and Vanderbilt University, provides a continued path of excellence for those pursuing tertiary education. These institutions not only serve as educational hubs but also enrich the community with various cultural and academic events open to the public.
In a nutshell, residents of 12 South have a rich palette of educational choices at their disposal. From public schools that celebrate diversity and excellence to private institutions offering specialized curricula, the neighborhood ensures that every child's unique educational journey is catered for.
Shopping and Retail
Nestled amidst the musical beats and gastronomic delights of Nashville is 12 South, a district that's also a shopper's paradise. While the neighborhood echoes the city's deep-rooted traditions, its shopping avenues tell a tale of eclectic modernity and bespoke charm.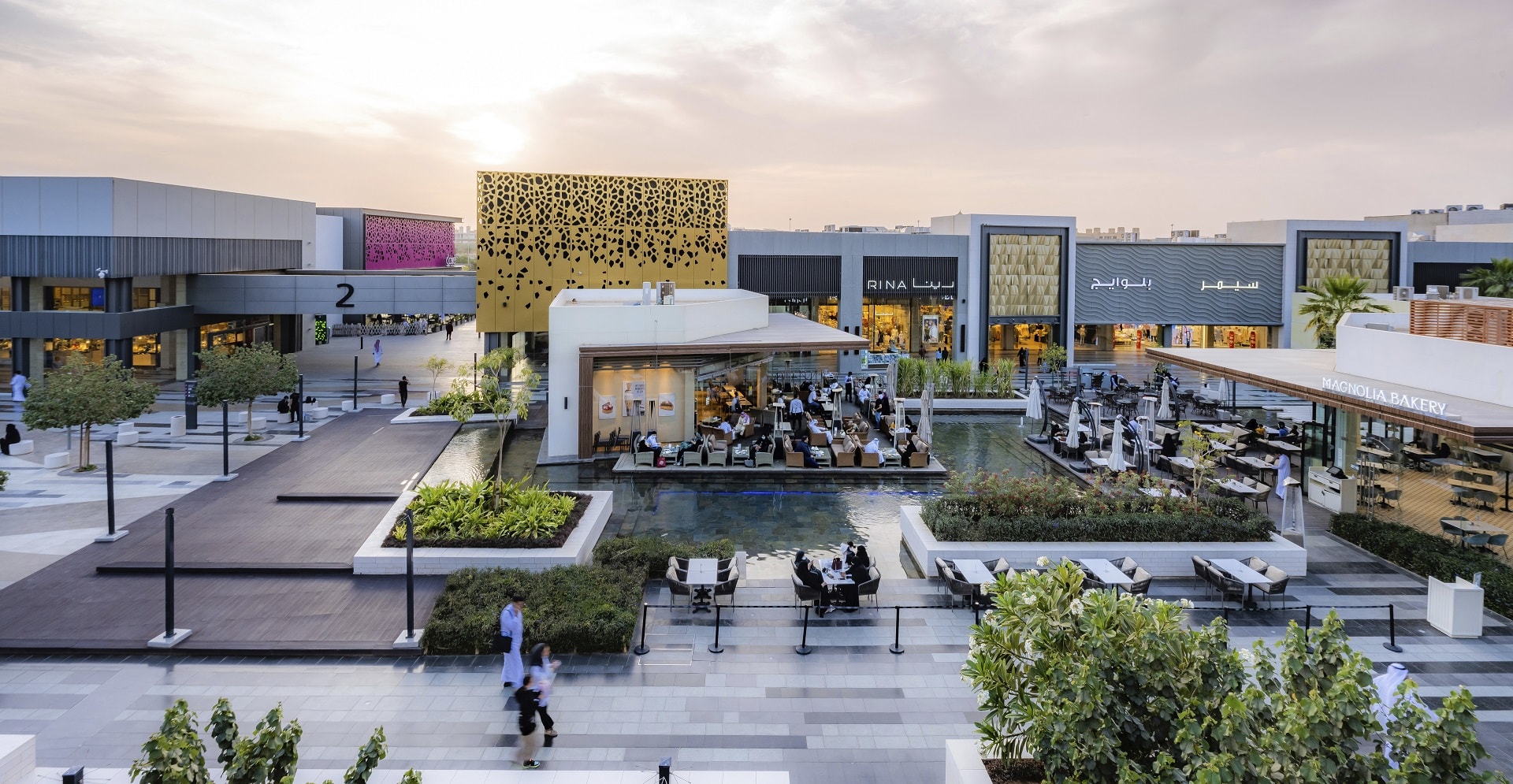 One of the distinct features of 12 South's retail scene is its array of unique boutiques and locally-owned stores. Shops like Imogene + Willie have put 12 South on the map for those hunting for artisanal denim. Housed in a refurbished service station, this store exemplifies the blend of the old and the new that 12 South is renowned for. Their jeans, meticulously crafted and tailored, have become somewhat of a Nashville icon.
But it's not just denim that draws shoppers. Moda Boutique offers curated collections of clothing and accessories, embracing a mix of trendy and timeless styles. Their selection often feels like a blend of global fashion trends and local Southern charm, offering something for every fashion-forward individual.
For those seeking home decor and quirky gifts, White's Mercantile is akin to a modern-day general store. Its shelves are adorned with a medley of items, from gourmet kitchen essentials to handcrafted candles, each telling its own story and echoing a sense of rustic elegance.
However, no shopping spree in 12 South is complete without exploring its artisanal crafts scene. Ceramics, handmade jewelry, and unique art pieces can be found in numerous outlets, with local artisans proudly showcasing their creations. These stores not only offer retail therapy but also provide a glimpse into the city's vibrant arts and crafts heritage.
To cap off a day of shopping, many locals and visitors take a leisurely stroll, coffee in hand from one of the local cafes, and relish in the blend of urban buzz and community warmth that 12 South offers.
All in all, the shopping experience in 12 South is far from your typical mall trawl. It's an exploration, a journey through the neighborhood's vibrant culture, where each store and boutique is a chapter in the larger story of Nashville's evolution as a city that honors its past while eagerly embracing the future.
Business and Economy
Nashville, often hailed as the "Music City," is globally renowned for its legendary music industry, and 12 South is no stranger to this rhythmic heartbeat. However, the music scene is just one facet of the multifaceted business landscape that surrounds this vibrant neighborhood.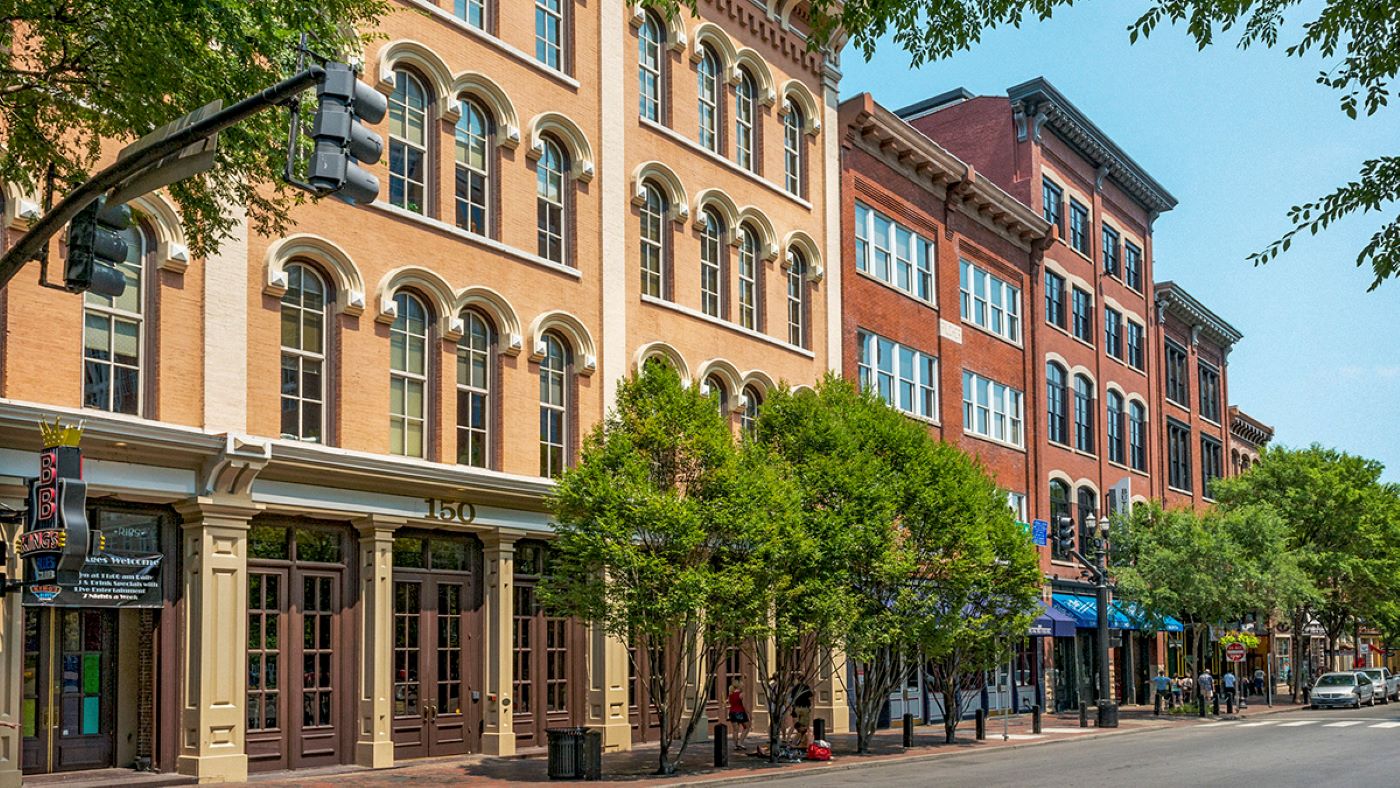 It's impossible to discuss Nashville's industries without highlighting the significance of its healthcare sector. The city stands as a healthcare hub, with globally recognized institutions and corporations setting up shop here. Companies like HCA Healthcare have their roots firmly planted in Nashville, driving economic growth and offering a myriad of employment opportunities. The proximity of 12 South to such business epicenters ensures that many of its residents find opportunities within the healthcare realm, be it in medical practice, research, or administrative roles.
In tandem with healthcare, Nashville and its districts, including 12 South, are experiencing a burgeoning tech and startup scene. Over the years, the city has seen a steady influx of tech companies and innovative startups, lured by the favorable business climate and the promise of a skilled workforce. Neighborhoods like 12 South benefit from this shift, with many tech professionals and entrepreneurs calling the area home.
Of course, tourism and hospitality play a significant role in Nashville's economy. 12 South, with its mix of quaint boutiques, eateries, and music venues, is a magnet for tourists. Local businesses, particularly those in the food, retail, and entertainment sectors, thrive on the steady stream of visitors eager to soak in the authentic Nashville experience.
Finally, the city's push towards arts and education has led to the flourishing of institutions that promote culture, learning, and creativity. Nearby universities, like Belmont and Vanderbilt, not only serve as educational hubs but also contribute to research, innovation, and community engagement, further elevating the city's economic landscape.
In essence, while 12 South mirrors Nashville's musical soul, it's also deeply intertwined with the city's diverse economic tapestry. From healthcare giants to buzzing startups, and from artisanal boutiques to renowned universities, the businesses and industries around 12 South paint a picture of a neighborhood that's as dynamic as it is rooted in tradition.
Hotels and Lodging
For travelers seeking to immerse themselves in the authentic Nashville experience, the 12 South district presents a kaleidoscope of lodging options, each echoing the distinct charm and southern hospitality the city is celebrated for.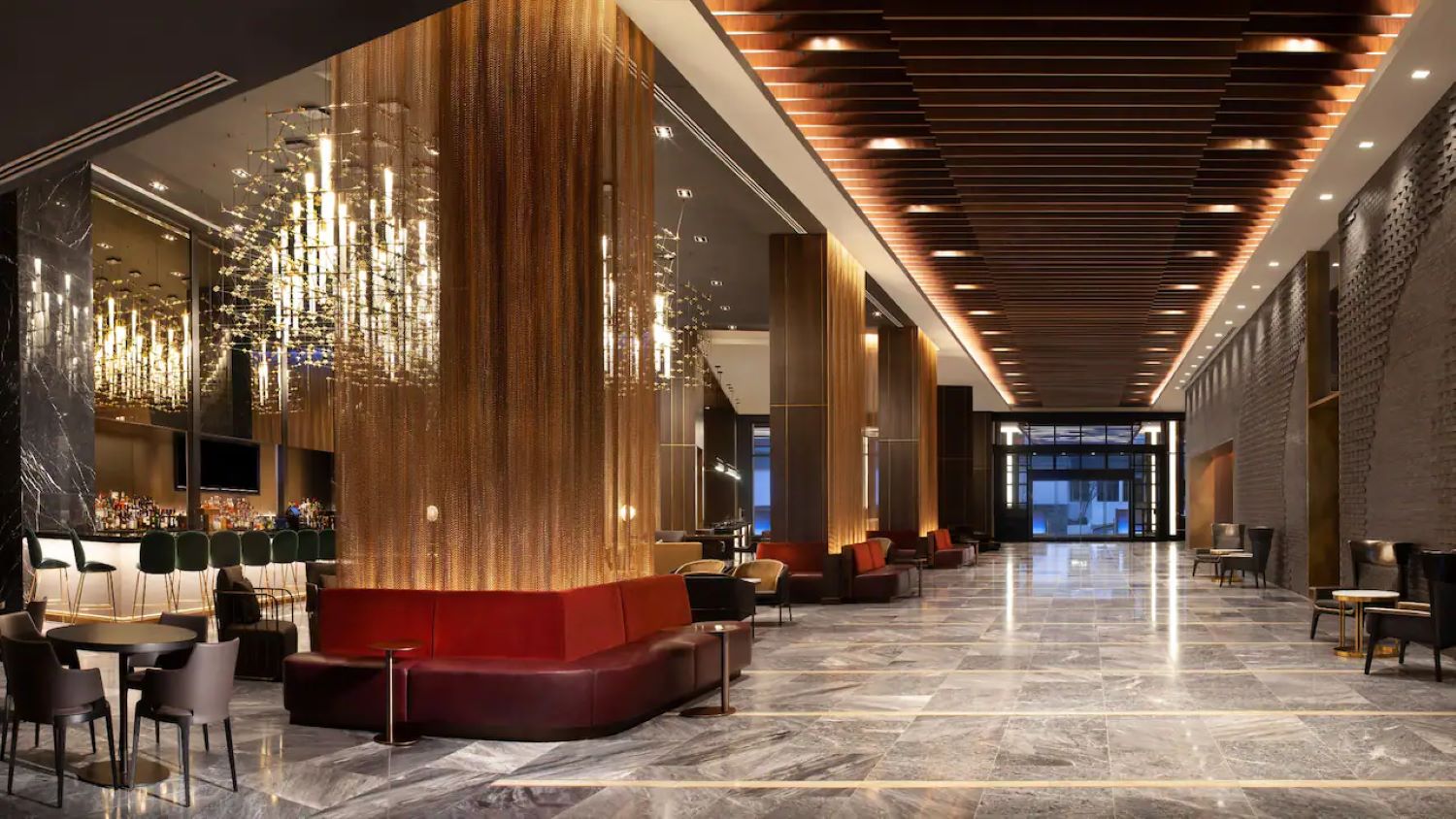 In the heart of 12 South, boutique hotels have sprouted, embodying the perfect mix of modernity and southern charm. These hotels, often housed in repurposed historic buildings, offer guests not just a place to rest their heads but a taste of Nashville's rich history and culture. Their interiors often boast local art, curated amenities, and a vibe that resonates with the music and spirit of the city.
However, for those who crave a more intimate and homely experience, 12 South doesn't disappoint with its array of bed and breakfasts. These B&Bs, often nestled within picturesque homes and run by local residents, give travelers a firsthand experience of Nashville's warm hospitality. Waking up to homemade southern breakfasts, engaging in porch-side chats with hosts, and receiving tailored recommendations for city explorations are just some of the cherished experiences one can expect from these cozy establishments.
Beyond the boutique hotels and B&Bs, there's an influx of vacation rentals and guesthouses in the area. These lodgings cater to those who desire a more independent stay, equipped with homey comforts and often located within walking distance of the district's main attractions.
For those seeking more conventional accommodations, the proximity of 12 South to downtown Nashville ensures easy access to a plethora of renowned hotel chains. These establishments, while offering the luxurious amenities typical of large hotels, often still infuse a touch of Nashville's essence in their offerings, ensuring guests never feel too far from the city's heartbeat.
In a nutshell, 12 South offers a lodging experience as diverse and vibrant as the district itself. From the personalized touch of B&Bs to the upscale allure of boutique hotels, every traveler, be it a solo adventurer or a family on vacation, can find a place that feels just like home, albeit with a generous dash of Nashville's iconic charm.
Travel and Transportation
For both residents and visitors of 12 South, Nashville's accessibility plays a pivotal role in the neighborhood's appeal. Whether jetting off on a business trip, welcoming out-of-town guests, or just navigating the daily hustle and bustle, the proximity and options for transportation make the area particularly enticing.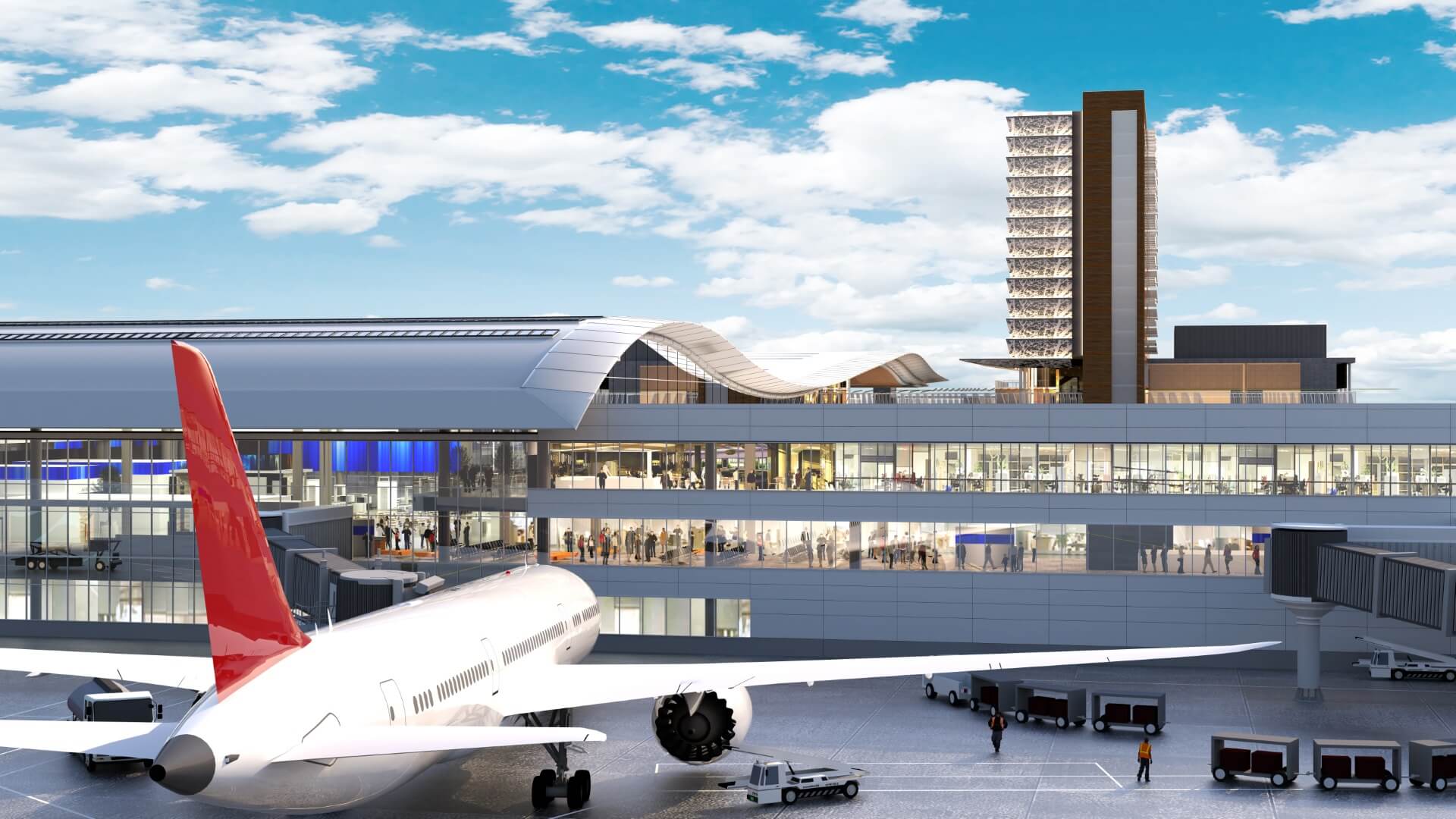 Nashville International Airport, or BNA as it's commonly referred to, is the main gateway for air travelers. Conveniently situated about a 15 to 20-minute drive from 12 South, depending on traffic, it's a relatively quick jaunt for those early morning flights or late-night arrivals. The airport caters to numerous airlines with a myriad of domestic and select international flights, making it a hub for both business travelers and tourists alike.
Public transportation, operated by the Metropolitan Transit Authority, offers several options for those preferring to leave the car at home. Bus routes crisscross the area, with stops strategically located in and around 12 South, ensuring residents and visitors can easily access downtown Nashville, suburbs, and key landmarks. The buses are a reliable and cost-effective way to traverse the city, and for newcomers, they're a great way to get acquainted with Nashville's layout.
For those who like a blend of exercise and commute, the Nashville B-cycle program might pique interest. With stations located in 12 South and neighboring districts, these rentable bicycles offer a green and health-conscious mode of transport, ideal for short distances or just leisurely exploring the neighborhood.
Rideshare services, such as Uber and Lyft, have a robust presence in Nashville, including the 12 South area. Whether it's a ride to the airport, a night out, or just a quick trip across town, these services provide an efficient and often economical alternative to traditional taxis.
In essence, 12 South's location isn't just about the vibrant community and local offerings, but also its broader connectivity to Nashville and beyond. Whether by air, bus, bike, or rideshare, getting from point A to point B is refreshingly straightforward.