1106 Wade Avenue, Nashville, TN Condos for Sale
1106 Wade Avenue, Nashville, TN Homes for Sale
December 5, 2023
1106 Wade Avenue Condos
Located in the heart of Nashville, the condos at 1106 Wade Avenue embody both sophistication and comfort. Every unit within this building is meticulously designed to provide residents with the perfect blend of luxury and practicality. From the moment you step into any of the condos, you are greeted with expansive open floor plans, high ceilings, and modern finishes. Hardwood floors shine under the ambient light coming in through the floor-to-ceiling windows, providing the spaces with a warm and welcoming ambiance. The kitchens are a chef's delight, boasting state-of-the-art appliances, elegant countertops, and custom cabinetry. The bedrooms, meanwhile, serve as personal sanctuaries, spacious enough to accommodate your needs, yet cozy enough to offer relaxation and peace.
Beyond the individual condos, the building itself offers an array of amenities that cater to a modern urban lifestyle. These include a state-of-the-art fitness center, secure parking, and communal spaces where residents can gather to connect and share. Each amenity has been carefully curated to enhance the living experience, offering convenience, recreation, and social opportunities right at the doorstep.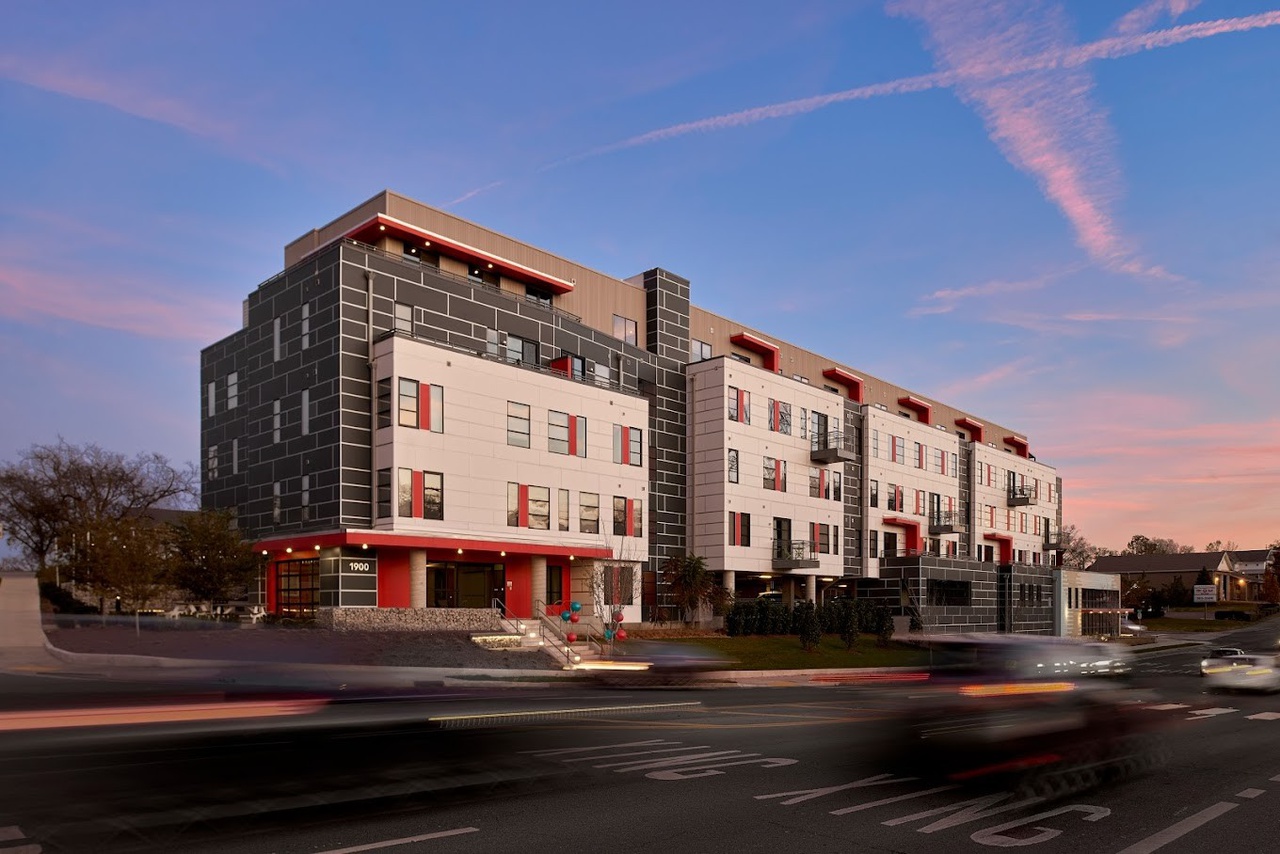 The surrounding community is equally impressive. Nashville, known for its vibrant music scene, has a plethora of cultural events, eateries, and entertainment spots that residents of 1106 Wade Avenue can easily access. Just a short walk or drive away, you can find yourself at a trendy coffee shop, a world-class restaurant, or a lively music venue. For those who appreciate the outdoors, there are numerous parks and green spaces nearby, offering a refreshing escape from urban life. Additionally, the neighborhood boasts a variety of retail stores, ensuring that daily essentials and shopping needs are never too far away.
Furthermore, the community vibe around 1106 Wade Avenue is unparalleled. There's a tangible sense of camaraderie among residents, many of whom are professionals, artists, and families. Local events, from farmers' markets to music festivals, foster a spirit of togetherness, and there's a shared pride in the area's history and its evolving identity. Schools, healthcare facilities, and public services are also conveniently located, making it a preferred location for families and individuals seeking both convenience and a vibrant lifestyle.
In essence, the condos at 1106 Wade Avenue don't just offer a place to live; they offer an experience. The fusion of elegant design within the condos, combined with the bustling and vibrant community outside, creates a living experience that truly embodies the spirit of Nashville.
Similar Condos
Nashville, particularly the vicinity around 1106 Wade Avenue, is dotted with numerous condominium complexes that mirror the same blend of elegance, urban chic, and sophisticated living. In neighborhoods just blocks away, there are condos that rival those at 1106 Wade Avenue in terms of price point, construction, and the lifestyle they offer.
One such development is the renowned Vanderbilt Condominiums. Much like the condos at 1106 Wade Avenue, the Vanderbilt residences showcase contemporary design with a touch of Southern charm. High ceilings, large windows, and pristine hardwood floors are a common feature in these units. Kitchens in the Vanderbilt Condominiums echo the luxury of their counterparts, offering state-of-the-art appliances, stone countertops, and bespoke cabinetry. These condos, too, are equipped with an array of amenities that cater to an upscale urban lifestyle. From a rooftop lounge to a private gym, residents here are never short of luxurious comforts.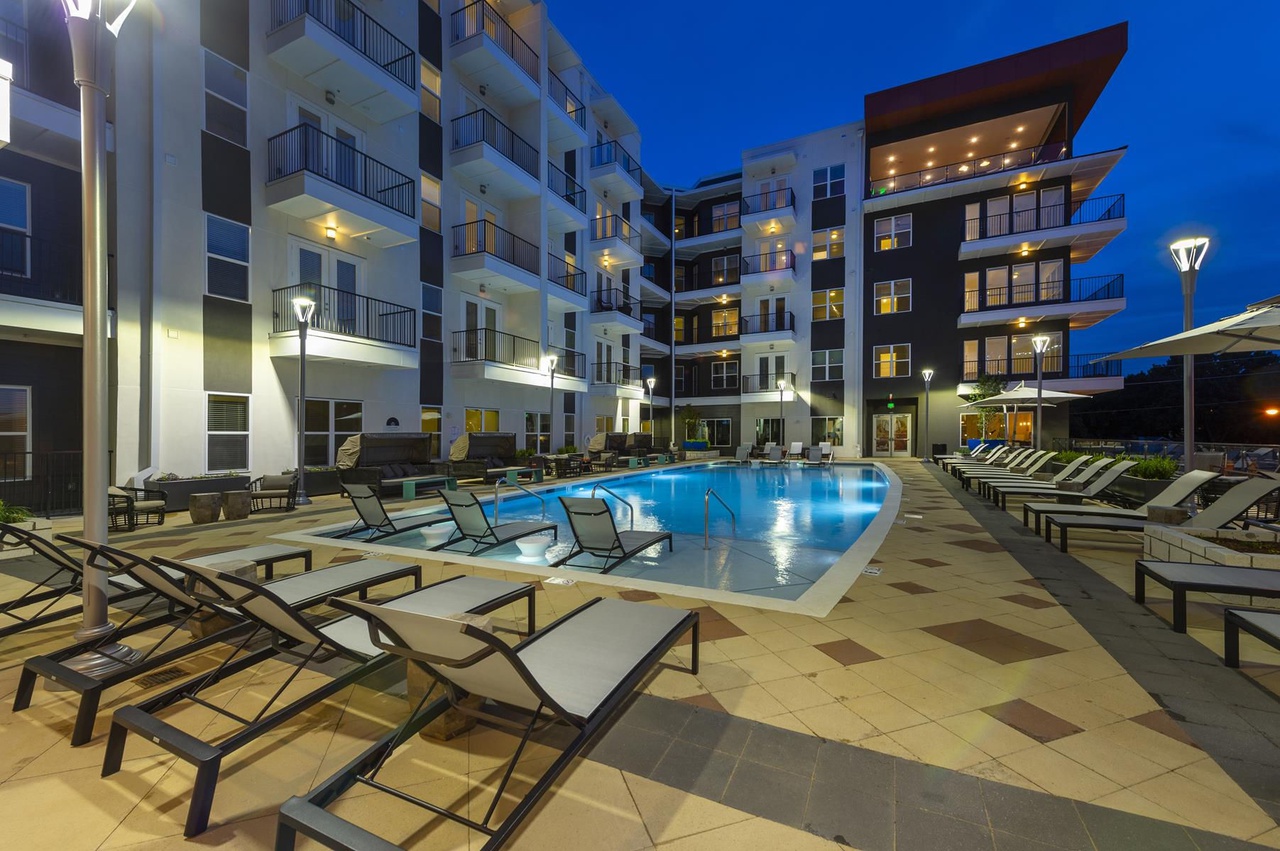 Further down the road, the Belmont Residences present another impeccable option for discerning buyers. Capturing the essence of modern urban living, these condos are constructed with the finest materials, ensuring longevity and aesthetic appeal. Much like the units at 1106 Wade Avenue, Belmont Residences have open floor plans, which give them an airy and spacious feel. The attention to detail in these condos, from the architectural elements to the choice of fixtures, is evident. The lifestyle here is vibrant and dynamic, complemented by a host of amenities that encourage social interaction and community-building.
Lastly, the Music Row Condominiums, located near the heart of Nashville's iconic music industry, provide yet another parallel in terms of construction and lifestyle. Notably, these condos carry a slight musical theme in their decor, celebrating the city's rich musical heritage. Beyond the musical touch, these units offer residents a plush urban living experience, from their modern design to their luxe amenities. Residents here can enjoy the urban pace of life, but with the added charm of living in a place that breathes music.
All these residences near 1106 Wade Avenue are testaments to Nashville's burgeoning real estate scene, where luxury and urban lifestyle seamlessly merge. Each of these condominiums offers its unique touch, yet all resonate with the upscale, contemporary vibe that characterizes this part of the city.
Food Scene
Dining scene near 1106 Wade Avenue in Nashville! It's truly a culinary treat for both locals and visitors alike. Just a stone's throw away from this address, you'll find a delightful array of eateries that showcase the city's gastronomic prowess.
Let's start with "The Southern Beat", a gem of a restaurant that manages to beautifully combine the traditional flavors of the South with contemporary culinary techniques. Walking into this place, there's an unmistakable aroma of fried chicken, intermingled with the sweet notes of freshly baked pies. What's more, their take on classic Southern dishes like shrimp and grits or buttermilk biscuits has many food lovers returning time and again. It's Southern comfort on a plate, but with a twist!
Now, for those who have a penchant for international flavors, "Bella Napoli" is an Italian haven right in the heart of Nashville. Authentic wood-fired pizzas, creamy risottos, and al dente pasta dishes dominate their menu. The ambiance is cozy, with dim lights and rustic Italian decor, making it perfect for a romantic date night or a family dinner. And let's not forget their tiramisu – a dessert that many claim is the best they've ever tasted.
If you're in the mood for some Asian cuisine, "Wok & Roll" should be on your radar. This modern Asian bistro offers a unique blend of dishes from different parts of the continent. From sushi rolls to spicy Thai curries, there's something for every palate. The minimalist interiors, adorned with subtle Asian motifs, create a serene dining environment. It's the kind of place where you can enjoy a quiet meal while sipping on some exquisite sake or aromatic jasmine tea.
And these are just a few of the many dining options near 1106 Wade Avenue. The area is bustling with cafes, bistros, and eateries that cater to a wide range of tastes and preferences. Whether you're a carnivore, vegetarian, or someone with a sweet tooth, this part of Nashville ensures that you're never far from a memorable culinary experience.
Entertainment
The vicinity around 1106 Wade Avenue in Nashville is not just a hub for culinary enthusiasts but also a hotspot for those seeking entertainment and thrilling sporting events. Being in the heart of Music City, it's no surprise that the area pulsates with melodious vibes. Nearby venues often host live music performances, from emerging indie artists to renowned country stars. On any given night, you can stroll down the streets and be serenaded by the harmonious strains of guitars, banjos, and soulful voices emanating from cozy bars and grand concert halls alike.
Speaking of grand venues, the iconic Bridgestone Arena isn't too far from Wade Avenue. Known for hosting major concerts featuring international artists, it's also the home ground for the Nashville Predators, the city's beloved NHL team. Whenever there's a game, the atmosphere is electric. The roars of the crowd, the chill of the ice rink, and the fast-paced action make attending a Predators' match a memorable experience, even for those not deeply acquainted with hockey.
For a more laid-back entertainment experience, there are numerous theaters around. The Belcourt Theatre, for instance, is a historic venue that screens an eclectic mix of movies, from classic films to contemporary indie projects. Its retro charm and commitment to fostering cinematic arts make it a favorite among film buffs and casual moviegoers alike.
And if you're looking for a blend of sports and entertainment, you might want to check out the local bars during football season. They often host live screenings of NFL games, and with the Tennessee Titans being Nashville's home team, the excitement levels peak every Sunday. It's not just about watching the game; it's about sharing those nail-biting moments, cheering, and sometimes even consoling each other, creating a communal bond over shared passions.
The area around 1106 Wade Avenue offers a melange of experiences, ensuring that whether you're a sports enthusiast, a music lover, or someone who just enjoys a good movie, there's always something happening to keep you entertained.
Health and Wellness
The area seems to understand the value of a balanced lifestyle, offering residents a plethora of options that cater to both physical well-being and mental rejuvenation.
Let's begin with the fitness centers. "Urban Flex", just a few blocks away, is a favorite among the locals. This gym has a modern vibe and offers a variety of classes from high-intensity interval training to calming yoga sessions. It's not just about sweating it out; it's about finding a fitness routine that suits your body and spirit. For those who prefer a more dance-oriented approach, there's "Rhythm Motion Studio", which offers classes in everything from Zumba to contemporary dance. It's fitness with a fun twist!
Then there's the "Green Oasis Spa". True to its name, this place is a haven for those seeking relaxation and holistic treatments. They offer a range of services from deep tissue massages to organic facials. Stepping into the spa, with its soft lighting and aromatic scents, immediately transports you to a world of tranquility, far from the urban hustle.
Nutrition plays a crucial role in a balanced lifestyle, and around Wade Avenue, there are several spots that cater to healthy eating. "Nature's Plate", for instance, is a charming cafe known for its fresh salads, smoothie bowls, and cold-pressed juices. They source local, ensuring the freshness and quality of ingredients. And for those days when you're on the go, "JuiceBox" has a range of energizing and detoxifying juices, perfect for a quick health boost.
The area also boasts several green spaces. While not vast parks, these pockets of greenery, like the "Harmony Garden", are perfect for a morning jog, meditation, or just some time in nature. The community often comes together for group yoga or tai chi sessions in these spaces, fostering a sense of communal well-being.
In a nutshell, the vicinity around 1106 Wade Avenue in Nashville doesn't just offer a place to live; it offers a lifestyle that truly celebrates health and wellness, ensuring that residents can find their perfect balance amid the urban setting.
Outdoor Lifestyle
When it comes to embracing the great outdoors and reveling in the embrace of nature, the area surrounding 1106 Wade Avenue in Nashville doesn't disappoint. Even amidst the urban setting, residents have easy access to pockets of green that provide a refreshing break from the city hustle.
Centennial Park, just a short distance away, is arguably one of the most beloved green spaces in Nashville. Sprawling over a vast expanse, this park is more than just grass and trees. The centerpiece, the Parthenon replica, often catches the eye of visitors, but it's the serene lake, winding pathways, and meticulously maintained gardens that truly make it a haven for nature lovers. On any given day, you might find locals jogging, practicing yoga, or simply picnicking with families under the shade of ancient trees.
Then there's the nearby Bicentennial Capitol Mall State Park, which offers a harmonious blend of history and nature. The park features a striking granite map of Tennessee and a series of fountains representing the state's rivers. But beyond its historical elements, it's a favorite spot for outdoor enthusiasts. The well-paved trails are a hotspot for cyclists, rollerbladers, and walkers alike.
For those with a keen interest in botany or simply a love for flowers, the Cheekwood Botanical Gardens can be the perfect day out. These gardens, a bit farther out but worth the drive, are a symphony of colors, textures, and fragrances. Each section of the garden showcases different plant species, from the vibrant tulips in spring to the golden hues of fall foliage.
The outdoor lifestyle isn't limited to just parks and gardens. The nearby Cumberland River provides ample opportunities for water-based activities. Kayaking or paddleboarding on the river, especially during the golden hours of sunset, is an experience that resonates with tranquility and offers a unique perspective of Nashville's skyline.
The proximity of 1106 Wade Avenue to these outdoor gems ensures that residents have a myriad of options to connect with nature, stay active, or simply find moments of calm amidst the greenery. It's a testament to Nashville's commitment to preserving nature even as the city grows and evolves.
Education
Let's start with the public schools. Eakin Elementary, located not too far from Wade Avenue, has long been a pillar of the community. It offers a rich and comprehensive curriculum that's enhanced with diverse extracurricular activities. The school emphasizes inclusivity, nurturing students from various backgrounds. Just a bit further down the road is West End Middle School, known for its excellent teaching staff and a balanced education that focuses both on academic achievements and character building. And for the high schoolers, Hillsboro High School stands out with its advanced placement programs, arts and sports offerings, and a track record of producing college-ready graduates.
On the private education front, residents near 1106 Wade Avenue have some notable options. Montgomery Bell Academy, a prestigious all-boys institution, is renowned not only in Nashville but across the country. With its rich history, rigorous academic structure, and emphasis on leadership, MBA prepares its students for both higher education and life challenges. Harpeth Hall, its all-girls counterpart, mirrors MBA's excellence, creating an environment where young women thrive academically, athletically, and artistically.
For families seeking a faith-based education, St. Bernard Academy is a cherished institution. Rooted in Catholic values, the school offers a holistic education where spiritual growth is harmoniously woven into academic learning.
And beyond these primary and secondary educational institutions, the proximity to renowned universities like Vanderbilt and Belmont means that higher education pursuits are just a short drive away for residents.
Living around 1106 Wade Avenue provides families and students with a plethora of educational choices, ensuring that regardless of their preference – be it public, private, secular, or faith-based – there's an institution ready to cater to their academic needs and aspirations.
Shopping and Retail
For those with a penchant for shopping, the area surrounding 1106 Wade Avenue in Nashville is nothing short of a retail paradise. Whether you're in the mood for some high-end fashion splurging, hunting for unique antiques, or just running your everyday errands, the vicinity has got you covered.
First and foremost, there's the charm of Hillsboro Village, a short jaunt away. This quaint neighborhood shopping district is brimming with boutiques that offer a curated collection of fashion, accessories, and even local artisanal crafts. Bookworms would find a haven in BookManBookWoman, a store that captures the essence of old-school bookshops, with shelves stacked high with both new bestsellers and rare finds. And if you're looking for quirky gifts or unique home decor, A Thousand Faces might just have that perfect piece.
The Mall at Green Hills, on the other hand, provides a more upscale shopping experience. With a selection of luxury brands, ranging from Louis Vuitton to Tiffany & Co., it's where Nashville's fashionable crowd often heads for their sartorial needs. But beyond the high-end stores, the mall also boasts a diverse range of retail outlets, ensuring that there's something for every shopper and every budget.
For everyday necessities, there are several retail chains and grocery stores dotted around the vicinity. Trader Joe's and Whole Foods Market cater to those who prefer organic, fresh produce and gourmet items, while the likes of Target offer a one-stop solution for household needs, clothing, and electronics.
But shopping around 1106 Wade Avenue isn't just about big names and malls. The area is peppered with charming antique shops, where treasure hunters can spend hours sifting through historical artifacts, vintage furniture, and retro fashion finds. These shops, often run by locals with a passion for history and art, add a distinct character to the shopping scene in the area.
Retail landscape near Wade Avenue is a harmonious blend of the old and new, the upscale and the affordable. It offers residents the convenience of having everything they need right at their doorstep while also ensuring that shopping remains an enjoyable, leisurely experience.
Business and Economy
Music, of course, takes center stage. Nashville, fondly known as Music City, is the beating heart of the country music industry. Major record labels, music publishing houses, and recording studios dot the vicinity, driving a significant portion of the local economy. It's not uncommon to find local cafes buzzing with songwriters strumming guitars, working on their next hit, or office buildings housing talent agencies looking for the next big star. This musical heritage and ongoing business in the industry infuse the city with an artistic vibrancy that's hard to match.
Healthcare is another massive pillar supporting Nashville's economy near Wade Avenue. The presence of reputed institutions like Vanderbilt University Medical Center signifies the area's prominence in medical research, patient care, and healthcare administration. Numerous healthcare startups, service companies, and specialized clinics also contribute to making Nashville a healthcare hub in the South.
Higher education, too, plays a vital role. With institutions like Vanderbilt University and Belmont University in close proximity, there's a continual influx of students, faculty, and research initiatives. These universities not only offer employment but also foster an environment of innovation and entrepreneurship, leading to the genesis of numerous startups and businesses in tech, bio-science, and other sectors.
The hospitality and tourism industry also thrives in this area, given Nashville's reputation as a must-visit city. Hotels, restaurants, tour companies, and entertainment venues are integral to the local economy, catering to the myriad of tourists and business travelers who flock to the city year-round.
Lastly, one cannot ignore the boom in real estate and construction. With Nashville's growing popularity, there's been a surge in real estate developments, both commercial and residential. Architects, property management firms, and real estate agencies are frequently buzzing with activity, indicating the city's growth and the promise it holds.
The neighborhoods around 1106 Wade Avenue stand witness to Nashville's diverse economic tapestry – one that harmoniously blends tradition with modernity, ensuring a vibrant, sustainable future for its residents.
Hotels and Lodging
If there's one thing that the area around 1106 Wade Avenue in Nashville is never short of, it's the array of accommodation options catering to different tastes and budgets. With Nashville being such a hot spot for tourists and business travelers alike, the lodging scene here is both vibrant and varied.
For starters, the iconic Hutton Hotel on West End Avenue is a popular choice among travelers looking for luxury. With its elegant interiors, renowned service, and an in-house bar that occasionally hosts live music, it beautifully captures the essence of upscale Southern hospitality. Its location also makes it an ideal base for those wanting to explore the city's attractions.
On the other hand, for travelers who prefer a more intimate and homely experience, the "Music City Loft" offers unique vacation rentals. Each loft is themed around a legendary music icon, and guests often rave about the attention to detail, the modern amenities juxtaposed with vintage charm, and, of course, the prime location.
The area also boasts several charming bed and breakfasts, perfect for those seeking a more personal touch. The "1501 Linden Manor Bed and Breakfast" is one such gem. Set in a beautifully restored historic home, it offers the warmth and coziness of a traditional B&B, complete with sumptuous breakfasts, antique furnishings, and friendly hosts who are always eager to share stories and tips about exploring Nashville.
For those on a budget, there are several chain hotels and motels that offer comfortable lodging without breaking the bank. The likes of Hampton Inn & Suites and Holiday Inn Express have properties in the vicinity, ensuring that cost-conscious travelers still get a pleasant stay experience.
Then there's the rise of vacation rentals through platforms like Airbnb. Numerous local homeowners list their apartments, homes, or even just rooms, offering a diverse range of lodging options. From chic downtown apartments with skyline views to cozy suburban homes with lush gardens, there's something for every type of traveler.
Whether you're a solo traveler, a couple on a romantic getaway, a family on vacation, or a business professional, the neighborhoods around 1106 Wade Avenue have a place for you to rest, recharge, and soak in the Nashville vibe. It's this array of options and the inherent Southern hospitality that make every stay here memorable.
Travel and Transportation
The Nashville International Airport, fondly known as BNA, is the nearest major airport. It's situated to the east of downtown Nashville, and getting from Wade Avenue to the airport is quite straightforward. Depending on traffic, it's a drive of about 15 to 20 minutes. This airport serves as a gateway not just to domestic destinations but also has several international flights, making it a pivotal point for travelers. The convenience of having such a major hub so close by can't be overstated, especially for those who travel frequently for business or pleasure.
Now, as for public transportation within the city, the Metropolitan Transit Authority (MTA) operates a network of buses that crisscross Nashville. There are several bus stops and routes that serve the vicinity of Wade Avenue, ensuring that residents can easily access different parts of the city without always relying on a car. The buses are quite modern, equipped with Wi-Fi, and are an economical way to navigate the city, especially during peak traffic hours.
For those who might be looking towards more sustainable transportation, Nashville also offers B-cycle, a bike-sharing program. With stations spread throughout the city, including ones close to Wade Avenue, it's a green and fun way to explore Nashville, especially on days with pleasant weather.
And while Nashville currently doesn't have a light rail or subway system, there's always talk and plans about enhancing the city's public transportation infrastructure. With the city's growth, the future might see even more modes of transport making commuting and exploring even more convenient for those near Wade Avenue.
The area around 1106 Wade Avenue is well-situated when it comes to transportation. Whether jet-setting around the globe, taking a bus to downtown, or simply cycling around the neighborhood, residents here are well-connected in every sense of the word.