1101 Eighteenth Avenue, Nashville, TN Condos for Sale
1101 Eighteenth Avenue, Nashville, TN Homes for Sale
December 5, 2023
1101 Eighteenth Avenue Condos
1101 Eighteenth Avenue in Nashville, TN boasts condominiums that are the epitome of urban sophistication. These condos are crafted with modern designs that seamlessly blend luxury and functionality. From high ceilings that give a sense of space and grandeur to the expansive windows that allow an abundance of natural light, each unit is meticulously designed to offer an unparalleled living experience. State-of-the-art appliances and top-notch finishes are just a few of the many features that these condos offer to their residents. Hardwood floors, marble countertops, and sleek fixtures exude a sense of luxury in every corner.
The beauty of the condos in 1101 Eighteenth Avenue extends beyond the interiors. Residents are treated to breathtaking views of the Nashville skyline. With terraces and balconies, one can easily enjoy the vibrant colors of sunset or the tranquil beauty of dawn, offering a daily reminder of the city's dynamic character. This unique blend of indoor luxury and outdoor splendor makes these condos a prime choice for those who seek the best of both worlds.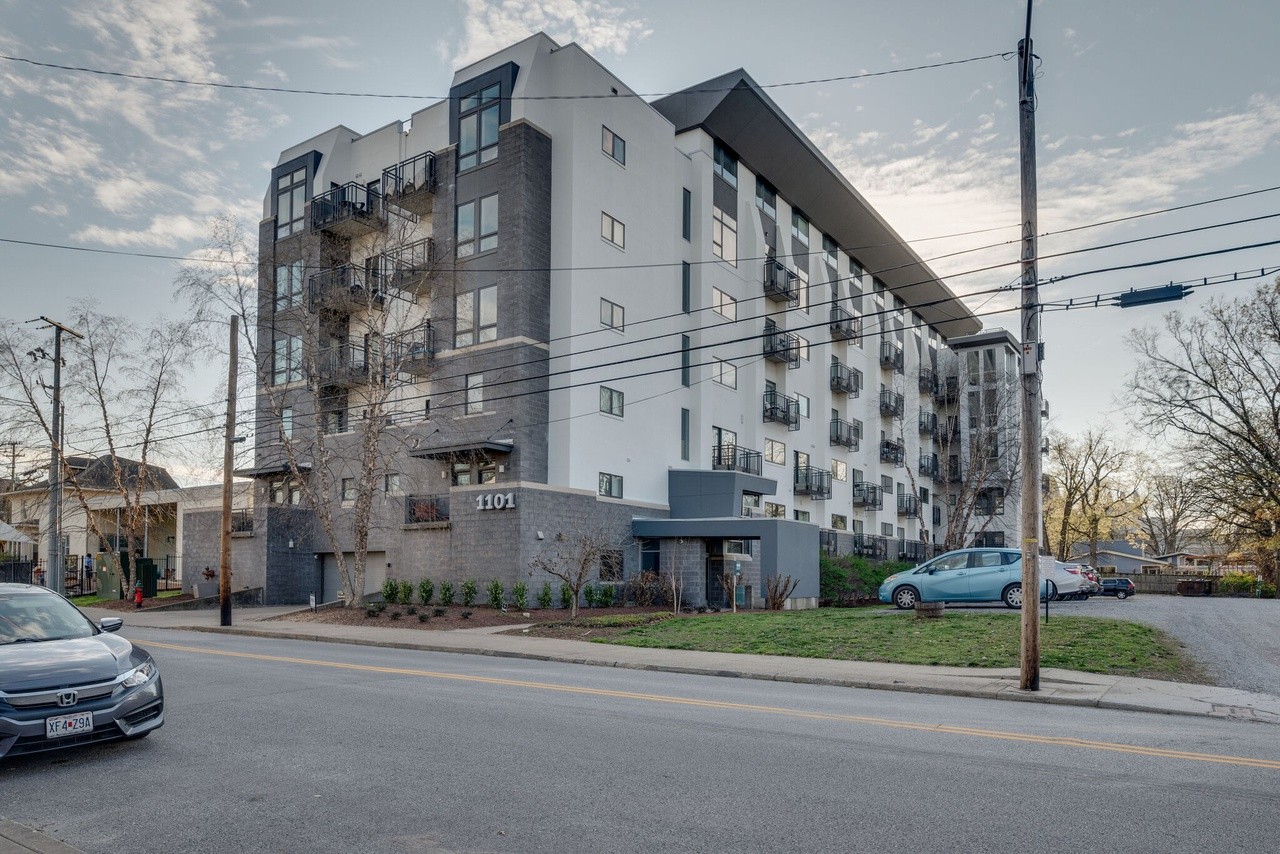 Equally impressive is the community that surrounds 1101 Eighteenth Avenue. Nestled in the heart of Nashville, the condos are in close proximity to a plethora of amenities. From trendy boutiques to eclectic eateries, everything is just a stone's throw away. The neighborhood buzzes with the energy of local musicians, artists, and entrepreneurs. A stroll down the avenue reveals the rich cultural fabric of the city, with music venues, art galleries, and theaters showcasing local talent and global acts alike.
Furthermore, the sense of community in the area is palpable. Residents enjoy a diverse, yet close-knit neighborhood. Local festivals, farmer's markets, and community gatherings are frequent, allowing residents to engage with one another and foster strong bonds. There's also an emphasis on green living, with numerous parks and recreational areas dotting the vicinity, providing a welcome respite from the urban hustle. For those seeking an active lifestyle, the area offers various fitness centers, walking trails, and sports facilities.
Safety and security are paramount in 1101 Eighteenth Avenue and its surrounding communities. With a vigilant neighborhood watch and state-of-the-art security systems in place, residents can rest assured in their sanctuary in the heart of the city. This commitment to safety, combined with the luxurious living spaces and vibrant community, makes 1101 Eighteenth Avenue a truly exceptional place to call home.
Similar Condos
Near 1101 Eighteenth Avenue, Nashville, TN, there are several condominium developments that rival in price point, construction quality, and lifestyle offerings. These residences cater to discerning buyers who appreciate the finer nuances of urban living in one of America's most vibrant cities.
One such development that mirrors the excellence of 1101 Eighteenth Avenue is found just a few blocks away. This particular complex boasts a modern aesthetic that is both timeless and on-trend. The architectural design incorporates expansive glass facades, which not only create an inviting exterior but also ensure that each condo is bathed in generous amounts of natural light. The interiors are a masterclass in subtlety and luxury, with premium finishes, top-of-the-line fixtures, and spacious layouts. Like the condos at 1101 Eighteenth Avenue, these homes come equipped with all the modern amenities one might desire, offering a lifestyle that is both opulent and convenient.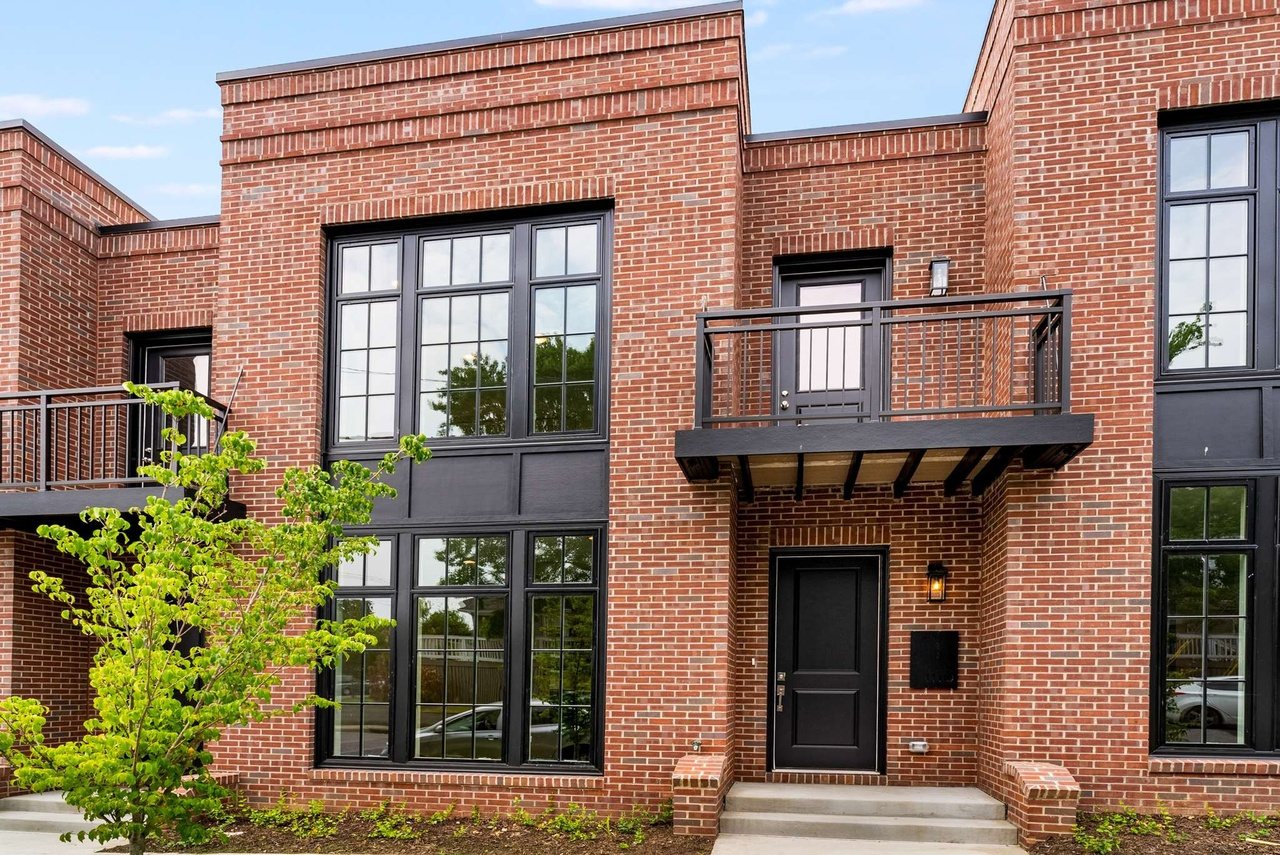 Another nearby development worth noting shares a similar price bracket and offers an array of lifestyle amenities to its residents. This complex features a curated selection of amenities, including a rooftop lounge, state-of-the-art fitness center, and a serene garden space for relaxation. The communal areas are designed with community interaction in mind, fostering an environment where neighbors can connect and engage with one another. This is very reminiscent of the strong community ethos prevalent around the Eighteenth Avenue area.
A stone's throw from the main avenue, another condominium development showcases the same meticulous attention to detail in its construction. The builders here have opted for sustainable materials and energy-efficient solutions, appealing to the environmentally conscious buyers. The use of reclaimed woods, efficient HVAC systems, and smart home technologies make these condos not only luxurious but also eco-friendly. This aligns well with the emerging trends in Nashville's real estate market, where a blend of luxury and sustainability is becoming increasingly sought after.
The lifestyle offered by these neighboring condos is emblematic of the broader Nashville experience. Just like 1101 Eighteenth Avenue, these developments are strategically located, offering residents easy access to the city's cultural, entertainment, and culinary hotspots. Living in any of these condos means immersing oneself in the very heart of Nashville, a city that pulsates with music, creativity, and an unmistakable southern charm.
Food Scene
When you're around 1101 Eighteenth Avenue, Nashville, TN, it's impossible not to get swept up in the rich culinary tapestry that unfolds before you. This area is nothing short of a food lover's paradise. Let me take you on a brief gastronomic journey of the neighborhood.
Just around the corner, there's this cozy little bistro that's always bustling with energy. It's the kind of place where the barista knows your coffee preference by heart, and the fresh pastries in the morning are to die for. The rustic charm of its interior, combined with its farm-to-table approach, makes it a favorite spot for both breakfast meetings and lazy Sunday brunches. The savory crepes are a must-try!
A few blocks away, there's a family-owned Italian restaurant that has been serving mouthwatering pasta dishes for generations. The scent of fresh basil, tomato sauce, and wood-fired pizzas wafting through the air is enough to draw you in. The ambiance is warm, with dimmed lights, soft music, and the gentle hum of conversation making it perfect for date nights or family dinners. Their tiramisu is legendary, with some locals claiming it's the best they've ever had.
If you're in the mood for something a little more exotic, there's a contemporary Asian fusion eatery that's been gaining quite the reputation. From sushi rolls that are little pieces of art to more hearty dishes like grilled teriyaki salmon or spicy Thai curry, their menu is a delightful blend of traditional and modern flavors. And the best part? Their rooftop seating offers a panoramic view of the Nashville skyline, making it a treat for both the palate and the eyes.
For those who have a penchant for southern BBQ, there's no shortage of options. There's this fantastic joint where the ribs are so tender they practically fall off the bone, and the smoky flavor lingers in your mouth long after you're done. Paired with their homemade cornbread and a glass of sweet iced tea, it's the quintessential Nashville dining experience.
In addition to these gems, the area is dotted with a variety of cafes, food trucks, and diners. Whether you're in the mood for a gourmet burger, a fresh salad, or just a cup of artisanal coffee, 1101 Eighteenth Avenue and its surroundings have got you covered. It's truly a culinary hotspot, reflecting the diverse and dynamic spirit of Nashville.
Entertainment
First and foremost, one can't talk about Nashville without mentioning its iconic music scene. Just a short walk from Eighteenth Avenue, you'll stumble upon an array of live music venues, where on any given night, you can experience the soulful sounds of country, blues, rock, and everything in between. There's this particularly intimate venue where upcoming artists often hold impromptu gigs; it's a great place to discover fresh talent or just relax to some good tunes after a long day.
For theater enthusiasts, there are a couple of venues nearby that regularly host plays, musicals, and live performances. It's always a treat to watch the local talent bring stories to life on stage, with productions that range from classic Shakespearean plays to contemporary dramas. There's a sense of community and camaraderie in these theaters that's quite unique to Nashville.
On the sporting front, the buzz is palpable, especially during the football and hockey seasons. The city takes its sports seriously, and whether you're a die-hard fan or just someone looking to enjoy a game, the atmosphere is electric. There are several sports bars and pubs close to Eighteenth Avenue where fans congregate to cheer for their favorite teams. The camaraderie and spirit during game nights are truly infectious.
Then there's the occasional marathon or community sports event that sweeps through the city streets. Whether you're participating or just cheering from the sidelines, these events bring together people of all ages, promoting fitness and community spirit.
Lastly, for those looking for a more relaxed form of entertainment, there are a couple of art galleries and museums sprinkled around. They often host exhibitions, workshops, and interactive sessions, offering a deep dive into Nashville's rich cultural and historical tapestry.
The vicinity of 1101 Eighteenth Avenue is a microcosm of Nashville's larger entertainment and sporting culture – diverse, vibrant, and always pulsating with energy. It's a place where there's always something happening, ensuring that residents and visitors alike are never short of options to entertain themselves.
Health and Wellness
Just a stone's throw from Eighteenth Avenue, there's a yoga studio that's become a local favorite. With classes ranging from calming Yin yoga sessions to more intense Vinyasa flows, it caters to practitioners of all levels. The instructors there emphasize mindfulness and holistic well-being, ensuring that each session leaves you feeling rejuvenated both physically and mentally.
For those who prefer a more traditional workout, there's a state-of-the-art gym nearby. It's more than just a place to lift weights; this facility boasts a range of group classes, personal training sessions, and even nutritional counseling. The indoor swimming pool is a highlight, offering aqua aerobics and lap swimming for those keen on making a splash!
In addition to physical fitness centers, the neighborhood around 1101 Eighteenth Avenue is home to several wellness spas and massage therapy centers. After a long week, nothing beats a deep tissue massage or a rejuvenating facial treatment at one of these tranquil oases. Many locals swear by the therapeutic benefits of the treatments offered, emphasizing the importance of regular self-care in their wellness routines.
Nutrition plays a pivotal role in health, and this area doesn't disappoint when it comes to options that support a nutritious diet. There's an organic grocery store nearby that specializes in locally-sourced, fresh produce. From vibrant fruits and vegetables to whole grains and health supplements, this store has become a go-to for many health-conscious residents. Plus, the staff is knowledgeable and always willing to provide tips and recipes for a balanced diet.
Lastly, mental well-being is an integral component of overall health. In that vein, the neighborhood boasts several meditation centers and holistic healing workshops. These spaces offer a sanctuary for those seeking inner peace, balance, and clarity, providing tools and techniques to navigate the stresses of modern life.
The vicinity of 1101 Eighteenth Avenue is truly a haven for those committed to a healthy and balanced lifestyle. With a plethora of options catering to physical, nutritional, and mental well-being, residents are well-equipped to embark on a journey of holistic health. It's clear that in this part of Nashville, wellness isn't just a trend – it's a way of life.
Outdoor Lifestyle
The verdant pockets and outdoor charms near 1101 Eighteenth Avenue in Nashville are truly a breath of fresh air for nature lovers and those who crave a bit of green amidst the urban setting. Allow me to guide you through the natural wonders and open spaces the vicinity has to offer.
Just a short stroll away, there's this lovely urban park that seems to be perpetually bathed in sunlight. Mature trees line its pathways, offering dappled shade, making it perfect for morning jogs or evening walks. On weekends, you'll often find families picnicking on the lush lawns, children chasing after frisbees, and couples lounging by the serene pond, watching the ducks glide by. It's a slice of tranquility amidst the city's hustle.
For those who enjoy a more active outdoor lifestyle, there are a couple of biking and jogging trails nearby. These trails meander through scenic routes, offering panoramic views of the city on one side and the calming sight of the Cumberland River on the other. Early mornings see a flurry of activity as fitness enthusiasts take to these paths, invigorated by the fresh air and natural beauty.
Speaking of the Cumberland River, there are several recreational areas along its banks that offer a host of water activities. Kayaking and paddleboarding are especially popular, with local outfitters providing rentals for those who don't have their own equipment. It's a delightful way to experience Nashville from a different vantage point, all while getting a bit of exercise.
For the botanically inclined, there's a community garden not too far from Eighteenth Avenue. This space is a testament to the neighborhood's commitment to sustainable living and community involvement. Local residents can rent out plots to grow their own vegetables, herbs, and flowers. It's not just about gardening though; the space frequently hosts workshops on composting, organic farming, and other green initiatives. It's a wonderful way to connect with nature and the community.
The area around 1101 Eighteenth Avenue truly caters to those who cherish the outdoors. Whether you're seeking a peaceful spot to read a book, trails to break a sweat on, or a river to paddle through, nature's embrace is never too far away. It's a delightful blend of urban living with a touch of the great outdoors, offering residents the best of both worlds.
Education
Both private and public schooling options are available, ensuring that residents can find a fit tailored to their children's needs and their own preferences. Let's explore the educational landscape a bit, shall we?
On the public front, there are several reputable schools that have been serving the community for years. One particular elementary school in the area has garnered praise for its dedicated staff and comprehensive curriculum. Their focus isn't just on academics; they have robust arts and sports programs which ensure that children get a well-rounded education. The school's active PTA ensures parents are deeply involved in the school's activities and decisions, creating a tight-knit community feel.
For older students, there's a public high school nearby that's recognized for its excellence, especially in the sciences and humanities. The school often collaborates with local organizations for internships and mentorship programs, giving students real-world exposure and preparing them for future endeavors. Their extracurricular activities, ranging from debate clubs to basketball teams, ensure students have diverse avenues to hone their skills and passions.
On the private education front, there's a prestigious academy not too far from Eighteenth Avenue that's renowned for its rigorous academic program and emphasis on character building. With smaller class sizes, the institution offers personalized attention, ensuring every student's needs are catered to. Their campus is state-of-the-art, boasting modern facilities like science labs, theaters, and sports grounds. Many families in the vicinity opt for this school, drawn by its reputation and holistic approach to education.
In addition to traditional schools, there are also specialized learning centers and tutors available in the area. Whether it's for advanced math, music lessons, or language learning, parents have a plethora of options to further enrich their children's education outside of the regular school environment.
The residents of 1101 Eighteenth Avenue have a wealth of educational choices at their fingertips. Whether they lean towards the community vibe of public schools or the specialized offerings of private institutions, the area ensures that every child's learning journey is both enriching and fulfilling.
Shopping and Retail
Nestled around the area of 1101 Eighteenth Avenue in Nashville, shopping aficionados will find themselves delightfully surrounded by a medley of retail options. Whether you're in search of trendy outfits, unique trinkets, or everyday essentials, the neighborhood has something to cater to every shopper's whimsy.
There's this charming boutique just a few blocks away that's become a local favorite. The store curates a collection of indie fashion brands, offering pieces you wouldn't typically find in mainstream outlets. The owner has a keen eye for style, ensuring that the racks are always filled with the latest trends. It's the perfect spot for those looking to add a little flair to their wardrobe.
Not too far off, there's an artisanal market that regularly draws a crowd. This isn't your regular supermarket. It's more of a haven for local craftsmen and producers. From handcrafted jewelry and pottery to gourmet cheeses and organic teas, it's a treasure trove of unique finds. The market often hosts pop-up events, featuring local artists and their creations, turning a regular shopping trip into an engaging community experience.
For those more inclined towards well-established brands, there's a shopping mall in close proximity. With a mix of high-end and high-street retailers, it provides a comprehensive shopping experience. Be it chic footwear, the latest tech gadgets, or designer fragrances, this mall has it all under one roof. Plus, the food court offers a smorgasbord of cuisines, ensuring that shoppers can recharge and refuel after a spree.
Lastly, for daily conveniences, there are several grocery stores and pharmacies in the vicinity of Eighteenth Avenue. These establishments make it easy for residents to grab their everyday essentials without having to venture too far from home. Many of them even offer home deliveries, adding an extra layer of convenience.
The area around 1101 Eighteenth Avenue is a shopper's paradise. With a blend of niche boutiques, artisanal markets, and comprehensive malls, residents are spoiled for choice when it comes to retail therapy. Whether you're indulging in some window shopping or on a mission to find that perfect item, the neighborhood's vibrant retail scene has got you covered.
Business and Economy
The area around 1101 Eighteenth Avenue in Nashville is a hub of economic activity, shaped by a dynamic mix of businesses and industries that play a pivotal role in bolstering the local economy. Let's dive into some of the key players and sectors that give this neighborhood its distinctive economic character.
First and foremost, Nashville's reputation as "Music City" is palpable even near Eighteenth Avenue. The music industry, with its recording studios, talent agencies, and independent record labels, holds significant sway here. You'll often come across boutique agencies representing up-and-coming artists, as well as established names, adding a rhythmic heartbeat to the local economy. The ripple effect of this industry can be seen in the numerous ancillary businesses it supports, from instrument shops to graphic design studios catering to album artwork.
In tandem with the music scene, the entertainment sector also has a noticeable footprint. There are several production houses and media agencies in the vicinity, working on everything from commercial advertisements to indie film projects. Their presence attracts a myriad of professionals, from cinematographers to scriptwriters, enriching the local talent pool.
Another pillar of the local economy is the healthcare sector. Nashville, being a significant healthcare hub, has several administrative offices and tech startups focusing on medical innovations around the Eighteenth Avenue area. These entities work on a range of endeavors, from streamlining hospital operations to pioneering telemedicine solutions, further solidifying Nashville's reputation as a healthcare innovator.
Lastly, the area has seen a surge in tech startups and co-working spaces. These new-age businesses, focusing on everything from software development to digital marketing, have brought in a younger, tech-savvy demographic. The presence of these startups has led to the sprouting of coffee shops, niche boutiques, and eateries catering to this new workforce, adding a contemporary flavor to the local economy.
The neighborhood surrounding 1101 Eighteenth Avenue is a melting pot of diverse industries. From the soulful strains of the music industry to the cutting-edge innovations of tech startups, this part of Nashville is a testament to the city's economic versatility and entrepreneurial spirit. It's a dynamic landscape, ever-evolving, and always humming with activity.
Hotels and Lodging
From upscale hotels to cozy bed and breakfasts, there's something to cater to every traveler's taste and budget.
Just a short walk away, there's this boutique hotel that's been garnering quite a bit of attention lately. Blending modern design with a touch of Southern charm, the establishment offers a unique stay experience. The rooms are adorned with contemporary art and come equipped with all the modern amenities, yet they still manage to exude a warm, homely vibe. Their rooftop bar, by the way, is a must-visit – it offers panoramic views of Nashville's skyline, making it the perfect spot for a sunset cocktail.
If you're seeking a more intimate experience, there's a bed and breakfast tucked away in one of the neighborhood's historic homes. Run by a delightful couple who've called Nashville home for decades, this B&B offers a slice of authentic Southern hospitality. The rooms are individually themed, each telling a story of its own, and the homemade breakfasts – think fluffy pancakes, crispy bacon, and freshly brewed coffee – are the stuff of legends. It's the kind of place where guests often end up making lifelong friends, both with the hosts and fellow travelers.
For those on a business trip or seeking more standardized lodgings, there's a chain hotel nearby that's known for its reliable service. With spacious rooms, a well-equipped gym, and a 24-hour concierge service, it ensures that guests have a hassle-free stay. Its location, right in the heart of the action, makes it a popular choice among travelers who want to explore the best of Nashville without venturing too far.
The area around 1101 Eighteenth Avenue offers a rich tapestry of lodging options. Whether you're a solo traveler seeking a quiet retreat, a couple on a romantic getaway, or a business professional in town for a quick meeting, the neighborhood ensures you have the perfect place to rest and recharge. And given Nashville's reputation for its unmatched hospitality, you're sure to leave with fond memories of your stay.
Travel and Transportation
Navigating your way around Nashville, especially from a centrally located spot like 1101 Eighteenth Avenue, is relatively hassle-free, thanks to the city's efficient transport network. Let's chat about the nearby transport options, shall we?
First off, for those jetting in or out of the city, Nashville International Airport is the primary port of call. It's situated a comfortable drive away from Eighteenth Avenue, making it convenient for residents or visitors of the area. Depending on traffic conditions, which, to be honest, can get a tad busy during peak hours, the commute usually takes a manageable amount of time. The airport itself is quite a hub, serving numerous domestic and international flights, ensuring that you're well-connected to various destinations, be it for business or leisure.
Now, for day-to-day commuting within Nashville, the vicinity of Eighteenth Avenue is well-served by the city's public transportation system. Buses are the mainstay here, with several routes crisscrossing the area. There's a bus stop not too far from Eighteenth Avenue, making it a breeze to hop on one and head to different parts of the city. These buses are pretty punctual and offer a cost-effective way of getting around.
For those who prefer a more flexible mode of transport, ride-sharing services are quite popular in the area. Whether it's for a quick trip downtown or a leisurely drive to the city's outskirts, services like Uber and Lyft are just a tap away on your smartphone. They're especially handy during those times when the bus schedules don't align with your plans.
And for the eco-conscious travelers, Nashville has been expanding its bike-sharing program. There are several stations peppered around the city, with one not too far from Eighteenth Avenue. It's a fun, healthy, and green way to explore the city, especially on those sunny Nashville days.
Whether you're flying in, hopping on a bus, catching a ride, or pedaling your way around, the area around 1101 Eighteenth Avenue ensures you're always on the move with ease. It's one of the perks of being in such a well-connected part of the city. Safe travels!