1041 Flats, Nashville, TN Homes for Sale
1041 Flats, Nashville, TN Homes for Sale
December 1, 2023
1041 Flats Homes
1041 Flats in Nashville, TN showcases homes that are a blend of modern architecture and comfort-driven design. The residences, often characterized by sleek lines and contemporary aesthetics, feature an array of floor-to-ceiling windows, allowing ample natural light to flood the interiors and accentuate the spacious layouts. Within these homes, top-of-the-line appliances and fixtures are often the norm, blending seamlessly with the minimalist and elegant design choices. From polished hardwood floors to luxurious bathrooms, the attention to detail and commitment to quality is evident in every nook and cranny.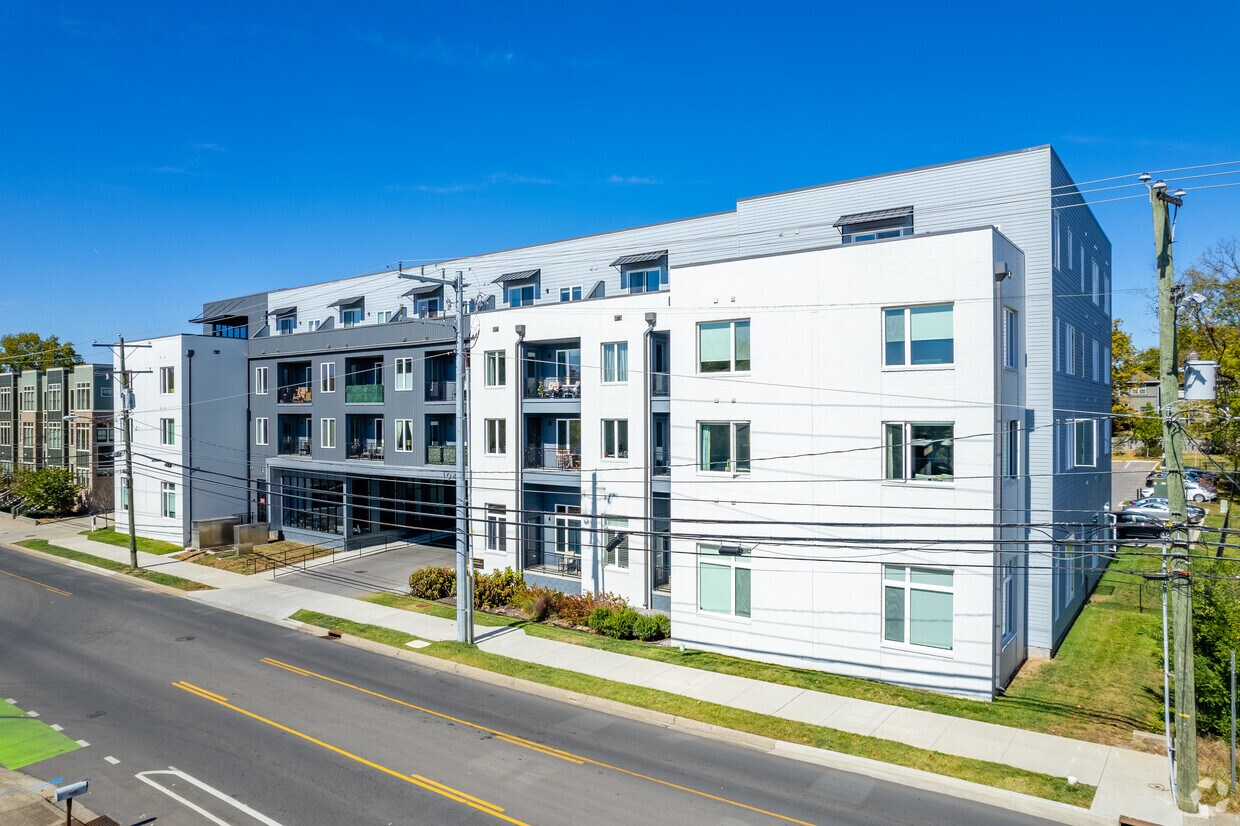 Beyond the physical attributes of the homes, the community spirit of 1041 Flats stands out. Residents benefit from a supportive and closely-knit neighborhood atmosphere. The communal areas, be they rooftop lounges or landscaped courtyards, have been designed to foster interactions and build a sense of belonging. Social events, ranging from barbecues to book clubs, are a regular feature here, emphasizing a collective passion for building relationships.
The surrounding community of 1041 Flats in Nashville is just as captivating. Nestled in a bustling part of the city, residents have the advantage of accessing a diverse array of amenities within walking distance. The eateries nearby offer a gastronomical journey that ranges from traditional Southern fare to more exotic international cuisines. Live music, a staple in Nashville, is easily accessible with numerous venues in close proximity, reinforcing the city's reputation as the 'Music City.'
Moreover, the area is replete with green spaces that offer a welcome respite from the urban hustle. Parks, walking trails, and serene waterfronts offer residents a chance to reconnect with nature and engage in outdoor activities. Additionally, the presence of reputed schools, healthcare facilities, and essential services ensures that the practical needs of the community are well taken care of.
Another commendable aspect of the locale is its commitment to sustainability and green living. From community gardens to farmers' markets, there's an underlying emphasis on organic living and environmental responsibility. This harmony between urban sophistication and commitment to green living ensures that the residents of 1041 Flats experience the best of both worlds.
Similar Communities
Near 1041 Flats in Nashville, TN, there are several neighborhoods that mirror its price point, construction style, and lifestyle, offering residents an upscale urban living experience.
One such area is The Gulch. Situated just a stone's throw away from Downtown Nashville, The Gulch is a reimagined urban space that boasts of sophisticated, contemporary residences. Much like 1041 Flats, homes here often emphasize modern aesthetics, with expansive windows, sleek finishes, and top-tier amenities. The Gulch is not only a hub for luxurious living but also for vibrant nightlife, eclectic eateries, and boutique shopping. The connectivity of this neighborhood to major employment hubs and cultural attractions in Nashville makes it a popular choice for professionals seeking a dynamic urban lifestyle.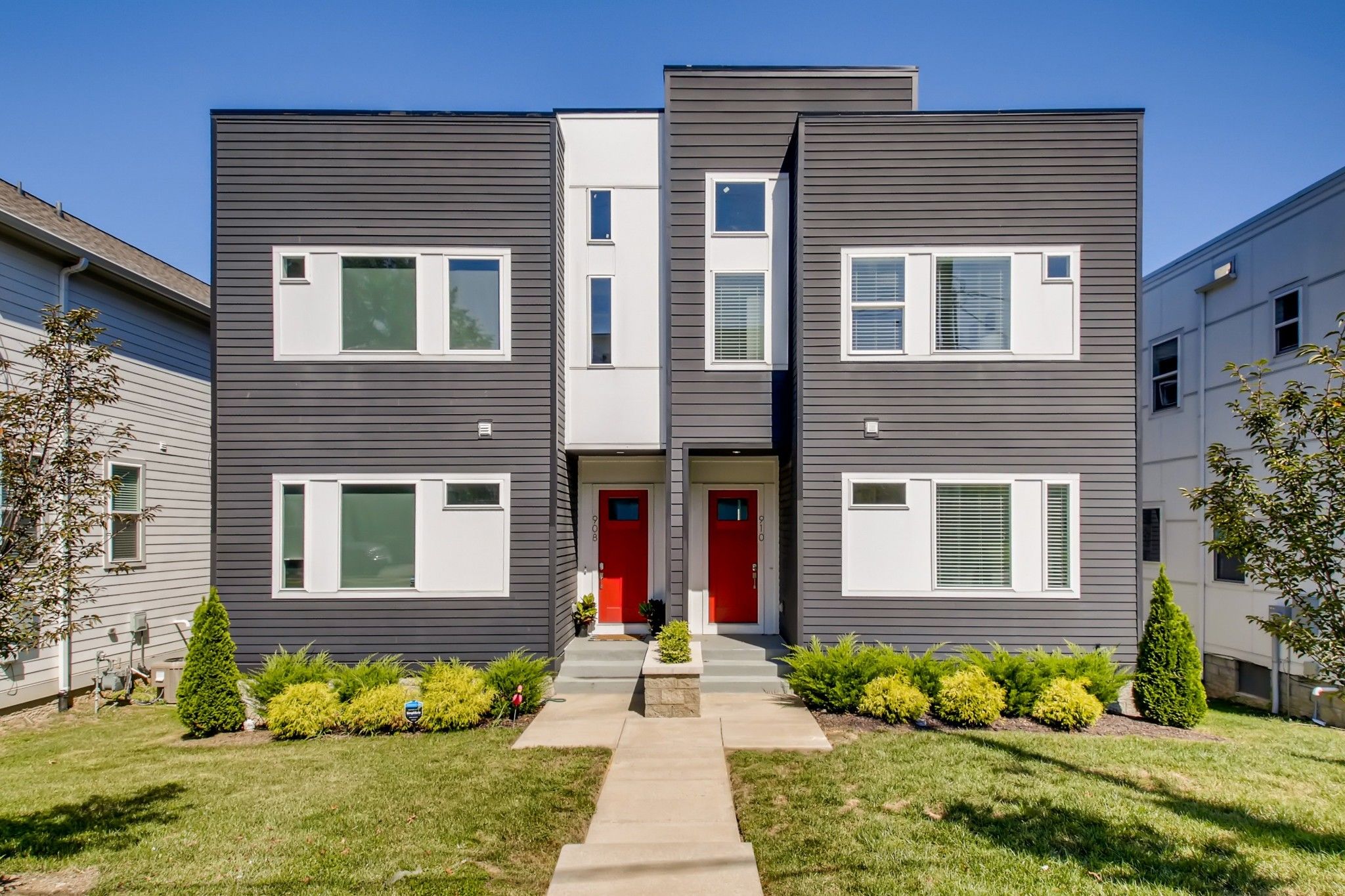 Another comparable neighborhood is East End. This area has seen significant rejuvenation over the past decade and now features a mix of restored historic homes and new, contemporary constructions. While the design may vary, the emphasis on quality, luxury, and modern comfort remains consistent. East End has successfully blended the old with the new, creating an environment that is rich in history yet brimming with modern conveniences. The neighborhood also boasts a range of trendy cafes, artisan shops, and recreational spaces, making it a hotspot for both younger and older demographics seeking an active and community-oriented lifestyle.
Sobro, short for South of Broadway, is another region that parallels the offerings of 1041 Flats. It has evolved as a hub for modern apartment complexes and condos that offer panoramic views of the city skyline. The homes here, like those in 1041 Flats, are characterized by their modern architecture and top-tier fixtures. What makes Sobro particularly enticing, beyond its residential allure, is its proximity to some of Nashville's most iconic entertainment venues. From the Country Music Hall of Fame to the Ascend Amphitheater, residents are never far from cultural experiences. Add to that a plethora of dining and shopping options, and Sobro emerges as a neighborhood that truly embodies the essence of upscale urban living.
Lastly, Germantown, with its cobblestone streets and historic charm, offers residences that are on par with 1041 Flats in terms of price and luxury. Though the homes here lean more towards historic renovations, the interiors are nothing short of contemporary opulence. Like 1041 Flats, Germantown properties often feature state-of-the-art appliances, spacious layouts, and premium finishes. The neighborhood is also home to some of Nashville's top restaurants, cozy cafes, and artisan boutiques, ensuring that the lifestyle offered is as refined as the residences themselves.
Food Scene
Ah, when it comes to dining options near 1041 Flats in Nashville, residents are truly spoilt for choice. Just around the corner, you'll find a delightful blend of culinary experiences that are sure to satisfy even the most discerning palates.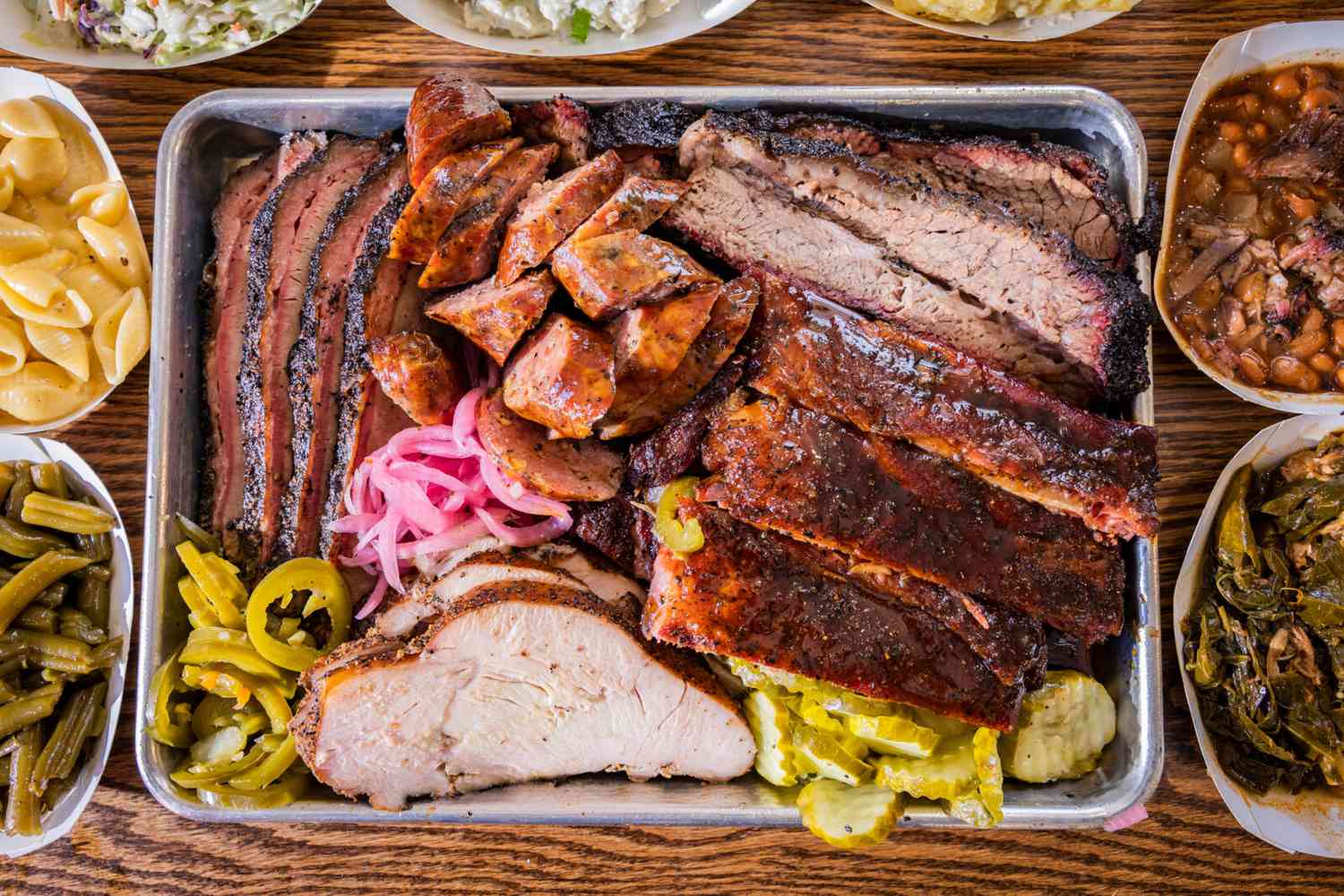 Take, for instance, the local Southern eateries that dot the area. These joints, often with a rustic ambiance, serve up hearty comfort food that Nashville is renowned for. From mouthwatering fried chicken to creamy grits and flavorful briskets, there's a touch of home in every bite. And if you're in the mood for some classic Southern BBQ, well, let's just say the smoky flavors and tender meats at these establishments will have you coming back for more.
But it's not just traditional fare that's on the menu. Given Nashville's cosmopolitan vibe, the dining scene near 1041 Flats also showcases a plethora of international cuisines. Whether it's the aromatic curries of an Indian bistro, the tantalizing sushi rolls of a Japanese sushi bar, or the robust flavors of a Mexican taqueria, there's a world of flavors waiting to be explored. Each establishment brings with it a unique ambiance, be it chic, cozy, or eclectic, making dining out an experience in itself.
For those who love a side of live music with their meal, well, this is Nashville after all! Several eateries in the vicinity combine gastronomic delights with soulful tunes. It's not uncommon to be savoring a gourmet meal while a local artist strums away, creating an atmosphere that's both relaxing and invigorating.
And of course, let's not forget the trendy cafes and coffee shops sprinkled throughout the neighborhood. Perfect for a casual brunch or a work session with a cup of artisanal coffee in hand, these spots have become community favorites. Freshly baked pastries, innovative brunch items, and aromatic brews make these locales ideal for both quick bites and leisurely meals.
Indeed, the culinary landscape near 1041 Flats is as diverse and vibrant as Nashville itself, offering residents a delightful melange of tastes and atmospheres. Whether you're a food connoisseur or someone simply looking for a good meal, the options are endless and ever-delightful.
Entertainment
Nashville, affectionately known as "Music City", ensures that residents of 1041 Flats are always just a heartbeat away from some of the best entertainment in the country. Just a short distance from the Flats, the city's iconic honky-tonks and live music venues pulsate with energy, offering a daily dose of live performances spanning genres from country and blues to rock and indie.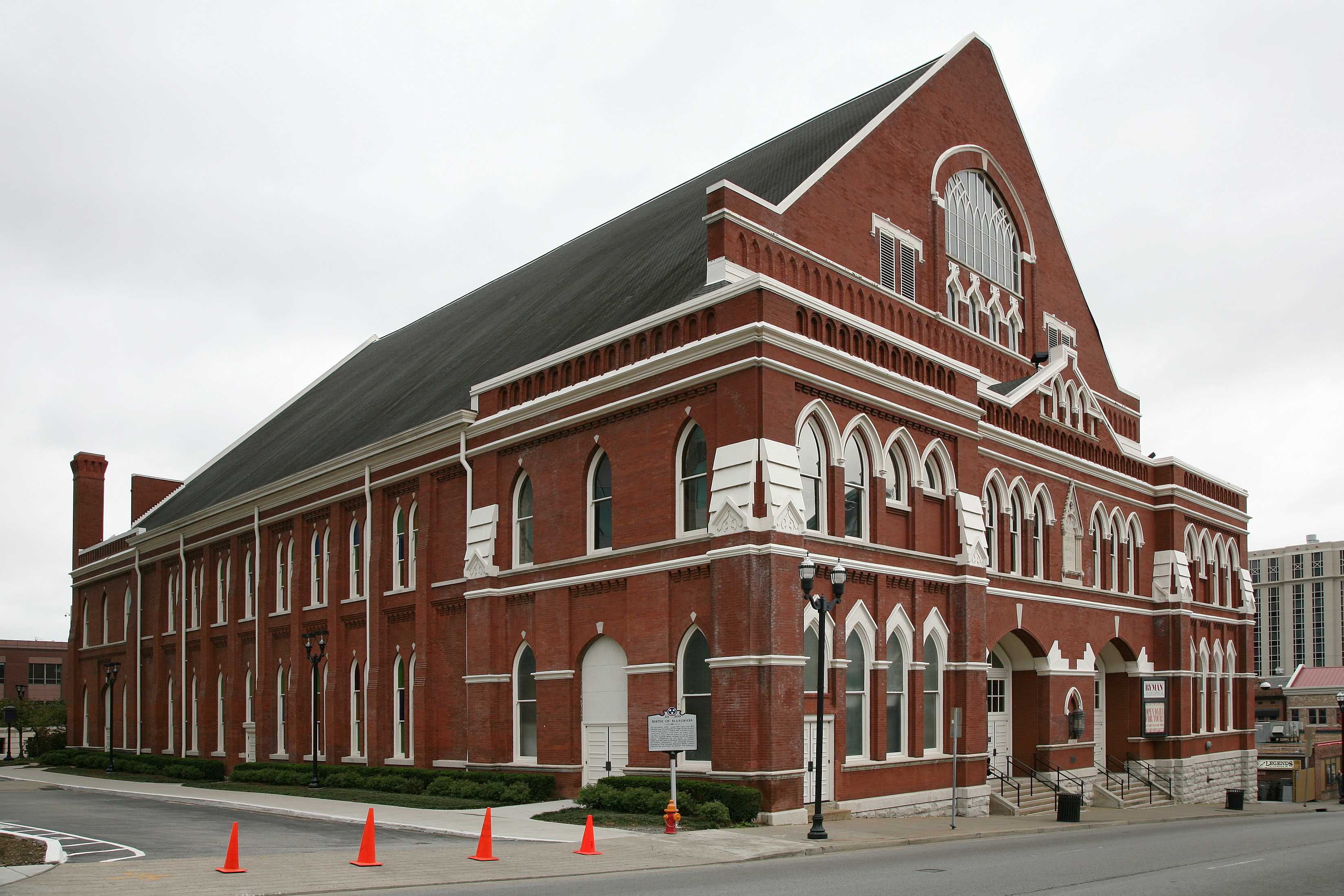 One of the city's crown jewels, the Ryman Auditorium, often called the "Mother Church of Country Music", hosts not only country legends but also artists from diverse genres. It's an experience attending a concert here; the history and the acoustics make it an unforgettable evening. Similarly, the Bridgestone Arena, another stone's throw away, is a hotspot for major concerts, drawing international stars and huge audiences.
Beyond music, Nashville has a vibrant theater scene. Local productions and touring Broadway shows grace stages, providing theater enthusiasts with a plethora of options. The Tennessee Performing Arts Center, for instance, is a hub for these theatrical showcases, and its proximity to 1041 Flats is a boon for arts aficionados.
On the sporting front, Nashville doesn't disappoint either. The Nissan Stadium, home to the Tennessee Titans, promises thrilling NFL games, and nothing matches the adrenaline rush of cheering for the home team amidst a sea of passionate fans. For hockey enthusiasts, the energy inside Bridgestone Arena is electric when the Nashville Predators take to the ice. There's a camaraderie among fans, a shared spirit that truly exemplifies the city's communal vibe.
And let's not forget the smaller, niche events that Nashville offers. From intimate comedy gigs and film festivals to local baseball games and soccer matches at the First Horizon Park, there's always something happening around the corner. The city's ability to cater to diverse entertainment preferences ensures that residents of 1041 Flats have a rich tapestry of events to choose from, making every weekend – or even weekday – an adventure in itself.
Health and Wellness
The area surrounding 1041 Flats in Nashville, TN, is truly a haven for those pursuing a healthy and balanced lifestyle. It's inspiring to see how the community prioritizes wellness, offering a range of options to cater to different preferences and needs.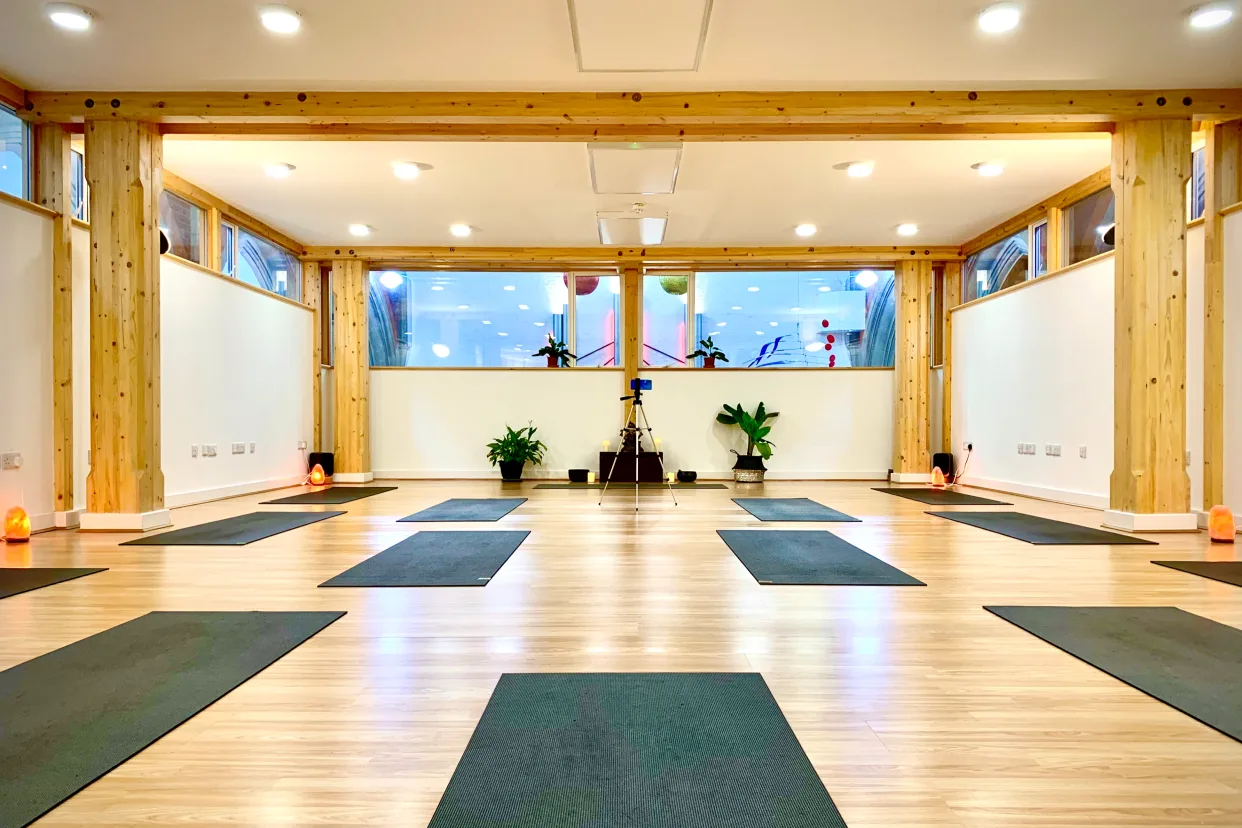 For the fitness enthusiasts, there are several state-of-the-art gyms and fitness centers peppered around the neighborhood. These establishments not only have the latest equipment but also offer a variety of classes – from energizing spin sessions and heart-pumping HIIT workouts to calming yoga classes. And speaking of yoga, there are dedicated studios in the vicinity that emphasize holistic wellness, blending physical postures with meditation and deep breathing exercises.
Outdoor enthusiasts are in for a treat as well. The green spaces near 1041 Flats provide ample opportunities for jogging, cycling, or even a leisurely stroll amidst nature. The trails, well-maintained and safe, beckon residents for morning runs or sunset walks, allowing them to breathe in the fresh air and momentarily escape the urban hustle.
Diet, of course, plays a pivotal role in health and wellness, and the neighborhood ensures residents have access to nutritious and wholesome food options. The local farmers' markets, held weekly, are a treasure trove of fresh, organic produce. Picking up seasonal fruits, veggies, and artisanal products not only supports local farmers but also encourages a diet rich in natural and unprocessed foods. Moreover, there are several eateries and cafes that prioritize healthy offerings, serving dishes made from fresh, locally-sourced ingredients, catering to diverse dietary preferences, be it vegan, gluten-free, or paleo.
Beyond physical well-being, mental and emotional health is gaining prominence, and the area around 1041 Flats recognizes this shift. There are wellness centers and therapists who offer services ranging from counseling and meditation sessions to massage therapies and acupuncture. These spaces, with their serene ambiance, aim to be sanctuaries where residents can seek solace, rejuvenation, and guidance.
In essence, the surroundings of 1041 Flats offer a comprehensive suite of health and wellness options, ensuring that residents have the resources and support to lead a life of balance, vitality, and well-being.
Outdoor Lifestyle
Ah, nature's embrace is never too far from 1041 Flats in Nashville, TN. The vicinity is dotted with green spaces that not only serve as a refreshing break from the urban backdrop but also offer a myriad of outdoor activities for those with a penchant for embracing the great outdoors.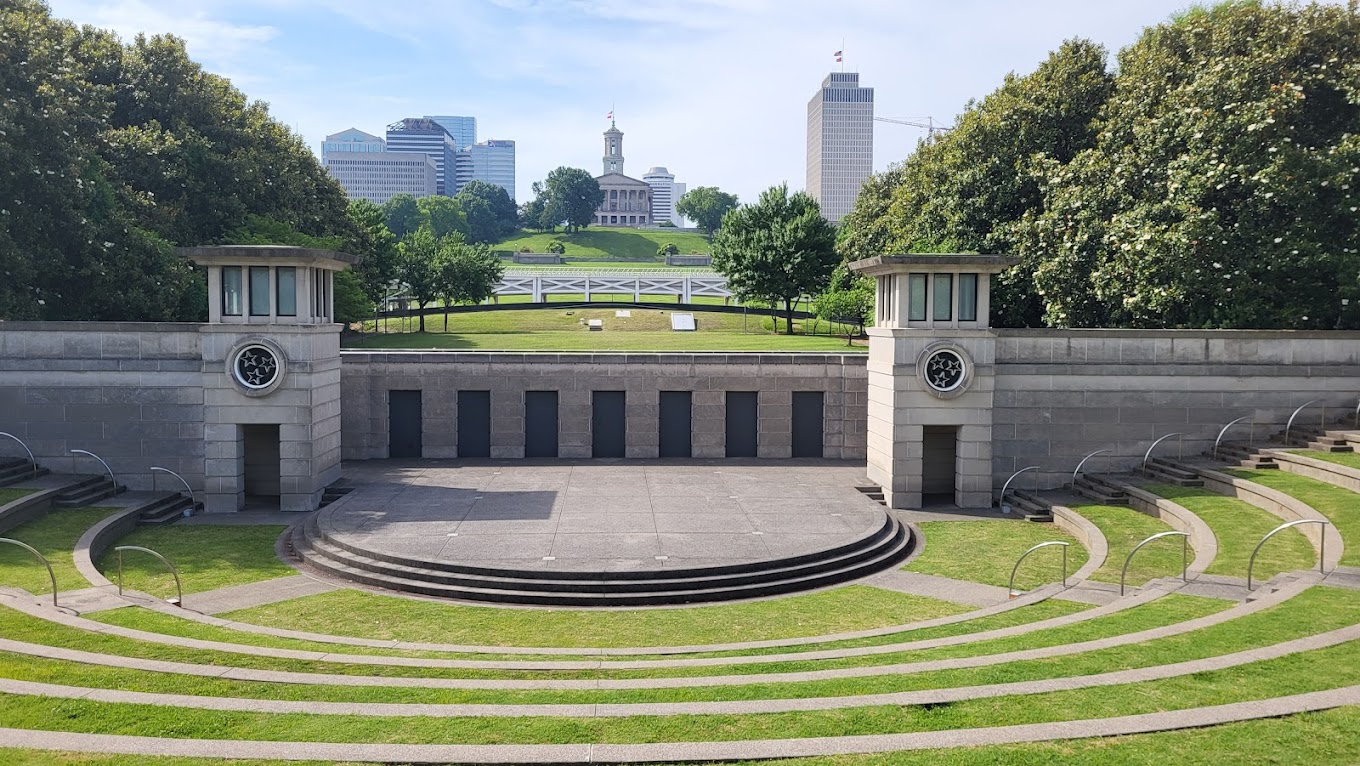 Cumberland Park, for instance, is a gem in the heart of the city. This riverside park, with its picturesque views of the Cumberland River, offers more than just visual beauty. Its meandering paths are perfect for jogging or a tranquil evening stroll. The park also boasts playful fountains, which on a warm day, are a favorite for kids and families looking to cool off.
Then there's the Bicentennial Capitol Mall State Park, a sprawling space that combines historical landmarks with natural beauty. It's not just a place to soak in some sun, but also to dive into Tennessee's rich history, with various monuments and markers narrating tales of the past. The park's amphitheater often hosts outdoor concerts, providing the perfect blend of culture and nature.
For those who enjoy more strenuous outdoor activities, the greenways connecting several of Nashville's parks are perfect for cycling and long runs. These pathways, often flanked by trees and waterways, offer a serene environment to get in some exercise while being serenaded by the sounds of nature.
The riverfront, a stone's throw from 1041 Flats, is another beacon for outdoor enthusiasts. Here, you can find people kayaking or paddleboarding, making the most of the gentle currents. The sight of the sun setting over the river, with the city skyline in the backdrop, is nothing short of magical, making it a popular spot for picnics and evening hangouts.
And for those who love community gardening or simply want to get their hands a little dirty, there are spaces dedicated to urban farming. Here, residents come together to plant, nurture, and harvest, fostering a sense of community while also promoting sustainable living.
All in all, the area around 1041 Flats, though nestled in a bustling city, doesn't forget the importance of nature. It beautifully integrates green spaces and outdoor activities, ensuring that residents have ample avenues to breathe fresh air, stretch their legs, and simply bask in the beauty of the great outdoors.
Education
For families and individuals residing in 1041 Flats, Nashville, TN, the array of education options available in the vicinity is both diverse and commendable. The blend of private and public institutions ensures that students get a well-rounded education tailored to individual needs.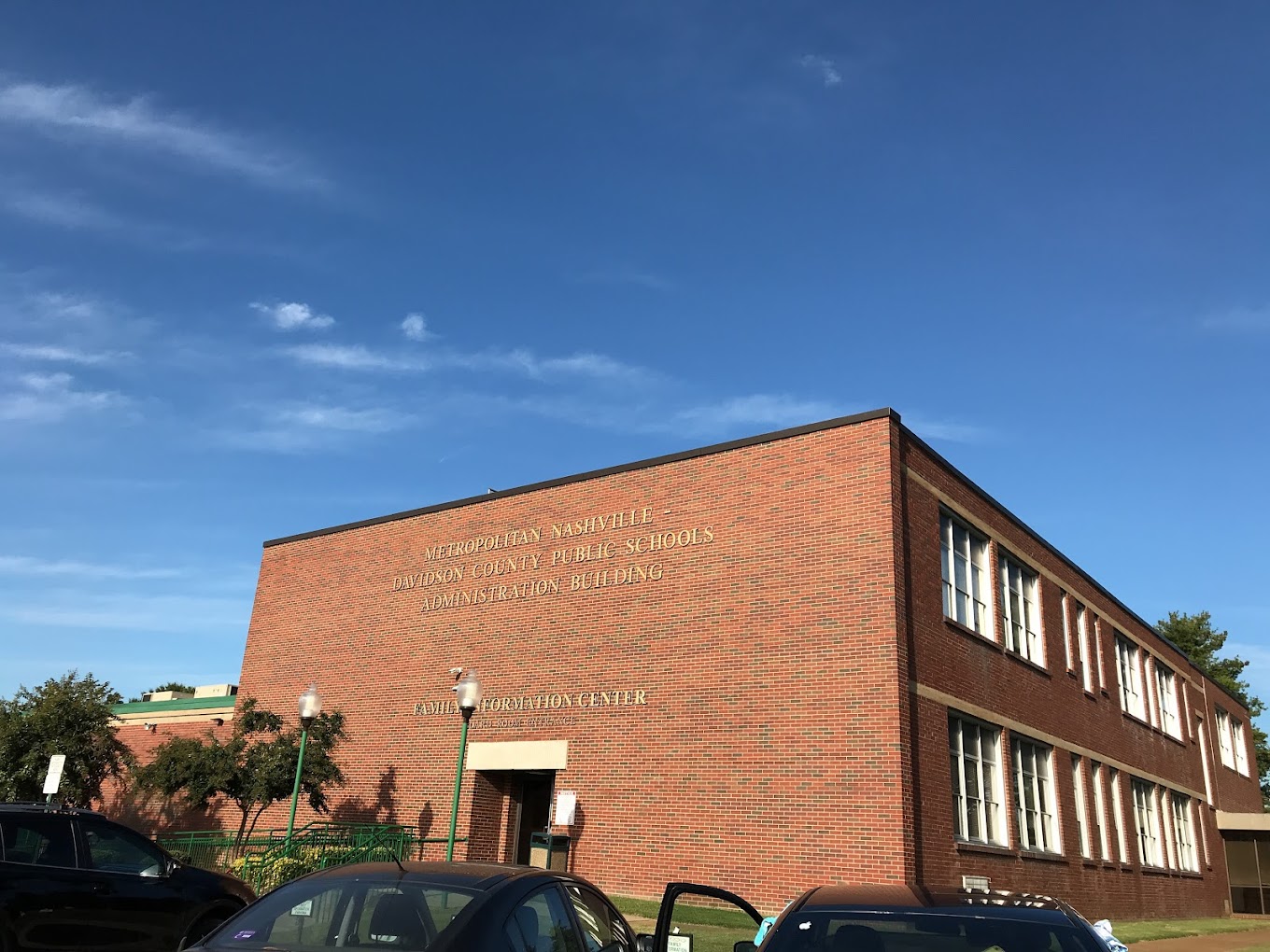 On the public front, Metro Nashville Public Schools serves the community with dedication and has numerous establishments that cater to a wide range of academic interests. Many of these schools have been recognized for their commitment to academic excellence, comprehensive curriculums, and extracurricular offerings. The schools emphasize not only core academic subjects but also art, music, and sports, providing students with a holistic educational experience.
For those looking at private education, the choices are just as varied and impressive. The city boasts some esteemed private institutions that offer a tailored curriculum. Many of these schools have smaller class sizes, allowing for personalized attention and fostering an environment that emphasizes individual growth and potential. Their campuses often house state-of-the-art facilities, and some have historical roots, giving students a blend of tradition and modernity.
Additionally, many of the private schools in the vicinity offer specialized programs, whether it be in the arts, sciences, or sports. Their emphasis on character building, global awareness, and community service ensures that students graduate not only with academic prowess but also with values that will serve them well in life.
For families with younger children, both the public and private sectors offer excellent preschool and kindergarten options. These institutions provide a nurturing environment where young minds can explore, play, and learn, laying a strong foundation for future academic pursuits.
In essence, the vicinity of 1041 Flats provides families with an abundance of choices when it comes to education. Whether you lean towards public schools or prefer private institutions, the area ensures that the academic needs of all its residents are met with quality, dedication, and a commitment to excellence.
Shopping and Retail
Nestled in the heart of Nashville, 1041 Flats offers its residents easy access to a veritable shopping paradise. Whether you're on the hunt for high-end labels, vintage finds, or local artisanal goods, the surrounding area serves up a delightful shopping experience that caters to a myriad of tastes and preferences.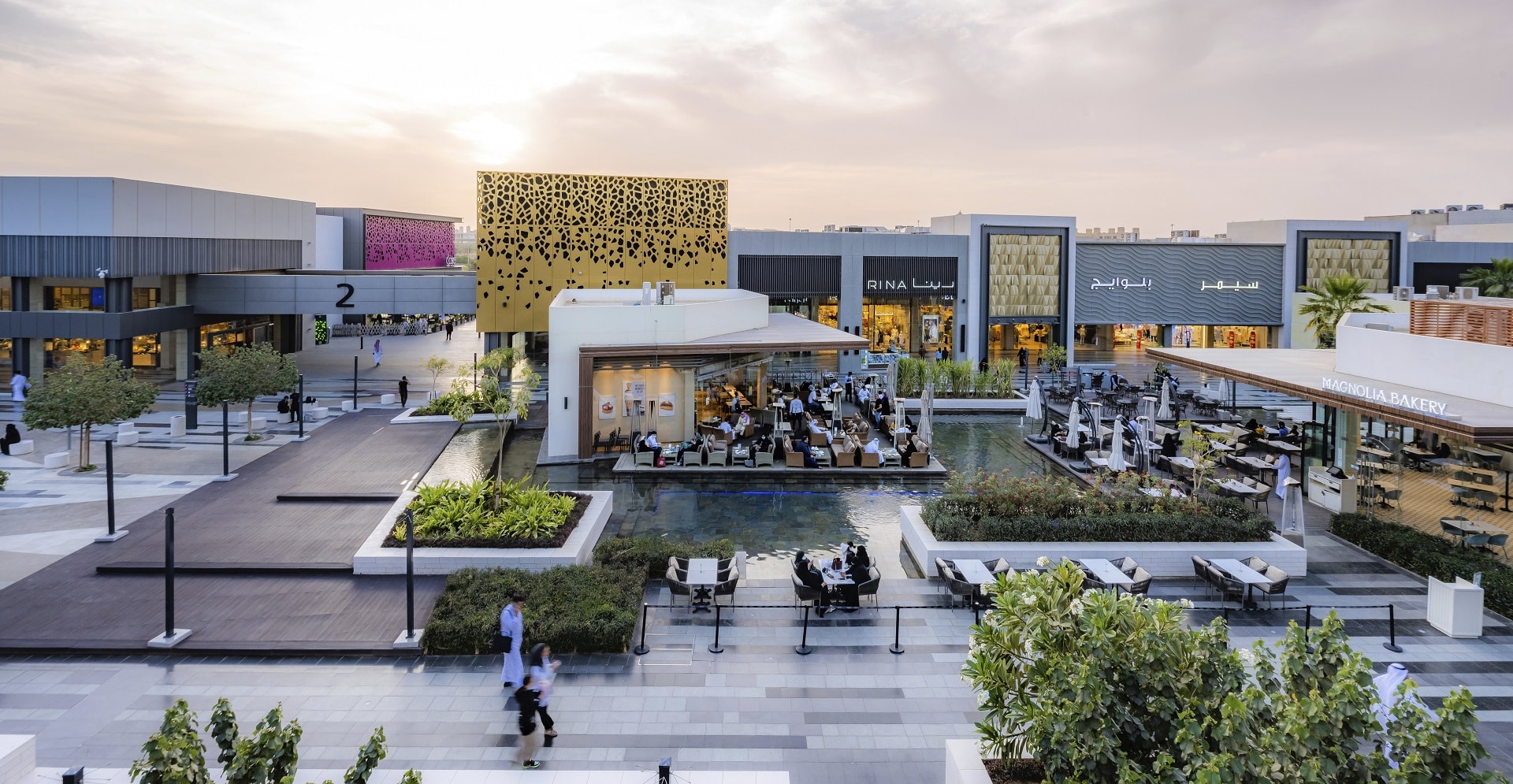 For those who have a penchant for upscale shopping, the proximity of several boutiques and designer stores is a treat. These establishments, with their meticulously curated collections, showcase the latest trends, offering fashion-forward residents the chance to indulge in some retail therapy. The ambiance of these boutiques, often elegant and chic, makes the shopping experience feel almost like a luxury outing.
But it's not just about the high-end. The area also boasts several thrift stores and vintage shops. For the discerning shopper with an eye for unique finds, these places are treasure troves. Whether it's a retro jacket, an antique piece of jewelry, or vinyl records, the thrill of the hunt and the joy of a great find make these shops a favorite among many.
The local markets and artisanal shops add a special charm to the shopping landscape near 1041 Flats. Here, local craftsmen and artisans showcase their creations, be it handcrafted jewelry, bespoke clothing, or unique home decor. It's a pleasure to meander through these stores, each item telling a story, each piece reflecting the passion and creativity of its maker.
And let's not forget the practical side of things. The vicinity also houses several department stores and retail chains, ensuring that residents have easy access to everyday essentials. From the latest tech gadgets and homewares to groceries and cosmetics, these stores provide convenience and variety, making day-to-day shopping a breeze.
In essence, the area around 1041 Flats, with its eclectic mix of retail options, promises residents a shopping experience that's both diverse and enjoyable. Whether you're indulging in some weekend retail therapy or just picking up the week's groceries, the choices are both vast and varied, ensuring every shopping trip is a delightful adventure.
Business and Economy
Nashville, with its rich history and vibrant culture, has grown to become a dynamic hub of various businesses and industries. Residents of 1041 Flats find themselves in the midst of this economic activity, reaping the benefits of a thriving local economy.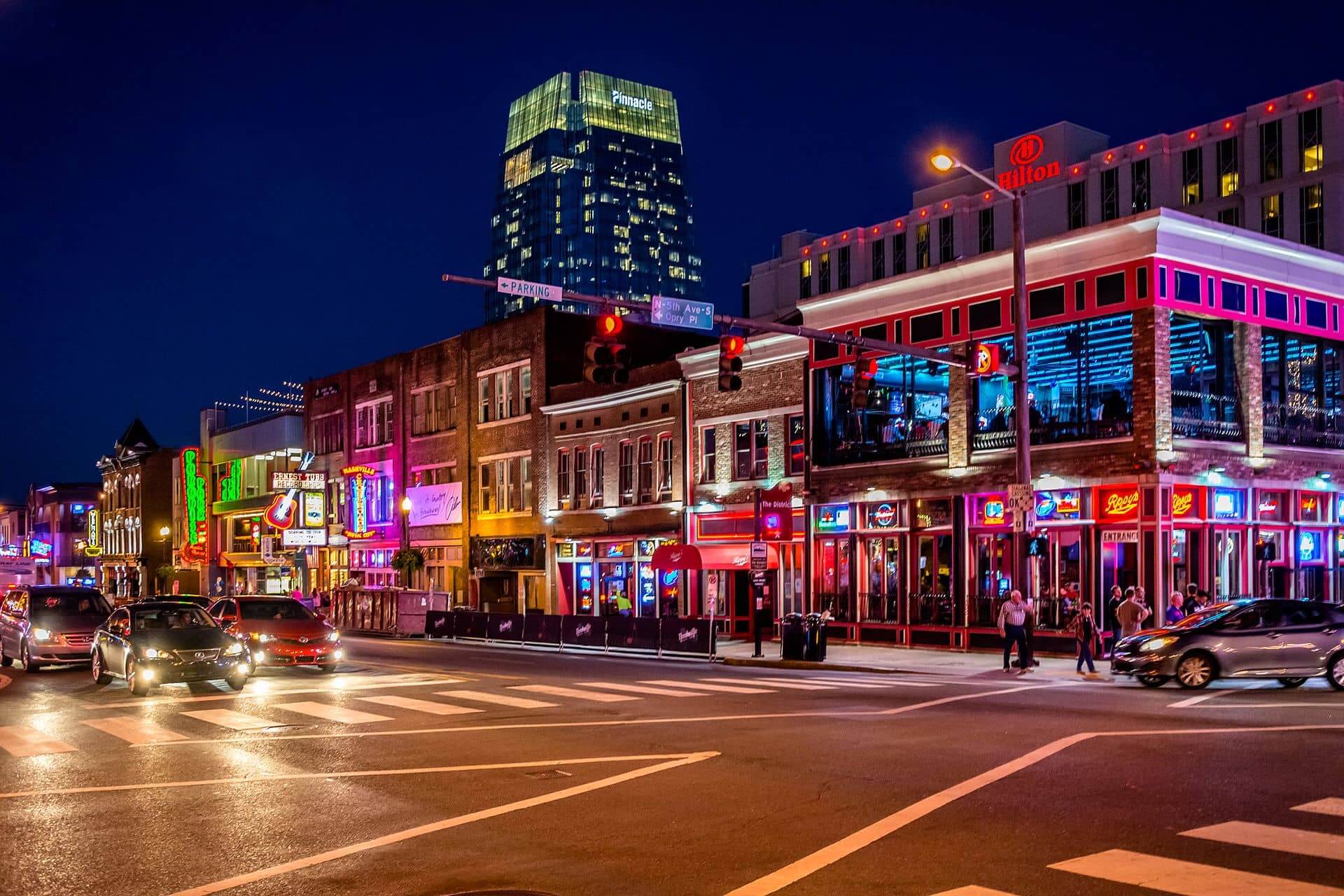 Undoubtedly, when one thinks of Nashville, the music industry strikes the first chord. Often dubbed "Music City", Nashville is home to some of the most iconic recording studios, music labels, and venues in the country. The industry not only brings in top-tier talent from all over the world but also provides countless jobs in areas ranging from event management and production to marketing and public relations. This vibrant music scene injects life into the local economy, making it one of the primary pillars of Nashville's growth.
Beyond the melodious tunes, Nashville has also made a significant mark in the healthcare sector. The city boasts some top-notch medical facilities, research institutions, and healthcare companies. These establishments not only provide high-quality medical services to the residents but also play a pivotal role in job creation and advancements in medical research.
Another noteworthy contributor to the local economy is the education sector. With several reputed colleges and universities in and around Nashville, the influx of students, faculty, and research initiatives has fostered an environment of growth and innovation. These educational institutions not only churn out talented professionals year after year but also collaborate with industries for research and development, further bolstering the economy.
Tourism, too, plays a vital role. Drawn by its rich history, musical legacy, and southern charm, tourists flock to Nashville throughout the year. This influx supports a plethora of local businesses, from hotels and restaurants to tour operators and souvenir shops.
Lastly, with its strategic location and infrastructure, Nashville has attracted various corporations and businesses in sectors like finance, technology, and manufacturing. The growth of business parks and corporate hubs in the vicinity has led to job creation and economic diversification.
In the midst of all this hustle and bustle, residents of 1041 Flats enjoy the perks of living in a city that's not only culturally rich but also economically vibrant. The diverse industries and businesses that surround them reflect a city that's continually evolving, yet deeply rooted in its traditions and values.
Hotels and Lodging
If there's one thing that Nashville, particularly around the area of 1041 Flats, excels at, it's the warm hospitality that echoes throughout its myriad accommodation options. With Nashville being a magnet for music lovers, tourists, and business travelers alike, the diverse range of lodging choices caters to every need and preference.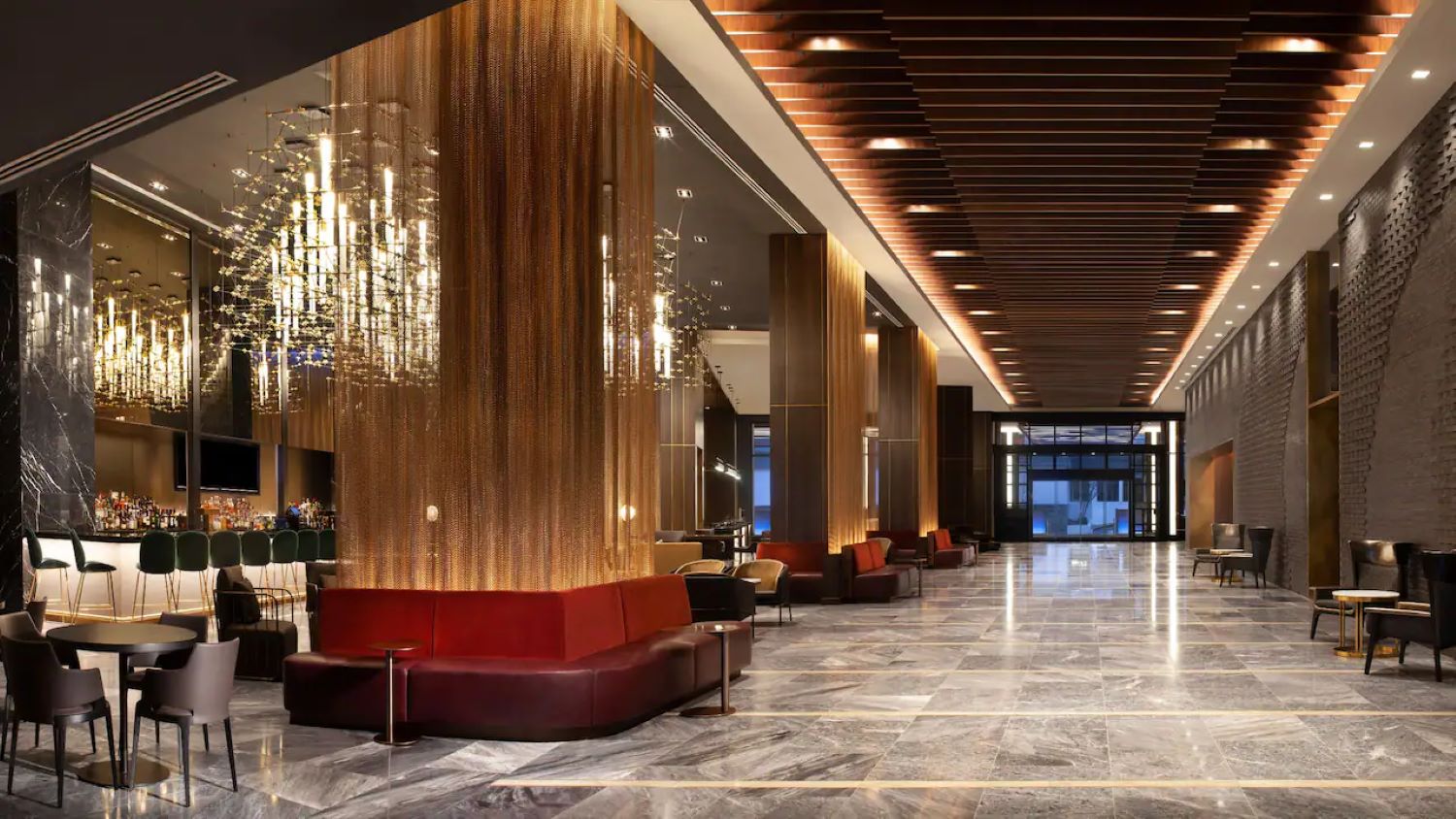 Nashville's luxurious hotels are a sight to behold. These grand establishments, often adorned with contemporary aesthetics, are known for their plush interiors and impeccable service. Guests are pampered with world-class amenities, rooftop pools with city views, in-house spas, and gourmet dining options. Many of these upscale hotels often host live music performances, a nod to the city's rich musical legacy.
Venturing a bit into the heart of the city, you'll find charming boutique hotels. Each of these has a unique character, often marrying Nashville's historic charm with modern luxuries. Some are set in refurbished old buildings, giving guests a taste of the past with the comforts of the present. Their intimate size often means personalized service, making guests feel like they're in a home away from home.
For those who crave a more personal touch, the bed and breakfast options near 1041 Flats are delightful. These cozy establishments, often run by locals, offer a more intimate experience. With a limited number of rooms, they're nestled in quieter parts of the city, offering a serene retreat from the urban hustle. Breakfasts here are a treat, often homemade, and the hosts are always eager to share local tips and stories, making the stay even more memorable.
Apart from these, there are also a plethora of modern vacation rentals and guesthouses available. These are perfect for longer stays or for those who prefer a more home-like setting while traveling. Equipped with kitchens and living spaces, they offer flexibility and comfort, especially for families or larger groups.
In essence, the vicinity around 1041 Flats in Nashville boasts a diverse range of accommodation options, each echoing the city's warmth and hospitality. Whether you're a solo traveler seeking a cozy B&B, a family looking for a spacious vacation rental, or someone wanting to indulge in luxury at a grand hotel, the area has something to make every stay special.
Travel and Transportation
One of the perks of residing at 1041 Flats in Nashville, TN, is its commendable connectivity to key transportation hubs. For those with a penchant for travel or frequent business commitments, the proximity to the airport is a real boon.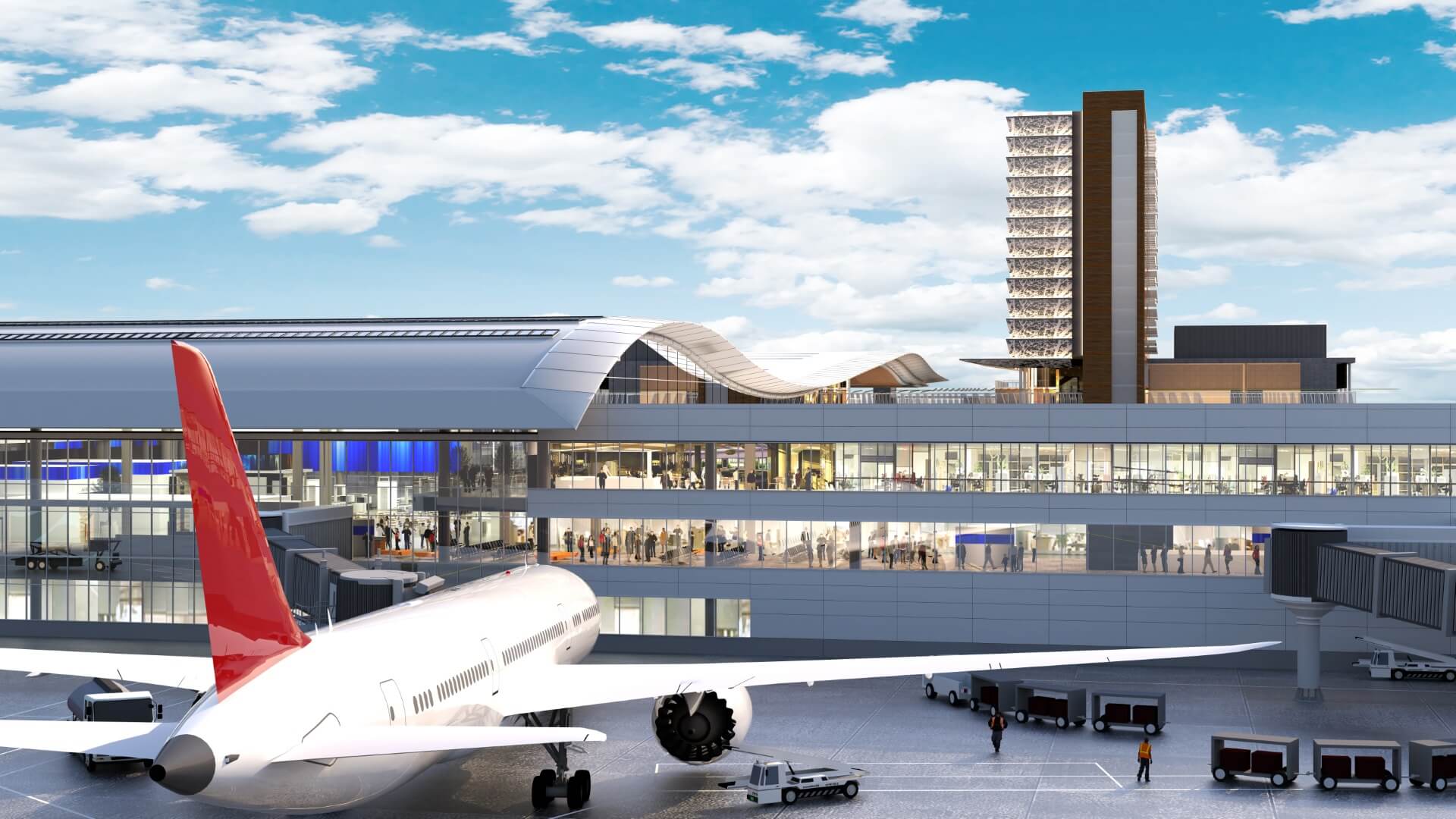 Nashville International Airport, or BNA as it's commonly referred to, is the city's primary gateway to the skies. A major transportation hub in the region, BNA hosts a myriad of domestic and select international flights, connecting Nashville to various destinations across the country and beyond. From 1041 Flats, reaching the airport is quite straightforward, with a drive typically taking around 15 to 20 minutes, depending on traffic conditions. This means last-minute packing or the luxury of spending a little extra time at home before jetting off is quite feasible!
But it's not just the airport that's conveniently accessible. The area is also well-served by Nashville's public transportation system. The Metropolitan Transit Authority (MTA) operates a network of buses that cris-cross the city. A number of these routes pass close to 1041 Flats, offering residents an eco-friendly and cost-effective way to navigate the city. Whether it's a trip downtown, a visit to one of Nashville's many attractions, or a daily commute to work or school, the bus system is both reliable and efficient.
For those who might be inclined to skip the bus, the vicinity also offers alternative modes of public transport. There are multiple rideshare services operating in Nashville, allowing residents of 1041 Flats to conveniently hail a ride using their smartphones. It's a flexible option, especially for those spontaneous outings or when you're in a hurry.
All in all, the area around 1041 Flats ensures that its residents are always well-connected. Be it a flight out of the city or a simple commute downtown, a plethora of transportation options is always at one's fingertips, making the joys of urban living even more pronounced.