100 Thompson, Nashville, TN Homes for Sale
100 Thompson, Nashville, TN Homes for Sale
October 3, 2023
100 Thompson Homes
100 Thompson, Nashville, TN is emblematic of the timeless charm and modern allure that has made Nashville one of the most sought-after destinations for homeowners and visitors alike. Nestled in a district where historical legacy intertwines with contemporary designs, the homes in this enclave are a testament to architectural sophistication and attention to detail. Each residence is thoughtfully designed to cater to the modern homeowner's needs, offering spacious layouts, cutting-edge amenities, and finishing touches that are both functional and aesthetically pleasing.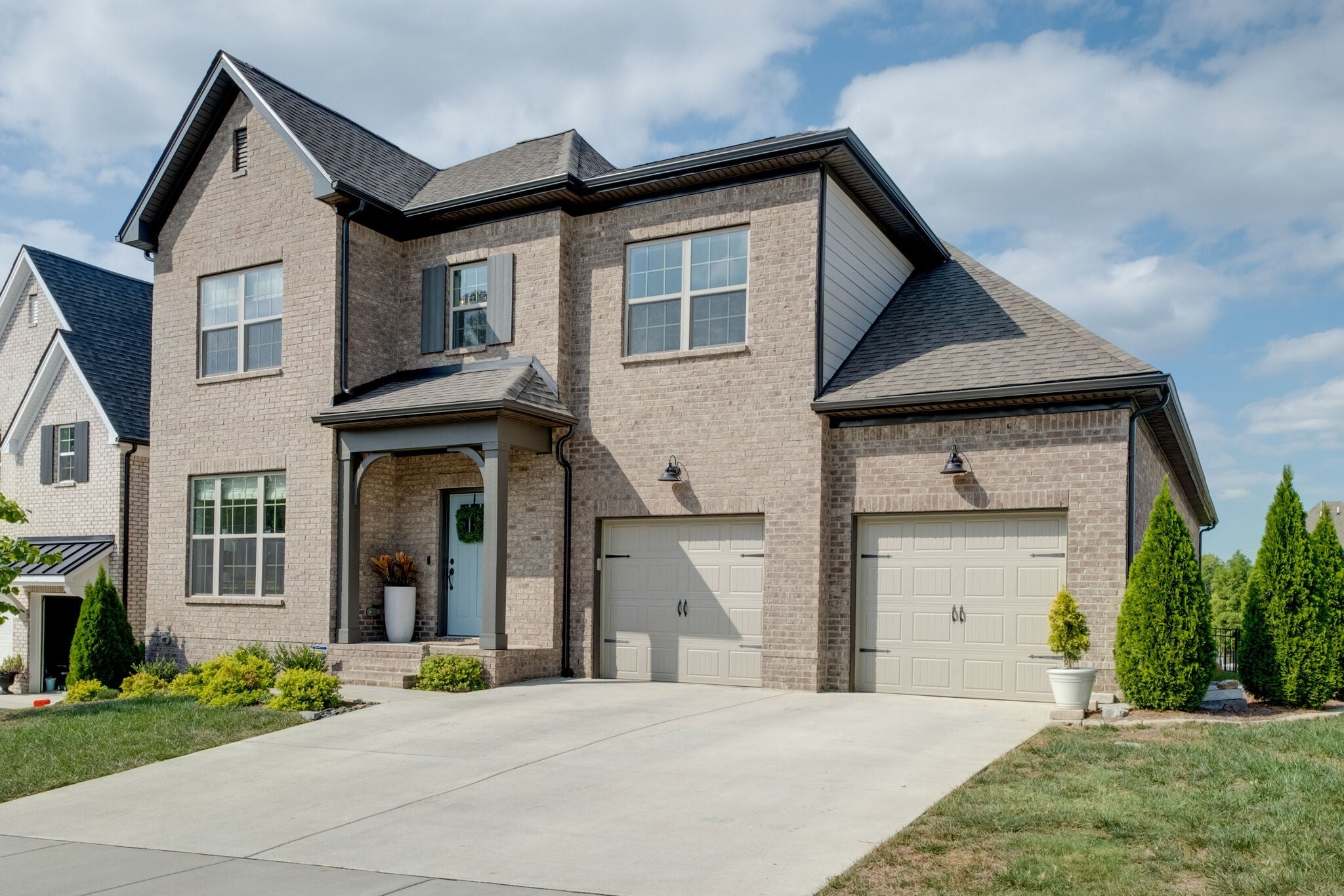 Walking through the homes in 100 Thompson, one can't help but notice the perfect blend of traditional and modern elements. Hardwood floors, indicative of the Southern architectural tradition, gleam under natural light that pours in through large windows, while state-of-the-art appliances and smart home systems echo the demands of contemporary lifestyles. It's a harmonious integration of the past and present, a tribute to Nashville's rich history, and a nod to the city's burgeoning future.
However, 100 Thompson's allure isn't confined solely to the interiors of its homes. The surrounding community is every bit as engaging. Tree-lined streets and manicured landscapes serve as a refreshing backdrop to the daily lives of residents. A gentle stroll in any direction introduces one to friendly neighbors, boutique shops, and gastronomic delights that reflect the city's cosmopolitan spirit and Southern hospitality. Additionally, its proximity to Nashville's vibrant arts scene, renowned entertainment venues, and cultural landmarks makes it a coveted location for those who wish to be at the heart of it all.
Transportation and accessibility are also a forte of the 100 Thompson community. With major thoroughfares and public transportation options within easy reach, residents enjoy the convenience of being connected to every part of Nashville and beyond. At the same time, the layout of the community ensures tranquility, allowing homeowners the luxury of quiet moments amidst urban hustle and bustle.
Furthermore, the sense of community is palpable in 100 Thompson. The shared amenities and community spaces foster interaction and camaraderie among residents. Be it communal gardens, shared play areas, or event spaces, these spots serve as the hub where memories are made and stories are shared. It is in these spaces that the true spirit of Nashville – warm, welcoming, and ever-evolving – shines the brightest.
Similar Communities
Nashville, with its rich tapestry of communities, offers several neighborhoods that parallel the attributes of 100 Thompson, both in terms of price point and lifestyle.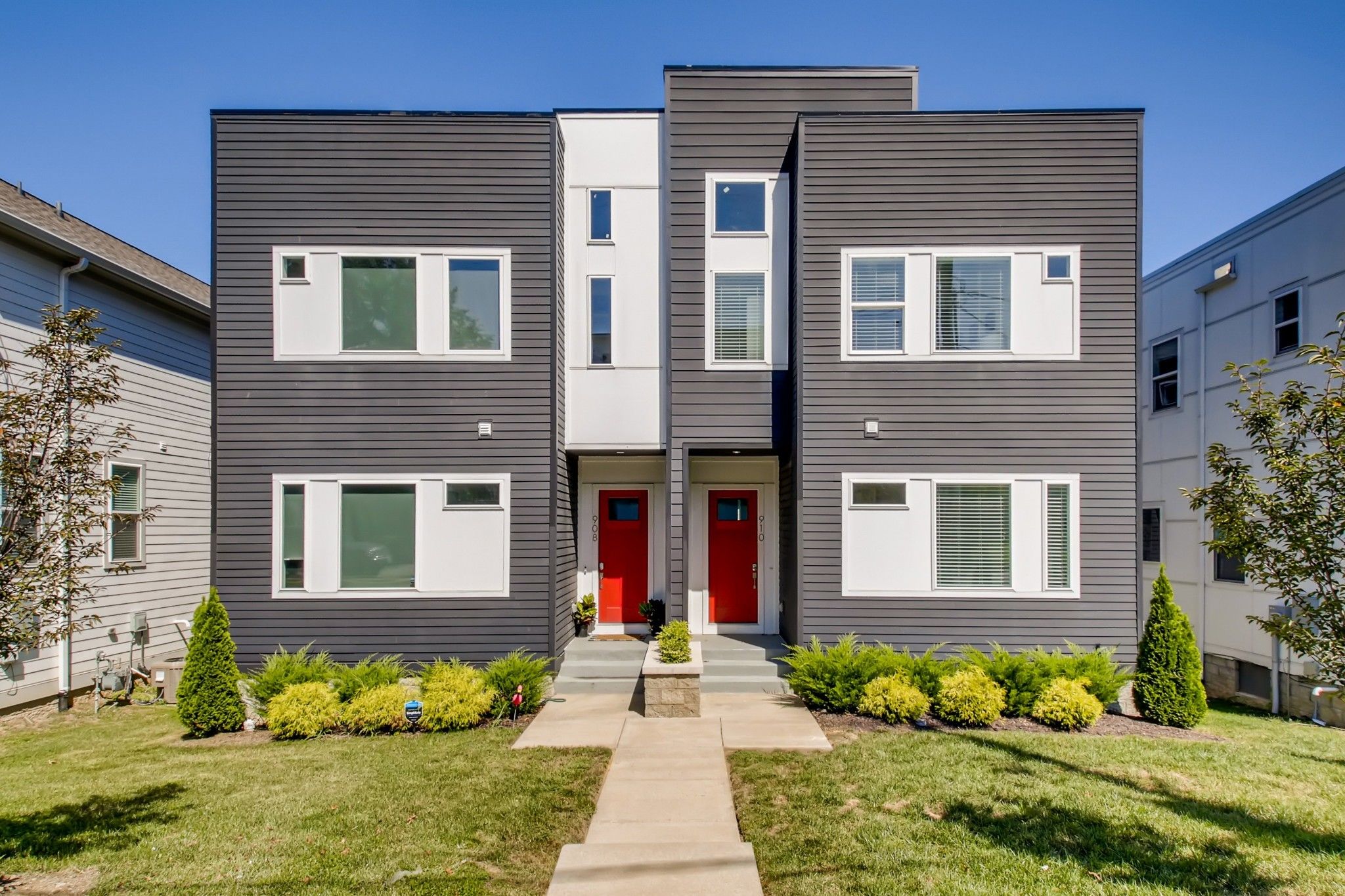 The Gulch, a reinvented downtown neighborhood, shares a similar modern elegance with 100 Thompson. Over the past few years, The Gulch has transitioned from an industrial backdrop to a residential and commercial haven. Its luxurious condos and townhomes, much like those in 100 Thompson, feature contemporary designs and upscale amenities. Residents here are drawn to the blend of urban sophistication and comfort, complemented by a bustling nightlife, upscale eateries, and boutique shopping. The Gulch is, in many ways, a mirror to 100 Thompson's dedication to integrating modernity into the soul of Nashville.
Similarly, Green Hills, though slightly more suburban in its vibe, is in many respects an upscale counterpart to 100 Thompson. The homes here boast meticulous construction, spacious layouts, and a devotion to craftsmanship that aligns with the quality seen at 100 Thompson. Moreover, the neighborhood's upscale shopping centers, such as The Mall at Green Hills, provide a lifestyle experience that's both luxurious and convenient. Green Hills offers a tranquil setting without sacrificing the amenities and buzz that come with city life, making it a prime choice for those seeking a balanced lifestyle.
East Nashville is another enclave that resonates with the vibe of 100 Thompson. Known for its vibrant arts scene, historic homes, and a unique blend of old and new, East Nashville has seen a rise in new constructions that pay homage to timeless designs while infusing modern elements. These homes, much like those in 100 Thompson, are crafted for the discerning homeowner who values both aesthetic and function. The area's eclectic mix of restaurants, boutiques, and music venues ensures a lifestyle that's both rich in culture and rooted in Nashville's storied heritage.
Lastly, 12 South, just a short drive from downtown Nashville, encapsulates a blend of charm and modern living reminiscent of 100 Thompson. The tree-canopied streets here are lined with beautifully restored bungalows alongside newer constructions, reflecting a seamless blend of the old and new. The neighborhood's lively retail and dining scene, featuring a range of boutique shops and artisanal eateries, provides residents with an enriched living experience. 12 South is a testament to neighborhoods that have embraced growth while staying true to their roots.
Food Scene
Nashville's culinary scene, known for its rich tapestry of flavors and genres, is prominently reflected in the dining options near 100 Thompson. Among the offerings, there's a palpable sense of the city's soul in every dish, be it the Southern classics or contemporary fusions.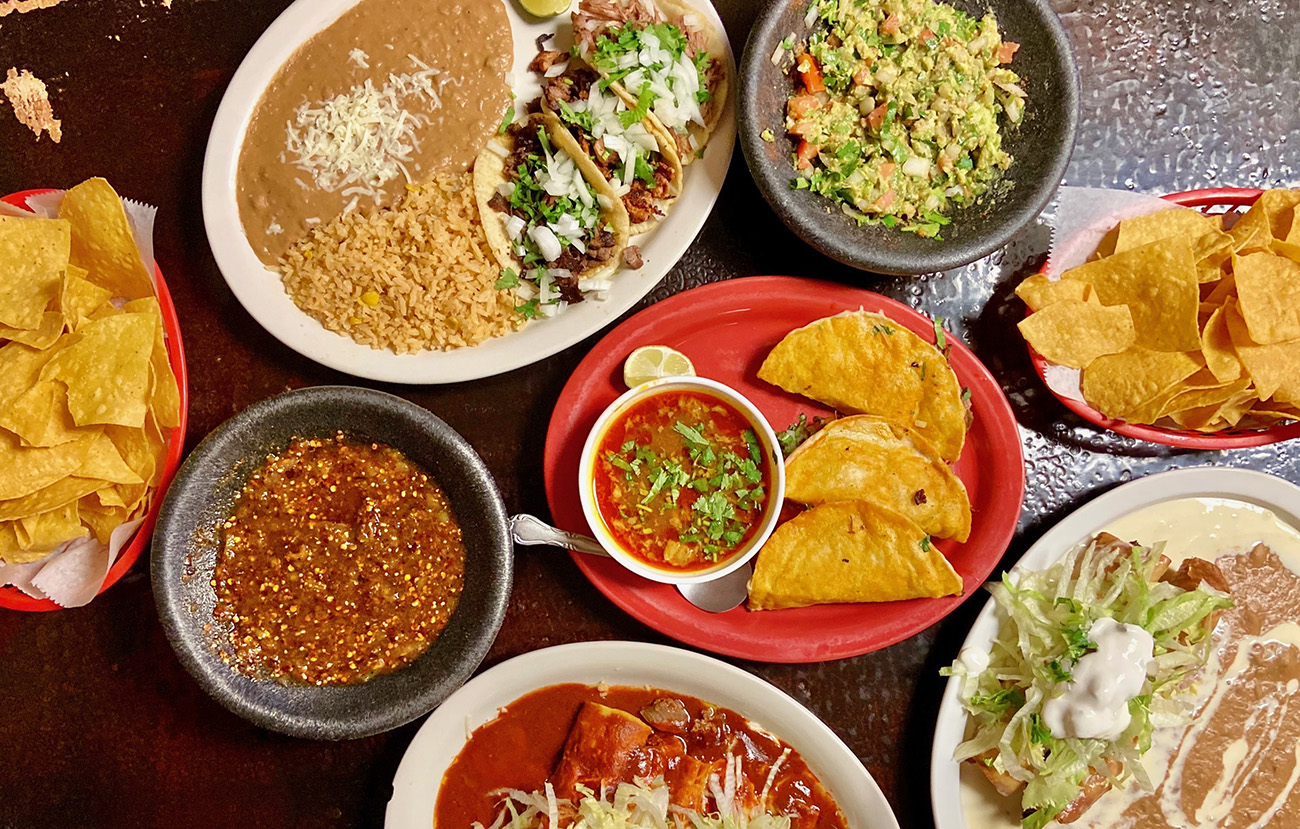 Close to 100 Thompson, you'd find a myriad of establishments that echo Nashville's deep-rooted love for music. There are eateries where live country tunes provide the backdrop for a sumptuous meal. At these places, while you're savoring a perfectly grilled steak or a plate of spicy shrimp and grits, you can often get serenaded by the next big thing in the country music world. The ambiance in such places is always electric, capturing the true essence of Music City.
For those who appreciate a more international flair, the vicinity also boasts an array of global cuisines. From authentic Italian pizzerias where the wood-fired crust is the star, to vibrant Mexican cantinas serving up zesty tacos paired with handcrafted margaritas, there's no shortage of diverse flavors. And let's not forget the sushi bars with their fresh catches turned into artistic rolls, or the aromatic Thai and Indian eateries, transporting diners to different parts of the world with each bite.
But it's not just about grand meals. The café culture near 100 Thompson is equally impressive. Whether you're craving a meticulously crafted latte or a flaky croissant that transports you to a Parisian street corner, there's a café waiting just around the corner. Many of these spots double up as evening hangouts too, transitioning from coffee havens by day to wine or craft beer lounges by night.
It's clear that the area around 100 Thompson, much like the rest of Nashville, is a melting pot of flavors and dining experiences. Every establishment, in its own unique way, offers a taste of the city's vibrant culture and culinary diversity.
Entertainment
When you're living near 100 Thompson in Nashville, you're not just at the heart of a city; you're at the epicenter of entertainment and sports that reverberate with energy and passion. Nashville, often referred to as Music City, ensures that there's always a tune in the air, and around 100 Thompson, it's no different.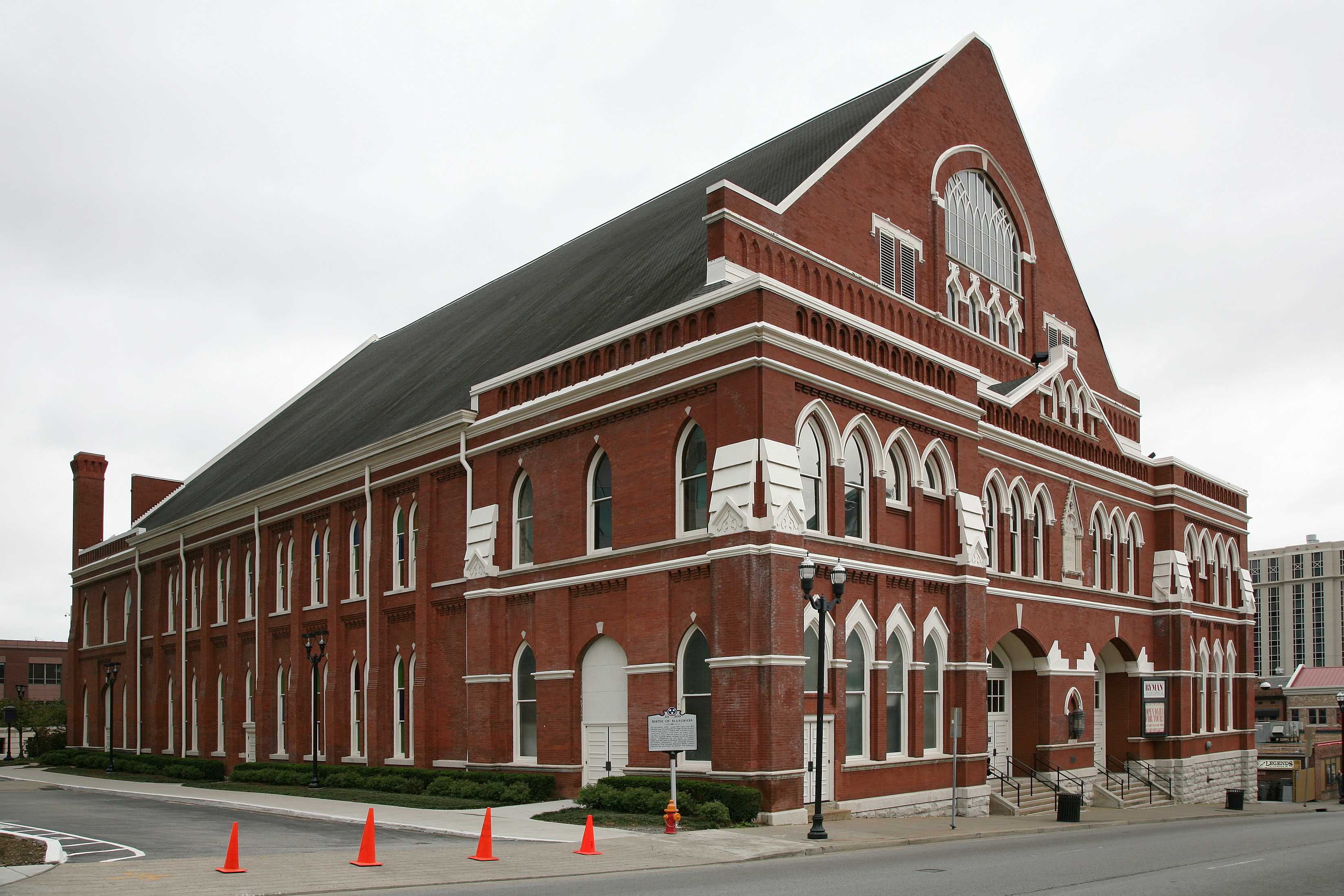 The music venues in the vicinity range from the iconic to the intimate. While renowned spots regularly feature big-name acts and international stars, there are also the hidden gems where emerging artists pour their heart out. On any given night, a stroll around might lead you to an impromptu jam session or an acoustic set that reminds you why Nashville holds such a special place in the world of music.
Beyond the music, the local theater scene is alive and well. Playhouses and performance centers around 100 Thompson often showcase both classic productions and innovative new works. It's a treat for theater enthusiasts, as the diversity in offerings means there's something for everyone, from musicals and dramas to avant-garde experimental shows.
For sports aficionados, the proximity to Nashville's key arenas is a dream come true. Whether you're cheering on the city's NHL team, the Nashville Predators, as they take to the ice or you're clad in the navy blue of the NFL's Tennessee Titans on game day, the adrenaline rush is just a stone's throw away. Not to mention the soccer matches, which have seen a surge in popularity, drawing locals and visitors alike into their magnetic fold of camaraderie and competition.
Then there are the festivals. Nashville loves a good celebration, and throughout the year, various events light up the vicinity around 100 Thompson. From film festivals that draw cinephiles from all over to food and wine events celebrating the city's culinary prowess, there's always something happening.
In essence, the area around 100 Thompson is a vibrant tapestry of entertainment and sports, ensuring that residents and visitors are always in the midst of action, culture, and excitement.
Health and Wellness
Living near 100 Thompson in Nashville doesn't just place residents at the heart of the city's cultural and entertainment hubs; it also positions them favorably amidst a myriad of health and wellness options that cater to both the body and the soul.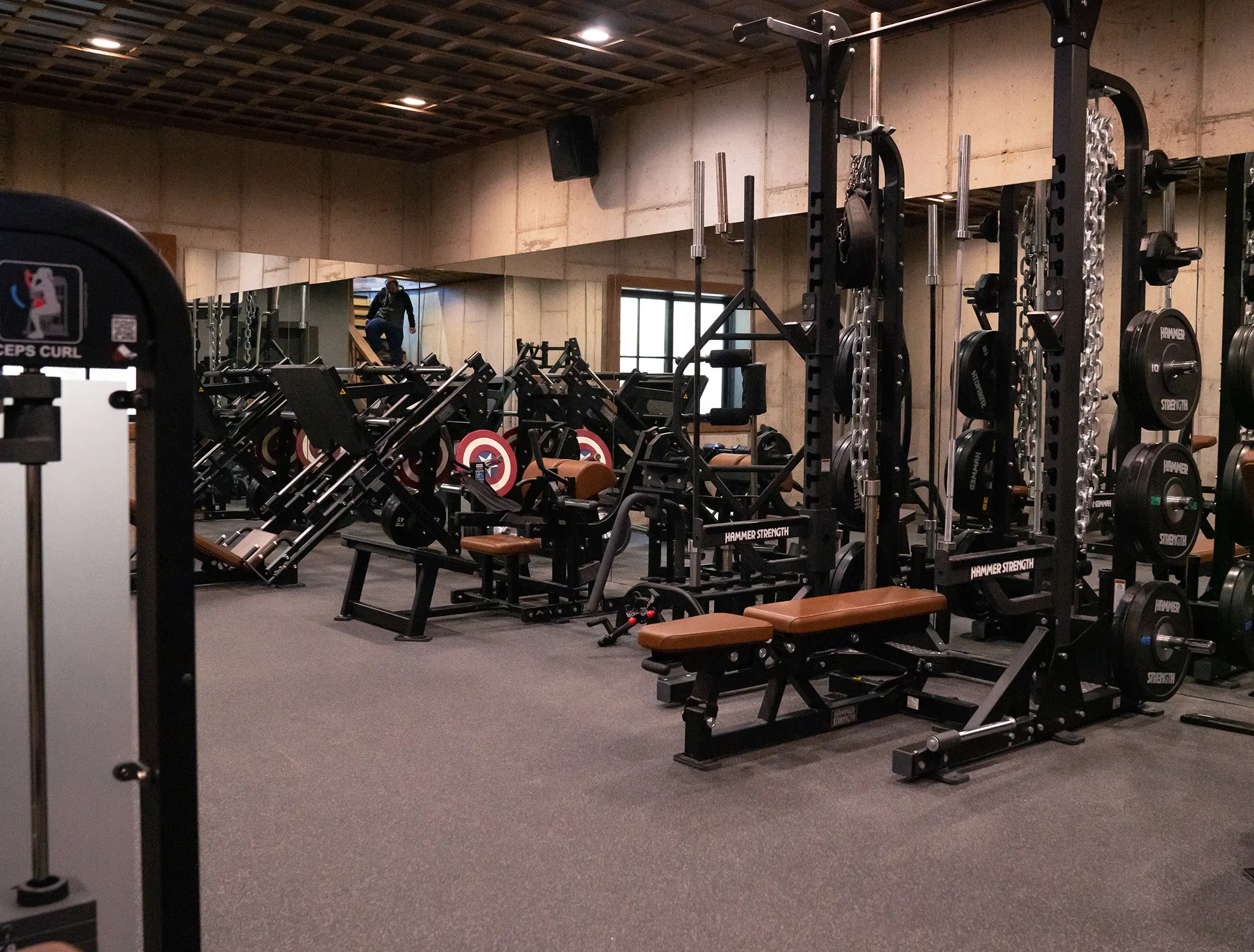 For those who love to start their day with an invigorating workout, there's a diverse mix of fitness studios in the vicinity. From dynamic yoga sessions that stretch both the mind and body to high-intensity boot camps that get the heart racing, there's something for every fitness level and preference. And for fans of dance, there are several studios offering everything from ballet to hip-hop, turning exercise into an art form.
Outdoor enthusiasts aren't left behind either. The nearby parks and green spaces beckon for morning jogs, evening strolls, or simply meditative moments amidst nature. These pockets of green are perfect for those who find their balance in the embrace of the outdoors, providing a refreshing counterpoint to the urban hustle.
Holistic health is also well-represented around 100 Thompson. Numerous wellness centers offer a range of services, from therapeutic massages and acupuncture to meditation and mindfulness sessions. For those seeking rejuvenation, the many spas in the area provide an oasis of calm, offering treatments that relax, revitalize, and renew.
Of course, good health isn't just about exercise and relaxation; it's also about nourishment. The local farmers' markets are a testament to Nashville's commitment to fresh, organic produce. Here, residents can find a bounty of fruits, vegetables, and artisanal products, ensuring that their meals are both delicious and nutritious. Additionally, there are several eateries and cafes that cater to health-conscious diners, serving dishes that are as tasty as they are wholesome.
For those times when professional medical attention is required, the area boasts top-notch medical facilities and clinics. The healthcare practitioners around 100 Thompson, from doctors and dentists to therapists and nutritionists, are there to ensure that residents are always at their physical and mental best.
In essence, the vicinity around 100 Thompson offers a comprehensive suite of options for those keen on maintaining a healthy and balanced lifestyle. It's a place where well-being is easily accessible, seamlessly integrating into daily life.
Outdoor Lifestyle
Nashville, while bustling with urban activity, has always held a special regard for its green spaces, and the area around 100 Thompson is no exception. For those who relish the great outdoors or simply seek a tranquil escape from city life, this neighborhood is a delightful surprise.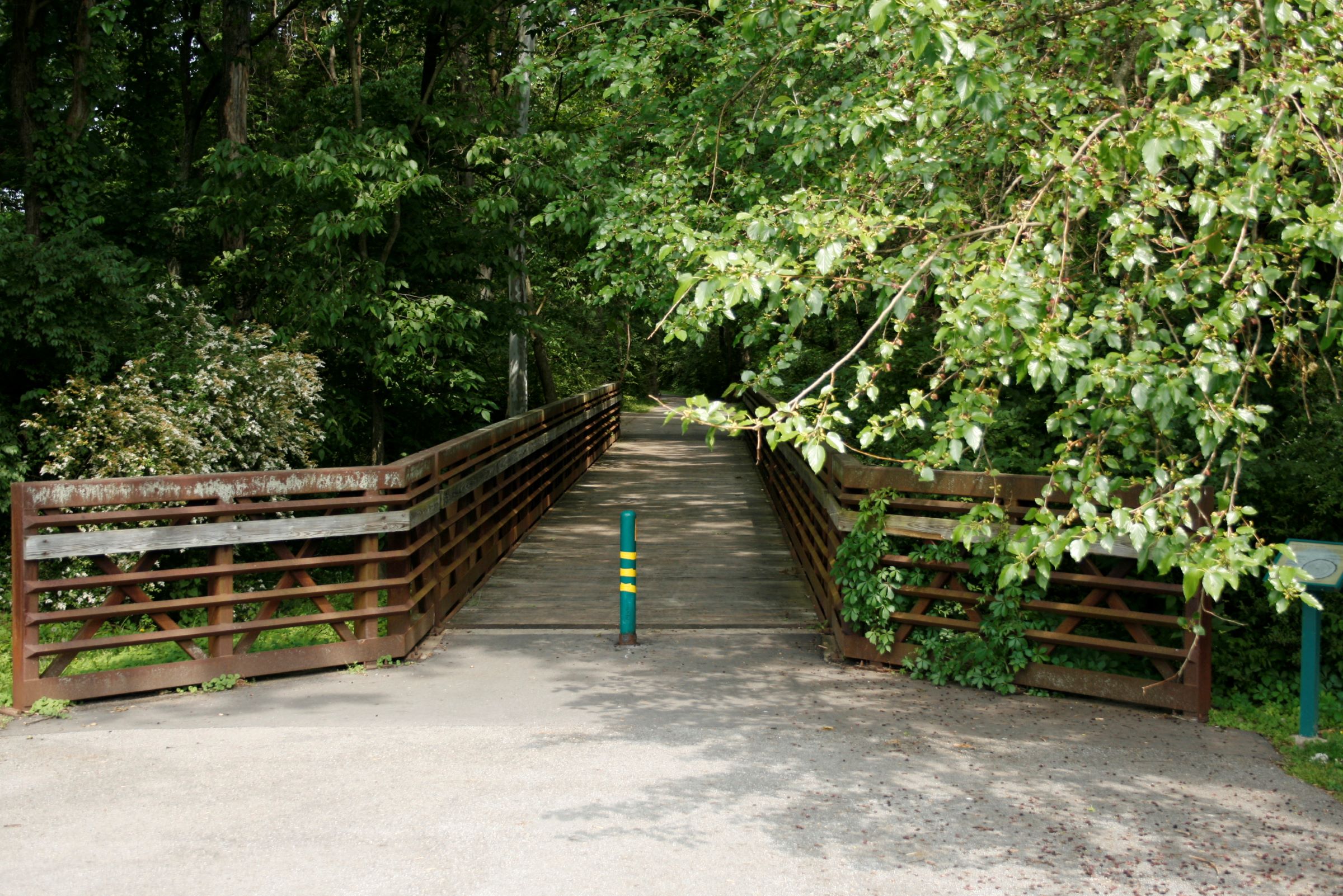 Centennial Park, one of the city's premier urban parks, offers a vast expanse of lush grasslands, serene water features, and winding pathways. It's a favored spot for both residents and tourists alike. You're just as likely to come across a group practicing Tai Chi in the morning sun as you are to find families picnicking under the shade of mature trees. The park's iconic replica of the Parthenon speaks to Nashville's appreciation for art and history, making it a place of both natural and cultural significance.
For those who enjoy a more active interaction with nature, the nearby greenways offer miles of paved trails for cycling, jogging, or simply taking a brisk walk. These pathways meander through scenic landscapes, over gentle hills, and along tranquil streams, providing a daily dose of nature's best right at the city's doorstep.
Shelby Bottoms Park and Greenway is another gem in the vicinity. A biodiverse haven, it's perfect for bird watchers, nature enthusiasts, or anyone who just wants a quiet moment amidst flora and fauna. The park's nature center often organizes guided walks, where you can learn about the local ecosystem and the myriad of species that call it home.
Water lovers are not left behind. The Cumberland River, which gracefully winds its way through Nashville, is easily accessible from the 100 Thompson area. Whether it's kayaking, fishing, or simply watching the boats drift by, the river offers a serene backdrop for a range of activities.
And let's not forget the community gardens scattered throughout the area. These spaces, tended to by local residents, are not only sources of fresh produce but also serve as social hubs where neighbors bond over shared love for gardening.
In all, the vicinity of 100 Thompson beautifully captures Nashville's dedication to preserving its natural beauty and providing ample spaces for outdoor recreation. It's an urban dweller's dream, marrying the conveniences of city living with the serenity of nature's touch.
Education
For families residing near 100 Thompson in Nashville, educational choices abound. Nashville, known for its rich cultural heritage and vibrant arts scene, extends its commitment to excellence into the realm of education. Residents have access to a blend of both public and private institutions, each striving to provide students with top-tier educational experiences.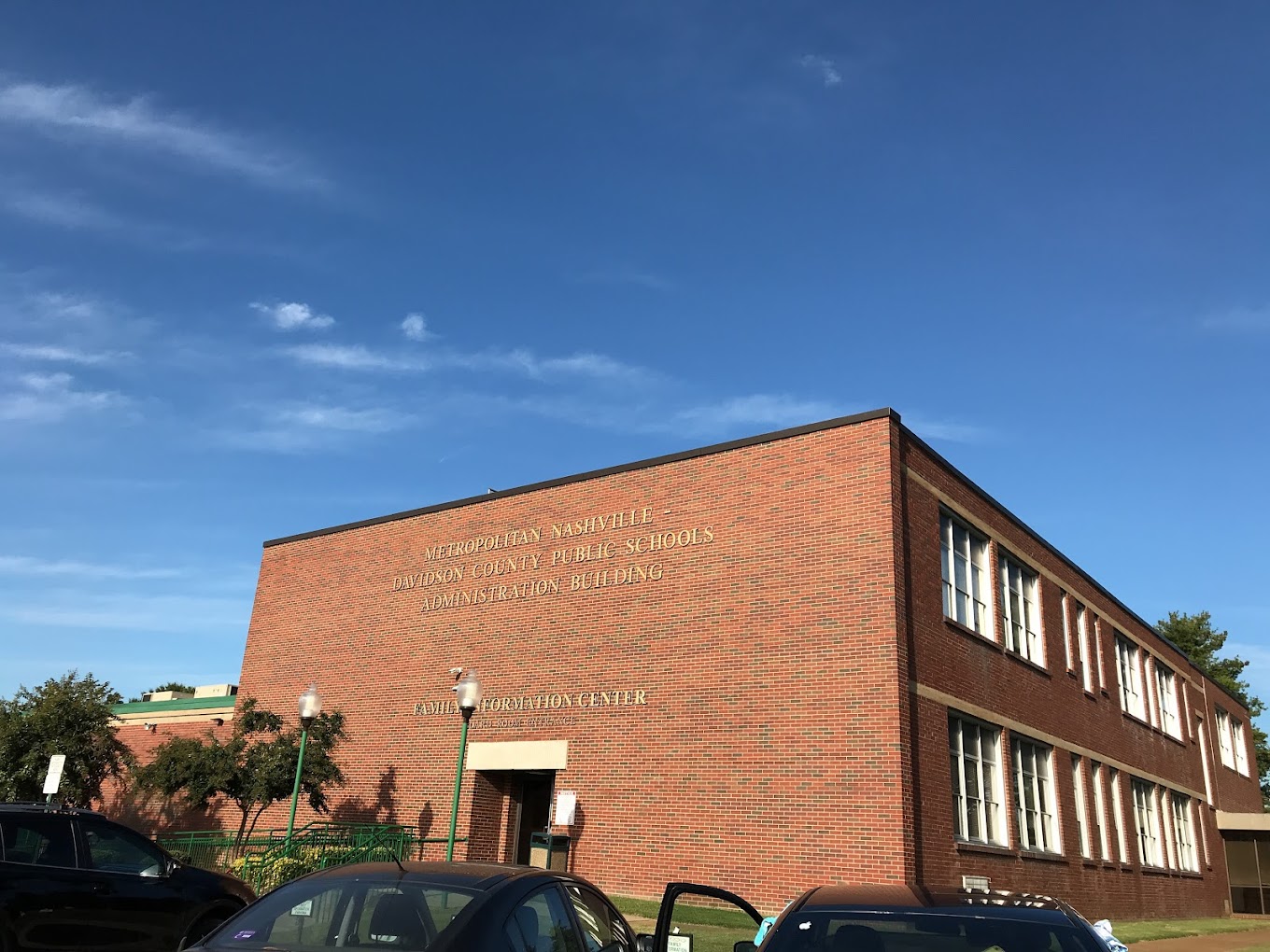 On the public education front, the Metropolitan Nashville Public Schools (MNPS) serves the area. The MNPS is dedicated to providing quality education to its students, emphasizing not just academics but also holistic development. They have schools that cater to various age groups, from elementary to high school, ensuring that students receive a comprehensive education. Many of these schools also infuse the city's rich musical and artistic heritage into their curriculum, providing students with a unique educational experience. Advanced placement programs, sports, and extracurricular activities further enhance the offerings of these schools, preparing students for future challenges.
On the other hand, the private education scene around 100 Thompson is equally robust. Families can opt for institutions that cater to specific educational philosophies or religious affiliations. Whether you're looking for a Montessori approach, a classical curriculum, or a faith-based education, there's likely a school in the vicinity that aligns with your preferences. These institutions often boast smaller class sizes, allowing for more individualized attention and fostering close-knit community ties. Beyond the standard curriculum, many private schools in the area offer a myriad of extracurricular activities, from arts and music programs to debate clubs and athletic teams.
Furthermore, for those considering post-secondary education options, Nashville is home to several prestigious colleges and universities. Institutions like Vanderbilt University and Belmont University, renowned for their academic programs and research contributions, are just a short drive away.
In essence, families near 100 Thompson are poised to make the most of the educational opportunities Nashville offers. Whether through public or private institutions, the emphasis is clear: fostering an environment where students can thrive, grow, and prepare for bright futures.
Shopping and Retail
Nestled near the heart of Nashville, the area around 100 Thompson is a veritable haven for shoppers and those seeking unique retail experiences. The blend of classic Southern charm with a modern, cosmopolitan flair is evident in the shopping destinations that dot this vibrant neighborhood.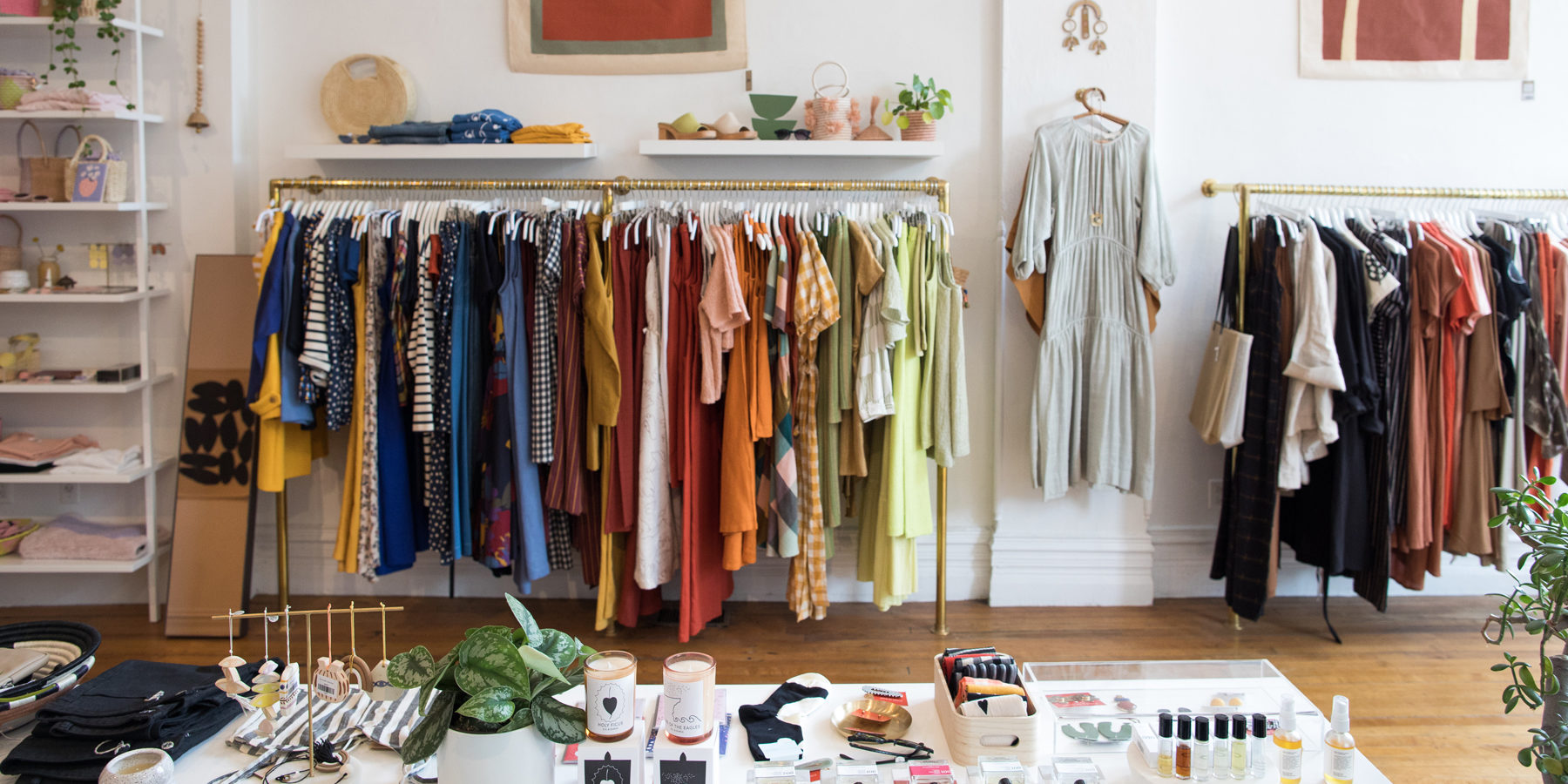 The boutiques around this locale provide a delightful mix of the familiar and the eclectic. From high-end fashion houses showcasing the latest runway trends to quaint shops offering handcrafted goods, there's a treasure trove awaiting the discerning shopper. It's not uncommon to find local artisans displaying their creations, be it intricately designed jewelry, hand-stitched leather goods, or unique home decor pieces that tell a story.
For those who enjoy the thrill of hunting for vintage finds, several antique stores and thrift shops beckon. Each visit promises a journey back in time, with items that resonate with history and charm. Whether you're on the lookout for a mid-century furniture piece, a vintage vinyl record, or a timeless fashion accessory, these stores offer a delightful dive into the past.
Of course, no shopping experience would be complete without a foray into Nashville's rich musical heritage. The area boasts a number of iconic music stores where one can find everything from vintage guitars to the latest album releases. For the vinyl enthusiasts, crate digging in local record shops is a cherished pastime, with the possibility of stumbling upon rare and classic albums.
And after a fulfilling shopping spree, there's always a trendy cafe or a gourmet eatery nearby to rest one's feet and indulge in some culinary delights. Or, for those in need of a quick pick-me-up, artisanal chocolatiers and bakeries offer delectable treats to satiate the sweet tooth.
In essence, shopping near 100 Thompson is not just a transactional experience; it's a journey. A journey that intertwines Nashville's rich history, its thriving contemporary scene, and the promise of delightful surprises around every corner. Whether one is a seasoned shopper or a casual browser, the retail offerings in this area ensure an experience that's both enriching and memorable.
Business and Economy
Around 100 Thompson in Nashville, the economic landscape is as diverse as the city's rich tapestry of culture and music. Given Nashville's moniker as "Music City," it's no surprise that the music industry is a pivotal cornerstone in this region. Recording studios, record labels, and talent agencies are interspersed throughout the area. These businesses don't just churn out chart-topping hits; they also offer a plethora of jobs, from sound engineers and producers to marketers and event coordinators.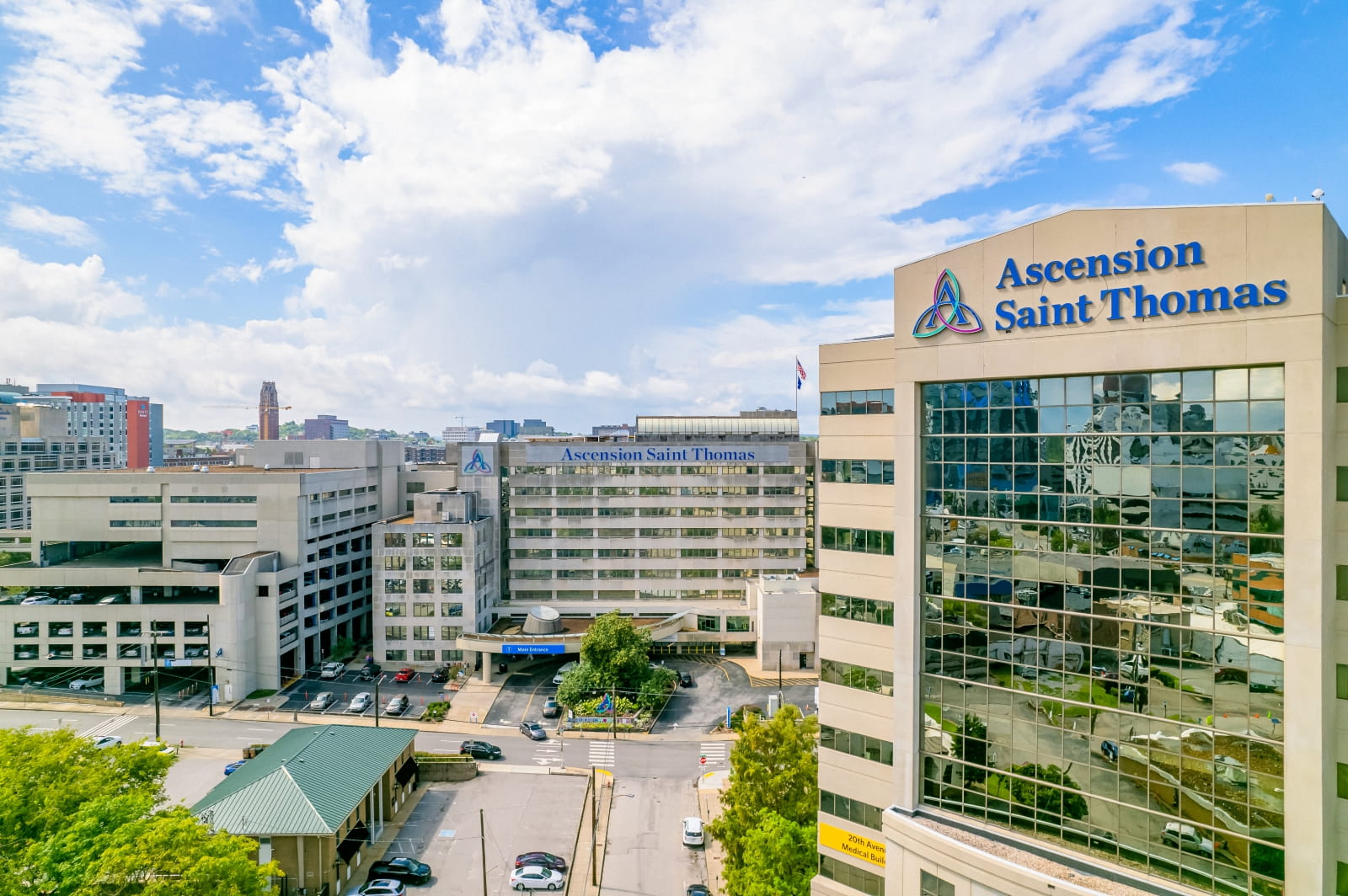 Beyond the music scene, healthcare is another significant player in Nashville's economy. The city has gained recognition as a healthcare hub, not just in terms of patient care, but also as a center for healthcare innovation, research, and administration. Prominent hospitals, research institutions, and healthcare startups are scattered throughout the vicinity, contributing significantly to local employment and global advancements in medical science.
The tourism and hospitality industry, too, plays a pivotal role. Given the city's rich history, music scene, and Southern charm, it draws visitors from around the globe. Hotels, eateries, tour operators, and event management companies thrive in this environment, working tirelessly to offer memorable experiences for tourists and business travelers alike.
Additionally, with Nashville's growth as a cosmopolitan hub, there's been a surge in tech startups and creative agencies setting up shop near 100 Thompson. From innovative app developers to dynamic advertising firms, these businesses are increasingly calling Nashville home, attracted by its unique blend of culture, community, and commercial opportunities.
Last but not least, the area benefits from a thriving education sector. Renowned institutions, both at the K-12 level and higher education, not only educate the next generation but also provide employment for thousands. Faculty, administrative staff, and ancillary services all contribute to the bustling economy of this part of Nashville.
All in all, the vicinity of 100 Thompson is emblematic of Nashville's economic diversity. It's a place where traditional industries harmoniously coexist with emerging sectors, creating a dynamic and resilient economic ecosystem that bolsters the city's growth and prosperity.
Hotels and Lodging
Staying near 100 Thompson in Nashville presents a delightful array of accommodation choices, perfectly echoing the city's fusion of historic charm and modern sophistication. Whether you're a traveler seeking luxurious pampering or someone on the lookout for a cozy, home-away-from-home experience, this area won't disappoint.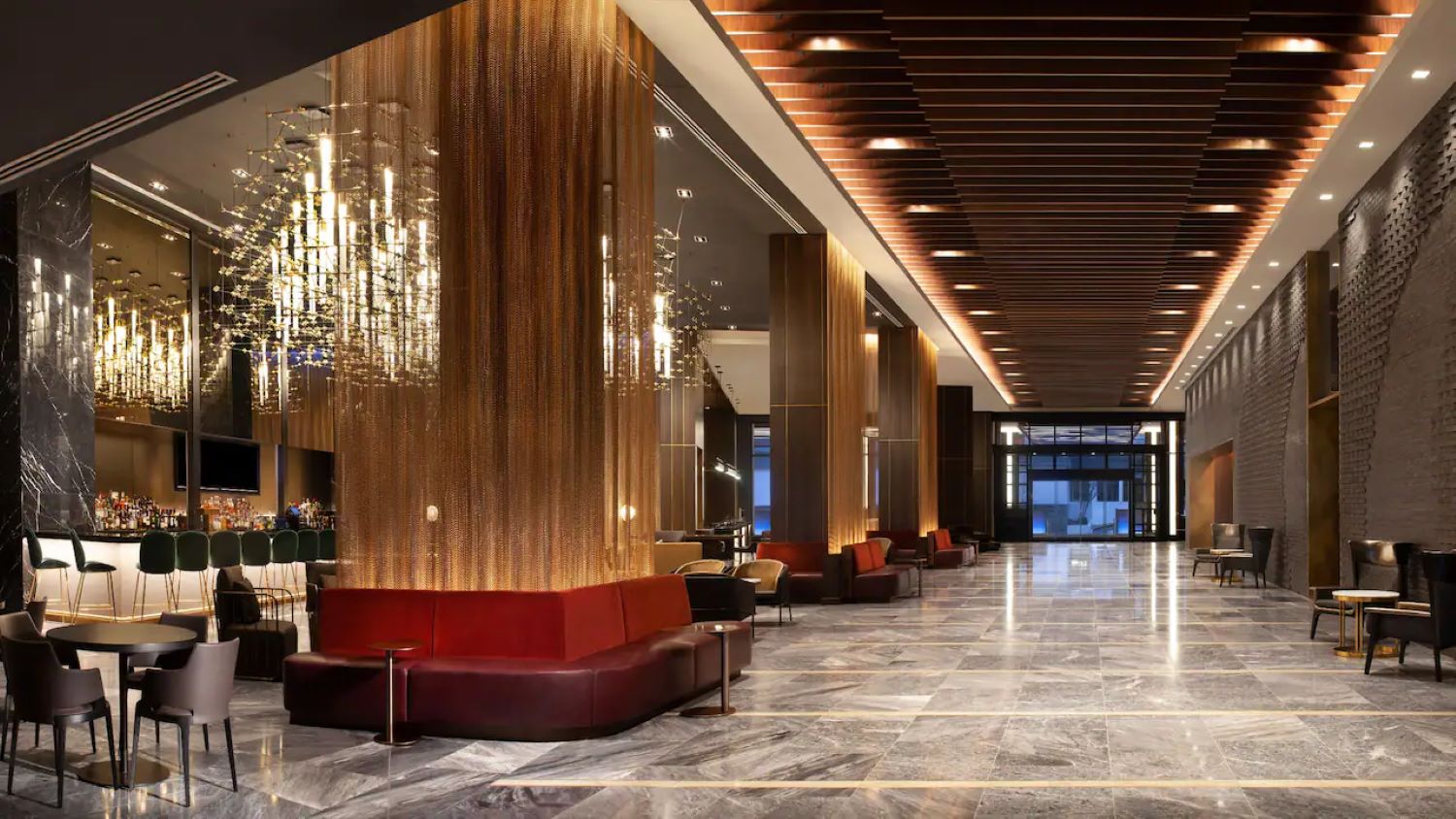 Among the skyline, one can spot elegant hotels that promise opulent stays. These establishments often come with a host of amenities — from rooftop bars offering panoramic views of the city's skyline to state-of-the-art fitness centers and spas, ensuring guests can unwind after a day of exploring or business meetings. Many of these hotels also pay homage to Nashville's musical heritage, with live performances, music-themed decor, and even curated playlists for their guests.
However, if a more intimate experience is what you're after, the bed and breakfasts in this vicinity are sure to charm. Housed in beautifully restored historic homes, these B&Bs offer a unique glimpse into Nashville's past. Imagine waking up in a room adorned with vintage furnishings, sipping on your morning coffee in a sunlit parlor, and enjoying homemade breakfasts that remind you of Southern hospitality at its finest. The hosts at these establishments often have a wealth of local knowledge and are more than happy to share recommendations, making the stay even more memorable.
For those who crave a more modern touch or are traveling with family, there are also numerous boutique hotels and serviced apartments. These spaces blend modern aesthetics with functional design, offering comforts like kitchenettes, spacious living areas, and contemporary amenities. They're perfect for longer stays or for those who want a blend of hotel luxury with the comforts of home.
Lastly, for the budget-conscious traveler, there are several inns and motels that offer clean, comfortable rooms without the hefty price tag. They're ideal for those who intend to spend more time exploring the city and need a convenient place to rest their heads at night.
In essence, the area around 100 Thompson is a microcosm of Nashville's hospitality spirit. It's an area where every traveler, regardless of their preferences or budget, can find the perfect place to stay, and where the city's famed Southern hospitality shines brightly.
Travel and Transportation
When it comes to connectivity, the area around 100 Thompson in Nashville is ideally situated. Nashville International Airport, the city's primary aviation gateway, isn't far off. Whether you're a jet-setting professional, a frequent traveler, or have friends flying in from other parts of the world, the convenience of having an international airport just a short drive away is truly unparalleled. The airport, apart from its regular domestic and international flights, boasts an array of amenities like shopping spots, dining options, and lounges, making the journey to and from the city seamless and enjoyable.

For those who prefer ground transportation, the neighborhood's public transport system is both efficient and user-friendly. Nashville's Metropolitan Transit Authority (MTA) operates several bus routes that pass through or are easily accessible from the vicinity of 100 Thompson. These buses connect residents and visitors to various parts of the city, from the bustling downtown areas to the quieter suburbs. The bus system is an affordable and eco-friendly way to navigate the city, especially during peak hours when the roads can get a tad busy.
For those interested in a blend of fitness and transportation, the city's bike-share program might be of interest. Strategically placed stations allow you to rent a bicycle for a leisurely ride or a quick trip to a nearby destination. The program is not only a nod to Nashville's commitment to sustainability but also a testament to the city's desire to promote a healthy lifestyle among its residents.
And, of course, for those who prefer the convenience of on-demand transport, ride-sharing services like Uber and Lyft operate extensively in the area, ensuring that a ride is just a tap away, anytime and anywhere.
All in all, the area around 100 Thompson ensures that whether you're touching the skies or treading the ground, connectivity and convenience are always at your fingertips. It's this ease of movement, coupled with Nashville's signature charm, that makes living or visiting here such a delightful experience.