Murfreesboro, TN Homes for Sale
Murfreesboro, TN Property Listings
October 2, 2023
Welcome to the process of relocating to one of the fastest-growing cities in Tennessee - Murfreesboro. Nestled in the heart of the Volunteer State, this lively community boasts an intriguing blend of small-town charm and modern amenities that makes it a thriving hub for both families and individuals alike. Whether you're attracted by its rich history, strong educational institutions, blossoming job market, or the allure of Southern hospitality, moving to Murfreesboro promises an exciting and rewarding experience.
Yet, like any other relocation process, moving to a new city and finding a home can be a bit daunting. But worry not, we're here to guide you on this journey. From the diversity of neighborhoods, to understanding the local real estate market, and other essentials like the cost of living, school districts, commute times, and recreational options, we've got you covered. Our goal is to help make your transition to Murfreesboro as smooth and stress-free as possible, empowering you to make informed decisions along the way.
Whether you're looking for an idyllic suburban house in the outskirts, a vibrant downtown condo, or a historic home in the city center, Murfreesboro has a wide array of options to cater to diverse housing preferences. Let's start this exciting journey together, step by step, as you make Murfreesboro your new home. Welcome to your new adventure, welcome to Murfreesboro, TN.
Housing Market
Murfreesboro, Tennessee, is known for its affordable housing market, making it an attractive option for many potential homeowners. As of my knowledge cutoff in September 2021, the median home value in Murfreesboro was considerably lower than the national average, allowing first-time homebuyers, retirees, or families looking for a larger home to find something suitable for their budgets. The city also offers a variety of housing styles, including traditional single-family homes, townhouses, and condos, fitting the needs of a diverse population.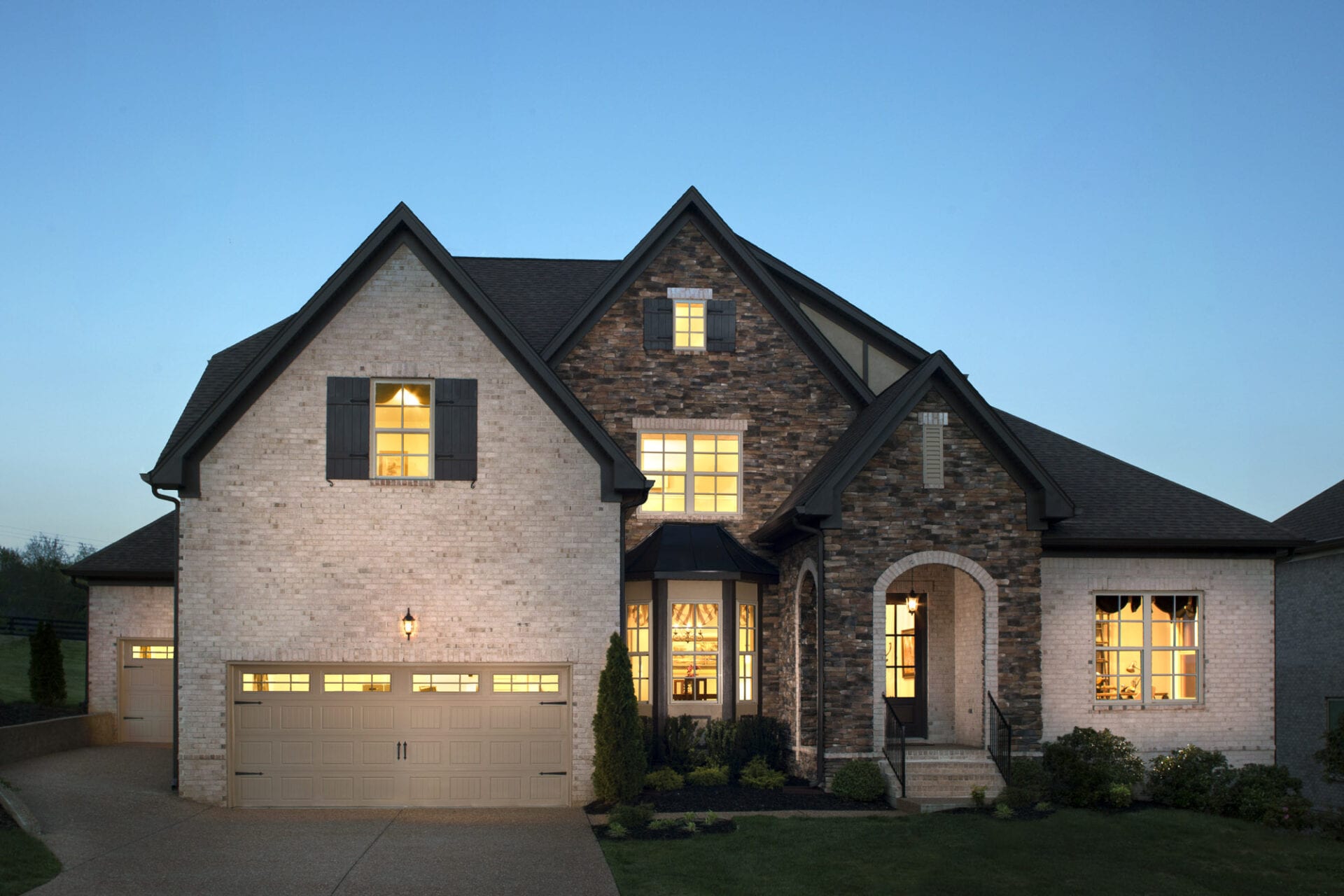 The city has been experiencing a period of steady growth due to its thriving economy, good quality of life, and close proximity to Nashville. This growth has led to an increased demand for housing, creating a competitive market. Potential homeowners may find themselves in bidding wars or having to make quick decisions on home purchases due to this demand. While this might seem daunting, it's important to remember that this also points to a robust housing market, which could be beneficial for home value appreciation over time.
The different neighborhoods in Murfreesboro also offer distinct characteristics, catering to a range of lifestyle preferences. The city center and downtown areas, for example, tend to have more historic homes and are in proximity to restaurants, shops, and the city's bustling nightlife. For those seeking a quieter, more suburban atmosphere, areas like Blackman or Last Casas might be more suitable. Here, you'll find newer homes and subdivisions, and larger yards – ideal for families with children.
The city of Murfreesboro takes pride in its strong community spirit. This spirit extends to the housing market with numerous planned communities featuring shared amenities such as community centers, pools, and playgrounds. These communities often organize regular social events, providing a great way to socialize and get to know your neighbors.
Murfreesboro is also known for its strong commitment to quality education, and this includes several highly-rated school districts. For families, the proximity to good schools is often a significant factor when purchasing a home. Neighborhoods such as Siegel and Overall Creek are renowned for their schools, and homes in these areas might command a premium price because of this.
In summary, while navigating the Murfreesboro housing market might seem challenging due to its competitiveness, it's a city that offers diverse housing options, strong community bonds, excellent schools, and a vibrant economy. All these factors make it a compelling place for potential homeowners.
Nearby Cities
Surrounding Murfreesboro, there are several cities each boasting its unique housing market and lifestyle attributes that might appeal to those considering the wider Middle Tennessee region for relocation.
Firstly, let's take a look at Smyrna, located just north of Murfreesboro. With its mix of new development and established neighborhoods, Smyrna offers a range of housing styles at competitive prices, making it a popular choice for those looking for affordable options. Its quiet residential areas, good schools, and amenities such as shopping centers, parks, and recreational facilities make it a solid choice for families. Smyrna is also home to a Nissan manufacturing plant, providing a significant employment opportunity in the area.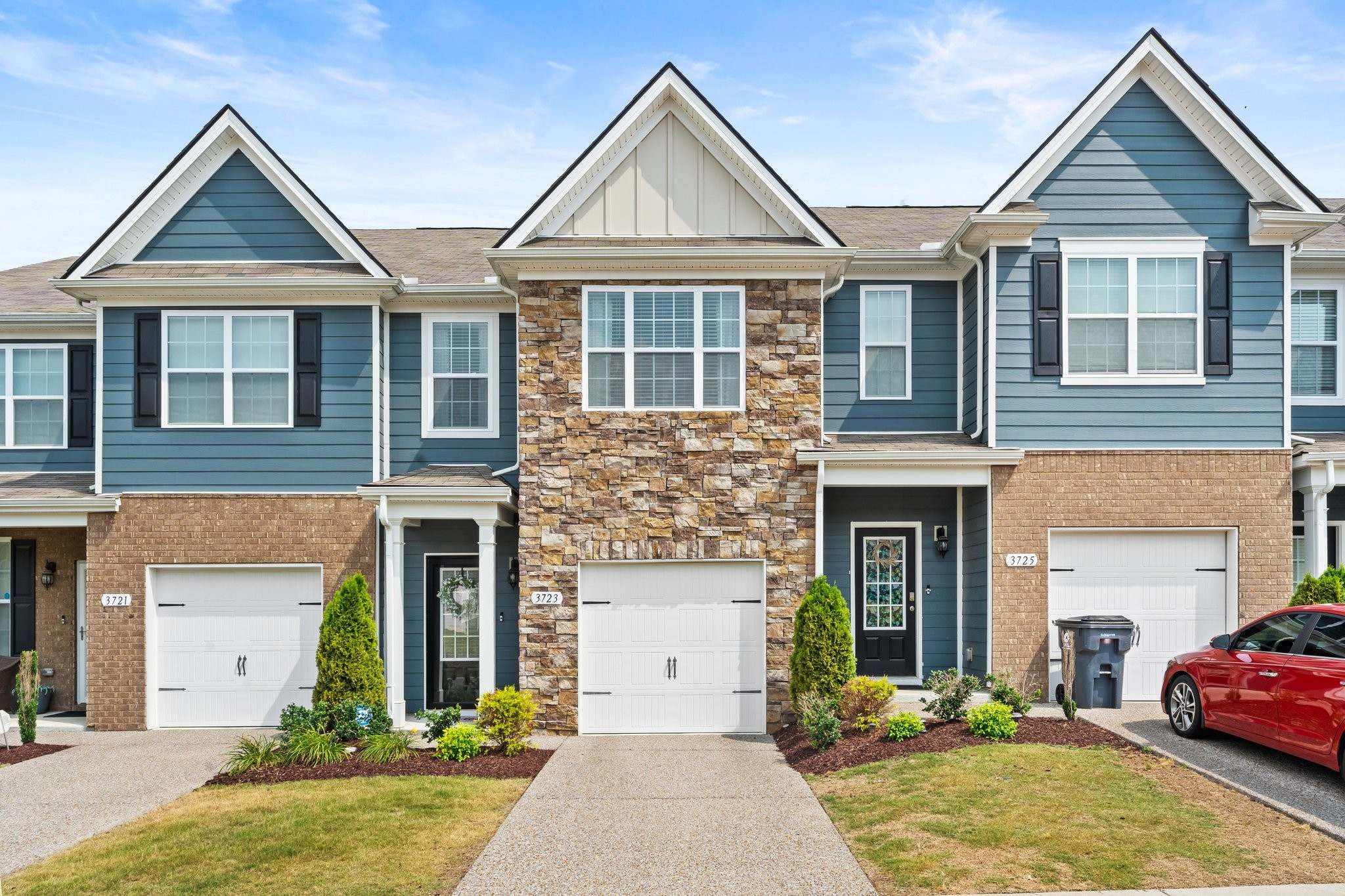 Just to the west of Murfreesboro lies the city of Franklin, a blend of historic charm and modern growth. Known for its beautifully preserved downtown area and high-performing schools, Franklin's housing market tends to be on the higher end of the spectrum in the region. It offers an array of upscale, master-planned communities, and luxury estates, attracting those looking for an elevated suburban lifestyle. Despite its growth, Franklin has maintained a strong sense of community, regularly hosting events and festivals that bring residents together.
Then there's La Vergne, located to the northeast of Murfreesboro, a city known for its affordability and diversity in housing. Ranging from starter homes to more luxurious residences, there is a wide range of choices for homebuyers. La Vergne is also noted for its natural beauty, including the Percy Priest Lake, making it an appealing location for those who love outdoor activities.
Located to the south of Murfreesboro, the city of Shelbyville, known as the Walking Horse Capital of the World, offers a laid-back rural lifestyle. Its housing market provides great value, featuring many large lots and country-style homes. Its unique equine culture and slower pace of life make it a haven for those desiring a quieter, country lifestyle.
Lastly, let's not forget Nashville, the state capital, a bustling metropolis that is just a short drive northwest from Murfreesboro. Known as Music City, USA, Nashville has a thriving housing market that accommodates a variety of lifestyle choices. From hip urban lofts and condos in the city center to spacious family homes in its leafy suburbs, the housing market is as diverse as its residents. While more expensive compared to its neighbors, Nashville's vibrant culture, world-class dining and entertainment scene, and strong job market make it an attractive option for many homebuyers.
Each of these cities adjacent to Murfreesboro offers its unique take on Tennessee living, providing a variety of options for those looking to move to the region. Regardless of where you choose to call home, you'll find a strong sense of community, southern charm, and a lifestyle that caters to a variety of preferences.
Top Neighborhoods
When moving to Murfreesboro, TN, it's important to know about some of the top residential neighborhoods in the area that might cater to your lifestyle and needs.
One of the most sought-after neighborhoods in Murfreesboro is North Murfreesboro, an area popular for its mix of both historical homes and new constructions. Its quiet, tree-lined streets and close proximity to the city center and MTSU (Middle Tennessee State University) make it a favorable choice for families, professionals, and students alike. With top-rated schools like Siegel High School, the neighborhood is also a hit with families with school-aged children.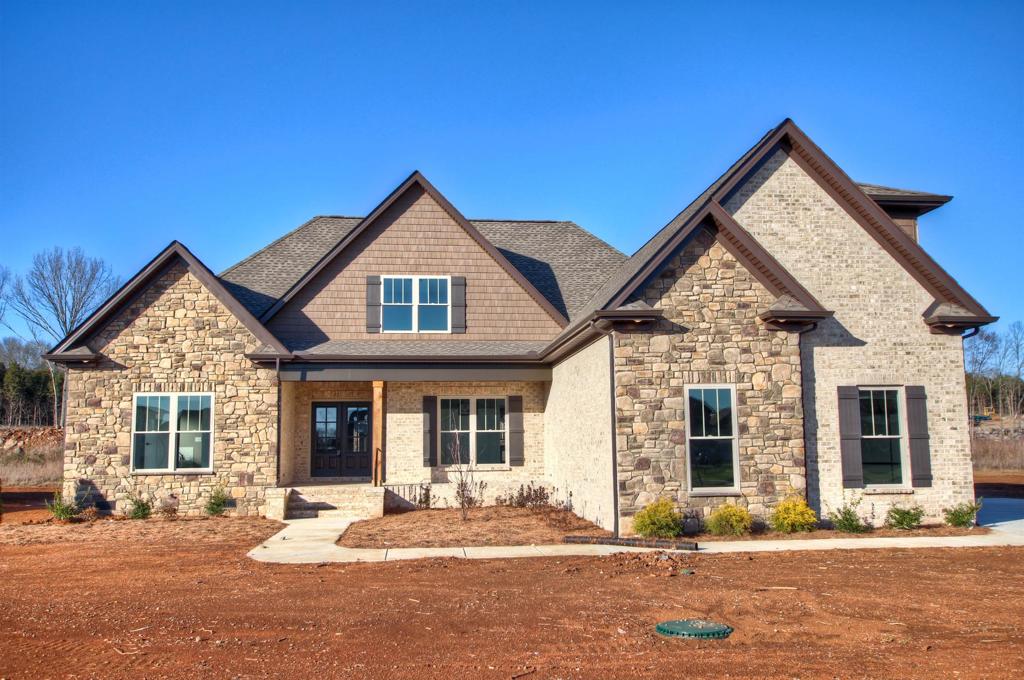 The Blackman community, located on the western side of Murfreesboro, is one of the fastest-growing areas in the city. With a number of new housing developments, it offers a wide range of options from single-family homes to townhouses. Its convenient location, close to shopping centers and the Interstate 840 and I-24, makes it a popular choice for those commuting to Nashville or other nearby cities. It's also home to highly rated schools like Blackman High School and Blackman Elementary School.
The downtown area is ideal for those who enjoy a more urban vibe. Homes here are often historic and full of character, with many dating back to the 19th and early 20th centuries. The area offers a walkable lifestyle with restaurants, boutiques, art galleries, and entertainment venues all within a short distance. With events like the Saturday Market and JazzFest, downtown Murfreesboro also boasts a vibrant cultural scene.
For those seeking a luxurious lifestyle, the Marymont Springs neighborhood offers upscale homes with amenities like a community clubhouse, swimming pool, and beautiful green spaces. Located on the northwest side of the city, this gated community is a favorite among those seeking high-end homes in a peaceful, well-maintained environment.
Another noteworthy neighborhood is Indian Hills, located in the southeastern part of Murfreesboro. The area is known for its golf course community, offering an array of homes that appeal to golf lovers. With a strong sense of community and great recreational options, Indian Hills provides an active and engaging lifestyle.
Each of these neighborhoods in Murfreesboro offers a unique living experience, and the diverse range of options ensures that there's something to suit everyone's needs. Whether you're looking for an urban lifestyle, suburban comfort, or an upscale, luxurious environment, you're bound to find a perfect fit in Murfreesboro.
Top Condos & Townhomes
Murfreesboro, TN, offers a variety of condo and townhome communities, each with its own unique features and amenities. These communities cater to a diverse range of lifestyles and preferences, providing a combination of comfort, convenience, and community living.
The Three Rivers community is a popular choice for those seeking a condominium lifestyle. This community offers stylish condos with a variety of floor plans, modern finishes, and amenities such as a community swimming pool, fitness center, and club house. It's conveniently located near shopping centers, restaurants, and is just a short drive away from downtown Murfreesboro, making it an ideal choice for those who value convenience and easy access to city amenities.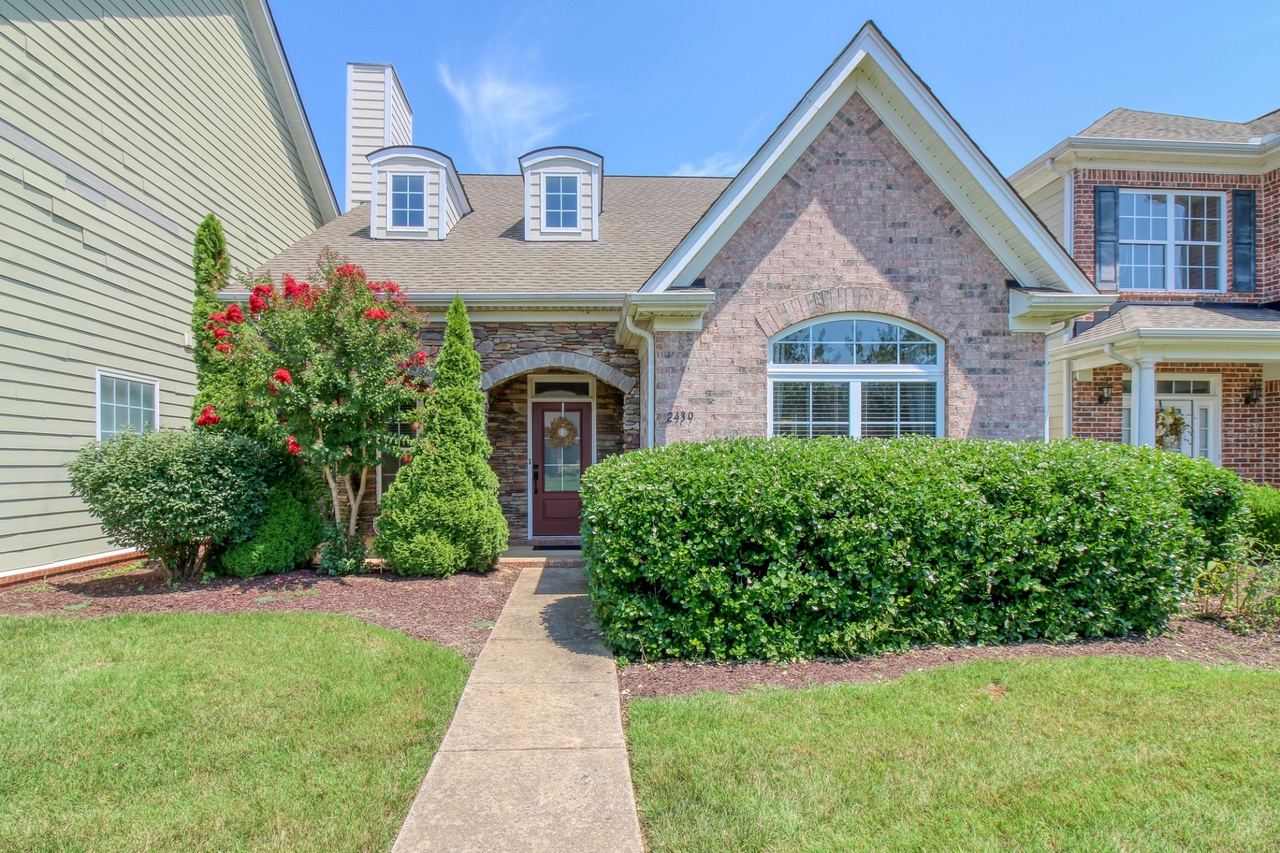 The Gateway Village is another noteworthy community, known for its live-work-play concept. Located near the Medical Center Parkway, this community offers condos and townhomes built above or adjacent to ground floor commercial spaces. The residences feature modern designs, with amenities like hardwood floors, granite countertops, and stainless steel appliances. The community's unique design encourages a walkable lifestyle with restaurants, healthcare facilities, and retail stores all within easy reach.
Another top-rated townhome community is the Stratford Hall, which offers luxury living in a gated setting. This neo-traditional community features townhomes with high-end finishes, private courtyards, and detached garages. The community is beautifully landscaped and includes amenities such as a pool, community pavilion, and walking trails.
The Retreat at Charleston is an option worth considering for those seeking a quieter, suburban experience. This townhome community, located in the southern part of Murfreesboro, offers spacious homes with a variety of floor plans. The community includes green spaces and a playground, and is a short drive away from schools, shopping, and dining options.
Lastly, for those seeking an active adult lifestyle, consider the Cottages of Providence community. This 55+ community offers charming, low-maintenance townhomes and a rich assortment of amenities such as a fitness center, swimming pool, and a clubhouse where regular social events are held.
Each of these condo and townhome communities in Murfreesboro offers a unique living experience. Depending on your lifestyle, budget, and preferences, you're sure to find a community that fits your needs and allows you to enjoy all that Murfreesboro has to offer.
Cost of Living
When considering a move to a new city, understanding the cost of living is an essential aspect. Based on data available up until September 2021, the cost of living in Murfreesboro, TN, generally runs below the national average, making it an attractive option for individuals and families seeking affordability without sacrificing quality of life.
Housing is a significant factor in the cost of living, and in Murfreesboro, housing costs have traditionally been considerably lower than the national average. This means that for the same amount you'd spend on housing in many other U.S. cities, you can often afford a larger or more luxurious home in Murfreesboro. Whether you're renting or buying, you can generally expect your dollar to go further here than in many other metro areas.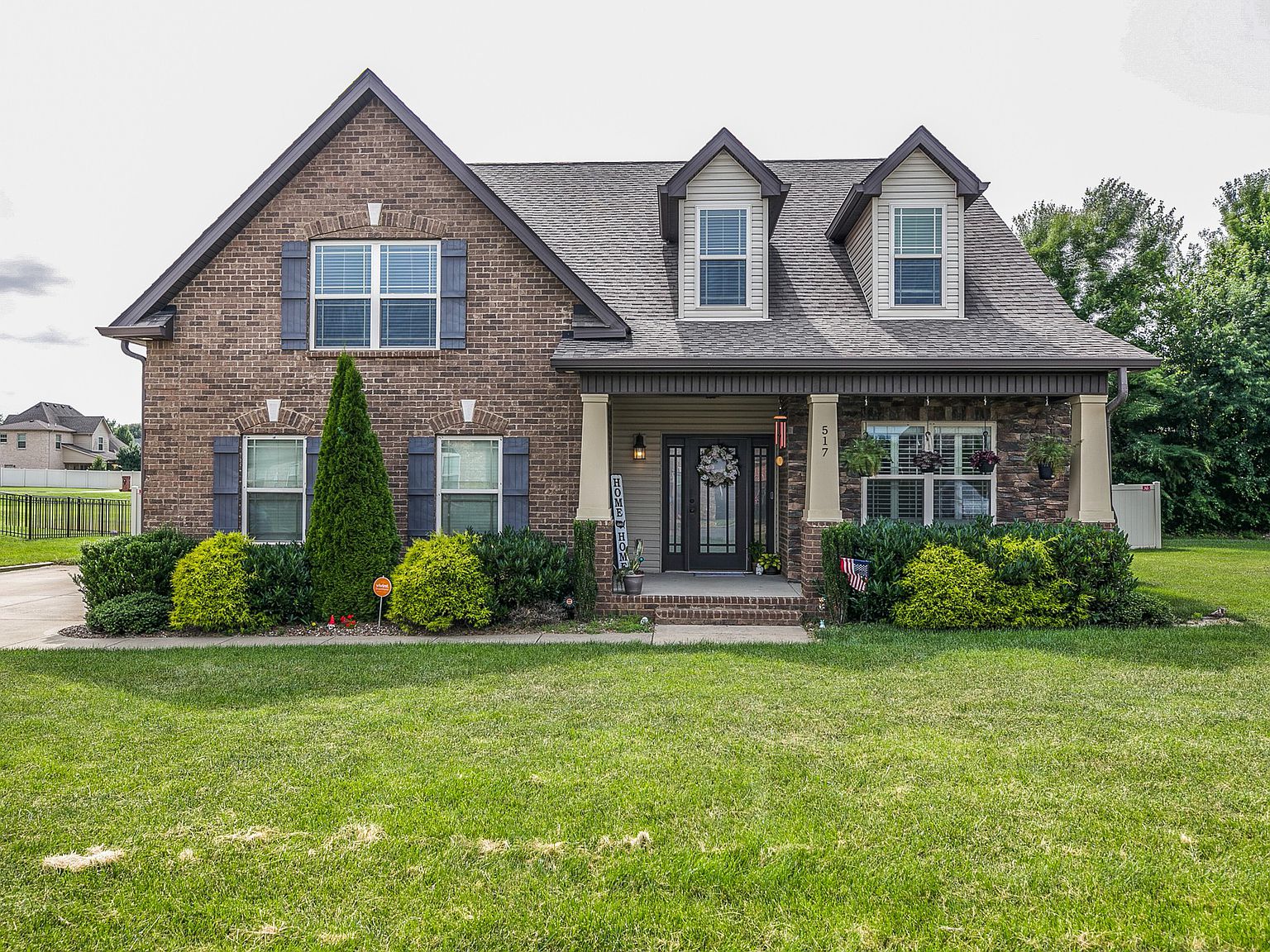 In terms of general living expenses such as groceries, healthcare, and utilities, Murfreesboro also tends to be more affordable compared to other parts of the U.S. Groceries and healthcare generally cost less than the national average, and while utility costs can vary depending on the time of year and usage, they also tend to be lower on average than in many other U.S. cities.
When comparing Murfreesboro to other major cities in the U.S., the cost of living is generally much lower. For instance, cities like New York, Los Angeles, and Chicago have a significantly higher cost of living. However, when compared to other cities within the Southern region, Murfreesboro's cost of living is somewhat comparable, with slight variations.
Transportation is another aspect where residents may find savings. With a more compact city layout and less traffic than many large metropolitan areas, commuting costs - whether in terms of fuel or time - can be lower. Moreover, Murfreesboro's strategic location, less than an hour's drive from Nashville, allows residents to easily access the amenities and job opportunities of a larger city without the higher living costs associated with it.
Taxes in Tennessee are also favorable when compared to many other states. Tennessee has no state income tax, which can lead to significant savings for residents, further reducing the overall cost of living.
In essence, the cost of living in Murfreesboro offers a balance of affordability and quality of life that is hard to beat, particularly when compared to many other metro cities in the USA.
Restaurants and Dining
The dining scene in Murfreesboro, TN, is delightfully varied, featuring a mix of local gems, fine dining establishments, and casual comfort food spots. Whether you're a foodie seeking unique culinary experiences or simply enjoy a good meal in a cozy atmosphere, you're sure to find a place that hits the spot in Murfreesboro.
If you're in the mood for Southern classics, look no further than Jeff's Family Friendly Restaurant. It's a favorite among locals for their traditional comfort food. From hearty breakfast platters to the fried chicken, everything on the menu brings a touch of home-cooked goodness.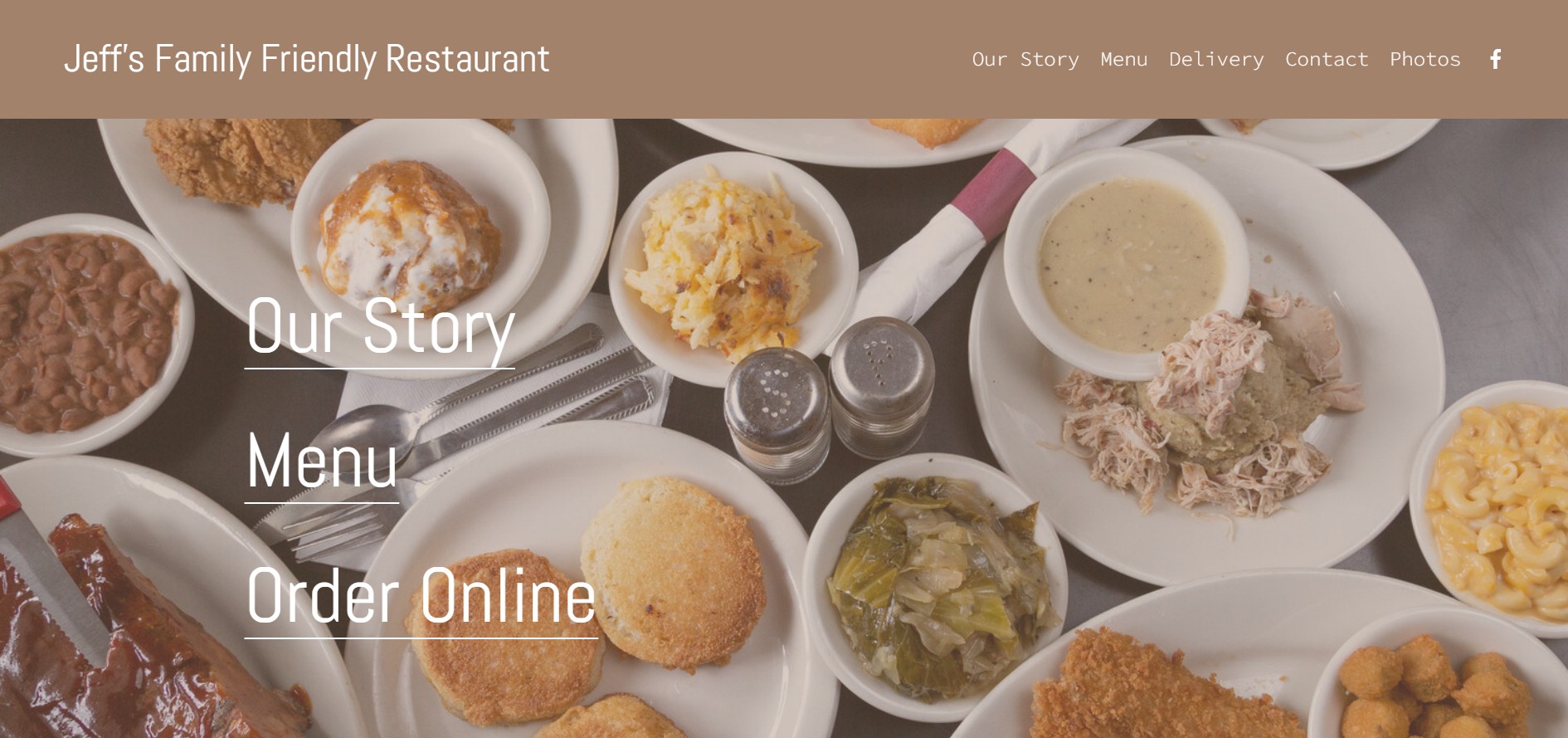 For an upscale dining experience, Five Senses Restaurant and Bar stands out with its farm-to-table approach and a menu that changes with the seasons. Their dishes showcase the best of local produce with a contemporary twist. They also have a well-curated wine list that pairs beautifully with their offerings.
Craving Mexican cuisine? Check out Camino Real. Famous for their authentic Mexican dishes, it's the perfect spot for a family meal or gathering with friends. Their fajitas and margaritas are particularly popular among the patrons.
In the mood for some exotic flavors? Lemongrass Sushi and Thai is a must-visit. Their sushi is artfully prepared and their Thai dishes are packed with flavor. With a cozy atmosphere and friendly staff, it's a great spot for a casual dinner or a date night.
If pizza is what you're after, Slim & Husky's Pizza Beeria won't disappoint. This pizza joint serves artisan pies with unique topping combinations and also has an impressive selection of craft beers. The relaxed and hip ambiance adds to the overall enjoyable dining experience.
Finally, if you have a sweet tooth, you can't miss out on visiting Julia's Homestyle Bakery. Their cakes, pastries, and cookies are baked from scratch daily and are a true treat to the senses. The aroma alone will draw you in!
In short, Murfreesboro's restaurant scene is a testament to its cultural diversity and the city's love for good food. No matter what your culinary preference, you're bound to find something delectable in this city.
Shopping and Entertainment
Murfreesboro, TN, boasts a vibrant array of entertainment and shopping options that cater to a wide range of tastes and preferences. Whether you're an outdoor enthusiast, a history buff, a music lover, or a shopaholic, there's plenty to explore and enjoy in this city.
In terms of shopping, The Avenue Murfreesboro is a premier retail destination. It's an open-air shopping complex with a mix of national retailers and unique local boutiques. From fashion to home goods, electronics, and more, you can find almost anything here. Plus, there are several restaurants where you can relax and refuel after a day of shopping. If you're interested in antiques and vintage finds, make sure to visit the Downtown Antique Mall, a treasure trove of unique items and memorabilia.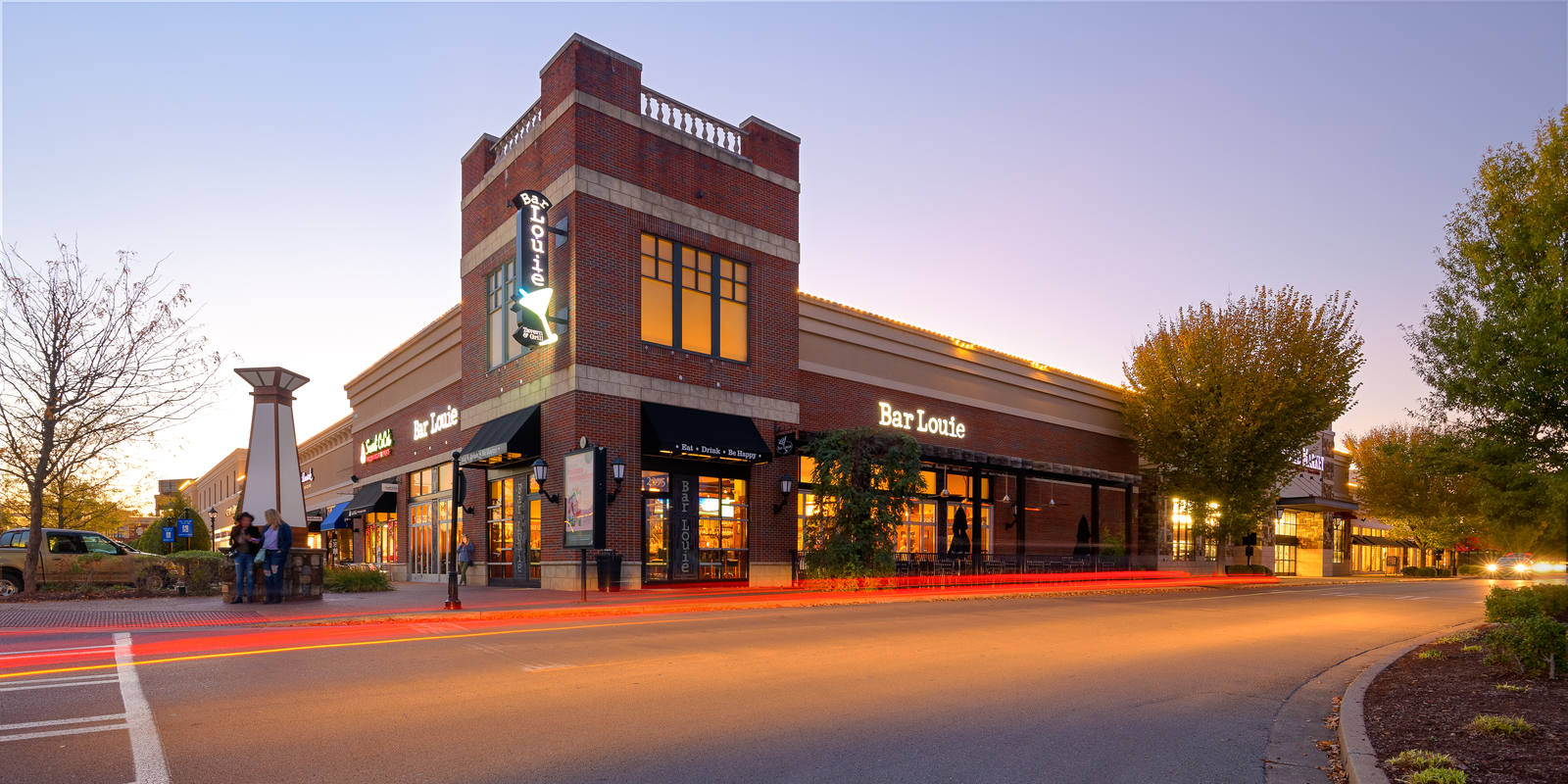 For entertainment, the Center for the Arts in downtown Murfreesboro offers a wide range of performances, including theatre, musicals, and concerts. They also host art exhibits and offer various workshops, making it a hub for arts and culture in the city.
Movie lovers will find plenty to enjoy at the AMC Stones River 9, a state-of-the-art movie theater offering the latest releases in a comfortable, modern setting. If you're more into live music, Main Street Music is a fantastic venue known for its live shows and vibrant atmosphere.
Outdoor enthusiasts aren't left out either. The Barfield Crescent Park offers a wide range of outdoor activities, from hiking and disc golf to camping. Additionally, the Murfreesboro Greenway System is perfect for biking, walking, or simply enjoying nature.
Let's not forget about the Stones River National Battlefield, a historical site that offers a glimpse into Murfreesboro's role in the Civil War. The interactive exhibits and guided tours make for an educational and engaging day out.
And for those seeking some fun family time, the Discovery Center at Murfree Spring is a must-visit. It's an interactive museum and nature center that offers a wide range of exhibits and activities for kids.
So, whether you're into retail therapy, the performing arts, outdoor adventures, or historical explorations, Murfreesboro, TN, offers a rich tapestry of entertainment and shopping options that promise memorable experiences.
Parks and Nature
When it comes to parks and natural attractions, Murfreesboro, TN, has much to offer. Whether you're a nature lover, a sports enthusiast, or simply enjoy spending time outdoors, you'll find an array of options in this city.
One of the highlights of Murfreesboro is the Stones River Greenway, a scenic trail system that meanders through a diverse mix of landscapes. Whether you love biking, running, or leisurely walks, this is an ideal spot to enjoy some fresh air and the beauty of nature. Along the way, you'll find several picnic spots and overlooks that offer stunning views of the Stones River and surrounding woodlands.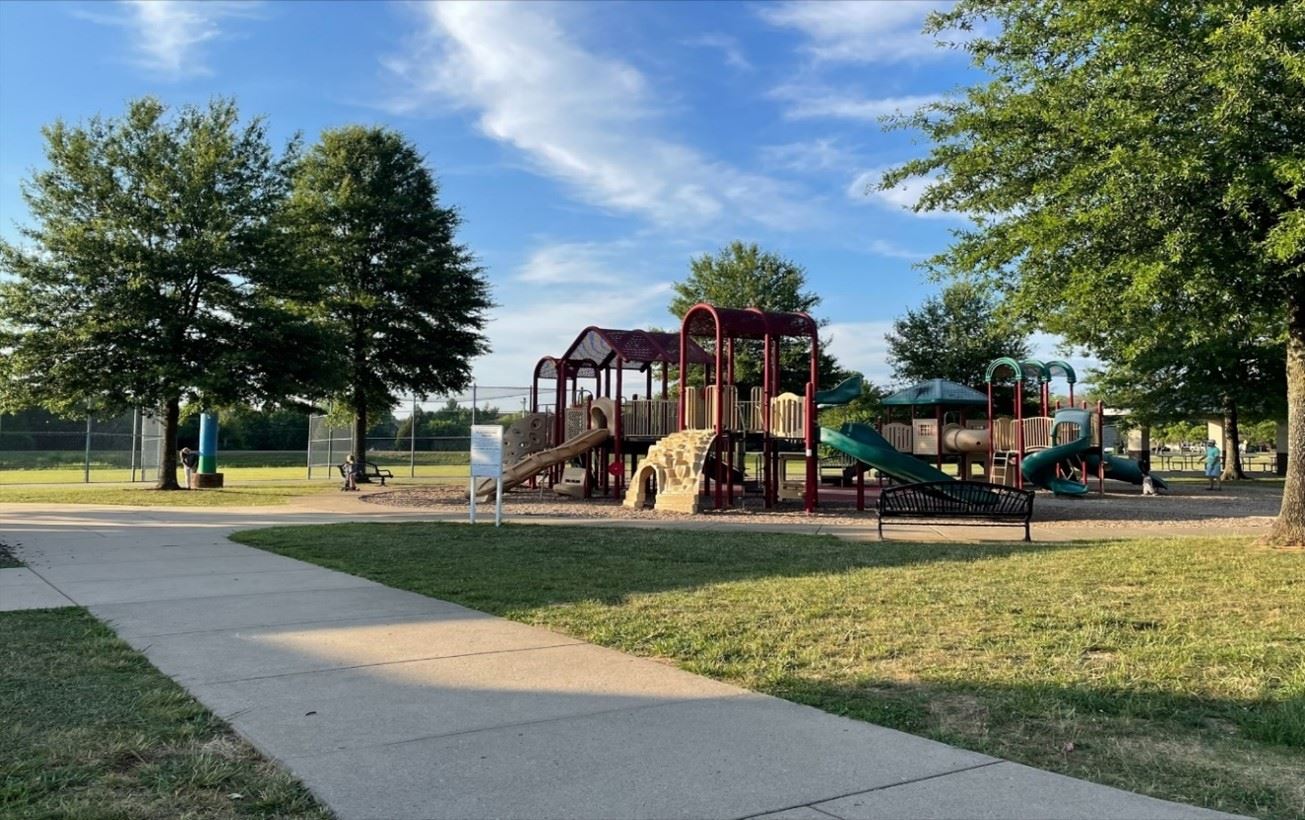 For those who enjoy outdoor sports, the Richard Siegel Park is a must-visit. This expansive park features multiple soccer fields, walking trails, and a playground. It's also home to the city's annual 4th of July celebration and other community events.
If you're interested in bird-watching or simply enjoy tranquil settings, consider visiting the Murfree Spring Wetlands. This natural sanctuary in the heart of the city is home to a diverse array of bird species and offers an accessible boardwalk trail that winds through the wetlands.
Barfield Crescent Park, located in the southern part of the city, is another gem. It boasts several baseball fields, disc golf courses, and an extensive network of hiking trails. The Wilderness Station within the park offers interactive exhibits and educational programs about local wildlife, making it a great destination for families.
Cannonsburgh Village, while not a traditional park, provides a unique outdoor experience. It's a reconstructed historical village that showcases southern life from the 1830s to the 1930s. The grounds are peaceful and beautiful, making it a perfect place for a leisurely walk.
Lastly, for some water-based fun, head over to the Sports*Com facility which features the Boro Beach outdoor pool complex. Perfect for hot summer days, it includes a large pool, waterslides, and a kid-friendly splash zone.
With its wealth of parks and natural attractions, Murfreesboro, TN, offers a multitude of ways to enjoy the outdoors, stay active, and connect with nature, making it a true paradise for outdoor enthusiasts.
Business and Industry
Murfreesboro, TN, has a diverse economic landscape, with numerous thriving industries and businesses that contribute to its robust economy.
One of the leading sectors in Murfreesboro is the healthcare industry. Saint Thomas Rutherford Hospital is the largest healthcare provider in the city, offering a wide range of services and employing a significant number of locals. Additionally, Murfreesboro is home to several other medical facilities and healthcare organizations.
The education sector is another key contributor to the city's economy. Middle Tennessee State University (MTSU), the largest undergraduate university in the state, is located in Murfreesboro. The university not only plays a significant role in shaping the city's academic and cultural scene, but it's also one of the top employers in the area.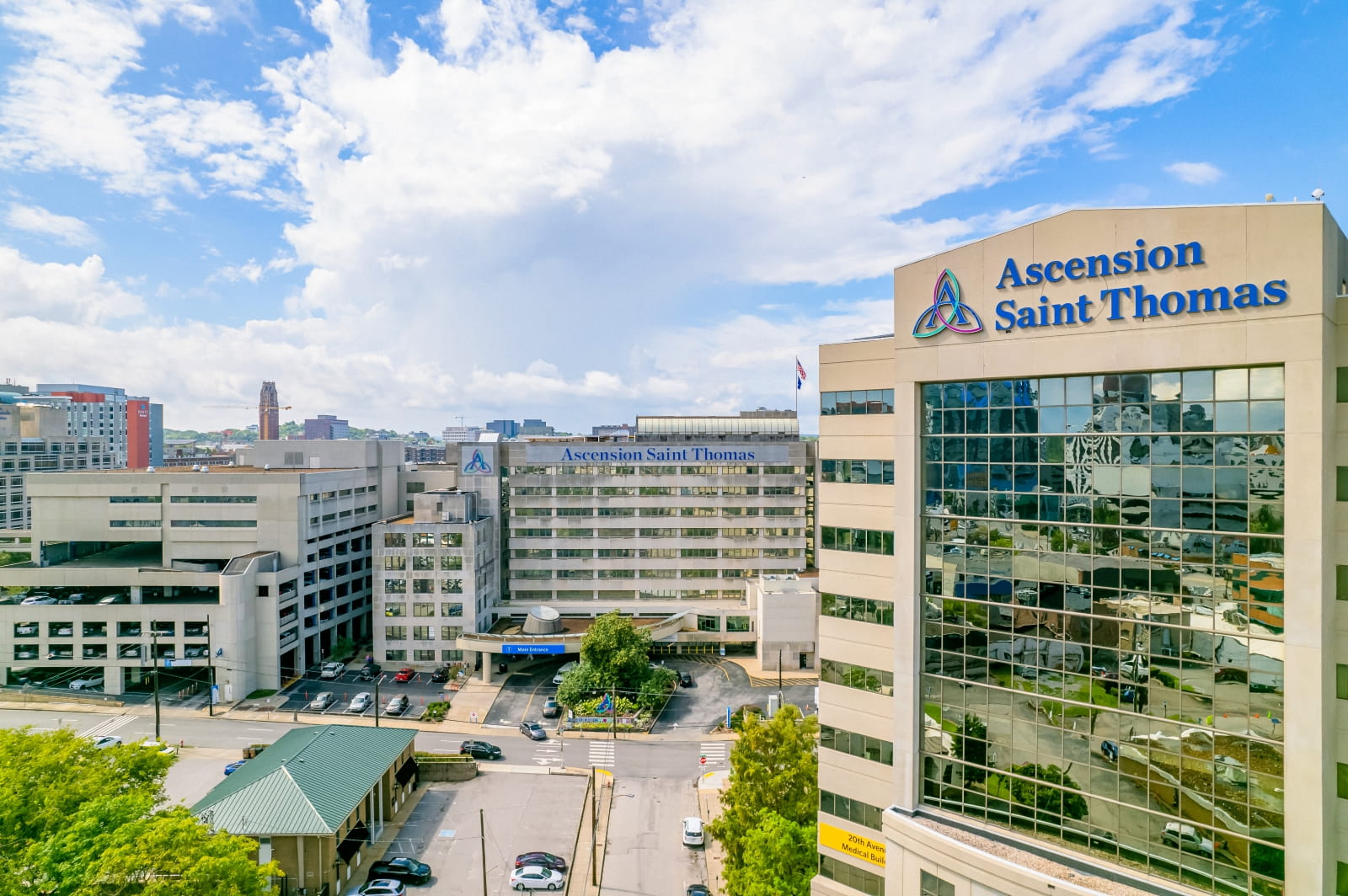 The retail industry is also thriving in Murfreesboro, thanks in part to its array of shopping centers, including The Avenue Murfreesboro and Stones River Town Centre. These, along with numerous other retailers, provide plenty of job opportunities and contribute to the city's economic vitality.
Manufacturing is another important sector in Murfreesboro. The city hosts several manufacturing companies, including Nissan, which operates a large production facility in nearby Smyrna. This plant is one of the most productive in North America and is a major source of employment for residents of Murfreesboro and the surrounding area.
Murfreesboro also has a thriving small business community, with a wide range of local businesses that support the economy, from restaurants and boutiques to professional services.
The city's diverse business environment, favorable economic conditions, and strategic location within the state make it an attractive destination for both established companies and startups across a variety of industries. Whether you're looking for a job or thinking of starting a business, Murfreesboro's thriving economy offers plenty of opportunities.
Airport and Transportation
Navigating around and beyond Murfreesboro, TN, is made easy thanks to its strategic location and various transportation options.
The nearest major airport to Murfreesboro is the Nashville International Airport (BNA), which is about a 40-minute drive away, depending on traffic. This airport offers numerous non-stop flights to cities across the U.S. and several international destinations. Its close proximity makes it quite convenient for Murfreesboro residents who travel frequently for work or pleasure.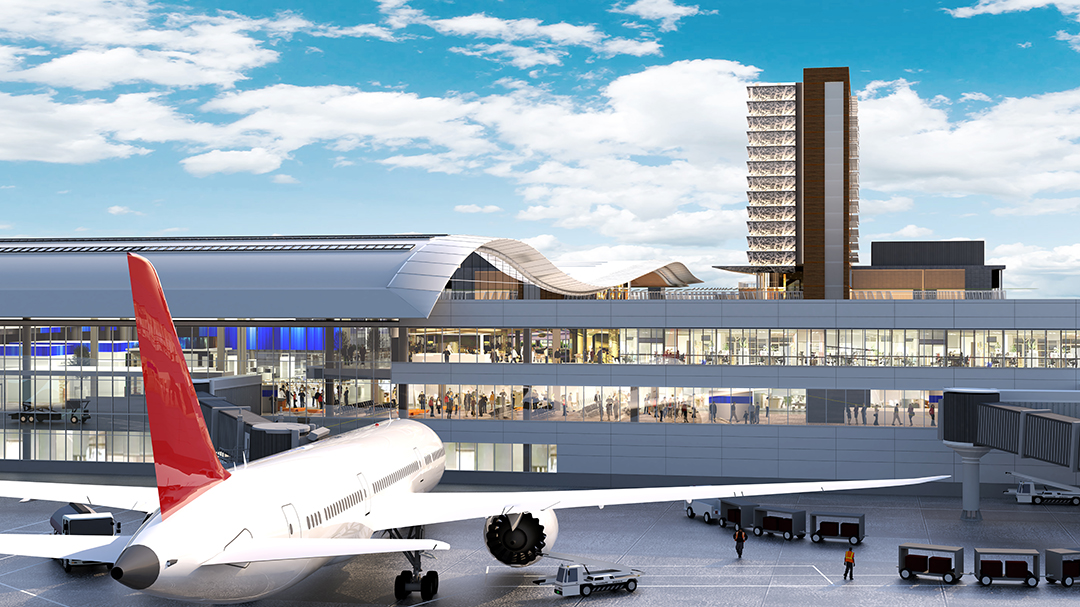 For local travel within the city, Murfreesboro offers Rover, a public transit system that operates fixed routes throughout the city. The Rover buses are easy to spot with their distinctive green color and are a popular choice for those who prefer to leave the car at home. They service key points throughout the city, including shopping centers, hospitals, and the MTSU campus.
Additionally, the city's relatively compact size and well-planned layout make it friendly for cycling. The Murfreesboro Greenway System also offers excellent pathways for both pedestrians and cyclists, connecting various parts of the city.
For intercity travel, Greyhound provides bus service from Murfreesboro to numerous locations across the country. And, if you're heading to nearby Nashville, the city's close proximity to Interstate 24 makes for a smooth car ride.
Lastly, ride-sharing services like Uber and Lyft are also readily available in Murfreesboro and can be a convenient option for getting around, especially for trips to the airport or a night out in the town.
Overall, whether you're flying, biking, driving, or catching a bus, Murfreesboro's transportation options and strategic location make getting around quite straightforward.
Weather
Experiencing the four seasons in Murfreesboro, TN, adds a vibrant rhythm to life in this city. Each season brings its unique character and charm, with an overall climate that's typically mild and conducive to enjoying outdoor activities for much of the year.
Let's start with the springtime. In Murfreesboro, springs are quite beautiful. The city awakens from winter with blooming dogwoods, azaleas, and tulips painting a colorful landscape. Average high temperatures gradually climb from the 60s in March to the 70s and low 80s by May. Occasional rain showers are common, but they also contribute to the lush greenery.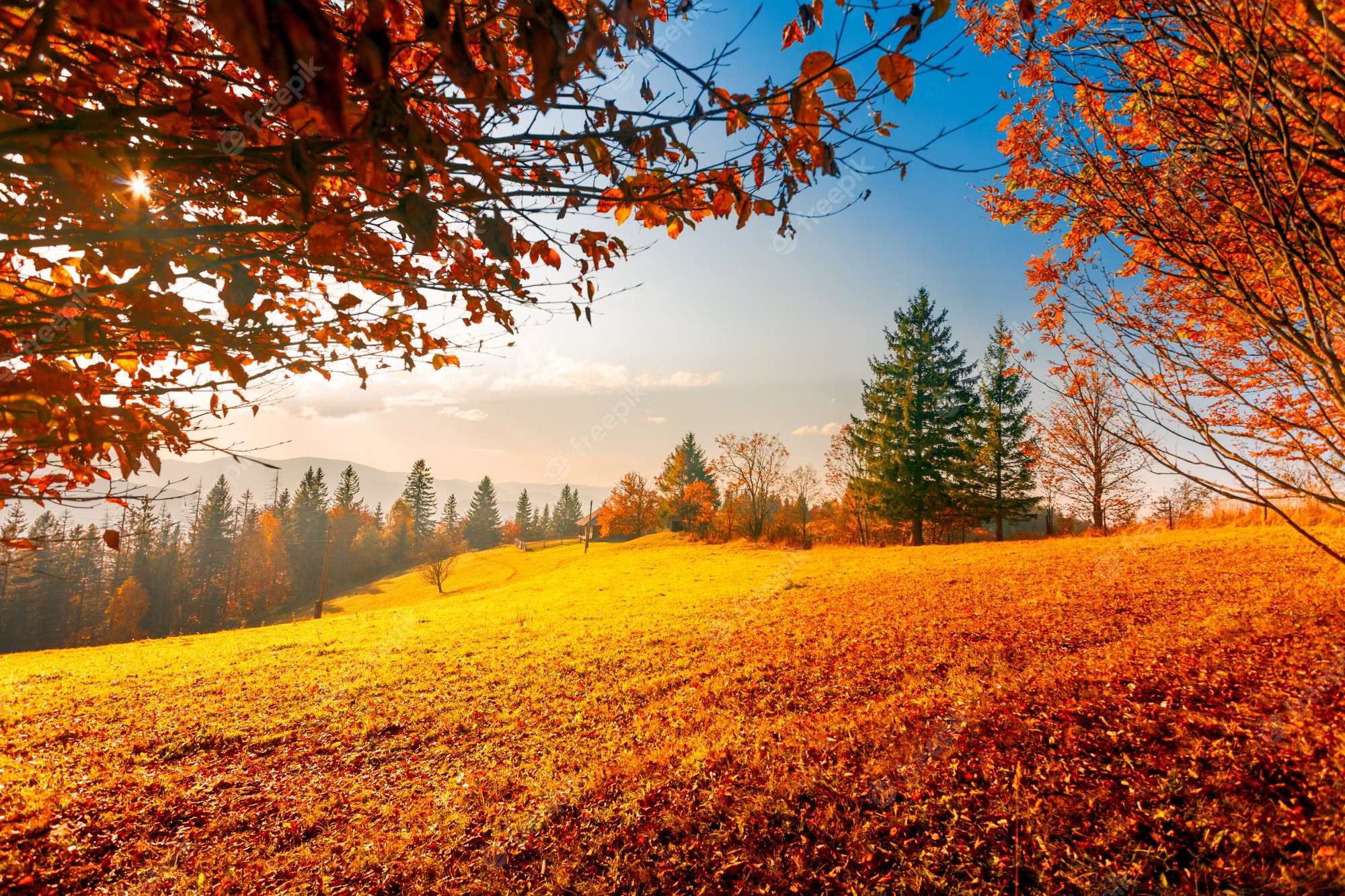 Summers in Murfreesboro can be hot, with temperatures often reaching into the upper 80s and 90s from June through August. While there can be humidity, the long summer days and plentiful sunshine make it a great time for enjoying the city's parks, outdoor concerts, and other warm-weather activities. Plus, nothing beats a refreshing dip in the pool on a hot summer day.
Autumn, many would argue, is when Murfreesboro is at its most beautiful. The fall foliage here is spectacular, with the city's trees showcasing a brilliant array of reds, oranges, and yellows. Temperatures begin to cool off, ranging from the 60s to 70s, making it a perfect season for outdoor activities like hiking and apple picking.
Winters in Murfreesboro are relatively mild compared to many parts of the country. Average high temperatures in December through February are usually in the upper 40s to lower 50s, while lows can dip into the 30s. Snowfall is infrequent and typically light when it does occur, which can lend a magical touch to the city's winter landscape.
In sum, Murfreesboro, TN, offers a taste of all four seasons, each bringing its unique beauty and opportunities to enjoy the outdoors. Whether you're a fan of warm summer days or crisp autumn mornings, there's a season for you in Murfreesboro.
Private and Public Schools
Education is a top priority in Murfreesboro, TN, and the city's array of public and private schools offer quality learning environments that cater to a variety of educational needs and preferences.
The city's public schools are part of the Rutherford County School district, one of the highest-rated school districts in Tennessee. This district offers a broad curriculum, including advanced placement courses, career and technical education programs, and even dual enrollment opportunities with local colleges. Schools like Central Magnet School and Blackman High School are known for their academic rigor and diverse extracurricular offerings.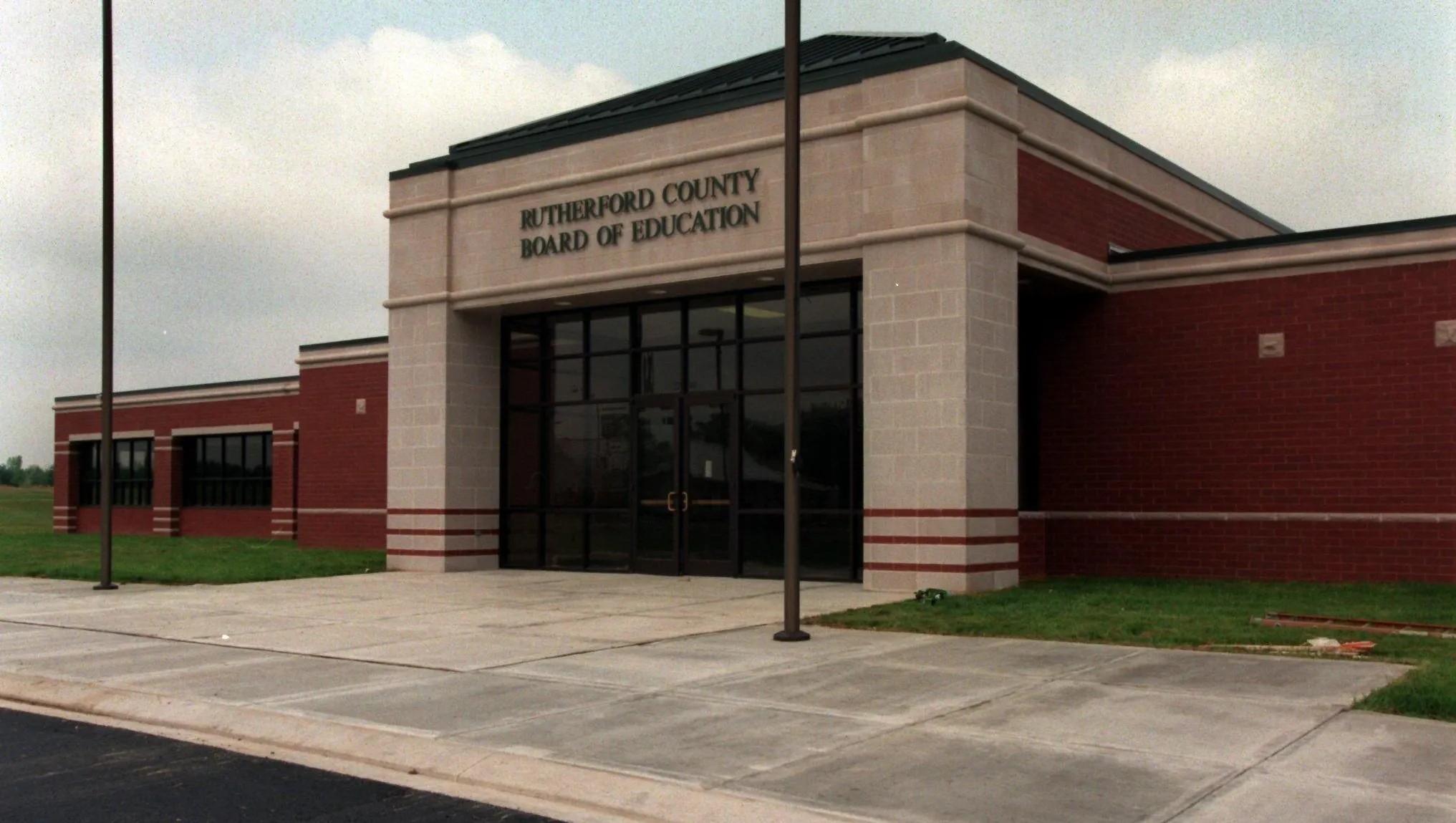 In addition to strong public schools, Murfreesboro is also home to a variety of private institutions that provide alternative educational experiences. For instance, Middle Tennessee Christian School offers a curriculum that integrates a Christian worldview, while Providence Christian Academy offers rigorous academics in a nurturing, Christ-centered environment. Both schools serve students from pre-kindergarten through high school
There's also the Webb School, a day and boarding school that serves grades 6-12. The school is known for its college preparatory program, small class sizes, and emphasis on honor and moral integrity.
Parents seeking Montessori-style education for their young ones can consider the Discovery School at Bellwood or the Montessori School at Overall Creek. These schools use the Montessori method to nurture a child's natural inclination to learn, encouraging curiosity, creativity, and critical thinking skills.
It's also worth noting that Murfreesboro is home to Middle Tennessee State University (MTSU), the largest undergraduate university in the state. This offers great opportunities for high school students to attend university events and get a sense of college life.
Whether you're looking for a traditional classroom setting, a faith-based curriculum, or a Montessori approach, Murfreesboro's educational landscape offers a wide range of options to suit your family's needs. From elementary to high school and beyond, the city's commitment to education is evident in its high-quality schools and enriching academic opportunities.
History
Murfreesboro was established in 1811 as the capital of Rutherford County. It was named in honor of Colonel Hardy Murfree, a Revolutionary War hero, and quickly grew into a bustling community. In 1818, it even served briefly as the capital of Tennessee before the title was transferred to Nashville.
However, it's perhaps the Civil War era that left the most profound mark on Murfreesboro's history. The city was the site of the Battle of Stones River, a significant conflict that took place over the New Year's holiday from December 31, 1862, to January 2, 1863. Although the battle resulted in high casualties on both sides, it ultimately provided a crucial victory for the Union army and helped to boost Northern morale during a challenging phase of the war.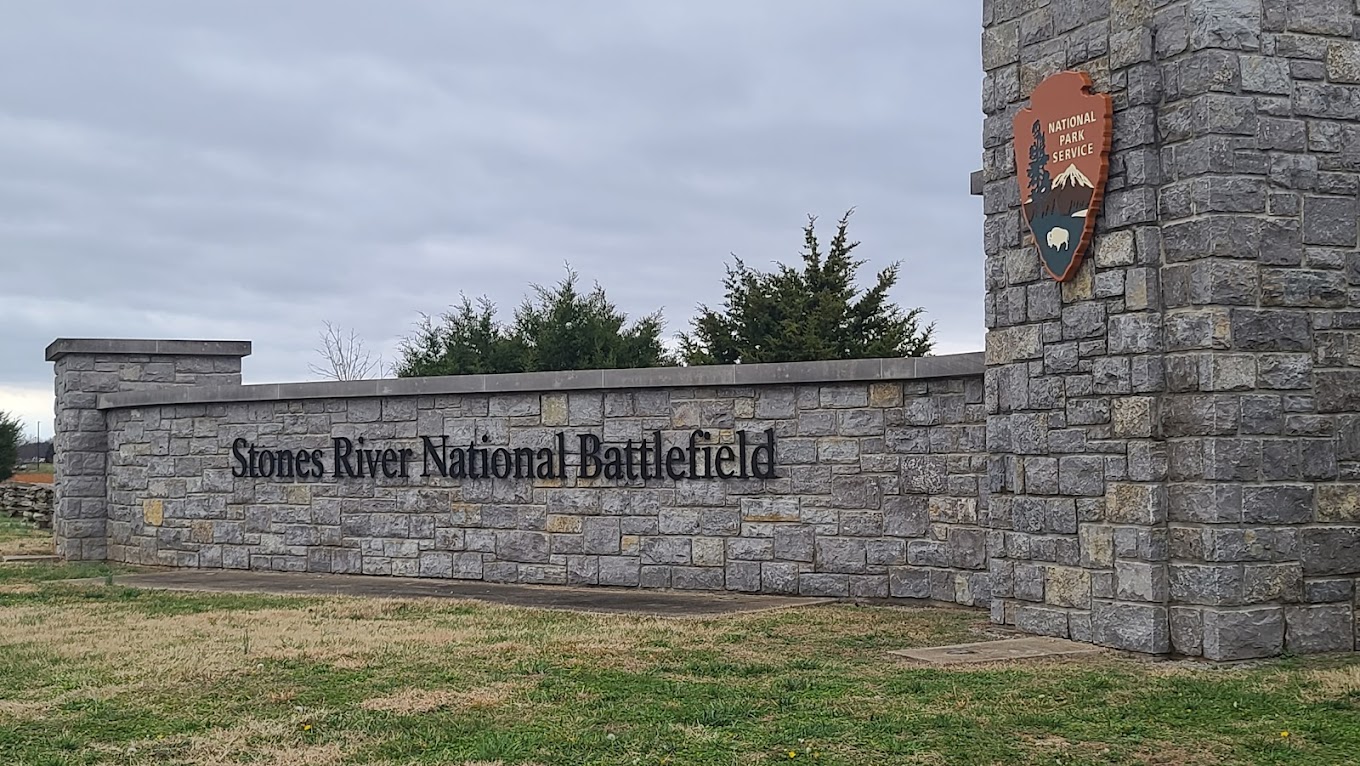 Today, you can visit the Stones River National Battlefield, a national park that preserves the battlefield and commemorates this pivotal moment in history. The park features a visitor center with exhibits about the battle, a national cemetery, and several miles of walking trails through the historic grounds.
In the post-war era, Murfreesboro saw significant growth, especially with the establishment of the Middle Tennessee Normal School in 1911, which later evolved into Middle Tennessee State University. This institution has played a pivotal role in shaping Murfreesboro's culture and economy.
Through the 20th century and into the 21st, Murfreesboro continued to grow and develop, transforming from a quiet agricultural town into one of the fastest-growing cities in the country. Despite this growth, the city has managed to preserve much of its historical charm, with a downtown area that features numerous buildings and landmarks dating back to the 19th century.
From its founding days to its Civil War history and beyond, the history of Murfreesboro is a tapestry of intriguing events and transformations that have shaped it into the vibrant city it is today.