Mount Juliet, TN Homes for Sale
Mount Juliet, TN Homes for Sale
October 1, 2023
Mount Juliet, Tennessee! An inviting blend of small-town charm and big city amenities, Mount Juliet offers a tranquil lifestyle, filled with southern charm and natural beauty. As you embark on your exciting journey to find a new home here, you'll quickly discover why this city is known as the 'Gateway to the Appalachians.'
Strategically nestled between two beautiful lakes, Old Hickory and Percy Priest, and just a stone's throw away from bustling Nashville, Mount Juliet offers a desirable location for both families and individuals alike. Known for its strong sense of community, excellent school system, and a rich array of shopping, dining, and recreational options, Mount Juliet promises a high quality of life.
The city offers a diverse range of housing options to fit any taste or budget, from affordable starter homes to spacious family homes, and even luxurious lakeside properties. As you explore your options, you will be met with quiet neighborhoods graced with warm, welcoming porches, sweeping green spaces, and community parks, all under the shade of mature trees.
As you start your home search, it's natural to feel a mixture of excitement and apprehension. But with the right preparation and local insights, you can find a perfect home that meets your needs and preferences. This guide is designed to provide you with an overview of life in Mount Juliet, its neighborhoods, and tips to help you find your dream home in this friendly and serene Tennessee city. Get ready to embrace the exciting journey to your new home, and most importantly, welcome to Mount Juliet!
Housing Market
One defining characteristic of Mount Juliet's housing market is its exceptional growth and resilience. Mount Juliet, known as the "City Between the Lakes", has witnessed rapid residential growth over the last decade. The population influx has been supported by robust local economic conditions and attractive employment opportunities in the greater Nashville metropolitan area, and this has invariably driven demand in the local housing market. The town's favorable geographic location, strong sense of community, and the appeal of an outdoor lifestyle, close to the Cumberland River and two lakes, continue to attract new residents and support the housing demand.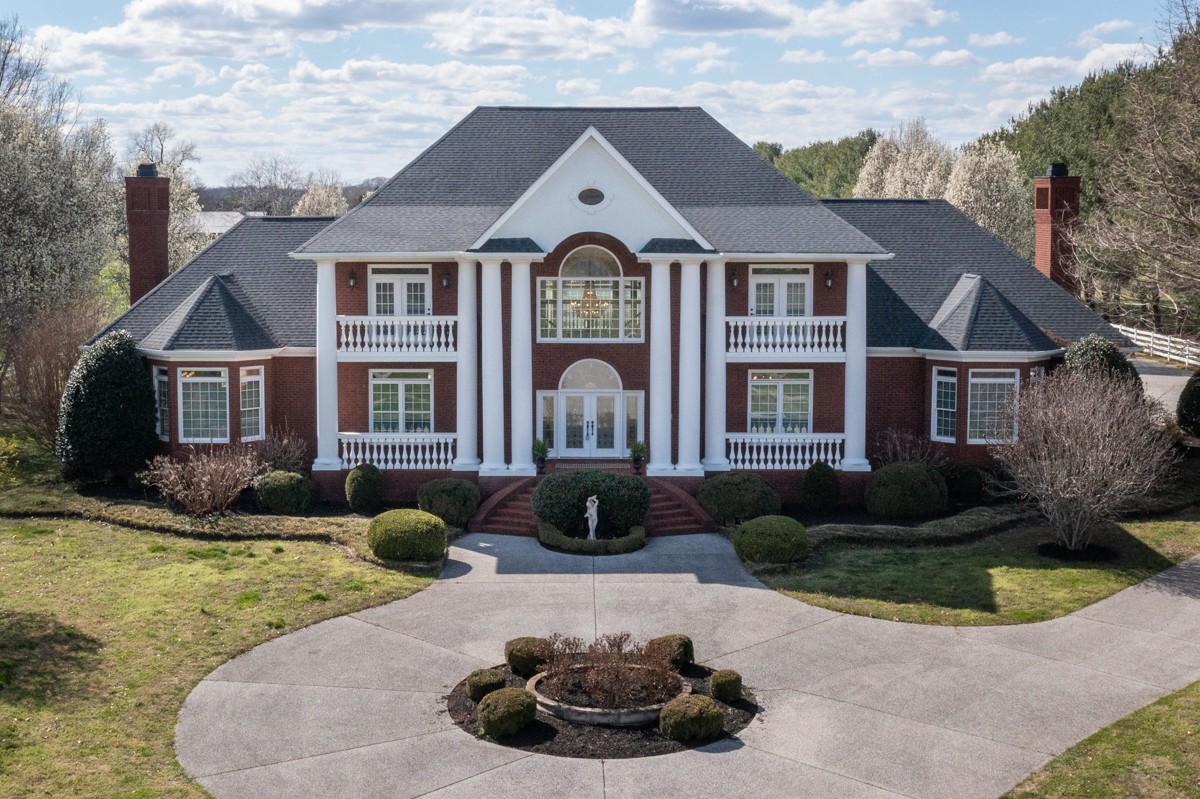 The diversity of housing types available in Mount Juliet is another noteworthy characteristic. The city offers a broad mix of housing styles from charming single-family homes, spacious townhouses, to luxury apartments. The landscape is filled with modern architectural designs that cater to the tastes of the new-age homebuyer as well as traditional southern homes that exude a classic aesthetic charm. This variety allows for a wide range of price points, making Mount Juliet an appealing option for both first-time home buyers and those looking to upgrade.
Furthermore, Mount Juliet's housing market is known for its sustained appreciation in property values. Despite the occasional market fluctuations seen at the national level, home values in Mount Juliet have shown a steady upward trend, making real estate investments in the area a profitable endeavor. This appreciation is due in part to the region's strong economic growth, low unemployment rate, and increasing demand for housing, but it's also a reflection of the high quality of life that the area offers.
Investment in infrastructure and community development in Mount Juliet is another distinctive feature influencing the housing market. As the city grows, so does its investment in new schools, parks, and public services, which inevitably make the area more attractive to potential homebuyers. Additionally, Mount Juliet is home to a wide range of shopping, dining, and entertainment venues, making it a full-featured community that meets the lifestyle needs of its residents.
Lastly, the Mount Juliet housing market is characterized by an active and competitive real estate market. The area is served by numerous real estate agencies, each bringing a wealth of knowledge and understanding about local market trends and conditions. Buyers and sellers are advised to engage professional services to navigate the competitive housing market successfully. Whether someone is looking for a family-friendly neighborhood, a peaceful retirement community, or a vibrant, active lifestyle, the housing market in Mount Juliet caters to all.
Nearby Cities
Just west of Mount Juliet lies the vibrant city of Nashville, which boasts a thriving real estate market characterized by a mix of historic and modern homes. The housing options range from beautifully restored Victorian homes in the historic East Nashville district to high-rise condos in the downtown area, offering stunning city views. Nashville's music scene is legendary, earning it the title "Music City." This vibrant culture, combined with a strong job market, particularly in the healthcare and education sectors, contributes to a high demand for homes and a robust housing market.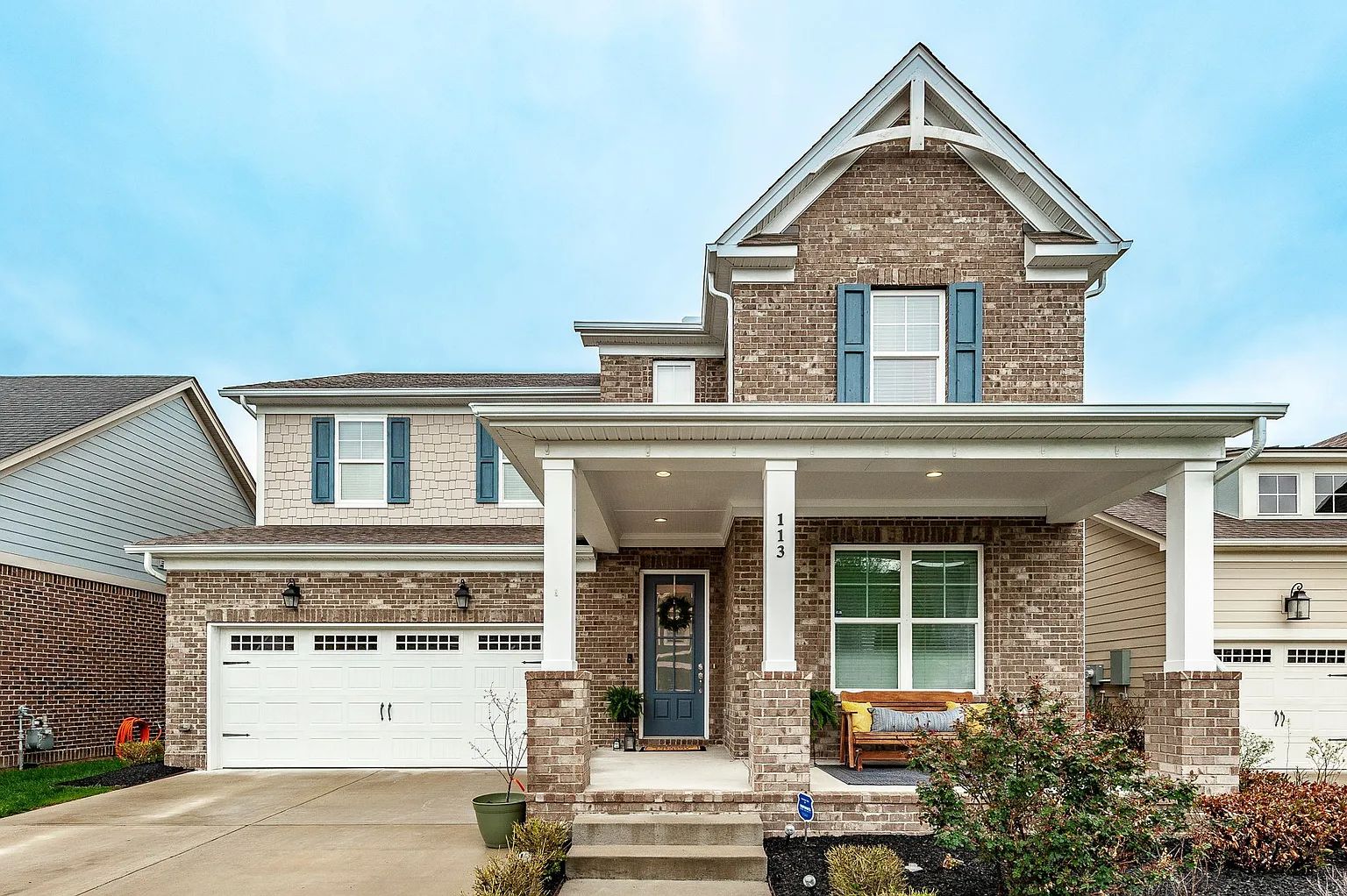 North of Mount Juliet, you'll find the city of Hendersonville, known for its lakefront properties along Old Hickory Lake. The city has a variety of housing options that cater to different lifestyles and budgets, including single-family homes, townhouses, and apartments. The housing market in Hendersonville is bolstered by its natural beauty, outdoor recreational opportunities, and high-ranking schools. The city's community-oriented lifestyle is attractive to families and retirees, as well as individuals seeking a quieter life outside the bustling city of Nashville.
To the southeast of Mount Juliet is Murfreesboro, one of the fastest-growing cities in Tennessee. The housing market in Murfreesboro is marked by its affordability and variety, with options ranging from historic homes in downtown to new construction in master-planned communities. The city's growth is driven by a thriving local economy anchored by sectors such as healthcare, education, and manufacturing. The quality of life in Murfreesboro is enhanced by its thriving arts scene, extensive park system, and a host of community events, making it an appealing place to call home.
Lebanon, located east of Mount Juliet, has a slower-paced, small-town feel with a housing market to match. The city offers a range of home styles, including craftsman, contemporary, and ranch-style homes. Lebanon's real estate market benefits from its unique blend of country charm and modern conveniences, with beautiful parks, a historic downtown, and easy access to shopping and dining. It's a city where southern hospitality meets economic growth, with a lifestyle that values community involvement, outdoor recreation, and cultural enrichment.
Gallatin, situated northeast of Mount Juliet, is another desirable city with a robust housing market. Homes in Gallatin are known for their scenic views of the Cumberland River and the city's golf courses. A wide range of housing options are available, including waterfront homes, golf course properties, and homes in suburban neighborhoods. Gallatin's small-town feel, paired with its rich history, eclectic shopping, and recreational opportunities, makes it a sought-after location for homebuyers.
Each of these cities surrounding Mount Juliet contributes to the dynamic and diverse housing landscape in this part of Tennessee, offering a variety of lifestyle options and unique attributes that cater to a range of homebuyers.
Top Neighborhoods
Among Mount Juliet's premier residential neighborhoods is Providence, a master-planned community with a range of housing options from condos and townhomes to single-family houses. The community has a walkable town center with retail and dining options, and it also boasts numerous amenities like pools, playgrounds, walking trails, and a fitness center. It's a vibrant, well-maintained neighborhood that caters to families, singles, and retirees alike.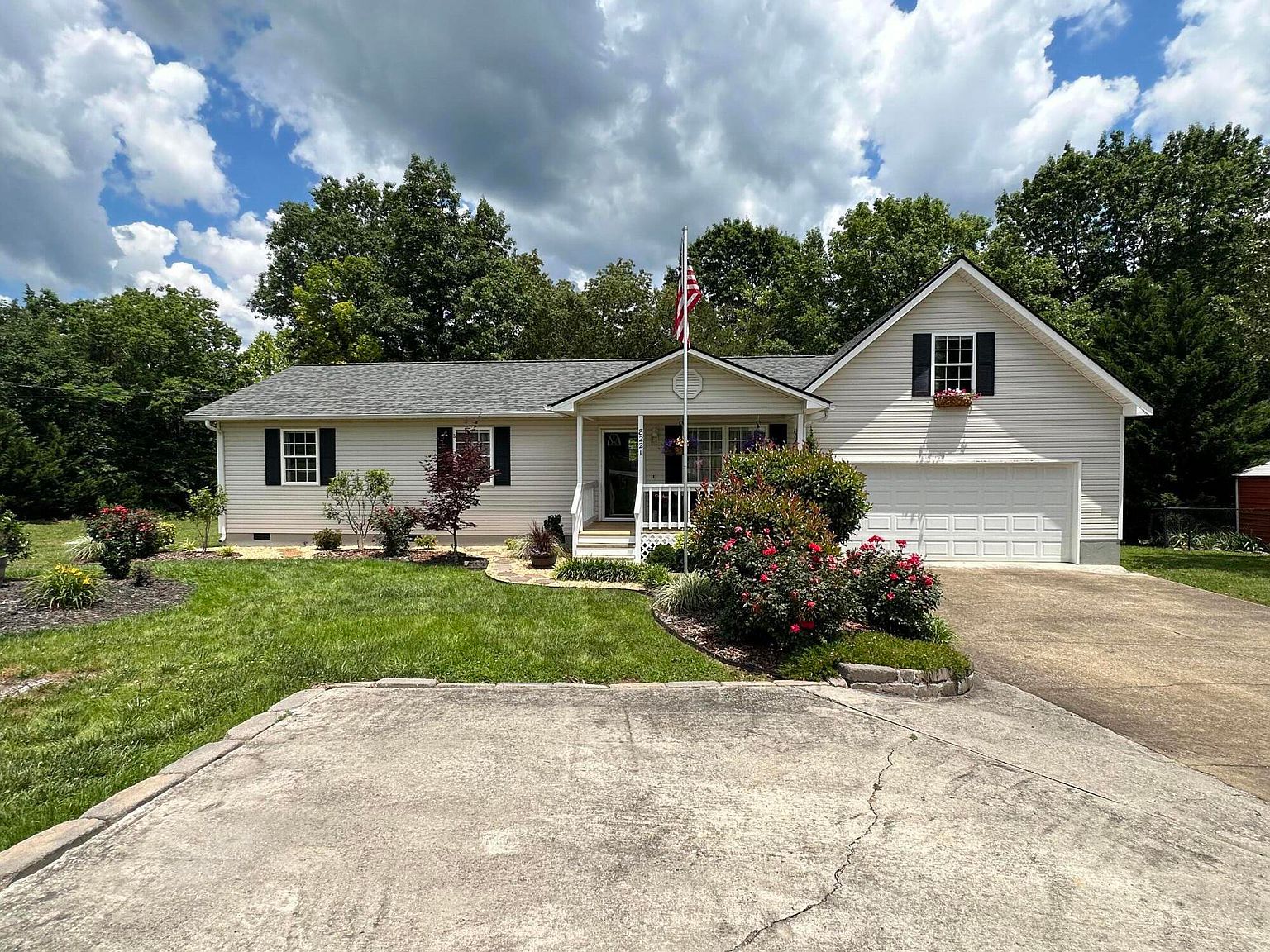 Del Webb Lake Providence is another exceptional neighborhood in Mount Juliet, specifically designed for active adults aged 55 and older. The community features single-family homes and townhomes with a range of floor plans to suit different lifestyles and needs. In addition to its prime real estate offerings, Del Webb Lake Providence is known for its impressive amenities including a 24,000 square-foot clubhouse, indoor and outdoor pools, tennis courts, and even a fishing lake. The neighborhood is designed for a carefree, active, and social lifestyle, with planned events and clubs that engage its community members.
The neighborhood of Willoughby Station is another top choice for prospective residents. Known for its range of home styles, community pool, and tennis courts, the neighborhood appeals to families and individuals seeking an active and engaged community. Its convenient location, just minutes from shopping and dining venues, and close proximity to excellent schools, also add to its appeal.
Meanwhile, for those seeking a more upscale living experience, the neighborhood of Wright Farms offers luxury homes with a variety of floor plans, many of which feature large lots. The neighborhood exudes a serene, country-like setting while still providing easy access to modern conveniences. Amenities like a community playground and green spaces offer a welcoming environment for families.
Stonehollow, a more recent development in Mount Juliet, is notable for its contemporary homes, many with picturesque views of the neighboring countryside. The community is designed with a focus on open space, incorporating features like wide sidewalks, a community pool, and a cabana. Its convenient location allows for easy commuting to Nashville, making it a popular choice for working professionals.
These neighborhoods highlight the diverse range of living experiences in Mount Juliet, each offering a unique blend of amenities, home styles, and community culture, thereby catering to a variety of resident needs and lifestyle preferences.
Top Condos & Townhomes
One of the leading condominium communities in Mount Juliet is Providence Landing. This modern townhome community offers a variety of floor plans that suit all types of lifestyles, from young professionals to empty nesters. The community features a private pool and is located near the Providence Marketplace, allowing residents easy access to retail, dining, and entertainment options. With its beautifully landscaped common areas and well-maintained properties, Providence Landing embodies a blend of comfort, convenience, and community living.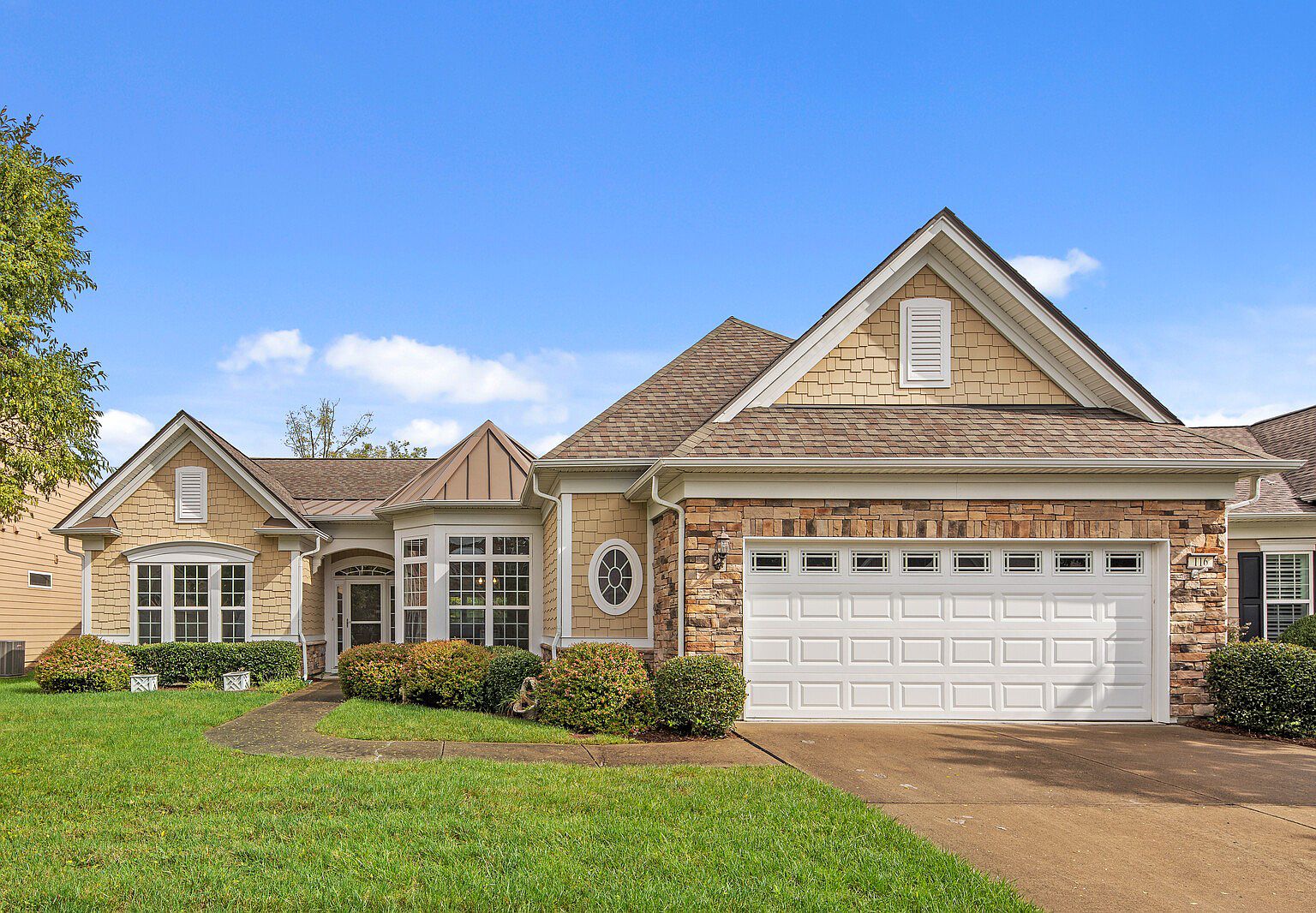 Another noteworthy community is Bridge Mill at Providence. This luxury townhome community is highly desirable for its upscale, spacious units and excellent amenities, including a community pool and a large central park. The homes often come with desirable features like hardwood floors, granite countertops, and private patios. Its proximity to Interstate 40 makes it convenient for commuting to Nashville, while its location within walking distance of Providence Marketplace offers residents a multitude of shopping and dining options.
Villas at Kensington is an appealing choice for those seeking low-maintenance living. This condominium community offers single-level living options, with units featuring 2-3 bedrooms, spacious living areas, and attached garages. With its clubhouse and pool, Villas at Kensington offers a sense of community and social engagement, making it an attractive choice for retirees or those looking to downsize.
Cottages of Providence is another sought-after townhome community. Offering a variety of floor plans, these properties are well-suited to first-time buyers or those seeking a smaller, more manageable home. The community is walkable and bicycle-friendly, with plenty of green spaces and a central location near the heart of Mount Juliet's shopping and dining district.
Lastly, for those seeking a blend of luxury and tranquility, Nichols Vale offers townhomes with open floor plans and high-end finishes, set within a serene, park-like setting. The community features a pool, a clubhouse, and walking trails, making it a desirable choice for those who appreciate a balance of indoor luxury and outdoor recreation.
Each of these condo and townhome communities in Mount Juliet offers unique amenities and home styles, catering to a variety of lifestyle needs, preferences, and budgets. Whether residents are seeking convenience, luxury, or a tight-knit community, they will find a home in these excellent neighborhoods.
Cost of Living
When compared to other metro cities and parts of the USA, Mount Juliet, TN, offers a relatively affordable cost of living. One of the most significant components of the cost of living, housing, tends to be lower in Mount Juliet compared to the national average and significantly lower than in larger metropolitan areas such as New York City, San Francisco, or Los Angeles. This affordability, coupled with the high quality of life, makes Mount Juliet an appealing destination for many people seeking to escape the high costs of living in these larger urban areas.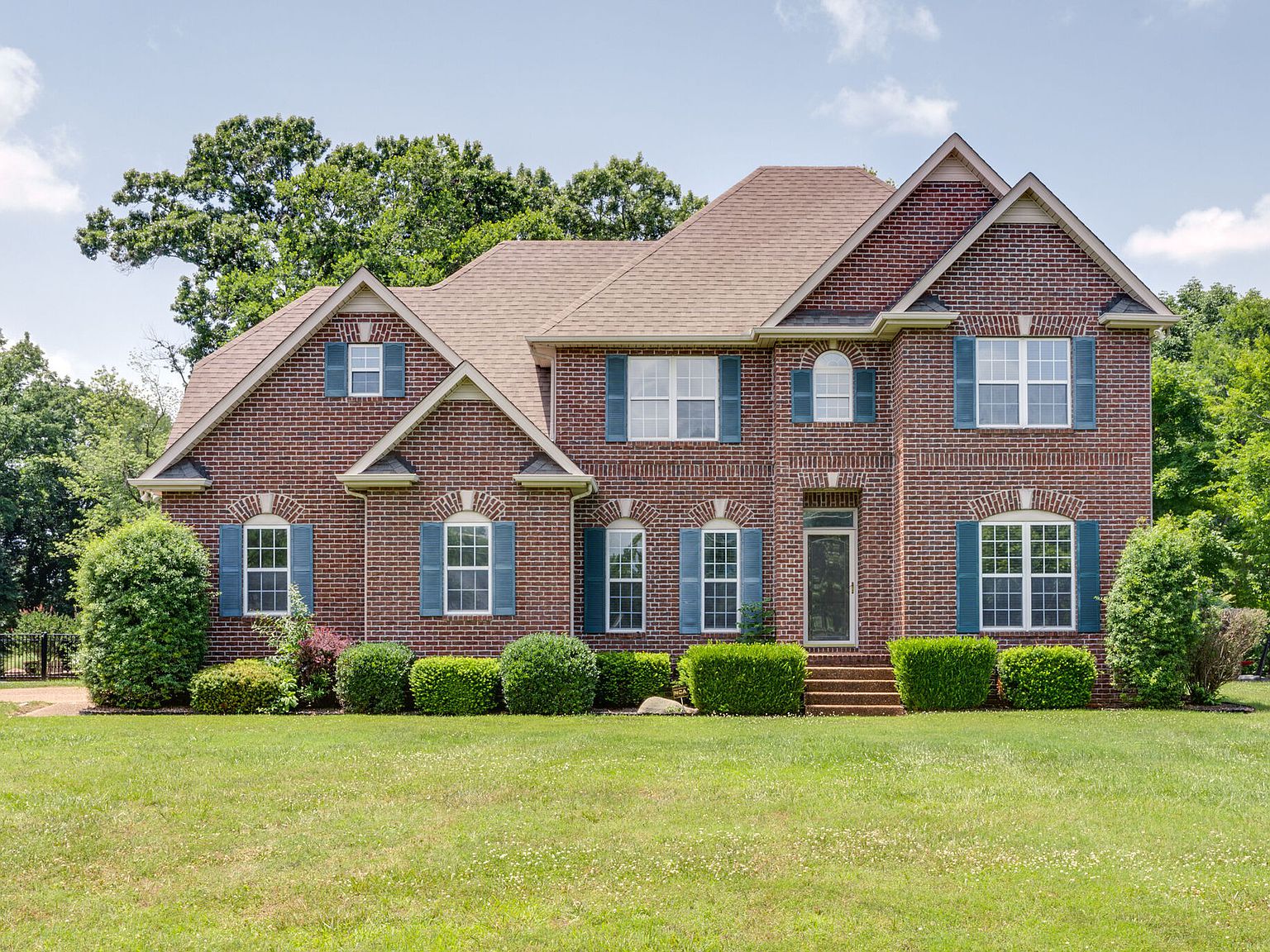 Food and grocery prices in Mount Juliet are also generally lower than the national average. Local markets offer fresh produce and products often at lower prices than you might find in larger cities, and the cost of dining out is typically more affordable as well. This lower cost of groceries and dining significantly contributes to the overall lower cost of living in Mount Juliet.
Transportation costs, another significant component of the cost of living, are also relatively low in Mount Juliet. The area has a solid infrastructure, with less traffic congestion compared to larger cities. The cost of vehicle maintenance, fuel, and insurance are generally lower than in more populated urban areas, reducing the overall cost of transportation. Moreover, Mount Juliet's proximity to Nashville provides opportunities for commuting and access to amenities in the larger metropolitan area without the associated high living costs.
In terms of healthcare, Mount Juliet is aligned with the national average. However, it's worth noting that compared to larger metro areas, health care services can be significantly cheaper. The city's access to top-quality healthcare providers, hospitals, and medical centers ensures residents don't have to compromise on healthcare quality for cost.
Utilities in Mount Juliet, including electricity, heating, cooling, and water, are generally lower than the national average. The city's moderate climate helps keep energy costs down, particularly compared to cities with harsher climates that require more heating or cooling.
Overall, while Mount Juliet isn't the cheapest place to live in the United States, it offers an affordable cost of living compared to many metro cities and other parts of the USA, particularly when the high quality of life and access to amenities are taken into account. This affordability is one of the factors that continues to attract new residents to this burgeoning city.
Restaurants and Dining
When it comes to dining options, Mount Juliet, TN, certainly has a flavorful and diverse offering. If you're a fan of Southern cuisine, you'll be in heaven with restaurants like Courtney's Restaurant and Catering. Known for its home-style meals, Courtney's serves up hearty breakfast dishes, meat-and-three lunch specials, and delicious dinner options. You'll feel right at home with their warm, inviting atmosphere and comforting food.
For those who love seafood, The Catch is a must-visit. Specializing in Cajun-style fare, The Catch serves up a mouthwatering selection of shrimp, crawfish, catfish, and oysters. From the deliciously spicy gumbo to the flavorful hush puppies, this is a spot you don't want to miss if you're a seafood enthusiast.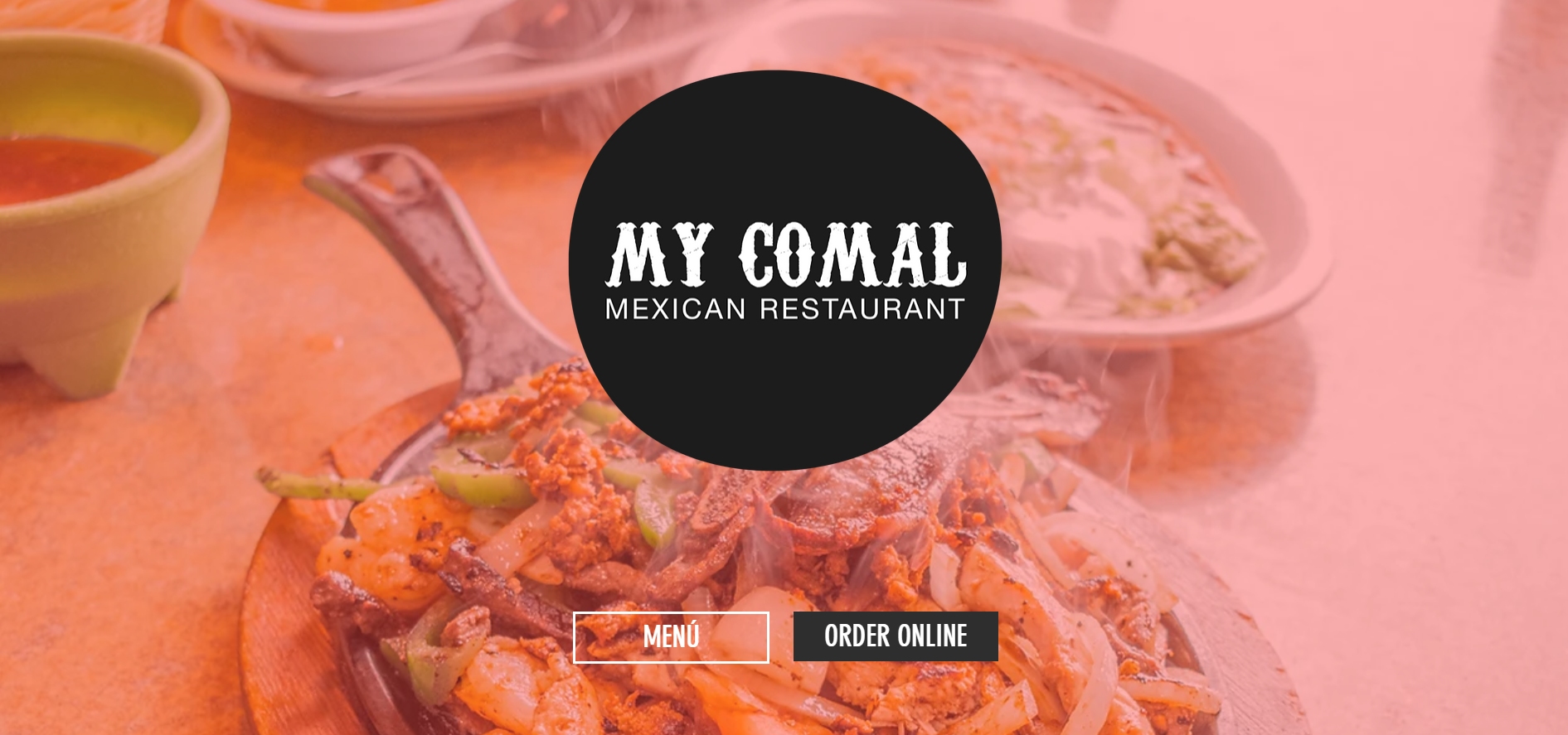 If you're in the mood for Mexican food, you can't go wrong with El Comal Mexican Restaurant. With its extensive menu of traditional dishes like enchiladas, tacos, and fajitas, as well as a variety of specialty dishes, it's a favorite among locals. And don't forget to try one of their famous margaritas!
For a bit of an upscale dining experience, you might want to try The Goat in Mount Juliet. This trendy restaurant and social club offers a delicious array of gourmet food options, craft beers, and cocktails. Their creative menu features everything from artisan pizzas and burgers to a variety of vegetarian and gluten-free options.
For those with a taste for Asian cuisine, Fulin's Asian Cuisine provides a delightful mix of Chinese and Japanese dishes. From sushi and sashimi to lo mein and General Tso's chicken, you can find an array of flavors to satisfy your palate. The restaurant's stylish, modern decor also adds to the overall dining experience.
And let's not forget about dessert! Sweet Biscuit is a local favorite for anyone with a sweet tooth. This charming bakery offers a variety of pastries, cakes, and cookies, all made from scratch. Their cinnamon biscuits are a crowd favorite, and their coffee is the perfect complement to any of their sweet treats.
With such a range of dining options, Mount Juliet truly offers something for every taste and preference. So, no matter what you're in the mood for, you're sure to find a restaurant in Mount Juliet that hits the spot.
Shopping and Entertainment
Mount Juliet, TN is a place where entertainment and shopping options abound. If you're a fan of retail therapy, Providence Marketplace is definitely worth a visit. This outdoor shopping complex features over 50 stores and restaurants, offering everything from fashion and home goods to electronics and sporting goods. It's not just a place to shop, but also a hub of activity, with frequent events and outdoor concerts, making it a vibrant part of the community.
For those who love antiques and unique finds, Two Old Hippies is a gem in Mount Juliet. This quirky shop offers a range of vintage items, clothing, and even musical instruments. It's more than just a store; it's an experience, with its fun and funky vibe that's bound to make any shopping trip an adventure.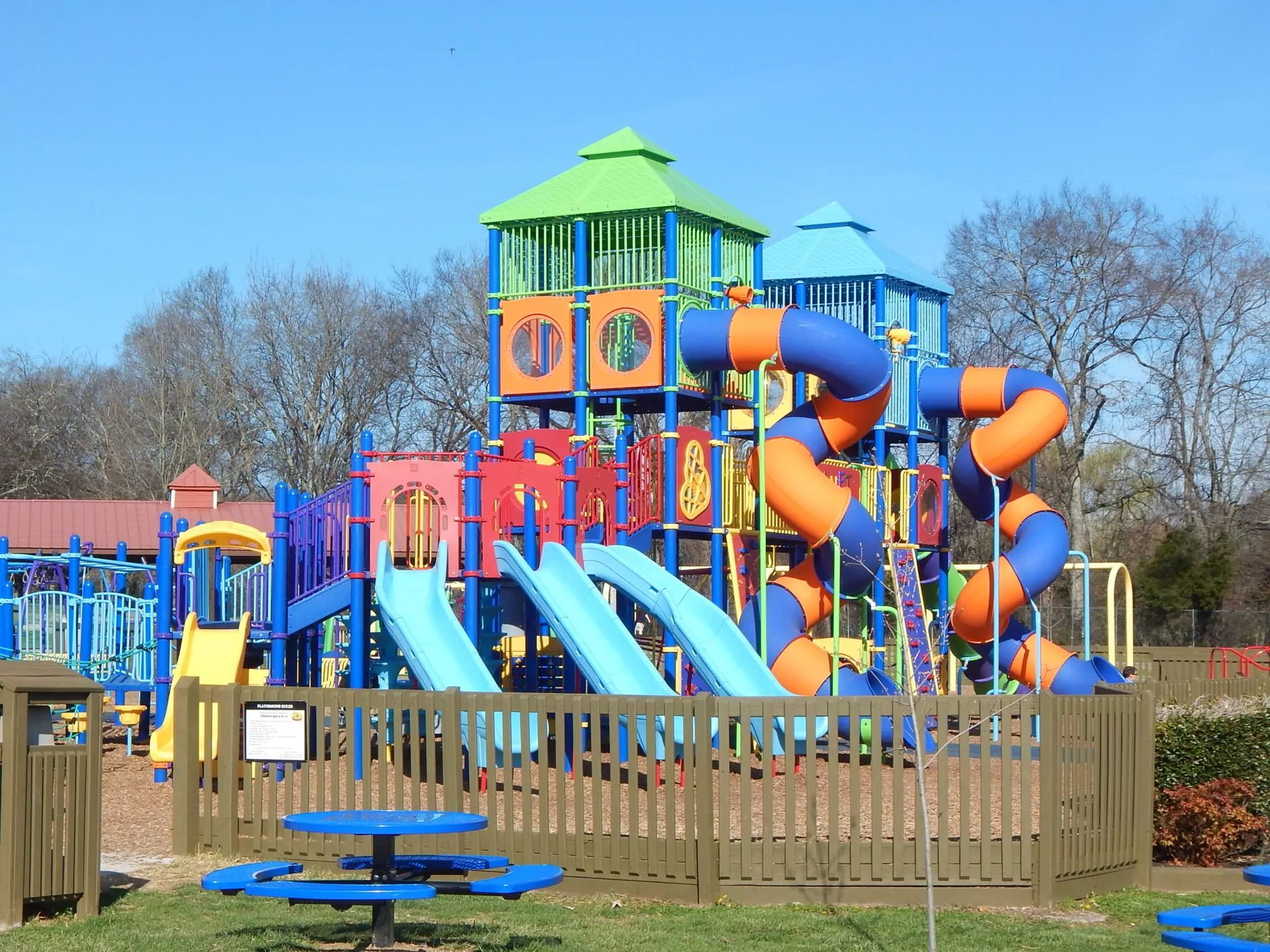 When it comes to entertainment, Mount Juliet has a lot to offer. Catching a movie at the Regal Providence movie theater is a favorite local pastime. This modern cinema features comfortable seating, a great concession stand, and a variety of movie options, making it a great spot for a fun night out.
For outdoor lovers, the city has a wealth of recreational options. The Charlie Daniels Park offers a range of facilities, including walking trails, a skate park, and even a splash pad for those hot summer days. It's also home to the community center, which hosts a range of classes and events for all ages.
Just a short drive from Mount Juliet, you'll find the beautiful Percy Priest Lake. Here, you can enjoy a day of boating, fishing, hiking, or simply soaking in the natural beauty of the area. There's even a beach for those who want to take a dip in the water or catch some rays.
Music lovers aren't left out either; they can take a short drive into Nashville to enjoy the thriving live music scene. Known as Music City, Nashville is the epicenter of country music and home to countless venues featuring live performances from both up-and-coming artists and established stars.
In Mount Juliet, whether you're shopping, enjoying the great outdoors, or catching a movie or concert, there's always something fun to do. It's a community that offers a variety of experiences to keep residents and visitors entertained.
Parks and Nature
For nature lovers and outdoor enthusiasts, Mount Juliet, TN, offers an array of parks and natural attractions. One of the standout options is Charlie Daniels Park. Not only does this park have a range of sporting facilities and a playground for the kids, but it also features walking trails for those who enjoy a leisurely stroll. And in the summer, the park's splash pad is a big hit with the little ones. It's a versatile space that caters to people of all ages.
Another favorite among locals is the Long Hunter State Park. Just a short drive away, this park is a true nature lover's paradise. It boasts a variety of trails suited to different fitness levels, some of which offer stunning views of Percy Priest Lake. Whether you're in the mood for a casual walk, a challenging hike, or a picnic by the water, this park has something to offer. It's also a great spot for bird watching or simply immersing yourself in the tranquil surroundings.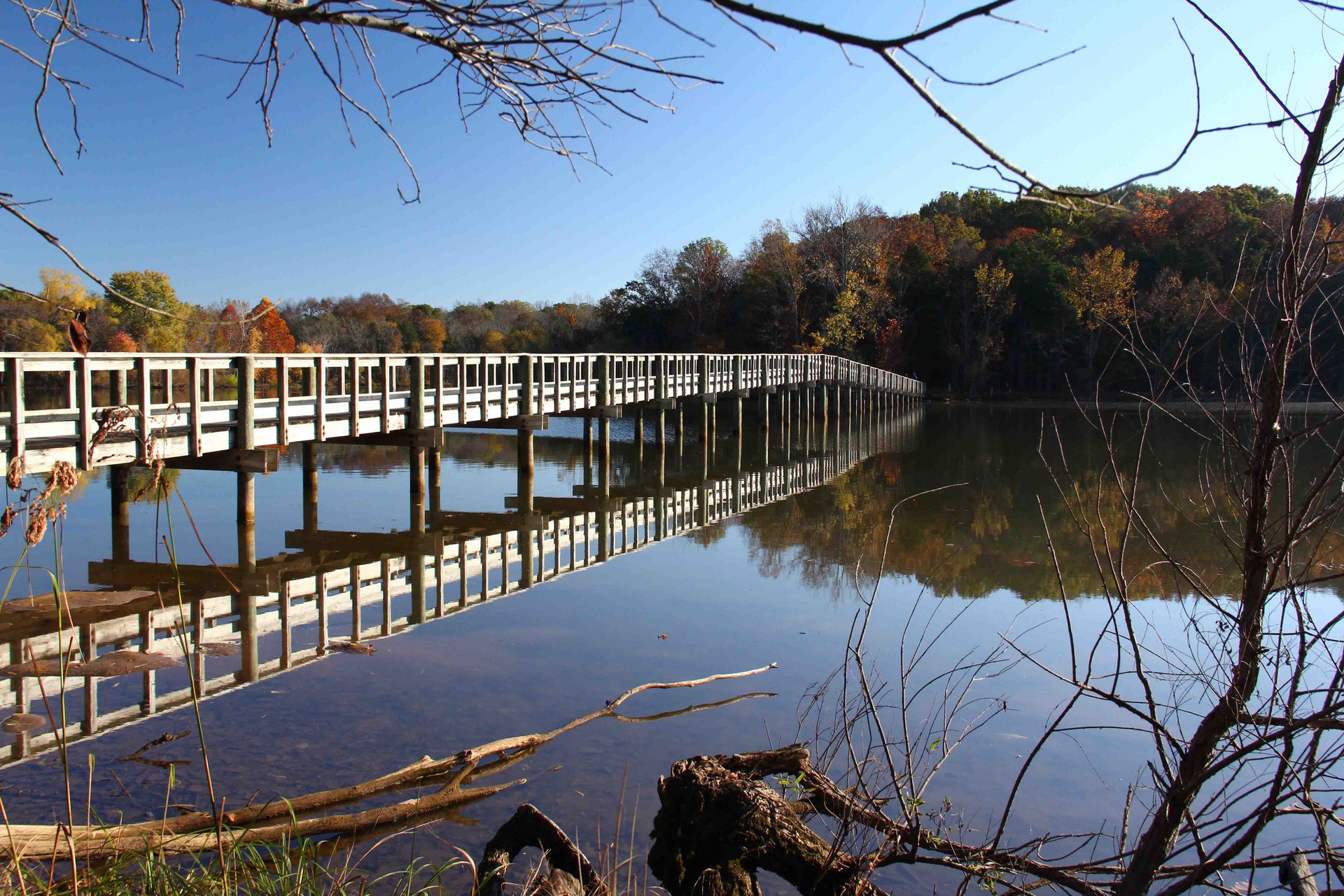 If you're into water sports or just enjoy being by the water, you'll love the Nashville Shores Lakeside Resort, which is located on the shores of Percy Priest Lake. Here, you can rent a pontoon boat for a relaxing day on the lake, or get your adrenaline pumping with some jet skiing. There's also a fantastic waterpark and treetop adventure park, perfect for family fun.
Then there's the Cedar Creek Sports Center, which, while not a park, offers plenty of outdoor fun. From go-karts and mini-golf to batting cages and a driving range, it's a place where families can spend an entire day having fun. They also offer boat rentals for a fun day out on the nearby Old Hickory Lake.
If you're a keen cyclist or jogger, you'll appreciate the city's Greenway system. The Mount Juliet Bike Trail, for instance, is a scenic route that winds through the city, providing a safe and pleasant path for cyclists and pedestrians alike.
With its variety of parks and natural attractions, Mount Juliet offers countless opportunities to get outdoors and enjoy nature. Whether you prefer a peaceful walk, a challenging hike, or a day of water sports, you'll find it all in this beautiful city.
Business and Industry
Mount Juliet, often referred to as "The City Between The Lakes", has a diverse and expanding business community. One of the primary industries here is the retail sector, being the home of the largest shopping center between Nashville and Knoxville, the Providence Marketplace. This shopping destination, along with various other smaller retail spaces, are a significant source of employment and tax revenue for the city.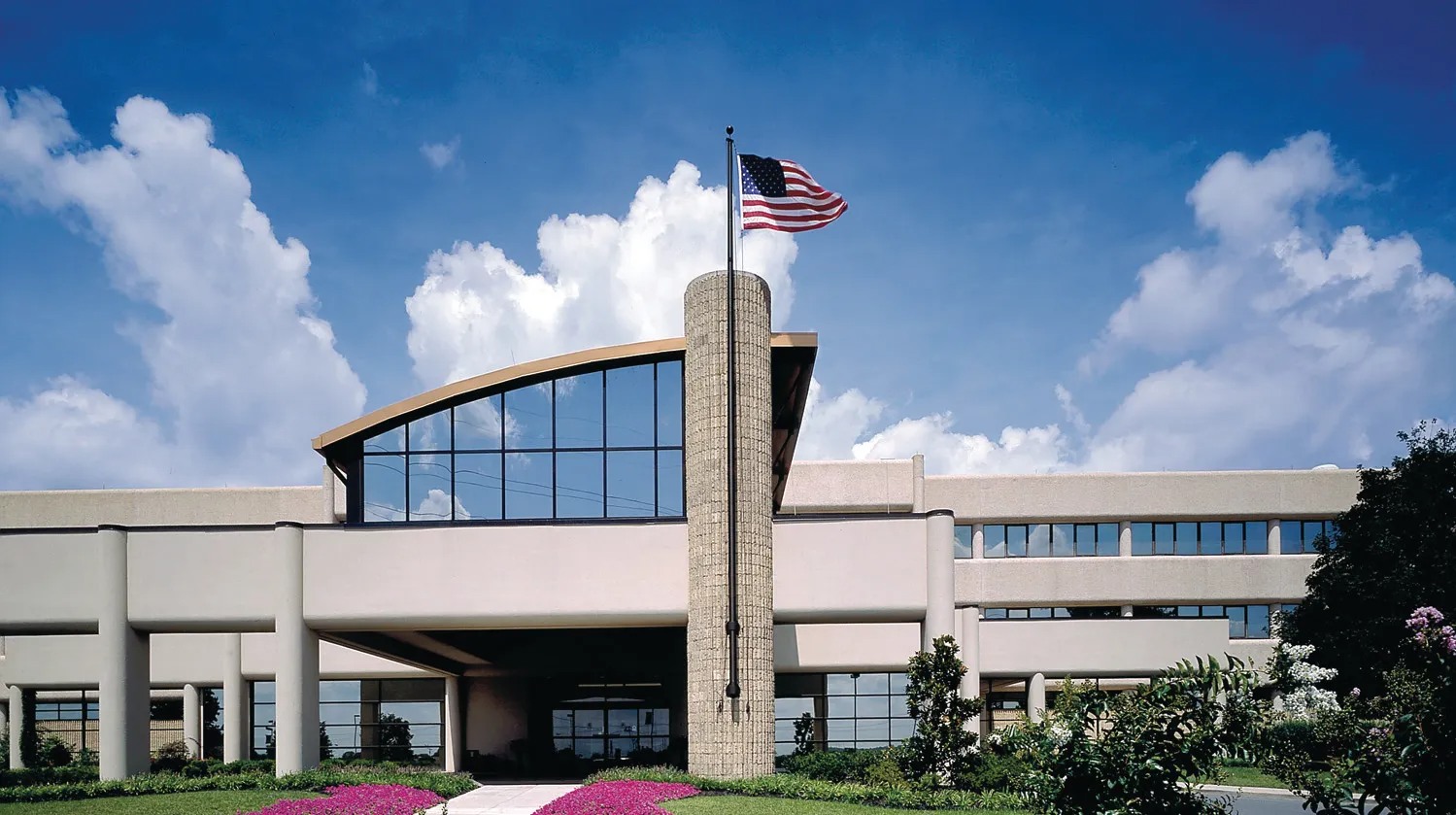 The logistics and distribution sector is also quite substantial in Mount Juliet. It's strategically positioned within a day's drive of 75% of the U.S. population, making it a prime spot for this industry. For example, Amazon has a fulfillment center here which employs a significant number of local residents. Additionally, CEVA Logistics and FedEx also have major operations in Mount Juliet.
Healthcare is another key industry in Mount Juliet, with TriStar Summit Medical Center as one of the city's major employers. The city is also home to various specialty clinics, dentists, and other health and wellness services, providing a wide range of healthcare services to residents.
Finally, it's important to note the local real estate and construction industry in Mount Juliet. The city's population has been growing rapidly, and the demand for new residential and commercial spaces has fueled growth in these sectors. Various construction companies and real estate agencies have their offices in Mount Juliet, contributing to the city's economy and development.
Airport and Transportation
If you're in Mount Juliet, TN, you're actually quite close to a major airport. The Nashville International Airport (BNA) is approximately 20 miles west of Mount Juliet. It's a significant air travel hub offering numerous domestic and international flights daily, making it quite convenient for residents and businesses in Mount Juliet.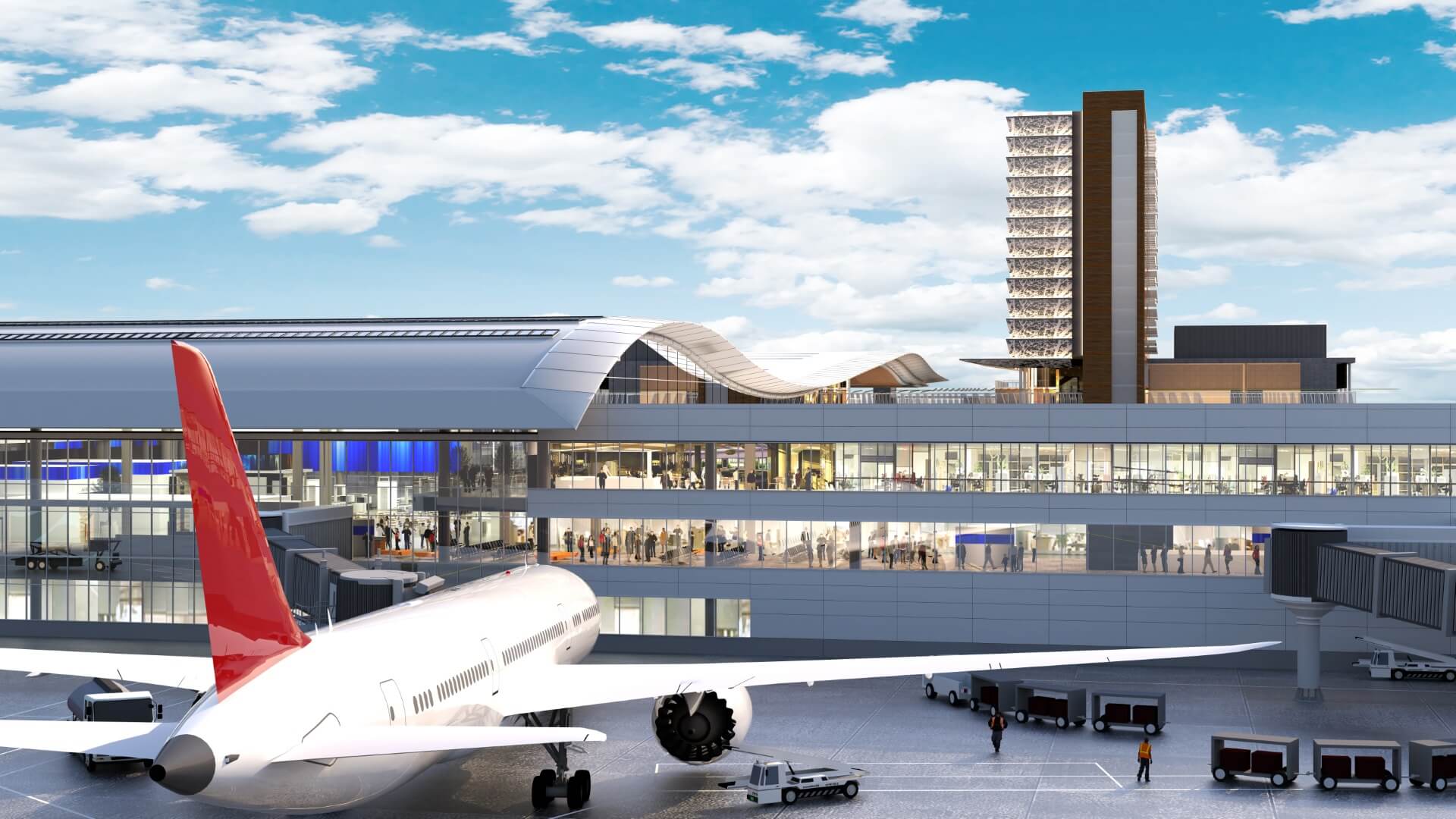 As for public transportation options in Mount Juliet, the city is served by the Regional Transportation Authority of Middle Tennessee (RTA). This includes the Music City Star, a commuter rail service which connects Mount Juliet with downtown Nashville, offering a great option for commuters or anyone looking to spend a day in the city without worrying about driving or parking.
Apart from the Music City Star, there's also the RTA bus service which connects Mount Juliet to various parts of the greater Nashville area. Additionally, several taxi companies and rideshare services like Uber and Lyft operate in Mount Juliet, offering convenient door-to-door transportation.
Of course, for local travel within the city, many residents rely on their personal vehicles, given the city's suburban layout. However, Mount Juliet is also known for its extensive system of bike paths and walking trails, providing a greener and healthier alternative for short-distance travel.
Weather
Let's start with the summer. The weather in Mount Juliet during these months is typically warm and humid. High temperatures can reach into the 90s Fahrenheit, especially in July and August, which are the hottest months. While the humidity can be quite high, residents and visitors find relief in the city's numerous parks and nearby lakes. Plus, the long summer days offer a lot of opportunities for outdoor activities.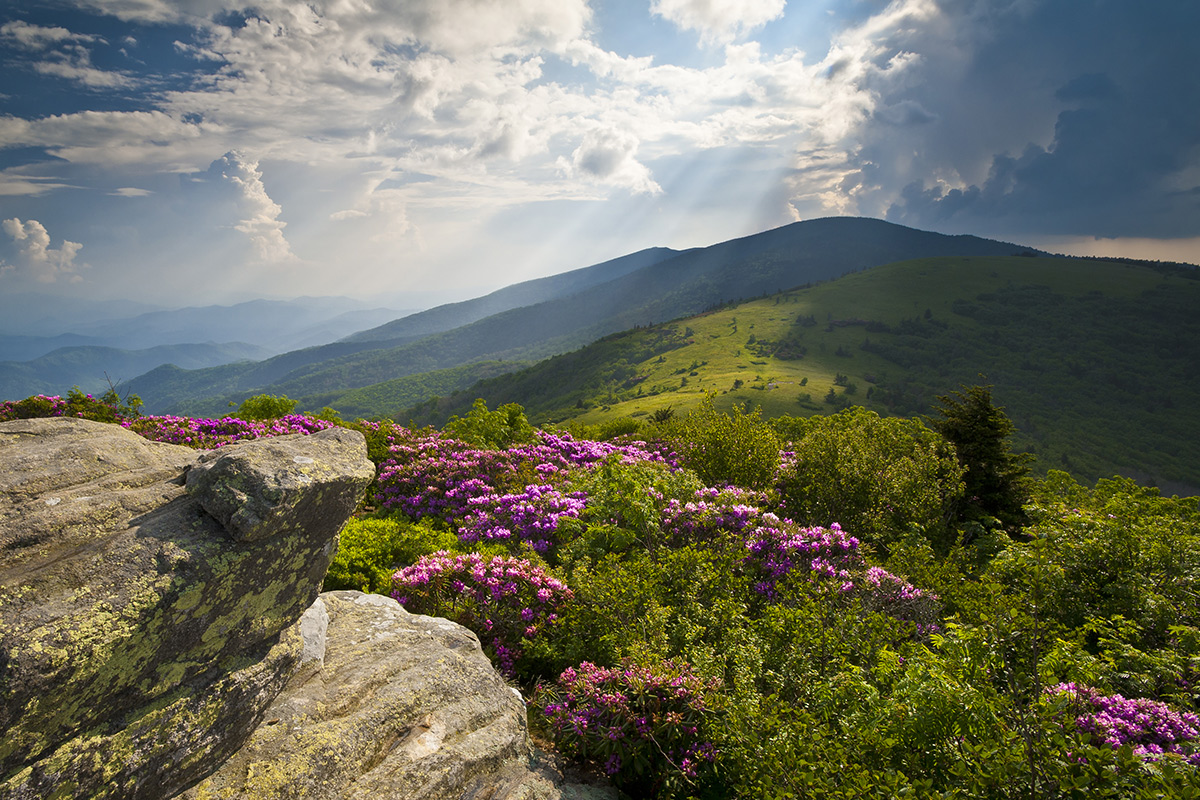 Autumn in Mount Juliet brings cooler temperatures and a beautiful display of fall foliage. The region is quite well-known for the changing colors of the leaves. Temperatures during this season can range from the high 70s in early September down to the 50s as we approach late November.
Winter is generally mild in Mount Juliet, especially when compared to northern states. Temperatures typically hover in the 30s and 40s, and while the area does receive some snow, it's usually not very heavy. There are also plenty of clear, crisp winter days where the sun shines brightly.
When spring arrives, Mount Juliet comes alive with color as flowers and trees begin to bloom. Temperatures start to rise into the 60s and 70s, and there's quite a bit of rain during this season, contributing to the lush, green landscapes you'll see all over the city. Spring is a popular time for gardening and outdoor events in Mount Juliet.
Private and Public Schools
Education is highly valued in Mount Juliet, and the city is served by a mix of both public and private schools that cater to a variety of educational needs.
On the public side, schools in Mount Juliet fall under the jurisdiction of the Wilson County School District. Notable schools in the city include Mount Juliet High School, which has a solid reputation for both academics and athletics. There are also several elementary and middle schools such as Elzie D. Patton Elementary School and Mt. Juliet Middle School, known for their dedication to student growth and development.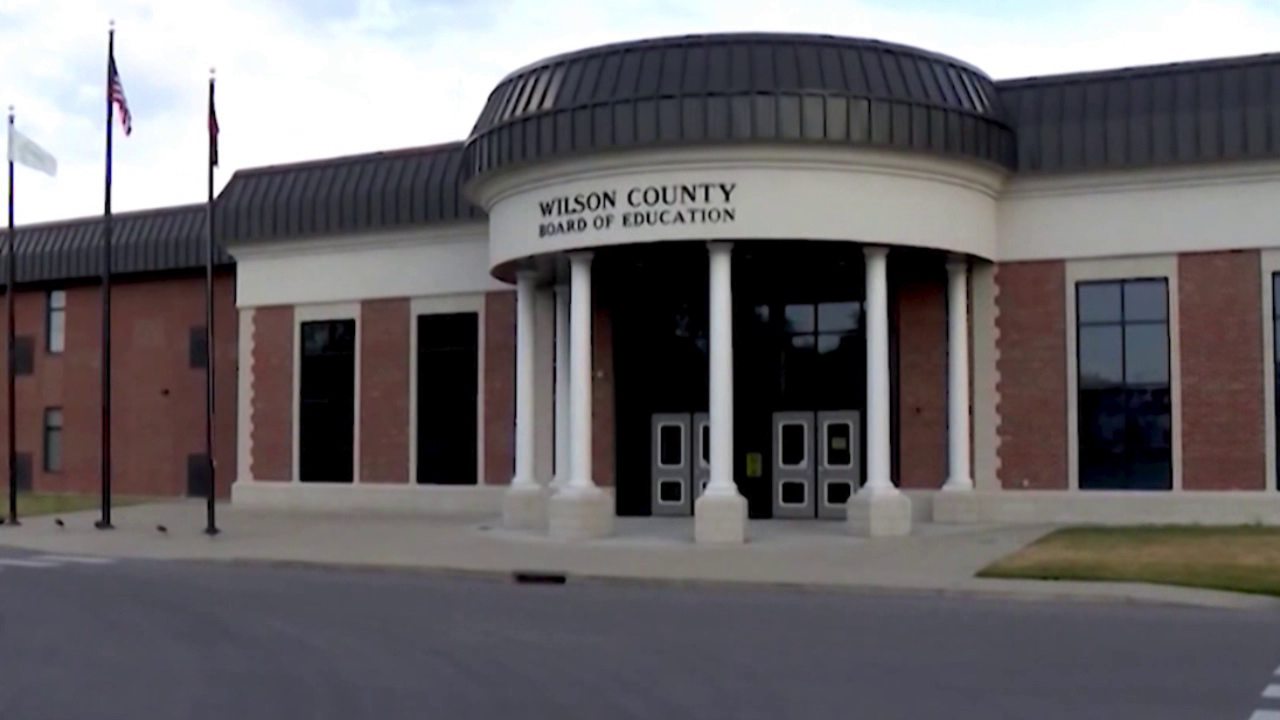 For parents seeking private education, Mount Juliet Christian Academy is a popular choice. It serves students from preschool through high school and offers a comprehensive curriculum grounded in Christian values. The academy is known for its small class sizes, which allow for more personalized attention to each student.
Another interesting option is Heritage Christian Academy, a private institution that provides a classical Christian education, emphasizing logic, rhetoric, and critical thinking skills in addition to the regular curriculum.
For younger children, Mount Juliet also has a variety of private preschools and childcare centers that focus on early education and development. These include the Goddard School and Primrose School of Mt. Juliet, both of which offer programs for children as young as six weeks old.
In summary, whether you're looking for public or private, secular or religious, Mount Juliet's educational landscape offers a diverse range of options for families to consider.
History
Mount Juliet, nestled in Wilson County, Tennessee, has a rich history that dates back to the early 19th century. The city was officially incorporated on November 20, 1835, but its history extends beyond that. The city's unique name is said to have two possible origins. One theory suggests it was named after the Mount Juliet Estate in County Kilkenny, Ireland - a nod to the Irish roots of many of the area's settlers. The other theory posits that it was named after a woman named Juliet, who was known to provide hospitality to railway workers as they were constructing the local line.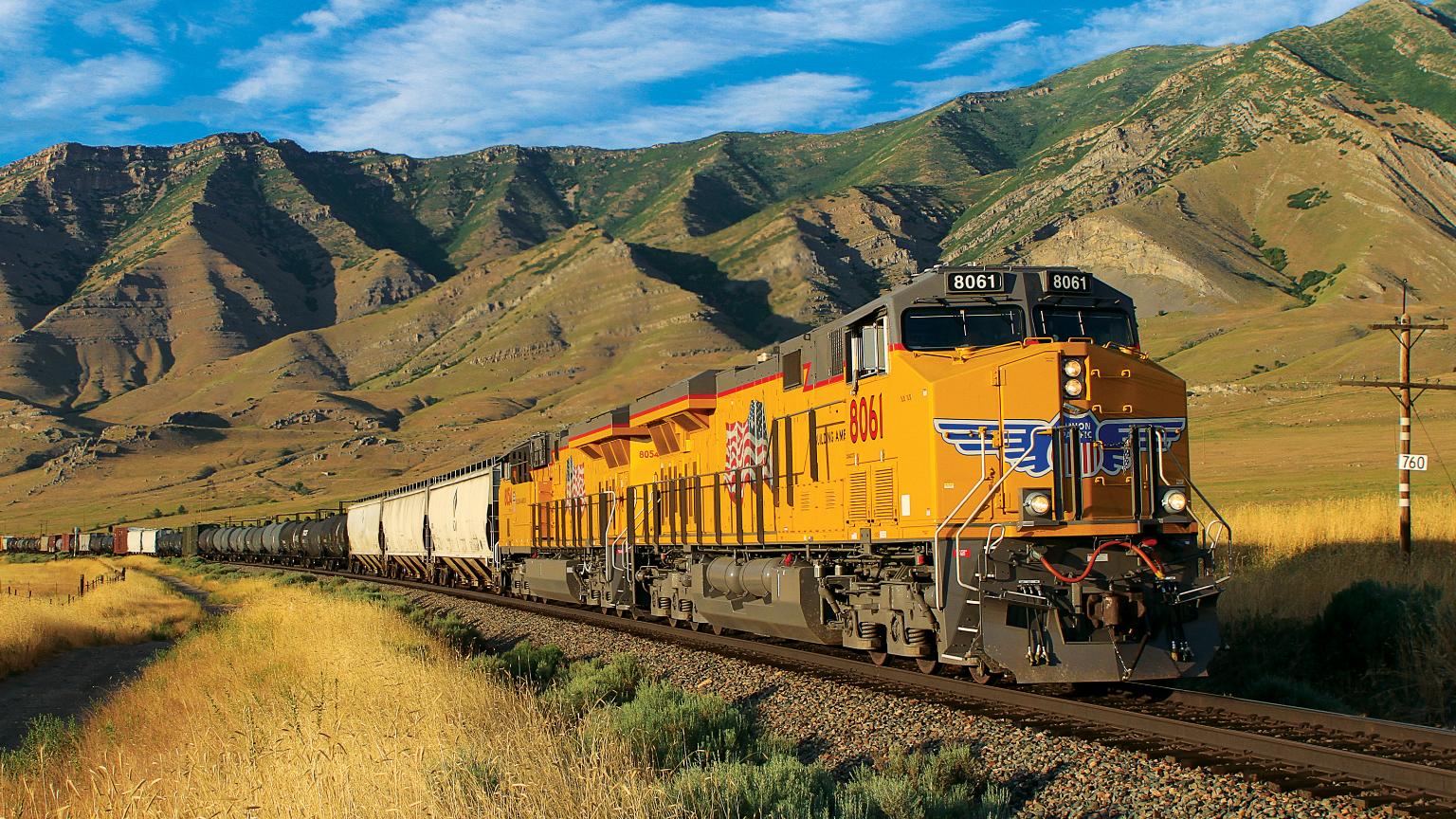 In its early years, Mount Juliet was a small, agricultural community. The construction of the Tennessee & Pacific Railroad through the town in the late 19th century had a profound effect on the area, stimulating growth and making Mount Juliet a significant hub for the transport of goods and passengers.
As the decades passed, Mount Juliet gradually evolved from a quiet, rural town into a thriving suburb of Nashville. The construction of Interstate 40 in the 1960s and 1970s further spurred this growth by making it easier for people to commute to and from Nashville.
Despite its growth, Mount Juliet has managed to retain much of its small-town charm. Many of the city's historical buildings are still standing today, a testament to the community's respect for its past. Today, it's known as "The City Between The Lakes", owing to its location between Percy Priest Lake and Old Hickory Lake, adding a layer of natural beauty to its historical charm.