Hermitage, TN Homes for Sale
Hermitage, TN Homes for Sale
September 27, 2023
Hermitage, nestled in the heart of Tennessee, is a harmonious blend of historic significance and modern appeal. Named after The Hermitage, President Andrew Jackson's plantation, this community wears its rich past with pride, while simultaneously moving forward with vibrant energy. As you consider relocating to this picturesque corner of the Volunteer State, you'll discover a plethora of opportunities waiting for you, particularly when it comes to finding the perfect home.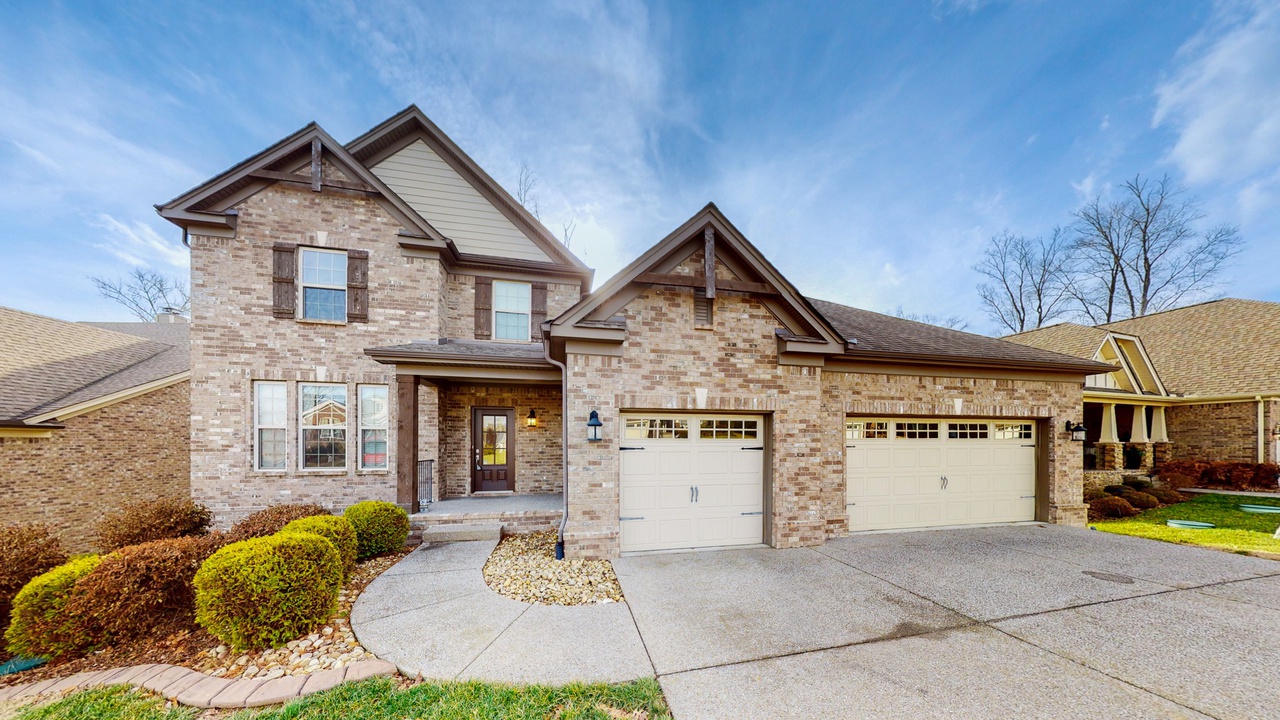 When envisioning life in Hermitage, think about tree-lined streets, welcoming neighbors, and a diverse range of residential options. From charming single-family homes to contemporary apartments, the housing landscape in Hermitage is varied enough to cater to the unique preferences of its burgeoning community. But finding the ideal home is not just about architecture and amenities—it's about the intangibles, the feeling of belonging, and the connection to a community.
In the subsequent sections, we will delve deeper into what makes Hermitage an alluring destination for homebuyers, the considerations to keep in mind while house hunting, and tips for making your transition smooth. Welcome to Hermitage, where every corner holds a story and every home beckons a new beginning.
Housing Market
The Hermitage housing market presents a variety of options for potential homeowners, combining a mix of architectural styles, sizes, and pricing that can cater to diverse preferences and budgets. The homes here beautifully blend the old with the new, showcasing properties that date back decades and newer construction that caters to contemporary tastes.
One of the significant characteristics of the Hermitage housing market is its affordability, especially when compared to the Nashville Metro area at large. As a suburb of Nashville, Hermitage provides a more cost-effective alternative for those who wish to be close to the city but still enjoy the benefits of suburban living. Median home prices in Hermitage are typically lower than in downtown Nashville, offering considerable value for money, especially for first-time buyers or those on a tighter budget.
A unique aspect of Hermitage's housing market is the prevalence of single-family homes. These homes often come with spacious yards and are perfect for those who cherish outdoor space for gardening, children's play areas, or just enjoying the Tennessee weather. Many properties also feature traditional Southern architecture, complete with front porches perfect for relaxed evenings and friendly neighborhood chats.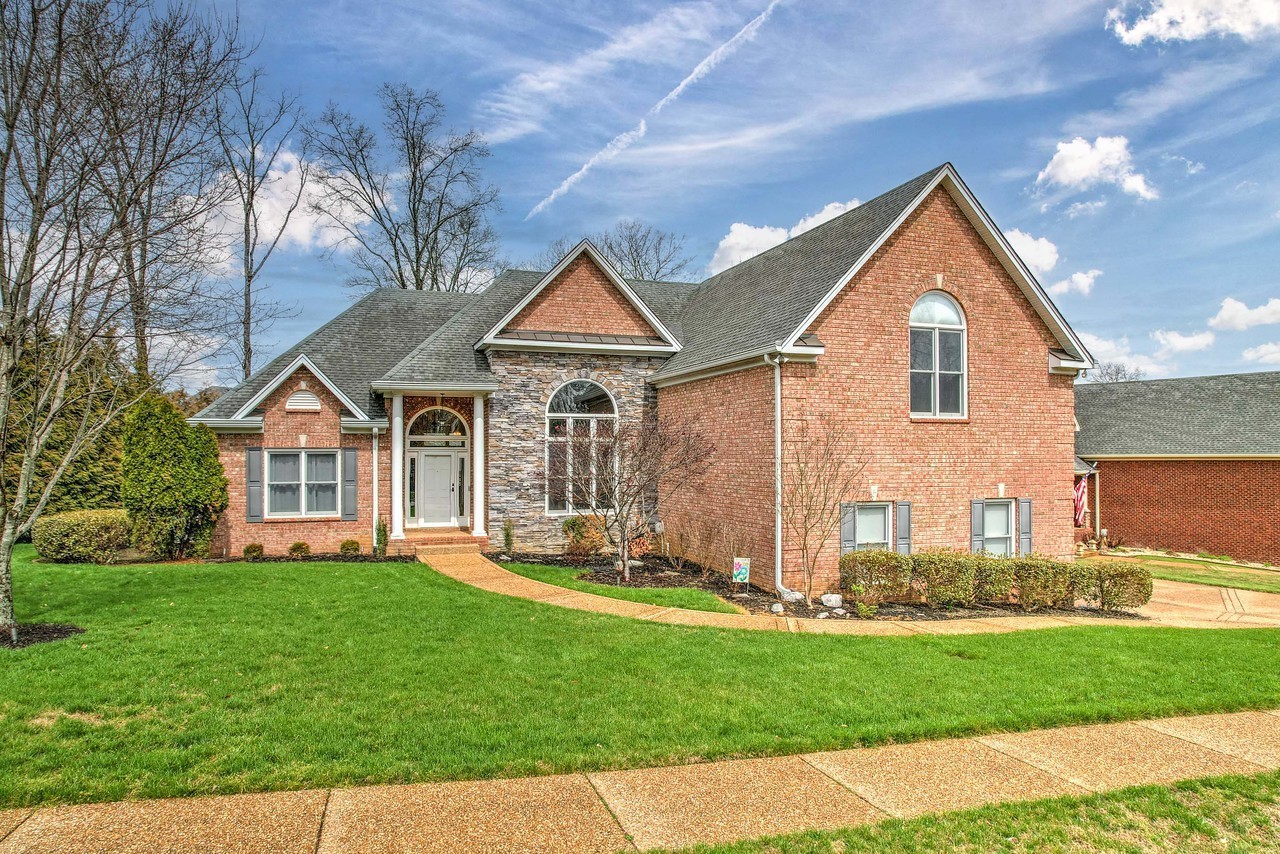 Furthermore, the housing market in Hermitage is reasonably stable, with home values expected to increase in the coming years. This trend makes buying a home in Hermitage a sound investment decision. The demand for homes in Hermitage has steadily increased over the years, owing to its growing reputation as a desirable place to live.
When it comes to location, many homes in Hermitage are conveniently located close to necessary amenities. Groceries, shopping centers, and high-quality schools are usually just a short drive away. In addition, many properties are in proximity to beautiful parks and recreational areas, such as the popular Percy Priest Lake and the scenic Stones River.
Condos and townhouses are also gaining popularity in the Hermitage housing market. They offer a maintenance-free lifestyle that is appealing to young professionals, empty nesters, and those who desire a lock-and-leave type of home. These types of residences often come with community amenities like swimming pools, gyms, and clubhouses, adding to the appeal.
In summary, the Hermitage, TN housing market offers potential homeowners a wealth of options. From affordable, quaint homes to spacious family residences, and from historic neighborhoods to newly developed areas, Hermitage accommodates a wide array of residential preferences. Whether you value proximity to city amenities or cherish the tranquility of suburban living, you're likely to find a home that's right for you in Hermitage.
Nearby Cities
Adjacent to Hermitage, Tennessee, are several thriving cities and towns, each with its unique housing market characteristics, lifestyle, and attractions. Mt. Juliet, Old Hickory, and Nashville are among these, offering their unique charm and benefits.
Mt. Juliet, often referred to as the "City Between the Lakes," is a rapidly growing city located east of Hermitage. It is renowned for its beautiful homes, excellent schools, and robust retail sector. The housing market here is diverse, with options ranging from affordable starter homes to luxurious lakeside properties. The Providence Marketplace, a sprawling outdoor shopping center, is a prime attraction, hosting a wide variety of stores, restaurants, and entertainment venues. With its city conveniences and natural beauty, Mt. Juliet offers a blend of suburban tranquility and urban excitement.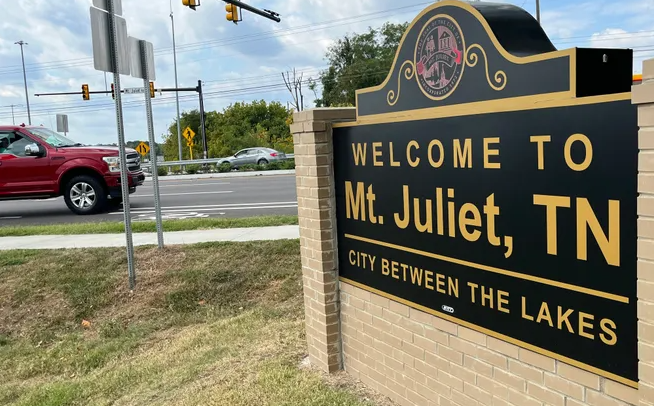 Old Hickory, a quaint community situated north of Hermitage, is known for its rich history and tight-knit community. Its housing market is an eclectic mix of charming historic homes and new constructions. The Old Hickory Village, a historic neighborhood designed in the early 20th century, is a particular standout with its well-preserved cottages and Craftsman-style homes. Old Hickory also enjoys proximity to Old Hickory Lake, offering numerous outdoor activities such as boating, fishing, and hiking. Its small-town feel and slower pace of life provide a serene environment for those looking for a quiet and peaceful lifestyle.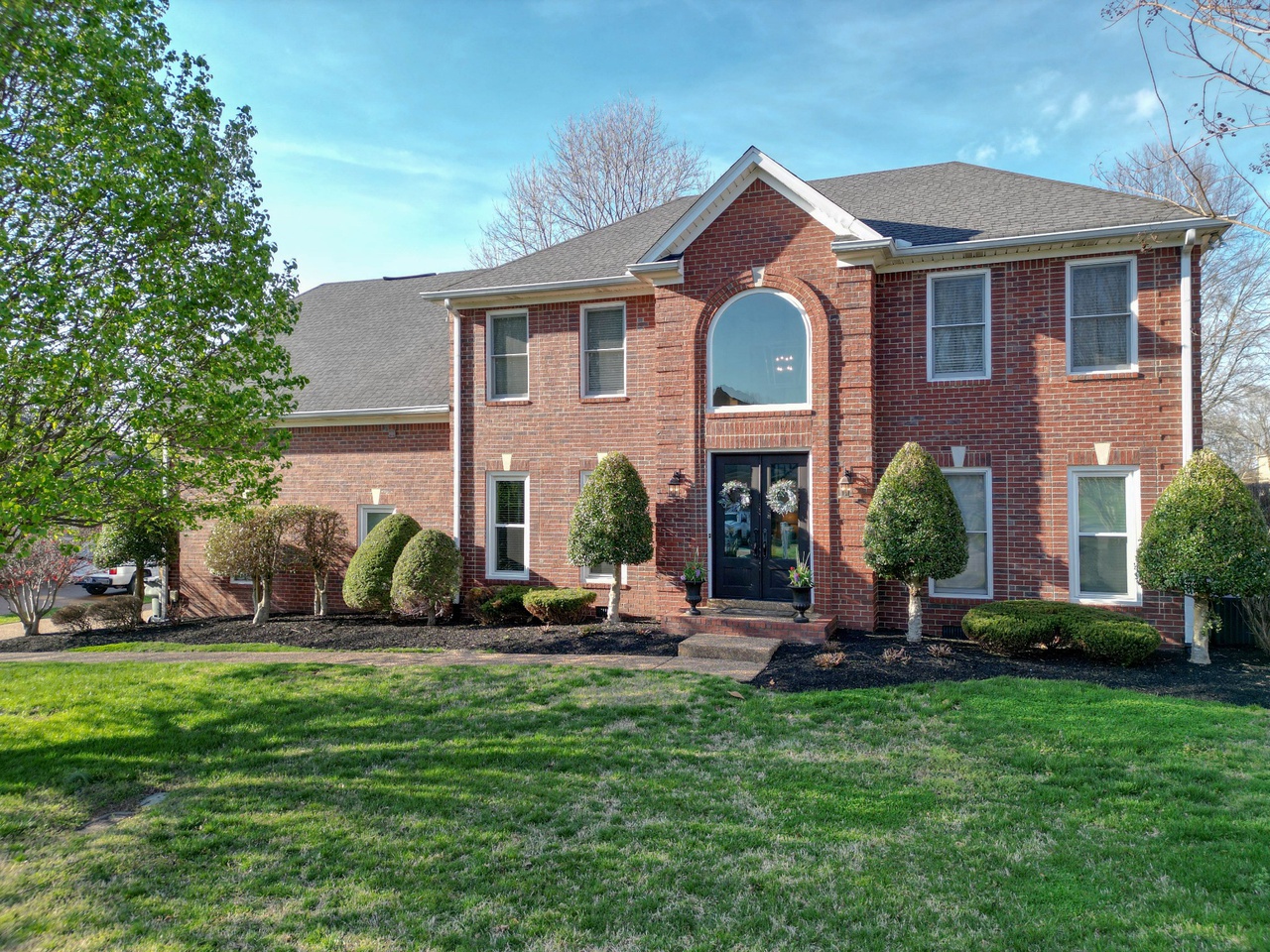 Meanwhile, Nashville, located to the west of Hermitage, is a city filled with vibrancy and dynamism. As the capital of Tennessee and the heart of the country music industry, Nashville offers an unparalleled lifestyle. The housing market here is diverse and dynamic, featuring everything from high-rise condos and townhouses in the heart of downtown to charming historic homes in established neighborhoods. Living in Nashville offers access to world-class dining, shopping, and entertainment, including the legendary Grand Ole Opry and the Country Music Hall of Fame. Furthermore, Nashville is home to many top-ranked universities and medical centers, making it an attractive city for students, professionals, and families alike.
These cities, in close proximity to Hermitage, each present their unique appeal. Mt. Juliet offers the allure of suburban living coupled with a vibrant retail scene, Old Hickory provides a peaceful, tight-knit community steeped in history, and Nashville presents the excitement and conveniences of urban living. Each city contributes to the diverse lifestyle and housing options available in the broader Hermitage area, offering an array of choices for those looking to move to this part of Tennessee.
Top Neighborhoods
In Hermitage, Tennessee, you'll find an array of diverse and appealing residential neighborhoods that cater to a variety of lifestyle needs. Some of the top residential areas in Hermitage include Tulip Grove, Rachel's Square, and Seven Points. Each of these neighborhoods has unique attributes that make them an attractive choice for prospective homeowners.
Tulip Grove is one of the largest neighborhoods in Hermitage and is particularly popular with families. The area is home to a broad mix of architectural styles, including ranch, split-level, and two-story homes, many of which have spacious lots. Residents of Tulip Grove enjoy easy access to local amenities like grocery stores, restaurants, and parks. Tulip Grove Elementary School, highly rated for its academic and extracurricular programs, also resides in this neighborhood, making it a favorite among families with young children.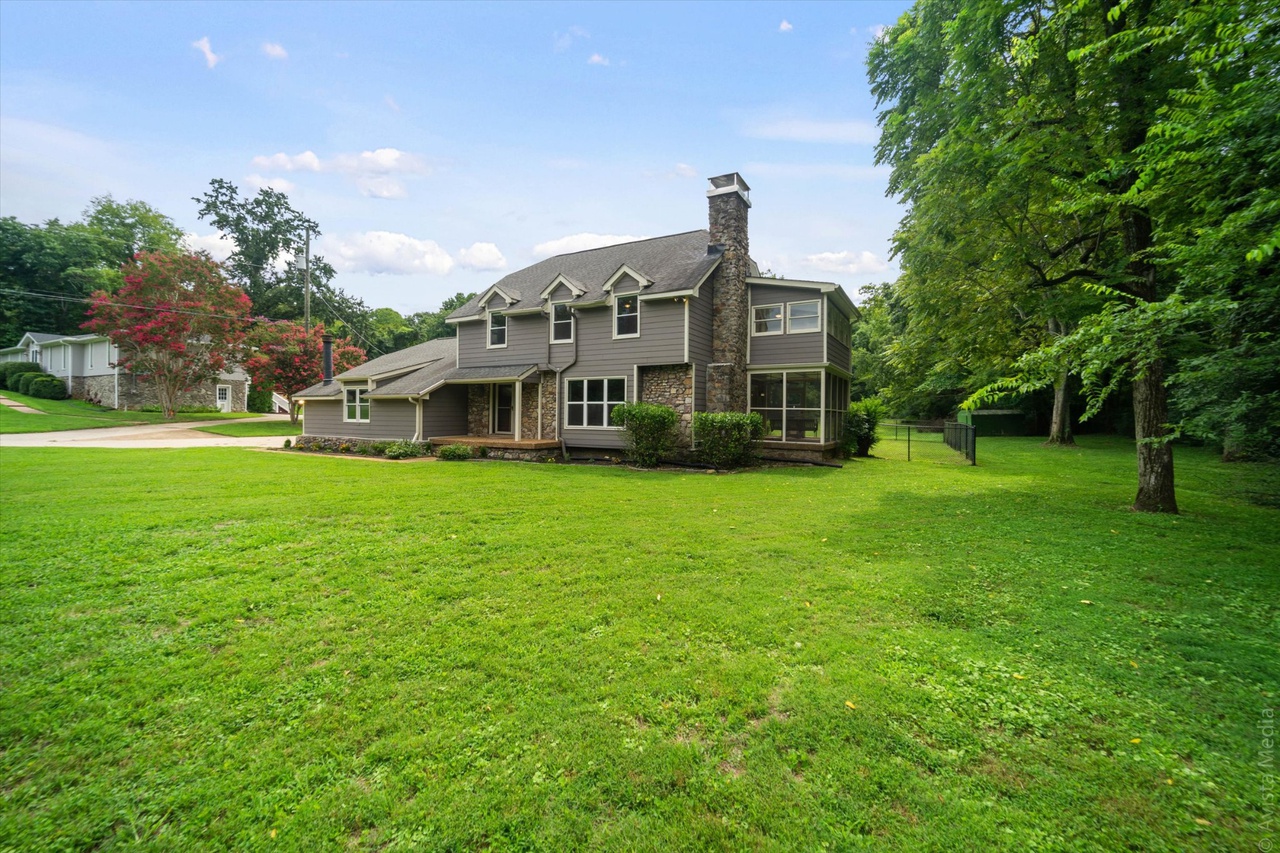 Rachel's Square, a relatively newer development, offers modern homes with contemporary amenities. The neighborhood primarily consists of townhomes and single-family homes, all built within the last two decades. Homes in Rachel's Square often come with features like updated kitchens, spacious master suites, and landscaped yards. The community is conveniently located near major highways, making it a great choice for commuters. Additionally, the neighborhood enjoys proximity to the Hermitage Library and the Hermitage Community Center, providing ample opportunities for recreation and community engagement.
Seven Points is another desirable neighborhood in Hermitage, named after the nearby Seven Points Recreation Area on Percy Priest Lake. The neighborhood features a mix of housing types, from charming mid-century houses to more contemporary homes. The major attraction of Seven Points is its access to outdoor recreational activities. The neighborhood is just a stone's throw from the lake, offering residents opportunities for boating, fishing, and hiking. The Stones River Greenway, a popular trail for walking and biking, is also easily accessible from Seven Points.
Whether you're looking for a family-friendly neighborhood like Tulip Grove, a modern and convenient community like Rachel's Square, or a home with access to outdoor adventures like in Seven Points, Hermitage, Tennessee, has a neighborhood to suit your needs. These areas, along with others in the city, contribute to the diverse residential landscape that Hermitage offers, providing ample choice for those looking to make this community their home.
Top Condos & Townhomes
While Hermitage, Tennessee, is known for its charming single-family homes, it also hosts a number of notable condominium and townhome communities. These communities offer an appealing alternative to traditional houses, often with added amenities and less maintenance. Some of the most popular condo and townhome communities in Hermitage include Villages of Riverwood, Hermitage Hills, and Stones River Townhomes.
Villages of Riverwood is a sought-after community known for its well-maintained townhomes and condos. Situated in a tranquil environment near Stones River, the community offers a variety of floor plans to accommodate different needs. It also features several amenities, such as a community pool, fitness center, and clubhouse, allowing residents to maintain an active and social lifestyle. The neighborhood's location near the interstate also makes commuting to downtown Nashville convenient, making it an attractive choice for professionals.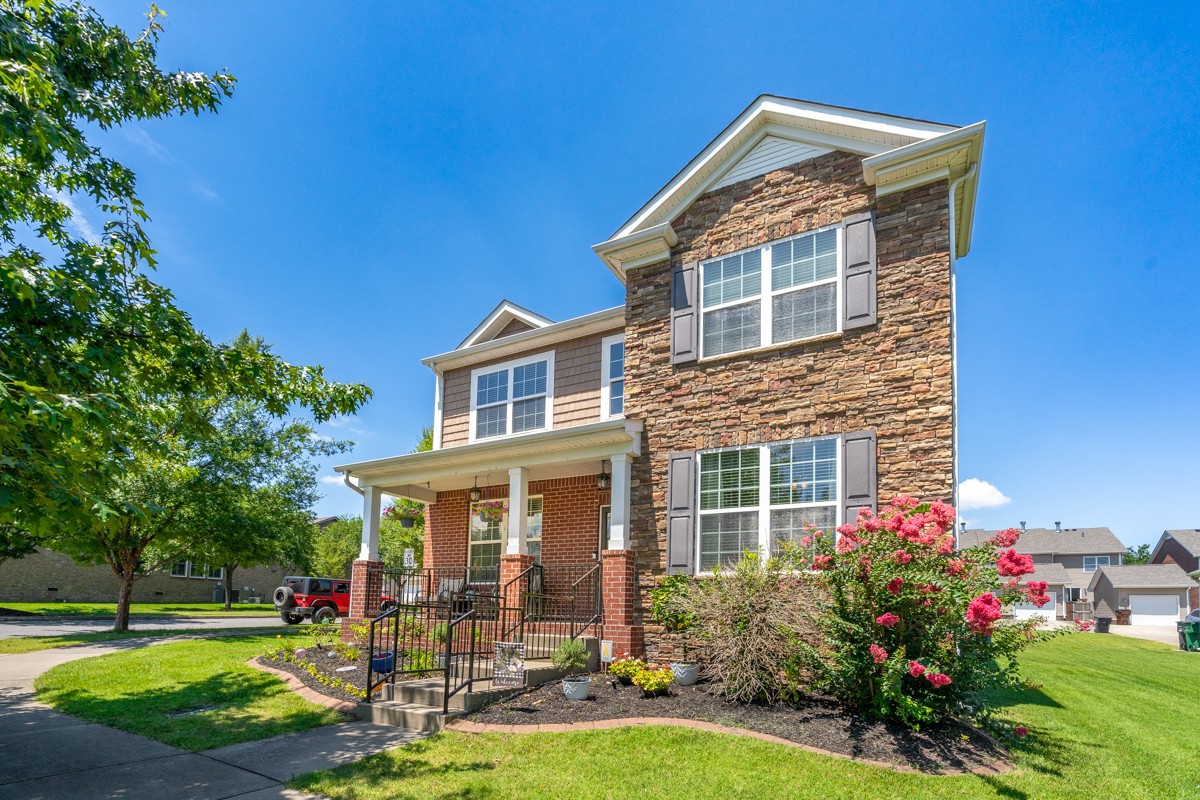 Hermitage Hills is another popular community, featuring a mix of condos and townhomes. The homes in this community typically offer two to three bedrooms and come with modern interiors. Some of the amenities offered in Hermitage Hills include landscaped common areas and parking spaces. One of the key benefits of this community is its proximity to a wide range of local amenities, including shopping centers, restaurants, and schools, making it a convenient place to live.
Stones River Townhomes is a well-established community offering spacious townhomes in a serene setting. The homes in this community often feature private patios, generous living spaces, and updated kitchens. The Stones River Greenway, a beautiful trail for walking, running, or biking, is within walking distance from this community, making it a great choice for those who enjoy outdoor activities. Additionally, its location near the Percy Priest Lake offers opportunities for water-based recreational activities like boating and fishing.
Each of these communities in Hermitage, TN, offers unique benefits. From the serene environment of Villages of Riverwood to the convenience of Hermitage Hills, and the recreational options available at Stones River Townhomes, there's a townhome or condo community in Hermitage to match diverse lifestyle needs. These communities provide the convenience of low-maintenance living coupled with amenities designed to enhance the quality of life for their residents.
Cost of Living
When compared to other metro cities and parts of the USA, Hermitage, Tennessee, offers a relatively affordable cost of living. A variety of factors, including housing, transportation, and grocery prices, all contribute to this affordability, making Hermitage an attractive place to live, particularly for families and young professionals.
The most significant aspect of the cost of living is typically housing, and Hermitage offers great value in this regard. The median home price in Hermitage is considerably lower than in many other metropolitan areas of the country, including coastal cities such as Los Angeles and New York. Compared to the national median, Hermitage's housing costs are notably lower, allowing residents to get more home for their money. This affordability extends to the rental market as well, with average rents in Hermitage also being lower than national averages.
Transportation costs in Hermitage also tend to be lower than in other parts of the USA. Gasoline prices are typically below the national average, and the overall cost of vehicle maintenance and insurance is also reasonable. Public transportation, while not as extensive as in larger cities, is available and affordable. Moreover, the city's manageable size and the proximity of homes to essential amenities often make commuting shorter and less expensive than in larger metropolitan areas.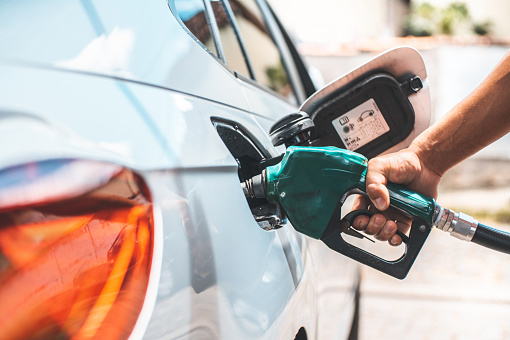 Grocery costs in Hermitage are generally on par with or slightly below the national average, contributing to the overall affordability of living in this city. Tennessee's state sales tax is higher than in some other states, but this is somewhat offset by the lack of a state income tax.
Healthcare, another significant factor in the cost of living, is also more affordable in Hermitage compared to other metropolitan areas. The city has several high-quality healthcare providers, and the costs for common procedures and routine care are generally lower than the national median.
While the cost of living can vary depending on personal circumstances and lifestyle, on the whole, Hermitage, TN offers a more affordable alternative compared to many other metro cities in the U.S. Whether you're a first-time homebuyer, a young professional starting your career, or a retiree looking to make the most of your savings, the lower cost of living in Hermitage can make your money go further and offer a comfortable and enjoyable lifestyle.
Restaurants and Dining
One of the many delights of living in Hermitage, Tennessee, is the wide variety of dining options available. This city boasts an array of eateries that cater to every palate, ranging from cozy local spots to upscale dining experiences.
For those who love international cuisine, Hermitage doesn't disappoint. Try Cinco De Mayo for their authentic Mexican dishes. This restaurant is known for its lively atmosphere, extensive menu, and of course, its delicious tacos and margaritas. If you're in the mood for Asian cuisine, head over to Sapporo Japanese Restaurant. Their sushi rolls, hibachi dishes, and sake selection have garnered a loyal following in the community.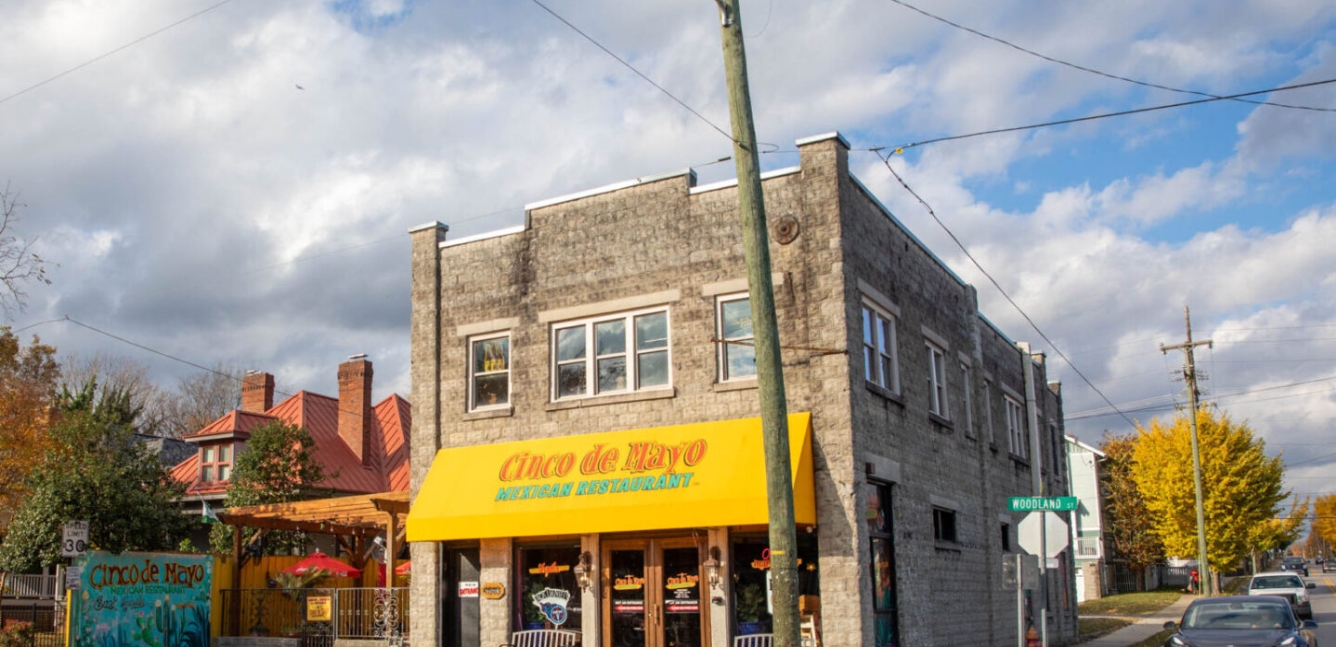 If you're looking for a more upscale dining experience, you might want to check out the Hermitage Steak House. This local favorite is known for its mouthwatering steaks, fresh seafood, and an extensive wine list. The ambiance is warm and inviting, making it a perfect spot for a special occasion or romantic night out.
For some homestyle comfort food, there's no place like the Gourmet Donuts. Don't let the name fool you - they serve more than just donuts! Their menu includes a range of breakfast and lunch options, from fluffy biscuits and gravy to classic sandwiches. And of course, you can't leave without trying one of their freshly baked donuts.
Pizza lovers should make a point of visiting NYNY Pizza. This local spot is known for its authentic New York-style pizza with a thin, crispy crust and generous toppings. Whether you're a fan of classic margherita or adventurous combinations, you'll find a pizza to love here.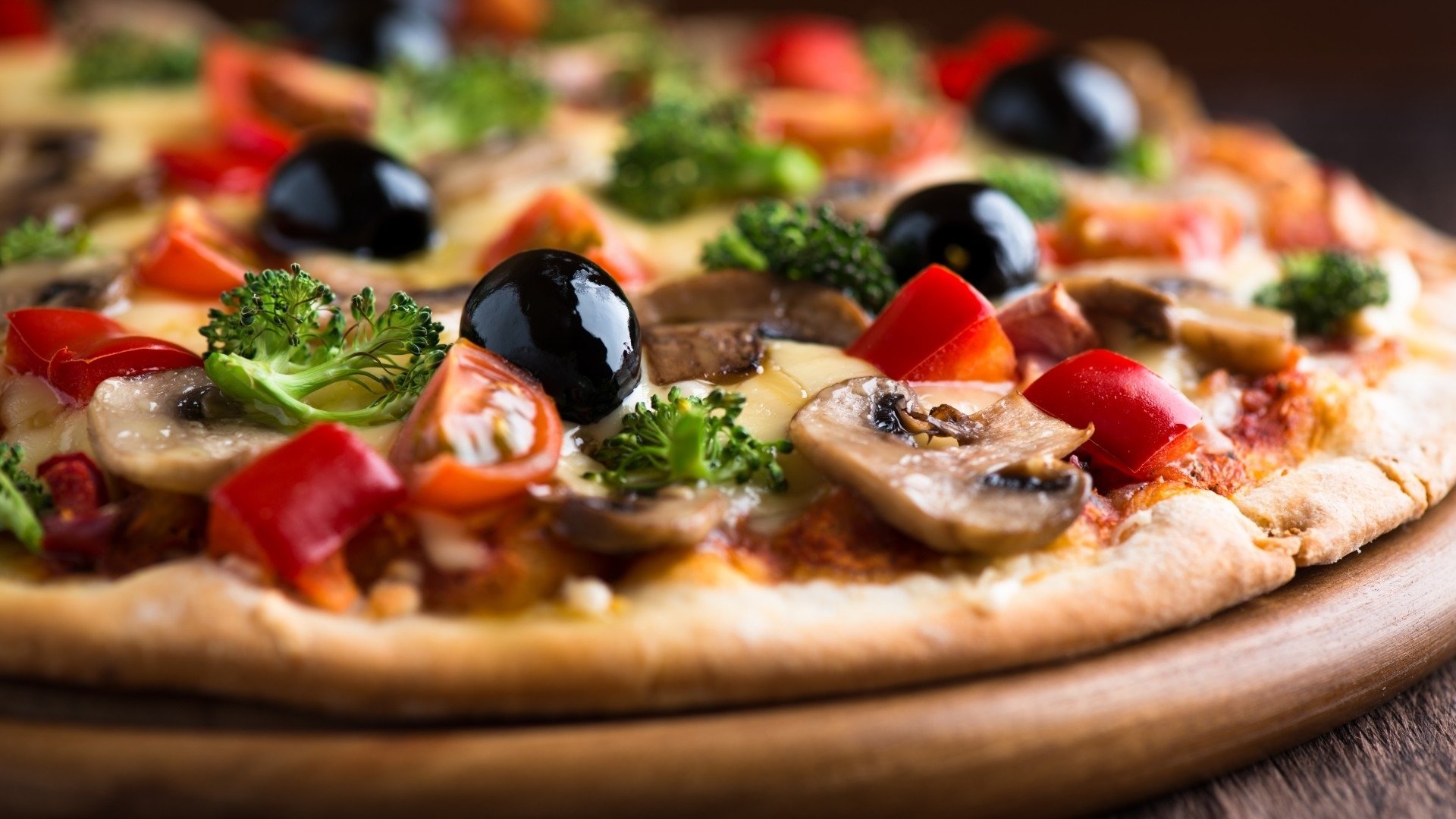 And let's not forget about the local cafés and bakeries in Hermitage. The Perk Spot Coffee Shop is a must-visit for coffee aficionados. It's a wonderful place to grab your morning cup of joe or unwind with a latte in the afternoon. Their pastries are also worth a try, especially the croissants.
Whether you're a resident or a visitor in Hermitage, you'll appreciate the diverse dining options this city offers. There are cuisines to match every preference and occasions from a quick bite to a sit-down meal. So next time you're in Hermitage, why not try a new restaurant or revisit an old favorite? The city's culinary scene is always ready to surprise and delight you.
Shopping and Entertainment
Hermitage, Tennessee, isn't just about historical landmarks and beautiful scenery - the city also offers a range of entertainment and shopping options that cater to all tastes and preferences.
If you're a fan of shopping, you'll appreciate the variety of retail options available in Hermitage. Anchor stores like Target and Kohl's provide a wide range of goods, from fashion to electronics and household items. For those who prefer a local touch, there are numerous independent boutiques and antique shops scattered throughout the city. Be sure to visit the Hermitage Plaza Shopping Center and the Oakwood Commons for a mix of retail stores, services, and eateries.
When it comes to entertainment, Hermitage has something for everyone. The Regal Providence Stadium, located just a short drive away in Mt. Juliet, is a popular spot for catching the latest blockbuster movies. The theater offers comfortable seating and a great selection of movies, making for a perfect weekend outing.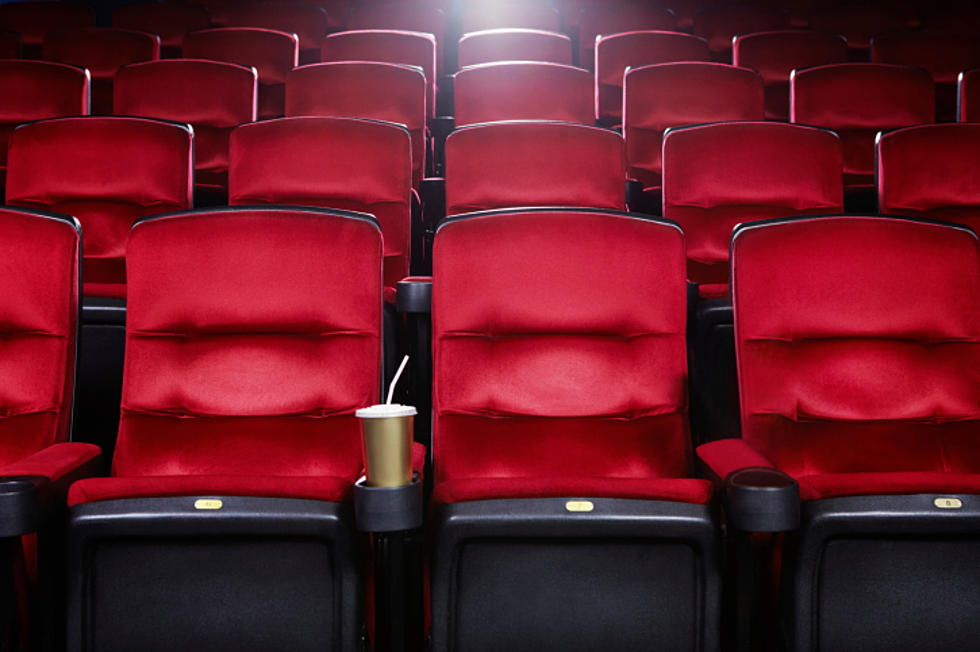 For those who enjoy the outdoors, the Long Hunter State Park offers a wide variety of recreational activities. With over 20 miles of hiking trails, picturesque picnic spots, and a 110-acre lake ideal for fishing and boating, there's plenty of fun to be had in the park.
Music lovers can indulge their passion at the popular Grand Ole Opry, located just a short drive away in neighboring Nashville. Known as the home of American music, the Grand Ole Opry is a venue for live country music performances and is a must-visit for any music fan.
Hermitage is also home to the famous Hermitage Golf Course, a perfect destination for golf enthusiasts. Consistently rated as one of the best public golf courses in the state, it offers two 18-hole courses that cater to both experienced players and beginners.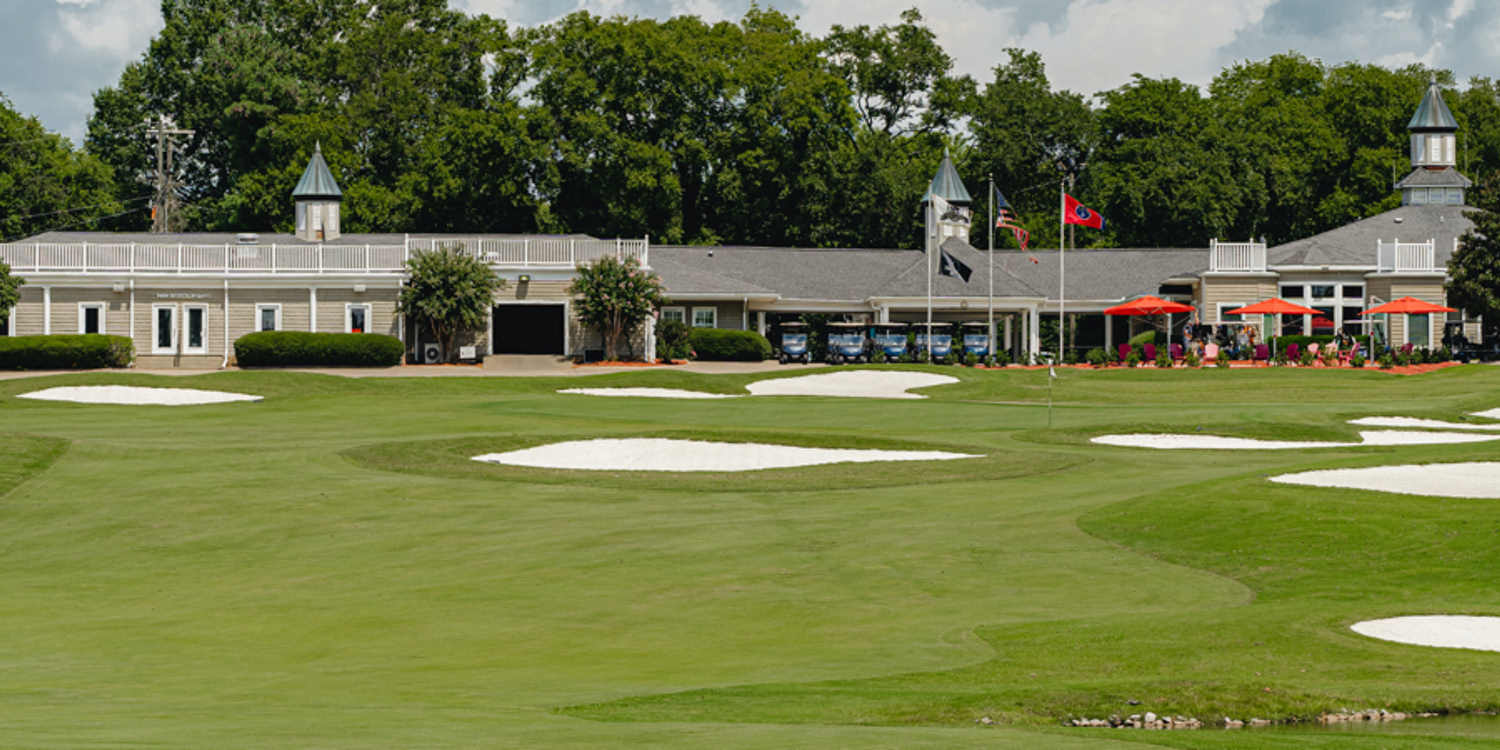 As for dining and nightlife, Hermitage has a range of bars and restaurants that come alive in the evenings. Local favorites like Buffalo Wild Wings and the Hermitage Cafe offer a relaxed environment for catching up with friends or enjoying a night out.
In short, whether you're a resident or a visitor, Hermitage has a wealth of entertainment and shopping options to explore. From retail therapy to nature trails, movie nights, and golf games, you're sure to find something that suits your idea of a great time.
Parks and Nature
Hermitage, Tennessee, with its green landscapes and scenic views, offers an array of parks and nature options for those who love the great outdoors. Whether you're an enthusiastic hiker, a bird watcher, or someone who simply loves a leisurely picnic amidst greenery, there's something for everyone.
One of the city's most notable natural treasures is the Long Hunter State Park. Spanning over 2,600 acres, this park is a haven for outdoor enthusiasts. With more than 20 miles of hiking trails that wind through forests, fields, and along the lake, it's perfect for walkers and runners of all levels. For those interested in water-based activities, the park also offers a boat launch area for fishing and boating in the stunning J. Percy Priest Lake.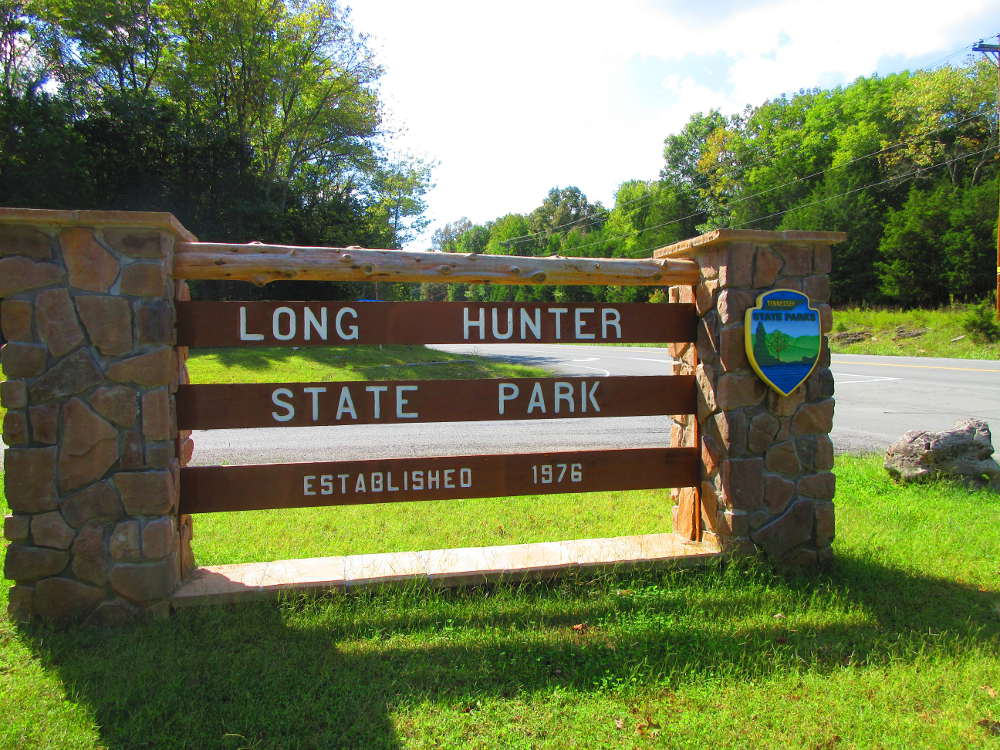 The Stones River Greenway is another fantastic nature spot in Hermitage. This multi-use trail stretches for almost 10 miles, connecting a series of parks along the Stones River. You can walk, bike, or rollerblade along this beautiful greenway, soaking in the scenic views of the river and surrounding landscapes. It's also a great place for bird watching or just enjoying the tranquility of nature.
Drakes Creek Park, although technically just outside Hermitage in neighboring Hendersonville, is worth the short drive. This expansive park features athletic fields, a playground, and picnic areas. Perhaps most notable is its wide array of walking trails, perfect for a casual stroll or a vigorous jog. With plenty of open space, it's also a great spot for flying kites or simply letting the kids run around.
The Hermitage itself, the historic plantation that was home to President Andrew Jackson, is surrounded by lovely gardens and walking trails. It's a great place to enjoy history and nature in tandem. The grounds are beautifully landscaped and offer a serene setting for a leisurely walk.
As you can see, Hermitage is blessed with an abundance of natural beauty. These parks and green spaces not only offer residents and visitors a chance to enjoy outdoor activities, but they also contribute to the city's charm and tranquility. No matter the season, Hermitage's parks and nature spots provide an oasis of calm and a refreshing break from city life. So next time you're looking for a way to enjoy the great outdoors, why not check out one of these wonderful locations?
Business and Industry
Hermitage, Tennessee, while being largely a residential area, also supports a vibrant business environment with a number of key industries contributing to its economic landscape. These range from healthcare and education to retail and service-based industries, all of which play vital roles in the city's economy.
One of the most significant industries in Hermitage is healthcare. The city is located near Nashville, often referred to as the "Healthcare Capital of the World", and shares in the region's strong healthcare industry. There are several medical clinics and facilities in Hermitage itself, providing a range of services and generating a number of jobs for locals. Furthermore, many residents work in the broader healthcare field in nearby Nashville.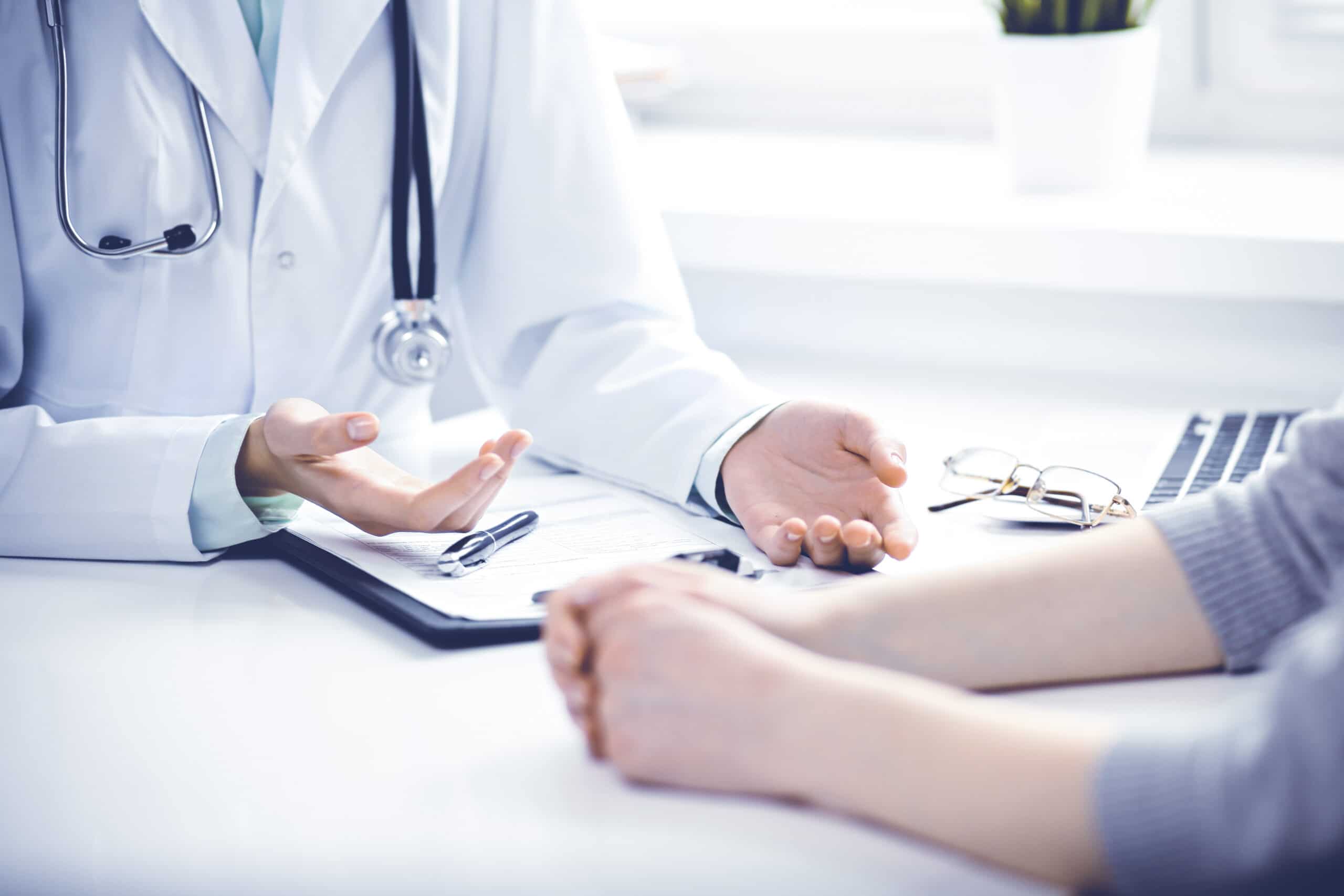 Education also plays a significant role in the local economy. Hermitage is part of the Metropolitan Nashville Public Schools system, one of the largest employers in the area. Additionally, there are a few private schools that contribute to the education sector. Many residents of Hermitage are employed in education, both in local schools and in other educational institutions throughout the Nashville metropolitan area.
The retail industry is another key part of Hermitage's economy. Local shopping centers, grocery stores, and a range of other retail establishments not only serve the community's needs but also provide employment opportunities. The city's strong retail sector is supported by a robust local economy and the city's growing population.
In addition to these industries, the service sector – including businesses like restaurants, bars, and personal services – is another significant part of Hermitage's economic landscape. The city's growing reputation as a dining and entertainment destination is helping this sector thrive.
Hermitage also hosts a variety of small businesses and entrepreneurial ventures. These range from tech start-ups to artisan boutiques, all contributing to a diverse and dynamic local economy. The city's close proximity to Nashville provides additional economic opportunities, making it an appealing location for businesses in various sectors.
In essence, Hermitage, TN, offers a dynamic mix of industries and businesses that form its economic backbone. This variety helps create a stable job market and contributes to the city's vibrant community life. So whether you're considering starting a business or seeking employment, Hermitage's diverse economy offers plenty of opportunities.
Airport and Transportation
For those who travel frequently, either for work or leisure, Hermitage, Tennessee offers convenient proximity to a major airport. The Nashville International Airport (BNA) is located just about 10 miles away, making it a quick and easy commute for residents. The airport serves as a hub for several major airlines and offers both domestic and international flights, making travel to just about anywhere in the world quite straightforward.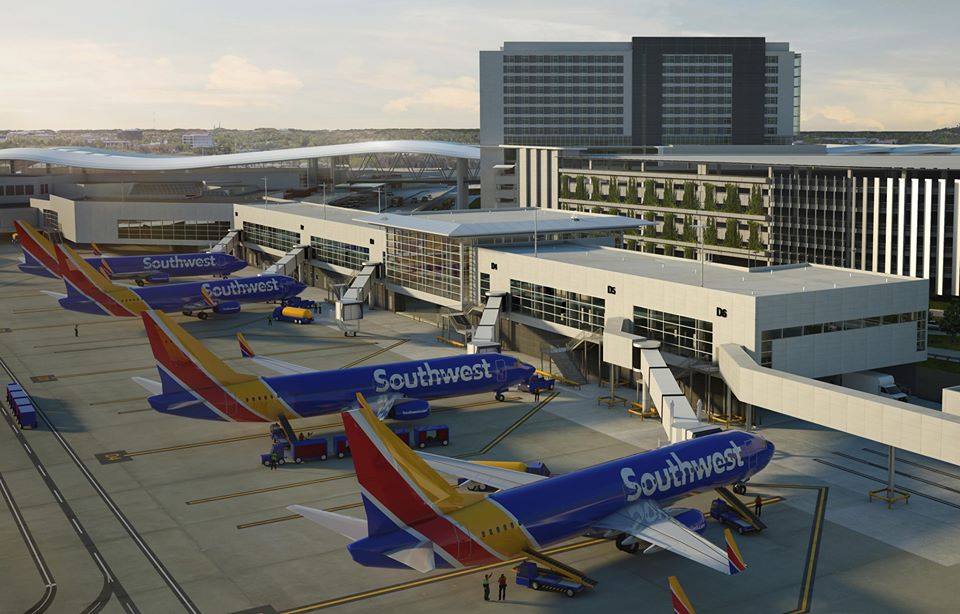 In terms of ground transportation, Hermitage is served by the Metropolitan Transit Authority (MTA), which operates a network of bus routes throughout the greater Nashville area. There are several bus stops within Hermitage itself, providing a dependable and affordable means of public transportation. The MTA's services connect Hermitage to downtown Nashville and other surrounding areas, making it relatively easy to commute for work or leisure activities.
In addition to the regular bus services, the Music City Star Commuter Rail is another fantastic public transportation option. The Hermitage station on the East Corridor line offers weekday commuter service to downtown Nashville, making it a convenient choice for commuters who work in the city center.
If you prefer to travel by car, Hermitage is well-served by several major roadways, including the I-40. This allows for easy access to Nashville and other parts of Tennessee, enhancing the convenience of living in Hermitage.
Lastly, for those who enjoy a more active commute, the city has several bike-friendly routes and walking paths. These not only provide a healthy and eco-friendly way to get around but also allow you to take in the beautiful scenery that Hermitage has to offer.
Overall, when it comes to transportation, Hermitage offers a range of options to suit different needs. The convenience of having a major airport nearby, combined with various public transportation options and major roadways, makes getting around from Hermitage straightforward and hassle-free. Whether you're traveling across the country or just across town, you'll find the journey quite manageable from Hermitage, TN.
Weather
Hermitage, Tennessee, like much of the Southeastern United States, enjoys a humid subtropical climate. This means that the city experiences four distinct seasons, each with its own charm and appeal, making Hermitage an enjoyable place to live year-round.
Winter in Hermitage, which usually spans from December to February, is relatively mild compared to many parts of the United States. Average high temperatures hover around the mid-40s to low 50s degrees Fahrenheit, and while the area does see some snowfall, it's typically light. A snowy day can transform Hermitage into a winter wonderland, but these are rare, fleeting moments.
As winter gives way to spring, the city comes alive with color. From March through May, temperatures gradually warm up from the 60s to the 70s, and occasional rainfall contributes to the blossoming of flowers and the greening of trees. This is a great time to visit the city's parks or enjoy outdoor activities.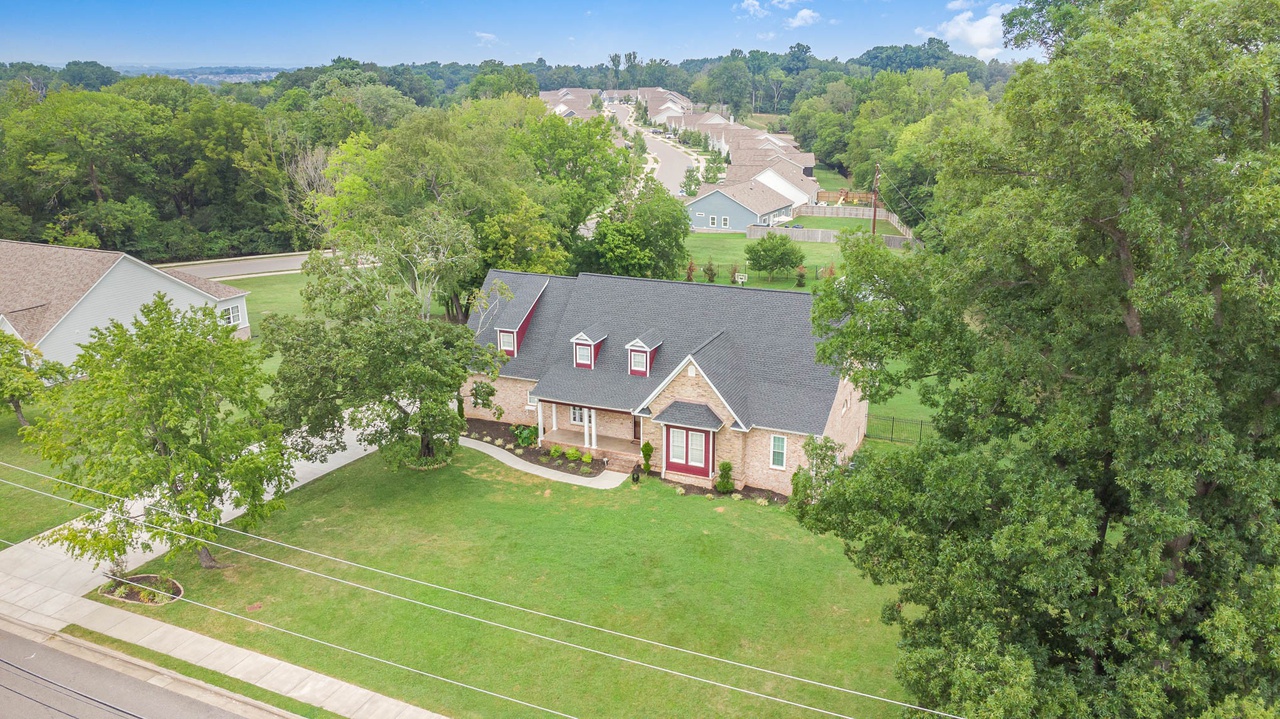 Summertime in Hermitage, roughly from June to August, can get quite warm. High temperatures can reach into the 90s, with high humidity often accompanying the heat. This is a perfect time for water-based activities such as swimming, boating, or just relaxing by the pool. While thunderstorms are relatively common in the summer, they often bring much-needed relief from the heat.
Autumn, from September to November, is a favorite season for many in Hermitage. The intense heat of the summer gives way to more comfortable temperatures in the 60s and 70s, and the changing foliage provides a beautiful backdrop of reds, oranges, and yellows. This is an excellent time to take a hike in Long Hunter State Park or enjoy a scenic drive.
In short, Hermitage experiences a full range of seasons, each with its own unique beauty. Whether you prefer the vibrant green of spring, the warmth of summer, the rich colors of fall, or the calm chill of winter, you're sure to find a season that suits your preference in Hermitage, Tennessee. The city's relatively mild climate makes it easy to enjoy all the outdoor activities and natural beauty it has to offer, no matter the time of year.
Private and Public Schools
In Hermitage, Tennessee, families can find a range of quality education options. The community places a high value on education, and the area's schools reflect this, offering a variety of choices for both public and private education.
Hermitage is part of the Metropolitan Nashville Public Schools district, which is the second-largest school district in Tennessee. The public schools in Hermitage are highly regarded and include options for elementary, middle, and high school students. Some of the notable public schools in the area include Dodson Elementary School, Donelson Middle School, and McGavock High School. These schools are well-known for their commitment to academic excellence, diverse extracurricular offerings, and a supportive learning environment.
McGavock High School, one of the largest high schools in Tennessee, is particularly noteworthy. It offers a variety of educational tracks through its Academies program, including Aviation and Transportation, Digital Design and Communication, Health Science and Law, and Hospitality and Finance. These academies allow students to explore potential career paths while still in high school, providing them with valuable hands-on experience.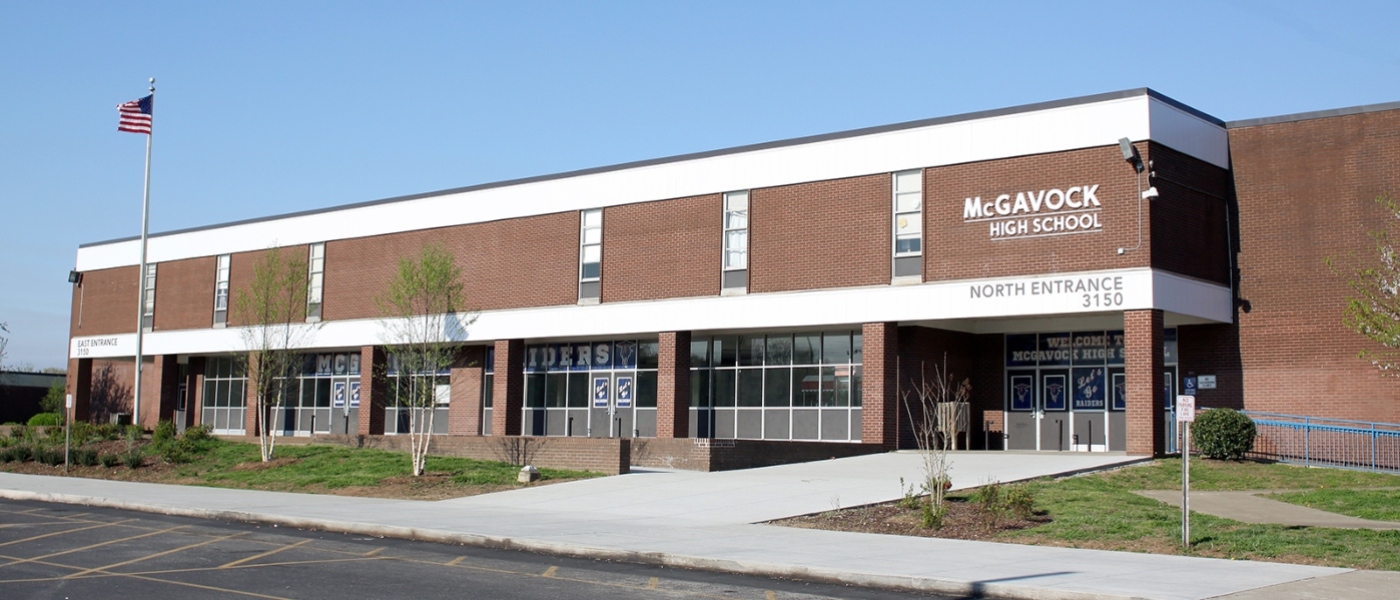 In terms of private education, Hermitage is home to several excellent options as well. Schools like the Hermitage Hall and Donelson Christian Academy offer an alternative to public education, with small class sizes, specialized curriculums, and a close-knit community atmosphere. These institutions strive to deliver a comprehensive education that emphasizes not only academics but also character development and community engagement.
For parents considering early education options, there are several high-quality preschools and daycare centers in Hermitage as well. Centers like the Goddard School offer programs that foster a love of learning from a young age, helping to prepare children for their future academic journeys.
In conclusion, Hermitage offers a variety of high-quality education options to suit every family's needs. Whether you're seeking a robust public school education or a more tailored private school experience, you'll find excellent choices in Hermitage, Tennessee.
History
Hermitage, Tennessee, is steeped in a rich tapestry of history that dates back to the early 19th century. The city's name itself is derived from the historic plantation home of the seventh U.S. President, Andrew Jackson, who named his residence 'The Hermitage.
The Hermitage plantation is undeniably the heart of the city's historical significance. Originally built in 1819, the mansion was home to Andrew Jackson until his death in 1845. Today, the well-preserved estate operates as a museum, providing visitors a glimpse into the life and times of Jackson's era. The mansion, set within a beautiful 1,120-acre property, is considered one of the best-preserved early U.S. presidential homes.
Hermitage's history isn't confined to The Hermitage alone. The region was also a witness to several significant events during the Civil War. Stones River National Battlefield, just a short drive from Hermitage, commemorates one of the key battles that took place during the war. The area's history during this tumultuous period provides a rich backdrop to the community's historical narrative.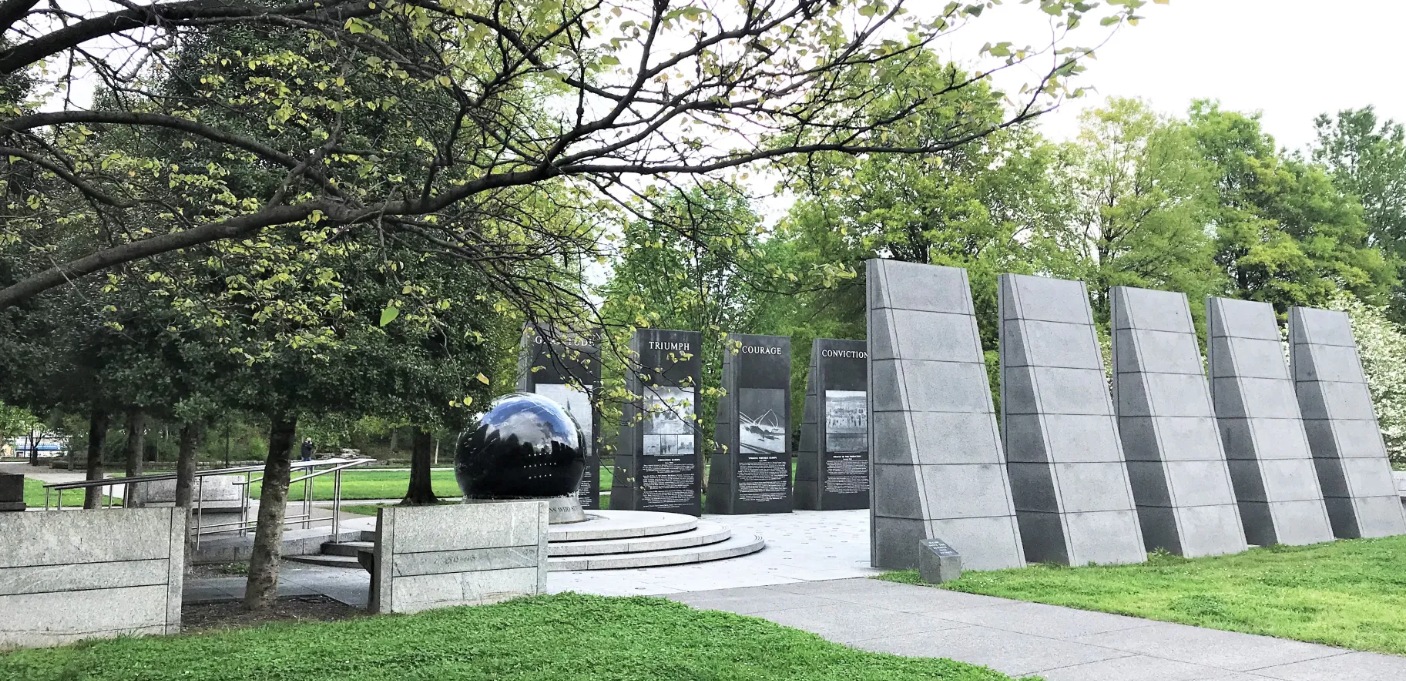 Into the 20th century, Hermitage evolved from a largely agricultural area to a suburban extension of metropolitan Nashville. Its growth was influenced by the post-World War II boom, as more and more people began moving to suburban areas. Today, while Hermitage has grown and modernized, it retains a sense of its historical roots, combining modern living with a respect for its past.
As you explore Hermitage, you'll find traces of its past woven into the fabric of the city, from the historical architecture to the commemorative landmarks. The city's deep-seated history not only provides a link to the past but also enriches the character of this charming Tennessee community. Living in Hermitage means being a part of this continuing narrative, adding a new chapter to its longstanding story.