Hendersonville, TN Homes for Sale
Hendersonville, TN Property Listings
December 5, 2023
Hendersonville, Tennessee! Nestled in the northern part of the Volunteer State, this charming city is known for its picturesque landscapes, a rich history, and a welcoming community. Whether you're relocating for a career opportunity, retirement, or seeking a change of pace, Hendersonville offers an exceptional quality of life that is hard to find elsewhere. But, before you can start enjoying all that the city has to offer, you'll need to navigate the process of finding a new home.
Hendersonville, often referred to as the "City by the Lake," is a tranquil yet bustling city in Sumner County, famous for its lovely lake views, grand parks, and the 26-mile shoreline of the Old Hickory Lake. The city's allure extends beyond its natural beauty, boasting a bustling music scene, excellent schools, and convenient proximity to the vibrant city of Nashville.
Finding a home in Hendersonville requires a careful understanding of the city's real estate market, the diverse neighborhoods, and the amenities each area offers. With a range of options from lakefront properties, cozy suburban neighborhoods, to downtown apartments, there's a home to fit every lifestyle and budget.
This guide will provide a comprehensive look at moving to Hendersonville and provide you with essential tips to find your dream home in this beautiful city. We'll explore the city's neighborhoods, discuss the pros and cons of living in Hendersonville, and delve into the details of the home buying process. With this knowledge, you'll be well-equipped to start your new chapter in Hendersonville, Tennessee, making your transition as smooth and enjoyable as possible.
Housing Market
The real estate market in Hendersonville, Tennessee, is quite diverse and offers an array of housing options for prospective homeowners. From waterfront properties with scenic views of Old Hickory Lake to suburban homes nestled in family-friendly neighborhoods, the city caters to a wide spectrum of housing preferences and budgets. Overall, the Hendersonville housing market has seen steady growth over the past several years, demonstrating a robust demand and a healthy local economy.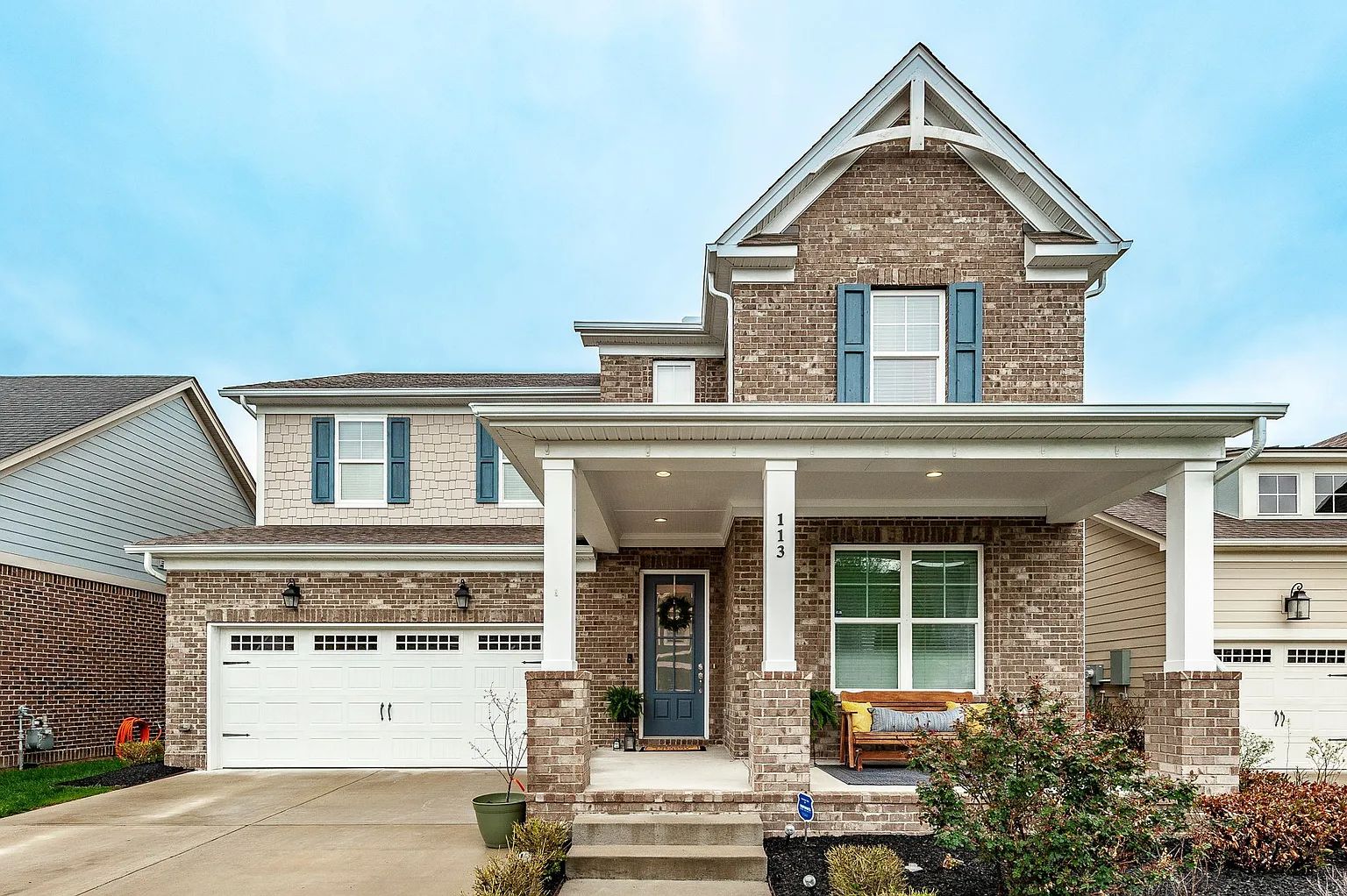 One characteristic of the Hendersonville housing market is its range of property styles. There are charming single-story ranch houses, two-story traditional homes, and upscale lakefront estates that add to the city's architectural variety. For those looking for a low-maintenance lifestyle, there are also numerous condominiums and townhouses available. These properties often come with additional amenities such as community pools, gyms, and clubhouse facilities, providing a sense of community and convenience to residents.
One of the more appealing aspects of the Hendersonville housing market is its affordability relative to other regions in the Greater Nashville Area. While property values have been increasing steadily, they remain more accessible compared to cities closer to Nashville's downtown core. This affordability, coupled with the city's excellent quality of life, makes Hendersonville a popular choice among first-time homebuyers, young families, and retirees.
In terms of real estate investment, Hendersonville has a lot to offer. The city's ongoing development and population growth suggest a potential for continued property value appreciation. Furthermore, rental property owners can also benefit from the city's steady rental market. With an increasing number of professionals moving to the area for its quality of life and job opportunities, rental demand is high, particularly for single-family homes.
The Hendersonville housing market's strength can also be attributed to its excellent school system. The city is part of the Sumner County Schools district, one of the highest-rated in Tennessee. For many families, access to quality education is a key factor when buying a home, and Hendersonville's highly rated schools often act as a significant draw for new residents.
Despite the growth and development, Hendersonville has managed to retain its small-town charm, which is a defining characteristic of its neighborhoods. The community is tight-knit, with various local events throughout the year fostering a strong sense of community. Whether you prefer a quiet, tree-lined neighborhood, a bustling community with ample amenities, or a lakefront property with spectacular views, Hendersonville's diverse housing market has a place that can truly feel like home.
Nearby Cities
Situated just over 20 miles north of Hendersonville, the city of Gallatin, Tennessee, provides a vibrant housing market. Gallatin is known for its quaint yet growing residential areas that offer a balanced mix of historic homes and new constructions. The city has seen a surge in population over recent years, triggering a rise in housing demand and consequently, house prices. In response to this, numerous neighborhoods, condominiums, and apartment complexes have been developed to cater to the varied lifestyle needs and budgets of its residents. These range from the luxury estates in Fairvue Plantation to more affordable but still quality housing options in the city center.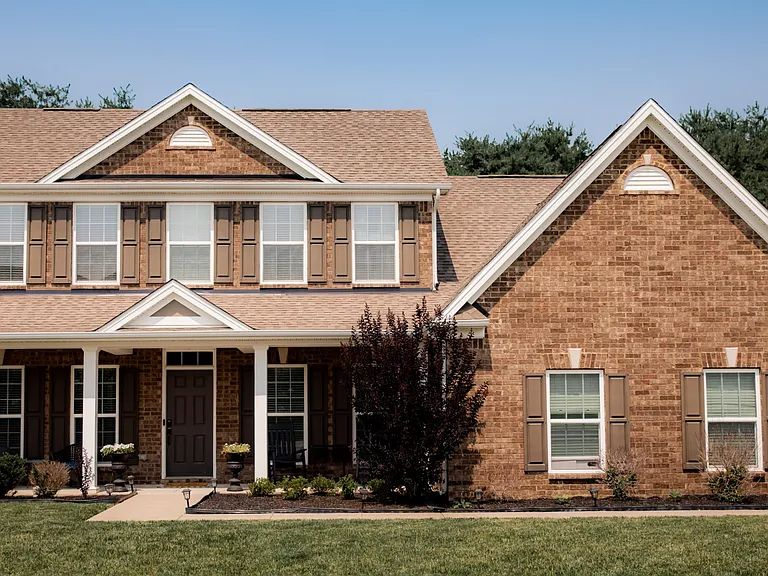 Beyond Gallatin, to the west of Hendersonville, is the city of White House, TN. The White House housing market offers affordable options with a median home price significantly lower than the national average, making it an ideal location for families and first-time homeowners. Homes in White House are mostly single-family residences, with many new subdivisions popping up to accommodate the city's growth. The city's lifestyle is characterized by a peaceful, small-town ambiance with a strong sense of community, where outdoor recreational activities such as hiking, fishing, and picnics are a popular pastime owing to the beautiful green spaces and parks that dot the area.
On the southeast side of Hendersonville, the city of Mount Juliet stands out. Known as the "City Between The Lakes," Mount Juliet is a magnet for outdoor enthusiasts. Its housing market offers both luxury lakeside properties and affordable family homes. The city's quality of life is high, with excellent schools, low crime rates, and numerous shopping options. The Providence Marketplace is a popular shopping destination, while the city's proximity to Percy Priest Lake and Old Hickory Lake offers residents numerous recreational opportunities.
Eastward from Hendersonville lies the city of Lebanon. Known for its unique blend of urban and rural living, Lebanon offers a housing market that is as diverse as its landscape. From modern apartment buildings in the city center to sprawling estates on the outskirts, Lebanon's real estate caters to a wide range of housing preferences. The city is also famous for its antique shopping, with numerous stores scattered around the downtown area. A noteworthy aspect of Lebanon's lifestyle is the numerous equestrian facilities, making it an ideal location for horse lovers.
Finally, to the south of Hendersonville is the city of Goodlettsville. Goodlettsville presents a housing market that is more suburban, featuring a combination of older, well-established properties, and newer, upscale developments. The city also boasts some of the most picturesque natural attractions in the area, including the Moss-Wright Park and Bowen Plantation House, providing a unique lifestyle blend of urban convenience and rural charm. Goodlettsville is also famous for its antique district, which features a large collection of shops selling a wide array of vintage goods, making it a unique attribute of this city.
Each of these cities adjacent to Hendersonville, TN, offers unique attributes and lifestyle options, ensuring that whether one is looking for a quiet, rural setting or a bustling urban environment, they're bound to find a place that feels like home.
Top Neighborhoods
Hendersonville, TN, is a picturesque city located just outside of Nashville, known for its serene lakeside living, quality schools, and vibrant community life. The city is home to several residential neighborhoods, each offering unique lifestyle amenities.
One of the most sought-after neighborhoods is Indian Lake Peninsula, situated on a peninsula extending into Old Hickory Lake. This neighborhood is renowned for its luxurious waterfront properties that offer stunning views and private dock access. Many of the homes here are custom-built, ensuring a distinct charm that sets the neighborhood apart. The Indian Lake Peninsula also has a range of recreational amenities, including the Drakes Creek Park and the Holder Family Fun Center, offering an ideal balance of luxury and leisure.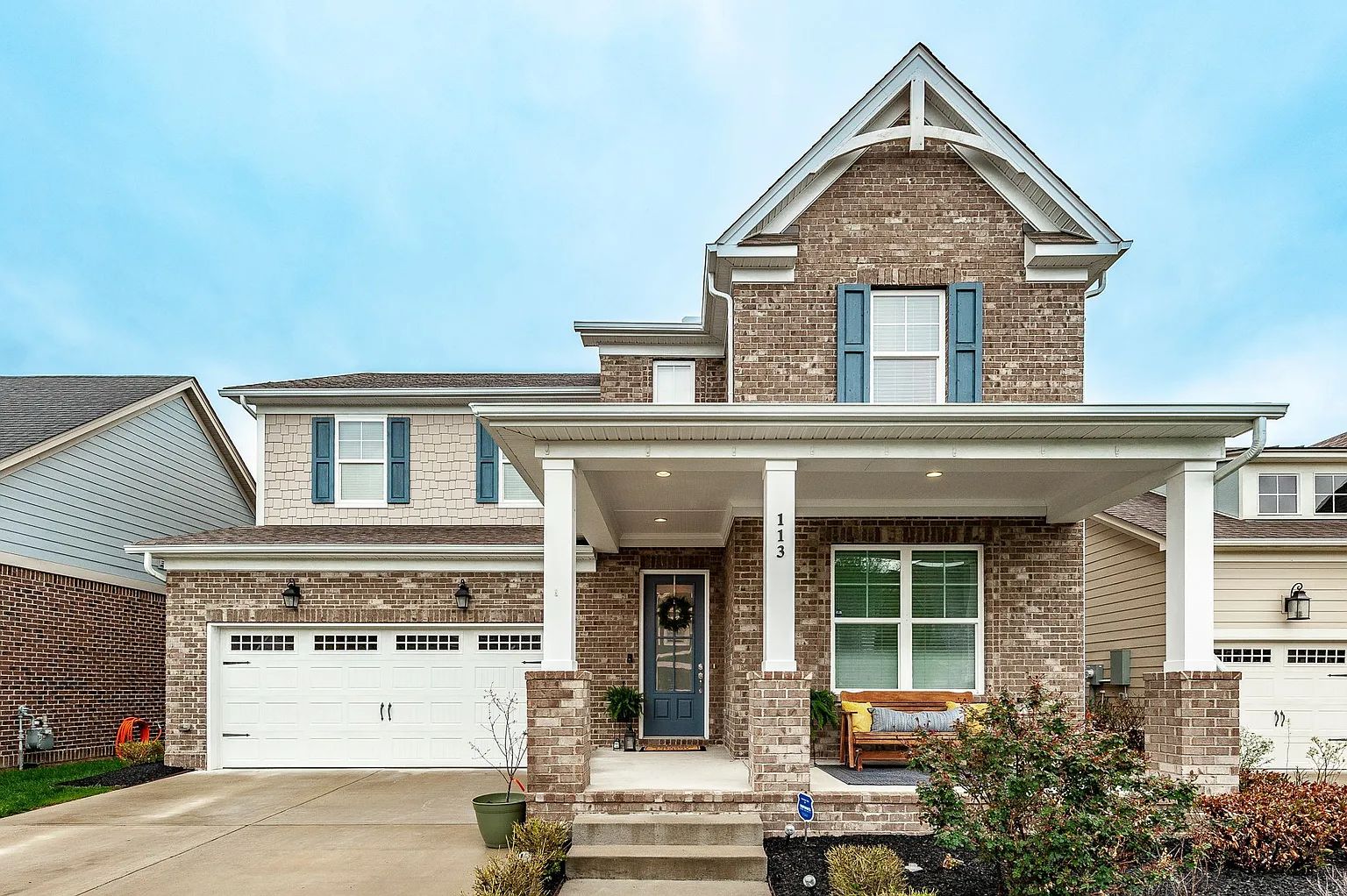 Wynbrooke is another top neighborhood in Hendersonville, designed with families in mind. This planned community features stylish single-family homes and townhouses, paired with a host of shared amenities such as a community pool, walking trails, and playgrounds. Moreover, Wynbrooke is close to several highly-rated schools, making it an ideal choice for families with school-age children.
Savannah is a neighborhood known for its beautiful, spacious homes and serene, tree-lined streets. The neighborhood includes an assortment of housing styles, with properties ranging from traditional single-family homes to more modern constructions. Savannah offers a peaceful, suburban lifestyle, with easy access to nearby shopping centers, restaurants, and parks, making it an appealing option for many homebuyers.
The Blue Ridge neighborhood is another hidden gem in Hendersonville. Known for its ranch-style homes and large yards, this neighborhood offers a suburban lifestyle with an old-world charm. The streets are peaceful and safe, and the area is proximate to several parks and green spaces, offering plenty of outdoor recreation opportunities.
Finally, Mansker Farms is a master-planned community known for its comfortable, single-family homes and wide array of amenities. The neighborhood boasts a clubhouse, community pool, walking trails, and multiple playgrounds. What sets Mansker Farms apart is its adjacency to Historic Mansker's Station, a living history museum that offers educational programs and events throughout the year.
Each of these neighborhoods offers something unique, making Hendersonville a versatile and desirable place to call home. Whether prospective residents prioritize access to quality schools, proximity to outdoor recreation, or a tranquil, lakeside lifestyle, Hendersonville's residential neighborhoods offer a range of choices to suit varied preferences.
Top Condos & Townhomes
Hendersonville, TN, not only offers an array of single-family homes but also a selection of quality condominium and townhome communities, providing versatile housing options for different types of residents.
One of the premier condo communities in Hendersonville is the Lakeshore Condominiums. Situated on the shore of Old Hickory Lake, this community offers beautiful lake views and direct access to the water. The condos themselves range from one to three bedrooms and are renowned for their spacious interiors and private balconies. The community amenities include a swimming pool, fitness center, and dock, ensuring a leisurely lifestyle for its residents.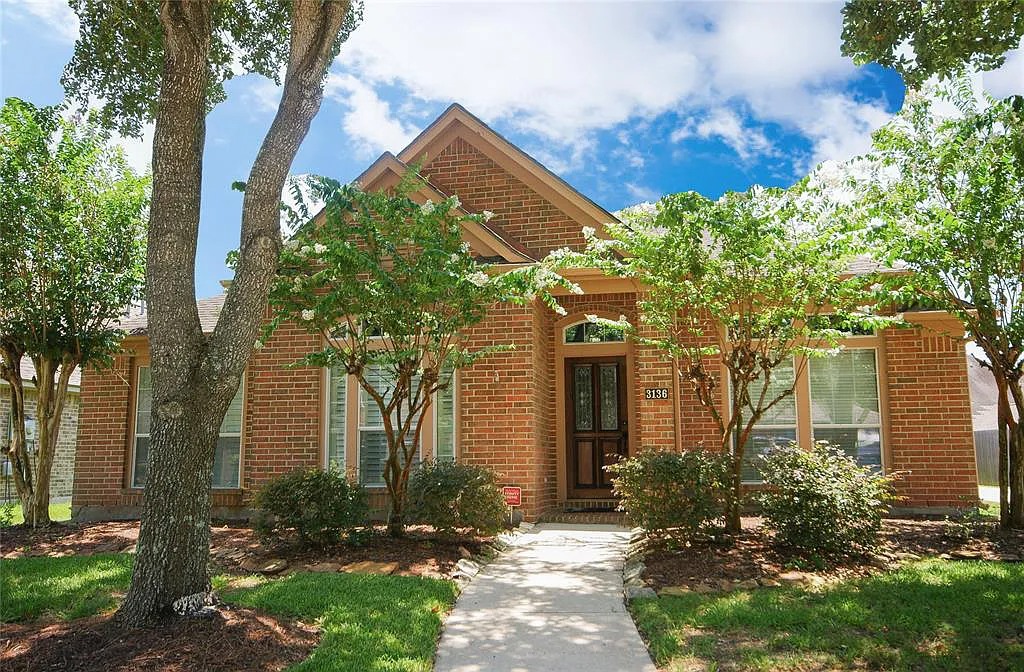 Another highly regarded community is the Gatherings at Indian Lake. This active adult community is designed for residents aged 55 and up, offering a peaceful and maintenance-free lifestyle. The condos here are elegantly designed with modern finishes, open floor plans, and private balconies or patios. The community also boasts a variety of amenities, including walking trails, a fitness center, and a community clubhouse, allowing residents to stay active and socially engaged.
The Villages of Stoneybrook, a townhome community, is another excellent option in Hendersonville. The townhomes feature spacious floor plans, attached garages, and private outdoor spaces. The community is pet-friendly and includes a playground, making it an excellent choice for families. Furthermore, its location offers easy access to local schools, shopping, and dining options.
The Hendersonville community of Autumn Creek stands out for its upscale townhomes. These residences offer high-quality finishes, open-concept designs, and private outdoor spaces. The community features amenities like a swimming pool and a clubhouse, providing spaces for recreation and socialization. Additionally, its proximity to The Streets of Indian Lake shopping center adds a level of convenience for its residents.
Lastly, the Millstone community offers a unique blend of single-family homes, townhomes, and condominiums. The condos and townhomes here feature a variety of floor plans to cater to different lifestyle needs. The community's standout features include a community pavilion, a fitness center, a playground, and a resort-style pool. Millstone is also located near Old Hickory Lake, providing beautiful views and recreational opportunities for its residents.
Each of these communities provides different lifestyle amenities, ensuring that whether a prospective resident is looking for a maintenance-free lifestyle, an active adult community, or a family-friendly environment, they can find a condo or townhome community in Hendersonville to meet their needs.
Cost of Living
When assessing the cost of living in Hendersonville, TN, it's important to consider several key aspects, including housing, healthcare, groceries, transportation, and utilities. Comparing these to the national average and other metro cities provides a comprehensive picture of what it's like to live in this charming city.
Regarding housing, Hendersonville tends to be more affordable than many other metro cities in the United States. As of my last training cut-off in September 2021, the median home price in Hendersonville was considerably less than that in larger cities such as Los Angeles or New York City. However, compared to the national average, housing costs in Hendersonville are slightly higher, reflecting the city's desirability and high quality of life. These figures will likely have fluctuated since then, and current data should be checked for accurate comparison.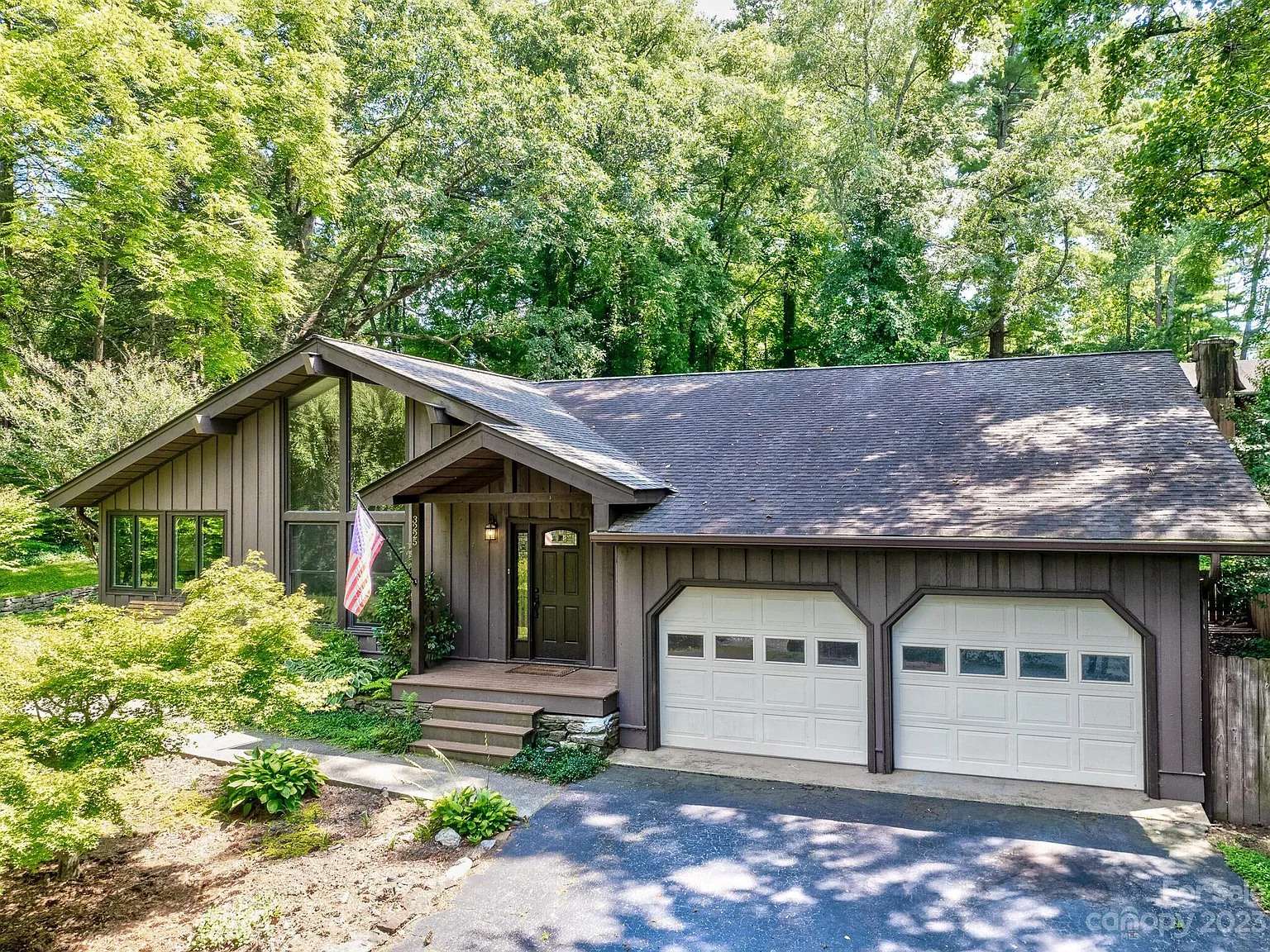 When it comes to groceries and everyday expenses, Hendersonville residents generally pay less than those in many other metro cities. The cost of groceries, dining out, and other routine expenditures tend to be lower than national averages, making Hendersonville a more affordable choice for day-to-day living.
Transportation costs in Hendersonville are also lower than in larger cities, given the shorter commute times and less reliance on public transportation. Lower fuel costs, combined with a less congested road network, make owning and operating a vehicle more affordable here than in densely populated urban areas.
As for healthcare, Tennessee as a whole is typically more affordable than the national average, and this extends to Hendersonville. Residents can expect to spend less on medical expenses than in many other parts of the country, although these costs can vary depending on specific healthcare needs.
On the utility front, Hendersonville residents can expect to pay roughly the same as the national average. The cost of basic utilities, including electricity, heating, cooling, and water, is generally in line with what is found in other parts of the U.S., making it neither a significant burden nor a significant saving.
In conclusion, while certain aspects of Hendersonville's cost of living, such as housing, may be slightly higher than the national average, the city's affordability in other areas like groceries, transportation, and healthcare, help balance out these costs. Compared to larger metro cities, Hendersonville offers a much more cost-effective living scenario, making it a desirable place to call home.
Restaurants and Dining
In Hendersonville, TN, food lovers are in for a treat! This vibrant city offers a wide range of dining options that cater to every palate. Whether you're into classic Southern comfort food, crave a gourmet pizza, or have a hankering for some Asian fusion, Hendersonville has got you covered.
For those looking for a taste of Southern hospitality, there's no place quite like The Rudder at Anchor High Marina. This lakeside eatery boasts a menu filled with regional favorites like catfish, hush puppies, and the best shrimp and grits you'll find this side of the Mississippi. The real draw, though, is the restaurant's location. With stunning views over Old Hickory Lake, the sunsets here are as delicious as the meals!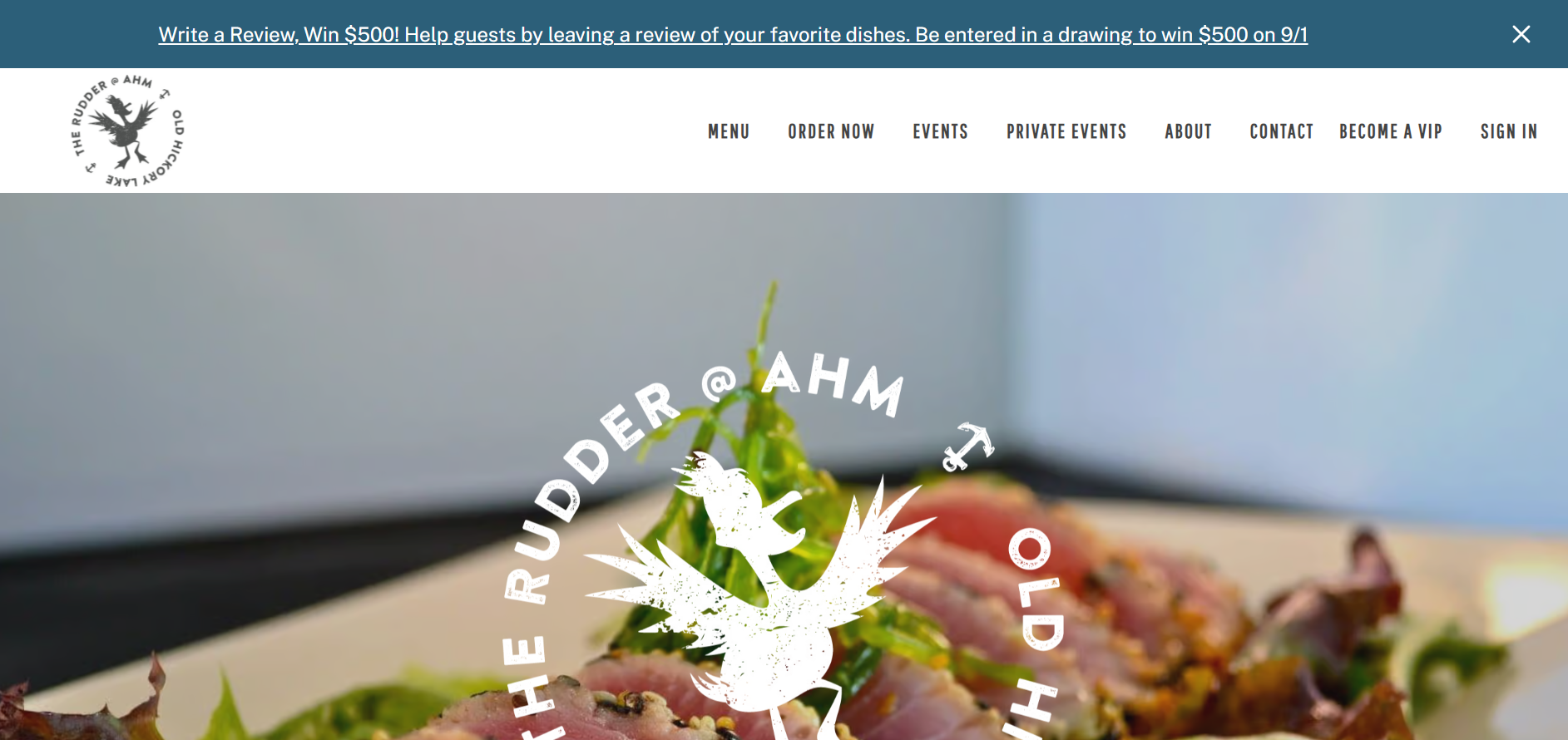 If pizza is more your speed, you won't want to miss out on Avanti Gourmet. Known for their hand-tossed pizzas and robust Italian menu, this local favorite provides the ideal spot for a casual family dinner or a low-key night out with friends. From Margherita to Meat Lovers, they have a wide variety of pies, all expertly baked in their stone ovens. And if you're not in the mood for pizza, their pasta dishes are equally scrumptious.
On the hunt for something a bit more exotic? Hendersonville's Kohana Japanese Restaurant is the place for you. Specializing in sushi, Kohana offers a diverse range of rolls to satisfy both sushi novices and seasoned aficionados. But it's not all about sushi - they also serve an array of Japanese dishes like hibachi and teriyaki. The atmosphere here is relaxed and the service, always friendly.
For a more upscale dining experience, there's the elegant and chic Foxland Southern Grill. Located in the Foxland Harbor Golf and Country Club, this restaurant offers a menu that masterfully blends Southern culinary traditions with modern innovation. Whether you opt for their perfectly seared steaks, their fresh seafood dishes, or a selection from their wine list, dining at Foxland Southern Grill is always an indulgence.
Hendersonville also offers numerous other dining options, including Mexican restaurants, classic American diners, barbecue joints, and plenty more. With a food scene this diverse, you're guaranteed to find something that satisfies your cravings, no matter what they may be.
Shopping and Entertainment
If you're on the lookout for shopping and entertainment in Hendersonville, TN, you're in for a delightful experience. This city not only offers a wide range of shopping options but also provides a host of entertainment opportunities for all ages.
For your shopping needs, The Streets of Indian Lake is a go-to destination. This outdoor lifestyle center offers a range of stores, from nationally recognized brands to unique local boutiques. Whether you're looking for the latest fashion trends, homeware, or even a new book to read, you'll likely find it here. After shopping, you can grab a bite at one of the many eateries or even catch a movie at the state-of-the-art cinema.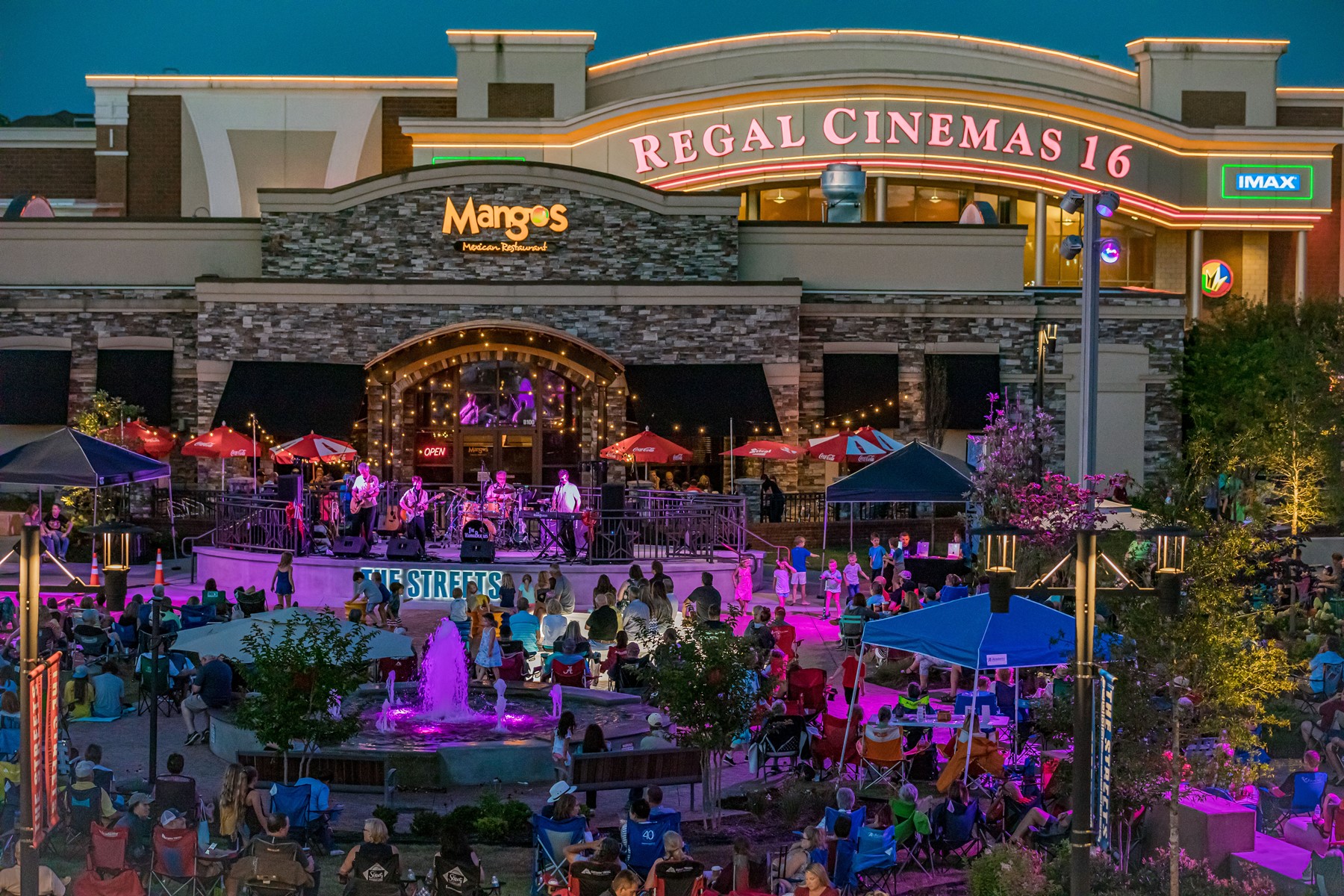 Speaking of movies, the historic Hendersonville Performing Arts Company is a must-visit for theater enthusiasts. They put on a variety of performances throughout the year, ranging from classic plays to contemporary musicals and children's theater. It's a great spot for a cultural evening out and to support local talent.
For music lovers, there's no shortage of live music venues in this city often referred to as the 'city by the lake.' You can enjoy lakeside concerts at the Sanders Ferry Park during the summer months, offering an idyllic setting for enjoying tunes while watching the sunset.
If you're into history, Monthaven Arts and Cultural Center is an excellent place to visit. This Civil War-era mansion not only offers historical exhibits but also houses art galleries with rotating exhibits. They host various cultural events throughout the year, making it a hub for arts and history in Hendersonville.
Outdoor enthusiasts aren't left out either. The city offers a variety of parks for recreation, picnicking, and even water sports. Drakes Creek Park, for example, is a popular spot for families with its sports fields, playgrounds, and picnic areas.
In Hendersonville, there's an entertainment and shopping experience for every taste and interest. Whether you're into shopping, arts, music, or outdoor activities, this city has something to offer you.
Parks and Nature
If you're an outdoor enthusiast, you'll find plenty to love about Hendersonville, TN. The city is a veritable playground for those who enjoy spending time in nature, with an array of parks and natural attractions that cater to all kinds of activities.
One of the jewels of Hendersonville is Old Hickory Lake. This sprawling reservoir provides endless opportunities for water-based fun. You can head out on a boat, try your hand at fishing, or even go for a swim. The lake is also surrounded by several parks, including Sanders Ferry Park and Lock 3 Beach, which offer lovely spots for picnicking, barbecuing, and simply enjoying the view.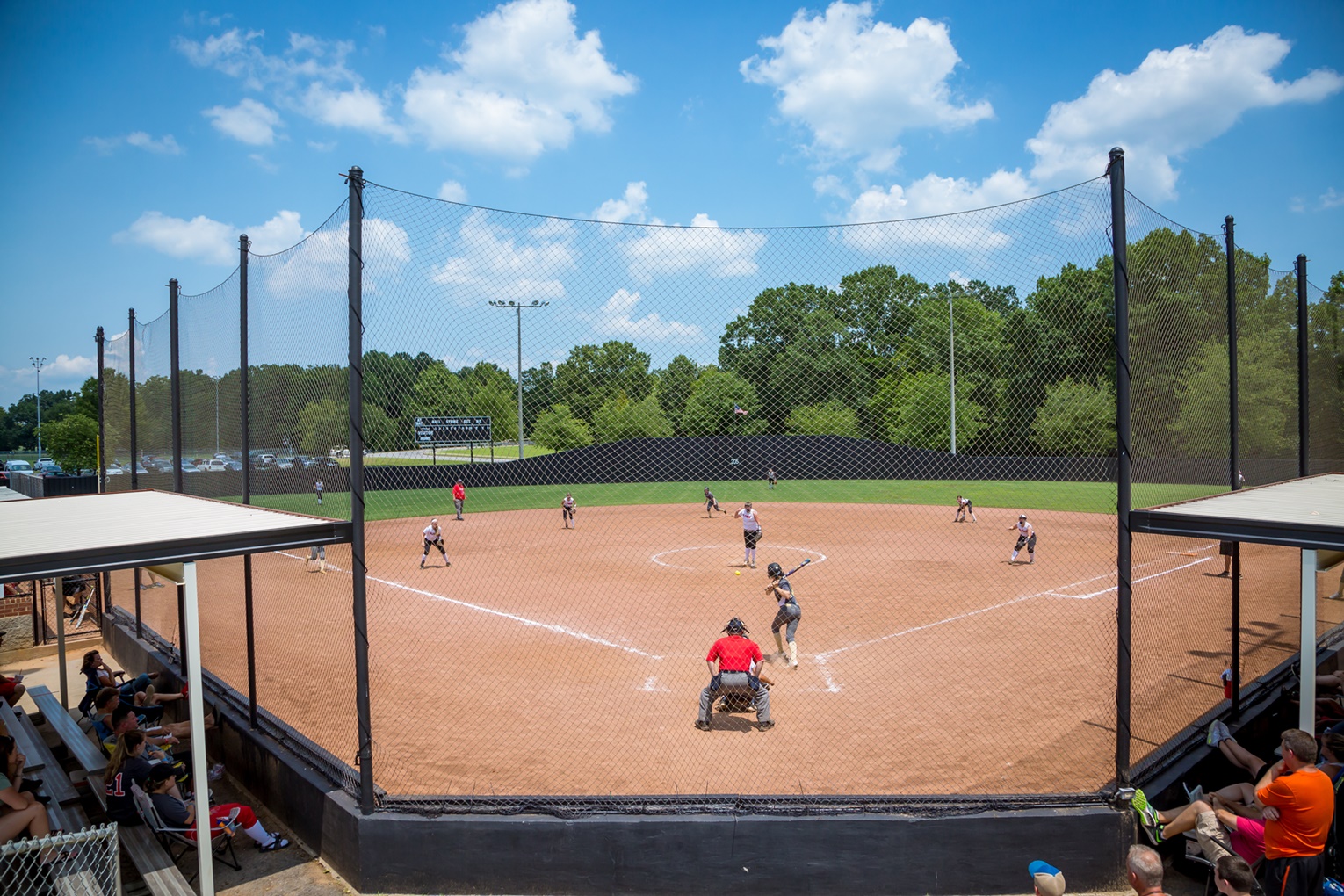 Drakes Creek Park is another beloved spot in Hendersonville. It offers a myriad of recreational amenities, including softball and soccer fields, tennis courts, and playgrounds. There's also a walking path that weaves through the park, perfect for a leisurely stroll or a morning jog.
For those who prefer more woodland surroundings, Bledsoe Creek State Park is a must-visit. Just a short drive from Hendersonville, this park offers over six miles of hiking trails through lush forests and along the shores of Old Hickory Lake. It's an excellent spot for birdwatching, with numerous species calling the park home.
Another hidden gem in the area is the Hendersonville Greenway. This linear park offers a multi-use trail for walking, jogging, biking, and even horseback riding. The greenway meanders through various natural and urban landscapes, offering picturesque views and making for an enjoyable way to explore the city.
Don't forget about Memorial Park, which in addition to sports fields and a playground, features a tranquil walking path and a large pond that's home to ducks and geese. It's a great spot for a family outing, with plenty of open spaces for kids to run around.
In Hendersonville, you're never far from nature. The city's parks and natural attractions offer a welcome retreat from the hustle and bustle of daily life, providing the perfect setting for relaxation and recreation.
Business and Industry
Hendersonville, TN, has a diverse economy supported by a variety of industries and businesses that contribute to its growth and vibrancy. From healthcare and education to retail and entertainment, there's a broad range of opportunities that fuel the local economy.
One of the significant sectors in Hendersonville is healthcare. The city is home to the TriStar Hendersonville Medical Center, a leading provider of health services in the region. This hospital not only provides crucial healthcare to the community but also employs a considerable number of residents, making it a key contributor to the local economy. Additionally, there are numerous other healthcare providers and services in the area, including clinics, specialists, and elder care facilities.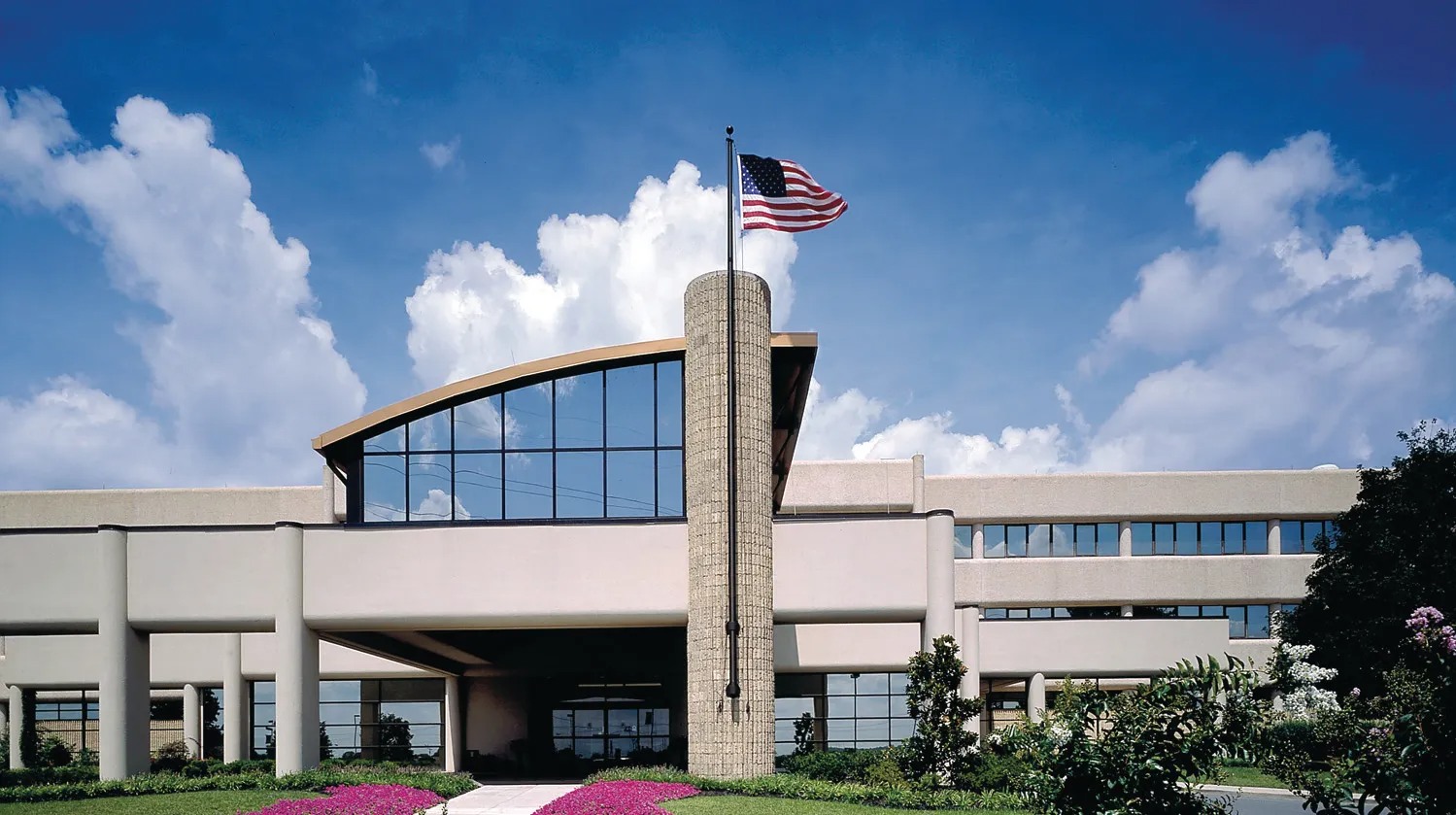 The retail sector is another significant player in Hendersonville's economy. The Streets of Indian Lake, a prominent shopping center, not only offers a wide range of retail options but also provides employment opportunities. The center houses a variety of businesses, from major national brands to locally owned shops, eateries, and a cinema.
Education is also a key industry in the area. Hendersonville is part of the Sumner County Schools system, which is one of the largest employers in the region. The city is home to several elementary, middle, and high schools, as well as a few private and charter schools, all of which contribute to the local economy through employment and service provision.
The city's proximity to Nashville also means that there's a thriving entertainment and music industry. Hendersonville has been home to numerous country music stars and industry professionals, contributing to the area's cultural richness and economic vitality. It's not uncommon to find recording studios and music-related businesses in and around the city.
In terms of industry, manufacturing and logistics also play a role in the local economy, with several companies operating in and around Hendersonville. This includes businesses in the automotive sector, consumer goods manufacturing, and transportation services. These industries not only provide jobs but also contribute to the broader economic growth of the region.
In Hendersonville, the diversity of businesses and industries reflects the dynamic nature of the local economy, which continues to thrive and evolve.
Airport and Transportation
Navigating in and around Hendersonville, TN is relatively straightforward, thanks to its proximity to major transportation hubs and a range of local public transportation options.
Firstly, Hendersonville's location near Nashville is a significant advantage for air travel. Nashville International Airport (BNA) is the closest major airport to Hendersonville, located approximately 20 miles away. It offers a range of domestic and international flights, making travel to and from Hendersonville convenient for both residents and visitors. Depending on traffic, the drive from Hendersonville to the airport usually takes around 30-40 minutes.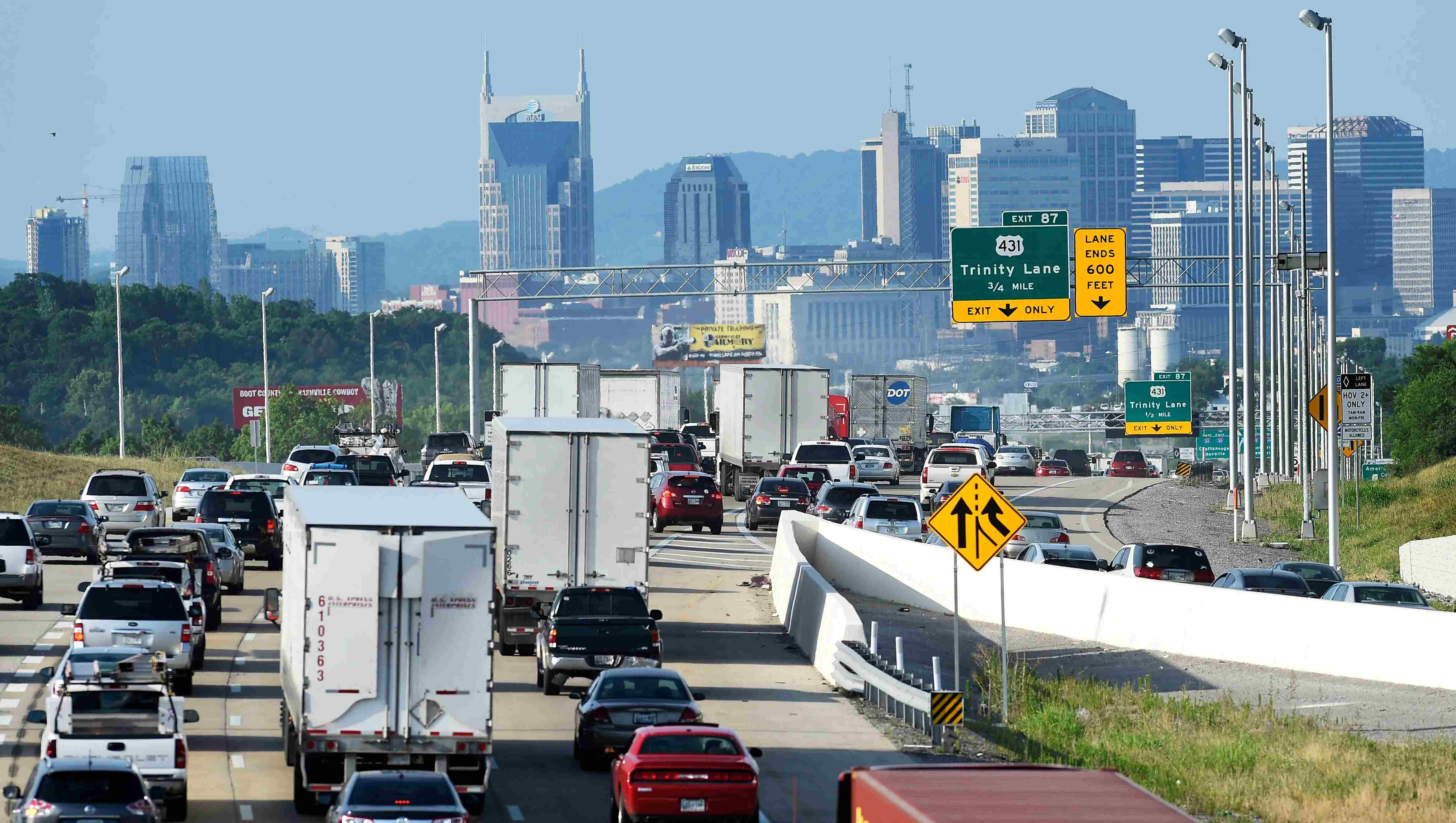 In terms of public transportation, Hendersonville is served by the Regional Transportation Authority of Middle Tennessee (RTA). The RTA operates several bus routes that connect Hendersonville to Nashville and other surrounding communities. For those commuting to Nashville for work or leisure, the RTA provides a reliable and cost-effective option.
The Music City Star Commuter Rail is another great public transportation option. Although the nearest station to Hendersonville is in neighboring Gallatin, it's still a convenient choice for those looking to avoid Nashville's busy roads during rush hour. The train runs weekday mornings and afternoons, providing a stress-free commute to and from downtown Nashville.
In addition to these public transportation options, rideshare services like Uber and Lyft are also readily available in the area. These services can be particularly handy for trips to the airport, nights out, or for those times when you prefer not to drive.
Lastly, for those who prefer an active commute, Hendersonville's greenway system offers a network of trails that are perfect for walking, jogging, or cycling. The greenways not only connect several of the city's parks, but also link up with residential and commercial areas, providing a scenic and healthy alternative for getting around the city.
Overall, Hendersonville's location and transportation options make getting in, out, and around the city quite convenient. Whether you're traveling by car, bus, bike, or on foot, you'll find that Hendersonville is well-connected and easy to navigate.
Weather
The weather in Hendersonville, TN is characterized by its distinct four seasons, each bringing its unique charm to this lovely city. With moderately warm summers and relatively mild winters, the climate is temperate, making Hendersonville a comfortable place to live year-round.
Spring in Hendersonville is a beautiful sight to behold. The city comes alive with blooming flowers and lush greenery, creating a colorful backdrop. Temperatures in the spring are usually mild, ranging from the 60s to the low 80s (Fahrenheit). Occasional rain showers are common, nourishing the landscape and ensuring that it remains vibrant and green.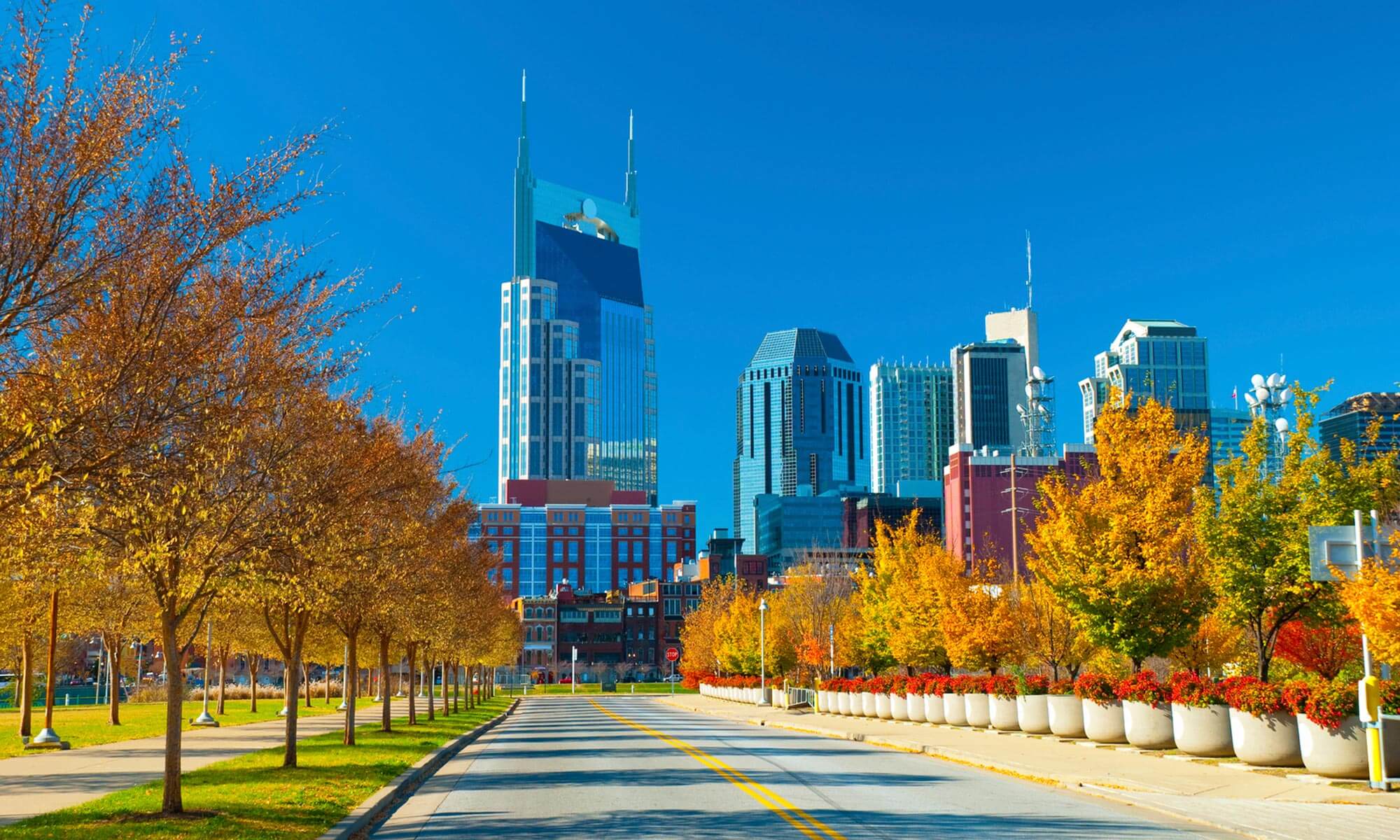 Summer in Hendersonville can be quite warm but is generally not excessively hot. The average high temperatures range from the mid-80s to low 90s. This is the perfect time to enjoy the city's many outdoor attractions, from boating on Old Hickory Lake to exploring local parks. Summer evenings are usually comfortable, making them perfect for enjoying concerts at Sanders Ferry Park or strolling around The Streets of Indian Lake.
As summer fades into fall, Hendersonville is painted with the vibrant hues of autumn. Temperatures gradually cool down from the 70s in September to the 50s in November. This is a fantastic time to enjoy the local nature trails, as the fall foliage in Hendersonville is truly a sight to behold.
Winter in Hendersonville is relatively mild compared to many parts of the United States. Average high temperatures in the winter months hover around the 40s and 50s, while lows can dip into the 30s or even below freezing on the coldest nights. Snow is not unheard of, but it's typically light and doesn't last long.
Overall, Hendersonville offers a balanced four-season climate that can be enjoyed by everyone. Whether you're a fan of warm summer days, the vibrant colors of fall, the bloom of spring, or the crispness of winter, Hendersonville's weather has something for you.
Private and Public Schools
Education in Hendersonville, TN, is highly regarded, with a mix of excellent public and private schools offering high-quality education for students of all ages.
The city falls under the jurisdiction of the Sumner County Schools system, which is one of the largest and most highly rated school districts in the state. There are several public elementary, middle, and high schools in Hendersonville that are known for their strong academic programs and committed teachers. Beech Elementary School, Jack Anderson Elementary, and Merrol Hyde Magnet School are among the highly rated public schools in the area.
High schools in Hendersonville, such as Beech Senior High School and Hendersonville High School, are renowned for their academic and athletic programs. They offer a wide range of Advanced Placement (AP) classes and have impressive graduation rates. They also host numerous extracurricular activities, including sports teams, clubs, and performing arts programs, which provide students with a well-rounded education.
When it comes to private schools, Hendersonville also offers several noteworthy options. Hendersonville Christian Academy, for instance, is a private, co-educational school that offers classes from pre-kindergarten through to 12th grade. This school is well-known for its strong spiritual and academic program.
Another highly respected private institution is Pope John Paul II High School, a Catholic college preparatory school. The school is recognized for its rigorous academic programs, and it boasts impressive college acceptance rates. The school also emphasizes community service and provides numerous athletic and arts programs.
Whether you're looking at public or private institutions, the schools in Hendersonville have a shared commitment to fostering academic excellence, promoting personal growth, and preparing students for future success. The city's strong educational foundation is one of the many reasons families find Hendersonville an appealing place to call home.
History
The history of Hendersonville, TN is rich and deeply rooted in the growth and development of the Volunteer State. Established in 1784, just after the American Revolution, Hendersonville has a fascinating history that intertwines with the wider story of Tennessee.
The city was originally settled by Daniel Smith, a surveyor and Revolutionary War officer who built a log cabin on what is now Main Street. He named his homestead "Rock Castle," and today, it's a well-preserved historic site that provides a glimpse into life in the 18th century.
Hendersonville remained a small, quiet town throughout the 19th century. Agriculture was the main economic driver, with the fertile Tennessee soil supporting a variety of crops. The town's growth was relatively slow until the mid-20th century, when the construction of the Old Hickory Dam led to the creation of Old Hickory Lake. The lake transformed Hendersonville into an attractive place to live and sparked significant development in the area.
Throughout the 20th century, Hendersonville saw a steady influx of residents, leading to its designation as a city in 1969. During this time, it also began to gain fame as the home of several country music stars, including Johnny Cash, Roy Orbison, and Conway Twitty. This added to the city's allure and helped put it on the map as a desirable residential area.
Today, while it has grown considerably from its humble beginnings, Hendersonville retains its small-town charm. The city is proud of its history, which can be seen in the well-preserved historic sites and the regular events that celebrate its past. From the historic Rock Castle to the modern Streets of Indian Lake shopping center, Hendersonville offers a beautiful blend of the past and the present.