Hartsville, TN Homes for Sale
Hartsville, TN Homes for Sale
September 27, 2023
Nestled in the scenic beauty of Middle Tennessee lies Hartsville, a charming town that offers a harmonious blend of history, community, and the serene countryside. Moving to Hartsville is a chance to experience the warmth of small-town life while still being within arm's reach of the vibrant energy of major cities. Whether you're drawn to its rich heritage, the picturesque landscapes, or the promise of a close-knit community, Hartsville beckons newcomers with open arms.
Hartsville's uniqueness is evident in its storied past, reflected in the historic buildings that dot its landscape, and its commitment to preserving the traditions that define its identity. But it's not just history that makes this town a sought-after destination. The community's sense of togetherness, combined with the plethora of local events, recreational activities, and educational opportunities, makes it a fantastic place to call home.
If you're considering making the move, finding a home in Hartsville that aligns with your dreams and needs might be easier than you think. The town boasts a diverse array of housing options, ranging from historic homes imbued with character to modern constructions tailored for contemporary living. Each neighborhood carries its own unique charm, ensuring that every potential homeowner finds a corner of Hartsville that feels like it was crafted just for them.
In the pages that follow, we'll dive deeper into the nuances of Hartsville's housing market, offering insights into its varied neighborhoods, the buying process, and even tips on settling into your new community. Moving can be a daunting process, but with the right guidance and understanding, finding your dream home in Hartsville, TN can be an exciting and fulfilling journey. Welcome to your new adventure!
Housing Market
Hartsville, TN offers an intriguing blend of housing options that cater to a wide variety of preferences and budgets. The town, with its rich history, proudly showcases many homes that tell tales of eras gone by. It's not uncommon to come across beautifully preserved Victorian-style residences or quaint cottages that harken back to the early 20th century. These historic homes often come with expansive lots, mature trees, and intricate architectural details, a testament to the craftsmanship of yesteryears.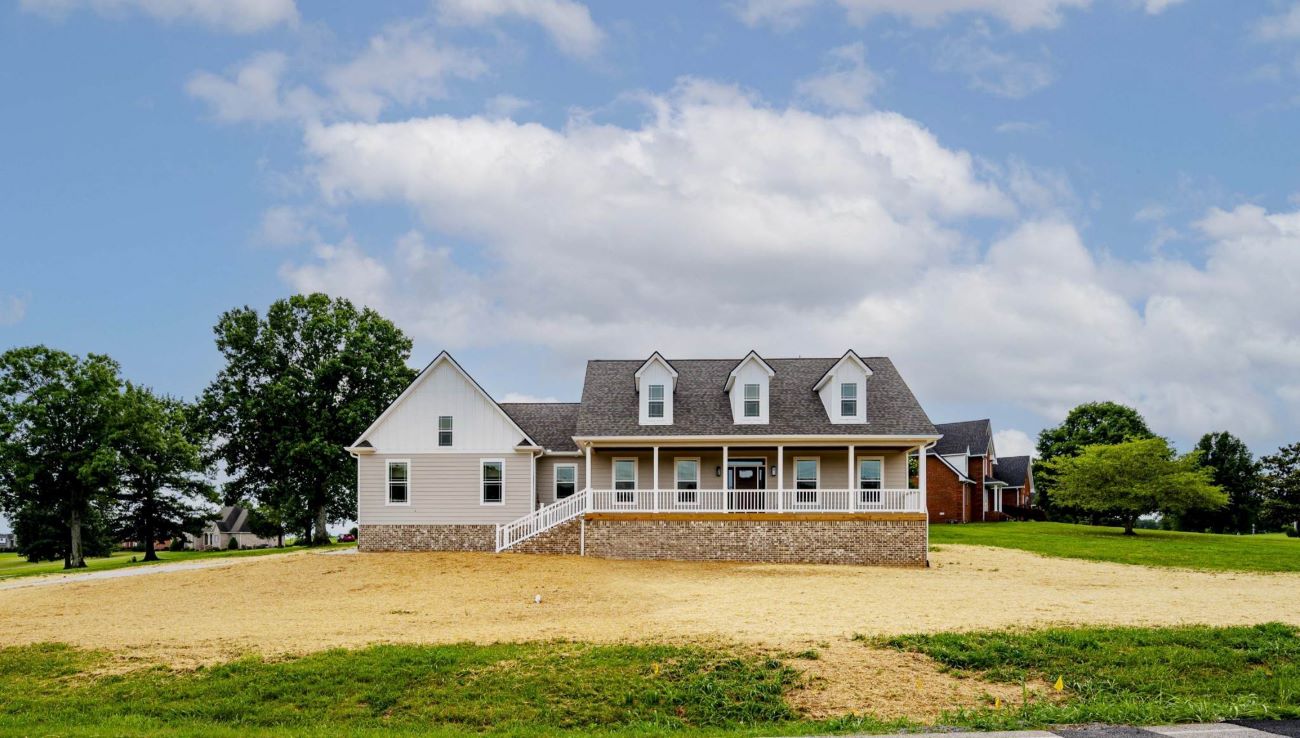 Yet, while history plays a big role in the Hartsville housing tapestry, there's also a growing demand for newer constructions. Recent years have seen the rise of modern townhouses and single-family homes, catering to newer families or those looking for contemporary conveniences. These properties often incorporate energy-efficient features, open floor plans, and modern amenities, which are increasingly becoming popular among the younger demographic.
One of the most appealing aspects of the Hartsville housing market is its affordability. Compared to the national average and some neighboring cities, Hartsville offers reasonable prices per square foot, making homeownership more accessible to many. This affordability, coupled with the town's undeniable charm, has been a significant draw for young families, retirees, and even real estate investors.
Another factor that significantly influences the local housing market is Hartsville's commitment to community and nature. Many homes are in proximity to parks, walking trails, and natural landmarks. Being able to step out of your home and into the embrace of nature, or take a short walk to a community event, adds an intangible value to properties here.
Diversity is truly the word that best captures Hartsville's housing market. Whether you're an enthusiast for historic charm or have an inclination for modern designs, there's a niche in Hartsville that's bound to resonate with your housing aspirations.
Nearby Cities
The towns and cities adjacent to Hartsville, TN each bring their own flair to the broader regional housing market and lifestyle. For starters, let's consider Gallatin. Only a short drive away from Hartsville, Gallatin is often heralded for its lively arts scene and historic square. The housing market there showcases a variety of options from stately antebellum homes to contemporary suburban developments. This diverse blend reflects the city's ability to honor its past while embracing the future. Additionally, the city's position along the Cumberland River gives many homeowners stunning waterfront views, amplifying the natural beauty inherent to the area.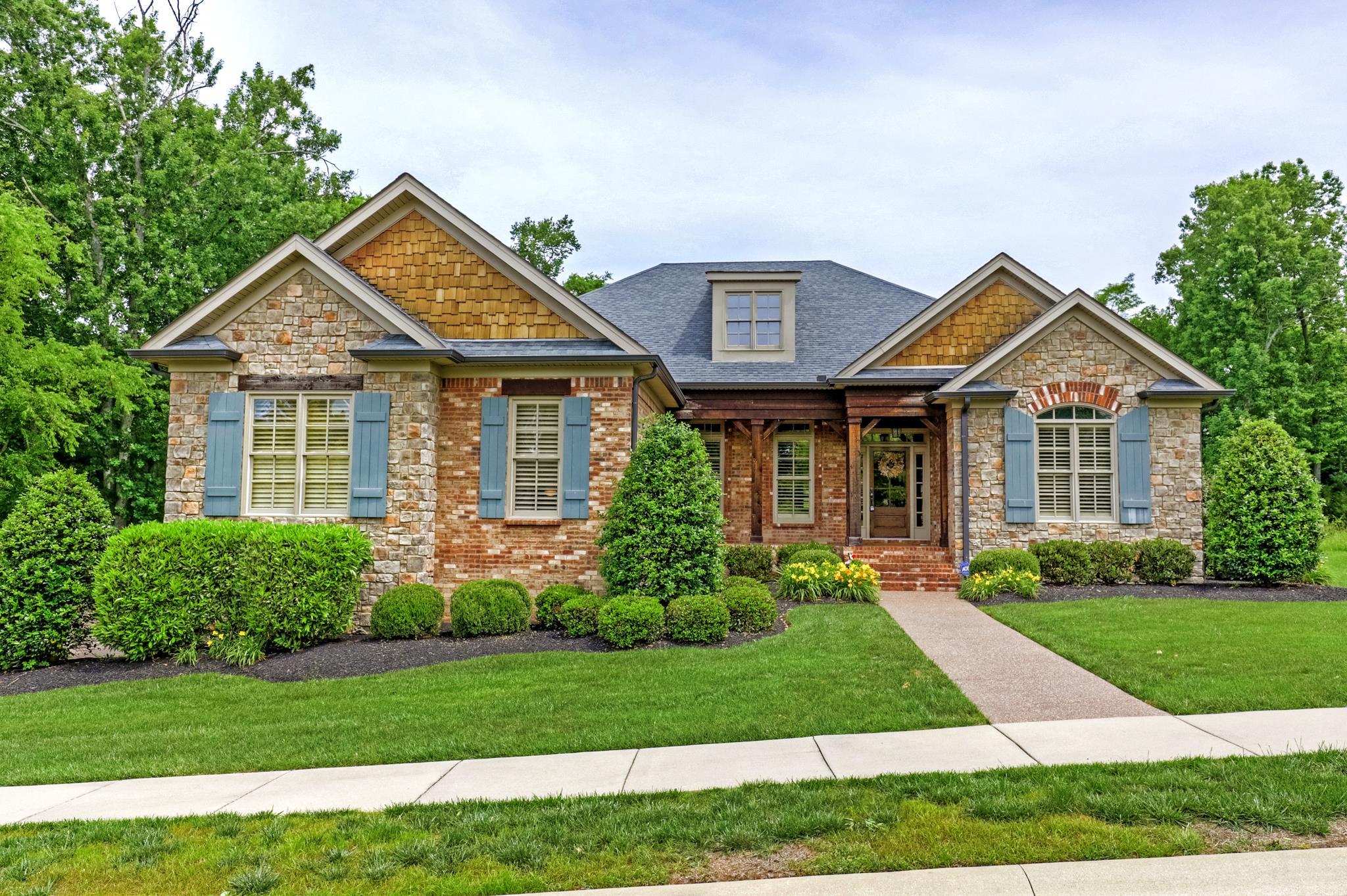 Lebanon, often referred to as the "Cedar City," is another gem in close proximity to Hartsville. With its iconic cedar glades and an ambiance steeped in southern charm, Lebanon presents a housing market that is both dynamic and stable. From rustic countryside homes to the more suburban neighborhoods, Lebanon's real estate caters to both the laid-back and the bustling family lifestyles. And of course, its reputation for community events, especially around the Wilson County Fair, adds a special touch to life here.
Carthage, sitting on the banks of the Cumberland River, has a unique riverside charm. Its housing market is a tapestry of quaint cottages, modern townhomes, and waterfront properties that offer breathtaking views of the river's bends. The city's rich history, dating back to its establishment in the late 18th century, is palpable in many of its historic neighborhoods. Carthage's lifestyle is a balance between tranquil riverside living and the vibrancy of a community deeply connected to its roots.
Finally, there's Lafayette, a city that offers a quieter, more rural appeal. Here, large plots of land and farmhouses dominate the housing market, ideal for those who value privacy and a connection to the land. Lafayette is the kind of place where neighbors know each other's names, and community gatherings are regular events. Its strong agricultural roots bring a unique attribute to the table, where the love for the land and community goes hand in hand.
Each of these cities offers something distinctive, painting a comprehensive picture of the region's rich tapestry of lifestyles, history, and real estate opportunities.
Top Neighborhoods
Hartsville, TN is a mosaic of delightful neighborhoods, each offering a unique blend of lifestyle attributes that cater to a range of tastes and preferences.
Starting with the Riverfront District, it's an area of Hartsville that holds great allure for those who treasure serene, waterside living. Located close to the river's edge, this district is characterized by its tree-lined avenues, charmingly designed homes, and picturesque views of the water. Residents often find solace in the gentle ripples of the river and the distant calls of birds. Morning walks here are especially rejuvenating, as one takes in the calmness of the flowing waters.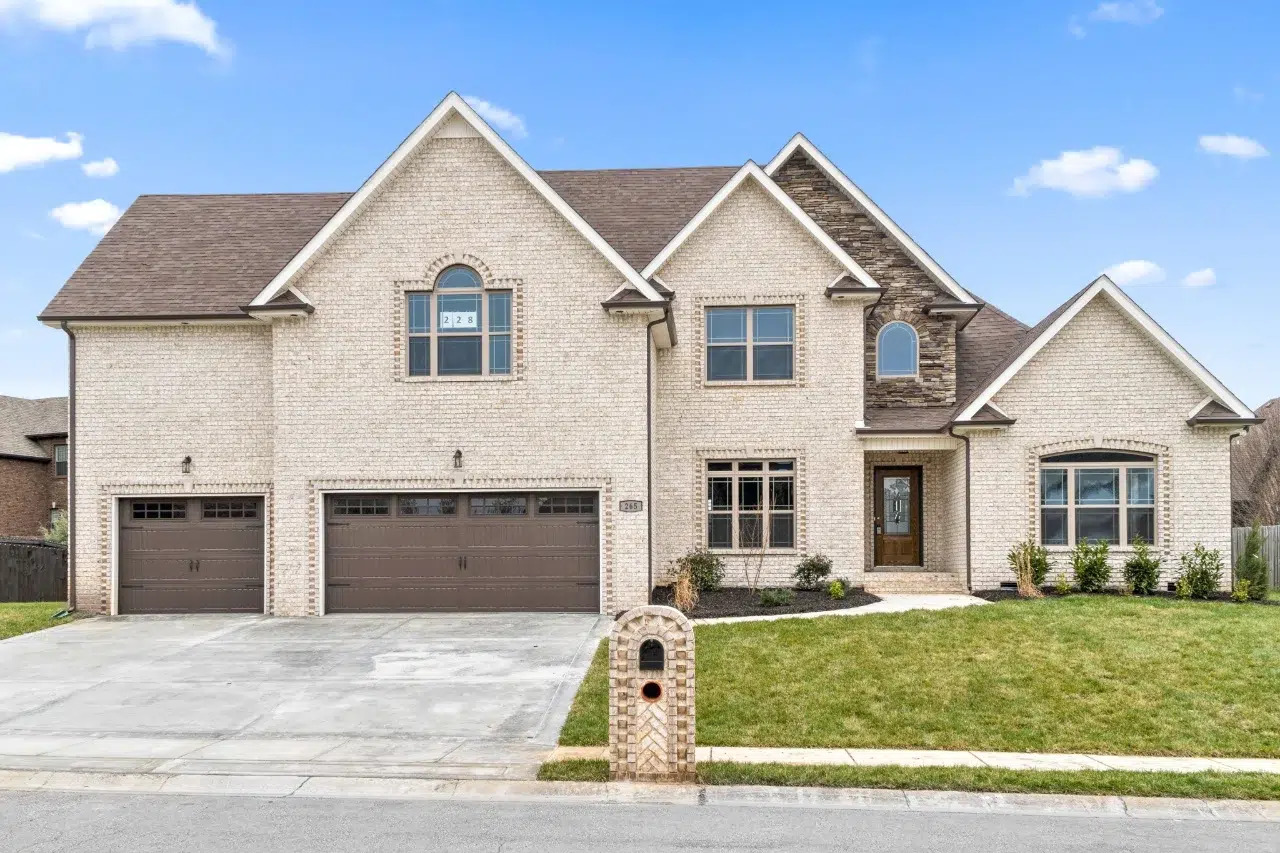 Then there's the Historic Downtown neighborhood, a place where the past meets the present. This part of Hartsville offers a unique blend of heritage homes with preserved architectural designs, sitting comfortably alongside more contemporary constructions. The streets are bustling with activity, from the quaint cafes to boutique shops, echoing a bygone era while celebrating the vibrancy of modern life. The sense of community is palpable here, as locals frequently come together for events and gatherings.
West Hartsville is a slightly more modern part of town, catering to young families and professionals. Here, one can find a range of housing options, from townhouses to single-family homes. The streets are wide, with manicured gardens, playgrounds, and community centers. This neighborhood has become increasingly popular for its array of amenities, such as fitness centers, parks, and schools, making it a convenient choice for families.
On the outskirts of Hartsville, the Countryside Estates offer expansive plots and homes that celebrate nature. This neighborhood is ideal for those who wish to have a more rural setting without compromising on the proximity to town amenities. Homes here often come with spacious backyards, gardens, and sometimes, even small orchards or stables. The nights in Countryside Estates are particularly enchanting, as residents can enjoy clear starry skies away from the city lights.
Whether one is looking for a historic setting, river views, modern conveniences, or a connection to nature, Hartsville's neighborhoods have something to offer to every home seeker.
Top Condos & Townhomes
While Hartsville, TN is primarily known for its single-family homes, there's been a notable rise in demand for condo and townhome living. Several communities have gained recognition for their design, amenities, and strategic location within the town.
One of the standouts in recent years has been the Hartsville Heights Condominiums. Located just a stone's throw from the city center, these condos offer residents the luxury of city living without the hustle and bustle. The units are spacious and designed with modern aesthetics in mind, yet they beautifully incorporate elements that reflect Hartsville's traditional charm. The common areas are lush, providing residents with spaces to relax and socialize.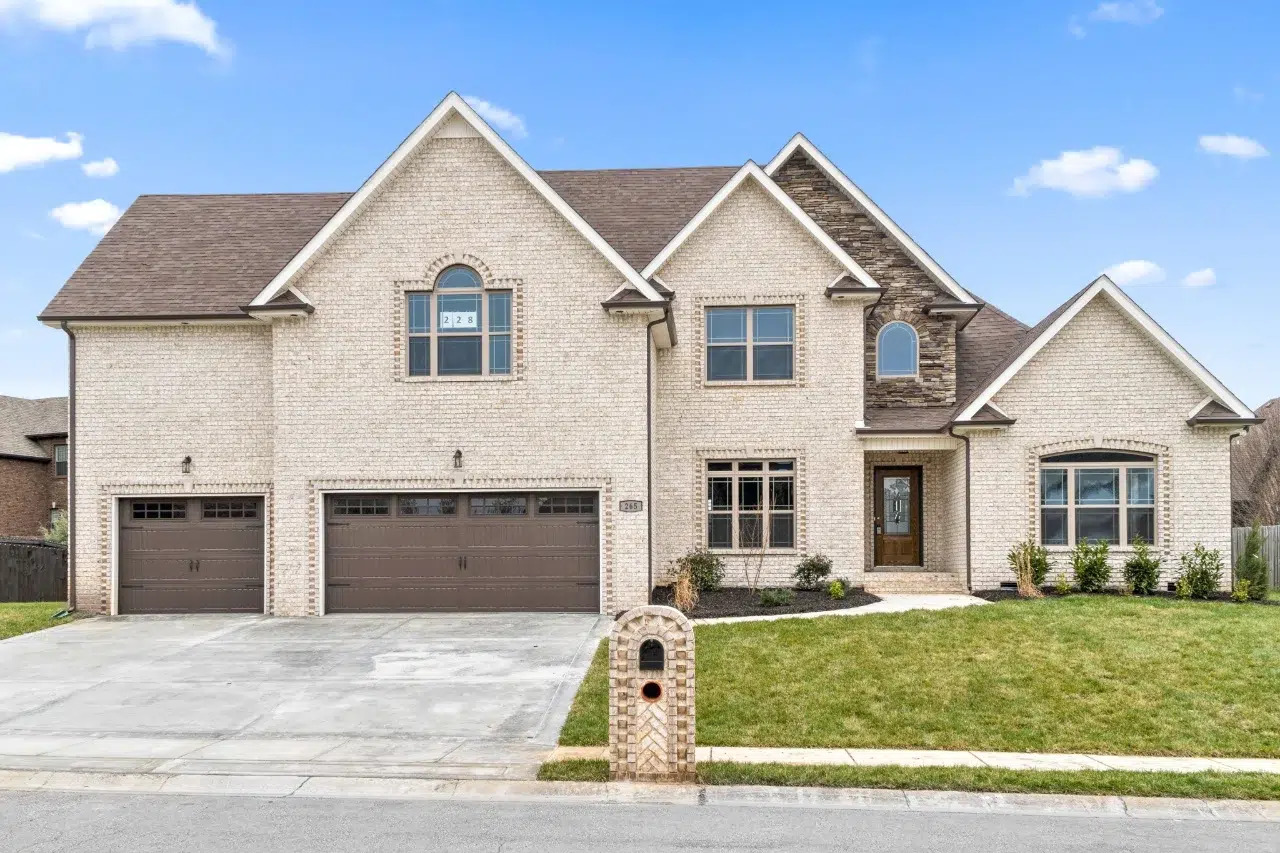 Closer to the Riverfront District, the River's Edge Townhomes offer the allure of waterside living. These multi-level townhomes come equipped with balconies that overlook the serene river, making it a perfect spot for evening relaxation or morning coffee. The interiors are a blend of modern functionality and cozy design. The proximity to the river also means residents have easy access to a range of recreational activities.
For those who favor a more urban setting, the Downtown Lofts are hard to overlook. Housed in refurbished historical buildings, these loft-style condos capture the essence of urban chic. Exposed brick walls, high ceilings, and large windows are a hallmark of these units. Being in the heart of downtown, residents can step out and find themselves amidst boutique shops, cafes, and local eateries. It's a hub for those who appreciate the vibrancy of city life.
Lastly, there's the Green Meadows community, which has rapidly gained favor among young professionals and retirees alike. These townhomes, set in a well-planned gated community, emphasize both security and community living. The shared amenities, like the fitness center, pool, and community garden, foster a sense of togetherness among residents. The units themselves are designed for comfort and style, with an emphasis on natural light and open spaces.
While traditionally Hartsville might have been dominated by standalone homes, these condo and townhome communities underscore the town's evolution, catering to a diverse range of residents looking for a mix of modern living within a historic setting.
Cost of Living
Hartsville, TN offers a unique blend of small-town charm and conveniences, which often results in a different cost of living experience than what one might encounter in larger metro cities. When you stack up Hartsville against some of the country's major metropolises like New York City, San Francisco, or even Nashville, the difference in living costs becomes more pronounced.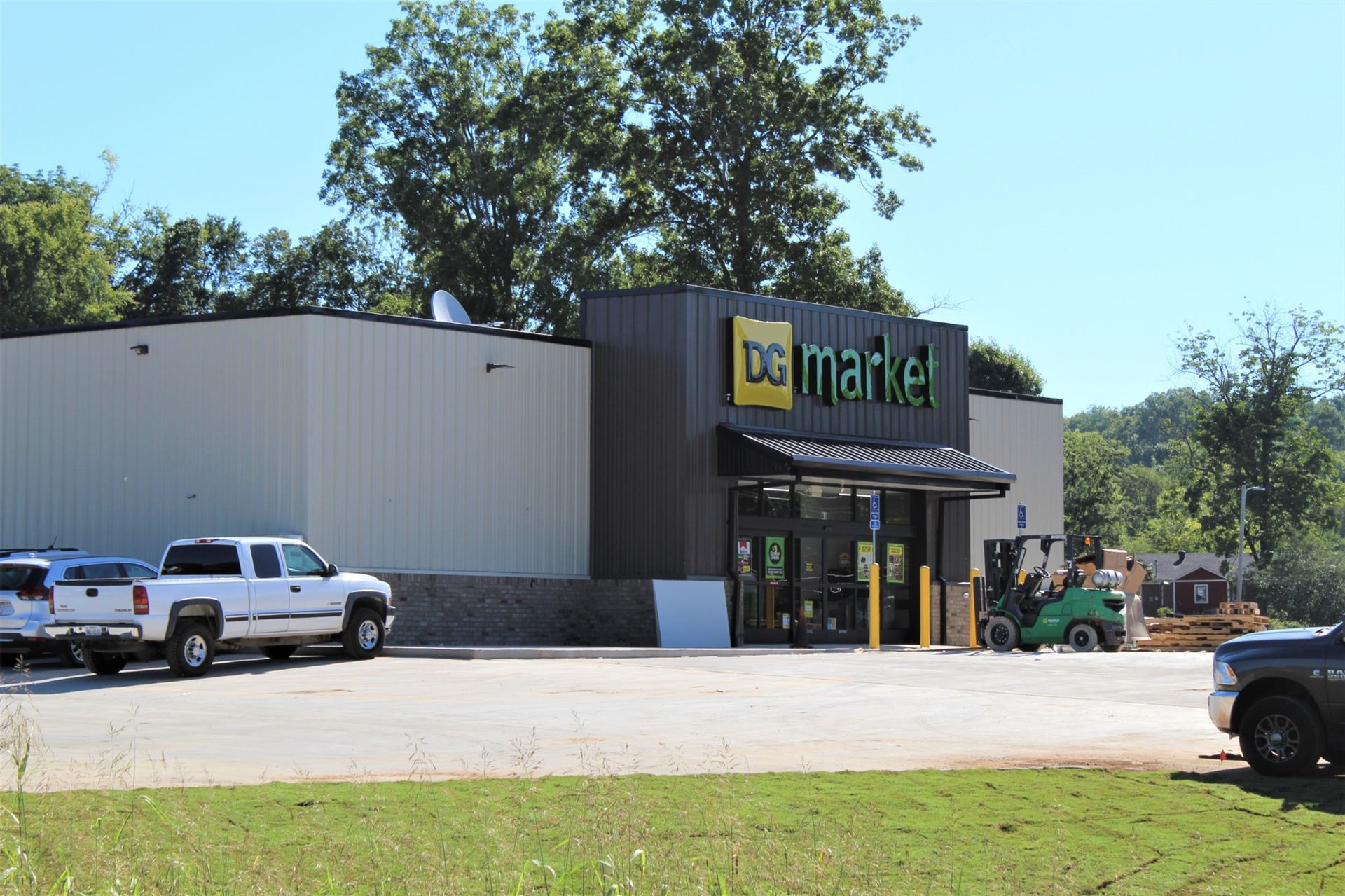 Firstly, housing costs in Hartsville are quite favorable. Renting or buying a home here can be significantly less expensive than in larger cities. The median home prices and rent rates are often a fraction of what you'd expect to pay in more urban environments. This means residents can often afford larger homes or properties with more amenities than they might in a sprawling city.
Then, there are everyday expenses. Dining out, for instance, is a more affordable luxury in Hartsville. Whether it's a casual lunch or a fancy dinner, you'll find that the prices at local eateries are generally lower than those in metro cities. Groceries, too, often come with a more modest price tag, especially if you're keen on local produce and seasonal items.
Transportation is another area where Hartsville shines in terms of affordability. Many residents find that they spend less on fuel or public transportation compared to their counterparts in congested urban environments. Moreover, the shorter commute times mean not just savings in terms of money, but also precious time.
However, it's essential to factor in salary scales when considering the cost of living. While the expenses might be lower in Hartsville, wages, particularly in specialized sectors, might be higher in metro cities. It's this balance between earnings and expenditures that many potential residents weigh when considering a move.
Comparing Hartsville to other parts of the USA, it's evident that the town offers a blend of affordability and quality of life. While it may lack the high-energy buzz of mega-cities, it provides a peaceful, community-centric environment, all at a cost that's palatable for many. It's no wonder that many are looking to places like Hartsville as a respite from the financial pressures of urban living.
Restaurants and Dining
Hartsville, TN, might be a small town, but when it comes to dining, it punches well above its weight. The local culinary scene is a delightful mix of tradition, innovation, and of course, genuine southern hospitality.
Let's begin with the heart of many small towns: the local diners. Hartsville is home to several charming diners that have been serving up hearty breakfasts, lunches, and dinners for decades. These spots, often bustling with activity, are where locals gather not just for the food, but for the camaraderie. The menus might lean towards the classic—think fried chicken, biscuits and gravy, and peach pie—but the flavors are genuine, and the servings are generous.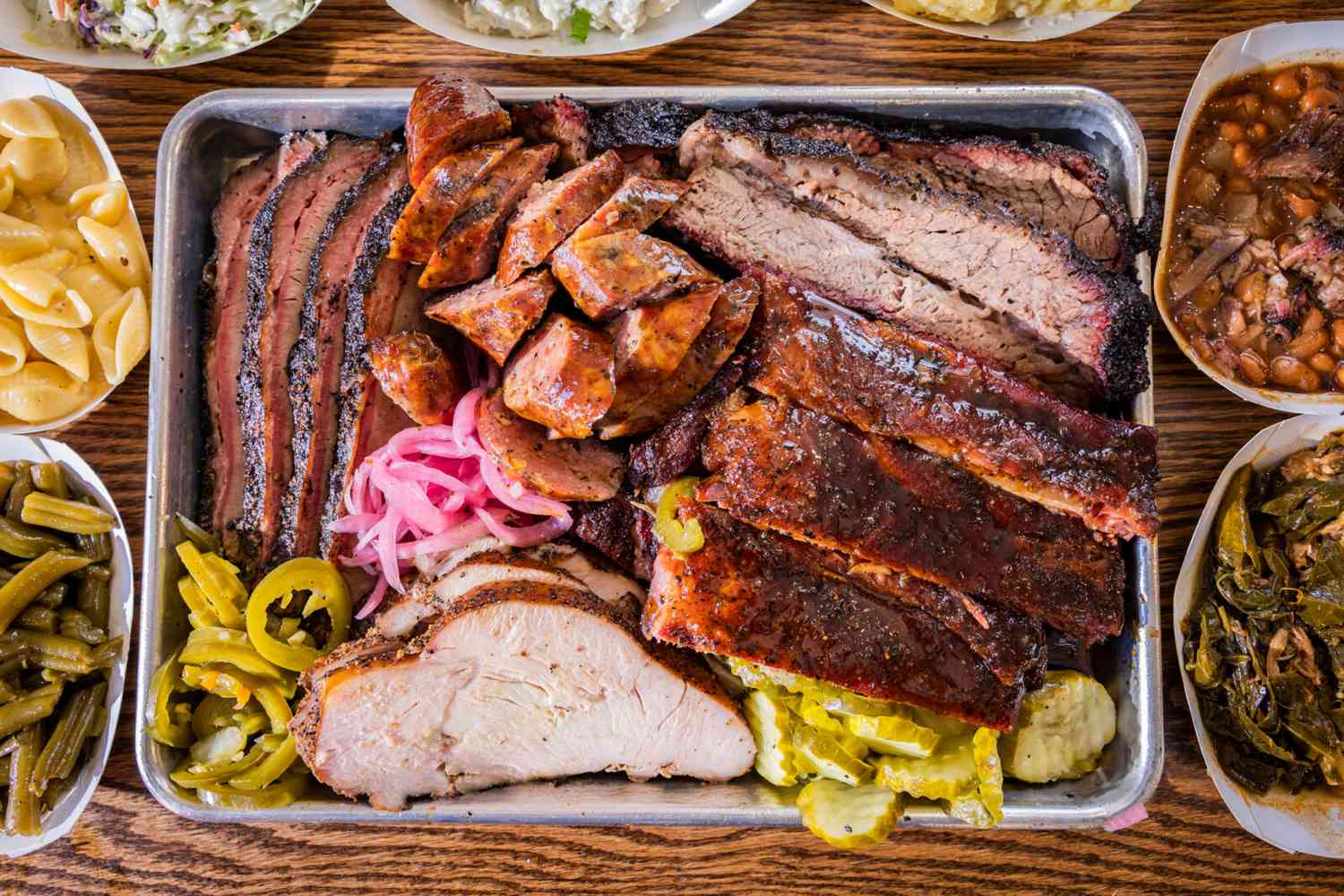 But it's not all about tradition in Hartsville. Over recent years, there's been a delightful surge of contemporary eateries that offer a modern twist to classic dishes. These newer establishments blend global influences with local ingredients, resulting in menus that are both familiar and refreshingly novel. Whether it's a bistro-style café offering artisanal sandwiches or a fine-dining establishment experimenting with fusion flavors, there's an ever-growing palette of flavors to explore.
No discussion about Hartsville's dining scene would be complete without mentioning its barbecue joints. Tennessee is, after all, a state known for its BBQ, and Hartsville holds its own with some truly mouth-watering offerings. Whether you're a fan of tangy pulled pork, smoky ribs, or juicy brisket, there's likely a BBQ spot in Hartsville that'll have you coming back for seconds.
Lastly, for those with a sweet tooth, Hartsville's bakeries and dessert parlors are a dream. From freshly baked pies, using fruits sourced from local orchards, to decadent chocolates and pastries, these establishments offer the perfect ending to any meal.
In essence, dining in Hartsville is an experience that melds the comforts of home-cooked meals with the excitement of new culinary adventures. Whether you're seated at a cozy diner, a buzzing modern eatery, or a tranquil riverside café, the town promises a gastronomic journey that both surprises and satisfies.
Shopping and Entertainment
Hartsville, TN, while embracing its small-town ambiance, offers an array of entertainment and shopping options that resonate with both locals and visitors alike. Nestled in its streets and corners are establishments and venues that cater to a wide range of interests.
For the culturally inclined, there's a burgeoning local arts scene in Hartsville. Several intimate theaters and performance spaces dot the town, hosting a plethora of events throughout the year. From local plays and musicals to live bands and solo performances, these venues provide a platform for both seasoned performers and budding talents. It's a joy to watch the community come together, celebrating the shared experience of live performances in these close-knit spaces.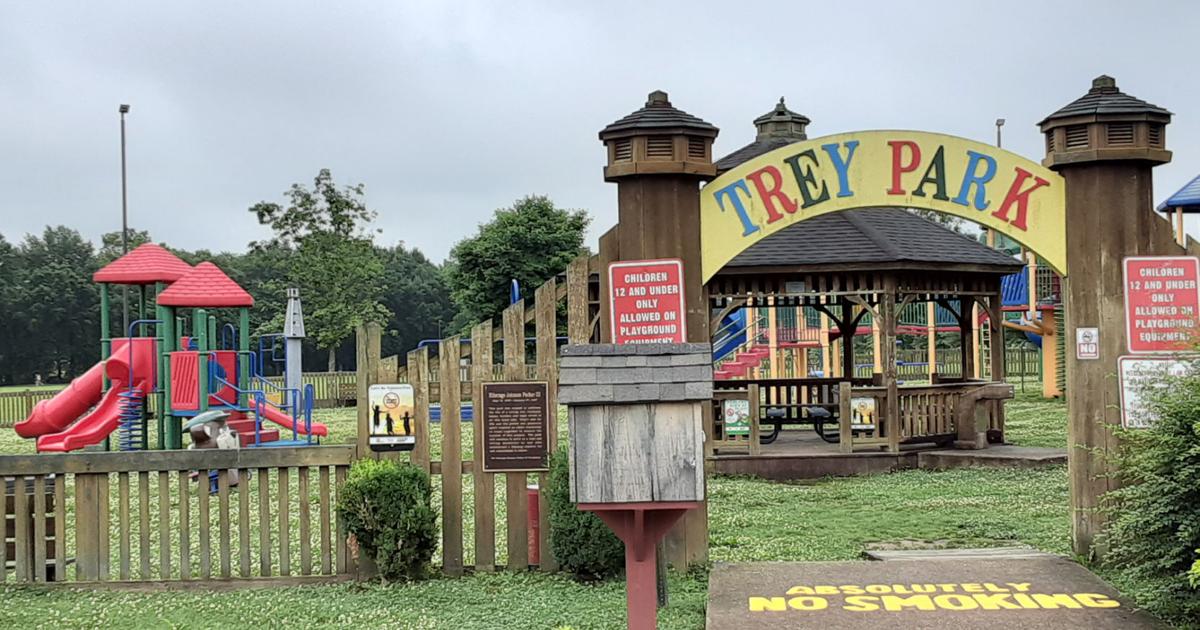 When it comes to shopping, Hartsville melds the old with the new. The town is peppered with family-owned stores that have stood the test of time. These shops, some dating back generations, offer a range of items, from antiques and handcrafted goods to locally produced foodstuffs. It's not uncommon to find shop owners engaging in heartfelt conversations with patrons, sharing stories of yesteryears or discussing the origins of the items they sell.
Yet, Hartsville isn't just about the traditional. The town has seen the emergence of chic boutiques and modern retailers, especially around the downtown area. These stores, with their contemporary offerings, cater to the younger generation and those looking for the latest in fashion, home decor, or tech.
For those who prefer outdoor entertainment, Hartsville has its share of parks and recreation areas. Weekend picnics, casual strolls, or even fishing sessions by the river are common pastimes. Seasonal fairs and festivals often take over these spaces, transforming them into hubs of activity, music, and merriment.
And of course, the evenings in Hartsville have their charm. A few local pubs and bars offer a relaxed setting for residents to wind down, often accompanied by live music or trivia nights.
In essence, Hartsville may have the soul of a small town, but it doesn't shy away from providing diverse entertainment and shopping avenues. Whether one's looking for a quiet day of shopping, a lively evening out, or an artful experience, Hartsville ensures there's something in store for everyone.
Parks and Nature
Nestled amid the beauty of Tennessee's rolling hills, Hartsville boasts a wealth of parks and natural havens that beckon residents and visitors to revel in the outdoors. These serene spots, with their lush landscapes and picturesque settings, make Hartsville a nature enthusiast's delight.
Central Park, aptly named, sits at the heart of Hartsville. This verdant oasis offers a little bit of everything for everyone. Families often flock here for picnics, with dedicated areas where children can play and parents can unwind. Joggers and walkers have an array of trails to choose from, each offering its unique view of the town's landscape. And for those looking for a tranquil moment, the park's pond serves as a perfect backdrop, especially during sunrises and sunsets.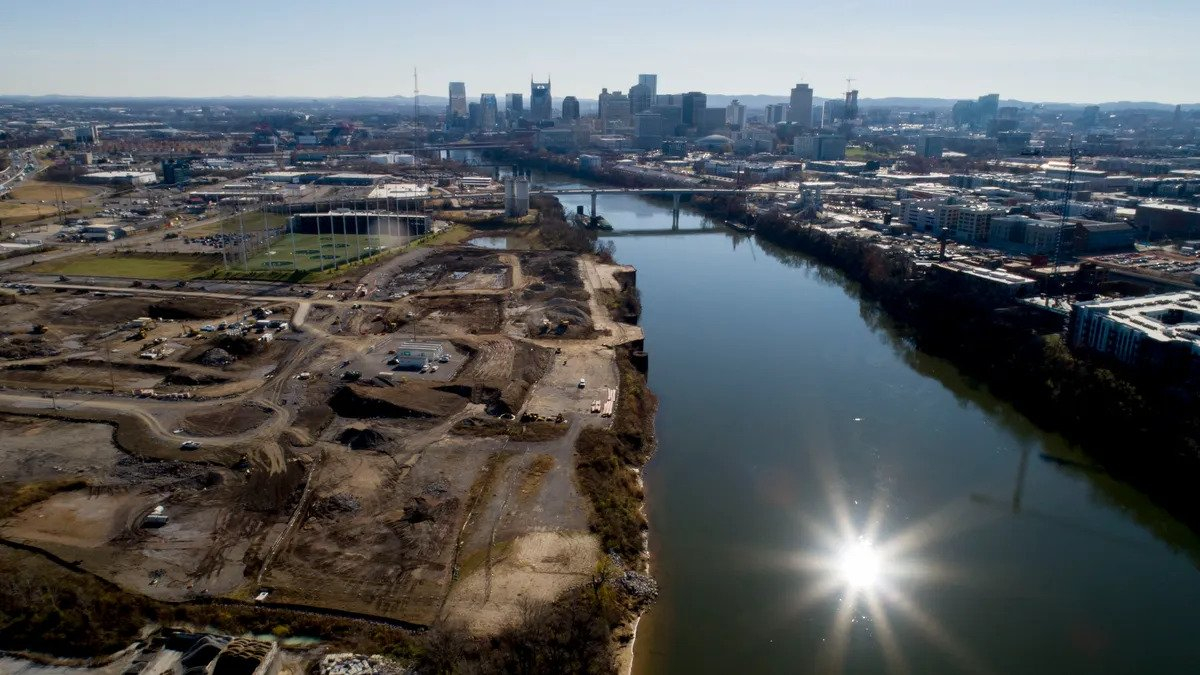 But perhaps what's most enchanting about Hartsville is its proximity to the Cumberland River. Riverfront Park, situated along the banks of this majestic waterway, offers a myriad of activities. Kayaking, fishing, or just sitting by the shore watching the boats pass by, this park captures the essence of river life. Moreover, the trails here meander along the river, giving hikers an immersive experience as they navigate through wooded areas with the gentle hum of the river in the background.
For those looking for a more wooded retreat, the Hartsville Forest Reserve is the place to be. This expansive area, with its dense canopy of trees, provides habitat for various local wildlife. Birdwatchers, in particular, find this reserve a haven, with numerous species often spotted flitting from branch to branch. Hiking trails here range from the leisurely to the challenging, catering to both novice explorers and seasoned trekkers.
Lastly, the community gardens in town offer a blend of nature and community bonding. Residents often come together to plant, nurture, and harvest a range of produce. These gardens, apart from their organic bounties, have become hubs of social interaction, with neighbors often sharing gardening tips, stories, or simply enjoying the therapeutic act of tending to plants.
Hartsville, with its parks and natural sanctuaries, stands as a testament to the town's commitment to preserving and celebrating nature. Whether one seeks active recreation, peaceful contemplation, or a mix of both, the town's green spaces offer a refreshing respite from the pace of daily life.
Business and Industry
Hartsville, TN, with its strategic location and rich heritage, has cultivated a diversified economic landscape over the years. The town's businesses and industries reflect its evolution and its residents' resilience and adaptability.
A key pillar of Hartsville's economy has long been agriculture. The fertile lands surrounding the town have traditionally been dedicated to farming, with crops like soybeans, corn, and wheat dominating the scene. In tandem with crop farming, the area has also seen success in livestock farming, primarily poultry and cattle. Over the years, many local farmers have begun exploring sustainable and organic farming practices, responding to the increasing demand for clean and locally-sourced produce.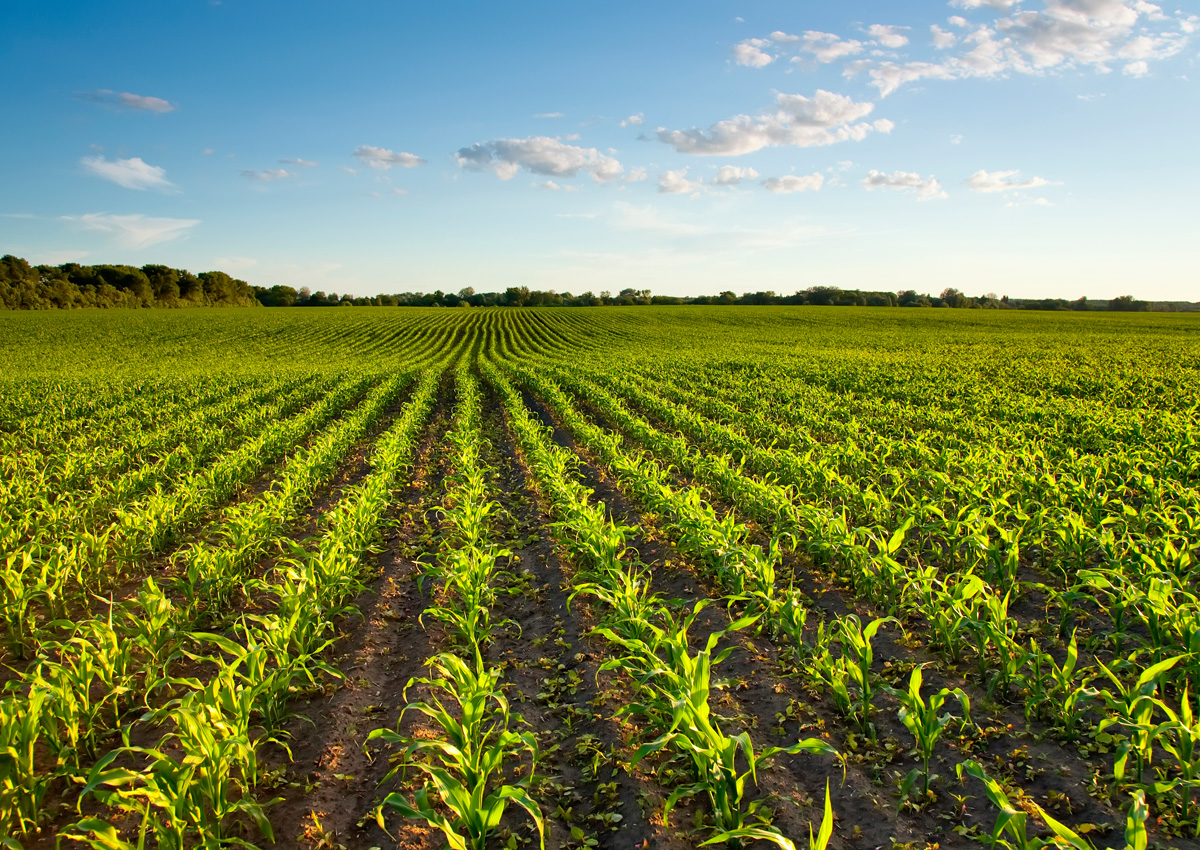 Manufacturing, too, has found a home in Hartsville. Several manufacturing units in and around the town produce a range of products, from automotive parts to electronics. These industries not only contribute significantly to the local economy but also provide employment opportunities for many residents. The town's proximity to major transportation routes has played a crucial role in attracting and retaining these manufacturing businesses.
In recent times, tourism has started to make a noticeable mark on Hartsville's economy. The town's natural beauty, coupled with its historical sites and events, has started drawing visitors from nearby cities and even out-of-state. This influx has led to a growth in the hospitality and services sector, with local eateries, bed-and-breakfasts, and boutique stores benefiting from the increased footfall.
Additionally, the healthcare and education sectors also play vital roles in Hartsville's business landscape. The local hospitals and clinics ensure residents have access to quality healthcare, while the schools and educational institutions are pivotal in nurturing the next generation.
Overall, Hartsville, TN, presents a blend of traditional industries and budding sectors. The town's ability to adapt while holding onto its roots ensures a dynamic and sustainable business environment, fostering growth and community development in tandem.
Airport and Transportation
When it comes to accessibility and transportation in Hartsville, TN, residents and visitors have several options to consider, especially when journeying to neighboring towns and cities.
One of the first things many inquire about is the proximity to the nearest major airport. While Hartsville itself doesn't house a large international airport, Nashville International Airport is the closest significant hub, located just a little over an hour's drive away. This makes it relatively convenient for residents and visitors who are flying in or out of the region. Given its status as one of the primary airports in Tennessee, Nashville International offers flights to a myriad of destinations both domestic and international.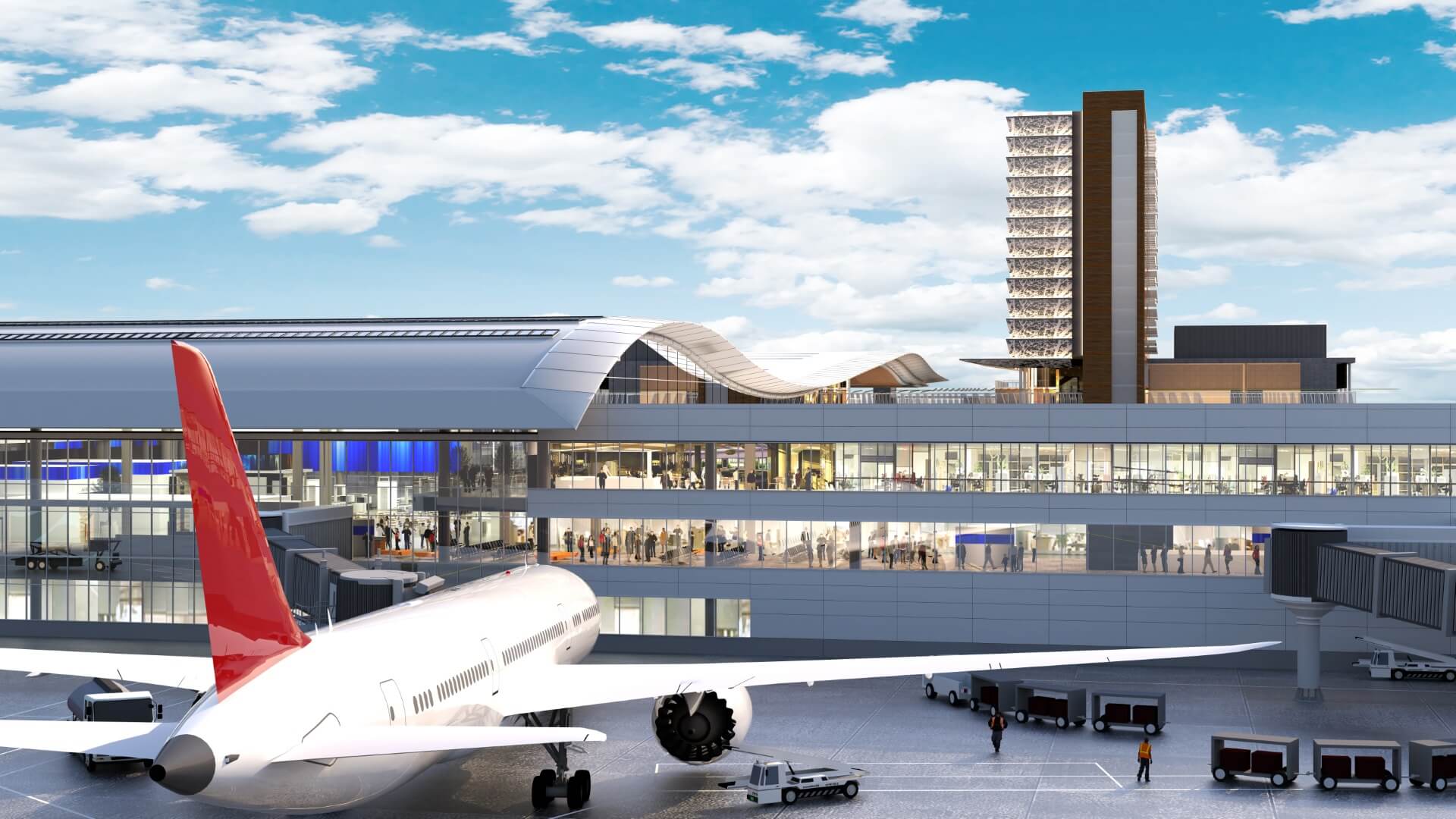 As for public transportation within Hartsville, while the town has the charm of a place where many destinations are just a short drive or even a walk away, there are options for those without personal vehicles. Local bus services run routes connecting key areas of the town, making it easier for residents to commute for work, shopping, or leisure. These buses, while perhaps not as frequent as those in larger cities, are reliable and offer a sustainable mode of transportation.
For longer journeys, or for those looking to connect to neighboring towns without a car, regional bus services become a vital asset. These buses are more than just a means of transportation; they're a lifeline for many, ensuring that even those in more remote or underserved parts of the region can access essential services or simply visit family and friends in nearby towns.
Additionally, ridesharing services, such as Uber and Lyft, have also made their way to Hartsville. They provide an alternative for those who prefer a more direct and personalized mode of transport. Plus, for the more environmentally-conscious or those just looking for a bit of exercise, the town's layout is conducive to cycling, and there are dedicated lanes and paths for cyclists in certain parts.
In essence, while Hartsville might exude the charm of a smaller, tight-knit community, it doesn't fall short when it comes to providing residents and visitors with a range of transportation options, ensuring they remain connected to both local destinations and the wider world.
Weather
Ah, the weather in Hartsville, TN – it's a dance of the seasons, each bringing its own charm and idiosyncrasies. Situated in the Upper South region of the United States, Hartsville enjoys a temperate climate that sees all four seasons, each painting the town with distinctive hues and vibes.
Spring in Hartsville is a delightful affair. As the icy grip of winter gradually loosens, the town blossoms quite literally. Trees regain their greenery, flowers begin to bloom, and the air carries a fresh, invigorating scent. It's a season of renewal, and the warmth slowly returning makes it a perfect time for outdoor activities. But don't be fooled completely; spring can occasionally throw in a surprise chilly day or a sudden rain shower, so a light jacket or umbrella is often a wise companion.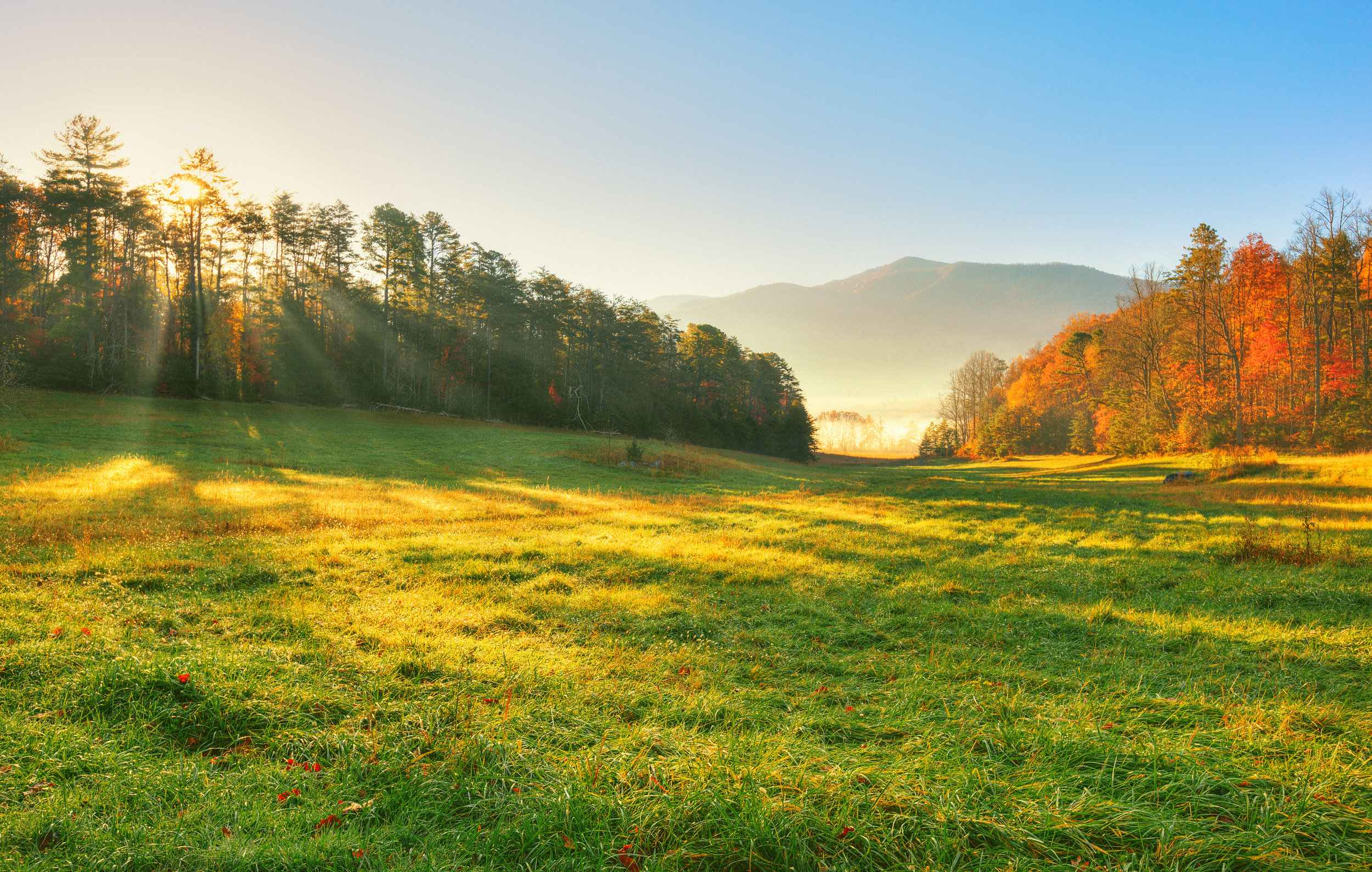 Then comes summer, which in Hartsville can be described as warm and, at times, quite humid. Days are longer, with sunshine pouring over the town for the most part. This is the season where local parks see families picnicking, kids playing, and the occasional sounds of a baseball game in the distance. While daytime temperatures can rise, the evenings often bring a comfortable coolness, perfect for a leisurely stroll or a night out with friends.
Autumn, for many, is Hartsville's crowning glory in terms of sheer aesthetic beauty. The town is draped in a tapestry of reds, oranges, and yellows as leaves change color, creating postcard-perfect scenes. The climate is crisp, with a pleasant coolness that makes it ideal for exploring the town's natural sites or simply sipping on a warm beverage at a local café. It's also a season of festivities, with Halloween and Thanksgiving celebrations bringing the community together.
Winter, while not excessively harsh, does bring its chill. Snowfalls, while not constant, are not uncommon and tend to blanket Hartsville in a serene white layer. It's a season of staying indoors, enjoying the warmth of homes, and perhaps occasionally venturing out for some winter fun, like building a snowman or engaging in a friendly snowball fight.
In essence, Hartsville experiences a rhythmic flow of seasons, each with its own character. Whether you're a lover of sun-soaked days or you're enchanted by snow-dusted landscapes, this town offers a bit of everything, making every time of the year a unique experience.
Private and Public Schools
In Hartsville, TN, education holds a significant place in the community's heart. The town is home to a mix of both private and public schools, ensuring that families have choices tailored to their educational preferences and needs.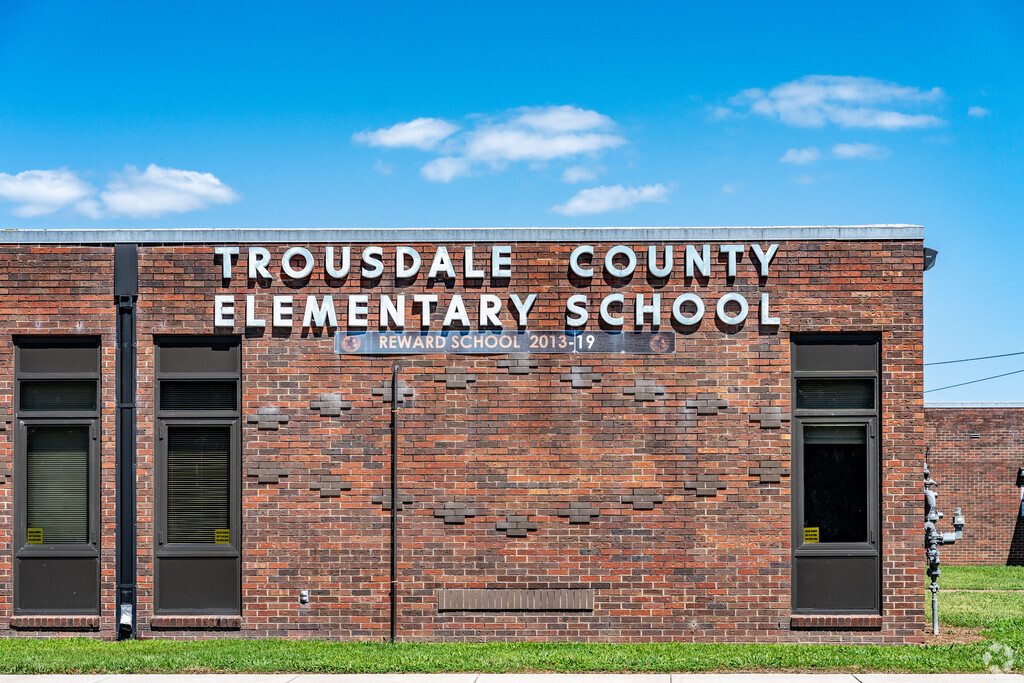 The public schools in Hartsville are a part of the Trousdale County School District. They have garnered a reputation for offering comprehensive educational programs that cater to a diverse student body. One of the standout attributes of these schools is their commitment to ensuring that every student receives a well-rounded education. From rigorous academic curriculums to a variety of extracurricular activities, these institutions strive to nurture not just the intellectual, but also the creative and physical facets of their students. The schools are also backed by a team of dedicated teachers and staff, who continuously work towards enhancing the learning experience, making use of both traditional and innovative teaching methods.
On the other hand, Hartsville's private schools offer a more tailored approach to education. These institutions often have smaller class sizes, allowing for more personalized attention and fostering close-knit student-teacher relationships. The curriculum in these schools, while being academically rigorous, often integrates specific values or religious teachings, catering to families seeking an education that aligns with their beliefs or values. Furthermore, the private schools in Hartsville often have a strong emphasis on community service and character-building, ensuring that students are not only academically proficient but also socially responsible.
One of the joys of Hartsville's educational landscape is the sense of community that permeates both the public and private institutions. Parents, teachers, and local businesses often collaborate on events, fundraisers, and projects, underlining the town's collective commitment to its younger generation.
In essence, whether one opts for public or private schooling in Hartsville, the focus remains consistent: offering a holistic education that prepares students not just for higher education or the workforce, but also to be conscientious and active members of society.
History
Hartsville, TN, with its blend of Southern charm and scenic beauty, has a history as rich as the landscapes that envelop it. Nestled within the heart of Tennessee, this quaint town's story is a tapestry of events, people, and progress that have collectively shaped its identity over the years.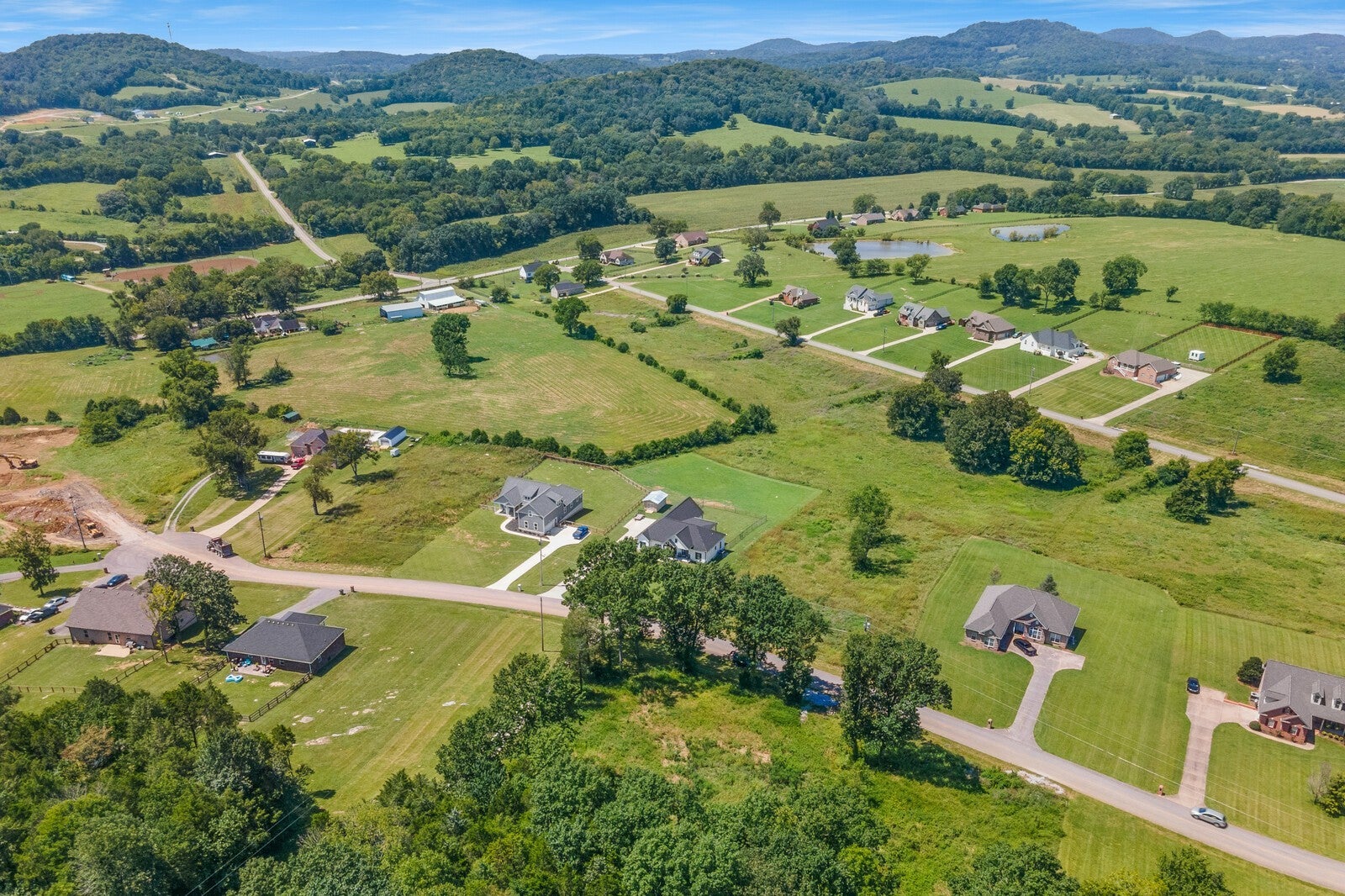 The origins of Hartsville trace back to the early 19th century. Founded primarily as an agricultural community, the fertile soils of the region beckoned settlers who saw the potential of the land. As families put down roots, a tight-knit community began to form, where everyone knew their neighbors, and helping hands were never in short supply.
However, Hartsville's growth wasn't without its challenges. The Civil War, a tumultuous period in American history, left its mark on the town. Hartsville was notably the site of the Battle of Hartsville in 1862, a skirmish that, while brief, was fiercely contested and had lasting implications on the community's psyche. Remnants of this era, from historical markers to preserved sites, still serve as poignant reminders of the town's resilience and the sacrifices made by its inhabitants.
Following the war, Hartsville entered a period of recovery and growth. Its strategic location near the Cumberland River became an advantage, facilitating trade and communication with other parts of Tennessee. Over time, the town began to diversify from its agricultural roots, with industries and businesses sprouting, reflecting the changing needs and aspirations of its people.
Cultural and educational institutions also began to take shape, bearing testament to Hartsville's commitment to nurturing the minds and souls of its residents. From schools to churches, these establishments became the cornerstones of community life, fostering unity and shared values.
As the years rolled on, while much changed in terms of technology and infrastructure, the spirit of Hartsville remained consistent. The town, at its core, has always been about its people - their dreams, their challenges, and their triumphs. Today, as one walks its streets or engages with its residents, the echoes of its rich history are palpable, reminding all of the journey that brought Hartsville to its present.