Greenbrier, TN Homes for Sale
Greenbrier, TN Homes for Sale
October 3, 2023
Welcome to the tranquil town of Greenbrier, Tennessee, where the charm of the South meets a comforting blend of community, natural beauty, and modern convenience. Nestled in the rolling hills of Robertson County, Greenbrier invites you to a new way of living, where the bustling city of Nashville is just a short drive away, yet far enough to enjoy the peacefulness of small-town life.
Moving to Greenbrier marks the beginning of an exciting journey, one filled with the discovery of scenic landscapes, friendly neighbors, and opportunities to grow and explore. Finding the perfect home here is not just a matter of choosing a property; it's about identifying the place where you can plant your roots, embrace the community's rich culture, and create lasting memories with your family.
Greenbrier's housing market offers a wide variety of options to suit any preference, whether you're looking for a cozy starter home, an expansive family residence, or something in between. The town's mixture of historic properties and modern builds provides a unique blend of architectural styles, all situated within charming neighborhoods adorned with mature trees and well-kept gardens.
Local real estate agents, well-versed in the town's unique characteristics, are eager to assist newcomers in finding the perfect residence to call home. The sense of community in Greenbrier is palpable, and the warmth of its people makes the experience of moving here not just a relocation, but a welcome to a life filled with the comfort and harmony only found in such idyllic surroundings.
As you prepare for this new chapter in your life, we invite you to explore Greenbrier's housing market with excitement and anticipation. Your perfect home awaits in a town where the welcome sign is always out, and the sense of belonging begins the moment you arrive. Welcome to Greenbrier, Tennessee—where your new home and a fulfilling life await!
Housing Market
Greenbrier, Tennessee, has a diverse housing market, characterized by a unique blend of rustic charm and modern convenience. The housing style generally leans towards traditional American architecture with single-family homes being the predominant type. These homes are spread across a variety of neighborhoods, offering options for a variety of lifestyles and budgets. Many properties feature large yards and scenic views of the surrounding landscapes, reinforcing the town's intimate connection with its natural environment.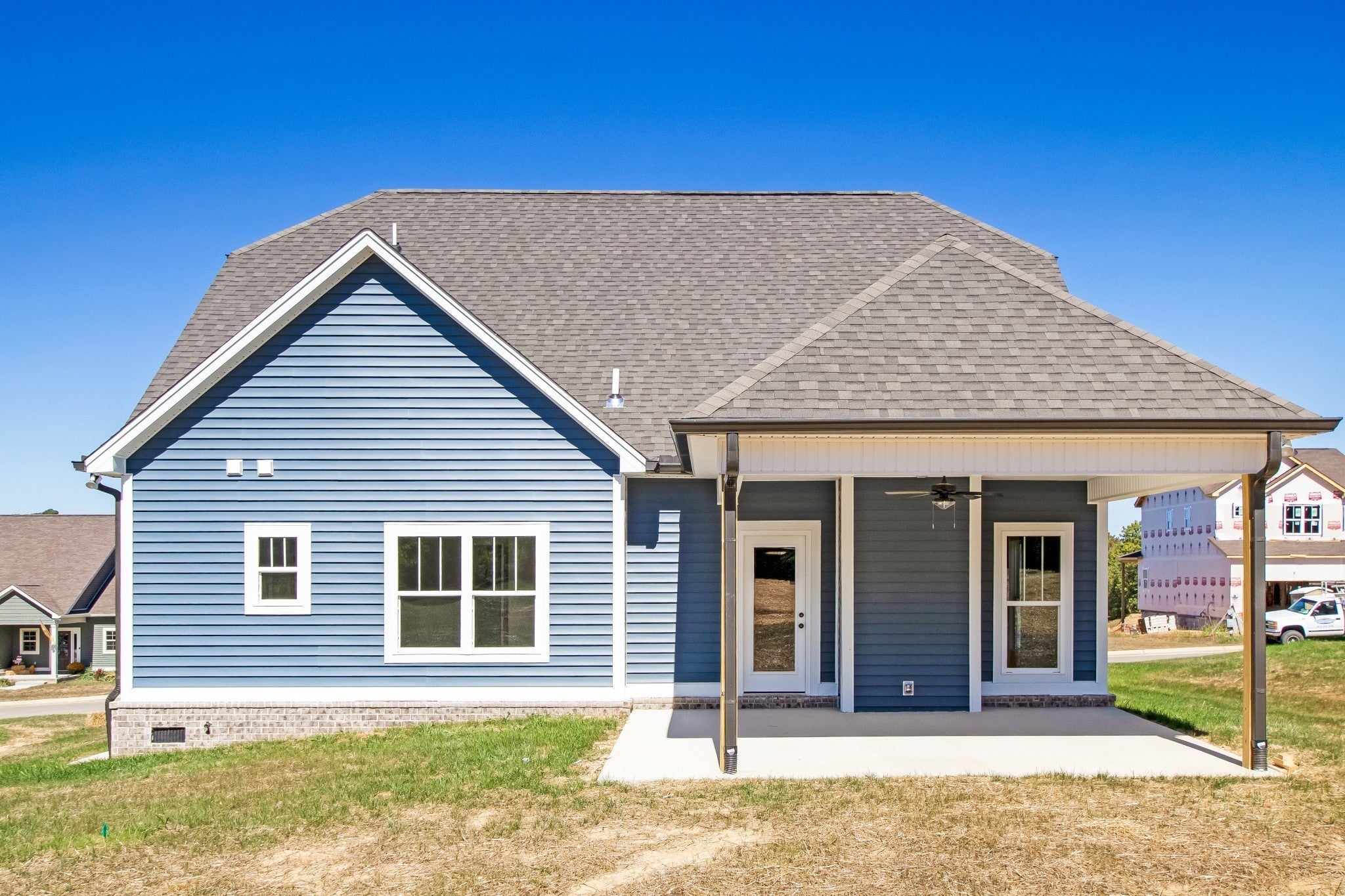 The Greenbrier housing market is also notable for its stability. The region has experienced steady growth in recent years, driven largely by the town's strong economy, safe neighborhoods, excellent schools, and a high quality of life. This makes Greenbrier an attractive place to live for families, retirees, and anyone seeking a quiet, relaxed lifestyle within commuting distance to Nashville. The local real estate market, as a result, benefits from a consistent demand, leading to a moderate appreciation of home values over time.
Affordability is another defining characteristic of Greenbrier's housing market. Compared to larger metropolitan areas such as Nashville, homes in Greenbrier are generally more affordable, offering excellent value for money. This, combined with the town's low cost of living, makes it an appealing choice for home buyers looking to maximize their real estate investment.
Another intriguing aspect of Greenbrier's housing market is its capacity for new development. The town has a substantial amount of buildable land, and zoning policies are conducive to residential growth. The local government's support for housing development is clear, as they recognize the importance of satisfying the housing needs of the growing population. This factor has attracted numerous developers and builders, leading to the creation of several new subdivisions and neighborhoods that cater to a range of housing tastes and budgets.
Finally, the rental market in Greenbrier should not be overlooked. With an increasing number of people attracted to the lifestyle the town offers but not yet ready to commit to purchasing, the rental market has been buoyant. This provides opportunities for real estate investors looking for rental income or capital appreciation in the long term.
In essence, the Greenbrier, TN housing market is marked by a harmonious blend of affordability, stability, and growth potential. Its diverse mix of traditional and modern homes set in a serene, rural backdrop creates an alluring environment for a broad array of homebuyers and real estate investors.
Nearby Cities
Just to the south of Greenbrier lies Goodlettsville, a city straddling the border of Davidson and Sumner counties. The housing market here offers a wider variety, including condos, townhouses, and single-family homes, reflecting its semi-urban character. While property prices tend to be slightly higher compared to Greenbrier, many homebuyers are drawn to Goodlettsville for its amenities. The city offers a plethora of dining, shopping, and entertainment options, all within a short drive. It's also home to several parks and nature trails, making it an appealing destination for those who want to enjoy city conveniences while still having access to nature.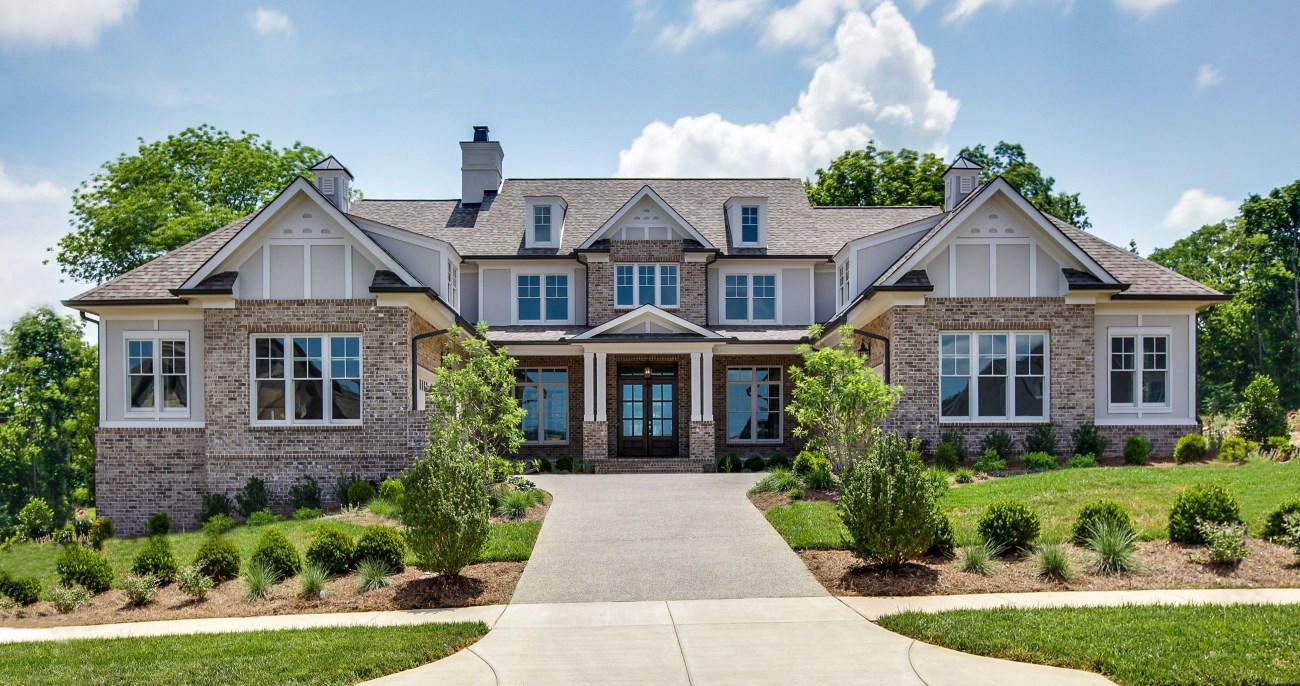 Further south is Nashville, the vibrant capital of Tennessee and the heart of the state's music scene. The housing market in Nashville is eclectic and dynamic, with options ranging from luxury condos in high-rise buildings to charming historic homes. The city's lifestyle is characterized by its thriving arts scene, numerous music venues, world-class restaurants, and shopping districts. Nashville's unique attributes such as the Grand Ole Opry, the Country Music Hall of Fame, and the vibrant Lower Broadway nightlife make it a magnet for tourists and residents alike.
East of Greenbrier, you'll find White House, a small city that offers a blend of suburban convenience and country charm. Its housing market is comparable to Greenbrier's, with plenty of single-family homes in quiet, tree-lined neighborhoods. White House's lifestyle is defined by its community-oriented events like the annual Fall Fling and Christmas Parade. Unique attributes like the W.L. Anderson Sports Complex and the White House Greenway add to its appeal, especially for families and outdoor enthusiasts.
To the west of Greenbrier is the city of Springfield. Its housing market is varied, offering historic homes in established neighborhoods, as well as new builds in emerging subdivisions. The lifestyle in Springfield centers around its charming town square, where residents enjoy local shops, eateries, and seasonal events like the annual Robertson County Fair. Springfield is also known for its agricultural heritage, hosting the annual Middle Tennessee Strawberry Festival which celebrates the region's rich strawberry production history.
Each of these cities adjacent to Greenbrier presents a unique blend of housing options, lifestyles, and distinct attributes. Whether it's the city buzz of Nashville, the historic charm of Springfield, the community spirit of White House, or the urban convenience of Goodlettsville, each contributes to the rich tapestry of life in the wider Greenbrier area.
Top Neighborhoods
One of the most sought-after neighborhoods in Greenbrier is the Cimmaron Trace. This residential area is popular among families due to its proximity to good schools and the peaceful environment it provides. The homes here are predominantly single-family houses, characterized by spacious lots and contemporary designs. Most of the properties in Cimmaron Trace are relatively new, providing modern amenities that suit the needs of today's homebuyers.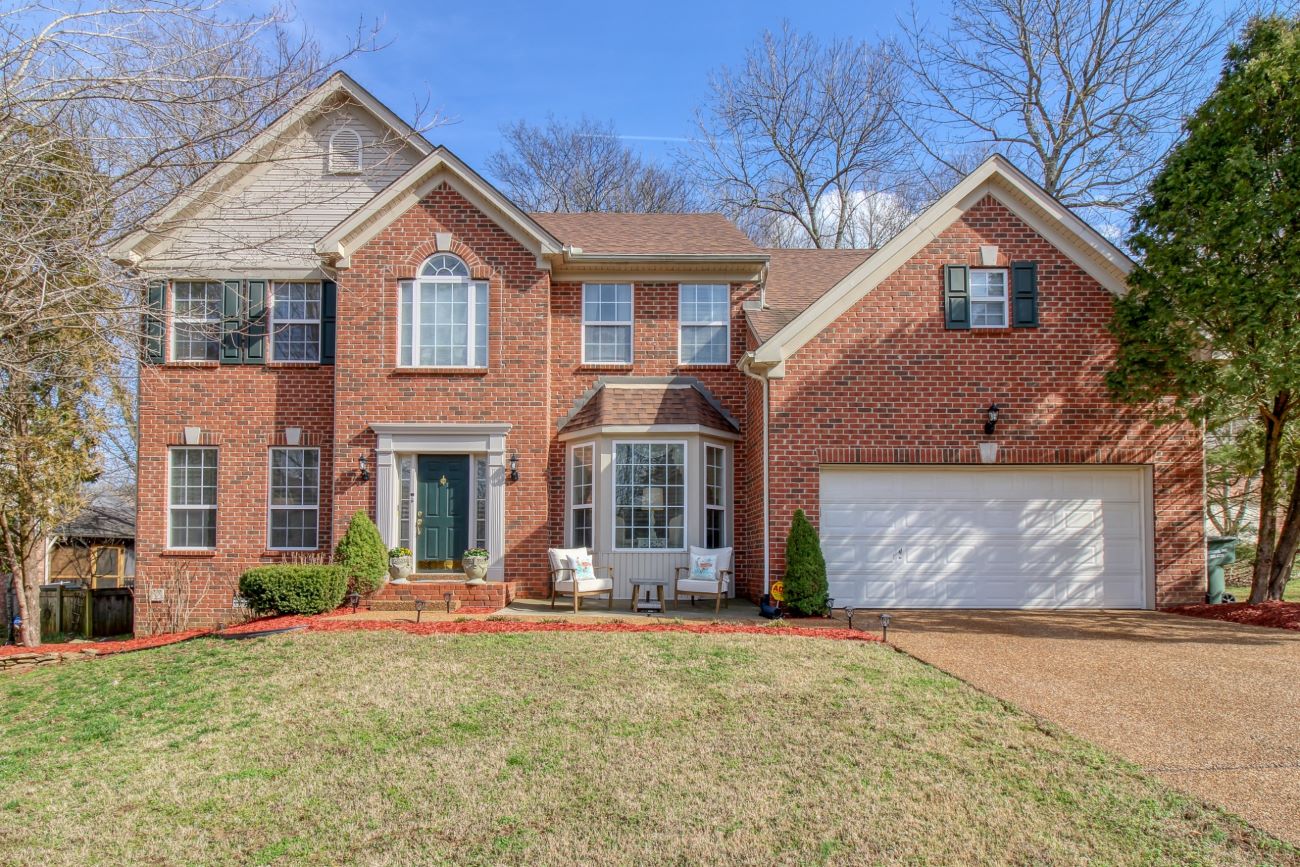 Another attractive neighborhood is Bellarosa Estates, known for its larger, upscale homes and expansive yards. This neighborhood offers a higher degree of privacy, given the sizable distance between properties, which many residents appreciate. The homes in Bellarosa Estates are beautifully designed with high-end finishes, making them some of the most desirable in Greenbrier. Moreover, the community is noted for its friendly atmosphere and active homeowners association, which organizes several social events throughout the year.
The Woodlands is another top residential area in Greenbrier. It's a neighborhood that strikes a balance between affordability and quality, making it particularly appealing to first-time homebuyers and young families. The houses here range from charming ranch-style homes to two-story traditional houses. The Woodlands is also highly regarded for its tree-lined streets, well-maintained public spaces, and close-knit community feel.
Lastly, the neighborhood of Autumn Oaks deserves mention for its tranquil, rural setting. Here, homes are set on larger lots, offering residents plenty of outdoor space to enjoy the stunning natural surroundings. The homes in Autumn Oaks are mostly custom-built, allowing for unique architectural styles and personalized features. This neighborhood's quiet, country-like feel, combined with its relatively short distance from the city's amenities, make it a unique and appealing place to call home.
Each of these neighborhoods in Greenbrier, TN, offers its unique mix of home styles, community feel, and proximity to amenities. Whether it's the family-friendly Cimmaron Trace, the upscale Bellarosa Estates, the affordable Woodlands, or the serene Autumn Oaks, prospective residents have a variety of appealing choices when considering where to settle in this charming town.
Top Condos & Townhomes
Although Greenbrier, TN primarily consists of single-family homes, there are some notable townhome and condominium communities that provide an appealing alternative for those looking for lower-maintenance living.
One such community is Woodland Trace Villas, a townhome community characterized by well-designed and functional floor plans. These homes offer the convenience of townhome living without sacrificing comfort or style. The community is pet-friendly and includes features such as a clubhouse and maintained green spaces. Its close proximity to local schools and shopping centers adds to the convenience of residing in Woodland Trace Villas.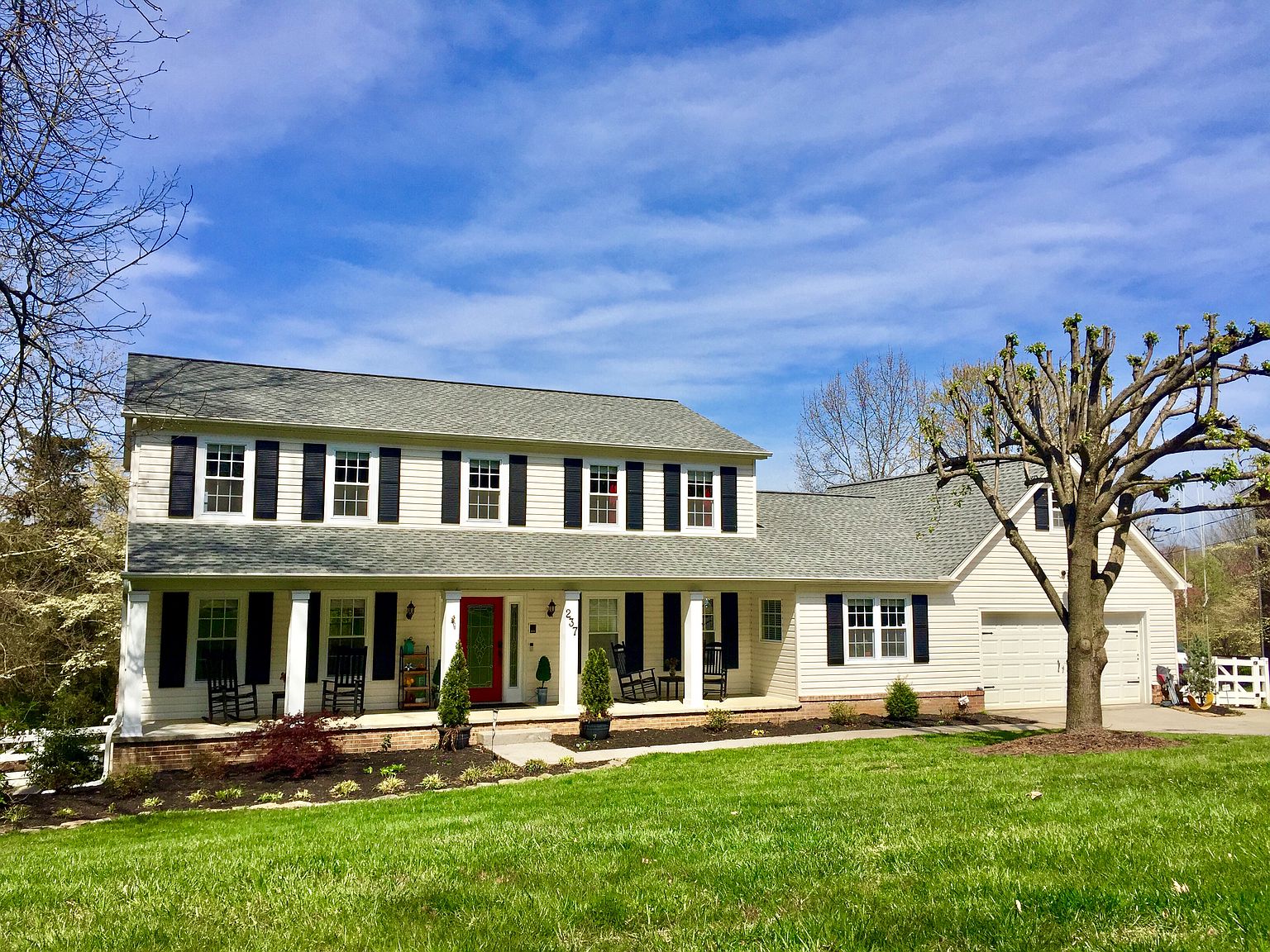 A little further from the town center, but still within easy commuting distance, is the Riverwood Park condominium complex. This community offers units with modern, upscale interiors that include features such as granite countertops, stainless steel appliances, and hardwood flooring. Residents of Riverwood Park enjoy access to communal amenities including a fitness center, swimming pool, and gated entry for added security. The condos here are particularly appealing to young professionals and downsizers seeking a low-maintenance lifestyle without sacrificing the comforts of a modern home.
Hillside View is another noteworthy condo community in Greenbrier. It offers a range of units, from one-bedroom condos to larger, three-bedroom options, catering to a diverse group of residents. The condos in Hillside View are known for their spacious balconies offering panoramic views of the town's surrounding landscapes. The community is well-maintained and comes with additional amenities such as covered parking and landscaped grounds.
While the focus in Greenbrier has largely been on single-family homes, these townhome and condominium communities provide valuable options for those seeking a different kind of lifestyle. Whether it's the stylish Woodland Trace Villas, the amenity-rich Riverwood Park, or the scenic Hillside View, each offers a unique residential experience within the heart of Greenbrier.
Cost of Living
One of the standout features of Greenbrier, TN is its relative affordability, particularly when compared to larger metropolitan areas and other parts of the U.S. The cost of living index, which includes factors such as housing, transportation, groceries, healthcare, and utilities, is significantly lower in Greenbrier than in many American cities.
The most significant difference can be observed in the housing market. Median home prices in Greenbrier are much lower than those in major U.S. cities, including New York, Los Angeles, or even nearby Nashville. This lower cost extends to rental properties as well, with median rent prices falling below national averages. Therefore, whether you're a first-time homebuyer or a renter, you're likely to find that your housing budget stretches much further in Greenbrier than in many other parts of the U.S.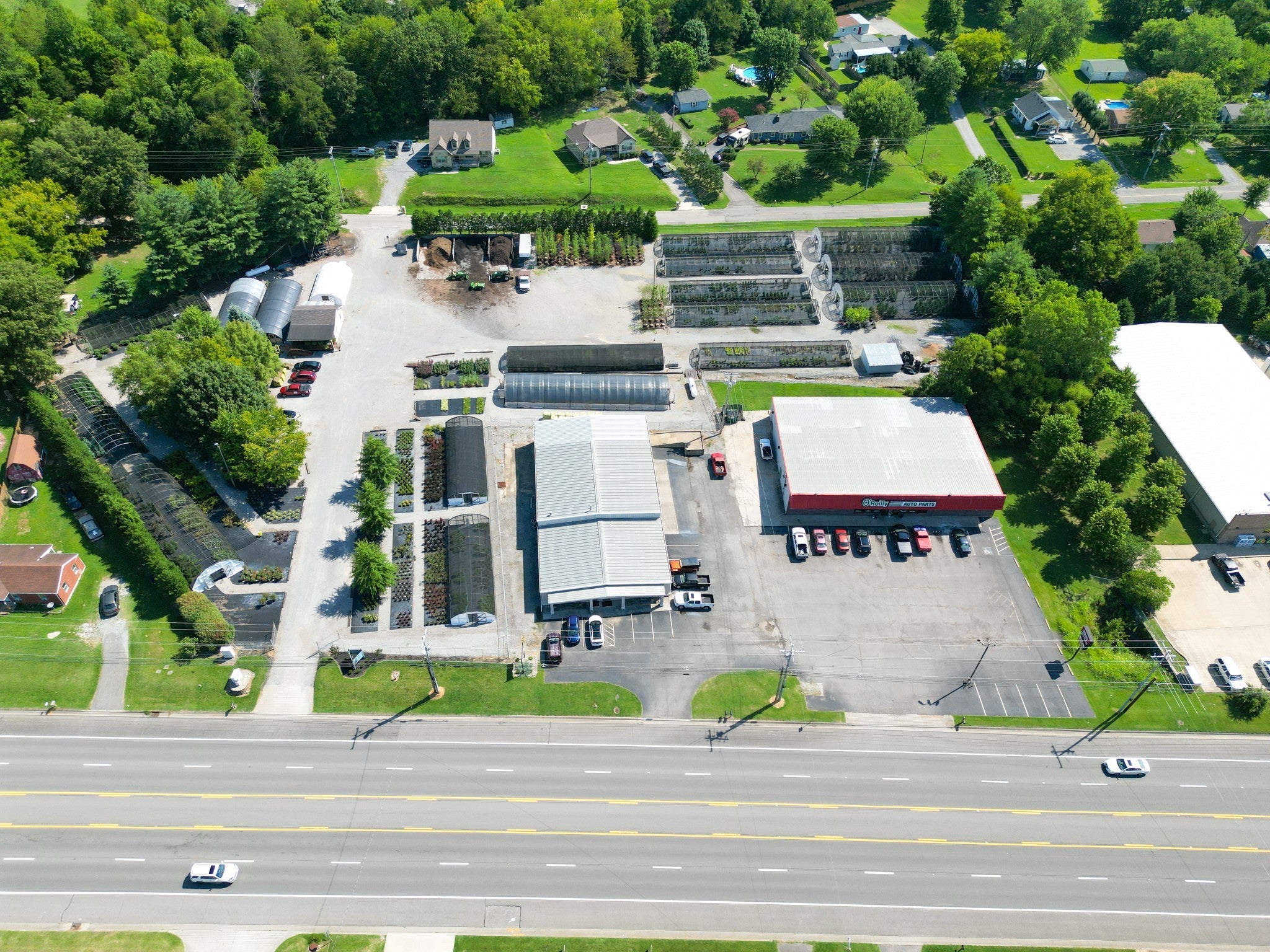 Grocery costs in Greenbrier are also generally more affordable. Everyday items such as milk, bread, and fresh produce typically cost less here than the national average. This can lead to significant savings over time, particularly for larger households.
When it comes to healthcare, Greenbrier again falls below the national average. This applies to both routine healthcare, such as general practitioner visits, as well as more specialized care. These lower healthcare costs can be particularly beneficial to retirees and others who may require regular medical care.
In terms of transportation, Greenbrier residents also have an advantage. Although the town is considered rural, it's within comfortable commuting distance to larger employment hubs like Nashville, and the costs associated with commuting, such as gasoline and vehicle maintenance, are generally lower than in more metropolitan areas.
Lastly, utilities, including electricity, water, and internet services, are also cheaper on average in Greenbrier when compared to many other parts of the country.
In essence, the lower cost of living in Greenbrier, especially regarding housing, groceries, healthcare, transportation, and utilities, offers residents the ability to maintain a comfortable lifestyle at a more affordable rate than in many other regions across the U.S. This affordability makes Greenbrier an attractive option for individuals, families, and retirees seeking a lower cost of living without sacrificing quality of life.
Restaurants and Dining
In Greenbrier, TN, you'll discover a variety of dining options that reflect its warm, small-town charm. One such place is Depot Bar and Grill, a beloved local favorite. Set in a historic train depot, it's known for its down-home Southern cuisine with a modern twist. Their menu is filled with delicious options like catfish bites and shrimp and grits. Plus, their homemade desserts are not to be missed!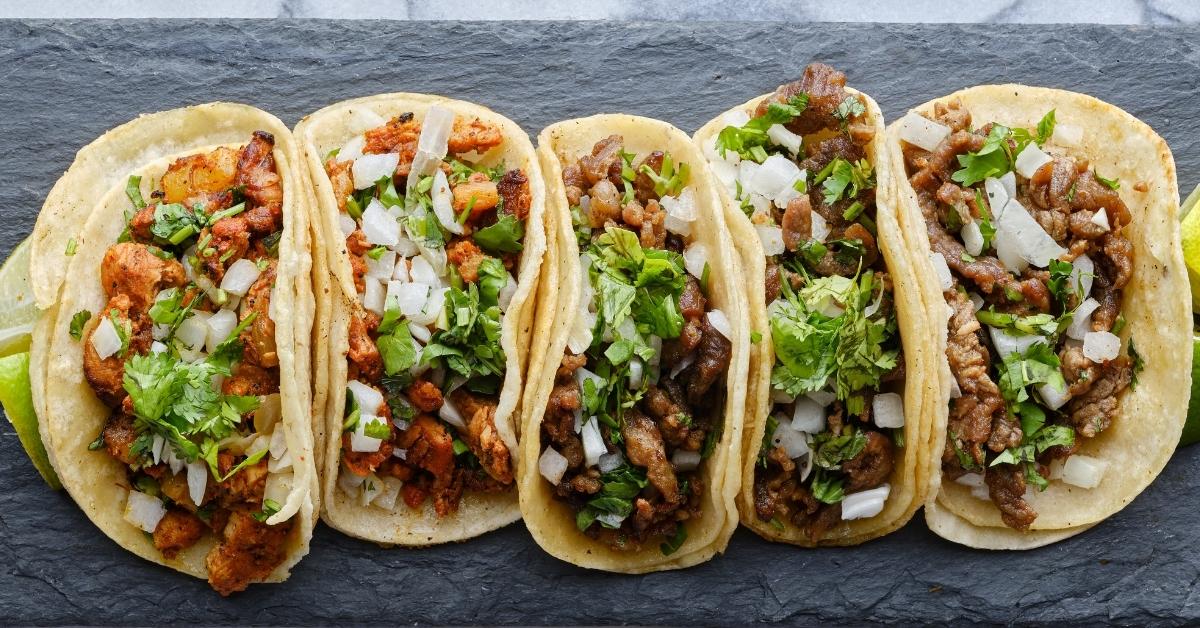 If you're in the mood for Mexican, El Alteno Mexican Restaurant offers a delightful array of authentic dishes. Whether you're craving classic tacos, enchiladas, or a flavorful fajita platter, you'll find it here. The friendly service and colorful, lively ambiance make El Alteno a popular spot for both lunch and dinner.
For pizza lovers, Greenbrier Pizza & Pub is a must-visit. They serve hand-tossed pizzas with a variety of toppings, alongside a selection of craft beers. The rustic, welcoming environment makes it a great place for a relaxed meal with friends or family.
And let's not forget the sweet treats! For that, there's Soda Pop Junction, an old-fashioned soda shop serving sundaes, milkshakes, and a variety of ice cream flavors. It's the perfect place to beat the Tennessee heat and enjoy a nostalgic dessert.
In Greenbrier, whether you're a resident or a visitor, there's no shortage of flavorful food to explore. From hearty American fare to authentic Mexican cuisine, classic pizzas to sweet treats, the town offers a delectable range of options that caters to all tastes and preferences.
Shopping and Entertainment
In Greenbrier, TN, there are plenty of ways to entertain yourself and some great spots for shopping, too. If you're an outdoor enthusiast, you'll want to visit Pebble Brook Golf Course. It's a beautiful 18-hole course with well-manicured greens and scenic views that golfers of all skill levels can enjoy. Plus, they have a pro shop on-site for all your golfing needs.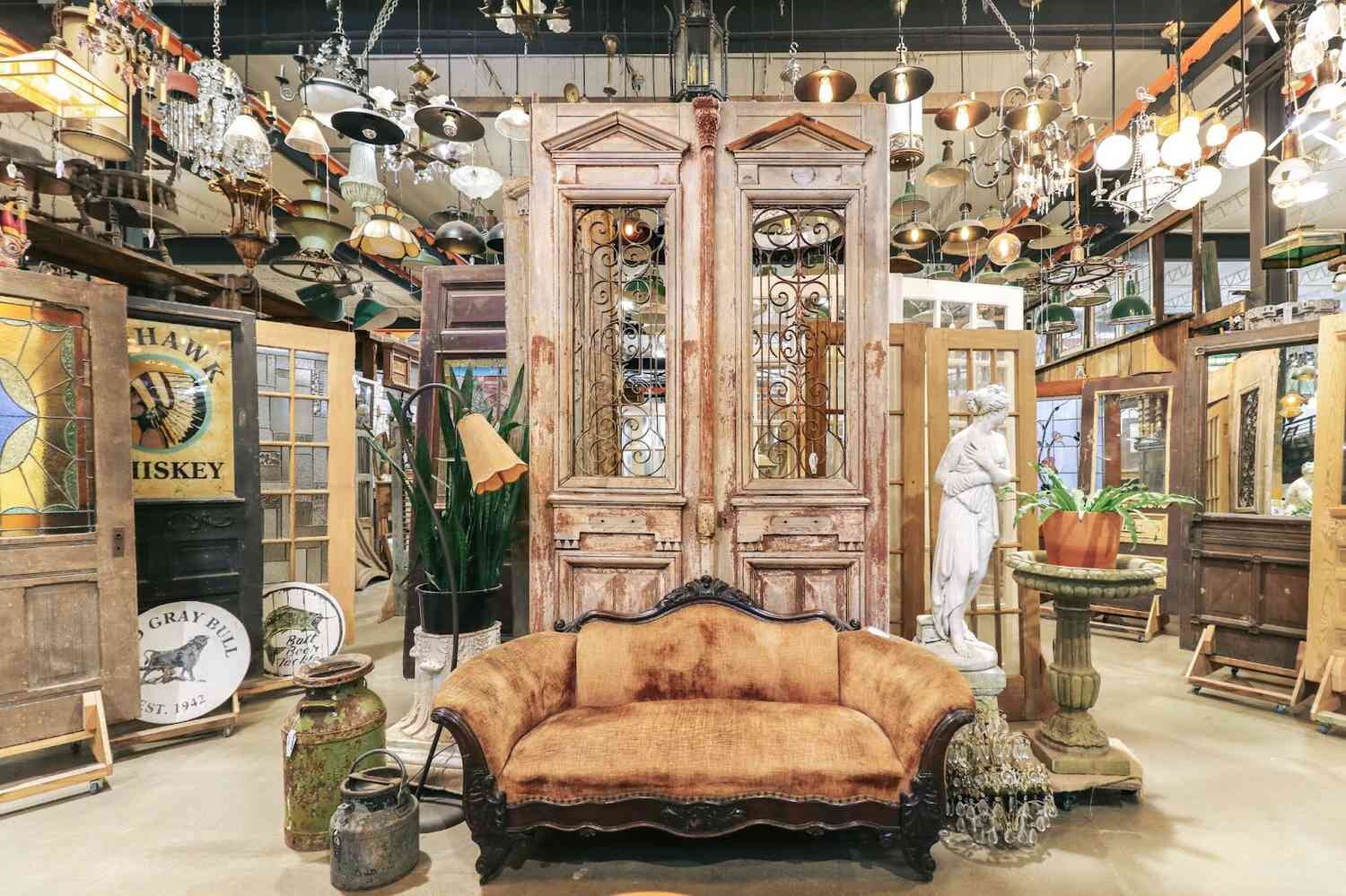 For those who enjoy shopping, the Greenbrier Antique Mall is a local treasure. This spacious store houses an array of antiques and collectibles from different eras. Whether you're looking for vintage furniture, antique jewelry, or unique home décor items, you're likely to find it here. It's a fantastic place to spend a few hours browsing and discovering hidden gems.
On the topic of shopping, a visit to the Greenbrier Farmers Market is a must during the warmer months. Local vendors gather to sell a variety of goods, including fresh produce, homemade baked goods, and artisan crafts. It's not only a great place to pick up fresh ingredients for your meals but also a wonderful way to support local businesses and craftsmen.
As for entertainment, the town hosts several community events throughout the year, such as the Turning of the Pig, a yearly July 4th celebration featuring a community cookout and fireworks. In the fall, the Greenbrier Car Show draws car enthusiasts from all around for a fun-filled day of classic and custom cars.
And, let's not forget the nearby entertainment options. Nashville, renowned for its music scene, is only a short drive away. This means you can enjoy all the entertainment options the Music City has to offer, from live music venues to cultural festivals, with ease.
All in all, Greenbrier may be a small town, but it definitely punches above its weight when it comes to entertainment and shopping. There's always something to do, whether you're a nature lover, an avid shopper, or a community enthusiast.
Parks and Nature
If you're an outdoor enthusiast, you'll find plenty to appreciate in Greenbrier, TN. The town and its surrounding areas are home to a variety of parks and natural attractions that offer countless recreational opportunities.
One of the standout attractions is the City Park, nestled in the heart of Greenbrier. It's a hub for local outdoor activities, with amenities like a playground, walking trails, picnic areas, and sports fields. Plus, it's home to various community events throughout the year, which adds a special charm to this local favorite.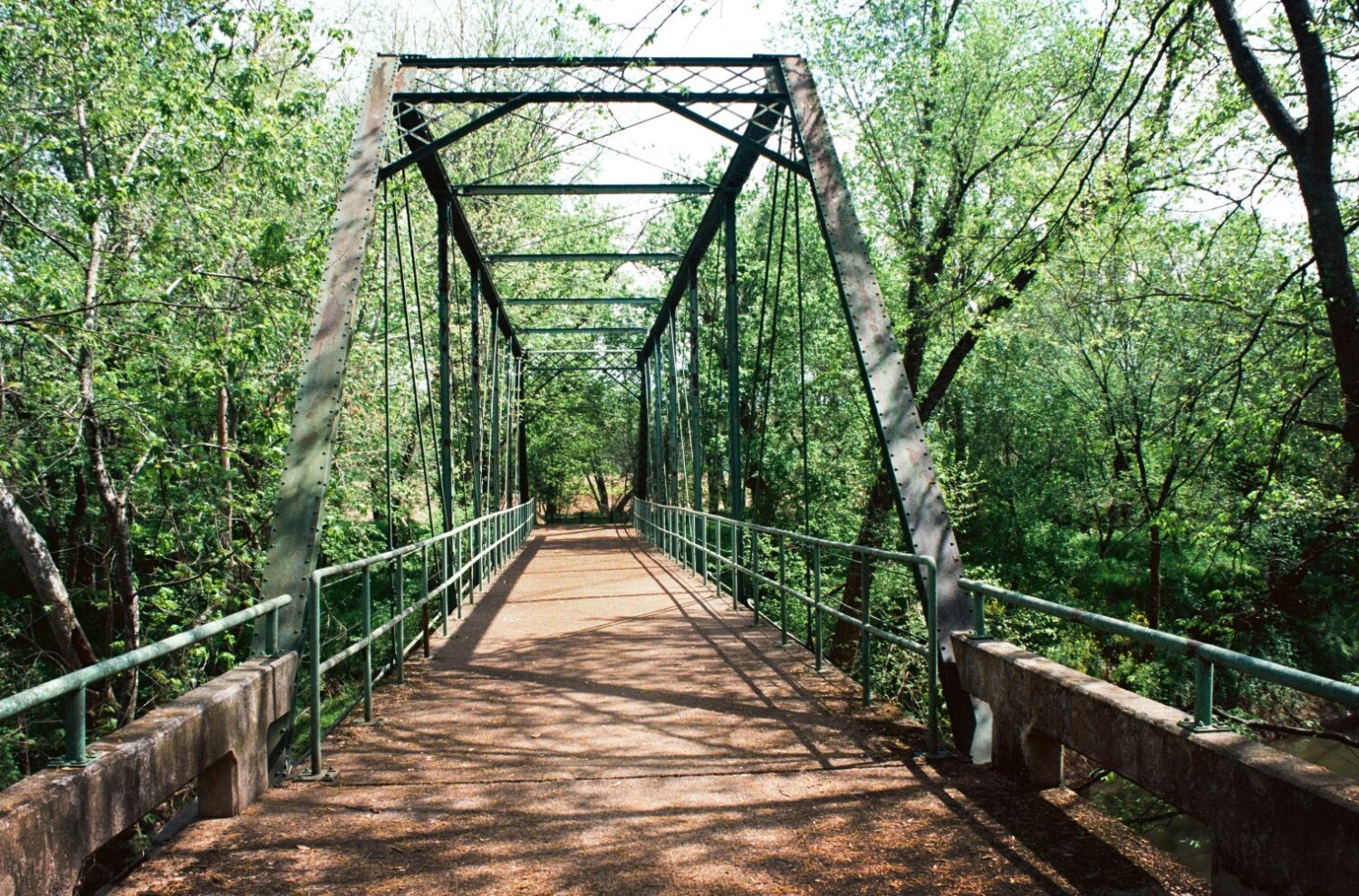 For the more adventurous, there's the nearby Port Royal State Historic Park. This park, located just a short drive from Greenbrier, is a fantastic spot for hiking and exploring local history. It's one of Tennessee's oldest state parks and a significant site in the history of the Trail of Tears. The park offers several trails that wind through lush woods and along picturesque creeks, providing a perfect escape into nature.
If bird-watching or a peaceful walk is more your speed, check out the Bransford Nature Area. This serene, natural environment is a haven for local wildlife and a great spot for a relaxing afternoon outside. The trails here offer quiet walks through a variety of habitats, making it a perfect location for nature lovers.
For those looking to cool off during the summer months, there's the Pleasant View Pool. Though it's technically not a park, it's a favorite spot for families during hot Tennessee summers. This public swimming pool offers a fun, safe place to swim and play, complete with a diving board and a kids' area.
In Greenbrier and its surrounding area, nature and park options abound. Whether it's the well-loved City Park, the historic Port Royal State Park, the peaceful Bransford Nature Area, or the refreshing Pleasant View Pool, you're sure to find a place to enjoy the great outdoors and take in the beautiful Tennessee scenery.
Business and Industry
Greenbrier, TN, although a small town, supports a diverse range of businesses and industries that contribute to its local economy. One of the most prominent sectors is manufacturing. The town is home to several manufacturing facilities, including facilities for plastic and metal fabrication, electronics, and more. These facilities not only support the local economy but also provide employment opportunities for residents.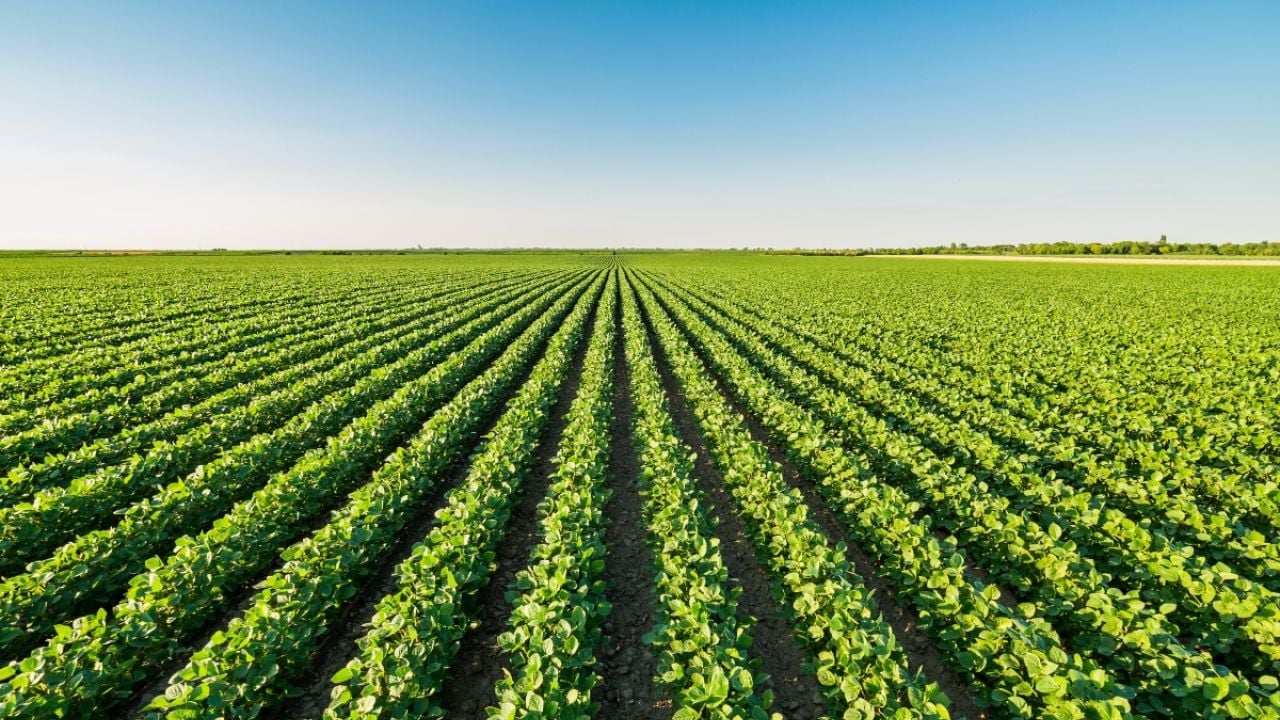 Agriculture also plays a significant role in Greenbrier's economy. Given its location in the fertile region of middle Tennessee, farming has long been a part of Greenbrier's history and continues to be an important industry. From traditional crops like corn and soybeans to cattle and poultry farming, agriculture remains a vital part of the town's economic backbone. The Greenbrier Farmers Market is a testament to the town's agricultural roots, offering a range of local produce and products.
Retail and services sectors are also well-represented in Greenbrier. Local businesses ranging from grocery stores, pharmacies, and restaurants to health care providers, auto repair shops, and more ensure residents have easy access to necessary services and contribute to the local economy. The Greenbrier Antique Mall is a notable retail spot, popular with locals and visitors alike for its wide array of antiques and unique items.
Though not a primary industry, tourism also contributes to Greenbrier's economy. The town's history, scenic beauty, and community events attract visitors, which in turn supports local businesses. The close proximity to Nashville also brings in a fair amount of tourist traffic, as visitors often venture out to explore smaller towns and attractions in the region.
Lastly, many residents commute to nearby cities, like Nashville, for work in industries such as healthcare, education, music, and more. This daily migration brings in new ideas and resources, further enriching the Greenbrier community.
So, while Greenbrier might seem like a small town at first glance, it has a diversified and resilient local economy, blending traditional industries like manufacturing and agriculture with a growing service sector, all while benefiting from its close proximity to larger metropolitan areas.
Airport and Transportation
When it comes to transportation, Greenbrier, TN is conveniently positioned. The closest major airport is Nashville International Airport, which is approximately 35 miles away, or about a 45-minute drive. This airport services a multitude of airlines, offering both domestic and international flights. It's convenient for residents who travel frequently for work or leisure.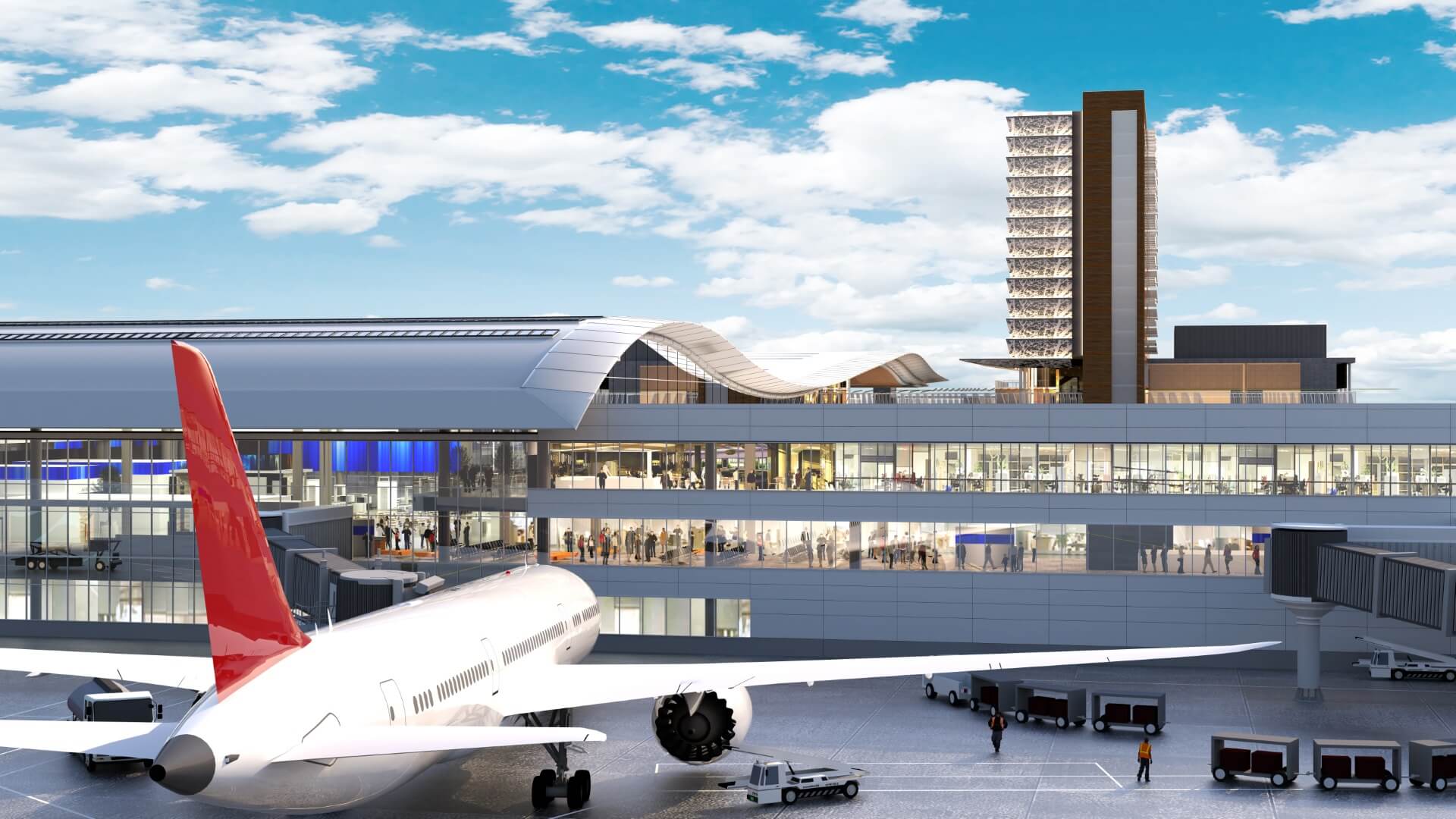 As for public transportation, Greenbrier, like many small towns, has limited options within town boundaries. However, residents who work in nearby cities, like Nashville, can take advantage of the Regional Transportation Authority (RTA) buses. One of the most popular routes is the 87X - Springfield Express, which provides a direct commute to downtown Nashville. It's a convenient option for those who work in the city but prefer the charm and tranquility of living in a smaller town.
In terms of local transport within Greenbrier, it's mostly a car-dependent town. Most residents own a vehicle and use it for running errands, commuting to work, or traveling around town. That said, the town is relatively small, so many amenities are within walking or biking distance for those who prefer to travel on foot or by bike.
For residents without access to a personal vehicle, there are taxi services and rideshare options like Uber and Lyft. These services can be booked easily via phone or app, making them a convenient option for getting around town or for travel to nearby cities.
Lastly, it's worth noting that Greenbrier is located near I-65, one of the major interstates in Tennessee, making road trips to other cities or states an easy endeavor. Whether you're heading to the southern charm of Birmingham, AL, or the vibrant city life of Louisville, KY, these destinations are just a few hours' drive away.
In summary, while Greenbrier might not have the public transit systems of larger cities, it's conveniently located near a major airport and interstate, and it has ample ride services for local travel. These options make commuting, traveling, and exploring both the local area and beyond accessible for its residents.
Weather
Living in Greenbrier, TN, residents get to experience the full spectrum of the four seasons, each with its own distinctive character and charm.
Winter in Greenbrier typically brings cooler temperatures, with averages ranging from the low 30s to mid 50s. While it does snow occasionally, it's usually not in large amounts. The snow tends to melt away fairly quickly, leaving behind a crisp, clean landscape that's quite picturesque. These cooler months are perfect for cozying up indoors with a good book or a movie.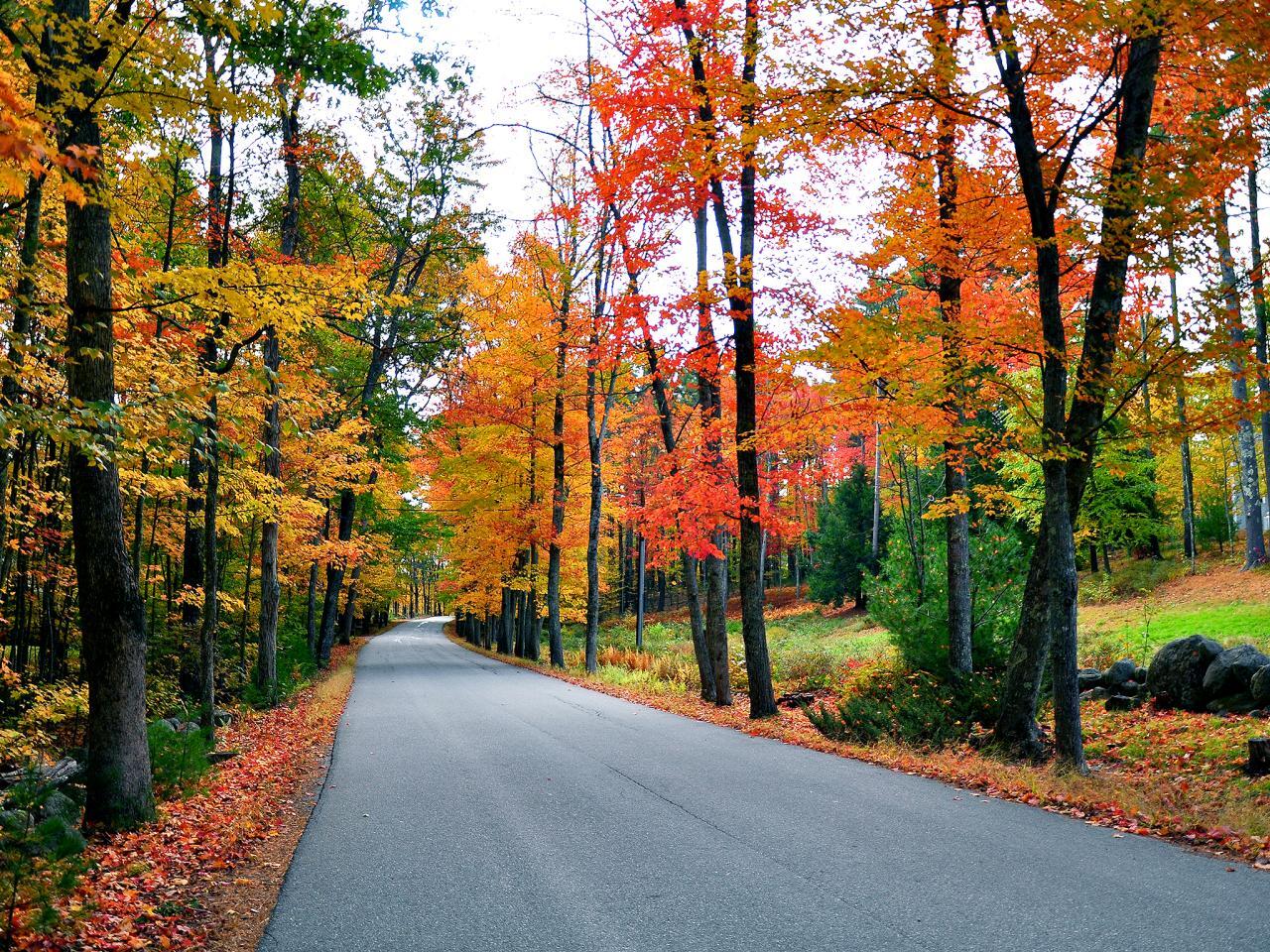 As winter turns into spring, the town starts to come alive with color. Greenbrier is in the heart of Tennessee, and the state is known for its gorgeous springs. Temperatures begin to rise into the 60s and 70s, and the trees and flowers start to bloom. It's a beautiful time to visit local parks, go for walks, or simply enjoy the budding scenery from your backyard.
Summer in Greenbrier can be quite warm, with temperatures often reaching the high 80s and sometimes even the 90s. It's a great time for outdoor activities like swimming, picnicking, and hiking. With long, sunny days, summer in Greenbrier is perfect for making the most of the great outdoors.
Autumn, however, might just be the most spectacular season in Greenbrier. The town is surrounded by forests that burst into vibrant hues of red, orange, and gold as the temperatures start to cool down. This is the ideal time for scenic drives, autumn festivals, and outdoor activities in the cool, crisp air.
Rain is spread fairly evenly throughout the year in Greenbrier, and severe weather, while not common, can occur, particularly in the form of thunderstorms during spring and summer.
In Greenbrier, the changing seasons offer a diverse range of weather conditions and scenic beauty. Whether it's the winter's gentle chill, the vibrant rebirth of spring, the sunny warmth of summer, or the fall's vibrant display of colors, each season has its own unique appeal.
Private and Public Schools
When it comes to education, Greenbrier, TN offers a number of solid choices for both public and private schools. In the public school system, students in Greenbrier fall under the jurisdiction of the Robertson County Schools district, which is known for its commitment to educational excellence.
Greenbrier Elementary, Middle, and High Schools are the primary public schools serving the area. These schools are highly valued for their dedication to creating a safe and stimulating learning environment for students. Greenbrier High School, in particular, is praised for its range of extracurricular activities and programs, including sports, arts, and clubs, which provide students with numerous opportunities to explore their interests and talents.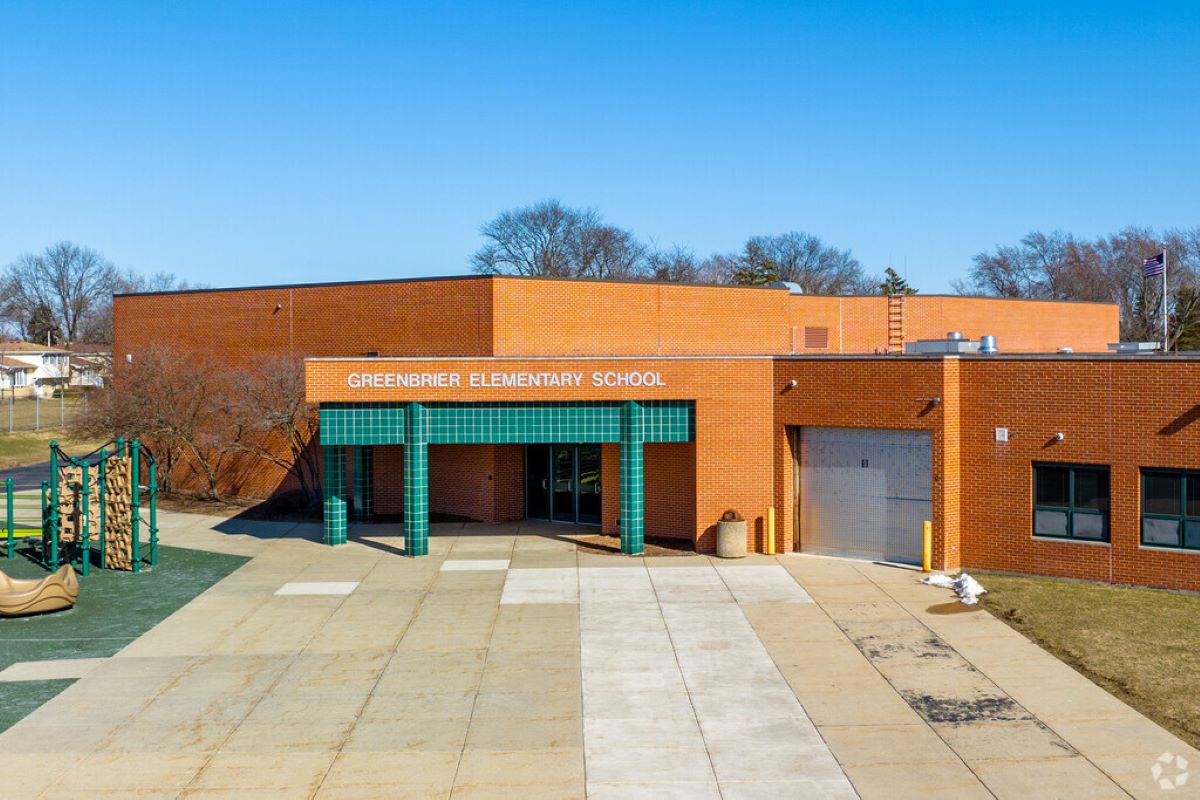 The public schools in Greenbrier also offer a variety of academic programs to support students' diverse learning needs. These include Advanced Placement (AP) courses, dual enrollment options with local colleges, and special education programs.
For parents seeking private education options, Greenbrier is close to several private schools. One notable example is the Northside Christian School in nearby Springfield, which offers a comprehensive curriculum from pre-kindergarten to high school. This school is known for its smaller class sizes and individualized attention to students. It also has a strong focus on integrating Christian values into their curriculum.
Another private school in the vicinity is the Heritage Christian Academy, also located in Springfield. This school serves students from kindergarten to grade 12 and emphasizes a balanced education with a strong emphasis on Christian teachings.
Whether parents are looking for public or private education, Greenbrier, TN offers a range of options that cater to diverse educational needs and preferences. The town's educational institutions are committed to fostering a positive, enriching learning environment where students are encouraged to reach their full potential.
History
Greenbrier, TN has a rich and fascinating history. The area's first inhabitants were Native American tribes who lived on this fertile land long before European settlers arrived. The town was originally part of North Carolina before Tennessee was established as a state in 1796. The name "Greenbrier" supposedly comes from a type of vine that grew in abundance in the area when it was first settled.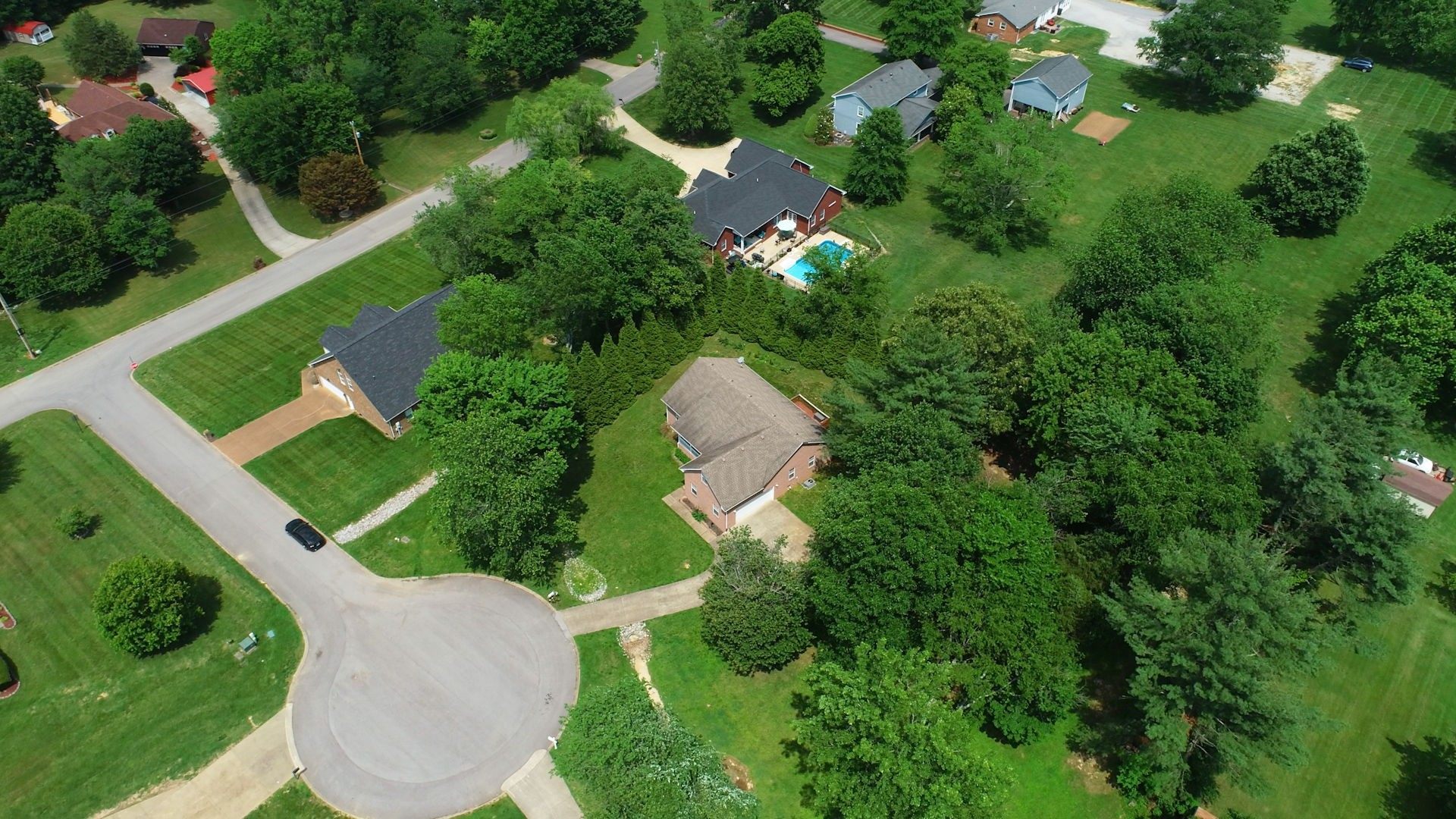 In the early 19th century, Greenbrier served as a stagecoach stop on the Louisville & Nashville Pike, a major transportation route of the time. This connection helped Greenbrier to grow and prosper. Some of the buildings from this era, such as the old Greenbrier Train Depot, still stand today and serve as reminders of the town's early years.
A significant chapter in Greenbrier's history is its role in the Civil War. Due to its strategic location near the Louisville & Nashville Railroad, the town saw numerous skirmishes during the war. One notable incident was the Battle of Sulfur Creek Trestle in 1864, which resulted in a Confederate victory.
In the years following the Civil War, Greenbrier evolved from a farming community into a more diversified economy. The town was officially incorporated in 1937. Today, it's a thriving town that hasn't lost its small-town charm. It has retained its rich history while also evolving with the times.
One can see the evidence of Greenbrier's past in its historic homes, local traditions, and community events. The Greenbrier Historical Society works diligently to preserve the town's history and heritage, offering local residents and visitors a chance to learn about and appreciate the journey that has shaped Greenbrier into the town it is today.