Gainesboro, TN Homes for Sale
Gainesboro, TN Homes for Sale
September 27, 2023
Nestled in the rolling hills of Middle Tennessee, Gainesboro presents a unique blend of small-town charm, rich history, and natural beauty. Moving to this picturesque town offers a refreshing retreat from the hustle and bustle of big cities. The Jackson County seat, Gainesboro, has always beckoned those who seek a quieter, simpler life without compromising on the conveniences of modern living. Whether you're a family looking for a safe environment, a retiree wanting peace and tranquility, or a professional wishing for a change of pace, Gainesboro welcomes you with open arms.
At the heart of the Upper Cumberland region, Gainesboro boasts a community-centric atmosphere where neighbors greet each other by name and traditions are cherished. With the Cumberland River meandering through, the town provides a variety of recreational activities from fishing to kayaking, making it a haven for outdoor enthusiasts.
The historic downtown area, dotted with quaint shops, eateries, and art galleries, stands as a testament to the town's rich heritage. Festivals, parades, and community events are common sights, ensuring that there's always something happening in town.
When it comes to finding a home in Gainesboro, there is a diverse range of options available. From charming Victorian homes lining the town's historic streets to modern ranch-style houses offering breathtaking views of the Tennessee hills, there's something for every preference and budget.
Local real estate agents are not only well-versed in the properties available but also possess a deep knowledge of the town's history, schools, and amenities. They can provide invaluable insights, making the home-hunting process seamless and enjoyable.
To embark on this new chapter of your life, it's essential to approach the move with a clear understanding of what you're seeking in a home and community. Fortunately, Gainesboro's warm community, rich history, and beautiful surroundings make it an ideal place to call home.
In conclusion, if you're considering a move to a place where the air is cleaner, the pace is slower, and the community is tight-knit, Gainesboro, TN might just be the perfect spot for you. Welcome to your new home adventure!
Housing Market
Gainesboro, TN, often dubbed a hidden gem in the Upper Cumberland region, offers a unique housing market that stands in contrast to the ever-hectic metropolitan areas. One of the first things that new residents or potential homeowners notice is the affordability of the housing options. Compared to the national average, Gainesboro often provides more bang for your buck, allowing newcomers to consider larger properties or homes with more character than they might have first imagined.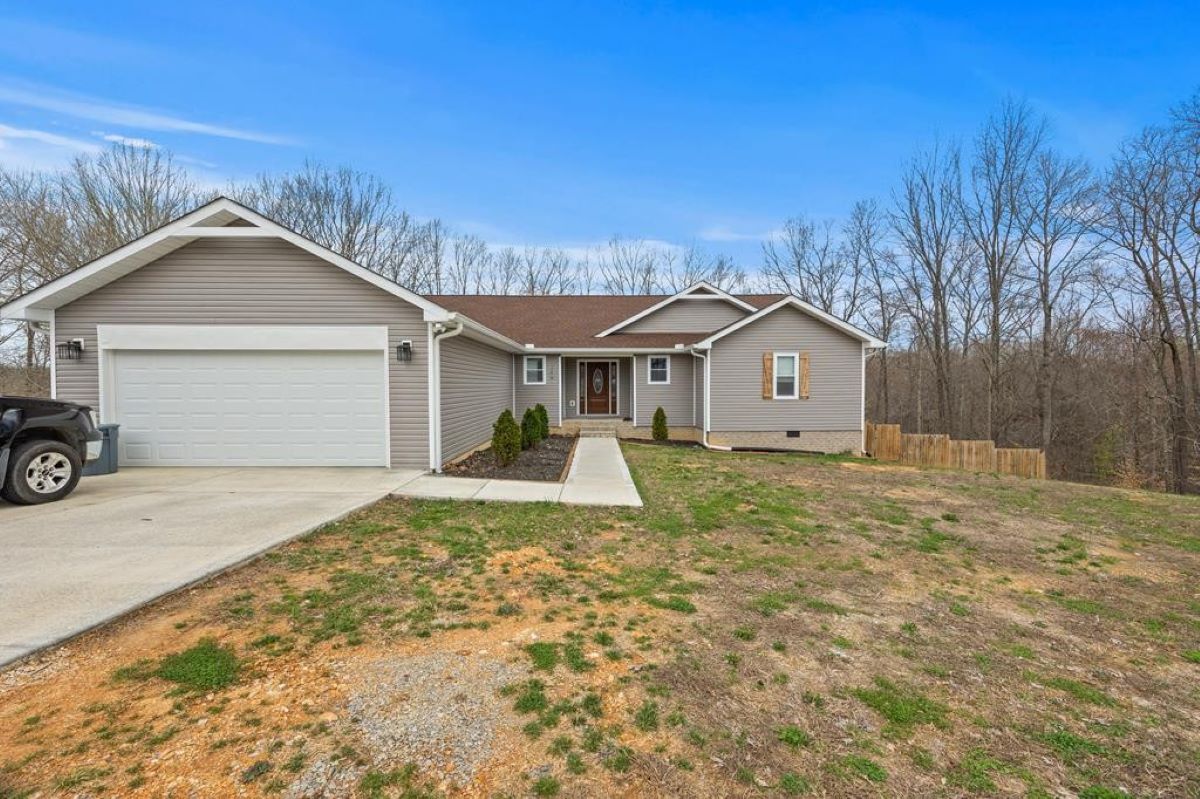 The town's rich history is mirrored in its architecture. Strolling through Gainesboro, you'll come across a mix of older, historic homes that echo tales of times gone by, alongside newer constructions that cater to modern tastes. It's not uncommon to find beautifully preserved Victorian-era houses adjacent to contemporary ranch-style homes. This diversity in the housing stock caters to a wide range of aesthetic preferences and ensures that the town retains its unique character.
Given its location near the Cumberland River, some properties boast scenic waterfront views or easy access to river-related recreational activities. These homes tend to be in higher demand, with many homeowners cherishing the tranquility and beauty that comes with living near the water. It's also worth noting that because of its relatively small size, most locations within Gainesboro offer the convenience of being close to essential amenities, regardless of where one's home is situated.
For those who prioritize community involvement and a close-knit neighborhood feel, the housing market in Gainesboro delivers. Many residents have lived here for generations, and neighborhoods exude a sense of camaraderie. Newcomers often remark about the warm welcomes they receive and how quickly they feel integrated into the town's social fabric. In many ways, purchasing a home in Gainesboro is not just about the physical property, but also about buying into a community that prides itself on togetherness and shared values.
Nearby Cities
When exploring the areas around Gainesboro, TN, it's clear that each adjacent city carries its own set of charms and distinct housing markets, with lifestyle perks that cater to a myriad of preferences.
Just a short drive away, Cookeville stands as one of the larger cities in the Upper Cumberland region. As home to Tennessee Technological University, Cookeville has a vibrant, youthful atmosphere. The housing market here is diverse, accommodating both the student population and long-term residents. Thanks to the university's presence, cultural events, cafes, and innovative startups are aplenty, creating a dynamic urban feel while maintaining the friendliness of a smaller town.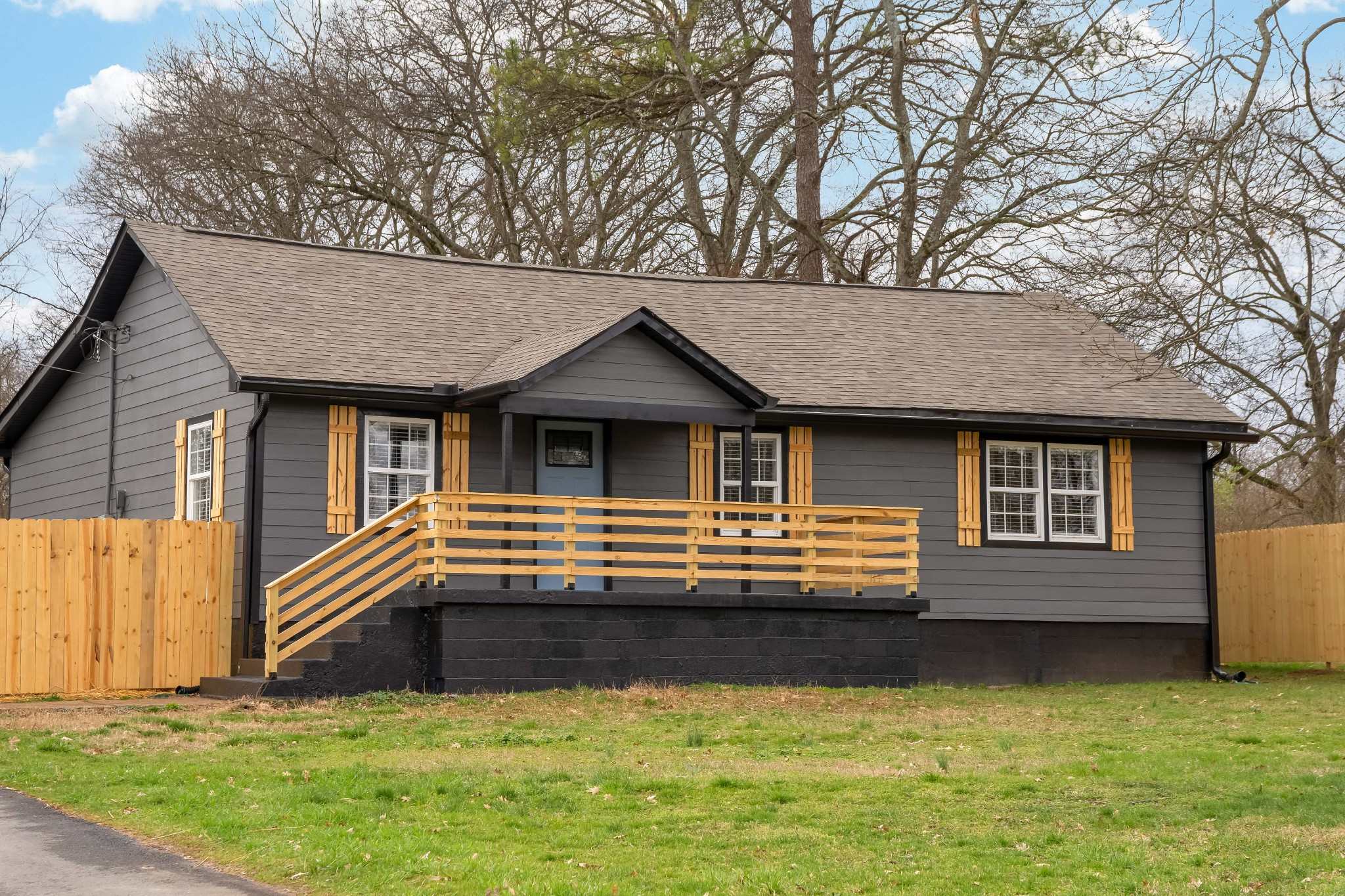 Heading in another direction, you'll find Livingston, which exudes a kind of vintage allure. Its historic town square acts as a focal point for community activities. Housing here often reflects the town's deep roots, with many homes showcasing architectural details from the early 20th century. What's particularly endearing about Livingston is its commitment to preserving its heritage, ensuring that even as new homes are built, they fit seamlessly into the existing landscape.
Then there's Carthage, perched beautifully along the Cumberland River. It's no surprise that many homes here offer stunning waterfront views. The housing market in Carthage leans towards spacious properties, often with generous yards that appeal to families. The serene ambience of the town is complemented by its outdoor activities, from fishing to riverside picnics, making it a hit among nature enthusiasts.
Another noteworthy mention is Celina, renowned for its proximity to Dale Hollow Lake. A dream for anglers and boaters, Celina's housing market often revolves around vacation homes and lakeside properties. The lifestyle here is leisure-centric, with weekends often spent exploring the lake's vast expanse or simply unwinding by its shores.
Each of these cities, while in close proximity to Gainesboro, offers a distinct flavor of life, housing, and community attributes, making the entire region a mosaic of experiences waiting to be explored.
Top Neighborhoods
When diving into the heart of Gainesboro, TN, it's easy to be captivated by the various residential neighborhoods, each offering its own blend of charm and community spirit.
One of the most sought-after areas in Gainesboro is the Historic Downtown District. Living here is akin to taking a step back in time. The streets are lined with beautifully preserved homes, each bearing architectural details that harken back to bygone eras. It's the sort of place where you can sit on your front porch and watch the world go by, all while being within walking distance of local shops, cafes, and the town's cherished community events.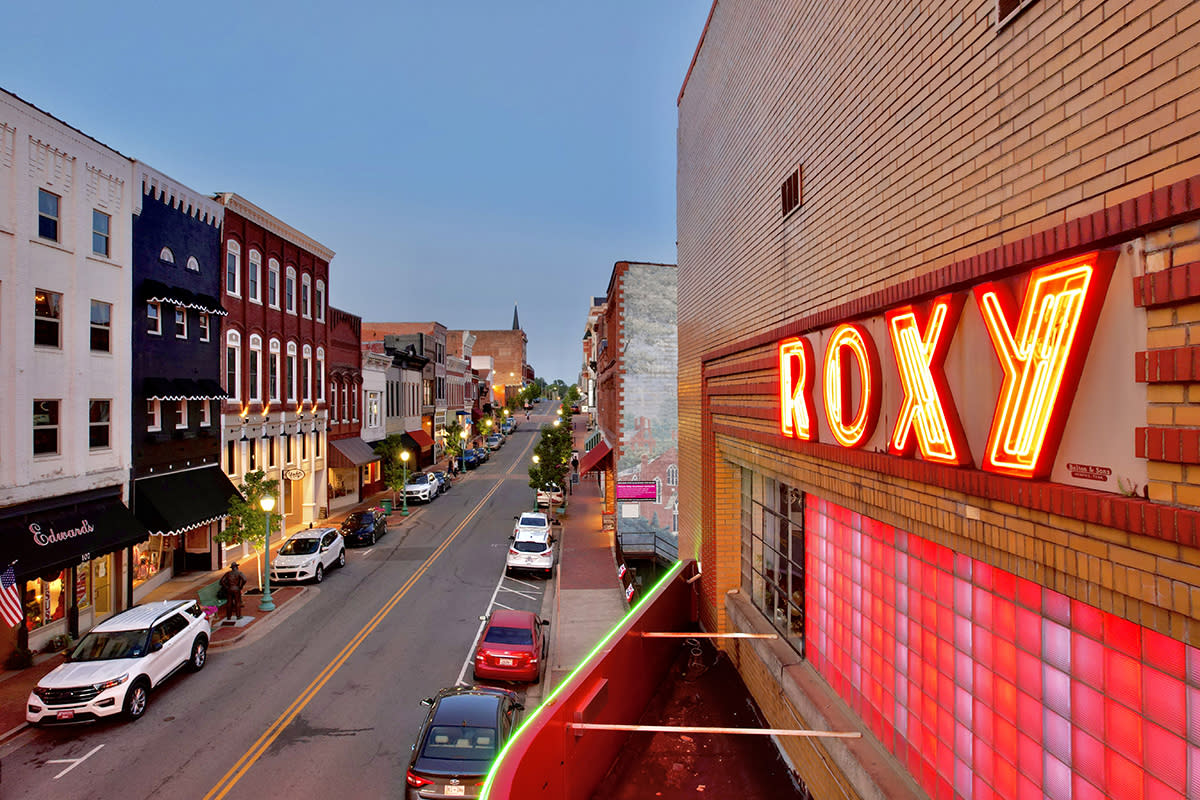 Close to the Cumberland River is the Riverside neighborhood. As the name suggests, many homes in this area boast views of the river or are situated just a short stroll away. The allure of Riverside isn't just its scenic beauty but also the sense of tranquility it offers. Many families and retirees are drawn to this neighborhood for its serene atmosphere, combined with the gentle hum of nature and the river's flowing waters.
On the town's outskirts, the Hillcrest community offers a slightly more modern touch. Homes here are often set on larger plots, offering ample yard space and a bit more seclusion. The rolling hills provide a picturesque backdrop, especially during sunrise and sunset. Hillcrest attracts those who seek a balance between town conveniences and the tranquility of the Tennessee countryside.
For those seeking a close-knit community vibe, Whispering Pines is a must-consider. Here, neighbors know each other by name, children play in shared spaces, and community barbecues are a common occurrence. Homes in Whispering Pines are diverse in design, ranging from quaint cottages to more spacious family homes, but they all share a common thread of fostering strong community ties.
Each of these neighborhoods in Gainesboro offers a unique living experience, ensuring that anyone looking to move to the area will find a corner that feels just like home.
Top Condos & Townhomes
Navigating the landscape of Gainesboro, TN, potential residents will find that while the town is historically rooted in single-family homes, there are still appealing options for those keen on condo or townhome living. These communities provide a blend of convenience and camaraderie, with a touch of modern living in a traditionally rustic setting.
One standout is Cumberland View Estates. Overlooking the serene Cumberland River, this community provides not just a home, but a lifestyle. Modern amenities meet the rustic charm of Gainesboro here. Residents often find themselves enjoying evening walks along the riverfront or sipping morning coffee on their balconies with unbeatable views. Inside, the condos boast contemporary finishes that cater to those with an eye for modern design.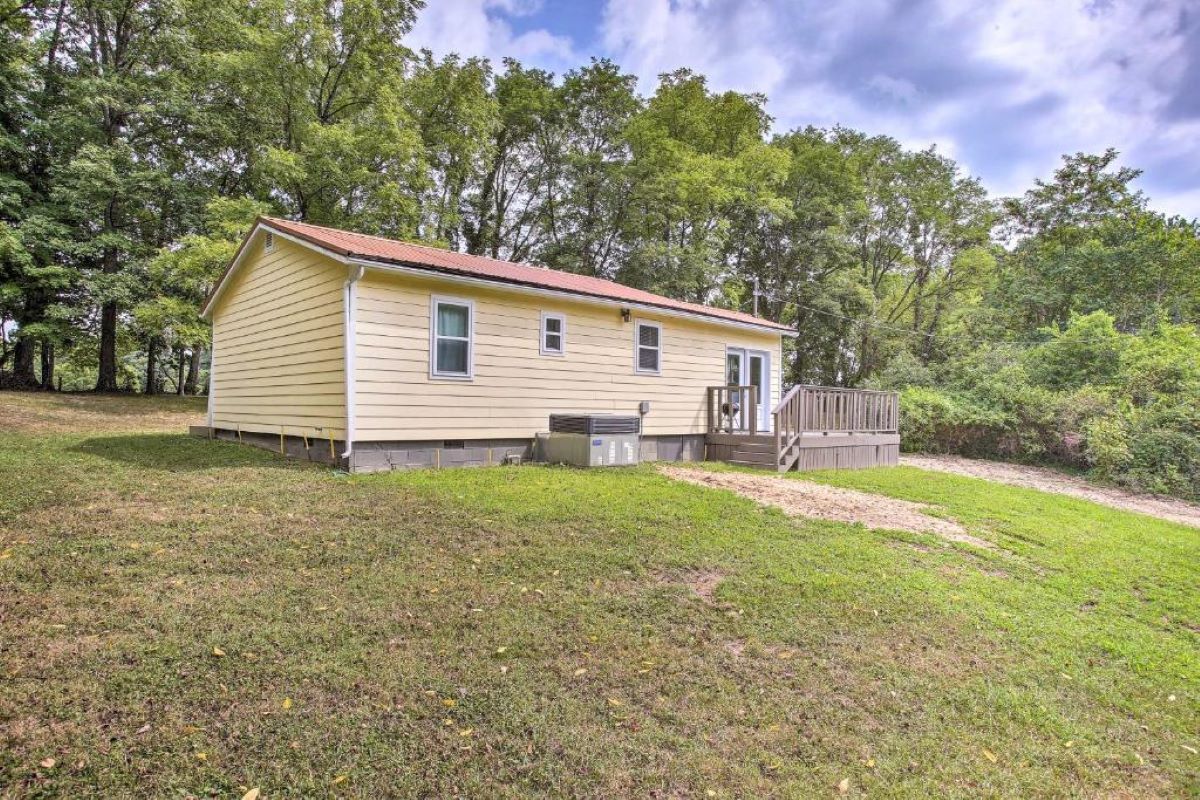 River's Edge Townhomes is another noteworthy mention. Positioned strategically to make the most of Gainesboro's natural beauty, this community is surrounded by lush greenery. The townhomes here strike a balance between spaciousness and coziness, with many units having been recently updated to include modern fixtures and finishes. The communal areas are well-maintained, fostering a sense of pride among its residents.
For those who place a premium on amenities, The Retreat at Gainesboro might pique interest. While slightly smaller in scale than other communities, what it lacks in size, it more than makes up for in amenities and community spirit. A shared pool, gym, and clubhouse ensure that residents have plenty of opportunities for recreation and socialization without venturing far from home. The condos themselves are designed with both style and functionality in mind, making efficient use of space while maintaining a luxurious feel.
Though the condo and townhome communities in Gainesboro might be fewer compared to larger cities, what they offer is a unique blend of modern conveniences in a setting that remains true to the town's tranquil and scenic character. Each community provides its residents with a distinct flavor of life in Gainesboro, ensuring a comfortable and enriching living experience.
Cost of Living
When you begin to examine the cost of living in Gainesboro, TN, it's quickly evident that this charming town offers a refreshing break from the escalating expenses often found in larger metro cities across the USA. The financial relief experienced by residents is palpable in several aspects of daily life, from housing to everyday necessities.
Diving into housing costs, one of the most significant monthly expenses for many, Gainesboro presents a notably lower median home price than the national average. In comparison to bustling metro cities like New York, Los Angeles, or even Nashville, a home in Gainesboro can be secured for a fraction of the price. It's not just the buying market that offers affordability; rental prices also tend to be more budget-friendly, allowing residents to allocate funds to other aspects of life without feeling stretched too thin.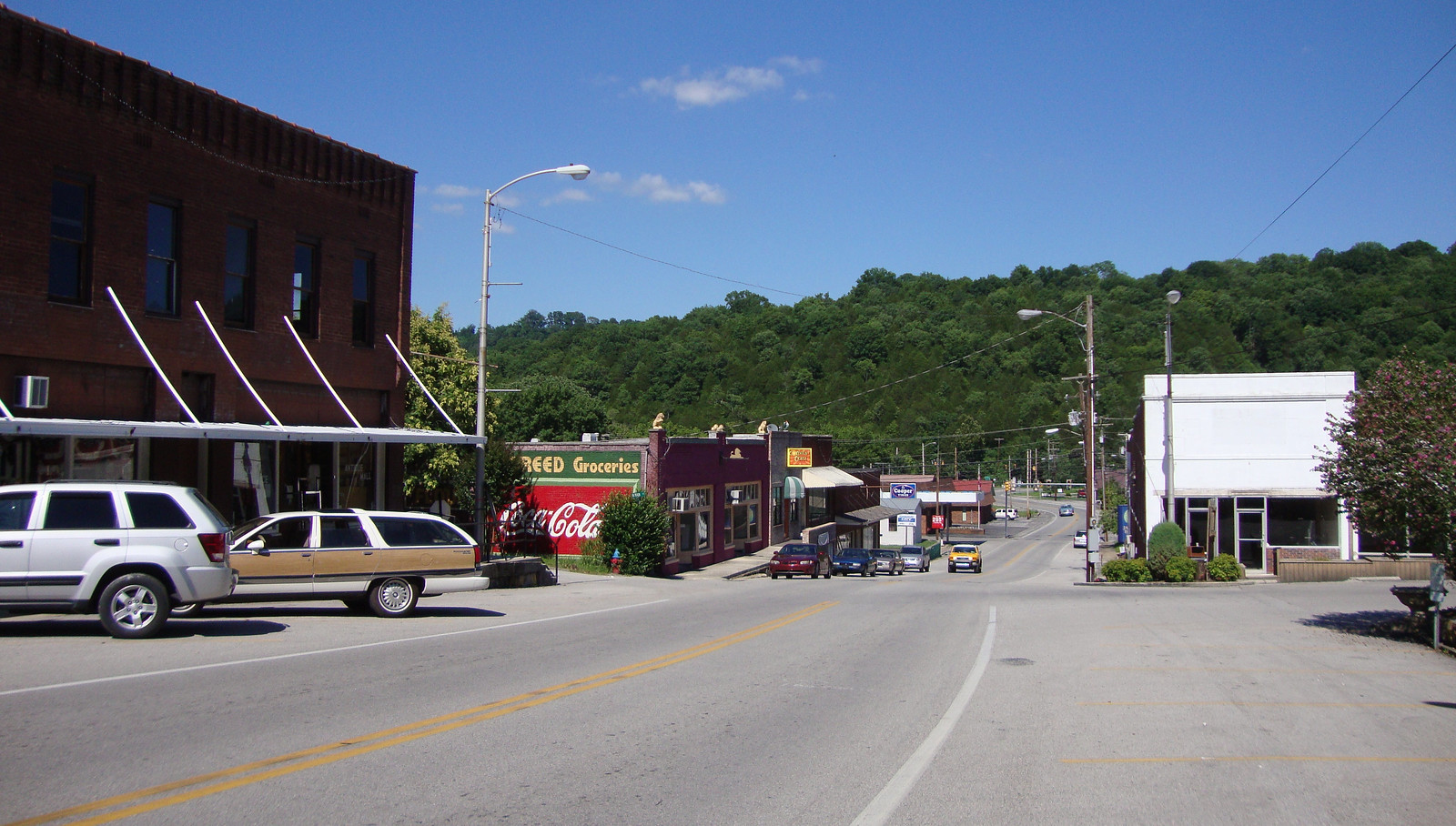 Beyond housing, everyday expenses such as groceries, dining out, and transportation tend to be more reasonable in Gainesboro. In contrast, dining out in a city like San Francisco or Chicago can quickly rack up the bill; in Gainesboro, residents find that they can enjoy a hearty meal without the side dish of sticker shock. Similarly, transportation costs, be it fuel or vehicle maintenance, often come in below the national average.
Another aspect worth considering is the intangible cost savings associated with a less stressful lifestyle. Unlike the frantic pace of larger cities, the slower, more relaxed rhythm of Gainesboro can translate into fewer expenses related to stress-induced health issues or the constant need for entertainment and distractions.
However, it's also essential to factor in wage differences. While the cost of living is generally lower, so too might be the average salary when compared to metropolitan regions. Nevertheless, many residents find that the lower expenses balance out the wage difference, allowing for a comfortable lifestyle that might be more challenging to achieve in a more expensive city.
In essence, Gainesboro's cost of living provides an appealing proposition for those weary of the relentless financial demands of metro city living. The town offers a chance to enjoy life's simple pleasures, all while ensuring the wallet remains relatively intact.
Restaurants and Dining
When it comes to dining in Gainesboro, TN, one might be pleasantly surprised by the diverse array of options waiting to be savored. While it retains its small-town charm, Gainesboro's culinary scene offers an intriguing mix of traditional Southern fare, family-owned eateries, and unexpected international twists.
Starting with the hometown favorites, Granny's Diner is a must-visit. As its name suggests, it's the kind of place where comfort food reigns supreme. Think fluffy biscuits smothered in rich gravy, fried chicken that's perfectly crispy on the outside and juicy on the inside, and an array of pies that taste just like grandma used to make. Dining here feels like a warm hug, wrapped in nostalgia and sprinkled with Southern hospitality.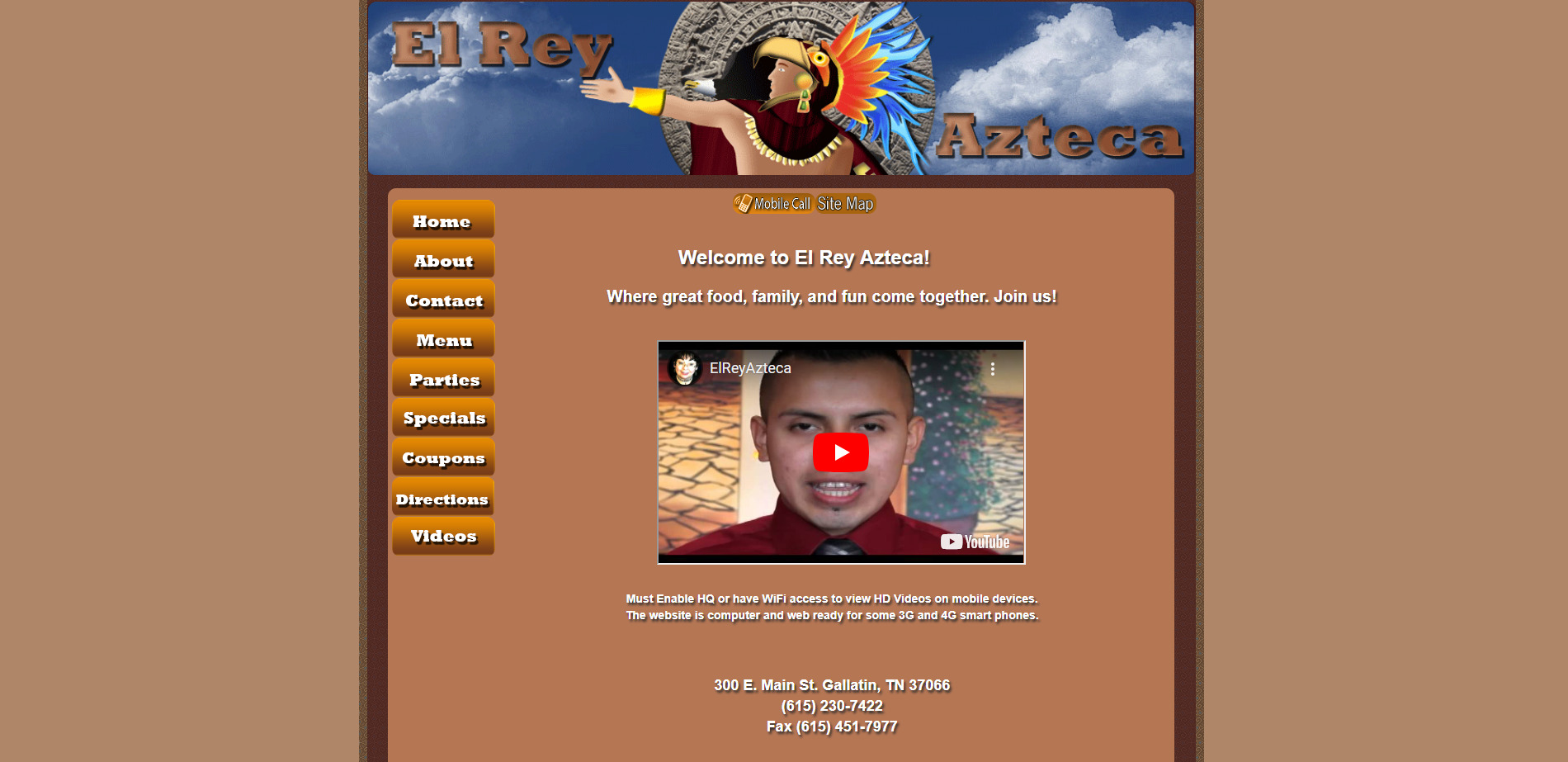 For those craving a taste from across the pond, Gainesboro's very own Riverview Cafe and Marina offers a delightful surprise. Beyond its expected American dishes, this cafe boasts a selection of Italian pastas and pizzas that have locals and visitors alike coming back for more. With its serene views of the Cumberland River, the ambiance complements the dining experience, making it a favorite for both lunchtime getaways and romantic evening dates.
Taco lovers rejoice, as El Rey Azteca brings authentic Mexican flavors to the heart of Gainesboro. From spicy enchiladas to tantalizing tacos, the menu is vast, catering to both the adventurous and the traditional palate. It's not just the food that draws people in; the lively atmosphere, often punctuated with laughter and chatter, makes it a communal dining hub.
But no culinary exploration of Gainesboro would be complete without a nod to the local bakeries and coffee shops. The Morning Brew Coffeehouse, for instance, is more than just a place to grab a caffeine fix. With its cozy interiors, selection of fresh pastries, and community-driven events, it's a hub where residents gather to catch up, work, or simply relax.
While Gainesboro might not have the extensive culinary scene of a major metropolitan city, it more than makes up for it with its genuine, heartfelt dining experiences. Here, it's not just about the food on the plate, but the stories shared, the memories made, and the community that gathers around the table.
Shopping and Entertainment
Gainesboro, TN, with its picturesque surroundings and warm community, offers a range of entertainment and shopping opportunities that capture its unique charm. While it might not be bustling with mega-malls or massive theaters, the town's offerings are steeped in character and personal touches.
Entertainment in Gainesboro often resonates with its natural surroundings. The proximity to the Cumberland River, for instance, allows for an array of outdoor activities. On any given weekend, residents can be found enjoying a leisurely boat ride, trying their luck with fishing, or simply picnicking by the riverside. This connection to nature doesn't just stop at the river. Local parks and recreational areas host community events, from live music to family-friendly gatherings, that are a testament to the town's close-knit spirit.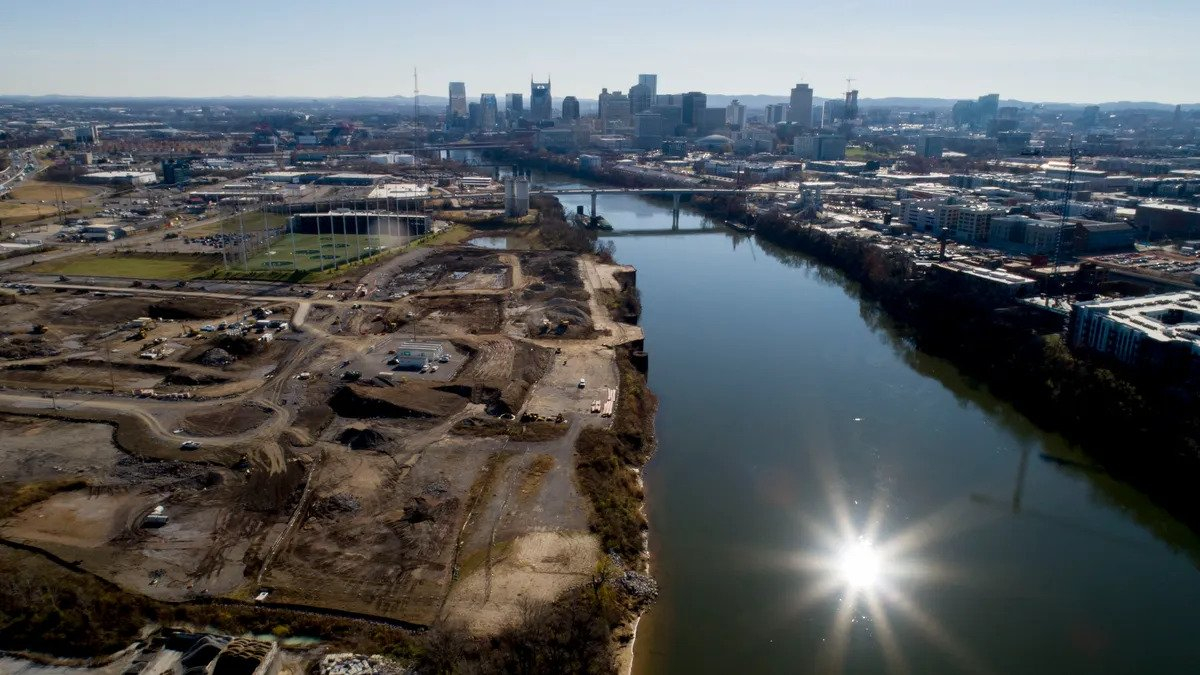 As for shopping, while you won't find sprawling commercial centers, what Gainesboro offers is a more intimate and curated experience. Main Street is lined with a medley of boutiques and local stores, each exuding its own personality. Whether you're looking for handcrafted jewelry, vintage antiques, or even a bespoke hat, the local shopkeepers are often hands-on, and it's not rare to strike up a conversation with the artisan themselves. These interactions give shopping in Gainesboro a personal touch that's hard to find in larger cities.
Beyond the tangible goods, the town has its share of local art galleries and craft studios, showcasing the talent within the community. These spaces often double up as venues for workshops and classes, turning shopping into an interactive experience. Whether you're a budding artist or just someone keen on picking up a new hobby, these studios offer a glimpse into the town's creative pulse.
Last but not least, for those days when a shopping spree is followed by a desire for some laid-back entertainment, the local cafes and eateries often host live music nights. There's something magical about enjoying a cup of coffee or a slice of pie, all while being serenaded by local musicians.
In essence, entertainment and shopping in Gainesboro are less about the grandeur and more about genuine experiences, personal interactions, and memories that linger long after the day is done.
Parks and Nature
Nestled in the heart of Tennessee, Gainesboro's natural beauty is undeniably one of its standout features. Residents and visitors alike are drawn to its expansive green spaces and pristine waters, offering solace and adventure in equal measure.
A popular starting point for many is the Cummins Falls State Park. Not too far from Gainesboro's center, this park is home to the enchanting Cummins Falls, which cascades gracefully into a stunning gorge below. It's a favorite spot for those seeking a refreshing swim on a warm day or even just a picturesque picnic by the water's edge. The trails around the park vary in difficulty, catering to both leisurely hikers and those seeking a bit more of a challenge.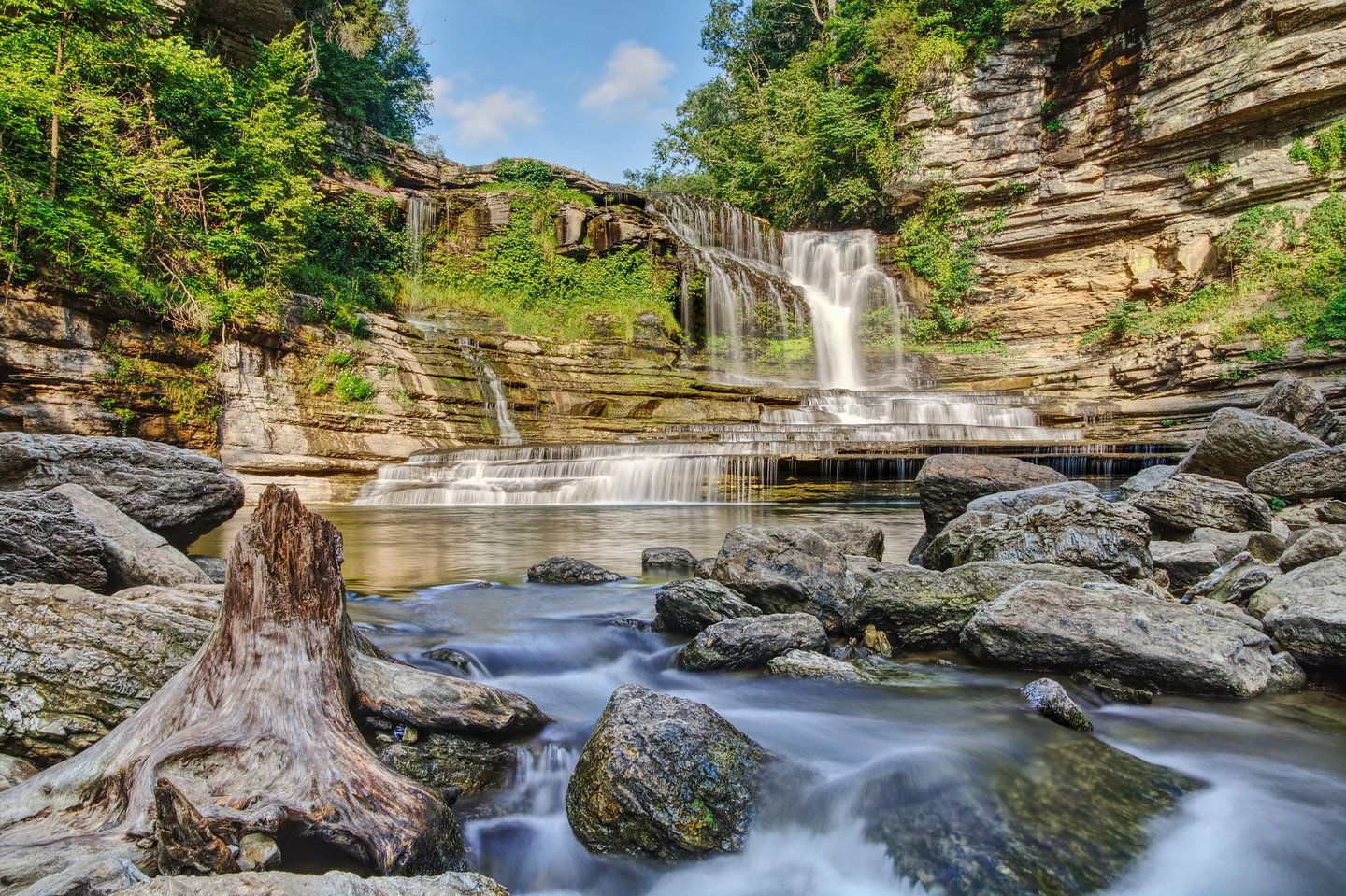 Another gem in the area is the Roaring River Park. This tranquil spot offers a delightful blend of meandering trails and fishing opportunities. The river, true to its name, roars during certain times of the year, creating a mesmerizing backdrop for those quiet moments of reflection or meditation. For families, the park's expansive green areas are perfect for a fun-filled afternoon of games or a laid-back barbecue.
Of course, the charm of Gainesboro's natural spaces isn't limited to its parks. The town's proximity to the Cumberland River means water-based activities are aplenty. Kayaking and canoeing are popular pastimes, especially during the warmer months. The river's calm sections are suitable for beginners, while a few rapids here and there add a dash of thrill for the more experienced.
Gainesboro's commitment to preserving its natural beauty is evident in the well-maintained trails that crisscross its landscapes. Whether you're a bird watcher, an avid photographer, or just someone seeking a quiet moment with nature, these trails offer varying perspectives of the town's lush surroundings. Each season paints the trails in different hues, from the vibrant colors of fall to the serene whites of winter, making every visit a unique experience.
In Gainesboro, nature isn't just a backdrop; it's an integral part of daily life. The parks and natural areas serve as communal hubs, places of adventure, and sanctuaries of peace, all while reminding residents and visitors of the timeless beauty of the Tennessee outdoors.
Business and Industry
Diving into Gainesboro's economic landscape, it's evident that the town's businesses and industries are deeply rooted in its history, geographical advantages, and the community's industrious spirit. These factors combined have shaped a diverse and resilient local economy.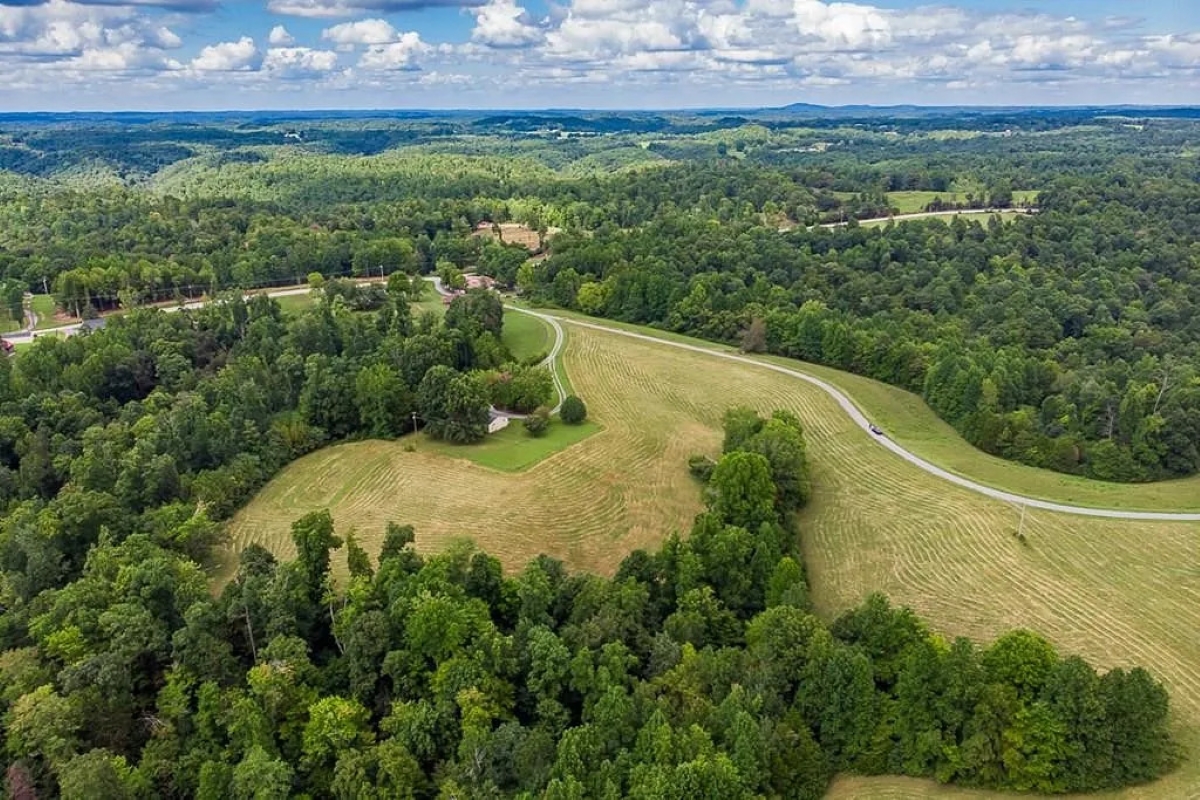 A significant player in Gainesboro's economic scene has historically been agriculture. The fertile lands surrounding the town have long been conducive to farming, with both crop cultivation and livestock rearing playing pivotal roles. Family-owned farms dot the landscape, with generations of locals dedicating themselves to producing everything from corn and soybeans to dairy and poultry. This agricultural foundation not only sustains local families but also feeds into regional markets, making Gainesboro an essential player in Tennessee's agrarian network.
Beyond the farms, the Cumberland River has greatly influenced the town's industrial fabric. Over the years, the river has facilitated trade and transport, allowing for the growth of businesses related to logistics and goods movement. Moreover, the river's natural bounty has fostered a modest but vital fishing industry, with local fisheries providing both employment and fresh produce for the community and beyond.
Manufacturing, too, has found a foothold in Gainesboro. Several small to medium-sized manufacturing units are sprinkled throughout the town and its outskirts. These range from traditional craft-based industries, producing local handicrafts and artisanal goods, to more contemporary outfits involved in sectors like machinery, electronics, and textiles.
It's also worth noting the burgeoning tourism and hospitality sectors. As Gainesboro gains recognition for its natural beauty, historical sites, and Southern charm, an increasing number of bed-and-breakfasts, boutique hotels, and eateries have sprung up to cater to the influx of visitors. This influx not only boosts the town's economy but also fosters a cultural exchange, enriching the local community.
In essence, Gainesboro's business landscape is a reflection of its past, present, and aspirations for the future. It's a blend of time-honored traditions, natural advantages, and a forward-looking spirit, all coming together to forge a vibrant and sustainable economic tapestry.
Airport and Transportation
When it comes to connectivity and transport options, Gainesboro, TN, sits in a location that offers both seclusion and access to more bustling hubs. If you're looking to catch a flight or navigate the region using public transport, you're not entirely out of luck despite the town's more rural setting.
The closest significant airport to Gainesboro is the Nashville International Airport, located in Nashville, TN. While it's not right around the corner, it's roughly an hour and a half drive away, making it reasonably accessible for those longer journeys or international flights. This airport serves as a major hub in the region, with a multitude of flights connecting to various destinations across the country and beyond. So, whether you're planning a business trip, vacation, or welcoming visitors, this airport serves as your primary gateway to the skies.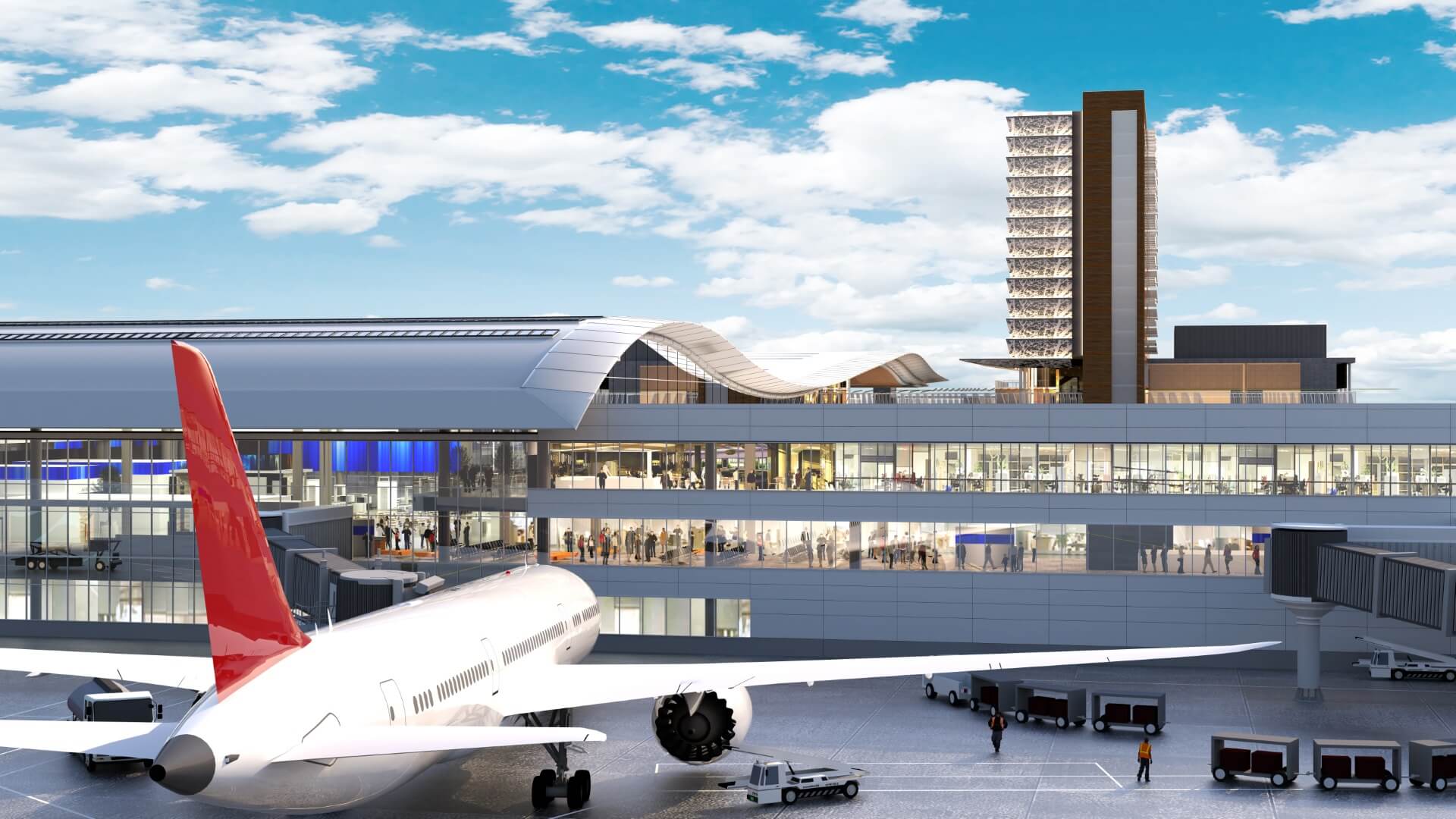 As for public transportation within Gainesboro itself, options are somewhat limited, reflective of its smaller town charm and less dense population. However, the community relies heavily on road networks, with many residents using personal vehicles for daily commutes and errands. That being said, regional bus services do operate, connecting Gainesboro to nearby towns and cities. These buses, while not as frequent as those in metropolitan areas, provide essential connectivity for those without personal transport or those who prefer a more eco-friendly travel option.
Additionally, for those who occasionally need to travel to larger cities like Nashville or Knoxville but prefer not to drive, there are private shuttle services and carpooling options that residents often turn to. These provide a balance between the convenience of a car journey and the relaxation of letting someone else take the wheel.
While Gainesboro might not boast the extensive transport networks of a large city, its strategic location ensures that residents and visitors aren't too far removed from broader regional and national connections. It's this blend of intimacy and accessibility that adds another layer to the town's appeal.
Weather
Gainesboro, TN, situated in the Upper Cumberland region of Tennessee, enjoys a climate that's a blend of southern warmth and temperate fluctuations. The town experiences the full spectrum of seasons, each bringing its own distinct charm and set of activities.
Spring in Gainesboro is a breath of fresh air, quite literally. As the winter chill begins to wane, the town awakens to blooming flowers, budding trees, and pleasantly mild temperatures. It's a season that beckons residents outdoors, whether to tend to their gardens, enjoy picnics in local parks, or simply take long walks soaking in the rejuvenated greenery. The occasional rain showers only add to the allure, washing the landscape and rendering it even more vibrant.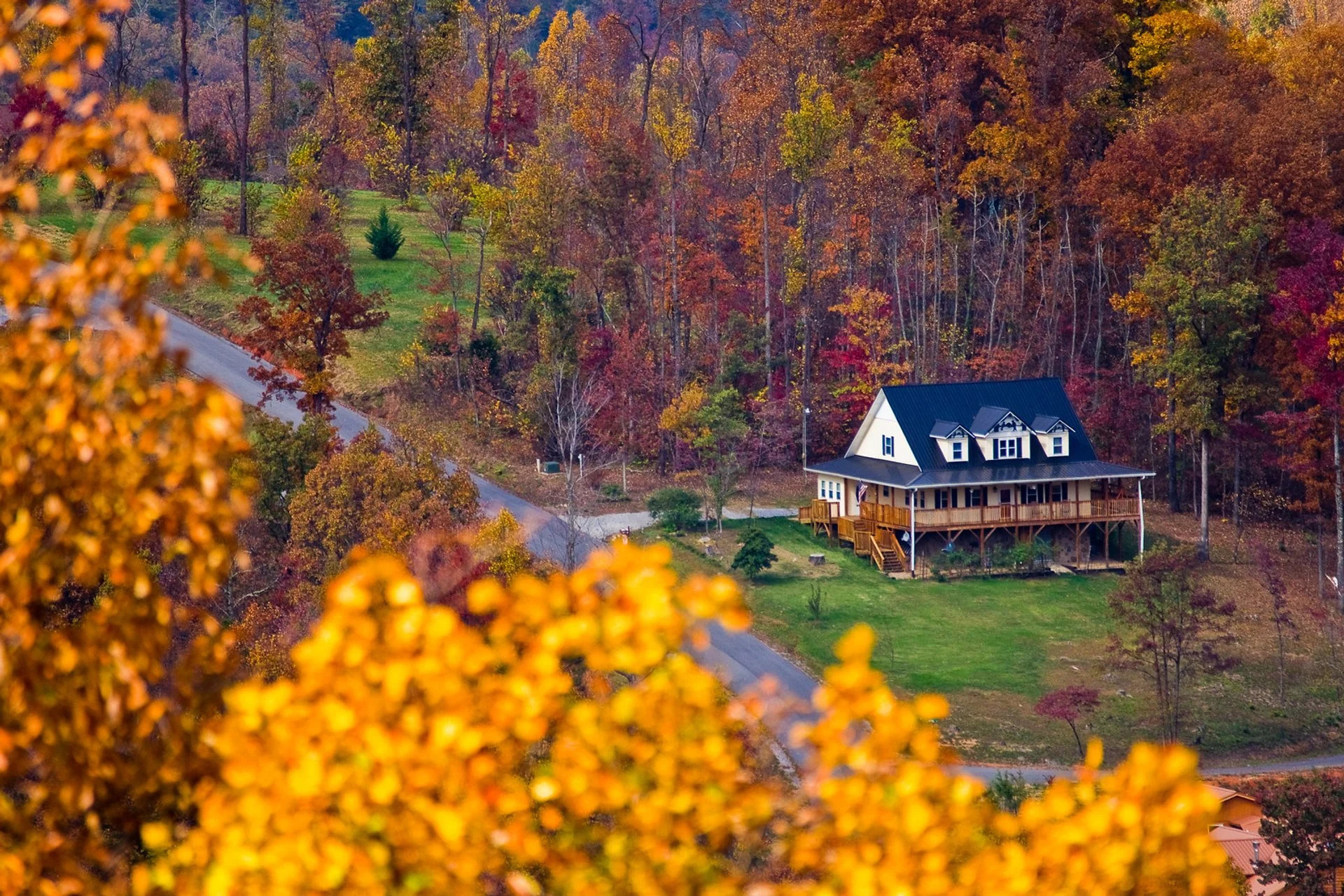 Summer ushers in warmth, and sometimes, a bit of southern humidity. Days can get hot, but they're often offset by the cool breezes from the Cumberland River and the shade provided by the town's many trees. It's a perfect time for water-based activities, be it swimming, boating, or fishing. Evenings in Gainesboro during the summer are particularly delightful, with many residents choosing to spend their time on porches, enjoying the symphony of crickets and the dance of fireflies.
Fall in Gainesboro is nothing short of picturesque. The town is draped in a tapestry of oranges, reds, and yellows as leaves change their hues. It's the season of harvest festivals, pumpkin patches, and hayrides. The crisp air and the crunch of fallen leaves underfoot make for memorable hikes and outdoor adventures.
Winter, while milder than some northern counterparts, does bring its share of cold days and occasional snowfalls. The sight of Gainesboro blanketed in snow is serene, transforming parks and neighborhoods into winter wonderlands. It's a time for cozying up indoors, sipping on hot cocoa, and occasionally venturing out for snowball fights or building snowmen.
In essence, Gainesboro's weather and seasons provide a dynamic backdrop to life in the town. Each season has its rhythm, its beauty, and its set of adventures, ensuring that residents and visitors always have something to look forward to, no matter the time of year.
Private and Public Schools
Gainesboro, TN, like many close-knit towns across the nation, places a significant emphasis on education, ensuring that its younger residents have a solid foundation for their futures. Both public and private educational institutions play crucial roles in shaping the community's intellectual and cultural landscape.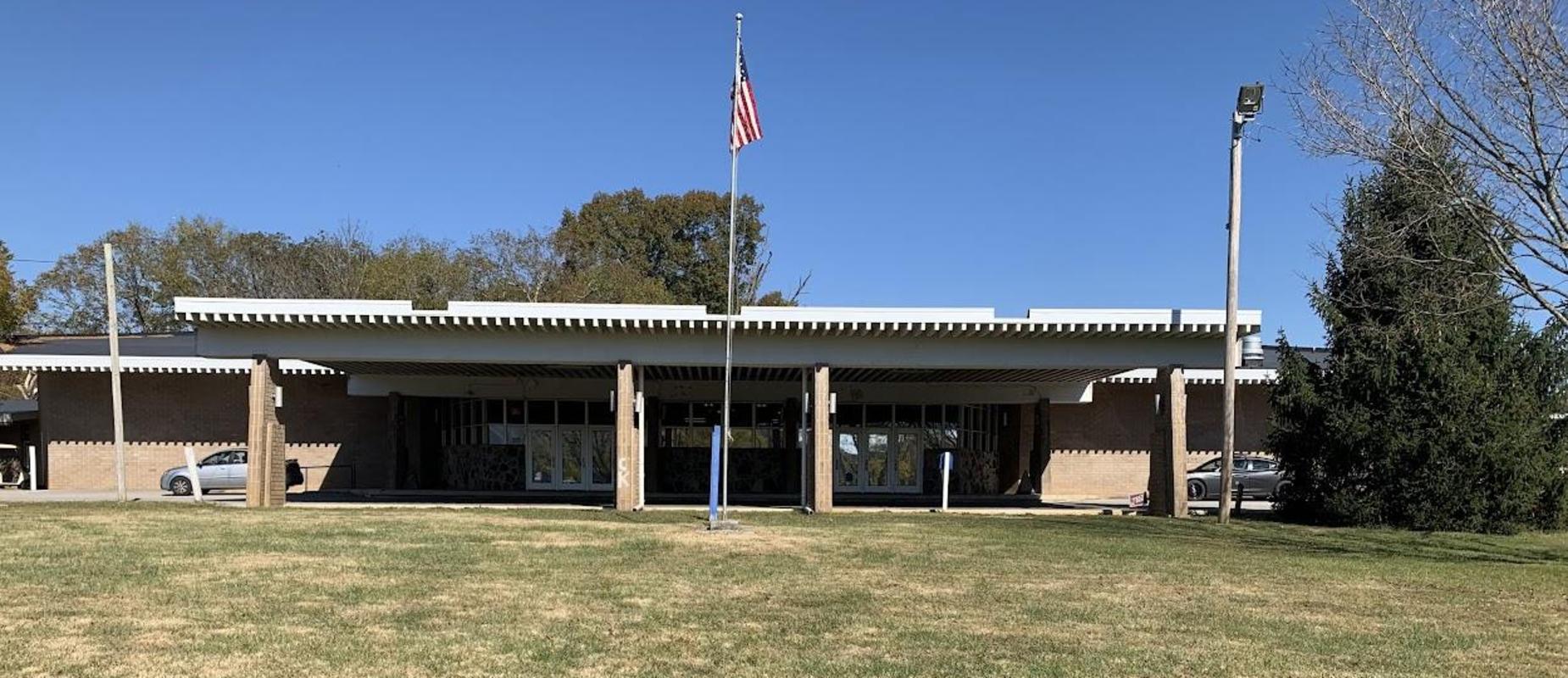 The public schools in Gainesboro are part of the Jackson County School District. These schools have traditionally served as pillars in the community, providing not only academic instruction but also fostering a sense of camaraderie among students. Given the town's size, teachers often have the opportunity to give more personalized attention to students, understanding their unique strengths and areas of improvement. Over the years, the district has worked hard to integrate modern teaching methods, technological tools, and extracurricular activities, ensuring a holistic approach to education. Parents often speak about the tight-knit relationships they forge with educators, creating a supportive network that benefits the students.
On the private education front, Gainesboro offers a few select institutions that cater to families seeking an alternative to the public school system. These schools often provide specialized curriculums or teaching philosophies that differentiate them. Some might emphasize religious instruction, while others might lean towards more progressive or experiential learning methodologies. The smaller class sizes in these institutions often allow for even more individualized attention, catering to students' unique learning styles and pacing.
Beyond the standard curriculum, both public and private schools in Gainesboro recognize the importance of character-building and community engagement. It's not uncommon for students to participate in community service projects, local festivals, or cultural events, reinforcing the idea of being active and responsible citizens.
In summary, Gainesboro's educational scene, while perhaps not as vast as larger cities, is deeply rooted in community values. The town's schools, both public and private, aim to provide not just academic excellence but also instill a sense of belonging, responsibility, and civic pride in their students.
History
Gainesboro, TN, with its position alongside the Cumberland River, has a history that's both rich and deeply intertwined with the broader tapestry of Tennessee. Its story is a blend of Native American roots, early American settlers, and the ebb and flow of commerce brought by the river.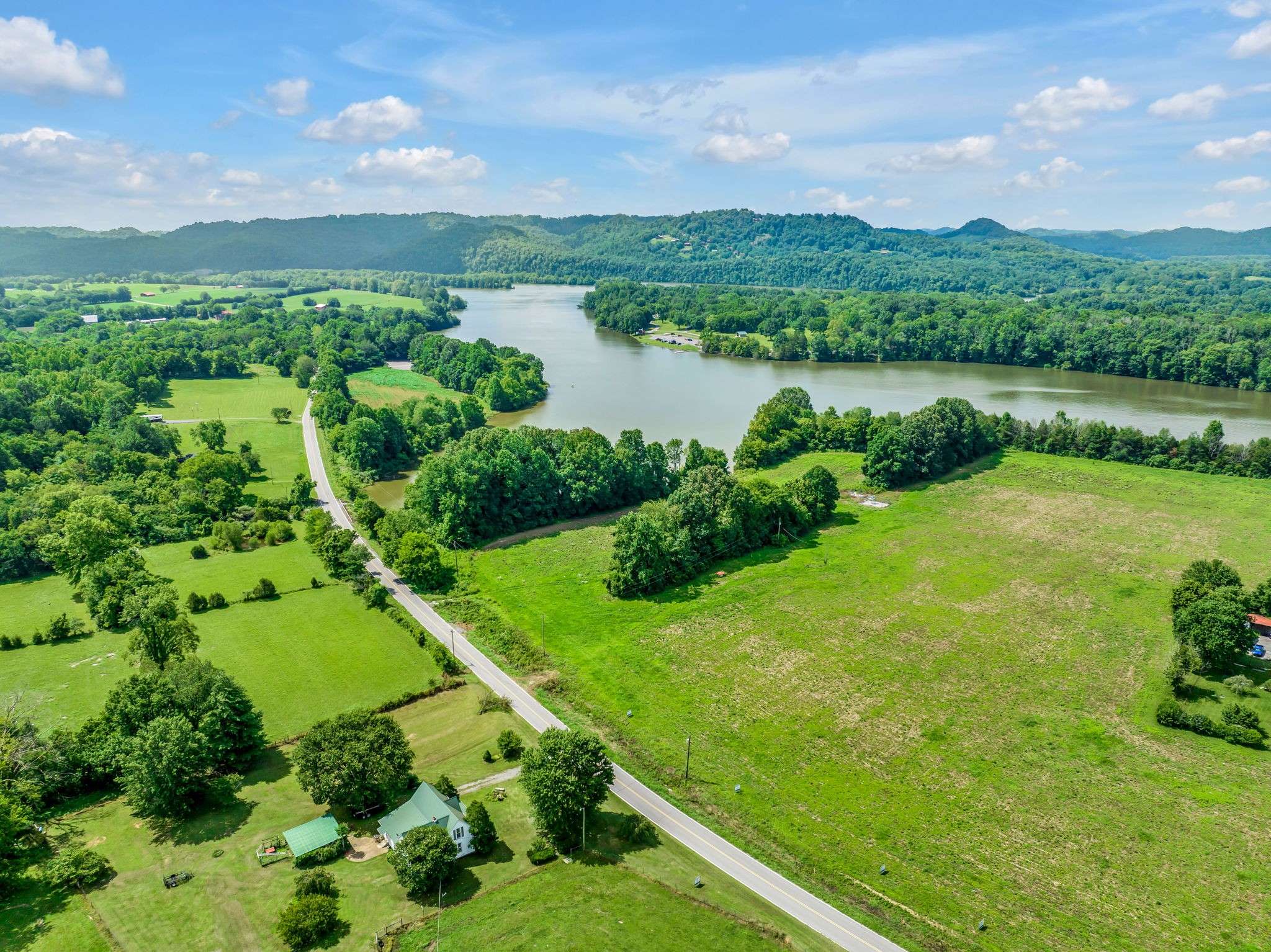 Long before European settlers set foot in the region, the area that would become Gainesboro was inhabited by Native American tribes. These indigenous communities lived harmoniously with the land, relying on the river's bounty and the fertile soil for sustenance. Their legacy is still palpable in the area, with artifacts and traces of their settlements occasionally uncovered, reminding current residents of the town's ancient roots.
The latter part of the 18th century saw the arrival of European settlers, drawn to the region's natural resources and potential for growth. Gainesboro's position on the Cumberland River made it a natural hub for trade and transportation. As the town grew, so did its importance as a commercial center. By the early 19th century, Gainesboro was officially incorporated, and it wasn't long before it became the Jackson County seat, cementing its status as a regional focal point.
The town's growth was further accelerated by the river trade. Steamboats, with their billowing chimneys, became a common sight, ferrying goods and passengers up and down the river. The vibrancy of this era is still echoed in some of Gainesboro's older buildings and architectural styles, many of which have been preserved or restored, offering a tangible link to the past.
Yet, like many American towns, Gainesboro has seen its share of challenges. Economic fluctuations, changes in trade dynamics, and even natural disasters have tested the town's resilience. But each time, the community has come together, drawing strength from its collective memory and the spirit of its founders.
Today, while Gainesboro has evolved into a modern town, its history remains a vital part of its identity. From the whispers of ancient Native American tales to the hum of steamboats and the hustle and bustle of early commerce, Gainesboro's past is a testament to adaptability, perseverance, and the enduring spirit of community.