Morningside, Franklin, TN Homes for Sale
Morningside, Franklin, TN Property Listings
December 1, 2023
Rather speak with a local Morningside, Franklin real estate agent on the phone instead? Give us a call at
(615) 257-8317
for a free consultation. We look forward to helping you find the perfect home!
Morningside
Home
s
Nestled in the heart of historic Franklin, TN, Morningside homes offer a unique blend of charm and modern sophistication. Characterized by their refined architecture, these homes often showcase traditional American craftsmanship with a contemporary twist. Most homes feature an array of architectural styles ranging from quaint cottage designs to grand, Southern-style estates, reflecting the area's rich cultural heritage and diverse influences. Immaculate landscaping often complements the home exteriors, with a generous mix of mature trees and lush gardens that beautifully embrace the changing seasons.
Inside these homes, luxurious living spaces speak of elegance and comfort. Many residences boast custom details such as gourmet kitchens with high-end appliances, hardwood floors, and crown molding. Large master suites, spa-like bathrooms, home offices, and media rooms are also typical features, delivering the epitome of comfort and modern living. With the emphasis on ample space, homes in Morningside are designed for both relaxation and entertaining, allowing residents to enjoy their homes to the fullest.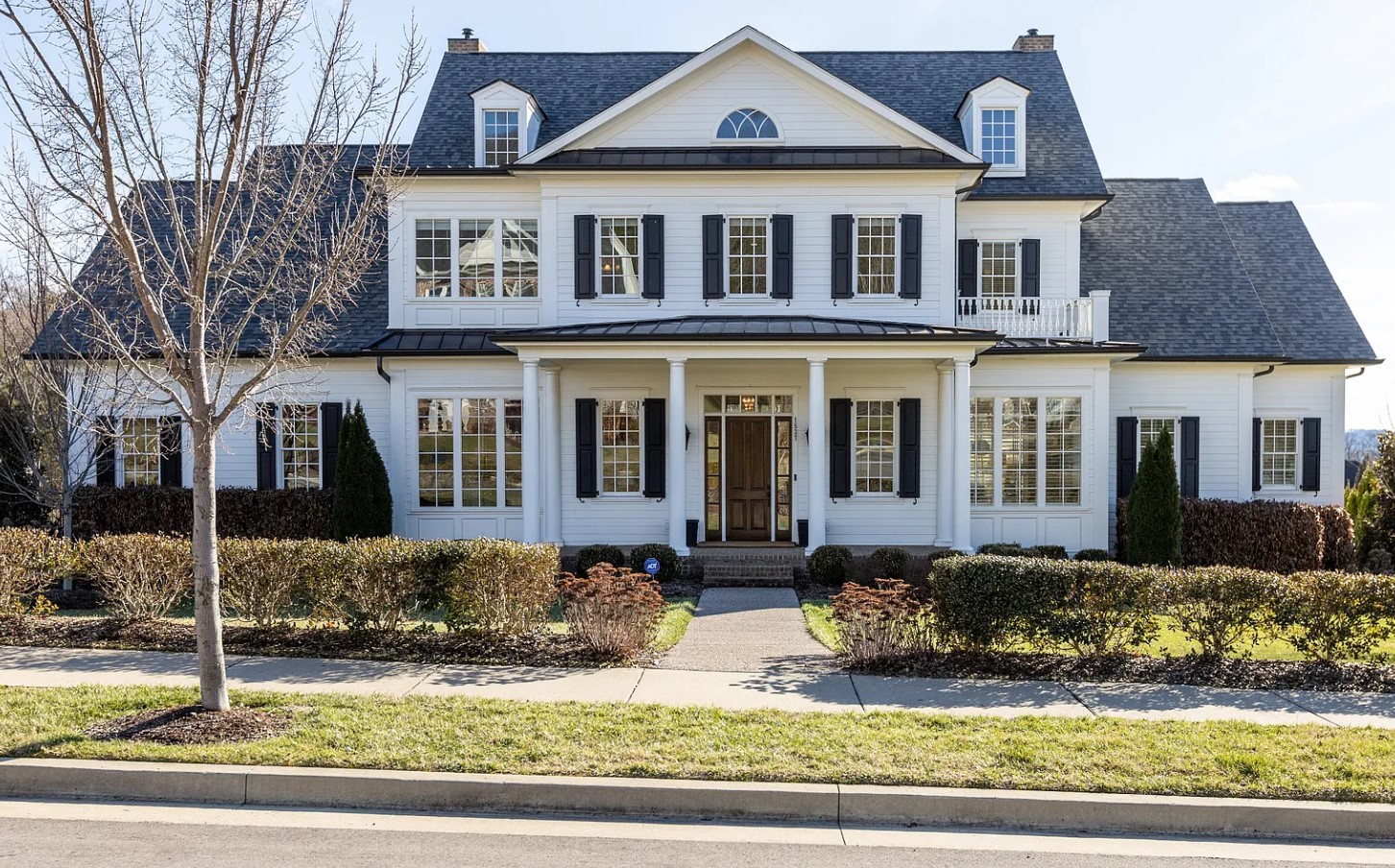 Furthermore, Morningside's homes are sustainably built, reflecting Franklin's commitment to preserving the environment. Many homes incorporate green building techniques and energy-efficient appliances, providing an eco-friendly lifestyle. Solar panels, geothermal heating systems, and energy-efficient windows are just some of the sustainable features that can be found in these residences. The incorporation of these elements not only helps to reduce the carbon footprint but also offers significant cost savings in terms of energy bills.
The surrounding community also significantly contributes to the charm of Morningside. Morningside is set within close proximity to the thriving downtown Franklin, providing easy access to a plethora of local amenities, including boutique shopping, gourmet dining, and cultural attractions. A sense of neighborliness permeates this community, where local events like farmers' markets, music festivals, and holiday parades foster a tight-knit and friendly atmosphere.
Morningside is also renowned for its excellent educational institutions, with top-rated schools accessible within the community. These schools offer high-quality education, further enhancing Morningside's appeal for families. Outdoor recreational opportunities are abundant in the area, with a plethora of parks, hiking trails, and the Harpeth River nearby for residents to explore and enjoy the region's natural beauty. Morningside is a community that embraces the best of Southern hospitality, creating an environment that is not just a place to live, but a place to call home.
Similar Communities
Similar in price point, construction, and lifestyle to Morningside, the neighborhood of Westhaven in Franklin, TN, exudes a distinct aura of Southern charm and elegance. With traditional architecture often drawing from colonial, Georgian, and craftsman styles, Westhaven homes boast the same detailed craftsmanship and sophistication found in Morningside. Inside, these homes are adorned with luxury finishes such as gourmet kitchens, spacious master suites, and custom-built details. Green building practices are a norm here, with homes incorporating energy-efficient appliances and sustainable design elements. Westhaven's vibrant town center, complete with shops, restaurants, and amenities, contributes to a lifestyle that blends suburban relaxation with urban convenience.
Founders Pointe, another Franklin neighborhood, also presents homes that align with Morningside's price and construction attributes. Homes in Founders Pointe often showcase classic Southern architecture, with expansive front porches, pitched roofs, and brick or stone exteriors. Interiors are graced with high ceilings, hardwood floors, and modern amenities, ensuring comfortable living. Eco-friendly features such as solar panels and energy-saving appliances are a common sight, reflecting the neighborhood's commitment to sustainable living. The community-centric lifestyle is strong, with an active homeowner's association organizing regular events and maintaining the neighborhood's recreational facilities.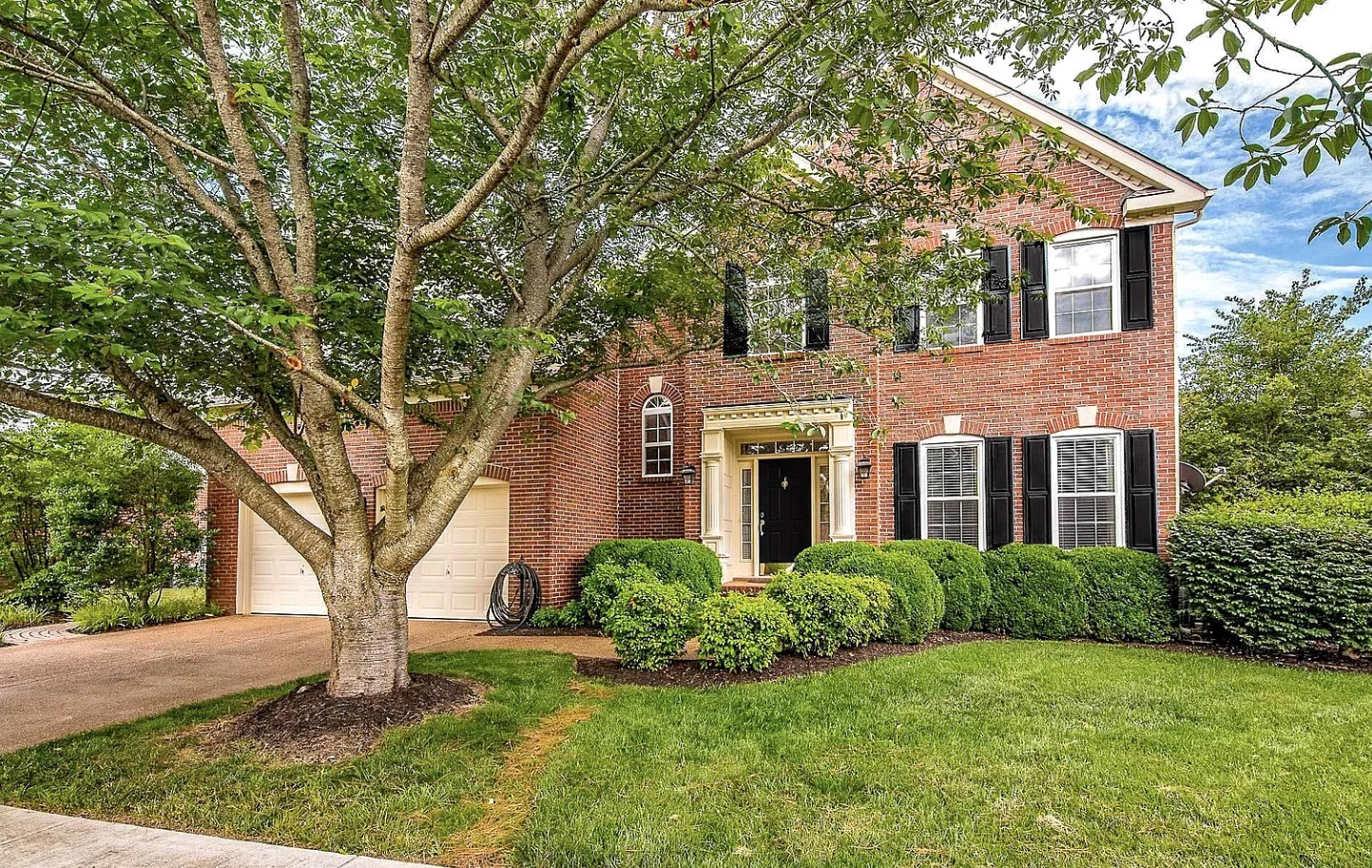 Situated in the rolling hills just south of Franklin, the gated community of Avalon presents an array of high-end homes that mirror Morningside's luxury, price point, and attention to green practices. Avalon homes tend to be larger, with many boasting impressive views over the surrounding countryside. Architectural styles range from European-inspired estates to more traditional Southern-style homes. Interiors are designed with luxury in mind, with grand entrance halls, gourmet kitchens, and sumptuous master suites. The neighborhood also prides itself on its energy-efficient homes, with many residences utilizing geothermal heating and cooling. Avalon's seclusion and tranquility, combined with its easy access to downtown Franklin, make it an attractive option for those seeking a balance between privacy and convenience.
Like Morningside, these neighborhoods also benefit from their proximity to Franklin's top-rated schools and recreational amenities. Whether it's the parks and trails of Westhaven, the community pool and playgrounds of Founders Pointe, or the private fishing ponds and walking trails of Avalon, these neighborhoods offer a lifestyle of comfort and convenience that's hard to match.
Food Scene
The dining scene near Morningside in Franklin, TN, is nothing short of impressive, offering an exciting blend of traditional Southern cuisine and innovative contemporary fare. At the heart of this culinary landscape is Gray's on Main. Housed in a restored 19th-century pharmacy, this dining establishment impresses with its menu rooted in Southern tradition but elevated by a modern, inventive approach. Their shrimp and grits or fried green tomatoes are must-try dishes.
If you're in the mood for Italian, then a visit to MAFIAoZA's Pizzeria and Neighborhood Pub won't disappoint. Known for its stone-oven pizzas and expansive selection of Italian wines, it's the perfect spot for a family dinner or a casual night out with friends. You can't go wrong with "The Last Request," a pizza loaded with all the favorite toppings.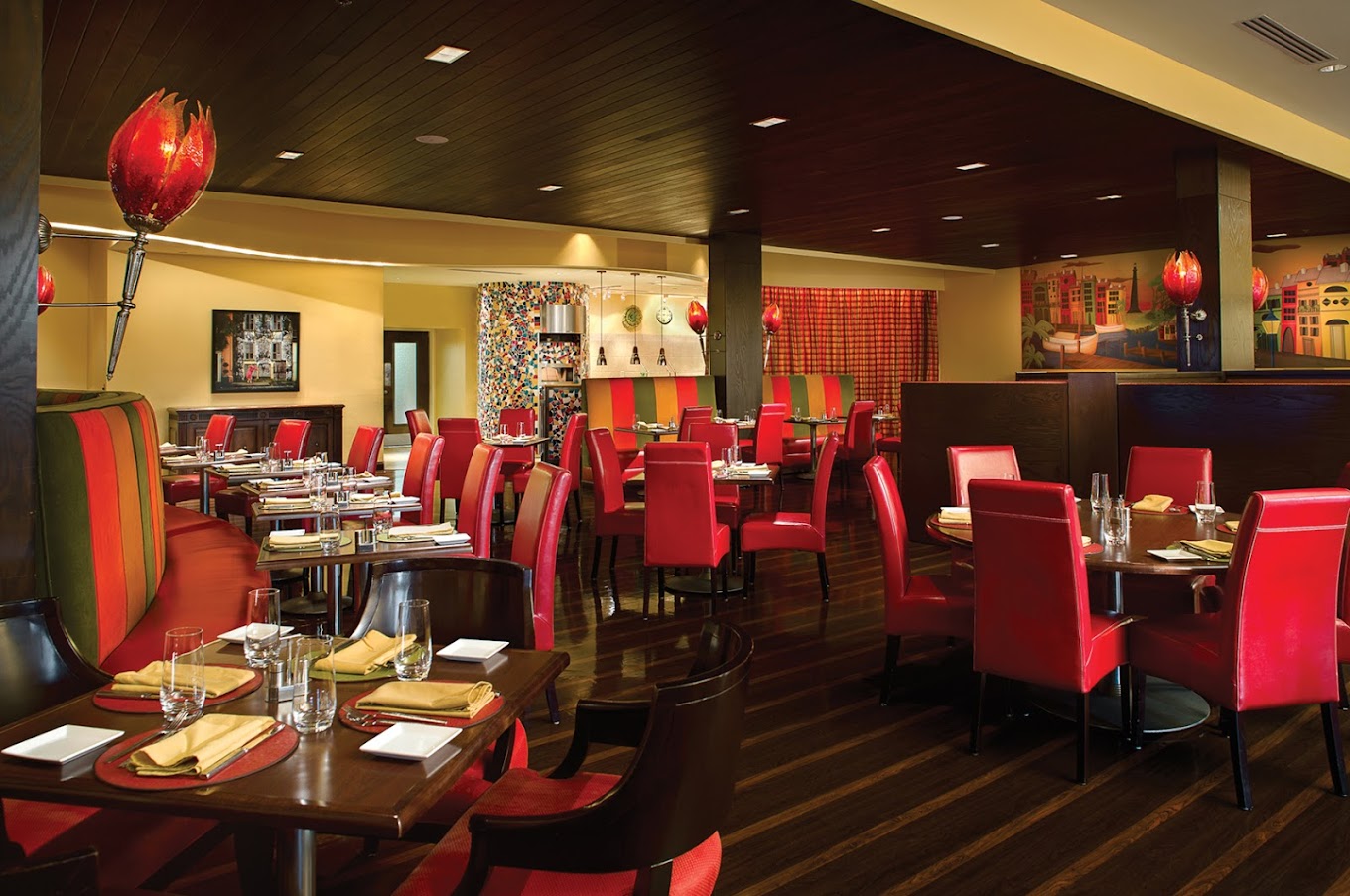 For a touch of the exotic, Saffire Restaurant and Bar offers a unique blend of globally inspired dishes with a Southern twist. The menu is ever-evolving, showcasing fresh, local ingredients and bold flavors in dishes like seared scallops with sweet potato hash or their signature Southern sushi roll, a fun twist on the traditional Japanese dish. And let's not forget their cocktail menu - try the "Saffire Martini," it's a local favorite.
For the early risers, the Frothy Monkey provides an unrivaled breakfast experience. From their famous Monkey Mocha to their delectable avocado toast and breakfast burritos, it's a local favorite that offers something for everyone. The coffee house's friendly and laid-back atmosphere also makes it a popular spot for those looking to enjoy a leisurely brunch.
On a beautiful Tennessee day, nothing beats enjoying a meal al fresco at 55 South. With its extensive menu featuring everything from jambalaya to award-winning burgers, it's a go-to destination for good times and great food. Named after the highway that connects Memphis and New Orleans, 55 South offers a culinary journey through the heart of the South right in the heart of Franklin.
Entertainment
When it comes to entertainment near Morningside in Franklin, TN, there's a wealth of options for every interest. For music lovers, Franklin is practically synonymous with the world-renowned Pilgrimage Music & Cultural Festival, held annually at The Park at Harlinsdale, a mere short drive away. This two-day event brings together musicians from across the globe, covering genres from country to rock to folk. It's an exciting blend of music, art, and culture that attracts thousands of visitors each year.
Just a stone's throw away from Morningside is the historic Franklin Theatre. A cherished icon since the 1930s, it was restored and reopened in 2011 and now hosts a dynamic lineup of live music, classic movies, and community theater performances. There's something incredibly special about watching a performance in such a historic setting.
If you're interested in local arts, the monthly Franklin Art Scene is a must-see. Taking place on the first Friday of every month, it's a community celebration of Franklin's vibrant local arts scene. Art galleries and businesses throughout downtown Franklin feature local artists and their work, often accompanied by live music and refreshments.
For sports enthusiasts, Morningside's proximity to Nashville means easy access to professional sporting events. NFL games with the Tennessee Titans at Nissan Stadium, NHL matches featuring the Nashville Predators at Bridgestone Arena, and the minor league baseball team, the Nashville Sounds, at First Horizon Park, all offer thrilling spectacles.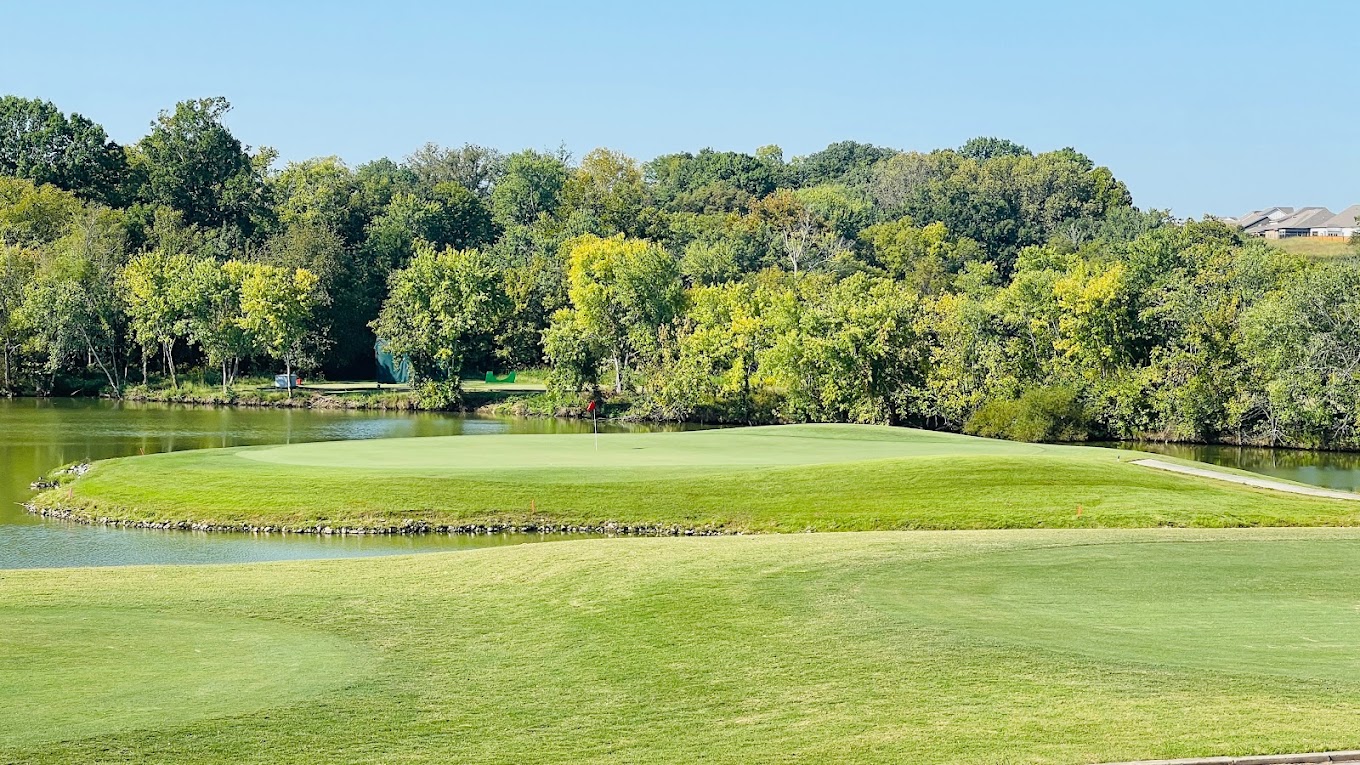 Golf lovers will also appreciate the nearby Franklin Bridge Golf Club. Known for its scenic fairways and competitive layout, the club hosts several tournaments throughout the year. It's a fantastic spot for a round of golf or to improve your swing with professional lessons. If you're more into team sports, you'll find soccer fields, baseball diamonds, and basketball courts in the local parks, where community leagues often hold friendly competitions. It's this blend of arts, music, and sports that makes the entertainment scene near Morningside so vibrant and diverse.
Health and Wellness
In the Morningside area of Franklin, TN, there's no shortage of resources for maintaining a healthy and balanced lifestyle. If you're a fitness enthusiast, you'll find several gyms and fitness centers nearby that cater to a variety of interests and fitness levels. For instance, the Franklin Athletic Club offers a comprehensive selection of cardio equipment, free weights, and group fitness classes. If yoga is more your speed, the local Yoga Harmony studio provides a serene space for yoga and mindfulness practice.
If outdoor activities are your preferred form of exercise, you're in luck. The local parks and green spaces, such as Aspen Grove Park and Pinkerton Park, offer a plethora of opportunities for outdoor workouts, including hiking and biking trails, outdoor fitness equipment, and sports fields. The Harpeth River also presents a fantastic setting for canoeing or kayaking, which can provide both a workout and a chance to enjoy the natural beauty of the area.
Nutrition plays a crucial role in a balanced lifestyle, and Morningside is ideally situated for access to nutritious, fresh food. The Franklin Farmer's Market, a local gem, runs year-round and offers a fantastic selection of locally grown, organic produce, free-range meats, and artisanal foods. Additionally, local grocery stores and health food shops, like the Whole Foods Market, provide a wide range of organic and health-focused products.
Morningside residents also have access to several holistic wellness options. Numerous local wellness centers offer services ranging from acupuncture and massage therapy to nutritional counseling and mindfulness training. The well-renowned Sanctuary for Yoga, for instance, blends physical postures, breathwork, and meditation to foster overall wellness.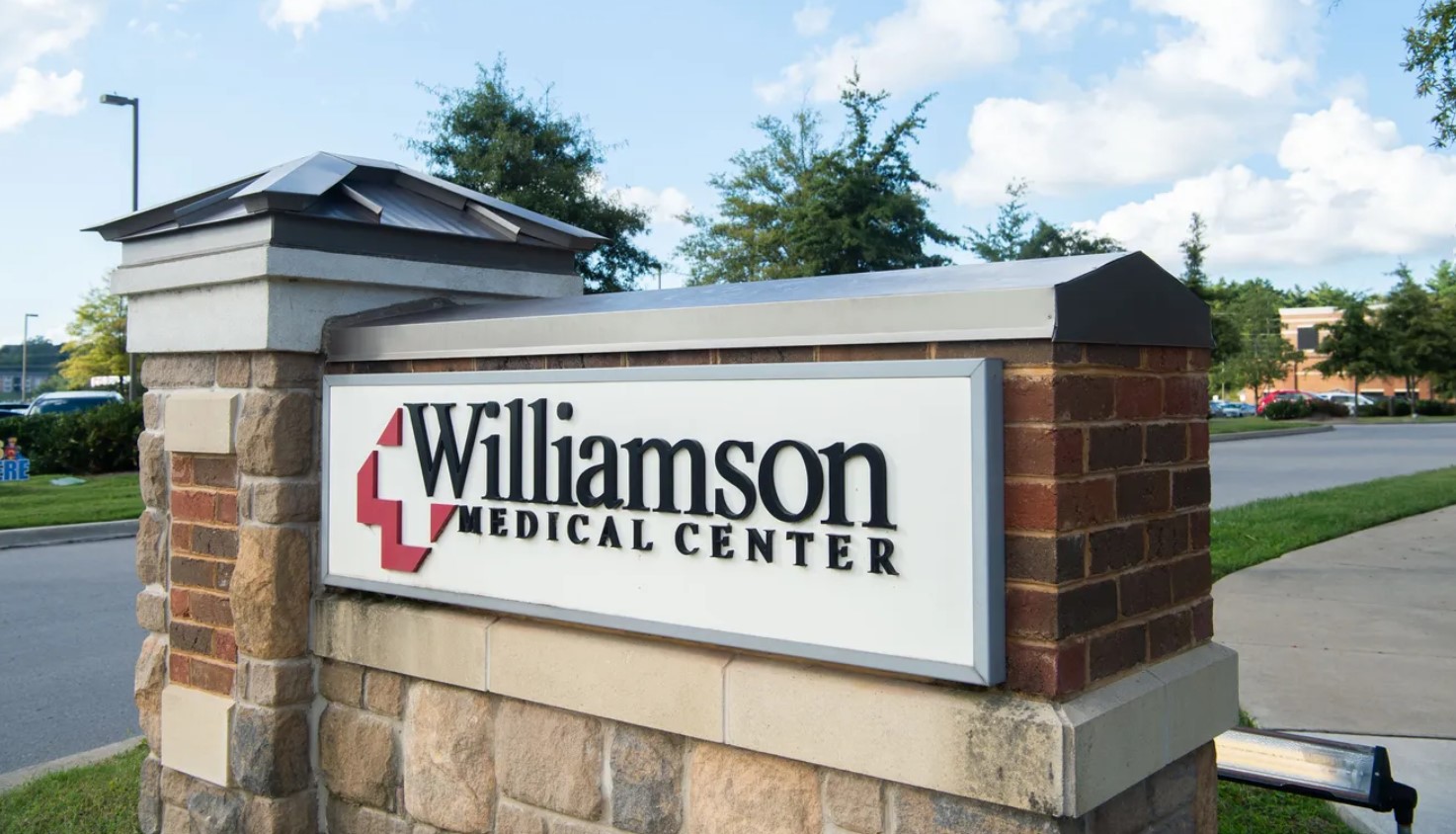 And of course, the area is home to numerous top-rated healthcare facilities, such as the Williamson Medical Center, ensuring residents have access to high-quality medical care when needed. There are also several pharmacies and health clinics in the area, ensuring residents can easily access medical services. This abundance of health and wellness resources means residents of Morningside have everything they need to maintain a healthy and balanced lifestyle.
Outdoor Lifestyle
The Morningside neighborhood in Franklin, TN, is a gateway to a wealth of outdoor experiences and natural beauty. The area is rich in parks and green spaces that cater to all kinds of outdoor activities.
Pinkerton Park, one of Franklin's most popular parks, is just a short drive away. Its picturesque setting along the Harpeth River offers several walking and running trails, including the 1-mile Tinkerbell Trail, a favorite among local families. The park also features an adventure playground and picnic areas, making it an ideal spot for a fun family day out.
Fort Granger, with its combination of history and nature, offers another unique outdoor experience. The park is home to the remnants of a Civil War Fort, and its extensive trail system takes you past historic markers and stunning vantage points overlooking the town and the Harpeth River. It's a fantastic place for hiking and learning about local history at the same time.
If you're an avid cyclist or runner, the Natchez Trace Parkway is a must-visit. This 444-mile recreational road and scenic drive through three states has a local access point just outside of Franklin and offers a beautifully scenic route for cycling, running, or leisurely drives.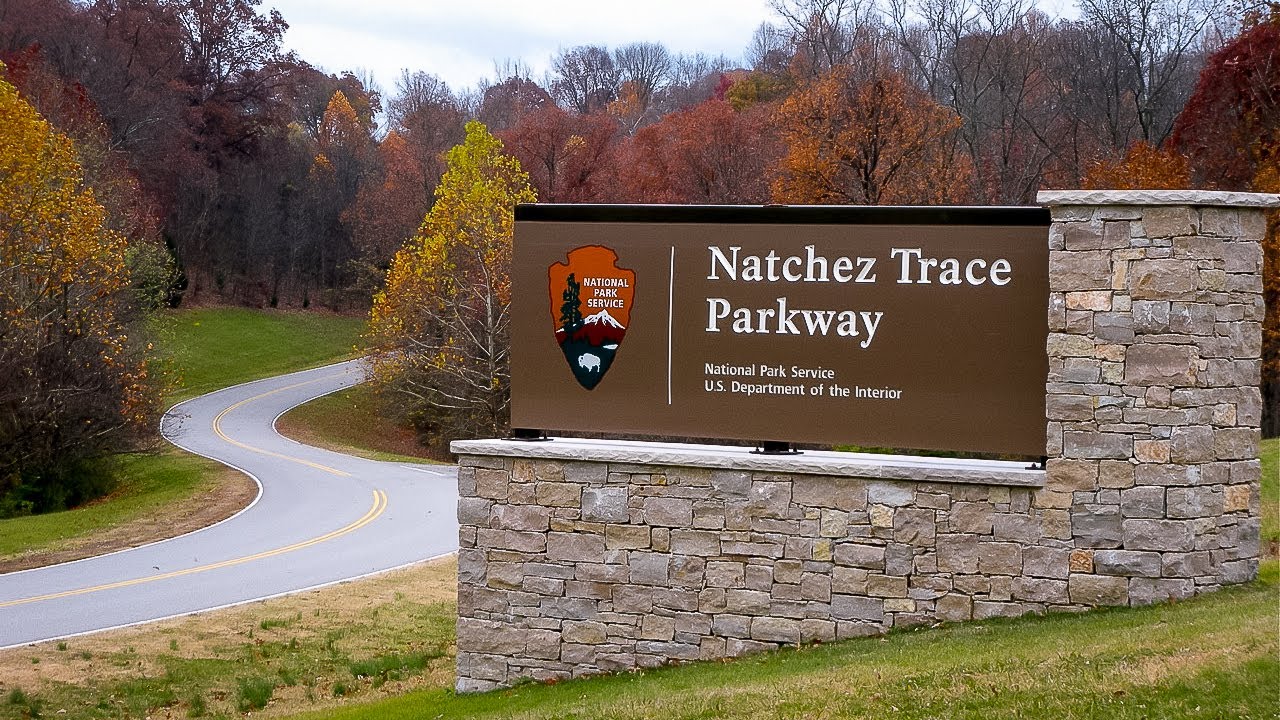 In addition to these, the Harpeth River State Park, a linear park that manages nine river access sites along 40 river miles, offers fantastic opportunities for canoeing and kayaking. Paddling down this scenic river gives you a whole new perspective on the beautiful Tennessee landscape.
For those who enjoy a round of golf, the nearby Franklin Bridge Golf Club boasts an 18-hole championship course set amidst the area's stunning natural beauty. The club's facilities, coupled with its scenic layout, make it a popular destination for local golfers.
And let's not forget the local community gardens and farmer's markets that offer a chance to connect with the land in a different way. The Franklin Farmers Market is a vibrant hub of local produce and artisan goods that brings the community together to celebrate local agriculture and craftsmanship. In a nutshell, the Morningside area offers a diverse range of outdoor and nature-based activities that cater to every interest and age group.
Education
Families living in Morningside, Franklin, TN, can take advantage of a strong educational system that includes both private and public school options.
In terms of public schools, the Williamson County School District, one of the top-rated districts in the state, serves the Morningside community. Franklin High School, renowned for its rigorous academic programs and strong arts and athletics, is a highlight. Elementary schools like Franklin Elementary and middle schools such as Freedom Intermediate, also have reputations for excellence, with dedicated teachers and a range of extracurriculars to supplement the core curriculum.
For parents interested in private schooling, there are several prestigious options in the area. Battle Ground Academy, a college-preparatory school serving students from Kindergarten to Grade 12, offers a robust academic program combined with rich opportunities in the arts, athletics, and service learning. The Classical Academy of Franklin is another excellent private option, providing a classical Christian education for students in Kindergarten through Grade 12.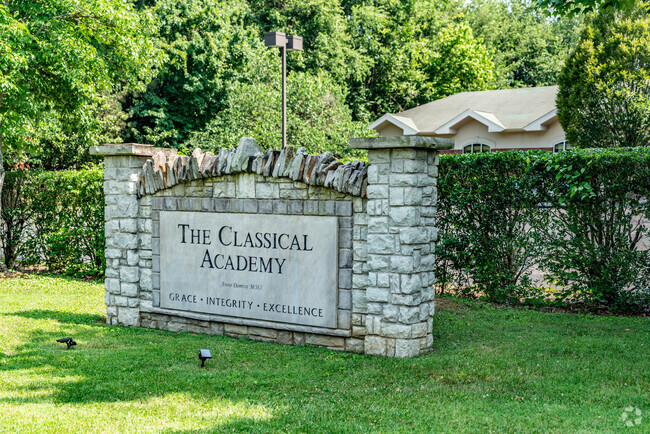 Montessori School of Franklin, which serves children from pre-K to middle school, offers an alternative education option based on the Montessori philosophy, focusing on child-centered learning in a nurturing environment.
For those seeking a faith-based education, Grace Christian Academy offers programs from pre-K through high school, integrating Christian teachings with a college-preparatory curriculum. The school's strong academics are supplemented by a wide variety of extracurricular activities, from athletics to fine arts.
Aside from these primary and secondary education options, Morningside residents also have access to several nearby higher education institutions. For example, Vanderbilt University and Belmont University in nearby Nashville are nationally renowned institutions that offer a broad range of undergraduate and graduate programs.
In essence, Morningside's location in Franklin allows families a diverse choice in education, catering to a variety of academic needs and personal preferences.
Shopping and Retail
In terms of shopping and retail, the area around Morningside, Franklin, TN offers a diverse array of options. From quaint boutiques to upscale shopping centers, there's something to suit every style and budget.
Just a short drive away is Downtown Franklin, a charming, historic area packed with an eclectic mix of boutiques, antique shops, and art galleries. You might find that perfect vintage piece at the Scarlett Scales Antiques or discover handcrafted jewelry at Walton's Antique and Estate Jewelry. Book lovers will find a haven at Landmark Booksellers, a beloved local bookstore housed in one of the town's oldest buildings.
For a more traditional shopping experience, the CoolSprings Galleria can't be beat. This large indoor mall features a wide range of stores from popular national brands to local Tennessee favorites. Department stores like Macy's and Dillard's anchor the mall, and specialty retailers such as Apple, H&M, and Sephora add to the mix. The mall also houses a number of restaurants and a food court, making it a one-stop destination for shopping and dining.
Not far from Morningside, the Thoroughbred Village shopping center offers a blend of practical and luxury shopping. With everything from upscale home goods stores to stylish fashion boutiques, it's a convenient place to tick items off your shopping list or to enjoy a leisurely browse.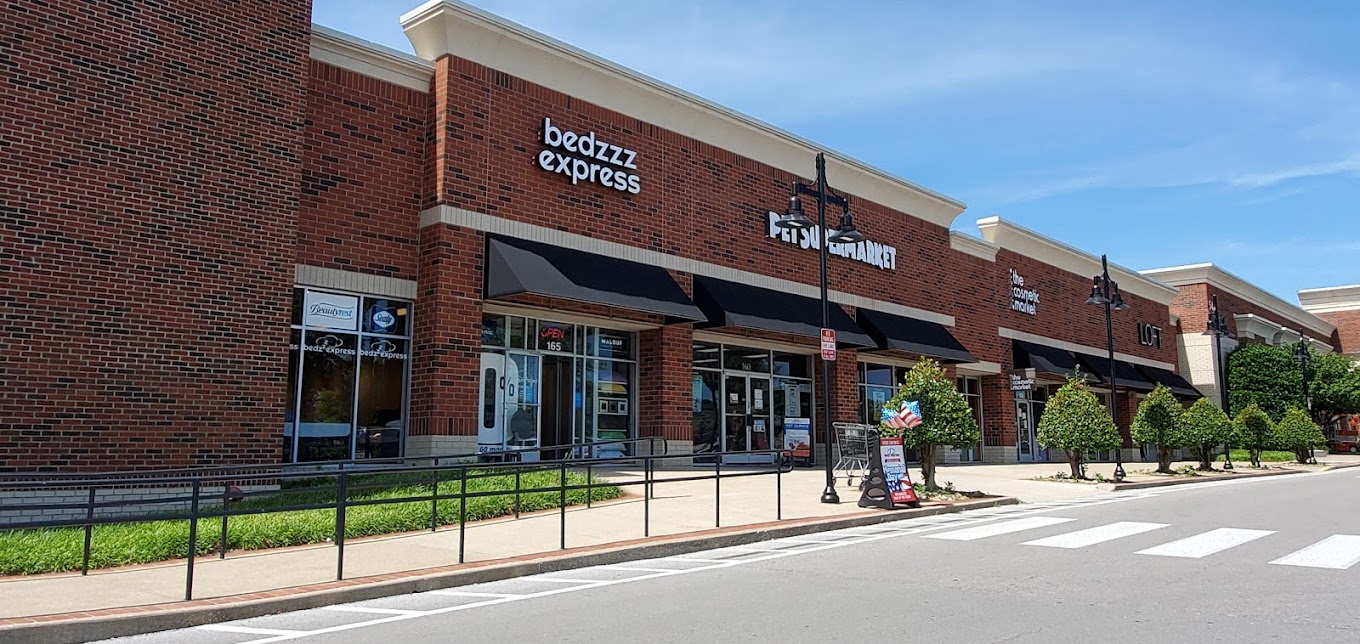 In addition, the local Franklin Farmers Market provides a refreshing alternative to traditional retail. Open year-round, the market features a plethora of local vendors selling everything from fresh produce and artisan bread to handmade soaps and unique crafts. It's more than just a place to shop - it's a community event that celebrates Franklin's local craftspeople and farmers.
For the DIY enthusiasts and home improvement aficionados, you'll find both Lowe's and Home Depot conveniently located near Morningside. Whether you're working on a small DIY project or a major home renovation, these stores have got you covered.
In short, whether you're hunting for the latest fashion, searching for unique antiques, or stocking up on household essentials, the shopping scene near Morningside, Franklin, TN has something to offer everyone.
Business and Economy
Franklin, Tennessee, including the Morningside area, benefits from a diverse and thriving business community. The area's economy is anchored by several key industries, from healthcare and finance to entertainment and tech.
Healthcare is a significant player in the local economy, with Williamson Medical Center being one of the major employers in the area. In addition, numerous private healthcare providers and specialty medical services operate within Franklin, providing a wide range of job opportunities.
Franklin's proximity to Nashville also makes it a hub for the entertainment industry. There are several recording studios and entertainment companies based in the area, catering to the thriving music scene that Nashville is renowned for. This contributes to a vibrant creative community in the region.
The financial services sector is also well represented in Franklin. Companies like Community Health Systems and Nissan North America's corporate office contribute significantly to the local economy and job market. These businesses bring a number of professionals to the area, creating a diverse and dynamic community.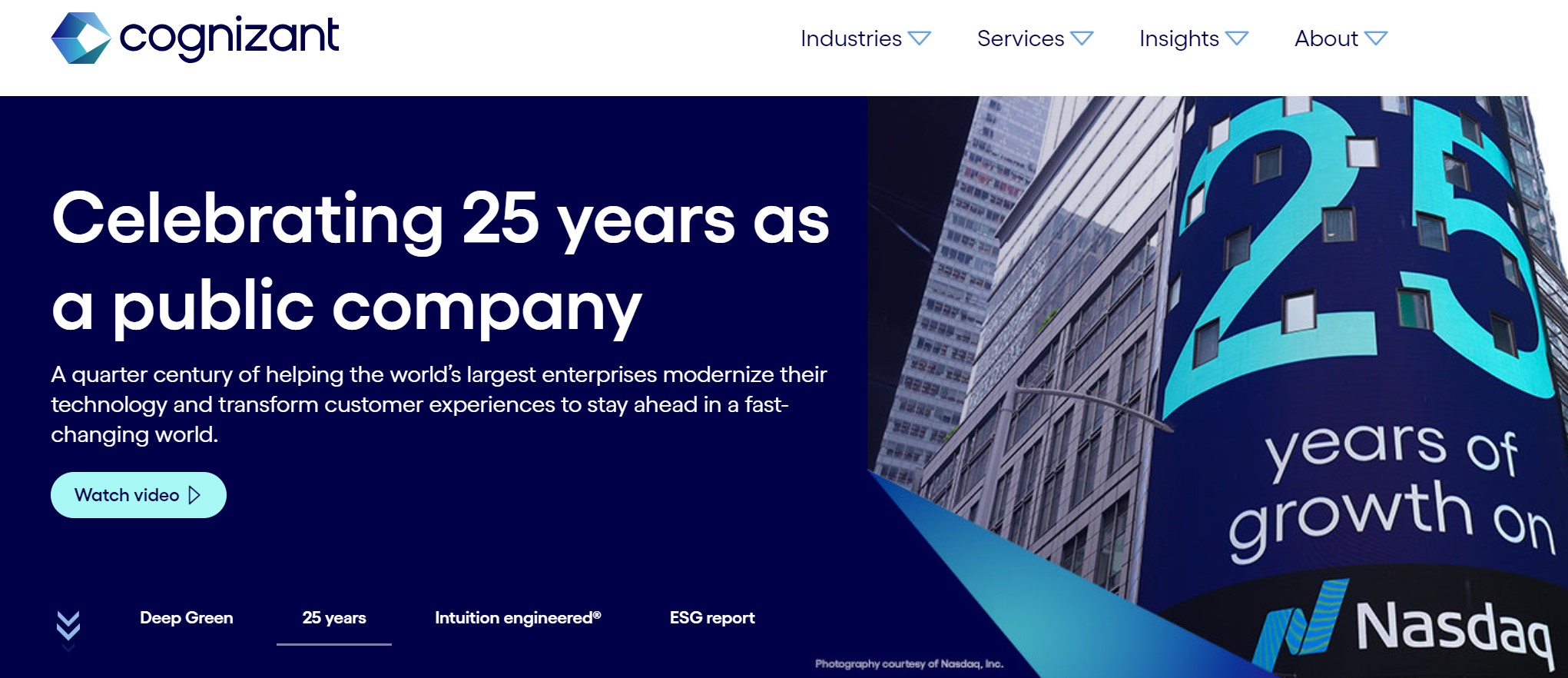 Technology and innovation have also found a home in Franklin, with several tech start-ups and established companies setting up their bases here. For instance, global tech company Cognizant has a significant presence, and there are numerous other IT and tech consulting firms in the area.
Franklin's thriving downtown area supports a vibrant small business community, as well. Local boutiques, restaurants, and service-oriented businesses provide a variety of services to residents while adding character and charm to the community.
Moreover, the agricultural sector plays a substantial role in Franklin's economy. The rolling countryside surrounding the city is home to numerous farms and vineyards, with many local businesses, including restaurants and markets, prioritizing locally sourced products. This not only supports the local economy but also promotes a sense of community sustainability.
In essence, the business and industrial landscape near Morningside, Franklin, TN, is a blend of global corporations and locally owned businesses, all contributing to a vibrant, diverse, and robust local economy.
Hotels and Lodging
Visitors to Morningside, Franklin, TN, have plenty of options when it comes to accommodations, each with its own unique charm and appeal.
Those seeking the full-service hotel experience will find comfort at the Drury Plaza Hotel in Franklin. It's known for its spacious rooms and convenient amenities like an indoor and outdoor pool, fitness center, and complimentary breakfast. Another popular option is the Hilton Franklin Cool Springs, featuring modern rooms, an outdoor pool, and a restaurant.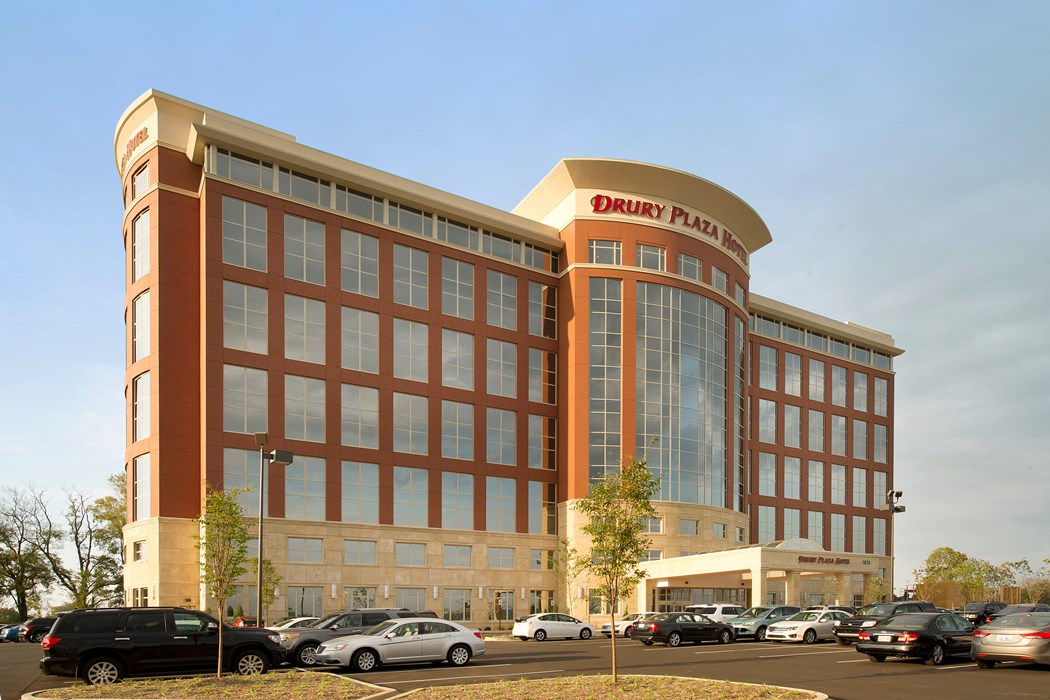 For a more intimate, boutique experience, the Harpeth Hotel, located in downtown Franklin, is a standout. This Curio Collection by Hilton hotel blends Southern comfort with luxury, offering beautifully designed rooms, an upscale restaurant, and even a whiskey-focused bar. Its location right in the heart of Franklin means guests have immediate access to the charming shops and dining options of the historic downtown area.
If you're seeking a bed and breakfast experience, look no further than the Magnolia House Bed & Breakfast. This quaint establishment provides cozy rooms in a beautiful, historic home. Guests rave about the hearty, homemade breakfast and the warm, inviting atmosphere.
For those who prefer vacation rental homes or guest suites, platforms like Airbnb offer numerous options in and around Franklin. From modern loft apartments in the downtown area to picturesque country homes on the outskirts of the city, these options offer the comforts of home while you're traveling.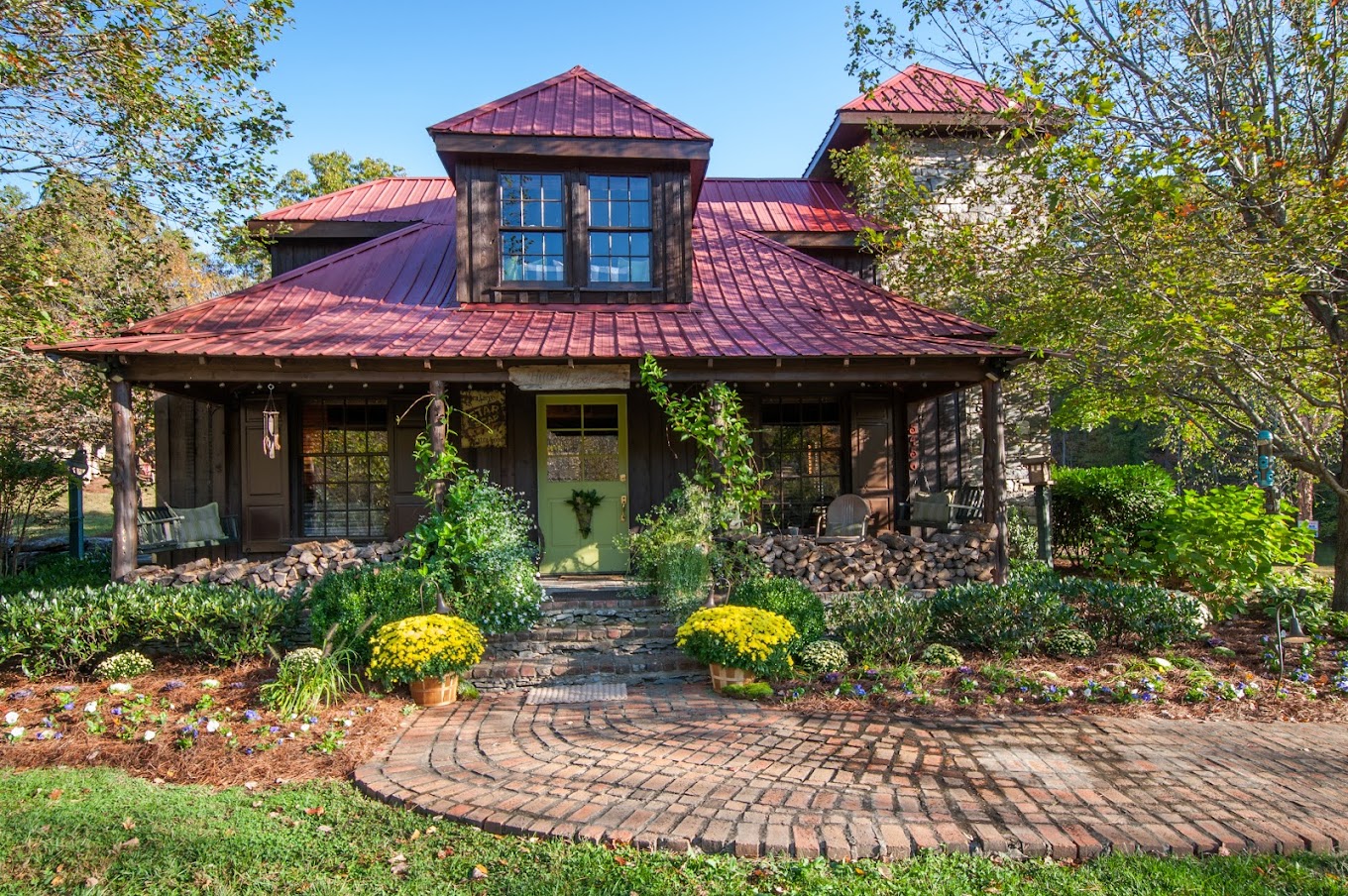 Finally, for a truly unique lodging experience, you might consider the Moonshine Hill Inn. This private, 22-acre property offers a rustic luxury retreat with a log cabin, pond, and even a treehouse. It's a little bit out of town but well worth the drive for those seeking a secluded, relaxing getaway.
In a nutshell, whether you're seeking the luxury of a full-service hotel, the intimacy of a bed and breakfast, or the flexibility of a vacation rental, you'll find plenty of options in and around Morningside, Franklin, TN.
Travel and Transportation
When it comes to transportation, residents of Morningside, Franklin, TN have several convenient options at their disposal.
The closest major airport is Nashville International Airport, which is approximately 20-30 minutes away by car, depending on traffic. This airport provides non-stop flights to numerous destinations across the United States and several international locations. It's served by all major airlines, so whether you're planning a domestic trip or an international adventure, it's a convenient hub for air travel.
For local public transportation, the Franklin Transit Authority operates fixed routes and a TODD (Transit On DemanD) service within the city limits of Franklin, providing connections to key destinations like downtown Franklin, Cool Springs, and various shopping centers. The TODD service, in particular, is a flexible option as it allows passengers to request a pickup from any location within the transit service area.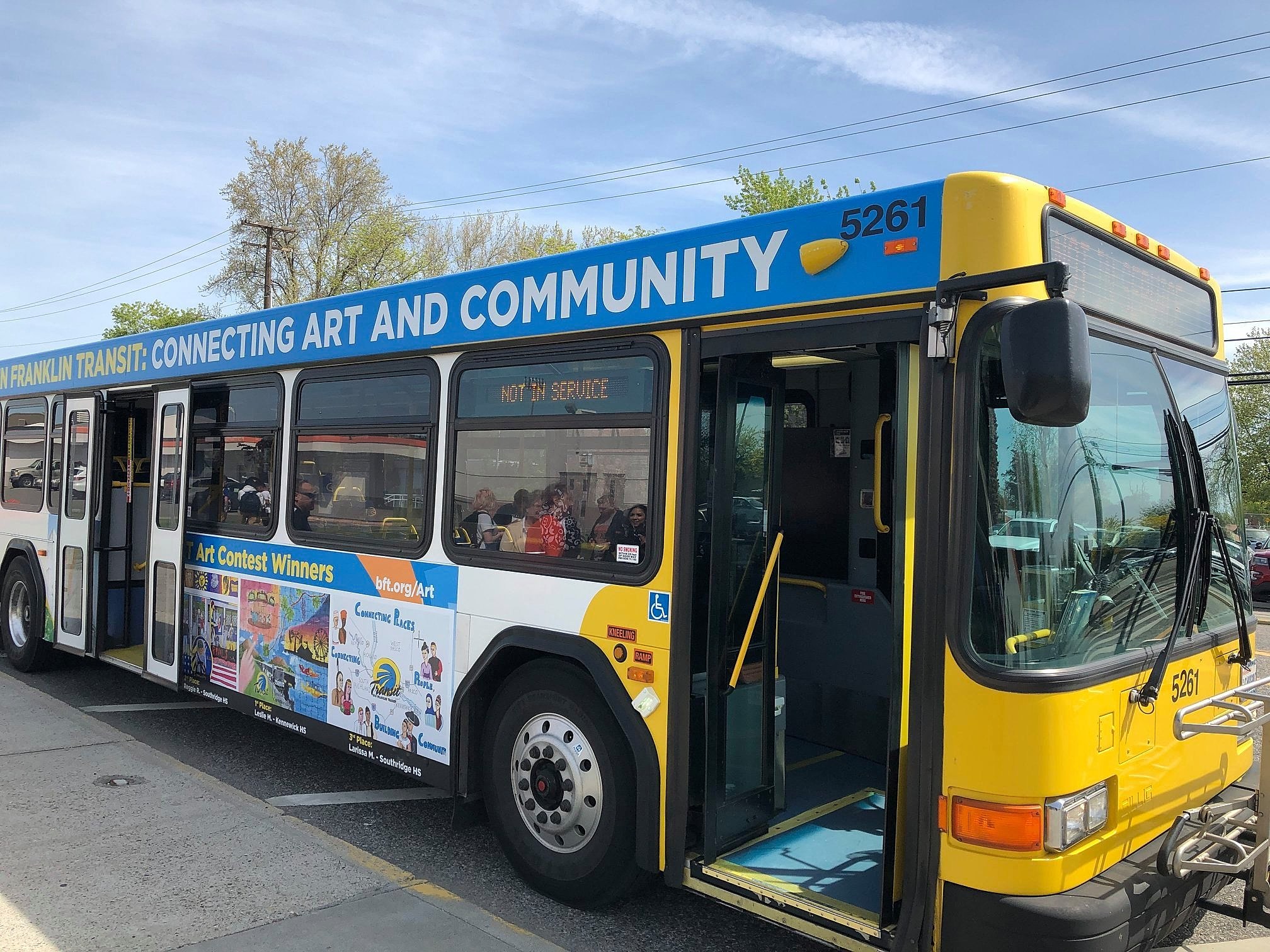 Additionally, ride-sharing services like Uber and Lyft are readily available in the area, providing another option for those who prefer not to drive or don't have access to a vehicle. These services can be especially handy for trips to and from the airport or nights out in downtown Nashville.
For those who prefer cycling, Franklin has been making strides in becoming more bike-friendly, with dedicated bike lanes on some roads and bike racks throughout the city. It's worth noting that the city's relatively compact size and numerous parks make it quite bikeable, especially in good weather.
If you're up for a longer commute, the Music City Star Commuter Rail has a station in nearby Nashville. It's a bit of a drive from Morningside, but it can be a convenient way to travel to points east of Nashville, especially during rush hour.
In summary, Morningside residents have a range of options when it comes to getting around locally, traveling farther afield, or welcoming out-of-town guests. Whether by plane, bus, bike, or train, you're well-connected in Morningside, Franklin, TN.