Keystone, Franklin, TN Homes for Sale
Keystone, Franklin, TN Property Listings
December 5, 2023
$1,100,000
Med. List Price
Rather speak with a local Keystone, Franklin real estate agent on the phone instead? Give us a call at
(615) 257-8317
for a free consultation. We look forward to helping you find the perfect home!
Keystone
Home
s
Keystone, located in Franklin, Tennessee, is a breathtakingly beautiful community known for its high-quality homes. The architecture is deeply steeped in a classic, timeless aesthetic, with spacious homes that boast distinctively styled facades. These homes tend to feature a mix of contemporary and traditional designs that give them an appeal both modern and classic. A vast number of these homes feature brick and stone exteriors, creating a distinctive and elegant look that is consistent throughout the community. The homes are designed to cater to the needs of families of all sizes, with the most common layouts offering three to five bedrooms, and two to four bathrooms. Square footage typically ranges from 2,000 to over 4,000, offering ample space for comfortable family living.
The interiors of the homes in Keystone are as impressive as their exteriors. Homeowners appreciate features such as hardwood floors, crown moldings, gourmet kitchens with custom cabinetry and granite countertops, and lavish master suites. Many homes also come with bonus spaces like home offices, game rooms, and home theaters, adding to the versatile use of the floor plans. The outdoor spaces are not to be overlooked either. Most properties have beautifully maintained lawns and are often complemented by decks, patios, or screened-in porches, creating the perfect setting for outdoor gatherings.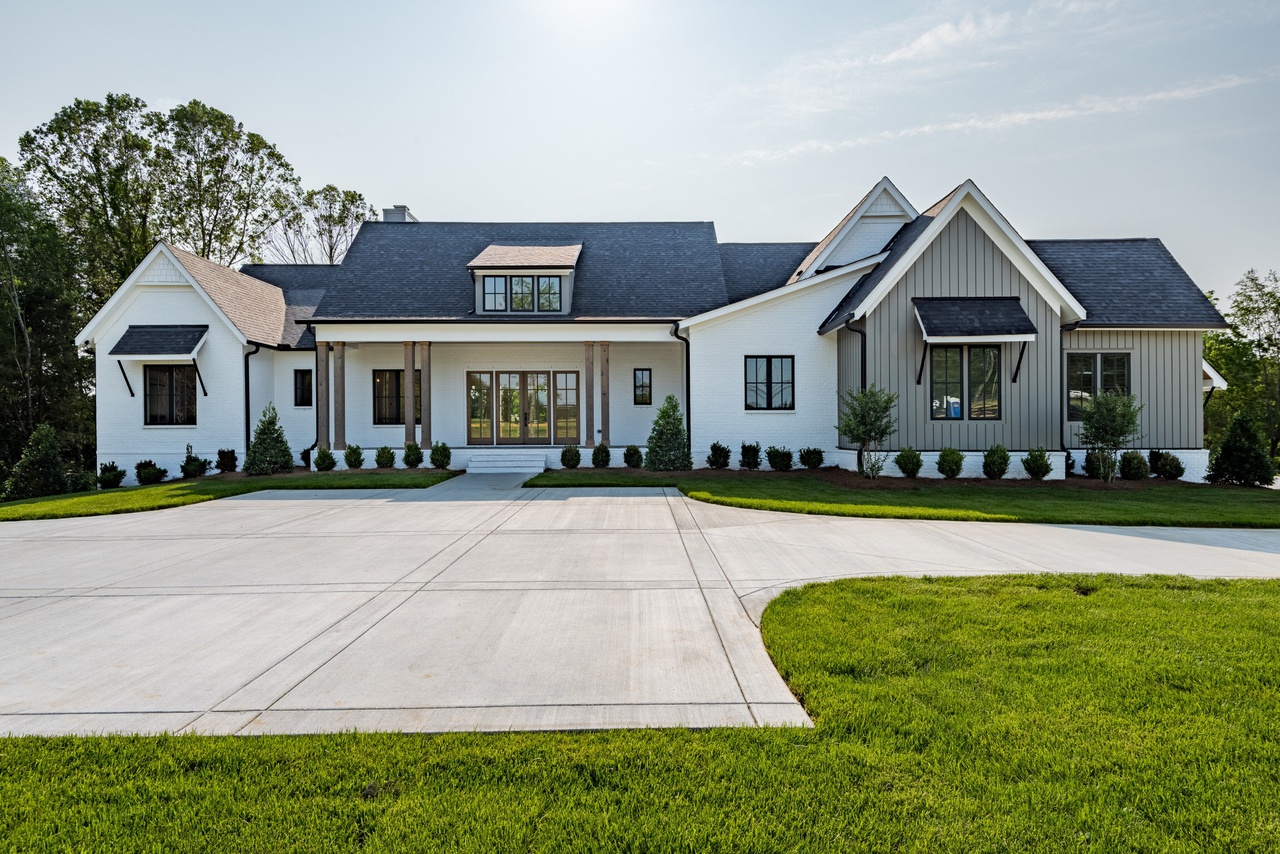 In terms of location, Keystone offers a truly unique combination of serenity and convenience. Surrounded by rolling hills and stunning natural scenery, residents enjoy peaceful living while still being close to urban amenities. Schools in and around Keystone are part of the highly-rated Williamson County School District, adding to the appeal for families with school-age children. Also, the community is within a short driving distance from downtown Franklin, providing easy access to shopping centers, restaurants, entertainment venues, and medical facilities.
Keystone's sense of community is another key attribute. There are frequent community events that foster a strong neighborhood bond, making it a warm and inviting place to live. Additionally, with a number of parks and green spaces within and surrounding the community, residents have abundant opportunities for outdoor recreation. Walking trails, picnic spots, and playgrounds are commonly found, encouraging an active and healthy lifestyle.
The neighborhood's infrastructure is also noteworthy. Streets in Keystone are well-planned and well-maintained, making navigation within the community easy and efficient. Street lighting is adequate, ensuring safety for residents during nighttime. Sidewalks are also a common feature, promoting walkability and further adding to the community's charm.
In conclusion, the Keystone community in Franklin, TN, offers more than just homes. It provides a lifestyle marked by comfort, convenience, and community bonding. With its beautiful houses, top-rated schools, recreational opportunities, and easy access to urban amenities, Keystone truly stands out as an exceptional place to live.
Similar Communities
Fieldstone Farms, another attractive community in Franklin, TN, is comparable to Keystone in many ways. The homes in this community are similarly priced, making it a feasible alternative for those considering a residence in Keystone. The architecture in Fieldstone Farms is predominantly traditional with elements of modern design. Houses here also feature brick or stone exteriors and are set amidst well-kept lawns and mature trees. Inside, the homes showcase many of the same luxuries seen in Keystone, including gourmet kitchens, spacious master suites, and versatile bonus spaces. Fieldstone Farms boasts a family-friendly environment and offers amenities such as clubhouses, swimming pools, tennis courts, and walking trails, similar to the lifestyle Keystone promotes.
Another neighborhood worth noting is Sullivan Farms. Much like Keystone, this community offers homes that feature a mix of contemporary and traditional designs, with a strong emphasis on quality construction and detailed craftsmanship. The price point is also comparable, making it a feasible option for potential homeowners looking for a balance of luxury and affordability. Homes here often have open floor plans, high-end appliances, and spacious outdoor areas perfect for entertaining or simply relaxing. With its strong sense of community and a range of local amenities, Sullivan Farms closely mirrors the lifestyle found in Keystone.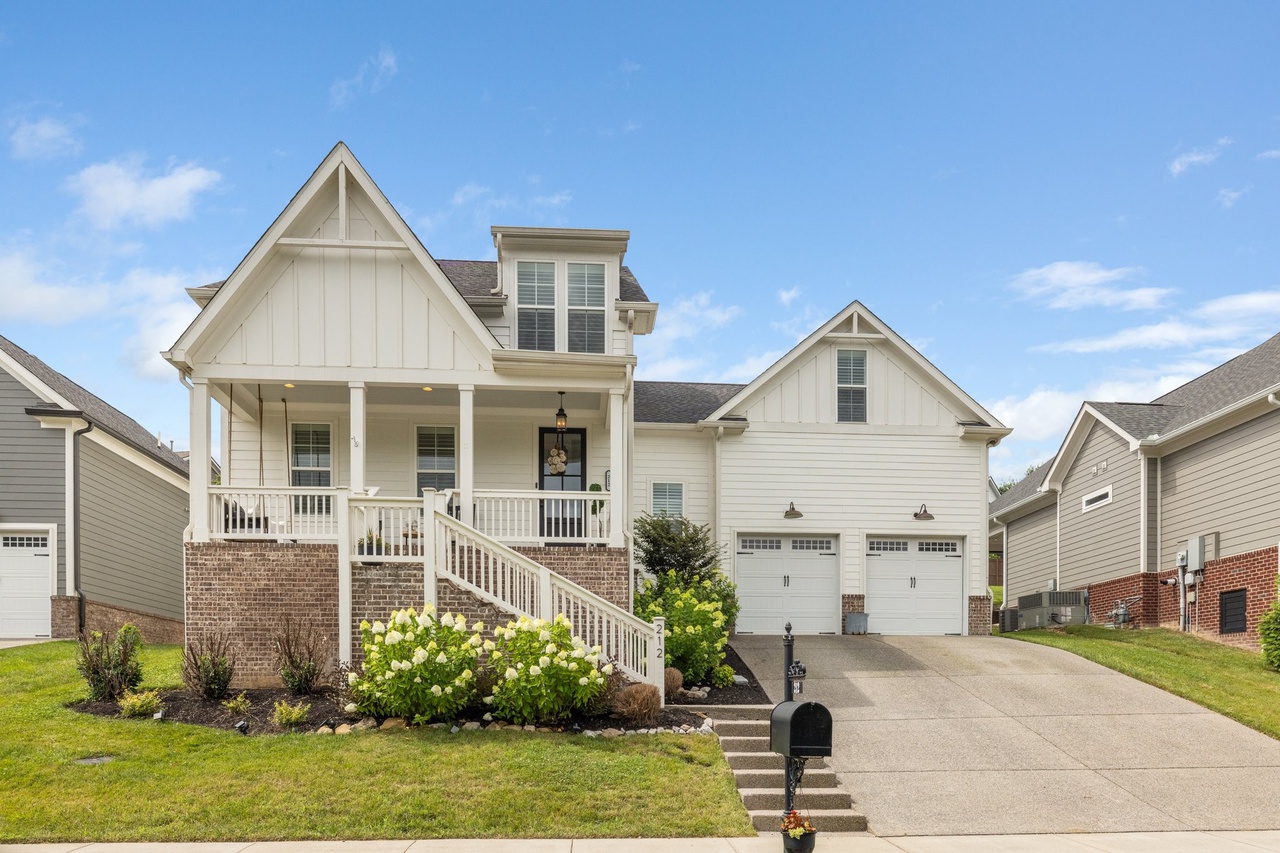 Ladd Park is another similar community in terms of price point and lifestyle. The homes here, like those in Keystone, are built to high standards and showcase stunning architectural designs. The neighborhood is beautifully planned with a network of walking trails, a large green space, and a host of other amenities that foster outdoor activities and community interaction. Residents of Ladd Park enjoy access to a fantastic array of amenities including a clubhouse, swimming pools, and a playground, making it comparable in lifestyle to Keystone.
Westhaven is another residential community that matches the price point, construction quality, and lifestyle of Keystone. Westhaven's homes are a blend of classic and contemporary architecture with a touch of southern charm. They feature spacious interiors with modern amenities and finely crafted exteriors. The community itself has a lot to offer its residents, including a town center with shops and restaurants, a golf course, and numerous parks and green spaces. Westhaven is also known for its strong sense of community, facilitated by numerous events and activities organized throughout the year.
Each of these neighborhoods - Fieldstone Farms, Sullivan Farms, Ladd Park, and Westhaven - offers a distinctive lifestyle yet has much in common with Keystone. They all provide high-quality homes, a rich array of amenities, and a strong sense of community, making any of them a good choice for those drawn to the offerings of Keystone.
Food Scene
Franklin, TN is a culinary gem, offering a range of dining options, many of which are easily accessible from the Keystone community. A local favorite, Gray's on Main, is known for its unique blend of Southern and American cuisine. Housed in a historic 1876 Victorian building, this restaurant adds a touch of history to your dining experience. Their menu changes seasonally, but always includes comfort foods like shrimp and grits, chicken pot pie, and of course, their famous pimento cheese.
Another fantastic spot is Puckett's Grocery & Restaurant, a place that showcases the charm of the South with its hospitality and menu. Known for their slow-smoked BBQ and hearty breakfasts, Puckett's has a rustic, laid-back atmosphere. Plus, they often host live music, adding a vibrant touch to the dining experience.
For those who love Italian, a visit to MAFIAoZA's Pizzeria and Neighborhood Pub is a must. They're known for their stone-oven pizzas with inventive toppings, and their signature "Godfather" pie is a local legend. Their menu also features an array of other Italian favorites, from pasta dishes to classic tiramisu.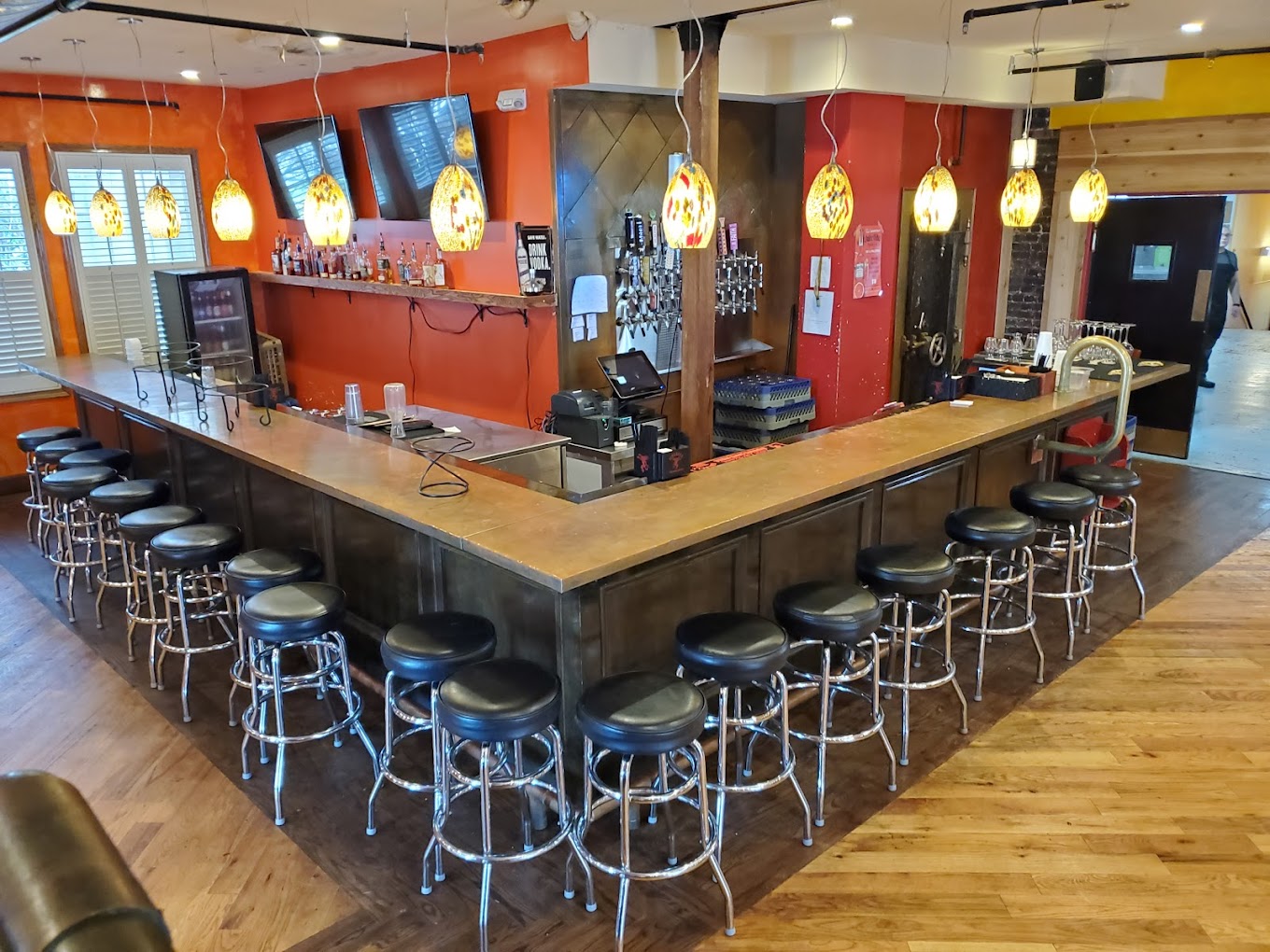 When it comes to Asian cuisine, Peter's Sushi & Thai doesn't disappoint. Located just a short drive from Keystone, this restaurant serves a range of Japanese and Thai dishes, with a particularly impressive sushi selection. Their friendly staff and comfortable atmosphere make it a popular choice for both lunch and dinner.
For those seeking a finer dining experience, Red Pony Restaurant is an excellent choice. Its stylish yet relaxed setting sets the stage for a menu that includes dishes inspired by multiple cuisine styles. Locally sourced ingredients are a key focus, and their creative, ever-changing menu keeps locals coming back for more.
Whether you're craving Southern comfort food, Italian, Asian, or upscale dining, the area surrounding Keystone offers it all. With a diverse range of restaurants each offering their unique take on cuisine, residents are never short of new culinary experiences to explore.
Entertainment
When it comes to entertainment and sporting events, the area around Keystone, Franklin has a lot to offer. A major highlight is the Franklin Theatre, which is more than just a movie theater. Built in the 1930s and restored to its former glory in 2011, the theater hosts a variety of live performances, from plays and concerts to comedy shows. It's a beloved local landmark and a hub for entertainment in the community.
For music lovers, the Pilgrimage Music & Cultural Festival is a must-attend event. Held annually in September, the festival brings together musicians from across genres on multiple stages. Past performers have included big names like Justin Timberlake and Eddie Vedder. It's a great way to enjoy world-class music in a picturesque setting, the Park at Harlinsdale Farm.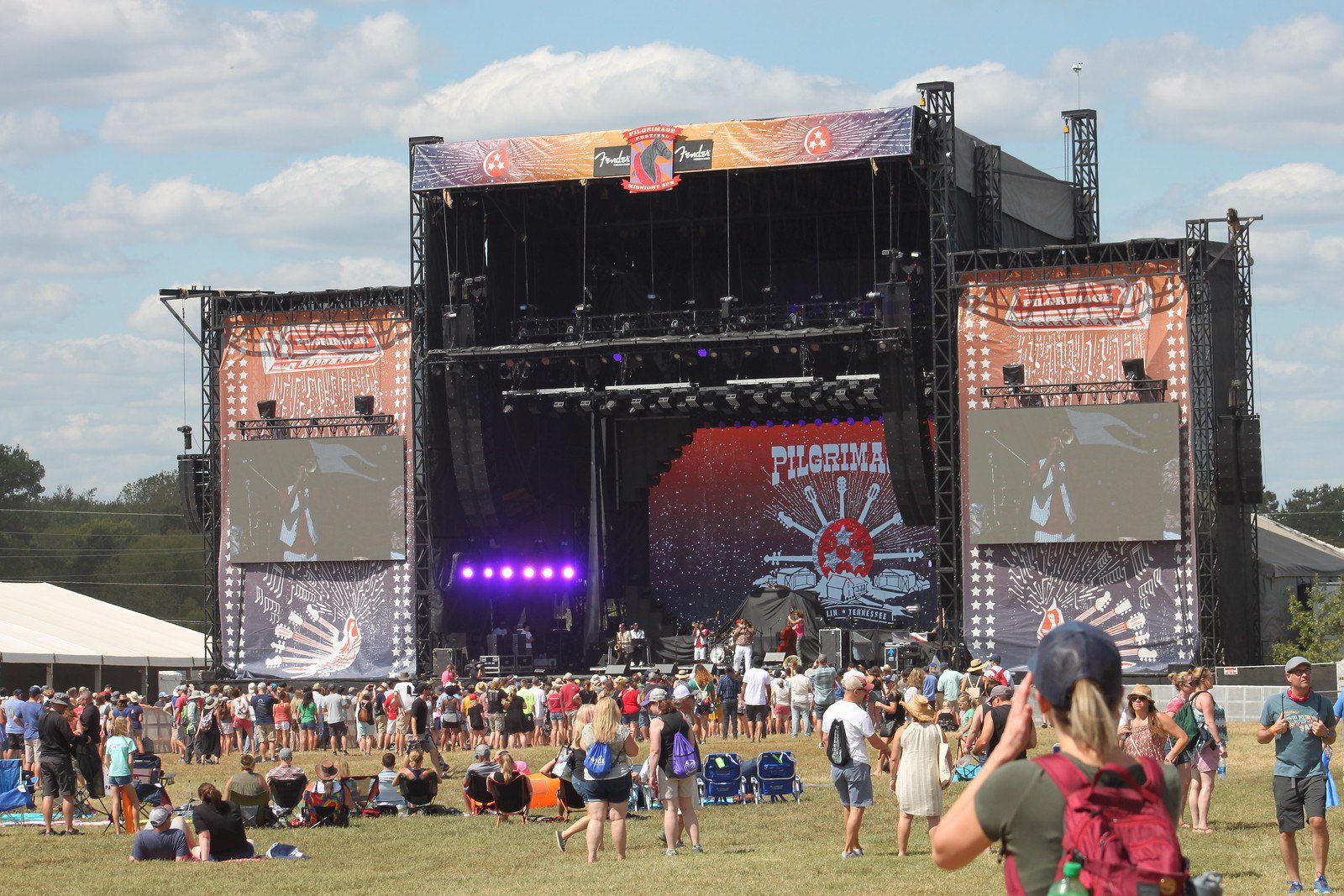 Speaking of Harlinsdale Farm, this park isn't just about music. It's also a sports enthusiast's haven, featuring a fishing pond, walking trails, and a designated space for dog lovers to unleash their pets. There's even a professional size outdoor arena for horse shows and events.
Soccer enthusiasts will appreciate the A-Game Sports Complex. This facility boasts two indoor soccer fields and hosts leagues, tournaments, and clinics. It's also home to a range of other sports, from basketball to volleyball, making it a versatile venue for sports fans and participants.
If golf is more your style, the Vanderbilt Legends Club is just a short drive away. This private club features two 18-hole golf courses designed by Tom Kite and Bob Cupp, both of which offer challenging play in a beautiful setting. It's not just for golfers, though; the club also has a swimming pool and tennis courts, and hosts numerous social events throughout the year.
With such a wide range of entertainment and sporting events near Keystone, Franklin, residents always have plenty of options to enjoy their leisure time. Whether you're a music buff, a sports fan, or a lover of the arts, there's something to keep you entertained.
Health and Wellness
The area surrounding Keystone, Franklin, is well-equipped to support a healthy and balanced lifestyle. Let's start with the numerous parks and green spaces in the vicinity. Harlinsdale Farm, which I mentioned earlier, is a wonderful spot for walking or jogging with its extensive trail network. Pinkerton Park, another popular choice, has a well-maintained fitness trail, along with a playground for the kids. These outdoor spaces make it easy to incorporate physical activity into your daily routine while also enjoying the natural beauty of the area.
If you're looking for a more structured workout, Franklin has several fitness centers to choose from. One standout is the Franklin Athletic Club, which offers a wide range of classes from yoga to spinning. They also have personal trainers available and plenty of cardio and weight equipment. For those who prefer group fitness classes, Orangetheory Fitness provides high-intensity interval training workouts that are sure to get your heart pumping.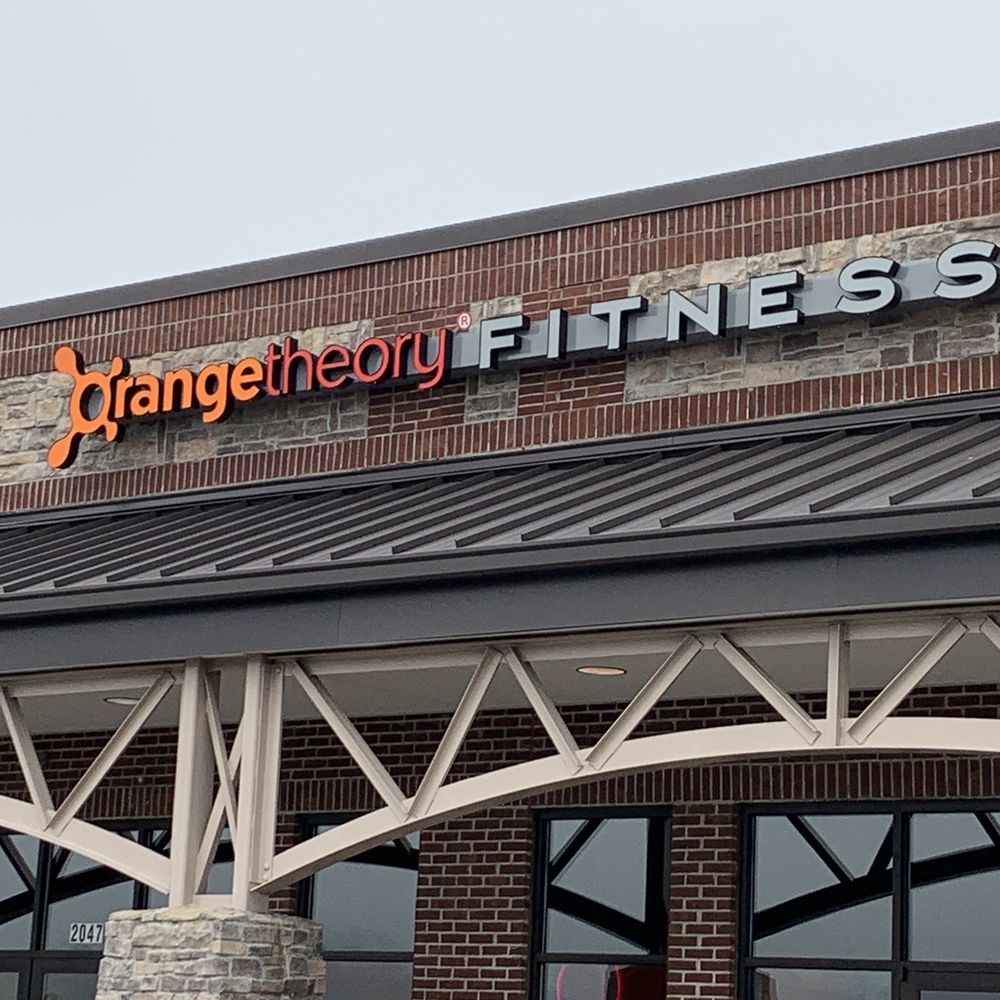 Yoga enthusiasts will appreciate the options available in Franklin. Studios such as Franklin Yoga Center, offer classes for all levels of experience. They provide a variety of styles, from relaxing Yin Yoga to more challenging Vinyasa flows, all within a supportive and welcoming environment.
As for nourishment, there are numerous farmers' markets in and around Franklin. The Franklin Farmers Market, held every Saturday at The Factory at Franklin, features locally grown fruits and vegetables, artisan bread, and homemade jams and honey. It's a fantastic place to find fresh, nutritious food while supporting local farmers.
Finally, when it comes to healthcare, the Williamson Medical Center in Franklin is a highly regarded facility offering a full range of services, from emergency care to specialist consultations. There are also numerous wellness clinics and alternative health providers in the area, catering to a variety of health needs and preferences.
With an abundance of resources to maintain a balanced lifestyle, residents of Keystone, Franklin, have all they need to live healthily and vibrantly. Whether it's through physical activity, nutritious food, or quality healthcare, there are plenty of ways to prioritize wellness in this community.
Outdoor Lifestyle
Outdoor enthusiasts will find plenty to enjoy in the Keystone area of Franklin, TN. The area boasts numerous parks, nature trails, and outdoor amenities that cater to an active and adventurous lifestyle.
One of the most popular destinations is Harlinsdale Farm. This former horse farm turned public park spans over 200 acres and offers a plethora of activities. From fishing in the pond to enjoying scenic walks on the multi-purpose trails, it's a true gem for those who love the outdoors. They also have a professional size outdoor arena for horse shows and events, which is quite unique.
Just a short drive from Keystone is the expansive Pinkerton Park. It's an ideal place for families, with a playground for children, picnic areas, and the Tinkerbell Playground, designed specifically for children with all abilities. It also features the Fort Granger entrance, where you can explore the historic Civil War site and enjoy a picturesque walk.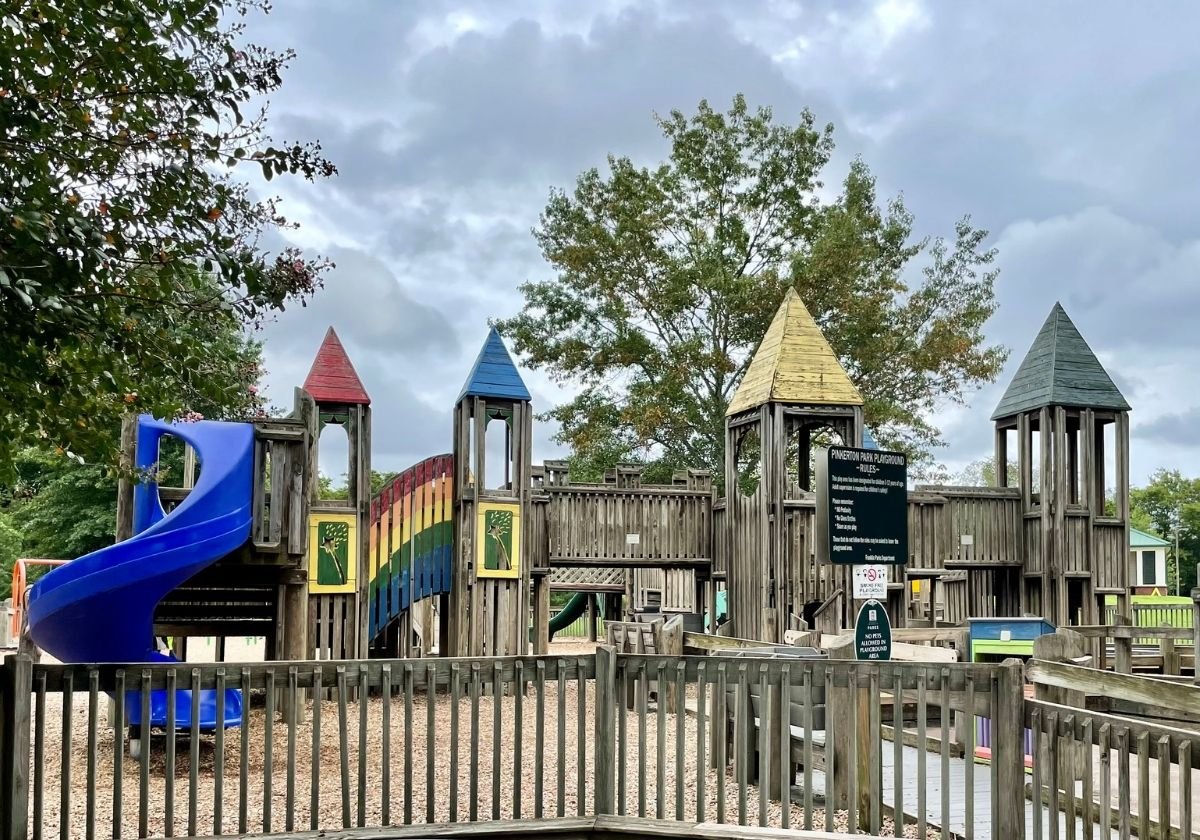 The Eastern Flank Battlefield Park is another fascinating spot that combines history and nature. It was the site of the Battle of Franklin, one of the worst disasters of the Civil War for the Confederate States Army. Today, the park offers walking trails with informative plaques about the battle and its historical significance. It's a great place for those who enjoy a dose of history with their outdoor pursuits.
For a more immersive nature experience, you might consider a trip to Timberland Park, located just off the iconic Natchez Trace Parkway. This park has several hiking trails through beautiful wooded areas, perfect for bird watching or simply enjoying the peace of the woods. There's also a visitor center with interpretive exhibits about the local flora and fauna.
Active residents might also appreciate the Jim Warren Park, which houses multiple sports facilities. It includes soccer fields, baseball/softball diamonds, a disc golf course, and even a skate park. With its combination of sports facilities and scenic beauty, it's a favored destination for both athletes and families.
Whether you're a history buff, a fitness enthusiast, or simply enjoy spending time outdoors, the Keystone area has something for everyone. With its lush green spaces, vibrant parks, and abundant recreational facilities, it truly fosters an active, outdoor lifestyle.
Education
The Keystone community in Franklin, TN, falls within the highly-regarded Williamson County School District, known for its commitment to educational excellence. The district offers several top-rated public schools that serve the Keystone community.
Elementary school-aged children typically attend Trinity Elementary School, which is lauded for its dedicated staff and strong academic programs. For middle school, most students go to Fred J Page Middle School, which has a strong reputation for academic achievement and extracurricular programs. High school students usually attend Fred J Page High School, known for its robust academic offerings, strong athletics, and variety of clubs and organizations.
Franklin also hosts a variety of private educational institutions for parents seeking an alternative to public schools. Battle Ground Academy, a college preparatory school, serves students from kindergarten through 12th grade. This school offers small class sizes and a rigorous curriculum. Its expansive campus also includes numerous sports facilities, a fine arts center, and cutting-edge technology labs.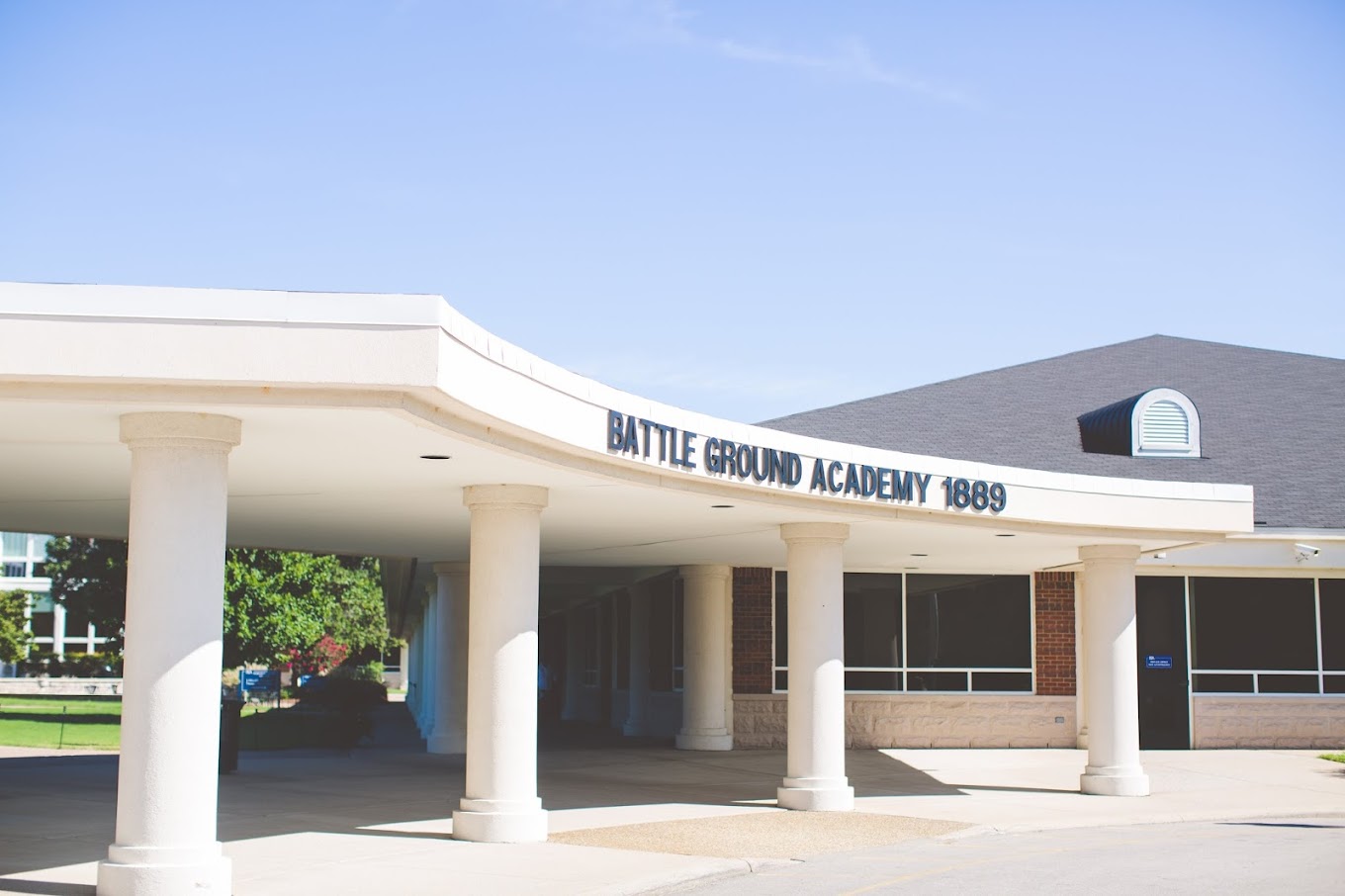 Montessori School of Franklin is another private option, catering to children from Pre-K to 8th grade. Following the Montessori method, the school fosters a learning environment where students learn at their own pace and are encouraged to be active participants in their education.
Franklin Classical School is a Christian private school that offers K-12 education. Their curriculum is based on the classical model of education with a Christian worldview. They emphasize a close-knit community and offer an array of extracurricular activities in addition to a rigorous academic program.
Franklin Christian Academy, another faith-based option, serves students in grades 6-12. It offers a challenging academic curriculum integrated with biblical teaching, alongside a diverse range of sports and fine arts programs.
With such a diverse array of both public and private education options, families in the Keystone, Franklin community are well-served. The schools in and around Keystone prioritize high-quality education, offering strong academics alongside a broad spectrum of extracurricular activities to develop well-rounded students.
Shopping and Retail
In terms of shopping and retail options, residents of Keystone, Franklin, TN are spoiled for choice. Just a short drive from Keystone is the Cool Springs Galleria, a large regional shopping mall with more than 165 stores. Here, you'll find everything from high-end retailers like Apple and Macy's to crowd-favorites like H&M and Forever 21. The Galleria is more than just shopping; it also hosts several restaurants and a food court for when you need to refuel during a shopping spree.
Downtown Franklin offers a unique shopping experience with its blend of historic charm and modern boutiques. Main Street is lined with a variety of shops offering everything from antiques and home decor to clothing and jewelry. You'll find a mix of locally owned boutiques and well-known stores, offering something for every taste and budget.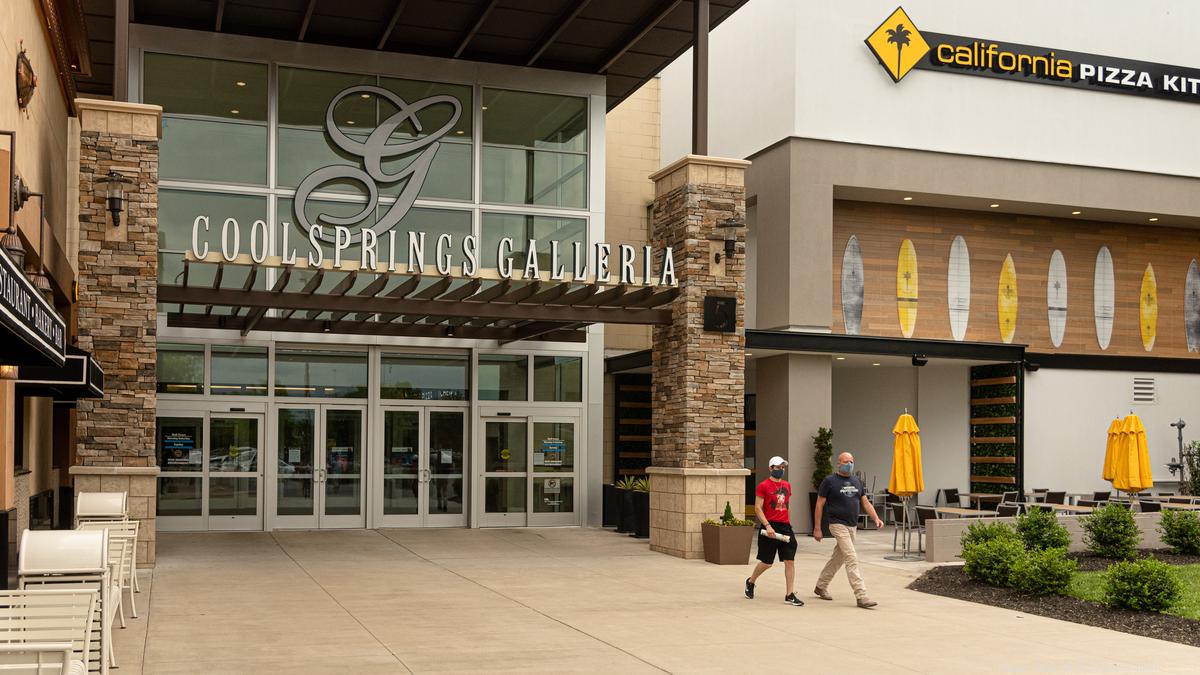 The Factory at Franklin, once a former stove factory, is now a vibrant mixed-use development featuring an array of shops, restaurants, and entertainment venues. Here, you can explore artisan shops selling unique handcrafted items, antiques, and local artwork. It's a great place to find a one-of-a-kind gift or simply spend a day browsing.
For those who prefer outdoor shopping, the Thoroughbred Village offers an array of stores in a charming open-air setting. It's home to a range of popular retailers like Talbots, Chico's, and White House Black Market.
When it comes to grocery shopping, there are several convenient options near Keystone. Kroger and Publix Super Market are nearby for your everyday needs, while Whole Foods Market and Trader Joe's offer a wide range of organic and specialty items. Plus, the Franklin Farmers Market offers fresh, locally grown produce, meats, and baked goods every Saturday.
Whether you're on the hunt for the latest fashions, looking for unique home decor, or simply running everyday errands, the shopping scene near Keystone, Franklin, is sure to meet your needs. The diverse mix of large retail centers, charming boutiques, and convenient grocery stores make shopping in this area a pleasure.
Business and Economy
The economic landscape near Keystone, Franklin, TN is diverse and robust, with businesses ranging from healthcare and finance to entertainment and retail contributing significantly to the local economy.
Healthcare is one of the most prominent industries in the area. Williamson Medical Center, a comprehensive healthcare facility, is one of the largest employers in the county. Additionally, there's a significant presence of health-related businesses, including numerous private practices, wellness clinics, and healthcare technology companies, such as Optum and Premise Health.
The finance sector also plays a crucial role in the local economy, with several prominent companies maintaining operations in the region. Among them are Community Health Systems, a Fortune 500 company that is one of the nation's leading operators of general acute care hospitals, and Jackson National Life, a leading provider of retirement products.
On the technology front, Franklin boasts several successful tech companies. Digital Reasoning, a leader in AI and cognitive computing, is headquartered here. Another key player is Nissan North America, which relocated its headquarters to Franklin from California. This brought a significant number of high-quality jobs to the area and boosted the local economy.
Retail and hospitality are also major contributors to the local economy. The Cool Springs Galleria, for instance, not only offers shopping and dining options but also provides numerous jobs. The area's rich history and southern charm make it a magnet for tourism, further bolstering the hospitality industry. Numerous hotels, restaurants, and tour companies operate successfully in the area.
The entertainment industry also has a foothold in Franklin, due in part to its proximity to Nashville, often referred to as "Music City". Several music labels and related businesses operate in the area, and the annual Pilgrimage Music & Cultural Festival attracts thousands of visitors and significant economic activity.
All these diverse sectors contribute to a thriving economy near Keystone, Franklin. It's a dynamic area that continues to attract a mix of established corporations and startups, fostering a vibrant business community that provides a wide range of job opportunities for residents.
Hotels and Lodging
When it comes to accommodation options near Keystone, Franklin, TN, visitors will find an eclectic mix of hotels, bed and breakfasts, and other lodging options.
For those who prefer a hotel stay, there's the Drury Plaza Hotel in Franklin. It's known for its comfortable rooms and a range of amenities including an indoor and outdoor pool, a fitness center, and complimentary hot breakfast. There's also the Marriott Cool Springs, which is a popular choice for business travelers. It boasts a convenient location, a well-equipped fitness center, and an on-site restaurant.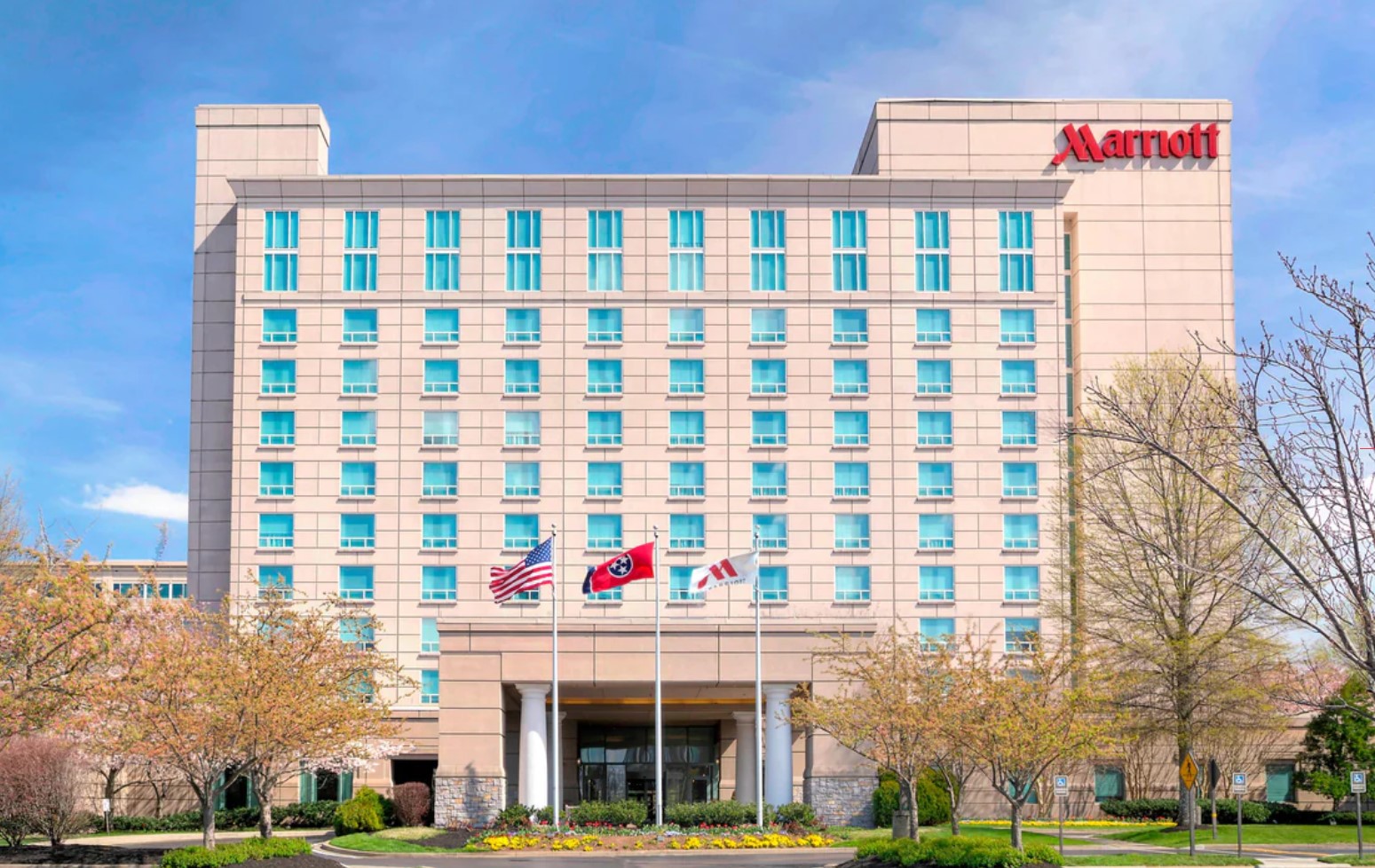 Looking for something a bit more unique? The Harpeth Hotel, a Curio Collection by Hilton, is a boutique hotel located in the heart of downtown Franklin. It offers luxurious rooms and suites, a great restaurant, and it's within walking distance to many of Franklin's historic sites and shopping venues.
Bed and breakfasts are another great option if you're after a more personalized and charming experience. For instance, the Magnolia House Bed & Breakfast offers an intimate, homey atmosphere. It's a beautifully restored home dating back to the late 1800s and offers guests a delightful mix of antique charm and modern conveniences. They're known for their delightful breakfasts, served in their formal dining room.
Another interesting option is the Pot N' Kettle Cottages. They provide a collection of historic homes that have been lovingly transformed into cozy accommodations. Each cottage is distinct, tastefully decorated, and comes with a fully equipped kitchen. Located in Leiper's Fork Village, it's a perfect choice for those looking to experience the charm of a small-town while being just a short drive from Franklin and Nashville.
Whether you're a history buff interested in exploring Franklin's Civil War sites, a music lover here for the Pilgrimage Festival, or a business traveler, there are plenty of welcoming places to rest and relax near Keystone, Franklin. Each offers its own distinct blend of comfort, charm, and convenience, ensuring a memorable stay in this historic region.
Travels and Transportation
Residents of Keystone, Franklin, TN, enjoy convenient access to several forms of transportation, including close proximity to an international airport and a variety of local public transportation options.
The nearest airport to Keystone is Nashville International Airport (BNA), which is about a 25-30 minute drive, depending on traffic. The airport is served by several major airlines and offers a multitude of direct flights to cities across the U.S., as well as some international destinations. It's a modern facility with a variety of amenities, including dining, shopping, and car rental services, making travel seamless whether for business or pleasure.
As for public transportation, the Franklin Transit Authority provides local fixed-route bus services throughout the city of Franklin. The service operates on weekdays and Saturdays and has stops at many of the area's popular shopping, dining, and entertainment destinations. It's an economical and eco-friendly way to get around town.
In addition to the fixed-route service, Franklin Transit also offers a TODD service (Transit On DemanD), a curbside transit service available within the Franklin Urban Growth Boundary, which can be quite handy for getting around.
For those commuting to Nashville, the Regional Transportation Authority (RTA) offers a commuter bus service, the Franklin Transit Line. It's a convenient option for those working in Nashville, saving the hassle of driving in traffic and finding parking in the city.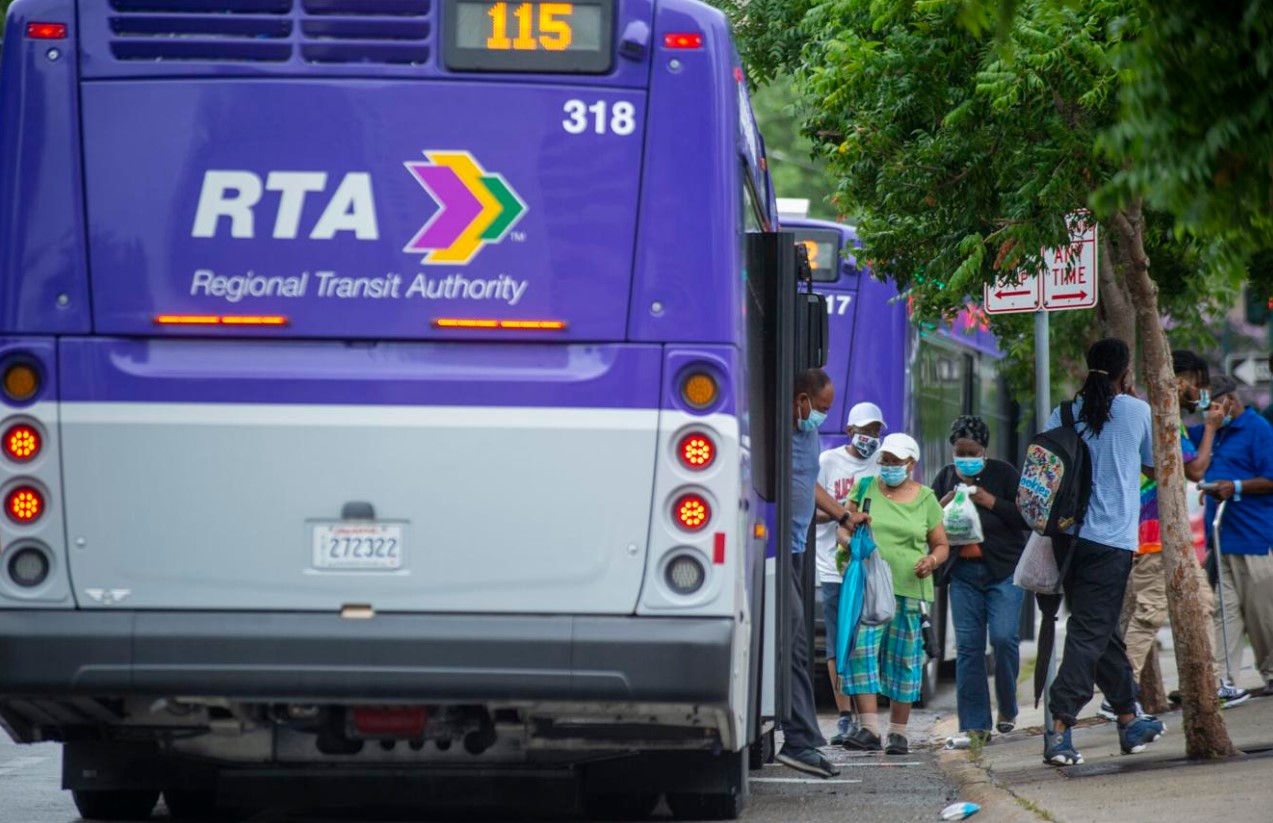 For more personalized transport, the area is serviced by popular ride-sharing services like Uber and Lyft. These services provide easy and convenient transport at the tap of a button, whether you're heading out for a night on the town or need a lift to the airport.
While owning a car might be more convenient for daily commuting in Franklin, the variety of public transportation options available makes it possible for residents and visitors to get around without one. These services not only offer a more sustainable way to travel but also help to reduce traffic and make the community a more connected place.