Ivan Creek, Franklin, TN Homes for Sale
Ivan Creek, Franklin, TN Property Listings
December 5, 2023
$1,375,990
Med. List Price
Rather speak with a local Ivan Creek, Franklin real estate agent on the phone instead? Give us a call at
(615) 257-8317
for a free consultation. We look forward to helping you find the perfect home!
Ivan Creek Homes
Ivan Creek in Franklin, Tennessee, offers a host of picturesque homes that speak to both classic southern charm and modern comfort. The homes in this area are typically large and spacious, providing plenty of room for growing families. Their architectural style is mostly traditional, with some homes boasting of the stately American Craftsman or Colonial Revival aesthetics. Interiors are equally impressive, featuring vaulted ceilings, hardwood floors, and other details like wainscoting, crown molding, and custom-built shelving. Open concept designs are common, often including expansive gourmet kitchens, family rooms with fireplaces, and abundant natural light from oversized windows.
Each property in Ivan Creek tends to be on a generous plot of land, many of which are an acre or more. This not only ensures privacy but also provides ample outdoor space for entertaining or simply enjoying the serene surroundings. Manicured lawns, mature trees, and well-tended flowerbeds are common sights in this neighborhood. Several properties even offer additional outdoor amenities such as built-in barbecue areas, pools, patios, and spacious decks, offering the perfect environment for warm summer nights and cool fall evenings.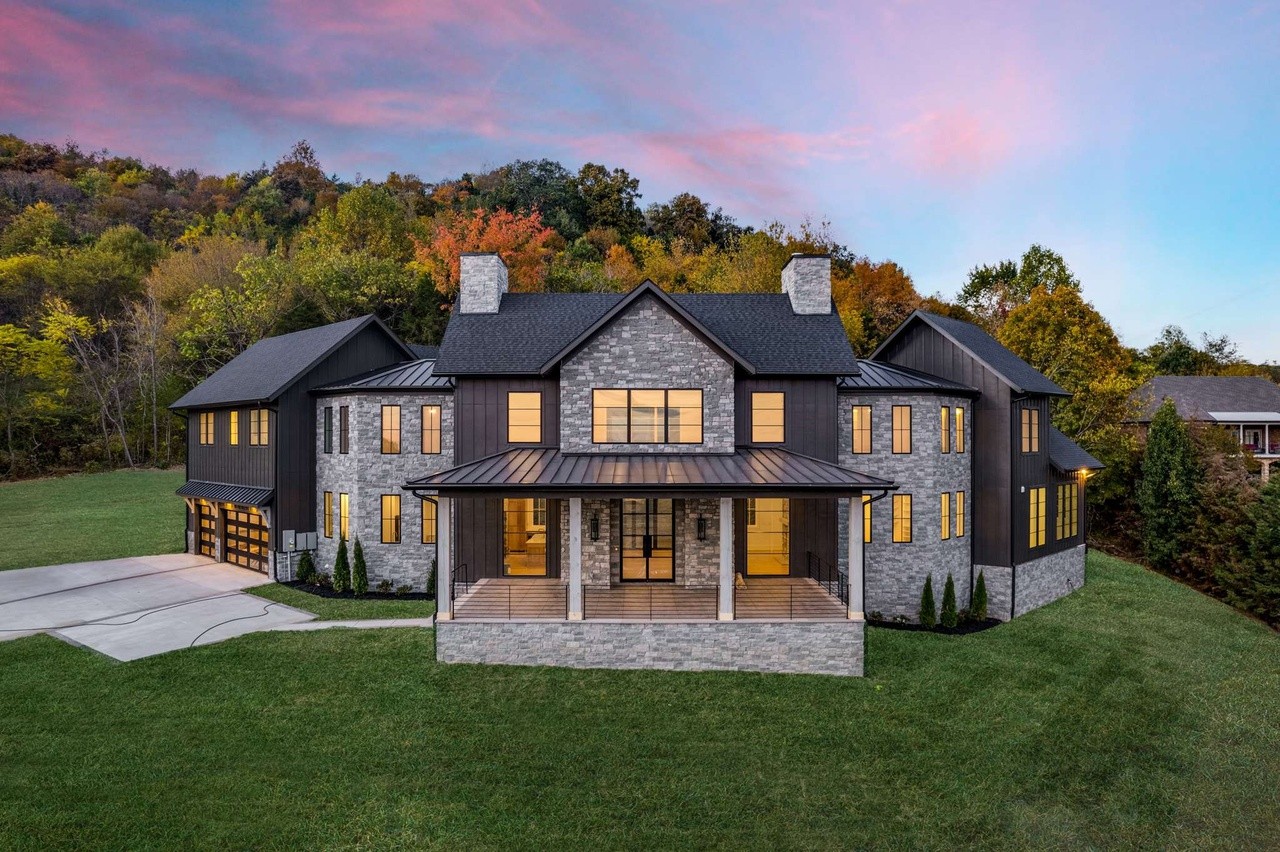 Proximity to downtown Franklin is one of the defining features of the Ivan Creek neighborhood. Franklin is well known for its vibrant Main Street, which offers an array of shopping, dining, and entertainment options. Moreover, its rich historical significance with Civil War-era sites and museums gives residents an opportunity to immerse themselves in the local culture and history. The Williamson County School District, one of the highest-rated in the state, serves the Ivan Creek neighborhood, making it a desirable location for families with children.
The community of Ivan Creek is surrounded by the picturesque Tennessee landscape, providing stunning views of rolling hills, lush green forests, and serene creeks. The neighborhood prides itself on preserving this natural beauty, with a focus on maintaining open green spaces and tree-lined streets. There are several parks and recreational spaces within a short distance, offering residents the opportunity to engage in outdoor activities such as hiking, biking, and fishing.
In summary, the homes of Ivan Creek, Franklin, TN, offer a harmonious blend of Southern charm, modern conveniences, access to top-notch schools, and a connection to nature, making it a prime choice for families looking for a peaceful, welcoming, and thriving community.
Similar Communities
Laurelbrooke, another upscale neighborhood in Franklin, is strikingly similar to Ivan Creek in terms of price point, construction style, and lifestyle. Homes here offer a blend of European and traditional styles, with distinctive architectural features such as stone facades and stately columns. Similar to Ivan Creek, the interiors of these homes boast of high-end finishes, gourmet kitchens, and expansive living spaces. Large lots provide residents with privacy and ample space for outdoor living. Moreover, Laurelbrooke has a strong focus on community amenities, including a clubhouse, pool, and tennis courts, promoting an active and social lifestyle amongst residents.
On the other side of Franklin is the community of Legends Ridge. Homes in Legends Ridge often feature brick exteriors, hardwood floors, and spacious rooms, mirroring the construction style and elegance found in Ivan Creek. The lots are generous, with many homes sitting on acreages, providing similar levels of privacy and outdoor space. Besides, the neighborhood enjoys excellent proximity to Cool Springs' shopping and dining facilities, which parallels the convenience of Ivan Creek's location relative to downtown Franklin. Residents here also benefit from the strong reputation of the Williamson County School District.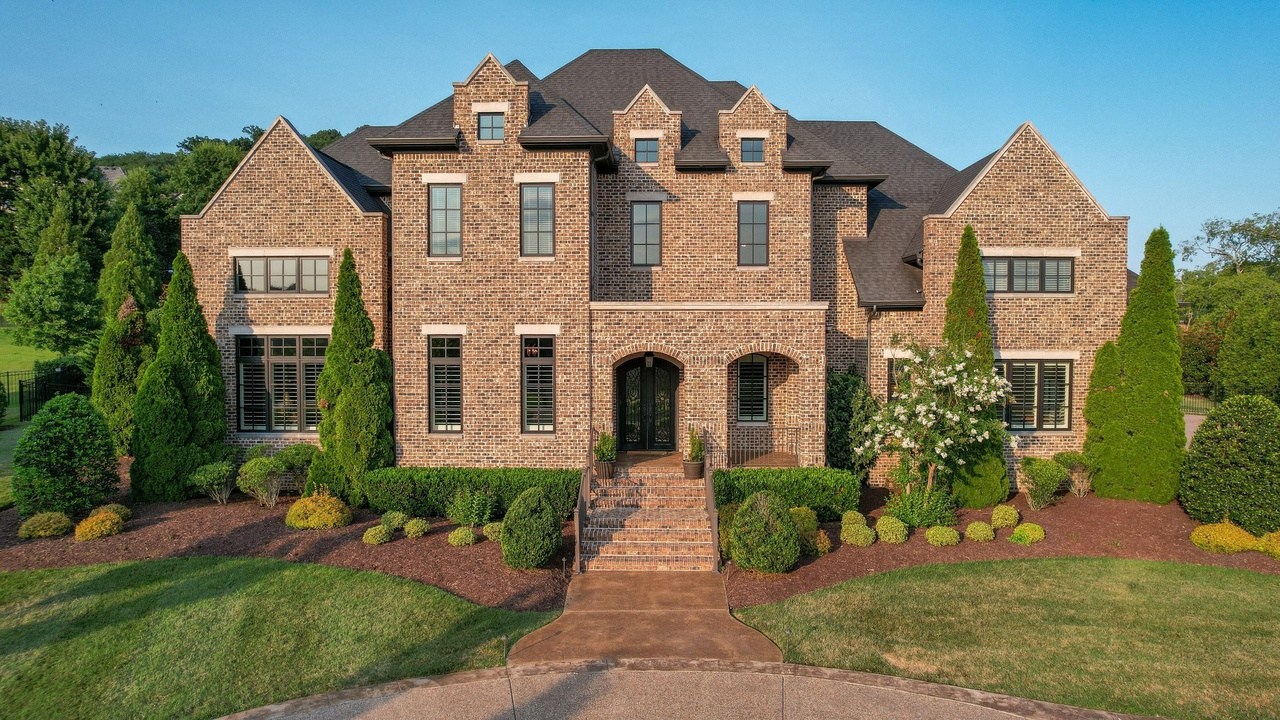 The neighborhood of Avalon, another nearby community, presents similarly priced homes that range from modern designs to more traditional architectural styles. Interiors reveal a similar level of luxury, with features such as granite countertops, stainless steel appliances, and extensive master suites. The community is nestled amidst the beautiful landscape of rolling Tennessee hills, presenting stunning views and ample opportunities for outdoor activities. Like Ivan Creek, Avalon takes advantage of its proximity to top-rated schools, shopping areas, and cultural attractions in downtown Franklin.
Another noteworthy neighborhood is Westhaven, a master-planned community offering homes that echo the craftsmanship and details seen in Ivan Creek. Westhaven boasts a variety of house styles, ranging from townhomes to grand estates, all meticulously designed and built. It has a bustling Town Center with shops, restaurants, and even a grocery store, offering a lifestyle of convenience similar to what residents experience in Ivan Creek. The community also focuses heavily on outdoor living and activities, with miles of walking trails, parks, and a large lake.
Food Scene
Dining near Ivan Creek, Franklin, offers a diverse culinary scene. It ranges from casual fare to upscale dining experiences, providing an array of choices to suit every taste. Whether you're in the mood for classic southern comfort food, international cuisine, or contemporary American dishes, the restaurants around Ivan Creek have you covered.
Puckett's Grocery & Restaurant in downtown Franklin is a local favorite. This place serves up traditional southern comfort food, including classics like fried chicken and pulled pork barbecue. And, of course, they have live music on most nights, providing the perfect backdrop for a fun, laid-back evening.
Another popular spot is Gray's On Main, located on Franklin's historic Main Street. Housed in a former drugstore, Gray's offers a unique dining experience with a menu that blends traditional southern dishes with contemporary flair. The upstairs bar at Gray's also serves up some of the best cocktails in town, making it a go-to spot for locals looking to unwind after a long day.
For a more upscale dining experience, you might try Red Pony Restaurant. This place is known for its innovative menu and elegant atmosphere. The dishes, which rotate seasonally, focus on modern southern cuisine using fresh, locally-sourced ingredients. Their steaks are particularly well-loved, as are their creative dessert offerings.
If you're in the mood for international flavors, try Saffire. Located in the Factory at Franklin, Saffire serves dishes inspired by cuisines from around the world. They also have a comprehensive wine list, making it an excellent spot for a romantic date night or a celebratory meal.
And let's not forget about Frothy Monkey. This local coffeehouse offers not only excellent coffee but also a variety of breakfast, lunch, and dinner options. From avocado toasts to hearty sandwiches, there's something for everyone here. Plus, the cozy and relaxed atmosphere makes it a favorite spot for both remote workers and friends catching up over a meal.
Entertainment
When it comes to entertainment and sporting events near Ivan Creek, Franklin, TN, residents are spoiled for choice. The area offers a variety of activities that cater to different interests, whether you're a history buff, an art enthusiast, a music lover, or a sports fan.
Historical downtown Franklin is just a short drive away from Ivan Creek and offers several cultural and entertainment options. The Franklin Theatre is an iconic venue that has been around since the 1930s. It showcases a mix of classic films, live music, and theatre productions. With its vintage charm and diverse programming, it's a beloved entertainment hotspot in the community.
For the music aficionados, Pilgrimage Music & Cultural Festival is a local favorite. This annual event attracts big names in rock, country, and folk music. The festival is held at The Park at Harlinsdale, a historic horse farm converted into a public park, providing a unique outdoor venue that pairs well with the festival's lively atmosphere.
Art enthusiasts would enjoy the monthly Franklin Art Scene. On the first Friday of every month, local art galleries and working studios open their doors to showcase the work of local artists. This self-guided tour is an excellent way to appreciate the creativity of Franklin's artistic community.
As for sporting events, Franklin's close proximity to Nashville allows sports fans easy access to professional sports. NFL enthusiasts can catch the Tennessee Titans in action at the Nissan Stadium, while NHL fans can cheer on the Nashville Predators at the Bridgestone Arena. For those who prefer minor league baseball, the Nashville Sounds games offer a fun, family-friendly environment.
Closer to home, golf enthusiasts would appreciate the variety of golf courses in and around Franklin. The Vanderbilt Legends Club, a private golf club offering two championship courses, is a popular destination for both local golfers and visitors. Meanwhile, the Parks Department of Franklin offers several recreational sports leagues for all ages, making it easy for residents to stay active and engage in community sports.
Health and Wellness
Health and wellness are an integral part of the lifestyle near Ivan Creek, Franklin, TN. The area offers several options that support physical fitness, mental well-being, and overall health. Whether you're into fitness classes, outdoor activities, or seeking holistic or medical services, there are numerous resources available.
For the fitness enthusiasts, Franklin has a wide selection of gyms and fitness centers. For instance, the Williamson County Recreation Complex offers a variety of classes, from yoga and Pilates to spinning and Zumba. They also have personal trainers available to provide personalized fitness plans. For something a bit more intense, there's the CrossFit Cool Springs, where the community-oriented atmosphere and challenging workouts make it a popular choice for locals.
If you're more inclined towards outdoor activities, the area around Ivan Creek is riddled with trails for hiking and biking. The Natchez Trace Parkway, for instance, is a scenic route that's great for biking, while the trails at Timberland Park offer stunning views and diverse wildlife for nature lovers. Also, the Harpeth River offers opportunities for kayaking and canoeing.
For those seeking holistic wellness, Franklin has several yoga studios and wellness centers. Franklin Yoga & Wellness, for example, offers a range of yoga styles suitable for all levels. They also offer massage and acupuncture services. In contrast, the Lotus Room, a local Aveda spa, offers a variety of wellness treatments, from massages and facials to holistic Ayurvedic treatments.
Of course, access to quality healthcare is also a vital part of living a healthy lifestyle. Franklin is home to several medical centers and hospitals, including the Williamson Medical Center, a highly-rated hospital offering a comprehensive range of medical services. There are also numerous family medicine and specialist clinics in the area, ensuring residents have easy access to the medical care they need.
In essence, living near Ivan Creek, Franklin, TN provides residents with numerous options to maintain a balanced and healthy lifestyle, encompassing physical fitness, outdoor activities, holistic wellness, and quality healthcare services.
Outdoor Lifestyle
Outdoor enthusiasts living near Ivan Creek in Franklin, TN, are blessed with a plethora of options for nature, parks, and activities that celebrate the outdoors. With a landscape featuring rolling hills, serene rivers, and lush green spaces, the region is a haven for those who love to stay active in the great outdoors.
Starting with parks, the region offers an abundance of public green spaces. Pinkerton Park, for instance, is a family favorite. Located near downtown Franklin, the park offers walking trails, play areas for kids, and picnic spots, making it an ideal place for family outings or just a casual stroll. The park is also home to the Tinkerbell Playground and Fort Granger, a historic Civil War site offering fantastic views of the city.
If you're a hiking enthusiast or a nature lover, you're in for a treat. The Natchez Trace Parkway is just a short drive away. It's a historical path that extends 444 miles from Nashville, Tennessee, to Natchez, Mississippi. The parkway is popular for hiking, biking, and horseback riding, and its picturesque views of deep forests and open fields make it a popular choice for locals and tourists alike.
Timberland Park, another nearby nature spot, provides more than 70 acres of forest trails perfect for hiking, bird watching, and simply enjoying the peace and tranquility of the woods. The park also offers a small interpretive center, which gives visitors insights into the local wildlife and the park's natural features.
For water enthusiasts, the Harpeth River is a go-to destination. The river offers opportunities for fishing, canoeing, and kayaking. There are several spots along the river where you can set up a picnic and enjoy the serene beauty of the waters.
Cycling is also a popular outdoor activity in the area. With the many scenic bike trails crisscrossing through Franklin and its surrounding countryside, it's a wonderful way to stay fit while enjoying the natural beauty of the region.
So whether you're an adventurer, a sports enthusiast, or just someone who loves a picnic in the park, the area near Ivan Creek, Franklin, TN, has something for everyone. It's an outdoor lover's paradise that's just waiting to be explored.
Education
Residents of Ivan Creek, Franklin, TN, have access to an array of high-quality public and private education options. The community takes pride in its commitment to education, and the schools in the area are testament to this dedication.
On the public school front, Ivan Creek is served by the Williamson County School District, which is one of the top-rated districts in the state. Within the district, parents can consider excellent schools like Clovercroft Elementary, a highly-ranked school known for its dedicated teachers and rigorous academics. For middle school, Woodland Middle School is a popular choice, offering a robust curriculum and a variety of extracurricular activities. High school students typically attend the esteemed Ravenwood High School, celebrated for its advanced placement course offerings and high college acceptance rates.
Beyond the public system, families also have several private schools to consider. Battle Ground Academy, a college-preparatory school that serves grades K-12, is one option. This school is renowned for its academic rigor and wide range of sports and arts programs. Another noteworthy institution is Montessori School of Franklin, which serves children aged 18 months to 14 years. It provides a unique, student-centered approach to learning that promotes intellectual and social growth.
For families seeking a faith-based education, Franklin Christian Academy offers classes from grades 6-12. The academy blends academic rigor with Christian values and teachings. There's also the St. Matthew Catholic School, which offers instruction from pre-K through 8th grade, providing a values-based education in a nurturing environment.
Whether parents prefer the public education system or are seeking a more specialized private or faith-based school, the options available to residents of Ivan Creek cater to diverse needs and learning styles, ensuring every child has access to a quality education.
Shopping and Retail
The area around Ivan Creek, Franklin, TN, offers a dynamic shopping scene that blends the charm of local boutiques with the convenience of well-known retail stores. Whether you're seeking the latest fashion trends, home decor, antiques, or everyday essentials, you'll find a wealth of shopping options in and around Franklin.
Historic Downtown Franklin, a short drive from Ivan Creek, is an absolute treasure trove for shoppers. This vibrant area is home to an array of independent boutiques, antique shops, and artisanal stores. For unique clothing and accessories, you might want to explore boutiques like Philanthropy or Jondie. If you're on the hunt for the perfect gift or a piece of local art, don't miss the White's Mercantile or the Franklin Glassblowing Studio. For bookworms, Landmark Booksellers offers a vast collection of books in a charming, historic setting.
If you're looking for a more traditional shopping experience, the Cool Springs Galleria is your go-to destination. This expansive shopping mall features a range of well-known department stores such as Macy's and Dillard's, alongside popular retailers like Apple, H&M, and Zara. The Galleria also houses several dining options, from fast-food chains to sit-down restaurants, making it a convenient one-stop spot for shopping and dining.
For your everyday grocery needs, there are several supermarkets and specialty stores in the vicinity. Stores like Whole Foods and Trader Joe's offer a broad selection of organic and health-focused items, while Publix and Kroger are great for your regular grocery haul.
If you're a fan of farmers' markets, the Franklin Farmers Market is held every Saturday at the Factory at Franklin. Here you can buy locally grown produce, artisanal cheese, fresh baked goods, and handmade crafts, all while supporting local farmers and craftspeople.
So, whether you're in the mood for a leisurely shopping stroll through quaint boutiques, need to run some quick errands, or want to spend a day exploring a major shopping center, you'll find exactly what you need near Ivan Creek.
Business and Economy
The economy near Ivan Creek, Franklin, TN, is supported by a diverse range of businesses and industries that contribute to the area's thriving economic environment. Healthcare, finance, information technology, and the music industry are significant contributors, but the region also has a strong retail sector and a growing number of small businesses and startups.
The healthcare sector is a major employer in the area, with many residents working at hospitals, clinics, and medical centers. Companies such as Community Health Systems and Healthways have their headquarters in Franklin, employing a large number of residents in a variety of healthcare-related roles.
The financial sector also plays a significant role in the local economy. Several major banks and financial institutions, including Nissan Financial Services and Franklin Synergy Bank, have a substantial presence in Franklin. These institutions provide a wide range of job opportunities and contribute to the area's overall economic stability.
Information technology is another booming industry in Franklin. Companies such as Optum, a health services and innovation company, and MEDHOST, a healthcare IT company, are both headquartered here. These companies not only provide excellent job opportunities for residents but also attract professionals from across the country, contributing to the region's growing population and economic development.
And, of course, being so close to Nashville, the music industry also has a strong influence on the economy. SESAC, a performing rights organization, is based in Franklin and represents songwriters and publishers in the music industry.
Retail, restaurants, and local businesses, including everything from quaint boutiques in downtown Franklin to the expansive Cool Springs Galleria, contribute significantly to the local economy. Small businesses and startups are also on the rise, encouraged by the area's supportive community and entrepreneurial spirit.
In sum, the economy around Ivan Creek is vibrant and diverse, providing a solid economic foundation for residents and making the community a great place to live, work, and do business.
Hotels and Lodging
For visitors to Ivan Creek, Franklin, TN, there are numerous lodging options that cater to a range of preferences and budgets. From luxury hotels to charming bed and breakfasts, the accommodations near Ivan Creek provide the perfect home away from home.
For those seeking upscale lodging, the Harpeth Hotel in downtown Franklin is a top choice. This boutique hotel, part of the Curio Collection by Hilton, offers luxury accommodation with a touch of Southern charm. Guests can enjoy spacious rooms, an on-site restaurant, and a riverside patio, all within walking distance of downtown Franklin's attractions.
If you're after a more traditional hotel experience, you'll find major chains like the Marriott Cool Springs and the Drury Plaza Hotel Nashville Franklin. These establishments offer comfortable rooms and a host of amenities, including fitness centers, indoor pools, and on-site dining options.
For travelers looking for a unique and intimate stay, the area's bed and breakfasts provide an excellent alternative to conventional hotels. The Brentwood Bed and Breakfast, for instance, offers a cozy and romantic retreat, nestled among beautiful gardens. The inn's charming rooms, delicious breakfast, and personalized service make for a memorable stay.
Another lovely B&B option is the Butterfly Hollow Bed and Breakfast. Though it's a bit further away, nestled in the Cumberland Plateau, the tranquil setting and rustic charm make it worth the drive. It's an ideal spot for those looking for a peaceful, romantic getaway.
If you're planning a longer stay or prefer a more homely setting, Franklin also offers a range of vacation rental homes. These properties allow guests to enjoy the comforts of a home environment, often complete with full kitchens and outdoor spaces, making them a great option for family vacations or longer visits.
In short, whether you're visiting for a quick business trip, a romantic getaway, or a family vacation, you're sure to find the perfect place to stay near Ivan Creek, Franklin, TN.
Travel and Transportation
When it comes to getting around and traveling to and from Ivan Creek, Franklin, TN, residents and visitors have several convenient options. The area's location offers easy access to airports and a variety of public transportation options, which certainly makes travel less of a hassle.
The closest major airport is Nashville International Airport (BNA), which is about a 25 to 30-minute drive from Ivan Creek, depending on traffic. Nashville International is served by a multitude of airlines, offering non-stop flights to numerous destinations across the U.S. and international locations. It's an easy and convenient option for those traveling longer distances or for trips out of the state or country.
For those who prefer to rely on public transportation, the Franklin Transit Authority provides efficient service within the city of Franklin. They offer fixed routes that cover most areas of the city, including stops at major shopping centers, downtown Franklin, and various other popular destinations. This service is great for daily commutes or for those times when you want to avoid the hassle of parking downtown.
In addition, the Regional Transportation Authority (RTA) operates a commuter rail service known as the Music City Star. While the train station is a short drive away from Ivan Creek, it offers an easy and traffic-free commute to downtown Nashville, which is perfect for those working in the city or just going for a night out in Music City.
Ridesharing services like Uber and Lyft are also readily available in the area, offering a convenient and flexible transportation option at virtually any time of day or night. This can be a perfect solution for times when you want door-to-door service or for group outings.
To summarize, whether it's by air, train, bus, or rideshare, residents of Ivan Creek have access to a wide array of transportation options to meet their needs. It's one of the many advantages of living in this part of Franklin, TN.