Indian Springs, Franklin, TN Homes for Sale
Indian Springs, Franklin, TN Property Listings
December 1, 2023
Rather speak with a local Indian Springs, Franklin real estate agent on the phone instead? Give us a call at
(615) 257-8317
for a free consultation. We look forward to helping you find the perfect home!
Indian Springs Homes
Indian Springs homes, located in the city of Franklin, Tennessee, bear the mark of elegant Southern charm that blends seamlessly with modern aesthetics. These homes typically boast multi-level structures characterized by the rich architectural heritage of Tennessee. Crafted to exude an aura of luxury and comfort, they often feature sprawling lawns, spacious rooms, vaulted ceilings, hardwood floors, and expansive kitchens complete with state-of-the-art appliances. Many houses in Indian Springs also offer the bonus of attached or detached garages, private decks, and patios that present a perfect setup for entertaining or simply basking in the tranquility of this idyllic community.
Beyond the confines of these magnificent homes, Indian Springs offers a safe and secure neighborhood, with well-maintained roads and lush, mature greenery that add to the serene ambiance of this community. Each home is integrated into the landscape, promoting a sense of unity with nature and encouraging outdoor activities. The area is known for its sidewalks and pedestrian-friendly streets, which are perfect for leisurely walks, jogging, or cycling.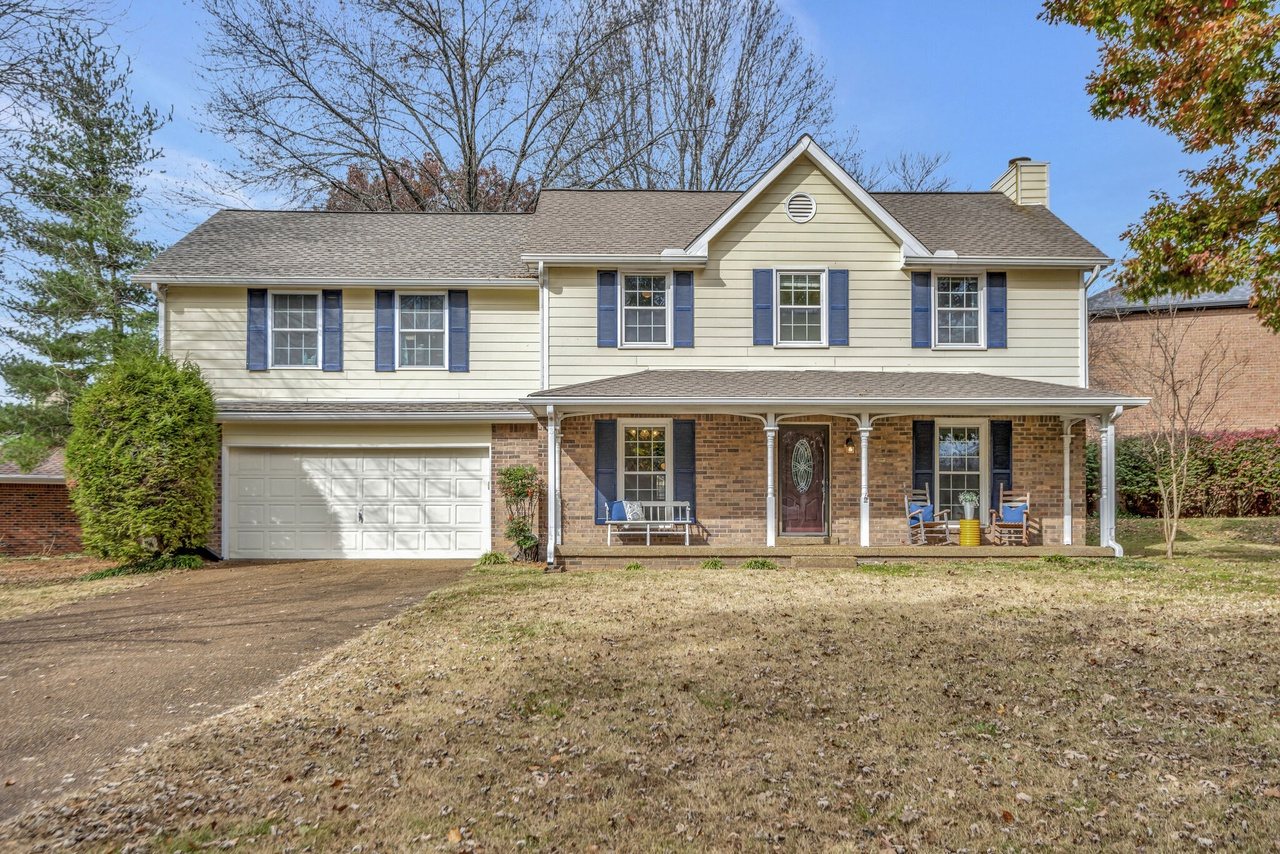 As part of the wider Franklin community, Indian Springs residents enjoy access to excellent public and private schools, highly-rated healthcare facilities, and a plethora of retail and dining options within a short drive. The Williamson County School District, under which Indian Springs falls, is renowned for its commitment to academic excellence, making this neighborhood a desirable location for families with school-age children.
Culturally, Indian Springs is nestled in an area that takes pride in its rich history. Franklin is known for its well-preserved antebellum homes and historic downtown district. Residents of Indian Springs enjoy the unique blend of small-town charm with access to cultural landmarks such as the Carnton Plantation and the Lotz House Museum.
Indian Springs also promises easy accessibility to urban amenities without compromising on the peace and quiet of suburban living. The city of Nashville, the heart of the country music scene, is a mere half-hour drive away. This makes it possible for residents to enjoy the bustling music scene, cultural events, and professional sports games that Nashville has to offer, all while coming home to the tranquility of Indian Springs.
The Indian Springs, Franklin, TN community combines the appeal of modern living with the charm of southern hospitality. The stunning homes, the safe and peaceful neighborhood, the high-quality local amenities, and the proximity to Nashville's vibrant city life make Indian Springs a highly coveted place to live.
Similar Communities
Just a few miles from Indian Springs is the desirable neighborhood of Sullivan Farms. Sullivan Farms' homes are similar in construction and price point to those in Indian Springs, typically featuring multi-level, spacious structures complete with modern amenities. These homes reflect the unique blend of Southern charm and contemporary style, boasting expansive kitchens, hardwood floors, and scenic outdoor spaces for family enjoyment. The neighborhood also features a community pool and several playgrounds, fostering a vibrant, family-friendly environment.
Another noteworthy neighborhood is Founders Pointe. Founders Pointe is characterized by its well-maintained, traditional-style homes, which offer a similar level of luxury and comfort as Indian Springs. The homes in this area often feature multi-level structures with spacious rooms, modern kitchens, and beautiful outdoor spaces. Founders Pointe offers a range of price points similar to Indian Springs, and it's an appealing option for those who value an active lifestyle. The neighborhood includes a community pool, tennis courts, and numerous walking trails.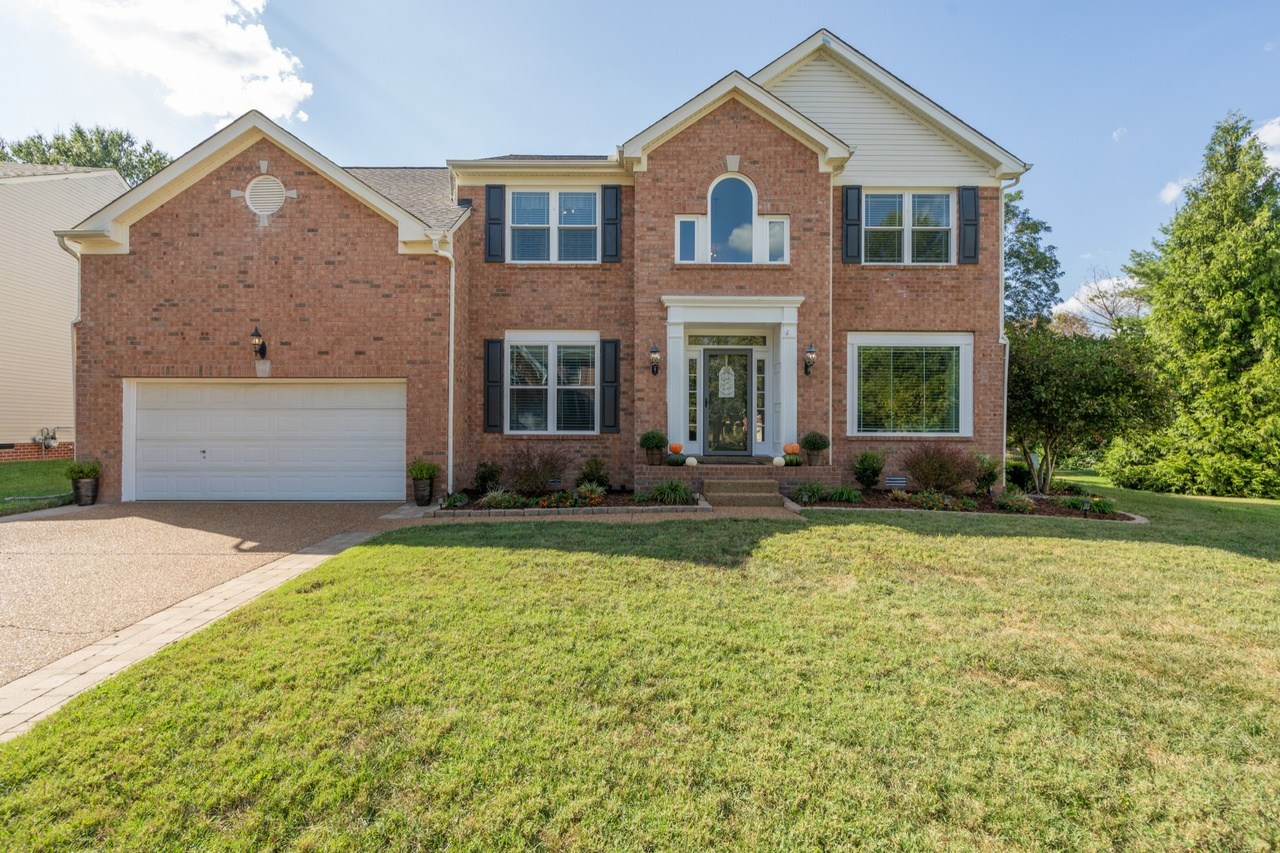 Close to the heart of downtown Franklin, you'll find the community of Fieldstone Farms. This neighborhood offers single-family homes and townhomes in a similar price range to those in Indian Springs. The houses in Fieldstone Farms vary in style but generally blend traditional design with modern features, creating an inviting atmosphere. The neighborhood is also rich in amenities, including tennis courts, swimming pools, and a comprehensive clubhouse with a fitness center. Fieldstone Farms is a hub for community activities and events, offering a lifestyle that encourages neighborly connection and outdoor enjoyment.
Another comparable neighborhood to Indian Springs is Cool Springs East. This residential area offers homes with similar construction and price points, each exhibiting a blend of traditional and contemporary aesthetics. Like Indian Springs, Cool Springs East homes often come with large yards, spacious interiors, and updated amenities. The neighborhood is conveniently located near the Cool Springs Galleria, offering a wide array of shopping and dining options. It also boasts a robust homeowners association that frequently organizes community events, fostering a tight-knit community atmosphere.
Each of these neighborhoods shares a commitment to quality construction, a peaceful lifestyle, and a strong sense of community, mirroring the attributes that make Indian Springs, Franklin, TN such a desirable place to live. These areas offer similar amenities, a range of housing options, and a lifestyle that beautifully blends tranquility with convenience.
Food Scene
The dining scene near Indian Springs, Franklin, TN is wonderfully diverse, reflecting the blend of cultures and cuisines in the area. If you're in the mood for some authentic Southern comfort food, Puckett's Grocery & Restaurant in downtown Franklin is the place to go. They serve up classics like smoked BBQ ribs, fried chicken, and catfish, all in a cozy and welcoming environment. And let's not forget their live music on the weekends. It's a dining experience that truly captures the spirit of Tennessee!
If you're a fan of Mexican food, then you might want to check out Garcia's Mexican Restaurant, known for its colorful décor and generous portions. Whether you're craving enchiladas, tacos, or a hearty burrito, Garcia's has you covered. Plus, they have an impressive array of margaritas that pair perfectly with their dishes.
On the days when you're looking for something a bit more upscale, Red Pony Restaurant is an excellent choice. This establishment is well-loved for its innovative Southern cuisine, featuring dishes like venison with a blueberry demi-glace or their signature shrimp and grits. The restaurant's stylish and contemporary interior offers an inviting ambiance for a refined dining experience.
Pizza lovers won't be disappointed either. The local favorite, Mellow Mushroom, offers an array of gourmet pizzas with a variety of crust options and a vast range of toppings. It's an ideal spot for a family dinner or gathering with friends, with its laid-back, quirky vibe and excellent selection of craft beers.
Just a few minutes' drive from Indian Springs, you'll find Cool Cafe, a hidden gem serving home-style meals in a quaint, down-home setting. This spot is a must-visit for their famous fried chicken and a range of sides like mac and cheese, collard greens, and cornbread.
Each of these dining options, from casual to formal, showcases the range and richness of flavors available near Indian Springs. Whether you're a food enthusiast or simply enjoy a good meal, you're sure to find something to suit your palate in this vibrant food scene.
Entertainment
When it comes to entertainment near Indian Springs, Franklin, TN, there's no shortage of options. Let's start with the music. After all, we're just a stone's throw away from Music City itself, Nashville. The nearby Franklin Theatre is a historic gem that showcases a range of performances from local bands to Grammy-winning artists. It's also home to an eclectic mix of films and local theatre productions. For those who prefer a larger venue, the Bridgestone Arena in downtown Nashville hosts major concerts from internationally renowned artists.
Franklin is also home to several festivals throughout the year, like the Main Street Festival, which features arts and crafts, food, and live music, and the Pilgrimage Music & Cultural Festival, a two-day event showcasing a wide array of musicians on multiple stages. It's a unique way to soak in the local culture and enjoy some fantastic tunes.
Now, let's talk sports. If you're a football fan, the Tennessee Titans' games at the Nissan Stadium are a must. The energy in the stadium is electrifying, making it an exciting outing whether you're a die-hard fan or just enjoy the game's atmosphere. For hockey enthusiasts, there's the Nashville Predators. Their games at Bridgestone Arena are a thrilling mix of high-speed action and crowd-pleasing fun.
Baseball fans can catch the Nashville Sounds in action at the First Horizon Park, which, aside from the games, offers a fantastic view of the Nashville skyline. For those interested in soccer, the Nashville Soccer Club, the city's Major League Soccer team, hosts games at the new Nashville Fairgrounds Stadium.
If golf is more your speed, the Westhaven Golf Club in Franklin provides a beautiful course that caters to all skill levels. Or if you're into horse racing, the Iroquois Steeplechase is a popular annual event that combines sporting excitement with social festivities.
In terms of entertainment and sporting events, the area surrounding Indian Springs offers a rich tapestry of options, ensuring there's always something exciting happening nearby. From local to national events, the vibrant cultural and sporting scene ensures a diverse range of experiences for all to enjoy.
Health and Wellness
For those who prioritize health and wellness, the options near Indian Springs, Franklin, TN are truly impressive. Let's start with fitness facilities. Franklin Athletic Club, a comprehensive fitness center, offers a variety of workout options, from weightlifting and cardio equipment to group fitness classes like yoga, pilates, and spinning. For those who prefer a more personalized fitness journey, there are several top-rated personal training studios in the area, such as Transform Fitness Studio.
Outdoor enthusiasts will find plenty of opportunities to engage in active pursuits as well. With numerous parks and green spaces nearby, including Pinkerton Park and the Aspen Grove Park, you have perfect settings for jogging, cycling, or even a leisurely stroll. Harlinsdale Farm, with its sprawling 200 acres, is a local favorite for walking and horseback riding. For a more adventurous outing, there are hiking trails at the beautiful Radnor Lake State Park, just a short drive away.
In terms of nutrition, the area offers several options to support a healthy lifestyle. Whole Foods Market and the Franklin Farmer's Market provide a wide range of organic and locally-sourced produce. You'll also find health-focused eateries, like The Good Kitchen and First Watch, which serve nutritious, delicious meals made from fresh, wholesome ingredients.
Healthcare facilities in and around Franklin are top-notch. The Williamson Medical Center, which includes the Children's Hospital at Williamson Medical Center and the Bone and Joint Institute of Tennessee, is known for its high-quality care. There are also numerous highly-rated clinics and specialists in the area covering a range of disciplines from general practice to physical therapy and mental health services.
Lastly, if you're looking for holistic and alternative wellness options, you're well-covered in the Indian Springs area. There are several highly-rated practices offering services like acupuncture, massage therapy, and chiropractic care. Studios like Half Moon Yoga Healing offer a range of yoga styles to support both physical fitness and mental wellbeing.
All these amenities contribute to a vibrant health and wellness scene near Indian Springs, making it easy for residents to pursue and maintain a balanced, healthy lifestyle. Whether you're a fitness enthusiast, someone with specific dietary needs, or just looking to stay active and healthy, there are plenty of resources to support your journey.
Outdoor Lifestyle
If you're someone who appreciates the great outdoors, the area around Indian Springs, Franklin, TN, won't disappoint. For starters, the community itself is surrounded by beautiful scenery and lush greenery, which is perfect for a morning jog or an evening stroll.
One of the most popular local spots is the beautiful Pinkerton Park. It's a sprawling area with trails that meander along the Harpeth River, perfect for walking, running, or simply enjoying the natural beauty. The park also features a playground, making it a favorite destination for families.
Just a short drive away from Indian Springs is the Aspen Grove Park. This park offers a peaceful setting with its three-acre lake and several walking trails. Whether you're up for a jog, a quiet picnic, or just watching the ducks glide across the water, Aspen Grove Park provides a serene getaway.
For the adventurous at heart, the expansive Harlinsdale Farm offers more than just scenic views. Here, you'll find plenty of space for horseback riding, hiking, and fishing. Plus, it's the site of the annual Pilgrimage Music Festival, where music and nature converge for a unique experience.
If you don't mind a bit of a drive, the majestic Radnor Lake State Park is worth the trip. This is a true haven for nature lovers, with over 1,300 acres of pristine environment. Here, you can enjoy hiking, bird-watching, or just soaking up the tranquil beauty of the lake and surrounding forest.
Then there's the Brentwood Greenway, a series of interconnected parks and trails ideal for walking, jogging, or biking. The trails wind through lush forested areas and over creeks, offering stunning views and ample opportunities for wildlife spotting.
Let's not forget about the golfers! The Westhaven Golf Club is a top-rated golf course near Indian Springs, offering an excellent course amidst a beautiful, natural setting.
In terms of outdoor lifestyle options, Indian Springs and the surrounding area truly offer a wealth of opportunities. With its array of parks and natural spaces, residents can easily enjoy an active, outdoor-focused lifestyle right at their doorstep.
Education
Residents of Indian Springs, Franklin, TN, are certainly spoiled for choice when it comes to education. The area is served by the Williamson County School District, one of the top-rated school districts in the state, known for its high academic standards and emphasis on student growth.
Among the public schools, Franklin High School stands out for its strong academic programs, varied extracurricular activities, and a comprehensive sports program. Similarly, Centennial High School is another highly regarded institution that focuses on comprehensive learning and an inclusive environment.
For middle schoolers, Freedom Middle School and Hillsboro School, both part of the Williamson County School District, offer engaging academic programs and a variety of activities to nurture well-rounded students.
For younger children, Liberty Elementary is a stone's throw away from Indian Springs and is renowned for its focus on fostering creativity and critical thinking from an early age.
If you're considering private education, Franklin has several excellent options. Battle Ground Academy, a college preparatory school, is known for its rigorous academics and focus on character development. The school serves students from kindergarten through 12th grade and offers a range of athletic and arts programs in addition to its strong academic curriculum.
Another notable private institution is the Montessori School of Franklin, which offers programs for children from 18 months to 12 years old. The school adheres to the Montessori Method, encouraging self-directed learning in a nurturing environment.
St. Matthew Catholic School is another excellent private option, offering classes from kindergarten through 8th grade. This school provides a faith-based education with a strong emphasis on community service.
Whether you're looking for public or private education, the options available to residents of Indian Springs, Franklin, TN, cater to a variety of needs and preferences. With a commitment to high-quality education and a focus on holistic student development, these schools lay a strong foundation for the future success of their students.
Shopping and Retail
Shopping enthusiasts will be delighted by the range of retail options near Indian Springs, Franklin, TN. From boutique stores to sprawling shopping centers, there's something to cater to every shopper's preferences.
One of the standout retail destinations is the Cool Springs Galleria, a large shopping mall located just a few miles from Indian Springs. This shopping center houses over 150 stores, including major chains like Macy's, Dillard's, and H&M. It's a one-stop-shop for clothing, electronics, home goods, and more. The Galleria also hosts a variety of dining options, perfect for a lunch break or a casual dinner after a day of shopping.
If you prefer a more unique shopping experience, downtown Franklin offers a collection of charming boutique stores. Along the historic Main Street, you'll find shops selling everything from designer clothing to antiques and handmade crafts. Stores like Jondie Boutique and Philanthropy offer stylish apparel, while White's Mercantile is known for its array of unique home goods and locally made products.
For everyday shopping needs, there are several grocery stores and supermarkets in the vicinity, including Kroger, Publix, and the Whole Foods Market. Trader Joe's, known for its eclectic and affordable range of products, is also a popular choice among locals.
For those seeking home improvement or decor items, The Factory at Franklin, a repurposed historic factory building, hosts a variety of specialty stores and antique shops. You'll find stores like City Farmhouse, which is renowned for its vintage and farmhouse-style home decor.
Book lovers should check out Landmark Booksellers, a local gem that sells a vast collection of rare, out-of-print, and new books. It's the perfect place to lose track of time browsing the shelves.
Whether you're in search of the latest fashion trends, unique home decor, or just need to tick items off your grocery list, the shopping options near Indian Springs, Franklin, TN, cater to a wide range of needs and tastes.
Business and Economy
The economic landscape near Indian Springs, Franklin, TN, is characterized by a diverse blend of industries and businesses, providing a robust support system for the local economy.
Healthcare is one of the significant sectors in the region. Williamson Medical Center, a leading hospital, is not only a critical healthcare provider but also a significant employer in the area. The region also hosts numerous smaller clinics and specialized healthcare facilities, providing a wide array of job opportunities.
Education also plays a prominent role in the local economy. The Williamson County School District and numerous private institutions provide ample employment opportunities, from teaching to administrative roles.
Then there's the thriving tourism and hospitality industry. Franklin's historic charm, coupled with its proximity to Nashville, makes it a popular destination for visitors. Hotels, restaurants, and entertainment venues, including the historic Franklin Theatre, contribute significantly to the local economy.
Retail is another vital sector, with shopping centers like the Cool Springs Galleria providing a broad range of job opportunities. Numerous independent boutiques and stores also thrive, particularly in the downtown area.
The area is also a hub for corporate offices. The Cool Springs area, in particular, is home to the headquarters and regional offices of several companies, including Nissan North America, Mars Petcare, and Healthways. These businesses bring in a large number of jobs and contribute significantly to the local economy.
Lastly, Franklin's diverse arts scene, featuring galleries, music venues, and local craft shops, adds a unique dynamic to the local economy. Artists, musicians, and crafters contribute to the area's vibrancy and serve as a draw for tourists.
Overall, the blend of healthcare, education, tourism, retail, corporate businesses, and the arts forms a diverse and stable economic base near Indian Springs, Franklin, TN. This diversity not only provides a range of employment opportunities for residents but also ensures a dynamic and resilient local economy.
Hotels and Lodging
Whether you have friends visiting or you're planning a staycation, there are a host of accommodations near Indian Springs, Franklin, TN, that cater to different preferences and budgets.
For travelers who prefer full-service hotels, the Marriott Franklin Cool Springs offers comfortable rooms and suites, an on-site restaurant, and a heated indoor pool. Similarly, the Hilton Franklin Cool Springs is another excellent option, with its stylish rooms, fitness center, and an outdoor pool.
The Drury Plaza Hotel in Franklin is known for its complimentary breakfast and evening social hours, which make it a popular choice among visitors. Plus, its indoor and outdoor pools offer places to relax after a day of sightseeing or meetings.
For a more unique lodging experience, the Harpeth Hotel, located in downtown Franklin, is a boutique hotel offering luxury accommodations. It's part of the Curio Collection by Hilton, and the building itself is a piece of Franklin's history. With its on-site restaurant and close proximity to Main Street, it provides a great base for exploring Franklin's historic downtown.
If a cozy bed and breakfast is more to your liking, the Magnolia House Bed & Breakfast offers a charming and intimate experience. The beautiful Victorian house features well-appointed rooms, and its delicious breakfasts are renowned.
For a countryside escape, the Pot N' Kettle Cottages in Leiper's Fork, a short drive from Indian Springs, offer a perfect getaway. These quaint cottages provide a serene retreat with the charm of a small village and the beauty of Tennessee's countryside.
Whether you're looking for luxury accommodations, comfortable hotels with all the amenities, or a quaint bed and breakfast, the area around Indian Springs, Franklin, TN, offers a wealth of options to cater to every traveler's needs.
Travel and Transportation
When it comes to travel and transportation, Indian Springs, Franklin, TN, offers convenient options for residents and visitors. The neighborhood's location makes it easy to access both local and long-distance travel routes.
Nashville International Airport (BNA) is the closest major airport, located approximately 20 miles north of Indian Springs, or about a 30-minute drive depending on traffic. The airport offers a wide range of domestic and international flights, making it easy for residents to travel across the country or the globe. For private and corporate aviation, the John C. Tune Airport is another option, located on the western side of Nashville.
In terms of public transportation, Franklin Transit Authority offers a local fixed-route service known as the Franklin Transit Fixed Routes (FTFR) that operates within the city. The service provides an economical and environmentally friendly option for getting around town. The routes cover major points of interest, shopping centers, medical facilities, and downtown Franklin.
For those looking to commute to Nashville, the Regional Transportation Authority (RTA) operates an express bus service between Franklin and Nashville. This service is especially convenient for commuters working in Nashville, offering a comfortable and hassle-free alternative to driving.
Rideshare services such as Uber and Lyft are also readily available in the area, providing another convenient option for getting around. These services can be particularly useful for trips where public transit may not be as convenient or for safe rides home after an evening out.
While Indian Springs doesn't have direct access to a train station, the nearby city of Nashville is served by Amtrak, providing rail links to several major cities.
In summary, whether you need to catch a flight, commute to work, or just explore the local area, there are several convenient transportation options available to residents of Indian Springs, Franklin, TN.