Hurstbourne Park, Franklin, TN Homes for Sale
Hurstbourne Park, Franklin, TN Property Listings
December 1, 2023
$1,055,000
Med. List Price
Rather speak with a local Hurstbourne Park, Franklin real estate agent on the phone instead? Give us a call at
(615) 257-8317
for a free consultation. We look forward to helping you find the perfect home!
Hurstbourne Park Homes
Homes in Hurstbourne Park, Franklin, Tennessee, are noted for their timeless elegance and classic Southern charm. Most residences are traditional single-family homes, constructed with careful attention to detail. They typically have large lots, providing generous outdoor space, perfect for gardens, children's play areas, and outdoor gatherings. The homes typically feature brick, stone, or stucco exteriors, giving them a warm and welcoming appearance. Inside, these homes boast spacious floor plans, averaging between three and six bedrooms. A common feature is the abundance of natural light brought in by the large windows, as well as high ceilings and hardwood floors. Many homes have gourmet kitchens complete with high-end appliances, granite countertops, and custom cabinetry.
In terms of amenities, Hurstbourne Park does not disappoint. There is a sense of community that's truly palpable, fostered by shared facilities such as a neighborhood swimming pool, a modern fitness center, and a clubhouse that serves as a gathering point for residents. Well-manicured walkways and open green spaces abound, creating an ideal setting for outdoor activities such as jogging, walking the dog, or simply enjoying the beautiful surroundings.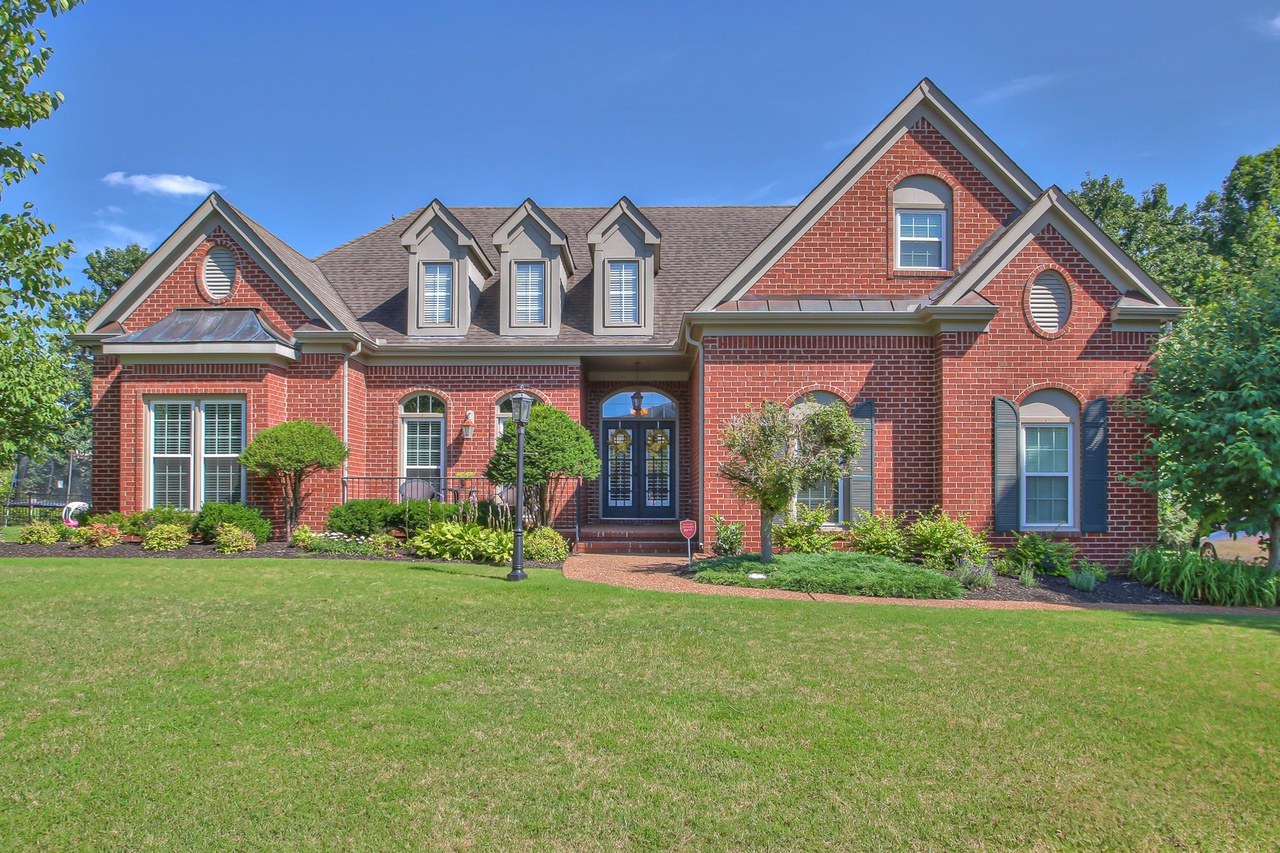 The location of Hurstbourne Park is one of its best assets. Nestled in the city of Franklin, it enjoys the benefits of a vibrant, culturally rich community, while also retaining a small-town charm. Franklin is known for its well-preserved historic downtown district, full of unique shops, cafes, and restaurants, providing residents with an array of dining and entertainment options.
The area's school system is highly regarded, with a number of top-rated schools nearby, offering excellent educational opportunities for families with children. Meanwhile, for those commuting to Nashville, the city is conveniently located just a short drive away.
Another wonderful feature of living in Hurstbourne Park is the access to nature. Franklin is home to a number of parks and green spaces, offering residents the opportunity to enjoy the great outdoors without having to travel far. From biking and hiking trails to tranquil picnic spots, there are plenty of recreational options to choose from. Additionally, the Harpeth River runs through the city, providing opportunities for canoeing, fishing, and other water activities.
In conclusion, the homes in Hurstbourne Park offer a desirable blend of luxury, comfort, and convenience. Whether it's the high-quality construction of the homes themselves, the friendly community, the plethora of local amenities, or the access to nature, this neighborhood provides an excellent quality of life for its residents.
Similar Communities
Near Hurstbourne Park, several neighborhoods present similar price points, construction, and lifestyle. One such community is LaurelBrooke, located in the rolling hills of Franklin. Like Hurstbourne Park, homes in LaurelBrooke feature classic Southern architecture and attention to detail. The homes are spacious, usually boasting four to six bedrooms, and feature generous outdoor spaces, much like those in Hurstbourne Park. Amenities include a guarded entrance, a community clubhouse, two pools, tennis courts, and a playground, making it an excellent choice for families and active individuals.
Another similar neighborhood is Westhaven, a master-planned community that blends residential living with retail, education, and recreation. The homes in Westhaven are designed to embody traditional architectural styles with modern comfort. With a wide range of home sizes and styles, from townhouses to larger single-family homes, Westhaven caters to diverse living needs. This neighborhood is also known for its resort-style amenities, including a golf course, tennis courts, swimming pools, and a fitness center. The Town Center at Westhaven provides convenient shopping and dining options right within the neighborhood.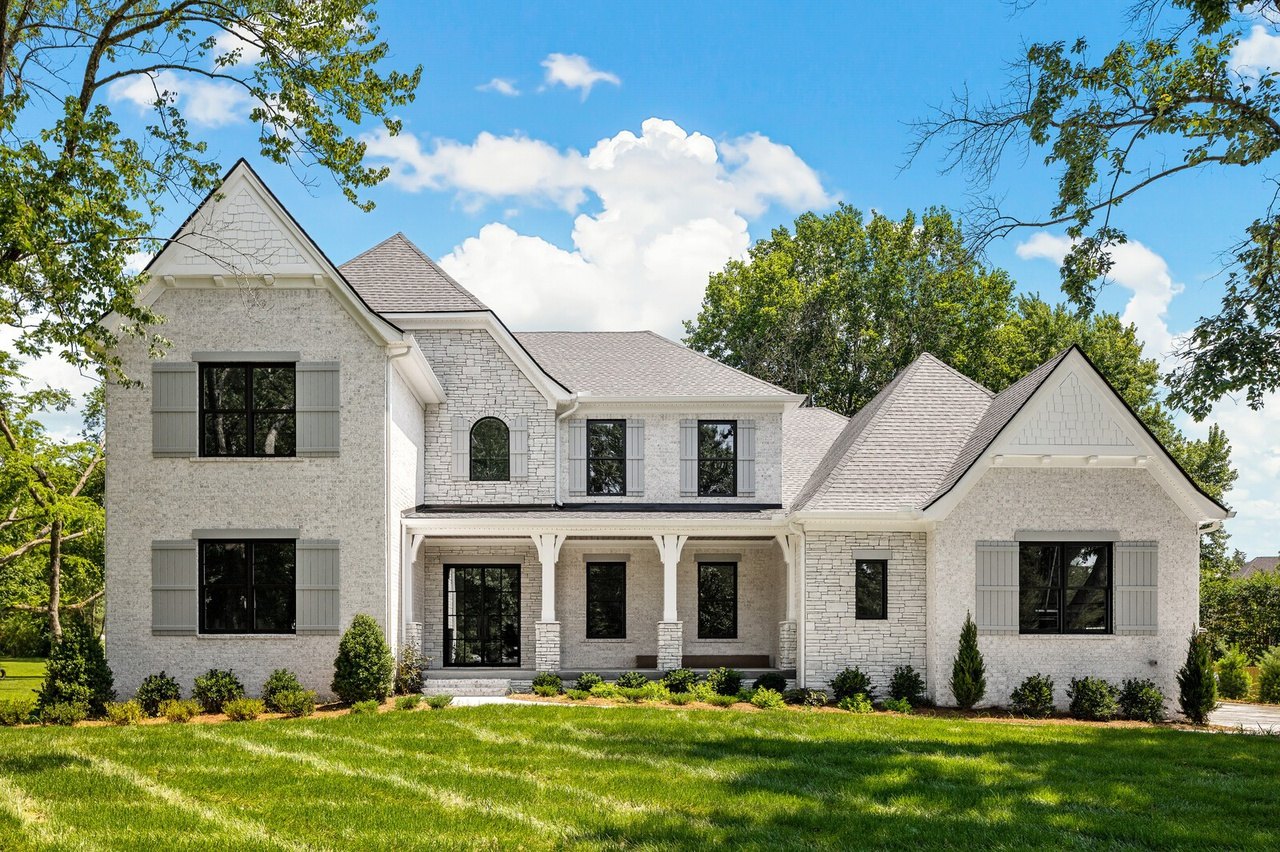 Brenthaven, another neighborhood in nearby Brentwood, presents a similar lifestyle with a slightly different setting. Brenthaven is known for its spacious, mid-century ranch-style homes on large, treed lots. Although it offers fewer community amenities, Brenthaven makes up for this with larger private yards and the proximity to numerous parks, including Granny White Park and Crockett Park. The neighborhood is also located within minutes of the Maryland Farms business district, offering convenient access to numerous employers, shops, and restaurants.
Fieldstone Farms is another community that mirrors the lifestyle of Hurstbourne Park. This family-friendly neighborhood is comprised of beautiful homes built in the traditional style with brick exteriors and well-landscaped yards. Community amenities include a large clubhouse, fitness facilities, swimming pools, and tennis courts. Fieldstone Farms also benefits from its proximity to some of the area's top-rated schools, making it a highly sought-after neighborhood for families.
Whether it's the tranquil lifestyle of Brenthaven, the master-planned community of Westhaven, the rolling landscapes of LaurelBrooke, or the family-friendly environment of Fieldstone Farms, there are a variety of neighborhoods that offer a similar lifestyle to Hurstbourne Park in the Franklin area.
Food Scene
When it comes to dining options near Hurstbourne Park, Franklin, Tennessee, residents are spoilt for choice. The town has a dynamic food scene that ranges from quaint cafes to gourmet restaurants, ensuring there's a variety of culinary experiences to satisfy all tastes.
If you're a fan of comfort food, you must check out Puckett's Grocery & Restaurant. Known for its cozy atmosphere and mouth-watering Southern cuisine, Puckett's offers favorites like fried green tomatoes, pulled pork, and their famous slow-smoked ribs. They also serve up live music, which adds a layer of fun to your dining experience.
For a unique and local culinary experience, Gray's On Main is another must-try. This eatery resides in a beautifully restored 19th-century pharmacy and brings together a heritage-inspired menu with a focus on Southern classics. Here you can enjoy farm-to-table cuisine in a space filled with antique charm.
For those looking for something more upscale, Red Pony Restaurant is a fantastic option. Their innovative menu changes seasonally, ensuring fresh ingredients and a creative flair with each visit. With a refined but relaxed atmosphere, it's perfect for a date night or a celebratory meal.
For those craving international flavors, there are plenty of options as well. Saffire Restaurant and Bar is known for their delicious and eclectic menu which features influences from around the globe, from Asian-inspired dishes to Mediterranean flavors.
If you fancy Italian cuisine, you can't miss a visit to Amerigo. This popular Italian-American restaurant serves classic dishes like lasagna, veal piccata, and a variety of pasta dishes. Pair it with a wine from their extensive list for a complete dining experience.
And let's not forget about breakfast and coffee spots. The Frothy Monkey is a local favorite, serving breakfast all day along with an array of sandwiches, salads, and coffee beverages. It's a perfect place for a lazy Sunday morning or a quick pick-me-up during the weekday.
Whether you're seeking a high-end dining experience, a cozy spot for brunch, or a place to grab some delicious takeout, the area around Hurstbourne Park has something to satisfy every palate.
Entertainment
The area surrounding Hurstbourne Park in Franklin, TN, offers a rich array of entertainment and sporting events, catering to all ages and interests. Franklin is a town brimming with historical significance, vibrant culture, and a thriving sports scene, so there's always something happening nearby.
For history buffs and cultural enthusiasts, the historic downtown Franklin area is a treasure trove of entertainment options. The Franklin Theatre, an Art Deco-style movie theatre that was meticulously restored to its former glory, showcases a variety of performances, from live music to stage productions, and even classic films. If you enjoy local art, the monthly Art Scene event is a must-visit. Held on the first Friday of each month, it's a great opportunity to enjoy local artists' work in galleries and shops while enjoying the downtown atmosphere.
Music lovers are also well catered for in Franklin. The town is just a short drive from Nashville, known as "Music City," making it easy to take in live performances at the legendary Grand Ole Opry or Ryman Auditorium. Closer to home, Pilgrimage Music & Cultural Festival is a popular annual event that brings music artists from around the country to The Park at Harlinsdale for a weekend of music, food, and culture.
Sporting events are another major draw in the area. Football fans can enjoy games at the nearby Nissan Stadium, home of the NFL's Tennessee Titans. Minor League Baseball is also big in the area with the Nashville Sounds playing at First Horizon Park. Additionally, Franklin itself hosts several recreational sports leagues and events at local parks, providing opportunities for both participation and spectating.
If you're more of a golfer, Franklin is home to several golf courses. The Vanderbilt Legends Club, a private facility located just minutes away from Hurstbourne Park, offers two championship courses co-designed by Hall of Fame golfer Tom Kite. The club hosts numerous golf tournaments throughout the year, providing both an excellent sporting challenge and an entertaining spectacle.
In terms of entertainment and sporting events, the area surrounding Hurstbourne Park offers a diverse array of options that contribute to a vibrant and dynamic local lifestyle.
Health and Wellness
Residents of Hurstbourne Park in Franklin, TN, are fortunate to have a wealth of health and wellness options in the area that support a balanced and healthy lifestyle. From state-of-the-art fitness facilities to scenic parks and quality healthcare, the community is well-equipped for wellness-minded individuals.
Firstly, there's no shortage of gyms and fitness centers in the area. One of the popular spots is the Franklin Athletic Club, a comprehensive fitness facility offering a wide array of classes, from yoga and Pilates to strength training and cardio workouts. There's also Orange Theory Fitness, known for their high-intensity interval training (HIIT) workouts, and Pure Barre for those who enjoy a blend of ballet, Pilates, and yoga.
For those who prefer outdoor activities, the area is rich in parks and green spaces. One of the gems is Pinkerton Park, a beautiful area with walking trails, picnic areas, and a playground. There's also the Harpeth River Greenway, a scenic trail for walking, jogging, or cycling that follows the meandering Harpeth River. And for those who enjoy water sports, you can kayak or canoe along the river, enjoying the tranquility and wildlife.
In terms of nutrition, Franklin offers numerous health-conscious dining options and farmers' markets. The Franklin Farmers Market, held every Saturday, is a wonderful place to find fresh, locally-grown produce, as well as homemade goods from local artisans. And for organic grocery shopping, Whole Foods Market is just a short drive away.
When it comes to healthcare, the Williamson Medical Center provides top-tier medical services, including a well-regarded wellness center. There are also numerous specialty clinics, physiotherapy centers, and mental health services available within easy reach.
For holistic wellness, there are several yoga studios and meditation centers in the area. One such place is the Half Moon Yoga Healing, known for its calming atmosphere and wide range of yoga classes for all levels. There are also several highly-rated massage and spa facilities, like the Woodhouse Day Spa, for those days when you need a bit of relaxation and rejuvenation.
So, whether you're a fitness enthusiast, a nature lover, a healthy foodie, or someone seeking peace of mind, the options near Hurstbourne Park cater to a myriad of health and wellness needs.
Outdoor Lifestyle
Hurstbourne Park in Franklin, TN, is nestled in an area abundant with parks, nature, and outdoor activities that cater to a wide range of interests, from leisurely strolls to adventure-filled afternoons.
A key attraction for nature enthusiasts is the Harpeth River State Park. Just a short drive from Hurstbourne Park, this area offers a stunning mix of serene forest trails, charming picnic spots, and a winding river. The park is perfect for canoeing or kayaking, with several access points along the river for easy entry and exit. For those who prefer to stay on land, the park's hiking trails provide a wonderful way to explore the local flora and fauna.
For a more structured outdoor experience, Fieldstone Park is an excellent choice. This well-maintained park features baseball and soccer fields, picnic tables, and a playground. It's a popular destination for families, providing a safe space for children to play, and for local sports leagues, which often host games here on the weekends.
Franklin's Historic Parks are another highlight. They offer a unique combination of natural beauty and historical significance. Pinkerton Park, for instance, is home to Fort Granger, a Civil War site, and has a one-mile walking trail that's perfect for a casual stroll or a morning jog. The park also includes a large playground, making it a great location for family outings.
For those who enjoy golf, the Vanderbilt Legends Club offers a lush, beautifully-maintained landscape and two championship golf courses. It's an ideal place to spend a sunny afternoon, whether you're a seasoned golfer or a beginner.
If cycling is more your speed, you'll appreciate the extensive network of bike trails in and around Franklin. The Natchez Trace Parkway, in particular, offers a scenic and challenging route for cyclists, stretching out over several miles of picturesque terrain.
Lastly, for those who love to garden or simply appreciate the beauty of plants, the Cheekwood Botanical Gardens, just north of Franklin, offers a stunning array of flora. With everything from a Japanese Garden to a Sculpture Trail, it's a must-visit for plant enthusiasts and a tranquil retreat for anyone in need of a peaceful escape.
All in all, Hurstbourne Park and the surrounding Franklin area offer a fantastic range of outdoor options that cater to a broad spectrum of interests and fitness levels.
Education
In terms of public schools, Franklin is served by the highly-regarded Williamson County School District, known for its high academic standards and commitment to student success. Within close proximity to Hurstbourne Park, you'll find Kenrose Elementary School, known for its strong academic programs and nurturing environment. For middle school, students often attend Woodland Middle School, while older students typically go to Ravenwood High School. These schools boast a range of excellent academic and extracurricular programs, from advanced placement courses to award-winning sports and arts programs.
For families who prefer a private education, there are several reputable private schools in the Franklin area. One such school is Battle Ground Academy, a college-preparatory school for students from kindergarten through grade 12. Known for its challenging curriculum and supportive faculty, Battle Ground Academy aims to foster a love of learning and a commitment to personal integrity among its students.
Montessori School of Franklin is another great option, especially for younger children. Following the educational principles of Dr. Maria Montessori, the school offers a learning environment that encourages curiosity, creativity, and critical thinking.
Another excellent private institution is Franklin Classical School, which offers a distinct curriculum model based on a classical Christian educational model. The school serves students from kindergarten to 12th grade, focusing on intellectual development, spiritual growth, and community service.
For parents seeking a faith-based education for their children, Brentwood Christian Academy offers a comprehensive Christian-centered curriculum for students from preschool through 12th grade.
In addition to these, there are several other specialized and charter schools in and around Franklin, providing a diverse range of educational options to cater to individual student needs. No matter what your educational preferences may be, the Hurstbourne Park area offers a wide array of choices to support your child's learning journey.
Shopping and Retail
The area around Hurstbourne Park, Franklin, TN, provides residents with an impressive array of shopping and retail options. From charming local boutiques to major retail centers, there is something to cater to every shopper's needs and preferences.
For a unique and local shopping experience, Downtown Franklin is a must-visit. The area is brimming with charming boutique stores, antique shops, and local artisans selling handcrafted goods. Landmark Booksellers is a particular treat for bibliophiles, with its extensive collection of rare and out-of-print books. If you're searching for clothing, Philanthropy Fashion is a distinctive boutique with a mission, offering stylish pieces and donating a portion of their sales to charitable causes.
The Factory at Franklin is another interesting shopping destination. This converted factory building is now home to an eclectic mix of retailers, restaurants, and entertainment venues. Here you'll find everything from boutique clothing and jewelry stores to home decor shops and art galleries.
For a more traditional retail experience, the CoolSprings Galleria is just a short drive away. This major shopping center features a wide range of popular retail outlets, including large department stores like Macy's and Dillard's, alongside specialty retailers like Apple and H&M. The Galleria also includes a food court and several sit-down restaurants, making it an all-in-one shopping destination.
For groceries and everyday essentials, residents of Hurstbourne Park have plenty of convenient options. There are several major grocery stores in the area, including Kroger, Publix, and Whole Foods Market. For those interested in locally-sourced produce, the Franklin Farmers Market, held every Saturday, is a wonderful place to find fresh, locally-grown fruits, vegetables, and artisan foods.
For DIY enthusiasts and those looking to spruce up their homes, there are several home improvement stores in the vicinity, including Home Depot and Lowe's, as well as several locally-owned nurseries and home decor stores.
With its mix of local boutiques, major retail centers, and grocery stores, the area around Hurstbourne Park offers residents a wide range of shopping options to cater to their retail needs.
Business and Economy
The economic landscape around Hurstbourne Park, Franklin, TN, is diverse and robust, with a variety of businesses and industries contributing to the local economy.
One of the key industries in the Franklin area is healthcare. This sector's presence is partly due to the number of medical and healthcare facilities, including Williamson Medical Center, and numerous private clinics and specialized healthcare services. Moreover, several major healthcare companies have headquarters or significant operations in the region, such as Community Health Systems and Healthways, providing a range of jobs from medical professionals to administrative roles.
Another significant industry is finance and insurance. Franklin is home to several major companies in these sectors, including Nissan Financial Services and Jackson National Life Insurance. These companies not only provide employment opportunities but also contribute significantly to the local economy through their business operations.
The information technology sector is also flourishing in the area, with several tech companies setting up shop in Franklin. For instance, Microsoft and Mars Petcare's Digital division both have offices here. The growing tech scene has spurred a range of supporting businesses, from software development to digital marketing agencies, further enriching the local economy.
Retail and hospitality also play a significant role in Franklin's economy. The CoolSprings Galleria and downtown Franklin are both major retail hubs, while the local restaurant and hotel industry is vibrant, catering to both residents and tourists.
Furthermore, Franklin has a thriving arts and entertainment industry. With proximity to Nashville, known as "Music City", music and related creative industries have a noticeable presence. This includes recording studios, event management companies, and a vibrant community of musicians and artists.
Education, too, is a significant sector, with a number of top-rated schools and educational institutions in the area, offering employment opportunities from teaching to administrative roles.
In all, the area around Hurstbourne Park benefits from a diverse and dynamic economy, driven by a wide range of businesses and industries that contribute to the area's prosperity and quality of life.
Hotels and Lodging
Those visiting Hurstbourne Park in Franklin, TN, will find a variety of inviting and comfortable lodging options in the vicinity. From upscale hotels to charming bed and breakfast establishments, there's something to suit every traveler's taste and budget.
Among the most luxurious accommodations in the area is the Franklin Marriott Cool Springs. This sophisticated hotel offers spacious rooms and a host of amenities including a fitness center, indoor pool, and on-site dining options. It's a popular choice for business travelers and anyone seeking a pampered stay.
If you prefer a more boutique experience, the Harpeth Hotel, located in downtown Franklin, is an excellent choice. This unique hotel, part of the Curio Collection by Hilton, features elegantly decorated rooms and a prime location that puts guests right in the heart of the historic downtown area, with its variety of shops, restaurants, and entertainment venues.
For those seeking a home-away-from-home ambiance, the local bed and breakfast scene provides several appealing options. A standout is the Magnolia House Bed and Breakfast, a charming historic home that offers an intimate and relaxed atmosphere. Guests enjoy spacious, comfortable rooms, delicious breakfasts, and the kind of personalized service that only a B&B can provide.
Another great B&B is the Brentwood Bed and Breakfast, located in a tranquil, rural setting just a short drive from Franklin. With its cozy rooms and warm, welcoming hosts, it's the perfect spot for a quiet, relaxing getaway.
For budget-conscious travelers, there are several well-regarded chain hotels in the area, such as the Hampton Inn & Suites, Holiday Inn Express, and Comfort Inn. These establishments offer clean, comfortable accommodations at an affordable price point, often with added amenities like complimentary breakfasts and fitness centers.
Regardless of where you choose to stay, you're sure to find a warm welcome and genuine Southern hospitality in the Hurstbourne Park area. Whether you're in town for a brief visit or an extended stay, the range of accommodations ensures a comfortable and enjoyable experience.
Travel and Transportation
When it comes to air travel and public transportation, residents of Hurstbourne Park, Franklin, TN are conveniently positioned. The closest major airport is Nashville International Airport (BNA), located approximately 20 miles north of Franklin. A typical drive between Hurstbourne Park and the airport takes about 25-30 minutes via I-65, depending on traffic. Nashville International offers a broad range of domestic and international flights, served by numerous major airlines.
For local travel, Franklin Transit Authority operates several routes within the city, offering an affordable and environmentally-friendly option for getting around. The service operates six days a week, from Monday to Saturday, and covers many of the key points of interest in Franklin, including the downtown area, shopping centers, medical facilities, and office parks.
For those who need to commute to Nashville, the Regional Transportation Authority (RTA) provides commuter bus and train services. The Music City Star Commuter Rail has a station in nearby Brentwood, offering a relaxing alternative to driving during peak traffic times.
Ridesharing services, such as Uber and Lyft, are also readily available in the Franklin area, providing a convenient option for door-to-door transportation. For those who prefer to drive, Franklin's location just off I-65 makes it easy to access the wider Nashville metropolitan area and beyond.
Lastly, for cyclists, the city of Franklin has been working to expand its network of bike lanes and trails, making cycling a more viable option for both commuting and recreational travel.
Overall, the variety of transportation options in and around Hurstbourne Park makes it easy for residents to get where they need to go, whether they're traveling locally, commuting to work, or flying out for a vacation.