Hunters Chase, Franklin, TN Homes for Sale
Hunters Chase, Franklin, TN Property Listings
December 1, 2023
Rather speak with a local Hunters Chase, Franklin real estate agent on the phone instead? Give us a call at
(615) 257-8317
for a free consultation. We look forward to helping you find the perfect home!
Hunters Chase Homes
Hunters Chase, located in the heart of Franklin, Tennessee, is renowned for its beautifully constructed homes that feature a blend of traditional and contemporary architecture. The houses here are meticulously designed to encapsulate a mix of Southern charm and modern comfort, most featuring four to five bedrooms and typically ranging in size from 2,500 to over 4,000 square feet. These expansive homes also include features like gourmet kitchens, master suites with spa-like bathrooms, and spacious yards perfect for children's play areas or landscaped gardens.
The houses in Hunters Chase often boast luxury elements such as hardwood floors, granite countertops, and stainless-steel appliances. Many homes have also been upgraded to include features such as energy-efficient appliances and smart home technology, demonstrating how Hunters Chase marries tradition with modernity. The grandiose exteriors are equally impressive, featuring brick or stone facades, multi-car garages, and impeccably landscaped yards that echo the natural beauty of Tennessee.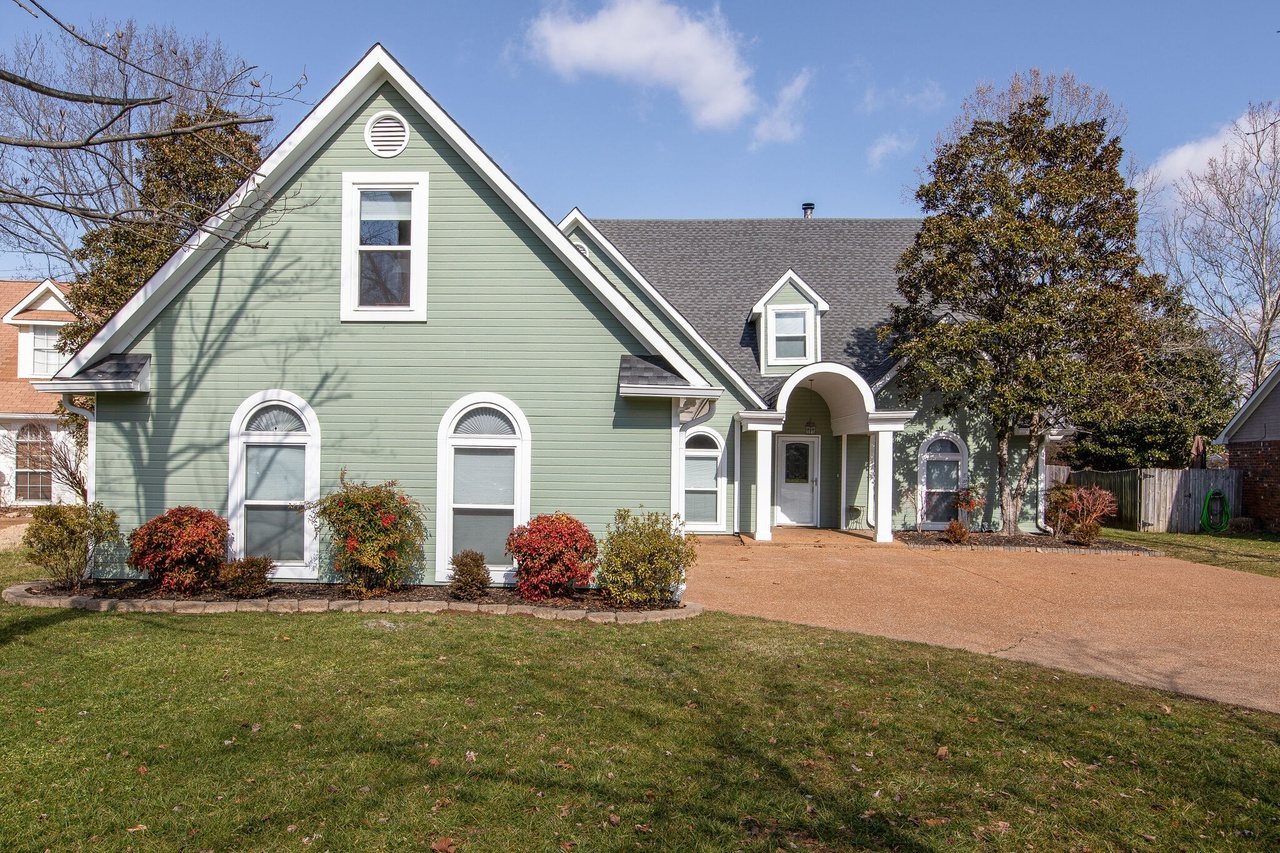 The community of Hunters Chase reflects the same sense of elegance and comfort that its homes provide. The neighborhood features ample green spaces, walking trails, and a community pool that serves as a central gathering spot during warm summer days. These amenities, coupled with the community's commitment to safety, make it a family-friendly neighborhood. The quiet, tree-lined streets are an embodiment of the tranquility that residents value in this community.
Hunters Chase is not just a residential community, but a hub of social activity as well. Its proximity to downtown Franklin provides residents with a multitude of dining, shopping, and cultural experiences. Franklin itself is a city rich in history and brimming with Southern hospitality. It's home to numerous festivals throughout the year, live music events, and historical tours, offering endless entertainment options. For those who enjoy outdoor activities, Hunters Chase is also a short distance from several parks and golf courses.
Education is another strong point in this community, as it falls within the highly-rated Williamson County School District. Schools in this district are known for their commitment to academic excellence, comprehensive extracurricular programs, and innovative teaching methods. In short, Hunters Chase is a neighborhood that offers quality housing, robust community amenities, and a vibrant social scene, all within a serene and safe environment.
Similar Communities
One of the comparable neighborhoods to Hunters Chase in Franklin, Tennessee, is Founders Pointe. Known for its stylish homes that merge traditional architecture with modern conveniences, the houses here are similar in size to those in Hunters Chase, typically ranging between 2,500 and 4,000 square feet. These homes often feature open floor plans, high-end kitchen appliances, and large, landscaped yards. Much like Hunters Chase, Founders Pointe is a family-friendly community with a swimming pool, playground, and multiple green spaces perfect for recreation.
Another comparable neighborhood is Sullivan Farms. This picturesque community boasts well-designed homes that resonate with the charm of southern living. Properties in Sullivan Farms are similar in price point to Hunters Chase and range from 2,000 to over 3,500 square feet in size. The homes come equipped with modern amenities such as granite countertops, hardwood floors, and ample storage space. The neighborhood itself mirrors the tranquility and community-focused lifestyle found in Hunters Chase, with amenities including a community pool, a clubhouse, and walking trails.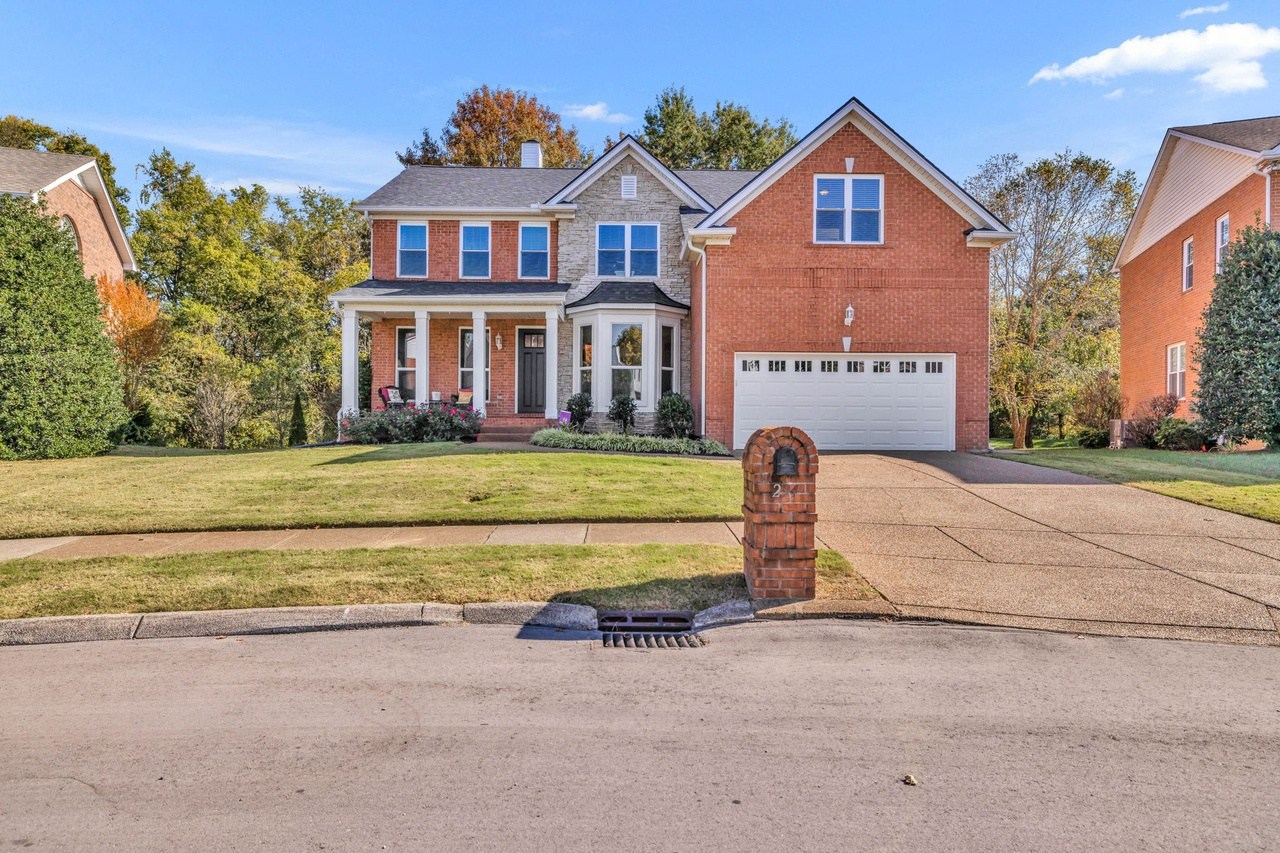 McKays Mill is yet another neighborhood that shares similarities with Hunters Chase. It features elegant homes that blend seamlessly into the natural beauty of the Tennessee landscape. The homes here generally range from 2,500 to 3,500 square feet and include several luxury amenities like gourmet kitchens, spa-like bathrooms, and spacious outdoor areas. The community also features a wealth of amenities including a fitness center, a clubhouse, an Olympic-sized swimming pool, and several walking trails.
Fieldstone Farms is another community worth mentioning. With its well-crafted homes ranging from 1,500 to over 4,000 square feet, it provides a variety of options for potential homebuyers. These homes, much like those in Hunters Chase, are thoughtfully designed, blending traditional exteriors with contemporary interiors equipped with modern amenities. The neighborhood's amenities are also robust, including two swimming pools, tennis courts, and a clubhouse, promoting an active and social lifestyle similar to that of Hunters Chase.
In the heart of Franklin lies the picturesque community of Cool Springs East. This neighborhood shares a similar price point with Hunters Chase and boasts beautiful homes that feature traditional southern architecture. The properties here typically range from 2,500 to over 4,000 square feet, featuring amenities like gourmet kitchens, large master suites, and spacious backyards. Community amenities include a swimming pool, tennis courts, and a clubhouse. Its prime location near the Cool Springs Galleria provides residents with numerous shopping and dining options, reminiscent of the vibrant social scene near Hunters Chase.
Food Scene
The culinary scene near Hunters Chase in Franklin, TN, is a delightful blend of tradition, innovation, and international flair. A few minutes from the neighborhood, you'll find Gray's on Main, a charming, historic eatery that's a favorite among locals. Housed in a 19th-century Victorian building, Gray's specializes in southern classics like shrimp and grits and fried chicken, not to mention their artisanal cocktails crafted in the upstairs bar.
For something a little more international, Cool Cafe offers Filipino cuisine right in the heart of Franklin. Known for their authentic, home-cooked meals, this family-run business serves traditional dishes like lumpia, adobo, and pancit, giving the community a taste of the rich flavors of the Philippines.
Barbecue enthusiasts should not miss the opportunity to dine at the famous Puckett's Grocery & Restaurant. Puckett's is all about hearty, southern BBQ, and has a reputation for their slow-smoked ribs and pulled pork. It's not just about the food here, Puckett's is known for its laid-back, rustic ambiance and often features live local music in the evenings.
If you're after a more upscale dining experience, the Red Pony Restaurant on Main Street is an excellent choice. It offers a fine dining menu that changes seasonally, making use of locally sourced ingredients to create a variety of inventive dishes. From their succulent seared scallops to their delectable lamb chops, every dish at Red Pony is a culinary masterpiece.
For a casual lunch or a quick bite, Franklin Mercantile Deli on East Main Street has a cozy atmosphere and a delicious selection of sandwiches, salads, and homemade soups. Their fresh ingredients and flavorful combinations, such as the chicken salad on a fresh croissant or the roasted turkey and avocado sandwich, make this spot a must-visit.
And let's not forget the pizza lovers! Mellow Mushroom, a short distance from Hunters Chase, offers an extensive menu of gourmet pizzas, calzones, and craft beers. With their eclectic, art-filled decor and relaxed atmosphere, Mellow Mushroom is a great place for a family dinner or a get-together with friends.
For sushi and Asian fusion cuisine, locals head to Koi Sushi and Thai. It's known for its extensive sushi menu, delicious Thai dishes, and a stylish yet comfortable dining atmosphere. Whether you're after a spicy tuna roll or a warming bowl of Massaman curry, Koi is a fantastic choice.
Entertainment
Entertainment and sporting events in and around Hunters Chase in Franklin, TN, offer a wide array of exciting activities for residents. The historic downtown Franklin itself is an epicenter of entertainment, with its wide range of specialty shops, art galleries, and vintage theaters. The Franklin Theatre, a restored 1930s movie house, for example, regularly showcases a mix of classic films, live music, and local performances.
If you're into the music scene, you'll love the local venues like Kimbro's Pickin' Parlor, known for its lively ambiance and eclectic line-up of musicians. It's the place to be if you're looking to enjoy a mix of bluegrass, folk, or country music while relaxing in a comfortable, intimate setting.
On the sports front, just a short drive from Hunters Chase, you'll find the Brentwood Skate Center. Perfect for family outings or weekend fun, it's an indoor roller-skating rink that offers public skate sessions, private parties, and even roller-skating lessons.
For golf lovers, the Forrest Crossing Golf Course provides an 18-hole course with scenic river views. It's a great spot to enjoy a day of golf or to take lessons to improve your game. For those who enjoy watching sports, a short drive to Nashville will take you to the Nissan Stadium, home of the Tennessee Titans, or to Bridgestone Arena to catch a Nashville Predators hockey game.
For the horse enthusiasts, Franklin plays host to the Iroquois Steeplechase, one of the oldest and most prestigious horse racing events in the country, which attracts thousands of visitors every year.
Franklin also holds various festivals throughout the year that provide a fun and lively atmosphere. The Main Street Festival is a must-visit, featuring arts and crafts vendors, food, and music. Pilgrimage, a music and cultural festival that attracts nationally recognized artists, is another can't-miss event that offers a great mix of music, food, and artisan crafts.
In summary, whether you're a sports fan, a music lover, or someone who enjoys arts and culture, the area surrounding Hunters Chase offers a variety of entertainment options to cater to a diverse range of interests.
Health and Wellness
Living in Hunters Chase, Franklin, TN, places you within easy reach of a variety of health and wellness options that support a balanced lifestyle. One of the standout features of the area is the rich network of parks and green spaces available for residents. From the scenic walking trails of Pinkerton Park to the vast expanses of the Harlinsdale Farm Park, these local green spaces offer ample opportunity for exercise, relaxation, and connection with nature.
For those who prefer a more structured fitness routine, there are several well-equipped fitness centers nearby. Franklin Athletic Club, for instance, offers a full range of workout equipment, personal training, group classes, and even has an outdoor pool. It's a great place to meet your fitness goals whether you prefer strength training, cardio, or yoga. Another option is OrangeTheory Fitness, known for its high-intensity interval training classes, which are designed to increase endurance, strength, and power.
Nutrition is a key aspect of maintaining a healthy lifestyle, and the local farmers' market, held at The Factory at Franklin, makes it easy to incorporate fresh, locally-sourced produce into your diet. This vibrant market features a wide variety of fruits, vegetables, baked goods, and other wholesome products from local farms and artisans.
Healthcare facilities are also readily accessible. The Williamson Medical Center, a renowned regional hospital, is just a short drive away and provides comprehensive medical services. They offer top-notch care in a range of specialties from cardiology and orthopedics to maternity care and pediatrics. In addition, there are numerous wellness clinics, chiropractors, and holistic health practitioners in the area that offer services like acupuncture, massage therapy, and nutritional counseling.
Mental wellness is equally catered for in the area surrounding Hunters Chase. There are numerous therapists and counselors practicing in Franklin, providing services that support mental health and emotional wellbeing. In addition, the local community centers often host wellness workshops and mindfulness sessions that can help manage stress and promote a balanced lifestyle.
With a mix of outdoor recreational activities, quality fitness centers, a vibrant local food scene, and accessible healthcare, the area around Hunters Chase, Franklin, TN, is well-equipped to support the health and wellness of its residents.
Outdoor Lifestyle
When it comes to embracing an outdoor lifestyle, the area surrounding Hunters Chase, Franklin, TN, offers plenty of opportunities. From beautifully maintained parks to scenic walking trails, residents have an abundance of choices to enjoy the great outdoors.
Pinkerton Park is one of the most popular green spaces in the area. With its extensive network of walking trails, including a loop that takes you across the picturesque Harpeth River, it's a favorite among joggers, walkers, and families alike. The park also features a large playground, picnic areas, and an outdoor fitness court, making it an ideal spot for a family day out.
If you're a nature enthusiast, you won't want to miss a visit to the Harpeth River State Park, a short drive from Hunters Chase. This linear park is home to a wealth of natural beauty, including the Harpeth River, limestone bluffs, and abundant wildlife. It offers a variety of outdoor activities, such as canoeing, fishing, hiking, and bird-watching.
Jim Warren Park, another outdoor haven, offers a variety of sports facilities, including baseball fields, soccer fields, and a disc golf course. There's also a large pond, an expansive playground, and several picnic pavilions. It's a great place for organized sports or a leisurely stroll, and it hosts several community events throughout the year.
On a hot summer day, you can head to the Williamson County Recreation Complex at Nolensville, which boasts a large outdoor pool, complete with a lazy river, water slides, and splash pads for kids. The complex also includes walking trails, picnic areas, and a well-maintained playground.
For those who enjoy hiking, the Timberland Park located off the Natchez Trace Parkway is a must-visit. With its well-marked trails, scenic overlooks, and abundant wildlife, the park offers a peaceful retreat into nature.
If cycling is your thing, the Franklin Greenway offers miles of paved trails that meander through the city, connecting various parks and neighborhoods, including downtown Franklin. It's a wonderful way to explore the city, get some exercise, and enjoy the outdoors.
Whether you're a seasoned nature lover, a sports enthusiast, or simply someone who enjoys a picnic in the park, the areas surrounding Hunters Chase have something to offer everyone. It's this blend of accessible outdoor amenities that make living in this part of Franklin such a joy.
Education
For families with school-age children, the area surrounding Hunters Chase, Franklin, TN, provides an array of quality public and private education options. The local public schools are part of the Williamson County School District, one of the top-ranked school districts in the state known for its commitment to academic excellence and robust extracurricular programs.
Nearby public schools include Franklin High School, known for its high academic standards and comprehensive AP program. Its athletic programs are also top-notch, and the school consistently performs well in a variety of sports. Grassland Middle School, which serves grades 6-8, also provides a strong academic curriculum as well as numerous clubs and sports teams. On the elementary level, Walnut Grove Elementary offers a nurturing learning environment that fosters academic achievement and character development.
For those who prefer private education, there are several highly respected private schools in the area. Battle Ground Academy, a college preparatory school that serves students from Kindergarten through 12th grade, offers a rigorous academic program, extensive fine arts offerings, and a diverse range of sports. The school's beautiful campus and state-of-the-art facilities create an ideal learning environment.
Another notable private school is Franklin Road Academy, a non-denominational Christian school that offers a challenging curriculum in a supportive and inclusive environment. From its strong STEM programs to its emphasis on service learning, Franklin Road Academy offers a well-rounded education.
Montessori School of Franklin is also an option for parents seeking a more individualized approach to their child's education. Catering to children from preschool through 8th grade, the school follows the Montessori philosophy of self-directed learning, fostering curiosity, creativity, and independent thinking.
Finally, for parents seeking an immersive faith-based education for their children, St. Matthew Catholic School is a prominent option in the area. Offering classes for Kindergarten through 8th grade, the school provides a curriculum that blends academic excellence with spiritual development.
In conclusion, whether families are seeking public or private education, the area around Hunters Chase provides a wealth of excellent options. These institutions underscore the community's strong commitment to quality education and the development of well-rounded students.
Shopping and Retail
When it comes to shopping and retail options, residents of Hunters Chase, Franklin, TN, find themselves well-situated to enjoy a diverse array of choices. Just a short drive away is the heart of Downtown Franklin, a vibrant hub that offers a delightful mix of boutique shops, antique stores, and specialty retailers. This historic area not only offers an engaging shopping experience but also a charming, walkable streetscape with beautifully preserved buildings.
A standout among these is The Franklin Mercantile, a delightful shop offering an eclectic mix of home decor items, unique gifts, and artisanal goods. Also located downtown is Landmark Booksellers, a local gem packed with rare books and rich history. For fashion aficionados, there are a variety of boutiques like Jondie and Franklin Road Apparel that offer a curated selection of stylish clothing, accessories, and footwear.
For a more modern shopping experience, CoolSprings Galleria is just a short drive away. This expansive shopping mall features more than 150 stores including popular retailers like Apple, Macy's, and H&M. It also houses a variety of dining options, making it a one-stop destination for a day of shopping and leisure.
Nearby, you'll also find the Thoroughbred Village Shopping Center, which hosts a range of stores including a supermarket, a health food store, and several specialty shops. This convenient shopping center makes it easy to run errands and pick up everyday essentials.
If you're looking for locally sourced goods and produce, don't miss the Franklin Farmers Market held at the Factory at Franklin. This bustling market features a variety of local vendors selling fresh produce, baked goods, artisanal cheeses, and more. It's a wonderful place to connect with the local community while supporting local farmers and producers.
With these varied shopping and retail options, the area surrounding Hunters Chase offers residents everything from convenient everyday shopping to the opportunity to find unique, one-of-a-kind items.
Business and Economy
The economy surrounding Hunters Chase, Franklin, TN is diverse and dynamic, with numerous industries contributing to its strength and stability. One of the primary industries in Franklin, and Williamson County as a whole, is healthcare. The area has a high concentration of healthcare companies including Community Health Systems, Williamson Medical Center, and Healthways. These organizations not only provide a wide range of medical services but also employ a significant number of residents, creating a robust healthcare sector.
The technology and IT sector also plays a significant role in the local economy. Companies such as Optum, a leading health services and innovation company, and Nissan North America, which has its IT operations in the area, are major employers. The presence of these technology and IT companies contributes to a vibrant and growing tech community in Franklin.
Moreover, the finance sector is prominent, with numerous banks and financial services firms having a strong presence in the area. Franklin is home to several corporate headquarters, including that of Nissan North America and Mars Petcare, contributing significantly to the local economy and job market.
The area also supports a thriving small business community, with an array of independent shops, restaurants, and service providers contributing to the local economy's vibrancy. From boutique retail stores in the charming downtown area to family-owned restaurants and artisanal food producers, these businesses add to the unique character of Franklin.
The entertainment industry also has a foothold in Franklin, particularly in the music and arts sectors. There are numerous music studios, independent record labels, and performing arts organizations in the area. The Franklin Theatre, for example, is a historic venue that showcases local performers as well as touring musicians and theater productions.
Education and government are also significant sectors, with Williamson County Schools and the City of Franklin being among the top employers. This diversity of industries helps ensure a resilient local economy and provides residents of Hunters Chase with a wide range of employment opportunities.
Hotels and Lodging
If you're looking for a place to stay close to Hunters Chase, Franklin, TN, you'll be delighted by the variety of lodging options available. Franklin's unique charm is reflected in its assortment of accommodations that range from luxury hotels to quaint bed and breakfast establishments, satisfying diverse visitor preferences.
A popular choice for many is the Franklin Marriott Cool Springs. Conveniently located near the CoolSprings Galleria and local business parks, this modern hotel offers comfortable rooms, an indoor pool, a fitness center, and an on-site restaurant. Its comprehensive amenities make it a perfect choice for both business and leisure travelers.
For a more boutique experience, The Harpeth Hotel located in downtown Franklin, provides a luxury stay in a beautifully designed environment. The hotel's distinctive character is a nod to the city's rich history and Southern charm. It boasts spacious rooms, a courtyard bar, and an upscale restaurant, making it a delightful place to unwind after exploring the local sights.
If you're seeking a homier feel, the Pot N' Kettle Cottages are an excellent choice. These beautifully renovated historic homes offer guests the comfort of modern amenities while maintaining their original charm. Located in Leiper's Fork village, just a short drive from Franklin, they provide a peaceful retreat that feels like a home away from home.
Bed and breakfast establishments are also a great option for visitors looking for a more personalized stay. The Magnolia House, a beautiful historic property, offers a cozy, intimate experience with its tastefully decorated rooms and delicious home-cooked breakfasts. Another delightful bed and breakfast is Butterfly Meadows Inn and Farm. Set on a tranquil 85-acre farm, it provides a rustic yet comfortable escape with beautiful scenery and warm hospitality.
Whether you're in town for a brief visit or planning an extended stay, the area surrounding Hunters Chase, Franklin, TN, offers a variety of accommodations that can make your visit comfortable, memorable, and truly reflective of the Southern hospitality Franklin is known for.
Travel and Transportation
If you're traveling to or from Hunters Chase, Franklin, TN, it's important to know that the nearest major airport is Nashville International Airport (BNA). Approximately 21 miles north of Franklin, it's a convenient hub for domestic and international flights. Depending on traffic, you can usually make the drive in about 30 to 45 minutes. The airport is served by numerous airlines, providing a wide array of flight options to various destinations.
Regarding public transportation, Franklin Transit operates fixed bus routes and a TODD (Transit on DemanD) service within the city limits. The fixed routes primarily serve the city's major commercial and residential areas, while the TODD service offers more flexibility. You can call ahead to schedule a pickup and drop-off at specific locations within the service area. This service can be a convenient option for getting around the local area, especially for those who prefer not to drive or want a more environmentally friendly transportation option.
Additionally, rideshare services like Uber and Lyft are widely used in the area and can provide convenient transportation to various points of interest, including the airport, shopping centers, parks, and downtown Franklin. They can be a practical choice for those times when you want to leave the car at home or need a ride after enjoying a night out in downtown Franklin.
For those who prefer a more active mode of transportation, the city of Franklin has been expanding its network of bike lanes and multi-use paths. So, whether you're commuting, running errands, or simply enjoying a leisurely ride, these paths offer a safer and more enjoyable biking experience.
In sum, whether you're flying out of town, commuting to work, or simply exploring the local area, there are various transportation options available to residents of Hunters Chase, Franklin, TN.