Hillsboro Acres, Franklin, TN Homes for Sale
Hillsboro Acres, Franklin, TN Property Listings
December 1, 2023
Rather speak with a local Hillsboro Acres, Franklin real estate agent on the phone instead? Give us a call at
(615) 257-8317
for a free consultation. We look forward to helping you find the perfect home!
Hillsboro Acres Homes
Homes in Hillsboro Acres, Franklin, Tennessee, offer a delightful blend of traditional architecture and contemporary charm. They embody Southern-style design aesthetics with spacious floorplans, ranging from three to five bedrooms on average. Beautifully maintained front lawns accent the exteriors, while extensive backyards offer ample space for recreational activities and outdoor gatherings. A notable feature of the houses is the use of hardwood floors and vaulted ceilings, which add an air of timeless elegance to the interiors. Modern amenities, such as gourmet kitchens with state-of-the-art appliances and luxurious bathrooms with high-quality fixtures, are other appealing aspects of these homes.
Beyond the interior and exterior details of the homes, the community spirit in Hillsboro Acres is an invaluable asset. It's a close-knit community where neighbors know each other and often organize social events, which imbue a sense of unity and belonging. Safe, quiet, and family-friendly, the area is ideal for those seeking tranquility without sacrificing the conveniences of a city. Furthermore, with many families and retirees making their homes here, it has a mixed demographic profile that adds to its vibrant community life.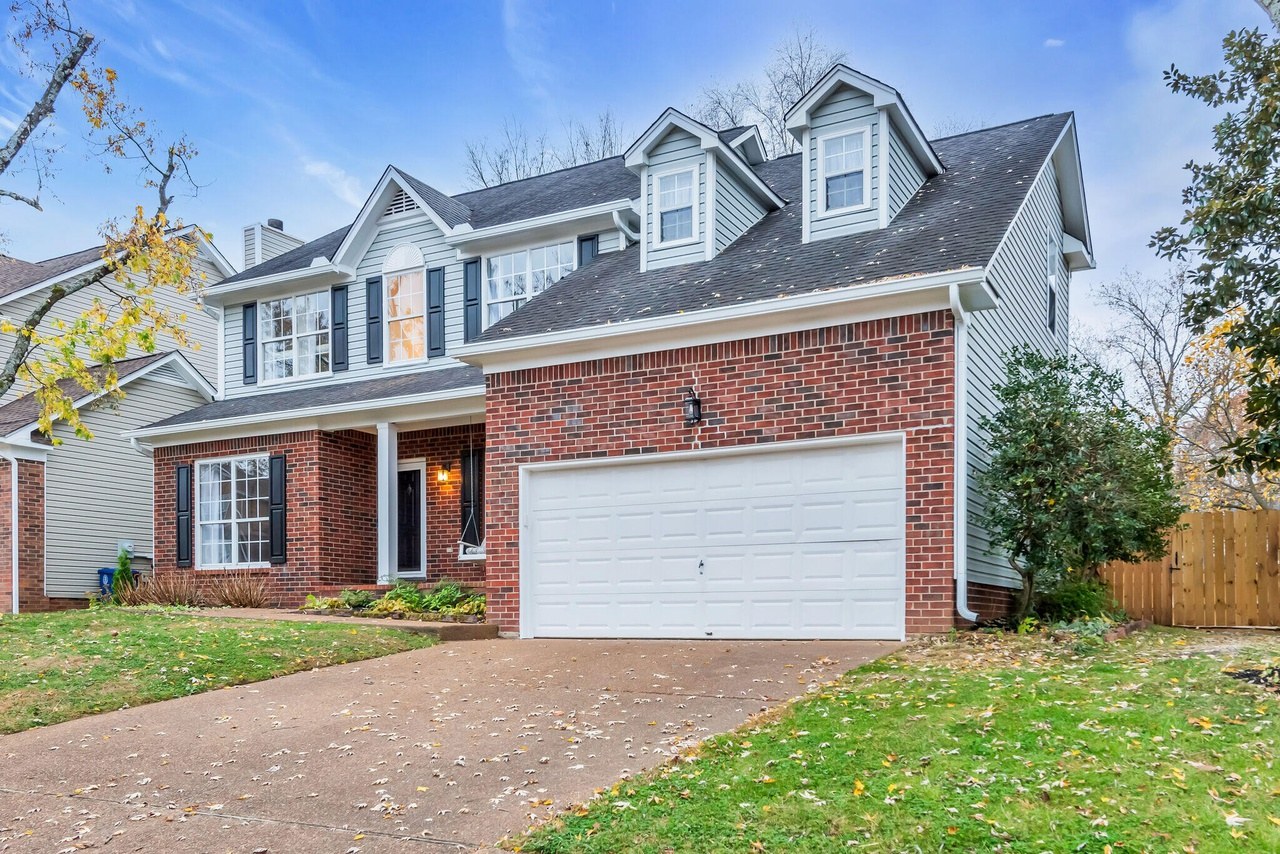 The proximity to downtown Franklin also adds to the appeal of Hillsboro Acres. Residents can enjoy the best of both worlds: the serenity of suburban living and easy access to the city's bustling commercial areas. Franklin's historic downtown area, renowned for its well-preserved architecture, eclectic shopping, and a diverse array of restaurants, is just a short drive away. Plus, the esteemed Williamson County School District, which includes some of the state's top-rated schools, serves the area, making it an attractive choice for families with school-aged children.
Recreational amenities abound in and around Hillsboro Acres. Nearby, residents have access to a number of parks, hiking trails, and golf courses. The Harlinsdale Farm, a historic landmark now serving as a public park, is a favorite destination for outdoor enthusiasts. Additionally, the community is conveniently located near the Cool Springs Galleria, a large shopping complex with a range of stores, restaurants, and entertainment options. Hillsboro Acres, thus, offers a balanced lifestyle that harmoniously blends comfort, convenience, and community spirit.
Similar Communities
The McKay's Mill neighborhood, situated a few miles northeast of Hillsboro Acres in Franklin, is similar in both price point and construction style. Homes here also represent a mix of traditional and contemporary styles, with plenty of space for families of various sizes. Interiors are characterized by modern amenities and high-end finishes, while exteriors boast well-manicured lawns and spacious outdoor spaces. The community features a range of amenities including a clubhouse, swimming pool, and playground. Its prime location offers residents quick access to Cool Springs Galleria and a wealth of dining options, not to mention a short commute to Nashville.
Another neighborhood that shares similarities with Hillsboro Acres is Fieldstone Farms, a master-planned community located west of downtown Franklin. This established neighborhood boasts a variety of home styles, from single-family homes to townhouses, with most being built in the 1990s and early 2000s. Like Hillsboro Acres, homes in Fieldstone Farms feature spacious floor plans, hardwood floors, and modern kitchens. The community provides a host of amenities, including swimming pools, tennis courts, walking trails, and a fitness center. Residents also enjoy the convenience of nearby shopping centers and top-rated schools.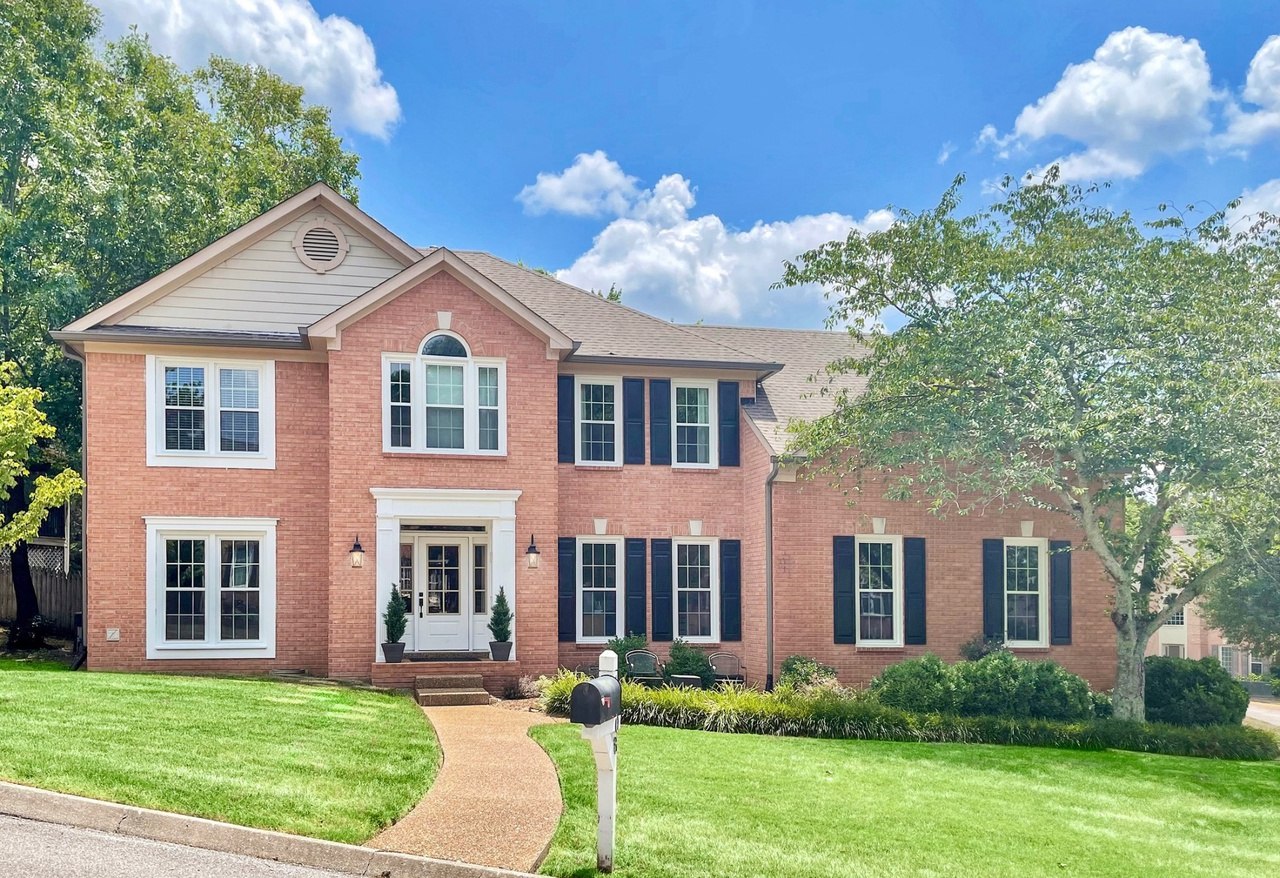 Westhaven, a planned community situated on Franklin's west side, also matches the price point and lifestyle of Hillsboro Acres. It offers a range of home styles, from townhomes to larger single-family homes, all designed with a mix of traditional Southern charm and modern elegance. Westhaven stands out with its extensive list of amenities, including a golf course, swimming pools, tennis courts, and even its own town center filled with shops and restaurants. A wide range of community events, from concerts to farmer's markets, contribute to a vibrant and engaging lifestyle. Its convenient location, combined with its community spirit and upscale homes, make it a comparable choice to Hillsboro Acres.
Eastwood Neighbour is another neighborhood comparable to Hillsboro Acres. Located in the southeastern part of Franklin, Eastwood Neighbour features homes built in the early to mid-2000s, with architectural styles and finishes that echo those in Hillsboro Acres. The neighborhood is renowned for its large, well-manicured lawns, mature trees, and peaceful ambiance. Residents enjoy proximity to a variety of amenities, including shopping centers, recreational facilities, and top-tier schools. The quiet, laid-back lifestyle here is akin to that of Hillsboro Acres, making it a compelling alternative for those considering this area.
Food Scene
Residents of Hillsboro Acres in Franklin, TN are truly spoiled when it comes to dining options. The food scene around here is a melting pot of flavors, ranging from traditional Southern fare to international cuisines. Let's dive into some of the local favorites, shall we?
Just a few minutes' drive from Hillsboro Acres, you'll find Gray's On Main. This restaurant is housed in a charming, historic building and they serve up a delicious mix of Southern classics with a modern twist. Their shrimp and grits are said to be out of this world. Plus, they offer an extensive list of craft cocktails and local brews. Gray's is not just a restaurant, it's an experience, with live music on the upper floor to top off your dining.
For pizza lovers, Mellow Mushroom on West McEwen Drive is a must-visit. The eatery offers an extensive selection of artisanal pizzas, with options for customization that cater to every palate. Whether you're a fan of classic pepperoni or you prefer a more exotic topping combination, this place has you covered. And if you're in the mood for a salad or a hoagie, they've got that too!
If you're a fan of Asian cuisine, Thai Esane on Meridian Boulevard is another local hotspot. Known for its authentic Thai food, this family-run restaurant dishes up classics like Pad Thai, Green Curry, and Pineapple Fried Rice. The vibrant flavors and fresh ingredients make it a popular choice for both lunch and dinner.
And let's not forget about the local barbeque scene. Puckett's Grocery & Restaurant on Fourth Avenue North is an institution in these parts. Famous for their slow-smoked BBQ ribs and pulled pork, this is the place to go if you're craving a hearty meal. They also offer live music performances, making it a great spot to enjoy some tunes with your meal.
But what about breakfast? Well, you can't beat the Frothy Monkey! Known for their coffee, they also have an extensive food menu with options like avocado toast, breakfast burritos, and their signature 'Monkey Moco'. It's the perfect place to grab a leisurely brunch or a quick coffee to start your day.
Entertainment
When it comes to music and cultural events, Franklin is well-known for its vibrant entertainment scene. The nearby Franklin Theatre hosts a variety of performances ranging from live music to classic films and theater productions. Additionally, the city is a hotspot for several festivals throughout the year, including the Main Street Festival and the Pilgrimage Music & Cultural Festival, which showcase local talent and artists from around the globe.
In the realm of sports, Franklin is home to a rich array of recreational activities. The A-Game Sports Complex often hosts local basketball, volleyball, and hockey games, with opportunities for spectators to get involved. The city is also home to several golf courses like the Vanderbilt Legends Club, which not only allows golfers to enjoy a round or two but also hosts local and national tournaments.
Outdoor activities are abundant near Hillsboro Acres. The beautiful Harpeth River State Park offers canoeing and kayaking, while there are numerous hiking trails at nearby locations like Radnor Lake State Park and Natchez Trace Parkway, each offering beautiful vistas and picnic spots.
Furthermore, sports enthusiasts can catch live professional sporting events in nearby Nashville. The city is home to the NFL's Tennessee Titans and the NHL's Nashville Predators, providing an excellent opportunity for residents and visitors to enjoy top-tier sports competition. Similarly, NASCAR fans can venture to the Nashville Superspeedway for thrilling motorsport events.
Health and Wellness
Franklin, Tennessee, and its surroundings, including Hillsboro Acres, offers an abundance of health and wellness options that promote a healthy and balanced lifestyle.
Starting with fitness facilities, there are several top-rated gyms and health clubs available in the area. Life Time Fitness is a full-scale gym, spa, and wellness center that offers various services, including personal training, yoga classes, swimming lessons, and wellness coaching. For those looking for a more personalized fitness regimen, Orangetheory Fitness offers group-based, high-intensity interval training sessions that can be tailored to individual fitness levels.
Franklin also boasts a range of outdoor activities that promote a healthy lifestyle. There are plenty of scenic biking and hiking trails in and around the city, like those in Natchez Trace Parkway and Radnor Lake State Park. These locations are not only perfect for physical activity but also provide a serene environment for mental relaxation and mindfulness.
When it comes to nutrition, the city has many health-focused dining options. Whole Foods Market and The Franklin Farmers Market offer fresh, locally sourced fruits, vegetables, and other organic products. Several restaurants, such as First Watch and The Wild Ginger, serve nutritious and delicious meals catering to various dietary preferences, including vegetarian, vegan, and gluten-free options.
Furthermore, Franklin's wellness scene extends beyond just physical health. For those interested in holistic health and wellness, there are several yoga studios, like Half Moon Yoga Healing, offering classes for different experience levels. The city also has wellness centers like Unity Chiropractic and Healing Centers of Franklin, providing services like acupuncture, massage therapy, and stress management coaching.
Last but not least, for residents who prioritize mental health, there are various therapists, counselors, and mental health clinics in the area. Providers like Thrive Counseling and Wellness offer a wide range of therapeutic services, from individual and group therapy to wellness workshops and mindfulness training.
Outdoor Lifestyle
The area around Hillsboro Acres in Franklin, Tennessee, is blessed with abundant natural beauty, making it a fantastic place for those who enjoy outdoor activities and the beauty of nature.
At the heart of Franklin's outdoor scene is the Harpeth River State Park, a natural oasis providing a variety of recreational activities. The park has several archaeological and historic sites and offers outdoor enthusiasts opportunities for hiking, fishing, and bird watching. Moreover, the Harpeth River is perfect for canoeing and kayaking, offering a fun and exciting way to explore the local landscape.
For those who prefer a more leisurely pace, there's the Natchez Trace Parkway. This historic trail is ideal for hiking, biking, and horseback riding. Its dense forests, waterfalls, and unique wildlife provide a beautiful backdrop for a day out in nature. The Birdsong Hollow and the Double Arch Bridge are among the many attractions on this path, offering picturesque views that nature lovers would enjoy.
Franklin is also home to numerous well-maintained city parks, like Pinkerton Park, which is beloved for its large playground and 1-mile walking trail along the Harpeth River. The park also has a Tinkerbell playground, an ADA-accessible area that provides a safe and enjoyable environment for kids of all abilities. Additionally, the Jim Warren Park offers ample green spaces, baseball fields, and picnic pavilions, making it a popular spot for family outings and sports events.
For those who enjoy golf, the city offers multiple golf courses, each with its unique landscape and challenge. The Vanderbilt Legends Club and Forrest Crossing Golf Course offer scenic and enjoyable golfing experiences. These golf courses are surrounded by Tennessee's picturesque rolling hills, adding to the enjoyment of a round of golf.
Finally, the local community encourages an active lifestyle, with various fitness events like 5K races, charity runs, and cycling tours taking place throughout the year. These events not only cater to the fitness needs of the residents but also help foster a strong sense of community and shared love for the outdoors.
Education
The region offers a range of both public and private educational options, making it an ideal place for families with school-aged children.
Public schools in Franklin are part of the Williamson County School District, one of the top-rated school districts in the state. Several elementary, middle, and high schools serve the area, including Franklin High School, recognized for its strong academic programs and a variety of extracurricular activities. The district prides itself on providing an enriched learning experience, from academics to arts and athletics, creating a well-rounded educational environment.
If you're interested in the charter school system, Franklin Classical School is a highly-regarded option. This K-12 charter school uses a unique curriculum integrating classical education with a biblical worldview, emphasizing intellectual, moral, and spiritual development.
As for private education, Battle Ground Academy, a college preparatory school for students from Kindergarten through 12th grade, stands out with a legacy dating back to the 19th century. The school offers rigorous academic programs, a strong emphasis on character development, and a wealth of athletic and artistic opportunities. Another noteworthy private institution is Montessori School of Franklin, which offers a child-centered learning approach for children from pre-school through middle school.
In addition to these, there are specialized private schools such as the New Hope Academy, which promotes cultural diversity and mutual respect amongst its students, or the Benton Hall Academy, which caters specifically to students who struggle in a traditional classroom setting.
Beyond primary and secondary education, Franklin is also home to Columbia State Community College, which offers various associate degree programs and professional certifications. Moreover, Franklin's proximity to Nashville means residents have easy access to prestigious higher education institutions like Vanderbilt University and Belmont University.
Shopping and Retail
Downtown Franklin is a charming blend of historic buildings and modern commerce, making it a unique and vibrant shopping destination. Main Street, with its preserved Victorian architecture, is lined with a variety of boutiques, antique shops, and local artisan stores. Whether you're hunting for unique fashion, handmade jewelry, or one-of-a-kind home decor, there's always something fascinating to discover.
For those who prefer a more modern shopping experience, the CoolSprings Galleria is just a short drive away. This large, indoor shopping mall features a plethora of retailers ranging from high-end fashion brands to technology and home goods stores. Anchor stores include the likes of Macy's and Dillard's, alongside popular retail outlets like Apple, H&M, and Sephora. The Galleria also has a wide array of dining options, making it a perfect spot for a full day of retail therapy.
Meanwhile, The Factory at Franklin offers a unique shopping experience. Housed in a former stove factory, this multi-purpose venue is home to an eclectic mix of local artisan stores, antique shops, and specialty food vendors. The Factory also hosts a weekly farmer's market, featuring local Tennessee produce, dairy, and meats, alongside handcrafted goods and foods from local artisans.
On the luxury end of the spectrum, the nearby city of Green Hills houses The Mall at Green Hills. Here, you'll find high-end retailers such as Louis Vuitton, Tiffany & Co., and Nordstrom. This shopping center caters to those with a taste for luxury brands and designer goods.
Whether you're a fan of charming boutiques, sprawling malls, or historic marketplaces, the shopping scene around Hillsboro Acres, Franklin, TN offers something to satisfy every retail desire.
Business and Economy
Healthcare plays a significant role in Franklin's local economy. Williamson Medical Center, located in Franklin, is a leading provider of health services in the area, employing a substantial number of local residents. Furthermore, several major healthcare companies, including Community Health Systems and Healthways, have their headquarters in Franklin, contributing substantially to the local economy.
Franklin is also a hub for the automotive industry. Nissan North America has its corporate headquarters here, with the company's presence bringing a significant number of jobs to the area. Other businesses related to auto manufacturing, including suppliers and service companies, also find Franklin a strategic location due to its proximity to the larger automotive market in the southern United States.
The city's proximity to Nashville has also made it an attractive location for businesses in the entertainment and music industries. Several recording studios and music labels operate out of Franklin, fostering a creative environment that's interconnected with the broader Nashville music scene.
Moreover, the technology and finance sectors are growing rapidly in Franklin. Companies such as Mars Petcare, a global leader in pet nutrition and health care, and digital marketing company, Optum, have established headquarters in the city, contributing to the local economy and job market. In finance, Franklin is home to several major companies, including the financial services firm, Jackson National Life.
Education is another key sector in the region. With a number of highly-rated public and private schools, as well as Columbia State Community College, the education sector is both a significant employer and a contributor to the vibrancy of the local community.
In addition to these industries, Franklin has a thriving small business community. The historic downtown area is packed with independent boutiques, restaurants, and artisan shops that add to the city's charm and economic vitality.
Hotels and Lodging
For those who appreciate the convenience and amenities of a hotel, there are plenty of options. The Hilton Franklin Cool Springs, for example, is known for its comfortable rooms and great location. It offers a wide array of amenities, including a fitness center, pool, and an on-site restaurant. The Drury Plaza Hotel Nashville Franklin is another highly-rated option, offering spacious suites and complimentary hot breakfast.
If you're looking for luxury, the Harpeth Hotel, located in downtown Franklin, is a member of the prestigious Curio Collection by Hilton. This boutique hotel boasts a unique blend of history and luxury, offering stylish rooms, a rooftop bar, and a top-notch restaurant, 1799 Kitchen and Cocktails.
For a more homely and cozy experience, Franklin offers several Bed and Breakfast options. The Magnolia House Bed and Breakfast, for example, is a charming Victorian-style home that provides a warm, welcoming atmosphere. Each room is uniquely decorated, and guests can look forward to a gourmet Southern breakfast each morning. Another popular option is the Vandyke Bed + Beverage, a unique bed and beverage concept that combines comfortable lodging with an outstanding beverage program.
For those seeking a rural retreat, the Pot N' Kettle Cottages in nearby Leiper's Fork provide a unique and charming experience. These rustic yet luxurious cottages are the perfect place for a tranquil getaway, offering the chance to experience the Tennessee countryside's beauty while being only a short drive from downtown Franklin.
In addition, numerous vacation rental properties are available throughout the area. These range from quaint historic homes in the heart of Franklin to more modern properties with ample space for families. Such options provide the comfort of home while allowing visitors to immerse themselves fully in the local community.
Travel and Transportation
Residents and visitors have a number of options. The closest major airport to Hillsboro Acres is the Nashville International Airport (BNA), which is approximately a 25-30 minute drive away. This major hub provides a wide array of flight options, both domestic and international. The airport is serviced by most major airlines and offers numerous daily flights to destinations across the United States and around the world.
In terms of public transportation, Franklin Transit Authority provides local bus services throughout the city. This service includes fixed routes that operate on weekdays, connecting key locations such as downtown Franklin, CoolSprings Galleria, and various community centers. They also offer a TODD (Transit On DemanD) service, a door-to-door, ride by reservation public transit service that operates within the city limits of Franklin.
If you're looking to venture into Nashville or other nearby towns, the Regional Transportation Authority (RTA) offers a commuter rail service, known as the Music City Star. The nearest station to Hillsboro Acres is about a 25-minute drive away in downtown Nashville. The Music City Star connects several communities in the Nashville metropolitan area, making it an excellent option for those commuting to the city for work or leisure.
For those who prefer driving, Franklin enjoys easy access to I-65, which connects the city to Nashville to the north and Alabama to the south. The city's streets are well-maintained, and traffic, while present during peak hours, is generally lighter than in larger metropolitan areas.
Bike-sharing and ride-sharing services, like Uber and Lyft, are also available in Franklin, offering another convenient option for getting around town. Furthermore, the city's commitment to improving and expanding its network of bike lanes and pedestrian-friendly paths allows residents and visitors an alternative and active method of navigating the area.