Highland Gardens, Franklin, TN Homes for Sale
Highland Gardens, Franklin, TN Property Listings
December 5, 2023
Rather speak with a local Highland Gardens, Franklin real estate agent on the phone instead? Give us a call at
(615) 257-8317
for a free consultation. We look forward to helping you find the perfect home!
Highland Gardens Homes
Highland Gardens in Franklin, TN, features an assortment of homes designed to meet a variety of lifestyle preferences. They showcase the perfect blend of classic Southern architecture and modern amenities. Many of the homes feature brick exteriors, adding to the durability and aesthetic appeal. The interior layouts are designed with spacious rooms and high ceilings, creating an atmosphere of comfort and luxury. Homes commonly offer three to five bedrooms, perfect for growing families or accommodating guests. Numerous residences also include bonus rooms, home offices, or media rooms, adding versatility to the living space. Large, gourmet kitchens with granite countertops, stainless steel appliances, and custom cabinetry are standard features, meeting the needs of modern homeowners.
The homes in Highland Gardens also boast ample outdoor living spaces. From professionally landscaped front yards to expansive backyards, these spaces provide room for leisure activities or social gatherings. Many homes feature screened porches, patios, or decks, while others have built-in swimming pools and outdoor kitchens, perfect for the warm Tennessee summers. These outdoor features emphasize the emphasis on a relaxed and luxurious lifestyle, fostering a sense of community among residents.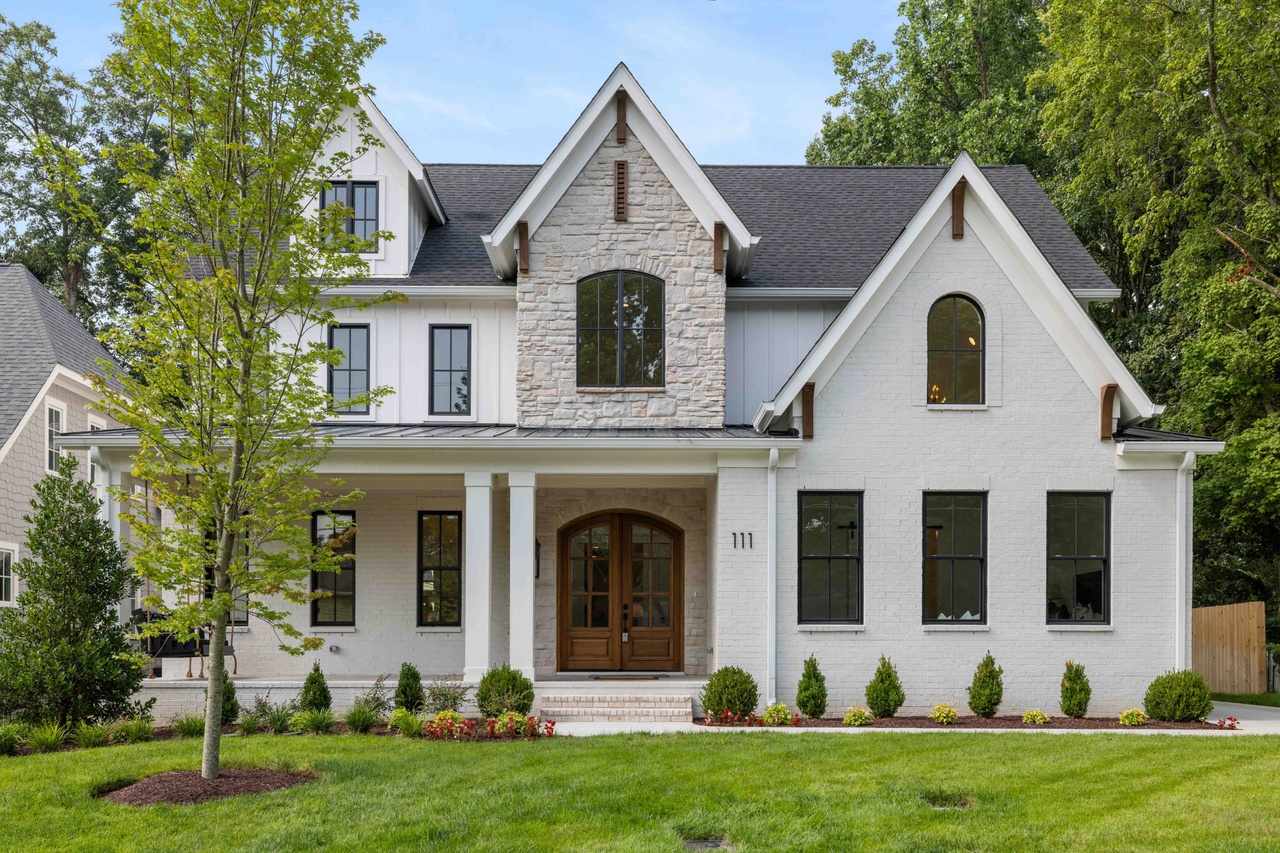 As for the surrounding community, Highland Gardens is a testament to the charm and hospitality of Franklin, TN. The neighborhood boasts well-maintained sidewalks and communal areas, fostering a friendly and welcoming atmosphere. The community prioritizes safety with well-lit streets and an active neighborhood watch. There are also a variety of parks and green spaces nearby, offering opportunities for recreation, picnics, or walks.
Moreover, Highland Gardens is conveniently located near top-rated schools, shopping centers, and restaurants. The Williamson County Schools district is renowned for its quality education and abundance of extracurricular activities, making this neighborhood attractive to families. For shopping and dining, the historic downtown Franklin is just a short drive away, offering a variety of boutique stores, antique shops, and a diverse range of restaurants from fine dining to cozy coffee shops.
Highland Gardens residents also benefit from the rich cultural and historic legacy of Franklin. Local landmarks, historic sites, and museums are peppered throughout the area, allowing residents to immerse themselves in the town's history. Moreover, the community often organizes local events such as farmers' markets, festivals, and concerts, further adding to the vibrant and engaged neighborhood spirit. With its blend of serene residential living and bustling community life, Highland Gardens stands as an epitome of Southern charm and modern convenience.
Similar Communities
One such neighborhood similar to Highland Gardens in price point, construction, and lifestyle is McKay's Mill. Situated in the heart of Franklin, TN, this community features an array of homes characterized by traditional architecture and modern amenities. Houses in McKay's Mill have a similar construction style as those in Highland Gardens, boasting brick exteriors and spacious, versatile interior layouts. High-end features such as gourmet kitchens with granite countertops and stainless steel appliances, along with luxurious master suites, are common. Outdoor living spaces such as patios and decks add to the appeal of these homes, much like Highland Gardens. The community also has an impressive amenity center with a swimming pool, clubhouse, and fitness center, fostering a vibrant and active lifestyle for residents.
Another comparable neighborhood is the Sullivan Farms subdivision. This community also features homes with brick exteriors and well-appointed interiors that closely match the price point of Highland Gardens. The houses often have three to five bedrooms, multiple bathrooms, and bonus spaces for offices or media rooms. Large, professionally landscaped yards are a highlight of Sullivan Farms, mirroring the outdoor living focus found in Highland Gardens. The community is family-friendly and offers a park with a pavilion, playground, and walking trails for residents to enjoy.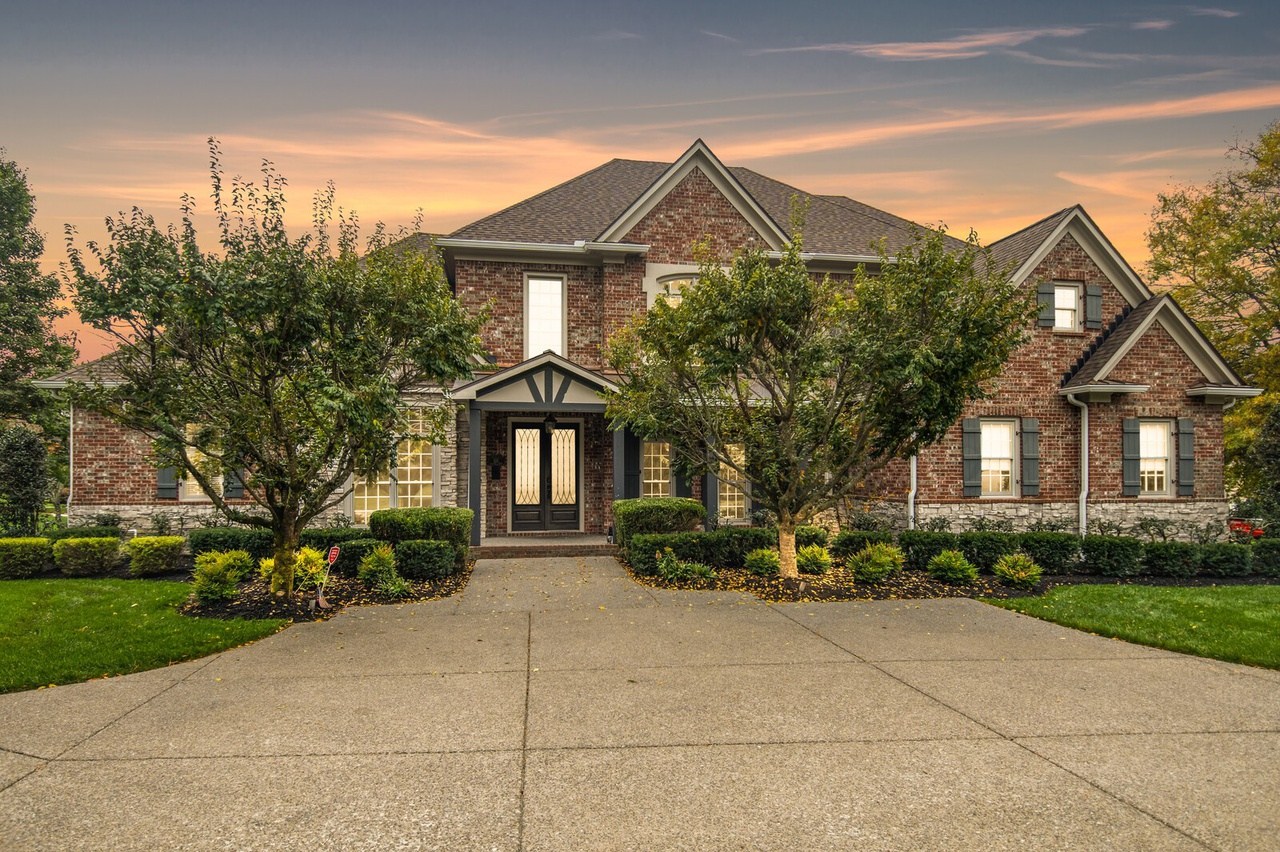 Cool Springs East is yet another neighborhood that parallels the offerings of Highland Gardens. The homes are beautifully constructed, maintaining a similar architectural style with expansive interiors and high-quality features. Residents enjoy well-equipped kitchens, spacious master suites, and outdoor spaces perfect for entertainment. The neighborhood, like Highland Gardens, values community interaction and safety, featuring well-lit streets and a proactive neighborhood watch. Cool Springs East is situated near the Cool Springs Galleria, offering easy access to shopping, dining, and entertainment options.
A final example is Founders Pointe. This neighborhood offers homes similar in construction and price to those in Highland Gardens, featuring brick exteriors and large, open floor plans. In Founders Pointe, homes are equipped with modern amenities such as gourmet kitchens and large master suites. Outdoor living is also a focus here, with many homes featuring decks, patios, and spacious backyards. Founders Pointe is a tight-knit community that offers residents a swimming pool, playground, and sidewalks, fostering an active, engaged lifestyle.
Each of these neighborhoods shares similarities with Highland Gardens in terms of price point, construction, and lifestyle. They each offer beautifully constructed homes with modern amenities, friendly and safe community environments, and convenient access to the many offerings of Franklin, TN.
Food Scene
Highland Gardens residents have no shortage of dining options, with a multitude of restaurants within a short drive that cater to a broad range of culinary preferences. For those who enjoy Southern comfort food, Puckett's Grocery & Restaurant is a must-visit. This local favorite offers mouth-watering BBQ, hearty breakfasts, and live music. Their savory pulled pork and homestyle sides are truly a treat.
If you're in the mood for something international, then a visit to Saffire is a delightful experience. This upscale restaurant is located in The Factory at Franklin, offering a blend of Southern cuisine with an international twist. They have an exceptional menu that changes seasonally, featuring fresh, locally sourced ingredients. From their scrumptious lobster bisque to their delectable duck confit, there's always something exciting to try.
For pizza lovers, Mellow Mushroom serves up some of the best pies in town. Known for its fun, eclectic environment and creative pizza combinations, it's a great place for a casual dinner with friends or family. You'll find traditional favorites as well as unique options like the "Funky Q. Chicken" or the "Holy Shiitake Pie."
If you're searching for a dining experience that's a bit more upscale, Gray's on Main is a fantastic choice. Housed in a historic building that was once a pharmacy, Gray's menu features dishes that pay homage to Tennessee's culinary heritage, all crafted from fresh, local ingredients. Their shrimp and grits are a standout, and the cocktail menu, inspired by pre-Prohibition era drinks, is worth exploring.
For a sweet ending to the day, Kilwins offers a range of desserts from homemade fudge to hand-dipped ice cream. Their chocolate-covered strawberries are divine, and the smell of freshly made waffle cones is irresistible.
Franklin's dining scene offers a medley of options, ensuring that residents of Highland Gardens have a delightful range of culinary experiences right at their doorstep.
Entertainment
For residents of Highland Gardens in Franklin, TN, the options for entertainment and sporting events are virtually limitless. The area boasts a vibrant local arts scene and is in close proximity to a number of top-tier sporting venues, ensuring there's always something happening to keep residents and visitors entertained.
In terms of arts and entertainment, Downtown Franklin offers a variety of live music venues, theaters, and art galleries. The historic Franklin Theatre, restored to its original 1937 grandeur, is a local favorite. It offers a year-round lineup of movies, live music, and community events. Nearby, you can also find the Pull-Tight Players Theatre, which offers a range of community theatre productions.
The Factory at Franklin, a repurposed factory complex, is also a major hub for entertainment. It houses an array of shops, restaurants, and entertainment venues, and often hosts concerts, festivals, and art shows. The monthly Franklin Art Scene, held on the first Friday of each month, allows art lovers to explore the city's creative side with a free, self-guided tour through downtown Franklin's art galleries and working studios.
For sports enthusiasts, the area's close proximity to Nashville opens up a world of possibilities. The Nissan Stadium, home to the NFL's Tennessee Titans, and Bridgestone Arena, where the NHL's Nashville Predators play, are less than an hour's drive away. Both venues also host a variety of concerts and other events throughout the year.
Closer to home, you can catch a local baseball game at the nearby Drakes Creek Park, which is home to several sports leagues. Golfers will appreciate the numerous golf courses in the vicinity, including the prestigious Vanderbilt Legends Club, which features two championship courses.
Whether you're a fan of the arts, love live sports, or just enjoy a good night out, the area around Highland Gardens offers an abundance of entertainment options to choose from.
Health and Wellness
The vicinity of Highland Gardens, Franklin, TN, is brimming with health and wellness options that cater to a variety of interests and preferences, promoting a balanced lifestyle. Whether you're looking for fitness facilities, wellness centers, or access to fresh, local produce, this community has got it all.
Fitness enthusiasts have plenty to choose from with several gyms and fitness centers in the area. The Williamson County Recreation Complex at Nolensville is a popular destination, offering a gym, pool, and classes like yoga and spinning. It's a great place to maintain a fitness regimen or try something new. Alternatively, Franklin Athletic Club offers extensive equipment, classes, and personal training for those wanting a more customized fitness experience.
If yoga or pilates is more your speed, facilities like Half Moon Yoga Healing and Pilates Franklin offer an array of classes suitable for all levels. These studios provide tranquil environments where you can improve flexibility, strengthen your core, and enhance your mental well-being.
Nutrition is a crucial aspect of a healthy lifestyle, and the Franklin Farmer's Market is a fantastic resource for residents. Held every Saturday, local farmers and vendors come together to offer fresh, locally grown produce, artisanal bread, organic meat, and other healthy products. It's a delightful way to support local agriculture while ensuring your meals are filled with the freshest ingredients.
For those seeking relaxation and holistic healing, options abound. The Woodhouse Day Spa offers a range of services from massages to facials, ensuring a relaxing and rejuvenating experience. At Franklin Massage Center, you can benefit from therapeutic massages tailored to your specific needs.
Moreover, for medical wellness support, Williamson Medical Center is nearby. This hospital provides comprehensive health services and has a strong reputation for its high-quality care and dedicated team of health professionals. They also offer wellness and preventive care programs, aiming to keep the community healthy and proactive about their health.
With these resources at their fingertips, residents of Highland Gardens have ample opportunities to pursue a healthy, balanced lifestyle right within their community.
Outdoor Lifestyle
The area surrounding Highland Gardens in Franklin, TN, offers an abundance of opportunities to enjoy the outdoors and connect with nature. The neighborhood and its surrounding areas have been planned with a keen emphasis on outdoor living and recreation, making it an excellent place for those who appreciate an active, outdoor lifestyle.
Just a short distance from Highland Gardens, you'll find Pinkerton Park, a favorite among locals. This expansive park has something for everyone - playgrounds for the kids, a walking track for fitness enthusiasts, and picnic tables for those who want to enjoy a meal amidst nature. The park is home to Fort Granger, a Civil War site, adding a touch of historical charm to your outdoor explorations.
For those who love hiking and mountain biking, the nearby trails of Natchez Trace are a must-explore. These trails offer stunning views of the area's natural beauty and are suitable for various fitness levels. The Double Arch Bridge along the trail is a notable landmark and a perfect spot for taking pictures or simply enjoying the scenic vista.
If water activities interest you, the Harpeth River is not far from Highland Gardens. This river provides opportunities for fishing, canoeing, and kayaking. A day on the water can be a fantastic way to cool off during the summer and enjoy the area's natural beauty.
Avid golfers will appreciate the close proximity to golf courses such as the Legends Club and the Forrest Crossing Golf Course. These beautiful and challenging courses offer a great way to enjoy the outdoors while partaking in a favorite pastime.
For those seeking a tranquil retreat, the Cheekwood Botanical Gardens and Museum of Art is a short drive away. Here, you can stroll through beautifully maintained gardens, explore art exhibits, and enjoy the serene beauty of the place.
Highland Gardens offers an enviable blend of suburban living with easy access to the great outdoors. The numerous parks, trails, and outdoor amenities make it an excellent place for those seeking an active and nature-centric lifestyle.
Education
Highland Gardens is located in a district known for its excellent public and private education options, making it a sought-after location for families. When it comes to public schools, this community is part of the renowned Williamson County Schools district, which is often recognized for its high academic standards and a wealth of extracurricular activities. Schools like Franklin High School and Centennial High School consistently receive high ratings for their exceptional educational offerings and dedicated staff.
Elementary-aged children in the Highland Gardens area usually attend Hunters Bend Elementary, which is known for its nurturing environment and commitment to student success. For middle school, Grassland Middle School is a frequent choice, boasting a robust curriculum and a variety of sports and clubs for students to participate in.
In terms of private education, there are several reputable options nearby. Battle Ground Academy, a college preparatory school, offers an independent K-12 education. Known for its rigorous academic program and extensive extracurricular opportunities, it's a strong choice for families seeking a private school education.
For those seeking faith-based education, Franklin Christian Academy and St. Matthew Catholic School are also in close proximity. These institutions offer a blend of strong academics with spiritual growth, providing students with a well-rounded educational experience.
Montessori School of Franklin is another great private school option, especially for younger children. It offers a unique, student-centered learning approach based on the educational philosophy of Dr. Maria Montessori. This school can be a good fit for families who value individualized education that encourages children's natural curiosity and love of learning.
Overall, Highland Gardens residents are well-served when it comes to education. The array of high-quality public and private schools ensures that families have plenty of options to choose the right educational path for their children.
Shopping and Retail
Whether you're looking for quaint boutiques, large shopping centers, or unique local stores, the area has something to offer.
One of the most popular shopping destinations in the area is the CoolSprings Galleria. This large shopping mall features a mix of over 150 high-end and mainstream retail stores, including well-known brands like Apple, Macy's, and H&M. There are also several dining options within the mall, making it a convenient one-stop destination for both shopping and leisure.
For a more unique shopping experience, the historic downtown Franklin area is a must-visit. This charming district is home to a variety of locally owned boutiques and shops, each offering a unique selection of items. Here you can find everything from handmade jewelry and antiques to fashionable clothing and artisanal food products. Stores like Savory Spice Shop and the Franklin Antique Mall are local favorites.
The Factory at Franklin is another standout retail option near Highland Gardens. This multi-use facility housed in a converted factory is home to a unique blend of shops, restaurants, and entertainment venues. The shops here offer a mix of artsy and boutique shopping experiences. You'll find a diverse array of options, from unique home goods at the Tin Cottage to artisanal treats at the French bakery, Little Gourmand.
For everyday needs, residents can head to the Thoroughbred Village shopping center, where you'll find a variety of stores including a grocery store, pharmacy, and several quick dining options.
In summary, the area around Highland Gardens offers a wealth of shopping options. Whether you're in search of the latest fashion, unique local crafts, or daily essentials, you'll find what you're looking for within a short drive.
Business and Economy
Highland Gardens in Franklin, TN is positioned in an area with a robust and diverse economy supported by various businesses and industries. These sectors not only provide job opportunities for residents but also significantly contribute to the region's economic growth and stability.
The healthcare industry is a major employer in the region, with several large health systems operating in the area. These include the Williamson Medical Center and the Vanderbilt University Medical Center. Both of these healthcare systems provide a wide array of services and serve as significant employers in the region.
The information technology sector is also a key player in the local economy. Several tech companies, both large and small, have a presence in the Franklin area, including Cybera, MEDHOST, and CKE Restaurants. These companies bring innovation and a plethora of employment opportunities to the region.
Retail is another important industry, given the area's numerous shopping centers and locally owned businesses. The CoolSprings Galleria, for example, not only serves as a major shopping destination but also as a significant employer. Downtown Franklin also supports a number of small businesses and boutique shops, contributing to the local economy and the area's charm.
The auto industry also has a significant presence in the area with Nissan North America having its headquarters nearby in Cool Springs. This not only brings in a large number of jobs but also adds to the economic diversity of the region.
Education and government are other major sectors, with Williamson County Schools and the City of Franklin being top employers. These institutions play vital roles in the community, providing education and public services, as well as numerous jobs.
Overall, the diverse array of businesses and industries near Highland Gardens creates a dynamic and healthy economy, offering residents various opportunities for employment and contributing to the area's prosperity.
Hotels and Lodging
Whether you're seeking upscale hotels, cozy bed and breakfasts, or comfortable inns, the area has plenty to offer visitors and guests.
For those seeking the amenities of a large hotel, the Franklin Marriott Cool Springs is an excellent option. Conveniently located near the CoolSprings Galleria and a host of restaurants, this hotel offers well-appointed rooms, an on-site restaurant, and a fitness center. The Hilton Franklin Cool Springs is another upscale option that features spacious rooms, a rooftop restaurant, and an outdoor pool.
On the other hand, for travelers who prefer a more intimate setting, the area is home to several charming bed and breakfasts. The Magnolia House Bed & Breakfast is a local favorite. Housed in a beautiful, historic building, it offers a tranquil escape with a touch of Southern hospitality. The rooms are beautifully decorated, and guests are treated to a delicious, homemade breakfast each morning.
Another lovely B&B option is the Drury Plaza Hotel Franklin. While technically a hotel, it offers the warmth and personal service characteristic of a bed and breakfast. Its comfortable rooms, indoor and outdoor pools, and complimentary breakfast make it a great choice for visitors.
Just a short drive away, in the Leiper's Fork area, you'll find the Pot N' Kettle Cottages. These are particularly popular for their charming, rustic decor and peaceful, scenic surroundings. Each cottage offers privacy and comfort, making them a perfect choice for romantic getaways or quiet retreats.
For visitors who appreciate history, the Inn at Fontanel offers a unique lodging experience. This Southern Living Idea House turned luxury hotel is part of the Fontanel Attractions, which include the former home of country music legend Barbara Mandrell.
In summary, whether you're in town visiting family, exploring the local attractions, or simply passing through, there's no shortage of comfortable and unique accommodations near Highland Gardens in Franklin, TN.
Travel and Transportation
Highland Gardens in Franklin, TN, is conveniently located when it comes to both airport access and public transportation, providing residents and visitors with several options to meet their travel needs.
In terms of airports, the Nashville International Airport is the nearest major airport to Highland Gardens. It's about a 25-30 minute drive from the neighborhood, depending on traffic. This airport offers a wide range of domestic and international flights, making travel to just about anywhere quite straightforward. For those who prefer private or chartered flights, the John C. Tune Airport is also within a reasonable distance.
Public transportation in the area is mainly provided by the Franklin Transit Authority, which operates a variety of services. Fixed route buses run from early in the morning until late in the evening, connecting key points in the city, including shopping centers, government offices, and recreation areas. These buses offer a reliable and environmentally friendly way to get around town.
For those needing a bit more flexibility, the Franklin Transit Authority also offers a TODD (Transit On DemanD) service. With TODD, riders can arrange for pickup and drop-off anywhere within the city limits. This is a popular option for those who do not live or work near a fixed bus route, or for those with special mobility needs.
Residents also have access to ridesharing services like Uber and Lyft, which can provide additional convenience for getting around Franklin and the surrounding areas. For those who prefer to drive, the community is well-connected with major roads and highways, making it easy to commute to Nashville or explore other parts of Tennessee.
In short, whether by plane, bus, or car, getting to and from Highland Gardens is a breeze thanks to its strategic location and the variety of transportation options available.