Gallant Ridge, Franklin, TN Homes for Sale
Gallant Ridge, Franklin, TN Property Listings
December 5, 2023
Rather speak with a local Gallant Ridge, Franklin real estate agent on the phone instead? Give us a call at
(615) 257-8317
for a free consultation. We look forward to helping you find the perfect home!
Gallant Ridge Homes
Set in the heart of Tennessee's Williamson County, the homes in Gallant Ridge, Franklin, embody a blend of elegant Southern charm and modern sophistication. These homes, generally ranging from three to five bedrooms, have been expertly crafted with an eye for design and quality. Often built with classic red bricks, the exteriors reflect a traditional, timeless architecture, while the interiors are replete with modern amenities such as gourmet kitchens, spacious open floor plans, and state-of-the-art home systems. Features like hardwood floors, granite countertops, and fireplaces are common, providing an upscale touch to each home. Many properties also boast lush, meticulously maintained gardens, and sizable backyards that offer privacy and space for outdoor living.
Beyond the individual homes, Gallant Ridge is part of a close-knit and welcoming community. Its residents often organize neighborhood gatherings, creating a strong sense of camaraderie and making it an ideal place for families. Streets are quiet, safe, and pedestrian-friendly, fostering an atmosphere where children can comfortably play and neighbors can enjoy leisurely walks or bike rides.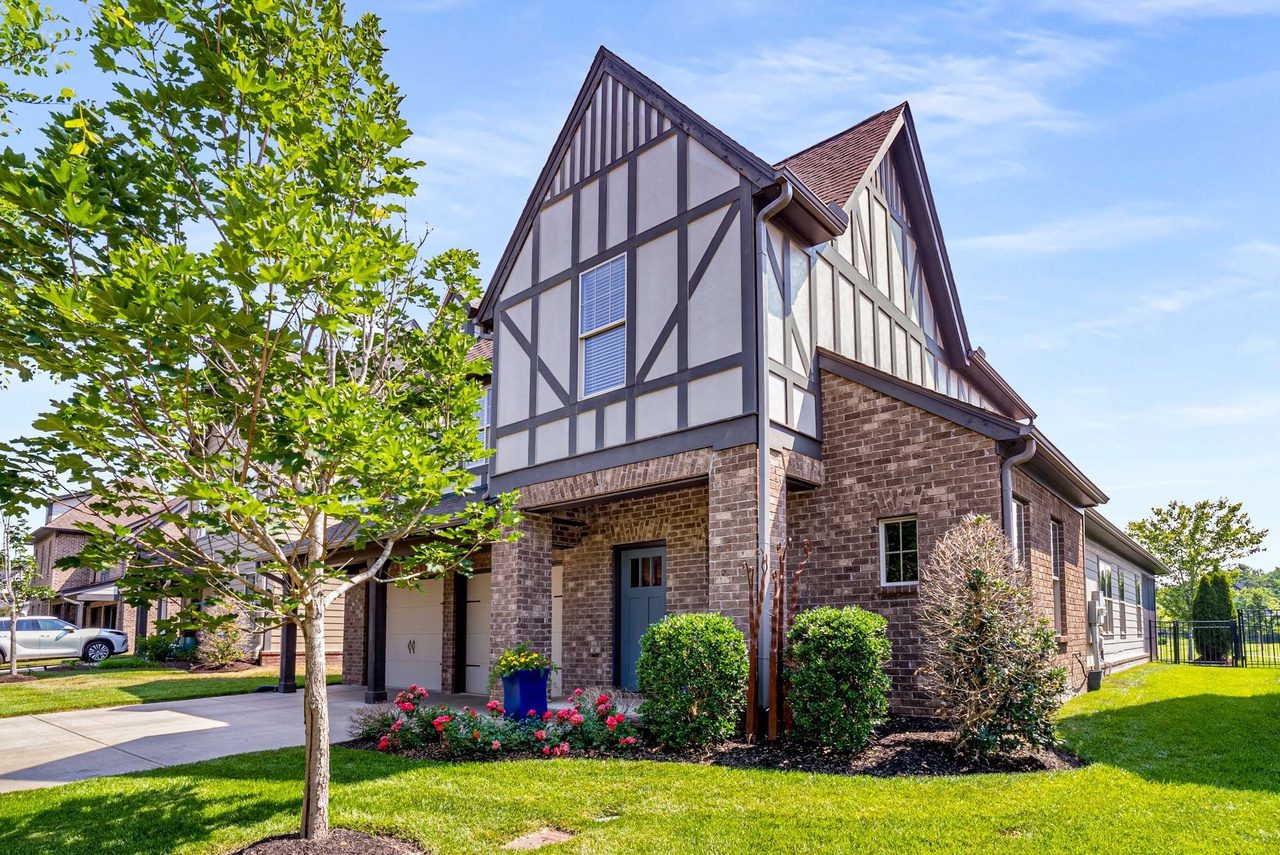 Gallant Ridge's location in Franklin also offers plenty of conveniences and opportunities for its residents. Known for its vibrant mix of history and progressive spirit, Franklin is home to numerous parks, well-rated schools, and a thriving downtown area. The historic Main Street, just a short drive from Gallant Ridge, is a hub of activity, brimming with an assortment of boutique shops, award-winning restaurants, and cultural attractions. Furthermore, the city hosts a variety of festivals and events throughout the year, contributing to the dynamic and engaging lifestyle residents can enjoy.
For the nature lovers, the proximity to several outdoor recreation areas is another notable feature of living in Gallant Ridge. The nearby Harlinsdale Farm is a beautiful park offering walking trails and a dog park, while the more expansive Percy Warner Park is just a short drive away, featuring a range of trails for hiking, biking, and equestrian use. Residents can also enjoy the natural beauty of the Cumberland River and its surrounding landscapes.
Lastly, Gallant Ridge's location within the greater Nashville Metropolitan area offers many additional advantages. From world-class healthcare facilities to renowned music venues, the resources and entertainment options of the city are within easy reach. Despite this accessibility, Gallant Ridge maintains its serene and residential character, offering an ideal blend of city amenities and suburban tranquility.
Similar Communities
Ladd Park, another prestigious community in Franklin, offers homes of comparable construction and price range to those in Gallant Ridge. Homes in Ladd Park are designed with a mix of classic Southern charm and modern elements, featuring extensive brickwork, large front porches, and open floor plans that encourage a flow between indoor and outdoor spaces. The interiors are also beautifully appointed, with gourmet kitchens, high ceilings, hardwood flooring, and luxurious master suites. Ladd Park is known for its vibrant community, offering various amenities including a swimming pool, clubhouse, and miles of walking trails.
Westhaven, a few miles west of Gallant Ridge, is a master-planned community offering a diverse selection of homes in a similar price range. Westhaven's homes are designed to evoke a sense of timeless elegance, featuring both traditional and contemporary architectural styles. The homes offer open floor plans, custom cabinetry, high-end appliances, and inviting outdoor spaces. As a planned community, Westhaven provides its residents with an abundance of amenities including a town center with retail and dining options, a golf course, and numerous parks and green spaces. Additionally, its calendar is filled with community events, ensuring an active and social lifestyle for its residents.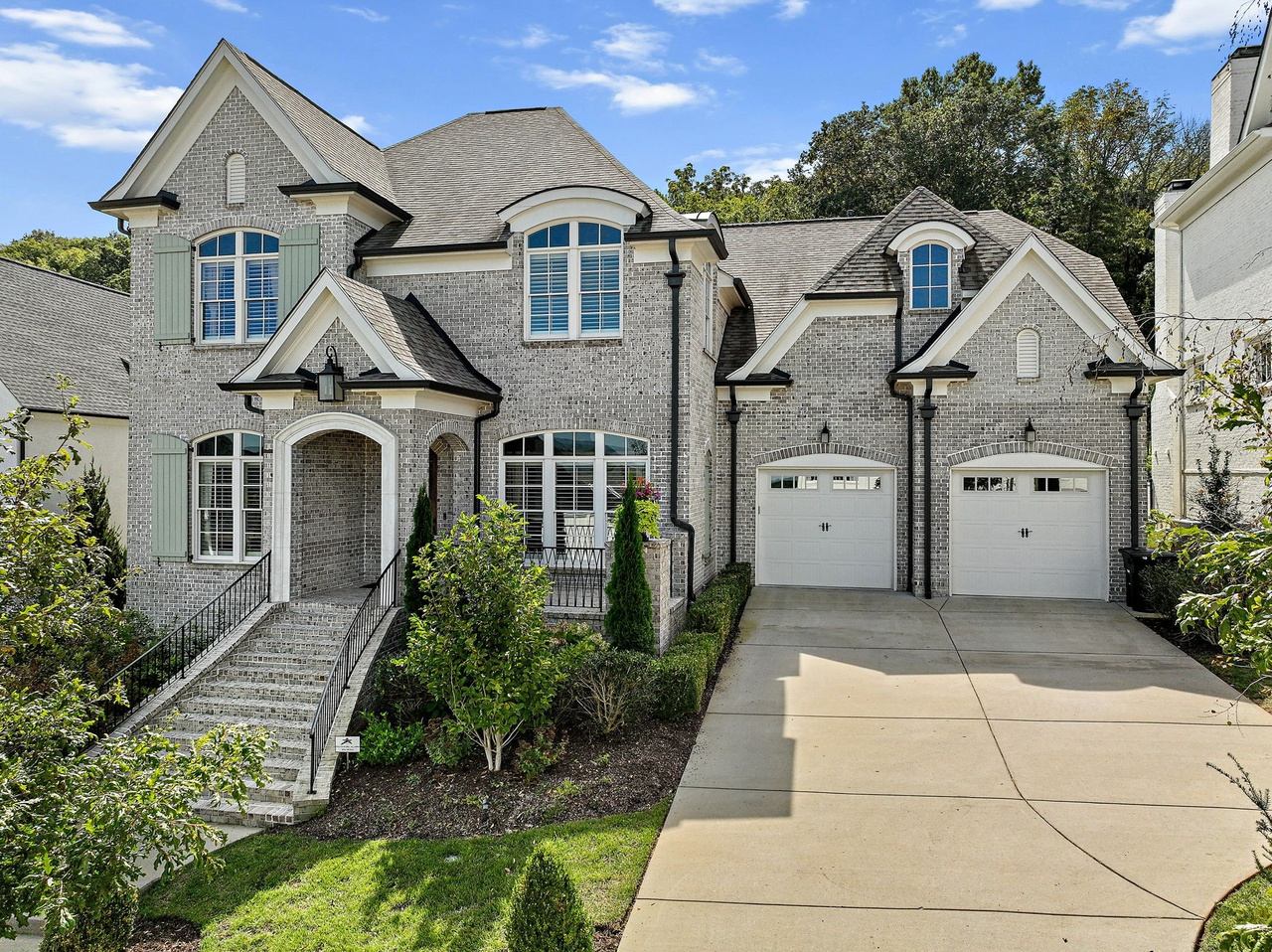 A few miles to the south of Gallant Ridge, the community of Laurelbrooke presents similarly priced homes built with attention to detail and quality. The homes often feature impressive facades, gourmet kitchens, and expansive outdoor living spaces, comparable to those found in Gallant Ridge. The community also places a premium on privacy, with many homes located on large, wooded lots. Laurelbrooke boasts a host of community amenities including a clubhouse, pool, and tennis courts, fostering a welcoming and active neighborhood.
The community of McKay's Mill, located northeast of Gallant Ridge, offers a similar suburban lifestyle with a similar price point. Homes here are beautifully designed with brick exteriors, spacious interiors, and modern amenities. Residents of McKay's Mill have access to a variety of neighborhood amenities such as a community clubhouse, pool, and fitness center. The community also features a town center with shops and restaurants, adding convenience to the overall suburban appeal.
Each of these communities offers a blend of comfortable, upscale living and a vibrant community atmosphere. With a mix of architectural styles, modern amenities, and convenient location, they are comparable options to Gallant Ridge.
Food Scene
Gallant Ridge residents are fortunate to be surrounded by an eclectic mix of dining options that range from cozy cafes to upscale restaurants. For a start, one can't mention Franklin's food scene without talking about Gray's on Main. This charming eatery, housed in a restored 1876 Victorian building, serves up Southern heritage cuisine with a twist. They're famous for their shrimp and grits, and their cocktail program, which focuses on brandy, is quite a treat.
Another local favorite is the Red Pony Restaurant, located on Franklin's historic Main Street. Known for its unique southern contemporary cuisine, the Red Pony offers a menu that changes seasonally and features locally sourced ingredients. The atmosphere is both elegant and comfortable, making it an ideal spot for a special occasion or a casual night out.
For those looking for something a bit more international, Cool Cafe offers authentic Mexican cuisine in a vibrant, colorful setting. From traditional tacos and enchiladas to innovative specials, this restaurant adds a dash of global flavor to Franklin's food scene.
For the sushi lovers, there's Koi Sushi & Thai. It's a casual spot but don't let that fool you - the sushi is some of the best in the area. They also offer a wide variety of Thai dishes, ensuring there's something for every Asian cuisine aficionado.
If you're in the mood for some old-fashioned, comfort food, look no further than Biscuit Love. Started as a food truck in Nashville, this place is a breakfast and brunch paradise, known for their flaky, buttery biscuits and inventive Southern dishes like the "East Nasty" and "Bonuts".
And when it comes to cafes, The Frothy Monkey is a cherished institution. Serving breakfast through dinner, this laid-back spot is perfect for anything from a morning coffee run to a casual dinner. Their menu is varied, with sandwiches, salads, and a handful of heartier entrée options.
With all these dining choices and more within a short distance, residents of Gallant Ridge can find a variety of culinary experiences right at their doorstep.
Entertainment
Franklin, home to Gallant Ridge, is bustling with entertainment options, from live music to cultural festivals, and even sporting events. One notable venue nearby is the historic Franklin Theatre. This restored cinema not only screens movies but also hosts live concerts and community events. From country and blues to rock and pop, the live music scene here draws in a variety of performers and caters to diverse musical tastes.
The city of Franklin itself is known for its annual festivals that keep the calendar filled year-round. The Main Street Festival in the spring brings in artists from around the region, showcasing their work while local musicians provide the perfect soundtrack for browsing. In the fall, the Pumpkinfest is a major highlight, featuring live music, children's activities, and even a chili cook-off. These festivals and more contribute to a vibrant and engaging local culture.
For sports fans, Franklin offers a range of options as well. Golf enthusiasts can enjoy a round at the nearby Vanderbilt Legends Club, a renowned course designed by Hall of Fame golfer Tom Kite. And for those who love baseball, the Nashville Sounds, a minor league team in the nearby city of Nashville, often host games at the First Horizon Park, providing a fun and family-friendly sporting experience.
Soccer fans can enjoy watching games at the Nashville SC, a Major League Soccer team, whose stadium is within driving distance. If you're an NFL fan, you'll be glad to know that the Tennessee Titans' stadium is also located in nearby Nashville.
Lastly, for those interested in more rugged outdoor sports, there's the Natchez Trace Parkway. This 444-mile recreational road and scenic drive through three states offers excellent opportunities for hiking, biking, horseback riding, and camping.
As such, living in Gallant Ridge provides ample opportunities to engage with a wide range of sports and entertainment, catering to all sorts of tastes and preferences.
Health and Wellness
Living in Gallant Ridge, Franklin, puts residents in close proximity to a variety of health and wellness resources that foster a balanced and healthy lifestyle. There are several well-equipped fitness centers in the vicinity, such as the Franklin Athletic Club, which offers a range of group fitness classes, personal training, and amenities like tennis courts and a swimming pool. For those who prefer a more specialized workout routine, there are studios like Pure Barre and Hot Yoga Plus Franklin that provide targeted classes to help residents achieve their fitness goals.
Outdoor enthusiasts have a wealth of options to choose from as well. There's the scenic Harpeth River State Park, ideal for hiking, bird watching, and even canoeing. The expansive Percy Warner Park offers miles of trails for walking, running, or biking, perfect for both recreational and intense workouts. Furthermore, numerous local golf courses, such as the Vanderbilt Legends Club, offer a fun way to stay active and enjoy the outdoors.
Nutrition and healthy eating are well-supported in the area, too. Whole Foods and Trader Joe's are easily accessible, offering a wide variety of organic, natural, and health-oriented products. In addition, the Franklin Farmer's Market provides locally grown fruits and vegetables, artisanal foods, and other natural goods, encouraging a farm-to-table lifestyle.
In terms of healthcare facilities, residents have easy access to high-quality medical services. The Williamson Medical Center, a highly rated hospital, is just a short drive away and offers comprehensive medical care, including specialist services. There are also several well-regarded wellness clinics and holistic health centers in the area that offer services such as chiropractic care, massage therapy, acupuncture, and more.
Additionally, mental wellness is catered to with numerous therapists, counselors, and wellness coaches operating in and around Franklin. Whether it's yoga studios offering mindfulness classes or professional counseling services, there's a broad spectrum of resources for maintaining mental health.
So, from fitness to nutrition, medical care to mental health, residents of Gallant Ridge can enjoy a balanced, healthy lifestyle supported by a plethora of local resources.
Outdoor Lifestyle
The residents of Gallant Ridge are truly blessed with a rich selection of parks and natural areas for outdoor activities and exploration. One of the favorite local spots is Pinkerton Park. It's an excellent place for families with a large playground, walking paths, and picnic areas. The park is also home to Tinkerbell Playground, an inclusive playground designed for children of all abilities.
For those who enjoy more rustic surroundings, Harlinsdale Farm is a must-visit. This 200-acre park, once a historic horse farm, now offers trails for hiking and horseback riding. It's also home to a popular dog park and hosts many of the city's outdoor events and festivals.
Another gem in the area is the Eastern Flank Battlefield Park. Aside from its historical significance as a Civil War site, the park offers beautiful walking trails with great views, an event facility, and a catch-and-release fishing pond.
For a more adventurous excursion, residents can head out to the Natchez Trace Parkway. This scenic drive offers numerous outdoor activities along the route, including hiking, cycling, and bird-watching. It's not uncommon to see deer and other wildlife while exploring this area.
Another notable mention is the Percy Warner Park, part of the larger Warner Parks system in Nashville, just a short drive from Gallant Ridge. It features a nature center, picnic areas, and numerous trails that wind through picturesque, forested hills. The park is perfect for everything from casual strolls to challenging hikes or mountain biking.
And let's not forget the beautiful Harpeth River, which winds its way through Franklin. Kayaking or canoeing down the Harpeth is a beloved activity for many residents. It offers a unique way to enjoy the area's natural beauty while getting a bit of exercise.
With so many options for outdoor activities, residents of Gallant Ridge can easily embrace an active and nature-filled lifestyle. Whether it's a relaxed picnic in the park, a morning jog along a scenic trail, or a weekend river adventure, there's something for everyone.
Education
The educational opportunities available to residents of Gallant Ridge, Franklin, are extensive and highly rated, with both public and private options catering to all age groups.
In the realm of public education, the area is served by Williamson County Schools, one of the top-rated school districts in the state. Notably, the highly rated Franklin High School is known for its robust academic and extracurricular programs, while elementary schools like Walnut Grove and Poplar Grove offer an excellent start to children's educational journey. Williamson County Schools are lauded for their rigorous curriculum, dedicated faculty, and commitment to preparing students for post-secondary success.
Residents seeking private education have a selection of reputable institutions to choose from. Battle Ground Academy, a day school offering grades K-12, is a well-respected institution known for its academic rigor and broad range of extracurriculars. Franklin Road Academy is another private option, offering a comprehensive education for pre-K through high school, with a focus on individualized learning and character development.
For those looking for faith-based education, the Montessori School of Franklin provides Christian-based learning for children from pre-K through 8th grade. Also worth mentioning is St. Matthew Catholic School, which caters to pre-K through 8th grade and emphasizes a curriculum infused with Catholic values.
As for early education, there are numerous highly-rated preschools in the area, including Primrose School of Cool Springs and The Gardner School of Franklin, both known for their nurturing environments and focus on early development.
Finally, for those seeking higher education, the city's close proximity to Nashville means easy access to notable universities such as Vanderbilt University, Belmont University, and Tennessee State University.
So, whether parents are looking for public or private, secular or faith-based, traditional or Montessori, there are ample high-quality education options available to Gallant Ridge residents.
Shopping and Retail
Residents of Gallant Ridge have a wide array of shopping and retail options within easy reach. At the heart of Franklin's shopping scene is the historic downtown district. Here, charming boutique shops line Main Street, offering everything from high-end clothing and unique home goods to artisanal crafts and specialty food items. It's a perfect place for a leisurely shopping day, followed by a meal at one of the many fantastic restaurants in the area.
For a more traditional shopping experience, CoolSprings Galleria is just a short drive away. This large indoor mall features a broad range of stores, including major retail chains like Macy's, Dillard's, and Apple, alongside a variety of dining options. It's also home to a number of popular national retailers such as Pottery Barn, H&M, and Sephora.
A unique shopping destination is The Factory at Franklin, a converted former stove factory that now houses a mix of local artisans, boutique shops, and eateries. Here, you can find everything from handcrafted jewelry to locally made gourmet foods. They also host a weekly farmers market, offering fresh, locally-sourced produce and goods.
For those who prefer upscale shopping, the nearby city of Nashville hosts The Mall at Green Hills, which features luxury brands like Louis Vuitton, Tiffany & Co., and Nordstrom. It's a favored spot for fashion-forward shoppers seeking high-end labels.
Additionally, grocery shopping is convenient with multiple options nearby. Kroger, Publix, and Whole Foods are all within a short drive, providing residents with a wide variety of food and household items.
In summary, from local boutiques and charming downtown shops to upscale malls and convenient big-box retailers, residents of Gallant Ridge are never far from excellent shopping options. Whether it's for everyday necessities, a fashion update, or a unique gift, the diverse shopping scene around Gallant Ridge has it covered.
Business and Economy
The economic landscape near Gallant Ridge, Franklin, is diverse and vibrant, supported by various businesses and industries that contribute significantly to the local economy.
Healthcare is one of the major sectors in this region. Williamson County, which includes Franklin, is known for its concentration of healthcare businesses. Notably, Community Health Systems, one of the largest operators of hospitals in the United States, is headquartered here. There's also Williamson Medical Center, a leading provider of health services in the area.
Moreover, the area has become a hub for the automotive industry. Nissan North America has a large presence, with their headquarters situated in Franklin. They provide numerous jobs in areas ranging from corporate management to engineering.
Franklin's proximity to Nashville also means easy access to the thriving music and entertainment industry. Several music labels, production companies, and artist management firms have offices in and around Franklin, contributing to the area's dynamic culture and economy.
On top of that, information technology and professional services are growing sectors in the region. Companies like Mars Petcare, a pet food manufacturer, and Lee Company, a facilities and home services company, both have corporate offices in Franklin.
It's also worth noting that the area supports a robust retail sector. CoolSprings Galleria, for example, is a significant employer and driver of the local economy. Numerous shopping outlets, restaurants, and service businesses in the area offer employment and contribute to Franklin's economic health.
Additionally, agriculture plays a role in the local economy, with the surrounding rural areas of Franklin involved in farming and other agri-business. The local farmers markets are a testament to the thriving local farm-to-table movement.
In essence, the proximity to diverse industries, from healthcare and automotive to entertainment and IT, provide a strong and varied economic base for residents of Gallant Ridge and Franklin. This variety creates a robust job market and supports the growth and prosperity of the area.
Hotels and Lodging
Gallant Ridge, Franklin, is conveniently located near a variety of lodging options, ranging from luxury hotels to charming bed and breakfasts, providing a warm welcome to visitors and temporary residents alike.
For those looking for a touch of luxury, the Harpeth Hotel, situated in downtown Franklin, is a top choice. This boutique hotel blends Southern charm with sophisticated elegance. With its high-end amenities and services, it's a popular pick for both leisure and business travelers.
Another excellent option is the Hilton Franklin Cool Springs. Boasting comfortable rooms, a fitness center, and a pool, it's perfectly equipped for both relaxation and business needs. The hotel is also conveniently located near the CoolSprings Galleria, which is great for shopping enthusiasts.
If a bed and breakfast experience is what you're after, the area won't disappoint. Magnolia House Bed and Breakfast, located in downtown Franklin, offers a cozy and quaint stay. Each room is uniquely decorated, and the hearty Southern breakfast served each morning is a real treat.
Another popular B&B is the Brentwood Bed and Breakfast. This charming accommodation offers a peaceful respite from the hustle and bustle, with lush gardens, beautifully appointed rooms, and a delightful breakfast to start the day.
For those in need of extended stay options, there's the Residence Inn by Marriott Franklin Cool Springs. Each suite comes with a fully equipped kitchen, making it an excellent choice for longer stays. The hotel also provides complimentary breakfast and hosts social evenings on select days.
In addition, there are a range of affordable lodging options, such as Hampton Inn & Suites and Holiday Inn Express, which provide comfortable rooms and essential amenities at a reasonable price.
With such a variety of accommodations, from luxury to budget-friendly, and from modern hotels to cozy B&Bs, visitors and temporary residents near Gallant Ridge, Franklin, will have no problem finding a place to rest their heads.
Travel and Transportation
One of the advantages of living in Gallant Ridge, Franklin, is the convenient access to transport options, making both local and long-distance travel a breeze. The closest major airport is Nashville International Airport (BNA), located about 20 miles north of Franklin. It typically takes around 25-30 minutes to reach the airport by car, depending on traffic. Nashville International is a busy hub that serves many major airlines, providing direct flights to a wide array of destinations across the country and internationally.
Local travel is facilitated by several public transportation options. The Franklin Transit Authority operates a fixed-route service within the city, making it easy to travel to key destinations in the area, including downtown Franklin, CoolSprings Galleria, and various community centers. The service also offers TODD (Transit On DemanD), a curb-to-curb service that can be booked for more personalized transit within its service area.
For those needing to commute to Nashville, the Regional Transportation Authority of Middle Tennessee (RTA) provides a commuter bus service, the Franklin Transit Connection, which links Franklin to downtown Nashville. This is a great option for those who work in Nashville but prefer the quieter, suburban life in Franklin.
Ride-hailing services, such as Uber and Lyft, are also readily available in the area. These provide an easy and flexible way to get around without needing a personal vehicle.
Lastly, the city of Franklin is also quite bike-friendly, with numerous paths and trails designed for cyclists. So, whether you're traveling near or far, or prefer public transit, driving, or biking, Gallant Ridge offers a variety of convenient options for getting where you need to go.