Forest Home Farms, Franklin, TN Homes for Sale
Forest Home Farms, Franklin, TN Property Listings
December 5, 2023
$1,650,000
Med. List Price
Rather speak with a local Forest Home Farms, Franklin real estate agent on the phone instead? Give us a call at
(615) 257-8317
for a free consultation. We look forward to helping you find the perfect home!
Forest Home Farms Homes
Forest Home Farms, situated in the charming city of Franklin, Tennessee, offers an array of remarkable characteristics that makes it a coveted community for prospective homeowners. The homes in Forest Home Farms boast a striking blend of classic Southern elegance and modern convenience, promising a delightful and comfortable living experience. The structures draw heavily from traditional architectural styles, prominently featuring Victorian, Colonial, and Craftsman designs. There are also several newly built properties that showcase modern architectural styles, with clean lines and minimalist features. Regardless of the style, these homes are typically spacious, with large lots, multiple bedrooms and bathrooms, open floor plans, and luxurious master suites.
Each home in Forest Home Farms is designed to embody the charm of the old-world architecture while incorporating the necessities of modern living. You can expect high-end finishings such as hardwood floors, granite countertops, stainless steel appliances, and energy-efficient designs in many of the homes. Features like expansive decks and patios, meticulously landscaped yards, and even private swimming pools are not uncommon, providing ample opportunities for outdoor enjoyment. A number of these residences also have added bonuses such as finished basements, home offices, and walk-in closets, further enhancing their appeal to today's discerning homebuyers.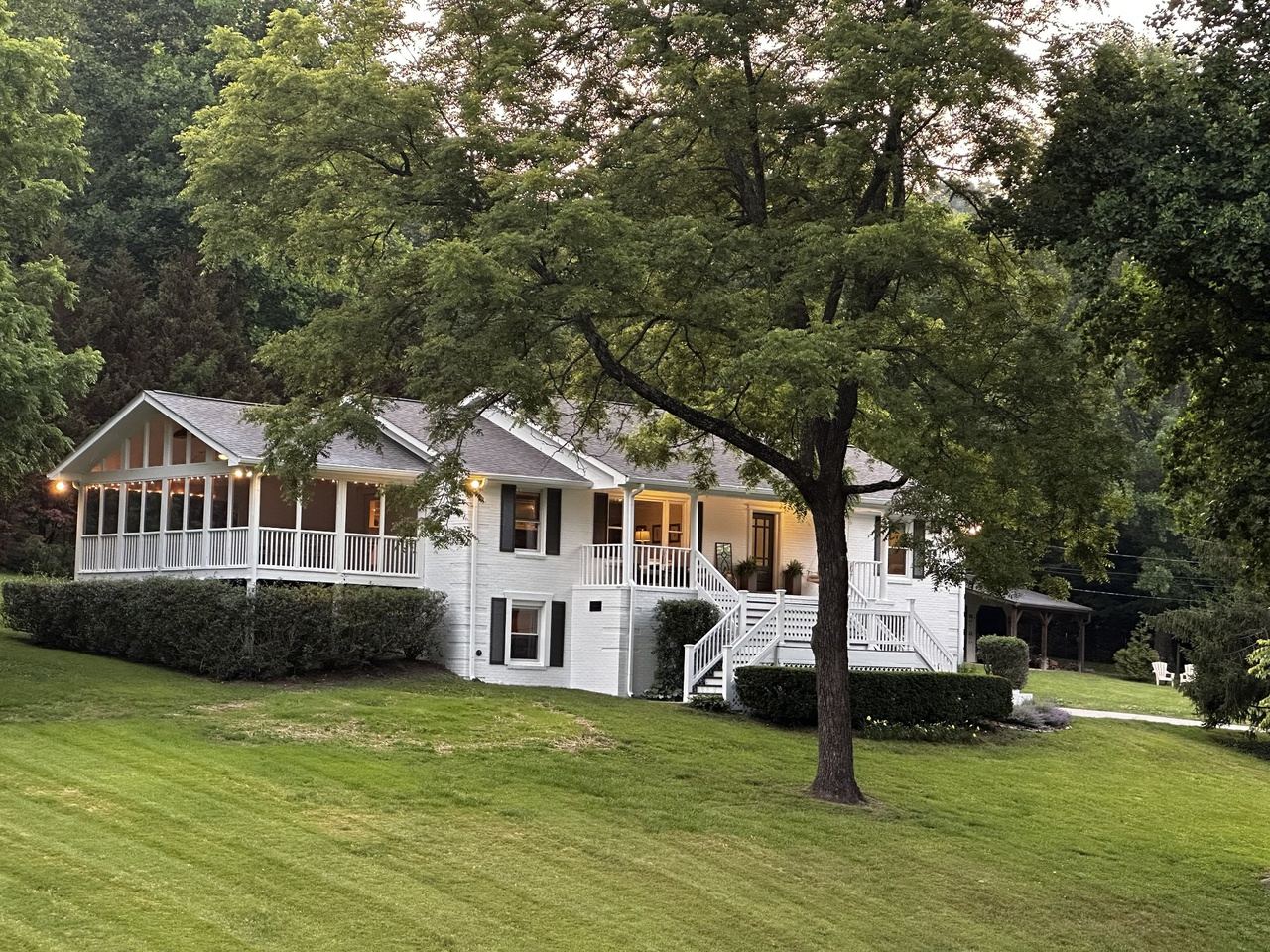 The setting of Forest Home Farms is as inviting as the homes themselves. The community is nestled in a picturesque portion of Franklin, surrounded by verdant hills, serene woods, and well-manicured lawns. The neighborhood boasts an abundance of green space, which helps cultivate a sense of peace and tranquility. The residents enjoy convenient access to walking trails, parks, and play areas within the community, fostering a close-knit, active, and outdoorsy lifestyle.
As part of the larger Franklin community, Forest Home Farms benefits from the city's rich cultural history and vibrant contemporary scene. This area is renowned for its historic Main Street, brimming with specialty boutiques, cafes, galleries, and venues for live music. There are also top-rated schools nearby, making it a highly desirable area for families. Moreover, its proximity to Nashville offers residents the advantages of a major urban center, while maintaining the charm of a smaller community.
Living in Forest Home Farms also means being part of an engaged and welcoming community. The neighborhood organizes regular events and gatherings, encouraging a strong sense of camaraderie among residents. Additionally, the local homeowner's association takes active steps to maintain the aesthetic and functional integrity of the community, ensuring that the quality of life remains high for all residents. These factors, combined with the exquisite homes and beautiful natural surroundings, contribute to making Forest Home Farms an exceptional place to live.
Similar Communities
Just a few miles from Forest Home Farms, you'll find the beautiful community of Ladd Park. Known for its luxurious and spacious homes, Ladd Park is a popular choice for those seeking a similar lifestyle and price point. The homes feature open layouts, modern amenities, and large yards that are perfect for outdoor activities. Built with quality materials and impressive attention to detail, homes in Ladd Park showcase a mix of traditional and modern designs. The neighborhood itself is home to multiple parks and a network of walking trails, promoting an active lifestyle among its residents. Additionally, the community hosts regular events and has an active homeowners association, reinforcing a strong sense of community that is comparable to Forest Home Farms.
McKays Mill is another neighborhood that matches the appeal of Forest Home Farms. Situated in a prime location in Franklin, this community presents a range of properties with diverse architectural styles, mirroring the elegance and sophistication found in Forest Home Farms. The homes are typically spacious, with open floor plans, gourmet kitchens, and luxurious master suites. The neighborhood amenities include a clubhouse, swimming pool, and fitness center, fostering a community-centric and active lifestyle similar to Forest Home Farms. Furthermore, McKays Mill's proximity to high-rated schools, shopping centers, and health care facilities adds to its convenience and desirability.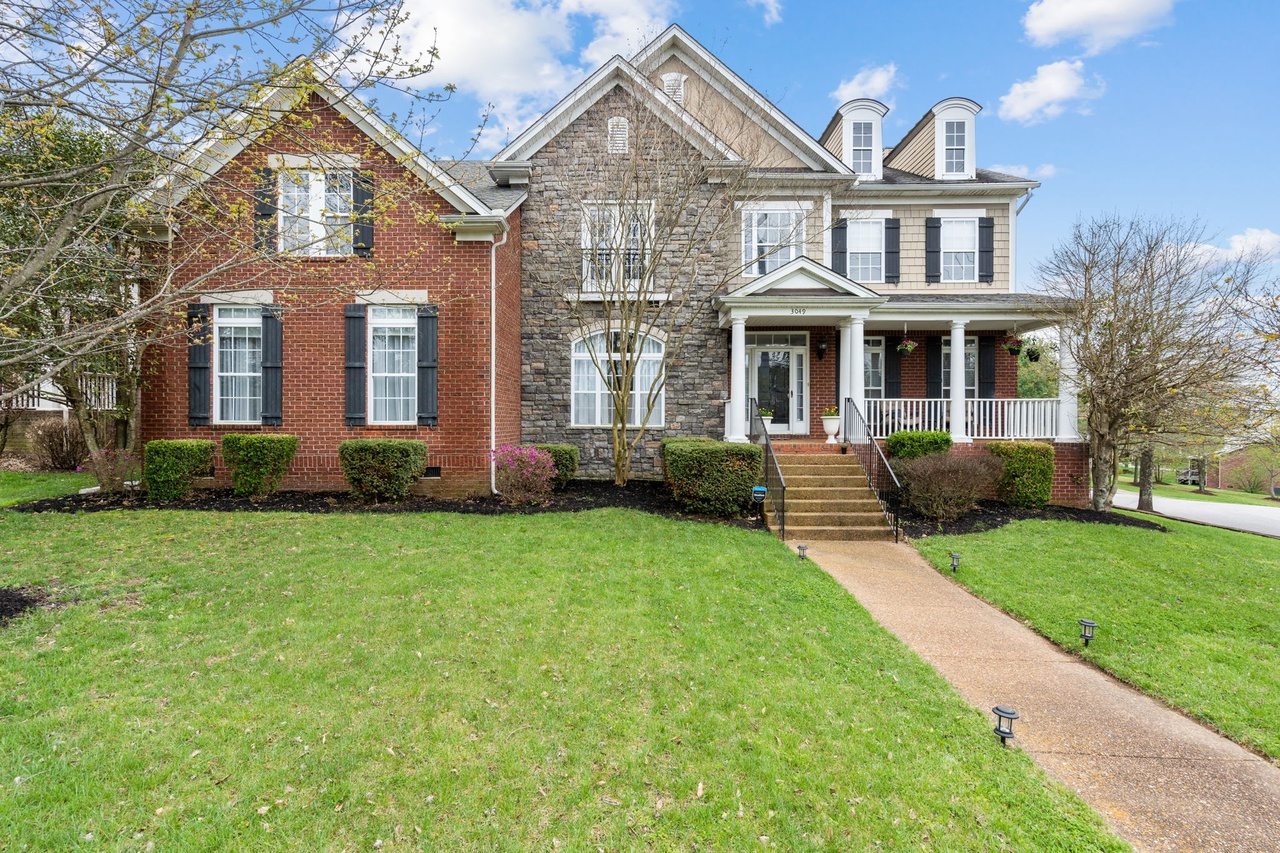 Westhaven, a master-planned community in Franklin, is another neighborhood that boasts similarities to Forest Home Farms. Its homes display a variety of architectural styles, from traditional to modern, and come equipped with many of the same luxury features. Westhaven offers larger lots and incorporates high-end, energy-efficient designs. Residents here enjoy access to a town center with shops and restaurants, a residents' club with a fitness center, swimming pools, and over half of the community dedicated to green space. Its emphasis on community living, as well as its vast range of amenities, make Westhaven a comparably appealing neighborhood to Forest Home Farms.
Another comparable community is Founders Pointe. Like Forest Home Farms, homes here exhibit a range of styles from Victorian to Craftsman, and offer an assortment of modern amenities. Founders Pointe is known for its inviting streetscapes, beautifully maintained homes, and landscaped yards. The community features a clubhouse, pool, and multiple playgrounds. Regular neighborhood events further nurture the close-knit community spirit. With its commitment to quality, comfort, and community engagement, Founders Pointe is a strikingly similar neighborhood to Forest Home Farms.
Food Scene
The area surrounding Forest Home Farms in Franklin, Tennessee, offers an enticing culinary scene that satisfies a wide range of palates. Whether you're a foodie looking for gourmet dining experiences or a family seeking a kid-friendly spot, the options are plentiful.
Just a short drive away is Franklin's charming downtown, where you'll discover the legendary Puckett's Grocery & Restaurant. This place is more than a restaurant; it's a cultural experience steeped in Southern hospitality and charm. It's known for its mouth-watering barbecue and country cooking, and often features live local music, making it a favorite among residents and visitors alike.
If you're a sushi enthusiast, then a visit to Wild Ginger should be on your agenda. This Pan-Asian fusion spot has a reputation for its fresh, creative rolls and a wide selection of sakes. It also serves up an array of dishes from various Asian cuisines, ensuring that everyone at your table will find something to enjoy.
Fans of Italian cuisine will feel at home in the warm and rustic atmosphere of MAFIAoZA's Pizzeria and Neighborhood Pub. Known for its authentic stone-oven pizzas and an impressive array of Italian dishes, MAFIAoZA's is a cozy spot for a family dinner or a romantic date night. Their "Tuesday Double Punch" night, where you get double stamps on your loyalty card for each pizza ordered, is a particular favorite among locals.
For those seeking a sophisticated dining experience, Gray's on Main is a must-visit. Set in a refurbished historic building, this restaurant offers a blend of Southern tradition and culinary innovation. Their menu changes with the seasons to take advantage of local, fresh ingredients. On the upper floor, there's a music lounge where you can enjoy a post-dinner cocktail while taking in some live music.
And let's not forget the charming Frothy Monkey, a local coffeehouse and café that's perfect for breakfast or a casual lunch. They serve locally roasted coffee, sandwiches, and bakery items in a relaxed, friendly atmosphere. It's a perfect spot to grab a cup of joe on the way to work or to unwind on a lazy weekend afternoon.
These are just a few examples of the rich culinary tapestry that awaits residents of Forest Home Farms and its surrounding neighborhoods in Franklin. Whether you're after upscale dining or a cozy, casual meal, the area's vibrant restaurant scene is sure to cater to your every culinary whim.
Entertainment
Franklin, Tennessee is a town with a vibrant entertainment scene, offering a host of activities to keep you engaged all year round. Forest Home Farms, located conveniently close to all these offerings, benefits from this lively environment. Whether you're into live music, art festivals, sports, or outdoor adventures, Franklin and its surrounding areas have something for you.
The historic downtown Franklin is a cultural hotspot, famous for its year-round schedule of festivals and events. The Main Street Festival, one of the most popular, is a weekend filled with art, music, and food, attracting vendors and visitors from all over the region. Similarly, the Dickens of a Christmas event transforms downtown into a scene straight out of a Charles Dickens novel, complete with Victorian costumes and street performers.
For music lovers, Franklin is a dream. As part of the greater Nashville metropolitan area, the city is deeply rooted in the music scene. It's home to the Franklin Theatre, a revitalized 1930s movie house that now serves as a live music venue featuring performances from nationally and internationally recognized artists. Also, Pilgrimage Music & Cultural Festival is an annual two-day event held at The Park at Harlinsdale, featuring a diverse lineup of musicians and plenty of local food and drink.
Sporting events are also a major draw in the area. Franklin is a short drive from Nashville, home to the NFL's Tennessee Titans and the NHL's Nashville Predators. Whether you're a fan of football, hockey, or both, the convenience of having these major sporting events nearby is definitely a plus.
For golf enthusiasts, the region offers several top-notch courses. The nearby Brentwood Country Club and Nashville Golf & Athletic Club provide pristine greens for leisurely rounds or more competitive play.
For more outdoor fun, head over to the Soar Adventure Tower, an interactive climbing adventure that's fun for both kids and adults. Or you might choose to explore the numerous parks and hiking trails in the area, such as those in Marcella Vivrette Smith Park.
As you can see, there's never a dull moment around Forest Home Farms. Whether it's arts, sports, or outdoor adventures that you fancy, the variety and richness of entertainment options near this charming Franklin community are truly exceptional.
Health and Wellness
The health and wellness opportunities near Forest Home Farms in Franklin, Tennessee are as diverse and holistic as one could hope for, making it effortless to maintain a balanced lifestyle.
For starters, there are numerous fitness centers in the vicinity that cater to a wide range of interests. Take, for instance, the Franklin Athletic Club, which offers not just an array of gym equipment, but also a variety of classes including yoga, pilates, spin, and even martial arts. For those who prefer a more personalized approach, personal training services are also available.
If group fitness is more your speed, Orange Theory Fitness provides a dynamic, high-energy environment. Their heart rate-based training provides a total body workout and is designed to keep energy high and participants motivated.
Yoga enthusiasts will find several studios in and around Franklin that offer classes for all skill levels. Studios like Half Moon Yoga and Yoga Harmony offer a range of classes from the gentle and restorative to the physically challenging, so there's something for everyone, regardless of their yoga experience or fitness level.
For outdoor enthusiasts, the expansive parks and recreational areas in Franklin provide the perfect environment for jogging, biking, and hiking. The Harpeth River Greenway is a particular favorite, featuring miles of scenic trails that are perfect for a leisurely stroll or an invigorating run.
When it comes to nutritional needs, Franklin has a wealth of options. From farmers' markets offering fresh, locally sourced produce, like the Franklin Farmers Market, to health food stores like Whole Foods and Sprouts Farmers Market, it's easy to make healthy eating part of your daily routine.
Healthcare in Franklin is top-notch as well, with the Williamson Medical Center providing a broad range of services. In addition, a variety of wellness practitioners such as chiropractors, physical therapists, and acupuncturists can be found in the area, for those who prefer a holistic approach to health.
In essence, whether you're looking to break a sweat at the gym, find inner peace at a yoga class, or simply enjoy the great outdoors, the health and wellness options near Forest Home Farms are sure to support a healthy and balanced lifestyle.
Outdoor Lifestyle
If you're the kind of person who cherishes the great outdoors, the areas surrounding Forest Home Farms in Franklin, Tennessee, will surely capture your heart. From rolling landscapes and hiking trails to tranquil parks and waterways, the community offers a myriad of options for those who love to spend time in nature.
Parks in Franklin are beautiful, well-maintained, and offer an array of amenities. Pinkerton Park, one of the most popular in the area, features a playground, picnic tables, and a paved trail that runs alongside the Harpeth River, offering a peaceful place for a walk, jog, or bike ride. For those with young kids, the park also has a "Fort Granger" play area and a Tinkerbell playground which are quite popular.
Then there's Marcella Vivrette Smith Park, the largest in Brentwood and just a short drive from Forest Home Farms. This park includes over six miles of rugged hiking trails through heavily wooded areas and the historic Ravenswood mansion, perfect for those who love exploring and hiking.
For water sports enthusiasts, the Harpeth River offers plenty of opportunities for canoeing, kayaking, and fishing. Canoe access points are spread along the river, making it easy to plan your water adventures.
If cycling is your passion, the Natchez Trace Parkway, with its scenic 444-mile route stretching from Nashville, Tennessee, to Natchez, Mississippi, has a dedicated bike path. It's an idyllic setting for both short, leisurely rides and more challenging, long-distance cycling.
And let's not forget about the equestrian trails for horseback riding enthusiasts. The Park at Harlinsdale Farm, a historic horse farm, now serves as a recreational facility and offers trails for horseback riding along with other outdoor activities.
Agriculture also plays a big role in Franklin's outdoor lifestyle, with places like Gentry's Farm and Delvin Farms offering pick-your-own experiences, farm tours, and seasonal events, connecting residents with the region's rich agricultural heritage.
In a nutshell, the parks and outdoor lifestyle options near Forest Home Farms are both abundant and diverse, providing numerous ways for residents to engage with nature, stay active, and enjoy the stunning beauty of Tennessee's landscape. It's a true haven for outdoor enthusiasts.
Education
Forest Home Farms, situated in Franklin, Tennessee, is located in an area well-known for its exceptional education opportunities. Families living in this area have access to a range of high-performing public and private schools, which can be a major draw for those with school-aged children.
Public schools in Franklin fall under the jurisdiction of the Williamson County School District, one of the top-rated school districts in the state. Among the schools in close proximity to Forest Home Farms is Franklin High School, known for its strong academic programs and high rate of college readiness. Also nearby is Hunters Bend Elementary, a school with a reputation for academic excellence and a vibrant community of teachers, parents, and students.
For middle school students, there's Grassland Middle School, which consistently earns high marks for its strong academic performance and commitment to fostering a supportive and enriching learning environment.
In addition to these great public schools, the Franklin area also offers a number of esteemed private institutions. Battle Ground Academy, a college-preparatory school serving students from kindergarten through 12th grade, is one of them. It's renowned for its rigorous academic program, robust arts offerings, and competitive athletic teams.
Another excellent option is Montessori School of Franklin, which offers a unique learning approach for children from pre-school through middle school. The Montessori method encourages self-directed learning, which can be particularly beneficial for fostering independence and curiosity in students.
Franklin Classical School, a private Christian school serving kindergarten through 12th grade, is another well-regarded option in the area. It offers a comprehensive classical Christian curriculum with a strong emphasis on character development and spiritual growth.
In essence, whether parents in Forest Home Farms are seeking top-notch public schools or prefer the smaller environment of private institutions, they'll find plenty of high-quality options in and around Franklin. The area's commitment to providing excellent educational opportunities is clear, making it a great place for families to set down roots.
Shopping and Retail
The areas surrounding Forest Home Farms in Franklin, Tennessee, are rich in retail and shopping options that cater to every taste and budget. Whether you're searching for the latest fashion, unique antiques, or everyday necessities, you'll find it here.
No discussion of shopping in Franklin would be complete without a mention of the city's vibrant downtown district. Downtown Franklin is a gem, featuring a mix of trendy boutiques, charming antique shops, and well-curated home goods stores. Shoppers can browse everything from handmade jewelry at Walton's Antique and Estate Jewelry, to trendy clothing at boutique stores like Haven, to unique home decor at The Iron Gate.
For a more traditional shopping experience, the CoolSprings Galleria is just a short drive away. This upscale shopping mall features more than 150 stores, including big-name retailers like Apple, H&M, and Macy's, plus a range of dining options and a large cinema.
Another notable shopping destination is the Factory at Franklin. This multi-use facility offers a unique retail experience in a repurposed factory building. It houses a collection of unique boutiques, artisan shops, and eateries. It's also home to a Saturday farmer's market, which is a huge hit among locals.
Those who appreciate antique and vintage finds will enjoy the Antique Archaeology shop, made famous by the History Channel show "American Pickers." Located in the historic Marathon Village, it's a treasure trove of curated vintage items and memorabilia.
For everyday needs, plenty of supermarkets and convenience stores are available. Well-known chains such as Kroger, Publix, and Whole Foods are all easily accessible, ensuring that routine grocery shopping is a breeze.
In sum, the retail landscape near Forest Home Farms is both extensive and diverse, making it easy for residents to find exactly what they're looking for without straying far from home. It's just one more feature that makes living in this part of Franklin, TN, such a pleasure.
Business and Economy
The local economy near Forest Home Farms in Franklin, Tennessee, is robust and diversified, characterized by a healthy mix of established businesses, burgeoning startups, and industries ranging from healthcare to entertainment.
One of the major economic drivers in the area is the healthcare industry. Franklin is home to several large healthcare companies, such as Community Health Systems and Healthways, contributing significantly to the local economy. The Williamson Medical Center is also a major employer in the area, providing a variety of services and offering a number of healthcare-related job opportunities.
Another significant contributor to Franklin's economy is the automobile industry. The North American headquarters of Nissan is located in Franklin, providing a considerable number of jobs to the local community. The presence of such a major multinational corporation also adds to the area's economic strength and stability.
The technology and business services sectors are also thriving in Franklin. Companies such as Mars Petcare, Lee Company, and MEDHOST have a significant presence in the area. Franklin's appeal as a technology hub continues to grow with the presence of these companies, attracting other tech-focused businesses and startups.
The entertainment industry also plays a significant role, given Franklin's proximity to Nashville, also known as Music City. Several music and entertainment companies have offices in the area, and the spillover effect from Nashville's music scene contributes to Franklin's vibrant cultural landscape and economy.
Moreover, Franklin's thriving retail and tourism industries further fuel the local economy. The city's historic downtown, the CoolSprings Galleria, and other shopping destinations attract visitors from all over the region. The tourism sector also benefits from the city's rich history and its proximity to Nashville.
In addition, the agricultural sector is also an important part of the local economy, with many local farms offering everything from farm-to-table produce to agritourism experiences.
In summary, the economic landscape near Forest Home Farms is characterized by a healthy mix of industries. This economic diversity not only provides residents with a wide range of job opportunities, but also helps to create a stable and thriving local economy.
Hotels and Lodging
When it comes to accommodations near Forest Home Farms in Franklin, Tennessee, visitors are spoiled for choice. The area offers a range of lodging options, from upscale hotels and cozy inns to charming bed and breakfasts, making it easy for guests to find the perfect place to stay.
For those seeking a bit of luxury, the Hilton Franklin Cool Springs is a popular choice. This modern, upscale hotel boasts stylish rooms, a trendy bar, and a rooftop pool that offers stunning views of the surrounding area. There's also the Marriott Cool Springs, which features an indoor pool, fitness center, and restaurant, offering a comfortable stay with all the conveniences of a full-service hotel.
If you're looking for something a bit more historic, the Drury Plaza Hotel in downtown Franklin offers a unique blend of history and comfort. The building, which was originally a bakery in the late 19th century, has been meticulously restored and transformed into a stunning hotel, offering guests a chance to step back in time without sacrificing modern comforts.
For a more intimate and personal lodging experience, the area is home to several bed and breakfasts that offer a charming and comfortable alternative to traditional hotels. The Brentwood Bed and Breakfast, for instance, offers a warm, homey atmosphere, complete with home-cooked breakfast and beautifully appointed rooms.
Another quaint option is the Magnolia House Bed and Breakfast. This historic home, built in the 19th century, has been lovingly restored to offer guests a truly relaxing and luxurious stay. Each room is uniquely decorated, and the innkeepers are known for their hospitality and delicious breakfasts.
And let's not forget the multitude of vacation rentals available through platforms like Airbnb. Whether you're looking for a rustic cabin or a downtown loft, you're sure to find the perfect place to call home during your visit.
In a nutshell, no matter what type of accommodation visitors prefer, they're sure to find something that suits their needs and preferences near Forest Home Farms. From luxurious hotels to charming bed and breakfasts, the area truly has something for everyone.
Travel and Transportation
The residents of Forest Home Farms in Franklin, Tennessee, enjoy the convenience of being relatively close to a major airport and having several public transportation options at their disposal.
The nearest major airport is Nashville International Airport (BNA), located approximately 25 miles north of Forest Home Farms. This bustling hub offers hundreds of daily flights to destinations across the United States and around the globe. It's served by all major airlines, making both domestic and international travel a breeze for residents. Typically, you can reach the airport from Forest Home Farms in about 30-40 minutes, depending on traffic.
As for public transportation, Franklin Transit operates in the area, providing fixed route bus service, as well as TODD (Transit on Demands) service throughout the city. The fixed route service operates in a circuit, connecting key destinations such as downtown Franklin, Cool Springs Galleria, and Williamson Medical Center. The TODD service is a curb-to-curb service that can be scheduled ahead of time, offering a convenient alternative to driving or walking.
For those commuting to downtown Nashville, the Regional Transportation Authority (RTA) offers the Music City Star, a commuter train service that connects several communities in Middle Tennessee with downtown Nashville. The nearest station to Forest Home Farms is the Franklin Transit Authority, from where you can catch a connecting bus service to the train station.
In addition to these public transit options, ride-hailing services like Uber and Lyft are readily available in the Franklin area, providing yet another way to get around.
In summary, whether flying out for a business trip or a vacation, or simply commuting to work or exploring the local area, residents of Forest Home Farms have a variety of convenient and efficient options at their disposal. The area's accessibility and connectivity to the wider region is certainly one of its strengths.