Fieldstone Farms, Franklin, TN Homes for Sale
Fieldstone Farms, Franklin, TN Property Listings
December 5, 2023
Rather speak with a local Fieldstone Farms, Franklin real estate agent on the phone instead? Give us a call at
(615) 257-8317
for a free consultation. We look forward to helping you find the perfect home!
Fieldstone Farms Homes
Fieldstone Farms in Franklin, Tennessee represents a compelling combination of traditional southern charm and modern comforts. Homes in this community typically embody architectural styles that reflect the rich history of the region, with predominant styles being Colonial, Georgian, and Craftsman. Large front porches, white picket fences, and shuttered windows are common features. The interiors of these homes are equally appealing, usually featuring spacious layouts that balance functionality with aesthetic appeal. State-of-the-art kitchens, cozy fireplaces, and hardwood floors are standard in many homes.
While the homes themselves exude elegance and charm, their generously sized lots add another layer of appeal. Many properties boast beautifully landscaped gardens with a variety of flora native to the region. The expansive lawns and green spaces provide a serene atmosphere, ideal for families and individuals who appreciate the outdoors. Some residences even enjoy views of the nearby Harpeth River, adding to the sense of tranquility.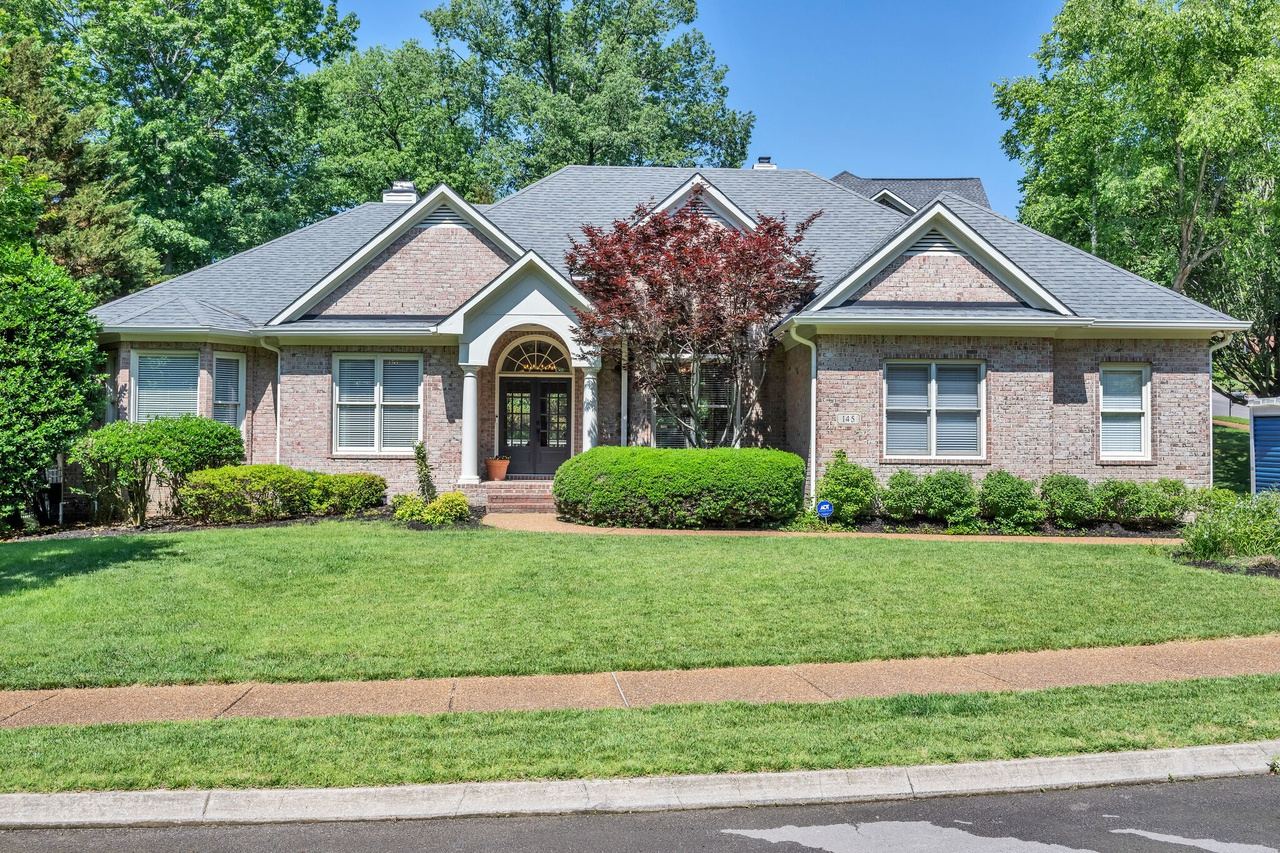 One of the distinguishing characteristics of Fieldstone Farms is its dedication to fostering a tight-knit community. The neighborhood offers numerous amenities designed to promote social interaction and engagement among residents. There's a fully-equipped clubhouse which serves as a hub for community events and gatherings. Fitness enthusiasts will appreciate the well-maintained tennis courts, swimming pools, and a state-of-the-art fitness center.
Additionally, Fieldstone Farms is recognized for its focus on family-friendly features. Numerous playgrounds dot the community, and its well-planned design ensures safe streets for kids to bike and play. The neighborhood also falls within the jurisdiction of some of the best schools in Williamson County, making it a popular choice for families with school-going children.
The surroundings of Fieldstone Farms are as impressive as the community itself. The community is only a short drive from the heart of historic Franklin, a city known for its lively arts scene, charming boutiques, and well-preserved Civil War sites. Outdoor enthusiasts will also appreciate the proximity to several parks and the scenic beauty of the Harpeth River. In addition, Nashville, with all its cultural offerings, is conveniently accessible, further enhancing the lifestyle for those living in Fieldstone Farms.
In essence, Fieldstone Farms is a community that strikes a perfect balance between quaint, old-world charm and modern, convenient living. From the inviting homes to the vibrant surroundings, residents of this community are offered a lifestyle that's not just about living, but about thriving.
Similar Communities
Just a short drive away from Fieldstone Farms, you'll find McKay's Mill, another distinguished community in Franklin, Tennessee. Similar to Fieldstone Farms, McKay's Mill homes are built with an array of architectural styles, from charming traditional homes to more modern design aesthetics. With the same price range, these homes typically feature large, spacious interiors, luxurious fixtures, and well-designed floor plans. The community is well-equipped with amenities including a 5,000 sq. ft. clubhouse, swimming pool, and playgrounds. Additionally, the community is just a stone's throw from Cool Springs Galleria, offering residents a wealth of dining and shopping options.
Closer to the heart of Franklin lies Sullivan Farms, a neighborhood characterized by homes reflecting Southern elegance and charm, much like Fieldstone Farms. Homes here also range in the same price point, and boast large, welcoming front porches and beautifully landscaped yards. Sullivan Farms is a highly family-friendly neighborhood, featuring several parks and a community pool. The area is also renowned for its walking trails and green spaces, providing residents ample opportunities for outdoor activities.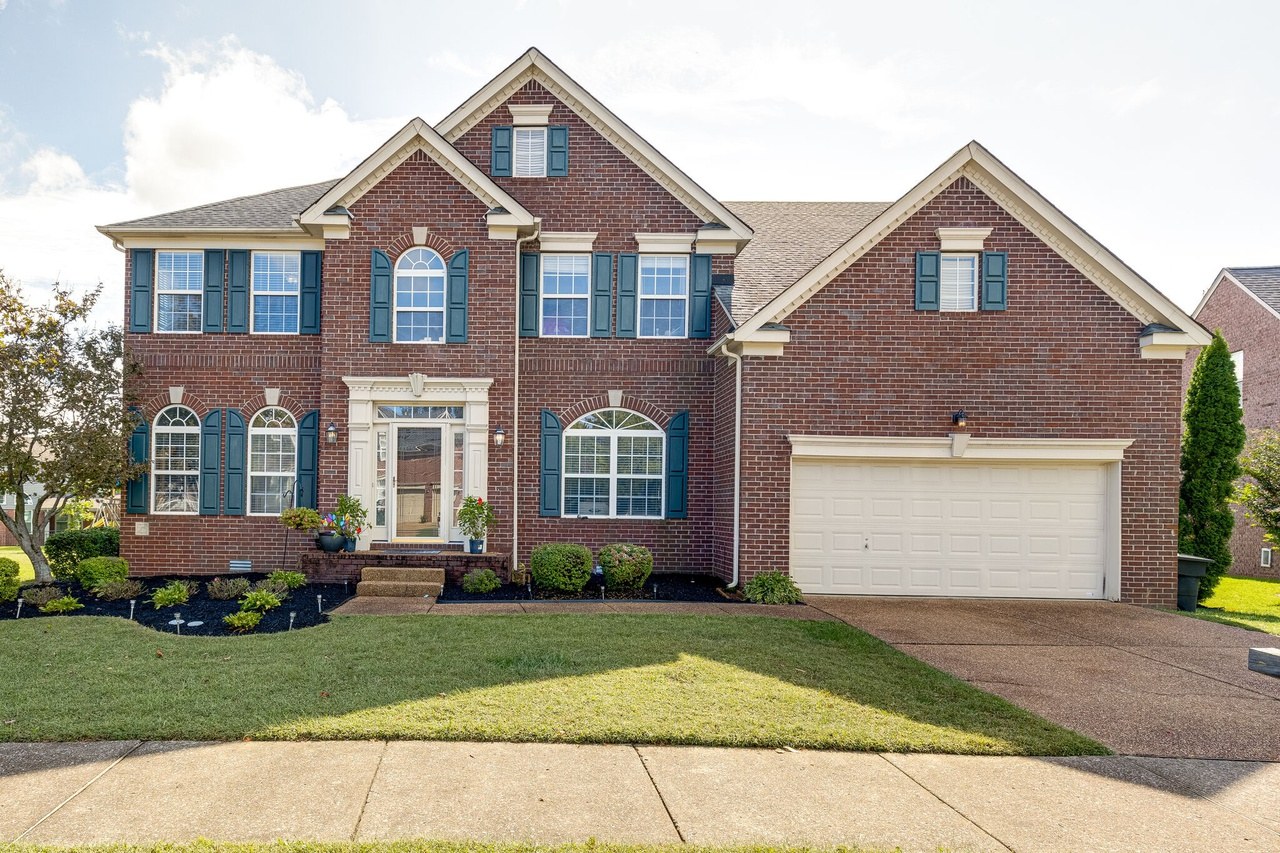 Another comparable neighborhood is the planned community of Westhaven. Westhaven homes typically feature traditional architecture with modern interiors. These homes, in a similar price bracket to Fieldstone Farms, are built with attention to detail and a high standard of craftsmanship. The lifestyle offered in Westhaven is highly community-oriented with an array of events, clubs, and activities regularly organized for residents. Amenities include a resort-style pool, golf course, and even a town center with shops and restaurants. Westhaven Elementary School, one of the top-rated schools in the district, is also located within the community, making it a popular choice for families with children.
To the north of Franklin, Brentwood's Governors Club also offers a comparable lifestyle and housing. The gated community is known for its luxury homes built in various architectural styles and set against the picturesque backdrop of an 18-hole golf course. While homes here might slightly be on the higher end of the price spectrum compared to Fieldstone Farms, they offer a similar mix of classic elegance and modern comfort. The community is rich in amenities, including a clubhouse, tennis courts, and a fitness center. Furthermore, its proximity to award-winning Williamson County schools and vibrant Brentwood shopping centers enhances its appeal to families and professionals alike.
All these neighborhoods, much like Fieldstone Farms, represent a blend of southern charm, modern amenities, and a vibrant community life. Whether it's McKay's Mill, Sullivan Farms, Westhaven, or Governors Club, each of these communities offers a unique charm and a high standard of living, making them comparable choices to Fieldstone Farms.
Food Scene
If you're a resident of Fieldstone Farms, Franklin, TN, or even just visiting, you're in for a culinary treat. The area boasts a wide array of dining options that can satisfy any palate. For instance, for those in the mood for some classic American comfort food, J. Alexander's is a go-to spot. Known for their wood-fired cuisine, this upscale casual dining establishment serves hearty meals that feel like home, with a gourmet twist. Their prime rib is a crowd favorite, not to mention their range of handcrafted cocktails.
If you're a fan of Italian cuisine, then a visit to Amerigo Italian Restaurant is a must. Serving traditional pasta dishes, fresh seafood, and scrumptious desserts, this long-standing eatery has been a local favorite for over 30 years. Their lasagna is something that keeps patrons coming back for more. Plus, they have a pretty extensive wine list that pairs perfectly with their menu.
For those looking for a more exotic culinary experience, Sopapilla's offers a taste of New Mexico right in Franklin. Their menu boasts an impressive array of Southwestern fare from stuffed sopapillas, which are a delight, to their flavorful green chili cheeseburger. What sets Sopapilla's apart is their commitment to providing a unique dining experience, complete with authentic New Mexican spices and ingredients.
If a classic Southern meal is what you crave, then Puckett's Grocery & Restaurant in Downtown Franklin should be on your list. This local gem serves up breakfast, lunch, and dinner, with a menu steeped in Southern tradition. From slow-smoked BBQ to fried green tomatoes, each dish is an homage to the comfort food of the South.
And let's not forget about the sushi enthusiasts! Wild Ginger is an upscale Pan-Asian gem in the area that features a fusion menu. Not only do they serve some of the best sushi in town, but their menu also includes other Asian favorites, including Thai, Chinese, and Japanese dishes. It's a great spot if you're looking for a more refined dining experience.
These are just a few of the many fantastic dining options near Fieldstone Farms. The area truly offers a culinary landscape as diverse and inviting as the community itself. No matter what your taste buds are craving, you're sure to find a restaurant nearby that satisfies.
Entertainment
For residents of Fieldstone Farms, Franklin, TN, entertainment options are far from scarce. In fact, this area is rich in a variety of entertainment and sporting events that cater to every interest. A standout amongst these is the Franklin Theatre. This historic theatre, located in Downtown Franklin, regularly hosts concerts, movies, and live performances. It's truly a cultural jewel in the heart of Franklin, offering a blend of nostalgic charm and modern entertainment.
If you're a sports enthusiast, then the Nissan Stadium in nearby Nashville is the place to be. Home to the Tennessee Titans, the stadium offers a thrilling atmosphere during the NFL season. Soccer fans can also catch Nashville SC, the city's Major League Soccer team, in action at the stadium. Tailgating before a game is a fun local tradition and makes for an unforgettable sporting experience.
For those with a love for baseball, the Nashville Sounds, a Triple-A affiliate of the Milwaukee Brewers, play their home games at the First Horizon Park. A night out at the ballpark with family or friends, complete with hot dogs, popcorn, and the excitement of the game, is a classic American pastime enjoyed by many Fieldstone Farms residents.
In the realm of racing, the Fairgrounds Speedway Nashville is a hub for car racing fans. This historic motor racing track hosts a variety of events throughout the year, including pro-late model, super trucks, and more. The roar of engines and the exhilarating speed of the cars make for a thrilling spectacle.
Meanwhile, if live music is your idea of entertainment, the area is abound with options. The nearby city of Nashville, famously known as Music City, is home to countless music venues, from the legendary Grand Ole Opry to the more intimate Bluebird Café. No matter the genre, whether country, blues, rock, or pop, you can find a performance to enjoy any night of the week.
Overall, the proximity of Fieldstone Farms to a diverse array of entertainment and sporting venues ensures there's never a dull moment for residents. Whether you're a sports fanatic, a music lover, or a theatre-goer, there's always something happening nearby to keep you entertained.
Health and Wellness
Residents of Fieldstone Farms, Franklin, TN are fortunate to have a myriad of health and wellness options in and around the area to support a balanced lifestyle. For starters, the community itself is abundant with outdoor spaces, walking trails, and fitness amenities, making it easy to maintain an active lifestyle. But beyond the neighborhood's borders, there are many more opportunities for health and wellness.
For those looking for a traditional gym experience, the Franklin Athletic Club is just a short drive away. The club offers an extensive selection of exercise equipment, a variety of fitness classes, and personal training services. Whether you're into weightlifting, cardio, or group exercise classes, this fitness center has got you covered.
Yoga enthusiasts will find a haven at Half Moon Yoga Healing. This yoga studio offers a variety of classes from gentle and restorative yoga to more intense power vinyasa, catering to practitioners of all levels. The studio's serene atmosphere provides a perfect backdrop for mindfulness and relaxation.
For those who prefer outdoor activities, the nearby Harpeth River provides numerous opportunities for kayaking and canoeing. Paddle enthusiasts can immerse themselves in the area's natural beauty while getting a great workout. Additionally, the Natchez Trace Parkway, with its hiking and biking trails, is ideal for those who enjoy a vigorous trek or a leisurely bike ride in a scenic environment.
When it comes to nutrition, there are a number of options in the area as well. Whole Foods Market, a popular destination for organic produce, healthy food options, and dietary supplements, is conveniently located nearby. For fresh, locally sourced produce, the Franklin Farmer's Market is a community favorite. This vibrant market hosts local farmers and artisans, offering a wide range of organic fruits, vegetables, meats, and dairy products.
The area also has several wellness spas for those in need of relaxation and rejuvenation. Places like Woodhouse Day Spa offer a variety of treatments including massages, facials, and body treatments in a tranquil, soothing environment.
Healthcare services are also conveniently accessible. The Williamson Medical Center provides comprehensive medical services, while various specialized clinics, dental offices, and wellness centers throughout Franklin ensure residents have access to a broad spectrum of health care resources.
In essence, Fieldstone Farms and the greater Franklin area offer a range of health and wellness facilities and services that cater to diverse needs and preferences. These amenities make it easy for residents to maintain a healthy, balanced lifestyle in this community.
Outdoor Lifestyle
There's quite a lot going on near Ellington Park in Franklin, TN, when it comes to entertainment and sporting events. The Franklin Theatre, located in the downtown area, is an absolute must-visit. Restored to its historic beauty, it hosts a variety of events including movies, live music, and performances that span all genres. The music scene, especially, is very vibrant, given that Franklin is just a short drive from Nashville, the country music capital of the world.
Speaking of music, you can't miss the Pilgrimage Music & Cultural Festival. It's a multi-genre music festival that takes place annually in The Park at Harlinsdale, a historic horse farm turned city park, which is just a short distance away from Ellington Park. This festival not only features an array of fantastic music artists but also offers great food and local crafts.
On the sports side, there's an array of options. If you're a fan of golf, the Westhaven Golf Club is renowned for its pristine greens and offers a challenging course for both amateurs and seasoned golfers. For those who enjoy a more energetic environment, the catch a game at the A-Game Sportsplex. It's a massive indoor sports facility where you can watch local hockey, soccer, and volleyball matches, among other things.
For those with a love for the outdoors, the Natchez Trace Parkway is a must-visit. It's a beautiful spot for hiking, cycling, and horseback riding. Though not a competitive sporting event, the parkway certainly offers an opportunity to test your endurance and enjoy nature at the same time. The parkway is also known for its historic sites and scenic views, making it a great spot for a day trip.
Education
Fieldstone Farms in Franklin, TN, is a community that's well-served when it comes to both private and public education options. On the public school side, many families in this area fall under the purview of the esteemed Williamson County Schools district. This district is often recognized for its high-performing schools and strong emphasis on academics. A couple of examples in the vicinity include Hunters Bend Elementary and Grassland Middle School, both highly praised for their dedicated staff and comprehensive curriculum.
On the other side of the spectrum, Franklin offers a variety of private education options that cater to diverse learning styles and needs. A prominent name in this regard is Battle Ground Academy, an independent, co-educational, college preparatory school. BGA is known for its robust curriculum, extensive extracurricular activities, and emphasis on character development. There's also Montessori School of Franklin, which provides a unique, student-centered learning environment for children from preschool to middle school grades.
For families seeking faith-based education, Franklin Christian Academy is a highly respected choice in the area. FCA offers rigorous academics within a Christian worldview, from kindergarten all the way up to high school. Another standout is St. Matthew School, a Catholic educational institution that's known for its nurturing environment and commitment to spiritual, academic, and personal growth.
Furthermore, the variety of educational opportunities isn't limited to traditional schooling. Fieldstone Farms and the surrounding area also have a variety of enrichment programs, tutoring centers, and resources for homeschooling families. So, no matter the specific needs or preferences, the community of Fieldstone Farms offers an environment conducive to a well-rounded education.
Shopping and Retail
Shopping and retail options near Fieldstone Farms, Franklin, TN, provide a blend of upscale and boutique experiences, along with all your everyday needs covered. The community itself is home to Fieldstone Farms Towne Centre, where residents can find everyday conveniences like Publix for groceries, Walgreens for pharmacy needs, and a variety of casual eateries for a quick bite or carry-out.
A short drive from Fieldstone Farms brings you to the heart of Downtown Franklin. It's an absolute treasure trove of unique boutiques and antique shops. The area is well-known for its vibrant shopping scene with stores like Philanthropy (a stylish boutique with a cause), White's Mercantile (offering a range of high-quality home goods, accessories, and more), and Savory Spice Shop (a foodie's paradise).
Just a bit further is CoolSprings Galleria, a large indoor mall that features over 150 stores, including many major national retailers like Macy's, H&M, and Apple, as well as a wide variety of dining options. For an upscale shopping experience, the nearby town of Brentwood houses the Hill Center, an outdoor shopping plaza known for its designer boutiques, high-end home stores, and chic eateries.
And let's not forget the Factory at Franklin, an iconic retail and entertainment complex housed in a 1929 art-deco style factory building. Here, you'll find an eclectic mix of quaint boutiques, artisan shops, and local restaurants. It's also the site of a bustling farmers market, which is a must-visit for those who appreciate fresh, locally sourced produce and artisanal goods.
Overall, the area surrounding Fieldstone Farms offers a diverse array of shopping and retail options, ensuring that residents have access to everything they need, and quite a few things they might simply want!
Business and Economy
The economy near Fieldstone Farms in Franklin, TN, is robust and diverse, supported by a wide range of businesses and industries. Franklin, part of the greater Nashville metropolitan area, has become a regional hub for businesses, particularly in sectors like healthcare, finance, technology, and entertainment.
Healthcare is a dominant industry in the area, given that many major healthcare organizations have headquarters or significant operations in or near Franklin. Companies like Community Health Systems, Healthways, and HCA Healthcare contribute to a thriving healthcare industry, providing ample employment opportunities and boosting the local economy.
Finance is another sector that has seen substantial growth, with numerous banking and insurance companies located nearby. Franklin Synergy Bank, for instance, is headquartered in the area and is an integral part of the local economy. Furthermore, the wider Nashville area is home to Nissan North America and Bridgestone Americas, leading to an active automotive and manufacturing sector.
The technology sector has been steadily growing too, with numerous tech startups and established companies choosing to set up shop in Franklin, attracted by the skilled labor pool and favorable business climate. This is complemented by the presence of the Nashville Technology Council and numerous tech-focused co-working spaces in the vicinity.
Last but not least, the proximity to Nashville, often dubbed as "Music City," implies a strong presence of the entertainment industry, with numerous music production and publishing companies based in and around Franklin. This not only helps drive the local economy but also enriches the cultural vibrancy of the region. In a nutshell, the economy near Fieldstone Farms is sustained by a healthy mix of traditional industries and emerging sectors, creating a dynamic and thriving business environment.
Hotels and Lodging
When it comes to accommodations near Fieldstone Farms, Franklin, TN, visitors have a myriad of options ranging from luxurious hotels to cozy bed and breakfast inns. The town's unique blend of Southern charm and modern convenience is reflected in its diverse lodging options, making it an appealing destination for both tourists and business travelers alike.
If you're looking for a high-end stay, the Harpeth Hotel, located in downtown Franklin, is a luxury boutique hotel that marries historic charm with modern amenities. It's part of Hilton's Curio Collection and provides a uniquely Franklin experience with its stylish decor, impeccable service, and proximity to the town's best shopping and dining.
For those preferring a more homey environment, the numerous bed and breakfast options in Franklin are worth considering. A standout is the Magnolia House, a historic B&B renowned for its Southern hospitality, scrumptious breakfast, and tranquil setting. There's also the Brentwood, a lovely bed and breakfast set in a beautifully renovated historic home, that offers an intimate, cozy environment.
On the more traditional side, the area boasts several well-known hotel chains, including Hampton Inn & Suites, Marriott's Residence Inn, and Drury Plaza Hotel. These hotels offer comfortable, reliable accommodations with a range of amenities to suit both short-term and extended stays. They're conveniently located within a short drive from Fieldstone Farms and provide easy access to the area's attractions.
And for visitors seeking more unique lodging experiences, there's also the option of charming vacation rentals scattered throughout Franklin and its picturesque countryside. These range from quaint cottages to expansive farmhouses, providing a variety of choices to suit different tastes and group sizes. Overall, whether you're after luxury, comfort, or character, the lodging options near Fieldstone Farms ensure that there's something to suit every visitor's needs.
Travel and Transportation
The closest major airport is Nashville International Airport (BNA), which is approximately a 30-40 minute drive away, depending on traffic. Nashville International offers a wide array of flight options, serving as a hub for several major airlines. It offers both domestic and international flights, making travel for business or pleasure relatively straightforward.
As for public transportation, the options are somewhat more limited in this suburban area, but they do exist. The Franklin Transit Authority operates the local bus service, which offers fixed routes and a TODD service (Transit on DemanD), a curb-to-curb service that can be scheduled as needed. It's a convenient way to get around Franklin and access shopping, dining, and entertainment venues, as well as the city's major employment areas.
For transportation into Nashville, residents can use the Regional Transportation Authority (RTA) bus service. The RTA runs several routes from Franklin to Nashville, which can be particularly handy for commuters working in the city. Alternatively, residents can make use of carpooling and vanpooling services organized by VanStar, a regional commuter vanpool program.
For short trips or those without a personal vehicle, rideshare services like Uber and Lyft are readily available in the area. They can provide convenient and timely transportation for local travel or trips to the airport.
While public transportation options aren't as extensive as they might be in a major city, they still provide a viable means of getting around for those living in Fieldstone Farms, especially when combined with personal or rideshare vehicles.