Echelon At Lockwood Glen, Franklin, TN Homes for Sale
Echelon At Lockwood Glen, Franklin, TN Property Listings
October 1, 2023
Rather speak with a local Echelon At Lockwood Glen, Franklin real estate agent on the phone instead? Give us a call at
(615) 257-8317
for a free consultation. We look forward to helping you find the perfect home!
Echelon at Lockwood Glen
Home
s
Echelon at Lockwood Glen is a charming residential community located in the scenic city of Franklin, Tennessee. It boasts homes that showcase a mixture of traditional architecture with modern influences, a quality that effortlessly captures the essence of Southern comfort and luxury. The properties here are a mix of single-family homes and townhomes, all of which display exceptional craftsmanship. High ceilings, spacious floor plans, hardwood floors, and designer finishes are standard features in most of these homes, adding a touch of elegance and sophistication to the overall residential atmosphere.
These homes are designed to cater to a variety of lifestyle needs, with sizes typically ranging from three to five bedrooms. Kitchens in these homes are a home chef's dream, equipped with high-end appliances, granite countertops, and custom cabinetry. The master suites often include expansive walk-in closets and en-suite bathrooms with soaking tubs and separate showers. Additionally, many of the homes feature inviting outdoor spaces such as covered porches, patios, or decks, which further enhance the appeal of living in this charming community.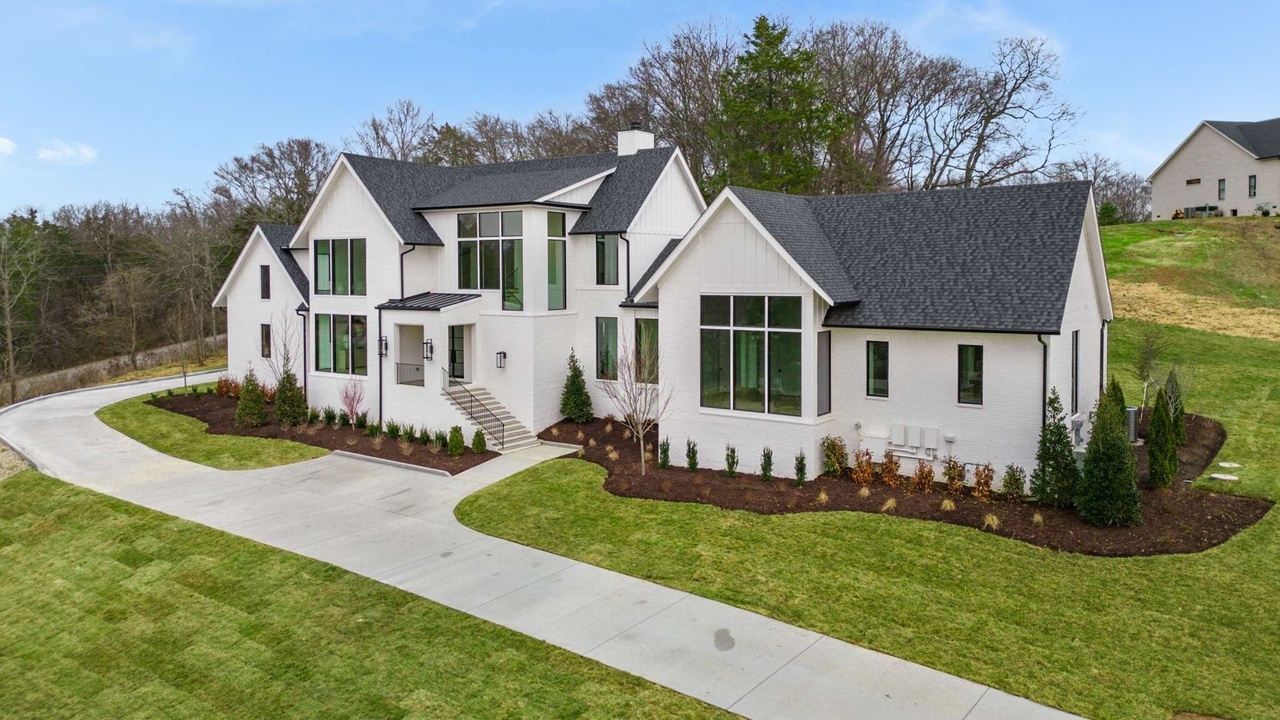 The Echelon at Lockwood Glen neighborhood is more than just the sum of its beautiful homes; it also provides residents with a host of community amenities designed to foster social interaction and an active lifestyle. The community features a club house, where neighbors can gather for events, a sparkling pool perfect for those warm Tennessee summers, and beautifully landscaped parks and walking trails that weave throughout the community. Fitness enthusiasts will appreciate the well-equipped gymnasium and the multiple green spaces for outdoor workouts or games.
The surrounding area of Franklin is rich in culture, history, and natural beauty. Residents of Echelon at Lockwood Glen can enjoy easy access to the downtown district, which is known for its historic charm, boutique shopping, and diverse dining scene. Franklin also hosts various cultural events throughout the year, such as music festivals and art exhibits, providing endless entertainment options. The region is also known for its top-rated schools, making it a desirable location for families.
Furthermore, the community's location in Franklin means residents are never far from the conveniences of the larger metropolitan area of Nashville. But despite this proximity, Echelon at Lockwood Glen retains its tranquil, small-town charm, giving residents the best of both worlds: access to big-city amenities with the tranquility of suburban living. This balanced lifestyle is part of what makes the homes in Echelon at Lockwood Glen so appealing.
Similar Communities
Westhaven, located just a short drive from Echelon at Lockwood Glen, is another prominent community in Franklin, TN. Homes in Westhaven are architecturally reminiscent of traditional American neighborhoods, featuring a blend of classic and contemporary styles. This community, like Echelon, provides a range of housing options, including single-family homes and townhomes, making it accessible to a variety of residents. These homes typically offer large, open-concept layouts, high-end appliances, and luxurious master suites similar to those found in Echelon at Lockwood Glen.
Another notable community similar in price point and construction quality to Echelon at Lockwood Glen is Berry Farms. Situated to the south of Franklin, Berry Farms homes are built with attention to detail, featuring inviting front porches, gourmet kitchens, and spa-like master bathrooms. The community places a strong emphasis on sustainability and connectivity, featuring pedestrian-friendly streets and a wealth of open spaces. This aligns with the lifestyle and values embraced by the residents of Echelon at Lockwood Glen.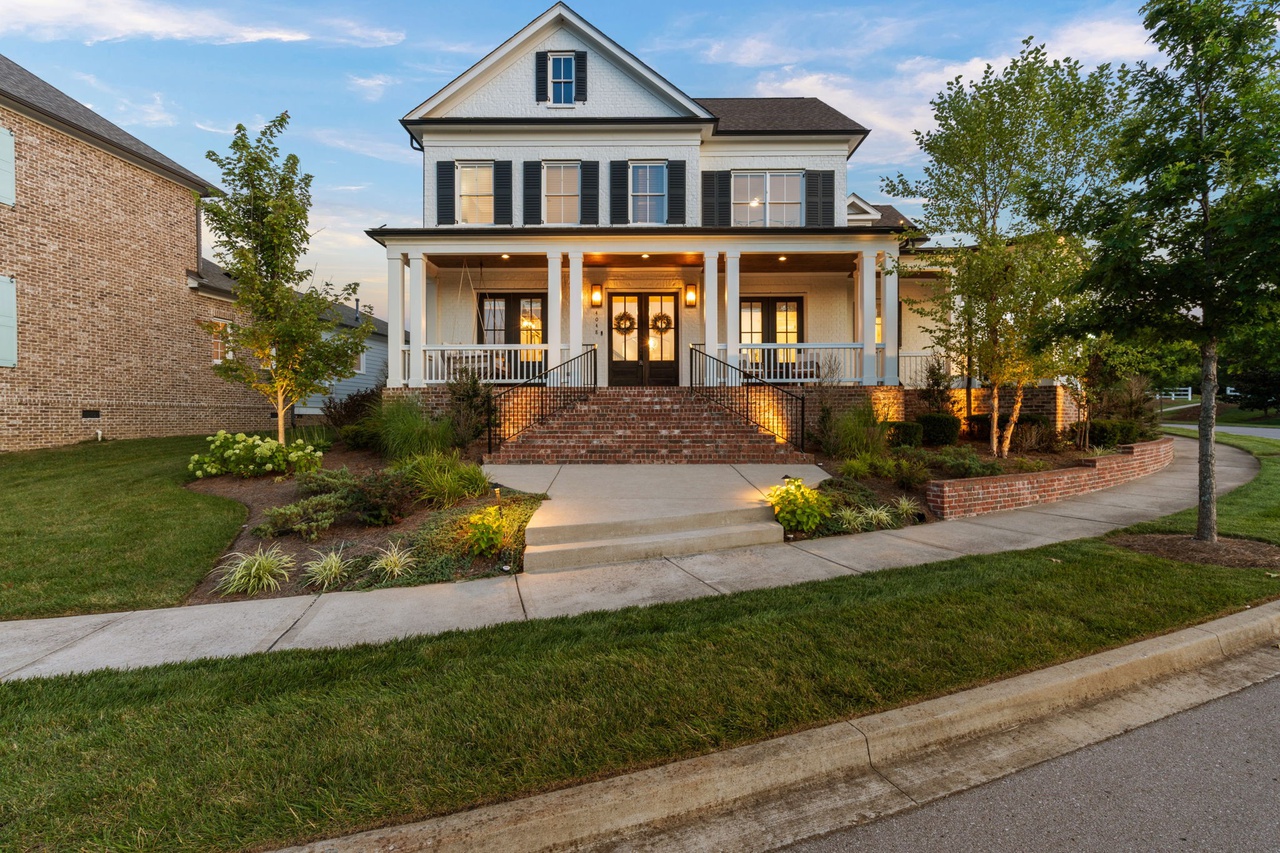 Fieldstone Farms is yet another residential area in Franklin that shares similarities with Echelon at Lockwood Glen. Homes in Fieldstone Farms also reflect the distinctive charm of Southern architecture with the conveniences of modern living. Like Echelon, this community caters to an active lifestyle, offering a wide range of amenities such as a clubhouse, tennis courts, swimming pools, and a playground. Its proximity to top-rated schools and shopping centers further enhances its appeal.
The residential area of McKay's Mill, with its broad selection of home styles and price points, also shares a similar appeal to Echelon at Lockwood Glen. McKay's Mill homes boast of expansive floor plans, state-of-the-art kitchens, and sumptuous master suites. The community offers amenities such as a clubhouse, a fitness center, an Olympic-sized pool, and several miles of walking trails, fostering a socially engaging and active lifestyle.
Finally, Ladd Park is a community worth mentioning that offers a similar lifestyle and construction quality. Like Echelon at Lockwood Glen, Ladd Park features homes with high ceilings, hardwood floors, and designer finishes. The community is designed to encourage an active and social lifestyle with two pools, a clubhouse, playgrounds, and an extensive network of walking trails.
Each of these communities offers a distinct flavor of Southern charm and modern living. They share similar price points, construction styles, and lifestyle offerings with Echelon at Lockwood Glen, making them desirable choices for those seeking high-quality homes in Franklin, Tennessee.
Food Scene
If you're living in Echelon at Lockwood Glen, you're in for a culinary delight. Just a stone's throw away, you'll find a fantastic array of dining options in Franklin. Downtown Franklin, in particular, is a hotspot of diverse eateries that will surely excite your palate.
For those who love a good Southern meal, there's Puckett's Grocery & Restaurant. This is a true local gem, serving up comfort food with a side of live music. From their award-winning barbecue to the fried green tomatoes, Puckett's offers a dining experience that embodies the spirit of Tennessee.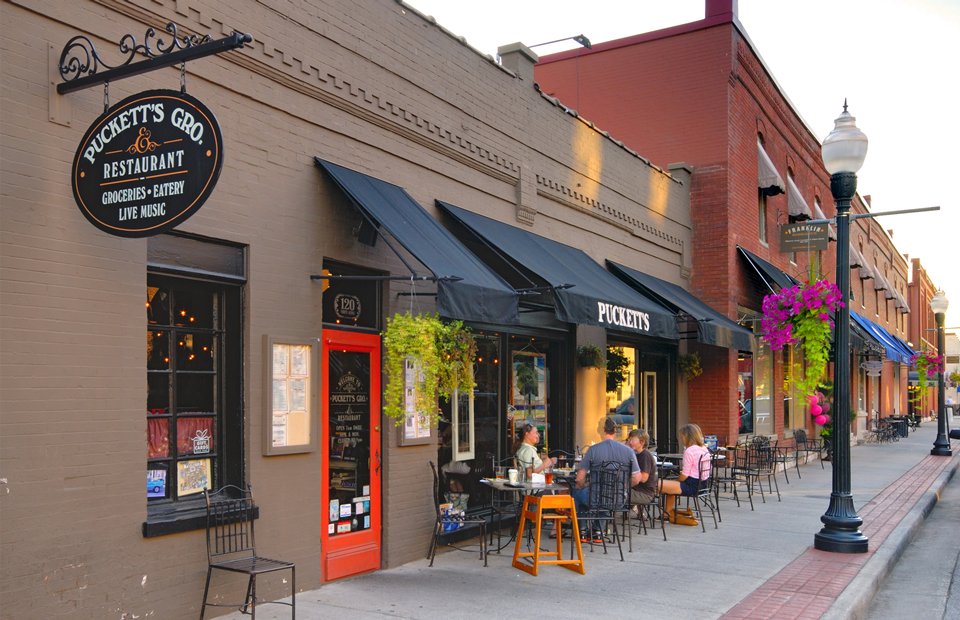 If you're in the mood for some international cuisine, Cool Cafe offers up some of the best Cuban food in the area. Their Ropa Vieja and Tostones are particularly popular among locals. Alternatively, there's Saffire, located in The Factory at Franklin. This restaurant provides an elegant dining experience and serves dishes that are a fusion of Southern tradition and global influences.
For those who love Italian cuisine, the family-owned Trattoria A is a must-visit. Serving rustic Italian fare like house-made pasta and wood-fired pizza in a cozy, intimate setting, Trattoria A is sure to win you over with its authentic flavors.
Seafood lovers will delight in visiting Puckett's Boat House. This restaurant offers a range of dishes from fresh-caught fish to shrimp and grits, all served in a relaxed and welcoming atmosphere.
In addition to these sit-down restaurants, Franklin is also home to a variety of casual eateries and cafés. For instance, the Frothy Monkey is a local favorite for coffee and brunch, and Biscuit Love is known for their incredible breakfast biscuits.
Franklin is also home to Gray's on Main, a unique three-story restaurant that combines a craft cocktail bar, fine Southern dining, and live music performances. Their signature dishes include their shrimp and grits and their old-fashioned burgers, while their handcrafted cocktails are a local favorite.
If you're looking for some great local craft beers, head over to the Cool Springs Brewery for some freshly brewed ales and lagers. Their taproom also serves up some tasty pizzas and pub-style food, perfect for a relaxed night out.
With such a diverse range of dining options right around the corner, residents of Echelon at Lockwood Glen are never short of choices when it comes to food.
Entertainment
Echelon at Lockwood Glen residents have access to a wealth of entertainment and sporting events within and around Franklin, TN. The area is renowned for its vibrant arts and music scene, as well as various sporting opportunities that provide ample enjoyment for both participants and spectators.
The Franklin Theatre, located in the heart of the downtown area, is one such gem. With its rich history dating back to the 1930s, the theatre offers a nostalgic movie-going experience with the latest hits, classic films, and even live music performances. They also host community plays and children's theater, offering something for every taste.
Music lovers will revel in the proximity of Franklin to the music city itself, Nashville, with its plethora of live music venues. The Pilgrimage Music & Cultural Festival, held in Franklin, is a local favorite. This annual event attracts thousands with its lineup of popular musicians and bands, local artisans, and delicious food vendors.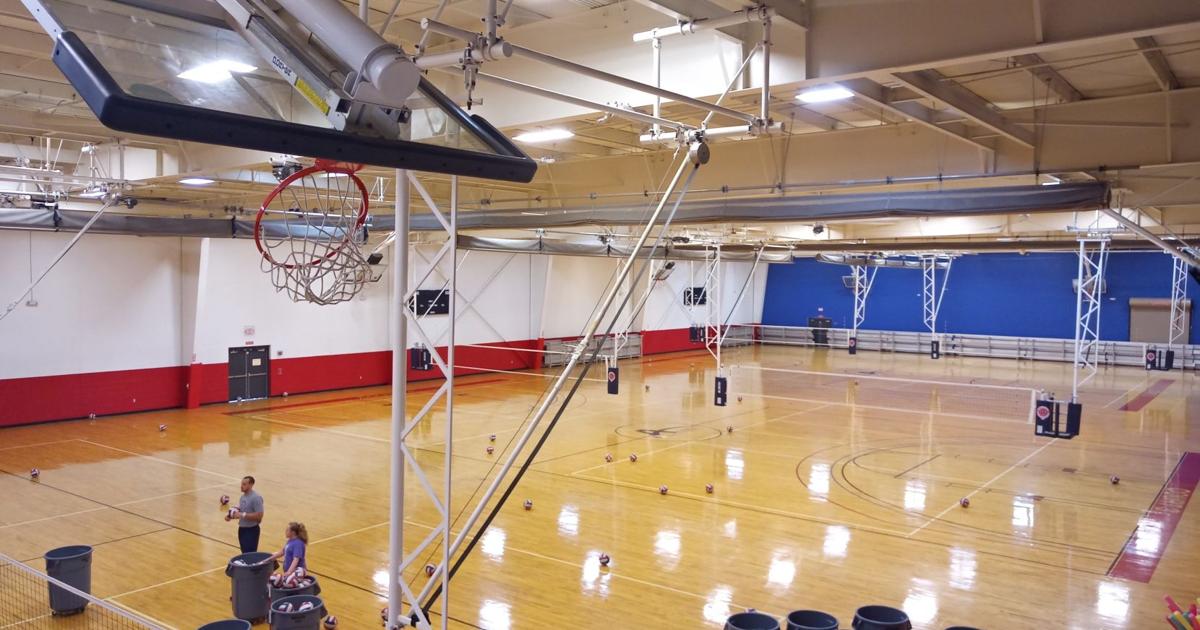 For those interested in sports, Franklin offers plenty to keep you entertained and active. There are several high-quality golf courses in the area, including the Vanderbilt Legends Club, offering challenges for golfers at every skill level. Franklin is also home to the A-Game Sportsplex, which hosts local hockey, basketball, and volleyball events, among other sports.
If you're a football fan, you'd be thrilled to know that the NFL's Tennessee Titans call nearby Nashville home, and their games at Nissan Stadium are always a thrilling spectacle. Likewise, Nashville is also home to the Predators, an NHL team with a passionate fanbase. Catching a Predators game at the Bridgestone Arena is a must for any hockey fan.
Race enthusiasts will appreciate the Fairgrounds Speedway, a historic NASCAR-sanctioned track located in Nashville. The track hosts a variety of racing events throughout the year, drawing crowds from all around the region.
Lastly, let's not forget the variety of outdoor recreational activities available in Franklin and its surrounding areas. With several state parks nearby, like the beautiful Radnor Lake State Park, residents can enjoy hiking, bird watching, and exploring the diverse Tennessee landscape. In essence, the proximity of Echelon at Lockwood Glen to such a wide array of entertainment and sporting events ensures there's never a dull moment for its residents.
Health and Wellness
Health and wellness are a fundamental part of life in and around Echelon at Lockwood Glen, with a broad array of facilities and services that support a balanced and healthy lifestyle.
Residents have access to several quality healthcare providers in the Franklin area. Williamson Medical Center, for example, offers a wide range of health services, from emergency care to specialized treatments. In addition, numerous family clinics, dentists, and specialty medical practices can be found throughout the city.
For those who enjoy staying active, Franklin offers a plethora of options. Fitness enthusiasts have several gyms and fitness centers to choose from, each offering a range of classes and equipment to meet various workout preferences. From the extensive facilities of the Franklin Athletic Club to boutique fitness studios like Orange Theory Fitness and Pure Barre, there's something to suit everyone's fitness level and interests.
Additionally, the city's parks and outdoor spaces offer a natural setting for physical activity. Pinkerton Park, for example, features a walking trail and fitness stations, providing an opportunity for outdoor workouts. Harlinsdale Farm is another great spot for those who prefer jogging, walking, or even horseback riding.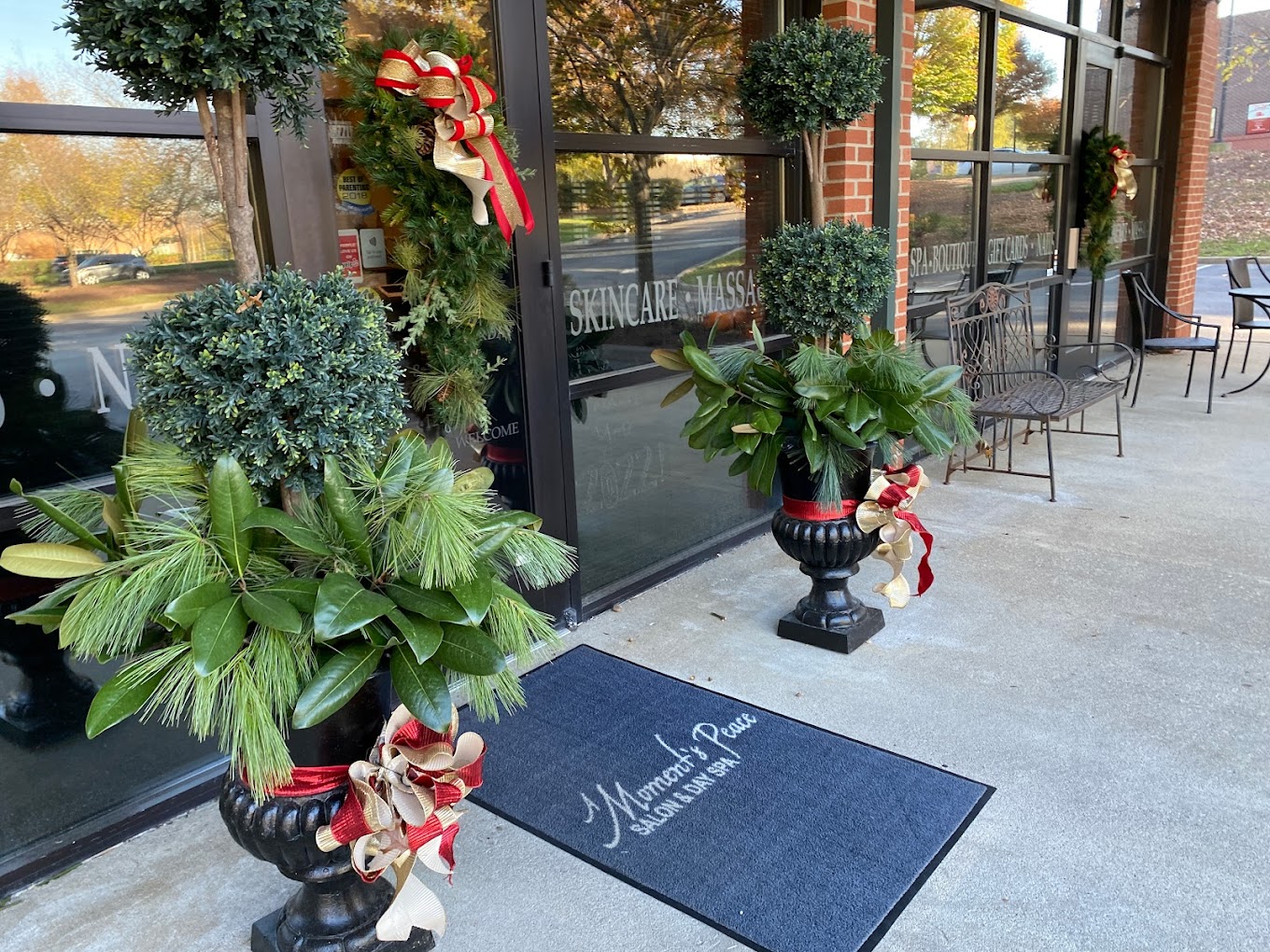 For a more relaxing wellness experience, there are numerous spas and wellness centers in the area. A Moment's Peace Salon & Day Spa, for example, provides a wide array of services such as massages, facials, and body treatments, creating a tranquil environment for relaxation and rejuvenation.
Yoga and Pilates studios, such as Franklin Pilates and Yoga Harmony, are also abundant in the area, offering classes for all skill levels. These studios provide an excellent opportunity for building strength, flexibility, and promoting mindfulness.
Nutrition is another key aspect of a balanced lifestyle, and the city has plenty to offer in this regard. From the Fresh Market, which offers a wide selection of organic and health-conscious products, to the Franklin Farmer's Market, where locals can buy fresh produce directly from area farmers, it's easy to incorporate healthy eating habits into daily life.
All these facilities, combined with the community's emphasis on wellness, make Echelon at Lockwood Glen an ideal location for anyone seeking a health-conscious lifestyle. Living here means having a wealth of health and wellness options right at your fingertips.
Outdoor Lifestyle
Residents of Echelon at Lockwood Glen are privy to an array of outdoor experiences due to the abundance of parks and natural areas in and around Franklin, TN. Whether you enjoy peaceful walks, exciting hiking trails, or just a relaxing picnic amidst beautiful surroundings, there's something for everyone in this vibrant community.
Let's start with Pinkerton Park, a favorite among locals. Situated along the Harpeth River, this park boasts a one-mile paved pedestrian trail, perfect for a morning jog or an evening stroll. The park is also home to Tinkerbell Playground, making it a family-friendly spot for weekend outings.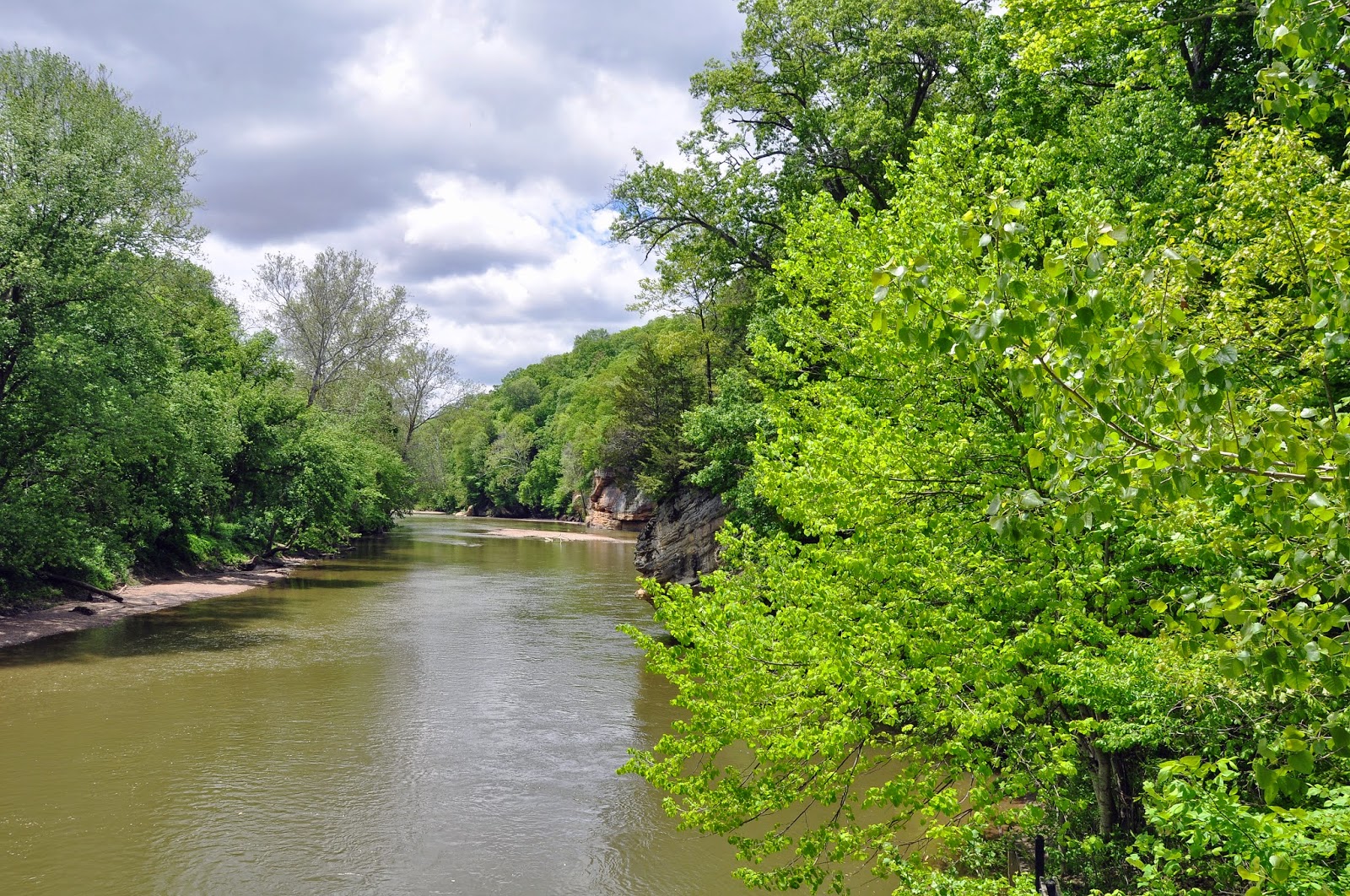 For those who enjoy hiking and nature walks, the Timberland Park, located just off the Natchez Trace Parkway, is a must-visit. The park features several miles of trails through lush forests, offering an excellent opportunity to appreciate Tennessee's native flora and fauna. With picnic areas and an interpretive center, it's a fantastic place to learn about local ecology while enjoying the great outdoors.
A short drive from Echelon at Lockwood Glen will take you to Harlinsdale Farm. This historic horse farm now serves as a public park, where you can enjoy walking trails, fishing ponds, and even a dog park. The farm also hosts several community events throughout the year, making it a central point of connection for Franklin residents.
Cyclists in the community will appreciate the Natchez Trace Parkway, a 444-mile route that passes through Franklin. Known for its stunning views and historical significance, the parkway is a wonderful place for a leisurely bike ride or a challenging workout.
For water enthusiasts, the Harpeth River offers plenty of opportunities for canoeing and kayaking. The river winds its way through Franklin and features several access points where you can launch your own canoe or kayak, or rent one from a local outfitter. It's a great way to enjoy a sunny afternoon while soaking in the natural beauty of the area.
Last but not least, let's not forget the abundance of golf courses in and around Franklin. With courses like the Vanderbilt Legends Club and the Franklin Bridge Golf Club, golfers of all skill levels can enjoy a round or two in these well-maintained facilities.
In essence, the parks, nature, and outdoor lifestyle options near Echelon at Lockwood Glen make it an ideal place for individuals and families who love to embrace the outdoors and lead an active lifestyle. Whether you're exploring a trail, playing a round of golf, or simply enjoying a picnic in the park, there's always something to do in the great outdoors of Franklin, TN.
Education
Education is a cornerstone in the Echelon at Lockwood Glen community, and residents have access to an impressive array of both public and private schools.
Within the public school system, children can attend highly-rated schools in the Franklin Special School District (FSSD) or the Williamson County School District. These districts are known for their commitment to academic excellence and well-rounded education, boasting high test scores and a variety of extracurricular programs. Franklin Elementary, Freedom Intermediate, and Centennial High School are just a few examples of the top-notch schools in the area.
Particularly of note is the Franklin High School, known for its high academic standards and strong athletic programs. The school offers a wide range of Advanced Placement courses and has received several accolades for its outstanding academic and extracurricular programs.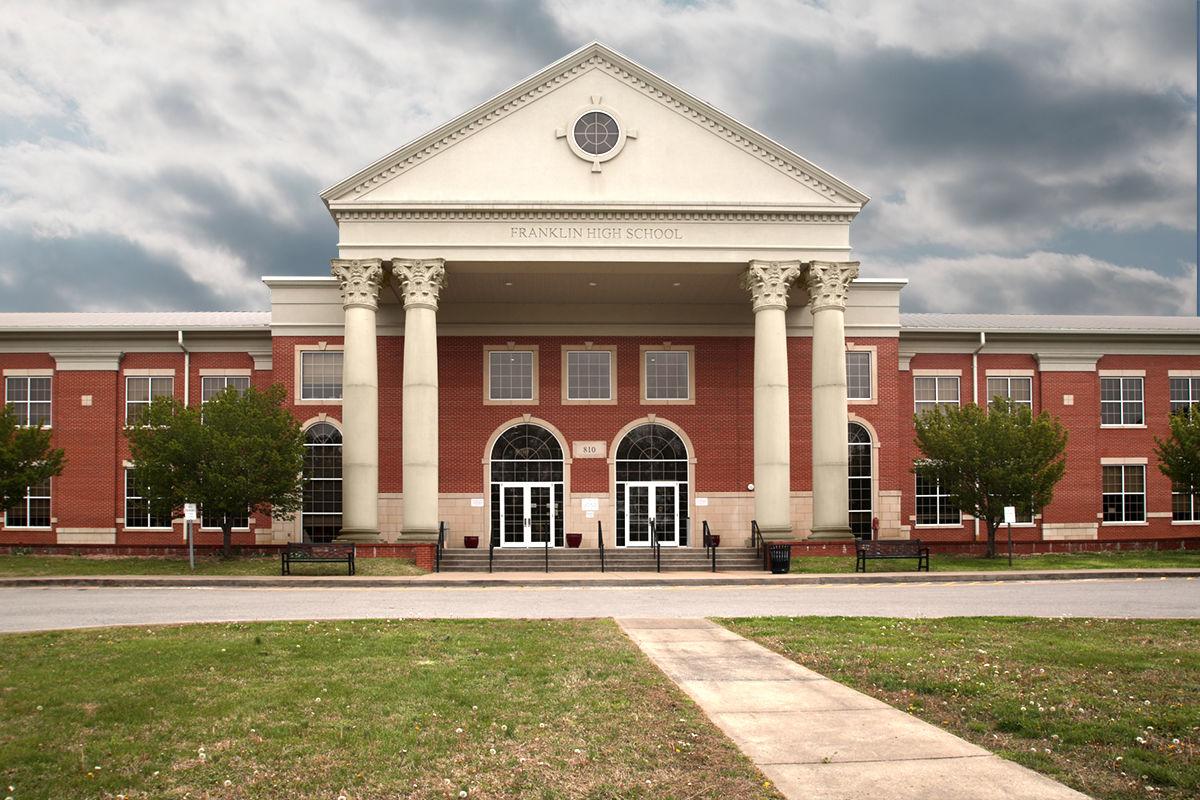 If you're considering private education, Franklin offers several prestigious options. Battle Ground Academy, a college-preparatory school, offers classes for kindergarten through 12th grade and is known for its strong academic curriculum, as well as its emphasis on character development and leadership.
Another noteworthy private school is the Montessori School of Franklin, which provides education from preschool through 8th grade. Following the Montessori philosophy, the school fosters a love of learning and encourages independence and critical thinking.
For those interested in faith-based education, Franklin Christian Academy and Grace Christian Academy are two prominent private Christian schools in the area. Both schools offer comprehensive educational programs that integrate strong academics with spiritual development.
Residents also have access to specialized education services, such as enrichment programs, special education, and gifted programs in many of the schools. In essence, whether you choose public or private, the schools near Echelon at Lockwood Glen provide a nurturing environment that promotes academic excellence and personal growth.
Shopping and Retail
When it comes to shopping and retail, residents of Echelon at Lockwood Glen will find a delightful mix of boutique stores, antique shops, and commercial retail centers just a short drive away in Franklin, TN.
Downtown Franklin, with its charming and historic Main Street, is an absolute shopper's paradise. Here, you can explore an array of unique local shops offering everything from apparel to antiques. If you're searching for something unique or vintage, the Franklin Antique Mall is a local favorite, known for its vast selection of collectibles, jewelry, furniture, and more.
Fashion enthusiasts will love the boutiques that line the downtown streets. Stores like Jondie and Haven offer stylish clothing and accessories, while Philanthropy combines fashion with a charitable cause, donating a portion of each sale to local and global causes.
For those in need of a one-stop shopping solution, the CoolSprings Galleria is just a short drive away. This large shopping mall houses over 150 stores, including a mix of major retail brands like Macy's, Dillard's, and Apple. In addition to its shopping, CoolSprings Galleria also features numerous dining options, making it a popular destination for a day out shopping and dining.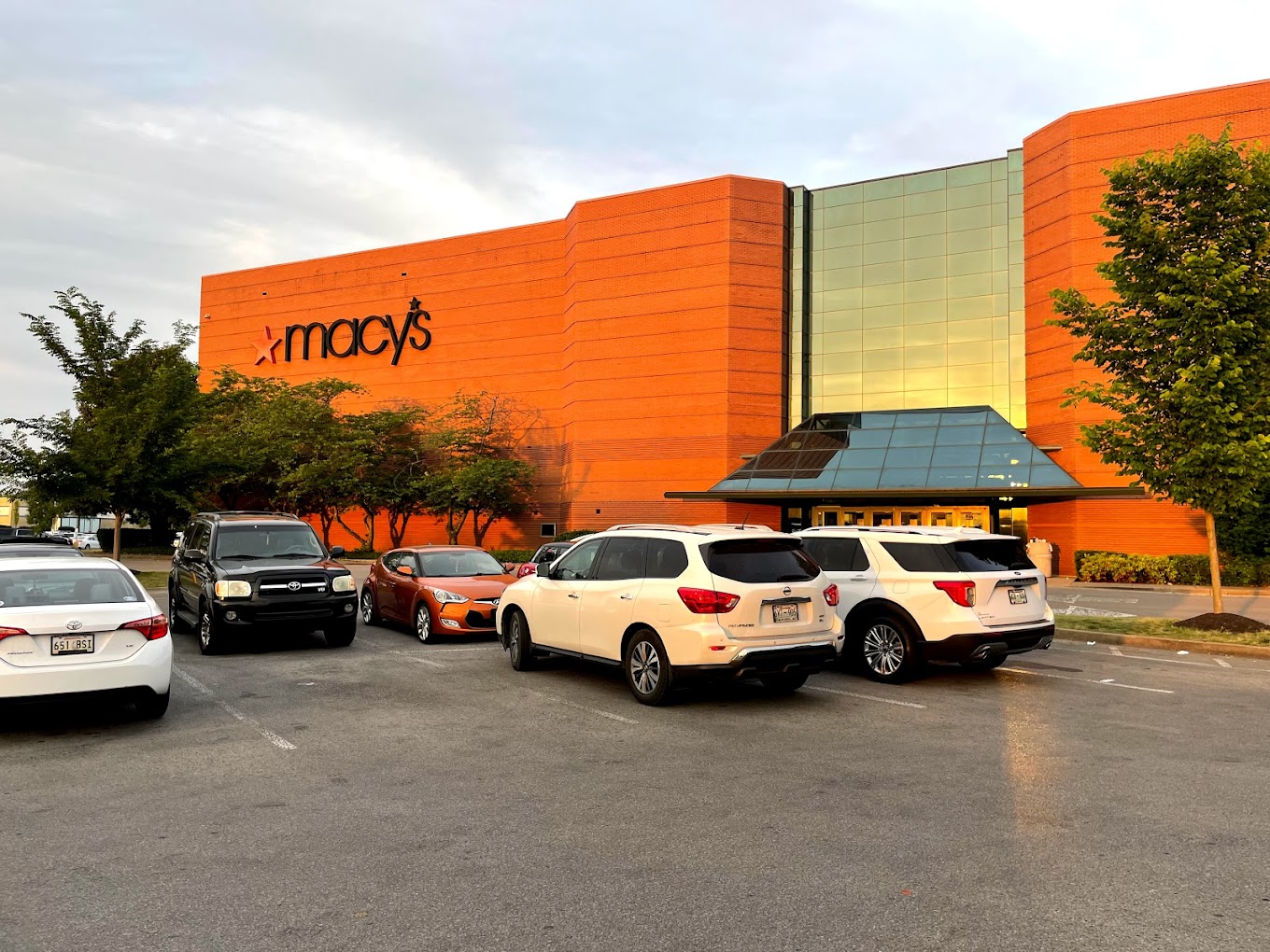 For your grocery needs, Franklin offers several options. From large chains like Kroger and Publix to specialty stores like The Fresh Market, you'll find everything you need for your pantry and more. Not to be missed is the Franklin Farmer's Market, where locals gather to buy fresh produce, locally-raised meats, and artisanal goods directly from the farmers and producers.
Another notable shopping destination is The Factory at Franklin, a converted former factory that's now home to a mix of retailers, restaurants, and entertainment venues. You can shop for handcrafted jewelry at Walton's Antique and Estate Jewelry, pick up a unique home decor piece at City Farmhouse, or simply enjoy a leisurely stroll through this historic and vibrant retail destination.
In essence, the shopping scene near Echelon at Lockwood Glen caters to a diverse range of tastes and preferences, from high-end fashion and unique antiques to everyday essentials. No matter what you're looking for, you're sure to find it in Franklin's varied retail landscape.
Business and Economy
Franklin, TN, home to Echelon at Lockwood Glen, enjoys a vibrant economy supported by a diverse range of businesses and industries.
Healthcare is a leading industry in the area, with several major hospitals and healthcare providers contributing significantly to the local economy. Companies like Community Health Systems, one of the nation's leading operators of general acute care hospitals, and Optum, a diversified health services innovation company, have significant operations in the area. These healthcare giants not only provide excellent health services to Franklin residents but also employ a large number of locals, contributing to the area's economic stability.
Another notable industry in the area is the automotive sector. Nissan North America has its headquarters located in Franklin, contributing significantly to the local economy. The Japanese automotive giant employs thousands of people and continues to expand its footprint in the area.
The presence of several corporate headquarters and major offices in the Franklin area, including global insurance broker Willis Towers Watson, Mars Petcare US, and financial services company Jackson National Life, has led to a flourishing professional services industry. These businesses offer a wide range of job opportunities and inject significant economic activity into the local economy.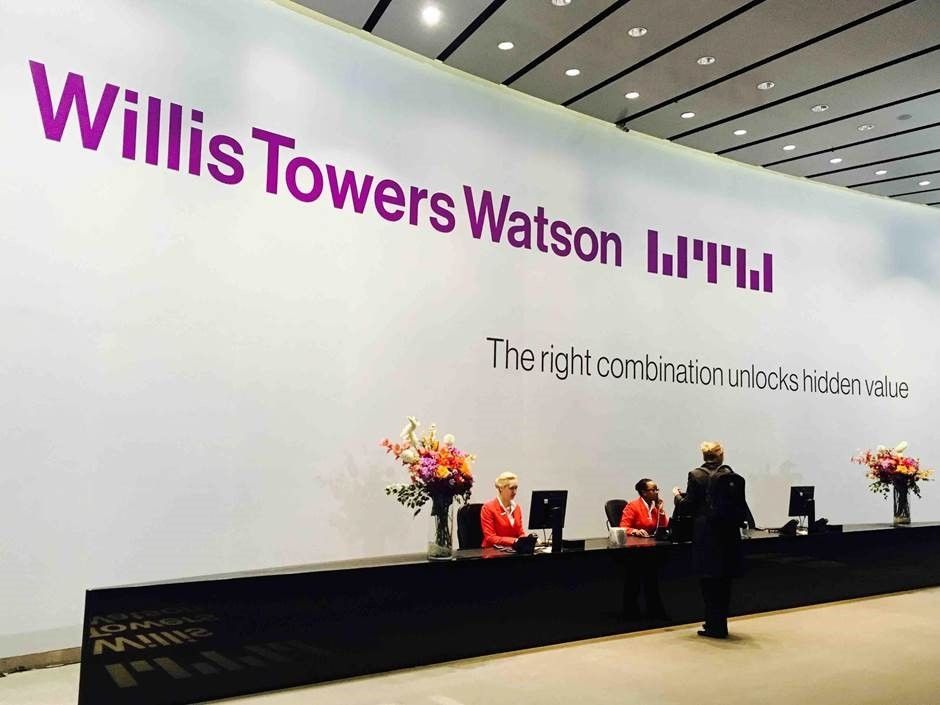 Moreover, the music and entertainment industry, an important part of the economy in neighboring Nashville, also has a substantial influence on Franklin. Several music labels, production companies, and entertainment-related businesses operate in the area, providing not only local entertainment but also contributing to the vibrancy of the area's economy.
Education is another major sector, with numerous schools, colleges, and learning institutions in and around Franklin. These institutions not only play a vital role in developing the local workforce but also employ a significant number of residents.
Finally, the retail and hospitality sectors play a critical role in supporting the local economy. Franklin's charming downtown area, the CoolSprings Galleria, and a variety of restaurants and hotels provide numerous employment opportunities and attract tourists, further enhancing Franklin's economic vitality.
Overall, the primary businesses and industries near Echelon at Lockwood Glen reflect a healthy, diversified economy. Whether it's healthcare, automotive, professional services, entertainment, education, retail, or hospitality, these industries form the bedrock of Franklin's dynamic local economy.
Hotels and Lodging
When it comes to lodging, Franklin, TN offers a wide range of options from upscale hotels to charming bed and breakfasts, catering to various preferences and budgets.
For a touch of luxury, the Harpeth Hotel located in downtown Franklin is a top pick. As a part of the Curio Collection by Hilton, this hotel offers top-notch amenities, spacious rooms, and excellent service. Set right next to the Harpeth River, the hotel's convenient location also allows guests easy access to the downtown area's shops and restaurants.
Another great option for those looking for full-service accommodations is the Hilton Franklin Cool Springs. Known for its contemporary rooms, outdoor pool, and on-site restaurant, this hotel offers comfort and convenience. Its location near the CoolSprings Galleria makes it an ideal choice for those planning a shopping trip.
If you prefer a more homey feel, Franklin has several charming bed and breakfasts. The Magnolia House, for instance, offers a cozy, Southern hospitality experience. Set in a beautifully restored historical home, this B&B offers elegant rooms and a delicious gourmet breakfast each morning.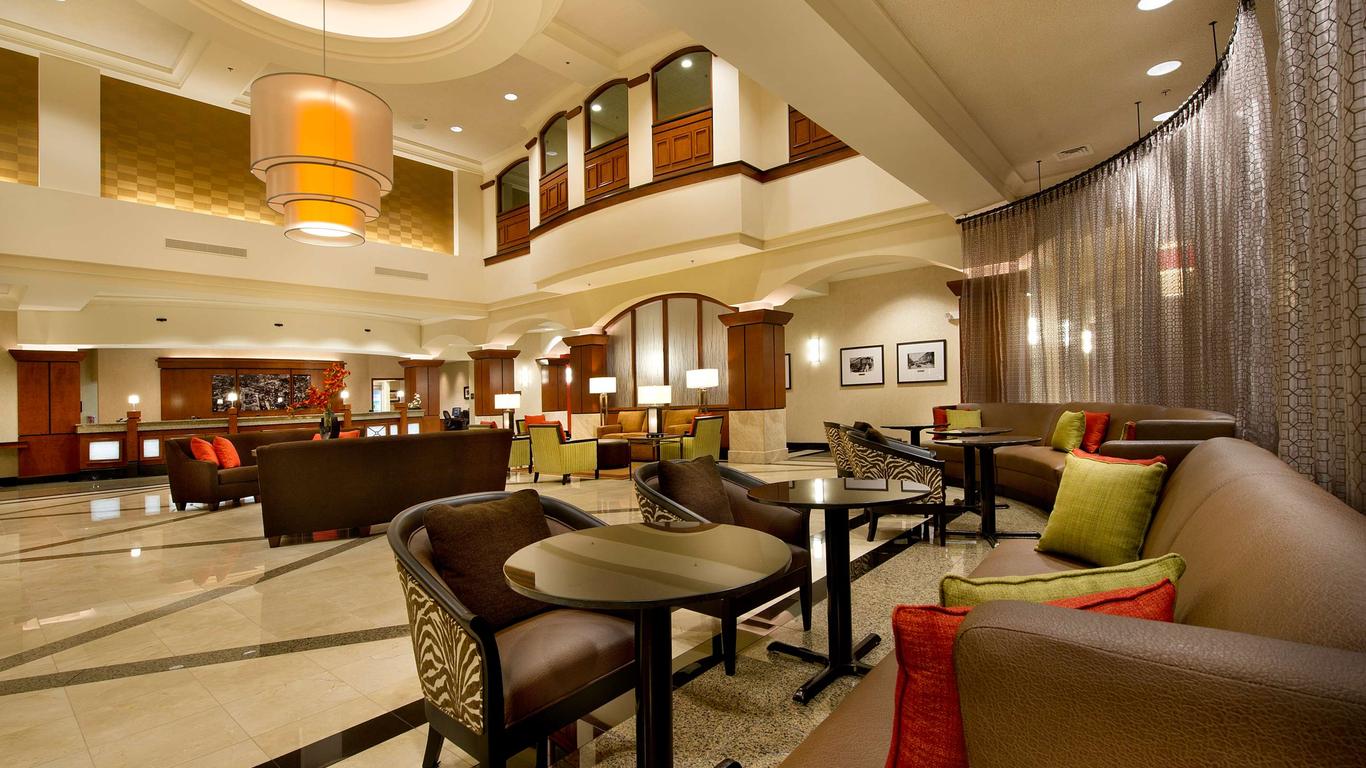 A unique option is the Pot N' Kettle Cottages, offering standalone cottage rentals right in downtown Franklin. Each cottage has its own unique decor and provides the privacy of a vacation rental with the convenience and service of a bed and breakfast.
In addition to these, there are numerous other lodging options such as the Drury Plaza Hotel Franklin, Hampton Inn & Suites Franklin Berry Farms, and several Airbnb rentals in and around the area. Many of these places offer a blend of Southern charm and modern conveniences, ensuring a comfortable stay for all guests.
In essence, whether you're a resident hosting visitors or a tourist exploring the charming city of Franklin, you'll find a range of accommodations to suit your needs near Echelon at Lockwood Glen. These hotels and bed & breakfasts not only offer a comfortable place to rest but also provide a wonderful opportunity to experience the warm and inviting hospitality that Franklin is known for.
Travel and Transportation
Residents of Echelon at Lockwood Glen, Franklin, TN enjoy the benefits of its strategic location, providing easy access to major transportation hubs, including the closest airport, Nashville International Airport (BNA). Just around a 30-minute drive north, this airport offers a vast array of domestic and international flights, making travel convenient for locals and visitors alike.
Franklin Transit Authority provides local bus service within the city, offering a convenient option for getting around the local area. They operate a fixed-route service called the "Franklin Transit Fixed Routes," which includes stops at key locations such as downtown Franklin, CoolSprings Galleria, and various community centers and parks. This service provides an affordable and environmentally-friendly way to navigate the city.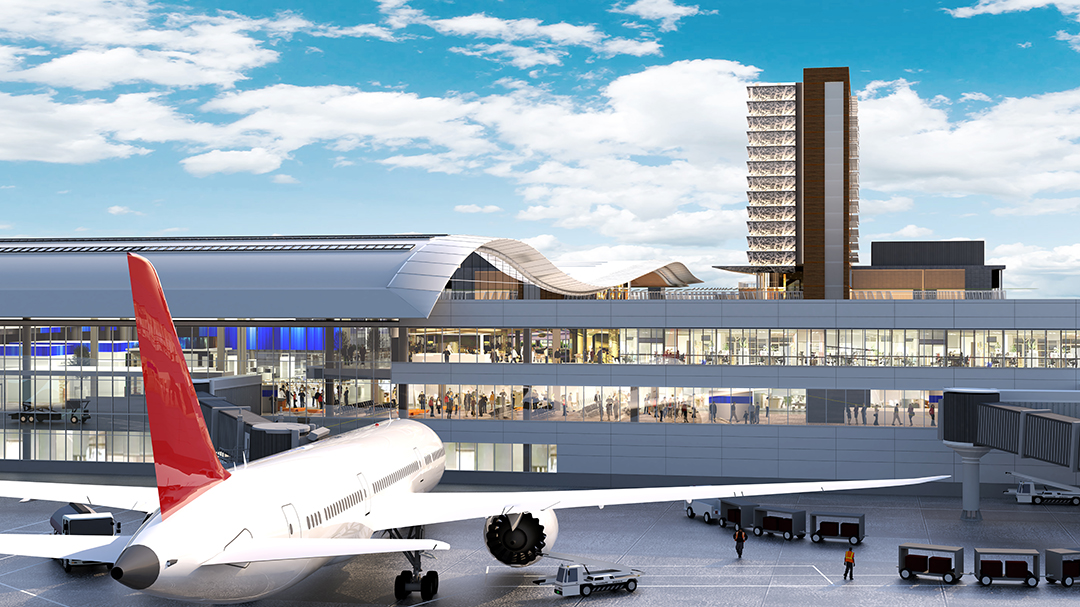 For those who prefer a more personalized transportation option, ride-sharing services like Uber and Lyft are readily available in the area. These services provide a convenient way to travel throughout Franklin and to nearby cities, including Nashville.
If trains are more your speed, the Music City Star Commuter Rail has a station in downtown Nashville, a short drive from Franklin. While it doesn't currently extend to Franklin, it does offer an excellent way to commute to and from downtown Nashville during the weekdays, helping you bypass the highway traffic.
For those who prefer to pedal their way around town, Franklin is quite bicycle-friendly. Many streets have dedicated bike lanes, and there's also the beautiful Harpeth River Greenway for a more scenic route.
In a nutshell, whether by plane, bus, car, or bike, Echelon at Lockwood Glen is well-connected, offering its residents a range of options when it comes to navigating the local area, the greater Franklin region, and beyond. The accessibility of these transportation options contributes to the appeal of this vibrant community.