Dunblane, Franklin, TN Homes for Sale
Dunblane, Franklin, TN Property Listings
December 5, 2023
$1,040,000
Med. List Price
Rather speak with a local Dunblane, Franklin real estate agent on the phone instead? Give us a call at
(615) 257-8317
for a free consultation. We look forward to helping you find the perfect home!
Dunblane Homes
Dunblane, located in Franklin, Tennessee, is a quintessential neighborhood that showcases Southern charm with a touch of modern aesthetics. The homes here are primarily of traditional design, seamlessly blending contemporary convenience with the elegance of classic architecture. They vary in size from mid-sized to large, typically ranging from 2,500 to 4,500 square feet, ideal for families of varying sizes. Many of these homes boast spacious, open floor plans with three to six bedrooms and two to five bathrooms, demonstrating the diversity in architectural design and layout options that Dunblane has to offer. Distinctive features include grand entryways, hardwood flooring, gourmet kitchens equipped with high-end stainless steel appliances, granite countertops, and large islands, ideal for both cooking and casual dining.
The exteriors of the homes in Dunblane are equally impressive. Homes here are characterized by large front and back yards, many of which are professionally landscaped and manicured, offering a serene environment for homeowners to relax and enjoy the Tennessee weather. A notable feature is the prevalence of front and back porches, a Southern classic design element, that encourage outdoor living and neighborly interactions. Attached garages, often for two or three vehicles, offer ample space for storage and parking.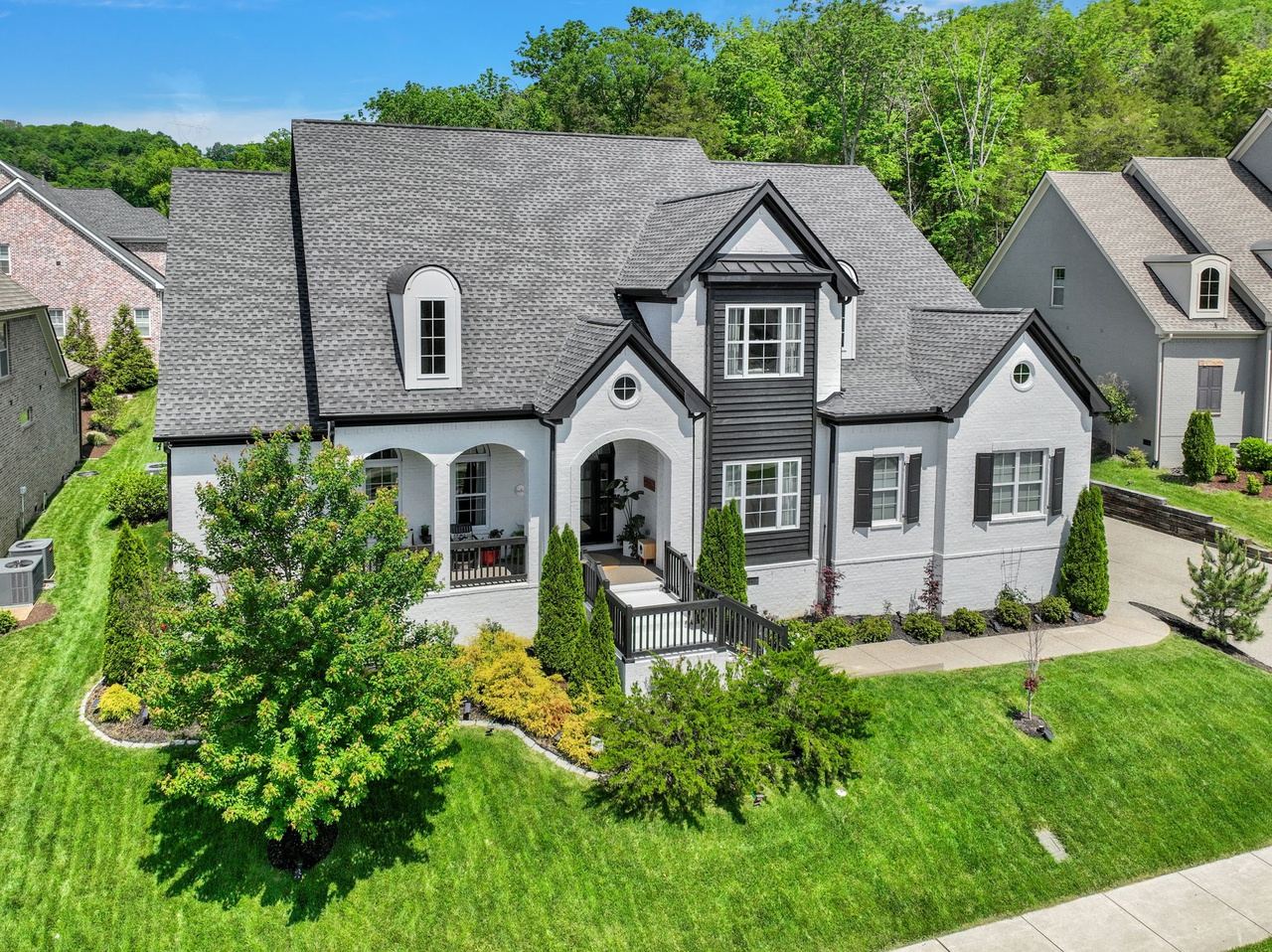 Dunblane is more than just a collection of beautiful homes. The neighborhood embodies a sense of community, offering a wealth of amenities that create a comfortable and convenient lifestyle. The community features a swimming pool, tennis courts, a clubhouse, and even a park for outdoor activities, facilitating an active lifestyle for residents. The neighborhood is also well-lit and features wide sidewalks, making it a safe and inviting place for early morning joggers and evening strolls.
Beyond the confines of Dunblane, Franklin, Tennessee, itself is a charming city, renowned for its historic charm, vibrant culture, and top-rated schools. Dunblane is conveniently located near a plethora of shopping and dining options, and a short drive away from downtown Franklin, making it an ideal location for those who desire the tranquility of suburban life without sacrificing the conveniences of urban living. Its proximity to excellent schools, both public and private, is another noteworthy aspect that adds to its appeal for families. Furthermore, residents enjoy easy access to medical facilities and a variety of recreational options, including parks, hiking trails, and golf courses.
While Dunblane offers a quiet residential setting, the community is also well-connected, with major highways and public transportation options nearby, offering convenient commutes to Nashville and other neighboring cities. This combination of accessibility, lifestyle amenities, and idyllic homes makes Dunblane a desirable location for those seeking a comfortable and elegant place to call home in Franklin, Tennessee.
Similar Communities
Laurelbrooke, located in the heart of Franklin, Tennessee, mirrors Dunblane in many ways. The homes in this gated community share the traditional architectural style and spacious layouts typical of Dunblane. With sizes ranging from 3,000 to over 5,000 square feet, they provide an assortment of options for families. The homes boast features such as vaulted ceilings, hardwood floors, gourmet kitchens with high-end appliances, and expansive yards. Many also have amenities like home theaters, home offices, and even wine cellars, ensuring a comfortable and luxurious lifestyle. Laurelbrooke's community amenities are equally appealing, including a clubhouse, swimming pool, tennis courts, playgrounds, and beautifully landscaped walking trails.
Similarly, the community of Westhaven is another desirable neighborhood comparable to Dunblane. Westhaven homes feature both traditional and modern architectural styles, with a range of sizes and floor plans. The amenities are extensive, encompassing everything from a resort-style pool to tennis courts, a fitness center, and even an 18-hole golf course. Westhaven also stands out with its "Town Center," which offers a mix of retail and dining establishments within the community. The homes in Westhaven are known for their large front porches, fostering a close-knit, welcoming community vibe that is reminiscent of Dunblane.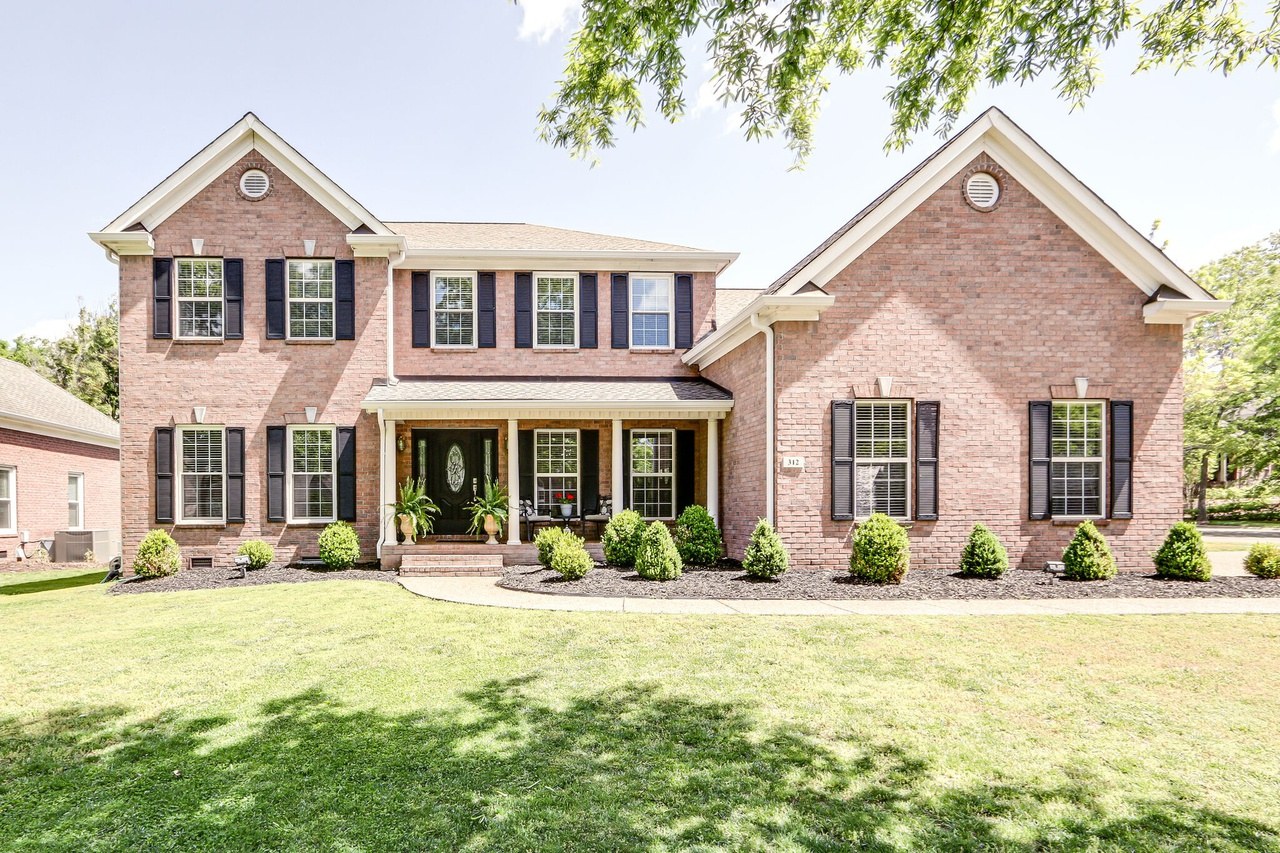 McKay's Mill, another neighborhood in Franklin, offers a variety of single-family homes that share similar construction styles and price points with Dunblane. This community is characterized by traditional-style homes, often with brick exteriors, spacious layouts, and large, manicured yards. Inside, you'll find open floor plans, gourmet kitchens, and other high-end finishes. Community amenities include a pool, clubhouse, fitness center, walking trails, and even a local shopping center.
Cool Springs East, while slightly more contemporary in design than Dunblane, provides an equally high standard of living. The homes are spacious, featuring open layouts, gourmet kitchens, and large yards. The community has a pool, tennis courts, and a playground, encouraging an active lifestyle. Its location is particularly convenient, being adjacent to the Cool Springs Galleria shopping center and a short drive to downtown Franklin.
These neighborhoods, like Dunblane, offer a blend of comfortable suburban living, high-end home construction, and access to urban amenities. They represent the best of what Franklin, Tennessee has to offer – well-built homes in vibrant communities, located in a city known for its historic charm, excellent schools, and easy access to Nashville.
Food Scene
Franklin, home to the charming neighborhood of Dunblane, is known for its culinary scene, which is as varied as it is delectable. Just a short drive from Dunblane, you'll find an array of dining options that cater to every palate and occasion.
One standout among these is Gray's On Main, a historic pharmacy turned eatery offering Southern cuisine. You'll enjoy the charm of the original Victorian details of the building as you savor dishes that highlight locally sourced ingredients. Their shrimp and grits is a particular crowd-pleaser, and their specialty cocktails are not to be missed.
For a more upscale dining experience, head over to Cork & Cow. Here you can indulge in high-end steakhouse favorites served in a warm, sophisticated setting. The menu showcases prime steaks, creative sides, and an extensive wine list, all set in an inviting ambiance that speaks to Franklin's rich history.
If you're in the mood for Italian, Amerigo is the place to go. The restaurant offers traditional Italian dishes like lasagna, spaghetti and meatballs, and chicken parmesan, alongside some inventive options. The vibe is casual and friendly, and the food consistently delicious.
And let's not forget about breakfast. The Frothy Monkey is a local favorite, offering a great variety of breakfast and brunch items in addition to their top-notch coffee. You'll find a welcoming, laid-back atmosphere here that's perfect for morning meetings or leisurely brunches alike.
Then there's Puckett's Grocery & Restaurant, a true Franklin institution. Operating as a grocery store during the day and a live music venue and restaurant at night, it's got a unique, lively vibe. Their barbecue is a must-try, and the music is always excellent.
For those craving Asian flavors, Peter's Sushi & Thai offers an impressive selection of sushi, sashimi, and Thai dishes. Regulars rave about the freshness of the fish and the authenticity of the Thai offerings.
In Franklin, and around Dunblane, you're never far from a great meal. Whether you're looking for a quick bite, a relaxed brunch, or an elegant dinner, there's a restaurant ready to serve you something delicious. It's a foodie's paradise, with options that span the globe and cater to a range of dietary preferences and needs.
Entertainment
Living in Dunblane, Franklin, you'll never be far from top-notch entertainment and sporting events. The city and its surrounding areas are teeming with a variety of activities that cater to different tastes and interests.
Just a short drive away, you'll find the Franklin Theatre, a historic venue that has been a part of the community since the 1930s. After an extensive restoration, it now serves as a venue for live music, classic movies, and community events. Not only does it offer a unique setting, but the lineup is also varied, with a mix of local talent and nationally recognized artists.
Franklin's Downtown Main Street is a hub of activity, particularly during the many festivals that are held throughout the year. The Main Street Festival in spring and Pumpkinfest in fall are crowd favorites, featuring crafts, food, music, and activities for the kids. It's a great way to enjoy the local culture and community spirit.
For sports enthusiasts, the proximity to Nashville, just a 20-minute drive, means access to professional sports events. You can catch a Tennessee Titans NFL game at the Nissan Stadium or watch the Nashville Predators play an NHL match at the Bridgestone Arena. Both venues also host concerts and other entertainment events throughout the year.
For golfers, the Westhaven Golf Club is a stone's throw away from Dunblane. This 18-hole championship course is designed to challenge golfers of all skill levels. With a scenic backdrop and meticulously maintained grounds, it's a golfer's haven.
Those with an affinity for equestrian activities will appreciate the Park at Harlinsdale Farm. This historic horse farm hosts the annual Pilgrimage Music & Cultural Festival, and also offers walking trails, a dog park, and a fishing pond.
For more active outdoor pursuits, there are numerous parks and green spaces nearby. Pinkerton Park, with its walking trails and outdoor fitness stations, or the more extensive network of trails at the Warner Parks in Nashville, provide ample opportunity for outdoor exploration and fitness.
In essence, the vicinity of Dunblane, Franklin, offers a rich tapestry of cultural, sports, and outdoor entertainment options, ensuring that residents and visitors have a plethora of choices when it comes to leisure activities.
Health and Wellness
From gyms to green spaces, health food stores, and wellness centers, Franklin provides numerous resources for those prioritizing health and wellness.
If you're a fitness enthusiast, you'll be pleased with the selection of gyms and fitness centers in the area. For example, the Williamson County Recreation Center offers a wide range of facilities, from a pool and tennis courts to exercise classes and wellness programs. For a more specialized workout, there's the local OrangeTheory Fitness, where you can partake in high-intensity interval training, and Pure Barre for low-impact, high-intensity classes focusing on strength, toning, and flexibility.
For those who prefer outdoor fitness, Franklin has plenty to offer. There are numerous parks and green spaces throughout the city that are perfect for walking, running, cycling, or practicing yoga in a tranquil setting. Pinkerton Park and the beautiful trails of the Harpeth River Greenway are two popular options.
Health-conscious residents will appreciate the availability of fresh, locally sourced produce at the Franklin Farmer's Market. The market, open year-round, offers not only fruits and vegetables, but also locally produced honey, bread, dairy products, and meat from area farmers. You can also find Whole Foods Market and Trader Joe's nearby for all your organic grocery needs.
Additionally, there are a number of wellness and holistic health centers in the area. Places like the Ha.Le' Mind and Body and Nashville Healing Arts Center offer services ranging from massage therapy and acupuncture to yoga classes and nutritional counseling. These centers provide a holistic approach to health and wellness, helping residents manage stress, find balance, and optimize their wellbeing.
Finally, it's worth noting that Dunblane is conveniently located near several top-rated medical facilities, including Williamson Medical Center, Vanderbilt Health, and St. Thomas Health. These facilities offer a wide range of services from preventive care and routine check-ups to specialized medical treatments.
The variety of health and wellness resources available in and around Dunblane, Franklin makes it an excellent place for those seeking to maintain a healthy, balanced lifestyle. Whether you're into fitness, enjoy cooking with fresh, local ingredients, or seek holistic wellness practices, there's something here to support your journey to wellness.
Outdoor Lifestyle
The city's robust park system, coupled with the area's scenic landscape, presents plentiful opportunities for exploration, exercise, and relaxation.
For a start, there's Pinkerton Park, a local favorite located conveniently near downtown Franklin. This park boasts a three-mile walking trail that follows the scenic Harpeth River, offering a peaceful setting for jogging, walking, or simply enjoying the views. The park also has an expansive playground, making it an ideal location for family outings.
Just a short drive away is the expansive Warner Parks in Nashville. This park system includes Edwin and Percy Warner Parks, which together cover over 3,000 acres of forests, fields, and trails. It's a popular spot for hiking, horseback riding, and picnicking. The Warner Parks also house a Nature Center that offers educational programs and exhibits about local flora and fauna.
Also worth noting is the beautiful Harpeth River State Park, a linear park that manages nine river access sites along 40 river miles. The park is perfect for canoeing or kayaking, and it offers several natural, archaeological, and historic sites, including the impressive Montgomery Bell Tunnel, a water tunnel hand-dug in the early 19th century.
For those who enjoy biking, the Natchez Trace Parkway is a 444-mile drive that is a cyclist's dream. With its lush scenery and diverse wildlife, it provides an unparalleled biking experience. There are also various scenic overlooks and historic sites to stop at along the route.
If you're into golf, the Westhaven Golf Club is a haven for golf enthusiasts. This 18-hole championship course offers beautiful views, manicured fairways, and challenging holes. The club also has a pro shop and a clubhouse restaurant.
The Franklin area, including Dunblane, is also home to various fishing spots, hunting areas, and bird-watching sites, making it an outdoorsman's paradise. Overall, whether you're into strenuous outdoor sports, prefer a leisurely stroll in a park, or love to observe wildlife, the area around Dunblane offers diverse options to help you embrace an outdoor lifestyle and immerse yourself in nature.
Education
Residents of Dunblane in Franklin, Tennessee, have access to an impressive array of both public and private educational institutions, making the area an appealing choice for families with children.
Within the public school system, Franklin is part of the highly ranked Williamson County School District. This district is renowned for its high academic standards and wide array of programs. Schools like Franklin High School and Centennial High School have a reputation for academic excellence, strong athletics, and arts programs. For younger students, schools such as Hunters Bend Elementary and Liberty Elementary offer strong foundational learning with a focus on nurturing a love for learning from a young age.
Beyond traditional academic subjects, the district also provides numerous extracurricular and specialty programs. These include gifted and talented programs, Advanced Placement (AP) and International Baccalaureate (IB) courses, as well as a range of sporting and arts activities.
On the private education front, Franklin has a variety of excellent options. For instance, Battle Ground Academy, a private college preparatory school, offers rigorous academic programs for Kindergarten through 12th grade. The school is well-regarded for its small class sizes, personalized learning approach, and emphasis on character development.
Montessori School of Franklin is another excellent private option, offering a student-centered educational approach from preschool through 8th grade. The school emphasizes independence, freedom within limits, and respect for a child's natural psychological, physical, and social development.
There are also faith-based private schools in the area, such as Franklin Christian Academy and St. Matthew Catholic School, which offer strong academic programs coupled with religious education.
And for those seeking specialized education or alternative learning environments, options like the Classical Academy of Franklin, which offers a literature-based curriculum with small class sizes, or New Hope Academy, a socioeconomically, racially, and culturally integrated community school, provide unique educational experiences.
In short, whether you're looking for a high-performing public school, a private institution with a specialized approach, or a faith-based education, the area surrounding Dunblane offers a variety of excellent education options that cater to diverse learning styles and needs.
Shopping and Retail
If you're a shopping enthusiast, you'll be thrilled with the retail options around Dunblane in Franklin, Tennessee. From quaint boutiques to large shopping centers, Franklin offers a shopping experience that caters to all tastes and budgets.
Let's start with the historic Downtown Franklin, a 16-block shopping district full of unique boutiques, antique shops, and art galleries. Stores like White's Mercantile and Philanthropy offer curated selections of clothing, accessories, and home goods. For book lovers, Landmark Booksellers is a must-visit with its extensive collection of rare books and Southern literature. With its charming, old-world vibe and an array of independently owned shops, downtown Franklin is a shopper's paradise.
For those who prefer a traditional mall experience, the Cool Springs Galleria is just a short drive away. This expansive shopping center is home to over 150 stores, including major department stores like Macy's and Dillard's, popular fashion retailers like H&M and Zara, and a variety of specialty stores. The mall also offers numerous dining options, making it a one-stop-shop for retail therapy and food indulgence.
Then there's the Factory at Franklin, a unique retail and entertainment complex housed in a refurbished former stove factory. Here, you'll find an eclectic mix of local boutiques, artisan shops, and eateries. The Factory also hosts special events, including a weekly farmers market, making it more than just a shopping destination.
If you're looking for home decor and furniture, you won't want to miss the Design District, located in the heart of downtown Franklin. It's a hub for interior designers and home enthusiasts, with showrooms and stores offering everything from antique furniture to modern home accessories.
For everyday needs, there are numerous convenient options as well, including well-stocked grocery stores like Publix and Kroger, and larger retail stores like Target and Walmart. There are also specialty stores like Whole Foods and Trader Joe's for organic and health-focused groceries.
In all, whether you're hunting for the latest fashion, unique antiques, or everyday essentials, the area surrounding Dunblane, Franklin offers a wide array of shopping and retail options to meet your needs.
Business and Economy
The area around Dunblane in Franklin, Tennessee, boasts a robust and diversified local economy that features a range of industries. This breadth of business sectors not only supports the local economy but also provides a wide array of employment opportunities for residents.
Healthcare is a major industry in the area, with several top-rated hospitals and medical centers nearby, such as Williamson Medical Center and Vanderbilt Health. These facilities, along with a multitude of smaller clinics and specialized health practices, make healthcare one of the leading employers in the area.
The region is also a hub for corporate headquarters. Healthways, a leading provider of health and well-being solutions, has its headquarters in Franklin, as does Nissan North America. These large corporations, along with numerous smaller businesses, contribute to a vibrant business community that spans sectors such as automotive, technology, and professional services.
Another significant contributor to the local economy is the tourism and hospitality industry. Franklin's historical significance, natural beauty, and vibrant arts scene attract tourists from around the world. Numerous hotels, restaurants, and retail businesses thrive on this influx of visitors, and the city's numerous festivals and events also add to the draw.
Education and government are other key sectors in Franklin. The highly regarded Williamson County School District and several private schools are significant employers. Additionally, county and city government roles contribute to the local economy.
The entertainment industry also has a presence in the area, due to Franklin's proximity to Nashville, the heart of the country music industry. This brings a host of creative and technical job opportunities to the area, from musicians and producers to sound engineers and marketing professionals.
In addition, agriculture maintains a strong presence in the area. The rolling green landscapes around Franklin are home to several farms, vineyards, and equestrian centers, adding another dimension to the local economy.
Overall, the area surrounding Dunblane in Franklin has a thriving and diverse business environment that caters to a wide range of skills and professions. This robust economy contributes to the area's low unemployment rate, high standard of living, and vibrant community life.
Hotels and Lodging
Whether you're planning a visit or hosting out-of-town guests in Dunblane, Franklin, Tennessee, you'll find a wide range of lodging options that cater to different tastes and budgets. The area offers everything from luxury hotels to charming bed and breakfasts, ensuring a comfortable stay for all visitors.
Starting with hotels, the Franklin Marriott Cool Springs is a popular choice. Conveniently located near the Cool Springs Galleria, this hotel offers spacious rooms, an indoor pool, and a fitness center. For those looking for luxury, The Harpeth Hotel, located in downtown Franklin, provides a high-end boutique hotel experience with its elegant rooms, upscale restaurant, and top-notch customer service.
For those seeking accommodations with a personal touch, the area boasts several delightful bed and breakfast establishments. The Brentwood Bed and Breakfast, for example, offers cozy rooms in a beautifully restored historic home. Guests can enjoy a delicious homemade breakfast each morning, relax in the lush garden, or take a leisurely stroll in the surrounding countryside.
Another charming option is the Butterfly Meadows Inn and Farm. This unique lodging experience gives guests the opportunity to stay on a working farm. Here, you can enjoy the peace and quiet of country living, take a walk on the hiking trails, or help out with the farm activities.
Then there's Magnolia House, a classic B&B located just minutes from downtown Franklin. With its antique-filled rooms, comfortable lounges, and inviting porch, it offers a perfect blend of Southern hospitality and modern comfort.
If you're traveling with a larger group or prefer a more home-like setting, there are numerous vacation rental properties available in and around Dunblane. These range from modern apartments in downtown Franklin to picturesque country homes, catering to various group sizes and preferences.
In short, whether you're seeking the full-service offerings of a hotel, the intimate setting of a B&B, or the convenience of a vacation rental, there's a lodging option to suit your needs in the vicinity of Dunblane, Franklin.
Travel and Transportation
Transportation is an important factor to consider when choosing a place to live, and residents of Dunblane in Franklin, Tennessee, benefit from the area's accessibility to both airports and public transportation.
The nearest major airport to Dunblane is the Nashville International Airport (BNA), which is approximately 21 miles away. This translates into about a 30-minute drive without traffic. The airport offers a wide variety of domestic and international flights, making it a convenient hub for residents who travel frequently for business or leisure.
As for public transportation, the Franklin Transit Authority operates the local bus service in the city. It provides fixed routes throughout the day, connecting residents with key areas such as downtown Franklin, Cool Springs, and the factory at Franklin. The service operates six days a week, from Monday to Saturday, making it an accessible option for commuting within the city.
In addition to the local bus service, the Regional Transportation Authority (RTA) runs a commuter bus service between Franklin and Nashville. Known as the Franklin Transit Line, it provides weekday rush-hour service, allowing residents to commute to and from work in Nashville without the stress of driving in heavy traffic.
For those preferring to use rideshare services, Uber and Lyft are also active in Franklin and can provide transportation on demand. This is often a preferred option for quick trips around town or when public transportation schedules may not align with individual needs.
Additionally, for those who enjoy biking, Franklin has been working to enhance its bike routes and paths, making it more convenient and safer for residents to cycle to their destinations. This not only provides a healthy and eco-friendly transportation option, but also adds to the overall quality of life in the community.
In sum, whether you're flying out of state, commuting to Nashville, or simply getting around Franklin, Dunblane offers a variety of accessible transportation options to suit a wide range of needs and lifestyles.