Cottonwood, Franklin, TN Homes for Sale
Cottonwood, Franklin, TN Property Listings
December 1, 2023
Rather speak with a local Cottonwood, Franklin real estate agent on the phone instead? Give us a call at
(615) 257-8317
for a free consultation. We look forward to helping you find the perfect home!
Cottonwood Homes
Cottonwood, located in Franklin, Tennessee, is renowned for its charming and distinctive homes, each reflecting a unique fusion of traditional architecture and modern living. These homes often embrace the Southern tradition of architecture, prominently featuring styles reminiscent of Colonial, Cape Cod, and Craftsman homes. They are marked by their spacious front porches, sturdy brick or stone exteriors, and well-manicured lawns, contributing to the overall aesthetics of the neighborhood.
The average home in Cottonwood boasts an expansive floor plan, typically ranging from 2,500 to 4,500 square feet. The larger homes often consist of four to six bedrooms and three to five bathrooms. Most homes in the neighborhood were built in the 1970s and 1980s, but despite their age, many have been meticulously maintained or renovated to incorporate modern comforts while retaining their historic charm. Features such as hardwood floors, granite countertops, and stainless steel appliances are common.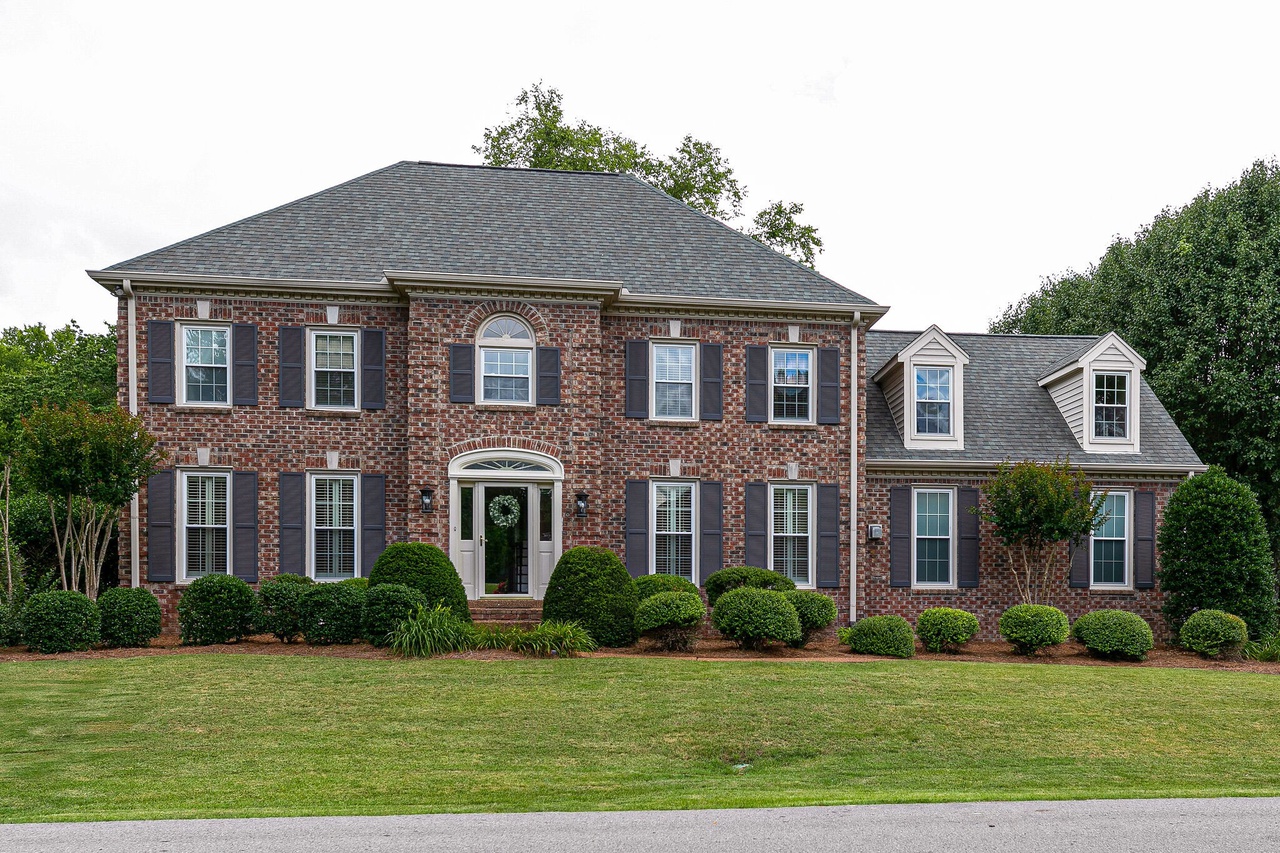 Residential properties in Cottonwood are beautifully integrated with their natural surroundings. Many homes feature ample backyard space, often with mature trees that provide plenty of shade during the summer months. Some properties even back onto the Harpeth River or Cottonwood Lake, providing residents with stunning water views and easy access to recreational activities like fishing and boating.
The Cottonwood community is as vibrant and engaging as its homes are charming. It's a family-friendly neighborhood with a strong sense of community. Residents have access to a host of amenities, including a community pool, tennis courts, a clubhouse, and playgrounds. The neighborhood is also known for its social activities, from neighborhood-wide garage sales to annual holiday events.
Being a part of Franklin, Cottonwood shares in the city's rich history, excellent school system, and a thriving downtown area. Its location provides easy access to some of Franklin's most notable attractions, including The Franklin Theatre, the Lotz House Museum, and the Carnton Plantation. Furthermore, its proximity to Nashville means that the larger city's job opportunities, healthcare facilities, and cultural offerings are just a short drive away.
In summary, Cottonwood, Franklin, TN, offers a harmonious blend of historic charm, modern amenities, and an engaging community, making it a desirable place to call home.
Similar Communities
Just as delightful as Cottonwood is the Fieldstone Farms neighborhood, also in Franklin, Tennessee. Like Cottonwood, homes in Fieldstone Farms were largely built during the late 1980s and early 1990s, and they mirror the traditional Southern architectural styles, often featuring brick or stone exteriors. The neighborhood has a similar price point to Cottonwood, with homes ranging in size from approximately 1,500 to over 4,000 square feet. Fieldstone Farms presents its residents with a range of amenities including swimming pools, tennis courts, walking trails, and a clubhouse.
Another similar neighborhood in terms of lifestyle and construction is Sullivan Farms. This community offers beautifully crafted homes that match the price point of Cottonwood, ranging from mid-size three-bedroom homes to larger five-bedroom residences. Constructed primarily in the late 1990s and early 2000s, the properties in Sullivan Farms reflect traditional aesthetics with modern amenities, presenting a seamless blend of historic charm and contemporary comforts. This neighborhood also provides a family-friendly environment with plenty of open green spaces, a community pool, and a playground.
Meanwhile, McKay's Mill is another community in Franklin that shares a similar lifestyle to Cottonwood. It offers a wide range of home styles and sizes, from townhouses to expansive single-family homes. Its price point, while slightly higher on average than Cottonwood, still aligns closely with it, catering to a similar demographic of homeowners. Like Cottonwood, McKay's Mill has an active homeowner's association and offers an array of community amenities, such as a community center, swimming pool, fitness center, and numerous walking trails.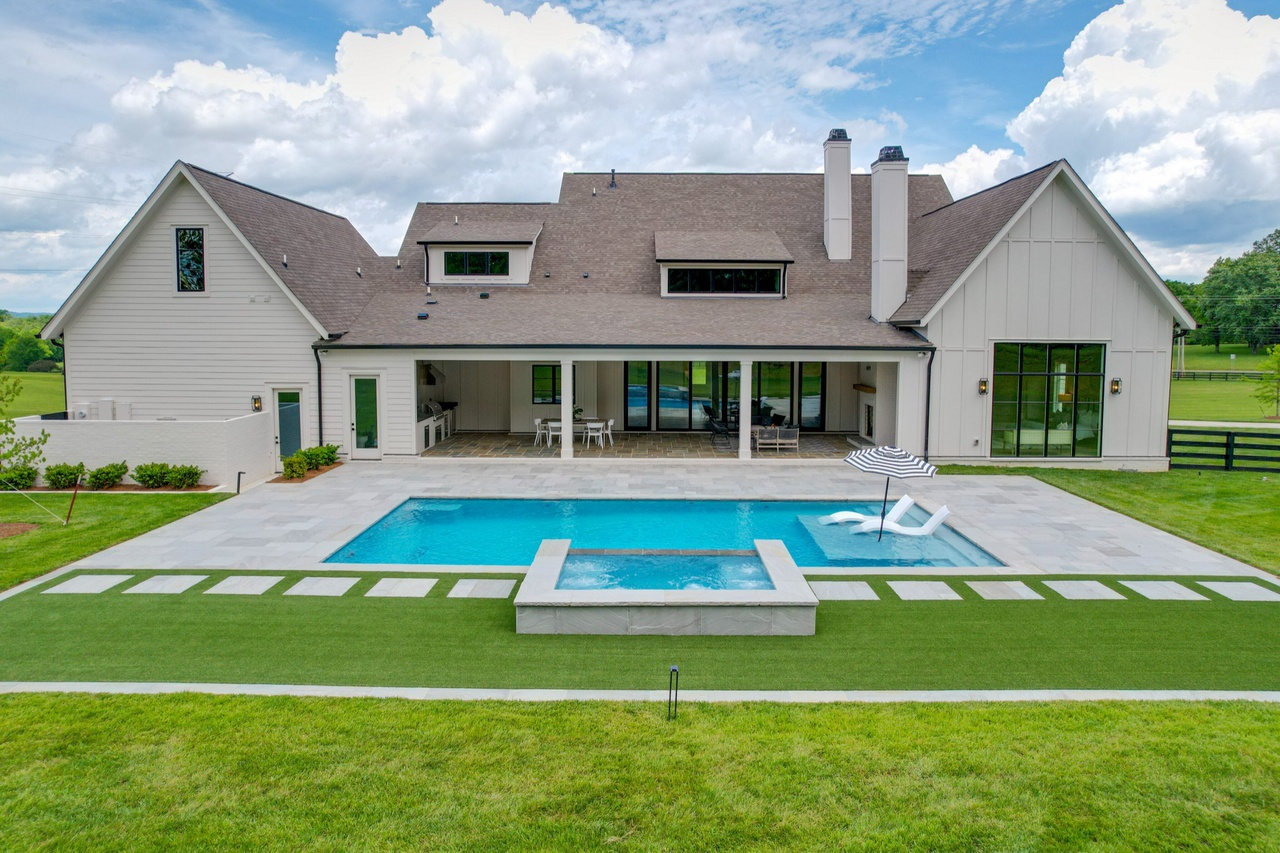 Situated just south of Franklin, the Dallas Downs neighborhood is also similar to Cottonwood. Homes in Dallas Downs are typically large and well-built, with many properties boasting a brick exterior, spacious yards, and updated interiors. Built mainly in the late 1980s and early 1990s, the homes' pricing mirrors that of Cottonwood. The neighborhood also shares a similar laid-back, family-friendly lifestyle, offering amenities like a community pool, playgrounds, and plenty of green space.
Lastly, the Polk Place community offers a similar lifestyle, construction, and price point. Homes in Polk Place have a similar vintage and aesthetic appeal to those found in Cottonwood, showcasing the beauty of traditional architecture with modern conveniences. In terms of amenities, residents of Polk Place have access to a community pool and a clubhouse, fostering a strong sense of community much like Cottonwood.
Food Scene
Just a few minutes from Cottonwood, in the heart of downtown Franklin, you'll find an array of exceptional dining options that can satisfy just about any palate. The local food scene is vibrant and diverse, offering a wide range of culinary delights from Southern comfort food to international cuisines.
One of the local favorites is Gray's On Main, a restaurant located in a historic building that once served as a pharmacy. Gray's is known for its elevated Southern cuisine, with menu highlights including shrimp and grits, and a to-die-for skillet cornbread. Plus, their upstairs bar serves some of the best artisan cocktails in town.
If you're in the mood for some Italian fare, you might want to check out MAFIAoZA's Pizzeria and Neighborhood Pub. Famous for their 1920s-themed ambience and New York-style pizza, this local hotspot offers a casual dining experience perfect for family nights out or catching up with friends. They also serve a variety of pasta dishes, sandwiches, and appetizers - not to mention their impressive selection of craft beers and wines.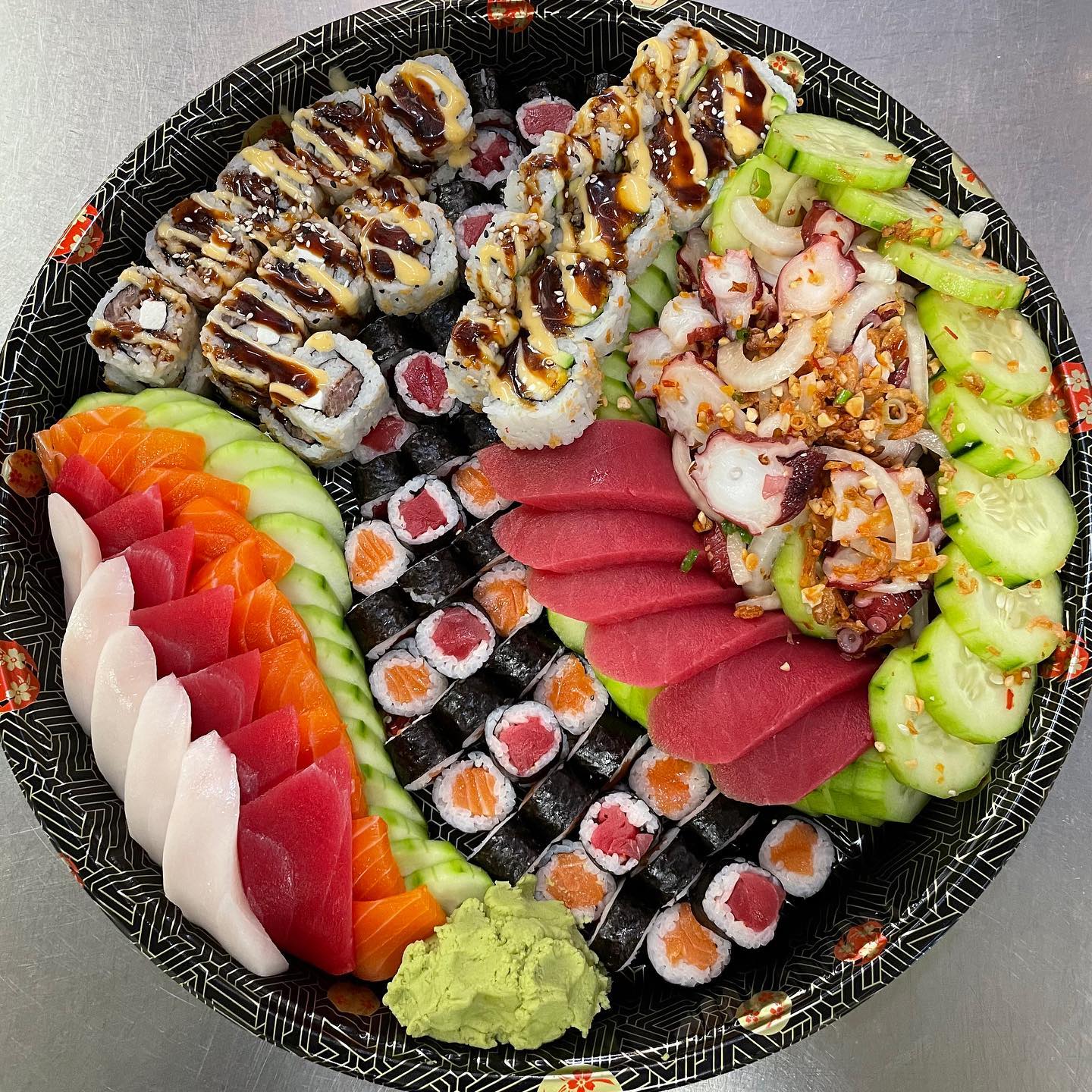 For those craving Asian cuisine, Shiki Sushi is a must-visit. This local gem is known for its fresh, creatively crafted sushi rolls and other traditional Japanese dishes. Whether you're a fan of classic sushi options or are up for trying one of their special house rolls, Shiki Sushi never disappoints.
And for the BBQ enthusiasts, you can't miss out on Puckett's Grocery & Restaurant. A local chain with its roots in Franklin, Puckett's serves up some of the best barbecue in the area, featuring slow-smoked pulled pork, fall-off-the-bone ribs, and savory brisket. Combined with their live music performances, Puckett's offers a truly authentic Tennessee dining experience.
For a sweet ending to your meal, head over to Kilwins for some delightful ice cream, chocolates, or fudge. Kilwins is a much-beloved dessert spot, known for their quality sweets and charming, old-fashioned store atmosphere.
With all these options and more, the Cottonwood area in Franklin, TN ensures that residents and visitors alike have an abundance of dining choices that cater to a wide variety of tastes.
Entertainment
Nestled in and around Franklin, TN, close to the Cottonwood neighborhood, there's no shortage of entertainment and sporting events for residents and visitors to enjoy. Whether you're a fan of live music, theater, outdoor activities, or spectator sports, there's something for everyone in the local area.
For fans of live music and theater, the Franklin Theatre is a must-visit. This historic venue, restored to its former 1930s glory, regularly hosts concerts, plays, and movie screenings. The variety of performances makes it a local cultural hub, with shows that cater to a diverse array of tastes and interests.
In the realm of sports, the Cottonwood area is in close proximity to several golf courses, including the prestigious Vanderbilt Legends Club. This club offers two championship golf courses that have hosted numerous regional and national tournaments, including the LPGA. It's a fantastic place to enjoy a round of golf or even just to watch the pros in action.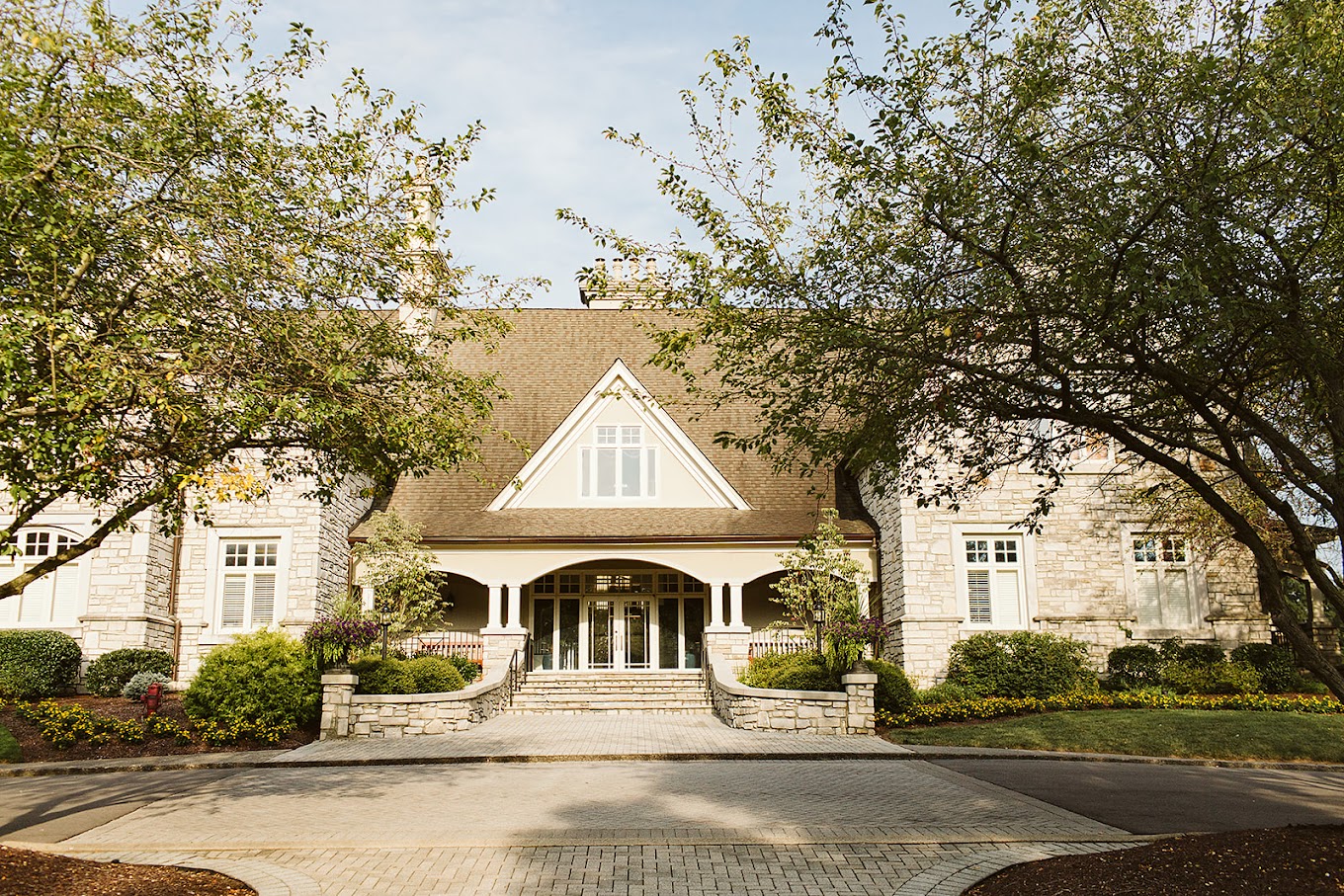 If you're a fan of spectator sports, the close proximity of Franklin to Nashville, just about a 20-minute drive away, brings with it a host of opportunities. You can catch a Tennessee Titans NFL game at the Nissan Stadium or watch the Nashville Predators play NHL hockey at the Bridgestone Arena.
For those interested in outdoor activities, the nearby Harpeth River offers opportunities for canoeing and kayaking. The river is also a popular fishing spot. In addition, there are several local parks, such as Pinkerton Park and Liberty Park, that offer excellent walking and biking trails, playgrounds, and picnic areas.
Franklin also hosts a number of local festivals throughout the year. One of the most notable is the Main Street Festival, which showcases local artisans, live music, food, and children's activities. There's also the Franklin Rodeo, one of the longest-running events in local history, which brings in professional cowboys and cowgirls from across the country.
Indeed, whether you're a sports enthusiast, a lover of the arts, or someone who enjoys outdoor adventures, the area surrounding Cottonwood, Franklin, TN has a wide variety of entertainment options to enjoy.
Health and Wellness
The Cottonwood neighborhood in Franklin, TN is surrounded by numerous health and wellness options that cater to residents seeking a balanced and healthy lifestyle. From fitness centers to yoga studios, wellness spas, and medical facilities, the community is well-equipped to support a diverse range of health and wellness needs.
For those seeking traditional fitness facilities, there's the Franklin Athletic Club, which offers a comprehensive range of exercise equipment, fitness classes, personal training, and even a swimming pool for laps or aqua classes. For a more specialized workout, Orange Theory Fitness provides high-intensity interval training classes that are designed to boost metabolism and increase energy.
If you're into yoga or pilates, there are several studios in the area that offer a variety of classes for all levels. Studios like Half Moon Yoga Healing and Pilates Franklin provide a peaceful environment to practice mindfulness and improve physical strength and flexibility.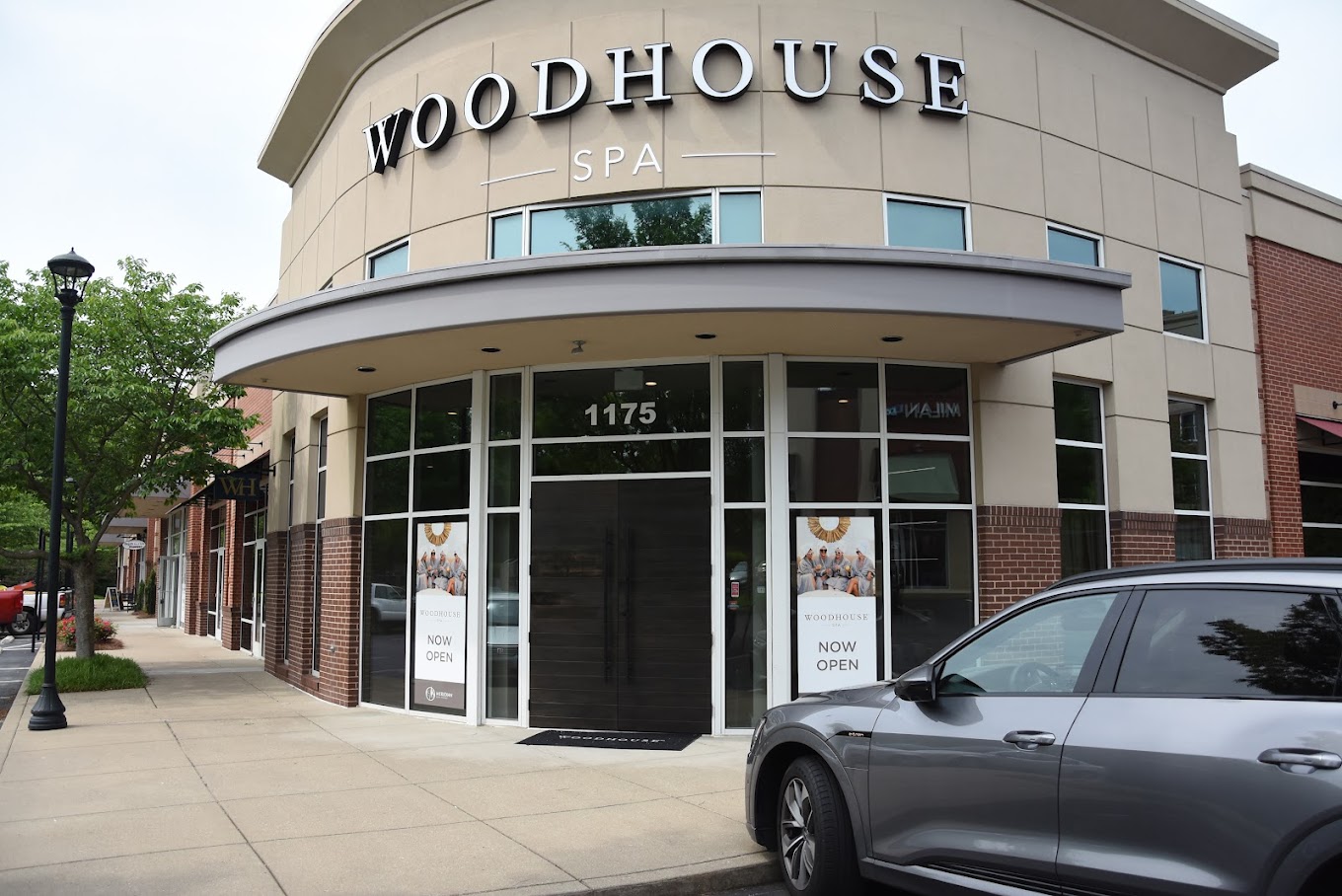 For those who find solace in nature and outdoor activities, there are ample opportunities for hiking, jogging, and cycling at local parks such as Aspen Grove Park and The Park at Harlinsdale Farm. These parks not only offer beautiful scenic views but also designated trails that are perfect for a refreshing outdoor workout.
When it comes to nutrition, the Franklin Farmers Market is a local favorite. Held every Saturday, it offers an array of fresh, locally grown fruits and vegetables, organic meats, baked goods, and artisanal food products. It's a wonderful way to support local farmers and ensure you're fueling your body with high-quality, nutritious food.
For relaxation and rejuvenation, there are numerous spas and wellness centers in the area. A Moment's Peace Salon & Day Spa and Woodhouse Day Spa are popular spots to enjoy a range of services from massages and facials to body treatments, promoting overall wellbeing and relaxation.
In terms of healthcare, the Williamson Medical Center is a highly regarded hospital in the region offering a wide range of medical services. There are also numerous specialized clinics, dental practices, and wellness centers that provide preventative care and treatments.
In the Cottonwood area of Franklin, TN, there is certainly no shortage of resources and facilities that promote a healthy and balanced lifestyle, ensuring that residents can easily prioritize their health and wellness.
Outdoor Lifestyle
The area around Cottonwood in Franklin, TN offers a variety of parks, natural spaces, and outdoor lifestyle options that are sure to appeal to nature lovers and outdoor enthusiasts.
Starting with Cottonwood's own backyard, you'll find Cottonwood Park. This community park offers residents access to open green spaces, ideal for picnics or a quick game of catch, as well as a playground for younger members of the community.
Just a short drive from Cottonwood is Pinkerton Park, which is a popular choice among local families. With a substantial playground, walking trails, and picnic areas, it's a great spot for a family day out. The park is also home to Fort Granger, a Civil War site with historical significance, and includes a number of scenic overlooks that provide stunning views of the surrounding area.
Another nearby nature spot is the Harpeth River State Park, which offers a variety of outdoor activities. The park is home to a beautiful river, perfect for canoeing and kayaking, and several miles of trails for hiking. These trails lead you to some of the park's archaeological and historic sites, including the impressive Montgomery Bell Tunnel, a water diversion tunnel hand-dug in the early 19th century.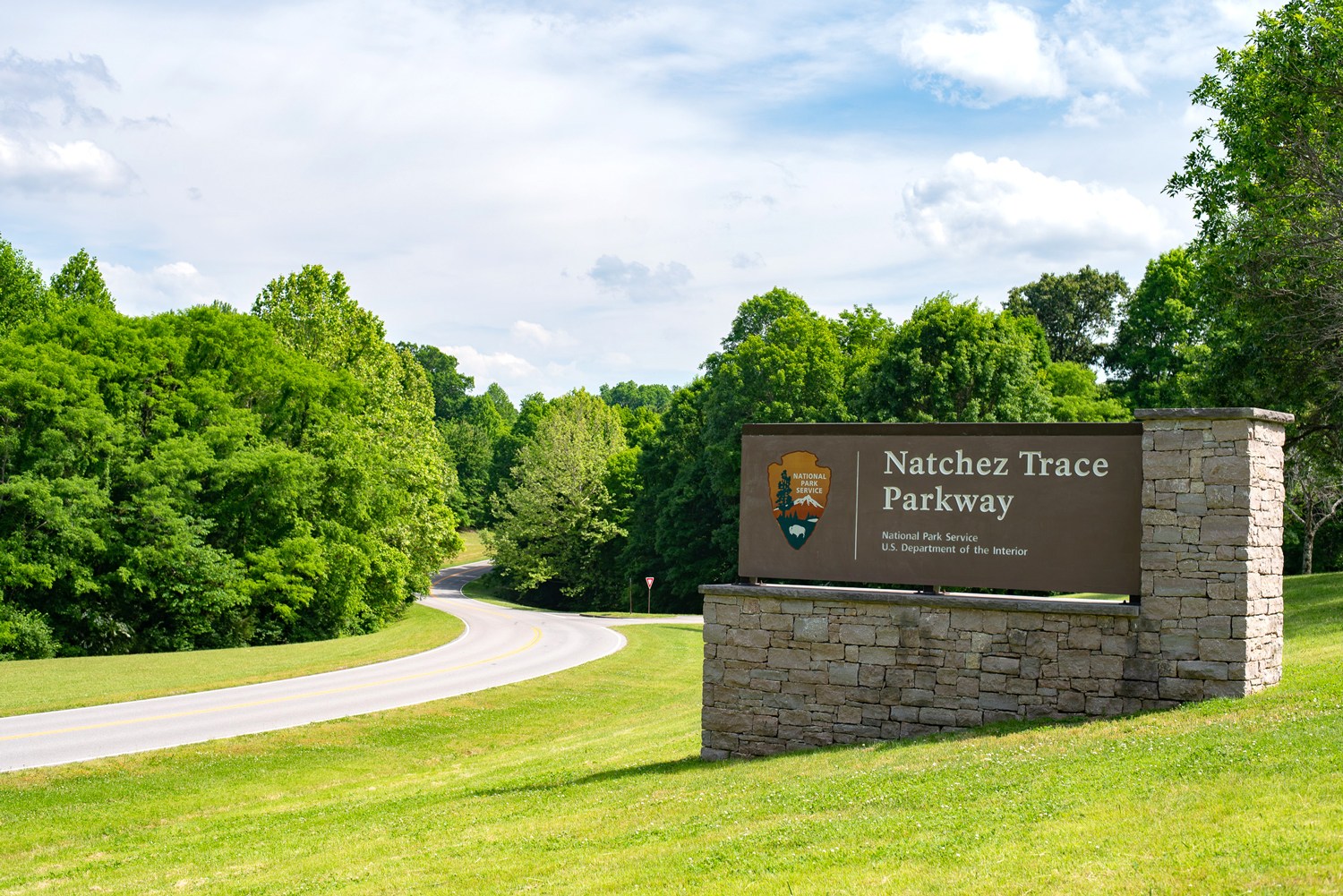 For those who enjoy walking or biking, the Natchez Trace Parkway is a must-visit. This scenic roadway extends over 400 miles across several states, with a section passing close to Franklin. The Parkway is steeped in history and boasts beautiful vistas, hiking trails, and picnic spots.
The Aspen Grove Park, with its serene lake and walking trails, is another great option for residents looking to enjoy some time outdoors. This park is particularly beautiful in the fall, with the changing leaves providing a spectacular display of colors.
For golfers, there are several courses in and around Franklin, including the highly regarded Vanderbilt Legends Club. And for horse enthusiasts, the Park at Harlinsdale Farm, a historic horse farm turned public park, offers a wonderful place to enjoy equestrian events and other outdoor activities.
In all, the Cottonwood area is wonderfully positioned for those who love the outdoors, with an array of options for enjoying nature and staying active. From its historic parks to scenic trails and outdoor activities, there's something for everyone to enjoy.
Education
The Cottonwood community in Franklin, TN, has access to a number of exceptional public and private education options, ensuring families have a variety of choices to best suit their children's learning needs.
Residents of Cottonwood are part of the Williamson County School District, which is consistently ranked as one of the top school districts in the state. The district boasts highly-rated schools like Walnut Grove Elementary, Grassland Middle School, and Franklin High School. These schools are known for their high academic standards, quality teaching staff, and wide range of extracurricular activities.
For younger children, the Cottonwood area is also home to several reputable preschools and early learning centers. Places like The Goddard School and Primrose School of Cool Springs offer nurturing environments and curriculum-based programs for children's early years.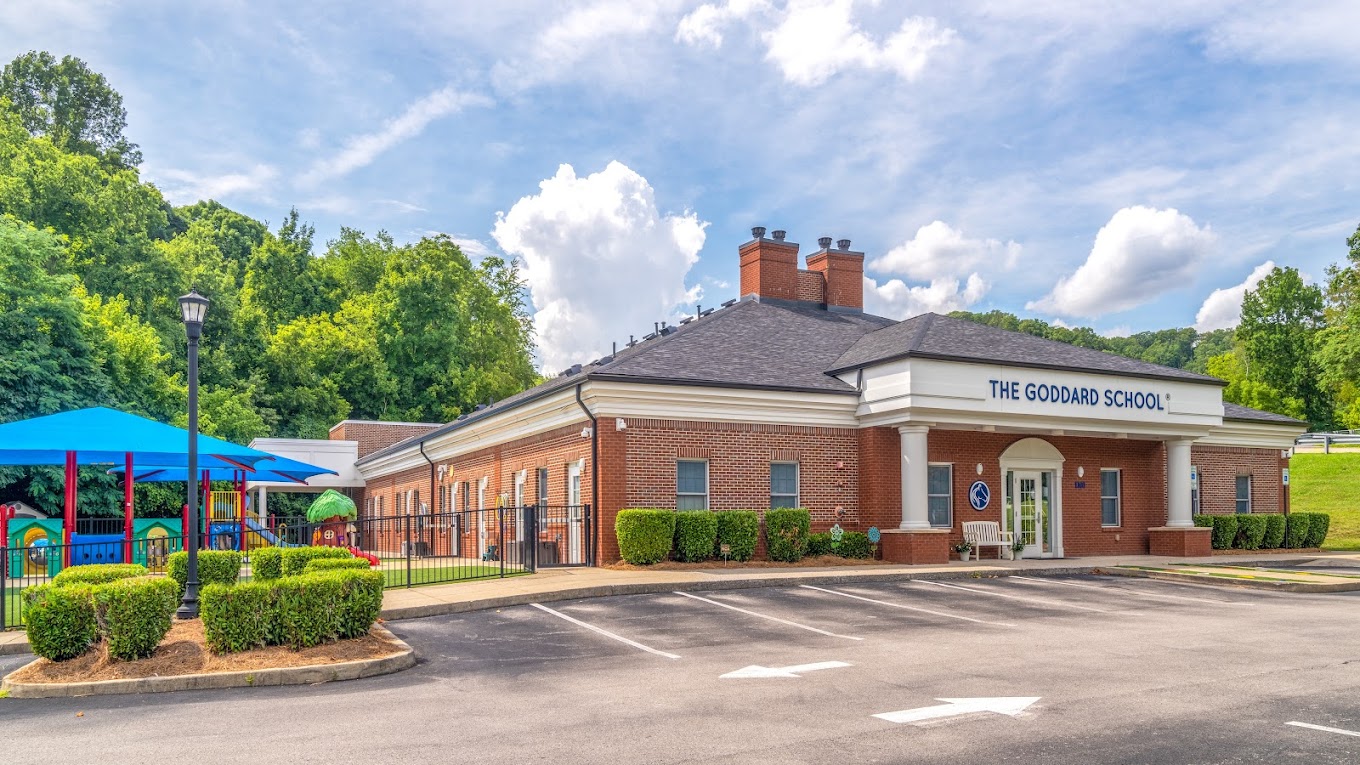 In terms of private education, there are also numerous excellent options within a reasonable commute from Cottonwood. For example, Battle Ground Academy, a college-preparatory school, provides a comprehensive program for students from kindergarten through twelfth grade. It offers small class sizes, a rigorous curriculum, and a wide array of extracurriculars.
Another noteworthy private school is Franklin Road Academy, which offers a diverse educational experience for students from pre-kindergarten through twelfth grade. The school emphasizes holistic development and personalized learning, with programs designed to nurture not just academic growth, but also artistic, athletic, and personal development.
Montessori School of Franklin is also nearby, offering a unique learning environment for children from pre-school age up to middle school. Following the Montessori philosophy, the school encourages independent and experiential learning, promoting respect for oneself, others, and the environment.
For parents seeking faith-based education, the area includes several private religious schools such as St. Matthew Catholic School and Brentwood Christian Academy, both of which offer a comprehensive curriculum incorporating spiritual and moral education.
With such a diverse range of high-quality public and private schools, Cottonwood residents have an array of excellent educational choices for their children.
Shopping Retail
There's a wealth of shopping and retail options in and around the Cottonwood neighborhood in Franklin, TN, catering to a range of tastes and shopping needs. Whether you're looking for boutique clothing stores, home decor, or a traditional mall shopping experience, you'll find it nearby.
Downtown Franklin is a shopper's paradise with a variety of specialty shops and boutiques. Stores like Philanthropy Fashion and Franklin Road Apparel Company offer unique, fashionable pieces that you won't find in any old department store. For unique home furnishings and decor, there's the Iron Gate, which sells a variety of home goods in a charming, rustic setting.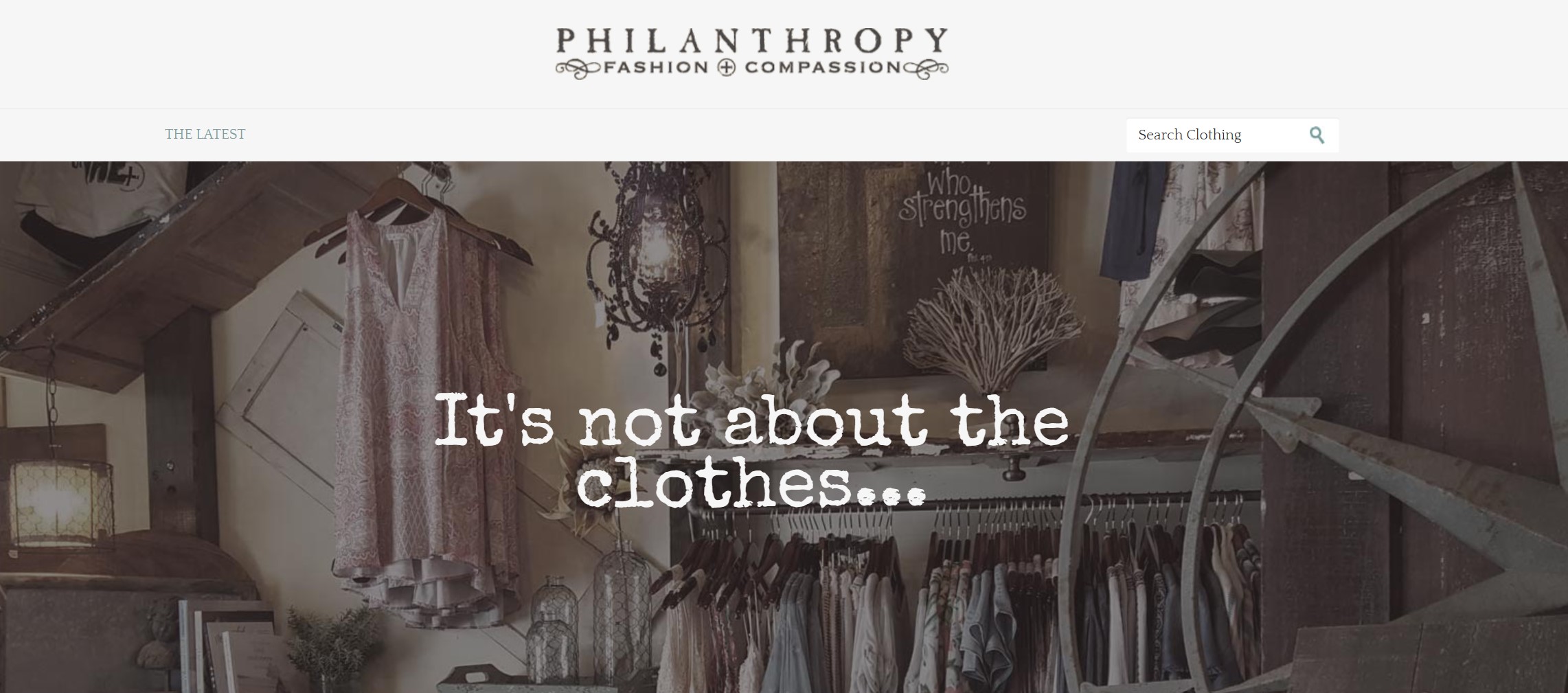 For a more traditional mall experience, the CoolSprings Galleria is just a short drive away. This large shopping center features a range of popular retail stores, including Macy's, Dillard's, and Apple. You'll also find smaller specialty stores like Bath & Body Works, Sephora, and H&M. And if you need a break from shopping, the mall also houses several restaurants and a food court.
For the lovers of antiques and unique finds, the Factory at Franklin, a repurposed factory building, is home to a variety of boutique shops selling everything from antiques and collectibles to locally made crafts and art. It's a great place to find unique gifts or treat yourself to something special.
Another popular shopping destination is the Hill Center in nearby Brentwood. This open-air shopping complex features a blend of local boutiques and national retailers, offering everything from fashionable clothing and accessories to home goods and specialty foods.
For day-to-day necessities, there are plenty of convenient options as well, including major grocery stores like Kroger and Publix, and large retail chains such as Target and Walmart, all within a short drive from Cottonwood.
Overall, the Cottonwood area provides a delightful mix of shopping experiences, from charming local boutiques to large shopping centers, ensuring residents and visitors can find just about anything they need or desire.
Business and Economy
The area around Cottonwood in Franklin, TN, is a robust economic hub, with several key industries and businesses that help support and drive the local economy.
Healthcare is a major industry in the Franklin area, with several hospitals, clinics, and medical offices providing a wide range of services. Williamson Medical Center, a comprehensive healthcare facility, is a significant employer in the region. In addition, numerous smaller healthcare providers and specialized medical businesses operate in and around Franklin, including home healthcare services, dental clinics, and physical therapy centers.
Another crucial sector is education. The Williamson County School District, one of the top-rated school districts in the state, is a significant employer. The presence of several private schools and colleges, including Columbia State Community College and Lipscomb University's satellite campus, further contribute to the economy.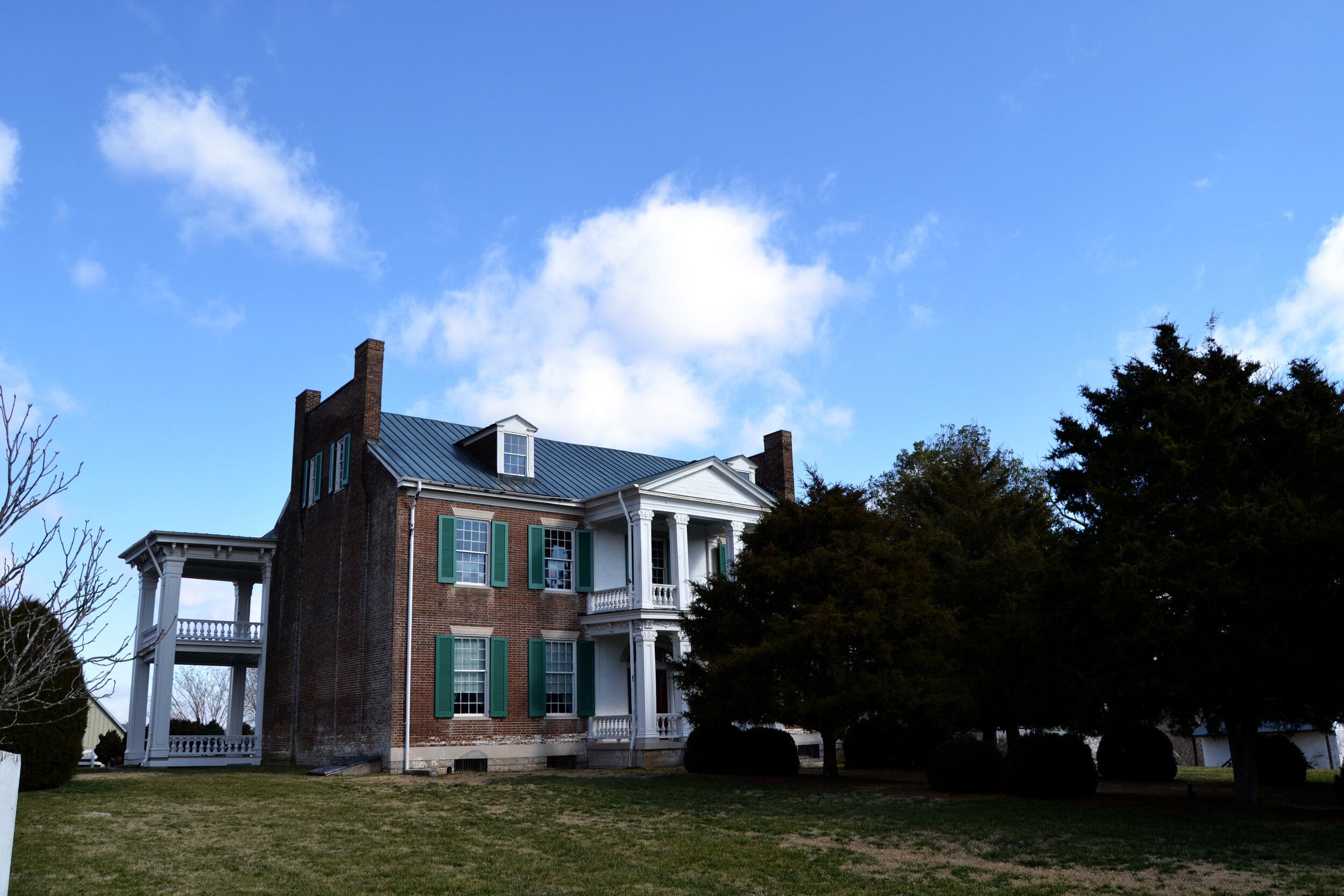 The technology and professional services sectors are also prominent in the Franklin area. Several tech companies, including cyber-security firm Cybera, have offices in Franklin, employing locals in a variety of roles. Similarly, several major corporations, such as Nissan North America and Community Health Systems, have significant operations in the area, providing jobs in a range of fields, from marketing and finance to human resources and administration.
Franklin's vibrant tourism industry also plays a significant role in the local economy. The city's rich history, cultural attractions, and outdoor activities draw tourists from across the country, supporting local hotels, restaurants, and retailers. Key attractions include the Historic Carnton Plantation, the Lotz House Museum, and the Franklin Theatre.
Retail is another pillar of the local economy, with CoolSprings Galleria, one of the largest shopping centers in the region, acting as a significant employer. The mall's wide range of stores, eateries, and services not only provides jobs but also attracts shoppers from the surrounding areas, boosting the local economy.
All in all, the Cottonwood area in Franklin, TN, is surrounded by a dynamic mix of businesses and industries that collectively create a vibrant, healthy local economy.
Hotels and Lodging
For those visiting the Cottonwood area in Franklin, TN, there's a wonderful variety of accommodations available that suit a range of preferences, whether you're looking for a modern hotel, a quaint bed and breakfast, or a luxurious resort.
For visitors seeking a traditional hotel experience, there are several well-known chains nearby. The Drury Plaza Hotel in Franklin offers comfortable rooms and suites, along with an indoor/outdoor pool and complimentary breakfast. Another popular choice is the Hilton Franklin Cool Springs, which offers modern amenities, a fitness center, and an on-site restaurant.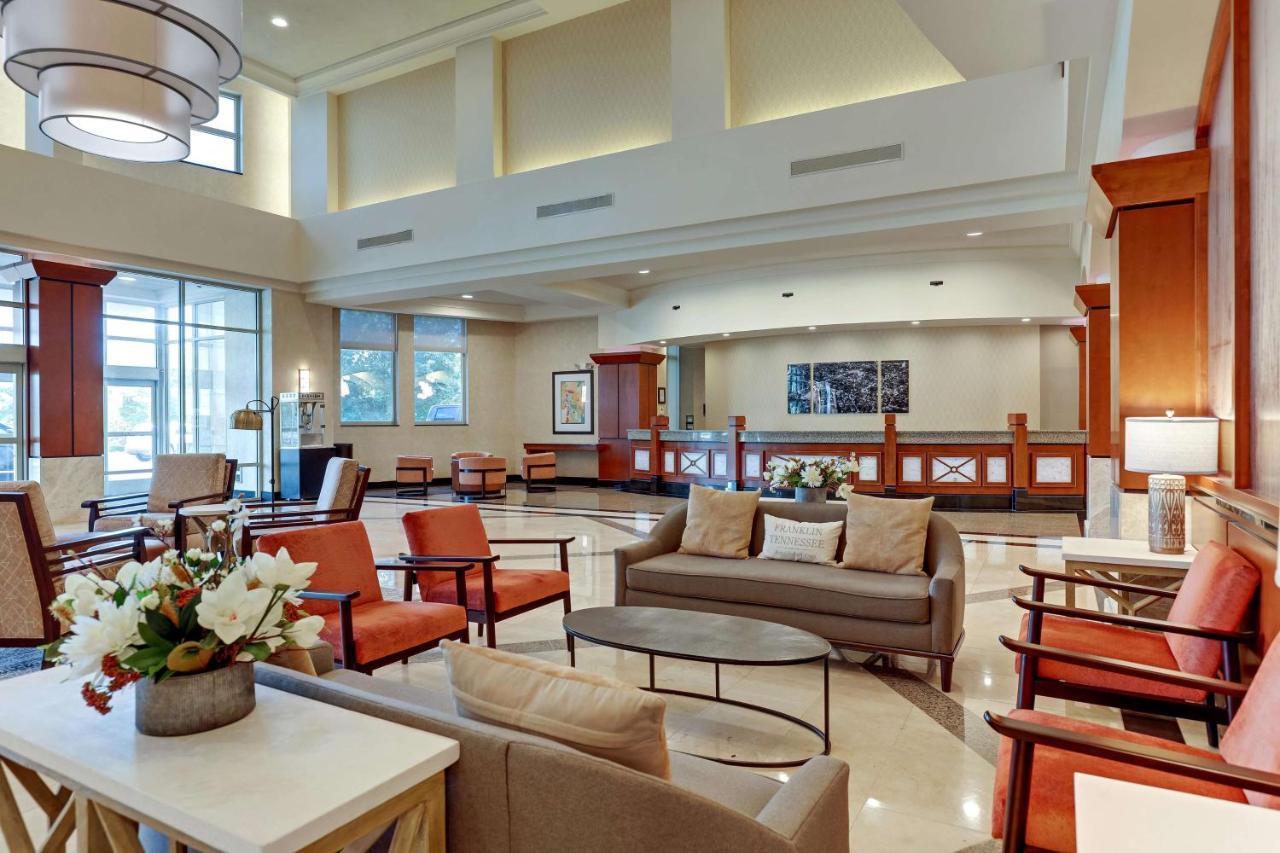 If you're looking for more boutique accommodations, the Harpeth Hotel, located in downtown Franklin, is a charming option. This hotel combines the elegance of a luxury hotel with the warmth of a historic Southern home. It offers unique rooms, a great restaurant, and easy access to Franklin's shops and historical sites.
For visitors who prefer the cozy ambiance of a bed and breakfast, the Magnolia House Bed & Breakfast is a delightful choice. It offers four beautiful guest rooms, each with its own private bath, and serves a delicious homemade breakfast each morning. The innkeepers' hospitality and the inn's proximity to local attractions make it a popular choice among visitors.
For those seeking luxury accommodations, the nearby Marriott Cool Springs offers a high-end lodging experience with a range of amenities including an indoor pool, fitness center, and several dining options. The hotel's modern, spacious rooms provide a comfortable retreat after a day of exploring the Franklin area.
For longer stays or those needing more space, there are several vacation rental properties in and around Cottonwood. These range from modern apartments in the heart of downtown Franklin to rustic cabins in more secluded, natural settings. These rentals often come with full kitchens and multiple bedrooms, making them a good option for families or larger groups.
In short, no matter what your preference or budget, there's a wide range of accommodations near Cottonwood, Franklin, TN, ensuring that all visitors will find a comfortable place to rest and recharge.
Travel and Transportation
When it comes to transportation and access to air travel, the Cottonwood area in Franklin, TN, is well-served. The area's proximity to major routes and the availability of public transportation options make getting around straightforward and convenient.
The closest major airport to Cottonwood is the Nashville International Airport (BNA), which is approximately 20 miles north or about a 30-minute drive under typical traffic conditions. The airport offers a broad range of domestic and international flights, making it a convenient hub for residents who travel frequently for business or leisure. A variety of services, such as taxis, ride-sharing services like Uber and Lyft, and rental car companies, are readily available at the airport for ground transportation.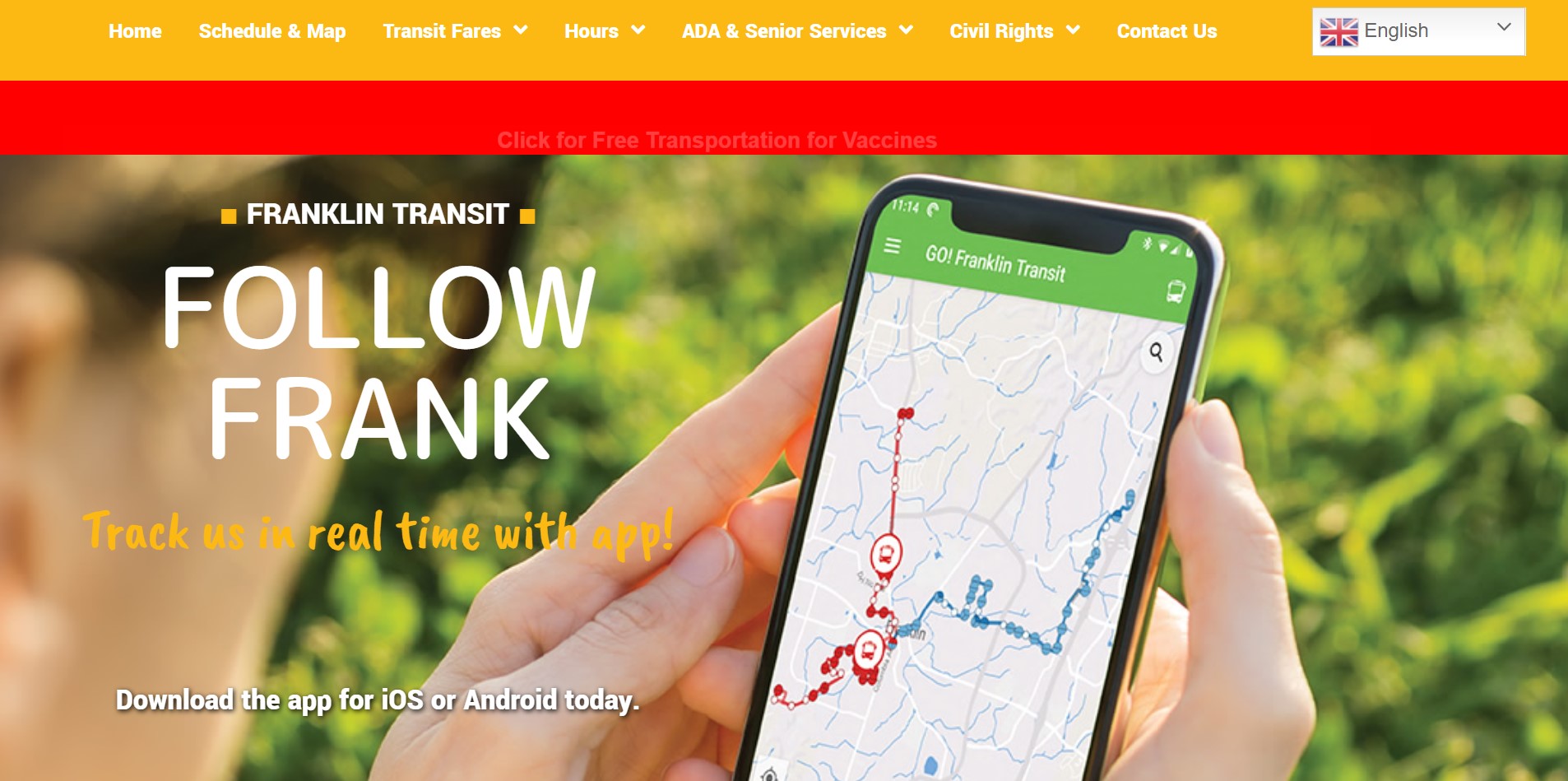 As for public transportation, the Franklin Transit Authority operates several routes that cover much of the city, including areas near Cottonwood. These bus services run six days a week, excluding Sundays, and provide an affordable and eco-friendly way to travel around Franklin. Additionally, the Franklin Transit Authority provides a TODD (Transit on Demands) service which offers curbside pick-up and drop-off within the service area.
For residents who commute to Nashville for work or entertainment, the Regional Transportation Authority (RTA) operates a commuter bus service, the Franklin Transit Line, which provides weekday service between Franklin and downtown Nashville. It's an excellent option for those seeking to avoid the rush-hour traffic.
Lastly, for those who prefer driving, Cottonwood is conveniently located near I-65, a major interstate that provides easy access to both downtown Nashville to the north and Spring Hill to the south.
In summary, whether you're jetting off on a trip, commuting to work, or just getting around town, there are plenty of convenient transportation options near Cottonwood, Franklin, TN.