Cool Springs, Franklin, TN Homes for Sale
Cool Springs, Franklin, TN Property Listings
December 1, 2023
Rather speak with a local Cool Springs, Franklin real estate agent on the phone instead? Give us a call at
(615) 257-8317
for a free consultation. We look forward to helping you find the perfect home!
Cool Springs Homes
The homes in Cool Springs, Franklin, TN exhibit a refined blend of classic Southern charm and modern sophistication. Architecture styles range from traditional brick ranch homes to grand, modern estate homes, each with its own unique touch. Many homes feature spacious front and backyards, mature trees, and meticulously manicured landscaping, a testament to the area's emphasis on nature and outdoor living. Inside these homes, you'll find features such as open-concept layouts, gourmet kitchens, and expansive master suites, not to mention the latest in-home technology for the convenience of homeowners.
Beyond the aesthetics, the homes in Cool Springs, Franklin, TN are known for their build quality and sustainability features. Many homes have been built or retrofitted to include energy-efficient appliances, high-performance insulation, and solar panels, helping to reduce the environmental footprint of the community. Moreover, new developments are designed with smart city concepts in mind, using technology to enhance livability, workability, and sustainability.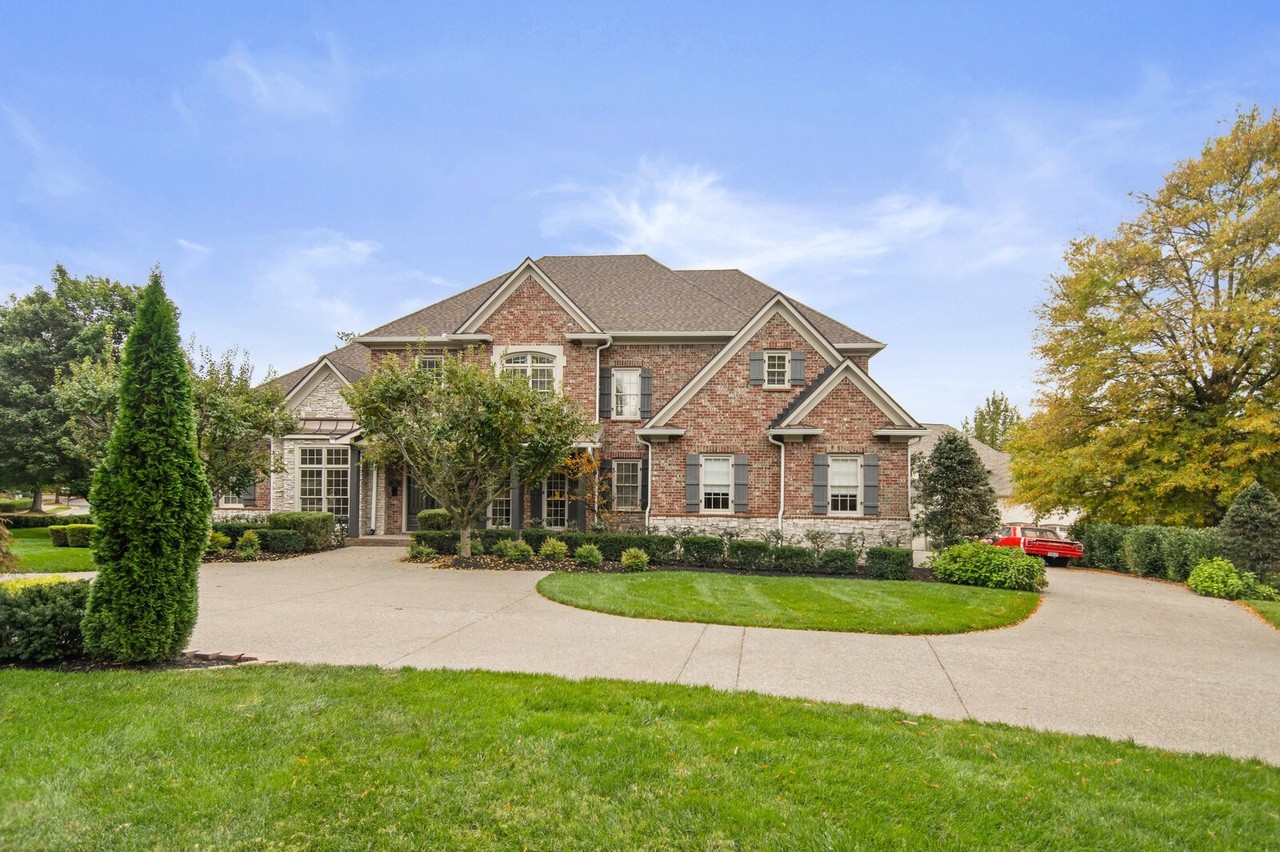 The Cool Springs community is just as inviting as the homes within it. The neighborhood is anchored by a vibrant mix of shopping, dining, and recreational options, offering residents a high quality of life. You'll find gourmet grocers, boutique shops, and a wide range of restaurants offering everything from Southern comfort food to international cuisine. For the fitness enthusiast, there are gyms, biking paths, and public parks in abundance.
The community also prides itself on its sense of connectivity. The neighborhood layout is pedestrian-friendly, and many homes are just a short walk or bike ride from local schools, shops, and parks. This close-knit atmosphere is strengthened by frequent community events, ranging from farmers' markets to outdoor concerts, fostering a strong sense of camaraderie and neighborly spirit.
Education is also a major draw for families moving to Cool Springs. The local school district is highly rated, with a strong emphasis on academic achievement, extracurricular activities, and community involvement. In addition, there are several top-rated private schools in the area, offering parents an abundance of educational options for their children.
The community's location offers the perfect balance between suburban tranquility and urban accessibility. Situated just 20 miles south of Nashville, residents can enjoy all the amenities of a big city, including a vibrant music scene, professional sports, and renowned healthcare institutions. Yet, despite its proximity to the city, Cool Springs still manages to maintain its peaceful, small-town charm.
Similar Communities
Brentwood is a community that shares similarities in terms of price point, construction, and lifestyle to Cool Springs. It boasts a collection of lavish homes, many of which reflect the state's classic architectural traditions with a modern twist. Properties range from spacious single-family houses to modern condos and townhouses, all built with superior quality and attention to detail. Brentwood homes also feature impressive sustainability standards, with a high number of residences utilizing energy-efficient systems and green technology. In addition to its beautiful residences, Brentwood offers an excellent education system, numerous recreational amenities including golf courses and parks, and a charming town center with diverse shopping and dining options.
Nolensville, situated southeast of Cool Springs, is another neighborhood that parallels in many ways. Known for its relaxed, family-friendly environment, Nolensville presents a range of housing options from single-family homes to townhomes, many of which exhibit an appealing mix of traditional and contemporary designs. New constructions in the area echo the energy efficiency and technological integration found in Cool Springs homes. Lifestyle amenities include community parks, trails, and shopping centers, while regular community events like farmers' markets foster a close-knit community feel.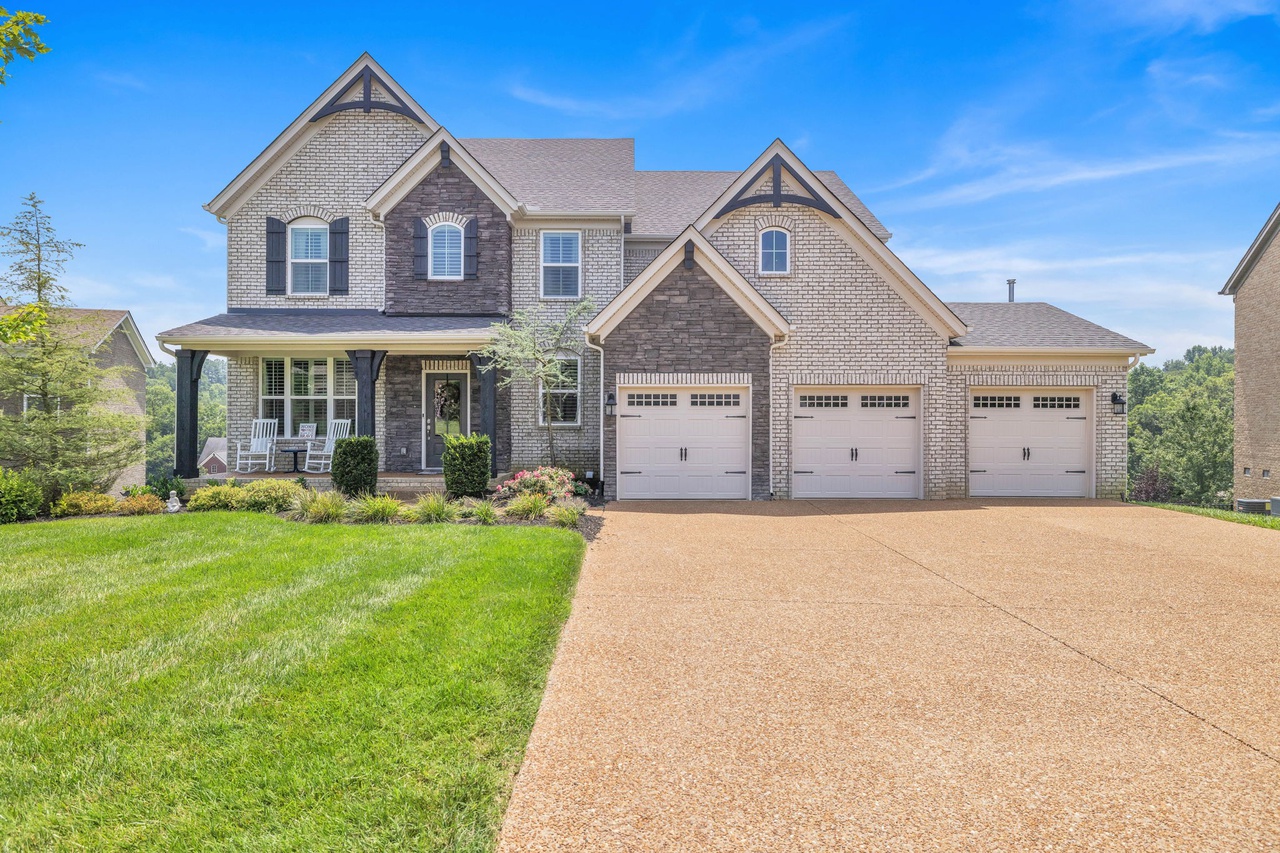 Similar to Cool Springs, the Bellevue area in West Nashville provides a serene suburban experience with quick access to the city's vibrant downtown. Bellevue's homes vary from sprawling ranches to multi-story modern constructions, all at a similar price point. Like in Cool Springs, Bellevue homes feature well-maintained lawns and landscaping, complemented by Bellevue's expansive green spaces and park systems. The community has a lively commercial center with various shopping and dining choices, along with access to quality schools. A strong community spirit is evident, with numerous local events and initiatives that bring residents together.
Spring Hill, located south of Cool Springs, is another growing community offering homes of similar price and construction. Many homes in Spring Hill blend Southern architectural elements with modern aesthetics, featuring amenities such as spacious yards and open floor plans. The neighborhood has a focus on sustainable living, with homes often including energy-efficient appliances and solar panel systems. Spring Hill also boasts a family-friendly lifestyle, with good schools, a variety of recreational facilities, and a strong sense of community.
Brentwood, Nolensville, Bellevue, and Spring Hill are all neighborhoods near Cool Springs, Franklin, TN that offer similar price points, construction quality, and lifestyles. Each presents its own unique flavor and charm, providing excellent alternatives for those considering a move to the region.
Food Scene
If you're a food enthusiast, you'll be excited to explore the dining options near Cool Springs, Franklin, TN. The region boasts an impressive variety of restaurants, featuring everything from local Southern comfort food to international delicacies.
A local favorite is Tupelo Honey, a renowned eatery that serves up a delightful menu of Southern cuisine with a creative twist. Known for their mouthwatering honey-dusted fried chicken and sweet potato pancakes, Tupelo Honey is a must-visit for both residents and visitors alike.
For those craving a taste of Italy, Amerigo Italian Restaurant is a long-standing establishment that has been serving the community for over three decades. The warm, inviting atmosphere pairs perfectly with their diverse menu of Italian classics, from savory pasta dishes to wood-fired pizzas.
Looking for Asian cuisine? Wild Ginger is a top choice in the area, offering an eclectic fusion of Pan-Asian and Sushi fare. From spicy Thai dishes to delicate sushi rolls, there's something to satisfy every palate.
For casual dining, try visiting Bishop's Meat and Three. This family-owned restaurant is known for its homestyle cooking and the warm hospitality of its staff. You can select from an array of Southern staples like fried chicken, meatloaf, and catfish, paired with traditional sides like collard greens, mac and cheese, or fried okra.
BBQ lovers shouldn't miss out on a trip to Martin's Bar-B-Que Joint, which is famous for its "low and slow" cooked meats that melt in your mouth. Their pulled pork, brisket, and ribs are a testament to the art of traditional Southern barbeque.
In terms of fine dining, the nearby town of Brentwood houses the elegant Mere Bulles, set in a historic Maryland Manor. The restaurant offers an upscale, yet relaxed dining experience with a menu featuring locally sourced produce, top-quality meats, and fresh seafood.
And let's not forget the local cafés and bakeries! Frothy Monkey and Merridee's Breadbasket are just a couple of local spots where you can grab a cup of artisan coffee or a freshly baked pastry to start your day on a sweet note.
Whether you're a fan of hearty Southern comfort food, international flavors, or gourmet café fare, the dining scene near Cool Springs, Franklin, TN has something to satisfy every taste bud.
Entertainment
When it comes to entertainment and sporting events, the area surrounding Cool Springs, Franklin, TN doesn't disappoint. It's a community that thrives on live music, local festivals, outdoor activities, and professional sports, providing a wealth of options for both residents and visitors.
Music is a huge part of the local culture, given that we're a stone's throw away from Nashville, also known as "Music City". Whether you're a fan of country music, rock, or blues, you'll find an incredible variety of live performances happening almost every night in downtown Nashville. Venues like the historic Ryman Auditorium and the iconic Grand Ole Opry showcase some of the biggest names in the music industry, while smaller, intimate venues like the Bluebird Cafe offer a chance to see up-and-coming songwriters and musicians.
For sports enthusiasts, the Nashville area is home to several professional sports teams. During football season, you can catch the Tennessee Titans in action at Nissan Stadium, which provides a fantastic atmosphere for NFL games. If you're a hockey fan, the Nashville Predators play their home games at Bridgestone Arena, offering high-energy NHL action. Baseball fans can watch the Nashville Sounds, the city's Triple-A team, at the state-of-the-art First Horizon Park.
Outdoor sporting events are also a popular form of entertainment near Cool Springs. The annual Franklin Classic, for instance, is a beloved local tradition that features a 5k, 10k, and 1k Kids Fun Run, attracting runners of all ages and abilities. For golf enthusiasts, the Nashville Golf Open is a highlight of the year, showcasing some of the most promising talents in the sport.
If you're looking for a more relaxed form of entertainment, the area is peppered with movie theaters, including the AMC Dine-In Thoroughbred 20, where you can enjoy the latest blockbusters in comfort and style. You also have the Franklin Theatre, a restored classic movie house, which now serves as a venue for movies, live music, and community events.
Local festivals are also a highlight in this area. The Main Street Festival in downtown Franklin is a favorite, featuring arts and crafts, food, and live music. The annual Pumpkinfest is another fun-filled event, perfect for families to enjoy autumn festivities, including costume contests, hayrides, and pumpkin carving.
The area around Cool Springs, Franklin, TN offers a wide range of entertainment options, ensuring there's always something exciting happening around the corner.
Health and Wellness
Fitness enthusiasts have an array of options to choose from. Traditional gyms such as the local YMCA and Lifetime Fitness offer a variety of classes and equipment for all levels. For those looking for a more specialized workout, Pure Barre offers low-impact, high-intensity barre workouts, while Orangetheory Fitness offers heart-rate-based interval training.
If you're into yoga, studios like Franklin Yoga Center or Hot Yoga Plus offer a wide variety of classes from relaxing restorative yoga to more challenging power vinyasa classes. For the aquatics fans, there's the Brentwood Family YMCA, which boasts an impressive pool for swimming laps or taking water aerobics classes.
Outdoor enthusiasts will appreciate the numerous parks and green spaces in and around Cool Springs. For example, Pinkerton Park has a variety of trails perfect for jogging, walking, or biking. Aspen Grove Park, with its beautiful lake and walking trails, is another great spot for some outdoor exercise. These parks not only provide exercise opportunities but also a chance to connect with nature and enjoy the area's beautiful scenery.
Those interested in nutrition and healthy eating will appreciate the Fresh Market and Whole Foods Market, which offer a range of organic and health-conscious products. Local farmers markets, such as the Franklin Farmers Market, provide an opportunity to buy fresh, locally sourced produce, while also supporting local farmers and businesses.
For rest and relaxation, there are numerous wellness spas in the area, such as Woodhouse Day Spa and A Moment's Peace Salon & Day Spa, offering a full range of services from massages and facials to body treatments. These wellness centers provide a perfect way to unwind and focus on self-care.
In terms of healthcare, the area is served by several top-notch medical facilities, including Williamson Medical Center and Vanderbilt Health. These facilities provide comprehensive health services, from preventative care to specialist treatments, ensuring residents have access to the healthcare they need.
The area near Cool Springs, Franklin, TN, truly supports a healthy lifestyle with its myriad of fitness, wellness, and healthcare options. It's a place where residents can easily balance exercise, nutrition, relaxation, and medical care, contributing to an overall healthier and happier community.
Outdoor Lifestyle
The area surrounding Cool Springs, Franklin, TN is a haven for lovers of the outdoors. With an abundance of parks, nature trails, and outdoor activities, it's easy to live a lifestyle that embraces nature and the great outdoors in this community.
Start by exploring the many local parks in the area. Pinkerton Park, for instance, is a local favorite, featuring a beautiful green space with a playground, picnic areas, and a paved trail along the Harpeth River. There's also the historic Fort Granger, which provides not only rich Civil War history but also walking trails and picnic areas with stunning views of Franklin.
Just a short drive away is the expansive Warner Parks, which offers more than 3,000 acres of forests and fields. It's an ideal spot for hiking, horseback riding, or picnicking. The park's Nature Center also hosts various educational programs for kids and adults alike, making it a fun learning destination as well.
For water enthusiasts, the Harpeth River provides a fantastic spot for canoeing, kayaking, or fishing. There are several local companies like Foggy Bottom Canoe that offer rentals and transport, making it an easy and fun day trip.
Hiking enthusiasts will love the numerous trails around Cool Springs. The Natchez Trace Parkway, a 444-mile recreational road and scenic drive through three states, offers several nearby hiking trails. This historic trail offers beautiful natural scenery and a chance to learn about the region's rich cultural history.
Those with a passion for golf will appreciate the variety of golf courses available. Courses like the Vanderbilt Legends Club and Brentwood Country Club offer beautifully maintained greens and fairways that cater to all skill levels. These clubs not only provide great golfing but also serve as social hubs where community members can connect.
Even simple activities like bird watching and nature photography can be easily enjoyed, thanks to the region's rich biodiversity. The Warner Parks Nature Center, for example, is known for its birdwatching opportunities.
In addition to these nature and outdoor lifestyle options, Cool Springs hosts several outdoor events throughout the year, such as the Main Street Festival, Pumpkinfest, and Dickens of a Christmas. These events offer additional opportunities to enjoy the area's beautiful outdoors while participating in community events.
The area near Cool Springs, Franklin, TN provides a plethora of opportunities for residents to immerse themselves in nature and enjoy an active, outdoor lifestyle. Whether you're an avid hiker, a golf enthusiast, a history buff, or simply someone who enjoys a picnic in the park, Cool Springs has something for everyone.
Education
In terms of public education, Cool Springs is served by the highly-rated Williamson County Schools, one of the top school districts in Tennessee. Many of the schools in this district, including Kenrose Elementary, Clovercroft Elementary, and Ravenwood High School, consistently receive excellent ratings for their strong academic programs and dedicated faculty. These schools offer a range of advanced placement courses, and many have strong arts and sports programs as well.
Parents seeking an alternative to traditional public schools might consider the local public charter schools. For instance, Renaissance High School is an arts-integrated, project-based learning environment that encourages creativity and critical thinking. This school offers a unique educational approach for students who thrive in a more hands-on learning environment.
On the private side, Battle Ground Academy, a college preparatory school, provides an exceptional academic experience for students from kindergarten through twelfth grade. BGA prides itself on its rigorous academic programs, strong arts and athletic programs, and its emphasis on character education.
Another prominent private institution is Brentwood Academy, a co-educational, independent, college preparatory school serving grades 6-12. Known for its commitment to nurturing the whole student — intellectually, spiritually, and physically — Brentwood Academy offers a well-rounded educational experience.
For younger children, the Montessori School of Franklin offers private education, implementing the Montessori method of learning for children from preschool through 8th grade. This approach emphasizes self-directed, hands-on learning and fosters a deep love for discovery.
The area is also home to several faith-based private schools. Schools like Franklin Christian Academy and Franklin Road Academy offer a blend of strong academics, spiritual growth, and character development, all within a faith-based framework.
For families with special education needs, High Hopes Development Center offers an inclusive preschool environment, combining traditional learning with individualized therapy services. Their approach provides support for students with various needs, ensuring they receive a strong educational foundation.
Residents of Cool Springs have a diverse selection of educational options, ensuring families can find the right fit for their children's learning styles and goals. With both public and private options, the Cool Springs area truly offers an environment that fosters lifelong learning and academic success.
Shopping and Retail
When it comes to shopping and retail options, the area around Cool Springs, Franklin, TN, is a veritable paradise for shoppers. Whether you're looking for everyday essentials, designer fashion, antiques, or unique gifts, you're sure to find what you need in the varied shopping destinations around Cool Springs.
At the heart of the area's retail landscape is the CoolSprings Galleria. This large, indoor shopping mall features over 150 stores, including big-name retailers like Macy's, Dillard's, and Apple, along with a variety of specialty stores. With a convenient location and a range of dining options, it's an easy one-stop-shop for a day of retail therapy.
For a more unique shopping experience, head to the historic downtown Franklin. This charming district is filled with a variety of boutique shops, antique stores, and local artisans. Stores like Philanthropy Fashion combine shopping with a cause, donating a portion of their profits to charitable causes. White's Mercantile, a modern general store, offers a wide array of goods from home decor to gourmet food. Savory Spice Shop is a foodie's paradise with their wide selection of fresh spices and blends.
If you're in search of home decor and furniture, you'll want to explore the Design District of Franklin. This area hosts a range of stores like Merridian Home Furnishings and PD's that offer an array of furniture styles, from antique to contemporary, as well as home decor pieces.
Farmers markets are another shopping highlight in the area. The Franklin Farmers Market, open year-round, features locally grown produce, fresh flowers, and homemade goods. It's a great place to shop for fresh, locally sourced foods while supporting the community's farmers and artisans.
Bargain hunters will appreciate the presence of several well-stocked thrift stores in the area. ThriftSmart and GraceWorks Thrift Store offer a variety of clothing, household items, and furniture at discounted prices, with proceeds going towards local charitable efforts.
And let's not forget Brentwood, just a short drive away, which offers upscale shopping options like the Hill Center, a mixed-use development with a variety of high-end boutiques and restaurants.
With its blend of major retailers, unique boutiques, and local markets, the Cool Springs area provides a shopping experience that caters to a wide range of tastes and budgets. It's an area where the joy of finding that perfect item is complemented by the pleasure of the shopping experience itself.
Business and Economy
One of the defining characteristics of Cool Springs is its role as a regional hub for business and commerce. The Cool Springs area houses a major business center known as the Cool Springs Business District, which includes several office parks and is home to numerous companies, both large and small. This district is a significant driver of the local economy and offers a wide array of job opportunities.
Healthcare is one of the most prominent sectors in the region. The area is home to several top-notch medical facilities such as Williamson Medical Center and numerous medical offices and clinics. The healthcare industry not only contributes significantly to the local economy, but also provides many high-quality job opportunities.
In addition to healthcare, Cool Springs has seen significant growth in the technology sector. Several tech companies have established their headquarters or regional offices in the area. For instance, Nissan North America and Mitsubishi Motors North America have established their corporate headquarters in the region, bringing a significant number of jobs to the area.
Retail also plays a significant role in the local economy, with the CoolSprings Galleria serving as a major shopping destination. The mall, along with numerous other retail establishments in the area, provide a wide range of jobs and help to support local tax revenues.
The hospitality industry, driven by a multitude of hotels, restaurants, and entertainment venues, is another crucial sector. This industry not only provides jobs but also caters to the tourists who visit the area, further boosting the local economy.
Furthermore, the burgeoning entrepreneurship scene, fueled by a supportive local business community and resources such as the Williamson, Inc. Chamber of Commerce and the Nashville Entrepreneur Center, contributes to the region's economic vitality.
The business and industry landscape near Cool Springs, Franklin, TN, is diverse and robust. It provides a strong economic foundation for the community, offering a wide range of employment opportunities for residents, and ensuring the area continues to thrive.
Hotels and Lodging
For those who prefer the amenities and convenience of larger hotels, there are several well-known chains in the area. The Hilton Franklin Cool Springs, for example, offers a modern and elegant stay with amenities such as a fitness center, outdoor pool, and an on-site restaurant. The Marriott Franklin Cool Springs is another popular option, featuring comfortable rooms, an indoor pool, and a fully equipped fitness center.
The Drury Plaza Hotel in Franklin is renowned for its comfortable accommodations and excellent customer service. Apart from standard amenities, it offers unique perks such as a complimentary hot breakfast and an evening reception with drinks and snacks. The Embassy Suites by Hilton is another upscale choice, boasting spacious suites, free made-to-order breakfast, and an evening reception.
For travelers seeking a more home-like atmosphere, several bed and breakfasts and inns provide a cozier, more personalized experience. The Brentwood Bed and Breakfast, located just a short drive from Cool Springs, is a beautifully restored historic home offering a peaceful retreat with its lush gardens and comfortable rooms.
The Magnolia House Bed & Breakfast is another gem in the area, providing a charming and intimate setting. Each room is uniquely decorated, and guests can enjoy a gourmet breakfast each morning. The Inn at Fontanel, located a bit further out in Whites Creek, offers unique accommodations in a variety of Southern-style buildings, from a farmhouse to a log cabin.
Additionally, for those who prefer a more unique stay, the area has a number of vacation rental properties available through services like Airbnb. These rentals can range from apartments to entire homes, allowing visitors the chance to enjoy a home-away-from-home experience while exploring the area.
Whether you're in town for business or pleasure, looking for a full-service hotel or a cozy bed and breakfast, the Cool Springs area has a variety of accommodations to make your stay comfortable and enjoyable. The southern hospitality in this region is unbeatable, ensuring a warm welcome for all visitors.
Travel and Transportation
The nearest major airport, Nashville International Airport (BNA), is only about a 25-minute drive away, depending on traffic. This busy airport offers numerous daily flights to cities all across the country and even some international destinations, making it an excellent hub for both business and leisure travel.
Local public transportation is provided by the Franklin Transit Authority, which operates a fixed route service known as the Franklin Transit Fixed Routes (FTFR). This service has several routes that run throughout the city, including key areas in Cool Springs, and makes it convenient to commute to shopping centers, business districts, medical facilities, and other popular destinations within the city.
There's also the TODD (Transit On DemanD) service which offers more flexible, curb-to-curb transportation within the city limits of Franklin. This service is ideal for residents who want more customized transportation options within the city.
In terms of regional transportation, the Music City Star Commuter Rail has a station in nearby Nashville and provides an alternative for commuting during peak hours. While the train doesn't extend directly to Cool Springs, there are connecting shuttle services available that can bridge the gap.
For more local, personal transport, there's a good selection of ride-sharing services available in Cool Springs, such as Uber and Lyft. These services offer an easy way to get around if you prefer not to drive or don't have access to a vehicle.
Moreover, for those who prefer to keep things green and enjoy a bit of exercise, Franklin has been making efforts to become more bicycle-friendly, with several bike paths and lanes around the city. The city's Greenways and Open Space plans are also working towards creating a network of paths to make biking a more viable option for local transportation.
Whether you're flying in, need a ride around town, or prefer to pedal your own way, Cool Springs and the larger Franklin area offer a range of transportation options to meet your needs.