Cheswicke Farm, Franklin, TN Homes for Sale
Cheswicke Farm, Franklin, TN Property Listings
December 1, 2023
Rather speak with a local Cheswicke Farm, Franklin real estate agent on the phone instead? Give us a call at
(615) 257-8317
for a free consultation. We look forward to helping you find the perfect home!
Cheswicke Farm Homes
Cheswicke Farm homes in Franklin, TN are widely recognized for their distinctive architectural style, capturing a blend of classic Southern charm and modern amenities. The homes range from 2,000 to 4,500 square feet, offering spacious living for families of various sizes. Many of the residences feature multiple bedrooms, bathrooms, and expansive master suites, with high ceilings and open-concept designs that enhance the feeling of spaciousness. Traditional architectural elements such as hardwood flooring, brick exteriors, and crown molding are common, adding a sense of timeless elegance. However, modern touches are also present, with many homes boasting gourmet kitchens with high-end appliances, granite countertops, and custom cabinetry.
The real estate in Cheswicke Farm is not just about the interior beauty and comfort, but also the exterior living spaces. Many of these properties are accompanied by generous yards, landscaped gardens, and mature trees, offering residents the opportunity to enjoy the beautiful Tennessee seasons. Outdoor amenities like screened porches, patio areas, and even private swimming pools are not uncommon, offering a venue for outdoor living and entertaining. It's not unusual to find homes in the neighborhood with attached garages for two or more cars, which also serve as extra storage or workspace.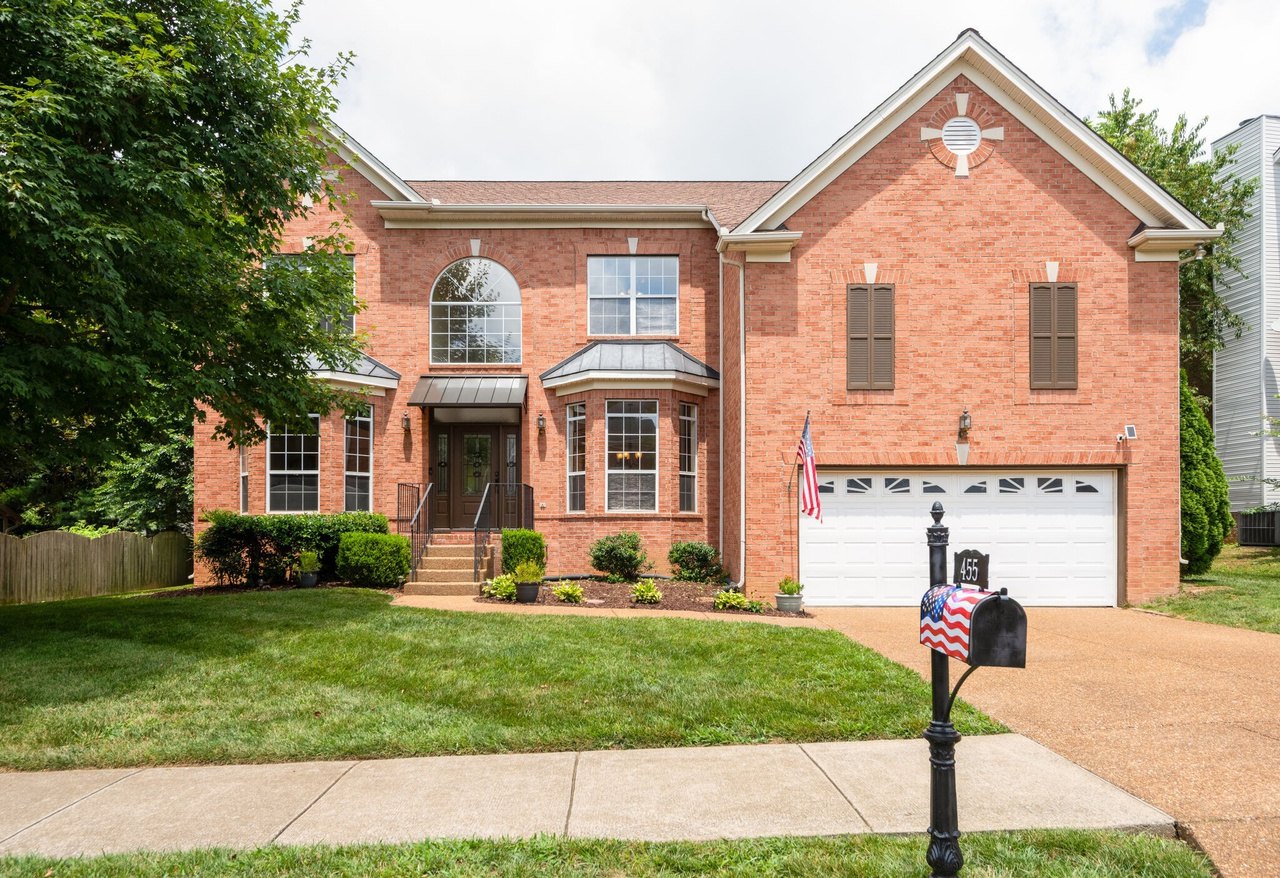 The Cheswicke Farm community is equally captivating, offering residents more than just exquisite homes. With its convenient location, residents have easy access to the vibrant city of Franklin, its historic downtown, and the amenities it offers - including high-quality dining options, unique boutiques, and cultural experiences. Despite this proximity, Cheswicke Farm maintains a serene, almost rural ambiance, providing a tranquil retreat from the bustling city life.
Within the community itself, residents can enjoy several shared amenities. Walking trails and green spaces are abundant, encouraging an active outdoor lifestyle and creating a community that is intertwined with nature. The neighborhood's well-maintained community pool is a hub of social activity during the warmer months, and playgrounds dot the landscape, providing safe spaces for children to play.
In terms of educational opportunities, families in Cheswicke Farm benefit from proximity to highly-rated schools. The Williamson County School District, recognized for its high-performing schools, serves the area, making it an appealing choice for families with school-aged children. In addition, a number of private educational institutions are available nearby, offering families diverse choices to meet their children's educational needs.
Cheswicke Farm represents the best of both worlds, a serene, nature-infused neighborhood that doesn't compromise on modern conveniences and high-standard living. It represents the true essence of Southern living, combining community, comfort, and charm in an unbeatable location.
Similar Communities
Just a short drive from Cheswicke Farm, the beautiful community of Sullivan Farms also presents a compelling option for prospective homeowners. Like Cheswicke Farm, Sullivan Farms showcases well-crafted homes that expertly combine traditional Southern architecture with modern amenities. The homes typically range from 2,000 to 3,500 square feet and exhibit similar construction quality and design elements, such as open floor plans, granite countertops, hardwood floors, and spacious master suites. Beyond the homes, the community itself boasts an array of amenities including a swimming pool, playground, and plenty of green spaces.
The community of Founders Pointe is another neighborhood that parallels Cheswicke Farm in terms of price point and lifestyle. The homes in Founders Pointe range in size from approximately 2,500 to 4,000 square feet, offering ample space for growing families. The architecture here combines the best of traditional and contemporary design, with features such as brick exteriors, high ceilings, gourmet kitchens, and expansive outdoor spaces. Residents enjoy access to community amenities such as a pool, clubhouse, and playground, fostering a welcoming, family-friendly environment.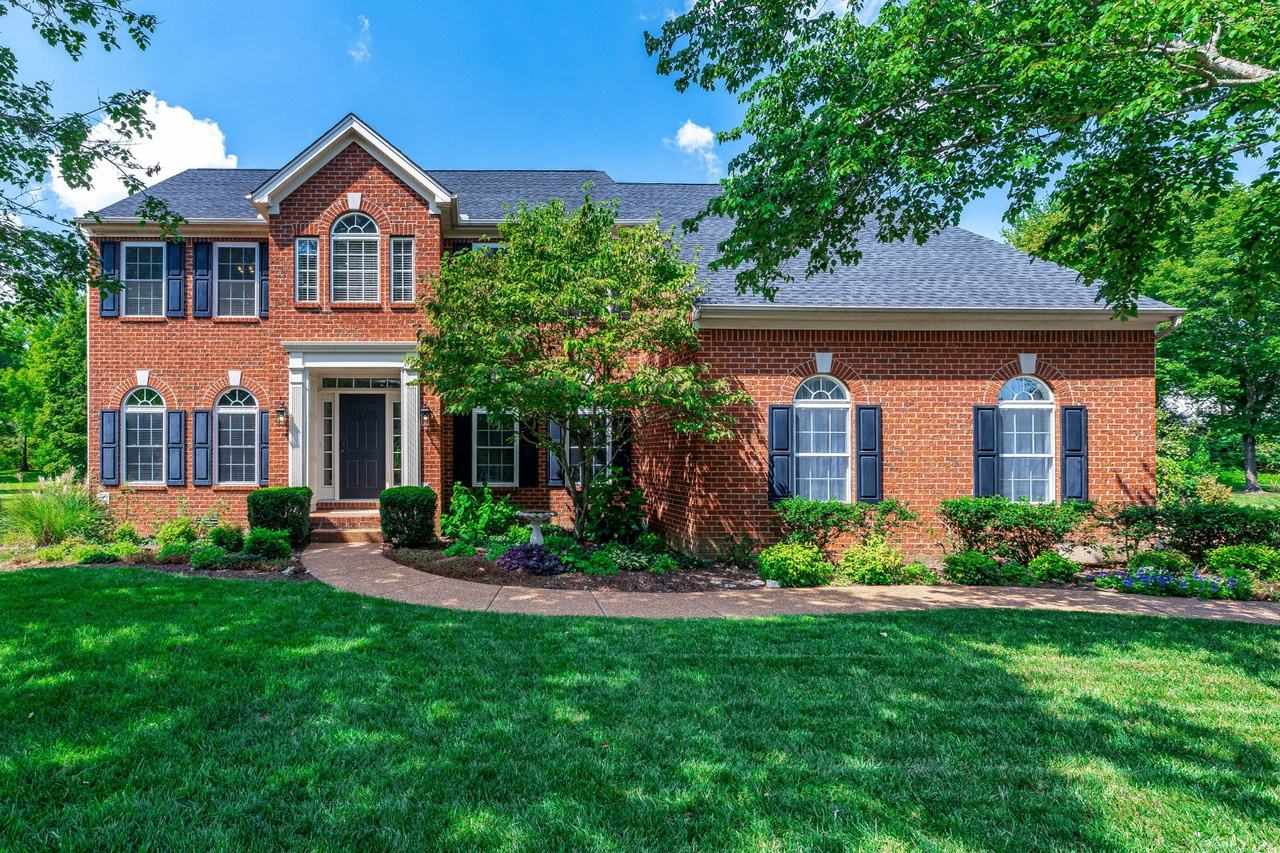 Another neighborhood worth considering is Polk Place, known for its tree-lined streets and spacious homes, echoing the feel and charm of Cheswicke Farm. Homes in Polk Place range from 2,300 to 3,800 square feet, many of them featuring open layouts, gourmet kitchens, and luxurious master suites, much like those in Cheswicke Farm. Outside, residents enjoy well-manicured lawns, landscaped gardens, and community amenities that include a swimming pool, playground, and walking trails.
McKays Mill, a master-planned community, also shares a similar price point and lifestyle with Cheswicke Farm. Homes here range from approximately 2,000 to 4,000 square feet, constructed with the same attention to detail and quality. Traditional elements like hardwood floors and crown molding coexist with modern touches like granite countertops and stainless steel appliances. The community offers an impressive selection of amenities, including a clubhouse, Olympic-sized pool, fitness center, and walking trails, facilitating a comfortable and active lifestyle.
Finally, the neighborhood of Ladd Park, with its spacious homes and beautifully landscaped streets, shares similarities with Cheswicke Farm. The homes typically measure between 2,500 and 4,500 square feet and are equipped with luxury features such as gourmet kitchens, hardwood floors, and oversized master suites. Community amenities, including two swimming pools, a clubhouse, playgrounds, and extensive walking trails along the Harpeth River, make this neighborhood equally appealing. Moreover, Ladd Park is part of the well-regarded Williamson County School District, which enhances its appeal for families.
Each of these neighborhoods presents a unique set of qualities, yet all share similar price points, construction standards, and lifestyle options with Cheswicke Farm, making them potential alternatives for those seeking to live in or near Franklin, TN.
Food Scene
When it comes to dining, residents of Cheswicke Farm are spoiled for choice due to the neighborhood's close proximity to downtown Franklin's eclectic mix of eateries. From casual family-friendly spots to more upscale establishments, there's something for every palate and occasion.
A local favorite is Gray's On Main, which serves a variety of Southern dishes with a modern twist. Set in a historic building on Main Street, Gray's On Main has a unique charm that complements its innovative menu. You really can't go wrong with their Shrimp & Grits or their legendary Brisket Burger. And let's not forget their crafted cocktails and extensive selection of bourbons.
A stone's throw away, you'll find Puckett's Grocery & Restaurant, another charming spot steeped in Southern tradition. It started out as a little grocery store in the 1950s and evolved into a destination for those seeking classic comfort food, barbecue, and live music. Be sure to try their award-winning slow-smoked BBQ pulled pork. If you've got a sweet tooth, the deep-fried brownie sundae is a must-try!
For those who enjoy Italian cuisine, you'll want to check out the family-owned Trattoria A. This charming spot serves up traditional Italian dishes in a warm, inviting setting. Their homemade pastas are always a hit, especially the Rigatoni Bolognese, and their Tiramisu is nothing short of heavenly.
Satisfying your sushi cravings is also easy thanks to Wild Ginger, an Asian-fusion restaurant located nearby. Their innovative sushi rolls, fresh sashimi, and unique fusion dishes are worth trying. The Pan-Seared Scallops and the Firecracker roll are crowd favorites.
For lighter fare and amazing coffee, The Frothy Monkey is the perfect spot. This local coffeehouse has become a Franklin staple, serving breakfast, lunch, and dinner along with a great selection of wines and locally-roasted coffee. Their avocado toast and Turkey Apple Brie sandwich are divine.
So whether you're craving Southern comfort food, spicy sushi, traditional Italian dishes, or a cozy coffeehouse atmosphere, the dining options near Cheswicke Farm certainly cater to a wide range of tastes. There's always a new culinary experience waiting just around the corner.
Entertainment
Living in Cheswicke Farm, Franklin means you're never far away from entertainment, sporting events, and cultural experiences. Franklin is a vibrant city with a rich history and diverse array of attractions.
The Franklin Theatre, a restored art-deco cinema in downtown Franklin, is a must-visit for residents and visitors alike. They host a variety of performances, including live music, plays, classic movies, and even special events. If you're a music enthusiast, then you'll definitely want to check out their live shows featuring local, national, and sometimes even international artists.
For outdoor concerts, festivals, and other large-scale events, the nearby Harlinsdale Farm is a popular destination. It's a historic landmark that's been transformed into a beautiful park, and it hosts events like the Pilgrimage Music and Cultural Festival, which attracts big-name performers and thousands of attendees every year.
If you're a sports fan, the proximity to Nashville is a huge bonus. It's just a short drive to catch a Tennessee Titans NFL game at Nissan Stadium or a Nashville Predators NHL game at Bridgestone Arena. If you prefer baseball, the Nashville Sounds offer a fantastic Minor League Baseball experience at First Horizon Park.
For golf enthusiasts, the Forrest Crossing Golf Course is just a few minutes from Cheswicke Farm. This 18-hole course offers challenging play and beautiful views. They also host leagues and tournaments for those looking for some friendly competition.
And for those who enjoy equestrian events, the Williamson County Ag Expo Park often hosts horse shows and rodeos. It's an exciting way to spend an afternoon and a testament to the area's rich equestrian culture.
In short, whether you're into sports, live music, theater, or outdoor festivals, there's always something happening around Cheswicke Farm, Franklin. It's a community that offers more than just beautiful homes; it provides a lifestyle full of fun and entertainment.
Health and Wellness
Residents of Cheswicke Farm, Franklin can certainly look forward to a plethora of health and wellness options in and around the area, perfectly suited for those seeking a balanced and healthy lifestyle.
For those who love to stay active, the Franklin Recreation Complex is a popular spot. The facility includes a wellness center complete with modern workout equipment, an indoor and outdoor pool, racquetball courts, and even an indoor walking track. They also offer various fitness classes and programs, suitable for all ages and fitness levels.
For yoga and pilates enthusiasts, the nearby Franklin Pilates Studio and Yoga Harmony offer a range of classes that cater to both beginners and advanced practitioners. These centers provide a tranquil space where you can focus on mindfulness and improve flexibility, balance, and strength.
For outdoor exercise, there are numerous parks and greenways. One of the most popular is Pinkerton Park, which offers hiking trails and open spaces for a run, a walk, or simply enjoying the beautiful Tennessee outdoors. The Harpeth River also offers kayaking and paddleboarding for those seeking some water-based exercise.
In terms of healthcare, Williamson Medical Center provides comprehensive medical services and is conveniently located for Cheswicke Farm residents. The center boasts a team of skilled professionals and state-of-the-art facilities, ensuring excellent care close to home.
Nutrition plays a crucial role in a balanced lifestyle, and Franklin Farmers Market is a fantastic place to source fresh, local produce. The market is held every Saturday and hosts a number of local farms selling everything from fresh fruits and vegetables to locally raised meats and dairy products.
Additionally, there's a great selection of health and wellness shops nearby. For example, Herban Market is an organic grocery store that also has a cafe serving healthy food options. They sell organic, allergen-friendly, and local products, perfect for maintaining a healthy diet.
So, whether you're into group fitness classes, prefer outdoor workouts, need medical care, or simply enjoy cooking with fresh, local produce, the health and wellness options near Cheswicke Farm, Franklin cater to a wide variety of needs and preferences. This makes it easy to maintain a balanced lifestyle while enjoying all the other benefits the community has to offer.
Outdoor Lifestyle
For those who love the outdoors, Cheswicke Farm, Franklin provides an array of options to explore and enjoy. The area is surrounded by nature, providing ample opportunities for outdoor activities and relaxation.
A short distance from Cheswicke Farm, you'll find Pinkerton Park, one of the most visited parks in Franklin. With over 34 acres of green space, this park is perfect for families, offering a playground, picnic areas, and the Fort Granger access point. The park also features the beautiful Tinkerbell Playground and paved trails for a leisurely walk, run, or bike ride.
Harlinsdale Farm, a former Tennessee Walking Horse breeding farm, is now a 200-acre park known for its beautiful landscapes and historic buildings. This park is perfect for walking, fishing, and picnicking, and it's also a venue for various city events, including the Pilgrimage Music Festival. With its wide-open spaces, it's a dog lover's paradise too!
The Aspen Grove Park is another nearby outdoor haven. Covering 31 acres, it offers walking trails, soccer fields, a pond, and a duck feeding station, making it a delightful place for recreation and relaxation.
The Riverwalk at Harpeth Shoals offers a gorgeous trail along the Harpeth River. It's a favorite spot for residents to walk, jog, or bike while enjoying views of the river. If you're into water sports, you can also kayak or canoe on the Harpeth River.
Nature lovers will appreciate the proximity to the Timberland Park located just off the Natchez Trace Parkway. This 72-acre park has several hiking trails with different difficulty levels, interpretative signage with historical and nature facts, and a beautiful butterfly garden.
For those who enjoy gardening, the Franklin community garden, affectionately known as The Giving Garden, is a wonderful initiative that not only allows residents to cultivate their own organic vegetables but also donate to local food pantries.
If golf is your game, you're in luck. The Forrest Crossing Golf Course, a beautiful 18-hole golf course bordered by the Harpeth River, is a popular choice for both novice and experienced golfers.
So, whether it's spending a sunny afternoon picnicking at the park, strolling alongside the river, playing soccer, or hitting the golf course, there's no shortage of outdoor activities to enjoy near Cheswicke Farm, Franklin. It's a place where nature's beauty can be enjoyed in everyday life.
Education
Residents of Cheswicke Farm, Franklin have access to an array of both public and private education options. The quality of these institutions contributes to the appeal of the community and makes it an attractive location for families with children of all ages.
When it comes to public education, Cheswicke Farm is located in the Williamson County School District, one of the top-rated districts in the state. There are a number of highly-rated public schools that serve the community. These include Clovercroft Elementary School, known for its strong academics and active parent community. For middle school, students typically go to Woodland Middle School, which offers a diverse array of extracurriculars, from music and art to a variety of sports. High school students typically attend either Ravenwood High School or Centennial High School, both of which boast high test scores, a broad curriculum, and an impressive range of extracurricular activities.
Private education is also well-represented in the area. The nearby Montessori School of Franklin provides an individualized approach to learning for children aged 18 months to 12 years. It follows the Montessori method, which fosters independence, self-confidence, and a love for learning.
Battle Ground Academy, one of the oldest schools in the state, offers private education for Kindergarten through 12th grade. This prestigious institution is known for its rigorous academic curriculum and emphasis on character development.
Brentwood Academy, another esteemed private institution, offers classes for grades 6 through 12. Brentwood Academy combines a challenging academic curriculum with a strong emphasis on spiritual growth and character development, alongside a robust athletics program.
Franklin Classical School, a private Christian K-12 school, offers a unique classical curriculum that emphasizes critical thinking and a biblical worldview.
No matter the educational path you envision for your children, the Cheswicke Farm community in Franklin, TN, offers a wide selection of high-quality public and private schools. These educational opportunities support a diverse range of learning styles, curricular interests, and personal growth and development needs, making it an excellent place for families.
Shopping and Retail
Residents of Cheswicke Farm, Franklin, find themselves perfectly positioned to enjoy a wide array of shopping and retail options. Whether you're seeking retail chains, unique boutiques, or local farmers markets, Franklin has it all.
Just a short drive from Cheswicke Farm, you'll find the Cool Springs Galleria, a large shopping complex that hosts over 150 stores including well-known retailers such as Apple, Macy's, H&M, and many more. The mall also has a number of restaurants and a food court, making it a convenient one-stop-shop for dining and shopping needs.
For those who appreciate locally owned shops and boutiques, a trip to Franklin's Main Street is a must. The charming downtown area is lined with an array of unique boutiques, antique stores, and specialty shops. Highlights include White's Mercantile, a general store for the modern-day tastemaker, and Philanthropy, a boutique that combines fashion with philanthropy.
The Franklin Farmers Market is a vibrant local market held every Saturday at the Factory at Franklin. This is an excellent spot to find locally sourced produce, baked goods, and artisan products. It's a wonderful place to support local farmers and artisans while shopping for fresh, quality products.
If you're looking for home goods and decor, you'll want to visit the Factory at Franklin. This converted factory building is now home to a number of retailers selling furniture, home decor, artwork, and more. You'll also find several eateries in the complex, perfect for grabbing a bite after a day of shopping.
Finally, for everyday essentials, there are numerous grocery stores and supermarkets nearby, including Publix and Whole Foods. And for home improvement needs, there's a Home Depot conveniently located in the area.
In summary, the shopping and retail options near Cheswicke Farm, Franklin cater to a wide range of tastes and needs. Whether you're into mainstream retail therapy, enjoy browsing local boutiques, or love to find fresh local products, there's always a place for you to explore.
Business and Economy
The area around Cheswicke Farm, Franklin, is home to a vibrant mix of businesses and industries that support the local economy. The diverse business landscape offers a range of employment opportunities and contributes to the strong economy of the region.
Healthcare is a significant sector in Franklin. Williamson Medical Center, one of the major employers in the area, provides a comprehensive range of services and is a significant contributor to the local economy. There's also a number of medical offices and clinics in the area, ranging from general practice to specialist services.
The financial sector is another key player in the local economy. Franklin is home to several major banking and financial services firms, including the headquarters of Nissan Financial Services. These organizations offer a range of job opportunities and bring a significant number of professionals into the area.
In the retail sector, Cool Springs Galleria stands as a major shopping destination and employment hub. With over 150 stores and restaurants, it's one of the largest employers in the region. Additionally, the downtown Franklin area, with its unique boutiques and local businesses, also contributes significantly to the local economy.
Education is another major industry, with Williamson County School District being one of the largest employers in the area. There are also several private schools and educational services organizations that provide employment.
The technology and digital sector is growing as well, with several IT and software companies setting up offices in the area. This growth has resulted in a surge of tech-related jobs, making Franklin an attractive location for tech professionals.
The entertainment industry, too, is a significant player, thanks to Franklin's proximity to Nashville, known as Music City. Several recording studios, music management companies, and related businesses have operations in and around Franklin.
In short, the mix of healthcare, finance, retail, education, technology, and entertainment industries in the vicinity of Cheswicke Farm, Franklin, offers a dynamic and diverse economy. This wide range of industries not only provides job opportunities for residents but also contributes to a robust and stable local economy.
Hotels and Lodging
The area around Cheswicke Farm, Franklin, offers a range of lodging options, whether you're looking for a modern hotel, a quaint bed and breakfast, or something in between.
For those seeking modern conveniences, the Hilton Franklin Cool Springs is a fantastic option. This upscale hotel offers an outdoor pool, a fitness center, and a restaurant, all within a sleek and contemporary setting. Similarly, the Marriott Cool Springs is known for its spacious rooms, indoor pool, and top-notch customer service. Both of these hotels are conveniently located near Cool Springs Galleria, making shopping and dining easily accessible.
For something with a bit more local charm, there's the Drury Plaza Hotel in downtown Franklin. This hotel, situated in a beautifully restored brick building, combines Southern charm with modern amenities. It's just a short walk from all of the shops, restaurants, and historic sites that downtown Franklin has to offer.
For a true home-away-from-home experience, the area boasts several delightful bed and breakfast options. The Pot N' Kettle Cottages, located in the Leiper's Fork area, are a collection of historic homes turned into charming cottages. Each cottage has its unique charm and is within walking distance of local galleries, boutiques, and restaurants.
Another charming B&B is the Butterfly Meadows Inn and Farm. Set on a beautiful 15-acre property, this inn offers a relaxing country retreat where guests can enjoy walking trails, a pond, and even an onsite apiary.
If you're looking for a more unique experience, the Moonshine Hill Inn, also located in Leiper's Fork, offers a luxury log cabin experience complete with a private pond, outdoor fire pit, and even a treehouse!
From modern and upscale hotels to charming B&Bs with a personal touch, the area around Cheswicke Farm, Franklin, caters to a variety of tastes and preferences. Whether you're a visitor or a local resident hosting out-of-town guests, you'll find the perfect place to stay.
Travel and Transportation
When it comes to transportation, residents of Cheswicke Farm, Franklin, are conveniently positioned. For air travel, Nashville International Airport is the closest, located about 25 miles north of Cheswicke Farm, which is roughly a 30-minute drive, depending on traffic. The airport offers a wide range of domestic and international flights, making it a convenient option for both business and leisure travel.
As for public transportation, the Franklin Transit Authority operates fixed routes and a TODD (Transit On DemanD) service throughout the city of Franklin. The routes cover key areas of the city, including the downtown district, Cool Springs Galleria, and various other shopping centers and medical facilities. The TODD service can be a great option for those who need a ride to specific locations within the service area.
In addition to local bus services, ride-sharing services such as Uber and Lyft are widely available in the area. These services can provide quick and convenient transportation for residents without the need for personal vehicles.
For commuting to Nashville, the Regional Transportation Authority operates a commuter bus service, known as the Franklin Transit, which provides weekday rush hour service between Franklin and Nashville. It's a comfortable and convenient way to commute, especially for those working in downtown Nashville.
In terms of rail service, while Franklin doesn't have a passenger train station, the Amtrak station in Nashville is about a 30-minute drive away. This station provides connections to a number of cities across the country.
Thus, living in Cheswicke Farm, Franklin, means you have multiple transportation options to suit your needs. Whether you need to catch a flight, commute to Nashville, or get around town, it's all accessible and convenient from this community.