Chestnut Bend, Franklin, TN Homes for Sale
Chestnut Bend, Franklin, TN Property Listings
October 1, 2023
$1,215,000
Med. List Price
Rather speak with a local Chestnut Bend, Franklin real estate agent on the phone instead? Give us a call at
(615) 257-8317
for a free consultation. We look forward to helping you find the perfect home!
Chestnut Bend

Home

s
The homes in Chestnut Bend, Franklin, Tennessee boast a rich history and timeless elegance. The majority of the homes were constructed between 1995 to 2000, setting an average year of build within this range. These residences were largely crafted by reputable construction firms in the region, including but not limited to, Drees Homes and Southern Land Company. Renowned for their high-quality building practices and keen eye for detail, these builders have ensured that the properties in Chestnut Bend reflect a distinctive blend of functionality, comfort, and style.
As for size, the homes in Chestnut Bend tend to average between 2,500 to 4,500 square feet. This expansive floor area provides ample space for a variety of room layouts and architectural designs, catering to both individuals and families seeking a spacious living environment. The generous square footage is typically spread across multiple bedrooms, bathrooms, living areas, and occasionally, specialty rooms such as offices, media rooms, or even gyms.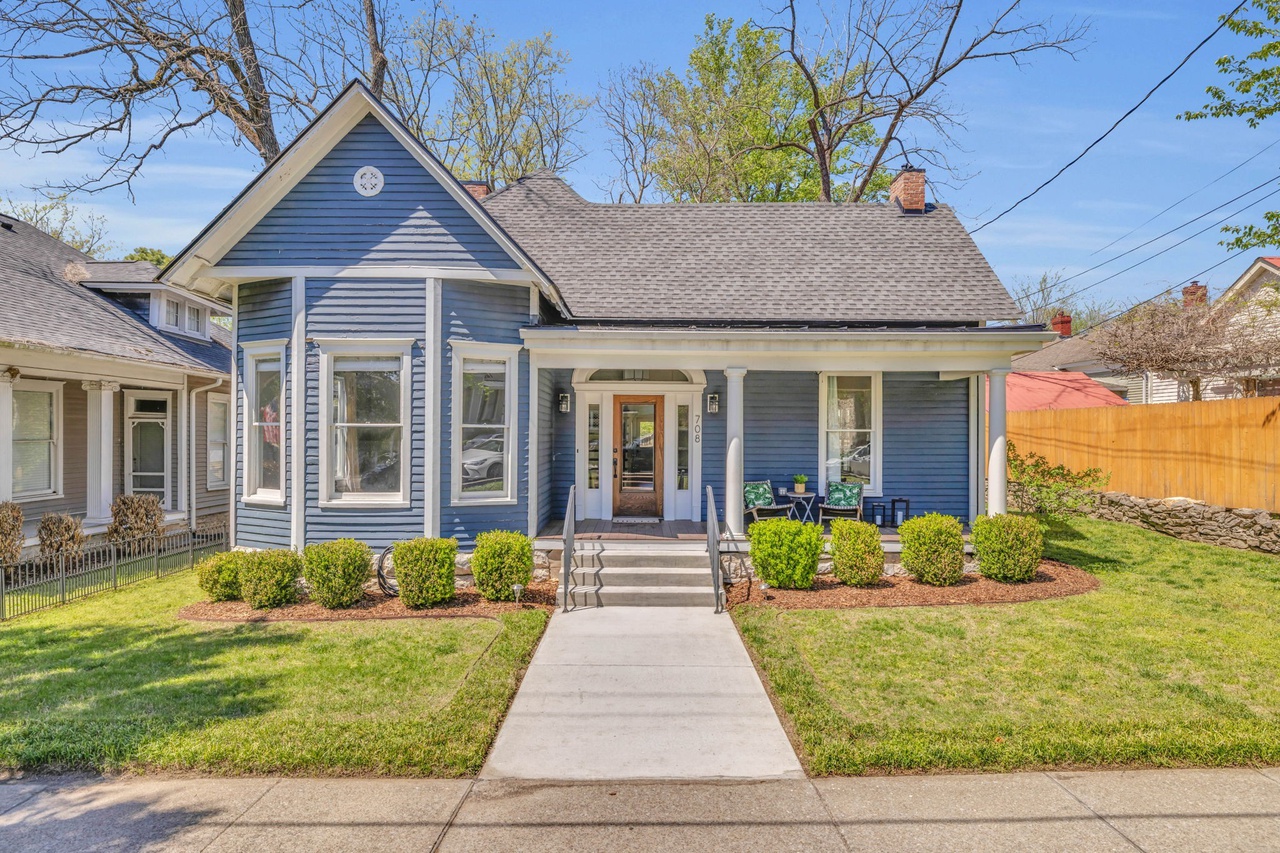 Regarding the types of homes, Chestnut Bend primarily features single-family homes with occasional townhomes and condominiums. These residences showcase various architectural styles ranging from traditional brick homes to contemporary designs, providing a diversity that caters to different aesthetic preferences. However, despite their varied appearances, the homes share an overarching theme of elegance and comfort, consistent with the overall vibe of the neighborhood.
Chestnut Bend is not a densely packed neighborhood, but rather, it maintains a sense of space and privacy for residents. As of the last count, it consists of roughly 300 homes, creating a tightly-knit community feel. The number of homes combined with their unique architectural styles and the natural beauty surrounding the area creates an idyllic setting that enhances the quality of life for the residents in Chestnut Bend. With lush green spaces, tree-lined streets, and well-maintained yards, the neighborhood is as visually appealing as it is welcoming.
Similar Communities
In terms of similar price point, construction quality, and lifestyle, there are several neighborhoods near Chestnut Bend, Franklin, TN that come to mind.
Fieldstone Farms, for instance, shares similarities with Chestnut Bend. Located just a few miles away, it's known for its diverse selection of homes with a broad price range. Much like Chestnut Bend, Fieldstone Farms was built primarily in the late 1990s by a variety of reputed builders, resulting in an array of architectural styles. The homes, which average around 2,000 to 3,500 square feet, offer a slightly cozier option compared to the larger homes in Chestnut Bend. This neighborhood features extensive amenities such as swimming pools, tennis courts, and a fitness center, echoing the comfortable, family-friendly lifestyle that Chestnut Bend promotes.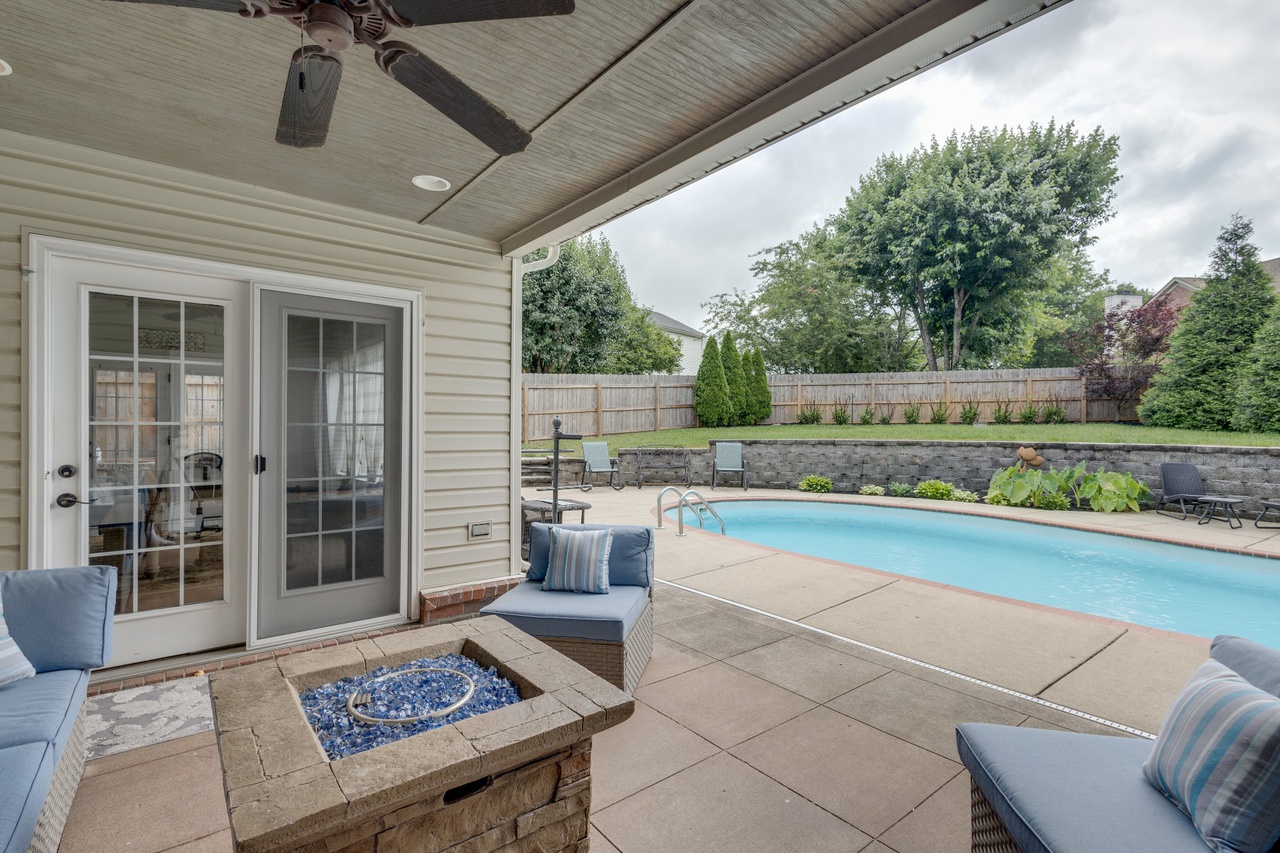 Sullivan Farms is another similar community. Situated south of downtown Franklin, it features homes built around the same period as Chestnut Bend and offers a similar price point. The homes in this neighborhood tend to average between 2,200 to 4,000 square feet, exhibiting a blend of traditional and contemporary styles. Sullivan Farms also includes numerous green spaces, walking trails, and a community pool, fostering a strong sense of community and an active lifestyle.
McKay's Mill, another noteworthy neighborhood, is a master-planned community that comprises over 1,500 homes. Like Chestnut Bend, the homes were constructed with meticulous attention to detail by reputable builders including Centex Homes and Pulte Homes. The residences vary in size and design, with the average home being around 2,000 to 4,500 square feet. McKay's Mill provides its residents with a variety of amenities including a fitness center, swimming pool, and a clubhouse, thus mirroring the active and engaging lifestyle found in Chestnut Bend.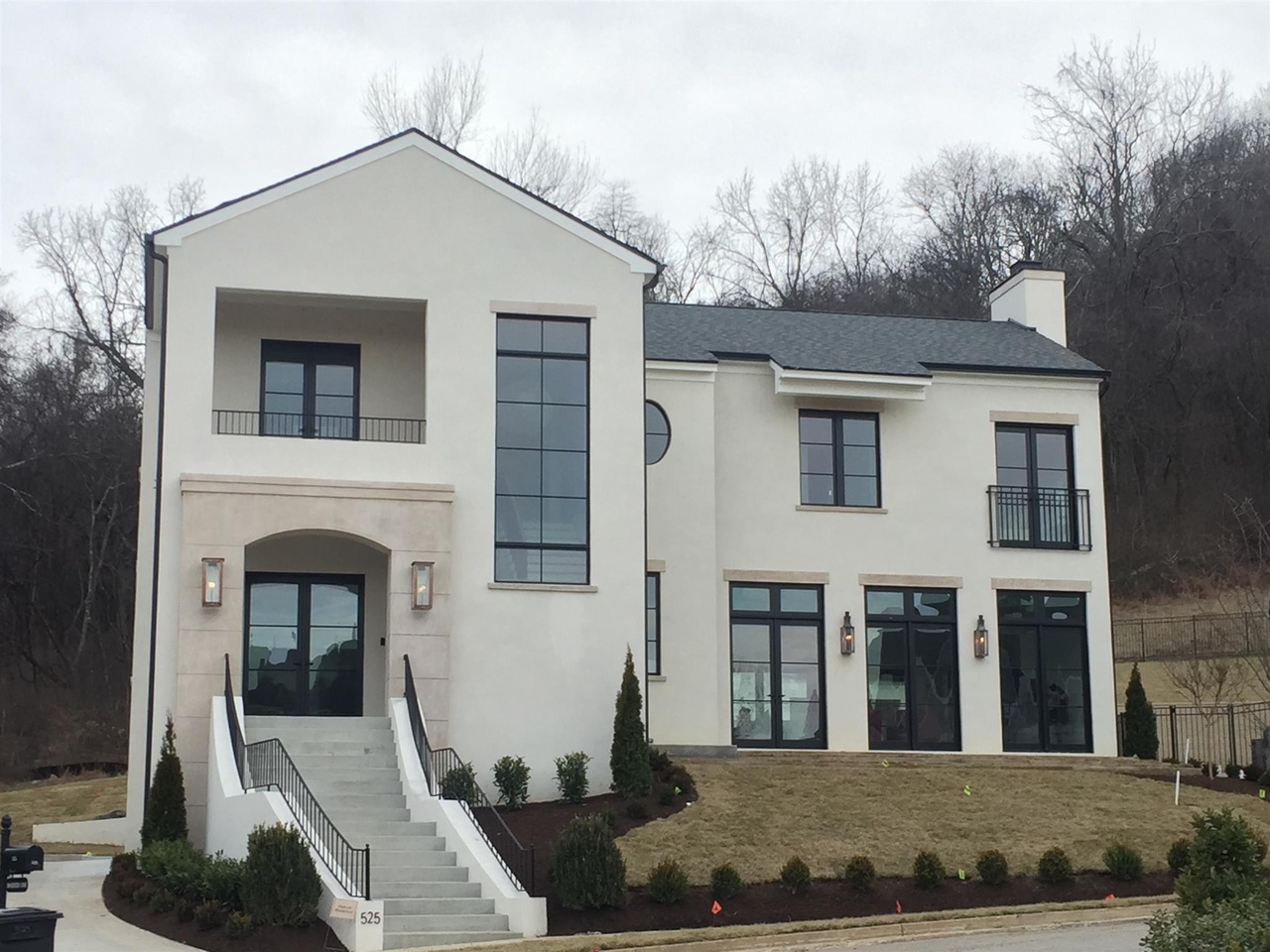 Finally, Westhaven, a neighborhood slightly higher in price point but sharing the same values of lifestyle and quality of construction, is worth noting. The community, largely built by Southern Land Company, features homes that average 2,500 to 4,000 square feet. With its traditional architectural styles, Westhaven mirrors the visual aesthetic seen in Chestnut Bend. It's known for its resort-style amenities, including a golf course, fitness centers, and multiple swimming pools, thus paralleling the family-friendly and active environment of Chestnut Bend.
These neighborhoods, each with their own unique charm and character, share similar traits to Chestnut Bend in terms of price point, construction, and lifestyle, making them excellent alternatives for those considering the Franklin area.
Food Scene
Just a short distance from Chestnut Bend, you'll find a delectable array of dining options in and around Franklin that caters to all tastes. The food scene in this area is as diverse as it is flavorful, promising a satisfying experience for both food connoisseurs and casual diners alike.
If you're craving authentic Southern cuisine, you can't go wrong with a visit to Puckett's Grocery & Restaurant. This local favorite offers a range of comfort food staples from pulled pork barbecue to their famous fried chicken. They also host live music performances, making the dining experience there even more enjoyable.
For those in the mood for something a bit more international, Amerigo Italian Restaurant is a must-visit. Their extensive menu boasts classic Italian dishes, from savory pastas to succulent steaks and seafood, all prepared with a modern twist. Their Fettuccine Imperial is particularly popular, and their tiramisu is the perfect way to end a meal on a sweet note.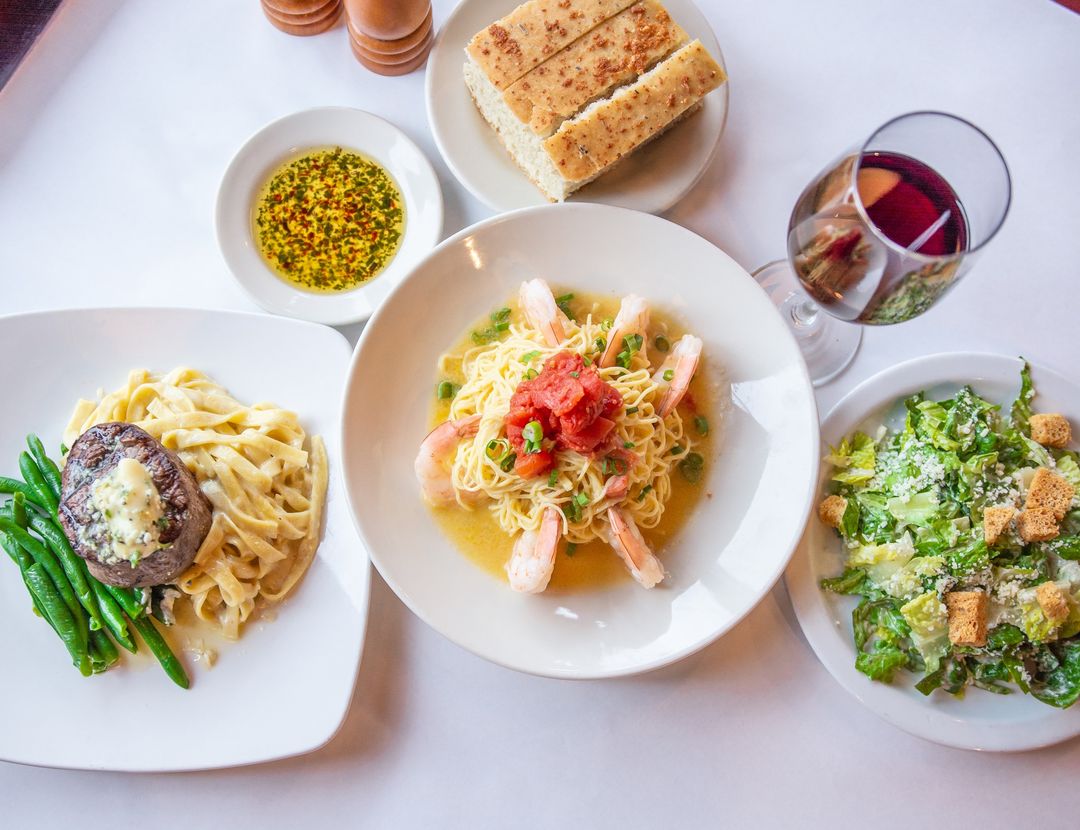 Satisfy your sushi cravings at Wild Ginger, an upscale fusion restaurant that offers a wide range of dishes from different Asian cuisines. Their sushi menu is expansive and includes both traditional options and creative, modern interpretations. They also have a robust selection of sake, making it a perfect place for a relaxing evening out.
And let's not forget Gray's on Main, a restaurant located in a historic pharmacy that offers a unique dining experience. They specialize in elevated Southern classics, boasting a menu full of creative and locally sourced dishes. The ambiance here is also worth noting, as they often host performances by local musicians, adding to the overall charm of the place.
For casual, quick bites, the Frothy Monkey is a great option. This locally owned café offers breakfast, lunch, and dinner, alongside a great selection of coffee, wine, and craft beer. From healthy salads and sandwiches to delightful pastries, there's something for everyone at this cozy spot.
And for lovers of Mexican cuisine, a stop by Garcia's Mexican Restaurant will not disappoint. Offering a range of traditional Mexican fare from hearty burritos to sizzling fajitas, Garcia's is a great place to enjoy a meal in a vibrant, family-friendly environment.
Each of these dining establishments provides a distinct experience, reflecting the culinary diversity and local flavors of the Franklin area. No matter what your preference, there's likely to be a restaurant nearby that caters to your appetite.
---
Entertainment
Franklin, Tennessee, particularly around Chestnut Bend, is a veritable hub for entertainment and sports activities, ensuring there's always something exciting happening in the area.
For music enthusiasts, Franklin Theatre is a must-visit. Having been around since the 1930s, it has transformed from a movie house to a premier music venue that hosts a range of artists from all genres. Franklin Theatre also occasionally screens classic films, adding to its nostalgic charm. If you're looking for more intimate musical experiences, consider visiting Kimbro's Pickin' Parlor, known for its laid-back atmosphere and frequent live performances from local musicians.
If sports is more your style, Franklin offers various events to attend. The A-Game Sports Complex, which is within a short drive of Chestnut Bend, offers an array of sports like ice hockey, soccer, and volleyball. They host local leagues, tournaments, and even offer lessons for kids and adults. The Vanderbilt Legends Club is also nearby, offering a world-class golfing experience. It has two championship courses that are a favorite among both local and visiting golf enthusiasts.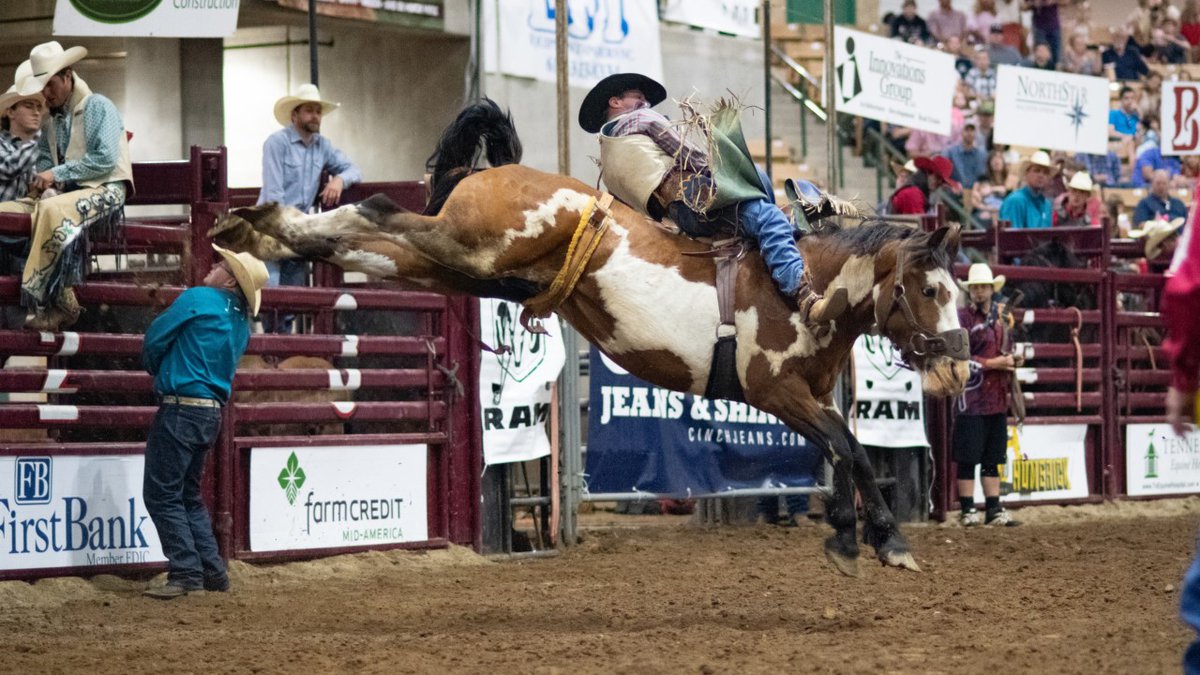 For a unique sporting experience, the annual Franklin Rodeo at the Williamson County Ag Expo Park is something to look forward to. The event attracts cowboys and cowgirls from across the country to compete in a range of rodeo events, including bull riding, barrel racing, and calf roping.
When it comes to family-friendly entertainment, Pinkerton Park is a local favorite. It offers several hiking trails, including the popular Tinkerbell Playground for the younger ones. Franklin's Main Street Festival, a spring event that features arts and crafts, food, and music, is another family-friendly event that attracts locals and tourists alike.
There's also the AMC Thoroughbred 20 for moviegoers, offering the latest blockbuster hits and a fantastic cinema experience. And for those interested in history and culture, Franklin's Lotz House Museum and the Carter House offer fascinating insights into the Civil War era.
Regardless of what you enjoy, be it sports, music, outdoor activities, or history, the area around Chestnut Bend provides a plethora of entertainment options that cater to a broad spectrum of interests.
Health and Wellness
Those living in Chestnut Bend, Franklin, TN are fortunate to have a wide range of health and wellness options nearby to support a balanced lifestyle. From gyms and yoga studios to parks and wellness centers, there are plenty of resources for maintaining physical, mental, and emotional well-being.
If you enjoy working out, you have several fitness centers to choose from in the area. Franklin Athletic Club, for instance, is a full-service gym offering a wide range of classes, from high-intensity boot camps to more relaxed yoga sessions. They also provide personal training services for those who desire a more individualized workout plan.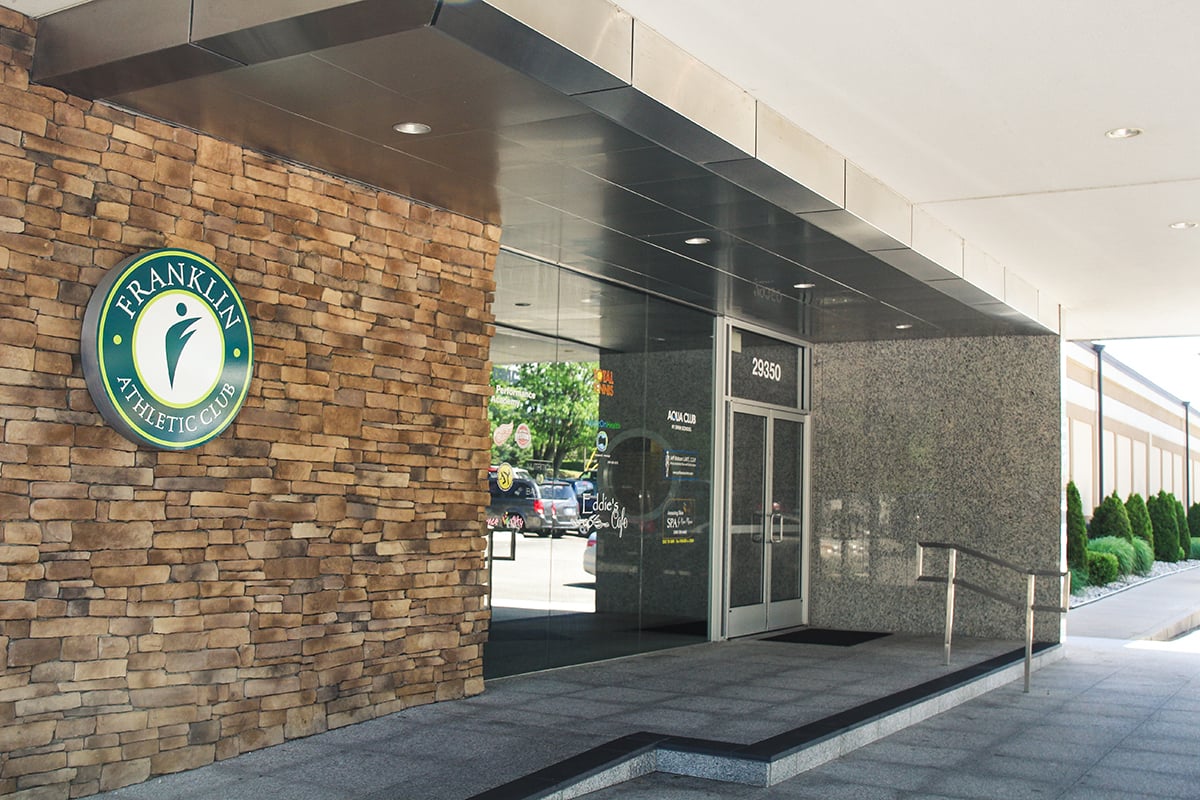 On the topic of yoga, Franklin has several studios like Half Moon Yoga Healing and Yoga Harmony. These studios offer a variety of classes catering to all skill levels, from beginner to advanced. Their tranquil environments are perfect for de-stressing and enhancing your flexibility and strength.
For those who prefer outdoor activities, the parks near Chestnut Bend offer ample opportunity for exercising and enjoying nature. Pinkerton Park, with its extensive trails, is a popular spot for jogging, walking, and biking. Jim Warren Park, apart from having beautiful walking trails, also houses sports fields and courts for those who enjoy team sports.
When it comes to wellness and recovery services, there are plenty of options as well. The holistic health center, Sanctuary for Yoga, Body & Spirit, offers yoga classes as well as massage therapies and other wellness services. Franklin Massage Center is another great spot for massage and body treatments aimed at relaxation and recovery.
For dietary health and wellness, there are also numerous farmers' markets in the area like the Franklin Farmers Market. It provides a venue for locals to purchase fresh, locally grown produce, dairy products, and meats. It's a great way to support local farmers and ensure you're getting high-quality, nutritious food.
Lastly, healthcare in the area is top-notch with facilities like Williamson Medical Center, which provides a wide range of medical services and specialists. There are also numerous primary care and specialty clinics scattered around Franklin, ensuring residents have access to comprehensive healthcare services.
In short, whether you're into fitness training, yoga, outdoor activities, or looking for excellent healthcare providers, Chestnut Bend and its surrounding areas have got you covered. The local emphasis on health and wellness makes it easy to lead a balanced, healthy lifestyle.
Outdoor Lifestyle
Nestled amidst the beauty of Tennessee, the area around Chestnut Bend in Franklin offers an abundance of parks, natural spaces, and outdoor activities that are sure to delight any nature enthusiast or outdoor lover.
Firstly, there's Harlinsdale Farm, a historic landmark turned public park. Once a renowned horse farm, it's now a sprawling 200-acre park ideal for leisurely walks, picnics, and outdoor relaxation. They host a variety of events throughout the year, including the notable Pilgrimage Music & Cultural Festival.
Pinkerton Park, another gem in the area, is known for its expansive playgrounds and the charming Tinkerbell Trail, a fairy-themed trail that winds along the Harpeth River. It's a great spot for families or anyone looking for a scenic, easy hike.
For those seeking a bit more adventure, the Natchez Trace Parkway isn't far away. This 444-mile long trail stretches through three states, and the section nearest to Franklin offers breathtaking views, hiking, biking, and opportunities for wildlife viewing. The Birdsong Hollow and Double Arch Bridge are particular highlights along this route.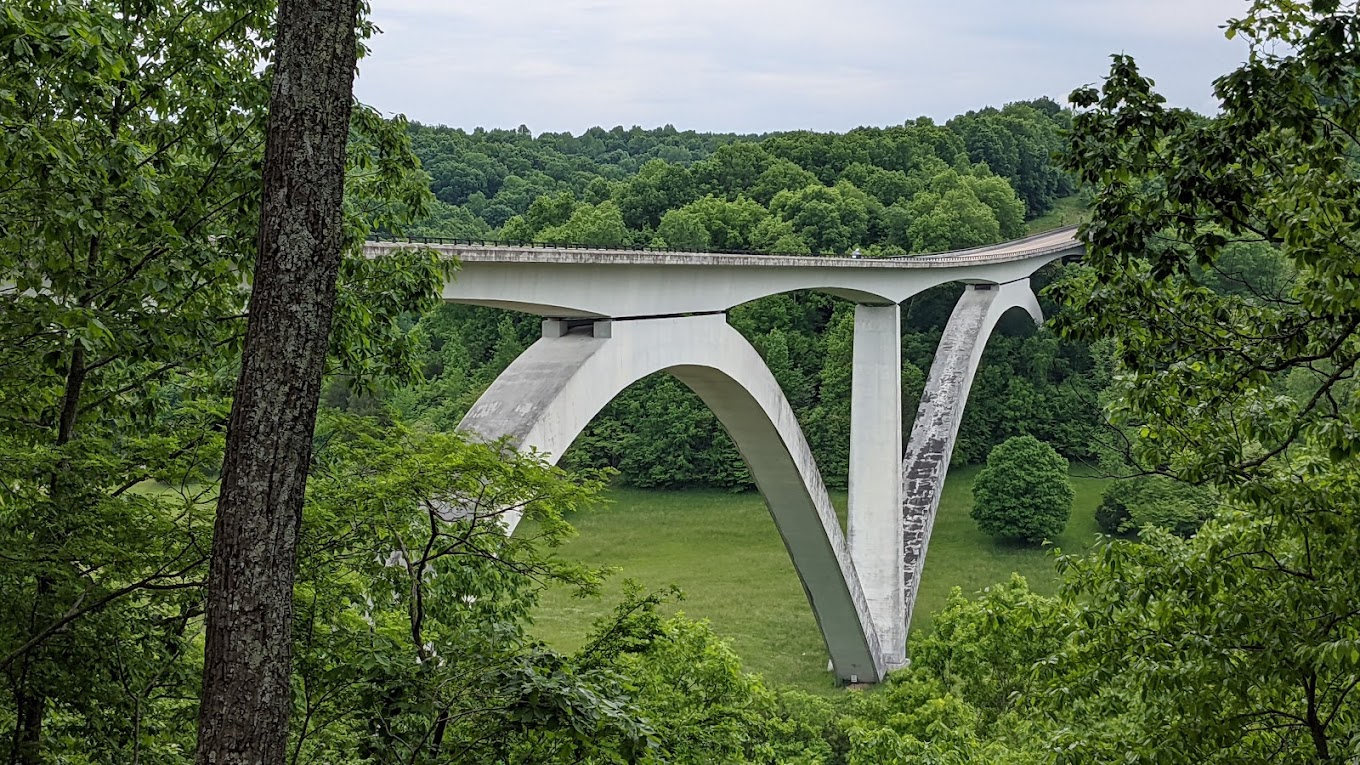 The Williamson County Soccer Complex is another great outdoor spot, especially for sports enthusiasts. With several well-maintained soccer fields, it's a hub for local soccer leagues and a great place for a friendly match among friends.
If you're an avid golfer, you'll appreciate the numerous golf courses in the area. Forrest Crossing Golf Course, for instance, is a public golf course known for its challenging but enjoyable layout. Vanderbilt Legends Club, although private, offers an immaculate golfing experience on their championship courses.
For water enthusiasts, the Harpeth River provides ample opportunities for fishing, canoeing, and kayaking. Local companies like Foggy Bottom Canoe provide rentals and river trips, making it easy for you to enjoy the scenic river routes.
Last but not least, if you enjoy horseback riding, there are a number of equestrian facilities nearby, such as the Tractor Supply Co. Arena at Harlinsdale Farm, which often hosts horse shows and equestrian events.
Overall, the opportunities for outdoor enjoyment near Chestnut Bend are truly diverse and abundant, making it a wonderful place for those who cherish an active and nature-centered lifestyle.
Education
Residents of Chestnut Bend in Franklin, TN have access to a host of excellent education options, both public and private, catering to students of all age groups.
In the realm of public education, the neighborhood falls within the Williamson County School District, which is one of the top-rated districts in the state. Families in Chestnut Bend primarily feed into Walnut Grove Elementary School, Grassland Middle School, and Franklin High School. All these schools have been praised for their rigorous academics, variety of extracurricular activities, and commitment to student success.
The area also offers a number of charter schools, such as Renaissance High School, which provides a non-traditional educational approach with a focus on individualized learning and hands-on experiences.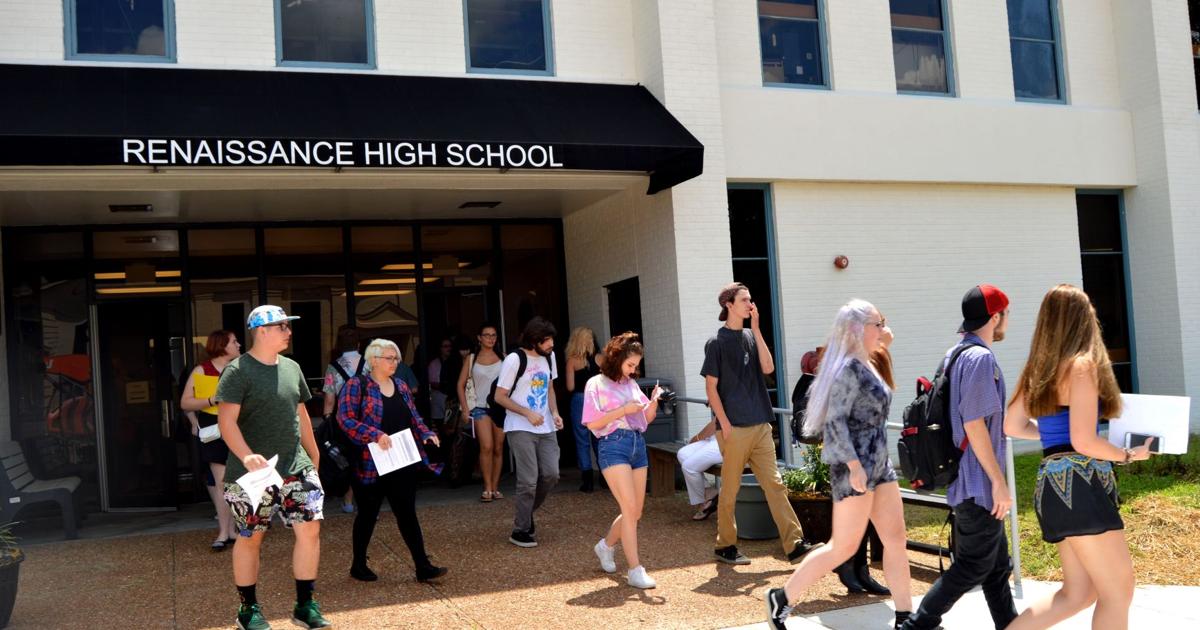 Turning to private education, Franklin offers several reputable options. Battle Ground Academy, a college-preparatory school serving students from kindergarten through 12th grade, is known for its strong academics and character-building curriculum. Montessori School of Franklin is another excellent choice for parents seeking an alternative educational approach. Catering to children from Pre-K to 8th grade, this school emphasizes self-directed learning, fostering independence and intellectual curiosity.
For families seeking a faith-based education, Franklin Christian Academy and St. Matthew Catholic School are noteworthy options. Both institutions offer rigorous academic programs alongside spiritual development, helping students grow both intellectually and morally.
There are also several specialty and extracurricular educational programs available in the area. For instance, the School of Nashville Ballet offers dance classes for children and adults, while the Music City Strings Academy provides lessons for budding violinists and cellists.
In conclusion, whether you're seeking a traditional, alternative, or faith-based educational approach, the area around Chestnut Bend offers a wealth of excellent choices to fit your family's needs. The strong emphasis on education in Franklin ensures that young residents have the opportunity to thrive academically and personally.
Shopping and Retail
Chestnut Bend in Franklin, TN, is wonderfully positioned close to a variety of shopping and retail destinations that cater to a diverse range of tastes and needs.
Downtown Franklin, just a short drive from Chestnut Bend, offers a charming blend of the old and new. The historic Main Street is lined with a range of boutiques, antique shops, and specialty stores housed in beautifully preserved buildings. From home decor at The Iron Gate, stylish clothing at Jondie Boutique, to the unique finds at Rare Prints Gallery, there's something for everyone.
If you're looking for a larger shopping experience, the CoolSprings Galleria is nearby. This expansive shopping mall houses over 150 stores including major retail outlets such as Macy's, Dillard's, and Apple. They also have a wide selection of dining options when you need to take a break from your shopping spree.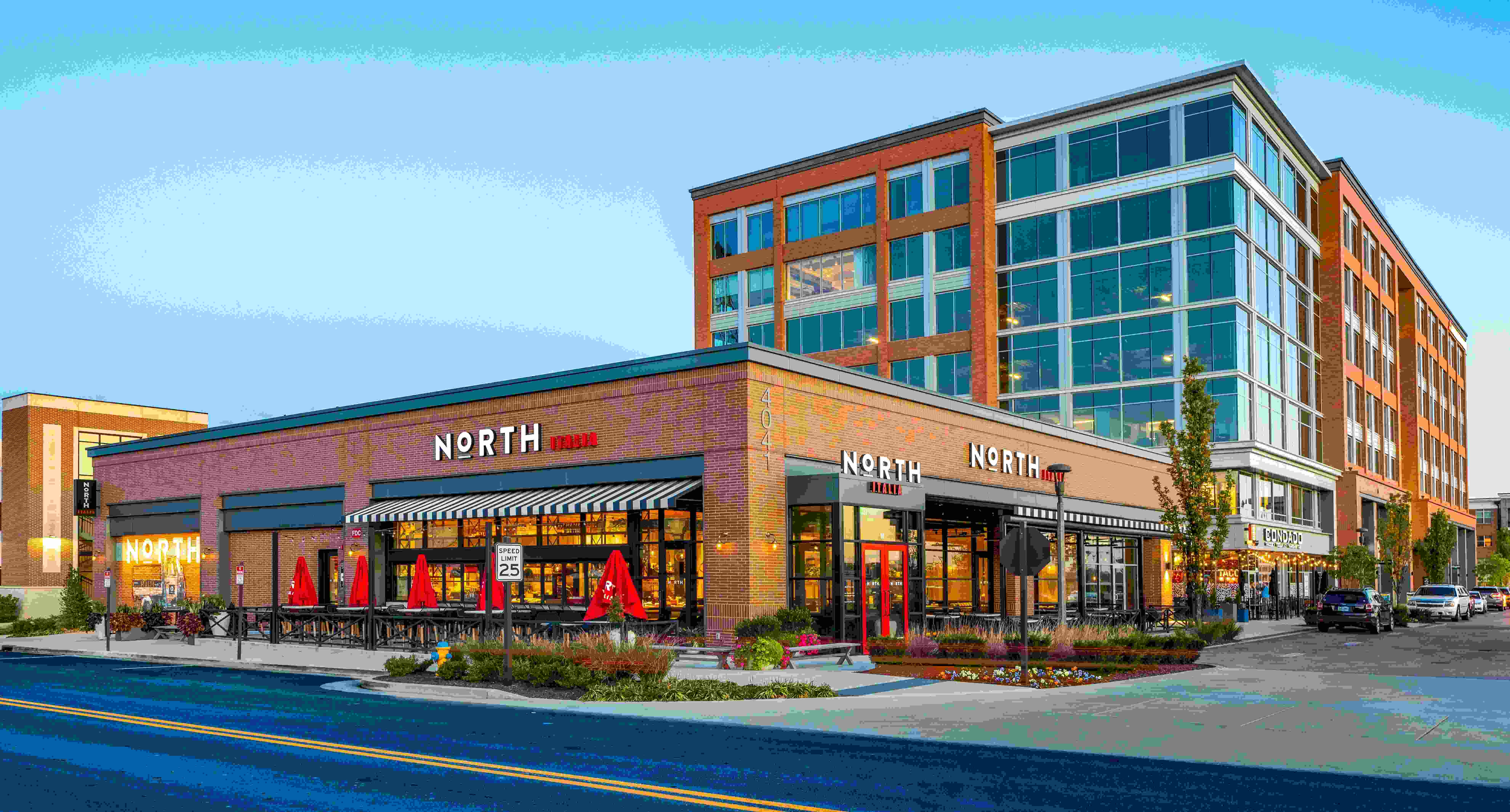 For a more upscale shopping experience, the McEwen Northside is not to be missed. This vibrant mixed-use development features a curated collection of boutiques and designer shops. Whether you're hunting for the latest fashion trends, unique pieces of jewelry, or high-quality home goods, you're bound to find it here.
For those who enjoy hunting for unique treasures, the Franklin Antique Mall is a local favorite. With over 12,000 square feet of antiques and collectibles from various vendors, it's the perfect place to spend an afternoon exploring.
On the practical side, several grocery stores and supermarkets serve the area, including Publix and Kroger, ensuring easy access to daily necessities. And for home improvement needs, there's a Lowe's Home Improvement store just a short drive away.
In essence, whether you're in search of a new outfit, a unique gift, antique treasures, or daily necessities, the area around Chestnut Bend offers a shopping experience to suit your needs. The blend of small-town charm and big-city convenience makes shopping in and around Franklin a unique and enjoyable experience.
Business and Economy
Chestnut Bend in Franklin, TN, is surrounded by a robust business environment that significantly contributes to the local economy. This area is home to a diverse array of businesses and industries, from healthcare to education, manufacturing to entertainment, all of which play a key role in the economic health and job creation in the region.
Healthcare is one of the primary industries in the region, with several major healthcare organizations headquartered or having significant operations in the area. For example, Community Health Systems, one of the largest hospital operators in the US, is headquartered in Franklin. Williamson Medical Center, a comprehensive healthcare facility, is another significant healthcare employer in the area.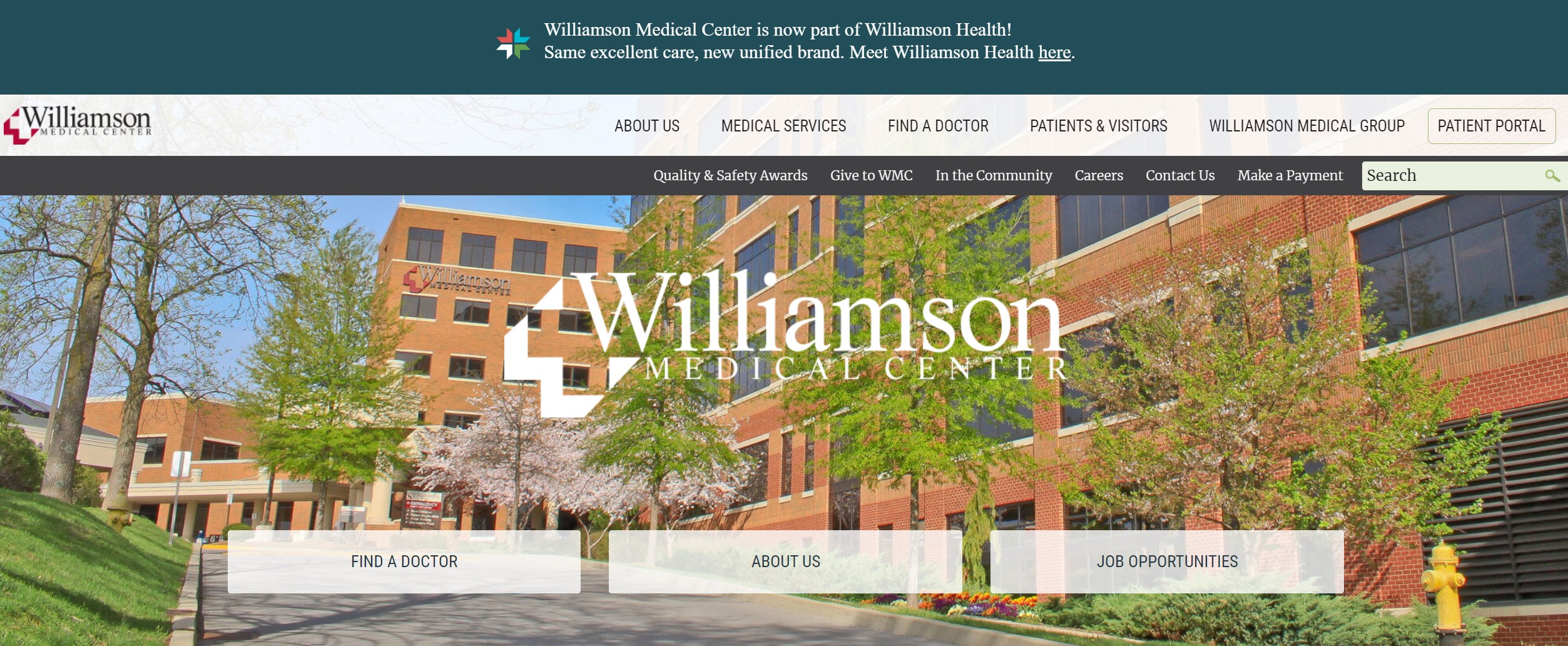 Education is another substantial contributor to the local economy. The Williamson County School District, one of the top-rated school districts in the state, is a significant employer in the region. A variety of private schools and educational institutions also operate in the area, contributing to job creation and economic activity.
On the manufacturing front, companies such as Mars Petcare and Nissan North America have a considerable presence in Franklin. Mars Petcare, the world's largest pet food company, has its North American headquarters in Franklin. Meanwhile, Nissan North America's corporate office in the Cool Springs area also plays a significant role in local job creation and economic activity.
The entertainment industry also bolsters the local economy, with a focus on music production and event hosting. Venues like the Franklin Theatre and events such as the Pilgrimage Music & Cultural Festival bring tourists and entertainers to the area, stimulating the local economy.
Additionally, Franklin is home to a burgeoning tech scene. Several tech companies have chosen to set up shop in Franklin, contributing to the city's reputation as an emerging tech hub. Companies like Digital Reasoning, a leading AI software firm, are headquartered in the area.
In essence, the local economy near Chestnut Bend is fueled by a vibrant mix of businesses and industries. This variety not only stimulates economic growth and job creation but also fosters a dynamic and prosperous community.
Hotels and Lodging
Visitors to Chestnut Bend in Franklin, TN, are spoilt for choice when it comes to accommodations. From luxury hotels to cozy bed and breakfasts, there is a variety of lodging options available to suit all tastes and budgets.
For those seeking a touch of luxury, the Harpeth Hotel, located in downtown Franklin, is an upscale, boutique hotel with beautifully appointed rooms and suites. This Curio Collection by Hilton property offers a mix of southern charm and modern luxury, and it's just a stone's throw away from the historic Main Street, making it an ideal choice for those wanting to explore Franklin's vibrant downtown area.
On the other hand, if you're looking for something more homely, the numerous bed and breakfast options might just be your cup of tea. For instance, the Magnolia House Bed and Breakfast, set in a beautifully restored Victorian home, offers a quaint and intimate lodging experience. With its inviting rooms, southern hospitality, and delicious home-cooked breakfast, it's a favorite among visitors seeking a peaceful and charming retreat.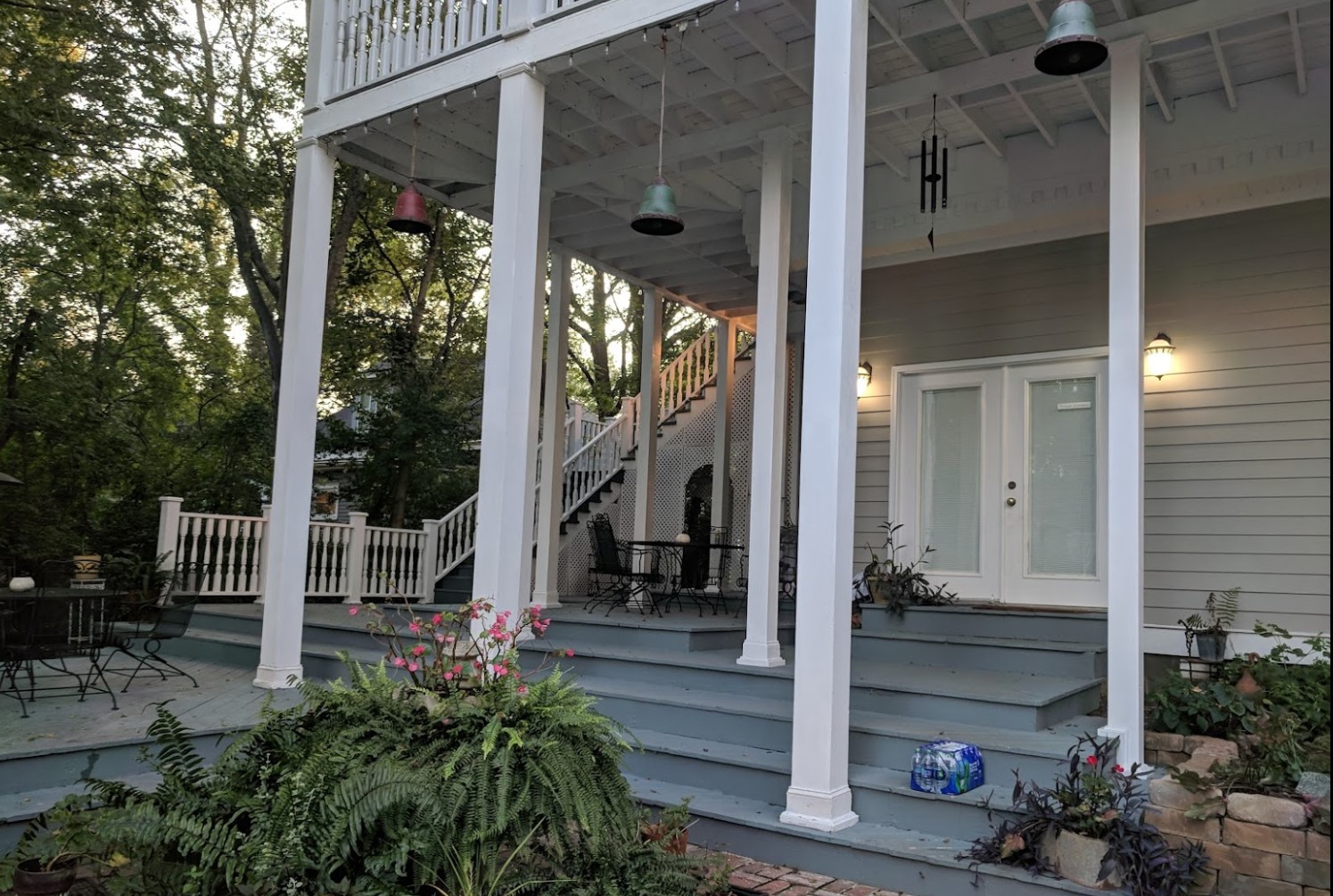 The Drury Plaza Hotel in Franklin is another popular choice for visitors. This family-friendly hotel offers spacious rooms, a complimentary hot breakfast, and even an evening reception with drinks and snacks. Plus, its convenient location near Cool Springs Galleria and other attractions makes it an excellent base for exploring the area.
For travelers who prefer a more self-contained accommodation option, there are several vacation rental properties available in and around Chestnut Bend. These range from modern apartments to historic homes, providing the flexibility to cater to your specific needs and preferences.
And let's not forget the Airbnb options in the area that cater to every taste, from private rooms in shared homes to entire houses. These options often offer a unique and personalized way to experience the local community.
In short, no matter what your accommodation preferences may be, the area around Chestnut Bend has a range of options to ensure a comfortable and memorable stay in Franklin, TN.
Travel and Transportation
When it comes to transportation options around Chestnut Bend in Franklin, TN, residents and visitors have a variety of services to choose from, ensuring they can easily navigate both local and further afield destinations.
The nearest airport to Chestnut Bend is Nashville International Airport (BNA), located approximately 21 miles north, roughly a 30-minute drive without traffic. The airport serves many major airlines, providing both domestic and international flights. It's a major hub that can conveniently connect travelers to destinations around the globe.
As for public transportation within Franklin, the Franklin Transit Authority provides reliable bus services. There are fixed routes that cover major areas of the city, including shopping centers, medical facilities, downtown, and other points of interest. These services run six days a week, providing a cost-effective and eco-friendly option for getting around.
For those who prefer a more personal mode of transportation, rideshare services like Uber and Lyft are widely available in the area. These services provide door-to-door transportation at a variety of price points, depending on the type of vehicle chosen and the distance traveled.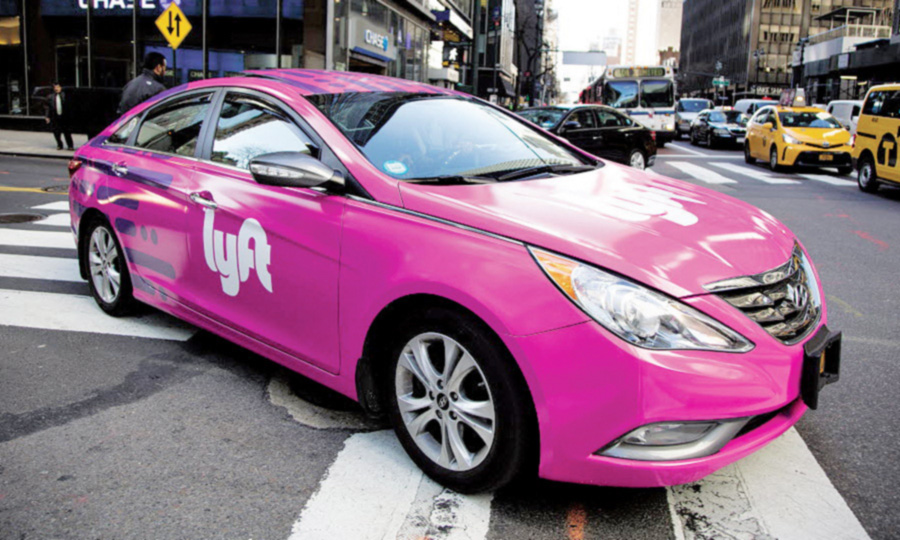 There's also a regional bus service, the RTA Relax and Ride, which provides weekday commuter bus service from various locations in Franklin to downtown Nashville. It's a convenient option for those commuting for work or looking to explore the sights and sounds of Nashville without the hassle of driving and parking.
Additionally, for those seeking a more active mode of transportation, Franklin is known for its bike-friendly streets and trails. The city's greenways and bike lanes provide a safe and enjoyable way to navigate the area and enjoy the beautiful scenery.
In summary, whether you're flying in or out, commuting to work, or simply exploring the local area, Chestnut Bend's location in Franklin, TN provides convenient access to a wide variety of transportation options.