Charlton Green, Franklin, TN Homes for Sale
Charlton Green, Franklin, TN Property Listings
December 1, 2023
Rather speak with a local Charlton Green, Franklin real estate agent on the phone instead? Give us a call at
(615) 257-8317
for a free consultation. We look forward to helping you find the perfect home!
Charlton Green Homes
Charlton Green homes in Franklin, TN, are often the epitome of southern charm. Embodying a warm and welcoming aesthetic, these homes blend traditional architectural styles with modern functionality. The majority of residences are multi-story and feature 3-5 bedrooms, making them ideal for families of various sizes. High-quality construction materials are evident throughout, with features such as hardwood floors, granite countertops, and stainless steel appliances commonplace. Ample natural light filters through large windows, while cozy fireplaces provide a central gathering point during the cooler months.
Most homes in Charlton Green also come with spacious, manicured yards perfect for outdoor activities or landscaping enthusiasts. Generous deck and patio spaces are also often included, providing an ideal spot for barbecuing, entertaining, or simply enjoying the serene Tennessee evenings. Some properties even offer additional amenities such as in-ground swimming pools or detached garages, enhancing the lifestyle potential for residents.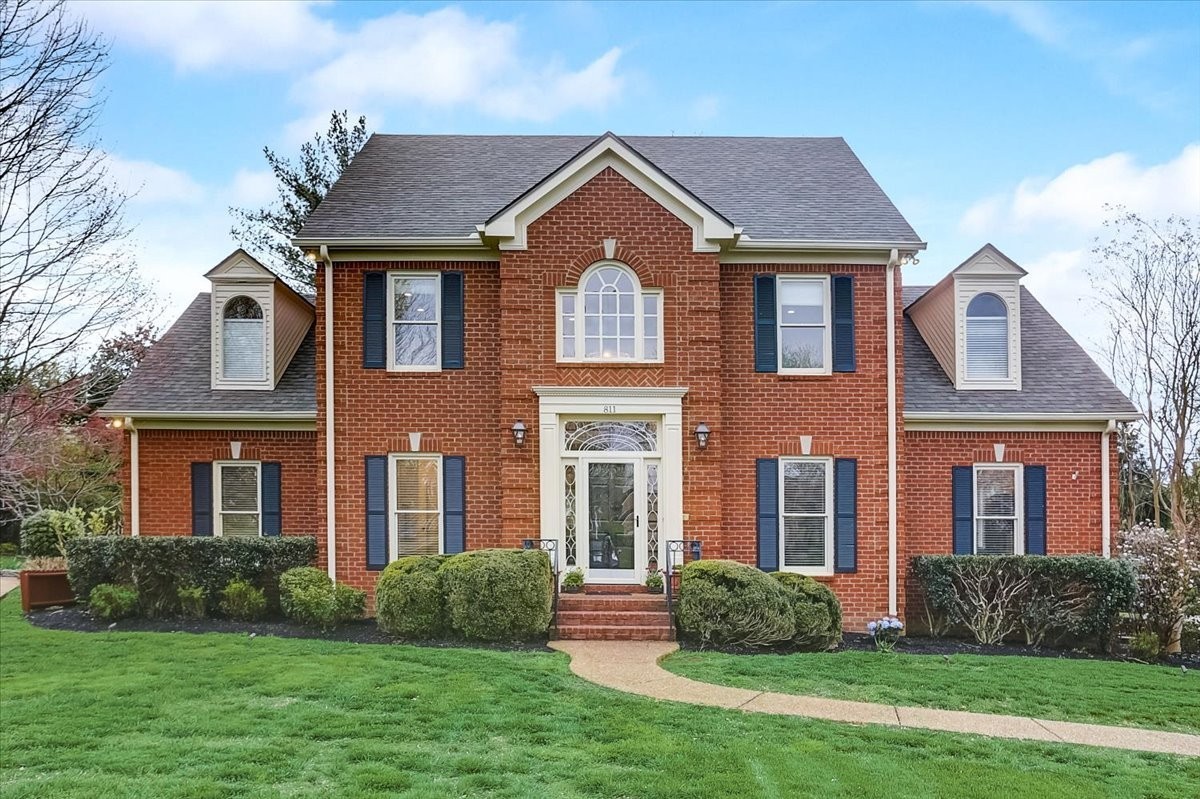 Charlton Green is not just about the homes, though. The community within and around it is an integral part of the experience. The neighborhood prides itself on a friendly and inclusive atmosphere. Block parties, holiday celebrations, and other social events are common, helping to foster strong bonds among residents. Moreover, the neighborhood's homeowner's association actively maintains the common areas and ensures the community's safety, contributing to the overall quality of life for those who live there.
The location of Charlton Green in Franklin, TN, also provides easy access to a host of amenities and services. Just a short drive away, the historic downtown Franklin area offers a charming array of shops, restaurants, and cultural attractions. For those who love nature, there are numerous parks and green spaces nearby, including the scenic Harlinsdale Farm. Education is also well-served in the area, with highly rated schools located nearby. Moreover, Charlton Green's proximity to major highways makes commuting to nearby Nashville relatively easy, offering a balance of peaceful suburban living with the conveniences of city life.
Similar Communities
Located a few miles away from Charlton Green, the Ladd Park neighborhood shares similar price points and high-quality construction. Homes here are typically well-designed and spacious, featuring anywhere between three to six bedrooms. Like Charlton Green, many residences boast hardwood floors, stainless steel appliances, and other modern luxuries. Generously sized lots ensure plenty of outdoor space for relaxation or recreational activities. The community also includes a pool, clubhouse, and various green spaces for residents to enjoy.
Another similar neighborhood is Westhaven, one of Franklin's largest and most sought-after communities. Homes in Westhaven tend to be in a similar price range to those in Charlton Green, and they share the same southern charm in their architectural styles. Many homes feature front porches, picket fences, and alley-access garages, fostering a friendly, small-town feel. The community itself offers an array of amenities, including a resort-style pool, fitness center, golf course, and an array of shops and restaurants right within the neighborhood.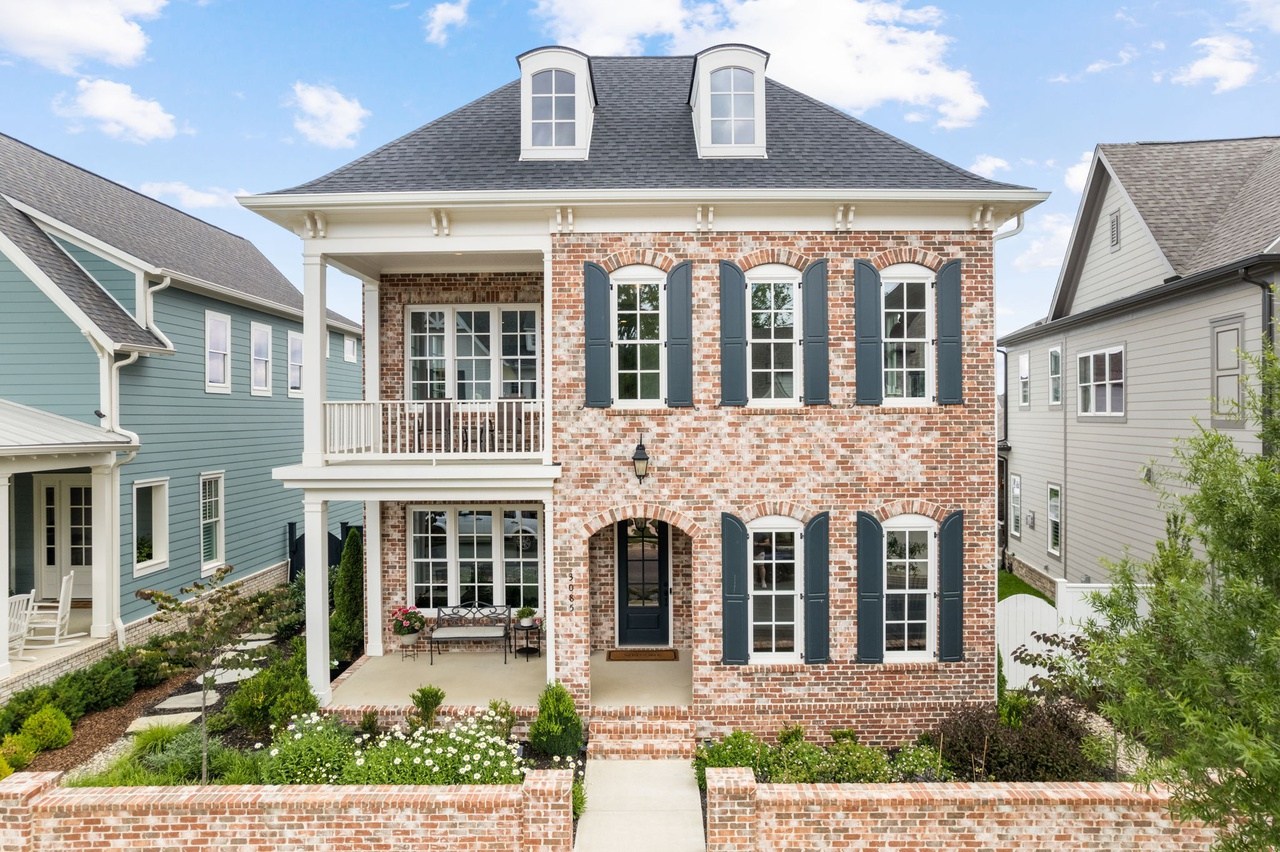 A short drive north of Franklin, the Fieldstone Farms neighborhood also provides a comparable lifestyle to Charlton Green. This master-planned community is home to a variety of housing types, but its single-family homes share similar price points and construction characteristics with Charlton Green. Residents of Fieldstone Farms can take advantage of a wealth of amenities, including a fitness center, tennis courts, playgrounds, and swimming pools. There are also several walking paths throughout the community, perfect for those who enjoy a more active lifestyle.
Another Franklin neighborhood that mirrors Charlton Green in many ways is McKays Mill. It offers a range of home styles with similar prices, making it a worthwhile consideration. The homes often have features such as granite countertops, hardwood floors, and cozy fireplaces. The neighborhood itself is centered around a clubhouse and swimming pool, and residents can also make use of a fitness center, playground, and walking trails. McKays Mill is particularly convenient for shopping, as it's located just across the road from a major retail complex.
These neighborhoods, like Charlton Green, balance the tranquility of suburban living with easy access to urban amenities. They also share a focus on community spirit and neighborliness, making them excellent choices for those seeking a welcoming and comfortable lifestyle.
Food Scene
One of the great pleasures of living in the Charlton Green neighborhood in Franklin, TN is the close proximity to a multitude of dining options. Whether you're craving comfort food, international cuisine, or gourmet fare, you'll find a restaurant nearby to satisfy your taste buds.
For those who appreciate farm-to-table dining, Gray's On Main is a local favorite. Housed in a historic pharmacy building, this restaurant serves up delicious southern cuisine with a modern twist, with menu items that highlight locally sourced ingredients. From shrimp and grits to hot chicken sliders, there's always something tempting to try.
Another gem is Puckett's Grocery & Restaurant. More than just a place to eat, Puckett's is an experience. Known for its down-home dishes and live music, it's the perfect spot for a fun family dinner or a night out with friends. Their barbecue is especially renowned – slow-smoked to perfection and best paired with a side of their famous baked beans or coleslaw.
For those seeking flavors from farther afield, Bawarchi Biryani Point offers mouth-watering Indian cuisine. They serve a wide variety of dishes, from samosas and dosas to rich curries and biryanis. Their lunch buffet is particularly popular, allowing you to sample a range of their specialties at a great price.
If it's Italian fare you're after, head to Mellow Mushroom. Known for their stone-baked pizzas, they also offer a variety of hoagies, salads, and calzones. The funky, relaxed atmosphere makes it a great spot for casual dinners or watching the game with friends.
Just a short drive away in the Cool Springs area, there are even more options. J. Alexander's is a hit for its American classics and wood-fired cuisine, while Stoney River Steakhouse and Grill offers top-notch steaks and seafood in an upscale yet comfortable setting.
In terms of casual dining, the Frothy Monkey is a local institution. This all-day café serves everything from coffee and pastries to hearty sandwiches and salads, with a lovely patio for al fresco dining.
With the array of options available, residents of Charlton Green have a world of flavors at their fingertips, ready to suit any craving or occasion.
Entertainment
In the vicinity of Charlton Green in Franklin, TN, there's no shortage of entertainment and sporting events to enjoy, bringing both cultural richness and active excitement to residents' lives.
For a step back in time, the historic downtown Franklin offers more than just shopping and dining. The Franklin Theatre, a beautifully restored Art Deco cinema, showcases a variety of films, live music, and community events. The theatre regularly hosts well-known artists and musicians, bringing top-tier entertainment right to the heart of Franklin.
Music lovers will also appreciate the Pilgrimage Music & Cultural Festival, a major annual event held at The Park at Harlinsdale, just a short drive from Charlton Green. This festival attracts big-name artists and up-and-coming musicians alike, across multiple genres from rock to country to folk.
For sports enthusiasts, there's plenty to cheer for as well. Golfers will love the Forrest Crossing Golf Course, an 18-hole championship course known for its beautiful scenery and challenging play. Tennis players aren't left out either, with the nearby Tennis Club of Franklin offering a variety of courts and lessons for players of all levels.
Soccer fans can catch a game at the Williamson County Soccer Complex, which hosts local league matches. The facility has numerous fields and frequently organizes tournaments, giving soccer lovers ample opportunity to join in the excitement.
For a different kind of sporting event, the Williamson County Ag Expo Park frequently hosts equestrian competitions and shows. It's a wonderful place to appreciate the beauty and skill of these magnificent animals and their riders.
Those who enjoy outdoor activities will find the Timberland Park to be a haven. This 72-acre park, located just off the historic Natchez Trace Parkway, offers several miles of hiking trails with beautiful views, an interpretive center, and even some wildlife spotting.
Between the vibrant music scene, active sports community, and diverse array of cultural offerings, residents of Charlton Green are never far from an enjoyable day out or an exciting evening's entertainment.
Health and Wellness
Living in Charlton Green, Franklin, TN, provides residents with plenty of opportunities to maintain a healthy and balanced lifestyle. The array of health and wellness options in the area cater to a wide range of interests and fitness levels, ensuring that everyone has the chance to feel their best.
For those who enjoy a traditional gym environment, the Franklin Athletic Club is a top-notch choice. It offers an array of equipment, group fitness classes, personal training services, and even an indoor swimming pool. From spinning and yoga to weightlifting and cardio, there's something for everyone.
Speaking of yoga, if you're specifically looking for a studio to practice mindfulness and flexibility, Franklin Yoga & Wellness is highly recommended. They offer a variety of classes for all levels, including Vinyasa Flow, Hot Yoga, and Restorative Yoga. Their experienced instructors focus on alignment and mindful movement, providing a comprehensive mind-body workout.
If you're into outdoor fitness, the many parks around Franklin offer ample opportunity for running, walking, or cycling. Harlinsdale Farm, for example, has a lovely trail system that's perfect for a scenic jog or leisurely stroll. On the other hand, if you're into more competitive running, the area frequently hosts road races and marathons throughout the year.
For holistic health and wellness options, The Well House at Camellia Place offers a blend of traditional and alternative therapies. These include massage, acupuncture, chiropractic services, and nutritional counseling. The clinic focuses on promoting overall health and wellbeing, rather than simply treating symptoms.
In terms of healthcare facilities, Williamson Medical Center is located just a short drive from Charlton Green. This hospital offers a wide range of services, including emergency care, surgical services, and specialized departments for orthopedics, cardiology, and more. There are also numerous primary care and specialist clinics in the area, ensuring that residents have easy access to medical care when needed.
With the abundance of health and wellness facilities available, Charlton Green residents can enjoy an active, balanced lifestyle while having peace of mind about their healthcare needs.
Outdoor Lifestyle
When it comes to enjoying the great outdoors, residents of Charlton Green in Franklin, TN, are truly spoiled for choice. The area is home to a variety of parks and green spaces, and there's a wealth of options for those who love an active, outdoor lifestyle.
One of the standout features in the vicinity is Harlinsdale Farm. Once a historic horse farm, this 200-acre park is now a beloved community gathering spot. With walking trails, a dog park, and a picturesque pond, it's a perfect spot for leisurely strolls, picnics, or simply relaxing with a good book. The park also hosts various events throughout the year, including the famous Pilgrimage Music Festival.
Pinkerton Park, another popular choice, is just a short drive from Charlton Green. It's home to Fort Granger, a Civil War site, and it has plenty of trails for walking and jogging. The park also features a large playground and pavilions, making it a great place for family outings.
Just a few minutes further, nature enthusiasts will find the expansive Timberland Park on the historic Natchez Trace Parkway. With over 72 acres of pristine forest, this park offers hiking trails, a butterfly garden, and an interpretive center with exhibits about local wildlife. It's a true haven for bird watchers and anyone who enjoys the quiet beauty of nature.
For the more aquatic inclined, the Westhaven community hosts a large lake, perfect for paddleboarding, canoeing, and fishing. The lake is surrounded by a network of trails, adding another option for outdoor exercise and exploration.
And, let's not forget the numerous golf courses around Franklin. Whether you're a seasoned pro or a beginner, courses like the Forrest Crossing Golf Course provide a great way to enjoy the outdoors while engaging in a bit of friendly competition.
The nearby Cumberland River also offers opportunities for fishing and boating, while the rolling hills and countryside surrounding Franklin are perfect for cycling or a leisurely drive.
From the tranquility of nature trails to the buzz of community parks, the area surrounding Charlton Green offers residents a multitude of ways to enjoy Tennessee's beautiful outdoors. Whether you're a fitness enthusiast, a nature lover, or someone who simply enjoys a breath of fresh air, there's no doubt that this locale supports an active and fulfilling outdoor lifestyle.
Education
Families living in Charlton Green, Franklin, TN, have access to a range of quality educational options. The area's schools are part of the highly regarded Williamson County School District, known for its strong academic programs and dedicated staff.
Starting with public schools, parents have several excellent options to choose from. For elementary school-aged children, Walnut Grove Elementary School and Poplar Grove K-5 are popular choices. Both schools have consistently received high ratings for their academics, extracurricular offerings, and teacher quality.
For middle school and high school, Page Middle School and Page High School are commonly chosen. These schools are also highly rated and offer a range of programs including advanced placement courses and a variety of sports and clubs. Page High School in particular is well-regarded for its college preparatory curriculum and high post-graduation placement rates.
In terms of private education, Franklin has several esteemed institutions to consider. Battle Ground Academy, a K-12 college preparatory school, is one such option. The school has a long-standing history of academic excellence and offers a broad curriculum encompassing arts, athletics, and a rigorous academic program.
Another notable private institution is the Montessori School of Franklin. Offering education from pre-K through middle school, this school is perfect for families looking for an alternative learning approach that emphasizes self-directed learning, creativity, and respect for the child's individual development.
Finally, for families seeking a faith-based education, Franklin Christian Academy offers programs for grades 6 through 12. This non-denominational Christian school focuses on spiritual, as well as academic growth, and maintains a strong sense of community engagement.
For post-secondary education, Franklin is a short drive away from several colleges and universities in Nashville, such as Vanderbilt University, Belmont University, and Tennessee State University. These institutions offer a variety of undergraduate, graduate, and professional programs, providing ample opportunities for higher education close to home.
In short, whether you're seeking public or private education, from elementary to post-secondary, residents of Charlton Green will find a variety of excellent educational opportunities in and around Franklin.
Shopping and Retail
Shopping enthusiasts will be thrilled with the retail options near Charlton Green, Franklin, TN. The area boasts a wide range of shopping venues, from quaint boutiques to large shopping centers, ensuring all your retail needs are covered.
Downtown Franklin is renowned for its charming Main Street, lined with unique boutiques, antique shops, and artisan stores. It's the perfect place to find one-of-a-kind clothing, handmade jewelry, local art, and vintage treasures. With its vibrant atmosphere and historic buildings, shopping here is a delightful experience in itself.
For a more contemporary shopping experience, the Cool Springs Galleria is just a short drive away. This large, indoor shopping mall features over 150 stores including major retail chains like Macy's, Dillard's, and Apple. In addition to the vast array of clothing, electronics, and home goods stores, the Galleria also has a food court and several sit-down restaurants, making it a great destination for a day of shopping and dining.
Nearby, the Cool Springs Market and Thoroughbred Village offer even more retail options, with big-box stores like Target, Best Buy, and Lowe's. Whether you need to pick up groceries, furnish your home, or update your wardrobe, you'll find everything you need in these convenient shopping centers.
If you're looking for upscale shopping, the nearby city of Brentwood hosts a variety of high-end boutiques and designer stores. For luxury furniture and home decor, the Shops at Seven Springs offers a variety of choices, including the well-loved Pottery Barn and Williams-Sonoma.
And let's not forget the local farmers' markets. The Franklin Farmers Market, held at the Factory at Franklin, is a fantastic place to pick up local produce, fresh-baked goods, artisan cheeses, and more. It's open year-round, making it a reliable source of fresh, local food no matter the season.
Whether you're a bargain hunter, a fashionista, or just enjoy the thrill of finding something new, the shopping scene near Charlton Green has something to suit every taste and budget.
Business and Economy
Franklin, TN, and the surrounding area, which includes Charlton Green, boasts a diverse and dynamic economy supported by several key industries. This vibrant economic landscape provides residents with a range of employment opportunities and contributes to the area's prosperity.
Healthcare is a significant industry in the region. Not only is it home to Williamson Medical Center, a full-service hospital providing a wide range of medical specialties, but it also hosts numerous outpatient clinics and specialist healthcare providers. Franklin also serves as the headquarters for several healthcare companies, including Community Health Systems, one of the largest hospital networks in the United States.
Education, both public and private, is another major employer in the area. The highly regarded Williamson County School District and a variety of private institutions provide numerous opportunities for educators and administrative staff.
The area is also home to several major corporate headquarters. Nissan North America has its headquarters located in nearby Cool Springs, offering a variety of positions from engineering to marketing to finance. Mars Petcare, a well-known pet food and pet care company, also has its U.S. headquarters in Franklin.
Tourism also plays a vital role in Franklin's local economy, with visitors drawn to the city's historic sites, music festivals, and charming downtown area. This industry supports a wide range of businesses including hotels, restaurants, and retail shops.
The region is also a hub for entrepreneurship and small businesses. From unique boutiques and restaurants in downtown Franklin to tech startups and consulting firms in the Cool Springs area, these businesses contribute to the region's economic vitality and community character.
Additionally, with the proximity to Nashville, many residents commute for work in industries such as entertainment, higher education, and more specialized healthcare services. The commute is relatively short, making Charlton Green an excellent home base for those working in Music City.
In essence, the region around Charlton Green, Franklin, provides a thriving economic landscape, underpinned by robust healthcare, corporate, education, tourism, and small business sectors. This wide array of industries ensures a vibrant job market and supports the high quality of life enjoyed by residents.
Hotels and Lodging
If you're hosting visitors or simply seeking a local getaway near Charlton Green, Franklin, TN, there are numerous accommodation options to consider. From luxury hotels to charming bed and breakfasts, the area has lodging to suit a variety of tastes and budgets.
For those seeking hotel accommodations, the Hilton Franklin Cool Springs is a popular choice. This contemporary hotel offers a range of modern amenities, including an outdoor pool, fitness center, and an on-site restaurant. Its location near the Cool Springs Galleria means guests have easy access to shopping, dining, and entertainment options.
Another notable hotel is the Drury Plaza Hotel in Franklin. Known for its comfortable rooms and exceptional service, this hotel features an indoor and outdoor pool, a whirlpool, and a complimentary hot breakfast. It's also conveniently located near several corporate headquarters, making it an ideal choice for business travelers.
For a more boutique experience, The Harpeth Hotel, located in downtown Franklin, offers a blend of luxury and local history. This hotel is part of the Curio Collection by Hilton and features beautifully decorated rooms, a Southern brasserie-style restaurant, and a whiskey-focused bar. Its location in the heart of Franklin means guests are just steps away from the charming shops and restaurants on Main Street.
Bed and breakfasts are another charming lodging option in the Franklin area. A favorite among these is The Brentwood, a beautifully restored Victorian home. This B&B offers four elegantly furnished suites and a gourmet breakfast served each morning. It's a perfect choice for those seeking a more personal and quaint lodging experience.
Another unique lodging experience is the Pot N' Kettle Cottages. These historic homes, available for short-term rental, offer a blend of rustic charm and modern comfort. Each cottage has its own unique style and layout, and they're conveniently located within walking distance of Leiper's Fork Village, a popular spot for shopping and dining.
So, whether your guests prefer the comfort of a hotel, the charm of a bed and breakfast, or the coziness of a rental cottage, they'll find an accommodation to suit their needs near Charlton Green, Franklin.
Travel and Transportation
Charlton Green, Franklin, TN, enjoys an advantageous location with regards to transportation, providing residents with several convenient options for both local commuting and more distant travel.
For those who need to travel by air, the closest major airport is Nashville International Airport (BNA). Located about 21 miles north of Charlton Green, it's typically a 25-30 minute drive without heavy traffic. The airport hosts numerous airlines, offering flights to a multitude of destinations both domestic and international. With its four runways, two terminals, and numerous passenger amenities, it's a comprehensive travel hub that serves millions of passengers every year.
Closer to home, the Franklin Transit Authority provides local public transportation within the city of Franklin. Their fixed route service, known as the Franklin Transit Fixed Routes, operates on weekdays and Saturdays, connecting residents to key areas around Franklin, including downtown, Cool Springs, and several shopping centers. It's an affordable and eco-friendly way to navigate the city.
In addition to these fixed routes, the Franklin Transit Authority also offers a TODD (Transit On DemanD) service. This door-to-door, shared ride service operates within the Franklin Urban Growth Boundary and can be scheduled in advance, providing a more flexible option for getting around.
For those who prefer to bike, Franklin has been working to increase its bicycle accessibility. The city's Master Plan includes creating more bike lanes and trails, making it easier for residents to get around town on two wheels.
For longer commutes, or for a trip into Nashville, many residents take advantage of the regional bus service provided by the Regional Transportation Authority (RTA). The RTA's commuter bus service, the Franklin Transit Line, offers weekday service to and from Nashville, making it a convenient option for commuters or anyone planning a day trip into the city.
Whether by air, bus, or bike, residents of Charlton Green have a host of transportation options at their fingertips, ensuring they can easily reach their local and distant destinations.