Chapelwood, Franklin, TN Homes for Sale
Chapelwood, Franklin, TN Property Listings
December 5, 2023
$1,525,000
Med. List Price
Rather speak with a local Chapelwood, Franklin real estate agent on the phone instead? Give us a call at
(615) 257-8317
for a free consultation. We look forward to helping you find the perfect home!
Chapelwood Homes
Located in the heart of Franklin, TN, Chapelwood offers a diverse range of homes with a blend of traditional and contemporary architectural styles. One of the distinguishing characteristics of the houses in this neighborhood is their spaciousness; the homes typically feature three to five bedrooms, providing ample space for growing families. Hardwood floors, open floor plans, and state-of-the-art kitchens with granite countertops and stainless steel appliances are common features, demonstrating the commitment to quality and aesthetic appeal that characterizes Chapelwood properties. Furthermore, many homes feature large outdoor spaces, with professionally landscaped yards and often equipped with amenities like outdoor kitchens, patios, and swimming pools, perfect for family gatherings or summer barbecues.
Chapelwood is more than just a collection of homes; it's a vibrant and tightly-knit community. The neighborhood offers a variety of amenities designed to encourage an active, outdoor lifestyle. These include a community clubhouse, parks, and playgrounds that offer residents safe, convenient spaces for recreation and relaxation. Walking trails wind their way through the community, providing opportunities for morning jogs or leisurely evening strolls.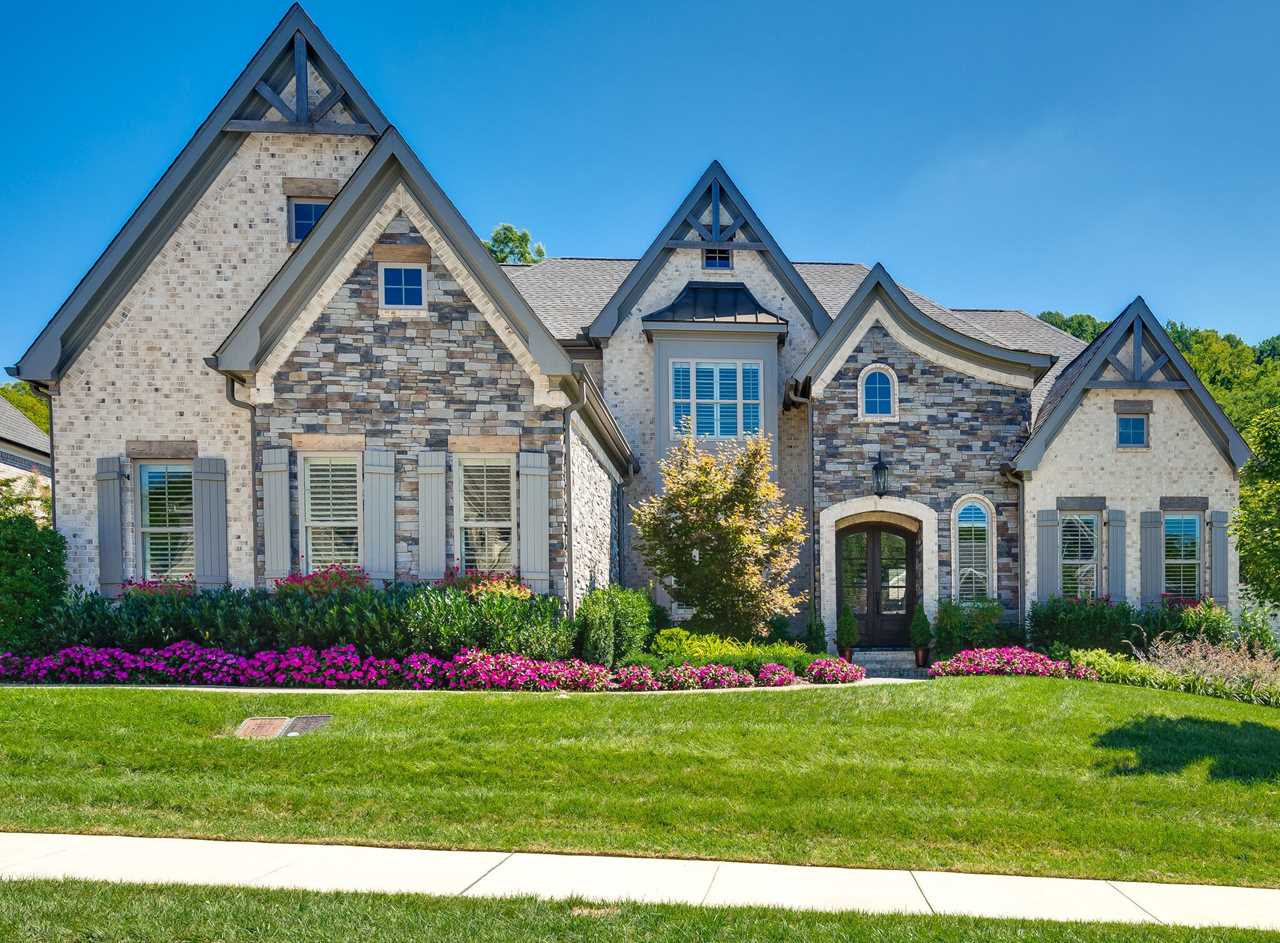 The neighborhood's location in Franklin means residents of Chapelwood enjoy proximity to a host of amenities beyond the community boundaries. There is a plethora of shopping centers, restaurants, and recreational facilities just a short drive away. Historic Downtown Franklin, with its unique boutiques, eclectic restaurants, and rich history, is only minutes away. It offers a change of pace from the tranquility of Chapelwood with its lively events and cultural attractions, such as the Franklin Art Scene and the annual Main Street Festival.
In terms of educational opportunities, Chapelwood is served by the highly-rated Williamson County Schools, renowned for their dedication to academic excellence and inclusive education. This includes Grassland Elementary, Grassland Middle School, and Franklin High School, all within a few miles of the community. Parents can rest assured that their children are receiving a quality education in a supportive and engaging environment.
Another significant characteristic of Chapelwood is its emphasis on safety and security. The neighborhood enjoys a low crime rate and the streets are well-lit, adding to the overall sense of safety. Community events such as neighborhood watch meetings and block parties foster a sense of camaraderie and mutual support among residents, making Chapelwood not just a place to live, but a place to belong.
Similar Communities
Similar to Chapelwood, the Fieldstone Farms neighborhood in Franklin offers homes that are comfortable, spacious, and aesthetically appealing. This well-established community provides houses with three to five bedrooms, open floor plans, and updated kitchens, much like the homes in Chapelwood. Many of the homes also come with outdoor amenities such as patios, and a good number of properties in this neighborhood have large, fenced-in yards. The community amenities in Fieldstone Farms are noteworthy, offering residents two swimming pools, tennis courts, a clubhouse, and a fitness center. Also, the residents benefit from the local shopping centers, dining spots, and recreational facilities.
McKay's Mill is another neighborhood that rivals Chapelwood in terms of quality, lifestyle, and pricing. The homes here are known for their striking brick exteriors, hardwood flooring, and modern, well-equipped kitchens. Many houses also feature sizable backyards, ideal for outdoor entertaining. McKay's Mill community offers a vast array of amenities including a clubhouse, fitness center, swimming pool, and walking trails, fostering an active lifestyle for residents. The community is also a short distance from Cool Springs Galleria, offering a wide array of shopping, dining, and entertainment options.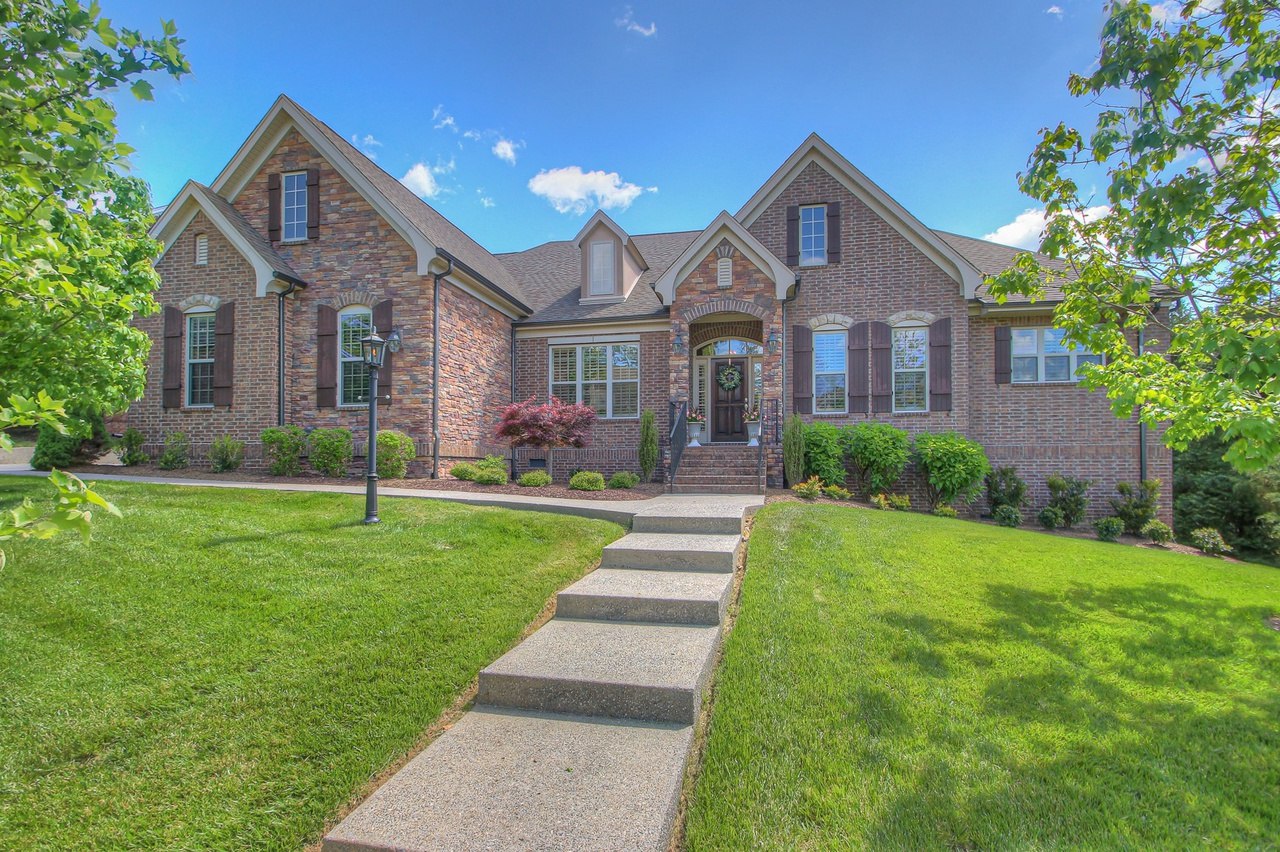 Sullivan Farms is another comparable neighborhood, with its homes exhibiting a blend of traditional and contemporary architectural designs. The houses typically offer three to five bedrooms, updated kitchens, and generous living spaces. Additionally, some homes come with features such as fireplaces, bonus rooms, and outdoor entertainment spaces. Sullivan Farms is surrounded by green spaces and has its own amenities including a community pool and playground. The residents enjoy access to nearby amenities in Franklin, including excellent shopping and dining options, recreational parks, and top-rated schools.
Lastly, the Westhaven neighborhood shares many similarities with Chapelwood. This master-planned community offers a variety of home styles ranging from townhomes to single-family homes. Many homes boast features such as granite countertops, hardwood floors, and stainless steel appliances, along with outdoor spaces that often include a front porch or a private courtyard. Westhaven is well known for its resort-style amenities, including a golf course, multiple swimming pools, tennis courts, and a fitness center. Moreover, the community has its own Town Center with shops, restaurants, and services, providing unparalleled convenience to its residents.
Food Scene
When it comes to dining options near Chapelwood, Franklin, TN, residents are spoilt for choice. Just a short drive away is historic Downtown Franklin, a hub of culinary delights that cater to a range of tastes. Puckett's Grocery & Restaurant is a local favorite and a go-to spot for Southern comfort food. Known for their barbeque and home-style sides, Puckett's provides a casual and family-friendly atmosphere that perfectly complements their hearty fare.
For those craving Italian cuisine, MAFIAoZA's Pizzeria and Neighborhood Pub offers a vast menu of traditional Italian dishes. Famous for its stone-oven pizza with a unique blend of ingredients and flavors, this eatery is ideal for both intimate dinners and larger gatherings. And with their generous 'I Dare You' 12 topping pizza, they cater to the most adventurous pizza lovers.
Gray's on Main is another popular spot near Chapelwood, offering a mix of southern tradition and classic sophistication. Housed in a historic pharmacy, this restaurant and bar serve dishes made from locally sourced ingredients and a craft cocktail menu inspired by the pre-Prohibition era. Their shrimp and grits are a must-try, and the cozy yet elegant ambiance is perfect for a date night or special occasion.
For those who prefer a more international flavor, Siam Pad Thai offers a menu full of traditional Thai favorites. Their Tom Kha soup and Pad Thai are crowd-pleasers, and the restaurant is praised for its friendly service and vibrant atmosphere.
And of course, we cannot forget about the Frothy Monkey, a coffeehouse that serves not just artisanal coffees but also a selection of breakfast, brunch, and dinner options. With their inviting and relaxed environment, it's an excellent spot for Sunday brunch or a casual meet-up with friends.
For the fans of fine dining, Cork & Cow is a place to indulge. This upscale steakhouse offers prime steaks, unique cocktails, and an extensive wine list. The restaurant's sophisticated interior decor makes it an ideal spot for celebrating special occasions or simply enjoying a high-quality meal in a luxurious setting.
From casual bites to fine dining, the area surrounding Chapelwood is teeming with a diverse array of restaurants, offering residents a multitude of options to satiate their taste buds.
Entertainment
Living in Chapelwood, Franklin, TN places residents near a host of exciting entertainment and sporting events. One of the area's standout venues is The Franklin Theatre, located in historic Downtown Franklin. This restored classic movie house not only shows films but also hosts live performances such as concerts, plays, and musicals. The theater's Art Deco charm and modern acoustics make it a wonderful place to enjoy an evening of arts and culture.
Outdoor enthusiasts will be pleased to find the Brentwood Skate Center a short drive away. It's a great spot for some family fun, offering public skating sessions and even roller-skating classes. There's also the SOAR Adventure Tower, an interactive climbing adventure that features over 110 climbing elements. This is not just a fun way to stay active, but it also offers a unique way to challenge oneself physically and mentally.
In terms of sports, the A-Game Sportsplex hosts a variety of leagues and tournaments for sports such as volleyball, basketball, and ice hockey. Whether you enjoy participating or simply watching, it's a great place for sports enthusiasts. The Williamson County Soccer Complex, another notable sporting venue, offers residents the chance to participate in soccer programs, or cheer on local teams during weekend matches.
Music lovers would appreciate Pilgrimage Music & Cultural Festival, a yearly event held in Franklin, where local, regional, and national artists perform across multiple stages. The festival also features food and craft vendors, making it an all-around fun and entertaining experience.
Then there's The Factory at Franklin, a one-of-a-kind retail and entertainment complex. Housed in a 1929 Art Deco building, it's home to an array of unique boutiques, restaurants, and live entertainment venues. They host a variety of events throughout the year, including artisan markets, concerts, and art shows.
Nearby Nashville, known as Music City, is also within reach. Home to iconic venues like the Grand Ole Opry and the Ryman Auditorium, it's a haven for music fans. Plus, the city is home to the Tennessee Titans for NFL enthusiasts and the Nashville Predators for hockey fans.
In a nutshell, the area surrounding Chapelwood offers a dynamic mix of arts, culture, sports, and outdoor activities, ensuring there's always something to enjoy for people of all ages and interests.
Health and Wellness
For those who prioritize health and wellness, the Chapelwood area in Franklin, TN offers a variety of resources that support a balanced lifestyle. Fitness enthusiasts will appreciate the proximity to several gyms and fitness centers. One of the notable options is the Franklin Athletic Club, which offers a wide range of exercise equipment, group fitness classes, and personal training services. For a more specialized fitness routine, OrangeTheory Fitness provides high-intensity interval training workouts tailored to individual fitness levels.
Yoga lovers will feel at home at Half Moon Yoga Healing, which offers a variety of yoga styles for all levels. They even offer therapeutic classes for those seeking the healing benefits of yoga. Another unique option is SUP Nashville, where you can combine yoga with stand-up paddleboarding for an invigorating workout on the water.
If outdoor activities are more your style, the expansive Harlinsdale Farm park is just a short drive away from Chapelwood. This former horse farm, now turned into a public park, provides space for walking, running, and even horseback riding. It's also home to the annual Pilgrimage Music & Cultural Festival, which offers wellness-related activities in addition to music.
Chapelwood residents also have access to top-notch healthcare services. Williamson Medical Center is renowned for its exceptional care and a wide range of specialties, including orthopedics, cardiology, and women's health. Vanderbilt Health has several clinics and specialty centers in the Franklin area, providing access to expert medical care right in the community.
In terms of mental wellness, there are numerous therapists and counseling services available in Franklin. Centers such as Insight Counseling Centers and Refuge Center for Counseling provide a variety of mental health services to individuals, couples, and families.
Residents who enjoy a balanced diet will appreciate the proximity to local farmers' markets, like the Franklin Farmers Market. Held at the Factory at Franklin, this market offers a range of fresh, locally grown produce, as well as handmade goods and prepared foods.
From fitness facilities to outdoor spaces, healthcare services, and nutritious food options, Chapelwood and its surrounding area cater well to those seeking a healthy, balanced lifestyle.
Outdoor Lifestyle
The Chapelwood community in Franklin, TN, and its surrounding area have a wealth of parks and outdoor spaces for those who love to explore and enjoy nature.
One of the standout parks near Chapelwood is Pinkerton Park. This spacious and well-maintained park offers a variety of recreational amenities, including picnic areas, a playground, and a 1-mile walking trail. It's also home to Fort Granger, a historic Civil War site that offers stunning views over Franklin and is a favorite among history buffs.
Another fantastic outdoor space is the Aspen Grove Park. It features beautiful walking trails that wind around a picturesque lake. The park also has athletic fields and a playground, making it a perfect destination for a family outing or an after-work exercise session.
For a more immersive nature experience, the Timberland Park located just off the Natchez Trace Parkway is a must-visit. It boasts beautiful forested trails perfect for hiking and bird-watching. The park also offers an interpretive center that provides interesting information about the local flora and fauna.
If you're a fan of water activities, the Harpeth River offers opportunities for canoeing and kayaking. There are several businesses nearby that provide rentals and guided trips, making it easy for residents of all experience levels to enjoy the river. And after a day on the water, you can unwind at one of the riverside picnic spots.
For those who love to cycle, the Natchez Trace Parkway is a fantastic option. This 444-mile scenic road and historic parkway offers beautiful vistas and challenging terrain that cyclists of all levels can enjoy.
If you're a golfer, you're in luck too. Franklin is home to several golf courses, including the prestigious Westhaven Golf Club. This beautifully manicured course offers a challenge to experienced golfers and is a lovely place for a relaxing round of golf.
In essence, Chapelwood, Franklin, TN offers its residents numerous opportunities to enjoy the outdoors. Whether you love playing sports, exploring nature trails, or simply relaxing in a beautiful park, there's a place for you to enjoy the great outdoors in and around this charming community.
Education
Education is a key factor for many families when choosing a place to live, and the Chapelwood community in Franklin, TN, provides access to excellent public and private schools.
In terms of public education, Chapelwood falls within the catchment of the highly-rated Williamson County School District. The district is renowned for its commitment to academic excellence and offers a wide range of programs that cater to different learning needs. Nearby public schools include Grassland Elementary and Middle Schools, and Franklin High School, all of which have received commendations for their strong academic and extra-curricular programs.
Franklin High School is particularly noted for its Advanced Placement program and its strong emphasis on college preparation. The school also offers a broad range of sports and clubs, ensuring students have ample opportunities to explore their interests and develop new ones.
There are also several reputable private schools in the vicinity. Battle Ground Academy, a prestigious independent K-12 school, is renowned for its rigorous academic programs and nurturing learning environment. They also have an impressive offering of athletics and arts programs.
Montessori School of Franklin is another excellent private education option. Catering to students from Pre-K through 8th grade, the school follows the Montessori method, which emphasizes individualized instruction and encourages students to learn at their own pace.
For families interested in a faith-based education, Franklin Christian Academy and St. Matthew Catholic School offer programs from kindergarten through high school. Both institutions blend strong academics with spiritual development, creating well-rounded learning environments.
Another noteworthy school in the area is the New Hope Academy, a private, Christ-centered, K-6th grade school. This institution is unique in that it is dedicated to offering a high-quality education to students of all economic backgrounds, serving a diverse student body.
With such a range of quality public and private schools, families residing in Chapelwood can find an educational setting that fits their child's learning style and their family's values and expectations. Whether you're looking for a public school with strong academics, a private school with a unique learning approach, or a faith-based education, you're likely to find it near Chapelwood, Franklin, TN.
Shopping and Retail
Chapelwood residents in Franklin, TN have a wide array of shopping and retail options to choose from. Whether it's everyday needs, specialty items, or a day of retail therapy, the vicinity provides numerous destinations to meet all shopping preferences.
Cool Springs Galleria is one of the primary shopping venues in the area, offering an impressive selection of over 150 stores and restaurants. With retailers ranging from department stores like Macy's and Dillard's to specialty shops like Apple and Sephora, this mall caters to a variety of shopping needs. It also houses a wide range of dining options, perfect for a mid-shopping trip break.
For a more unique shopping experience, a short drive to Downtown Franklin will lead you to an array of locally owned boutiques and antique shops. Main Street in Franklin is particularly charming, lined with historic buildings that house unique boutiques like White's Mercantile and Jondie, offering everything from stylish apparel to home decor.
If you're on the hunt for antiques and vintage items, the Factory at Franklin is the place to be. This converted factory now houses a collection of quaint shops selling everything from artisan goods to antiques. The factory also regularly hosts events such as farmer's markets and art shows, making it a lively shopping destination.
Those who prefer shopping at large retailers will find the Thoroughbred Village shopping center convenient. Home to stores like Target and Lowe's, it's an ideal location for daily necessities or home improvement items.
Lastly, if groceries are on your shopping list, you'll find plenty of options. Kroger, Publix, and Whole Foods are all conveniently located nearby, offering a range of products to suit different dietary preferences and budgets.
All in all, the Chapelwood area in Franklin, TN boasts a rich assortment of shopping venues, from large shopping centers to charming local boutiques, ensuring a satisfying retail experience for all residents.
Business and Economy
The economy near Chapelwood, Franklin, TN is diverse and robust, with a variety of industries contributing to its strength. A few primary sectors stand out for their significant role in supporting the local economy.
Healthcare is a leading industry in the area, anchored by entities such as the Williamson Medical Center and numerous clinics associated with Vanderbilt Health. These institutions not only provide vital healthcare services to the community but also employ a significant number of people in a variety of roles.
Another key player in the local economy is the automotive industry, with Nissan North America having its headquarters in Franklin. This major employer has helped spur growth in the area and has attracted a number of supporting businesses.
The education sector also contributes to the local economy, with Williamson County Schools being one of the largest employers in the area. The presence of several private schools and colleges in and around Franklin also adds to the economic vibrancy and provides numerous employment opportunities.
Technology and professional services are growing sectors in Franklin, with many companies choosing to locate their operations in this attractive city. Companies such as Mars Petcare, Digital Reasoning, and CKE Restaurants have offices in Franklin, providing jobs in tech, marketing, HR, and many other fields.
In addition, the city's historic charm and cultural attractions have helped foster a thriving tourism industry. Attractions like the Franklin Theatre, the annual Pilgrimage Music & Cultural Festival, and the historic sites of downtown Franklin draw visitors from far and wide. This, in turn, supports local businesses such as restaurants, shops, and hotels.
Finally, it's worth noting the role of small businesses and entrepreneurship in Franklin's economy. From the unique boutiques of Main Street to local artisans at the Factory at Franklin, these small businesses add to the local economy and give the city its unique charm.
In essence, a diverse mix of industries from healthcare to technology, education, and tourism helps sustain the economy near Chapelwood, Franklin, TN, providing a stable job market and a vibrant local community.
Hotels and Lodging
If you're looking for a touch of luxury, the Harpeth Hotel, nestled in the heart of historic downtown Franklin, offers boutique accommodations with a blend of classic charm and modern amenities. The hotel's design is deeply rooted in the city's history, and its onsite restaurant and bar provide guests with a chance to enjoy Southern-inspired dishes in a stylish setting.
Another great option is the Drury Plaza Hotel located in Franklin's Cool Springs area. Renowned for its spacious rooms and excellent service, it offers comfortable accommodations for both business and leisure travelers. The hotel features a range of amenities including an indoor/outdoor pool, a 24-hour fitness center, and free breakfast.
For those who prefer a homely environment, Franklin has several bed and breakfast options. The Magnolia House Bed & Breakfast, just a short drive from Chapelwood, is an absolute gem. Set in a beautifully restored historic home, it offers cozy rooms, a warm welcome, and a delicious home-cooked breakfast.
Another notable mention is the Brentwood Bed and Breakfast, an elegant inn located on nearly ten acres of secluded property. Each room has its own unique character, and guests can enjoy the tranquil setting while being just a short drive from the heart of Franklin.
For travelers seeking a blend of history and luxury, the Homestead Manor offers a unique lodging experience. This historic property provides an immersive stay with meticulously preserved architectural details and modern amenities, all surrounded by stunning landscapes.
Additionally, well-known chains such as Marriott, Hilton, and Hyatt have properties in the area, providing reliable and comfortable accommodations for travelers familiar with these brands.
In summary, whether you're looking for a luxury boutique hotel, a comfortable and convenient chain, or the unique experience of a bed and breakfast, you'll find an array of welcoming accommodations near Chapelwood, Franklin, TN.
Travel and Transportation
When it comes to getting around or traveling out of town, residents of Chapelwood, Franklin, TN, are well-positioned. The community's location offers convenient access to a range of transportation options, including proximity to a major airport and a variety of local public transport services.
The closest airport to Chapelwood is Nashville International Airport (BNA), located about 22 miles north of the community. This distance translates to approximately a 30-minute drive, depending on traffic. BNA is a significant transport hub, offering numerous daily flights to destinations across the United States and several international locations. Its carriers include major airlines like Delta, Southwest, and American Airlines, among others.
For local public transportation, Franklin Transit Authority provides several options. The city's fixed-route service, known as the Franklin Transit Fixed Routes, connects key destinations throughout Franklin, including downtown, Cool Springs, and other commercial areas. These routes operate six days a week, making it a convenient option for commuting, shopping, or just exploring the city.
The transit authority also offers a service called TODD (Transit On DemanD), which is a curb-to-curb service that can be booked in advance. This is a flexible option for residents who need to reach specific destinations within the service area at particular times.
Additionally, ride-sharing services such as Uber and Lyft are prevalent in the area, providing another option for getting around locally or for trips to and from the airport.
Finally, for those who enjoy cycling, Franklin has an expanding network of bike lanes and trails. These not only provide a healthy and environmentally friendly transport option but also contribute to the enjoyment of the area's scenic beauty.
In essence, Chapelwood's location in Franklin, TN, affords its residents convenient access to both local and long-distance transportation, making for an easy commute, whether it's a trip to the grocery store or a flight across the country.