Cedarmont Valley Estates, Franklin, TN Homes for Sale
Cedarmont Valley Estates, Franklin, TN Property Listings
December 1, 2023
Rather speak with a local Cedarmont Valley Estates, Franklin real estate agent on the phone instead? Give us a call at
(615) 257-8317
for a free consultation. We look forward to helping you find the perfect home!
Cedarmont Valley Estates Homes
Homes in Cedarmont Valley Estates are widely recognized for their unique blend of Southern charm and modern luxury. These upscale residences are typically expansive, boasting square footage in the range of 3,000 to 6,000 square feet. A key characteristic of homes in Cedarmont Valley Estates is their thoughtfully designed interiors. With open floor plans that allow for ease of movement and seamless indoor-outdoor living, each home features generously proportioned living spaces, grand foyers, high ceilings, and large windows that allow ample natural light to bathe the interiors. Many houses also offer deluxe amenities such as gourmet kitchens with state-of-the-art appliances, spacious master suites with walk-in closets, and en-suite bathrooms complete with soaking tubs.
The architectural styles of the homes in Cedarmont Valley Estates are diverse yet harmonious, reflecting a blend of traditional and contemporary aesthetics. Classic Southern features such as wraparound porches, stately columns, and gabled roofs can be seen alongside modern design elements like clean lines and minimalist landscaping. The use of high-quality materials, such as hardwood floors, marble countertops, and custom cabinetry, underscores the sense of luxury and quality craftsmanship that permeates every aspect of these homes.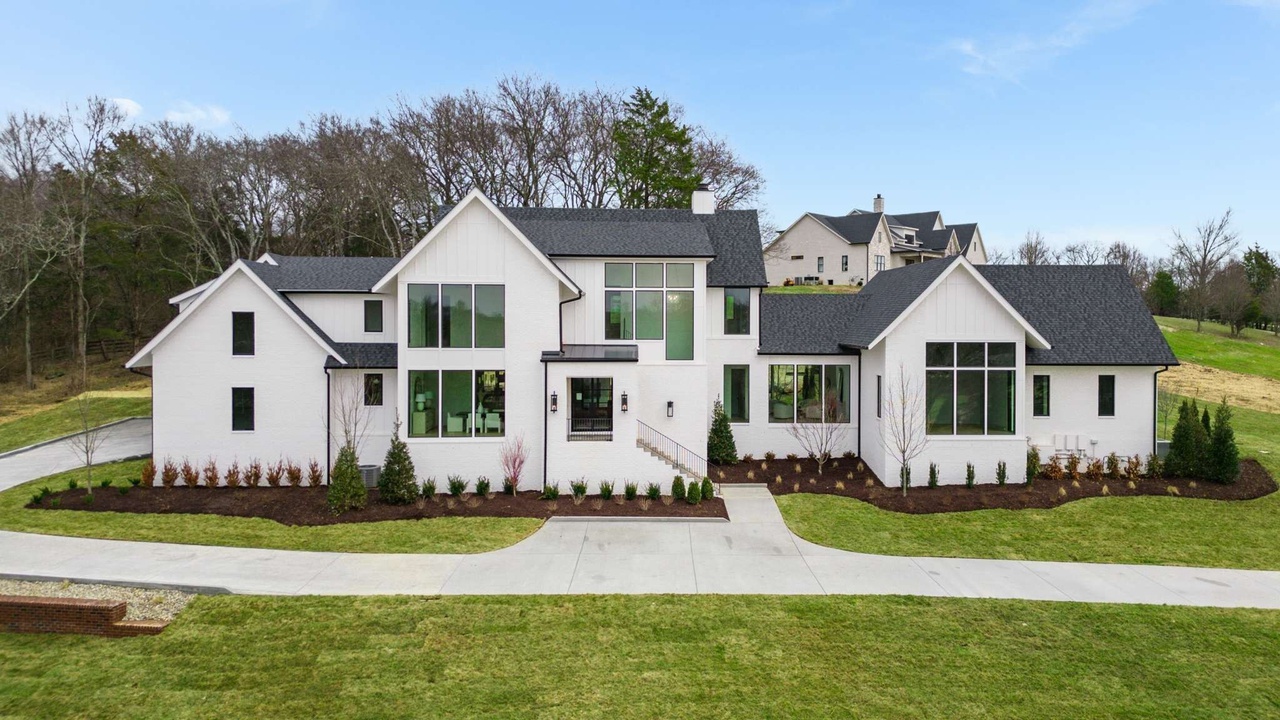 Cedarmont Valley Estates is nestled within the city of Franklin, Tennessee, a city known for its rich history, vibrant culture, and stunning natural beauty. The Estates are surrounded by scenic landscapes, providing homeowners with beautiful views of rolling hills, mature trees, and picturesque sunsets. Despite the sense of tranquility and privacy, the location offers the convenience of being just a short drive away from downtown Franklin. The area is known for its high-performing schools, making it an ideal place for families.
The larger community surrounding Cedarmont Valley Estates is both welcoming and active. The city of Franklin is filled with local charm, offering a wealth of activities for residents to enjoy, from historical tours to musical festivals. The area is known for its love of the arts, hosting a number of community events throughout the year, including art crawls, wine tastings, and outdoor concerts. Outdoor enthusiasts will also appreciate the numerous parks and walking trails within close proximity of the Estates, offering residents ample opportunities for recreation and nature exploration. Shopping and dining options abound as well, with an array of boutique shops, restaurants, and cafes lining the charming, historic streets of downtown Franklin.
Safety is another attractive feature of the Cedarmont Valley Estates community. Franklin is consistently recognized as one of Tennessee's safest cities, and the Estates are no exception. The neighborhood is quiet, well-lit, and overseen by an active homeowners' association that diligently maintains the area's safety and aesthetic appeal.
Each of these elements culminate to create a community that provides luxury living and the comfort of a friendly neighborhood, all set against the backdrop of Franklin's historic charm and natural beauty.
Similar Communities
LaurelBrooke is one of the nearby communities similar to Cedarmont Valley Estates in both price point and construction. The homes here are often grand in scale and elegantly appointed, showcasing high-end materials and luxury finishes. They offer a similar mix of architectural styles, from timeless Southern designs to more modern interpretations. The neighborhood features meticulously maintained landscaping and community amenities like swimming pools, tennis courts, and clubhouses. This gated community offers additional security, maintaining a peaceful and safe environment for its residents.
Another neighborhood that shares similarities with Cedarmont Valley Estates is the Governors Club in Brentwood. This exclusive gated community is renowned for its luxury homes that match the scale and opulence of those in Cedarmont Valley. The homes range from stately mansions to modern custom builds, each boasting spacious floor plans, high-end appliances, and impeccable design details. The Governors Club also offers a vibrant community life with an 18-hole Arnold Palmer Signature golf course, a well-appointed clubhouse, and various social and recreational activities. The schools serving this area are also top-rated, mirroring the educational excellence found around Cedarmont Valley Estates.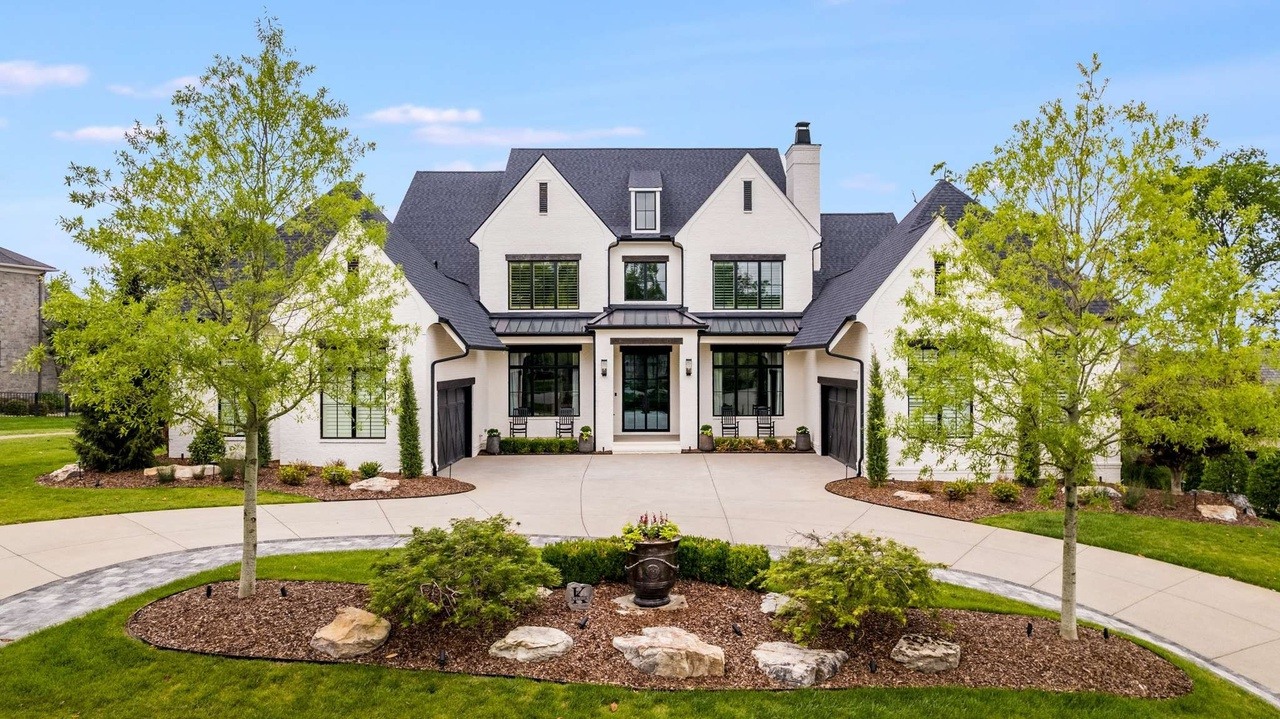 Just a short drive south of Franklin, you'll find The Hideaway at Arrington. The homes here are also in the same price bracket as those in Cedarmont Valley Estates, offering luxurious features and high-quality construction. Much like Cedarmont Valley, this neighborhood is nestled within an idyllic natural landscape, providing a peaceful retreat from the bustle of city life. Homes in this neighborhood are well-appointed and expansive, often featuring open layouts, gourmet kitchens, and large outdoor living spaces. The community itself is centered around a championship golf course and offers other amenities such as a resort-style swimming pool, walking trails, and a clubhouse.
The Westhaven community, also located in Franklin, offers a lifestyle similar to Cedarmont Valley Estates. Although some homes in Westhaven might be slightly lower in price, they still offer high-quality construction and the same sense of luxury. The neighborhood is designed with a focus on walkability, with many parks, shops, and restaurants located within walking distance of the homes. The community is highly active, with regular events and activities, and the homes themselves feature high-quality finishes, spacious floor plans, and charming architectural styles. Like Cedarmont Valley, Westhaven places a strong emphasis on community and quality of life.
Each of these neighborhoods – LaurelBrooke, Governors Club, The Hideaway at Arrington, and Westhaven – embodies a lifestyle of luxury and comfort that is similar to Cedarmont Valley Estates. They all offer beautifully constructed homes, vibrant community life, and the advantages of being situated in or near the historic city of Franklin, Tennessee.
Food Scene
When it comes to dining options, the area surrounding Cedarmont Valley Estates offers a delightful array of restaurants and eateries that cater to a variety of tastes. Just a short drive away in downtown Franklin, you can enjoy everything from Southern comfort food to international cuisine.
One of the local favorites is Gray's on Main. It's housed in a historic 1876 Victorian building that adds to its unique charm. Known for their delicious Southern dishes, they are especially praised for their shrimp and grits and a delectable brunch menu. Not to mention, they have an impressive selection of craft cocktails, which can be enjoyed while listening to some live music upstairs.
If you're a sushi enthusiast, you'll be happy to hear about the reputable Koi Sushi and Thai. They offer a diverse menu of expertly prepared sushi rolls, sashimi, and a variety of Thai dishes. The eatery's ambiance is relaxed yet elegant, making it a great spot for a date night or a get-together with friends.
When it comes to Italian cuisine, locals rave about MAFIAoZA's Pizzeria and Neighborhood Pub, a place that's known for its stone-oven pizzas and a hearty selection of pasta dishes. It's got a friendly, laid-back atmosphere and also offers an extensive list of wines and craft beers.
For those who prefer farm-to-table dining experiences, the Red Pony Restaurant won't disappoint. The restaurant is renowned for its commitment to using fresh, locally sourced ingredients, resulting in meals that are as flavorful as they are sustainable. Their menu changes seasonally, ensuring a unique dining experience with every visit.
And if you're in the mood for a little spice, Pueblo Real is the go-to place for authentic Mexican food. From their flavorful fajitas to their rich mole sauce, this family-friendly spot is a hit with both locals and visitors alike.
Overall, whether you're looking for a quick bite or a fine dining experience, the area around Cedarmont Valley Estates offers an eclectic mix of dining options to satisfy every palate. It's yet another delightful aspect of living in this vibrant and diverse community.
Entertainment
Franklin Theatre, a historic site that has been revived as a music and movie venue, is one such location where entertainment thrives. This restored art-deco theater features a regular lineup of musical performances, classic films, and live theatre shows. It's an icon of the community and a testament to the area's appreciation for culture and the arts.
In terms of sporting events, the Vanderbilt Legends Club is a major attraction. With two championship golf courses and top-notch practice facilities, it's a golfer's paradise. They host several tournaments throughout the year, giving golf enthusiasts a chance to enjoy both participation and spectating.
For soccer fans, the A-Game Sportsplex offers a variety of leagues and tournaments, and it's only a short drive away from Cedarmont Valley Estates. Their facilities also include space for ice hockey, figure skating, and a range of other sports. This sports complex is a hub of activity and is always teeming with energy and community spirit.
The Williamson County Ag Expo Park also regularly hosts a variety of exciting events, from rodeos and livestock shows to high-energy BMX races. Whether you're an animal lover, a sports enthusiast, or just looking for some family fun, there's always something happening here.
If you're more of a car enthusiast, then the Nashville Fairgrounds Speedway is the place to be. Known as one of America's most historic short tracks, it provides thrilling motor races and has been a staple in the sporting scene of the area for over a century.
Music is deeply ingrained in Tennessee's culture, and Franklin is no exception. The Pilgrimage Music & Cultural Festival is a major annual event that attracts renowned musicians and bands from around the country. It's an incredible experience of music, culture, and local flavors that's eagerly anticipated by residents and visitors alike.
In a nutshell, whether you enjoy live performances, thrilling sports, cultural festivals, or simply relaxing in a movie theater, the area surrounding Cedarmont Valley Estates ensures that there's always something to keep you entertained.
Health and Wellness
Living in the area around Cedarmont Valley Estates, Franklin, TN, not only allows residents to enjoy a luxurious lifestyle, but it also offers an array of health and wellness options that support a balanced and healthy lifestyle.
For those who enjoy maintaining their fitness through regular workouts, there are several highly-rated gyms and fitness centers nearby. One such place is the Franklin Athletic Club, which offers state-of-the-art fitness equipment and a variety of group classes ranging from yoga to high-intensity interval training. Their professional trainers are always on hand to provide expert guidance and personalized workout plans.
Yoga enthusiasts will be delighted with options like Half Moon Yoga Healing. They offer classes for all levels, ensuring that both beginners and advanced practitioners can find a class that suits their needs. They focus on creating a peaceful and inclusive environment where everyone can enhance their physical fitness while also finding a sense of calm and mindfulness.
For outdoor recreation, the many parks and trails around Franklin are a real treasure. One popular spot is the Park at Harlinsdale Farm, a historic site that's been converted into a beautiful public park. It offers extensive walking and jogging trails, perfect for those who prefer to exercise in the fresh air amidst beautiful scenery. In addition, its vast open spaces are ideal for a variety of outdoor activities.
When it comes to nutrition and wholesome food options, the area does not disappoint. The Franklin Farmers Market is a favorite among locals. Here, you can find a wide variety of fresh, locally-sourced produce, artisanal breads, honey, and more. It's a wonderful way to support local farmers while ensuring your kitchen is stocked with nutritious ingredients.
For those in need of relaxation and rejuvenation, there are several top-rated spas and wellness centers close by. Woodhouse Day Spa, for example, provides a wide array of treatments from massages to facials and more, all designed to help you relax and recharge.
For medical wellness, Williamson Medical Center is a trusted facility that's been serving the area for over 60 years. They provide a comprehensive range of services from routine check-ups to specialized treatments, ensuring that residents have convenient access to high-quality healthcare.
In essence, the area surrounding Cedarmont Valley Estates offers a holistic approach to health and wellness, providing resources and amenities that cater to physical fitness, nutritional needs, mental wellbeing, and medical health. It's a community that truly encourages and supports a balanced lifestyle.
Outdoor Lifestyle
The region surrounding Cedarmont Valley Estates, Franklin, TN, is teeming with natural beauty and outdoor opportunities, making it an idyllic place for those who cherish an active, outdoor lifestyle. Whether you're a hiking enthusiast, a wildlife lover, or someone who simply enjoys a good picnic, the parks and nature reserves here have something to offer.
Just a short drive away, you'll find the beautiful Marcella Vivrette Smith Park. It's the largest park in the City of Brentwood and a local favorite. With over six miles of rugged hiking trails, the park is a haven for those who love to explore. It also encompasses the historic Ravenswood mansion, which adds a touch of historic charm to your outdoor adventures.
Pinky's Park is another fantastic local spot for outdoor fun. Known for its family-friendly environment, it offers an expansive playground, numerous picnic spots, and walking trails that meander through lush green spaces. Whether you're planning a family outing or looking for a tranquil place to enjoy a good book, Pinky's Park is a great choice.
For water enthusiasts, the Harpeth River offers a range of activities. From canoeing and kayaking to fishing, it's a popular spot for residents who love aquatic adventures. There's also the Harpeth River State Park, which features several natural and historic sites along the river's pathway.
The Park at Harlinsdale Farm, a public park known for its vast green fields and historical structures, is another gem in Franklin's outdoors scene. It's the site of numerous community events, including the Pilgrimage Music Festival, and is also home to a 5-acre dog park, where your furry friends can roam freely.
For those who prefer a peaceful walk surrounded by nature, the trails at Timberland Park are a must-visit. Nestled on the famous Natchez Trace Parkway, this park offers stunning forest views, abundant wildlife, and a nature center that provides an educational experience about local flora and fauna.
Additionally, the equestrian lifestyle is well-represented in this area, with numerous stables and riding trails available for horse enthusiasts. The Tractor Supply Co. Arena at the Park at Harlinsdale Farm, for instance, is a popular spot for horse shows and events.
In short, the Cedarmont Valley Estates area perfectly balances luxury living with the allure of the great outdoors. Its array of parks, trails, and natural sites provide ample opportunities for residents to enjoy nature and lead an active outdoor lifestyle.
Education
Cedarmont Valley Estates is situated within a community that values education and offers a broad range of top-tier public and private school options to its residents. Franklin and the surrounding area are known for their high-quality schools, providing children and young adults with a strong academic foundation and enriching extracurricular activities.
Within the public school sector, residents fall within the Williamson County School District, one of the top-rated school districts in Tennessee. Among these are top-rated schools like Kenrose Elementary School, Woodland Middle School, and Ravenwood High School. These schools are well-known for their academic rigor, excellent teacher-to-student ratios, and a variety of sports and arts programs.
In terms of private education, there are several esteemed institutions near Cedarmont Valley Estates. One of these is Battle Ground Academy, a highly-rated independent school offering kindergarten through high school education. The academy prides itself on providing a comprehensive curriculum that encourages critical thinking, character building, and leadership skills.
Another respected private school in the area is Brentwood Academy, a co-educational, independent, college-preparatory school serving grades 6-12. Known for its strong academics, competitive athletics, and emphasis on spiritual growth, Brentwood Academy offers a well-rounded educational experience in a supportive and nurturing environment.
For those seeking a faith-based education, Franklin Christian Academy and St. Matthew Catholic School are two excellent options. Both institutions provide a robust academic program enriched by spiritual teachings and a strong sense of community.
Montessori School of Franklin is also nearby, providing another unique educational approach for those parents seeking an alternative to traditional learning methods. It offers programs for children aged 18 months to 12 years and follows the Montessori philosophy of nurturing each child's natural curiosity and love of learning.
In essence, whether you prefer a public or private education, or an alternative teaching philosophy, the schools near Cedarmont Valley Estates are committed to providing quality education that equips students for their future endeavors. It's a place where parents can be confident in a multitude of options for their children's academic journey.
Shopping and Retail
The area surrounding Cedarmont Valley Estates in Franklin, TN, provides a broad range of shopping and retail options, offering both convenience and a touch of luxury to its residents.
For everyday essentials, Cool Springs Galleria is just a short drive away. This expansive shopping center houses over 150 stores, ranging from clothing and accessories to home goods and electronics. Key retailers include Macy's, H&M, and Apple, ensuring that all your shopping needs are covered under one roof.
But shopping in Franklin is not just about the large retail chains. The city is also renowned for its charming downtown area, which is filled with boutique shops, antique stores, and local artisans. For instance, the Franklin Antique Mall offers a wide array of unique, vintage items that can add a touch of character to your home. Meanwhile, boutiques like Philanthropy Fashion and Vinnie Louise provide trendy clothing options that you won't find in your typical department stores.
For those with a green thumb, the Garden Delights Fine Florist is a delightful spot. This family-owned store not only offers a stunning selection of plants and flowers, but it's also known for its friendly, knowledgeable staff who can help you select the perfect additions to your garden.
In addition, Franklin hosts a variety of seasonal markets throughout the year. A local favorite is the Franklin Farmers Market, where you can shop for fresh, locally grown produce, homemade goods, artisanal bread, and more. It's a wonderful way to support local farmers and enjoy the freshest products.
When it comes to home decor, stores like PD's offer a mix of new and consignment furniture and home accessories. Their wide range of styles ensures that you can find the perfect pieces to reflect your personal aesthetic.
From everyday needs to specialty items, the shopping options near Cedarmont Valley Estates truly cater to a wide variety of needs and preferences. Whether you're a fan of large shopping malls or prefer the charm of small boutiques, you'll find what you're looking for in this vibrant area.
Business and Economy
Healthcare is a major player in the local economy, with several large health organizations located in or near Franklin. Williamson Medical Center, for example, is one of the area's largest employers. In addition, Community Health Systems, a Fortune 500 company operating hospitals across the nation, has its headquarters here, further solidifying Franklin's role in the healthcare sector.
The presence of several corporate headquarters, including Nissan North America and Mars Petcare, exemplifies the strength of the manufacturing and corporate services sectors in the area. These businesses not only provide significant employment opportunities but also attract a host of ancillary businesses like suppliers and service providers, contributing to a healthy and dynamic local economy.
The technology sector is also becoming more prominent, with several tech companies choosing Franklin as their base of operations. Companies like MEDHOST, which provides healthcare IT solutions, and Cybera, an innovative networking solutions provider, are key players in this space. These tech companies are rapidly growing and contributing to the innovation-driven aspect of the local economy.
Franklin's historic downtown and the retail sector contribute significantly to the economy as well. The charming Main Street is home to numerous boutiques, antique stores, and restaurants, all of which attract tourists and support local entrepreneurs. Large retail centers, such as the Cool Springs Galleria, also play a crucial role in local economic activities.
The music and entertainment industry, closely linked with nearby Nashville, also provides an economic boost to the region. With venues like the Franklin Theatre and events like the Pilgrimage Music Festival, the arts and entertainment scene here contributes to the area's economic vitality and cultural richness.
In essence, Franklin offers a diverse economic landscape, with a harmonious blend of traditional industries like healthcare and manufacturing, emerging sectors like technology, and vibrant retail and entertainment sectors. These industries provide a wide range of job opportunities and support the high-quality lifestyle enjoyed by residents of Cedarmont Valley Estates.
Hotels and Lodging
If you're visiting Cedarmont Valley Estates, Franklin, TN, or if you have guests coming to stay, you'll be pleased to know there are several high-quality lodging options in the area. From upscale hotels to charming bed and breakfast establishments, Franklin provides a variety of accommodations to suit any traveler's needs or preferences.
For a full-service hotel experience, look no further than the Marriott Cool Springs. This upscale hotel offers a modern, comfortable stay with amenities such as an indoor pool, a fully-equipped fitness center, and an on-site restaurant. Its convenient location near the Cool Springs Galleria means you're only a stone's throw away from great shopping and dining options.
If you're seeking luxury accommodation, the Harpeth Hotel, located in downtown Franklin, is a great choice. Part of the Curio Collection by Hilton, this boutique hotel provides upscale rooms and suites, a rooftop bar, and a fine-dining restaurant. Its location within the heart of the historic district makes it an ideal base for exploring the local boutiques, galleries, and eateries.
For a more homely and intimate lodging experience, the area boasts several charming bed and breakfast establishments. The Magnolia House Bed & Breakfast, for instance, is a historic home dating back to the late 1800s. Each of its guest rooms is individually decorated, and guests can enjoy a sumptuous home-cooked breakfast each morning. The gracious hosts at Magnolia House ensure you'll feel more like a friend than a guest.
Another unique option is the Drury Plaza Hotel Nashville Franklin. This hotel is known for its comfortable rooms and suites, its indoor/outdoor pool, and for the complimentary hot breakfast and evening drinks and snacks it offers to guests. It's a great option for those seeking value without compromising on comfort.
Furthermore, for those who prefer the comforts and conveniences of home, there are also several vacation rentals available in the area, offering a range of options from quaint cottages to luxurious estates.
In summary, no matter what type of accommodation you're after - whether it's the luxury of a boutique hotel, the charm of a bed and breakfast, or the convenience of a well-located full-service hotel - you're sure to find it in and around the Cedarmont Valley Estates area.
Travel and Transportation
For those who frequently travel by air, the closest major airport is Nashville International Airport, which is approximately 25 miles north of Cedarmont Valley Estates. This bustling airport offers numerous daily flights to cities across the United States and several international destinations. Whether you're traveling for business or pleasure, Nashville International Airport is a convenient hub located just about a 30-minute drive away.
Public transportation in the Franklin area is managed by the Franklin Transit Authority, providing fixed-route bus service throughout the city. These routes cover major destinations, including downtown Franklin, the Cool Springs business district, and various shopping centers. The service is affordable and can be a convenient way for residents to navigate around the city.
Additionally, the city is served by several rideshare services, including Uber and Lyft, providing an easy, on-demand alternative to driving. These services can be especially useful for quick trips within the city or for a hassle-free ride to the airport.
For intercity travel, the Greyhound bus service operates from Nashville, providing connections to cities throughout the region and across the country. This can be a cost-effective option for long-distance travel, particularly for those who prefer not to fly.
While Franklin doesn't currently have a light rail or subway system, it's worth noting that the Metropolitan Transit Authority in Nashville provides an extensive bus service throughout the greater Nashville area, which can be accessed from Franklin.
In essence, residents of Cedarmont Valley Estates have a variety of transportation options at their disposal, making both local and long-distance travel easy and convenient. Whether you need to catch a flight or simply navigate your way around Franklin, you'll find a range of options to get you where you need to go.