Carronbridge, Franklin, TN Homes for Sale
Carronbridge, Franklin, TN Property Listings
December 1, 2023
Rather speak with a local Carronbridge, Franklin real estate agent on the phone instead? Give us a call at
(615) 257-8317
for a free consultation. We look forward to helping you find the perfect home!
Carronbridge Homes
Carronbridge homes in Franklin, TN are best characterized by their classical, refined architectural designs. A significant number of these homes are built in the Colonial and Traditional American style, embodying an essence of timeless elegance. Typical features include brick and stone exteriors, multi-car garages, and expansive front lawns. The interior of the homes are often equipped with modern amenities, including gourmet kitchens with stainless steel appliances, master suites with large walk-in closets, and spacious living areas with high ceilings and hardwood floors. Most homes in Carronbridge are substantial in size, with properties typically ranging from 3,500 to 5,000 square feet, comprising four to six bedrooms.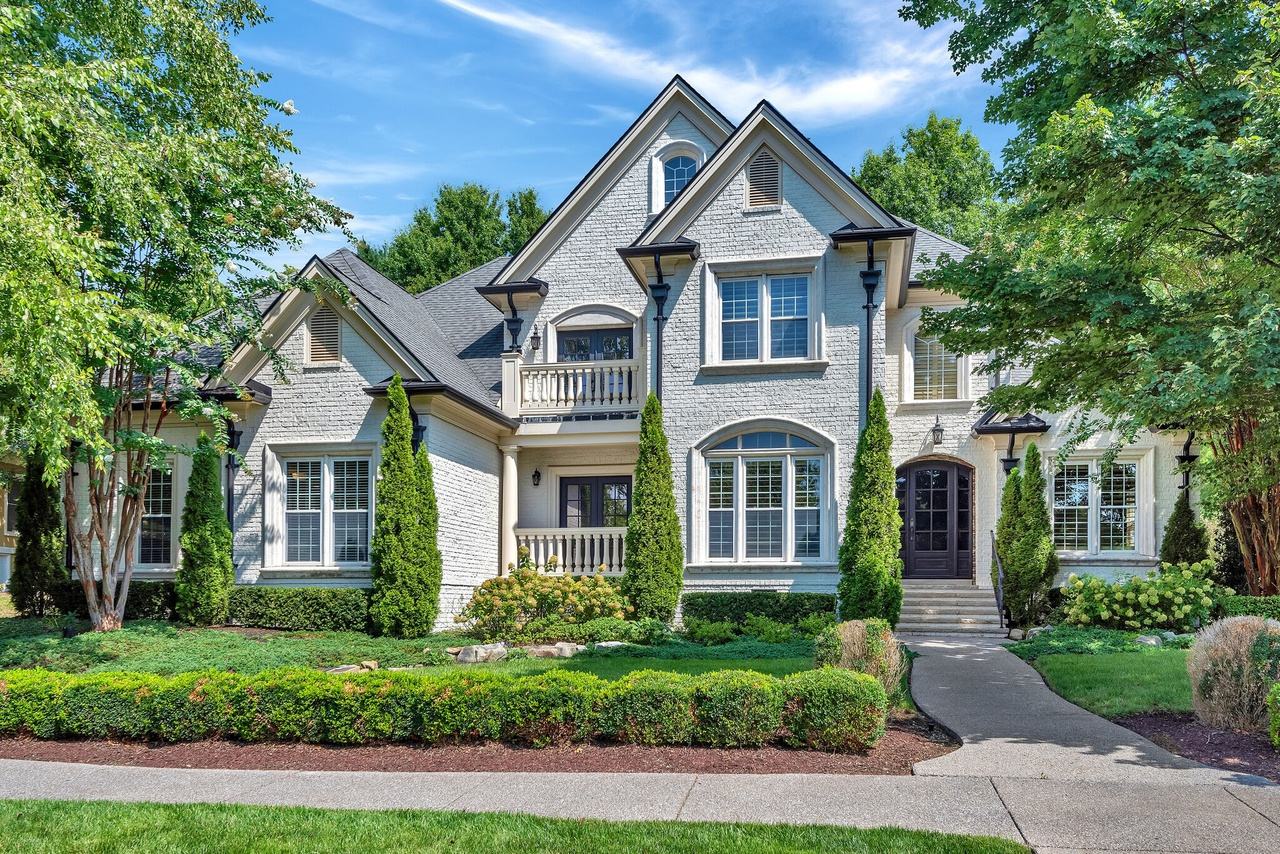 The landscape and greenery surrounding Carronbridge homes augment their attractiveness. The community is blessed with rolling hills and lush foliage, providing serene and scenic views to the residents. The homes are spread out, giving a sense of privacy and tranquility to each resident while still maintaining a feeling of community connectivity. Many properties have meticulously maintained yards and gardens, which contribute to the overall aesthetic appeal of the area.
Carronbridge's location is also a notable characteristic, as it is in close proximity to some of the best amenities Franklin has to offer. Franklin's downtown, known for its vibrant arts scene, music festivals, and farmer's markets, is just a short drive away, offering Carronbridge residents a rich cultural experience. The community is also close to several highly rated schools, making it an ideal place for families. Additionally, Carronbridge is located near medical facilities, shopping centers, and gourmet dining options, providing both convenience and a high quality of life to its residents.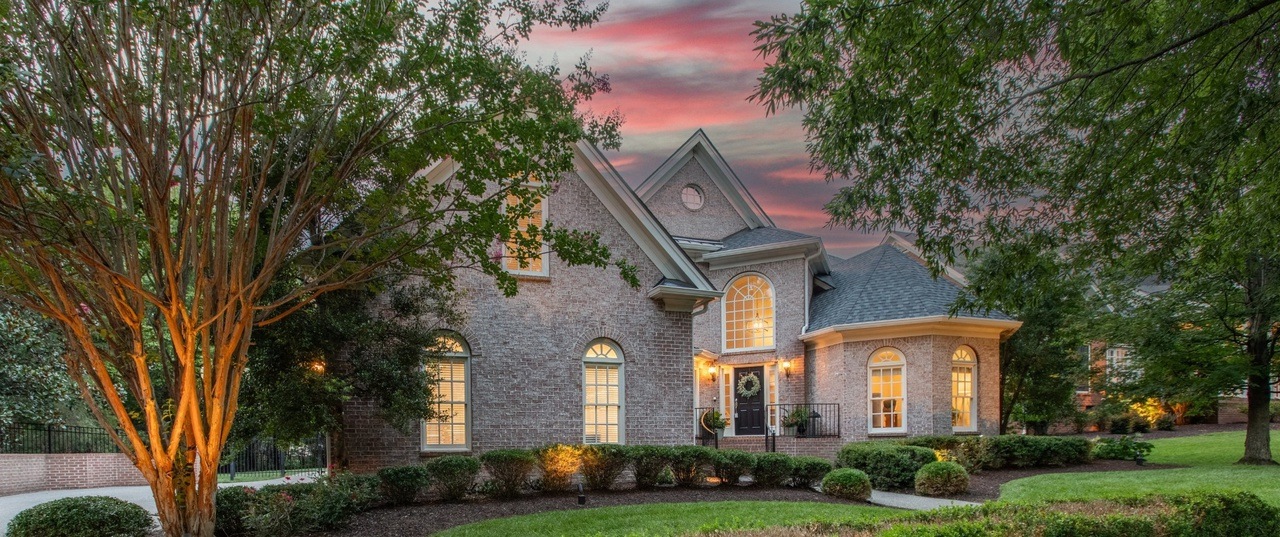 The community facilities within Carronbridge further amplify its charm. The neighborhood boasts a community clubhouse that hosts various activities and events throughout the year, fostering a strong sense of community among the residents. The community also provides a swimming pool, tennis courts, and walking trails, encouraging an active and healthy lifestyle. Additionally, Carronbridge has meticulously planned its landscape to include open spaces and park areas where residents can relax, play, or enjoy a picnic.
Safety is another commendable aspect of Carronbridge. The neighborhood has a reputation for being safe and secure, with a very low crime rate. The streets are well-lit, and there is a robust neighborhood watch program in place, further enhancing the sense of security among the residents. It's this sense of safety combined with the peaceful environment, beautiful homes, and community amenities that make Carronbridge a truly unique and desirable place to live.
Similar Communities
Laurelbrooke, located just north of Franklin, is a similar neighborhood to Carronbridge in terms of price point and lifestyle. Like Carronbridge, Laurelbrooke offers beautifully constructed homes, many of which echo the traditional and Colonial styles seen in Carronbridge. The homes here are expansive, with most falling between the 4,000 and 6,000 square-foot range, offering luxurious features such as chef's kitchens, in-home theatres, and private outdoor living spaces. A gated community, Laurelbrooke promotes a strong sense of security and community among its residents. It provides an array of recreational amenities, including a clubhouse, swimming pool, tennis courts, and even a fitness center.
Another neighborhood worth mentioning is Westhaven. Located southwest of downtown Franklin, Westhaven's homes share a similar price point with those in Carronbridge. The homes here exhibit a range of architectural styles from Victorian to Craftsman, providing a distinctive character to the neighborhood. Much like Carronbridge, the interiors of Westhaven homes are packed with modern comforts, including spacious master suites and gourmet kitchens. The neighborhood is designed to promote a tight-knit community feeling, with porches that encourage social interaction and a town center that features local shops and restaurants. Additionally, Westhaven offers various amenities including a golf course, community swimming pools, and numerous parks.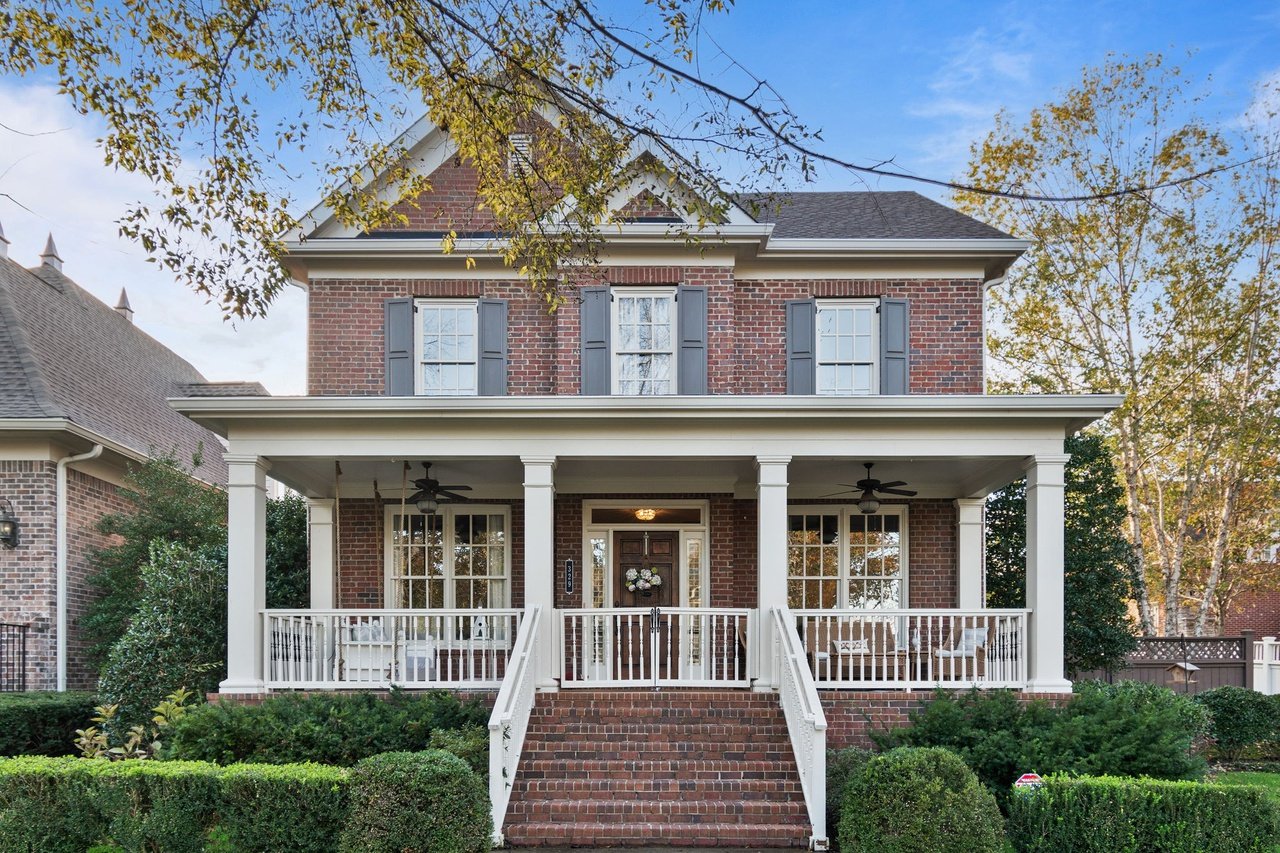 Further south, the neighborhood of Avalon mirrors Carronbridge's commitment to luxury and comfort. Avalon homes, similar to those in Carronbridge, are constructed in a range of classic styles, featuring stone and brick exteriors, grand entryways, and sweeping driveways. The homes are spacious, typically offering 4 to 6 bedrooms. The community provides numerous walking trails, serene lakes, and a community clubhouse. Additionally, Avalon is conveniently located near Cool Springs Galleria, offering a wide range of shopping and dining options.
Finally, the Governors Club in nearby Brentwood is another neighborhood that shares similarities with Carronbridge. Governors Club homes are expansive and luxurious, many boasting impressive features such as sweeping staircases, vaulted ceilings, and outdoor living spaces with beautiful views of the community's golf course. Like Carronbridge, the Governors Club places a strong emphasis on lifestyle, offering a clubhouse, tennis courts, swimming pool, and a championship 18-hole golf course. This gated community also has a well-established neighborhood watch program, contributing to a strong sense of security among its residents.
Food Scene
If you're living in or visiting Carronbridge, Franklin, TN, there's a culinary journey just waiting for you. One of the local favorites is Gray's On Main. It's housed in a historic, 19th-century pharmacy and offers a unique dining experience with a menu that features Southern comfort food with a modern twist. Their shrimp and grits and fried green tomatoes are simply to die for! Plus, they have a splendid array of craft cocktails and often host live local music upstairs.
A short drive from Carronbridge will take you to Puckett's Grocery & Restaurant in downtown Franklin. This family-owned spot is more than a restaurant—it's an experience. Puckett's is renowned for its traditional Southern fare, like pulled pork BBQ and fried chicken. They also offer a delightful breakfast menu featuring dishes like sweet potato pancakes and biscuit pot pie. There's a lively atmosphere with live music on many nights, which adds to the Southern charm.
If you're a fan of Italian food, you won't want to miss a visit to Amerigo. This Italian restaurant blends both traditional and modern dishes, offering an array of pastas, pizzas, and specialty dishes like Veal Saltimbocca and Cedar Roasted Fish. It has a cozy yet elegant atmosphere, making it a great spot for both family dinners and romantic evenings.
For the sushi lovers, there's Koi Sushi and Thai. It's a popular spot for its fresh sushi rolls, flavorful Thai dishes, and friendly service. They have a wide variety of sushi options, from traditional rolls to unique house specials, alongside authentic Thai favorites like Pad Thai and Green Curry.
And when you're looking for a more upscale dining experience, you'll want to make a reservation at Cork & Cow. This chic, upscale steakhouse is known for its superb menu, which includes prime cuts of steak, artisanal cheeses, and an impressive wine list. The atmosphere is elegant yet relaxed, making it perfect for both special occasions and casual nights out.
These are just a handful of the dining options near Carronbridge. The area boasts a wide array of restaurants, ranging from cozy cafes to fine dining establishments, ensuring there's something to satisfy every palate.
Entertainment
Just minutes away from Carronbridge, downtown Franklin is an entertainment hub that's full of excitement. For those interested in the arts, the Franklin Theatre is an absolute must-visit. It's a classic, beautifully restored movie theatre that now hosts a wide array of live performances, ranging from local productions to concerts by renowned musicians. There's always something intriguing on their schedule!
In addition to the Franklin Theatre, the Factory at Franklin is another significant entertainment venue. This multipurpose facility, housed in a former stove factory, is home to a variety of shops, restaurants, and an artisan market. They also host a multitude of events, including concerts, art shows, and local community gatherings.
If you're a sports fan, the nearby city of Nashville, just a short drive away, offers ample opportunities to catch a live game. You can watch the NFL's Tennessee Titans at Nissan Stadium or cheer on the NHL's Nashville Predators at Bridgestone Arena. Both venues also host a range of other events, such as international soccer matches, major concerts, and festivals.
For those interested in racing, the Nashville Superspeedway is just a hop, skip, and a jump away. After being closed for several years, the speedway has reopened and is once again hosting NASCAR events, much to the delight of motorsport enthusiasts in the region.
And let's not forget the local sporting events. Williamson County, where Franklin is located, is home to several high schools and colleges with vibrant sports programs. Whether it's football under the Friday night lights or a spirited basketball game, local sports offer fun and community-driven entertainment options for Carronbridge residents.
There are also numerous golf courses in and around Franklin, such as the Vanderbilt Legends Club and Forrest Crossing Golf Course. These provide both a sporting challenge for golf enthusiasts and a delightful way to spend a leisurely afternoon.
Health and Wellness
For those seeking to lead a balanced and healthy lifestyle, the area surrounding Carronbridge in Franklin, TN, offers an abundance of health and wellness options.
Starting with fitness centers, the Franklin Athletic Club stands out for its wide array of fitness facilities and programs. They offer everything from cardio and strength training equipment to group fitness classes, personal training, and even aquatic fitness classes in their indoor pool. For those into CrossFit, CrossFit Cool Springs provides high-intensity workout sessions in a supportive, community environment.
If you prefer a more peaceful form of exercise, there are plenty of yoga studios around. One of the favorites is Blooma Nashville Yoga, which offers prenatal yoga, postnatal yoga, barre classes, and more. Then there's Half Moon Yoga Healing, which not only provides various yoga classes but also healing services such as Reiki and massage therapy.
In terms of outdoor fitness opportunities, there are numerous parks and green spaces in and around Franklin. For instance, the Aspen Grove Park offers beautiful walking and biking trails, as well as sports fields and picnic areas. Harlinsdale Farm is another great spot for those who enjoy outdoor activities. It offers ample space for walking, jogging, and even horseback riding.
When it comes to nutrition, there are several health food stores and markets offering fresh, organic produce and health products. The Whole Foods Market is a popular choice, and the Franklin Farmer's Market, open every Saturday, is a real treat for those who prefer locally grown fruits and vegetables, free-range meats, and homemade goods.
For those in need of healthcare services, the Williamson Medical Center provides high-quality care and a wide range of services, including a children's hospital, a heart and vascular center, and orthopedic services. There are also numerous wellness clinics and alternative medicine practitioners in the area, offering services like acupuncture, naturopathy, and chiropractic care.
All in all, whether it's physical fitness, mental well-being, or nutritional health, the options near Carronbridge, Franklin, TN are plentiful, making it easy to maintain a healthy, balanced lifestyle.
Outdoor Lifestyle
When it comes to embracing an outdoor lifestyle, the area around Carronbridge in Franklin, TN, offers an array of opportunities. For those who enjoy parks, the Pinkerton Park is a favorite among locals. It has a large playground for the little ones and a paved trail along the Harpeth River that's perfect for a leisurely walk or a morning run. Another feature of the park is the "Tinkerbell Playground", an ADA accessible playground that ensures kids of all abilities can enjoy outdoor play.
Just a short drive away from Carronbridge, you'll find the sprawling Harlinsdale Farm. It's a 200-acre park known for its historic horse farm and beautiful green spaces. The park is often used for local events and festivals, but it also features walking trails, a dog park, and a pond for fishing, making it an excellent spot for a family day out.
For a more immersive nature experience, residents can head over to Timberland Park located just off the Natchez Trace Parkway. This 72-acre park offers several hiking trails with varying levels of difficulty, an interpretive center, and picnic areas. The trails wind through a beautifully preserved forest and offer a quiet escape from the hustle and bustle of daily life.
If water activities are more your style, then the Harpeth River offers ample opportunities. It's a popular spot for kayaking and canoeing, with several companies in the area offering rentals. The river is also a great place for fishing, with smallmouth bass, catfish, and bluegill among the species that can be caught.
For the golf enthusiasts, Franklin offers several courses that provide a chance to enjoy the outdoors while playing a round or two. The Forrest Crossing Golf Course, with its scenic views of the Harpeth River, is a local favorite. For a more exclusive golfing experience, the Vanderbilt Legends Club offers two championship courses and top-notch facilities.
And let's not forget the cycling enthusiasts! Franklin has several bike trails that cater to all levels of experience. One of the most popular is the Natchez Trace Parkway, which provides a safe, picturesque route for cyclists.
So whether it's hiking, golfing, water sports, or simply enjoying a picnic in a beautiful park, the outdoor lifestyle options near Carronbridge are plentiful, offering residents a chance to relax, rejuvenate, and connect with nature.
Education
The area surrounding Carronbridge in Franklin, TN, provides several excellent education options, both private and public, for families with children of all ages.
For public education, Carronbridge falls under the jurisdiction of the highly-regarded Williamson County School District, which is known for its exceptional academic performance and wide range of extracurricular activities. Elementary-aged children typically attend Kenrose Elementary, which boasts high test scores and a nurturing environment. Older students usually attend Woodland Middle School, known for its commitment to academic excellence and character development, and Ravenwood High School, recognized for its advanced placement program and high college readiness scores.
For families who prefer a private education, there are several prestigious schools nearby. One standout is the Battle Ground Academy, a co-educational college preparatory school serving students from kindergarten through twelfth grade. Battle Ground Academy is renowned for its rigorous academic program, dedicated faculty, and extensive extracurricular offerings.
Montessori School of Franklin is another excellent private education option for younger children. The school follows the Montessori approach to education, encouraging children to learn at their own pace in a supportive and stimulating environment. They serve children from ages 18 months through 8th grade.
For those seeking a faith-based education, the Franklin Christian Academy offers classes from kindergarten through high school. This inter-denominational Christian school focuses on building character and providing a strong academic foundation while fostering spiritual growth.
Another nearby option is Brentwood Academy, a private, co-educational, college-preparatory school for grades 6 through 12. Known for its high academic standards and wide range of sports and arts programs, Brentwood Academy provides a comprehensive education designed to challenge students while fostering personal growth.
Whether public or private, the educational opportunities near Carronbridge, Franklin, TN are diverse and highly regarded, giving families a variety of excellent choices for their children's education.
Shopping and Retail
One of the most distinctive shopping locations nearby is the historic downtown Franklin area. This charming district is lined with unique, locally owned boutiques offering everything from clothing and home goods to handmade jewelry and art. Stores like Savory Spice Shop, White's Mercantile, and Philanthropy Fashion are local favorites. Walking through the area feels like a step back in time, with its beautiful Victorian architecture and friendly, small-town vibe.
For a more modern shopping experience, the Cool Springs Galleria is just a short drive away. This large, indoor shopping mall features a mix of well-known retail chains like Apple, Macy's, and H&M, alongside smaller boutiques and specialty stores. The Galleria also hosts a variety of dining options, making it a one-stop destination for shopping and leisure.
Close by, the Thoroughbred Village offers a variety of shops in a convenient strip mall setting. Here you'll find stores like Target, Barnes & Noble, and Bed Bath & Beyond, making it a perfect spot for everyday shopping needs.
If you're interested in home decor and antiques, the Factory at Franklin is an absolute must-visit. Housed in a former stove factory, this unique retail space is home to a wide range of businesses, including antique stores, art galleries, and craft shops. AR Workshop, a DIY studio, and City Farmhouse, a store specializing in vintage and modern home furnishings, are two standouts in this location.
For those seeking high-end retail options, the nearby city of Brentwood offers a number of luxury boutiques and stores. In the Hill Center Brentwood, you'll find upscale retailers such as Anthropologie, Paper Source, and Whole Foods.
With such a diverse range of shopping options available, residents and visitors to Carronbridge are never short of places to explore and treasures to discover.
Business and Economy
Healthcare is one of the dominant industries in the region. Franklin is home to several prominent healthcare companies including Community Health Systems, one of the largest providers of general hospital healthcare in the U.S, and Healthways, a leading provider of health and well-being programs. These companies, along with several others, make Franklin a hub for healthcare services and employment.
Another significant industry in the area is the automotive sector. Nissan North America moved its corporate headquarters to Franklin in 2006, bringing with it a number of high-quality jobs. The presence of this automotive giant has had a considerable positive impact on the local economy and continues to be a major employer in the region.
The presence of several corporate headquarters and regional offices also contributes significantly to the local economy. Among these is Mars Petcare, the world's largest pet food company, which has its U.S. headquarters in Franklin. In addition, financial services firm, Jackson National Life, also has a substantial presence in the region.
Franklin is also known for its thriving tourism and hospitality sector. Historic downtown Franklin, with its charming boutiques, eateries, and cultural attractions, draws visitors from far and wide. This, coupled with the city's numerous festivals and events, such as the annual Pilgrimage Music Festival, contribute substantially to the local economy.
Lastly, the tech sector is growing steadily in the region. Tech giants like Microsoft have a presence in the area and there's a burgeoning startup scene, with a focus on health tech, fintech, and software services.
With such a diverse mix of industries, the economy near Carronbridge, Franklin, TN, offers a robust job market and a dynamic business environment, contributing to the high quality of life enjoyed by its residents.
Hotels and Lodging
The area around Carronbridge in Franklin, TN, offers a wide variety of lodging options, ranging from upscale hotels to charming bed and breakfasts, catering to all kinds of visitors.
One of the most popular accommodations in the area is the Hilton Franklin Cool Springs. It's a stylish, modern hotel that offers all the amenities you'd expect, including a fitness center, an outdoor pool, and a highly-rated restaurant. The hotel's convenient location near the Cool Springs Galleria and other attractions makes it a favorite among visitors.
For those who prefer a more intimate setting, the Magnolia House Bed & Breakfast is a delightful choice. This charming, Victorian-style B&B provides a homey atmosphere and warm Southern hospitality. Each room is uniquely decorated and includes a homemade breakfast served each morning.
Another favorite is the Drury Plaza Hotel in Franklin. Renowned for its friendly staff and comfortable rooms, the Drury Plaza also includes some unique perks such as a complimentary hot breakfast and an evening reception with drinks and appetizers. It's also conveniently located near the interstate, making it easy to explore the wider area.
The Harpeth Hotel, located in downtown Franklin, offers a touch of luxury with its chic, sophisticated decor and top-notch services. A part of the Curio Collection by Hilton, the Harpeth Hotel features spacious rooms and suites, a high-end restaurant, and a whiskey-focused bar. Its location in the heart of Franklin makes it an ideal base for exploring the city's historic sites, shops, and restaurants.
For a unique and historic experience, the Carter House is an option. While not a traditional hotel or bed and breakfast, this Civil War-era site offers on-site accommodations in the form of two guest cottages. Guests can enjoy the convenience of modern amenities while being steps away from one of the most significant Civil War sites in the South.
Whether you're a business traveler, a couple looking for a romantic getaway, or a family on vacation, the lodging options near Carronbridge, Franklin, TN, provide comfort, convenience, and a taste of Southern charm.
Travel and Transportation
The closest major airport is the Nashville International Airport (BNA), located about 20 miles north of Carronbridge. This bustling airport provides a wide array of domestic and international flights, served by major airlines like Southwest, Delta, American Airlines, and United. Depending on traffic, the drive from Carronbridge to BNA typically takes around 30 minutes, making it convenient for residents who travel frequently.
In terms of public transportation, Franklin Transit Authority offers bus service within the city of Franklin. The service operates on weekdays, providing a convenient way for residents to get around the city. Their routes include stops at popular destinations like downtown Franklin, Cool Springs Galleria, and Williamson Medical Center. They also offer a TODD (Transit On DemanD) service, a curb-to-curb service that can be booked in advance.
Nearby, the Metropolitan Transit Authority provides bus service throughout the greater Nashville area. This includes several routes that reach into downtown Franklin, making it an option for residents who work or regularly travel to Nashville.
For those who prefer a more direct mode of transportation, ride-sharing services like Uber and Lyft are widely available in the Franklin area. These can be a convenient way to get around, especially for those who prefer not to drive.
Although there isn't a local train service in Franklin, the Music City Star Commuter Rail has a terminus in nearby Nashville, providing service to several surrounding communities. It's another option for those who commute into the city.
In all, residents and visitors to Carronbridge, Franklin, TN, have a variety of options when it comes to transportation, whether they're traveling locally or flying out of the state.