Carawood, Franklin, TN Homes for Sale
Carawood, Franklin, TN Property Listings
December 1, 2023
Rather speak with a local Carawood, Franklin real estate agent on the phone instead? Give us a call at
(615) 257-8317
for a free consultation. We look forward to helping you find the perfect home!
Carawood Homes
Located in the picturesque city of Franklin, TN, the homes in Carawood are a splendid blend of charm and sophistication. Each property represents the perfect combination of traditional architectural styles and modern elegance, making them the ideal family homes. They typically boast multiple bedrooms and bathrooms, expansive kitchens with top-of-the-line appliances, and spacious living areas. Unique touches like hardwood floors, crown molding, and coffered ceilings lend an air of timeless elegance. Moreover, the larger lot sizes provide not only privacy but also offer generous outdoor spaces, often complete with well-maintained lawns, charming patios, and sometimes even outdoor kitchens or swimming pools, perfect for both family relaxation and entertainment.
Moreover, Carawood homes are renowned for their attention to detail and quality construction. Local builders prioritize sustainable materials and energy-efficient designs, marrying aesthetics with functionality. Large windows flood interiors with natural light, making the homes feel bright and airy, while the smart placement of rooms fosters a sense of flow and connection throughout the homes. Various options for customization allow homeowners to tailor their spaces according to their tastes and lifestyle, thus truly making their home a personal haven.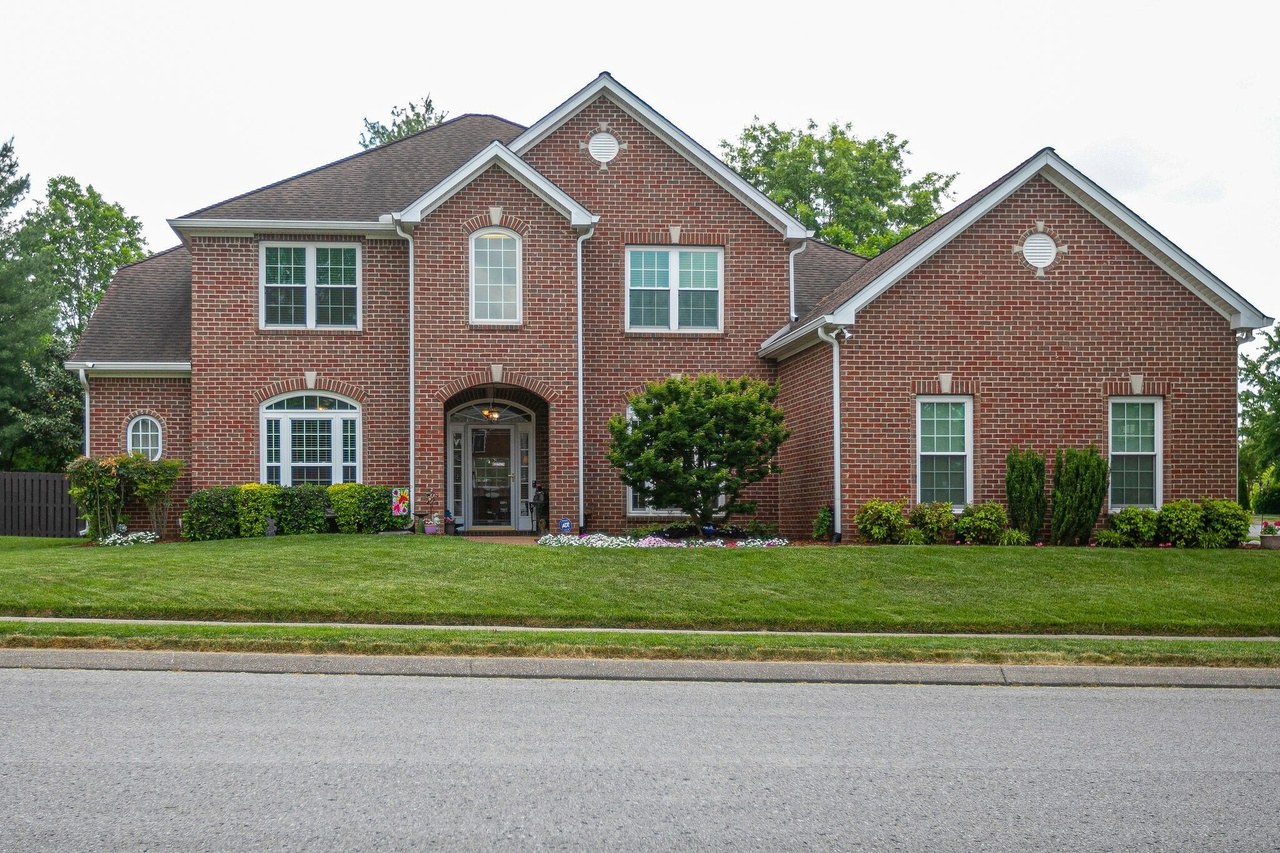 Nestled within Carawood is a vibrant, close-knit community that greatly contributes to the neighborhood's appeal. Residents can take part in regular community events that foster a strong sense of camaraderie and neighborhood spirit. The neighborhood enjoys the privilege of being in a peaceful, tree-lined suburb yet it's just minutes away from the heart of Franklin, providing easy access to top-rated schools, boutique shopping, gourmet restaurants, and cultural landmarks.
The community infrastructure within and around Carawood is nothing short of impressive. It's situated within the highly regarded Williamson County School District, known for its top-notch educational facilities. Furthermore, residents have easy access to a host of recreational amenities such as parks, hiking trails, and sports facilities. For those interested in arts and culture, downtown Franklin offers an array of galleries, theaters, and museums that regularly host local and international exhibitions and performances.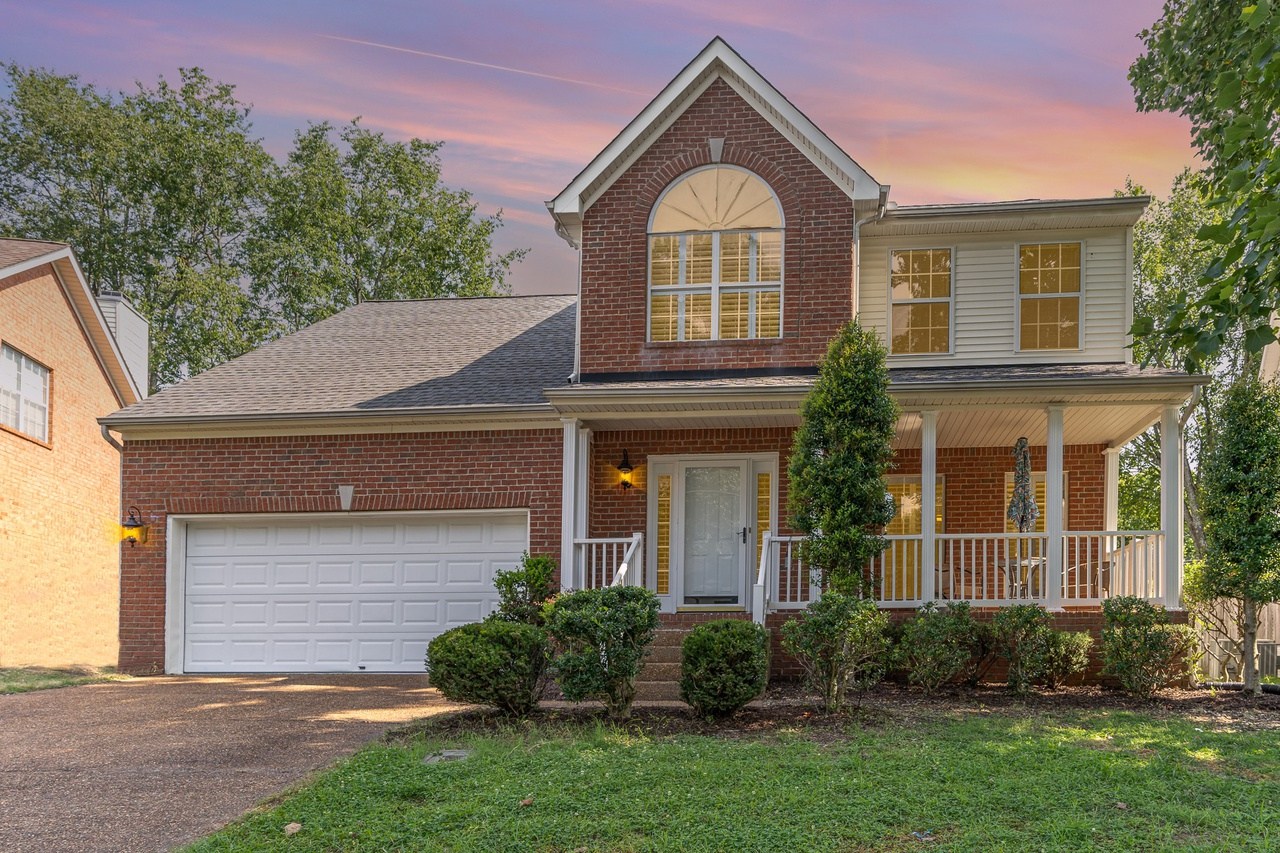 In terms of connectivity, Carawood boasts an exceptional location. It is easily accessible via major highways, making commuting to Nashville a breeze. This factor makes it an attractive option for professionals working in the city who wish to enjoy suburban tranquility without compromising on convenience. Also, the proximity to Nashville International Airport adds to the appeal for frequent travelers.
In essence, homes in Carawood, Franklin, TN, offer more than just luxurious living spaces – they offer a lifestyle. The thoughtful design of the homes, coupled with the warmth of the community and the bounty of surrounding amenities, create a living environment that is comfortable, enriching, and truly fulfilling.
Similar Communities
A mere stone's throw from Carawood is the desirable neighborhood of Ladd Park. Known for its beautiful homes, this community exhibits a high degree of similarity to Carawood in terms of price point, construction, and lifestyle. Ladd Park homes showcase both classic and contemporary designs, with many featuring open floor plans, gourmet kitchens, and expansive master suites. The homes are thoughtfully constructed to make the most of the natural landscape, with many properties boasting impressive views of the Harpeth River. The community's amenities include two swimming pools, a clubhouse, parks, and an extensive network of walking trails, fostering a lifestyle that encourages outdoor activities and neighborly interaction.
Fieldstone Farms, another neighborhood in Franklin, TN, offers a lifestyle that mirrors that of Carawood. While the price point might be slightly lower, it offers a range of housing options from townhouses to larger single-family homes, suiting a wide array of buyers. Known for its well-constructed homes and tight-knit community, Fieldstone Farms also boasts ample green spaces, a community pool, tennis courts, and a clubhouse. The houses here feature similar characteristics to those in Carawood, including open floor plans, spacious yards, and charming architectural details. Residents love the balance of tranquility and convenience as the neighborhood is located close to downtown Franklin.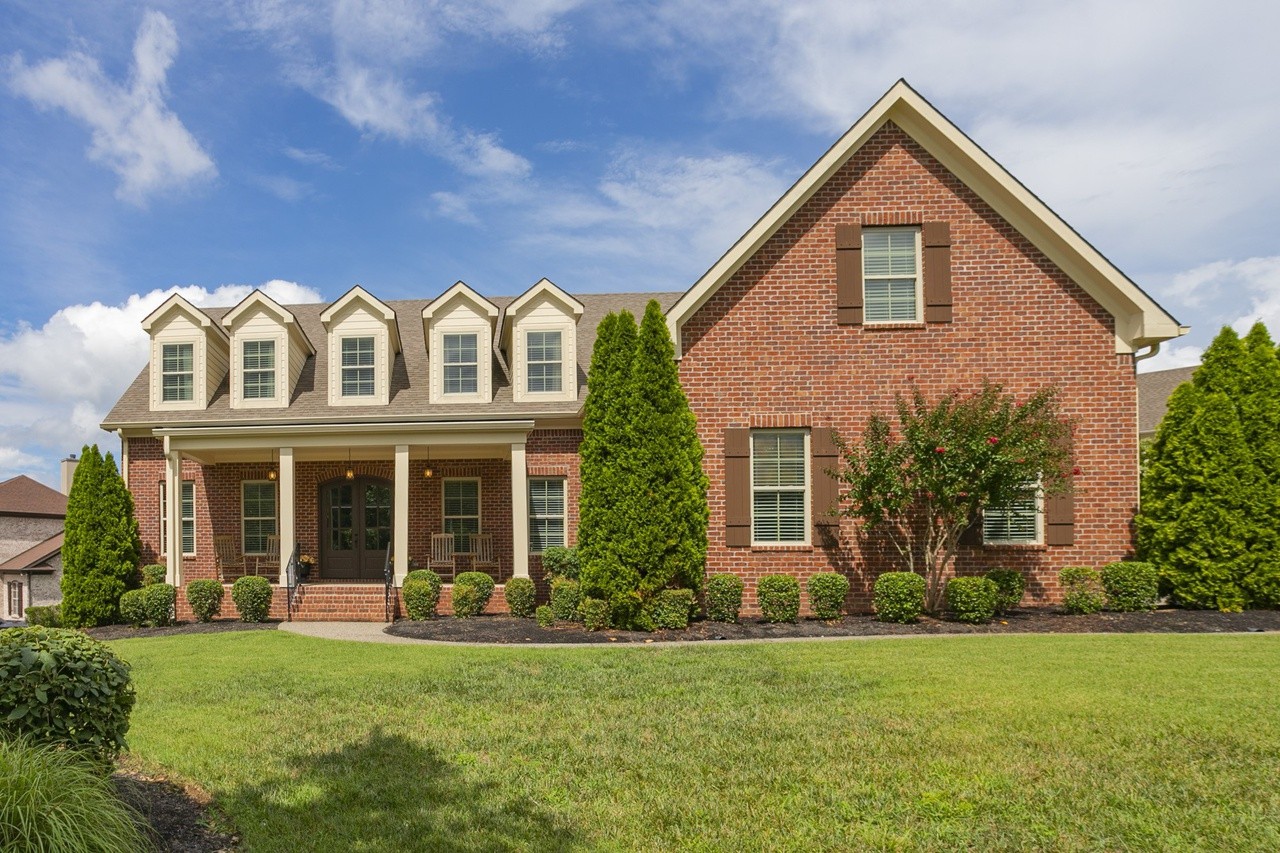 Another community that shares the elegance and lifestyle of Carawood is Westhaven. Situated on the western edge of Franklin, this planned community has been designed to emulate the charm and friendliness of a traditional southern neighborhood. Like Carawood, Westhaven offers homes that blend timeless architecture with modern amenities. Many homes feature gracious front porches, high ceilings, and custom details that lend a unique character. The price points are similar to those in Carawood, attracting a demographic that appreciates luxury and quality. The community itself is replete with amenities such as a golf club, a residents' club with a resort-style pool, and a town center with shops and restaurants. The plethora of organized community events also mirrors the vibrant lifestyle found in Carawood.
Breckenridge, set amidst rolling hills and lush greenery, also rivals Carawood in terms of home construction and lifestyle. Homes in this neighborhood typically feature brick exteriors, detailed trim work, and spacious floor plans. Several properties boast private backyards with mature trees, providing a perfect setting for outdoor entertainment. Similar to Carawood, the community places a strong emphasis on lifestyle, with amenities including a community swimming pool, tennis courts, and a clubhouse. The neighborhood's convenient location provides easy access to shopping centers, schools, and healthcare facilities, while still preserving a sense of tranquility.
Overall, these neighborhoods offer similar advantages to Carawood - well-designed and constructed homes, active and friendly communities, and a host of amenities that facilitate a comfortable and engaging lifestyle. The proximity to downtown Franklin and the broader Nashville area is an additional shared benefit, adding an element of convenience to the elegance and community spirit found in these desirable locales.
Food Scene
Within minutes from Carawood, Franklin's thriving food scene is readily available, offering a wide range of dining options that are sure to satisfy all culinary desires. For instance, Gray's On Main is a local favorite, housed in a historic, 19th-century pharmacy. Known for its Southern-inspired menu and unique craft cocktails, it offers an excellent option for both casual lunches and romantic dinners. The ambiance, complete with reclaimed wood and vintage décor, creates a unique, historic dining experience you won't soon forget.
If you're craving some authentic Italian cuisine, you'll find it at MAFIAoZA's Pizzeria and Neighborhood Pub. Renowned for their stone-oven pizza with delectable, fresh ingredients and a wide selection of pastas, salads, and Italian specialties, this place is a paradise for lovers of Italian cuisine. The warm, welcoming atmosphere adds to the charm, making it a popular spot for family meals and get-togethers.
For those interested in international cuisine, Cool Cafe offers a fantastic selection of Korean dishes. Known for its Bibimbap and Korean Fried Chicken, this little gem is a wonderful spot to enjoy a quick lunch or a leisurely dinner. The friendly staff and delicious food provide a delightful introduction to Korean cuisine.
Meanwhile, fans of American classics will find solace at the famous Puckett's Grocery & Restaurant. From mouth-watering BBQ to southern-style breakfast, this local hotspot is cherished for its homestyle cooking, live music, and amiable service. Its laid-back atmosphere and comfort food make it a great place to unwind after a long day.
For a quick bite or coffee, don't miss Frothy Monkey. This local coffeehouse serves up some of the best artisanal coffees in the area, alongside a tempting menu of sandwiches, salads, and baked goods. It's a perfect place to enjoy a relaxed breakfast or a casual meeting.
For more upscale dining, Red Pony Restaurant stands as a standout choice. Located in a charming, historic building on Franklin's Main Street, the restaurant serves a sophisticated menu with a Southern twist. Known for its creative culinary offerings and wine pairings, Red Pony is an excellent choice for special occasions or a date night.
From cozy coffee shops to fine dining, the area around Carawood truly offers a world of flavors. Each restaurant brings its own unique charm and menu, contributing to Franklin's vibrant and diverse dining scene.
Entertainment
For residents of Carawood, Franklin, TN, there is no shortage of entertainment and sporting events within a short drive. Let's start with the Franklin Theatre. This historic venue, which dates back to the 1930s, hosts a range of events, from live music concerts to classic movie screenings and theatrical performances. It has seen a recent resurgence as a beloved local cultural institution, presenting world-class entertainment in an intimate, community setting.
Speaking of music, if you're a fan of the country and blues scene, you're in for a treat. Franklin is a quick drive to Nashville, the world-renowned Music City. The city's vibrant music scene is alive in the honky-tonks of Broadway, the Grand Ole Opry, and the Ryman Auditorium, all offering regular performances from both established and upcoming musicians.
For sports enthusiasts, the area around Carawood also offers plenty of action. Whether you enjoy participating or watching, options abound. A short drive will take you to Brentwood, where you can catch a high school football game at Brentwood High School's James C. Parker stadium. Meanwhile, the Vanderbilt Legends Club offers a 36-hole golf course, providing a challenge for golfers of all skill levels. If you're a fan of professional sports, you'll appreciate the proximity to Nashville, home to the Tennessee Titans (NFL), Nashville Predators (NHL), and Nashville SC (MLS). These major league teams regularly host games, creating a vibrant and exciting atmosphere for sports fans.
On the more relaxed side of entertainment, Carawood is just minutes away from Arrington Vineyards. Owned by country music artist Kix Brooks, it provides an ideal setting for a day of wine tasting or picnicking. The vineyard frequently hosts "Music in the Vines," a free event where you can enjoy live music while taking in the picturesque scenery.
For residents interested in participating in sporting events, the local YMCA offers a wide range of programs and leagues for both adults and children. From basketball to soccer, there are numerous opportunities to stay active and competitive.
In terms of festivals and events, the Main Street Festival, held in downtown Franklin, is one of the largest in the Southeast. It features live music, children's activities, arts and crafts vendors, and a food court. It's a great way to spend a day with family or friends, soaking up the local culture and community spirit.
Clearly, the area surrounding Carawood offers an impressive array of entertainment and sporting options. With everything from live music and theater to professional sports and community festivals, there's always something to enjoy.
Health and Wellness
Carawood, Franklin, TN, is surrounded by an array of health and wellness options that support a balanced and healthy lifestyle for its residents. For starters, the local YMCA is an exceptional resource offering a broad spectrum of fitness classes from yoga and Pilates to high-intensity interval training and strength conditioning. They also have a well-equipped gym and an indoor swimming pool, providing year-round opportunities for physical activity.
Just a few minutes from Carawood, you'll find a wealth of outdoor recreational opportunities that help keep the community active. For instance, Pinkerton Park, with its extensive trail system, is a favorite spot among joggers and walkers. Additionally, it has a large playground area for children and plenty of green spaces for outdoor yoga or relaxation. Similarly, the scenic Harpeth River offers opportunities for canoeing and kayaking, ideal for those who prefer a more adventurous approach to fitness.
For those who find peace and wellness through the arts, the Painted Tree Yoga studio downtown Franklin offers a unique blend of yoga and art classes. Here, one can engage in various yoga styles, including Vinyasa, Yin, and Restorative, and then unwind with an art class, creating a holistic mind-body experience.
Nutrition is another vital aspect of health and wellness, and Carawood residents have access to a number of stores that promote healthy eating. The local Franklin Farmers Market, open every Saturday, offers a wide variety of fresh, locally-sourced produce, dairy, and meat products. Also, Whole Foods Market, located just a short drive away, provides a great selection of organic and natural foods to help support your healthy cooking habits at home.
For more specialized health and wellness services, the area boasts several highly-regarded healthcare facilities. Williamson Medical Center is a leading healthcare provider, offering a range of medical services from routine check-ups to specialist consultations. For mental health and therapy services, there are numerous providers in the area, such as the Refuge Center for Counseling.
Furthermore, wellness spas like Woodhouse Day Spa provide a serene setting for relaxation and rejuvenation. Offering a range of services from massages to facials and body treatments, these spas are perfect for those days when you need to unwind and de-stress.
In essence, the Carawood area has thoughtfully catered to the health and wellness needs of its residents. The variety of available options ensures that, whether you're looking to stay active, eat healthily, or find peace and relaxation, you have everything you need within easy reach.
Outdoor Lifestyle
Embracing an active outdoor lifestyle is easy when living in Carawood, Franklin, TN, thanks to the plentiful parks, nature trails, and outdoor amenities within close proximity. A standout among these is Harlinsdale Farm, a historic landmark that's now a 200-acre park. Home to a beautiful pond, trails for hiking and horseback riding, and a dog park, Harlinsdale Farm offers a range of activities for the whole family to enjoy. It also hosts the annual Pilgrimage Music & Cultural Festival, adding a dose of local culture to the mix.
Another beloved location for outdoor enthusiasts is Pinkerton Park, located just a short drive from Carawood. Its extensive trail system, which includes the scenic Tinkerbell Trail, offers joggers, walkers, and cyclists a delightful space to exercise while enjoying the beauty of nature. The park also features a large playground for children and picnic areas, making it a perfect spot for a family outing.
For water sports fans, the Harpeth River that flows through Franklin provides opportunities for canoeing, kayaking, and fishing. The river is part of the Harpeth River State Park, a linear park that manages nine river access sites along 40 river miles. Canoe access points are located at all sites, providing recreational boating and fishing opportunities.
A short drive will take you to the stunning Natchez Trace Parkway. This scenic drive is replete with hiking and biking trails, waterfalls, and picnic spots. Known for its spectacular fall colors and spring wildflowers, it's a nature lover's paradise. In addition, the parkway offers horseback riding trails and campgrounds for a truly immersive outdoor experience.
For golfing enthusiasts, there are several excellent golf courses in the area. Among these, the Vanderbilt Legends Club stands out with its 36-hole championship facility. Designed by Hall of Fame golfer Tom Kite, the courses provide a challenge for golfers of all skill levels amidst a breathtakingly beautiful landscape.
Finally, those who enjoy gardening will appreciate the Master Gardeners of Williamson County Demonstration Garden. Located in the Agricultural Exposition Park, this garden offers classes and workshops in sustainable gardening practices and provides a tranquil space to enjoy nature's beauty.
These parks, trails, and outdoor recreational opportunities make Carawood an ideal place for those who value an active and nature-centric lifestyle. The blend of natural beauty and accessible outdoor activities contributes to the balanced and fulfilling lifestyle that Carawood residents enjoy.
Education
In the public school sphere, Franklin is part of the highly-rated Williamson County School District. For elementary-age children, Walnut Grove Elementary School is well-regarded for its strong curriculum and commitment to fostering a nurturing and inclusive learning environment. For middle school education, Grassland Middle School stands out for its robust academic and extracurricular offerings, which include arts and athletics. When it comes to high schools, Franklin High School, known for its rigorous academic curriculum, championship-winning sports teams, and wide range of clubs and organizations, is one of the top-rated in the state.
For those who prefer a private education, there are several esteemed institutions in the area. Battle Ground Academy, a college-preparatory school for students from kindergarten through grade 12, boasts a challenging curriculum, state-of-the-art facilities, and a wide array of extracurricular activities. Another excellent choice is Franklin Road Academy, which offers a rigorous academic program in a Christian community. It serves students from pre-K through grade 12, nurturing a commitment to intellectual, spiritual, social, and physical growth.
Montessori School of Franklin offers another educational approach, providing Montessori-style education for children aged 2.5 to 12 years old. This method of schooling encourages self-directed learning, creativity, and critical thinking skills.
Further, for parents of children with unique learning needs, New Hope Academy is a noteworthy option. It's a diverse, democratic community, committed to academic excellence, and an open-hearted approach to learning that celebrates the joy of childhood.
In terms of higher education, Franklin is a short drive away from several acclaimed universities in Nashville, including Vanderbilt University, Belmont University, and Lipscomb University. These institutions offer a broad spectrum of undergraduate, graduate, and professional programs.
From a strong public school system to a variety of private and alternative education options, Carawood offers its residents access to a wide range of high-quality educational opportunities. The presence of these institutions contributes to the overall appeal of Carawood as a place for families to settle and grow.
Shopping and Retail
Residents of Carawood, Franklin, TN, enjoy a variety of shopping and retail options that cater to every taste and need. From charming boutiques to convenient shopping centers, the area offers a unique blend of the traditional and the modern.
A prominent feature of Franklin's retail landscape is the historic Downtown Franklin, just a few minutes away from Carawood. This thriving retail district is home to an array of unique boutiques, antique stores, and local artisans. Shops like White's Mercantile, Savory Spice Shop, and the Iron Gate provide a diverse selection of goods, from home decor and gourmet food items to antiques and jewelry. This charming shopping district offers a delightful, leisurely shopping experience with a distinct local flavor.
For a more traditional shopping experience, Cool Springs Galleria is the go-to destination. This large, indoor shopping mall features over 150 stores, including major retailers like Macy's, Dillard's, and Apple. It also houses a variety of dining options, from casual eateries to more upscale restaurants. It's a one-stop destination for fashion, electronics, home goods, and more.
If you're after some bargain hunting, the Franklin Farmers Market is a treasure trove of fresh, locally-sourced produce, artisanal food products, and handcrafted items. Open every Saturday, it's a vibrant spot where you can support local farmers and craftspeople while shopping for your weekly groceries or finding unique gifts.
For home improvement and gardening needs, The Home Depot and Lowe's are both conveniently located a short drive from Carawood. And for grocery shopping, there are multiple options nearby including Publix, Kroger, and Whole Foods.
For upscale shopping, the Hill Center in the nearby Brentwood offers a mix of high-end boutiques and national retailers, along with dining options. Stores like Anthropologie, J.McLaughlin, and Paper Source provide a boutique shopping experience, while eateries like Uncle Julio's and California Pizza Kitchen offer places to relax and refuel.
The variety of shopping and retail options near Carawood, Franklin, TN, are a testament to the area's blend of historic charm and modern convenience. Whether you're in need of a last-minute item, searching for the perfect gift, or just enjoying a day of retail therapy, you'll find what you need within easy reach.
Business and Economy
The economy near Carawood, Franklin, TN, is buoyed by a diverse array of businesses and industries, from healthcare and education to technology and entertainment.
Healthcare is one of the most significant sectors in the region. Williamson Medical Center, a comprehensive health system, is one of the area's largest employers, offering a wide range of services and specialty care. Additionally, numerous healthcare providers, ranging from local practitioners to specialist clinics, contribute to the robust healthcare industry.
The technology sector is also thriving, with several tech companies choosing Franklin as their headquarters. Nissan North America, a prominent automobile manufacturer, has its headquarters in Franklin, providing numerous jobs in a variety of sectors including engineering, design, and administration. Meanwhile, Mars Petcare, a global leader in pet care products, also has its U.S. headquarters in Franklin, contributing to the local economy.
Franklin's close proximity to Nashville, known as Music City, means the entertainment industry is a significant player in the local economy. The city is home to several recording studios, music management companies, and venues that generate a variety of entertainment-related jobs.
Education is another key industry, with the Williamson County School District and several private and charter schools among the top employers. These educational institutions provide numerous jobs for teachers, administrators, and support staff.
Retail and hospitality are also key contributors to Franklin's economy, with Cool Springs Galleria, a large shopping mall, and a variety of restaurants, hotels, and tourist attractions creating numerous jobs and attracting a steady stream of visitors to the area.
Finally, Franklin's agricultural roots are still present with numerous farms contributing to local food production and agritourism. These farms often host community events, sell goods at local markets, and offer CSA programs, contributing to the local economy and food scene.
In essence, Carawood's location near Franklin offers residents a robust local economy with diverse job opportunities. The mix of industries provides a dynamic economic environment that supports a high quality of life for residents.
Hotels and Lodging
For visitors to Carawood, Franklin, TN, or residents hosting out-of-town guests, there are numerous accommodations to choose from, ranging from upscale hotels to charming bed and breakfast establishments.
One of the standout hotels in the area is the Franklin Marriott Cool Springs. With its well-appointed rooms, a state-of-the-art fitness center, and an on-site restaurant, it offers all the conveniences of a modern, upscale hotel. The Hilton Franklin Cool Springs is another excellent choice, offering sleek rooms, a rooftop restaurant, and a large outdoor pool.
For those seeking a boutique hotel experience, The Harpeth Hotel, located in downtown Franklin, is the perfect choice. It's a luxury hotel that seamlessly blends southern charm with contemporary amenities. Guests can enjoy their beautifully decorated rooms, a riverside patio, an upscale restaurant, and easy access to the shopping and dining options in downtown Franklin.
For visitors looking for a more intimate and historic experience, the area is home to several bed and breakfasts. Among these, the Magnolia House Bed and Breakfast is a standout. This historic home, built in the late 1800s, provides a comfortable and cozy environment for guests. Each room is individually decorated, and guests can enjoy a homemade breakfast every morning in the elegant dining room.
Another charming option is the Brentwood Bed and Breakfast, set on ten acres of beautiful landscapes, with a peaceful ambience that makes for a relaxing getaway. With its elegantly appointed rooms and scrumptious Southern breakfasts, it provides a unique home-away-from-home experience.
If convenience is your top priority, the Drury Plaza Hotel Nashville Franklin offers easy access to the interstate and is just a few minutes' drive from Cool Springs Galleria. Known for its friendly service and comfortable rooms, it's an excellent choice for both leisure and business travelers.
In essence, whether you're looking for luxury hotel amenities, the charm of a historic bed and breakfast, or the convenience of a well-located chain hotel, there are ample lodging options near Carawood, Franklin, TN, to fit your needs.
Travel and Transportation
When it comes to travel and transportation, residents of Carawood, Franklin, TN, are well served by the region's robust transportation network. For air travel, the Nashville International Airport is the closest major airport and is located about 22 miles north of Franklin. This airport serves several major airlines, offering both domestic and international flights. The drive typically takes around 30 minutes, depending on traffic conditions. For private and corporate aviation needs, there's also the nearby John C. Tune Airport, located in West Nashville.
For residents who prefer public transportation, Franklin Transit operates a number of fixed routes and a TODD (Transit on DemanD) service within the city limits of Franklin. This local transit service provides convenient connections to key destinations such as the downtown Franklin area, Williamson Medical Center, and the Cool Springs Galleria. They also provide a convenient commuter service to Nashville, which is ideal for those who work in the city but prefer to live in the serene environs of Carawood.
For those who prefer to ride their bike or walk, many areas of Franklin, including downtown, are very pedestrian and bike-friendly. The city has made a conscious effort to expand and improve its sidewalk and bike lane infrastructure, making it easier and safer to get around town without a car.
Furthermore, ride-sharing services like Uber and Lyft are widely available and commonly used in the Franklin area. These services provide an easy way to get around town or to arrange a ride to the airport, especially for those who prefer not to drive.
While Carawood and Franklin enjoy a peaceful and slightly rural setting, residents have convenient access to well-planned public transportation and are in close proximity to a major airport. This makes for a community that enjoys the best of both worlds - serene suburban living with the conveniences of a well-connected location.