Cannonwood, Franklin, TN Homes for Sale
Cannonwood, Franklin, TN Property Listings
December 5, 2023
Rather speak with a local Cannonwood, Franklin real estate agent on the phone instead? Give us a call at
(615) 257-8317
for a free consultation. We look forward to helping you find the perfect home!
Cannonwood Homes
Cannonwood homes, located in the charming city of Franklin, Tennessee, are a testament to southern style and comfort. They are predominantly characterized by spacious designs that draw from traditional architectural styles, blending the grace of American Colonial, Victorian, and French Country homes. High ceilings, generous windows, and open floor plans are a common feature, creating a sense of space and inviting ample natural light. Hardwood floors, classic fireplaces, and designer kitchens demonstrate an emphasis on quality and craftsmanship that is reflective of the overall spirit of the community. The homes often come with large, landscaped yards and outdoor entertainment spaces, catering to the residents' penchant for social gatherings and an outdoor lifestyle.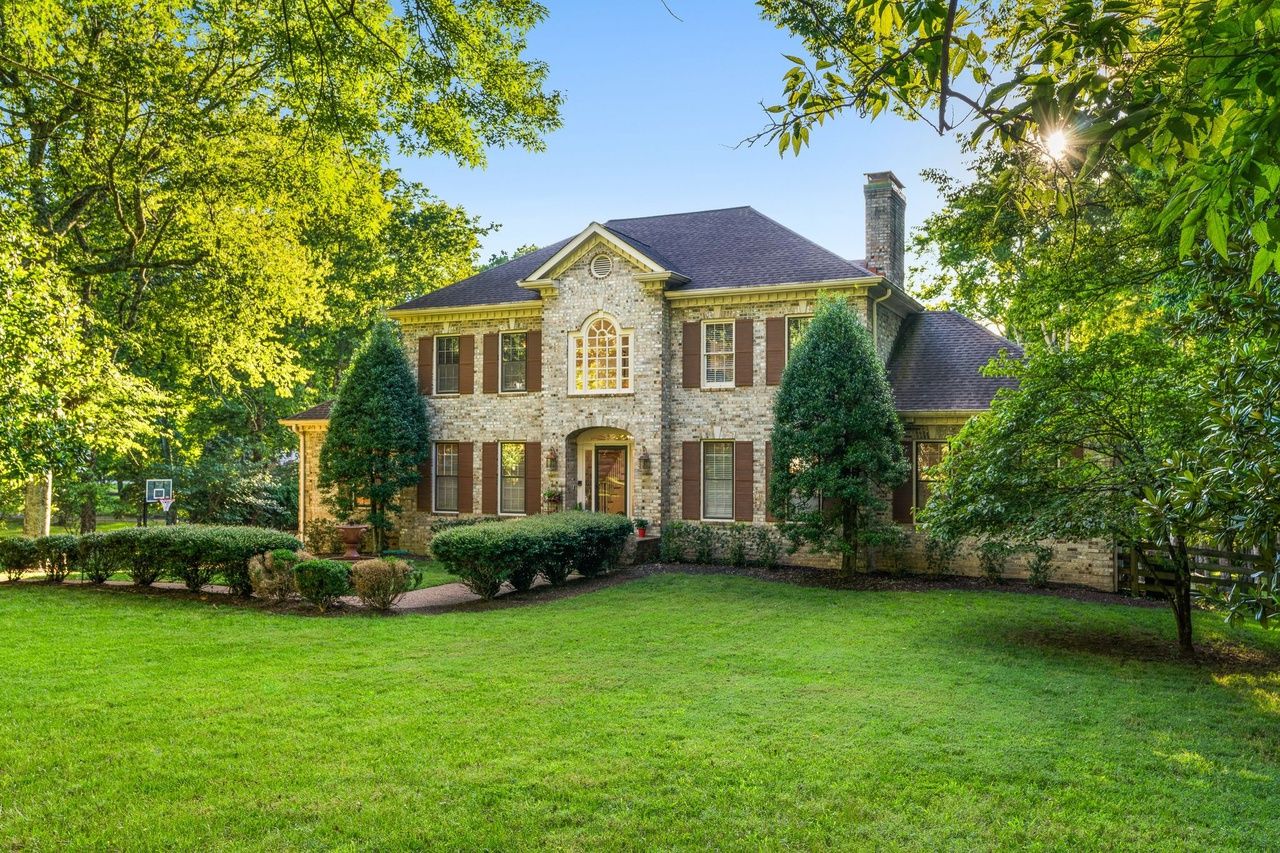 A key feature of Cannonwood homes is their location within the Franklin area. Nestled in a peaceful suburb, these homes offer an escape from the hustle and bustle of city life while still being conveniently close to the amenities of Franklin city center. The Cannonwood neighborhood is known for its quiet streets lined with mature trees, promoting a serene environment that encourages relaxation and recreation. The homes here have the advantage of not just being houses, but an integral part of a close-knit community.
The Cannonwood community is both welcoming and active, with an emphasis on neighborhood involvement. Residents enjoy access to a variety of community facilities and amenities. For those who enjoy outdoor activities, there are several parks and green spaces in and around the Cannonwood area, making it a prime location for families, nature enthusiasts, and outdoor fitness enthusiasts. In particular, the nearby Harlinsdale Farm is a local favorite, with its walking trails, dog park, and iconic horse barns.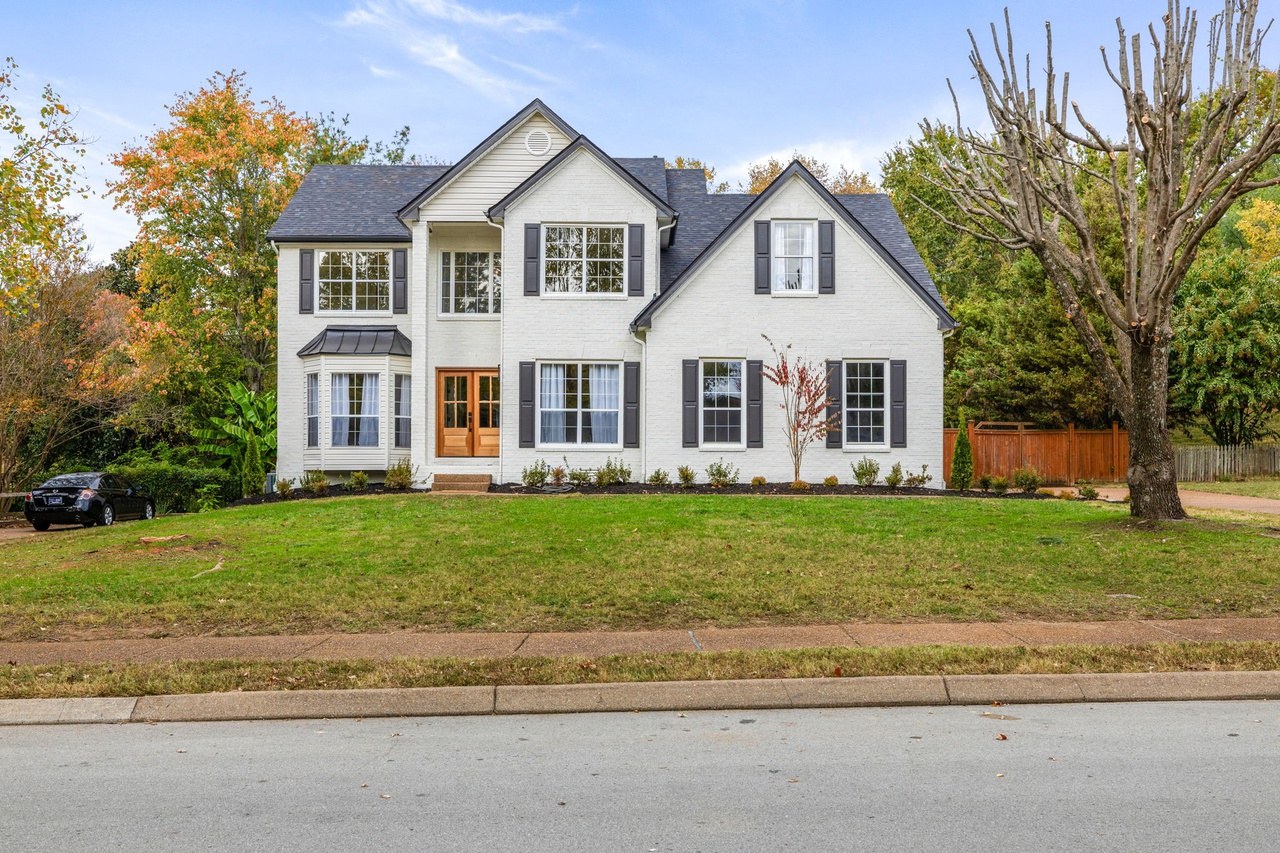 Shopping and dining options are also abundant in the surrounding area. Cool Springs Galleria, a large, upscale mall, is just a short drive away and offers a diverse selection of shops, restaurants, and entertainment options. Historic downtown Franklin, renowned for its preservation of the charming southern architecture, offers a unique shopping and dining experience with its array of boutique stores, restaurants, and cafes.
Furthermore, the homes in Cannonwood, Franklin, are part of a highly-regarded school district, which includes the top-rated Franklin High School. This focus on quality education makes the community an attractive option for families with school-age children. In addition, the area's safety, low crime rate, and the presence of several healthcare facilities contribute to the overall high quality of life in this neighborhood.
Similar Communities
In close proximity to Cannonwood, the community of Westhaven offers similar value and allure. The homes here are primarily built in traditional architectural styles, echoing the designs seen in Cannonwood. Hardwood floors, fireplaces, and gourmet kitchens are a common feature, indicating a high level of craftsmanship. Similar to Cannonwood, Westhaven offers a blend of tranquility and convenience with its location on the outskirts of Franklin city center. The community is well known for its large-scale amenities including a residents' club, swimming pools, and an 18-hole golf course, promoting an active and engaged lifestyle for its residents.
Another neighborhood that mirrors Cannonwood's charm is Fieldstone Farms. Fieldstone Farms homes boast of designs similar to those in Cannonwood, with classic elements of American architecture integrated with modern floor plans. The community, like Cannonwood, values outdoor recreation and social connectivity, providing access to tennis courts, swimming pools, and an expansive clubhouse. The community's setting, against the backdrop of rolling Tennessee hills, further enhances its appeal. Fieldstone Farms also enjoys the advantage of being part of the well-regarded Williamson County School District.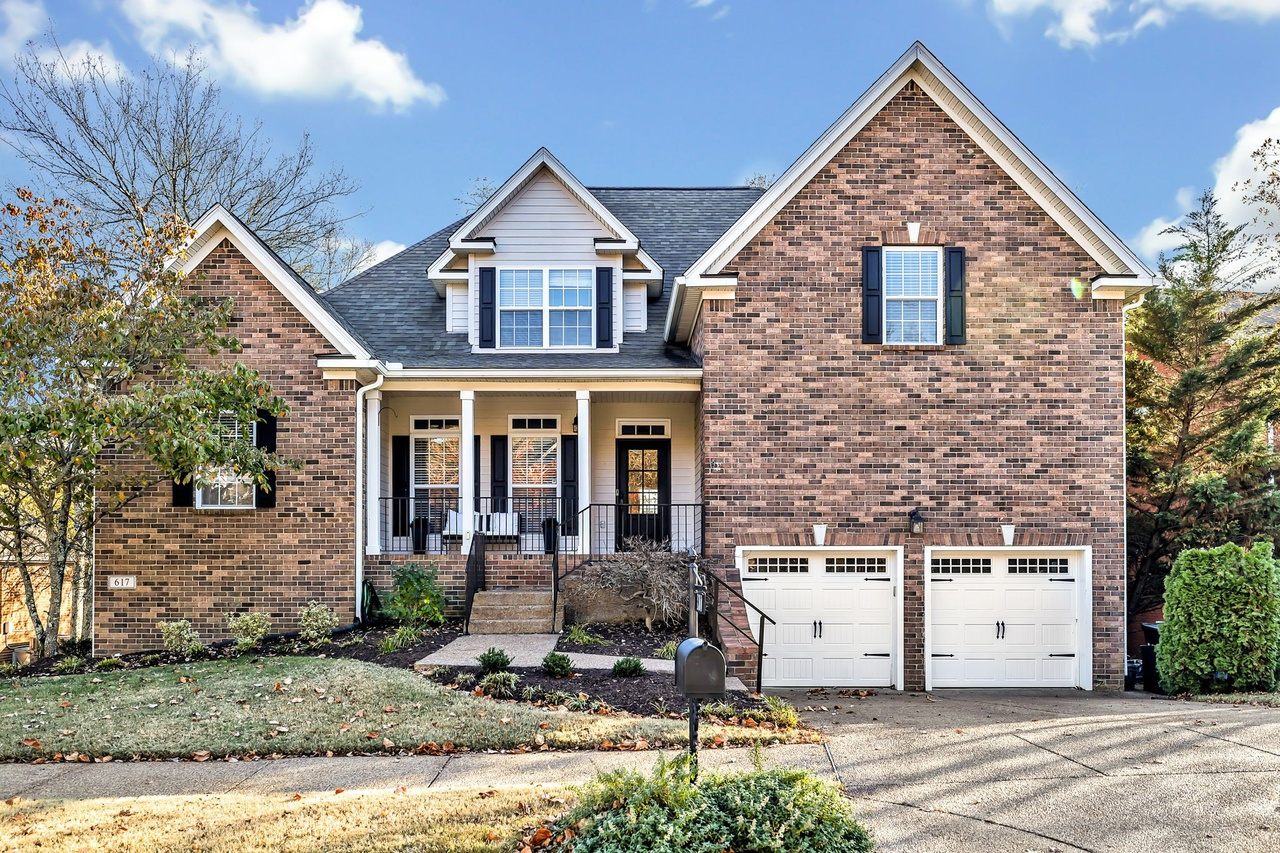 Sullivan Farms, another comparable neighborhood, offers beautiful homes with similar price points and construction styles as seen in Cannonwood. The neighborhood embodies a blend of colonial and contemporary architecture, with many homes offering expansive floor plans and upscale finishes. The community enjoys the serenity of suburban living while still being within a quick drive of Franklin's amenities. Sullivan Farms places a heavy emphasis on family-friendly living, as evident from its parks, community pool, and basketball court.
Moreover, the community of McKays Mill is also worthy of consideration when discussing neighborhoods similar to Cannonwood. The homes here display a tasteful blend of traditional and modern architecture, much like those in Cannonwood. McKays Mill also shares a similar lifestyle with Cannonwood, emphasizing a sense of community and active living. The neighborhood features amenities such as a clubhouse, an Olympic-size swimming pool, and a fitness center. In addition, the McKays Mill Towne Center provides a mix of shops and services for residents' convenience.
These communities - Westhaven, Fieldstone Farms, Sullivan Farms, and McKays Mill - provide lifestyle, construction, and price point comparable to Cannonwood. They demonstrate the best of what Franklin, Tennessee, has to offer, with their beautiful homes, engaging community life, and convenient proximity to the city's amenities.
Food Scene
Foodies and culinary enthusiasts living in or visiting Cannonwood are in for a real treat. The dining scene near this neighborhood offers an impressive array of cuisines and atmospheres that cater to a variety of palates. From classic Southern comfort food to gourmet international dishes, there's truly something for everyone.
Let's start with the local favorite, Puckett's Grocery & Restaurant. Puckett's is a staple in the Franklin community, offering traditional Southern dishes in a cozy and inviting environment. Their menu features classics like fried chicken, barbeque ribs, and shrimp and grits. And don't forget to leave room for their famous homemade cobblers!
If you're in the mood for some international flavor, Cool Cafe offers delicious Cuban cuisine. From traditional Cuban sandwiches to ropa vieja, the flavors are authentic and the atmosphere is lively and vibrant. It's definitely a must-visit spot for anyone wanting to experience a taste of Havana in the heart of Tennessee.
For those seeking a more refined dining experience, Gray's On Main is just the ticket. Housed in a restored historic building, Gray's offers a blend of classic and contemporary Southern dishes with a focus on locally sourced ingredients. Their drink menu is equally impressive, boasting an extensive selection of cocktails and local brews.
If pizza is more your speed, Mellow Mushroom serves up artisan pizzas in a funky, eclectic setting. Their menu offers a wide variety of options, including vegetarian and vegan choices, and their craft beer selection is not to be missed.
And of course, no discussion of dining options near Cannonwood would be complete without mentioning the local farmer's market. The Franklin Farmer's Market is a treasure trove of fresh, local produce, artisanal cheeses, and baked goods. It's also a fantastic place to discover local food trucks and pop-up food stalls on the weekends.
So, whether you're a resident of Cannonwood or just passing through, the diverse dining scene near this neighborhood ensures that you'll never be at a loss for great places to eat.
Entertainment
The neighborhood is surrounded by a range of venues and facilities that cater to a variety of interests.
If you're a music lover, the Franklin Theatre should be at the top of your list. This historic venue, restored to its former glory, offers a packed calendar of events featuring local and national musicians, movie nights, and theatrical performances. It's not just a concert venue; it's an immersive experience in an intimate setting that makes every event feel special.
On the other hand, if you're into history and culture, Carnton Plantation and Carter House are a short drive away. These Civil War-era sites offer guided tours and host several annual events that bring history to life, including battle reenactments and historical lectures. It's a fascinating look into the past that's both entertaining and educational.
For sports enthusiasts, A-Game Sportsplex offers a variety of options. This impressive facility, featuring ice hockey rinks, basketball courts, and a fitness center, hosts several leagues and tournaments throughout the year. Whether you're a player or a fan, it's a great place to get your sports fix.
Let's not forget about the Cool Springs Galleria for a bit of retail therapy. This large shopping complex hosts an array of stores and restaurants. But it's not just for shopping – the Galleria also regularly hosts community events, including concerts, seasonal festivals, and more.
Lastly, for the golfers among us, the nearby Westhaven Golf Club is a paradise. This beautifully maintained course offers stunning views, challenging play, and a welcoming clubhouse. They host tournaments throughout the year, offering a competitive yet friendly environment for golfers of all levels.
So whether you're into music, history, sports, shopping, or golf, Cannonwood's location near these vibrant venues ensures you're never far from an engaging event or activity.
Health and Wellness
The area surrounding Cannonwood in Franklin, TN, is flush with opportunities for those who are interested in maintaining a healthy and balanced lifestyle. From state-of-the-art fitness centers to tranquil outdoor spaces and exceptional healthcare facilities, it's a neighborhood that encourages wellness at every turn.
One place that immediately springs to mind is the Franklin Athletic Club. This expansive fitness center offers everything from weightlifting and cardio equipment to a variety of group fitness classes. They have dedicated spaces for yoga and Pilates, and even a heated indoor pool for swimming laps or participating in water aerobics. It's truly a hub for fitness enthusiasts of all levels.
For those who prefer to exercise in the great outdoors, there are several nearby parks that offer plenty of green space for running, biking, or just a leisurely walk. Pinkerton Park, for instance, features a lovely 1-mile walking trail along the Harpeth River. There's also the Aspen Grove Park with its hiking trails, picnic areas, and sports fields. Not only do these parks provide great opportunities for exercise, but they're also perfect for some quiet meditation or a family picnic.
Another standout in the local health and wellness scene is the Whole Foods Market at McEwen Northside. This upscale supermarket offers a wide selection of organic produce, responsibly sourced meats, and health-conscious pantry staples. Their salad and hot food bars are also top-notch, making it easy to grab a nutritious meal on the go.
The area is also served by several outstanding healthcare facilities. The Williamson Medical Center, known for its advanced medical treatments and highly skilled staff, is just a short drive away. There's also a variety of specialty clinics, dental offices, and mental health services in the area. For holistic and alternative treatments, places like the Lotus Room offer acupuncture and massage therapy.
In short, whether it's hitting the gym, taking a peaceful walk in the park, shopping for healthy foods, or seeking high-quality medical care, the Cannonwood area of Franklin has a wealth of resources to support a balanced and healthy lifestyle.
Outdoor Lifestyle
The Cannonwood area in Franklin, TN, is a veritable playground for those who love to embrace the great outdoors. With numerous parks, green spaces, and recreational facilities at hand, residents have the perfect setting to enjoy an active, outdoor lifestyle.
One gem in the area is Pinkerton Park. This spacious park is a favorite among locals for its scenic walking trails that meander along the Harpeth River. There's a fantastic playground for the kids, and the treetop adventure course adds a little thrill for the more adventurous park-goers.
Just a stone's throw from Cannonwood, you'll find the expansive Harlinsdale Farm. This historic horse farm turned public park is a sight to behold, with over 200 acres of open fields, walking trails, and the iconic white horse barns. It's the perfect spot for picnicking, hiking, or even catching a local polo match. And let's not forget about the farm's famous annual event, the Pilgrimage Music & Cultural Festival, which attracts music lovers from all over the country.
For those interested in a more strenuous outdoor activity, there's the Jim Warren Park. Featuring a wide range of sports facilities, including baseball fields, a disc golf course, and a skate park, it's the ideal spot for sports enthusiasts. And the lovely pond and picnic areas make it a great location for a family outing as well.
And let's not forget about the Natchez Trace Parkway, a scenic drive that's renowned for its beauty. The parkway is surrounded by nature trails, campgrounds, and picnic areas. It's a must-visit for those who enjoy hiking, bird-watching, or simply appreciating the stunning landscapes of Tennessee.
Water lovers will appreciate the proximity to the Harpeth River, known for its canoeing and kayaking opportunities. The river is perfect for a leisurely paddle, providing a unique way to appreciate the area's natural beauty.
So whether you're into hiking, sports, or simply relaxing in the park, the Cannonwood area offers a multitude of options to engage with nature and embrace an outdoor lifestyle.
Education
The area is served by the highly rated Williamson County School District and is also in close proximity to several exceptional private schools.
Franklin High School, recognized as one of the top high schools in the state, offers a comprehensive curriculum with an emphasis on college prep, including numerous Advanced Placement courses. The school is also noted for its exceptional sports and arts programs. On the other end of the spectrum, younger students attend Hunters Bend Elementary, a school that has earned accolades for its strong emphasis on reading and math proficiency.
If you're considering private school options, you'll be glad to know there's an impressive selection nearby. Battle Ground Academy, a co-ed independent college preparatory school, offers an enriching academic program for grades K-12. It boasts small class sizes and a faculty dedicated to fostering academic excellence and character development.
Franklin Classical School is another private institution worth considering. As a K-12 Christian classical school, it promotes a well-rounded education integrating faith and learning. The school's curriculum emphasizes classical learning, including Latin studies, logic, and rhetoric.
Another exceptional private institution is Montessori School of Franklin. Offering a student-centered approach from preschool through eighth grade, it fosters curiosity, creativity, and independent thinking. The school is dedicated to nurturing the whole child, and its multi-age classrooms encourage peer learning and social development.
For families seeking a faith-based education, St. Matthew Catholic School offers a comprehensive curriculum that integrates Catholic teachings for grades K-8. The school prides itself on its strong sense of community, commitment to service, and academic excellence.
Overall, the Cannonwood area in Franklin, TN provides a variety of high-quality educational options that cater to diverse learning styles and preferences. Whether opting for public or private education, families can be confident in the multitude of quality choices available to them.
Shopping and Retail
If you enjoy shopping, you'll find plenty to love about the Cannonwood area in Franklin, TN. From high-end boutiques to convenient retail centers, the area offers a wide variety of shopping destinations to satisfy any retail therapy cravings.
One of the top spots to start would be the Cool Springs Galleria. This large shopping complex offers an impressive selection of retail stores, from well-known national chains to unique local boutiques. Here, you can find everything from the latest fashion trends at stores like Macy's and H&M, to tech gadgets at the Apple Store, and home decor at Pottery Barn.
Just a short drive from Cannonwood, you'll find the historic Downtown Franklin area, known for its charming, walkable main street lined with an eclectic mix of shops. There are numerous local boutiques, antique shops, and specialty stores that sell a wide variety of goods. From handmade jewelry at Walton's Antique Jewelry, to unique home decor at The Iron Gate, and trendy outfits at boutique shops like Philanthropy, there's something to suit every shopper's taste.
For everyday conveniences, residents can head to Thoroughbred Village Shopping Center or Franklin Marketplace. These centers offer a range of shops and services, from grocery stores like Publix, to pharmacies, and home improvement stores like Home Depot. They make running errands quick and convenient, saving residents precious time.
If you're looking for a more unique shopping experience, the Factory at Franklin is a must-visit. This converted factory building is now home to a collection of artisans, retailers, and restaurants. Here, you can browse everything from handmade crafts and local artworks, to specialty food items and vintage clothing.
So, whether you're looking for the latest fashion, unique local crafts, or just need to run some errands, the Cannonwood area in Franklin, TN, offers a multitude of shopping options to suit your needs.
Business and Economy
The Cannonwood area in Franklin, TN is part of a robust local economy with a diverse array of businesses and industries. Whether it's healthcare, finance, retail, or technology, there are several key sectors that drive economic growth in the region.
Healthcare is a significant industry in the region, thanks to the presence of major medical facilities like the Williamson Medical Center and numerous other medical practices, ranging from family clinics to specialized care centers. These institutions not only provide critical healthcare services to the community but also create a large number of jobs in a variety of fields.
The financial services sector is another prominent player in the local economy. Companies like Franklin Synergy Bank and the FirstBank have regional offices here. Their presence strengthens the economic landscape, providing numerous opportunities in banking, insurance, and financial planning.
The presence of Cool Springs Galleria, one of the biggest shopping malls in the region, makes retail another major contributor to the local economy. With its mix of large national chains and unique local boutiques, it creates jobs in sales, management, and support services.
The technology sector is also gaining momentum in the region. Companies like Cybera, a leading provider of network and security solutions, and Metova, a world-leading technology and development company, have offices in Franklin. These tech firms stimulate local economy by attracting highly skilled professionals and fostering innovation.
Education also plays a substantial role in Franklin's economy. The high-ranking public schools and private institutions in the area not only serve local families but also create jobs for teachers, administrators, and support staff.
Lastly, tourism and hospitality contribute to the local economy, driven by Franklin's rich history, cultural events, and scenic beauty. Local hotels, restaurants, and tourist attractions provide a wide range of employment opportunities and draw visitors who contribute to the local economy.
In summary, whether it's healthcare, finance, retail, technology, education, or tourism, the diverse mix of industries near Cannonwood supports a vibrant and thriving local economy.
Hotels and Lodging
If you're planning a visit or looking for accommodation options near Cannonwood, Franklin, TN, you'll find a variety of choices ranging from luxury hotels to quaint bed and breakfasts that cater to different tastes and budgets.
Let's start with the notable Drury Plaza Hotel in Franklin. This upscale hotel offers spacious rooms, an indoor/outdoor pool, and even a complimentary hot breakfast. Its convenient location near Cool Springs Galleria means you'll be just a stone's throw away from some excellent shopping and dining options.
For those seeking a more boutique experience, the Harpeth Hotel, located in historic downtown Franklin, is worth a look. As a part of the Curio Collection by Hilton, it provides an intimate, luxurious experience with beautifully appointed rooms and a charming riverside setting. Plus, its location allows easy access to the unique shops and restaurants in downtown Franklin.
If a bed and breakfast is more your speed, the Magnolia House is a beloved local gem. This charming, historic B&B provides an intimate, homey environment. Each room is individually decorated with a blend of antique and contemporary furnishings, creating a uniquely welcoming atmosphere. The gourmet breakfast, prepared by the innkeepers, is a highlight that guests rave about.
For those looking for extended stay options, the Residence Inn by Marriott at Cool Springs offers spacious suites with full kitchens, making it perfect for longer stays. Guests can enjoy their indoor pool, fitness center, and even a grocery shopping service.
There's also the Aloft Hotel in Cool Springs, which brings a modern, funky vibe to the lodging scene. The hotel's vibrant design, tech-friendly amenities, and lively social scene centered around the W XYZ bar make it a popular choice among younger travelers.
So, whether you're looking for a luxury hotel, a charming B&B, or a long-term lodging option, the Cannonwood area and its surroundings offer a wide array of choices to make your stay comfortable and enjoyable.
Travel and Transportation
The Cannonwood area in Franklin, TN, is conveniently located for those who need to travel, whether by plane or public transportation. The nearest major airport is Nashville International Airport (BNA), which is approximately 25 miles away, or about a 30-40 minute drive depending on traffic. Nashville International Airport is a hub for several major airlines and offers non-stop flights to many destinations across the U.S., as well as some international destinations.
For residents who prefer public transportation, there are a few options available. The Franklin Transit Authority operates a number of routes throughout the city. These fixed routes provide access to key areas across Franklin, including the Cool Springs Galleria, Downtown Franklin, and many office complexes and medical centers.
In addition, the Franklin Transit Authority offers a TODD service, or Transit On DemanD. This service allows residents to schedule a ride in advance, which can be very convenient for reaching specific destinations within the Franklin and Cool Springs area.
For those needing to travel to Nashville, the Regional Transportation Authority (RTA) operates a commuter bus service, the Franklin Transit Connection, which links Franklin with downtown Nashville. This is a fantastic option for commuters who work in the city but prefer the quieter lifestyle that Franklin offers.
In terms of ride-sharing services, both Uber and Lyft operate in the area, offering another convenient mode of transport for those who prefer not to drive. These services are particularly handy for trips to the airport or for nights out in downtown Franklin or Nashville.
So, whether it's a trip to the airport, commuting to work, or just getting around town, residents of the Cannonwood area in Franklin, TN, have a variety of convenient transportation options at their fingertips.