Brownstones, Franklin, TN Homes for Sale
Brownstones, Franklin, TN Property Listings
October 1, 2023
Rather speak with a local Brownstones, Franklin real estate agent on the phone instead? Give us a call at
(615) 257-8317
for a free consultation. We look forward to helping you find the perfect home!
Brownstones Homes
The homes in Brownstones, Franklin, Tennessee, are reflective of the area's charm, boasting an elegant blend of classic architecture and modern comforts. Each townhouse within the Brownstones features a spacious layout, ranging from 2,000 to over 4,500 square feet, catering to a variety of household sizes. Many residences are equipped with luxurious amenities, such as gourmet kitchens with stainless steel appliances, hardwood floors, and energy-efficient systems. High ceilings and expansive windows create a sense of airiness, while private patios and rooftops offer stunning views of the Franklin scenery. The attention to detail is notable, with many homes showcasing decorative moldings, built-in bookcases, and fireplaces that add an inviting warmth to each living space.
The architecture of the Brownstones is reminiscent of traditional 19th-century design, characterized by the iconic reddish-brown sandstone facade that gives these buildings their name. Yet, they maintain a contemporary elegance with their clean lines and thoughtful floor plans. The exteriors, with their brick walls, bay windows, and tasteful landscaping, contribute to a sophisticated streetscape that complements the area's historical character.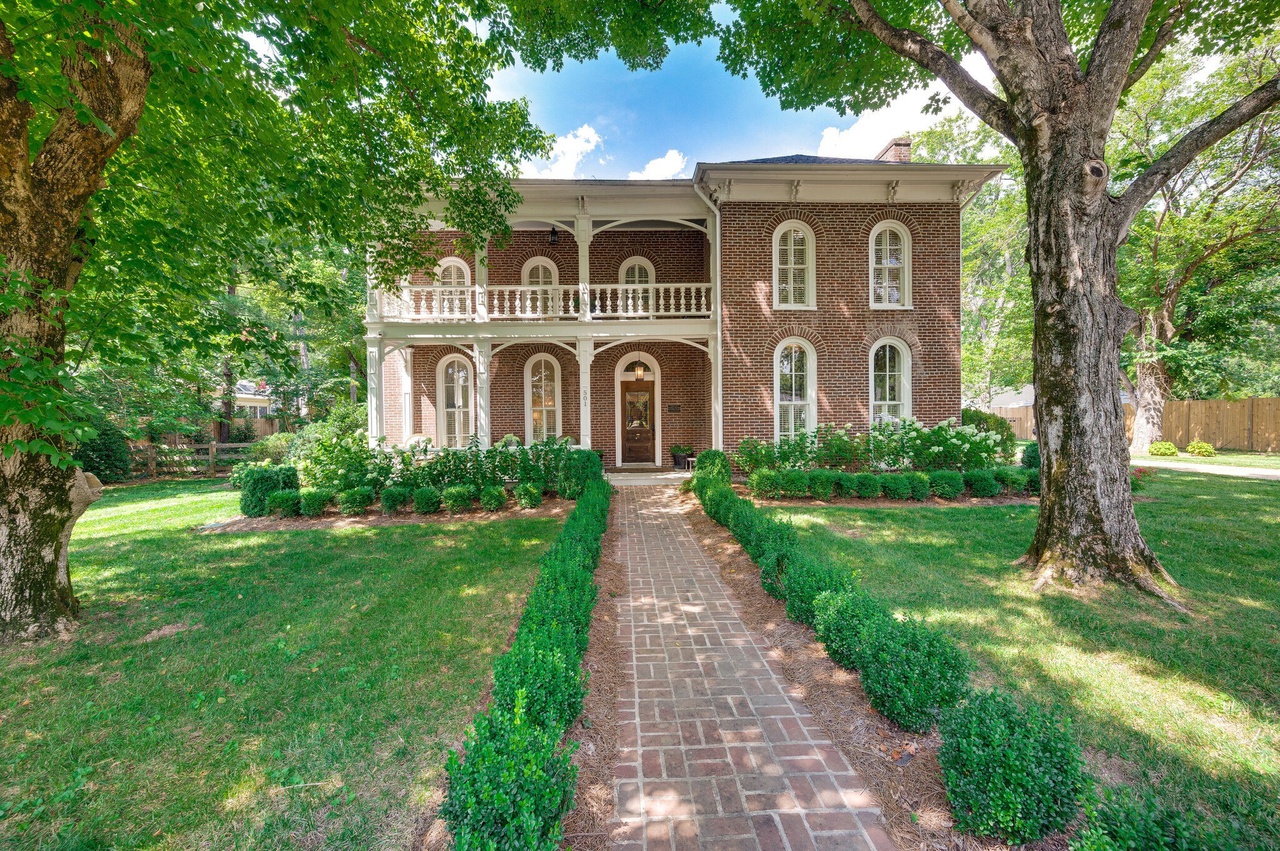 Apart from the houses themselves, the surrounding community offers a wealth of attractions and conveniences. The Brownstones are located just a few blocks away from Franklin's vibrant downtown area. This part of Franklin is known for its historic buildings, quaint boutiques, and a wide array of dining options, ranging from cozy cafés to high-end restaurants. Residents have the opportunity to enjoy a variety of festivals and events throughout the year that celebrate the local culture and community.
In terms of outdoor activities, Brownstones' proximity to several parks offers residents easy access to green spaces for recreation and relaxation. Parks such as Pinkerton Park and the larger Harlinsdale Farm are perfect for those who enjoy leisurely strolls, jogging, or picnics. Moreover, the Harpeth River that winds through Franklin is another natural attraction, offering opportunities for canoeing and fishing.
The community places a strong emphasis on education as well. Several well-regarded schools serve the Brownstones, providing families with children excellent educational options. In addition, there are numerous cultural institutions and historic sites nearby, including the Carter House and Carnton, which reflect Franklin's rich Civil War history.
Lastly, the sense of community in Brownstones, Franklin is palpable. Neighbors are often seen chatting on their porches or participating in community events. The local homeowner's association also organizes several gatherings throughout the year to foster a sense of camaraderie and mutual support among residents. The Brownstones community offers not just beautiful houses, but also a welcoming and engaging neighborhood to call home.
Similar Communities
A short distance from Brownstones, Franklin, you'll find the lovely community of Westhaven. Homes in this area feature a similar price point to Brownstones and boast an impressive array of architectural designs, from traditional to modern. Construction quality is also comparable, with builders emphasizing detail-oriented craftsmanship, high-quality materials, and luxurious amenities. Westhaven homes range in size from cozy cottages to sprawling multi-bedroom houses, catering to various household sizes. The community is known for its walkability, and residents enjoy access to a town center with shopping, dining, and professional services, a residents' club, pools, and a championship golf course. Like the Brownstones, Westhaven promotes a community-centered lifestyle, with numerous events and activities organized throughout the year.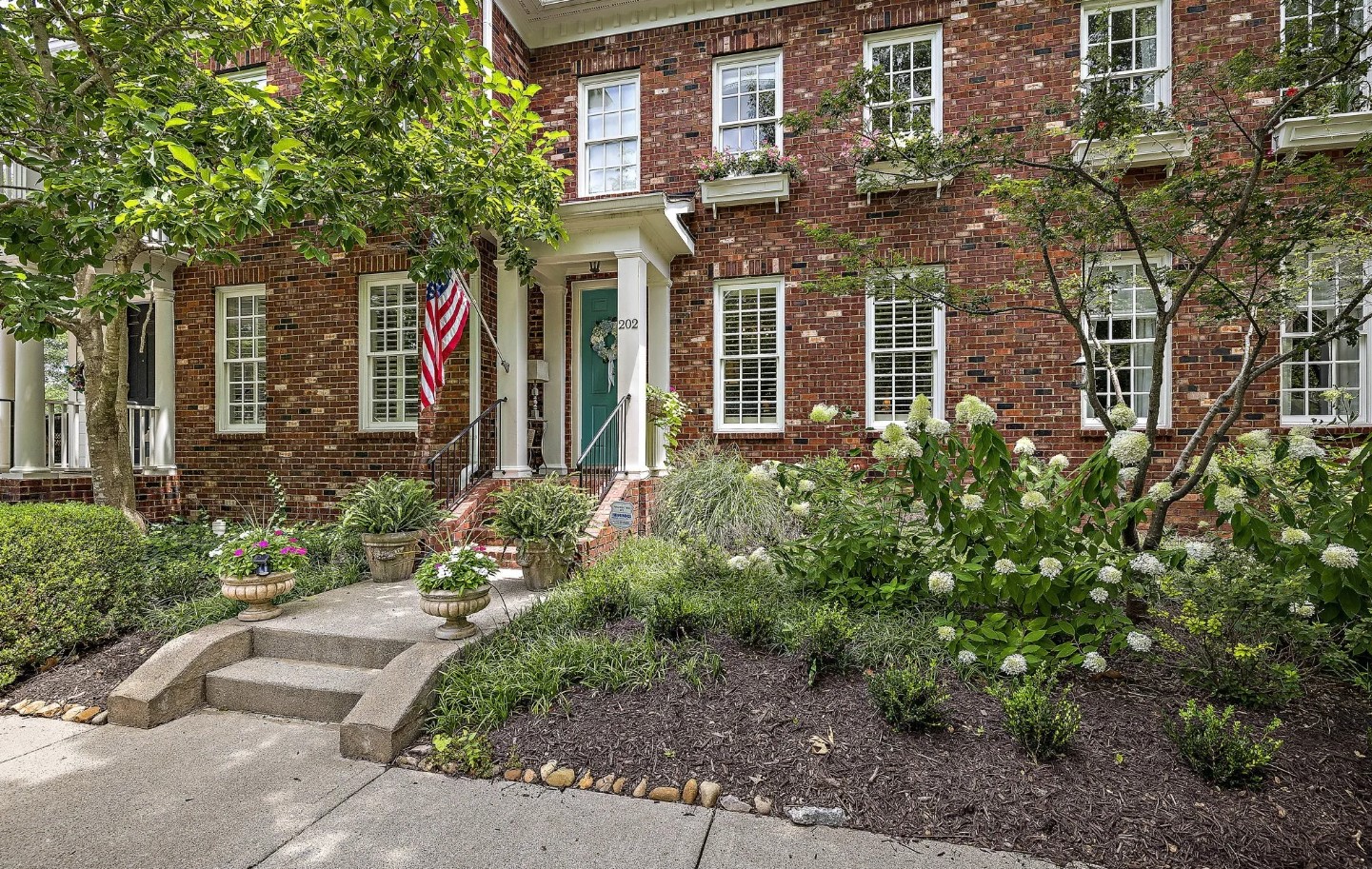 Another neighborhood that parallels Brownstones in construction, price point, and lifestyle is Laurelbrooke. Nestled in the rolling hills of Franklin, this gated community offers spacious, luxurious homes built with meticulous attention to detail. Interiors feature high ceilings, gourmet kitchens, hardwood floors, and custom details that lend each home a unique character. Outside, Laurelbrooke homes showcase beautifully landscaped yards and often include private outdoor living spaces. The community is well-equipped with amenities, including a clubhouse, pool, tennis courts, and a fitness center. The atmosphere in Laurelbrooke, much like the Brownstones, is characterized by a strong sense of community, with neighbors often gathering for various events and activities.
Located nearby is also the McKay's Mill community, a dynamic neighborhood that offers homes of similar price and quality to those in Brownstones. McKay's Mill homes feature a range of designs, from townhouses to larger single-family homes, all built with the same level of care and craftsmanship. This neighborhood also provides a wealth of amenities, including a clubhouse, pool, and fitness center, alongside parks and green spaces. McKay's Mill is centered around a town square that boasts shops, restaurants, and other conveniences, promoting an active, pedestrian-friendly lifestyle. The community spirit in McKay's Mill is strong, with the residents' association organizing various events that bring neighbors together.
Finally, the Lockwood Glen community also offers comparable homes in terms of construction and price. Lockwood Glen's homes are known for their exquisite detail, luxurious finishes, and ample square footage. Like the Brownstones, this neighborhood emphasizes both luxury and comfort, and its homes often feature modern amenities, spacious floor plans, and private outdoor spaces. The community itself is known for its green spaces, walking trails, and a community pool. Residents of Lockwood Glen enjoy the tranquility of their neighborhood, yet appreciate the easy access to downtown Franklin's bustling activity, creating a balance of quiet living and lively entertainment.
Food Scene
When it comes to dining near Brownstones, Franklin, the options are both diverse and delightful. Just a short stroll from the residences, you'll find the bustling Main Street, home to a myriad of charming eateries. Let's start with Gray's On Main. This popular spot, housed in a historic pharmacy, serves up a unique blend of traditional Southern cuisine and modern flavor fusions. It's hard to resist their shrimp and grits or the classic meatloaf. And let's not forget their renowned craft cocktails – the perfect accompaniment to a leisurely dinner.
For a taste of Italy, residents often head to Trattoria A. It's an Italian bistro that offers homemade pasta, wood-fired pizzas, and an impressive selection of Italian wines. There's a rustic charm to this place, and the warm, inviting ambiance makes it an ideal spot for a cozy dinner. Plus, they have some pretty incredible tiramisu!
If you're in the mood for some Southern comfort food, Puckett's Grocery & Restaurant is the place to go. Known for its laid-back atmosphere and live music, Puckett's serves up mouth-watering barbecue, fried chicken, and an array of down-home sides. It's the perfect place to unwind and enjoy some hearty fare while soaking up local tunes.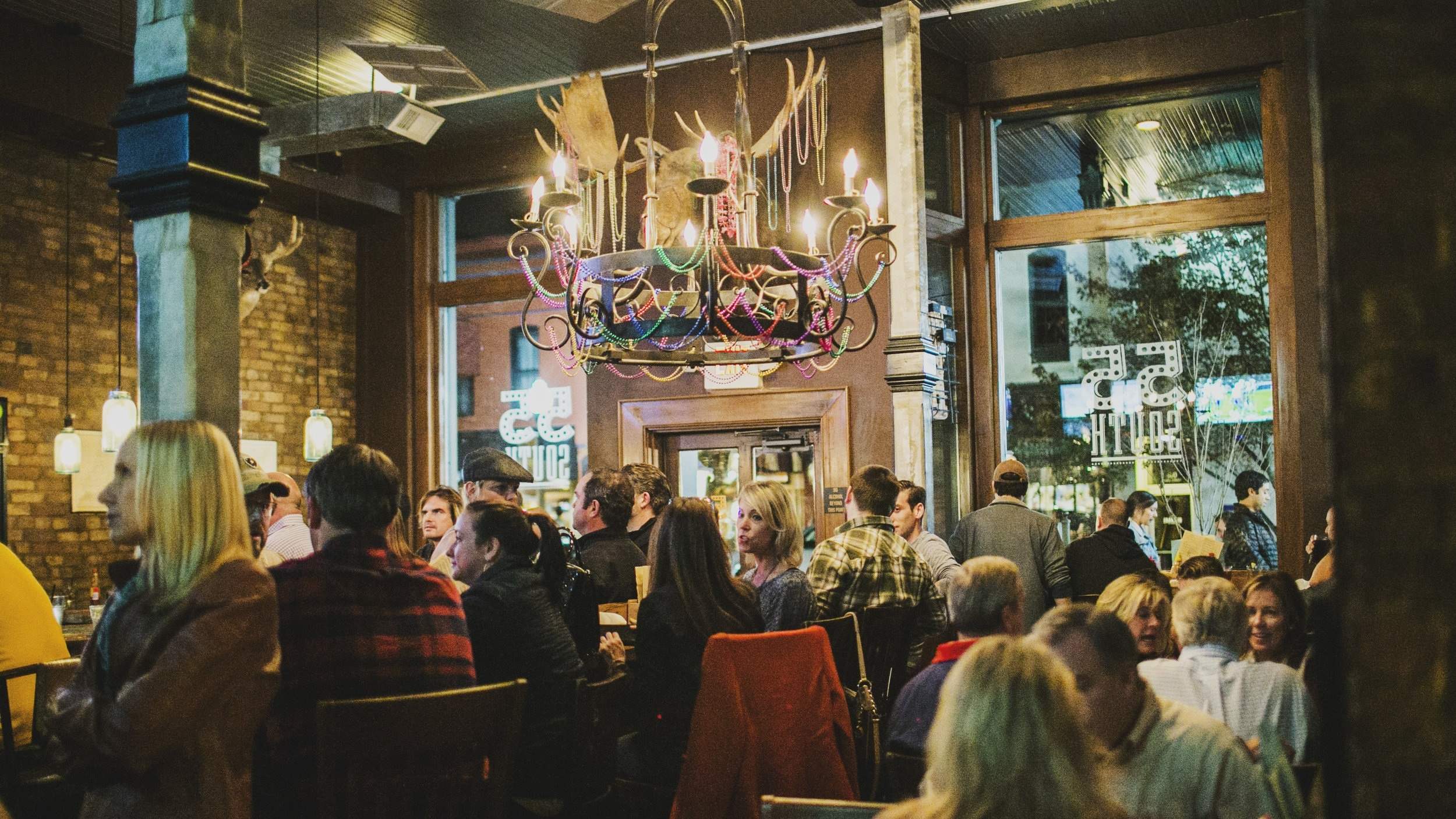 Then there's 55 South, a local favorite renowned for its creative take on Southern cuisine. Their menu is a testament to the culinary traditions of the Southern United States, particularly those found along Highway 55. Think jambalaya, shrimp and grits, and some of the best po' boys this side of the Mississippi.
For a more upscale dining experience, residents might choose to visit Cork & Cow. This elegant steakhouse serves an array of perfectly cooked steaks, innovative side dishes, and has a wine list that's sure to impress any connoisseur. The intimate, sophisticated atmosphere is ideal for special occasions or a romantic evening out.
And these are just a handful of options! The area is also dotted with coffee shops, bakeries, sushi spots, and so much more. It's safe to say that residents of Brownstones, Franklin, are spoiled for choice when it comes to dining options.
Entertainment
Absolutely, I'd be happy to share what I know about the entertainment and sporting events near Brownstones, Franklin, TN.
If you're a sports enthusiast, you're in for a treat. One of the most significant sporting venues in the area is the Nissan Stadium in nearby Nashville, which is home to the Tennessee Titans. NFL games are a huge draw and the atmosphere is truly electric. In addition, the Nashville Predators, a NHL team, play their games at the Bridgestone Arena, which also hosts a variety of concerts and other entertainment events throughout the year.
In terms of local sports, Franklin is home to minor league baseball team, the Franklin Falcons, and attending a game at their home field is a favorite pastime for locals. If you enjoy golf, there are also several beautiful golf courses around Franklin, including the highly-rated Westhaven Golf Club.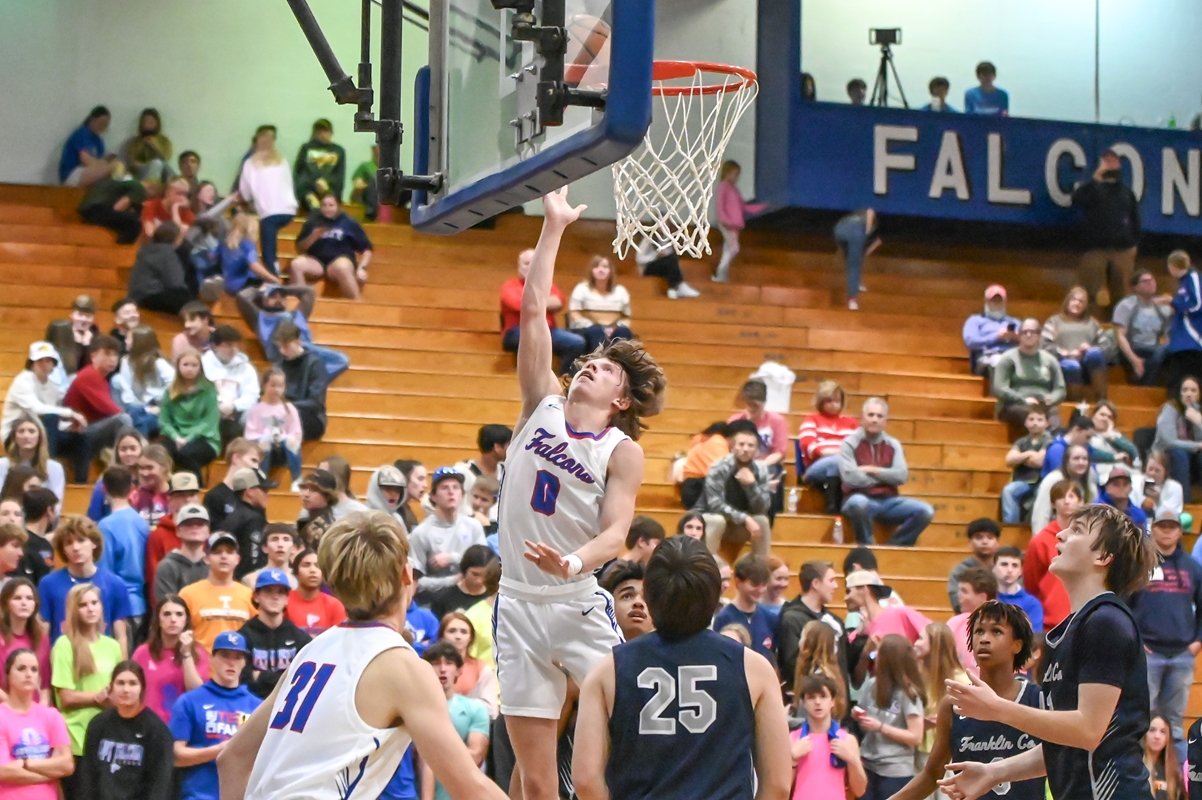 For those who prefer cultural and music events, Franklin and the wider Nashville area are renowned for their live music scene. The historic Franklin Theatre, right in downtown Franklin, offers an eclectic mix of movies, live music, and stage performances. A bit further out, the legendary Grand Ole Opry and Ryman Auditorium in Nashville host some of the biggest names in country music.
Not far from Brownstones is the Lotz House Civil War Museum, which is not only a fascinating historical site, but also frequently hosts Civil War reenactments, lectures, and other special events. Finally, the annual Pilgrimage Music & Cultural Festival held at The Park at Harlinsdale Farm in Franklin brings together musicians, artisans, and food vendors for a truly unique experience.
Whether you're a sports fan, a music lover, or a history buff, there's always something happening near Brownstones, Franklin, TN.
Health and Wellness
Of course, I'd be happy to talk about health and wellness options near Brownstones, Franklin, TN!
Franklin boasts numerous opportunities to maintain an active lifestyle, beginning with its numerous parks and recreational areas. The Aspen Grove Park and the Jim Warren Park, for instance, have multiple walking and jogging trails and sport facilities for the community to use. The Harpeth River also offers opportunities for kayaking and canoeing, providing a fun and engaging way to stay fit.
For those who prefer indoor activities, Franklin is home to a number of well-equipped fitness centers, such as the Franklin Athletic Club, offering various types of classes from yoga to high-intensity interval training (HIIT). Alternatively, the Orange Theory Fitness is known for their heart rate-based interval training, which is a great option for those seeking a personalized and guided fitness regime.
In terms of nutrition, Whole Foods Market and The Fresh Market are within close proximity, providing an array of organic, gluten-free, and vegan options. For those days when you don't feel like cooking, there are several healthy eating establishments in the area, like the I Love Juice Bar and the Franklin Juice Company. These spots are perfect for grabbing a refreshing, nutrient-packed smoothie or acai bowl.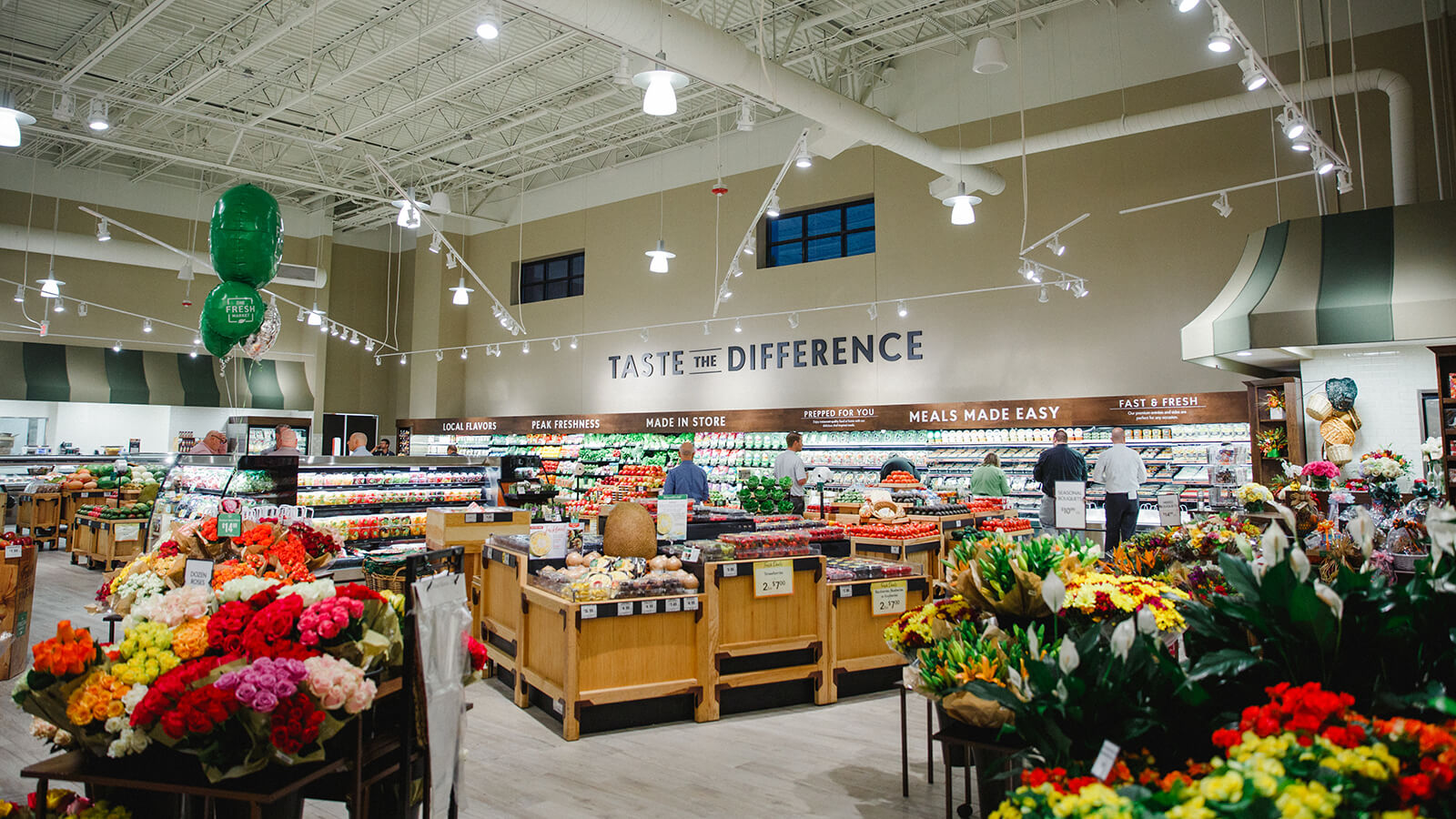 If relaxation and mindfulness are important to your wellness routine, you might be interested in the variety of yoga and meditation centers in the area. One popular spot is Half Moon Yoga Healing, which offers classes for all experience levels and also conducts wellness workshops regularly.
There's also a strong focus on holistic and integrative healthcare in Franklin. You can find a number of wellness centers such as the Sage Integrative Health Center and Vitality Functional Medicine, which focus on a comprehensive approach to health, encompassing not just physical but also mental and emotional well-being.
Health and wellness options are abundant near the Brownstones, providing plenty of support for a balanced and healthy lifestyle. Whether it's being active, eating well, or taking care of your mental health, there's something to cater to every individual's needs.
Outdoor Lifestyle
Sure, I'd be glad to discuss the various options for outdoor activities and nature experiences near Brownstones, Franklin, TN!
For starters, the outdoor lifestyle is a significant part of living in Franklin, given its numerous parks. One notable spot is Pinkerton Park, which boasts beautiful walking trails, a disc golf course, and playgrounds for children. It's a popular place for picnics, and with its proximity to downtown, it's a great way to take a break from city life. Similarly, Jim Warren Park has excellent facilities, including soccer fields, a baseball diamond, tennis courts, and a large pond, making it a perfect spot for sports enthusiasts and families alike.
Just a short drive from Franklin is the sprawling Percy Warner Park in Nashville, renowned for its scenic views, extensive hiking trails, and equestrian paths. If you're into birdwatching or wildlife photography, the Radnor Lake State Park is a must-visit. It's a natural area within Nashville that provides a tranquil and serene atmosphere for visitors, with plenty of opportunities to spot local wildlife.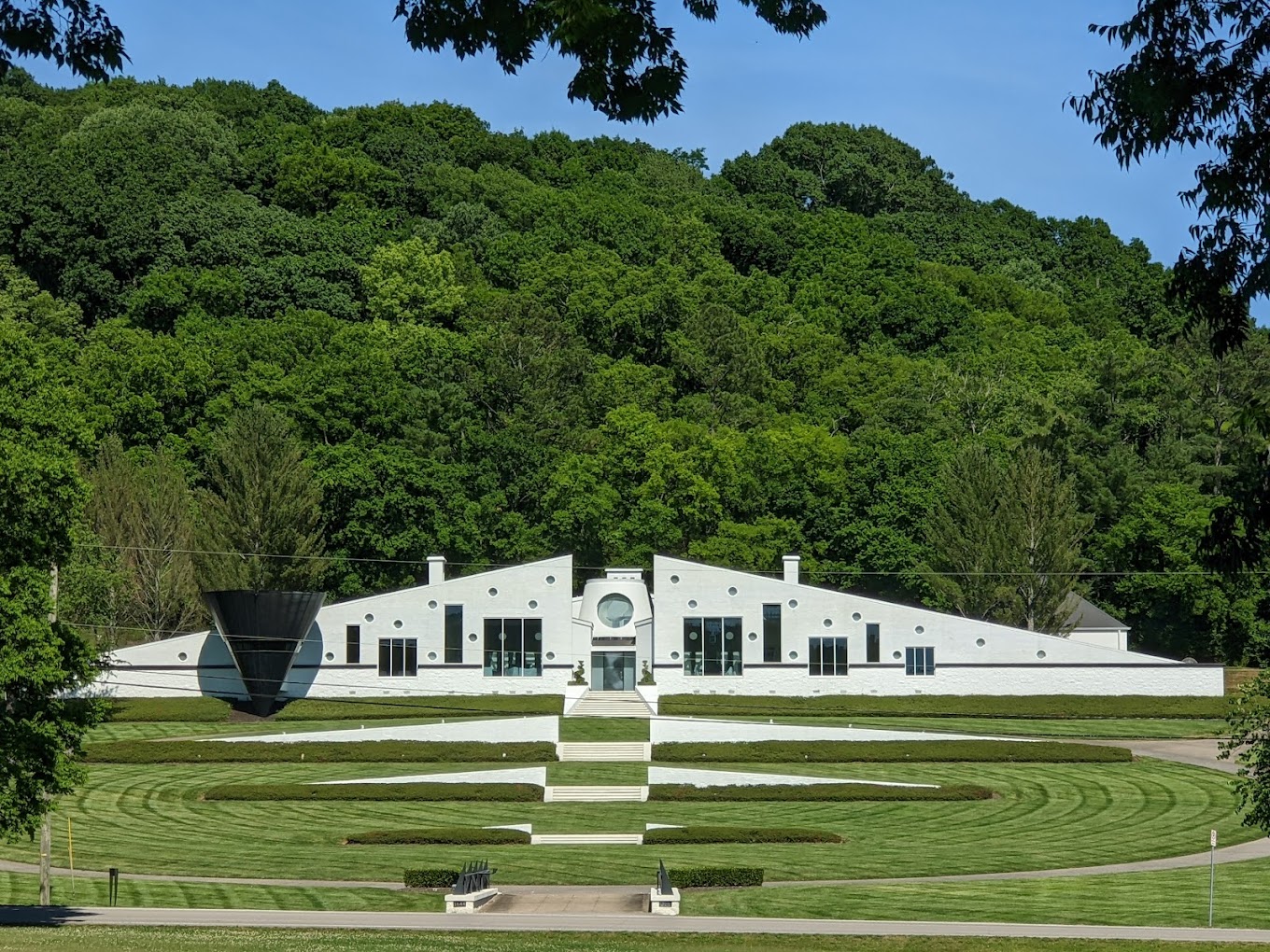 If water activities are more your speed, the Harpeth River runs right through Franklin, offering plenty of spots for canoeing and kayaking. The river is a great way to spend a hot summer day, whether you're in for a gentle paddle or a more challenging trip downstream.
On the topic of challenging outdoor activities, Franklin is surrounded by several great golf courses. Westhaven Golf Club and Forrest Crossing Golf Course both offer well-maintained fairways and stunning views, providing a great opportunity to enjoy the outdoors while working on your swing.
For those who love gardening and local produce, the Franklin Farmers Market held at The Factory at Franklin is a treasure trove of fresh fruits, vegetables, and artisanal food products, all locally grown and produced. It's also a great place to connect with the local community and appreciate the agricultural heritage of Tennessee.
All in all, the area around Brownstones, Franklin, TN offers a myriad of outdoor activities and natural beauty, catering to a diverse range of interests and providing ample opportunities to enjoy the Tennessee countryside.
Education
Certainly! The area around Brownstones, Franklin, TN is known for offering a variety of high-quality educational options, both public and private.
On the public side, the Williamson County School District serves Franklin and is consistently ranked as one of the top school districts in the state. Franklin Elementary, Freedom Intermediate, and Franklin High School are all part of this district, and each has received high marks for their curriculum, student engagement, and faculty dedication.
Parents seeking specialized or alternative education models can also consider the public Franklin Classical School, which follows a unique, classical educational model that incorporates aspects of traditional liberal arts education with a strong focus on critical thinking and character development.

For those considering private education, Franklin offers a number of excellent choices. Battle Ground Academy, a prestigious college preparatory school, offers rigorous academics in a nurturing environment for students from kindergarten through 12th grade. Similarly, the Montessori School of Franklin offers a child-centered educational approach for preschool and elementary-age children, focusing on fostering independence, curiosity, and a lifelong love of learning.
Another noteworthy private institution is St. Matthew Catholic School, which offers a faith-based education for students from kindergarten to 8th grade, while integrating strong academics with spiritual and character development.
For those with special education needs, the Gentry's Educational Foundation provides tailored educational programs for students with learning differences, ensuring they receive the support necessary to thrive in their educational journeys.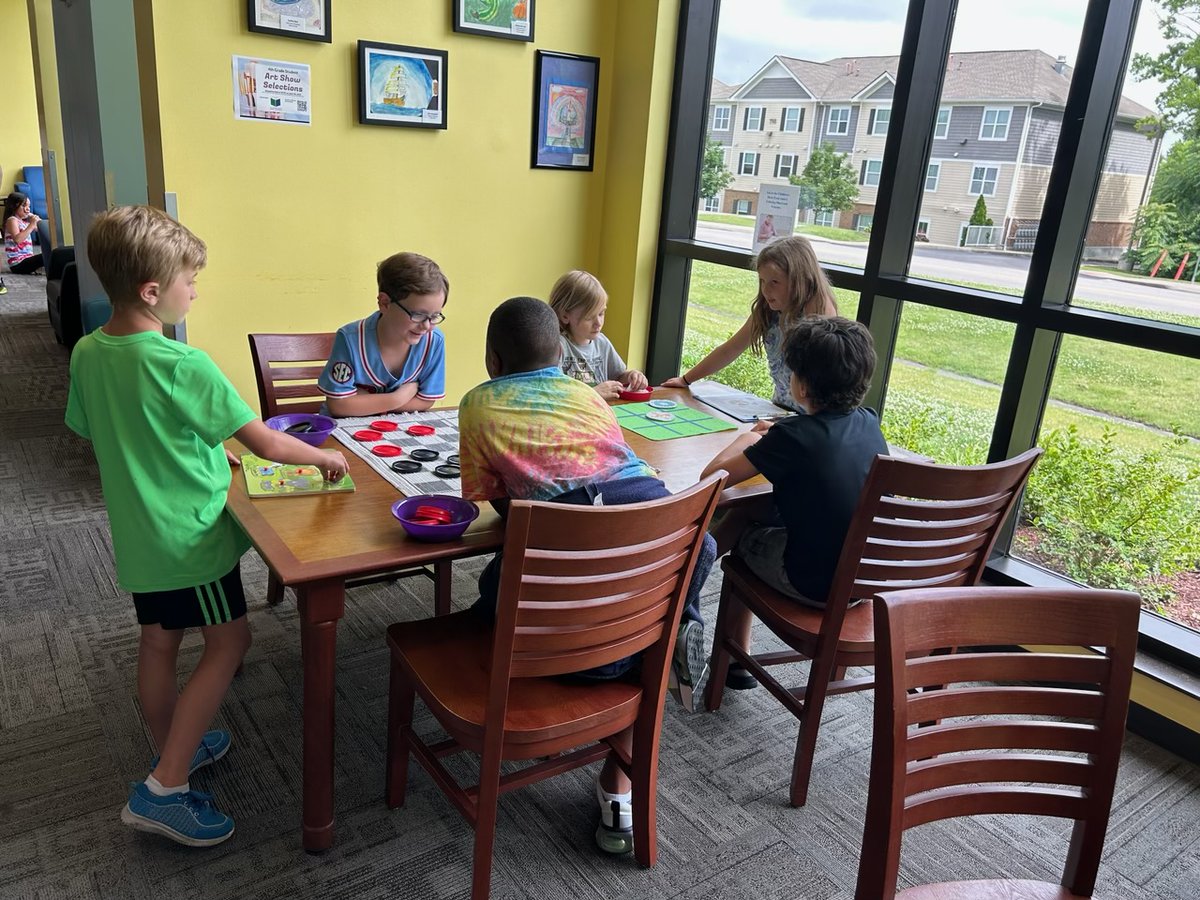 In terms of higher education, Franklin is in close proximity to a number of esteemed universities, such as Vanderbilt University and Belmont University in Nashville, making it a great place for continuing education and for families with college-bound high school students.
In all, the Brownstones, Franklin, TN, are surrounded by a variety of top-notch educational institutions, ensuring families have a wide range of choices to suit their children's needs and aspirations.
Shopping and Retail
Absolutely! There's no shortage of shopping and retail options near Brownstones, Franklin, TN. Whether you're searching for everyday necessities, unique boutiques, or high-end luxury items, the area has something for everyone.
For a unique shopping experience, Downtown Franklin is a charming area filled with a variety of local boutiques, antique stores, and art galleries. Places like White's Mercantile and Philanthropy offer a curated selection of home goods, clothing, and more. Meanwhile, the Heirloom Shop is known for its fine china, collectibles, and antique jewelry, and it's a perfect place to find a one-of-a-kind gift.
The Factory at Franklin is another wonderful spot to explore. This multi-purpose retail and entertainment complex is home to an array of artisanal shops and specialty stores. Here, you'll find locally crafted jewelry at Walton's Antique Jewelry, unique home goods at City Farmhouse, and gourmet goodies at Five Daughters Bakery. It's also where the Franklin Farmer's Market is held, offering fresh, local produce and handmade crafts.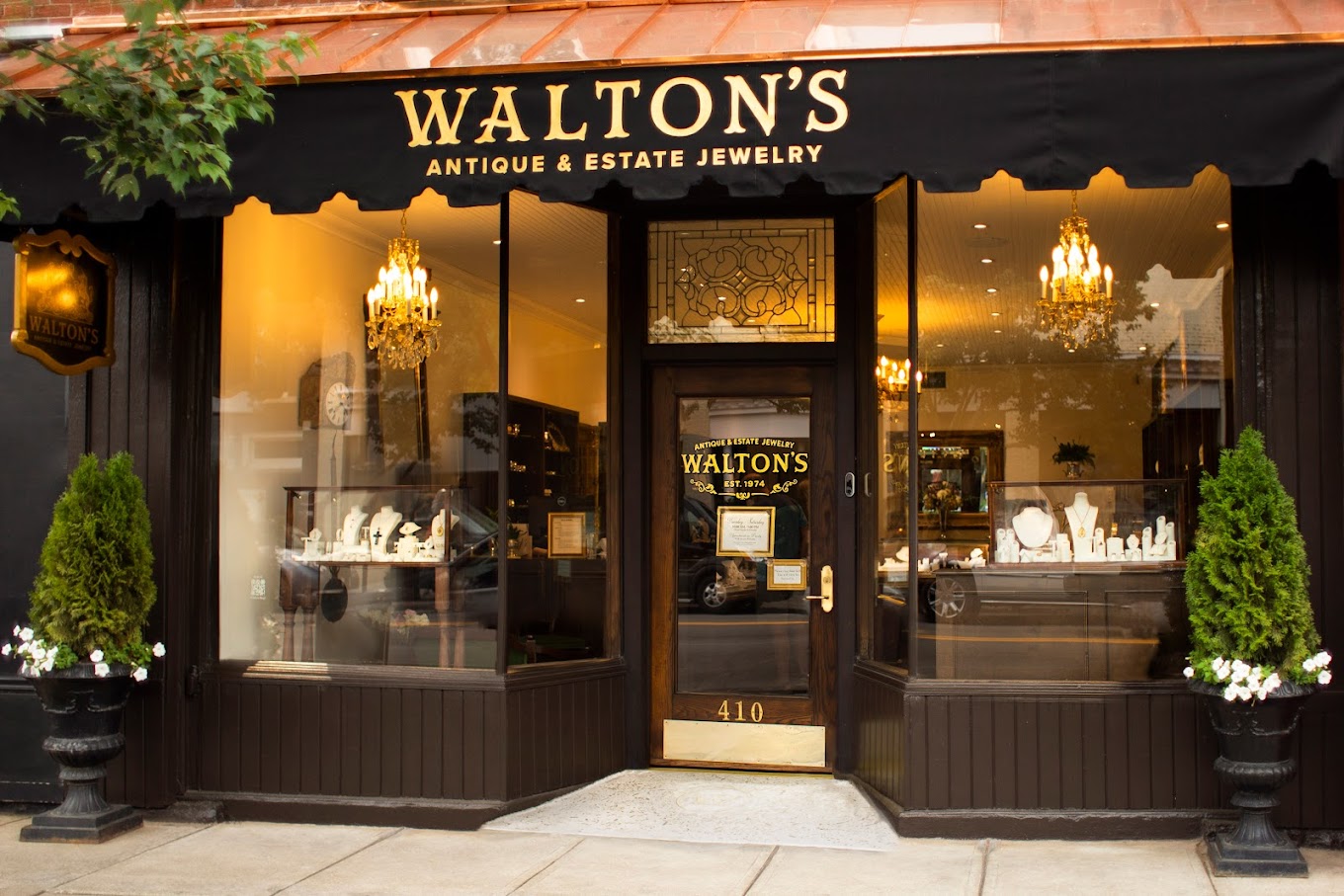 If you're looking for more traditional retail shopping, CoolSprings Galleria is just a short drive away. This large indoor mall features over 150 stores, including well-known brands like Apple, H&M, and Macy's. Additionally, the mall offers several dining options and a cinema for when you need a shopping break.
Also, within a short drive is the Hill Center Brentwood, an open-air lifestyle center that's home to many upscale retailers like Anthropologie, Draper James, and Whole Foods Market. It's a great place to spend a day shopping and dining.
For everyday necessities, there are also several grocery stores, such as Publix and Kroger, conveniently located near the Brownstones.
Overall, the Brownstones' central location in Franklin, TN, provides a plethora of shopping options, satisfying a wide range of retail needs and tastes.
Business and Economy
Absolutely, I'd be happy to discuss the primary businesses and industries near Brownstones, Franklin, TN that bolster the local economy.
Healthcare is a major industry in Franklin and the greater Nashville area, with numerous hospitals and healthcare companies headquartered here. Companies such as Community Health Systems, one of the largest hospital operators in the US, and Healthways, a global well-being improvement leader, have a significant presence in Franklin. This has made the area a hub for health-related services, creating numerous jobs and contributing to economic growth.
The city is also a regional center for the automotive industry. Nissan North America moved its corporate headquarters to Franklin in 2006, bringing thousands of jobs to the area. This has also stimulated the growth of numerous businesses in the supply chain, contributing significantly to the local economy.
In addition to these industries, Franklin has become a popular location for the headquarters of several companies across various sectors. Financial services provider, Jackson National Life, and major national restaurant chains like Captain D's and CKE Restaurants, parent company of Hardee's and Carl's Jr., are headquartered in Franklin.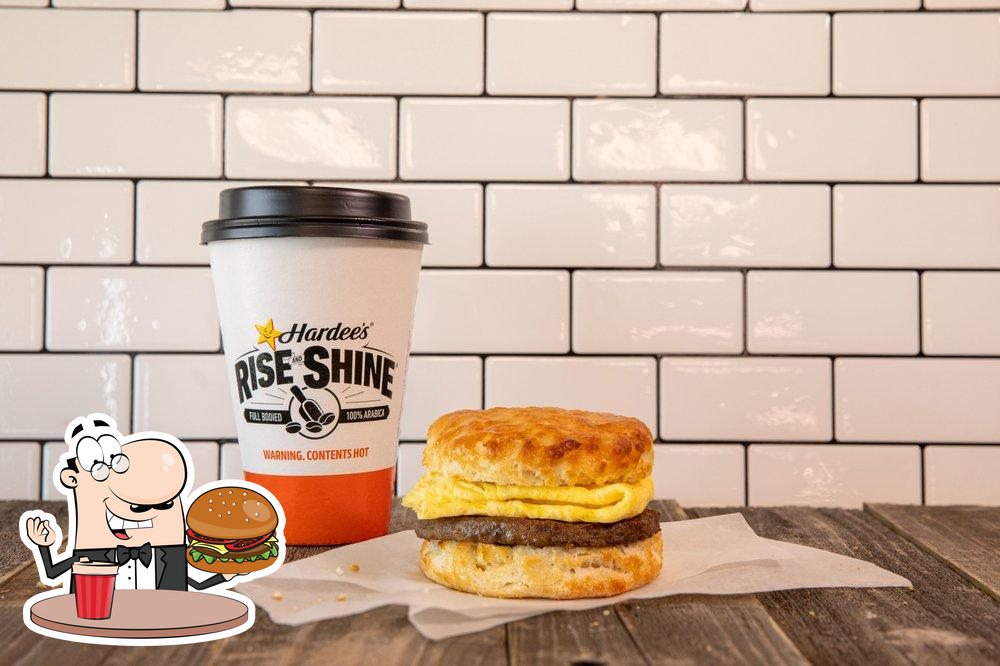 The music industry also plays a significant role in Franklin's economy, given its proximity to the country music capital, Nashville. Several music-related businesses, such as recording studios, talent agencies, and record labels, have offices in Franklin, contributing to the area's vibrant music scene and its economy.
Technology and innovation have also found a home in Franklin with the presence of several tech companies and startups. The region has seen a rise in technology-focused business incubators and co-working spaces, designed to support tech startups and entrepreneurs.
Lastly, tourism is a significant contributor to the local economy, fueled by Franklin's rich history, beautiful architecture, and vibrant cultural scene. The city attracts tourists from all over the world, who contribute to the local economy through their patronage of local hotels, restaurants, shops, and cultural attractions.
These diverse businesses and industries help to create a dynamic and thriving local economy near the Brownstones, Franklin, TN.
Hotels and Lodging
Certainly! There's a wonderful variety of lodging options near Brownstones, Franklin, TN that can cater to all sorts of travel preferences.
For those who enjoy the convenience and comfort of a hotel, the Franklin Marriott Cool Springs is a popular choice. This upscale hotel offers a range of amenities, including a fitness center, an indoor pool, and an on-site restaurant. Another hotel in the vicinity is the Hilton Franklin Cool Springs, which features modern rooms and an outdoor pool, along with a restaurant that serves locally sourced cuisine.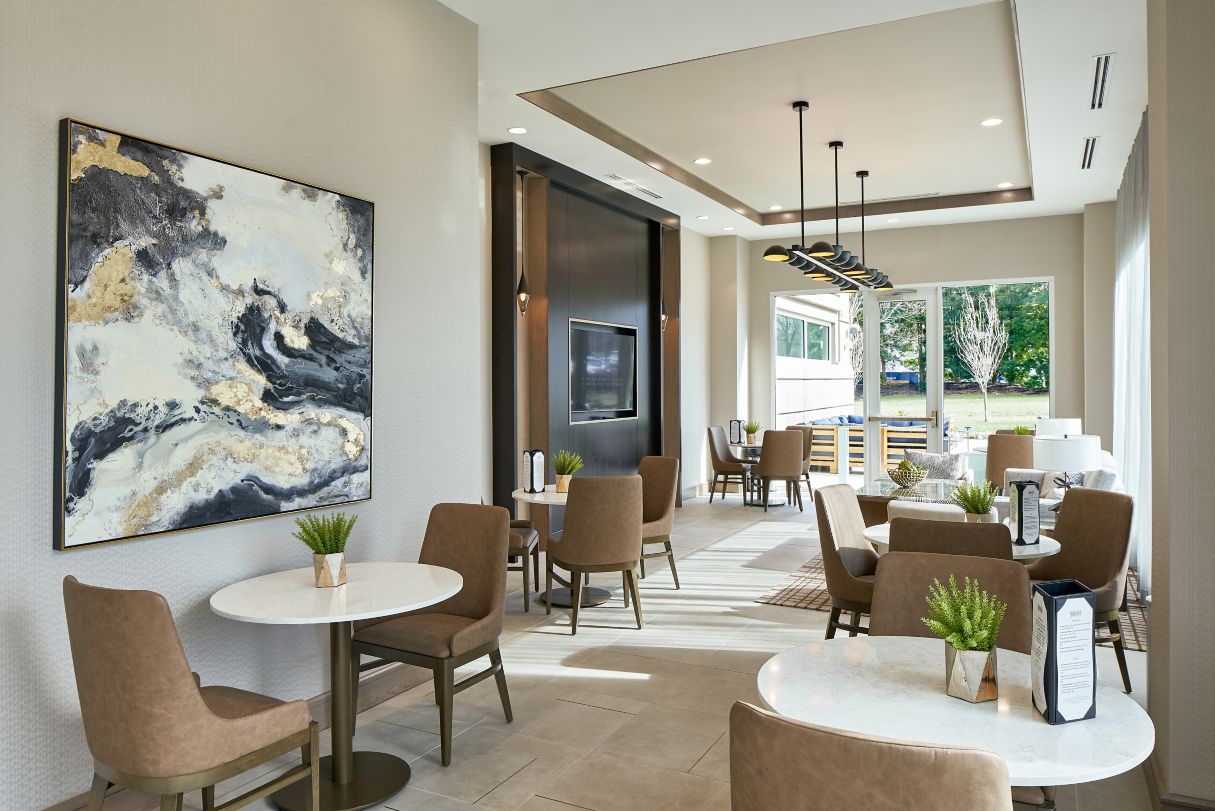 If you're looking for a more boutique experience, the Harpeth Hotel located in downtown Franklin offers a luxurious stay. It's nestled in the heart of Franklin and offers a chic, sophisticated ambiance. The hotel also boasts an on-site restaurant, McGavock's Coffee Bar & Provisions, and a whiskey-focused bar, 1799 Kitchen and Cocktails.
For travelers seeking a cozy, home-away-from-home experience, Franklin offers a number of charming bed and breakfasts. The Magnolia House Bed & Breakfast, for example, is a beautiful, historic home that offers a peaceful, relaxing environment. Each room is uniquely decorated, and guests are treated to a homemade breakfast each morning.
If you're traveling with a group or prefer more of a home setting, there are also numerous vacation rental properties available in the area. These range from modern downtown lofts to historic homes and offer more space and privacy, as well as the opportunity to experience life in Franklin as a local.
Additionally, for visitors planning a longer stay or needing the comforts of home, there are several extended stay hotels in Franklin, such as Residence Inn and Homewood Suites, which offer kitchen facilities and more living space.
Whether you're looking for luxury, comfort, or the charm of a bed and breakfast, you'll find a variety of accommodations to suit your needs near Brownstones, Franklin, TN.
Travel and Transportation
Absolutely! Transportation is an important consideration, and the Brownstones, Franklin, TN, are well-positioned in this regard.
In terms of airports, the closest major airport to Franklin is the Nashville International Airport (BNA), which is about a 25 to 30-minute drive, depending on traffic. This airport serves numerous domestic and international airlines, making it a convenient hub for travel.
For regional or private air travel, there's the John C. Tune Airport, about 35 minutes away. It's a general aviation airport in Nashville that serves corporate and private aircraft, making it a great choice for charter flights and private aviation.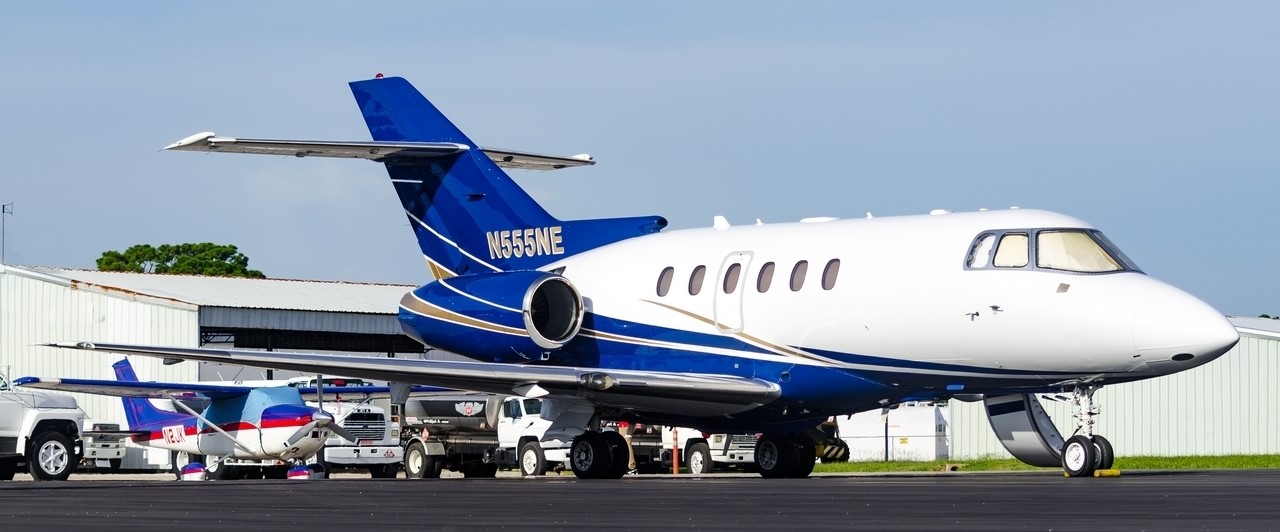 When it comes to public transportation, Franklin Transit Authority provides services throughout the city with its fixed routes and TODD services (Transit On DemanD). The routes connect various points in Franklin, such as downtown, the Cool Springs area, and the factory at Franklin. Additionally, it also provides transportation to key regional connectors like the Brentwood and Nashville bus services, allowing for greater mobility.
For those who prefer a more active commute, Franklin also boasts a number of bike-friendly trails and paths. The city is continuously working on improving its pedestrian and cycling infrastructure to encourage sustainable transportation options.
Another option for getting around is through rideshare services like Uber and Lyft, which are readily available in Franklin and can provide a convenient way to travel throughout the area or to and from the airport.
Overall, living in the Brownstones, Franklin, TN, offers several transportation options, making it easy to travel locally and beyond. Whether you're heading to the airport for a trip, commuting for work, or just exploring the city, there are a variety of options to suit your needs.