Brookstone Townhomes, Franklin, TN Homes for Sale
Brookstone Townhomes, Franklin, TN Property Listings
December 5, 2023
Rather speak with a local Brookstone Townhomes, Franklin real estate agent on the phone instead? Give us a call at
(615) 257-8317
for a free consultation. We look forward to helping you find the perfect home!
Brookstone Townhomes Homes
Brookstone Townhomes in Franklin, TN, boast a range of distinctive characteristics that make them highly sought-after residences. The first notable feature of these homes is their exquisite architectural design. The townhomes display a harmonious blend of modern aesthetics and classic charm, creating a visually appealing and inviting atmosphere. With meticulous attention to detail, each unit is thoughtfully designed to maximize space and functionality, making them ideal for families, professionals, and individuals looking for a comfortable and stylish living environment.
Beyond their captivating exteriors, the interior of Brookstone Townhomes exemplifies luxury and convenience. High-end finishes, premium materials, and top-of-the-line appliances adorn every room, ensuring a superior living experience. Spacious open floor plans enhance the sense of space, while large windows flood the interiors with natural light, creating a bright and welcoming ambiance. Modern amenities such as energy-efficient heating and cooling systems, smart home technologies, and ample storage options add to the convenience and efficiency of daily living.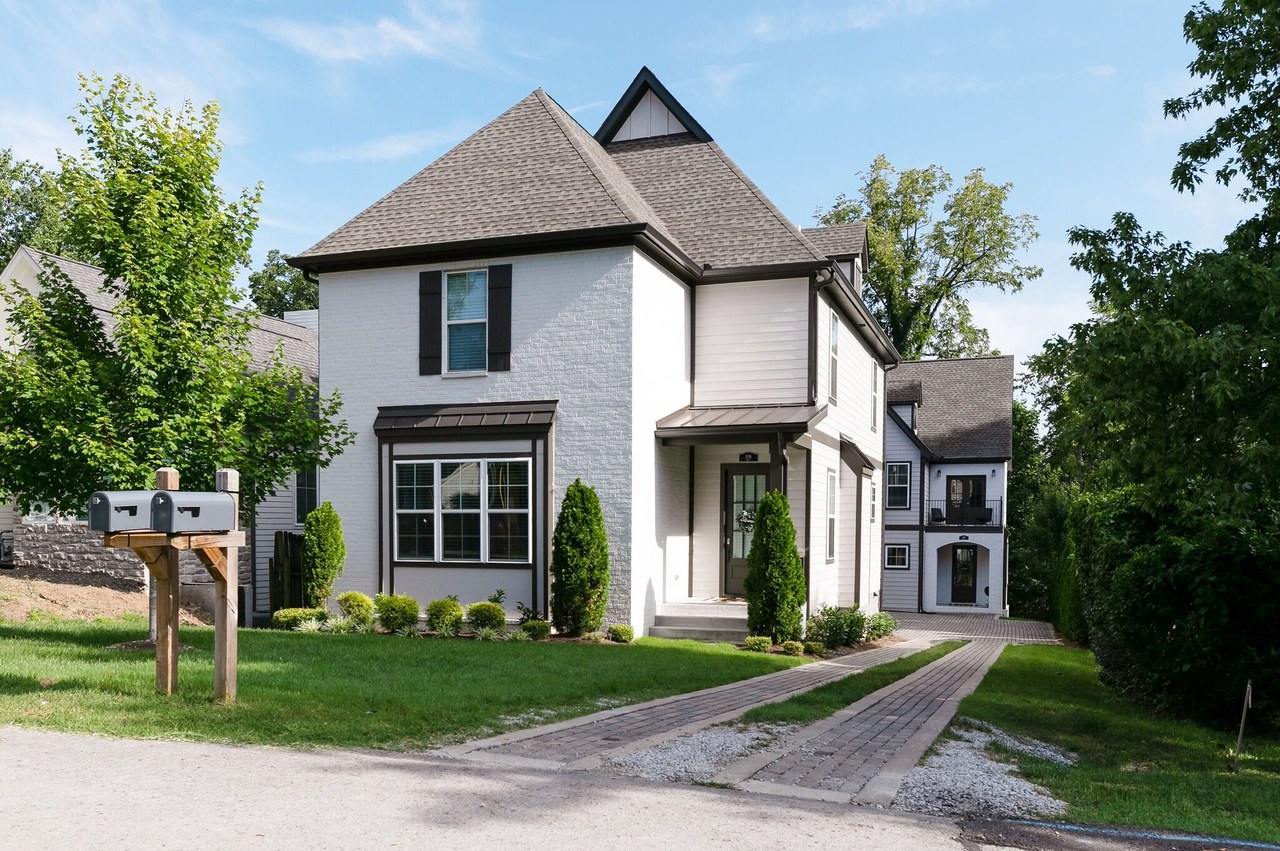 Residents of Brookstone Townhomes are treated to a wealth of community amenities that elevate the overall living experience. Within the community grounds, well-maintained green spaces, lush landscaping, and walking paths provide a tranquil setting for outdoor relaxation and recreation. Additionally, a community clubhouse offers a central gathering place for social events and activities, fostering a strong sense of camaraderie among neighbors.
The surrounding community of Franklin, TN, further enhances the allure of living in Brookstone Townhomes. Known for its rich history and charming small-town atmosphere, Franklin offers a host of cultural attractions, boutique shops, and fine dining establishments. The vibrant downtown area is a hub of entertainment, with various festivals, art galleries, and live music events taking place throughout the year.
Franklin's proximity to Nashville, often referred to as the "Music City," adds another layer of appeal to the area. A short drive allows residents to access world-class entertainment venues, professional sports events, and an array of music, art, and cultural experiences. The nearby parks and nature reserves provide ample opportunities for outdoor enthusiasts to explore hiking trails, biking routes, and enjoy a variety of recreational activities.
In conclusion, Brookstone Townhomes in Franklin, TN, offer an exceptional living experience with their captivating architectural design, luxurious interiors, and well-appointed community amenities. Surrounded by the charm of Franklin and the vibrancy of Nashville, these townhomes present an attractive choice for those seeking a harmonious blend of modern living and small-town appeal.
Similar Communities
Several neighborhoods in close proximity to Brookstone Townhomes in Franklin, TN, offer a similar price point, construction quality, and lifestyle, making them attractive alternatives for potential homebuyers. One such neighborhood is Oakwood Estates, known for its well-designed single-family homes and townhouses. Like Brookstone, Oakwood Estates features modern architecture and high-quality finishes, catering to those seeking a contemporary and comfortable living environment. The community's family-friendly atmosphere and proximity to schools, parks, and recreational facilities make it an excellent choice for families looking to settle in a close-knit and welcoming community.
Just a short distance away from Brookstone Townhomes lies Maplewood Heights, another sought-after neighborhood with a comparable price range and construction standard. Maplewood Heights offers a mix of single-family homes and townhouses, designed to maximize space and functionality. The neighborhood's tree-lined streets and well-maintained green spaces create a serene and picturesque setting, appealing to residents who desire a peaceful and nature-oriented lifestyle. With numerous amenities, including community pools, playgrounds, and walking trails, Maplewood Heights fosters an active and engaged community.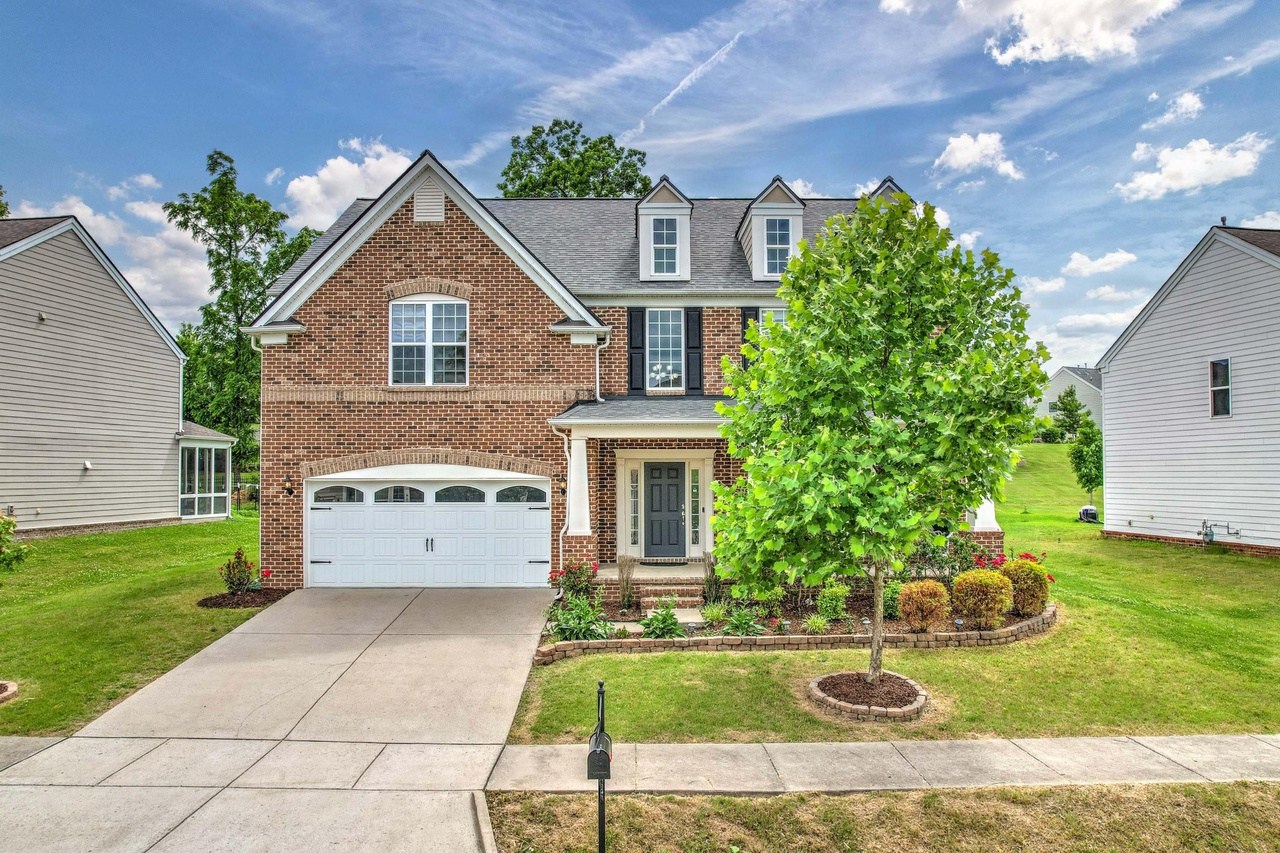 Another excellent option for homebuyers seeking neighborhoods similar to Brookstone Townhomes is Riverbend Crossing. Characterized by its contemporary architecture and well-planned community layout, Riverbend Crossing showcases a range of housing options, including townhouses and detached homes. The neighborhood's commitment to sustainability and eco-friendly practices resonates with environmentally-conscious residents. Riverbend Crossing also provides easy access to a variety of retail and dining options, promoting a convenient and connected lifestyle.
For those looking for a more urban setting, the West End Park neighborhood offers a unique blend of modern townhomes and condominiums. With its close proximity to downtown Franklin and a thriving arts and cultural scene, West End Park attracts young professionals and individuals seeking a dynamic and cosmopolitan lifestyle. The neighborhood's walkability, vibrant nightlife, and diverse dining options cater to those who appreciate the excitement of city living while still enjoying the comfort and luxury of contemporary homes.
In summary, several neighborhoods near Brookstone Townhomes in Franklin, TN, share similarities in price point, construction quality, and lifestyle. From family-oriented communities with ample amenities to urban neighborhoods with a bustling social scene, these alternatives offer a range of options to suit diverse preferences and cater to those seeking a high-quality living experience in the charming city of Franklin.
Food Scene
There's something for everyone's taste buds. One of the local favorites is "Southern Comfort Kitchen." This gem serves up classic Southern dishes with a modern twist. You have to try their crispy fried chicken and savory mac 'n' cheese – it's comfort food at its finest! Plus, the warm and cozy atmosphere makes it a perfect spot for a family dinner or a casual night out with friends.
If you're in the mood for some international flavors, "Taste of India" is the place to go. They offer a delightful array of authentic Indian dishes that are bursting with spices and flavors. From flavorful curries to aromatic biryanis, each dish is a culinary delight. The restaurant has a welcoming ambiance and friendly staff, making it an excellent choice for a cozy date night or a memorable dinner with loved ones.
For those who enjoy a bit of upscale dining, "Franklin Bistro" is a top-notch option. This restaurant boasts a sophisticated and refined atmosphere, perfect for special occasions or romantic evenings. Their menu features a selection of locally sourced ingredients, ensuring fresh and seasonal flavors in every dish. Whether you're in the mood for a succulent steak or a delectable seafood dish, you won't be disappointed with their culinary creations.
For a more laid-back vibe and a bit of entertainment, head over to "Franklin Brewery & Pub." It's a fantastic spot to enjoy some craft beers and delicious pub fare. Their burgers are juicy and packed with flavor, and they have a great selection of vegetarian options too. It's a popular spot among locals to catch up with friends over a pint and some mouthwatering comfort food.
And let's not forget about the delightful dessert options! "Sweet Bliss Bakery" is a go-to spot for those with a sweet tooth. Their pastries, cupcakes, and cakes are like works of art and taste just as heavenly as they look. Don't forget to try their signature red velvet cupcakes – they're divine!
Overall, living near Brookstone Townhomes means you have a wealth of dining choices to explore. Whether you're craving Southern delights, international cuisine, upscale dining, pub fare, or delectable desserts, Franklin, TN, has it all! You'll undoubtedly enjoy the diverse and delicious culinary scene in this charming city. Bon appétit!
Entertainment
Living near Brookstone Townhomes in Franklin, TN, means you'll have plenty of entertainment and sporting events to keep you engaged and entertained year-round! For all the music lovers out there, Franklin has a thriving live music scene. You can often catch local bands and talented musicians performing at various venues in the downtown area. And of course, being close to Nashville, the renowned "Music City," means you'll have easy access to some of the best concerts and music events in the country. From country to rock to blues, there's a genre for everyone's taste.
Sports enthusiasts will find no shortage of activities to partake in as well. Franklin is home to several sports facilities and recreational centers offering opportunities for basketball, soccer, tennis, and more. Whether you're looking to join a league or simply have a casual game with friends, you'll find the right spot to get active and stay fit. Plus, the nearby parks and green spaces provide the perfect backdrop for outdoor activities like jogging, biking, and picnicking.
If you're a fan of college sports, you're in luck! Franklin is situated close to several major universities, and their sporting events are a must-attend. From intense football games to thrilling basketball matches, the college sports scene in the area brings a lively and passionate atmosphere that's hard to resist. Tailgating with friends and fellow fans is a cherished tradition that adds to the excitement and camaraderie during game days.
For those who appreciate the arts, there are numerous cultural events and festivals that showcase local talent and creativity. Art exhibitions, theater performances, and literary events are just a few of the artistic experiences waiting for you. The community in Franklin takes pride in its heritage and traditions, celebrating them through various cultural gatherings and festivities throughout the year.
No matter your interests or preferences, living near Brookstone Townhomes offers a diverse range of entertainment and sporting options that will keep you engaged, entertained, and immersed in the vibrant culture of Franklin, TN. Whether you're exploring the local music scene, attending thrilling sports events, or indulging in the arts, there's always something exciting happening nearby!
Health and Wellness
One of the best features is the abundance of fitness centers and gyms in the area. Whether you prefer a large, well-equipped gym or a smaller boutique fitness studio, you'll find something that suits your exercise preferences. From high-intensity workouts to yoga and meditation classes, these facilities offer a range of activities to help you stay active and maintain a healthy lifestyle.
For those who enjoy outdoor activities, Franklin has a network of scenic walking trails and parks. Taking a leisurely stroll or going for a jog amidst the natural beauty of the area can be incredibly refreshing and rejuvenating. The parks also provide great spaces for picnics, group exercises, and recreational sports, making it easy to embrace an active lifestyle surrounded by nature.
Health-conscious foodies will also find plenty of options to support their dietary choices. Franklin boasts an array of farm-to-table restaurants and health-focused cafes that offer nutritious and delicious meals made from locally sourced ingredients. Whether you're vegan, gluten-free, or just looking for wholesome food options, you'll have a diverse selection of eateries to choose from.
In addition to physical health, Franklin also caters to mental and emotional well-being. There are numerous wellness centers, meditation groups, and yoga studios that focus on mindfulness and stress relief. Practicing mindfulness and meditation can help you find balance and inner peace, promoting overall well-being and enhancing your quality of life.
Moreover, Franklin's strong sense of community and friendly atmosphere contribute to a positive and supportive environment. Engaging in social activities, meeting like-minded individuals, and participating in community events can have a profound impact on your mental health and happiness.
Overall, the health and wellness options near Brookstone Townhomes provide a comprehensive approach to supporting a healthy and balanced lifestyle. Whether you prefer indoor workouts, outdoor activities, mindful practices, or nourishing food choices, Franklin, TN, has everything you need to lead a fulfilling and well-rounded life.
Outdoor Lifestyle
One of the most popular spots is Pinkerton Park, just a short distance away. This park offers a serene escape from the hustle and bustle of daily life, with its lush green spaces, walking trails, and scenic views along the Harpeth River. It's a perfect place for picnics with family and friends or a leisurely stroll to unwind after a busy day.
If you're a nature enthusiast, you'll love exploring the nearby nature reserves and hiking trails. Harlinsdale Farm is a local gem that provides a picturesque setting for outdoor activities. You can take a leisurely hike through the fields, admire the historic barns, or simply enjoy the natural beauty of the farm. It's an excellent spot for birdwatching too – keep an eye out for various species that call this area home.
For those who enjoy biking, the Natchez Trace Parkway is a must-visit. This scenic road offers a fantastic cycling route with beautiful views of the surrounding countryside. It's a great way to combine fitness and exploration as you pedal through the picturesque landscapes of Tennessee.
If you're a fan of water activities, the nearby lakes and rivers offer opportunities for kayaking, canoeing, and fishing. The Harpeth River, in particular, is a popular spot for water adventures, with its gentle currents and tranquil surroundings making it suitable for all skill levels.
Franklin's dedication to preserving green spaces and providing recreational areas for its residents is evident in the well-maintained community parks and sports fields. Whether you want to play a game of soccer with friends, have a family picnic, or simply spend time in nature, you'll find plenty of options to indulge in the outdoor lifestyle near Brookstone Townhomes.
Overall, living near Brookstone Townhomes in Franklin, TN, offers a perfect blend of parks, nature reserves, and outdoor activities, inviting you to immerse yourself in the beauty of Tennessee's natural landscapes and enjoy an active and fulfilling outdoor lifestyle.
Education
As a resident of Brookstone Townhomes in Franklin, TN, you'll have access to a range of private and public education options, ensuring that you can find the best fit for your family's needs and preferences. Franklin is well-known for its top-notch public schools, which are part of the Williamson County School District. These schools consistently rank high in state and national assessments, offering a rigorous and well-rounded education to students. The district's commitment to academic excellence and extracurricular opportunities makes it a popular choice among families seeking a quality public education.
For those who prefer private education, Franklin also has several reputable private schools. These institutions often offer smaller class sizes and more specialized learning approaches, catering to individual student needs. Many private schools in the area have a strong focus on character development and values, providing a nurturing and supportive environment for students to thrive academically and personally.
Additionally, Franklin is home to a few magnet schools and charter schools, offering unique educational programs and curricula. These schools often have specific areas of focus, such as STEM (Science, Technology, Engineering, and Math) or the arts, providing students with specialized learning experiences beyond the traditional classroom setting.
Parents in Franklin value the strong sense of community and parental involvement in the education system. Whether you choose public, private, or specialized education, you'll find a supportive network of parents and educators dedicated to helping children succeed.
Overall, the variety of education options near Brookstone Townhomes ensures that you can find the best educational fit for your family, allowing your children to receive an excellent education and thrive in their academic journey.
Shopping and Retail
If you're looking for a charming and quaint shopping experience, head over to the Historic Downtown Franklin area. This picturesque district is lined with unique boutiques, antique shops, and art galleries, offering a delightful selection of one-of-a-kind items and local treasures. It's the perfect place to find that special gift or a piece of decor that adds character to your home.
For more extensive shopping needs, CoolSprings Galleria is a must-visit destination. This expansive shopping center houses a wide range of stores, from popular national retailers to high-end fashion brands. Whether you're searching for the latest fashion trends, electronics, home goods, or beauty products, you'll find it all under one roof. And when you need a break from shopping, there's an impressive selection of restaurants and eateries to refuel and relax.
Franklin also boasts several outdoor shopping centers, such as The Factory at Franklin and The Avenue. The Factory at Franklin is a unique blend of retail, dining, and entertainment. Here, you can explore boutique stores, art studios, and even attend live performances at the Franklin Theatre. On the other hand, The Avenue is a bustling shopping complex with a mix of retailers, restaurants, and entertainment venues. It's a great spot for spending a leisurely day browsing shops and enjoying delicious meals.
When it comes to grocery shopping, you'll have plenty of choices as well. Several well-known grocery stores and specialty markets are conveniently located near Brookstone Townhomes, making it easy to find all the ingredients you need for your culinary adventures.
Whether you enjoy leisurely strolls through charming boutiques or prefer the convenience of large shopping centers, the shopping and retail options near Brookstone Townhomes in Franklin, TN, cater to every shopper's preferences, ensuring you'll have a wonderful shopping experience every time you head out to explore the local retail scene.
Business and Economy
The area around Brookstone Townhomes in Franklin, TN, is known for its diverse and thriving economy, with several primary businesses and industries contributing to the local economic growth. One of the key sectors is healthcare. Franklin is home to several prominent healthcare facilities, including hospitals, clinics, and medical offices. These establishments not only provide essential medical services to the community but also generate a significant number of jobs, supporting the local workforce.
Another vital industry in the area is technology and innovation. Franklin has seen a rise in tech companies, startups, and entrepreneurial ventures in recent years. This influx of tech-focused businesses has not only brought innovation to the region but has also created employment opportunities and boosted the local economy. The growing technology sector is a testament to Franklin's commitment to fostering a business-friendly environment that attracts and nurtures forward-thinking companies.
Furthermore, the tourism and hospitality industry plays a vital role in Franklin's economy. The city's rich history, vibrant cultural scene, and picturesque landscapes attract a steady stream of tourists throughout the year. Visitors flock to explore the historic sites, attend music festivals, and indulge in the local cuisine, contributing to the success of restaurants, hotels, and various tourism-related businesses. The hospitality industry is an essential pillar of the local economy, providing jobs and opportunities for those seeking employment in the service sector.
Additionally, agriculture remains a significant part of Franklin's economy. The surrounding countryside is dotted with farms, producing a wide range of crops, including fruits, vegetables, and livestock. Local farmers' markets and farm-to-table initiatives have gained popularity, supporting the agricultural community and ensuring that residents have access to fresh and locally sourced produce.
Overall, the primary businesses and industries near Brookstone Townhomes in Franklin, TN, create a dynamic and diverse economic landscape. From healthcare and technology to tourism and agriculture, these sectors contribute to the city's growth and prosperity, providing opportunities for the local community to thrive and flourish.
Hotels and Lodging
If you have friends or family visiting you near Brookstone Townhomes in Franklin, TN, there are plenty of great hotels and lodging options in the area to accommodate them comfortably. One of the notable hotels is "The Harpeth Hotel," a luxurious boutique hotel with a prime location in downtown Franklin. Known for its elegant decor and top-notch amenities, The Harpeth Hotel offers a sophisticated and charming stay for guests. Its proximity to the historic district means that visitors can easily explore the shops, restaurants, and attractions nearby.
For a more budget-friendly option, "Hampton Inn & Suites Franklin Cool Springs" is an excellent choice. Situated in the Cool Springs area, this hotel provides comfortable rooms, friendly service, and complimentary breakfast to start the day right. With a short drive to Brookstone Townhomes, your guests will be conveniently located to visit you and explore the surrounding area.
If you want to treat your visitors to a unique and cozy experience, Franklin has several charming bed and breakfast establishments. "The Iron Horse Inn" is a beautiful bed and breakfast housed in a historic 1905 building. It exudes Southern charm and hospitality, making guests feel right at home. The innkeepers go the extra mile to ensure a personalized and memorable stay, making it an excellent choice for those seeking a more intimate and special lodging option.
Additionally, "Carnton" and "The Inn at Carnton Farm" offer a blend of history and comfort. Located on the historic Carnton Plantation grounds, these accommodations provide a glimpse into the area's rich past while providing modern amenities for a relaxing stay. Surrounded by beautiful gardens and serene landscapes, guests can unwind and soak in the peaceful atmosphere.
Whether your guests prefer upscale hotels or cozy bed and breakfasts, Franklin, TN, offers a variety of lodging options to suit their preferences and budget. Your visitors will undoubtedly enjoy their stay in this charming city and have the chance to explore the unique attractions and experiences that make Franklin such a delightful destination.
Travel and Transportation
Living near Brookstone Townhomes in Franklin, TN, offers convenient access to transportation options, making it easy to travel locally and beyond. If you need to catch a flight, the closest airport is Nashville International Airport (BNA), which is approximately a 30-minute drive away. BNA is a major airport with numerous domestic and international flights, making it a convenient gateway for both business and leisure travelers. Whether you're flying for work or planning a vacation, having an airport within reasonable driving distance is undoubtedly a plus.
For those who prefer public transportation, Franklin provides several options for getting around the city and nearby areas. Franklin Transit Authority (FTA) operates a comprehensive bus service that connects various neighborhoods and key locations. The FTA buses are clean, reliable, and offer a cost-effective way to travel within Franklin. They also provide connections to other regional transit systems, allowing for seamless travel to nearby cities.
Moreover, if you plan to explore Nashville without driving, the Music City Star commuter train is a fantastic option. The train service runs between downtown Nashville and Lebanon, TN, with a stop in nearby Franklin. It's a convenient and scenic way to travel to the heart of Nashville without the hassle of driving and parking.
In addition to public transportation, Franklin is a bike-friendly city with numerous bike lanes and trails. Many residents enjoy cycling as a mode of transportation and as a recreational activity, making it a sustainable and healthy way to navigate the area.
Overall, living near Brookstone Townhomes in Franklin, TN, provides you with various transportation options. From the nearby international airport for air travel to public transportation services and bike-friendly amenities, you'll have the convenience and flexibility to explore both Franklin and the broader Tennessee region with ease.