Breezeway, Franklin, TN Homes for Sale
Breezeway, Franklin, TN Homes for Sale
December 1, 2023
$1,699,999
Med. List Price
Breezeway Homes
Nestled in the picturesque town of Franklin in Tennessee, the homes in Breezeway epitomize comfort, luxury, and a sense of tight-knit community living. The architectural designs of residences here are reminiscent of classic Southern charm, featuring spacious front porches, steep gabled roofs, and generously proportioned windows that allow an abundance of natural light to brighten the living spaces. These homes typically offer a blend of traditional aesthetics with modern functionality, thus providing residents with a delightful living experience that is both elegant and efficient.
The interiors of Breezeway homes are meticulously crafted to cater to the varied tastes and preferences of discerning homeowners. Hardwood floors grace the living areas, providing warmth and timeless beauty to the spaces. Open floor plans are a common characteristic, promoting a seamless flow from room to room, fostering an environment that is conducive for family gatherings and entertainment. High ceilings, state-of-the-art kitchen appliances, and exquisitely finished bathrooms add to the allure of these residences, making them a true embodiment of luxury and convenience.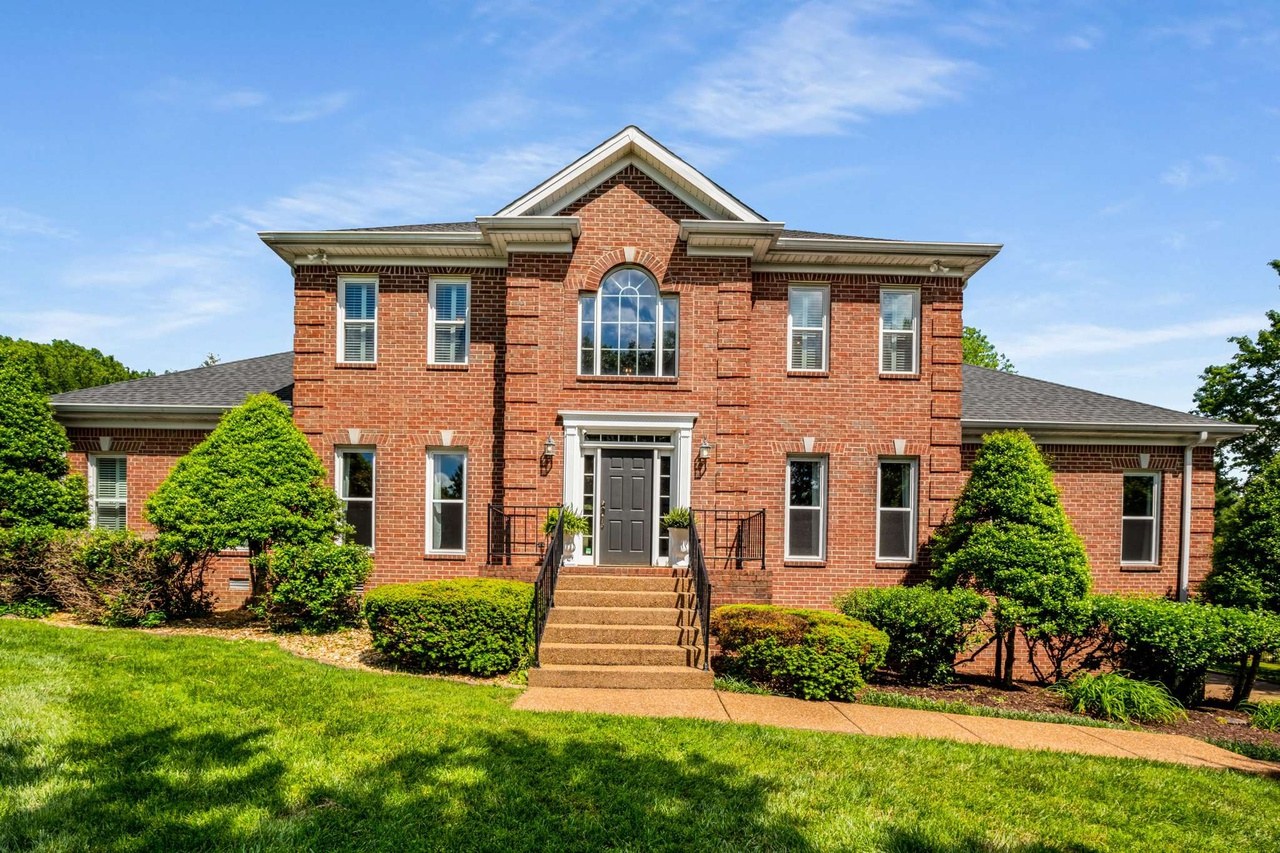 In the greater Breezeway community, the homes are complemented by verdant landscapes and well-maintained public spaces that enhance the area's visual appeal and livability. Large, mature trees provide ample shade, creating a cool and pleasant atmosphere, particularly during the warm summer months. Walking trails wind through the neighborhood, encouraging residents to lead active lifestyles while enjoying the beauty of their surroundings. These trails often lead to serene parks and playgrounds, designed for families to spend quality time outdoors, engaging in recreational activities and fostering connections with their neighbors.
The surrounding community of Franklin itself is steeped in history and culture, offering residents of Breezeway a rich tapestry of experiences and attractions. The vibrant downtown area, which is a short drive from Breezeway, boasts an array of shops, restaurants, and entertainment venues. Furthermore, the area is renowned for its excellent schools, making it a preferred choice for families with school-aged children. The schools here are celebrated for providing high-quality education and a myriad of extracurricular activities, thereby contributing to the holistic development of students.
Safety and security are paramount in Breezeway, with the community taking proactive measures to ensure that residents feel secure at all times. The neighborhood is equipped with advanced security systems, and there is a strong sense of community vigilance, with neighbors looking out for one another. This sense of security is further bolstered by the responsive and professional local law enforcement agencies that serve the area, ensuring a peaceful and protected living environment for all.
Similar Communities
In the vicinity of Breezeway, Franklin, TN, neighborhoods like Founders Pointe and LaurelBrooke present similar price points, construction qualities, and lifestyles, attracting residents who value comfort, community, and accessibility. Founders Pointe offers homes that mirror the architectural grace and sophistication witnessed in Breezeway. The houses in this neighborhood exhibit traditional Southern elegance, coupled with contemporary design elements. These homes boast spacious interiors, open floor plans, and state-of-the-art appliances, making them ideal for individuals who appreciate a lifestyle that effortlessly blends luxury with functionality.
LaurelBrooke is another noteworthy neighborhood that parallels the living experience in Breezeway. Situated amidst the enchanting landscapes of Franklin, LaurelBrooke homes exude an air of exclusivity and refinement. The community is gated, offering an additional layer of security and privacy to its residents. The homes here are substantial, with meticulous attention to detail in their design and construction, featuring premium materials and finishes to meet the expectations of discerning homeowners. Like Breezeway, LaurelBrooke promotes a lifestyle that is both relaxed and active, with its green spaces, walking trails, and recreational facilities.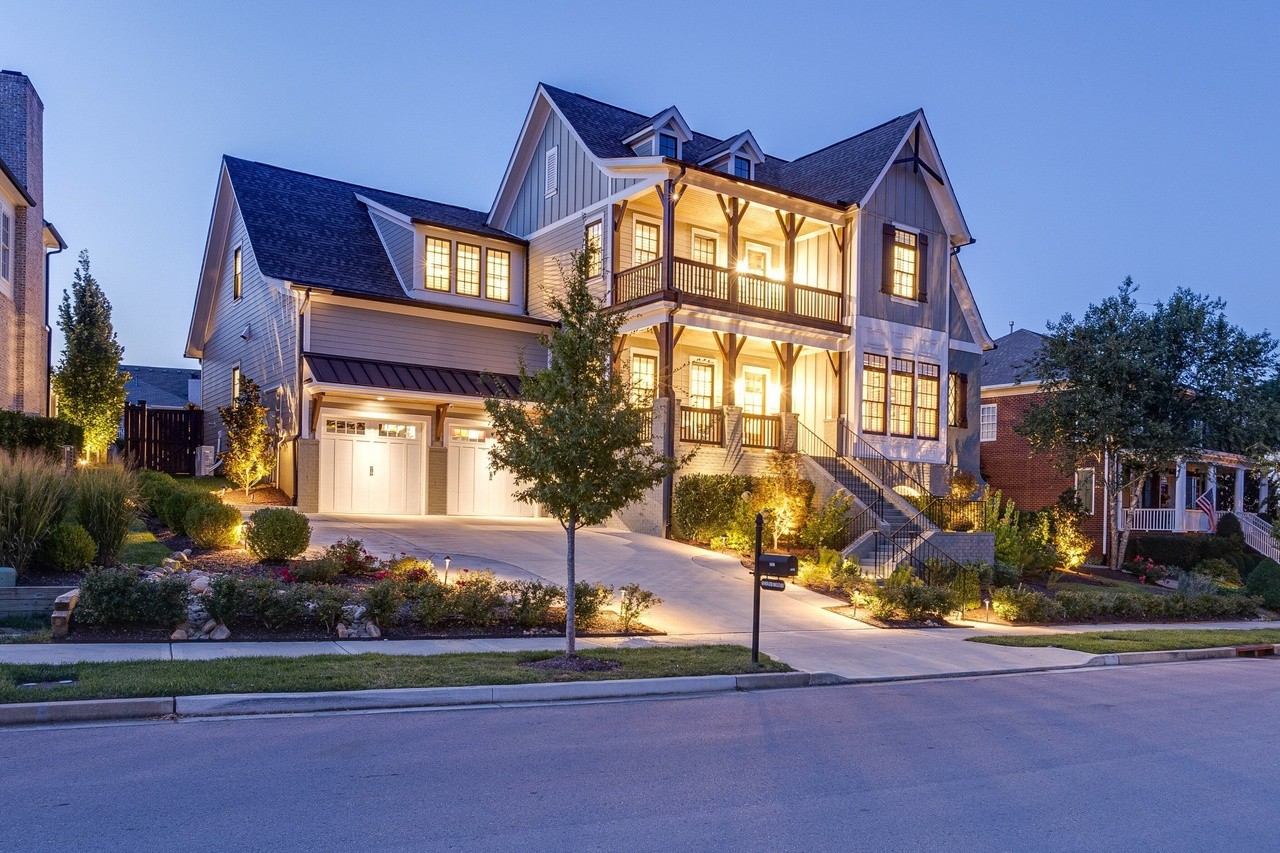 Similarly, the Westhaven community is often likened to Breezeway due to its commitment to fostering a vibrant and inclusive neighborhood environment. The homes in Westhaven are crafted with an eye for traditional architectural nuances, imbued with modern conveniences and aesthetics. The neighborhood is planned to facilitate social interaction and community bonding, with its sidewalks, parks, and varied amenities designed for residents of all ages to enjoy. The presence of excellent educational institutions in and around Westhaven also makes it a favored destination for families seeking quality schooling options.
The neighborhoods of McKay's Mill and Fieldstone Farms also offer comparably priced homes with construction styles and community amenities that align with those in Breezeway. McKay's Mill is characterized by its beautiful brick homes, manicured lawns, and a network of walking paths that invite residents to explore the outdoors. The community center, with its pool and fitness facilities, acts as a social hub for neighbors to connect and engage. Fieldstone Farms, on the other hand, is celebrated for its robust community spirit and a wide selection of homes that cater to various family sizes and preferences. The neighborhood thrives with activity, owing to its recreational areas, sports courts, and event spaces that host a multitude of community events and gatherings throughout the year.
Each of these neighborhoods contributes to the tapestry of residential options available in the Franklin area, offering prospective homeowners an array of choices that suit their unique tastes, needs, and lifestyles. Like Breezeway, these communities underline the allure of living in beautifully designed homes, located within engaging and supportive neighborhood environments, while also enjoying the broader cultural and recreational offerings of Franklin and the surrounding regions.
Food Scene
Within the charming vicinity of Breezeway in Franklin, Tennessee, a delightful array of restaurants and dining options await residents and visitors alike. These establishments offer a tapestry of flavors, catering to various palates and dining preferences, ensuring an enjoyable culinary experience for everyone.
One cannot discuss the dining scene without mentioning the quaint and cozy cafes dotting the area, providing the perfect backdrop for leisurely brunches and afternoon gatherings. These cafes not only serve an assortment of delectable pastries and desserts but also offer a selection of wholesome and savory meals, complemented by artisanal coffees and teas. They create a casual and inviting atmosphere, allowing patrons to relax and savor their food in comfort.
For those in search of heartier fare, several family-friendly restaurants specialize in classic American cuisine. From perfectly grilled steaks to flavorful burgers, these eateries provide generous portions that satisfy without compromising on taste and quality. Many of these restaurants take pride in using locally sourced ingredients, supporting nearby farmers and producers while delivering fresh and tasty dishes to their customers.
Fans of international cuisine will not be disappointed as the area near Breezeway is home to a variety of ethnic restaurants. Authentic Italian, savory Mexican, and exquisite Asian cuisines grace the menus of these establishments, allowing diners to embark on a gastronomic journey around the world without leaving Franklin. Each restaurant is dedicated to providing an authentic experience, often using traditional cooking techniques and imported ingredients to recreate the unique flavors of their respective countries.
Fine dining options are also available for those looking to celebrate special occasions or simply indulge in a sophisticated dining experience. These restaurants often boast exquisite interiors and impeccable service, creating an ambiance of elegance and exclusivity. The chefs at these establishments craft their dishes with great care and creativity, often presenting familiar ingredients in unexpected and delightful ways, thereby providing a memorable dining experience for their guests.
No matter the craving, the array of dining options near Breezeway ensures that residents and visitors can always find something to satisfy their taste buds. Whether it's a casual meal with family, a romantic dinner for two, or a celebratory feast with friends, the restaurants in and around Franklin, Tennessee, offer something special for every occasion. With each establishment striving to provide not just good food but also a welcoming atmosphere, dining out near Breezeway becomes more than just a meal—it's a delightful experience to be savored and shared.
Entertainment
Living near Breezeway in Franklin, Tennessee, provides residents with a vibrant array of entertainment and sporting events, creating a lively and dynamic local culture that can be enjoyed year-round. Franklin is known for its thriving arts scene, hosting numerous festivals and events that celebrate music, visual arts, and the performing arts. The town's theaters and performance venues regularly feature live music, plays, and other performances, offering a rich selection of entertainment options for those who appreciate the arts.
For the music aficionados, the local music scene is absolutely captivating, with an assortment of venues offering live performances spanning various genres, from country and blues to rock and pop. Whether it's an intimate acoustic set at a cozy café or a high-energy concert at one of the larger music halls, there's always something musical happening around the corner for residents to enjoy. Additionally, Franklin's proximity to Nashville, known as the Music City, further expands the musical offerings available, making it a true haven for music lovers.
Sports enthusiasts also have plenty to cheer about, with various local sporting events taking place throughout the year. Franklin hosts a range of youth and amateur sports tournaments and leagues, creating an exciting atmosphere for both players and fans. Golfers will find themselves particularly delighted, as the area boasts beautifully designed and well-maintained golf courses, providing both challenge and enjoyment for players of all skill levels. The sporting complexes and recreational centers in and around Franklin offer facilities for a multitude of sports, promoting an active and healthy lifestyle among the residents.
Family-friendly entertainment is also abundant, with a variety of parks, recreational areas, and community centers organizing events and activities designed for family enjoyment. From outdoor movie nights under the stars to community fairs and festivals, there's always something fun and exciting happening for families to participate in and enjoy together. The local libraries and museums also host educational and interactive exhibits and programs, providing both entertainment and learning opportunities for children and adults alike.
The spirited town of Franklin offers a dynamic mix of entertainment and sporting events near Breezeway, contributing to the area's appealing lifestyle and community spirit. With options that cater to individuals and families of all ages and interests, life in and around Breezeway is as exciting and engaging as one could wish for. Whether you're an arts and music connoisseur, a sports fanatic, or someone looking for family fun, the community is sure to keep you entertained.
Health and Wellness
Living in the vicinity of Breezeway, Franklin, Tennessee, residents have access to a variety of health and wellness options that support a healthy, balanced lifestyle. The area is abundant with fitness centers and gyms, each providing a range of classes and equipment designed to cater to different fitness levels and preferences. Whether one is looking for strength training, yoga, Pilates, or high-intensity interval training classes, there's a facility nearby that offers just that.
For individuals who find peace and rejuvenation in yoga and meditation, numerous studios specialize in different forms, from Vinyasa and Hatha to Kundalini and Restorative yoga. These tranquil spaces, guided by experienced instructors, offer a sanctuary for individuals to develop flexibility, strength, and inner peace, promoting both mental and physical well-being.
Outdoor enthusiasts revel in the area's extensive network of parks and trails. These green spaces not only offer a resplendent view of Franklin's natural beauty but also provide the perfect setting for jogging, biking, or simply taking a leisurely stroll. Engaging with nature while exercising has proven benefits for mental health, making these outdoor areas a vital component of the community's wellness landscape.
For those who prefer a more structured fitness regimen, the numerous health clubs and fitness centers offer a conducive environment. These centers boast state-of-the-art equipment, personalized training programs, and various group classes. Whether you're a fitness novice or a seasoned athlete, the supportive and knowledgeable staff at these facilities assist members in reaching their health and fitness goals.
Health and wellness also encompass nutritional well-being. Residents have easy access to several health food stores and farmer's markets offering fresh, organic, and locally sourced produce and products. These establishments not only promote healthy eating but also support local farmers and businesses, fostering a sense of community sustainability and well-being.
Lastly, for holistic care and alternative wellness options, a variety of services such as chiropractic clinics, acupuncture, and massage therapy centers are readily available. Professionals in these establishments offer personalized care aimed at relieving stress, treating ailments, and promoting overall health and well-being.
The diverse health and wellness options near Breezeway, Franklin, underscore the community's commitment to fostering a lifestyle that is not only active and vibrant but also mindful and holistic. With such a wealth of resources available, residents can effortlessly integrate health and wellness into their daily lives, cultivating a sense of balance and vitality that enhances their quality of life.
Outdoor Lifestyle
For residents near Breezeway in Franklin, Tennessee, the access to parks, nature, and outdoor lifestyle options is truly exceptional. The abundance of green spaces in the area provides a serene escape from the hustle and bustle of daily life, offering opportunities for both relaxation and physical activity amidst lush landscapes and picturesque scenery.
One of the hallmark features of the area is its extensive system of parks and green spaces. These well-maintained parks are not just expanses of grass but are equipped with walking and biking trails, playgrounds for children, and picnic areas for families and groups. Each park is a little haven of its own, providing a safe and welcoming environment for outdoor enjoyment and recreation.
The trails that wind through these parks are ideal for those who enjoy jogging, walking, or cycling in the great outdoors. These trails often meander through wooded areas, along streams, or around ponds, providing varied and beautiful landscapes for residents to explore and enjoy. They serve as the community's veins, connecting different neighborhoods and providing safe paths for outdoor exercise and transportation.
For residents who enjoy a more adventurous outdoor lifestyle, there are also opportunities for hiking and exploration in the nearby hills and natural areas. These spaces offer more challenging terrain and boast breathtaking views of the surrounding countryside, providing rewarding experiences for hikers and nature enthusiasts.
Fishing and boating enthusiasts will find the nearby lakes and rivers to be splendid destinations for their activities. The pristine waters are not only rich in aquatic life but also provide serene settings for canoeing, kayaking, or simply spending a quiet day by the water.
Families with children will appreciate the various outdoor programs and events organized by the local community centers and parks. From outdoor movie nights and concerts in the park to nature education programs and outdoor sports leagues, there's always something happening that encourages residents to step outside and engage with their community.
Moreover, the garden and wildlife enthusiasts in the community are not left out. With community gardens available, individuals can cultivate their own small patches of green, growing flowers, herbs, or vegetables. Various parks also serve as habitats for local wildlife, offering bird-watching and wildlife observation opportunities for nature lovers.
In essence, the parks, nature, and outdoor lifestyle options near Breezeway in Franklin contribute significantly to the area's appeal. The combination of manicured parks, diverse recreational facilities, and natural beauty creates a vibrant mosaic of outdoor living opportunities, enabling residents to lead healthy, active, and fulfilling lives connected to the environment around them.
Education
For families residing in the Breezeway community in Franklin, Tennessee, a range of commendable public and private education options are accessible, ensuring that students receive a quality education that meets their unique needs and aspirations. The public schools in the area are part of the esteemed Williamson County School District, which is known for its high academic standards and dedicated staff. Schools within this district provide a stimulating learning environment, comprehensive curriculum, and a variety of extracurricular activities that foster the holistic development of students.
Elementary and middle schools in the district offer a nurturing environment for younger students, focusing on creating a solid foundation in core subjects while also promoting creativity, critical thinking, and social skills. The high schools in Williamson County are recognized for their advanced placement programs, sports, arts, and other extracurricular activities, providing students with numerous opportunities to explore their interests and talents.
For parents considering private education, Franklin boasts a selection of reputable private schools that provide diverse educational philosophies and approaches. These institutions range from religious-affiliated schools to independent preparatory academies. Private schools in the area are celebrated for their small class sizes, personalized attention to students, and rigorous academic programs. These schools often offer advanced courses, international baccalaureate programs, and a multitude of extracurricular activities, catering to students with various learning styles and interests.
Many private institutions also focus on instilling values, character, and a sense of community responsibility in students, preparing them not only academically but also personally for the challenges of the future. Parents will find schools that align with various educational philosophies, ensuring that they can select an institution that best fits their child's needs and their family values.
Regardless of the choice between public or private, parents in the Breezeway area can be assured that their children will have access to quality education delivered by dedicated and qualified educators in supportive learning environments. With a strong emphasis on academic excellence, personal development, and community engagement, the schools near Breezeway are committed to nurturing the next generation of leaders, thinkers, and creators.
Shopping and Retail
Nestled near Breezeway in Franklin, Tennessee, residents find a delightful array of shopping and retail options that cater to various tastes and preferences. Whether you're in search of daily essentials, unique antiques, or high-end brands, the retail landscape near Breezeway provides something for every shopper.
Downtown Franklin is a treasure trove for those who appreciate history and charm entwined with their shopping experience. This historic area offers an array of boutique stores, antique shops, and artisanal markets where you can find unique clothing, handcrafted jewelry, vintage furniture, and one-of-a-kind gifts. These locally owned shops contribute to the delightful small-town atmosphere of Franklin, where shopping becomes an experience, not just a transaction.
For those who prefer a one-stop shopping destination, the CoolSprings Galleria cannot be overlooked. This expansive shopping mall houses a plethora of retail stores ranging from popular department stores to specialty shops. Whether you're on the hunt for the latest fashion trends, tech gadgets, or elegant home décor, the Galleria offers a varied selection to choose from. With its convenient location, ample parking, and diverse dining options, it provides a comfortable and enjoyable shopping environment for individuals and families alike.
In addition to the mall, the surrounding Cool Springs area boasts several shopping centers and plazas, each filled with a mix of big-box retailers, fitness centers, and specialty stores. Here, shoppers can find everything from groceries and home improvement supplies to sporting goods and health and beauty products. The area is easily accessible, making it a practical choice for residents looking to complete their shopping efficiently.
For the socially conscious consumer, Franklin also offers a number of shops that specialize in fair trade, organic, and locally sourced products. These stores provide an assortment of goods that not only satisfy customer needs but also promote sustainable and ethical consumption practices.
With such a rich and varied shopping scene, residents near Breezeway in Franklin, Tennessee, can indulge in retail therapy that satisfies their desires while also supporting the local economy. The combination of major retailers and small boutiques offers a balanced and delightful shopping experience, fulfilling the community's diverse needs and preferences.
Business and Economy
The area around Breezeway in Franklin, Tennessee, thrives due to a diverse mix of businesses and industries that form the backbone of its local economy. One significant sector is the healthcare industry. With numerous medical centers, clinics, and health services companies stationed in the region, healthcare not only provides essential services to residents but also offers various employment opportunities, ranging from medical practitioners to administrative roles.
The finance and insurance sector is another predominant player in the Franklin area's economic landscape. Several major corporations and a myriad of smaller firms have set up their operations in and around Franklin, drawing professionals from various fields, including accounting, financial planning, and insurance. These businesses contribute significantly to the local economy by offering services to residents and creating a substantial number of jobs.
Retail is, without doubt, a vital industry in the region. The presence of shopping centers, malls, and independent boutiques offers a range of products and services to locals and visitors alike. These retail establishments not only meet the daily needs of the residents but also attract shoppers from neighboring areas, promoting Franklin as a shopping destination.
Franklin also boasts a robust education sector. With a mix of public and private schools, as well as several specialty education services, the education industry is both a prominent employer and a crucial contributor to the community's overall well-being and development.
Hospitality and tourism are integral to Franklin's economy as well, with the town being a hub for historical tourism. A variety of hotels, bed-and-breakfast establishments, and restaurants cater to visitors, providing employment to many residents in the process. Additionally, the town's historic sites, cultural events, and festivals draw a significant number of tourists each year, further bolstering the economy.
Furthermore, the tech and entrepreneurship scene in Franklin is burgeoning. Small startups and tech companies find the town appealing for its business-friendly policies and supportive community, making it an emerging hotspot for innovation and business development.
The dynamic blend of these industries and businesses near Breezeway provides residents with a variety of employment options and services, fostering a vibrant and stable local economy that supports the community's high quality of life.
Hotels and Lodging
The area surrounding Breezeway in Franklin, Tennessee, boasts a host of hotels and lodging options that offer a welcoming stay for visitors. From well-established hotel chains providing a plethora of amenities to cozy bed and breakfast establishments that offer a personalized touch, there's a range of accommodations that suit various preferences and budgets.
For travelers looking for reliable and comfortable accommodations, the established hotel chains near Breezeway provide a trusted option. These hotels often come with modern conveniences such as Wi-Fi, business centers, fitness rooms, and sometimes pools. Many cater to business travelers, with meeting rooms and conference facilities, while also serving leisure travelers with family-friendly amenities.
Franklin is also home to several charming bed and breakfast establishments, providing a quaint, cozy, and more personalized lodging experience. These B&Bs often reside in beautifully preserved historic homes, offering guests not just a place to stay but a unique experience steeped in the local history and culture of Franklin. Visitors who choose these accommodations often enjoy a warm, home-like atmosphere with individually decorated rooms and a delicious homemade breakfast each morning. These establishments often take pride in providing personalized service, making guests feel more like family than patrons.
In addition, for those who prefer accommodations with character and style, boutique hotels can be found in the area, offering a unique blend of historical charm and modern luxury. These smaller, more intimate hotels provide a distinct aesthetic, often reflecting the rich cultural and historical heritage of Franklin. They offer guests an upscale lodging experience with attention to detail, exceptional service, and a sophisticated atmosphere.
Regardless of the type of accommodations, many of the lodging options near Breezeway are conveniently located close to major attractions, shopping centers, and dining establishments in Franklin. This allows guests to easily explore the vibrant community, engage with the local culture, and enjoy the various activities and attractions available in the area. Whether staying for business, leisure, or a bit of both, visitors will find a suitable and inviting place to stay near the Breezeway community in Franklin.
Travel and Transportation
For residents and visitors near Breezeway in Franklin, Tennessee, accessibility to airports and public transportation is convenient, facilitating easy movement within and beyond the town. Nashville International Airport, the closest major airport, is situated at a comfortably drivable distance. This bustling airport connects Franklin to major cities across the United States and around the world, offering flights with multiple airlines, and it is an efficient gateway for both domestic and international travel.
Traveling to and from the Nashville International Airport is relatively stress-free, with several transportation options available. Those who prefer driving can take the straightforward route via the I-65, which provides a direct and efficient pathway to the airport. This drive offers the convenience of traveling on your own schedule, with parking services available at the airport for short-term and long-term stays.
For those who opt for public transportation, there are bus services operated by the Regional Transportation Authority, connecting Franklin to Nashville and other parts of the metropolitan area. These services offer an affordable and environmentally friendly alternative for transit, although it might take a bit longer than driving due to multiple stops and transfers.
Additionally, various ride-sharing services, as well as traditional taxi services, operate in the Franklin area, offering convenient and reliable transportation to the airport and other destinations. These services can be easily booked via phone apps or calls, providing door-to-door service that is especially valuable for travelers with luggage.
The town of Franklin itself is designed to be navigable and friendly for both drivers and pedestrians, with well-maintained roads and sidewalks. For shorter trips within the town, residents often choose to walk, cycle, or use ride-sharing services to get around. This multi-modal approach to transportation supports a community where travel is not just about convenience but also about making sustainable and healthy choices.
With the combination of these transportation options, individuals near Breezeway can easily plan their commutes and travels, whether they are flying out for an international vacation, taking a business trip, or simply exploring the delightful town of Franklin and the vibrant city of Nashville. The range of available transportation methods provides flexibility and accessibility for everyone in the community.