Boyd Mill Estates, Franklin, TN Homes for Sale
Boyd Mill Estates, Franklin, TN Property Listings
December 1, 2023
Rather speak with a local Boyd Mill Estates, Franklin real estate agent on the phone instead? Give us a call at
(615) 257-8317
for a free consultation. We look forward to helping you find the perfect home!
Boyd Mill Estates Homes
Boyd Mill Estates, located in the heart of Franklin, Tennessee, is distinguished by its mix of classic and contemporary architecture. Homes in this established community tend to feature traditional southern styles, including colonial and craftsman, and are typically well-maintained, a testament to their owners' pride in their properties. Characterized by spacious lots, these homes boast large, lush yards that blend seamlessly with the neighborhood's natural landscaping. These private, tranquil outdoor spaces often include amenities like decks, patios, and even swimming pools, providing homeowners with their own personal oasis.
In the interior, Boyd Mill Estates' homes often exhibit features that reflect the region's historic charm mixed with modern comfort. Many homes showcase hardwood floors, crown molding, and fireplaces that add warmth and character. At the same time, updated kitchens, complete with granite countertops and stainless steel appliances, and renovated bathrooms underscore the blend of past and present. The homes in this area typically offer three to five bedrooms, ensuring ample space for families of all sizes.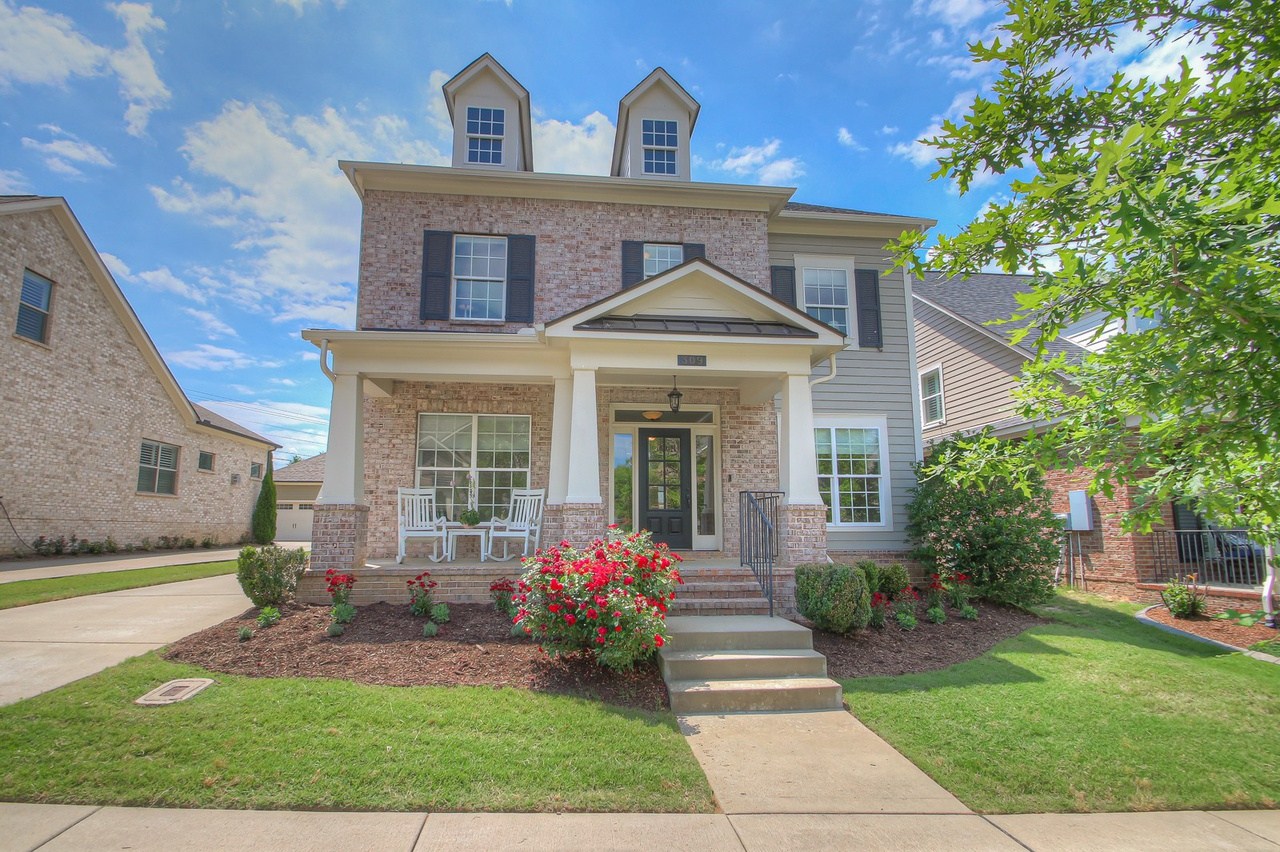 Beyond the individual homes themselves, Boyd Mill Estates fosters a strong sense of community. Nestled among rolling hills and green spaces, it's not uncommon to see neighbors out for an early morning jog, children playing in yards, or families enjoying an afternoon barbecue. Community events, such as block parties and yard sales, are frequent occurrences, fostering a close-knit, friendly environment that newcomers quickly grow to appreciate.
Furthermore, the surrounding area of Franklin, TN, enriches the lifestyle of the residents of Boyd Mill Estates. The historic downtown of Franklin, only minutes away, offers boutique shopping, a variety of dining options, and year-round festivals and events. The community is also served by the highly regarded Williamson County School District, including Franklin High School, which is known for its academic and athletic excellence. Outdoor enthusiasts will appreciate the proximity to parks and nature trails, while the nearby Harpeth River provides opportunities for fishing and canoeing.
Proximity to the wider Nashville metropolitan area is another key characteristic of the Boyd Mill Estates. Just a 20-minute drive from downtown Nashville, residents can easily access the city's diverse cultural, entertainment, and employment opportunities. This blend of tranquil suburban living and accessibility to urban amenities makes Boyd Mill Estates an attractive option for those seeking a balanced lifestyle.
Similar Communities
Similar to Boyd Mill Estates, Founders Pointe in Franklin is a sought-after neighborhood that offers homes comparable in price, construction, and lifestyle. Developed around the same time as Boyd Mill Estates, homes in Founders Pointe are known for their southern architectural charm, complete with front porches and mature landscaping. With a similar blend of modern conveniences and traditional character, the homes often feature hardwood floors, fireplaces, and updated kitchens and bathrooms. Founders Pointe is a welcoming neighborhood that prioritizes a sense of community, much like Boyd Mill Estates, with regular neighborhood events and amenities including a community pool and playground.
Another nearby neighborhood that shares similarities with Boyd Mill Estates is Sullivan Farms. This neighborhood is also comparably priced and provides residents with an excellent quality of life. The homes are constructed with a similar eye for detail and emphasis on comfort, boasting hardwood floors, updated kitchens, and expansive yards. Sullivan Farms is a family-friendly neighborhood that frequently hosts community events, such as Easter egg hunts, holiday parades, and neighborhood barbecues. Its communal amenities include a clubhouse, pool, and playgrounds, echoing the recreational options seen in Boyd Mill Estates.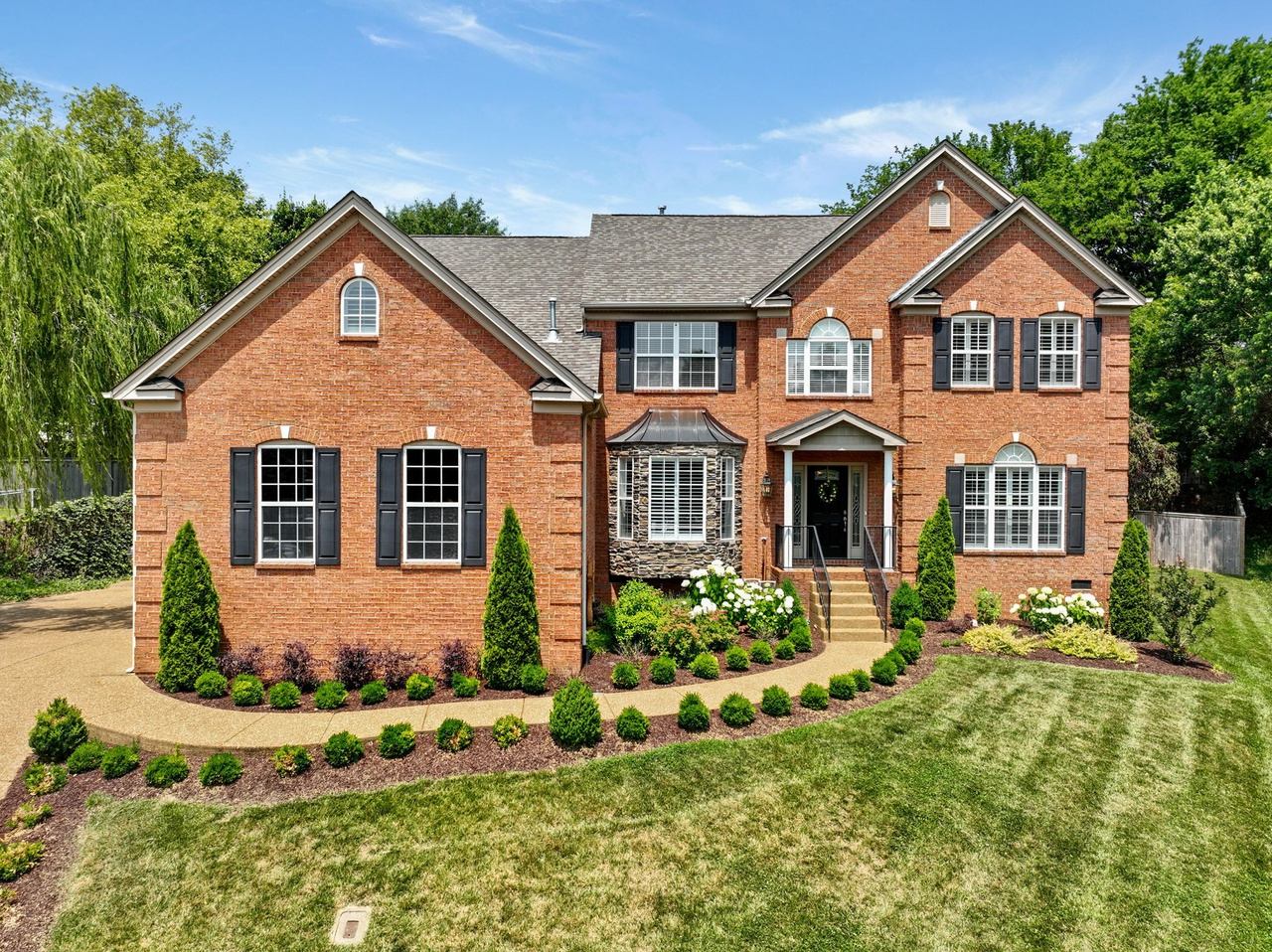 Just to the south of Franklin, the Dallas Downs neighborhood in the rolling hills of Williamson County offers a lifestyle and home price range akin to Boyd Mill Estates. Homes in Dallas Downs are reminiscent of those in Boyd Mill, with traditional southern design, large yards, and updated interiors. The neighborhood, much like Boyd Mill Estates, prides itself on its strong sense of community, hosting annual events like summer block parties and holiday decoration contests. The Williamson County School District serves this neighborhood as well, offering top-tier education opportunities for families.
Fieldstone Farms is another neighborhood worth mentioning. A planned community located to the north of downtown Franklin, it provides a similar lifestyle to Boyd Mill Estates, featuring a wide variety of homes that fall within a comparable price point. The community amenities in Fieldstone Farms, such as the expansive clubhouse, swimming pools, tennis courts, and playgrounds, are reminiscent of those in Boyd Mill Estates, further fostering the neighborhood's sense of community. The homes themselves reflect the same mix of traditional charm and modern comfort, with features like granite countertops, hardwood floors, and spacious master suites. Like Boyd Mill Estates, Fieldstone Farms is served by the exceptional Williamson County School District.
Food Scene
One local favorite is Gray's on Main, a restaurant set in a restored Victorian building. Known for its Southern-inspired dishes, patrons can enjoy everything from shrimp and grits to fried chicken and waffles, all while enjoying live music from local artists.
Just down the street, Puckett's Grocery & Restaurant is a must-visit for anyone craving authentic Southern BBQ. This spot is more than just a grocery store; it's a place where you can enjoy slow-smoked BBQ, classic southern sides, and, on certain nights, live music. The atmosphere is as hearty and welcoming as the food itself, giving you a true taste of Tennessee hospitality.
For Italian fare, locals head over to Amerigo. Offering a mix of traditional and modern Italian dishes, Amerigo's menu is as expansive as it is delicious. The restaurant's cozy atmosphere makes it an excellent choice for family dinners or romantic date nights. Whether you're in the mood for pasta, seafood, or their famously decadent tiramisu, Amerigo does not disappoint.
If you're a fan of Asian cuisine, there's the cool and modern vibe of Shiki Sushi. Known for its fresh and innovative sushi rolls, Shiki also offers a variety of other Japanese dishes, including hibachi and ramen. Their sake selection is also quite impressive, perfect for sushi pairing.
Looking for a more casual dining option? Frothy Monkey is a local coffeehouse that serves much more than just your morning brew. From breakfast through dinner, you can find a variety of dishes, including sandwiches, salads, and pizzas. And of course, their coffee is top-notch, with a wide selection of specialty drinks to choose from.
And let's not forget about Franklin's food truck scene. A variety of food trucks often gather at The Factory at Franklin, an innovative hub of local businesses, offering everything from gourmet grilled cheese sandwiches to creative taco variations. This casual, outdoor dining option is perfect for those balmy Tennessee summer nights.
Entertainment
Living in Boyd Mill Estates places you in close proximity to a variety of entertainment and sporting events in and around Franklin. Just a short drive away is the historic Franklin Theatre. This restored movie house hosts a variety of live shows, from concerts and plays to classic movies. It's an iconic spot in the downtown area, often hosting local and touring artists, making it an excellent venue for a night out.
For those interested in local history, there's Carnton, a historic plantation house and museum. It's not only a fascinating glimpse into the past, but also a venue for occasional outdoor concerts and events. Nearby, the Lotz House Museum offers guided tours that provide deep insights into the Civil War era.
If you're a sports fan, you're in luck too. Just 20 minutes north in Nashville, you'll find Nissan Stadium, home to the NFL's Tennessee Titans. Nothing compares to the excitement of a live football game, with fans cheering on the Titans. Nearby, Bridgestone Arena hosts NHL's Nashville Predators games, offering thrilling hockey action. The arena is also a top concert venue, attracting big-name musicians and entertainers.
And let's not forget about soccer. The Nashville Soccer Club, part of Major League Soccer, plays their games at the state-of-the-art Nashville Fairgrounds Stadium. Whether you're a die-hard soccer fan or new to the sport, the energy at these games is absolutely infectious.
For golf enthusiasts, the Westhaven Golf Club offers a pristine 18-hole course. Known for its impressive greens and welcoming club atmosphere, it's a perfect spot for golfers of all skill levels. They also host various tournaments throughout the year, offering a chance to join in friendly competition with fellow golfers.
In the mood for a different kind of entertainment? Arrington Vineyards is just a short drive away. Co-owned by Kix Brooks of Brooks & Dunn, this award-winning vineyard is known for its wine tastings, vineyard picnics, and "Music in the Vines" - a free music event held on weekends from April through November. The rolling hills of the vineyard offer the perfect backdrop for a relaxing day of wine and music.
Health and Wellness
Residents of Boyd Mill Estates have a myriad of health and wellness options at their fingertips to help maintain a balanced lifestyle. Starting with outdoor recreation, the nearby Jim Warren Park is a popular spot for both organized sports and leisurely outdoor activities. With multiple sports fields, tennis courts, a disc golf course, and miles of walking trails, there's something for everyone to enjoy.
For indoor fitness, the Williamson County Recreation Complex at Nolensville is just a short drive away. This impressive facility offers everything from a wellness center and group fitness classes to indoor and outdoor pools. Whether you're looking to take up a new fitness class, swim laps, or simply use the gym, this recreation center provides a welcoming environment for all ages and fitness levels.
If you're looking for a more specialized fitness regimen, there are numerous fitness studios around Franklin offering everything from yoga and Pilates to CrossFit and kickboxing. One of these, OrangeTheory Fitness, combines cardio and strength training in high-energy group classes, and Pure Barre offers low-impact, high-intensity workouts focusing on strength, cardio and flexibility.
In terms of healthcare, Boyd Mill Estates is served by the Williamson Medical Center, a highly-regarded hospital known for its comprehensive care. With specialties ranging from cardiology and orthopedics to obstetrics and pediatrics, residents can have peace of mind knowing that top-notch medical care is nearby.
For mental wellness, there are several wellness centers and therapists in and around Franklin offering a variety of services, from counseling and therapy to stress management and mindfulness training. Many of these practices, like The Refuge Center for Counseling, are committed to providing care to all individuals, regardless of their ability to pay.
Lastly, the region is known for its farm-to-table culture, making it easy for residents to eat healthily. The Franklin Farmers Market is a local gem, offering a wide variety of locally grown produce, grass-fed meats, and artisanal goods. There are also numerous health food stores and organic grocers around, like the Whole Foods Market, ensuring residents have plenty of options for fresh, healthy ingredients.
So, whether it's fitness, healthcare, mental wellness, or nutrition, residents of Boyd Mill Estates have access to a multitude of resources supporting a healthy, balanced lifestyle.
Outdoor Lifestyle
Residents of Boyd Mill Estates have ample opportunities to enjoy the great outdoors. In fact, Franklin and its surrounding areas are home to an impressive variety of parks, nature trails, and outdoor activities, making it a perfect place for those who love an active, outdoor lifestyle.
Right in the neighborhood, Jim Warren Park provides a green oasis with ample amenities. It boasts soccer fields, baseball diamonds, a disc golf course, and a skate park, as well as an expansive playground for the little ones. Walking trails wind throughout the park, making it an ideal spot for a morning jog or an evening stroll.
For those who enjoy a scenic hike, the Natchez Trace Parkway is just a short drive away. This historic trail extends over 400 miles from Nashville to Natchez, Mississippi, but some of the most beautiful stretches can be found right near Franklin. A hike along the trail offers a glimpse into history and a breath of fresh air, all at once.
Also worth mentioning is the beautiful Harpeth River State Park, which offers numerous outdoor activities. It's an excellent location for canoeing and kayaking, with multiple access points along the river. The park also features hiking trails, including a trail leading to a historic tunnel and overlooking bluff, providing fantastic views of the surrounding area.
If you're a fan of fishing, you'll be pleased to hear that the Harpeth River offers opportunities for angling. You can spend a peaceful day along the riverbank, waiting for the perfect catch.
Golfers will be delighted with the selection of golf courses in the area. Forrest Crossing Golf Course, a public course known for its beautiful and challenging greens, is only a short drive away. For a more exclusive experience, the private Westhaven Golf Club is renowned for its impressive course and welcoming community.
Finally, for equestrian enthusiasts, there's the Park at Harlinsdale Farm. This historic horse farm, now a 200-acre park, offers walking trails, a dog park, and a beautiful, restored main barn. It's also home to the Tractor Supply Co. Arena, which hosts equestrian events and other outdoor activities throughout the year.
In short, the area surrounding Boyd Mill Estates is an outdoor lover's dream, offering a myriad of ways to enjoy Tennessee's natural beauty.
Education
Boyd Mill Estates residents are fortunate to have access to some of the best public and private education options in the state. The community is part of the highly-regarded Williamson County School District, recognized for its excellent student performance and rich variety of extracurricular activities.
For elementary school education, students can attend Poplar Grove K-4 or Johnson Elementary. Both schools offer a strong foundational education, emphasizing not only academics but also creativity, critical thinking, and character development.
Middle school students have the option to attend Freedom Intermediate School or Poplar Grove 5-8. Both schools continue the strong academic focus and also offer a number of athletic and arts programs, helping students explore their passions and develop new skills.
High school students typically attend Franklin High School, one of the top-rated high schools in Tennessee. It offers a robust curriculum that includes advanced placement courses, a wide range of extracurricular activities, and a strong sports program. Franklin High is known for its excellent music and arts program, and has also received accolades for its strong STEM curriculum.
In terms of private education, there are several reputable options in the area. Battle Ground Academy, a renowned K-12 independent school, provides a rigorous academic curriculum and a wealth of extracurricular activities. It's well-known for its strong college-prep focus, with graduates going on to attend top universities across the country.
Montessori School of Franklin offers another alternative for families interested in the Montessori method for their children. Catering to children from pre-K through 8th grade, this school offers a child-centered learning environment that encourages curiosity, creativity, and independent thinking.
For families seeking a faith-based education, St. Matthew Catholic School offers a Catholic education for students in grades K-8. The school is known for its academic rigor, faith formation, and service-oriented approach to education.
In essence, residents of Boyd Mill Estates can be confident in finding excellent educational opportunities for their children, whether they're seeking public or private schooling options.
Shopping and Retail
Shopping enthusiasts residing in Boyd Mill Estates will find a wealth of retail options within a short drive of the neighborhood. Whether you're looking for everyday necessities, a special gift, or a unique piece of home decor, the area offers a delightful mix of mainstream and local boutique shopping experiences.
Downtown Franklin is known for its charming Main Street, lined with an array of specialty boutiques, antique stores, and local artisan shops. You can find everything from fashion-forward clothing and accessories at Jondie Boutique to unique home furnishings at the Iron Gate. If you're an antique enthusiast, the Franklin Antique Mall is a must-visit, boasting a huge selection of vintage items and collectibles.
For more extensive retail therapy, the CoolSprings Galleria is just a short drive away. This large shopping complex features over 150 stores, including many popular retail chains like Apple, Macy's, and H&M. It also houses a number of restaurants, making it a great spot for a day of shopping and dining.
For everyday needs, residents can head to the Thoroughbred Village Shopping Center, which features grocery stores, pharmacies, and a number of convenient service providers. Whether you need to do a quick grocery run or pick up a prescription, this center provides a convenient and accessible option.
Looking to shop local? The Franklin Farmers Market, held at the Factory at Franklin, is a favorite among residents. Here you can find locally-grown produce, fresh-baked goods, and handcrafted items, all while supporting local farmers and artisans.
Additionally, The Factory at Franklin itself is a shopping destination, featuring a variety of local shops selling handmade jewelry, unique clothing, and artisanal food products. This historic former factory offers a shopping experience like no other, combining retail, entertainment, and dining in one unique location.
In short, the area surrounding Boyd Mill Estates caters to a wide range of shopping preferences and needs, combining the convenience of retail chains with the charm and uniqueness of local boutiques and markets.
Business and Economy
The economy near Boyd Mill Estates, Franklin, TN is supported by a robust mix of businesses and industries, contributing to a vibrant and healthy local economy. As part of the greater Nashville Metropolitan Area, Franklin benefits from a diverse range of sectors including healthcare, entertainment, education, and technology.
Healthcare is one of the dominant sectors in the region, with many top-notch hospitals and healthcare facilities located nearby. The Williamson Medical Center, for instance, not only provides exceptional medical services to the community but is also a significant employer in the area. Moreover, many healthcare companies have their headquarters or major operations in the region, such as Community Health Systems and Healthways.
The area is also well-known for its contributions to the entertainment industry. While Nashville, just a short drive to the north, is famous as a hub for the music industry, Franklin itself also hosts several entertainment-related businesses. This includes music production, event management, and a vibrant local arts scene that contributes to the local economy and enriches the cultural life of the area.
Education is another major sector, with the Williamson County School District being a key employer. The presence of various private educational institutions also contributes to the local economy, providing jobs and attracting families to the area.
Technology and business services are growing sectors in the Franklin area. Several tech companies have operations in the region, such as Nissan North America and Mars Petcare. The Cool Springs area, in particular, is a hotspot for corporate headquarters, with many businesses choosing to base their operations there thanks to its strategic location and the high quality of life in the area.
Lastly, Franklin's historic downtown and its surrounding areas have a thriving retail and hospitality sector. From the charming boutiques and eateries of Main Street to the large retail outlets at CoolSprings Galleria, these businesses provide a significant boost to the local economy while also serving the needs of residents and attracting tourists.
Overall, the businesses and industries near Boyd Mill Estates help create a vibrant local economy, offering a range of employment opportunities and contributing to the quality of life in the area.
Hotels and Lodging
Whether you're having out-of-town guests or looking for a staycation getaway, there are a plethora of hotels and lodging options near Boyd Mill Estates, Franklin, TN to suit all tastes and budgets.
For those seeking an upscale stay, the Harpeth Hotel, nestled in downtown Franklin, offers a luxury experience. With beautifully appointed rooms, a charming riverside setting, and an on-site restaurant serving Southern delicacies, the Harpeth provides a taste of southern sophistication and charm.
Just a short drive away in the Cool Springs area, you'll find a range of nationally recognized hotel chains such as the Hilton Franklin Cool Springs and the Marriott Franklin Cool Springs. These hotels offer comfortable rooms, modern amenities, and convenient locations close to shopping and dining destinations.
The Drury Plaza Hotel, also located in the Cool Springs area, deserves a special mention. Known for its generous 'extras' – like hot breakfast and evening refreshments – the Drury Plaza is a favorite among travelers for its value and friendly service.
For those who prefer a more homey atmosphere, the area is dotted with several charming bed and breakfasts. One such B&B, the Brentwood Bed and Breakfast, offers a peaceful retreat nestled in the rolling hills, just a short drive from Franklin. With its quaint, elegantly furnished rooms and a generous home-cooked breakfast, it's the perfect spot for a relaxing getaway.
If a historic experience is what you're after, then the Magnolia House Bed & Breakfast is the place for you. Located in a beautifully restored Victorian house, the Magnolia House offers cozy rooms, a hearty Southern breakfast, and an unbeatable location just steps from downtown Franklin.
A bit further out, but worth the drive, is the Leiper's Fork Inn by Pot N' Kettle Cottages. This historic home-turned-inn is full of charm and character and located in the heart of the Leiper's Fork village, known for its art scene, antiques, and eateries.
In summary, whether it's upscale hotels, comfortable chains, or charming B&Bs, there's a variety of accommodation options near Boyd Mill Estates to cater to every visitor's needs and preferences.
Travel and Transportation
When it comes to transportation and connectivity, residents of Boyd Mill Estates in Franklin, TN, are well-positioned. The neighborhood is conveniently situated in relation to major transportation hubs and has good access to various modes of public transportation.
The closest major airport to Boyd Mill Estates is Nashville International Airport (BNA), which is located approximately 25 miles to the north. This means you can reach the airport in about 30-40 minutes by car, depending on traffic. The airport offers a wide array of flights, with numerous domestic and international airlines operating out of it. This allows residents easy access to national and international travel.
As for public transportation, the Franklin Transit Authority operates the local bus service. They offer fixed route services on weekdays, making it convenient for commuters and residents who prefer not to drive for local trips. The bus routes cover most parts of the city, including downtown Franklin, Cool Springs, and the Factory at Franklin. The services are affordable and timely, making them a viable option for daily commuting within the city.
If you're looking to travel to Nashville or other nearby areas, the Regional Transportation Authority (RTA) operates the Relax and Ride bus service from various locations in Franklin to downtown Nashville. This service is particularly handy for commuters working in Nashville who prefer a stress-free commute.
There's also a number of private taxi services, ride-sharing options like Uber and Lyft, and rental car services for residents who need more flexible transportation options. These services provide easy and reliable options for getting around the greater Nashville area or for trips further afield.
In essence, whether you need to travel locally within Franklin, commute to Nashville, or jet off on an international adventure, Boyd Mill Estates is conveniently located for all your transportation needs.