Belle Vista, Franklin, TN Homes for Sale
Belle Vista, Franklin, TN Property Listings
December 5, 2023
Rather speak with a local Belle Vista, Franklin real estate agent on the phone instead? Give us a call at
(615) 257-8317
for a free consultation. We look forward to helping you find the perfect home!
Belle Vista Homes
Homes in Belle Vista, Franklin, Tennessee, represent the epitome of traditional southern charm combined with modern convenience. Characterized by large lots, mature trees, and a remarkable variation in architectural styles, these homes are highly sought-after for their elegance and comfort. Most homes feature spacious multi-bedroom layouts, often with expansive master suites, home offices, and outdoor living spaces. High-end finishes such as hardwood floors, granite countertops, stainless steel appliances, and designer lighting fixtures are standard in Belle Vista homes. These homes strike the perfect balance between functionality and luxury.
A majority of the homes also include several environmentally-friendly features, such as energy-efficient windows, appliances, and HVAC systems. The combination of traditional craftsmanship and energy efficiency signifies the unique blend of the old and the new, exemplifying the quality of living offered by this neighborhood. Homes in Belle Vista often come with large, professionally landscaped yards that provide ample space for outdoor activities, ensuring residents can enjoy the beautiful Tennessee weather in the privacy of their own home.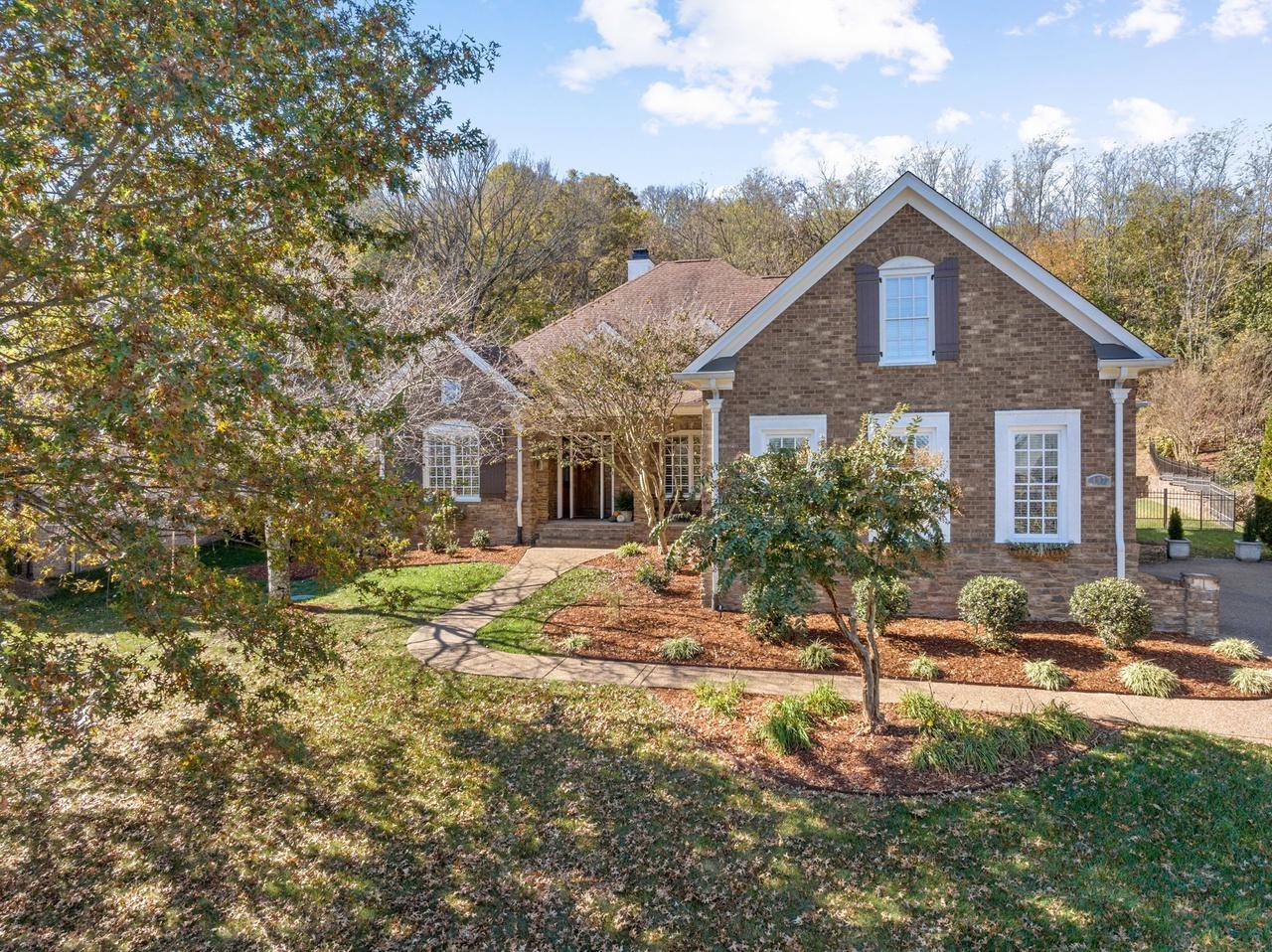 Belle Vista's location in the historic city of Franklin adds significantly to its appeal. The community is nestled in a picturesque and peaceful setting while being conveniently close to the city's various amenities. With downtown Franklin just a few minutes away, residents have easy access to boutique shopping, a wide array of restaurants, and numerous cultural attractions like the Franklin Theatre, Carnton Plantation, and the Lotz House Museum.
Furthermore, the Belle Vista community is characterized by its friendly and welcoming neighbors. The neighborhood frequently organizes events, fostering a strong sense of camaraderie among residents. It's common to see families taking leisurely strolls, kids riding their bikes, or neighbors gathering for impromptu barbecues in this vibrant and active community.
The area is also served by the highly-rated Williamson County School District, providing families with some of the best educational opportunities in the state. These top-rated schools, combined with the neighborhood's safe and tranquil atmosphere, make Belle Vista an ideal place for families looking for a home.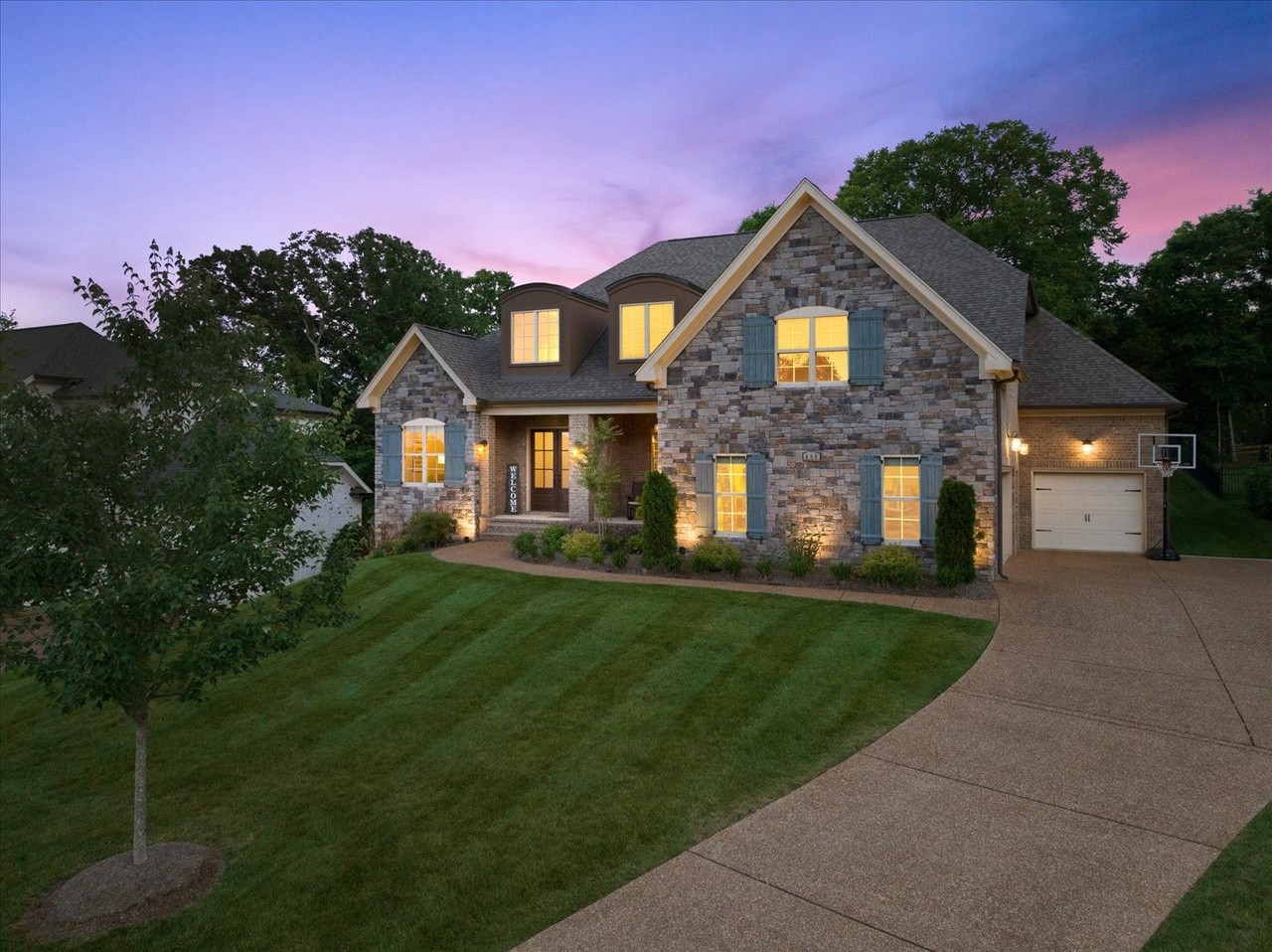 In terms of outdoor activities, the proximity to parks like Pinkerton Park and Jim Warren Park offers ample opportunity for hiking, picnicking, and sports. Moreover, the Harpeth River meanders near the community, providing options for fishing and kayaking. For golf enthusiasts, the prestigious Vanderbilt Legends Club is a short drive away, offering world-class golfing facilities.
Residents of Belle Vista also have access to an impressive array of amenities within the neighborhood. A well-maintained pool, clubhouse, and playground are available for residents' enjoyment, providing a place for community members to gather and socialize. The homeowners' association takes an active role in maintaining the common areas, keeping the neighborhood beautiful and inviting.
In summary, the homes in Belle Vista, Franklin, Tennessee, offer an unbeatable blend of luxury, comfort, and convenience. With its quality homes, top-tier schools, robust community spirit, and proximity to Franklin's amenities, Belle Vista stands out as a prime choice for homebuyers in the area.
Similar Communities
In addition to Belle Vista, the region of Franklin, Tennessee, offers several neighborhoods that share a similar price point, construction style, and lifestyle. One such community is the Fieldstone Farms. Known for its large, beautifully crafted homes, Fieldstone Farms showcases the same blend of luxury and comfort. Many homes feature hardwood floors, granite countertops, and stainless steel appliances, much like Belle Vista. The neighborhood also boasts its own clubhouse, swimming pools, tennis courts, and walking trails, contributing to a vibrant, active lifestyle for its residents.
Westhaven is another neighborhood that mirrors Belle Vista in terms of quality construction and community lifestyle. With its distinctive southern architecture, Westhaven homes offer a charming, old-world feel combined with modern features such as energy-efficient appliances and high-quality fixtures. Beyond the homes themselves, Westhaven provides a wealth of amenities including a resort-style pool, tennis courts, and fitness centers. Additionally, the neighborhood's Town Center, complete with grocery stores, restaurants, and retail shops, contributes to the convenience and community feel.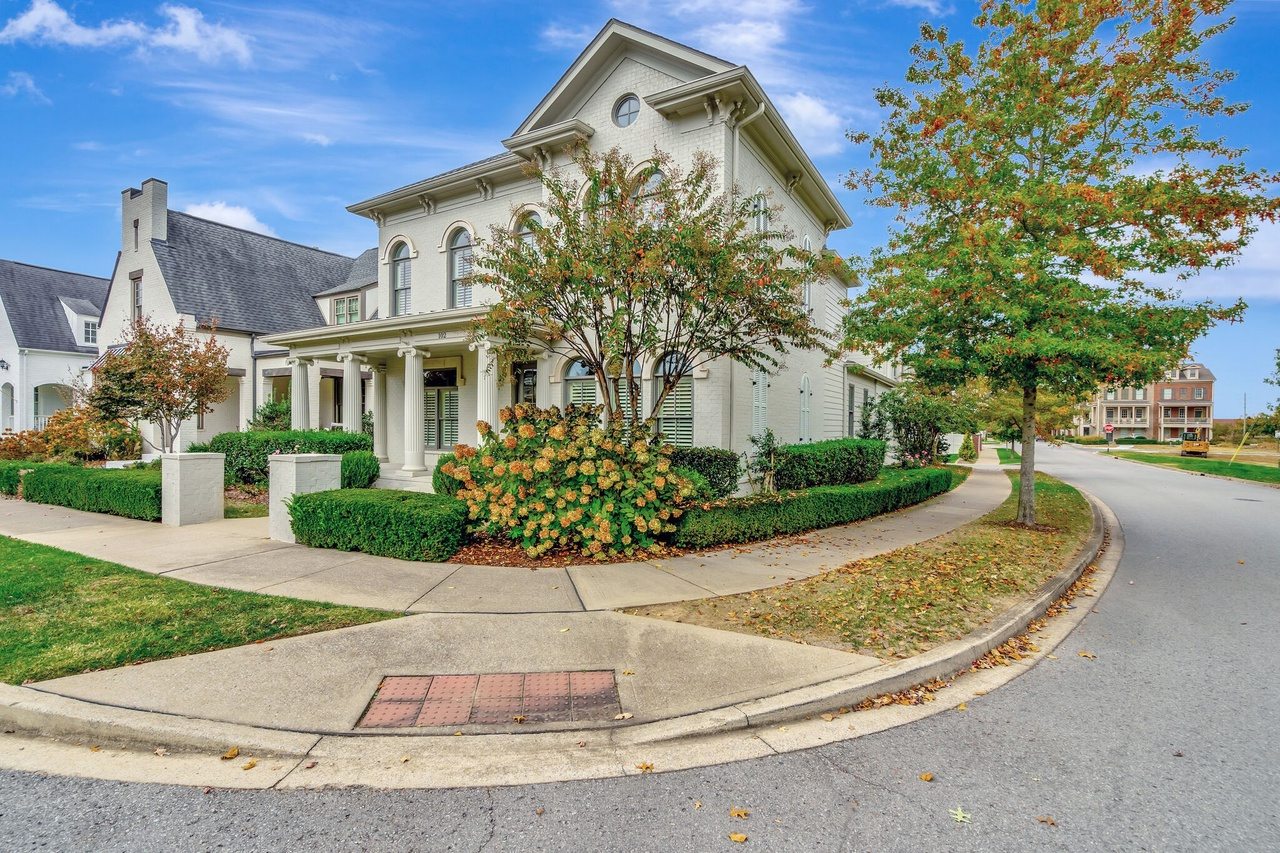 The community of Laurelbrooke is also comparable to Belle Vista. This gated community boasts custom-built homes on spacious lots, surrounded by mature trees and rolling hills. Inside, homes are finished with high-end details, such as vaulted ceilings, gourmet kitchens, and luxurious master suites. The neighborhood also provides an array of amenities, including a clubhouse, pool, and tennis courts. The inclusion of a guarded gate adds an extra layer of security, making Laurelbrooke a comfortable and secure environment for families.
Just a short drive from Belle Vista, the Sullivan Farms neighborhood presents another ideal choice for homebuyers. The homes in Sullivan Farms showcase the same southern charm and quality craftsmanship found in Belle Vista, complete with modern amenities and luxury finishes. The neighborhood offers various floor plans to suit different needs, with options ranging from three to five-bedroom homes. Sullivan Farms also has a strong community spirit, underscored by frequent neighborhood events and amenities like a community pool and playground.
McKays Mill is another neighborhood to consider. This master-planned community features beautiful homes with open floor plans and top-notch finishes. The neighborhood includes a state-of-the-art community center, a large pool, and several playgrounds. Additionally, it has its own shopping center, providing residents with easy access to grocery shopping, dining, and other services.
Finally, the Lockwood Glen community, with its serene atmosphere and stylish homes, parallels the charm of Belle Vista. The homes are spacious, with open floor plans and premium finishes, offering a blend of comfort and luxury. The neighborhood includes a clubhouse, pool, and multiple parks, encouraging an active, outdoor lifestyle. Its close proximity to downtown Franklin offers easy access to city amenities, paralleling the convenience offered by Belle Vista.
Food Scene
Just a short drive from Belle Vista is downtown Franklin, a treasure trove of dining options that cater to a wide range of culinary preferences. For those who crave traditional Southern fare, Puckett's Grocery & Restaurant is an absolute must-try. Known for its laid-back ambiance, Puckett's serves up mouth-watering comfort food like barbecue ribs, fried chicken, and their famous sweet potato fries. On top of the hearty meals, they also host live music performances, providing a vibrant dining experience.
For a more upscale dining experience, Gray's on Main is a local favorite. This charming eatery combines the nostalgic essence of the South with a modern approach to food. Their menu features a variety of dishes made from locally sourced ingredients, with notable options like their Shrimp & Grits or the Southern Burger. Housed in a 19th-century pharmacy turned restaurant, Gray's also offers a unique selection of cocktails inspired by pre-Prohibition era drinks.
Pizza lovers will want to make a beeline for Mellow Mushroom. With its funky, colorful interior and extensive menu of hand-tossed, stone-baked pizzas, it's a perfect spot for a casual, fun dining experience. Whether you're a fan of classic Margherita or adventurous enough to try their unique combinations like the "Holy Shiitake Pie," Mellow Mushroom promises a memorable meal.
In the mood for Mexican? Head over to Sopapilla's, a New Mexico inspired restaurant that serves a variety of flavorful dishes, from enchiladas smothered in green chili to stuffed Sopapillas. With its vibrant décor, warm atmosphere, and authentic dishes, Sopapilla's brings a taste of the Southwest to Franklin.
For those with a taste for the exotic, Bawarchi Biryani Point offers a tantalizing array of Indian dishes. Known for their biryanis, they also serve a variety of other Indian classics like tandoori chicken, masala dosa, and a selection of flavorful curries. Their commitment to authenticity and flavor ensures a rich and satisfying dining experience.
Finally, if you're looking for a light lunch or a place to meet for coffee, don't miss out on Frothy Monkey. This local coffeehouse serves an assortment of artisanal sandwiches, salads, and baked goods, alongside expertly brewed coffee and tea. With its cozy ambiance and delicious offerings, Frothy Monkey is an ideal spot for a relaxed meal or meeting.
All these dining options underscore the culinary diversity near Belle Vista, ensuring residents always have an array of choices when it comes to dining out.
Entertainment
Living in Belle Vista, Franklin, TN opens up a world of entertainment and sporting events for residents. One of the area's major entertainment destinations is the historic Franklin Theatre. Having opened in 1937, it's been a cherished institution for decades, hosting a variety of live shows, concerts, and movies. You can enjoy a plethora of events, ranging from classic films to performances by local artists and touring bands, all in a beautifully restored classic theater environment.
If you're a sports enthusiast, you're in for a treat. The Vanderbilt Legends Club, a stone's throw away from Belle Vista, hosts several golf tournaments throughout the year. These events draw golfers from all over the region and are a fantastic spectacle for sports fans. The club boasts two championship courses, making it a paradise for golf lovers.
For those who enjoy a bit of thrill and speed, the Fairgrounds Speedway Nashville is not far away. It's one of the oldest operating short tracks in America and hosts a variety of auto racing events throughout the year. Whether you're an avid racing fan or just looking for a thrilling afternoon, the roar of engines and the charged atmosphere is sure to provide a memorable experience.
Music is a cornerstone of Tennessee's cultural heritage, and this is reflected in the range of music-related events close to Belle Vista. The Pilgrimage Music & Cultural Festival, an annual event held at The Park at Harlinsdale, brings together a diverse lineup of musicians from country, rock, and folk backgrounds. It's a fantastic way to spend a day or weekend, soaking up the sounds while enjoying food from local vendors.
Furthermore, there's the Lotz House Museum which regularly hosts Civil War reenactments, offering a unique blend of education and entertainment. And if you're in the mood for a scenic walk with a dash of local culture, the Public Art in Franklin walking tour is a leisurely stroll through downtown, showcasing a collection of murals and sculptures.
Nearby, the CoolSprings Galleria is not just a shopping destination but also a hub for entertainment. With a wide range of dining options and a state-of-the-art AMC Theater, it's an excellent spot for a fun family outing.
Residents of Belle Vista, with these and many more entertainment and sporting events at their disposal, have no shortage of options when it comes to staying entertained and active.
Health and Wellness
There's no shortage of health and wellness options near Belle Vista, Franklin, TN, making it easy for residents to maintain a balanced and healthy lifestyle. Numerous fitness centers, parks, and wellness clinics are conveniently located close to the community.
For residents who prefer a gym environment, the Franklin Athletic Club is just a short drive away. This facility offers an extensive selection of workout equipment, group fitness classes, personal training, and even a swimming pool. Whether you enjoy a solo workout or prefer a group class environment like Zumba or yoga, the Franklin Athletic Club caters to a variety of fitness preferences.
If outdoor exercise is more your style, the nearby Jim Warren Park offers a multitude of options. With its well-maintained walking and biking trails, it's the perfect place for a morning jog or an evening stroll. There's also an array of sports fields, so whether you're into soccer, baseball, or just throwing a Frisbee, you're covered. The park also includes a fitness circuit with workout stations dispersed along the trail, offering a great outdoor workout experience.
For residents seeking mindfulness and stress relief, Franklin offers several yoga and meditation studios. For instance, Half Moon Yoga Healing, located in downtown Franklin, offers a variety of yoga classes suitable for all levels of practitioners, from beginners to advanced. They also host meditation sessions and workshops, providing a peaceful refuge from the bustle of daily life.
When it comes to dietary wellness, Whole Foods Market is a popular destination. Known for its organic produce, high-quality meats, and extensive selection of vegan and gluten-free items, it's a convenient spot for residents who prefer a clean, organic diet. Additionally, the Farmer's Market at The Factory at Franklin is held every Saturday, featuring fresh, locally grown produce, artisanal foods, and handmade goods.
On the healthcare front, the Williamson Medical Center is a highly-rated hospital providing a full spectrum of services from emergency care to specialized treatments. For routine care, there are several well-respected physicians, dentists, and optometrists in the area. Belle Vista also has close access to numerous wellness clinics and alternative health options, such as chiropractors, acupuncturists, and massage therapists.
With such a diverse selection of health and wellness facilities available, residents of Belle Vista can effortlessly incorporate healthy habits into their everyday lives.
Outdoor Lifestyle
Outdoor enthusiasts living in Belle Vista, Franklin, TN are spoilt for choice with an abundance of parks, nature trails, and outdoor activities readily accessible.
One such gem is the beautiful Pinkerton Park, just a short drive from Belle Vista. This picturesque park, with its lush green spaces, playground, and well-maintained walking trails, is a haven for both families and nature lovers. The iconic Tinkerbell Playground is a favorite among the younger crowd, while the 1-mile paved loop trail attracts joggers and dog walkers. The park's location along the Harpeth River also offers scenic views and opportunities for picnicking.
A bit further afield, yet worth the trip, is the expansive Timberland Park situated off the Natchez Trace Parkway. Known for its stunning natural beauty, the park features several hiking trails that meander through mature forests, offering great bird watching opportunities and the chance to encounter local wildlife. With its picnic areas and interpretive center, Timberland Park is a fantastic destination for those seeking to immerse themselves in nature.
For a more leisurely outdoor experience, the local Jim Warren Park is a popular choice among Belle Vista residents. Besides its numerous sports fields, the park includes a serene pond and a variety of walking paths, making it an ideal spot for a quiet stroll or a family outing. The park's large, open spaces are also perfect for flying kites, playing catch, or simply soaking up the sun on a beautiful day.
Another fantastic destination for nature lovers is the Bowie Nature Park in nearby Fairview. Covering over 700 acres, the park boasts several miles of trails suitable for walking, biking, or horseback riding. The park is home to numerous wildlife species, and with its forested areas, lakes, and open fields, it's a great spot for nature observation or photography.
For those with a penchant for fishing or water sports, the Harpeth River is easily accessible from Belle Vista. Whether you enjoy kayaking, canoeing, or simply relaxing by the water, the river offers an array of outdoor possibilities. There are several river access points and parks, such as Eastern Flank Battlefield Park and Harlinsdale Farm, where you can enjoy a day by the water or even embark on a river adventure.
In essence, the area around Belle Vista is brimming with opportunities to engage with the great outdoors, catering to a broad spectrum of interests, whether that's a simple park picnic, a scenic hike, or a river excursion.
Education
Residents of Belle Vista, Franklin, TN, have a wealth of both public and private educational options available to them, all renowned for their commitment to academic excellence and well-rounded development.
For public school options, Belle Vista is located in the Williamson County School District, one of the top-rated school districts in the state. The district is home to several highly-rated schools. Franklin High School, known for its robust academic program and wide array of extracurricular activities, serves many high school students in the area. For middle school, students often attend Grassland Middle School, which receives high marks for its dedicated teachers and inclusive environment. Elementary-aged students have access to schools like Grassland Elementary and Walnut Grove Elementary, both praised for their nurturing environment and emphasis on student success.
If you're considering private education, there are numerous well-respected private schools in the Franklin area. Battle Ground Academy, a college-preparatory school, offers an academically challenging curriculum for Kindergarten through 12th grade. Their program emphasizes critical thinking and leadership skills, preparing students for future success.
Another noteworthy private institution is Franklin Road Academy, which serves students from pre-kindergarten through high school. The school is known for its small class sizes, committed teachers, and a diverse curriculum that includes a wide range of arts and athletic programs.
Montessori School of Franklin is an option for families seeking an alternative educational approach. Catering to children from pre-school through middle school, the school employs the Montessori method to encourage self-directed learning, creativity, and critical thinking.
For families with special education needs, the New Hope Academy offers an inclusive, diverse learning environment. This private Christian school places a strong emphasis on cultural diversity, social justice, and academic excellence, serving students from pre-K through 6th grade.
In short, no matter what a family's educational preferences or needs might be, the area surrounding Belle Vista provides a wide range of quality options to choose from, ensuring every child has access to a quality education.
Shopping and Retail
Residents of Belle Vista, Franklin, TN have plenty of shopping and retail options to choose from, all within easy reach. The local shopping scene boasts a delightful mix of well-known retailers, unique boutiques, antique shops, and artisan markets, making for a vibrant and varied shopping experience.
Downtown Franklin is a shopping destination in itself. Its Main Street is lined with a range of specialty shops offering everything from stylish clothing and home decor to handcrafted jewelry and gourmet foods. Landmark Booksellers is a notable stop for book lovers, housed in one of the oldest buildings in town and offering a charming selection of new, old, and rare books. For those into the vintage and unique, the Franklin Antique Mall is a treasure trove of antiques, collectibles, and fascinating memorabilia.
For a more modern retail experience, the CoolSprings Galleria is just a short drive away. This expansive shopping mall features over 150 stores including major retailers like Apple, Macy's, and H&M. Whether you're looking for the latest fashion, electronics, or homewares, you're likely to find it here. The Galleria also boasts a variety of dining options and a state-of-the-art AMC Theater, making it an ideal spot for a day of shopping and entertainment.
Those in search of fresh produce and locally-made goods will love The Franklin Farmer's Market. Held every Saturday at The Factory at Franklin, the market features a variety of vendors selling everything from fresh fruits and vegetables to artisan breads, local honey, and handcrafted goods. It's a wonderful opportunity to shop local and support area farmers and artisans.
For those who prefer a boutique shopping experience, the nearby town of Leiper's Fork offers a unique blend of galleries, artisan shops, and antique stores. Stores like Serenite Maison and Leiper's Creek Gallery showcase a carefully curated selection of local art, antiques, and home furnishings in a charming, small-town setting.
Overall, the range of shopping and retail options near Belle Vista ensure that, whether you're in search of the perfect gift, the freshest local produce, or a brand-new outfit, you won't have to travel far to find exactly what you need.
Business and Economy
Belle Vista, Franklin, TN, is situated in an area with a robust local economy, thanks to a diverse range of businesses and industries that operate in and around the vicinity.
One of the major contributors to the local economy is the healthcare industry. The area hosts numerous medical facilities, including the prominent Williamson Medical Center, a comprehensive healthcare provider. Numerous other health clinics and wellness centers add to the economic landscape, offering a range of services from primary care to specialized treatments.
A significant player in the local economy is the automotive industry, with Nissan North America's headquarters located just a short drive from Belle Vista in Cool Springs. The presence of Nissan has attracted several automotive suppliers and related businesses to the area, which helps bolster the local economy and provide numerous jobs.
The area's thriving tourism and hospitality sector also significantly contributes to the local economy. The historic charm of Franklin, with its Civil War sites, the renowned Main Street, and a variety of events and festivals, attract visitors year-round. These visitors support a range of businesses, including hotels, restaurants, and retail stores.
Technology and entrepreneurship are also burgeoning in the area, with several tech startups and innovative businesses calling Franklin home. Co-working spaces such as E|SPACES in Cool Springs provide a nurturing environment for these businesses, further reinforcing Franklin's reputation as an emerging tech hub.
Finally, the area's robust retail sector, headlined by the CoolSprings Galleria and the charming shops of downtown Franklin, not only serves local residents but also draws shoppers from surrounding regions. This influx of consumers supports a wide array of businesses, from major national retail chains to small, locally-owned boutiques.
In essence, the economy around Belle Vista is diversified and dynamic, with industries ranging from healthcare and automotive to technology and retail playing integral roles. This diversity helps create a resilient and thriving local economy that supports a high quality of life for residents.
Hotels and Lodging
When it comes to lodging, guests visiting residents of Belle Vista, Franklin, TN, have a wealth of options to choose from. The local area hosts a variety of accommodations, from modern hotels to charming bed and breakfast establishments.
For those seeking modern comforts and amenities, the Marriott Cool Springs is a popular choice. Offering comfortable rooms, an indoor pool, a fitness center, and an on-site restaurant, this hotel provides everything a guest might need for a comfortable stay. Similarly, the Hilton Franklin Cool Springs offers a stylish and modern stay with excellent amenities, including an outdoor pool, and is situated near the bustling CoolSprings Galleria, adding shopping and dining convenience.
Franklin is also home to some charming bed and breakfast options for those seeking a more homey, intimate experience. The Magnolia House, for instance, offers a cozy stay in a beautifully restored historic home. Its warm decor, luxurious rooms, and delicious homemade breakfast provide a delightful home-away-from-home experience. Another similar option is the Pot N' Kettle Cottages in Leiper's Fork. Each cottage is uniquely decorated and offers a quaint, serene stay in the Tennessee countryside.
If you're looking for a stay with historical significance, the Harpeth Hotel, located in downtown Franklin, offers a unique blend of history and luxury. As a part of the Hilton's Curio Collection, the Harpeth Hotel sits in a prime location, making it easy to explore Franklin's vibrant Main Street and historic sites.
Then there's the charm of the Drury Plaza Hotel, located near the CoolSprings Galleria. Known for its friendly service and spacious rooms, the Drury Plaza also offers guests complimentary breakfast and an evening "Kickback" with free hot food and cold beverages.
In a nutshell, whether visitors are looking for a modern hotel with all the conveniences, a historic stay in the heart of downtown, or the homely charm of a bed and breakfast, there's an option to suit everyone near Belle Vista, Franklin, TN.
Travel and Transportation
Residents of Belle Vista, Franklin, TN, are well-positioned when it comes to access to airports and public transportation options.
The nearest major airport to Belle Vista is Nashville International Airport (BNA), located about 21 miles away, which translates to roughly a 30-minute drive under normal traffic conditions. Nashville International is a large, well-serviced airport with numerous airlines operating domestic and international flights. Whether you're jetting off for a vacation, a business trip, or picking up visiting friends and family, the convenience of having a major airport so close cannot be overstated.
For regional or private air travel, the John C. Tune Airport and the Smyrna/Rutherford County Airport are within reasonable driving distance. These smaller airports provide a variety of aviation services and serve as a base for charter flights and private aircraft, offering a convenient alternative to Nashville International.
As for public transportation, the Franklin Transit Authority provides local, fixed-route service throughout the City of Franklin. The routes include key community destinations such as downtown Franklin, the Cool Springs area, and several shopping centers, medical facilities, and parks. This local service operates on weekdays, offering a convenient option for those preferring not to drive.
Ride-sharing services, such as Uber and Lyft, are readily available in and around Franklin, providing another option for getting around locally or for trips to and from Nashville.
While Franklin is not directly serviced by the Metropolitan Transit Authority's (MTA) bus system or the Music City Star commuter rail, residents can take advantage of these services in nearby Nashville for commuting or for exploring the Greater Nashville area.
In short, residents of Belle Vista enjoy a range of transportation options that make both local and longer-distance travel convenient and accessible.