Andover, Franklin, TN Homes for Sale
Andover, Franklin, TN Property Listings
December 5, 2023
Rather speak with a local Andover, Franklin real estate agent on the phone instead? Give us a call at
(615) 257-8317
for a free consultation. We look forward to helping you find the perfect home!
Andover Homes
Nestled in the heart of Franklin, Tennessee, the homes in Andover are an epitome of southern charm and elegance. These stately residences boast traditional architectural styles, with designs ranging from ranches to two-story homes. Most of these properties feature 3 to 5 bedrooms, providing ample space for families of various sizes. Hardwood floors, granite countertops, stainless steel appliances, and high-end finishes are standard in many of these homes, offering both luxury and comfort. Mature landscaping often accompanies these properties, providing residents with lush, green backdrops and privacy. A number of homes also include coveted features such as in-ground swimming pools, covered patios, and multi-car garages, catering to an upscale lifestyle.
The neighborhood is not only known for its beautiful homes but also for the sense of community that it fosters. The Andover community hosts regular neighborhood events, fostering a sense of togetherness among the residents. Families can engage in seasonal events, neighborhood cookouts, and block parties. Children in the community are often seen playing in the cul-de-sacs and on the wide sidewalks, reflecting the safety and the family-oriented nature of the area.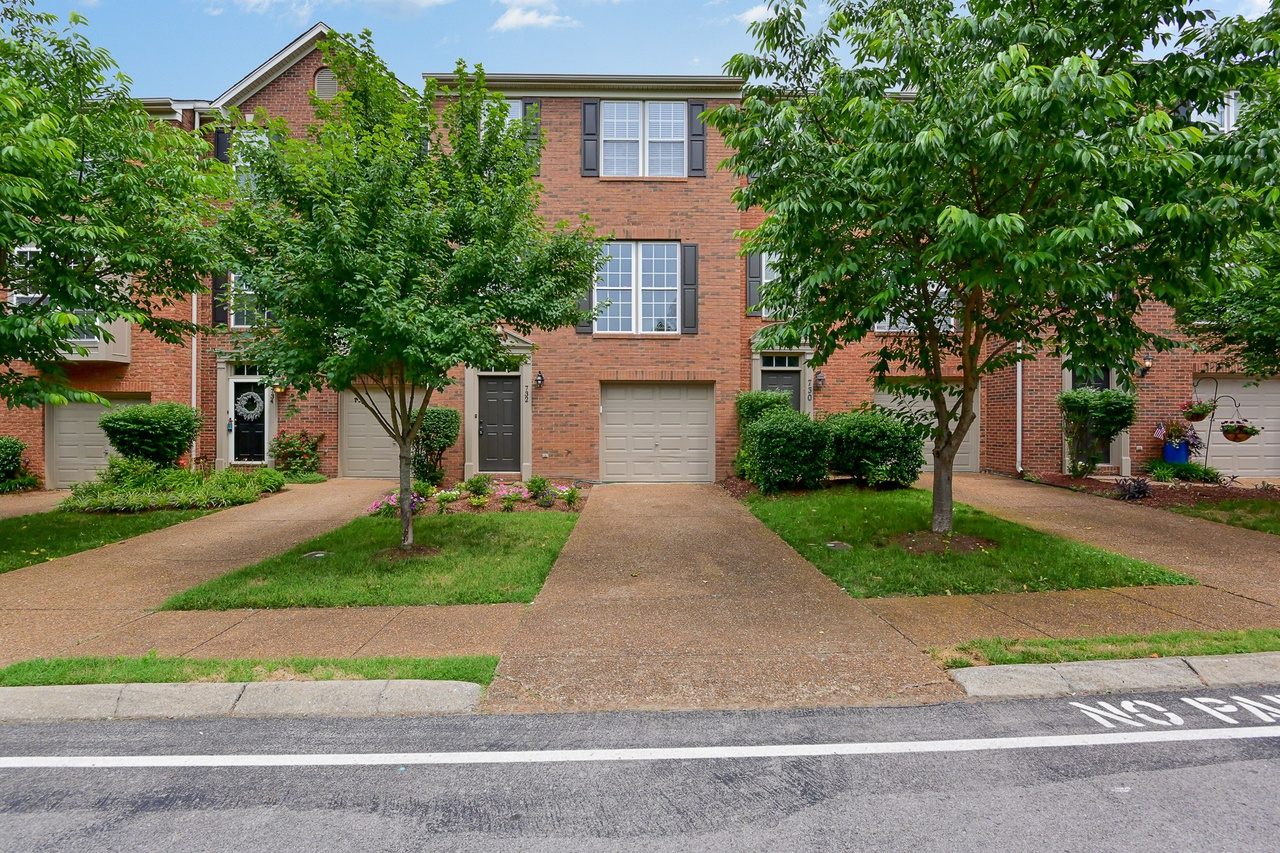 Moreover, the strategic location of Andover places it within easy reach of numerous amenities and conveniences. Just a few minutes drive from the heart of downtown Franklin, the residents can effortlessly access an array of shopping centers, gourmet restaurants, and entertainment venues. The area is also home to several top-rated schools, making it a prime choice for families with children.
The Andover community also encourages an active lifestyle, offering numerous recreational opportunities. Neighborhoods in Andover are connected by a network of well-maintained walking and biking trails, providing residents the opportunity for daily outdoor exercise amidst nature. Nearby, one can find the Jim Warren Park, which features soccer fields, baseball diamonds, and a disc golf course, perfect for weekend fun. Residents also have easy access to the Harpeth River, where they can indulge in fishing or canoeing on sunny weekends.
The Andover homes in Franklin, TN, are more than just houses; they are part of a lifestyle centered around comfort, community, and convenience. The architectural elegance of the homes, coupled with the rich community spirit and the access to a wide range of amenities, makes Andover an ideal place to call home. Whether it's the sense of security, the active lifestyle, or the southern charm, living in Andover offers a unique and enriching experience.
Similar Communities
Close to Andover, Franklin, TN, you'll find several neighborhoods that offer a similar lifestyle, construction quality, and price point. One of these communities is the coveted Sullivan Farms. Known for its traditional southern style homes, Sullivan Farms offers its residents a luxurious yet homely lifestyle. The houses range from 3 to 5 bedrooms and incorporate a variety of layouts, including two-story and ranch-style homes. Most homes here are appointed with amenities such as hardwood floors, updated kitchens, and expansive yards, mirroring the elegant aesthetic found in Andover. The community hosts neighborhood events and provides amenities like a community swimming pool and playground, fostering a vibrant and family-friendly atmosphere.
Another comparable neighborhood is Fieldstone Farms. This master-planned community, just like Andover, enjoys an ideal location with easy access to the heart of downtown Franklin. The homes are a blend of traditional and contemporary styles with high-end finishes and features similar to those seen in Andover. Fieldstone Farms also has a robust amenities package with swimming pools, tennis courts, walking trails, and a clubhouse. The active homeowner's association organizes regular community events that encourage neighborly bonding and a collective community spirit.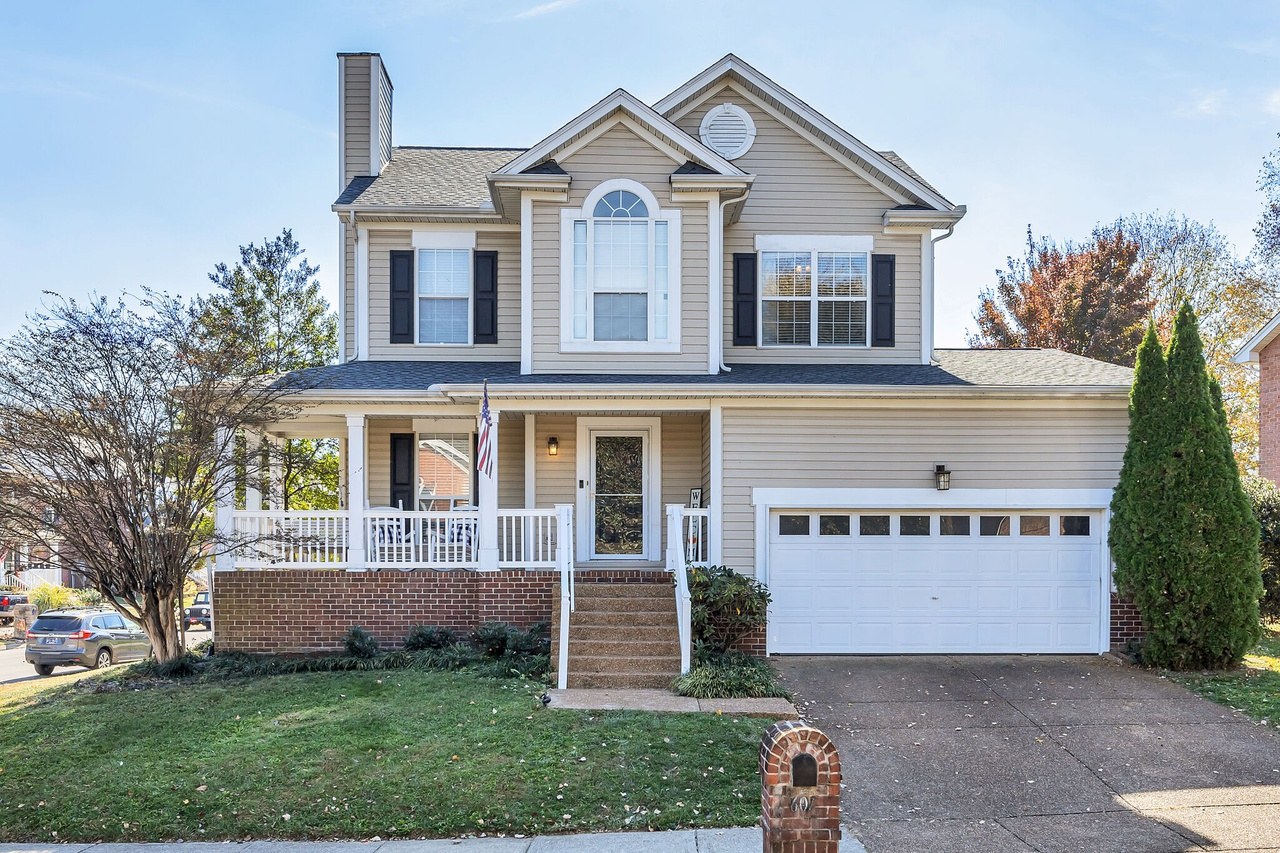 Just southeast of Andover is the well-established neighborhood of McKay's Mill. The homes here are a mix of townhomes and single-family homes, built with similar attention to detail and high-end finishings. They offer the same southern charm, with spacious rooms, modern kitchens, and meticulously landscaped yards. The community is serviced by a well-appointed clubhouse, Olympic-sized pool, and numerous walking trails. The neighborhood also houses a local shopping center, making it a convenient place for residents to live.
Across from McKay's Mill is the neighborhood of Avalon, a gated community that offers homes similar in price point and construction to Andover. The homes in Avalon are elegant, with many offering features such as walled courtyards, outdoor fireplaces, and gourmet kitchens. A unique aspect of Avalon is its topography, with many homes offering stunning views of the surrounding hills. The community provides luxurious amenities including walking trails, community pools, and a community center, promoting an active and engaged lifestyle similar to Andover.
These neighborhoods around Franklin, TN, share several characteristics with Andover, making them suitable alternatives for prospective buyers seeking a balance of luxury, community spirit, and convenience. Whether it's Sullivan Farms' homely atmosphere, Fieldstone Farms' recreational amenities, McKay's Mill's local shopping center, or Avalon's stunning views, each neighborhood has its own charm that caters to a range of lifestyles.
Food Scene
In the vicinity of Andover, Franklin, TN, food lovers are certainly spoiled for choice. The local dining scene is a blend of traditional Southern fare, international cuisine, and modern gourmet experiences.
If you're looking for a spot to savor some good old Southern comfort food, Puckett's Grocery & Restaurant is a must-visit. More than just a restaurant, Puckett's is a cherished local institution that's been serving the community since the 1950s. They offer a wide range of Southern classics, from barbecue ribs to their famous fried chicken, all accompanied by live local music. This place truly embodies the southern hospitality and charm that Franklin is known for.
For fans of international cuisine, there's the delectable Mediterranean eatery, Taziki's. This spot is known for its fresh, flavorful dishes such as the grilled lamb gyro and the quinoa salad bowl. With its inviting, casual atmosphere, Taziki's is a great choice for a family dinner or a quick lunch after shopping in downtown Franklin.
When it comes to a more upscale dining experience, the Red Pony Restaurant stands out. It offers a sophisticated Southern dining experience with a constantly changing menu that features locally sourced ingredients. The Red Pony's innovative dishes, like their seared scallops or smoked brisket, are sure to delight the taste buds of food connoisseurs.
Pizza lovers are not left out either. The Mellow Mushroom serves up hand-tossed, stone-baked pizzas in a funky, art-filled setting. With a menu that caters to a variety of dietary preferences, including vegan and gluten-free options, it's a spot where everyone can find something to enjoy.
Just around the corner, there's the whimsical and ever-popular Frothy Monkey. Known for its exceptional coffees, artisanal sandwiches, and fresh bakery items, it's the perfect spot for a relaxed brunch or a quick coffee break. And let's not forget about their wine offerings, providing a delightful option for evening gatherings with friends.
From comfort food to gourmet dining and everything in between, the restaurant scene near Andover, Franklin, TN, is as diverse and welcoming as the community itself.
Entertainment
Just a stone's throw away from Andover, Franklin, TN, there are numerous options for entertainment and sporting events that cater to a wide range of interests.
The Franklin Theatre is a standout amongst the entertainment options. This historic theater, dating back to the 1930s, has been beautifully restored and hosts a variety of performances, from live concerts and theater productions to classic movie screenings. It's the perfect place for an evening of culture and entertainment, right in the heart of downtown Franklin.
For those who enjoy outdoor concerts and events, the Harlinsdale Farm is a place of interest. It is a historic horse farm that has been converted into a public park and is also the venue for the Pilgrimage Music & Cultural Festival. This annual festival features a lineup of popular musicians and is a highly anticipated event in the local community.
In terms of sports, Franklin offers a number of exciting options. The Vanderbilt Legends Club, a short drive from Andover, is a private golf club known for its two championship courses. It's an excellent place for golf enthusiasts to not only play but also to participate in tournaments and events.
If soccer is more your speed, the Williamson County Soccer Complex regularly hosts local and regional matches. For youth sports, the Jim Warren Park provides a number of well-maintained fields for baseball, softball, and other team sports.
For equestrian sports fans, Franklin is host to the Iroquois Steeplechase, a traditional horse race held annually at Percy Warner Park, which attracts visitors from all over the country.
Just a few miles down the road in Nashville, you can catch professional sports at Nissan Stadium, home of the Tennessee Titans, or Bridgestone Arena, where the Nashville Predators play. The city also offers a wide range of concerts, theater performances, and other cultural events.
Whether you're a theater enthusiast, a music lover, a sports fan, or simply enjoy being part of community events, the area around Andover, Franklin, TN, is rich with options to keep you entertained.
Health and Wellness
Living in Andover, Franklin, TN, you'll have access to a range of health and wellness options that can contribute to a balanced and healthy lifestyle.
For those who enjoy physical fitness, there are plenty of opportunities nearby. The Franklin Athletic Club offers a variety of classes, from spinning and yoga to strength training and aqua aerobics. It also houses state-of-the-art workout equipment and professional trainers who can help you meet your fitness goals. For outdoor enthusiasts, the neighborhood's proximity to parks like Harlinsdale Farm and Jim Warren Park provide spaces for running, walking, and playing sports.
Another gem in the area is the Whole Foods Market, which is much more than just a grocery store. Aside from offering fresh, organic produce, it also has a variety of wellness products, dietary supplements, and a knowledgeable staff that can guide you towards healthier food choices.
If you're seeking holistic wellness, the nearby Franklin Massage Center offers a range of therapeutic massage services. Their experienced practitioners can help with stress management, injury recovery, or simply provide a relaxing experience to recharge your mind and body.
And let's not forget about healthcare facilities. Williamson Medical Center, one of the top hospitals in the area, is just a short drive away. They offer a wide range of medical services, including preventative care, emergency services, and specialized care in fields like cardiology, orthopedics, and obstetrics. Additionally, there are numerous family practice clinics, dental offices, and specialty medical providers in the vicinity, ensuring that healthcare needs of all types can be met conveniently and effectively.
For mental wellbeing, there are several therapists and counseling centers in and around Franklin. These professionals offer services that can help manage stress, navigate life changes, or address mental health concerns.
On top of that, the robust sense of community in Andover can also contribute to overall wellbeing. The neighborhood events and social gatherings foster a supportive, friendly environment that can play a significant role in maintaining mental and emotional health.
Indeed, whether it's through fitness, nutrition, healthcare, or community connection, there are myriad ways to achieve and maintain a balanced, healthy lifestyle in and around Andover, Franklin, TN.
Outdoor Lifestyle
Situated in the verdant landscape of Franklin, TN, the Andover neighborhood is conveniently located near a number of parks and outdoor spaces that cater to those who love spending time in nature.
One of the most well-known parks in the area is Jim Warren Park. This park features 58 acres of open space and includes walking trails, baseball and soccer fields, and a playground. It's an ideal location for a Saturday afternoon picnic or a leisurely walk with the family. In addition, the park often hosts local sports leagues and community events, making it a vibrant hub for outdoor activities.
For those who prefer a peaceful setting, Pinkerton Park is a charming space along the Harpeth River. The park offers a riverside trail, the Tinkerbell Playground, and open fields that are perfect for a friendly game of frisbee or a relaxing day under the sun. The iconic Fort Granger, a civil war fort, is also accessible from the park via a short hike, providing a blend of history and nature.
Harlinsdale Farm is another must-visit. Once a renowned horse breeding farm, this 200-acre park is now a favorite spot for locals to walk dogs, fly kites, and even fish in the park's pond. Harlinsdale Farm is also the venue for the annual Pilgrimage Music & Cultural Festival, making it a center for outdoor fun and community engagement.
If you're into water activities, the Harpeth River offers opportunities for canoeing and kayaking. There are several rental services nearby for equipment, and the river's gentle current makes it suitable even for beginners. The river is also a known habitat for smallmouth bass and catfish, making it an attractive spot for anglers.
For those who love cycling or long walks, there's the Natchez Trace Parkway. This scenic, 444-mile trail extends across multiple states, but a lovely segment runs near Franklin. It's an excellent trail for a bike ride, a run, or even a leisurely drive to admire the beautiful Tennessee countryside.
Whether you're into sports, enjoy relaxing in the park, or love being on the water, the outdoor lifestyle near Andover, Franklin, TN, offers plenty of options. Each location presents a unique way to enjoy the natural beauty of Tennessee and stay active.
Education
For residents of Andover, Franklin, TN, education is highly valued, and the area offers an array of excellent public and private schools for families to choose from.
In terms of public education, the area is served by Williamson County Schools, which is one of the top-rated school districts in the state. Nearby, you'll find Kenrose Elementary, a high-performing school known for its dedicated staff and strong parental involvement. For middle school, students typically attend Woodland Middle School, which also has an excellent academic reputation and offers a variety of extracurricular activities. Centennial High School serves the area for grades 9-12 and offers a robust curriculum, including Advanced Placement courses and a well-regarded arts program.
If you're considering private education, there are several reputable institutions in the vicinity. Battle Ground Academy is a renowned independent college preparatory school serving grades K-12. The school focuses on a holistic education approach, blending academic rigor with character development. Its state-of-the-art facilities, dedicated faculty, and extensive extracurricular programs provide students with a comprehensive educational experience.
Franklin Road Academy is another excellent private school option, offering a Pre-K-12 education. The school is known for its small class sizes, individualized instruction, and a curriculum that fosters critical thinking and creativity.
For parents seeking a faith-based education, Franklin Christian Academy and Grace Christian Academy offer curriculums for middle and high school students that integrate academic instruction with spiritual development. Both institutions have a strong emphasis on community service and leadership development, helping students grow both intellectually and spiritually.
For younger children, the area boasts a number of highly regarded preschools and childcare centers, such as Primrose School of Cool Springs and The Goddard School. These centers offer early childhood education programs that focus on cognitive, social, and physical development.
In summary, whether you're looking for a strong public education system or prefer a private school setting, the Andover area in Franklin, TN offers a multitude of high-quality education options to meet the diverse needs of its residents.
Shopping and Retail
When it comes to shopping and retail options, residents of Andover, Franklin, TN, are spoiled for choice. The area boasts an impressive variety of shopping destinations, from quaint local boutiques to major retail outlets.
A short drive from Andover takes you to the heart of Downtown Franklin, a charming historic district known for its unique local shops. Here you'll find everything from artisanal crafts to high-end fashion. Stores like Philanthropy Fashion offer chic, trendy clothing and accessories, while savvy shoppers looking for unique finds will appreciate the eclectic mix of vintage goods at The Shoppes on Main. Savory Spice Shop, a favorite amongst foodies, stocks an array of herbs, spices, and specialty foods that are hard to find elsewhere.
For a comprehensive shopping experience, the Cool Springs Galleria is a go-to destination. This expansive shopping mall features a mix of over 150 stores, including well-known brands like Apple, H&M, and Macy's. It also hosts a number of restaurants and a cinema, making it a perfect spot for a day out with the family or friends.
If you're looking for upscale retail therapy, the Hill Center Brentwood offers a sophisticated shopping experience. This beautifully designed, open-air shopping center features a variety of high-end retailers, including Anthropologie, Paper Source, and Draper James, the southern-inspired lifestyle brand from actress Reese Witherspoon.
Farmers' markets are also a big part of the Franklin shopping scene. The Franklin Farmers Market, held at The Factory at Franklin, is a lively weekly event where you can shop for locally grown produce, artisanal cheeses, fresh baked goods, and handcrafted items.
For everyday needs, there are several grocery stores close to Andover, including a Publix Super Market and a Whole Foods Market. These supermarkets stock a wide range of products, ensuring that you'll be able to find everything on your shopping list.
With such a wide variety of shopping options, from local specialty stores to major retail centers, living in Andover, Franklin, TN offers a shopping experience to cater to every taste and need.
Business and Economy
The area surrounding Andover, Franklin, TN, is home to a diverse array of businesses and industries that play significant roles in supporting the local economy.
Healthcare is one of the leading sectors in Franklin. The city is home to several major healthcare companies, including Community Health Systems, one of the largest hospital operators in the U.S. There's also Williamson Medical Center, a comprehensive healthcare facility that employs many locals and serves the wider community. Health-related technology firms, such as Optum, are also notable contributors to the local economy.
In addition to healthcare, the automotive industry is also a key player. The North American headquarters of Nissan is located in Franklin, employing a significant number of people in a variety of roles, from engineering to marketing. This presence has also attracted a network of auto parts suppliers and service companies, creating a vibrant automotive ecosystem.
The finance and insurance sector is well-represented in Franklin as well. Companies like Jackson National Life Insurance Company and Franklin American Mortgage Company have a significant presence in the area and contribute to the local economy by providing jobs and supporting local services.
There's also a strong culture of entrepreneurship in Franklin, which has given rise to numerous small businesses and startups. The area is home to a variety of innovative companies in sectors like technology, marketing, and retail. Local business incubators and coworking spaces, like E|SPACES, offer supportive environments for these entrepreneurs and foster a community of innovation and collaboration.
The tourism industry also contributes significantly to Franklin's economy. The city's rich history, vibrant music scene, and natural beauty attract visitors from around the country and the world. From historic sites like the Lotz House Museum to events like the Pilgrimage Music & Cultural Festival, tourism supports a range of businesses including hotels, restaurants, and retail stores.
From large multinational corporations to small startups, the area around Andover, Franklin, TN, is driven by a diverse and dynamic range of businesses and industries. They form a robust economy that offers ample employment opportunities and supports the high quality of life enjoyed by the community.
Hotels and Lodging
For out-of-town visitors or locals looking for a staycation, there's a variety of accommodations available near Andover, Franklin, TN, from luxury hotels to charming bed and breakfasts.
One of the prominent hotel options in Franklin is The Harpeth Hotel, located in downtown Franklin. It's part of the Curio Collection by Hilton, meaning guests can expect a high level of service and luxury. This boutique hotel combines southern charm with modern amenities, and its central location makes it a great base for exploring the city's historic sites, shops, and restaurants.
If you're looking for more home-like accommodations, there are several bed and breakfasts in the area. For example, the Magnolia House Bed & Breakfast offers an intimate, cozy environment. It's a historic home that has been beautifully restored, with each room uniquely decorated to highlight different aspects of southern history and culture. A stay here includes a gourmet breakfast, making it a perfect place for a relaxing getaway.
For those interested in history, the Drury Plaza Hotel Franklin is another great choice. This hotel is housed in a former bank building, and its décor showcases its historic roots while offering modern conveniences. Its location near Cool Springs Galleria means guests will have easy access to shopping, dining, and entertainment options.
Another notable option is the Aloft Nashville-Cool Springs, a trendy, modern hotel that appeals to a younger crowd. It offers stylish, tech-savvy rooms and a vibrant bar and lounge area that often hosts live music.
If you prefer a more rustic environment, the nearby Leiper's Fork Inn by Pot N' Kettle Cottages offers a unique experience. Set in a charming, historic home, this bed and breakfast provides a peaceful, rural setting while still being close to attractions like the Leiper's Fork Distillery and the historic Natchez Trace Parkway.
Each of these accommodations offers its own unique charm and amenities, catering to a wide range of tastes and needs. Whether you're in town for a short visit or planning a longer stay, you'll find a warm welcome and comfortable stay near Andover, Franklin, TN.
Travel and Transportation
Andover, Franklin, TN, is conveniently located in terms of access to major airports and public transportation options.
The closest major airport to Andover is the Nashville International Airport (BNA), which is about a 25-30 minute drive away depending on traffic. This airport is a major hub, serving numerous domestic and international airlines. It provides a gateway to just about anywhere you might want to go, and also offers a number of car rental services, making it a convenient option for residents and visitors alike.
For local public transportation, the area is served by the Franklin Transit Authority. The service provides fixed routes throughout the city, including stops at key locations like downtown Franklin, the Cool Springs Galleria, and various local businesses. It's a handy and cost-effective way to get around the city, whether for work, shopping, or leisure.
Another option for getting around is through ridesharing services like Uber and Lyft, which operate extensively in the Franklin area and can provide convenient door-to-door service.
For those who prefer to cycle, Franklin is bike-friendly with several dedicated bike paths and lanes throughout the city. The city's Greenways and Trails system provides a network of trails for cycling, walking, or running. They not only offer a healthy transportation alternative but also provide a great way to enjoy the local scenery.
While Franklin doesn't have a commuter rail service, nearby Nashville does. The Music City Star Commuter Rail has six stations along the route with the end of the line at Nashville's Riverfront Station. It's especially useful for commuters working in downtown Nashville or for anyone wanting to enjoy Nashville's downtown entertainment without worrying about parking.
Overall, whether you're planning a trip out of state, commuting for work, or simply exploring the local area, Andover's location in Franklin, TN, provides several practical options to meet your transportation needs.