Franklin TN A-Frame Homes for Sale
Franklin TN A-Frame Homes Listings
October 2, 2023
Rather speak with a local Franklin real estate agent on the phone instead? Give us a call at
(615) 257-8317
for a free consultation. We look forward to helping you find the perfect a-frame home!
A-Frame Homes
A-Frame homes in Franklin, TN are a visual delight and an architectural spectacle that reflect both aesthetics and functionality. One of the defining characteristics of these homes is their unique A-shaped structure, from which they derive their name. The steeply angled sides, often formed by the roof, create a distinctive triangular silhouette, typically featuring a spacious, open-plan interior. Many A-Frame homes in Franklin also boast expansive windows, often encompassing the entire front of the house. This allows for the flooding of natural light into the interior, creating bright and airy living spaces. With the incorporation of modern design trends, these homes present a unique blend of rustic charm and contemporary elegance, making them a sought-after choice for homebuyers.
The interiors of A-Frame homes in Franklin are as unique as their exteriors. High ceilings and lofts are common, adding to the charm and spacious feel of the homes. While traditional A-Frame designs often featured one or two bedrooms, many of the modern A-Frame homes in Franklin include three or more bedrooms, often featuring loft spaces that are used as extra sleeping areas or flexible spaces for office work or creative pursuits. The interior design often compliments the architectural style, incorporating elements such as wooden beams, stone fireplaces, and rustic-chic decor.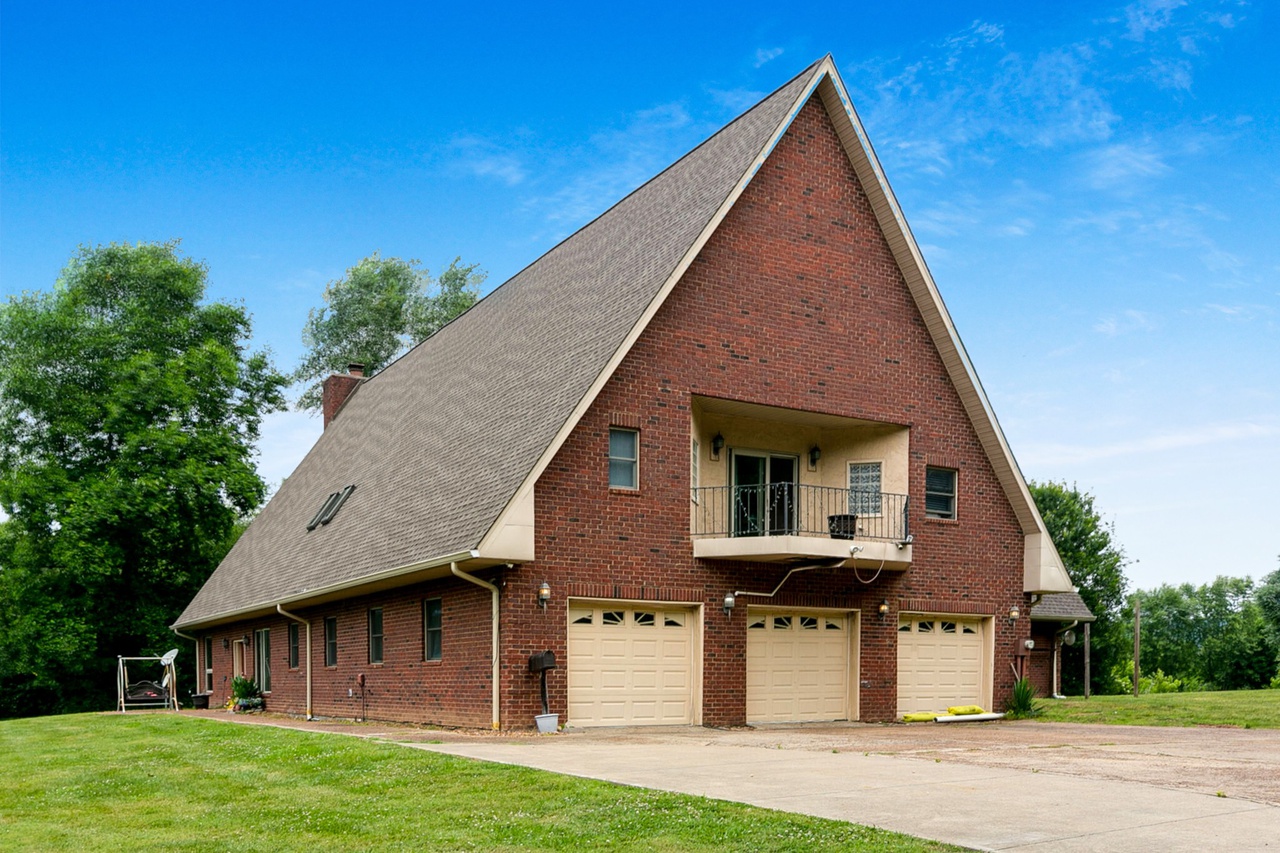 The community surrounding the A-Frame homes in Franklin, TN, is also noteworthy. The city itself is renowned for its rich history, southern hospitality, and vibrant music scene. The A-Frame neighborhoods are typically quiet and peaceful, offering an escape from the bustling city life while still providing easy access to urban amenities. Many are located close to nature trails and parks, providing ample opportunities for outdoor activities. The close-knit community atmosphere promotes a sense of belonging, where neighbors often know each other and community events are common.
The location of Franklin, TN, further enhances the appeal of A-Frame homes. The city's proximity to Nashville, the capital of Tennessee, offers numerous cultural, entertainment, and employment opportunities. The area is home to top-rated schools and excellent health care facilities, adding to the quality of life for residents. Franklin is also known for its bustling downtown area, boasting unique shopping experiences, a variety of dining options, and a vibrant nightlife, all within a short drive from the A-Frame communities.
Furthermore, Franklin's economic stability and growth prospects make it an excellent place for real estate investment. It has consistently ranked among the best places to live in the United States due to its high employment rates, steady population growth, and a strong local economy. As such, A-Frame homes in Franklin are not only a choice for residential living but also a promising investment opportunity.
Similar Communities
One of the neighborhoods that mirrors A-Frame in Franklin, TN in terms of price point, construction, and lifestyle is Fieldstone Farms. This large, planned community on the western edge of Franklin features an array of housing styles including similar A-Frame designs. The homes in Fieldstone Farms often exhibit open floor plans, high ceilings, and large windows just like their counterparts in A-Frame. The neighborhood provides an array of amenities such as swimming pools, tennis courts, and a clubhouse. Walking trails wind through the neighborhood, offering opportunities for outdoor activities in a serene, community-oriented setting.
Another similar neighborhood is Westhaven. This master-planned community on the west side of Franklin is renowned for its varied architectural styles, wide sidewalks, and tree-lined streets. Though it offers a variety of home styles, it is possible to find A-Frame homes or similarly built homes within the community. Westhaven emphasizes a relaxed, small-town atmosphere and is designed with an emphasis on walkability. It also features a town center with shops and restaurants, making it a self-contained community much like the A-Frame neighborhoods in Franklin.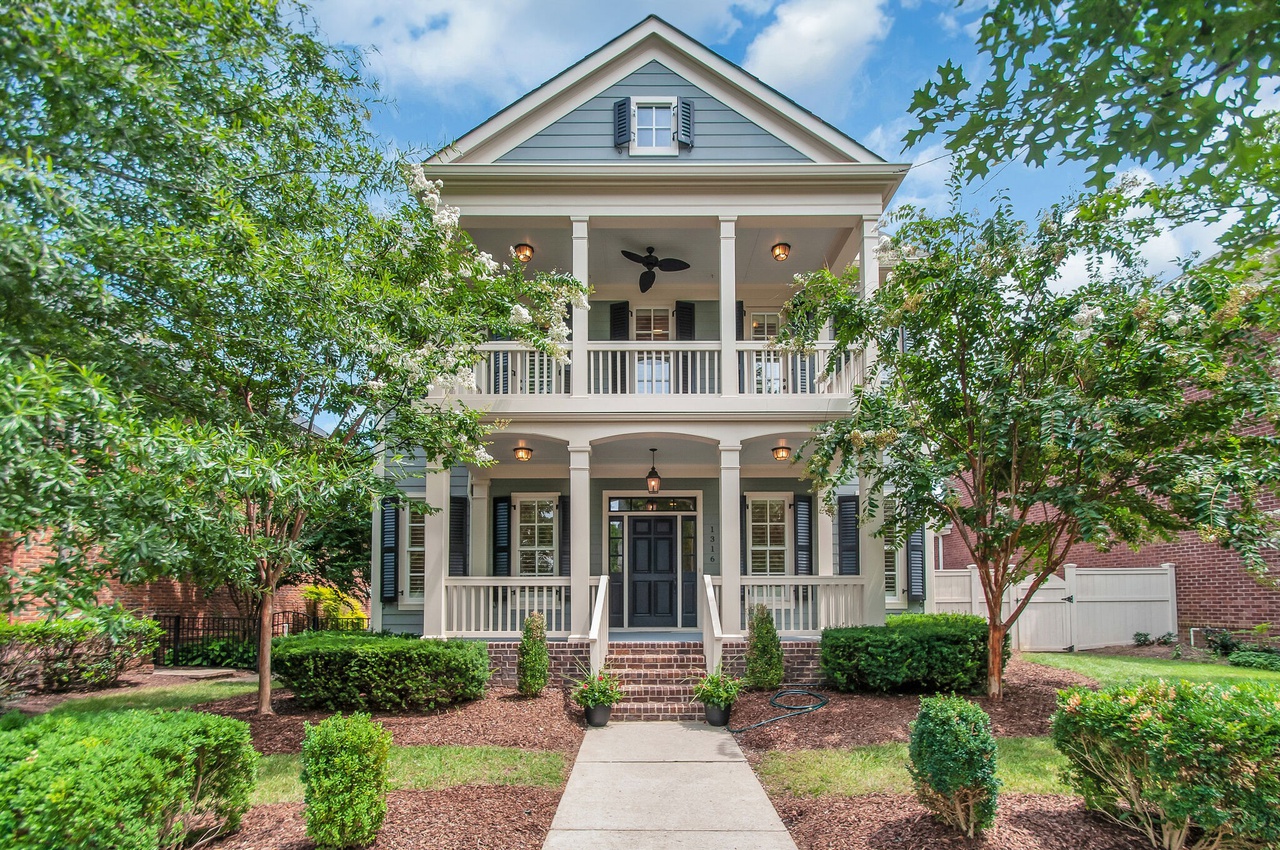 McKays Mill is another neighborhood worth considering. Located on the eastern side of Franklin, it also showcases a variety of home styles, including those similar to A-Frame constructions. McKays Mill is built around a central commercial area and offers amenities such as a community pool, walking trails, and fitness center. The homes here are often compared to those in A-Frame for their high ceilings, spacious interiors, and large windows. McKays Mill has a strong community vibe and offers a comfortable, suburban lifestyle similar to that in A-Frame.
To the north of Franklin, you'll find Brentwood, a suburb of Nashville. This affluent area is home to several neighborhoods with homes that share similar price points, construction styles, and lifestyles to A-Frame. Brentwood is known for its high-quality schools, safe neighborhoods, and access to numerous parks and recreational facilities. Just like A-Frame, Brentwood offers a blend of suburban living with convenient access to urban amenities.
Finally, Cool Springs East is a noteworthy neighborhood in the southern part of Franklin, known for its upscale homes and community-oriented lifestyle. The homes here mirror the price point of A-Frame homes, and some feature similar construction styles. Cool Springs East is conveniently located near the Cool Springs Galleria, offering residents easy access to shopping, dining, and entertainment venues. Like A-Frame, it provides a high quality of life, making it a desirable location for families and professionals.
Food Scene
The dining scene near A-Frame, Franklin, TN is a gastronomic delight, offering a variety of choices to satisfy any palate. For an upscale dining experience, you can head over to Gray's On Main. Located in a historic pharmacy building, Gray's serves up creative Southern dishes with a twist. Not to mention, their craft cocktails and live music offer a memorable evening of indulgence and entertainment.
For those who enjoy comfort food, Puckett's Grocery & Restaurant is a local staple not to be missed. Offering a mix of BBQ fare and Southern classics, Puckett's is all about casual, homestyle dining. They often have live music, contributing to the city's vibrant music scene and enhancing the overall dining experience.
Looking for international cuisine? Try the Saffire Restaurant and Bar, located in The Factory at Franklin. Saffire offers a global menu with an emphasis on Southern ingredients, ensuring you have a unique dining experience every time you visit.
Pizza lovers would be remiss not to visit Mellow Mushroom. Known for their stone-baked pizzas, Mellow Mushroom offers a range of classic and innovative pizza options, all in a funky, vibrant atmosphere that is sure to bring joy to the whole family.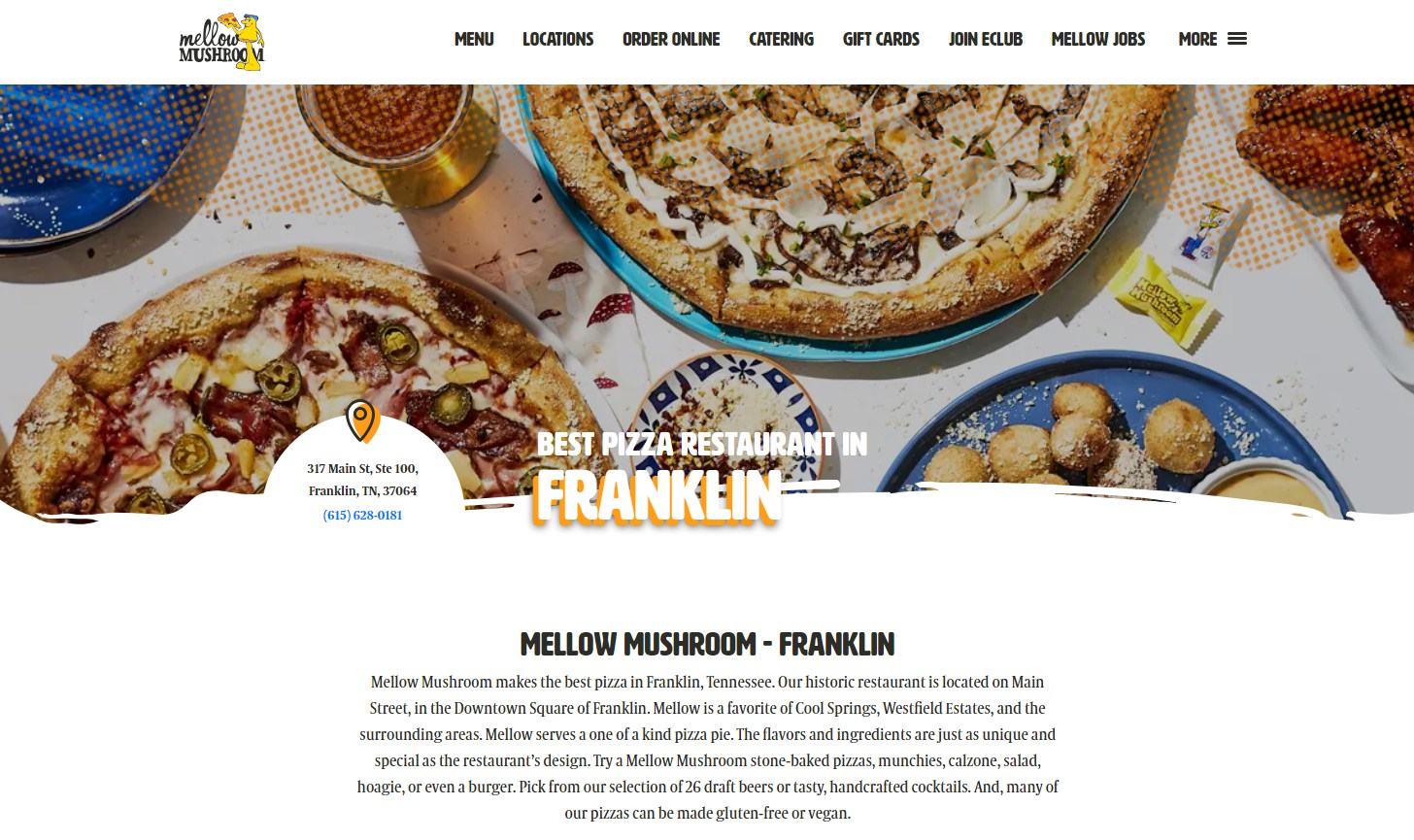 Fans of fresh seafood can head to Pueblo Real Mexican Restaurant for authentic Mexican seafood dishes. While they also serve standard Mexican fare, their seafood options, such as the Camarones a la Diabla (spicy shrimp), are particularly noteworthy.
For those seeking a fine dining experience, Red Pony Restaurant is a top contender. This upscale eatery offers a seasonal menu of Southern-inspired dishes, made with locally sourced ingredients. The ambiance is warm and sophisticated, making it an excellent choice for a romantic dinner or special occasion.
And let's not forget the Franklin Farmer's Market for foodies who enjoy cooking at home or looking for local, farm-fresh products. Every Saturday, local farmers and artisans gather to sell fresh produce, meats, cheeses, baked goods, and more. Whether you're preparing a meal at your A-Frame home or looking for a quick bite while you shop, the Franklin Farmer's Market offers a delightful local dining experience.
Entertainment
The A-Frame community in Franklin, TN is ideally positioned for those who enjoy both entertainment and sporting events. To start, the city is a hotbed for live music, thanks to its close proximity to Nashville, also known as "Music City". You'll often find live performances at local restaurants, bars, and event venues, covering a wide array of genres from country and blues to rock and pop.
For a more formal concert experience, the Franklin Theatre is a historic venue that hosts a wide range of events, from live music and theater performances to classic movies. It's a beautifully restored Art Deco space that provides an intimate setting for any show. And of course, Nashville, with its numerous concert venues and the famous Grand Ole Opry, is just a short drive away.
If you're into art, the monthly Franklin Art Scene can't be missed. On the first Friday of each month, downtown Franklin becomes a walking tour of various art galleries. It's a great opportunity to explore local and regional artwork, all while enjoying the charm of Franklin's Main Street.
Sports enthusiasts will also find plenty to do near A-Frame, Franklin. The area is home to several golf courses, such as the Vanderbilt Legends Club, a private facility featuring two championship courses. The club has hosted numerous prestigious tournaments, making it a must-visit for golf lovers.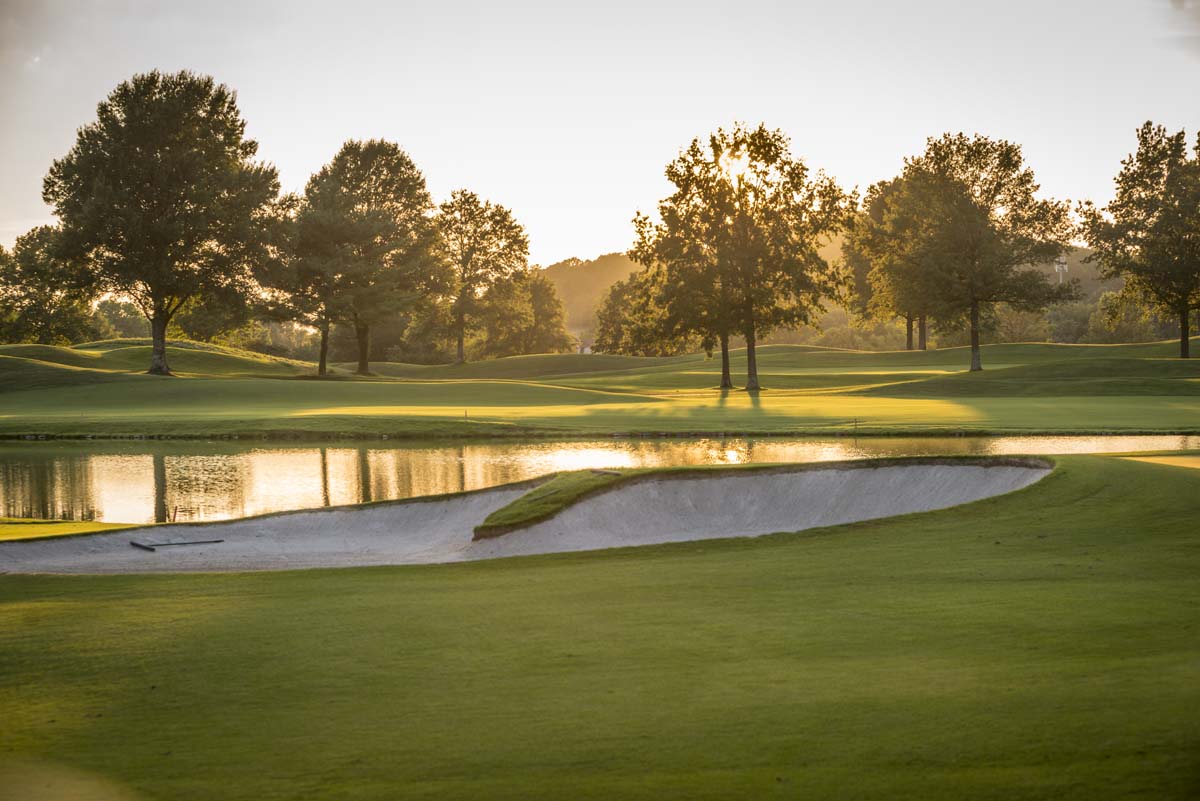 For those more inclined towards team sports, Nashville, a mere 20 miles north, is home to professional football and hockey teams, namely the Tennessee Titans and the Nashville Predators. The city also hosts the Nashville Sounds, a minor league baseball team. Game day in Nashville is always a festive occasion, whether you're tailgating at Nissan Stadium or watching the Predators at Bridgestone Arena.
Finally, for those who enjoy participating in sports events, Franklin hosts a variety of races and marathons throughout the year. The most notable among them is probably the Franklin Classic, a Labor Day tradition featuring 5K, 10K, and 1K kids run, offering a fun and competitive day out for the whole family.
Health and Wellness
Franklin, TN is a town that values health and wellness, and living in an A-Frame home in this vibrant community will provide ample opportunities to lead a balanced lifestyle.
For fitness enthusiasts, the local area is home to several gyms and fitness centers. The Franklin Athletic Club, for example, offers a wide array of fitness classes, personal training, and facilities including a pool, tennis courts, and a well-equipped gym. Orangetheory Fitness is another popular choice, especially for those who enjoy high-intensity group workouts.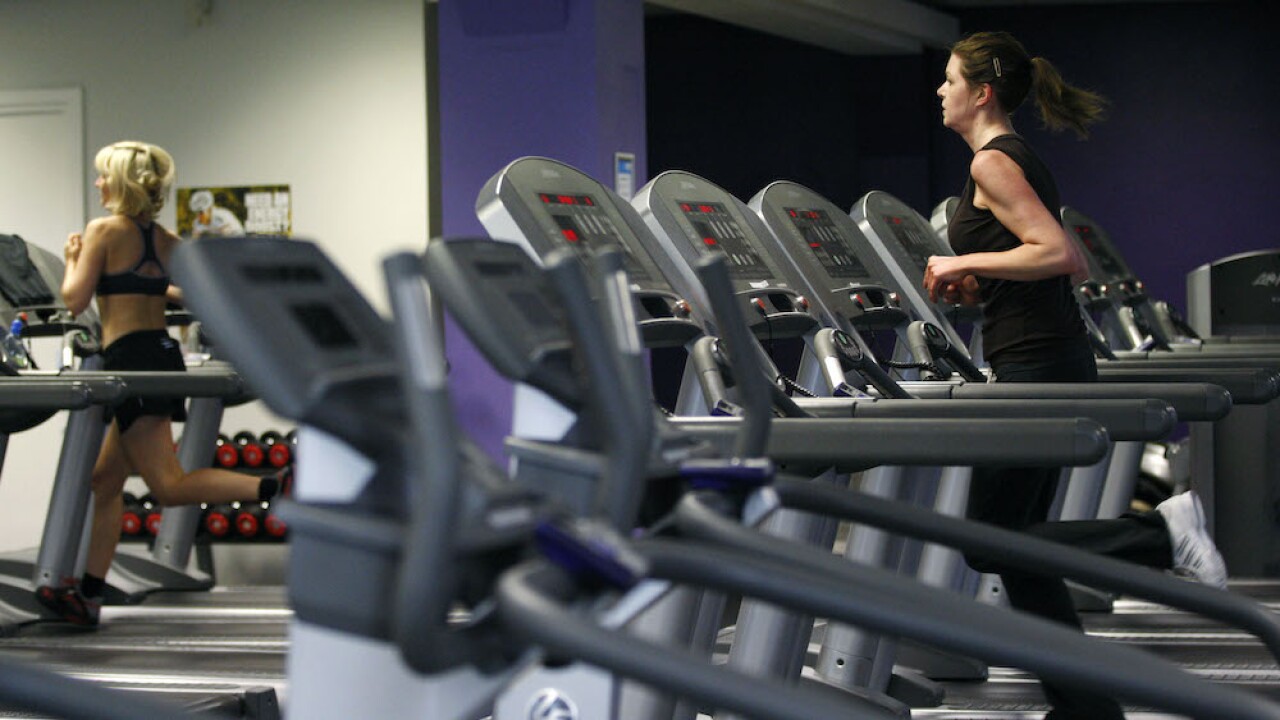 Outdoor activities also abound in the area. There are a plethora of parks and green spaces in Franklin for hiking, cycling, and leisurely walks. Harlinsdale Farm, a historic 200-acre park, is an absolute treasure. Here, you can walk, jog, fish, and even ride horses. The beautiful Natchez Trace Parkway, which winds its way through the region, also offers excellent hiking and biking trails.
For a more tranquil exercise experience, Franklin is home to several yoga studios. For instance, Half Moon Yoga Healing offers a range of classes for all levels of practitioners. They even offer specialty classes such as prenatal yoga and meditation. Shakti Power Yoga, another local favorite, provides both hot and non-heated yoga classes in a welcoming environment.
For overall wellness and relaxation, consider visiting one of Franklin's many spas. A Moments Peace Salon & Day Spa, for example, offers a range of services from massages and facials to hair and nail care. Another worthy mention is Woodhouse Day Spa, known for its tranquil environment and extensive menu of holistic treatments.
Healthcare in Franklin is top-tier, with several well-regarded hospitals and clinics in the area. Williamson Medical Center, in particular, is highly regarded and offers a range of healthcare services. The facility boasts specialized departments such as the Bone and Joint Institute and the Children's Hospital at Williamson Medical Center.
In terms of nutritional health, there are also plenty of options. The Franklin Farmer's Market offers an abundance of fresh, locally grown produce and artisanal food products. In addition, there are a number of health food stores and smoothie bars in the area, such as the I Love Juice Bar, which serves up fresh juices, smoothies, and a variety of healthy, plant-based eats.
All in all, the A-Frame community in Franklin, TN, is surrounded by an array of facilities and opportunities that cater to a healthy and balanced lifestyle.
Outdoor Lifestyle
Outdoor enthusiasts will find themselves right at home in the A-Frame community in Franklin, TN, as the area boasts a multitude of parks, nature trails, and outdoor recreational opportunities.
One of the most popular destinations is Pinkerton Park. With more than 34 acres of open green space, it offers plenty of room for picnics, sports, and leisurely walks. The park also features a 1-mile paved pedestrian trail, a playground, and the historic Fort Granger, which offers spectacular views of the surrounding area.
If you're looking for a place to hike or bike, the Natchez Trace Parkway is a fantastic option. This 444-mile scenic route, which is a part of the National Park System, winds its way through some of the most beautiful landscapes in the region. The nearby Garrison Creek is a popular stopping point with picnic facilities and horse trails.
For water-based activities, the Harpeth River State Park, located just a short drive away, offers excellent canoeing and kayaking opportunities. The park features a unique tunnel dug in the 19th century, along with nine access sites along 40 river miles, making it a popular spot for paddling enthusiasts.
If you enjoy fishing, head over to Marcella Vivrette Smith Park, the largest park in Brentwood. It features several hiking trails that wind through lush woods, as well as access to the picturesque Roper's Knob where you can cast your line in peace and quiet.
If you're an equestrian, or simply love horses, you'll want to check out the Park at Harlinsdale Farm. Once a famous Tennessee Walking Horse farm, this historic site now serves as a public equestrian park with a 5-mile trail system. The park also hosts the annual Pilgrimage Music & Cultural Festival, making it a center for both natural beauty and local culture.
For those who enjoy golf, Franklin is home to several exceptional courses. The Vanderbilt Legends Club, which features two championship courses, is a local favorite and is renowned for its beautiful landscapes and challenging layouts.
Whether you're an avid hiker, a water sports enthusiast, or just someone who enjoys spending time outdoors, the A-Frame community in Franklin, TN, offers a myriad of options for embracing the natural beauty of the area and leading a vibrant outdoor lifestyle.
Education
The A-Frame community in Franklin, TN, is situated in an area that offers excellent educational opportunities, with both public and private schools available for families.
Starting with public schools, most of Franklin is served by the Williamson County School District, one of the top-rated districts in the state. The district offers a comprehensive K-12 education and includes schools like Franklin High School, Centennial High School, and Independence High School, all known for their strong academic programs. For younger children, schools such as Walnut Grove Elementary and Trinity Elementary offer excellent programs in a nurturing environment.
In addition to traditional public schools, the area also offers a few public charter options. Freedom Intermediate School and Freedom Middle School are two examples of public charter schools that serve the area, providing families with an alternative to traditional public education.
As for private schools, Franklin has a number of highly respected institutions. Battle Ground Academy is one such school that offers K-12 education. Known for its rigorous academic programs and strong emphasis on character development, Battle Ground Academy is a favorite among local families.
Another excellent private institution is Franklin Classical School, which provides K-12 education with a distinctive classical Christian approach. The school's curriculum focuses on developing students' critical thinking skills and fostering a love of learning.
Montessori School of Franklin is another well-regarded choice, especially for families with younger children. The school serves children from 18 months to 12 years old and follows the Montessori method, which emphasizes independence, freedom within limits, and respect for a child's natural psychological, physical, and social development.
Additionally, Franklin is home to the New Hope Academy, a private, Christ-centered, K-6 school that intentionally serves a racially and economically diverse student body. The curriculum here is robust and aimed at nurturing every aspect of a child's development.
For post-secondary education, residents have access to several colleges and universities in the greater Nashville area, including Vanderbilt University, Belmont University, and Tennessee State University, among others. This makes A-Frame a convenient location not just for families with school-aged children, but also for students pursuing higher education.
Shopping and Retail
The A-Frame community in Franklin, TN, offers residents a fantastic blend of shopping experiences that range from charming local boutiques to well-stocked national retail chains.
For an eclectic mix of shopping options, downtown Franklin is a shopper's paradise. Main Street is lined with quaint boutiques and antique shops, each one housed in historic buildings that contribute to the charm of the area. White's Mercantile, for instance, is a unique, general store-inspired shop that offers a wide range of items from clothing to home goods and gourmet food items.
The Factory at Franklin is another destination worth noting. This converted factory complex now houses a variety of specialty boutiques, galleries, and artisan shops. Whether you're looking for handcrafted jewelry, unique furniture, or local art, you're sure to find it at The Factory.
For more traditional shopping needs, the CoolSprings Galleria, just a short drive away, offers over 165 stores, including familiar retail giants like Apple, Macy's, and H&M. With its extensive array of stores, food options, and a cinema, CoolSprings Galleria is a go-to spot for a full day of shopping and entertainment.
Those in search of home improvement or decor options will find major retailers like Home Depot and Lowe's in the vicinity, alongside several specialty home goods stores. For example, PD's, a local favorite, offers an assortment of beautiful home furnishings and decor items, perfect for decorating your A-Frame home.
For fresh produce and locally sourced goods, the Franklin Farmers Market is an absolute delight. Open every Saturday year-round, this local gem offers fresh, locally grown produce, artisanal food items, and handmade crafts from local farmers and artisans.
In essence, the A-Frame community's prime location ensures residents have convenient access to both big-name retailers and unique local shops, making shopping an enjoyable and effortless experience.
Business and Economy
The economy around the A-Frame community in Franklin, TN, is robust and diverse, with a mix of industries and businesses that contribute significantly to the local economic health.
Healthcare is a major sector in the area, with several hospitals and medical centers located in and around Franklin. This includes the well-regarded Williamson Medical Center, which not only provides a variety of healthcare services but also contributes significantly to local employment.
The automotive industry also plays a significant role, with Nissan North America being one of the largest employers in the area. Their headquarters are located in Franklin and provide a variety of jobs, from manufacturing and engineering to administrative roles.
Technology and professional services also have a strong presence. Companies like CKE Restaurants, the parent company of fast-food chains Hardee's and Carl's Jr., and Community Health Systems, one of the largest providers of general hospital healthcare in the U.S., have chosen Franklin as their corporate home base. This provides a variety of opportunities in fields like IT, HR, marketing, and finance.
Franklin is also known for its vibrant music and entertainment industry, due in part to its proximity to Nashville. Many music and entertainment companies, such as Provident Music Group, have offices in Franklin, providing jobs in areas such as talent management, music production, and entertainment marketing.
Hospitality and tourism, fueled by Franklin's historic attractions, music events, and culinary scene, also contribute to the local economy. This industry supports a range of businesses from hotels and restaurants to local shops and tour services.
Moreover, the agricultural sector, particularly organic farming and local food production, also plays a vital role in the economy. The local Farmers Market is a testament to this, with many local farms and food producers showcasing their products every week.
Finally, with Franklin's rapid growth and development, the construction and real estate industries are thriving, supporting a range of related businesses, from contractors and architects to real estate agencies.
In essence, the businesses and industries near the A-Frame community in Franklin, TN, create a dynamic and diverse economic landscape that offers opportunities across a wide range of sectors.
Hotels and Lodging
When it comes to accommodations, the area surrounding the A-Frame community in Franklin, TN, offers a variety of inviting options that cater to a range of tastes and preferences.
For those seeking a touch of luxury, the Harpeth Hotel, part of the Curio Collection by Hilton, is nestled in the heart of downtown Franklin. This sophisticated boutique hotel combines southern charm with upscale amenities, including a riverside patio, fine dining options, and beautifully appointed rooms.
If you're looking for more traditional hotel accommodations, several well-known chains are conveniently located near the A-Frame community. The Drury Plaza Hotel Franklin, for instance, is highly rated for its comfortable rooms, excellent customer service, and amenities like an indoor/outdoor pool and hot breakfast.
For a unique, home-away-from-home experience, the area also boasts several bed and breakfast establishments. The Magnolia House Bed & Breakfast is one such place, offering an intimate, relaxing experience in a historic 19th-century home. Here, you'll enjoy beautifully decorated rooms and a hearty, homemade breakfast each morning.
Another delightful B&B option is the Brentwood Suites Hotel. While it offers all the amenities of a larger hotel, such as a fitness center and business services, it also provides the personal touch and charm of a bed and breakfast.
If you're looking for a more rustic retreat, the Cabins at Natchez Trace are a fantastic choice. These beautiful, log-cabin style lodgings offer a peaceful, natural setting without sacrificing modern amenities. Situated near the Natchez Trace Parkway, this is a great option for those looking to enjoy the area's stunning outdoor offerings.
There's also the Aloft Nashville-Cool Springs hotel, which offers a modern, hip atmosphere. This pet-friendly hotel features loft-inspired rooms and a vibrant social scene.
In short, whether you're looking for a luxury hotel, a charming bed and breakfast, or a more traditional lodging option, the area near the A-Frame community in Franklin, TN, offers a diverse selection to accommodate any visitor.
Travel and Transportation
The A-Frame community in Franklin, TN, benefits from its strategic location in terms of access to airports and public transportation options.
The closest major airport is the Nashville International Airport (BNA), which is approximately a 30-minute drive from the A-Frame community. It's one of the busiest airports in the country, offering flights to many domestic and international destinations via major airlines such as Delta, American Airlines, and Southwest. Its services and amenities, including car rental facilities, dining options, and shopping, make it a convenient hub for travel.
For smaller, private aircraft, the John C. Tune Airport is also an option. It's roughly a 40-minute drive from the A-Frame community and serves general aviation traffic, including business jets and private planes.
In terms of public transportation, Franklin Transit Authority provides local bus service within the city of Franklin. The transit service operates fixed routes and a TODD (Transit On DemanD) service, which is a curb-to-curb transportation service within Franklin city limits.
Moreover, the Franklin Transit Authority also operates the Cool Springs Circulator, which is a great option for residents who want to explore the Cool Springs area. This service runs continuous loops from the Cool Springs Galleria to various business locations, restaurants, and shopping outlets.
For those willing to commute to Nashville, the Regional Transportation Authority (RTA) offers the Music City Star commuter rail service and several regional bus routes, which connect various cities and towns in the Nashville metropolitan area.
Uber, Lyft, and local taxi services are also readily available for those who prefer a direct ride, making it easy to get around without a personal vehicle.
In conclusion, the A-Frame community offers a variety of transportation options, making it convenient for both local commuting and longer-distance travel.