Fayetteville, TN Homes for Sale
Fayetteville, TN Homes for Sale
October 3, 2023
Whether you're downsizing, upgrading, or simply looking for a change of scenery, moving to Fayetteville, Tennessee presents an exciting opportunity to explore the charms of small-town life and southern hospitality. Nestled in southern middle Tennessee, Fayetteville boasts a rich history, tight-knit community, and a slower, more relaxed pace of life that is sure to charm newcomers.
Set against the backdrop of picturesque landscapes, Fayetteville offers residents a high quality of life with its safe neighborhoods, thriving downtown district, and excellent recreational facilities. A blend of the old and the new, you can find historic homes with classic southern architecture alongside modern, contemporary houses. Whether you're looking for a cozy bungalow in the heart of town, a large farmhouse with acres of land, or a new-build in a suburban development, Fayetteville offers a range of housing options to suit a variety of preferences and budgets.
Moving to a new city can be a daunting task, filled with numerous decisions, from selecting the right neighborhood to finding a home that fits your needs. With careful planning, thoughtful consideration, and the right resources, your move to Fayetteville can be a smooth and enjoyable journey.
This guide will provide you with essential information about Fayetteville, TN, including its neighborhoods, housing market, lifestyle, amenities, and more. It will also give you some practical tips and advice to help you find your perfect home in this charming southern city. Welcome to your new life in Fayetteville, Tennessee!
Housing Market
Fayetteville's housing market presents a diverse range of options that can cater to various lifestyles and budgets. From historic homes that bear witness to the city's rich heritage, to new constructions boasting modern amenities, there's truly something for everyone in this picturesque southern town. The median home price in Fayetteville is reasonably affordable compared to the national average, making it an attractive option for both first-time homebuyers and those looking to retire in a serene, welcoming environment.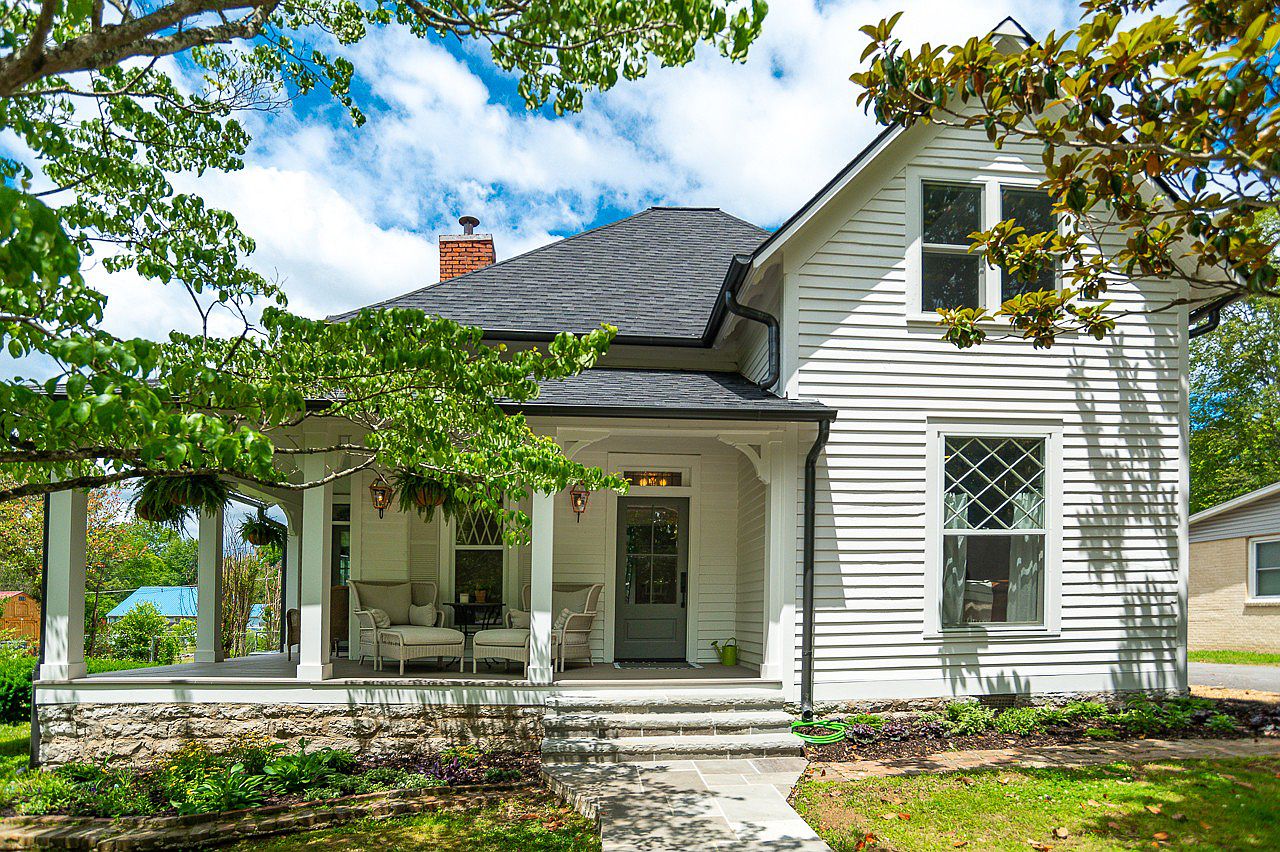 The city's historic district is a favorite among homebuyers. Here, you'll find stately pre-Civil War homes showcasing Greek Revival, Queen Anne, and Victorian styles. These properties often feature large yards, charming details like original hardwood floors and fireplaces, and unique architectural elements that echo the charm of the past. Many of these older homes have been lovingly restored and updated to suit the modern lifestyle while preserving their historic character.
If you're more inclined towards new constructions, there are numerous developments happening around the city. From modest starter homes to luxurious estates, these contemporary homes often come equipped with the latest energy-efficient technologies and modern design trends. They tend to feature open floor plans, large kitchens with high-end appliances, and spacious bedrooms.
Fayetteville's rural outskirts provide options for those interested in farmhouses or properties with expansive acreage. These homes offer privacy and an opportunity for those interested in farming, gardening, or simply enjoying the natural landscape. Many of these homes offer stunning views of the surrounding Tennessee hills and woodlands.
The rental market in Fayetteville is also quite versatile, offering options from apartments to single-family homes. This provides a valuable alternative for those looking to experience the city before fully committing to buying a property.
One of the striking characteristics of the Fayetteville housing market is its stability. Due to the city's robust economy, largely supported by manufacturing, healthcare, and education sectors, and the consistent population growth, the demand for housing remains steady. This, coupled with the city's commitment to maintaining its historic charm and natural beauty, assures prospective homeowners of a solid investment.
Whether you're a history enthusiast drawn to the city's heritage, a nature lover seeking solace in the rural landscapes, or someone who appreciates modern convenience wrapped in small-town charm, the Fayetteville housing market stands ready to welcome you home.
Nearby Cities
Adjacent to Fayetteville, you'll find a number of cities each with their unique characteristics and attractions. These include Shelbyville, Tullahoma, and Lewisburg, each offering distinctive housing markets and lifestyles that may also appeal to those considering a move to this region of Tennessee.
Shelbyville, located north of Fayetteville, is famously known as "The Walking Horse Capital of the World." The housing market here mirrors the city's traditional southern charm, with options ranging from quaint bungalows to sprawling estates. Shelbyville's proximity to the Duck River also makes it an appealing location for those who enjoy water-related activities. With its annual Tennessee Walking Horse National Celebration attracting spectators from around the globe, Shelbyville offers an energetic lifestyle with a unique blend of rural and city living.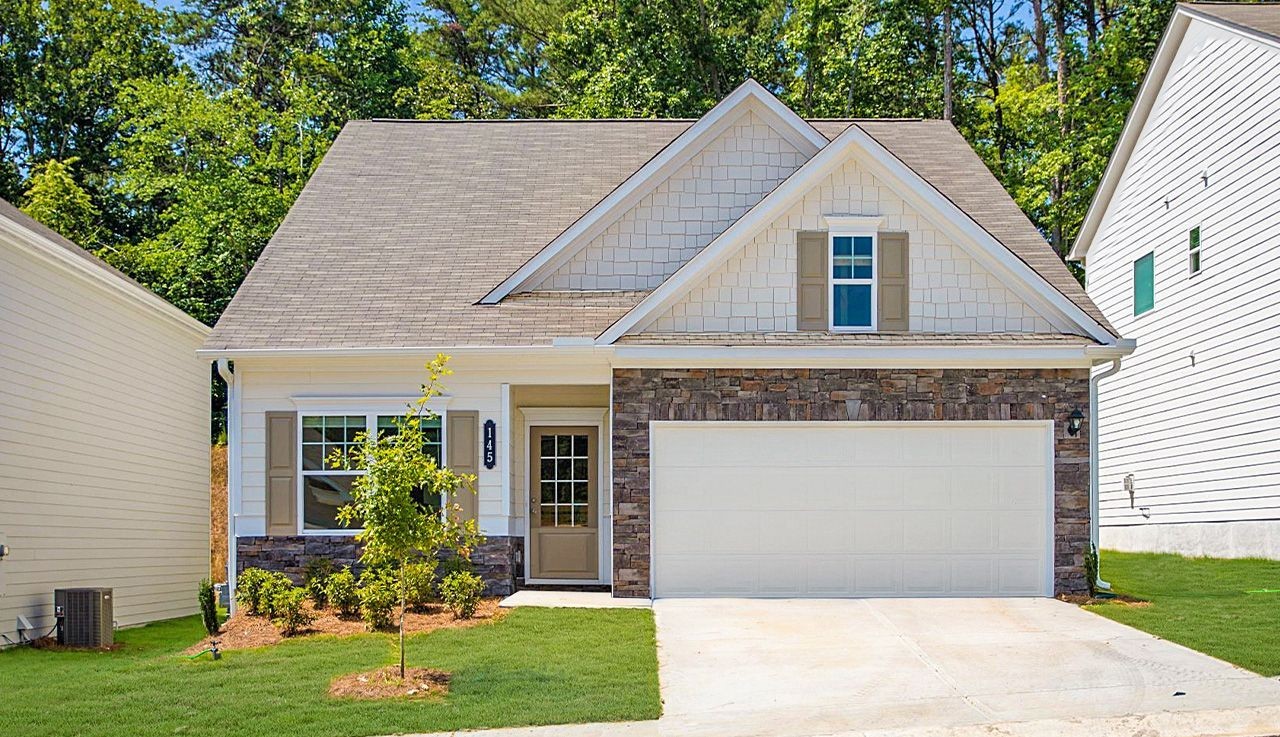 Tullahoma, situated northeast of Fayetteville, is a city that effortlessly marries its rich historical roots with a dynamic, modern culture. It is home to the Arnold Engineering Development Complex (AEDC), one of the leading employers in the area. Tullahoma's housing market offers a diverse selection, from modest single-family homes to luxurious residences in gated communities. The city has a thriving arts scene, excellent schools, and ample recreational opportunities, making it an attractive destination for families.
To the north-west of Fayetteville lies Lewisburg, a city that takes pride in its strong sense of community and industrious spirit. Lewisburg offers a variety of housing options, including charming single-family homes and larger properties suitable for farming or equestrian activities. This city is particularly known for its Goat Music Festival and boasts a vibrant downtown area with unique shopping and dining establishments. Its community events and friendly locals make Lewisburg an attractive place for individuals seeking a welcoming, close-knit community.
Each of these cities presents unique opportunities for different types of lifestyles, whether it be the horse-loving culture of Shelbyville, the artsy and dynamic atmosphere of Tullahoma, or the community-focused environment in Lewisburg. Together, they paint a broader picture of the appealing lifestyle and housing options in this region of Tennessee. From the charm of historic districts to the allure of rural landscapes, there's a place for everyone in this corner of the Volunteer State.
Top Neighborhoods
Fayetteville offers several great residential neighborhoods, each with its unique attributes and community vibes. Understanding the characteristics of each can help homebuyers make a more informed decision when selecting their new Fayetteville home.
Downtown Fayetteville is the heart of the city, filled with historic charm and an active community. Residences in this area consist primarily of older, beautifully restored homes, exhibiting a range of architectural styles. Living downtown places residents within walking distance of local shops, restaurants, and businesses. The city's courthouse square, a hub of local events and festivals, also lies in this neighborhood, offering residents a vibrant and bustling lifestyle.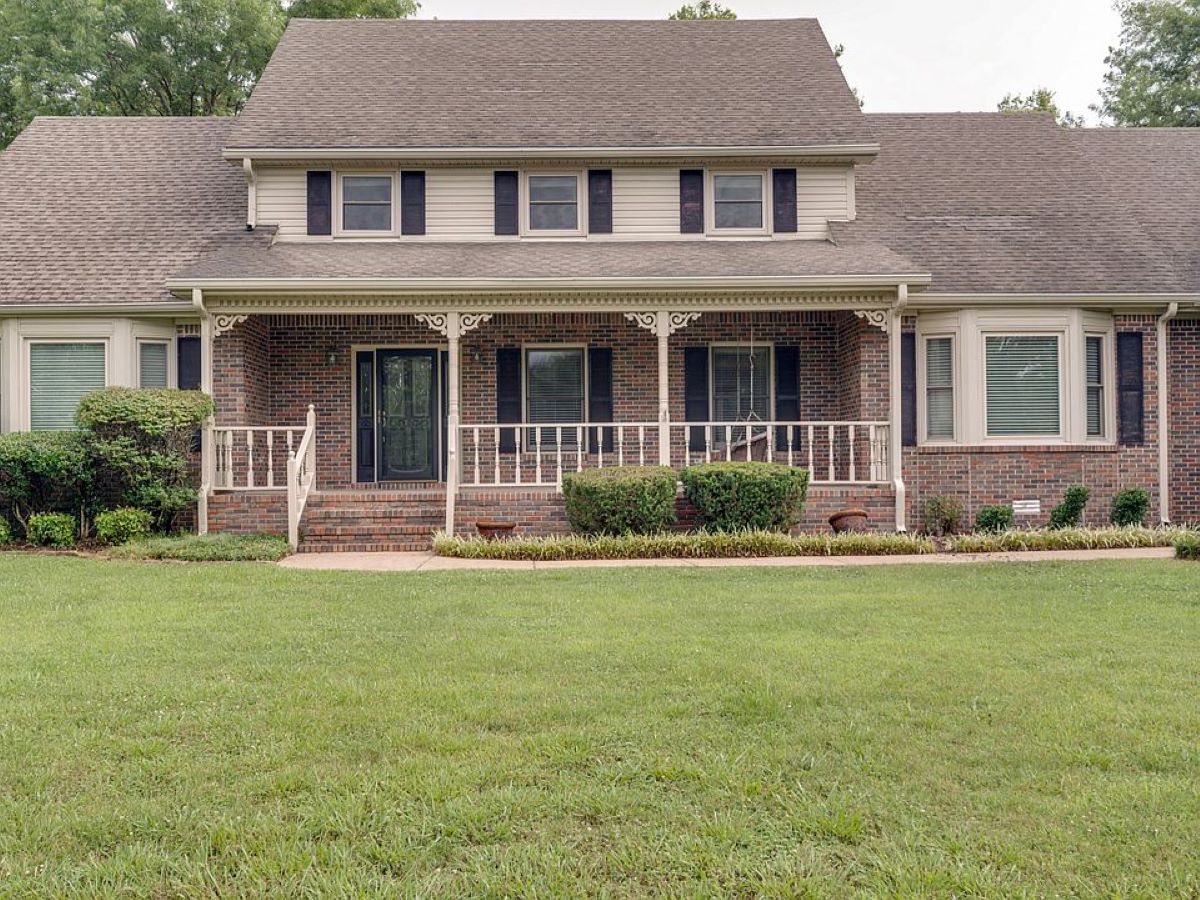 For those seeking a more rural lifestyle, the communities on the outskirts of Fayetteville provide a peaceful retreat. Areas like Howell Hill are sought-after by those looking for larger, private properties, often with space for farming or keeping horses. These rural neighborhoods allow for quiet, country living while still being within easy driving distance of the city's amenities.
Cotton Mill Estates is a newer suburban neighborhood in Fayetteville, offering modern homes with up-to-date amenities. This neighborhood attracts families and those seeking a suburban lifestyle, with properties often featuring larger yards, garages, and spacious living areas. Residents of Cotton Mill Estates enjoy the community's safe, family-friendly atmosphere and its proximity to good schools.
Another popular area is Wellsbrook, a quiet, established neighborhood featuring well-maintained homes with ample yards. Wellsbrook is a few minutes drive from downtown Fayetteville and is known for its peaceful atmosphere and friendly community.
The Stonebridge neighborhood, situated near the Elk River, offers luxurious waterfront homes. This community attracts those looking for a serene environment, beautiful views, and water-related recreational activities. The houses here often come with spacious interiors, modern amenities, and large gardens, providing a perfect blend of natural beauty and modern comfort.
Each of these neighborhoods offers unique features and attributes, catering to various preferences, whether it's proximity to downtown amenities, the tranquility of the countryside, or the comfort of a modern, suburban community. Fayetteville, with its blend of history, charm, and natural beauty, truly offers a diverse range of residential environments, making it an attractive option for many homebuyers.
Top Condos & Townhomes
While Fayetteville, Tennessee is predominantly known for its single-family homes, the city does offer several noteworthy condominium and townhome communities. These options can be ideal for individuals or small families looking for lower-maintenance living, or those who prefer the close-knit community feel that these developments often provide.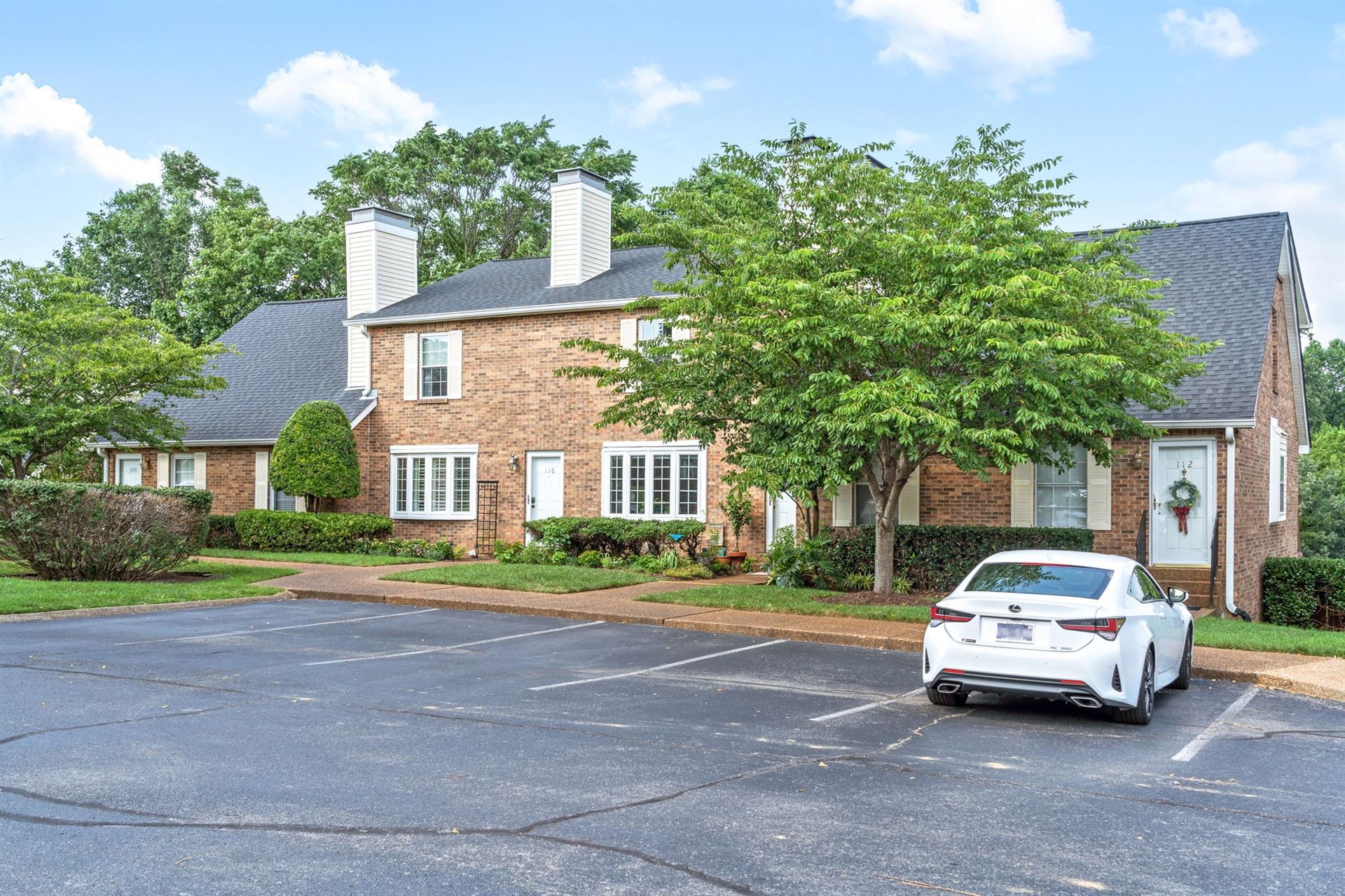 One notable condo community is the Elmwood Condominiums, located near downtown Fayetteville. This community offers comfortable, low-maintenance living in a convenient location. The condos feature spacious living areas, modern amenities, and access to a shared courtyard area, perfect for small gatherings. With its central location, residents can easily access the city's shops, restaurants, and entertainment venues.
Another great choice for condo living is the Riverside Park community, situated near the scenic Elk River. These condos offer beautiful views of the river, spacious layouts, and updated amenities. Residents can enjoy the serene, natural setting while being just a short drive from the city center. This community also features shared facilities such as a fitness center, swimming pool, and recreational areas.
For those interested in townhome living, the Park View Townhomes offer a suburban lifestyle with the conveniences of city living. Each townhome comes with a small yard, garage, and modern interiors. Located near the city's park system, residents can enjoy ample outdoor activities. The community is well-maintained and is popular among families, young professionals, and retirees alike.
Cumberland Trace, another notable townhome community, is known for its quiet, peaceful atmosphere, and well-designed homes. The community is situated near shopping centers and schools, making it an ideal choice for families. The townhomes feature multiple bedrooms, open concept designs, and attached garages.
For those seeking an upscale townhome community, the Autumn Ridge development should not be overlooked. Located on the city's outskirts, Autumn Ridge offers larger, high-end townhomes with unique architectural features. These units often come with luxury finishes, spacious interiors, and private outdoor spaces.
These condo and townhome communities in Fayetteville provide a range of options to cater to different preferences and needs. They offer the convenience of shared amenities and lower maintenance, along with the benefits of living in close-knit communities. Whether you prefer a home with a view of the river, a townhome near park facilities, or a condo in the heart of the city, Fayetteville has a place for you.
Cost of Living
When comparing the cost of living in Fayetteville, TN to other metro areas and parts of the United States, it's apparent that Fayetteville offers a relatively affordable lifestyle. This is a significant draw for many individuals and families considering a move to this charming Tennessee city.
The cost of housing, which is typically the largest expense for most people, is significantly lower in Fayetteville than the national average. The median home price in Fayetteville is lower than both the state and national medians, making homeownership more accessible to a wider range of individuals and families. Rent prices are also generally lower, providing affordable options for those who prefer to rent.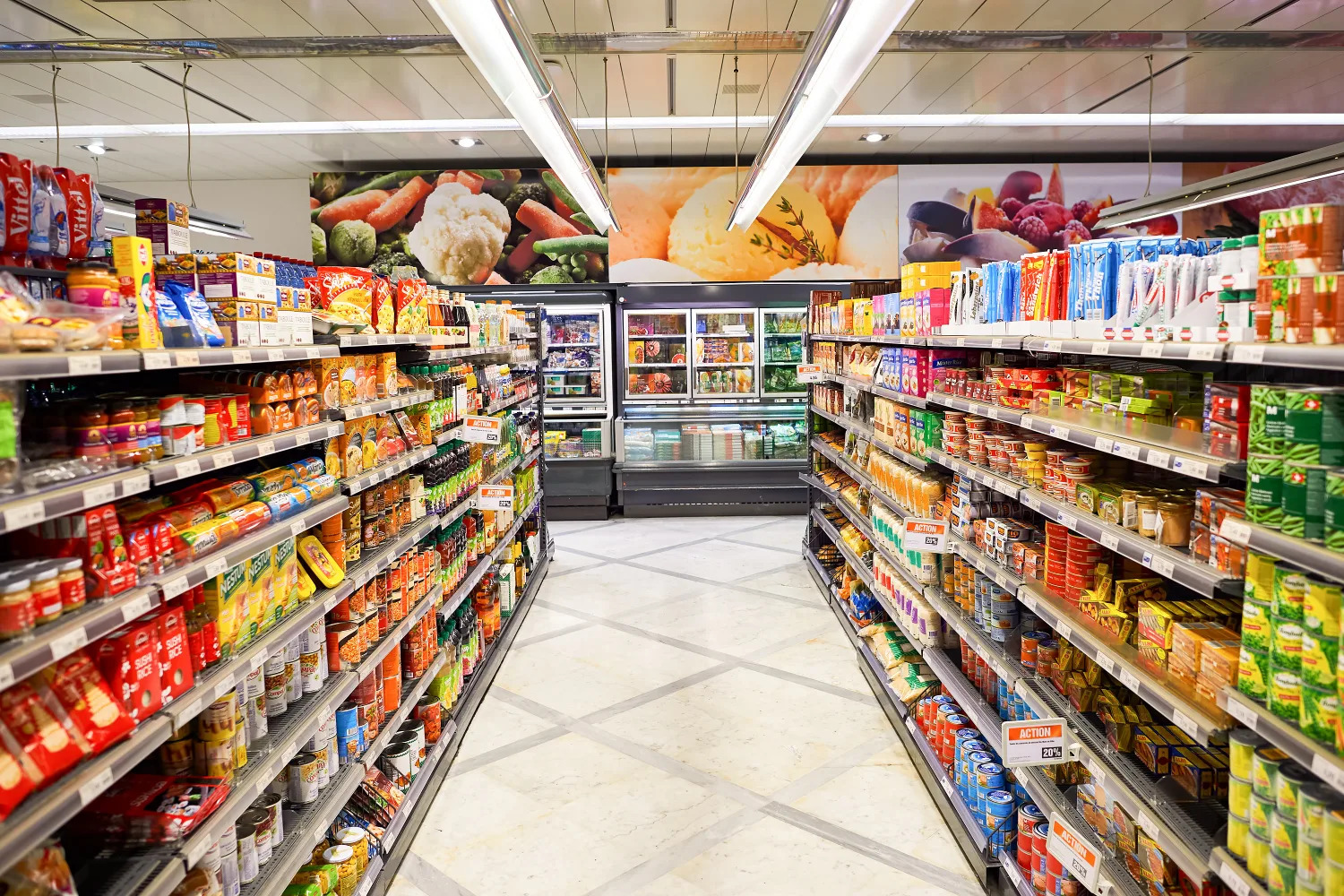 Grocery costs in Fayetteville are also below the national average, making everyday living expenses more manageable. This is largely due to the city's access to locally sourced produce and goods, reducing the costs typically associated with long-distance transportation.
The costs associated with utilities and transportation are also generally lower in Fayetteville compared to the national average. Lower gas prices and shorter commute times contribute to reduced transportation costs, while moderate weather conditions throughout much of the year can help to keep utility costs under control.
Healthcare, another significant expense for many households, also tends to be less expensive in Fayetteville compared to many metro areas. This is due in part to the presence of several local healthcare facilities, which increase competition and help to keep costs lower.
When compared to larger metro areas like New York City, Los Angeles, or even Nashville, the cost of living in Fayetteville is substantially lower across nearly all categories. Even when compared to other smaller cities and towns across the United States, Fayetteville stands out as an affordable option.
However, it's important to note that while the cost of living is lower, so too are the median income levels compared to national averages. That said, for many, the lower costs still make Fayetteville an attractive option, offering a high quality of life at a more affordable price point. In summary, the lower cost of living in Fayetteville is one of its key advantages, making it an appealing choice for families, retirees, and individuals seeking a more cost-effective lifestyle.
Restaurants and Dining
For a small town, Fayetteville, TN has an impressively diverse range of dining options that cater to all sorts of palates. The city's food scene includes everything from cozy cafes to fine dining, with a lot of southern charm and hospitality sprinkled in.
One of the go-to spots for locals and visitors alike is Honey's Restaurant. This classic diner is known for its homestyle southern cooking, serving up mouthwatering dishes like fried chicken, meatloaf, and their famous catfish. Don't miss their breakfast, where you can indulge in made-from-scratch biscuits and gravy or hearty country ham.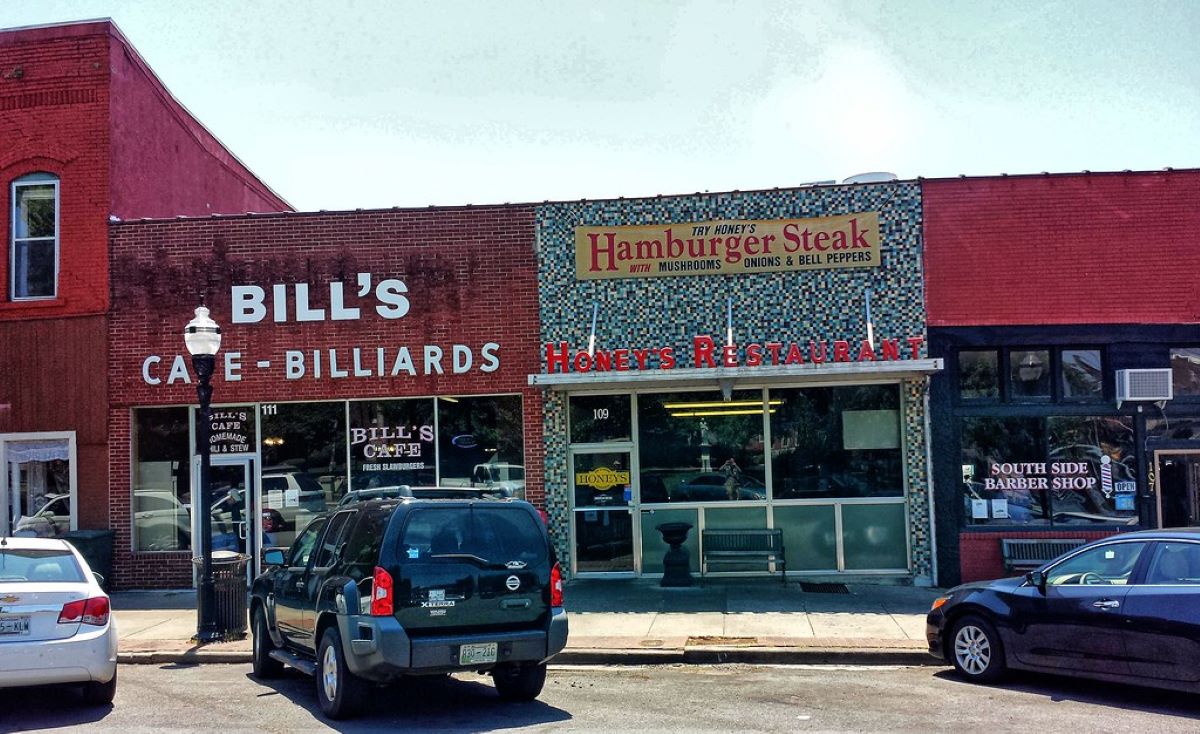 For a taste of international cuisine, check out Yamato Steak House of Japan. This local favorite serves authentic Japanese fare, with a wide selection of sushi and teppanyaki dishes. The dining experience here is not just about the food but also the entertaining preparation by skilled chefs right in front of you.
BBQ lovers should make their way to Cahoot's. Known for its slow-smoked barbecue and homemade sauces, Cahoot's is a hit with both locals and visitors. Whether you choose the pulled pork, ribs, or brisket, your taste buds are in for a treat.
When you're in the mood for something a little more upscale, make a reservation at Marvin's. This fine-dining restaurant offers a menu that's a mix of southern and continental cuisine. The ambience is intimate and sophisticated, making it a perfect spot for a special occasion or romantic dinner.
Craving pizza? Head over to Sir's Fabulous Pizza. This family-owned pizzeria is known for its hand-tossed pizzas with a variety of unique toppings. Locals rave about the friendly service and relaxed atmosphere.
For those who have a sweet tooth, a visit to The Sweetest Thing Bakery is a must. Their delightful selection of cakes, pastries, and other baked goods will surely satisfy your cravings.
On Saturdays, consider stopping by the Fayetteville Farmers Market. Here, you can enjoy a variety of locally made foods, from homemade jams to fresh bread and pastries.
With such a variety of dining options available, there's a culinary adventure waiting for you in every corner of Fayetteville, TN. Whether you're a foodie or just someone who appreciates a good meal, you'll find plenty to enjoy in this southern town's dining scene.
Shopping and Entertainment
Fayetteville, Tennessee, may be small in size, but it's big on entertainment and shopping options. The city boasts an assortment of local boutiques, antique stores, theaters, and outdoor activities, making it an exciting place to explore.
If you're into shopping, the historic downtown Fayetteville square is a must-visit. You'll find an array of unique shops selling everything from clothes and jewelry to home goods and antiques. Bagley & Bagley is a popular spot for boutique clothing and accessories, while Dixie Pickers offers an eclectic mix of vintage and antique items. For book lovers, the Book Inn is a quaint bookstore that's worth exploring.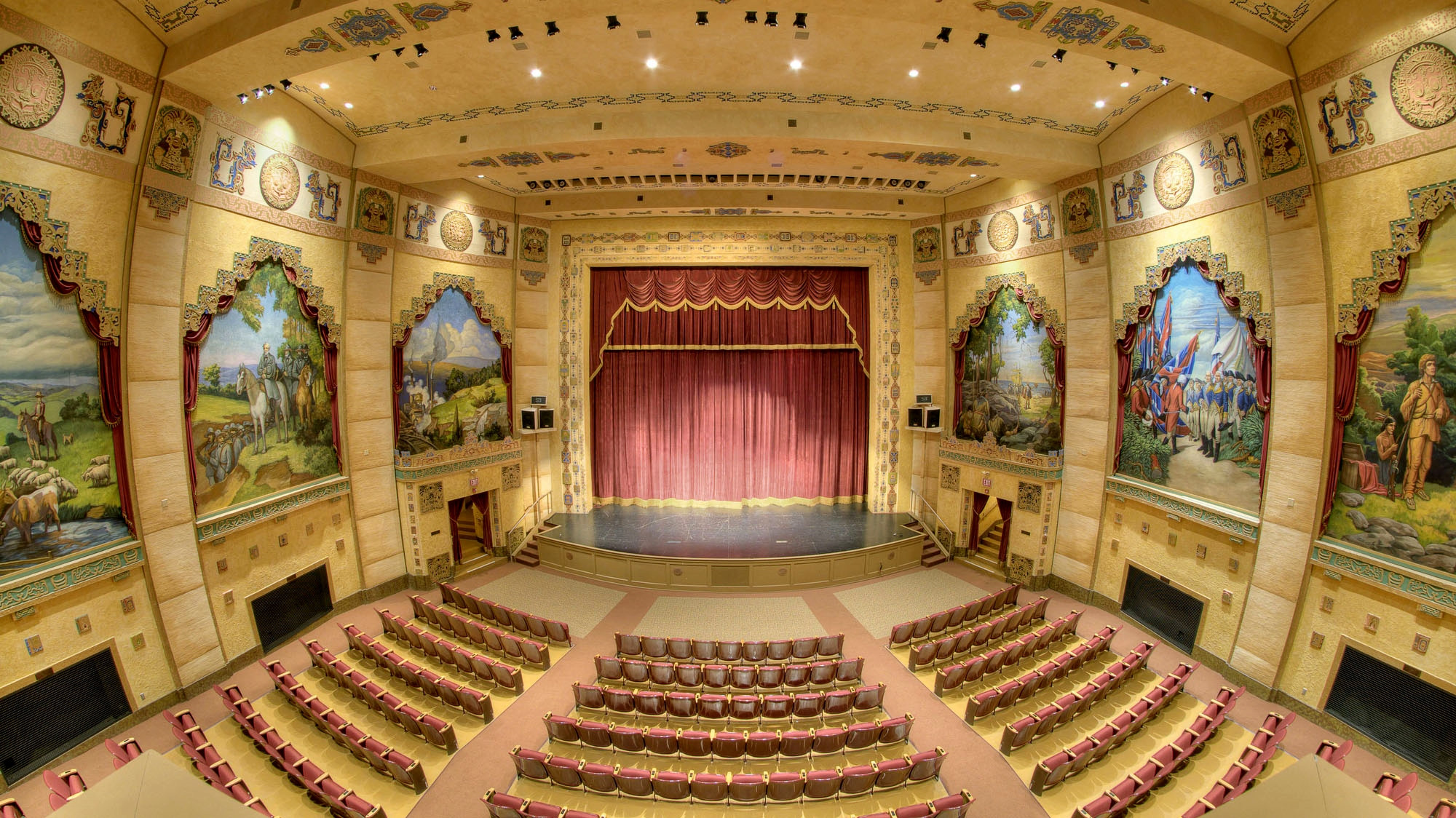 For some local entertainment, check out the Lincoln Theatre, a beautifully restored cinema dating back to the 1950s. It offers a mix of first-run movies and classic films in a nostalgic atmosphere. The town also has a thriving arts scene with Fayetteville Arts Council regularly organizing events, art shows, and exhibitions.
Fayetteville is home to the annual Lincoln County Fair, a week-long celebration featuring livestock shows, music performances, carnival rides, and more. It's a wonderful community event that attracts visitors from all over the region.
When it comes to outdoor entertainment, Fayetteville doesn't disappoint. The city parks, like Stone Bridge Park and Don Davidson Park, offer trails for walking or cycling, play areas for kids, picnic spots, and much more. For golf enthusiasts, there's the Fayetteville Golf & Country Club, a challenging 18-hole course that's perfect for a leisurely afternoon.
If you're a fan of motorsport, the I-65 Raceway Dragstrip is just a short drive from Fayetteville. This family-friendly venue hosts a variety of racing events throughout the year that will satisfy any speed enthusiast.
For those who enjoy history, the Fayetteville Lincoln County Museum and Civic Center offers a look into the region's past with a variety of exhibits on local history, agriculture, and the military.
In Fayetteville, there's always something to see, do, or explore. Whether it's enjoying a movie at the local theatre, shopping for unique finds in downtown boutiques, or spending a day in the great outdoors, Fayetteville's entertainment and shopping scene offers a little something for everyone.
Parks and Nature
Fayetteville, Tennessee, is known for its small-town charm, but it's also a haven for outdoor enthusiasts. The city and the surrounding area are blessed with an array of parks and natural attractions that make it an excellent place to connect with nature.
Stone Bridge Park, located in the heart of the city, is a community favorite. It's home to a beautiful old stone bridge, from which the park gets its name, and features walking trails, picnic areas, and a playground for kids. The park is also host to several community events throughout the year, from outdoor concerts to festivals.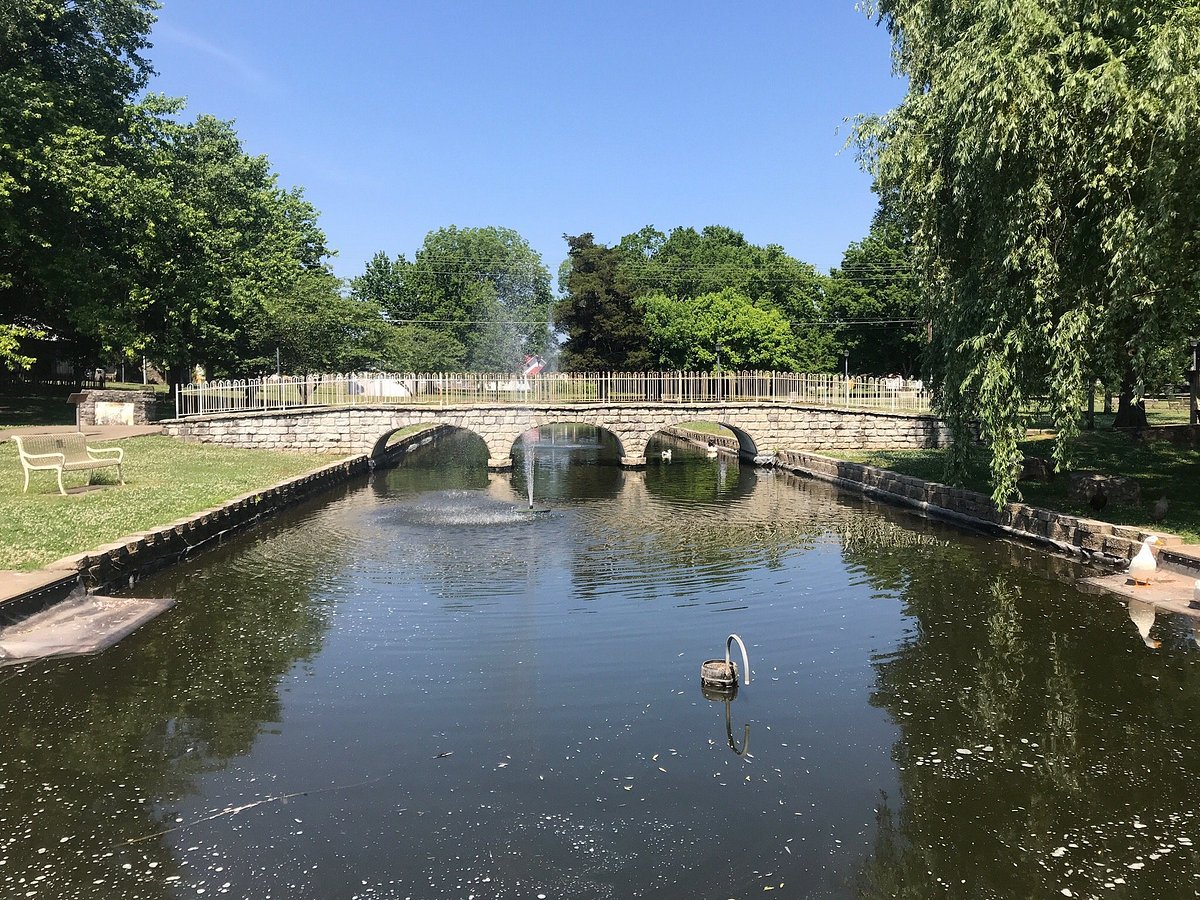 Kid's Park, as the name suggests, is a great spot for families with children. This park has a large, well-equipped playground and plenty of open space for kids to run around and expend some energy. The park is safe, clean, and a real hit with the local community.
Don Davidson Park, nestled on the banks of the Elk River, is another outdoor gem. It's perfect for those who enjoy fishing or canoeing. The park also features a walking path and picnic spots, making it a popular location for those seeking some riverside relaxation.
For a larger expanse of nature, the nearby Lincoln County's Elora Gorge is worth a visit. This beautiful natural area offers trails that lead to a stunning gorge and waterfall, providing some of the best nature views in the region. Hiking, bird-watching, or simply enjoying a picnic amidst the spectacular scenery are all great ways to spend a day here.
Another destination not too far from Fayetteville is the Tim's Ford State Park. This 2,200-acre park located on the shores of the Tim's Ford Lake offers a multitude of outdoor activities including hiking, fishing, boating, and camping. Its beautiful setting and well-maintained facilities make it a popular spot for both day trips and longer camping adventures.
Nature lovers might also want to explore the Cave Spring Hollow, home to the famous Jack Daniel's distillery. While the distillery tour is the main attraction, the surrounding area is notable for its natural spring and beautiful scenery.
In and around Fayetteville, the parks and nature options offer something for everyone, whether you're looking for a peaceful spot to enjoy a picnic, a scenic trail for your morning jog, or a playground for the kids. It's all here, adding to the wonderful quality of life in this charming Tennessee city.
Business and Industry
Fayetteville, Tennessee, though small in size, boasts a diverse economy with several primary industries that fuel the city's growth and provide employment opportunities for locals.
Manufacturing plays a crucial role in Fayetteville's economy, with several manufacturing firms having facilities in the area. This includes Goodman Manufacturing, a leading HVAC manufacturer, and Frito-Lay, a well-known snack food company. These businesses provide numerous jobs and contribute significantly to the local economy.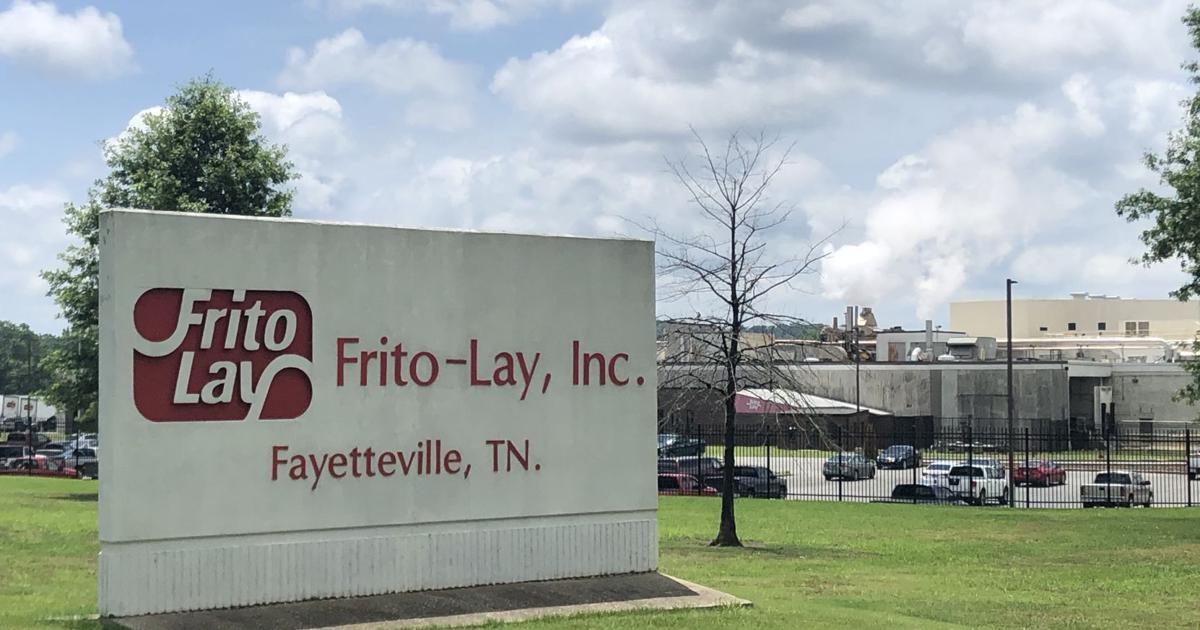 Agriculture is another prominent industry in Fayetteville, given its location in the fertile region of southern Tennessee. The area is known for its production of various crops like corn, soybeans, and wheat, as well as livestock. The farmers' markets in Fayetteville are a testament to the vibrant agricultural community in the region, and they serve as a local source of fresh produce for residents.
Healthcare is also a significant sector in Fayetteville, with Lincoln Health System being one of the top employers in the area. This community-based healthcare system offers comprehensive care to Fayetteville and surrounding areas, and it's a major contributor to the local economy.
Education is another key sector, with Fayetteville City Schools and Lincoln County School System employing many residents. The city's focus on education is clear with its well-maintained schools and regular community educational events.
Retail is also a thriving industry in Fayetteville, particularly in the downtown area where you'll find a range of shops from antique stores to boutique clothing outlets. The retail sector supports the local economy by attracting visitors and creating a bustling shopping scene.
In recent years, Fayetteville has been focusing on expanding its tourism industry. With its historic downtown, beautiful parks, and events like the Lincoln County Fair, the city is increasingly drawing visitors from around the region.
The blend of these industries - manufacturing, agriculture, healthcare, education, retail, and tourism - contribute to a robust and diverse economy in Fayetteville. The city offers an array of job opportunities and fosters a healthy business environment that benefits both the community and the regional economy.
Airport and Transportation
For those living in or considering a move to Fayetteville, TN, transportation options are an essential factor to consider. Being a small city, Fayetteville doesn't have its own commercial airport, but it is conveniently located within driving distance of a few.
The closest commercial airport to Fayetteville is Huntsville International Airport (HSV), located approximately 54 miles south in Alabama. The drive typically takes about an hour. Huntsville International offers a variety of flights, both domestic and a few international, via several major airlines. It's a medium-sized airport, making it convenient to navigate while still providing a variety of services and amenities.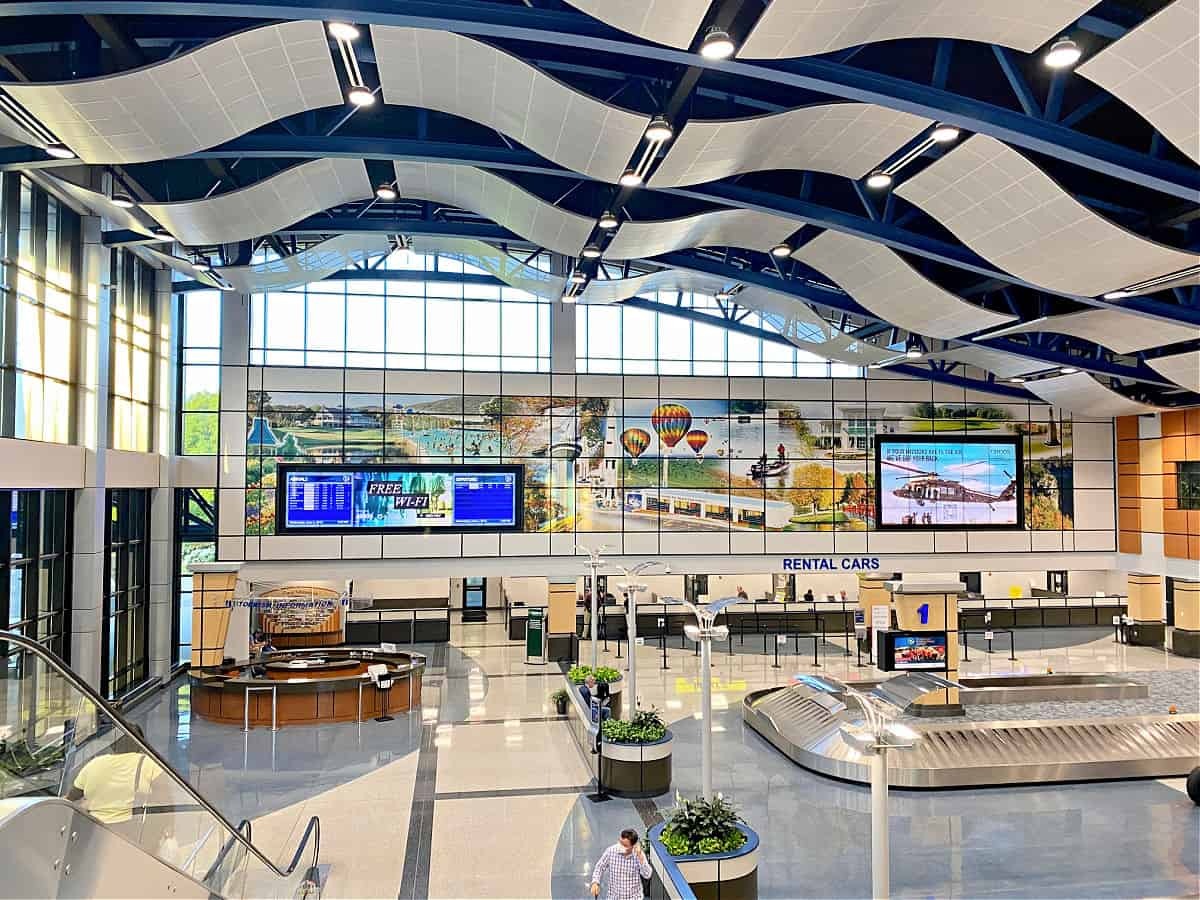 The next closest option is Nashville International Airport (BNA), which is about 90 miles north of Fayetteville. Although it's a bit farther away, Nashville International offers more flights and airlines to choose from, including many international flights. It's a larger airport, but still relatively easy to navigate compared to mega airports in larger cities.
When it comes to local public transportation, options within Fayetteville are somewhat limited due to its size. The city itself is quite walkable, particularly in the downtown area, and cycling is also an option thanks to the city's bicycle-friendly roads and trails.
For local and regional bus service, the South Central Tennessee Development District Public Transit offers a demand response service, which operates within Fayetteville and Lincoln County. This service is a curb-to-curb public transportation service that is open to the public and can be scheduled by phone.
Additionally, there are several private taxi services and ride-sharing options like Uber and Lyft are also available in the area.
For those who prefer to drive, Fayetteville has easy access to US Highway 64 and State Route 110, making travel to surrounding areas relatively easy. The city's location also puts it within a day's drive of many major cities in the Southeast.
Overall, while Fayetteville may not have the extensive public transportation systems found in larger cities, it does provide access to a variety of transportation options that cater to the needs of residents and visitors. Whether you're planning a trip out of town or simply need to get around locally, there are several ways to do so from Fayetteville.
Weather
If you're considering a move to Fayetteville, TN, you'll want to be aware of the city's weather and how the changing seasons might affect your lifestyle. Situated in southern Tennessee, Fayetteville experiences a moderate climate, characterized by four distinct seasons, each with its own unique charm.
Spring in Fayetteville can be quite beautiful, as the city starts to come alive with blooming flowers and greening trees. The temperatures during this season are typically mild, ranging from the mid-50s to mid-70s. This is also when you'll start seeing more outdoor events pop up around the city, from farmers' markets to festivals in the park.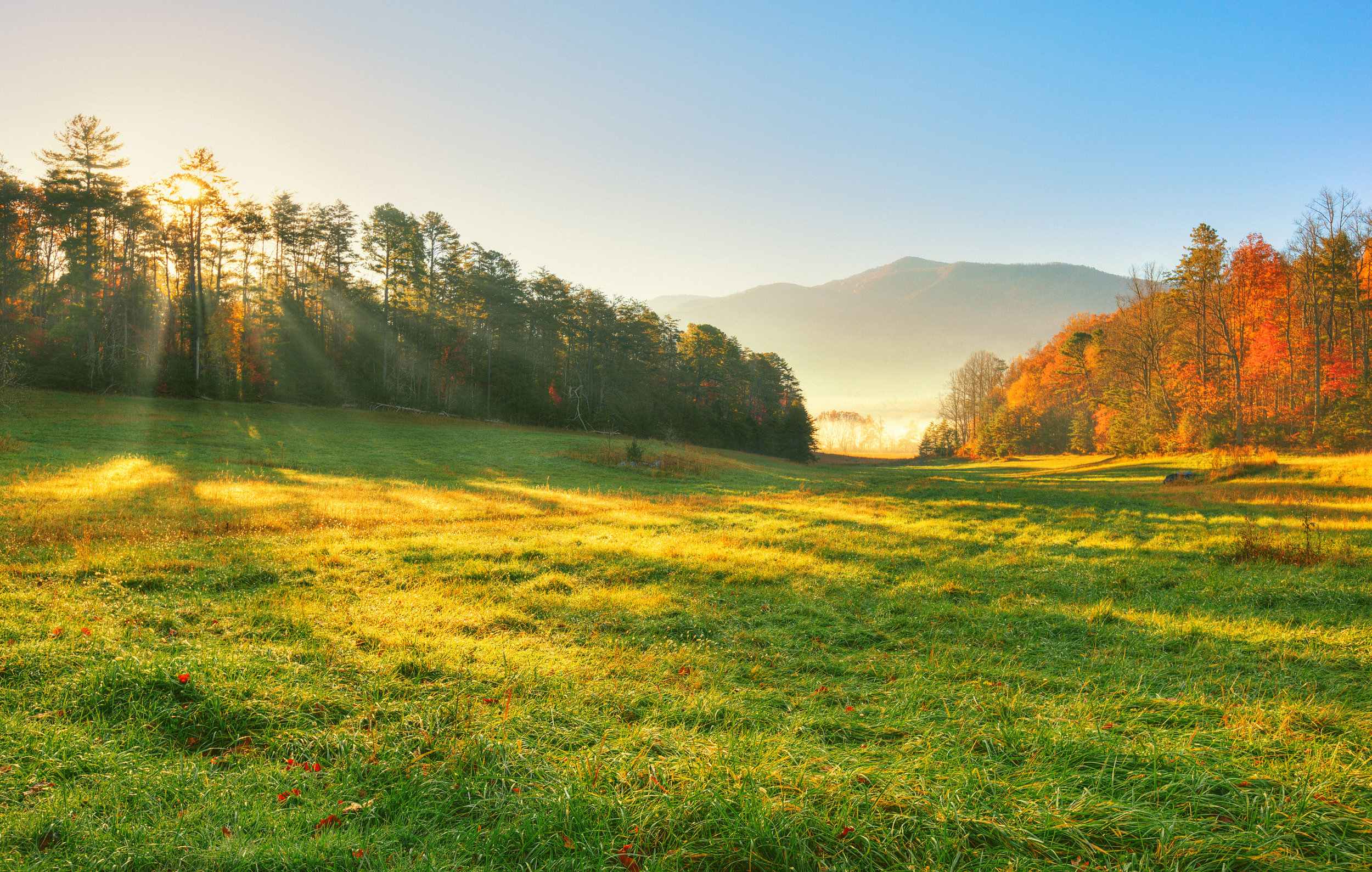 The summer season in Fayetteville tends to be hot and humid, with average highs in the upper 80s to low 90s. This is a great time to enjoy the city's parks and outdoor recreational activities, just make sure to stay hydrated and wear sunscreen. Summer evenings often bring relief from the heat, perfect for enjoying a concert in the park or a walk around the historic downtown area.
Fall is a favorite season for many in Fayetteville. The city is awash in vibrant shades of red, orange, and gold as the leaves change color. The temperatures cool down from the summer highs, hovering around the mid-60s to mid-70s, making it an ideal time to explore the local hiking trails or attend a local football game.
Winter in Fayetteville is relatively mild compared to many parts of the U.S. Average temperatures typically range from the low 30s to upper 40s, though the city does experience occasional snowfall. While snowfalls are typically light, they do transform the city into a picturesque winter wonderland.
It's important to note that Fayetteville, like much of the South, can experience severe weather, including thunderstorms and occasional tornadoes, particularly in the spring and early summer. It's always a good idea to keep an eye on the forecast and be aware of any severe weather alerts.
Overall, the climate in Fayetteville offers a mix of Southern warmth and cool, refreshing seasons. Its moderate climate allows for a variety of outdoor activities year-round, making Fayetteville a great place for those who enjoy experiencing the changing of the seasons.
Private and Public Schools
Education is a significant aspect of life in Fayetteville, TN, and the city is served by both public and private educational institutions that cater to the diverse needs of students and families.
Fayetteville City School System is the public school district serving the city. This system comprises Fayetteville High School, Fayetteville Middle School, and Ralph Askins Elementary School. These schools are well-regarded for their dedication to providing comprehensive education, innovative teaching methods, and a strong emphasis on student well-being. Fayetteville High School, in particular, offers a range of extracurricular activities including sports, arts, and academic clubs, helping to foster a well-rounded educational experience.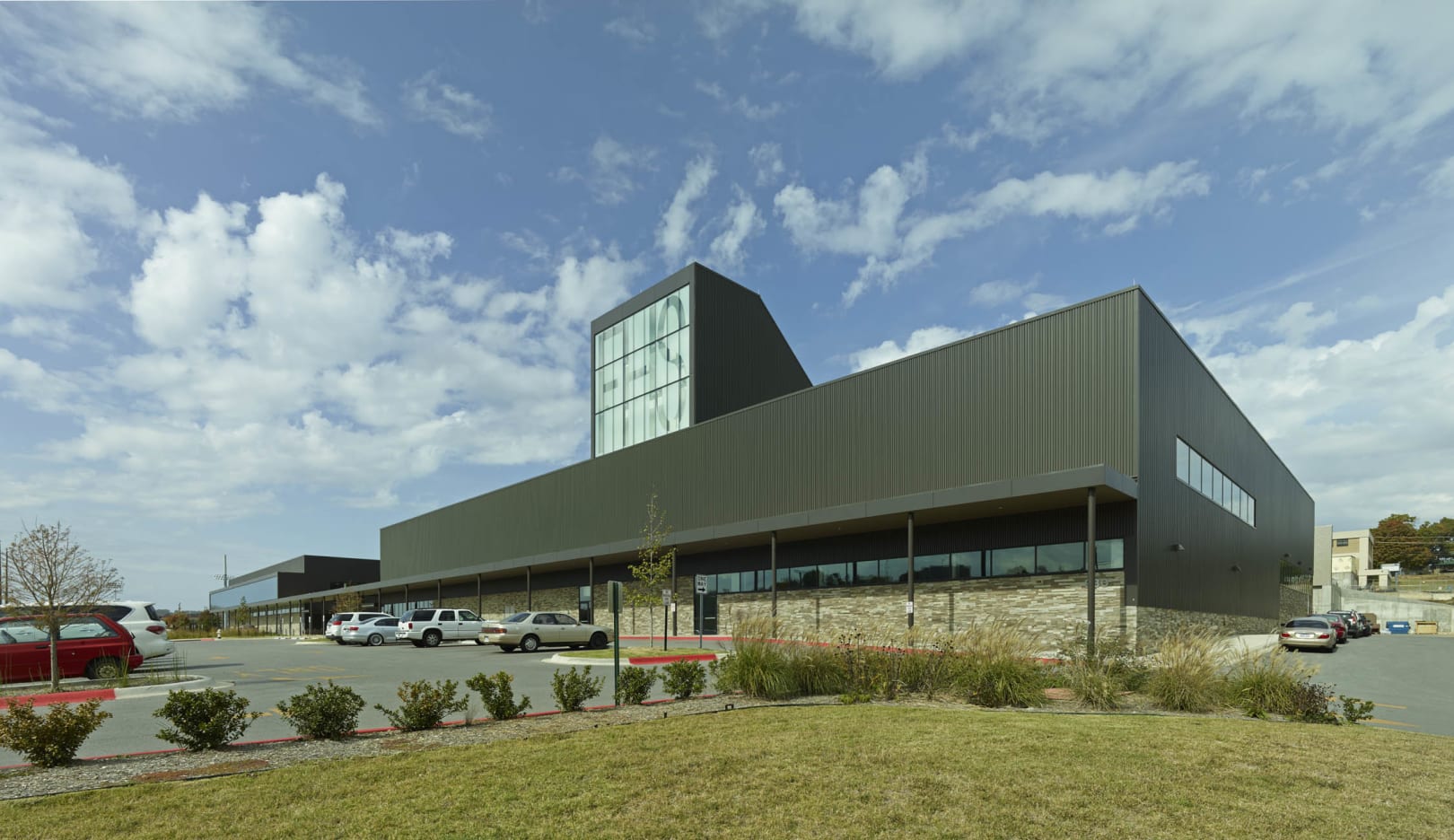 For younger children, the Unity School, which serves pre-K through 8th grade students, is another public school option in the area. The school focuses on promoting a sense of unity among students, staff, and the community and is known for its family-friendly environment.
Private schooling is also available in Fayetteville, providing parents with additional choices for their children's education. Riverside Christian Academy is a notable private institution in the area, offering classes for pre-K through 12th grade. The academy places a strong emphasis on integrating faith-based learning with academic instruction. It also offers a range of extracurricular activities, including athletics, arts, and community service opportunities.
There's also the Fayetteville SDA School, a private, Seventh-day Adventist institution that serves students from kindergarten through 8th grade. The school is recognized for its smaller class sizes and individualized attention, as well as its commitment to character development and spiritual growth alongside academic education.
For those seeking post-secondary education, the nearby Motlow State Community College offers a variety of associate degree programs and professional certification courses. While not located within Fayetteville city limits, it's a convenient drive for residents seeking higher education.
Overall, Fayetteville provides a range of educational opportunities, both public and private, ensuring that families have choices when it comes to finding the right fit for their children's learning needs and aspirations. The city's dedication to education is clear in its well-maintained schools and the variety of programs offered to students of all ages.
History
Founded in 1809 and named after Marquis de Lafayette, a French aristocrat and military officer who was a key figure in the American Revolutionary War, Fayetteville, Tennessee, boasts a rich and intriguing history. This small city nestled in Lincoln County has weathered various periods of American history, from the Civil War to the Industrial Revolution, shaping the character of the place we see today.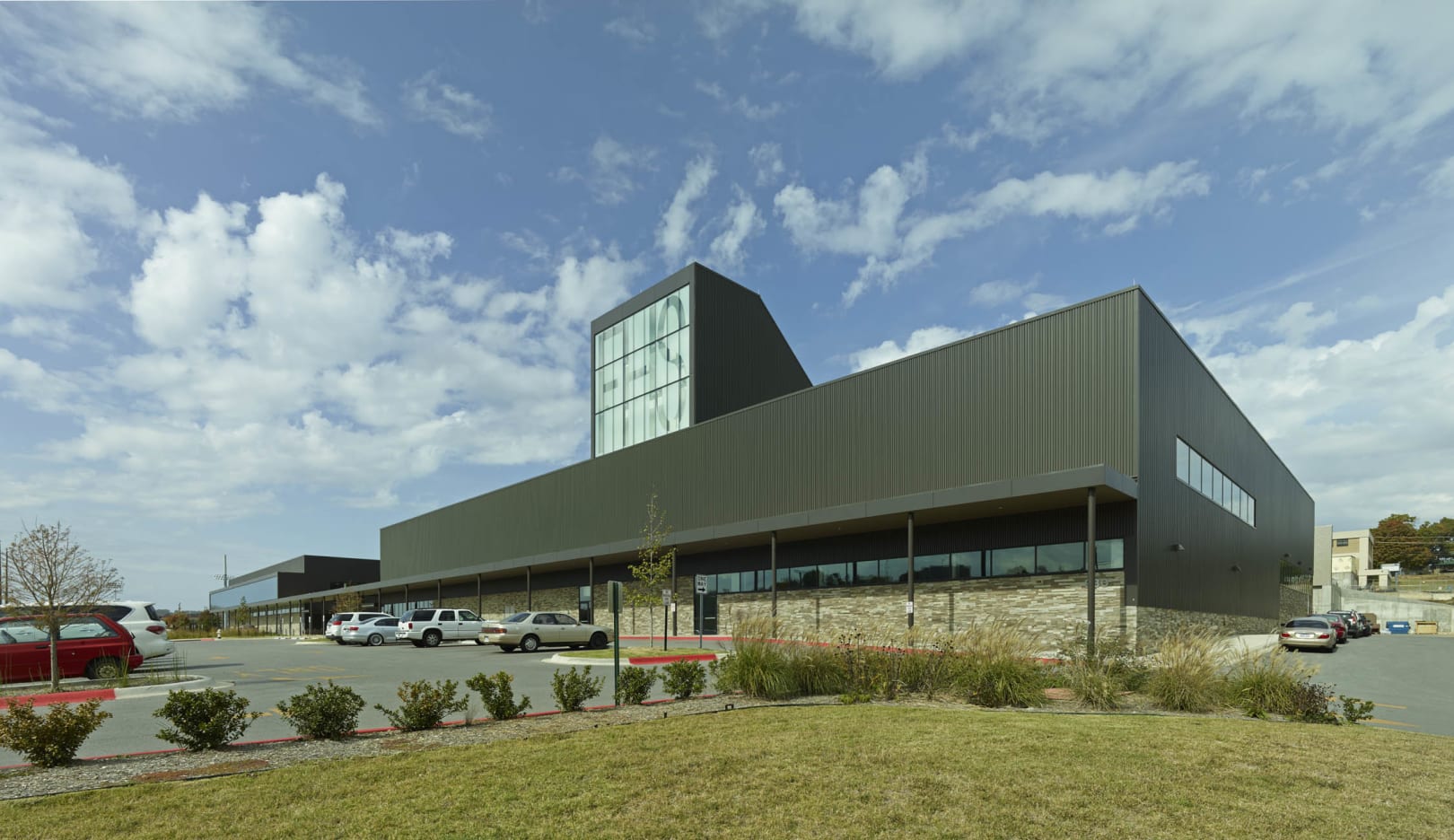 During the early 19th century, Fayetteville was a bustling center for trade and industry. Its location along the Elk River made it a strategic point for transport and commerce. By 1810, it had developed into a significant commercial center, with a number of businesses, including tanneries, blacksmiths, and mills, springing up around the city.
The Civil War left a significant mark on the city, as it did on many southern towns. During the war, Fayetteville changed hands multiple times between Union and Confederate forces. The city suffered damage, but it resiliently rebuilt and regained its former stature in the years following the war. The city's Camp Blount, an important mustering site for the Tennessee militia in the War of 1812, is currently a notable historic site commemorating these tumultuous times.
In the late 19th and early 20th centuries, the city's economy evolved and began to diversify. Manufacturing became increasingly important, and Fayetteville became home to various manufacturing businesses that brought economic growth. Agriculture also continued to be a central part of life, with many residents engaged in farming.
Fayetteville's rich history is still evident today, particularly in its well-preserved downtown area. The city center is a designated Historic District, featuring numerous 19th-century buildings that offer a glimpse into the past. These include the Lincoln County Courthouse, a Greek Revival structure built in 1974, which serves as an emblem of the city's enduring spirit.
From its founding years to the present day, Fayetteville's history has been one of resilience, growth, and community spirit. Today, it's a place where residents value their roots, celebrate their history, and look forward to the future. And with that, Fayetteville continues to write new chapters in its ongoing story.