Fairview, TN Homes for Sale
Fairview, TN Homes for Sale
September 27, 2023
Welcome to your next chapter in Fairview, Tennessee. If you're considering a move to this charming city located just southwest of Nashville, you're about to uncover a treasure trove of tranquility, rural beauty, and a strong sense of community spirit. With its picturesque landscapes, proximity to metropolitan amenities, and array of housing options, Fairview offers an ideal balance of small-town charm and modern conveniences. This guide will offer you insights into the process of finding and settling into your new home in this enticing Tennessee enclave.
Relocating to a new city is always a significant decision, full of both excitement and uncertainty. It's about finding a place where you can feel at home, whether you're a young professional seeking career opportunities, a family pursuing a safe and engaging environment for your children, or a retiree looking for peace and tranquility. Regardless of your circumstances, Fairview stands out as a wonderful place to call home, and this guide will ease your transition.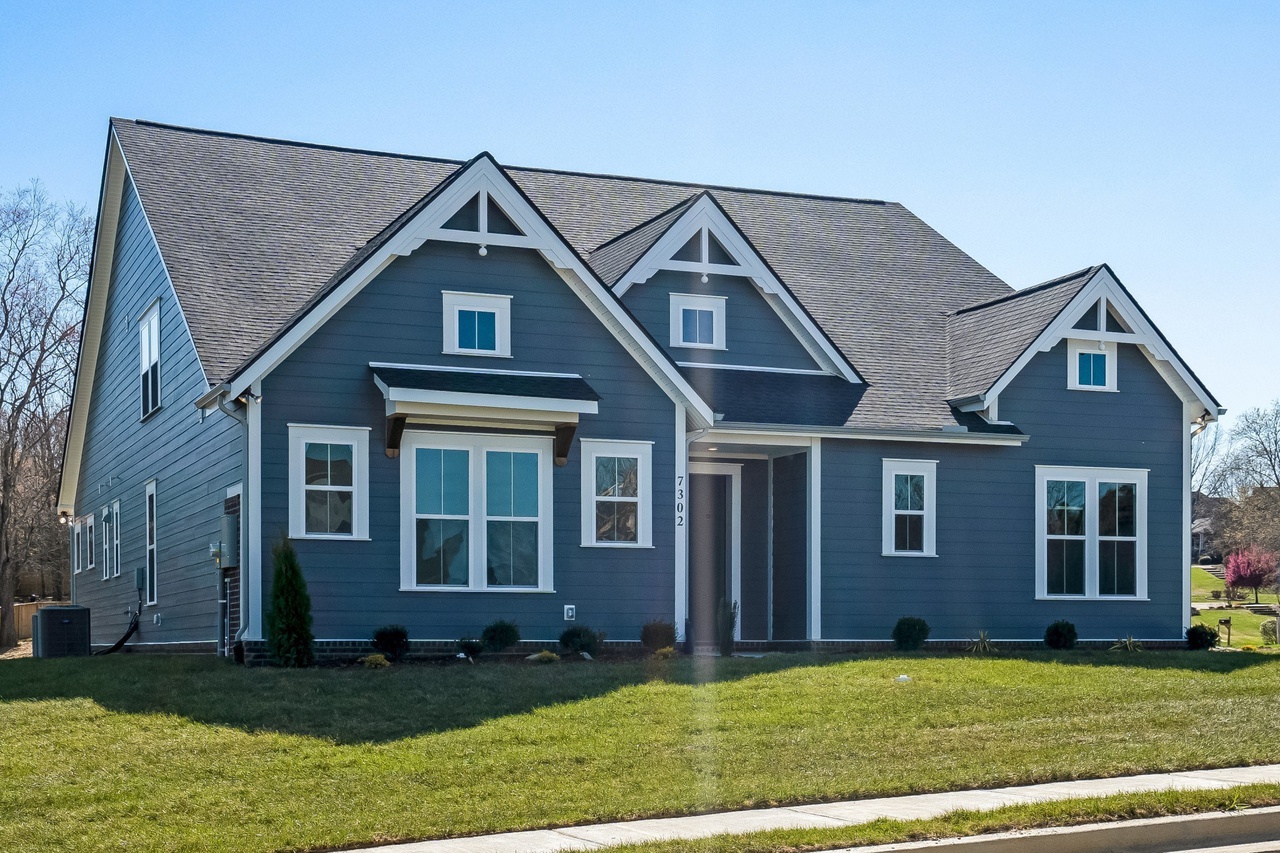 From understanding the real estate market and local school districts to identifying the best neighborhood for your lifestyle, we'll provide practical tips and essential knowledge to help you find your ideal home in Fairview, TN. Whether you are looking for a cozy cottage in a peaceful neighborhood, a spacious property overlooking the city's green fields, or a modern condo close to the city's amenities, Fairview has something for everyone.
In this guide, we'll walk through the basics of Fairview's real estate market, key amenities and features of different neighborhoods, and provide resources to assist you in your home search. So, sit back, imagine the feeling of warm southern sunshine on your face, and let's explore what Fairview, TN has in store for you. Welcome to your new adventure.
Housing Market
The Fairview housing market provides a range of opportunities that cater to diverse preferences and budgets. The city's real estate offerings vary from single-family homes and spacious farms, to townhomes and apartments, making it possible for both first-time buyers and seasoned investors to find something that suits their needs. A standout characteristic of Fairview's housing market is its affordability when compared to other areas in Williamson County and the Greater Nashville Metropolitan area.
The single-family homes dominate the landscape in Fairview, appealing to families and individuals seeking a bit more space and privacy. You'll find homes in a variety of architectural styles, from traditional Southern homes to more contemporary designs. Many homes come with spacious yards, offering ample space for children to play, gardening enthusiasts to plant, or simply to enjoy a private outdoor area.
Farm properties and rural homes are another notable feature of the Fairview housing market, reflecting the area's rich agricultural history. For those looking to enjoy the serenity of country living while remaining close to a city, these homes often come with larger plots of land and can offer a quiet, idyllic lifestyle.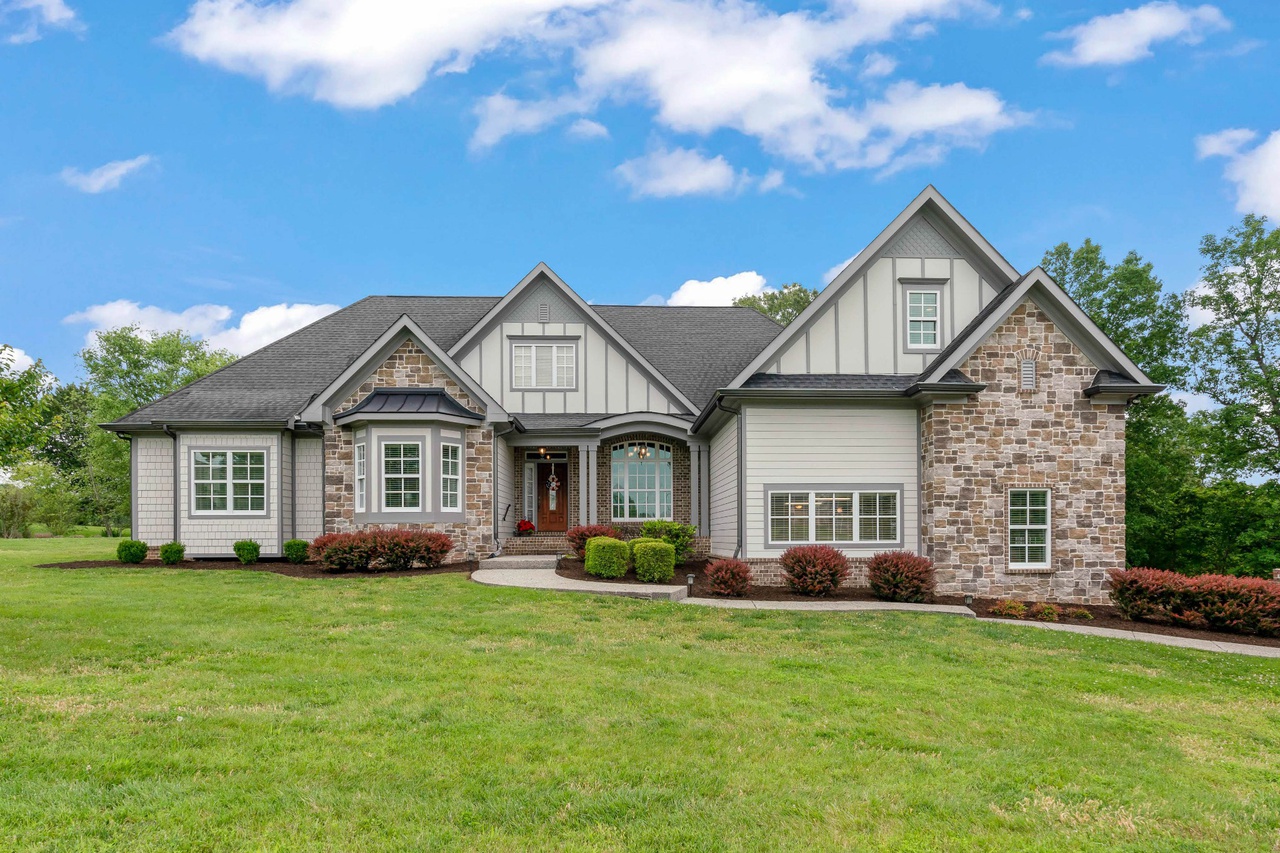 For those looking for more urban living, Fairview does offer a selection of townhomes and apartments, particularly in the city center. These properties can be an excellent choice for young professionals or retirees seeking lower maintenance living or those desiring closer proximity to city amenities such as shopping, dining, and entertainment options.
Fairview's real estate market also benefits from the city's overall economic health and growth. As part of Williamson County, one of the fastest-growing counties in Tennessee, Fairview has seen steady appreciation in property values over the years. While this growth enhances investment potential, the cost of living remains relatively low compared to Nashville and other nearby cities, making Fairview a more affordable option.
When it comes to purchasing a home in Fairview, prospective buyers will find a supportive network of real estate agents and brokers who are well-versed in the local market. They can provide valuable insights into the city's neighborhoods, school systems, amenities, and more, which can prove essential for making a well-informed decision. This high level of professional support is another factor that makes the Fairview housing market particularly approachable for newcomers.
Overall, the Fairview, TN housing market boasts a broad range of offerings, catering to various lifestyle preferences and budgets. Its blend of small-town charm, affordability, and proximity to metropolitan amenities makes it a uniquely appealing option for those seeking a new home in the heart of Tennessee.
Nearby Cities
Fairview, TN, a charming city within Williamson County, is surrounded by several other notable cities, each offering its unique charm, amenities, and housing markets. These cities include Nashville, Brentwood, Franklin, and Bellevue, each offering different facets of Tennessee living.
Nashville, known as the capital of country music, is only 25 miles from Fairview. The city's housing market is robust, owing to its strong economy, cultural vibrancy, and outstanding educational institutions. There are homes to suit any lifestyle or budget, ranging from affordable apartments to luxury estates in exclusive neighborhoods. The city's high-quality urban services, entertainment venues, and a wide variety of dining options contribute to a high standard of living.
Meanwhile, Brentwood is a haven for those seeking a quieter, more suburban lifestyle without sacrificing the conveniences of a larger city. The housing market is known for its upscale, spacious homes situated in lush, green neighborhoods. Many people are drawn to Brentwood's exceptional school system, serene parks, and local boutiques. It offers a blend of small-town charm and sophisticated living, perfect for families and individuals desiring tranquility within reach of Nashville's dynamic environment.
In contrast, Franklin is steeped in history, offering a quaint downtown area that features preserved and repurposed buildings, adding an air of authenticity to its charm. The city's housing market is diverse, from historic homes to modern developments, each holding their own unique appeal. Besides, the city's annual festivals, such as the Main Street Festival and Pumpkinfest, offer an engaging lifestyle for residents, encouraging community involvement and a strong sense of kinship among its citizens.
Lastly, Bellevue is a great place for those seeking a balance between urban and rural living. The area's housing market is noted for its affordability relative to the other nearby cities, offering a mix of single-family homes, townhouses, and condos. Bellevue boasts plenty of recreational spaces, including the sprawling Warner Parks system, providing opportunities for hiking, horseback riding, and observing wildlife. This city combines the natural beauty of Tennessee with easy access to the amenities of the Nashville metropolitan area, offering a unique quality of life for its residents.
Each city surrounding Fairview, TN, offers its distinctive attributes and housing options. Their diversity and proximity to each other offer residents the flexibility to choose their ideal lifestyle, whether it's the bustle of Nashville, the upscale suburban charm of Brentwood, the historic appeal of Franklin, or the balanced living of Bellevue. Their unique features collectively contribute to making this region a desirable place to live.
Top Neighborhoods
Nestled among the lush green landscapes and serene settings, Fairview, Tennessee, is home to several desirable residential neighborhoods that cater to a variety of lifestyles. Whether you're a young professional, a growing family, or a retiree seeking a peaceful and engaging community, this charming city has much to offer.
At the top of the list is the Browning Trace neighborhood. Renowned for its picturesque surroundings and an exemplary sense of community, Browning Trace is the epitome of suburban comfort. The neighborhood boasts spacious, modern homes and meticulously landscaped yards that are a testament to the pride of ownership. Proximity to excellent schools such as Westwood Elementary and Fairview Middle School make it particularly attractive for families.
Walker Estates, another popular neighborhood, offers a unique blend of tranquility and convenience. This area is characterized by large, well-maintained single-family homes set on generous plots of land, providing residents with plenty of private outdoor space. Yet despite its somewhat rural feel, Walker Estates is just a stone's throw away from the heart of Fairview, with its diverse range of restaurants, shops, and essential services.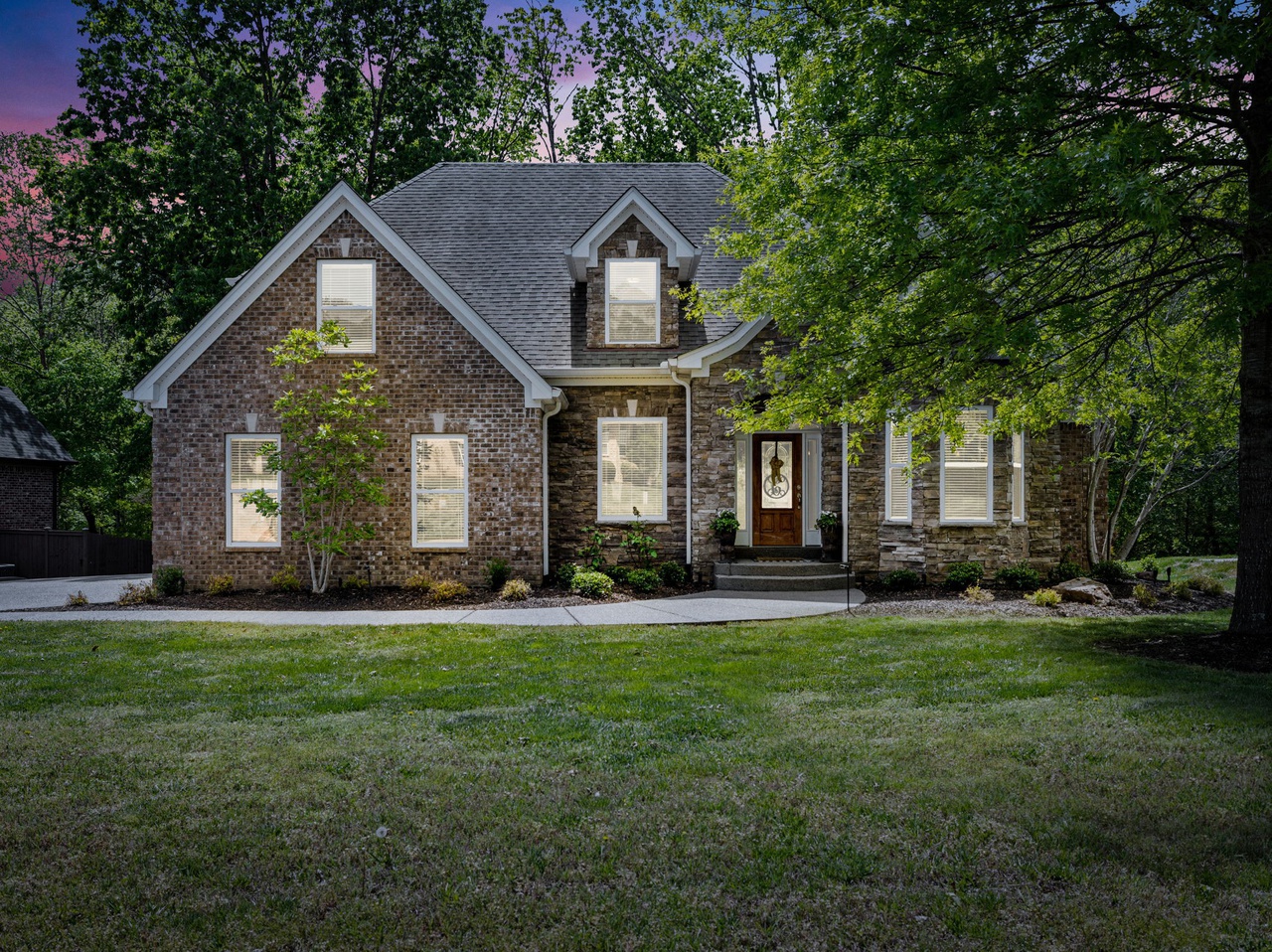 For those who prefer a more active lifestyle, the Kingwood community is an excellent choice. Kingwood's mix of quaint cottages and contemporary townhouses are all within walking distance of the scenic Bowie Nature Park, a local gem offering more than 700 acres of forests, lakes, and trails for outdoor enthusiasts. This park-focused community allows residents to lead a health-conscious lifestyle while still having the comforts and conveniences of city life close at hand.
Meanwhile, the Chester Estates neighborhood caters to those who prioritize luxury and privacy. Here, custom-built homes and expansive properties are the norm, often coming with premium amenities like private swimming pools, gourmet kitchens, and state-of-the-art home theaters. Despite the exclusivity, the community fosters a welcoming and friendly environment. Chester Estates is also conveniently located close to the I-40, providing an easy commute to Nashville for work or entertainment.
Finally, the Meadow Wood neighborhood is perfect for first-time homebuyers and young families, with a range of affordably priced homes and a safe, welcoming environment. The close-knit community hosts regular events that bring neighbors together, and the local park provides a green space where children can play and families can gather. The neighborhood's accessibility to both schools and retail centers is a major plus point, making life in Meadow Wood convenient and enjoyable.
Top Condos & Townhomes
Fairview, TN is home to a variety of condominium and townhome communities that cater to different lifestyles, needs, and budgets. These communities offer a mix of contemporary comforts, ample amenities, and appealing locations. Some of the standout communities include Fairview Station, Meadowwood, and Castleberry Farm.
Fairview Station is a noteworthy community known for its well-built townhomes, thoughtful layout, and strategic location. This development is conveniently located near shopping centers, schools, and public transportation, offering homeowners both convenience and accessibility. The townhomes themselves are designed with modern features such as open concept layouts, granite countertops, and hardwood floors, making them an appealing option for buyers looking for a mix of affordability and luxury.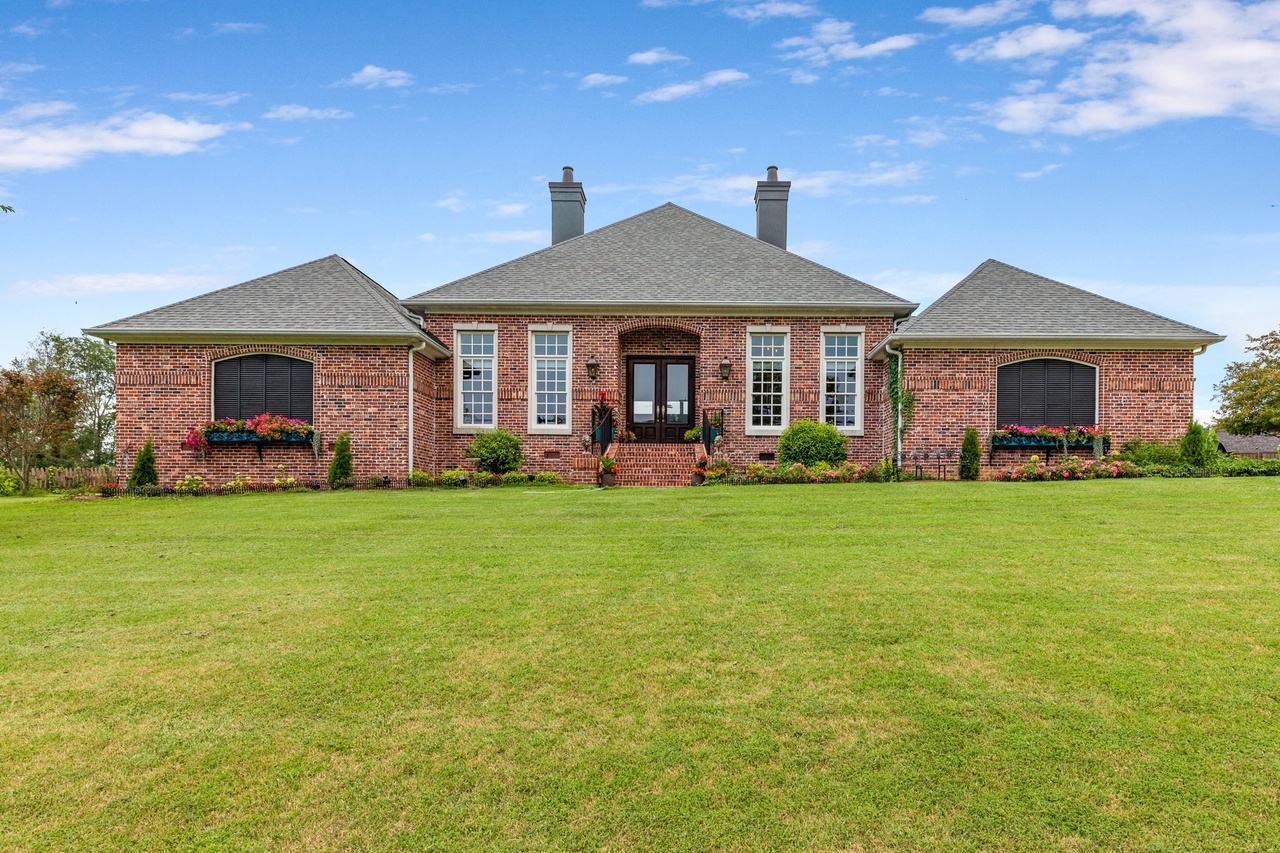 Meadowood is another desirable community that offers a variety of condominiums suitable for all types of buyers, from young professionals to retirees. One of the key attractions of this community is its comprehensive range of amenities. Residents have access to a large community pool, fitness center, and beautiful common areas. The condos at Meadowwood are known for their spacious floor plans and updated interiors, creating a cozy yet modern living environment.
Castleberry Farm, on the other hand, offers a selection of townhomes that are a perfect fit for those who crave a more suburban feel while still benefiting from the amenities of a townhome community. The development boasts a family-friendly atmosphere with an on-site playground and plenty of green spaces for outdoor activities. Each home in Castleberry Farm features a private patio, attached garage, and ample living spaces. Its proximity to local schools and the Fairview Recreation Complex makes it a popular choice among families.
Each of these communities offers a different living experience, but all provide the convenience and low-maintenance lifestyle that comes with condominium and townhome living. Whether it's the modern urban feel of Fairview Station, the amenity-rich atmosphere of Meadowwood, or the family-friendly vibe of Castleberry Farm, Fairview, TN, has a diverse array of condo and townhome communities to choose from.
Cost of Living
Fairview, TN is situated in Williamson County, known for its affluence in relation to other parts of Tennessee. However, when compared to other metro areas across the United States, Fairview presents a more affordable cost of living.
According to various cost of living indices, the cost of living in Fairview, TN is lower than the national average, which can be a significant draw for individuals and families considering a move to the area. Housing costs, in particular, are a major factor that contributes to this relatively low cost of living. Compared to larger metro areas like New York City or San Francisco, where housing prices are notoriously steep, Fairview offers significantly more affordable home prices. This makes home ownership more achievable for a wider range of income levels.
In terms of general expenses, such as groceries, transportation, and healthcare, Fairview is also comparatively affordable. For example, the cost of groceries in Fairview is close to the national average, and considerably lower than in many metropolitan areas. Furthermore, transportation costs, including gasoline and car maintenance expenses, are also notably lower than in larger cities, thanks in part to less traffic congestion and shorter commute times.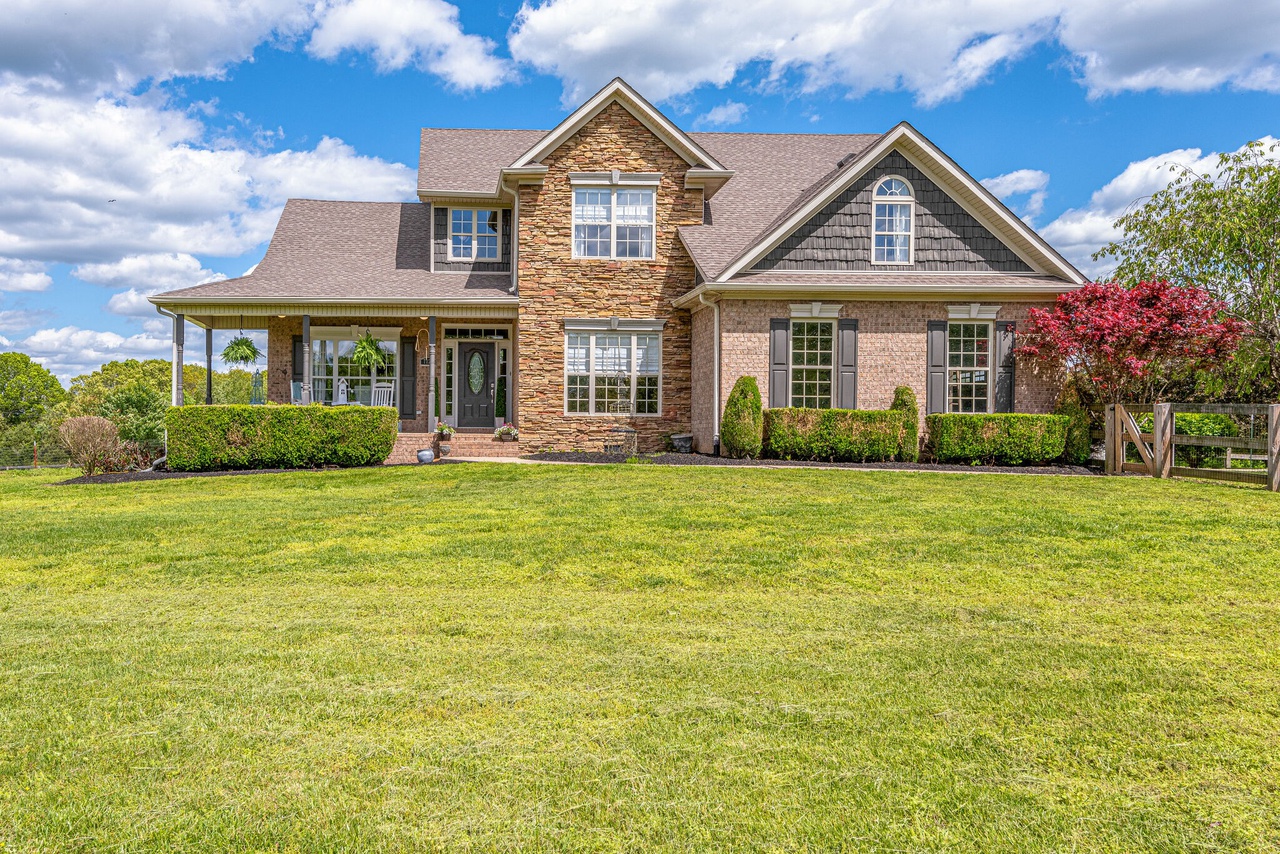 Healthcare costs in Fairview are also generally lower than the national average. This is due in part to the presence of numerous healthcare providers in the region, which helps to promote competition and keep prices more affordable.
However, it's worth noting that compared to other cities in Tennessee, Fairview can be considered more expensive, especially in relation to housing. This is due to Fairview's location within the economically prosperous Williamson County, which is known for its high-quality schools and desirable neighborhoods.
So, while Fairview may be more expensive than some of its Tennessee counterparts, it offers a significantly more affordable lifestyle than many major metro areas across the country. This combination of affordability, compared to many U.S. cities, and high living standards makes Fairview an attractive place to live for many individuals and families.
Restaurants and Dining
Fairview, TN has a diverse range of dining options, from down-home Southern cooking to international flavors, there's a menu for every palate. It's the kind of place where food lovers can explore a mix of local favorites and exciting new eateries.
Start off with a trip to Country Cafe, a favorite among locals. This classic diner offers an array of comfort food, including buttermilk pancakes, juicy burgers, and their famous fried chicken. The warm, friendly atmosphere and generous portions make this a great spot for a hearty breakfast or a casual lunch.
If you're in the mood for something spicy, head over to Dos Margaritas, a vibrant Mexican restaurant known for its festive ambiance. They serve an array of authentic dishes, from sizzling fajitas to creamy enchiladas. Their margaritas are a must-try, coming in a variety of flavors and served either frozen or on the rocks.
For pizza lovers, Snappy's Pizza offers a variety of artisanal pies. This local pizza joint has a cult following due to its hand-tossed crust, fresh ingredients, and unique flavor combinations. It's a perfect spot for a laid-back dinner or a gathering with friends.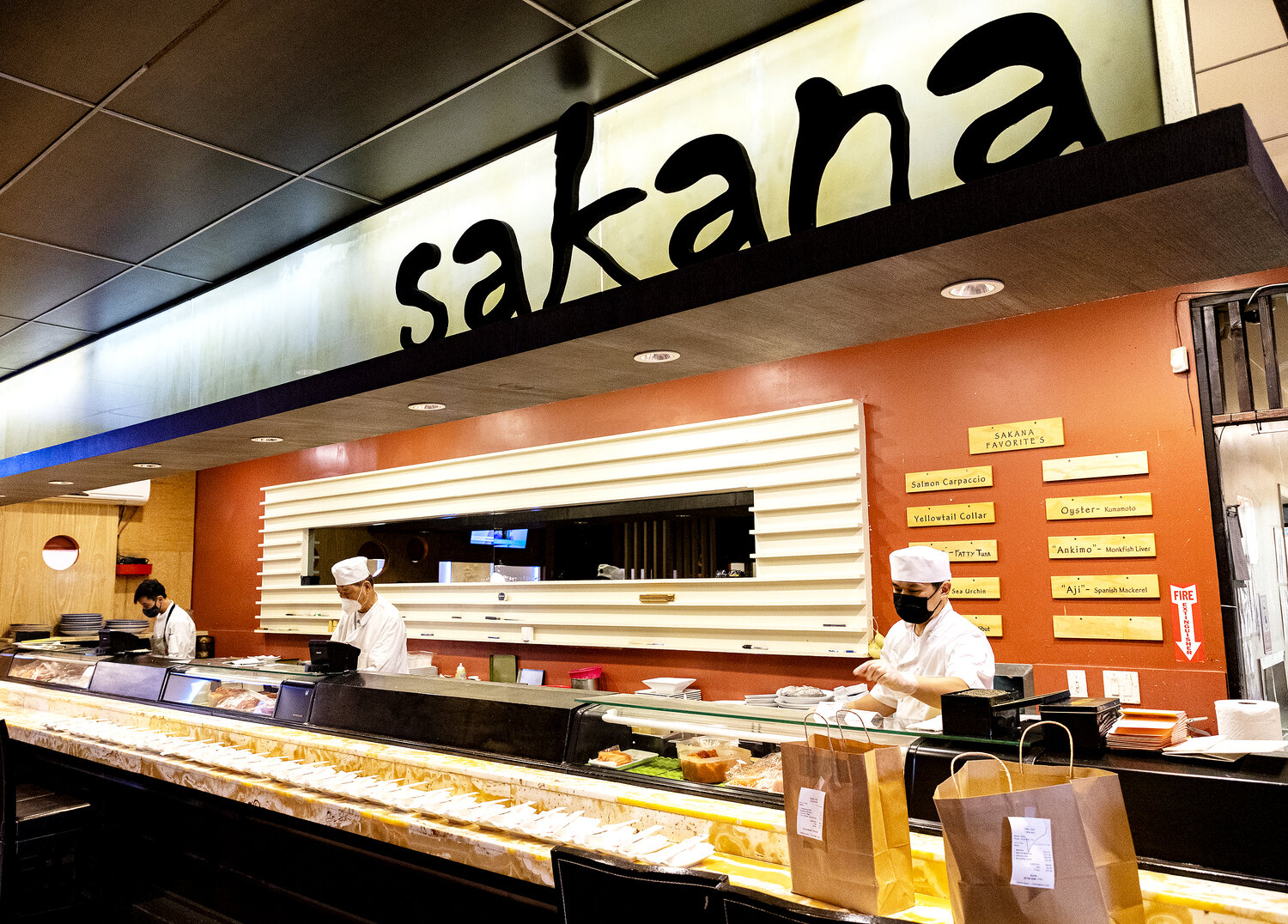 And for those seeking international flavors, Sakana Sushi & Grill offers an extensive menu of Japanese cuisine, including sushi, sashimi, and a range of cooked dishes. Their sushi rolls are a highlight, creatively crafted and beautifully presented. It's a great place to enjoy a relaxed, yet upscale dining experience.
Don't forget about Halfway Market, a charming country store and deli that's been a part of the community for decades. They're particularly known for their handcrafted sandwiches and homemade desserts. It's a perfect spot for grabbing a quick lunch or picking up snacks for a picnic.
Overall, Fairview's dining scene is varied, vibrant, and full of delicious options. Whether you're a fan of traditional Southern cooking or adventurous international cuisine, there's always something to satisfy your taste buds in Fairview.
Shopping and Entertainment
When it comes to entertainment and shopping, Fairview, TN offers a host of enjoyable options. Whether you're interested in outdoor activities, catching a movie, or perusing local boutiques, Fairview has something for everyone.
Start your exploration at the Bowie Nature Park, a 700-acre green space boasting miles of hiking trails, multiple lakes, and an abundance of wildlife. It's a local favorite for bird-watching, fishing, and picnicking. For those interested in horseback riding, there's the Fairview Riding and Hiking Trail, which offers a scenic and adventurous way to explore the local landscape.
If you're looking for indoor entertainment, the Fairview Cinema is a popular spot. This locally owned and operated theater showcases a range of films from the latest blockbusters to independent features. It's a great place to relax and enjoy a movie with friends or family.
In terms of shopping, Fairview offers a mix of national retailers and unique local shops. The Fairview Center is a convenient spot to find many of your shopping needs, hosting a variety of stores including a supermarket, pharmacy, and clothing stores.
For a more unique shopping experience, the Shoppes on Main in Fairview is a local gem. This charming shopping center features an array of boutique shops offering everything from clothing and jewelry to home goods and gifts. Each shop has its own distinctive style and range of products, making this a delightful place to find unique items and support local businesses.
For the antique lovers, be sure to visit Vintage 615. This eclectic shop specializes in antique, vintage, and repurposed items. It's the perfect place to find a unique piece of furniture, interesting home decor, or a special gift.
Between outdoor activities, local cinemas, and a variety of shopping outlets, Fairview offers a wealth of entertainment and shopping options that cater to a wide range of interests and tastes.
Parks and Nature
In Fairview, TN, the opportunities to enjoy nature and outdoor activities are abundant, with numerous parks and green spaces providing residents and visitors alike the chance to revel in the beauty of Tennessee's outdoors.
One standout spot is Bowie Nature Park, which is a jewel in Fairview's crown. Spanning over 700 acres, the park offers a myriad of trails for hiking, biking, and horseback riding. With a beautiful forested landscape and several lakes, it's an idyllic place for picnics, bird-watching, or simply unwinding amidst nature. Bowie Nature Park also hosts a nature center, providing educational programs about local wildlife and ecology, a great option for families with children.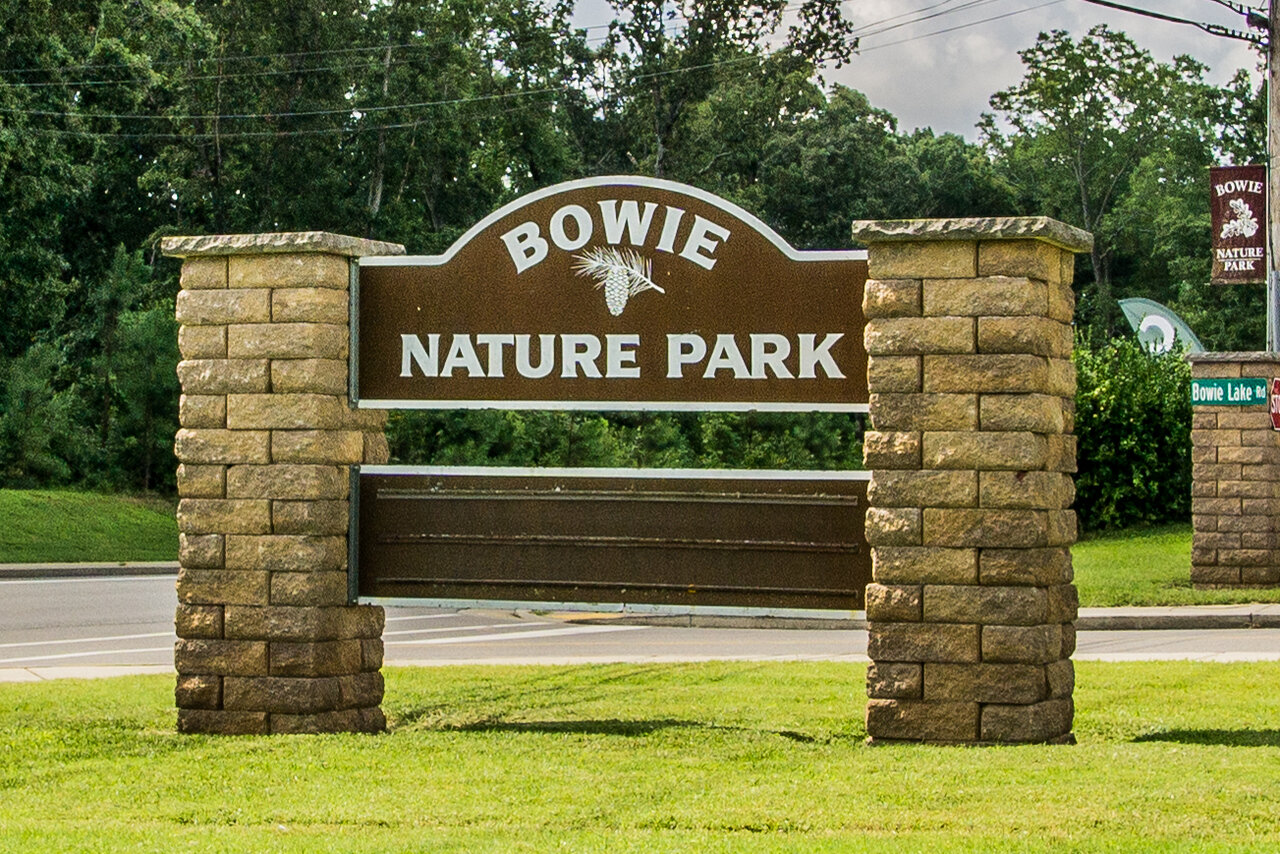 Then there's Fairview Park, a community hub where residents gather for various outdoor activities. The park has excellent amenities such as a playground, sports fields, and picnic areas. It's also home to the Fairview Recreation Complex, which boasts an indoor pool, fitness center, and several activity rooms. The complex often hosts community classes and events, fostering a strong community spirit.
Veteran's Memorial Park is another place of note. It's not only a green space for recreation but also a place to reflect and honor local veterans. The park has a beautiful memorial garden featuring engraved bricks honoring local service members. There's also a playground and picnic pavilion, making it a great spot for family outings.
For those who enjoy fishing or boating, the 60-acre Lake Van is a must-visit. It's a peaceful spot for casting a line or taking a leisurely paddle around the lake. The surrounding area is perfect for picnics or simply taking in the serene views.
And let's not forget the Westwood Subdivision Walking Trail, which is perfect for a leisurely stroll or morning jog. The trail winds through the Westwood neighborhood, providing a safe and pleasant route for exercising or walking dogs.
All in all, Fairview offers an impressive array of parks and outdoor spaces, providing countless opportunities to enjoy the beauty and tranquility of nature, engage in recreational activities, and appreciate the community's commitment to preserving these green spaces.
Business and Industry
In Fairview, TN, the economy is diverse and robust, with businesses spanning a range of industries. From healthcare to retail, and from education to local government, there are various sectors contributing to Fairview's economic vitality.
Healthcare is a significant sector in Fairview, with Williamson Medical Center being a key employer. The medical center offers a wide array of services and specialty departments, providing vital health services to the community and contributing significantly to the local economy. In addition, there are numerous other medical facilities and private practices in the area, offering various healthcare services and creating jobs for the local community.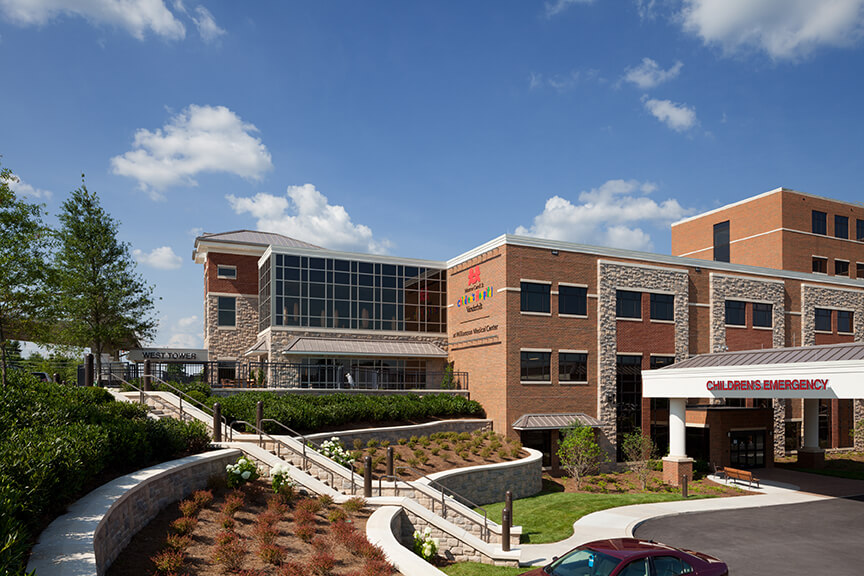 Retail is another essential industry in Fairview. The city hosts an array of stores, from large chain retailers to independent boutiques. The Fairview Center is a bustling hub with a variety of shops, including a supermarket, pharmacy, and several clothing stores. This concentration of retail businesses not only caters to residents' everyday needs but also supports local employment and the city's economy.
Education also plays a vital role in Fairview's economy. Williamson County Schools, one of the top-rated school districts in the state, is a significant employer. The district comprises several schools within Fairview, including Fairview Elementary, Middle, and High School. Aside from traditional education roles, these institutions also offer employment in administrative and support services.
Local government and public services are also primary contributors to Fairview's economy. From city administration roles to positions in public safety departments like the police and fire services, these jobs help ensure the smooth operation of the city and provide important community services.
In recent years, Fairview has also seen a growth in small businesses, including restaurants, home improvement services, and tech start-ups, reflecting the city's growing entrepreneurial spirit. These businesses not only diversify Fairview's economic landscape but also contribute to its vibrant community culture.
From essential services to innovative startups, Fairview's diverse range of businesses and industries help drive its economy and provide employment opportunities for its residents, contributing to the city's prosperity and high quality of life.
Airport and Transportation
In terms of access to air travel, Fairview, TN, is conveniently located near several airports. The closest major airport is Nashville International Airport (BNA), which is approximately a 40-minute drive from Fairview. This bustling airport serves as a hub for numerous airlines, providing both domestic and international flights. It makes traveling for business or leisure a breeze for Fairview residents.
For private and corporate aviation needs, there's the John C. Tune Airport, about a 35-minute drive from Fairview. It serves as a reliever airport for Nashville International and provides services for private, corporate, and military aviation.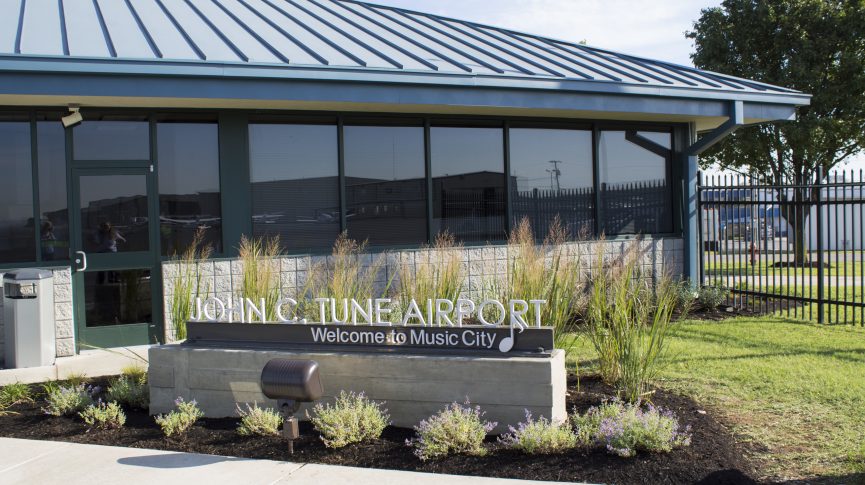 When it comes to public transportation, Fairview residents primarily rely on personal vehicles due to the city's suburban nature. However, there are some public transit options available. The Tennessee Regional Transportation Authority (RTA) offers a weekday commuter bus service, Route 774, which runs from Fairview to downtown Nashville, providing a valuable service for commuters who work in the city. The service runs twice in the morning and twice in the afternoon, making commuting a bit more manageable.
For more localized transportation needs, the city is served by various taxi companies and ride-sharing services like Uber and Lyft. These services offer an easy and convenient way to navigate the city without the need for a personal vehicle.
For those who enjoy biking, Fairview is making efforts to become more bicycle-friendly. The city has a developing network of bike lanes and the extensive trails in Bowie Nature Park are also open to cyclists.
So, while Fairview might not have the extensive public transit systems found in larger cities, it still offers several practical and convenient options for getting around locally and commuting to nearby areas. And with several airports nearby, longer-distance travel is also easily accessible.
Weather
The weather in Fairview, TN, embodies the charm of four distinct seasons, each bringing its own unique appeal. The climate here is classified as humid subtropical, which means you can expect mild winters, hot summers, and ample rainfall throughout the year.
Spring in Fairview is beautiful. As temperatures start to rise from the chill of winter, the city bursts into bloom. Average temperatures range from the mid-50s to the mid-70s, providing a comfortable climate for enjoying the outdoors. Spring is also the start of the rainy season in Fairview, and while you might need an umbrella, the rainfall brings with it the lush greenery for which Tennessee is renowned.
Summers in Fairview are typically hot and humid. Temperatures often climb into the upper 80s and lower 90s, so it's the perfect time for water activities or seeking shade in the numerous parks around the city. It's not uncommon to have afternoon thunderstorms during the summer, providing a refreshing respite from the heat.
Autumn is many residents' favorite season in Fairview. The temperatures cool down to a comfortable range from the mid-60s to the mid-70s. This is also the time when the foliage puts on a spectacular show. The trees transform into hues of vibrant orange, red, and gold, creating a picturesque landscape perfect for scenic drives or hikes.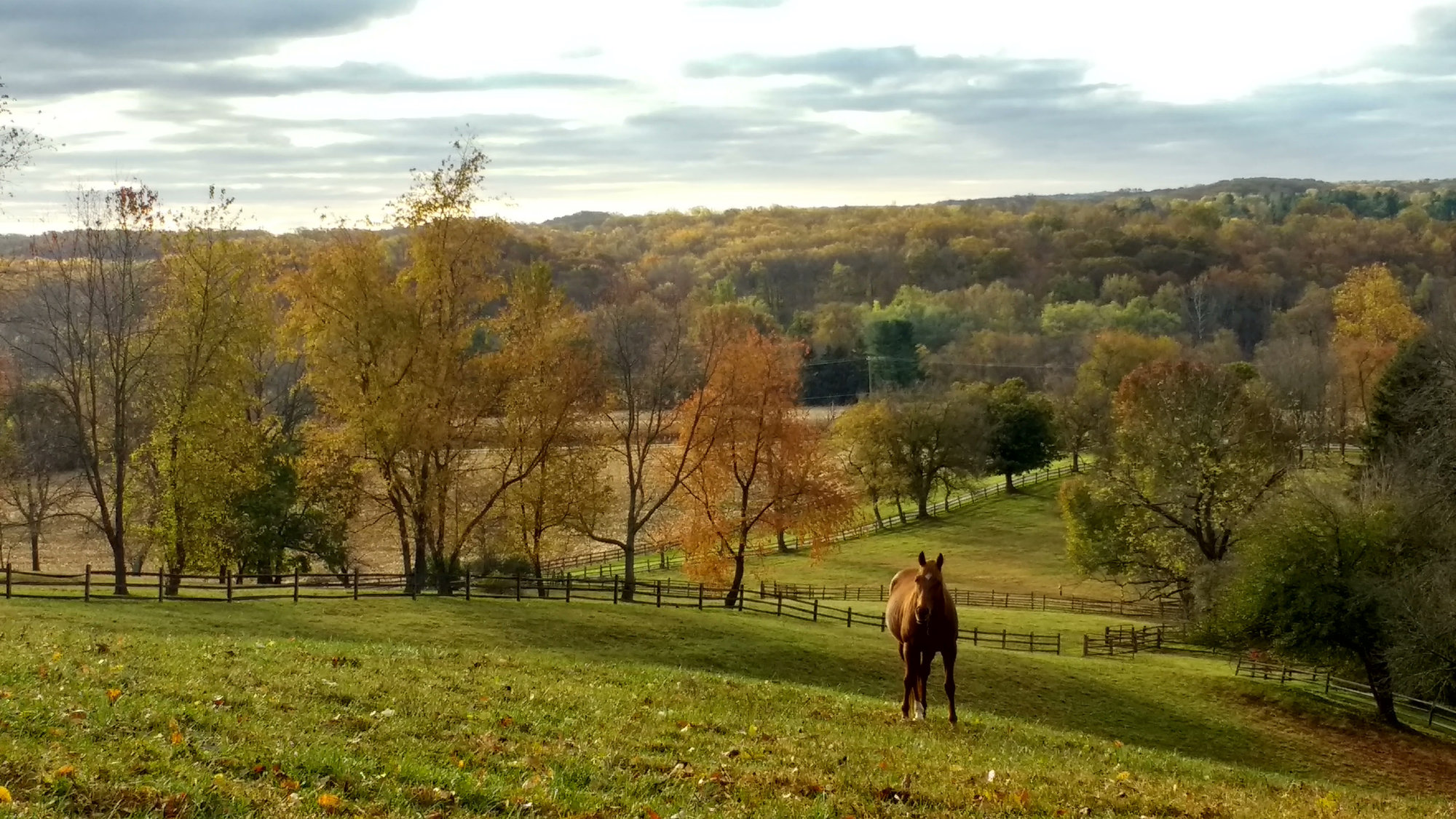 Winters in Fairview are relatively mild compared to many other parts of the country. While temperatures can dip into the 30s, it's more common for winter temperatures to hover in the 40s and 50s. Snowfall does occur but it's usually light and doesn't stick around for long.
Overall, Fairview offers a pleasing climate with plenty of sunshine throughout the year. Each season brings its own charm, making Fairview a great place to live for those who appreciate the changing seasons and the unique activities each one brings.
Private and Public Schools
Fairview, TN, takes pride in its strong educational institutions, with both public and private schools offering quality education to its residents. The city is part of the highly rated Williamson County Schools district, which is known for its commitment to academic excellence.
In terms of public schools, Fairview is home to Fairview Elementary School, Fairview Middle School, and Fairview High School. These schools consistently receive high marks for their academics, athletics, and extracurricular activities. Fairview High School, in particular, is noted for its robust Advanced Placement (AP) program and high college readiness scores.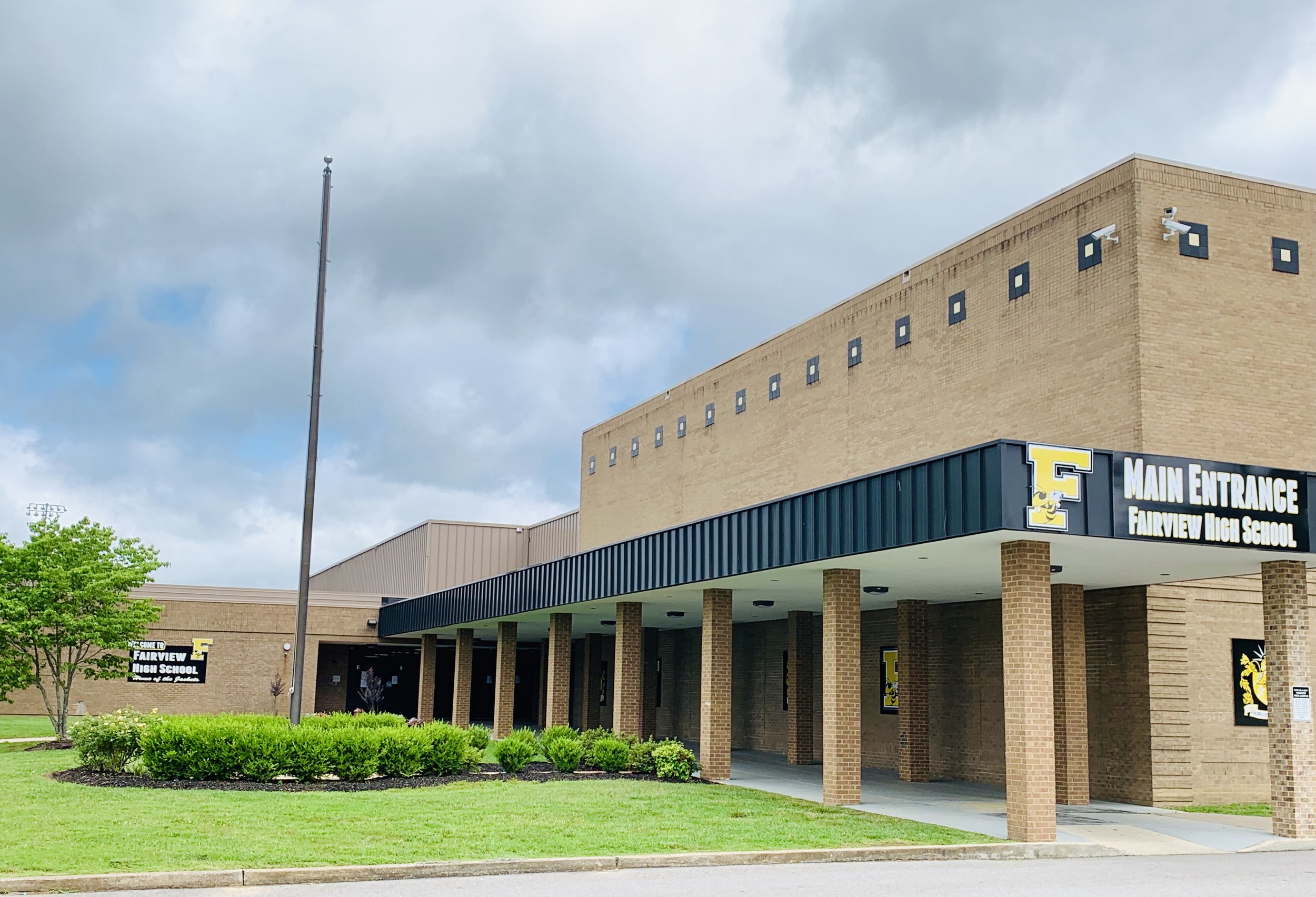 Fairview Middle School also stands out with a strong emphasis on STEM education, with programs designed to foster critical thinking and problem-solving skills in these areas. The middle school also offers a variety of clubs and athletic programs, providing students with ample opportunities to explore interests outside of the classroom.
On the other hand, Fairview Elementary School is renowned for its nurturing environment and engaging curriculum. They place a strong emphasis on literacy and numeracy skills and also offer special education services to meet the needs of all learners.
There are also a few private schools in and around the Fairview area, offering alternative educational options for families. One such school is New Hope Academy, a K-6 institution located just outside of Fairview. The academy is known for its strong community values, project-based learning, and small class sizes, ensuring personalized attention for students.
Agathos Classical School is another private option located in nearby Columbia. This Christian school offers a rigorous, classical education for students in grades K-12. With a curriculum focused on the Trivium, Agathos aims to develop students' ability to think critically, logically, and creatively.
In essence, Fairview's educational landscape is diverse, offering a range of learning environments to suit different student needs. The city's commitment to providing quality education is evident in its high-performing schools and variety of educational opportunities.
History
Fairview, TN, has a rich history that dates back to the 1800s, with a narrative steeped in rural charm, the civil war era, and evolving community developments. The city was originally part of a land grant given to Revolutionary War veteran James Robertson, who is often called the "Father of Tennessee."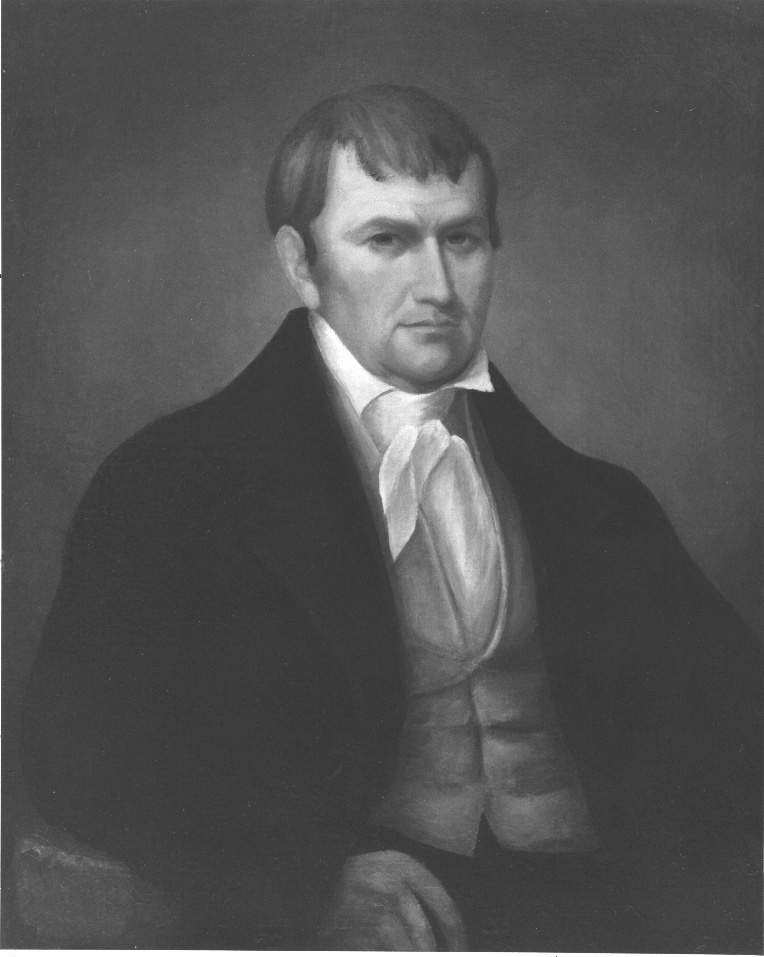 The community, first known as Jingo, was settled in the early 19th century and was primarily an agricultural area. The landscape was dominated by family farms, many of which have left a lasting impact on the area's culture and traditions. Over time, the community grew and developed, with more amenities and infrastructure added to support the growing population.
One pivotal moment in Fairview's history was the Civil War. The area saw some skirmishes during the conflict and was occupied by both Union and Confederate forces at different times. Evidence of this period in history can still be found today in the form of historical markers and local folklore.
Fairview's modern identity began to take shape in the early 20th century when the community was renamed. The new name, Fairview, was chosen because it reflected the stunning views of the surrounding hills and landscapes. The city was officially incorporated in 1959, marking a new era of development and progress.
One of Fairview's most notable historical features is Bowie Nature Park, which is one of the largest city-managed parks in Tennessee. The park was created when Dr. Evangeline Bowie donated her land to the city in the late 1980s. Dr. Bowie, a prominent local figure, wanted the land to remain a natural, public space for everyone to enjoy, reflecting Fairview's strong commitment to preserving its natural beauty.
The history of Fairview is a testament to the strength and resilience of its community. From its early days as a rural farming area to its growth into a vibrant city, Fairview has maintained a unique blend of historical charm and modern convenience. Its history continues to shape its identity, offering residents a connection to the past while looking forward to the future.