Estill Springs, TN Homes for Sale
Estill Springs, TN Homes for Sale
September 27, 2023
Estill Springs, Tennessee: a hidden gem nestled within the scenic landscapes of the Volunteer State. This quaint town, with its lush surroundings and rich history, beckons those seeking a harmonious blend of small-town charm and modern convenience. Moving to Estill Springs offers an opportunity to be part of a close-knit community that values its roots while embracing the future. And when it comes to finding a home here, the journey is as delightful as the destination.
With the serene backdrop of Tims Ford Lake, Estill Springs paints a picturesque scene year-round, making it a coveted spot for both families and retirees. Its streets are lined with a mix of historic homes, exuding character and stories of yesteryears, and contemporary abodes that offer modern amenities. Whether you're drawn to the whispers of the past or the comforts of the present, Estill Springs has a niche for every homeowner.
While the natural beauty and community spirit are undeniable draws, potential residents will also find the practical aspects of moving here appealing. The town boasts an array of essential services, schools that emphasize holistic development, and a cost of living that's a breath of fresh air compared to bustling metros. Moreover, its strategic location ensures that bigger cities, with their array of shopping, dining, and entertainment options, are just a short drive away.
Embracing life in Estill Springs means welcoming serene mornings by the lake, evenings filled with community events, and a sense of belonging that's hard to find in larger cities. If you're on the lookout for a place where every corner has a story and every face is familiar, finding a home in Estill Springs might just be the start of your next great adventure.
Housing Market
Estill Springs, TN, often dubbed as a quaint haven in the heart of Tennessee, boasts a housing market that mirrors its rich history and vibrant community spirit. The town, with its scenic vistas and proximity to Tims Ford Lake, offers a diverse range of housing options that cater to various preferences and budgets. From the picturesque historical homes that harken back to yesteryears to modern, contemporary residences, there's something for everyone.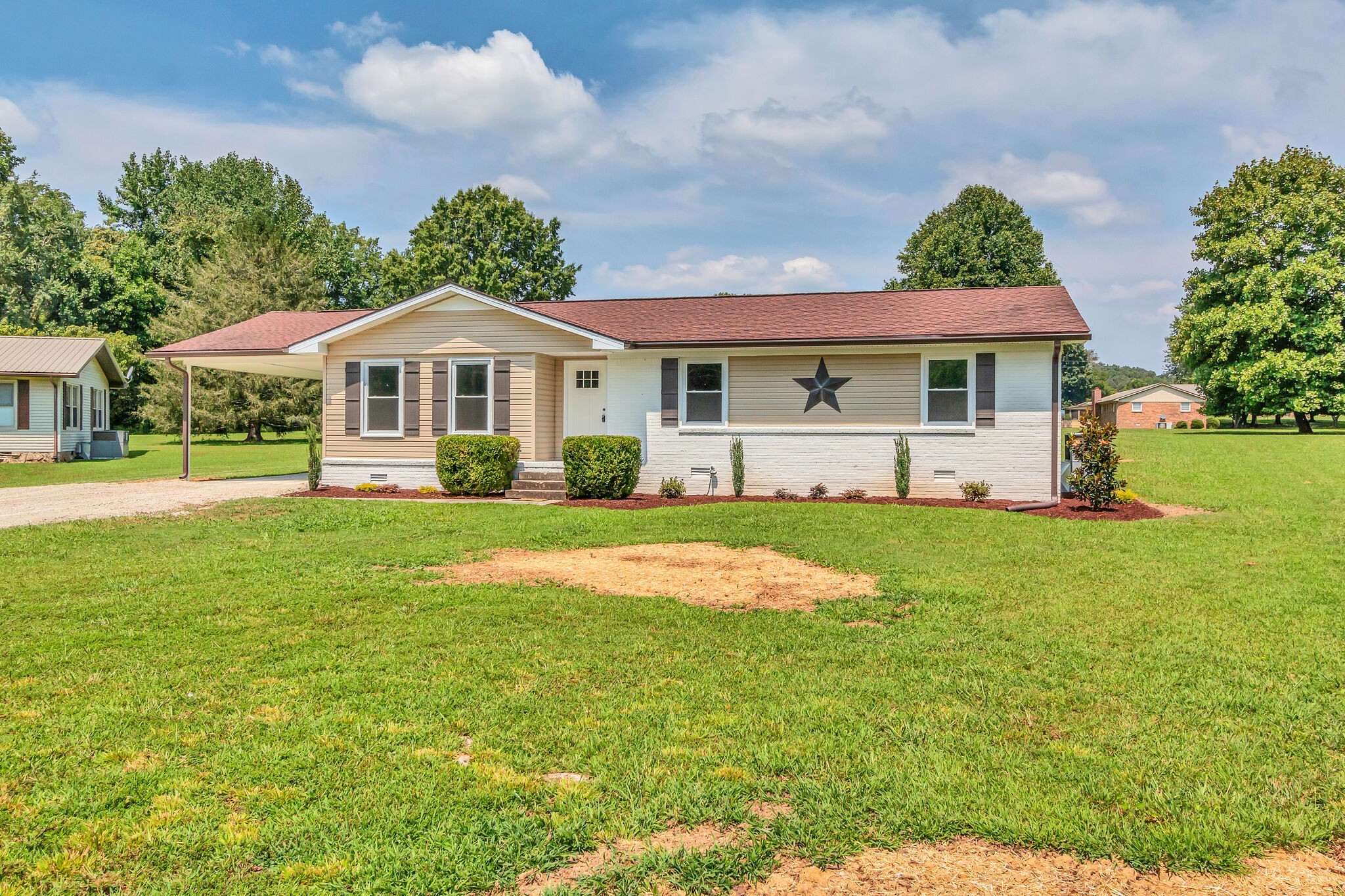 One of the standout features of Estill Springs' housing market is the blend of tradition with modernity. While it's not uncommon to find beautifully restored homes that echo the town's historical significance, newer constructions seamlessly incorporate modern amenities, ensuring residents don't miss out on contemporary comforts. This interweaving of the old and the new provides homeowners with unique options, allowing them to choose homes that truly reflect their personal style and ethos.
Proximity to natural attractions, especially Tims Ford Lake, has had a palpable influence on the real estate landscape. Homes near the lake are often in high demand, providing residents with not just a serene view but also easy access to a plethora of recreational activities, from fishing to boating. This lakeside appeal, combined with the town's community-driven events and local amenities, often leads to properties in these areas fetching a premium.
Another noteworthy aspect of the Estill Springs housing market is its adaptability. Over the years, as the needs and preferences of residents have evolved, so has the market. This adaptability is evident in the mix of single-family homes, townhouses, and even larger estates. The variety ensures that whether you're a retiree looking for a peaceful abode, a young family seeking space to grow, or an individual wanting a compact yet comfortable living space, Estill Springs has got you covered.
Of course, any potential homeowner or investor would benefit immensely from engaging with local real estate agents. Their deep understanding of the area, market trends, and property values can offer invaluable insights. In a market as diverse and dynamic as Estill Springs, this local expertise can make the difference between a good buy and a great one.
Nearby Cities
Estill Springs, with its captivating blend of history and scenic beauty, isn't the only gem in this part of Tennessee. Many of its neighboring cities also have their own distinct flavors, housing market characteristics, and lifestyles that draw people from near and far.
Tullahoma, for instance, sits just to the west of Estill Springs and is known for its thriving arts and cultural scene. The housing market here is a healthy mix of well-established homes and newer constructions, providing potential homeowners with varied choices. As a larger city, Tullahoma offers a broader range of amenities, from expansive parks to diverse dining options. But, it's the city's commitment to arts, demonstrated by its theaters, galleries, and regular cultural events, that sets it apart.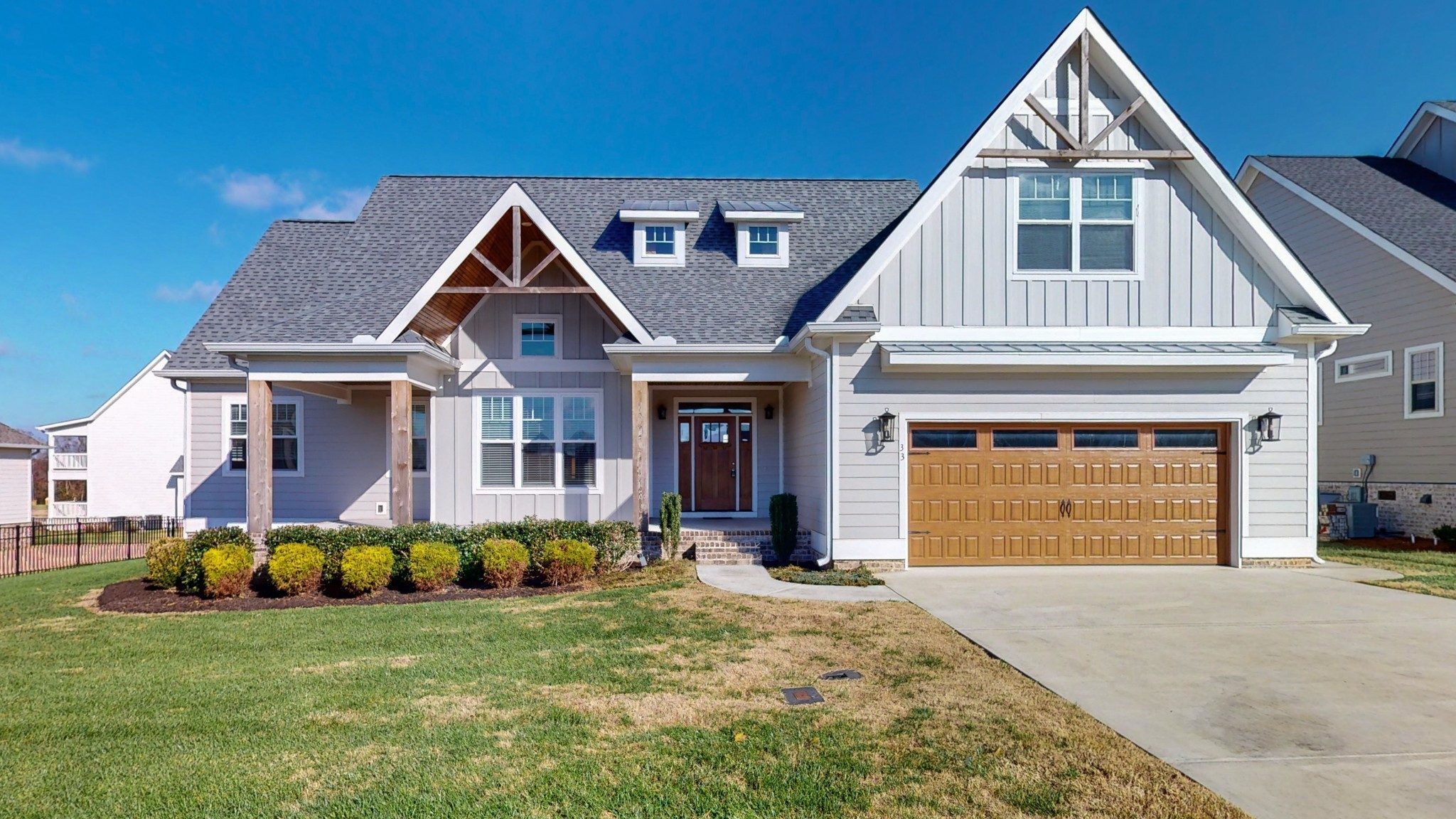 Winchester, lying to the southeast of Estill Springs, provides a unique blend of history and recreation. The city's housing market leans slightly towards traditional, with many homes reflecting its rich past. With the city hugging the shores of Tims Ford Lake, water activities play a central role in the lives of many of its residents. Winchester offers a leisurely lifestyle, where weekends are often spent fishing, boating, or simply enjoying the lakeside vistas.
Decherd, though smaller in size, is no less significant in terms of its offerings. Positioned to the south of Estill Springs, its housing market is often seen as being more affordable, making it an attractive option for those seeking budget-friendly options without compromising on quality of life. Decherd's charm lies in its community-centric activities, from local farmer markets to annual fairs that celebrate the town's heritage and tight-knit community.
Manchester, north of Estill Springs, is known for the famous Bonnaroo Music and Arts Festival that it hosts annually, drawing crowds from all over. Beyond this, Manchester offers a diverse housing market, from townhouses to sprawling estates. The city provides a balanced lifestyle where the excitement of events like Bonnaroo blends harmoniously with the daily tranquility of Tennessee living.
Each of these adjacent cities brings its own flair and nuances to the table. While Estill Springs remains a beacon of historical charm and natural beauty, its neighboring cities ensure that residents in this region are spoiled for choice, both in terms of housing and lifestyle options.
Top Neighborhoods
Estill Springs, with its inviting ambiance and rich history, is a desirable place for many looking to settle in Tennessee. As one delves into the tapestry of Estill Springs' residential areas, several neighborhoods emerge as particularly noteworthy for prospective homeowners.
Foremost among them is the Lakeside Estates area. Nestled close to Tims Ford Lake, this neighborhood is an absolute dream for those who gravitate towards water-based activities or simply wish to wake up to serene lake views every morning. The homes here, with their spacious yards and tree-lined drives, provide an idyllic setting, combining nature's beauty with residential comforts.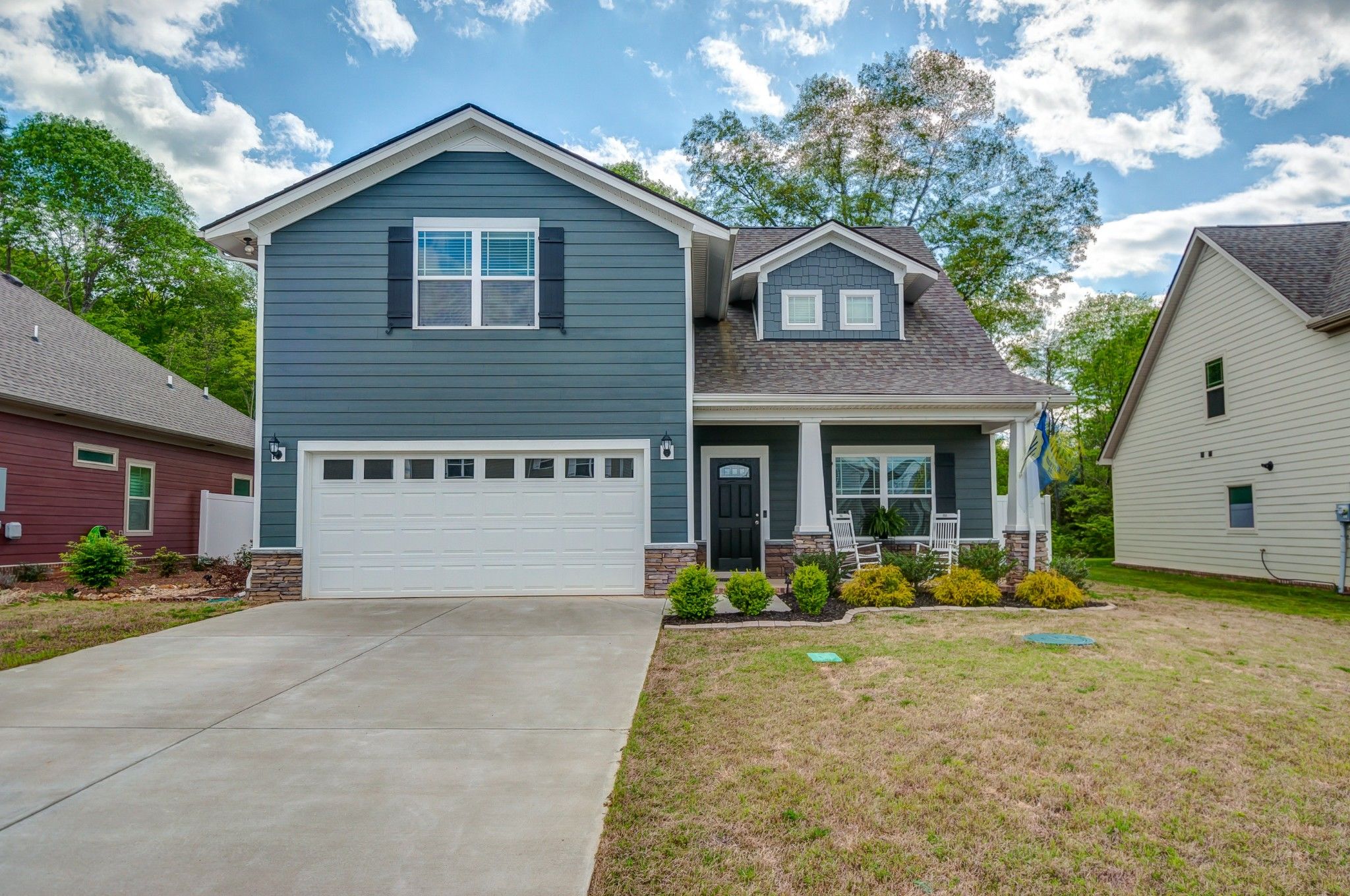 Fairview, another gem in Estill Springs, presents a blend of both newer constructions and homes with a bit of historical charm. The community vibe here is strong, with neighbors often knowing each other by name. It's the kind of place where evening strolls and front porch chats are common, lending the area a warmth that many new residents appreciate.
For those who prioritize tranquility and a bit of seclusion, the Highland Ridge area might be the ideal pick. Situated in a slightly hilly terrain, the homes here offer a sense of retreat. The landscape is dotted with mature trees and the occasional creek, making it a haven for those who appreciate a touch of wilderness in their backyard.
Closer to the town center, Old Estill Springs Road is a neighborhood that offers convenience without compromising on the town's characteristic charm. Homes here are diverse in architecture, reflecting the evolving tastes of the town's residents over the years. Proximity to local shops, eateries, and the town's main events makes it a favorite for those who like to be in the heart of things.
Lastly, the Spring Creek area, with its winding roads and scenic beauty, offers residents a bit of everything. From modern homes to those with a touch of vintage charm, there's diversity in housing. Its namesake creek adds a refreshing touch, making it a popular choice for families who desire a harmonious blend of nature and neighborhood life.
While each neighborhood in Estill Springs has its own unique flavor, they all echo the town's overarching theme of community, nature, and a pace of life that's both relaxed and fulfilling.
Top Condos & Townhomes
Estill Springs, well-regarded for its serene landscapes and close-knit community feel, has been traditionally known for its single-family homes. However, over the years, the town has seen a steady introduction of condo and townhome communities that cater to residents looking for a slightly different living experience, without compromising on the local charm.
One such community that stands out is the Lakeview Residences. Overlooking the beautiful Tims Ford Lake, this community offers residents not just a home, but a lifestyle. The condos are designed to optimize the panoramic views of the lake, with spacious balconies and open floor plans. The community itself boasts shared amenities like a fitness center, a pool, and even a private marina for residents. For those who cherish the idea of lakeside living but in a low-maintenance setting, Lakeview Residences might just be the perfect choice.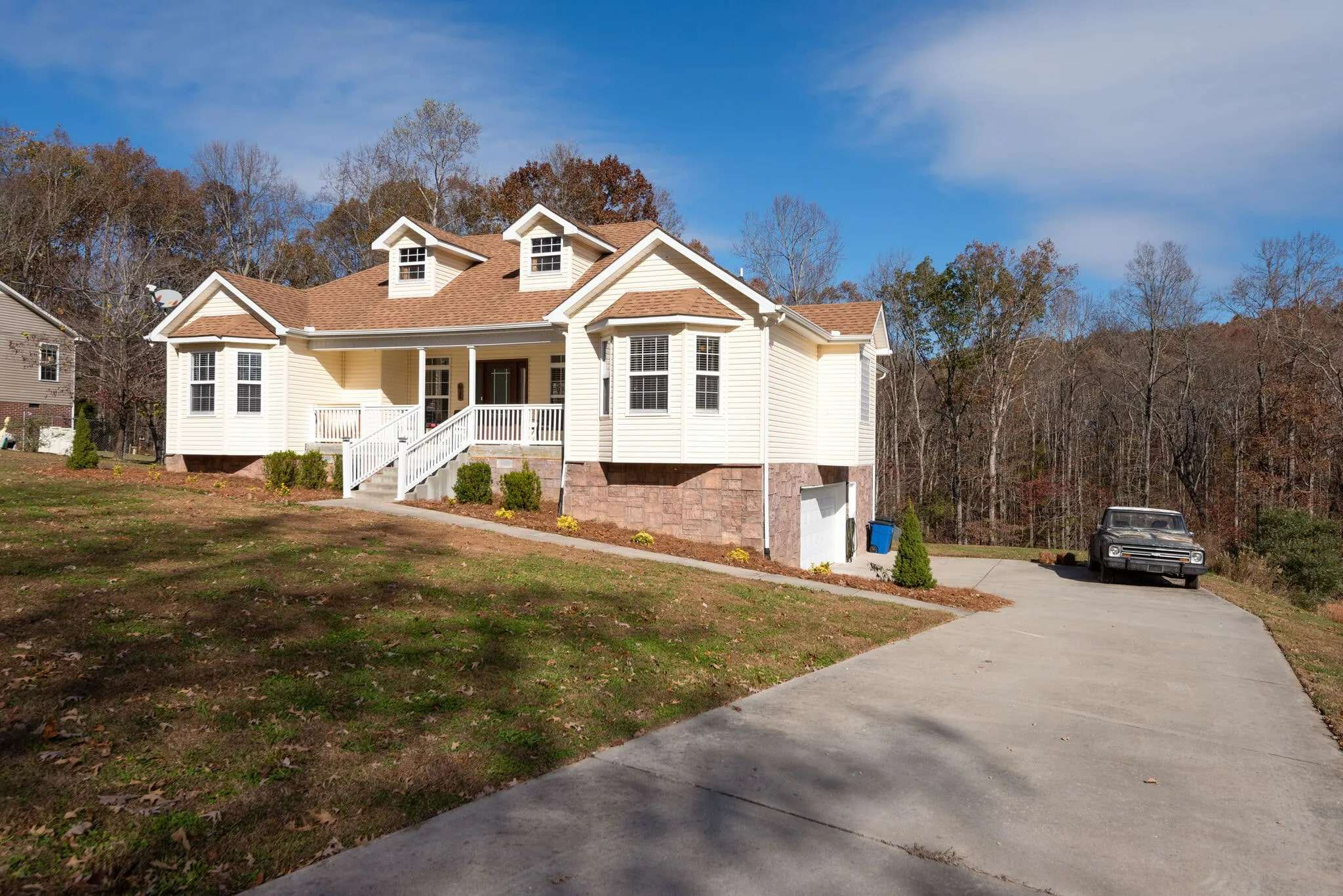 Harmony Village, on the other hand, leans more towards the townhome style of living. Nestled in a quieter part of Estill Springs, it offers a mix of modern design with touches of traditional architecture. Each unit in this community comes with its own private garden space, allowing residents to cultivate their green thumb. The communal areas are dotted with well-maintained playgrounds, making it particularly attractive for young families.
For those looking for a more upscale condo experience, The Estill Springs Towers provides a mix of luxury and convenience. Situated closer to the town's main amenities, this high-rise community stands out with its modern design, rooftop gardens, and a 24-hour concierge service. Each condo unit is designed with high ceilings and large windows, allowing ample natural light, and offering residents an airy living experience.
Creekwood Commons, a relatively newer townhome community, offers a beautiful blend of nature and urban living. Situated near the Spring Creek, residents enjoy the gentle sounds of flowing water, paired with beautifully landscaped communal areas that include walking trails and picnic spots. The townhomes themselves have a modern design with a touch of rustic charm, reflecting the overall vibe of Estill Springs.
While Estill Springs' heart lies in its traditional homes and historic neighborhoods, these condo and townhome communities offer a fresh perspective to living in this lovely Tennessee town. They provide residents with the best of both worlds: the convenience of community living and the beauty and charm that is inherently Estill Springs.
Cost of Living
Estill Springs, TN, offers its residents a unique blend of tranquil living and picturesque surroundings, something that's hard to put a price on. However, when it comes to the tangible cost of living, Estill Springs often stands out as an affordable haven, especially when compared to larger metro cities across the USA.
For starters, housing in Estill Springs tends to be significantly more affordable than in big cities such as New York, Los Angeles, or even Nashville. Whether you're renting or looking to buy, your dollar tends to stretch further here. The dream of owning a home with a yard, which might be out of reach for many in densely populated cities, becomes a feasible reality in Estill Springs.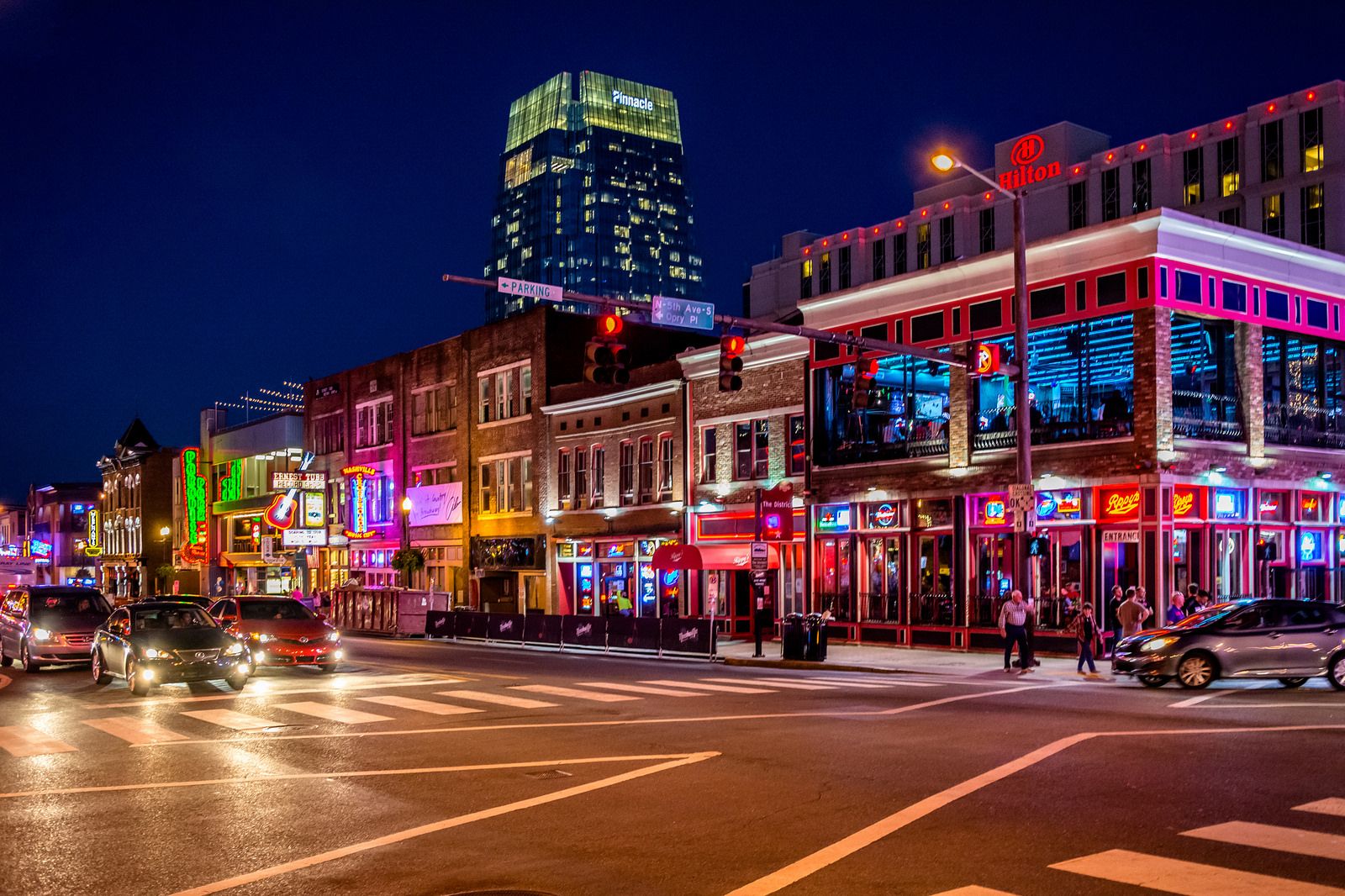 When it comes to everyday expenses like groceries, transportation, and utilities, residents of Estill Springs also often find their wallets a bit heavier. Fresh produce, for instance, doesn't just come cheaper but is often locally sourced, adding a touch of quality to affordability. Transportation costs are generally lower, too. The absence of congested highways and extensive public transportation systems translates to less spending on daily commutes.
Healthcare and education, two major pillars of any community, also usually come with a lesser price tag in Estill Springs compared to metropolitan areas. While the facilities might not be as extensive as those in mega-cities, they often boast a personal touch and quality of service, making them valued by the local community.
Of course, while the cost of entertainment, dining out, and recreational activities in Estill Springs might be lower than in a bustling city, it's worth noting that the options are also different. Instead of Broadway shows or upscale nightclubs, entertainment in Estill Springs leans more towards nature activities, local events, and community gatherings. It's a different pace of life, but for many, it's exactly what they're seeking.
In the grand tapestry of living costs across the USA, Estill Springs paints a picture of affordability without compromise. While life in big cities comes with its own set of allurements and opportunities, Estill Springs provides a comforting reminder that quality living doesn't always have to come with a hefty price tag.
Restaurants and Dining
Estill Springs, while celebrated for its serene landscapes and community spirit, also offers its residents and visitors a delightful array of dining options. It's a blend of traditional southern flavors and innovative culinary experiences, ensuring there's something for every palate.
A favorite amongst many locals is Granny's Kitchen. This homestyle eatery, true to its name, evokes feelings of dining at your grandmother's house. The menu is a testament to southern comfort food, with classics like fried chicken, collard greens, and mouthwatering biscuits. The ambiance is warm and inviting, making it a popular spot for families and groups looking to share a hearty meal.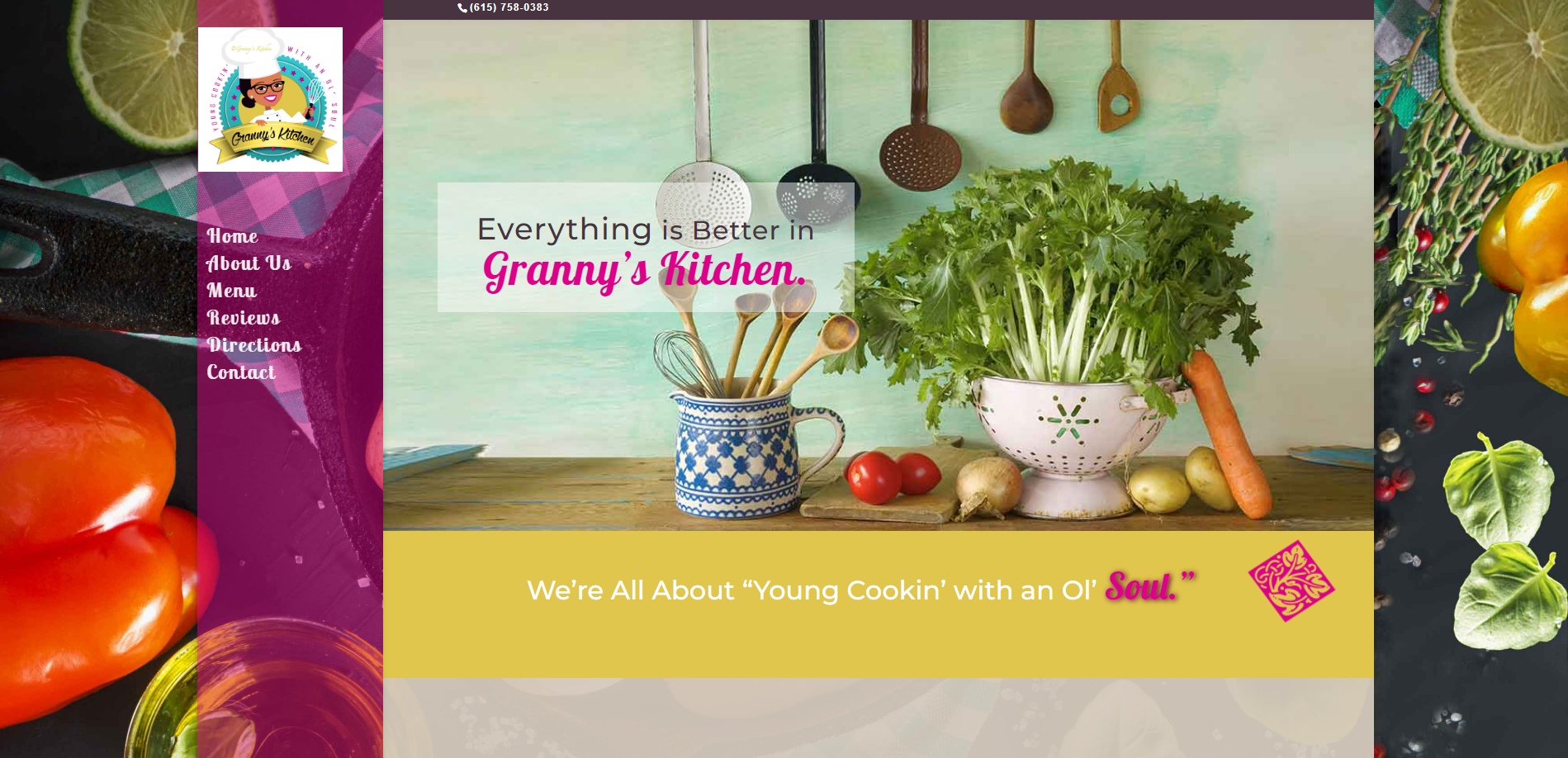 For those looking for a waterside dining experience, The Lakeside Bistro doesn't disappoint. Positioned with a picturesque view of Tims Ford Lake, the restaurant offers a menu that blends classic American dishes with a touch of European flair. Whether it's a relaxed brunch or a romantic dinner, the combination of delicious food and serene lake views makes it an unforgettable experience.
Then there's the Estill Springs Deli and Grill, a perfect spot for those on the go. Renowned for its sandwiches and wraps, the deli is a hit with both the lunchtime crowd and those looking for a quick yet flavorful bite. Their freshly brewed coffee and assortment of baked goods have also garnered a dedicated following.
For pizza aficionados, Tony's Italian Kitchen is a must-visit. With its wood-fired pizzas and an impressive range of toppings, it's a haven for those who appreciate authentic Italian flavors. Beyond pizzas, their pasta dishes, particularly the lasagna, come highly recommended by regulars.
In the heart of Estill Springs, The Vintage Café offers a more contemporary dining experience. This chic establishment is not just about good food but also about ambiance. With a menu that changes seasonally, they emphasize fresh, local ingredients, creating dishes that are both visually appealing and delectable.
In essence, Estill Springs might not be a sprawling metropolis, but when it comes to dining, it surely packs a punch. From classic southern dishes that narrate tales of tradition to contemporary offerings that showcase culinary innovation, there's a gastronomic journey awaiting every diner in this charming Tennessee town.
Shopping and Entertainment
Estill Springs, with its quaint charm and close-knit community, offers an array of entertainment and shopping experiences that capture its unique spirit. It might not have the bustling nightlife of a city or enormous shopping malls, but what it offers is a delightful blend of local experiences and genuine community spirit.
When it comes to entertainment, Tims Ford Lake is undeniably the heart and soul of the area. While it's a paradise for those who love fishing, boating, or simply lounging by the water, the lake also hosts several local events throughout the year. Whether it's a local fishing competition, a summer concert by the shore, or community picnics, there's always something happening around this majestic body of water.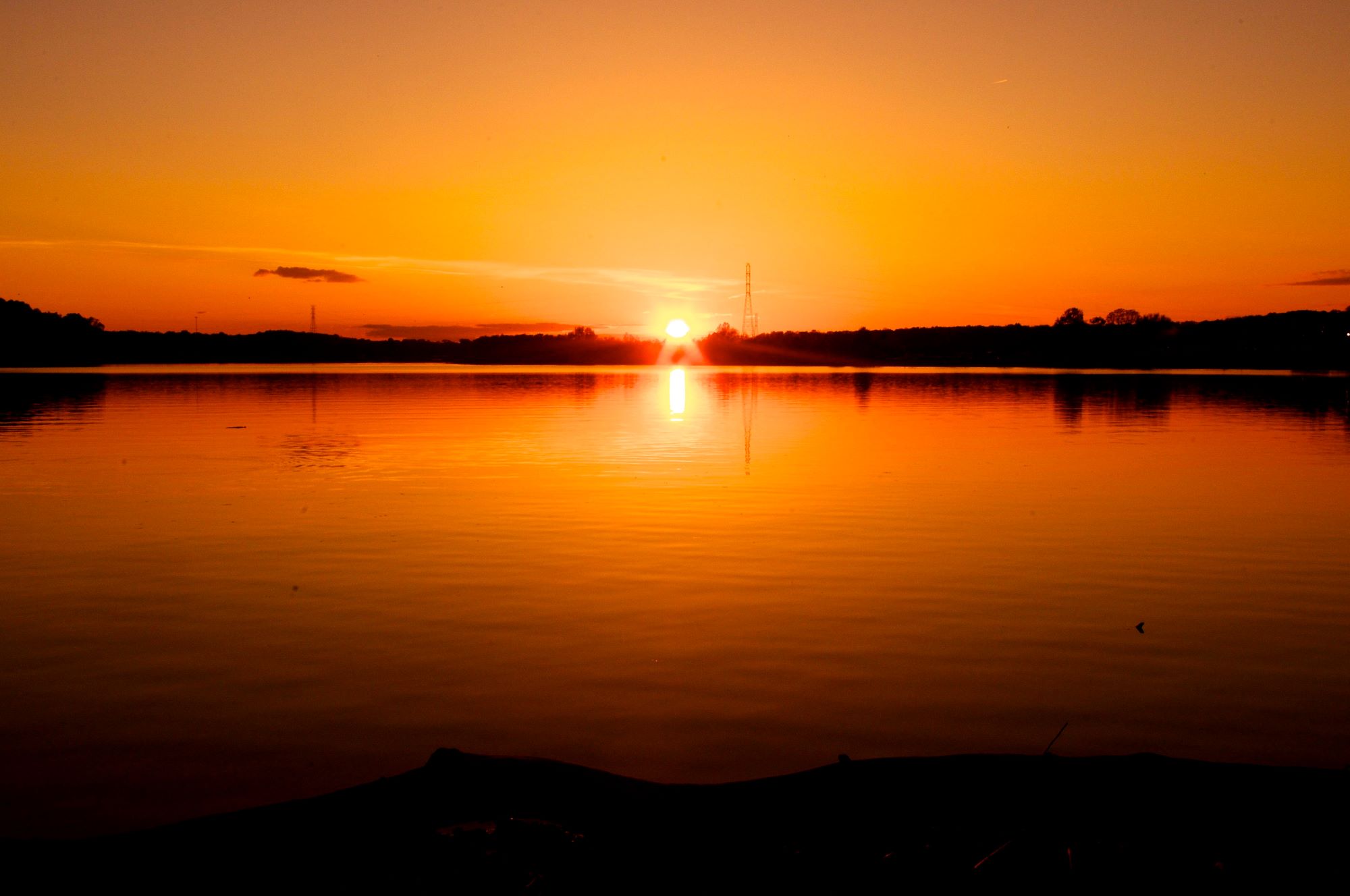 For those who love the arts, Estill Springs boasts several local theater productions and live music events, particularly during the warmer months. Local talents, both young and old, often come together to put on performances that resonate with the town's history and culture. These events are more than just entertainment; they're a celebration of the community and its rich tapestry of stories.
Shopping in Estill Springs is an experience that's far removed from the glitzy malls and big brand stores. Instead, you'll find charming local boutiques and family-run stores that have been around for generations. Whether you're looking for handcrafted gifts, antiques, or unique clothing items, places like the Estill Springs Market and Craft Emporium offer treasures that you're unlikely to find anywhere else. And the beauty of shopping here is the personal touch — store owners often know their customers by name and are always up for a friendly chat.
If you're in the mood for some vintage finds, several antique stores dot the town. These are places where history comes alive, where every item has a story, and the joy of discovery is unparalleled. Plus, given Estill Springs' rich history, you never know what gem you might stumble upon!
While Estill Springs may not have the commercial entertainment and shopping outlets of larger cities, it offers genuine experiences that are deeply rooted in its community and traditions. It's a place where the joy of discovery lies around every corner, and where every entertainment or shopping excursion feels deeply personal and memorable.
Parks and Nature
Nestled in the picturesque landscape of Tennessee, Estill Springs has always had a special relationship with nature. The town's green spaces and natural attractions are not just areas of recreation, but they're places where residents form lasting memories and share moments of tranquility.
Undoubtedly, Tims Ford Lake is the crown jewel of Estill Springs' natural wonders. This vast reservoir isn't just a body of water; it's an ecosystem brimming with life and opportunities for outdoor adventures. From kayaking and fishing to simply strolling along its shores, the lake offers endless moments of reflection and recreation. Its pristine waters and the gentle rustle of trees along the shoreline have a calming effect, making it a favorite getaway spot for both locals and visitors.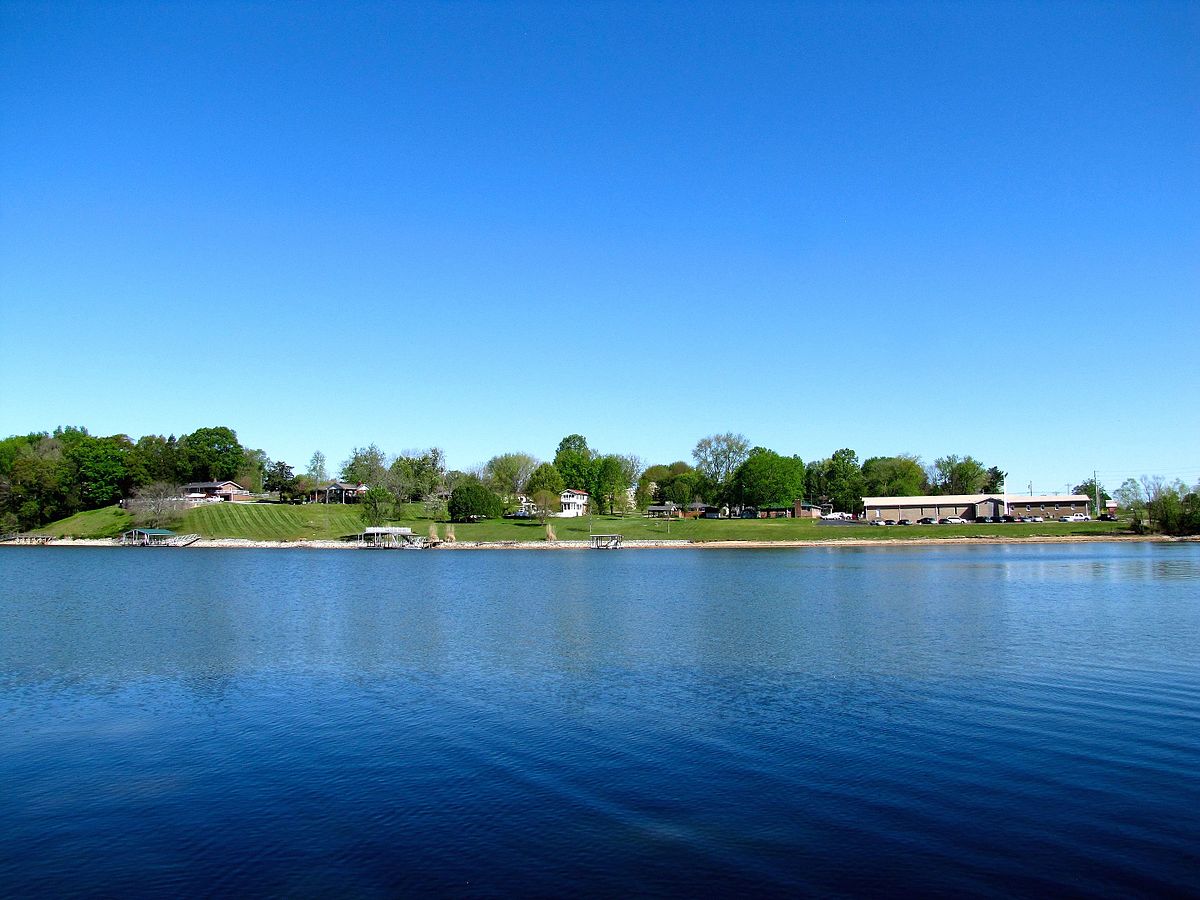 Adjacent to the lake, Tims Ford State Park further accentuates the area's natural beauty. Spanning over a thousand acres, the park is an oasis for hiking enthusiasts, bird watchers, and anyone with an appreciation for the outdoors. The park's well-marked trails meander through woodlands, offering glimpses of local wildlife and flora. The Fiery Gizzard Trail, in particular, is a treat for those seeking a bit of a challenge, offering both scenic views and varied terrains.
For families, the Estill Springs City Park is a delightful spot. While its green expanses are perfect for picnics and lazy afternoons, the playgrounds are always buzzing with the laughter of children. The park, with its community-centric vibe, often plays host to local events and gatherings, making it a hub of activity and camaraderie.
Nature lovers in Estill Springs also often venture to nearby Short Springs Natural Area, a small yet diverse area known for its waterfalls and unique geological formations. The sight of cascading water amidst lush greenery is truly mesmerizing, making it a favorite spot for photographers and nature enthusiasts.
In Estill Springs, nature isn't just a backdrop; it's an integral part of daily life. The parks and natural spots serve as places of gathering, reflection, and celebration. They are reminders of the town's symbiotic relationship with the environment and are cherished spaces where memories are made and stories unfold.
Business and Industry
Estill Springs, with its picturesque landscapes and tight-knit community, has seen a medley of businesses and industries flourish over the years, both old and new, shaping the economic fabric of the town.
Historically, Estill Springs leaned heavily on agriculture. The fertile Tennessee soil provided an ideal setting for farming, with crops like corn, soybeans, and other staples being the backbone of the local economy. Many families in the town can trace back generations of farming lineage, a testament to the deep agricultural roots of the region.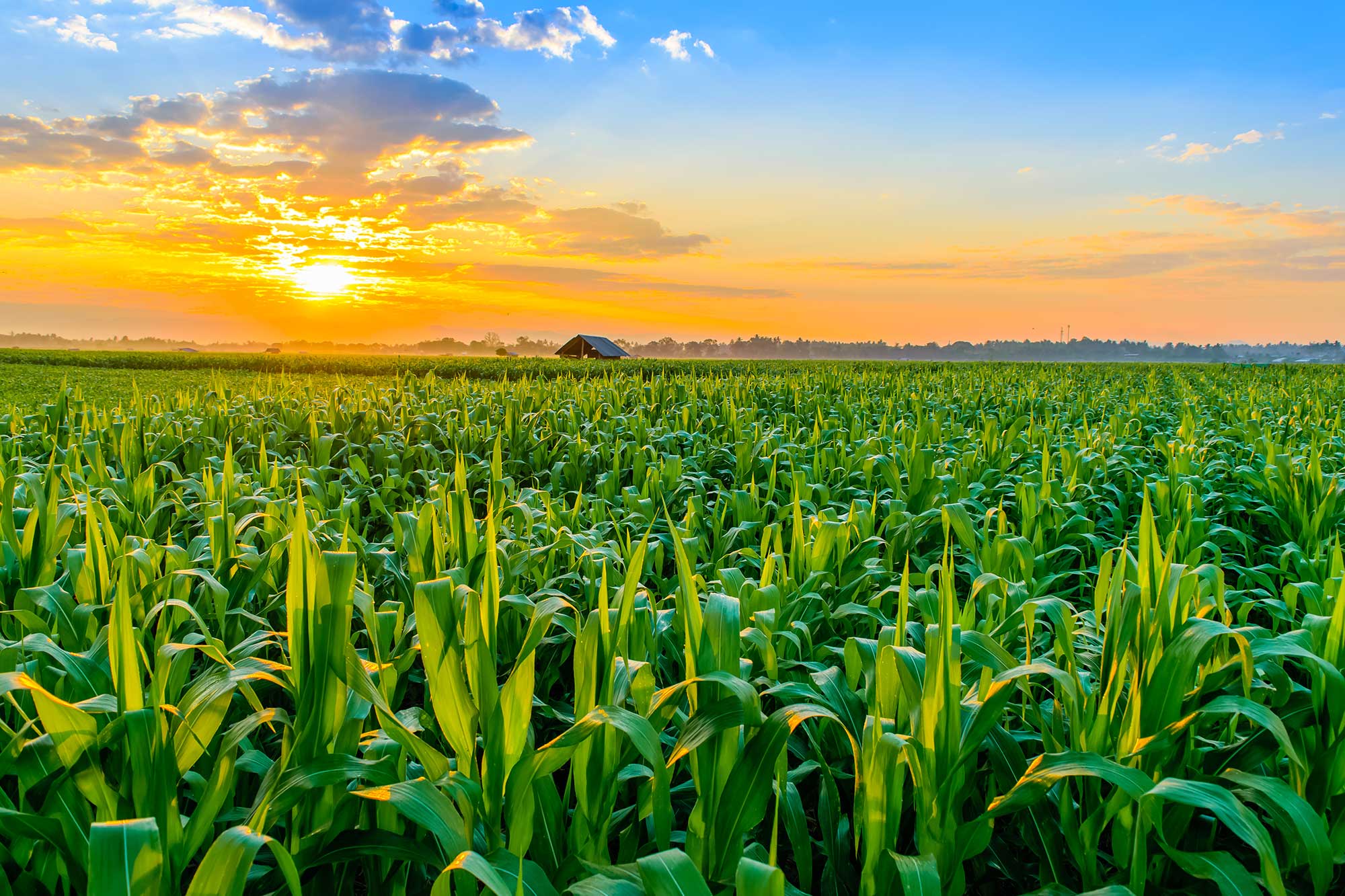 Yet, as time passed and the town modernized, other sectors began to take prominence. The presence of Tims Ford Lake has been instrumental in boosting the local tourism industry. Water sports, fishing, and lakeside recreation have attracted visitors from near and far, leading to the growth of related businesses like boating rentals, bait and tackle shops, and hospitality ventures.
Manufacturing has also made its mark in Estill Springs. Over the years, the town has seen a growth in small to medium-sized manufacturing units, offering a range of products from automotive parts to specialized equipment. These establishments have not only provided employment opportunities to the locals but have also integrated Estill Springs into broader regional and national supply chains.
Retail and local services, naturally, play a pivotal role in the town's economy. Family-owned shops, diners, and service providers dot the streets, reflecting the town's emphasis on community-driven enterprise. They stand as a testament to Estill Springs' balance of embracing modernity while preserving its cherished traditions.
In essence, Estill Springs presents a diverse business landscape. From its agricultural roots to its current multifaceted economic endeavors, the town thrives on the symbiotic relationship between its history, its people, and the businesses that call it home.
Airport and Transportation
Estill Springs, with its laid-back atmosphere and picturesque settings, is somewhat of a retreat from the hustle and bustle of larger urban centers. But despite its small-town charm, it remains conveniently connected to broader networks, ensuring that residents and visitors are never too far from larger transportation hubs.
When it comes to air travel, the closest major airport to Estill Springs is the Nashville International Airport (BNA). Located roughly an hour and a half away by car, this airport is a gateway to numerous national and international destinations. It's large enough to handle a variety of major airlines and routes, but still retains a sense of ease in its navigation. Many residents and visitors to Estill Springs find this drive to Nashville a straightforward journey, with the added bonus of experiencing the scenic beauty Tennessee has to offer along the way.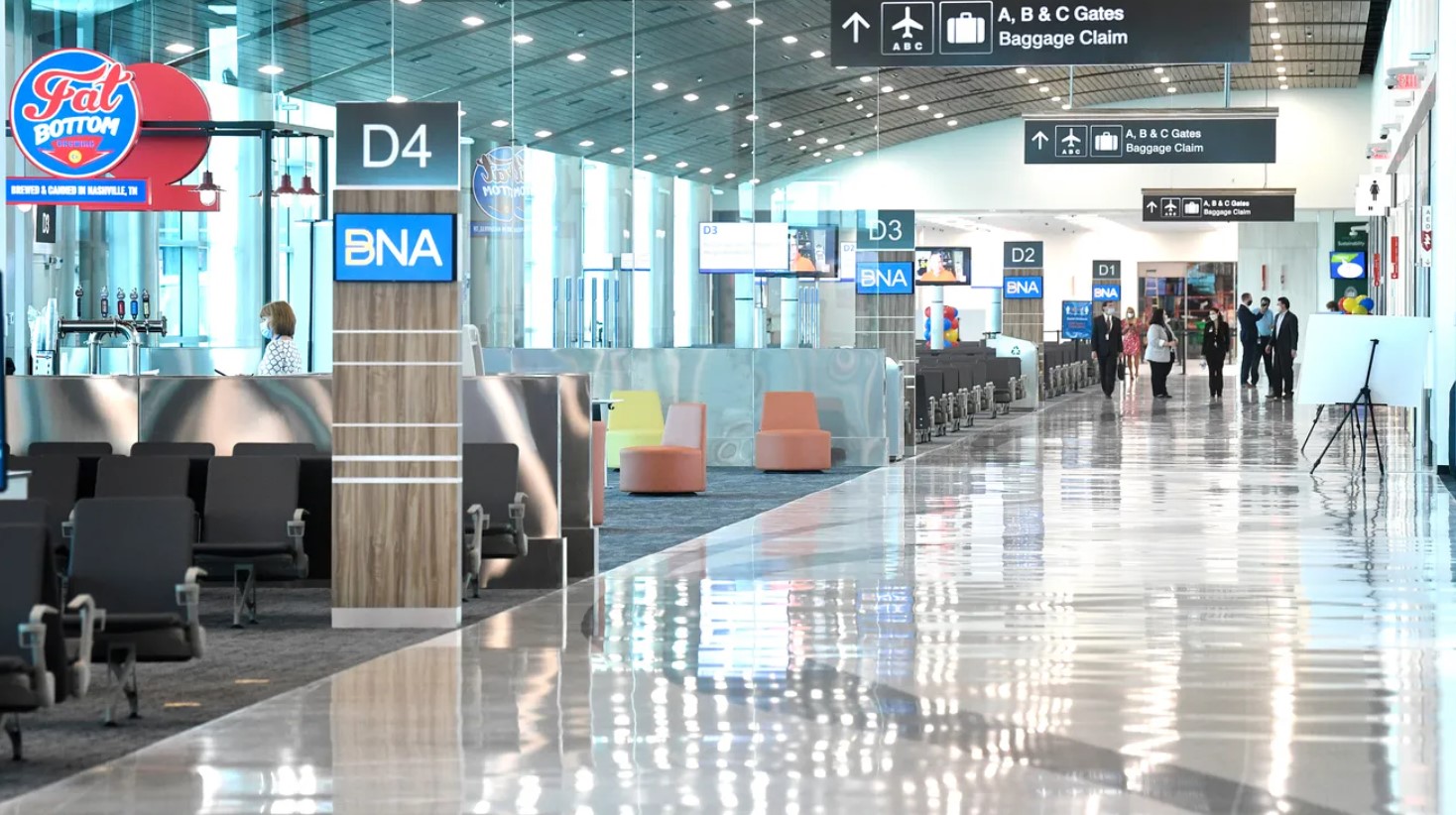 As for public transportation within Estill Springs itself, options are more limited compared to major cities. The town primarily leans towards personal vehicles for daily commutes and errands. However, there are regional bus services that connect Estill Springs to neighboring towns and cities. These buses are particularly handy for those who prefer not to drive or are looking for a more eco-friendly mode of transportation.
For those without personal vehicles or who prefer not to drive, ride-sharing services have made their mark in Estill Springs. Companies like Uber and Lyft operate in the area, making it easier for residents and visitors to get around without the need for a personal car.
While Estill Springs might not be crisscrossed with subway lines or dotted with major transportation hubs, its connectivity ensures that the wider world is never too far away. The balance between its serene environment and access to broader networks makes it a place where one can enjoy the best of both worlds.
Weather
In Estill Springs, the rhythm of life is intricately intertwined with the changing seasons and the diverse weather patterns they bring. It's a place where each season paints the town in its unique hues, offering residents and visitors an ever-changing backdrop to their daily lives.
Spring in Estill Springs is a season of rejuvenation. As winter retreats, the town awakens to a soft warmth, with blossoms decorating trees and a pleasant freshness in the air. The days grow longer, and the parks and lakesides begin to buzz with activity once more. It's a time when nature puts on a vibrant show, with flowers blooming in gardens and wild patches alike.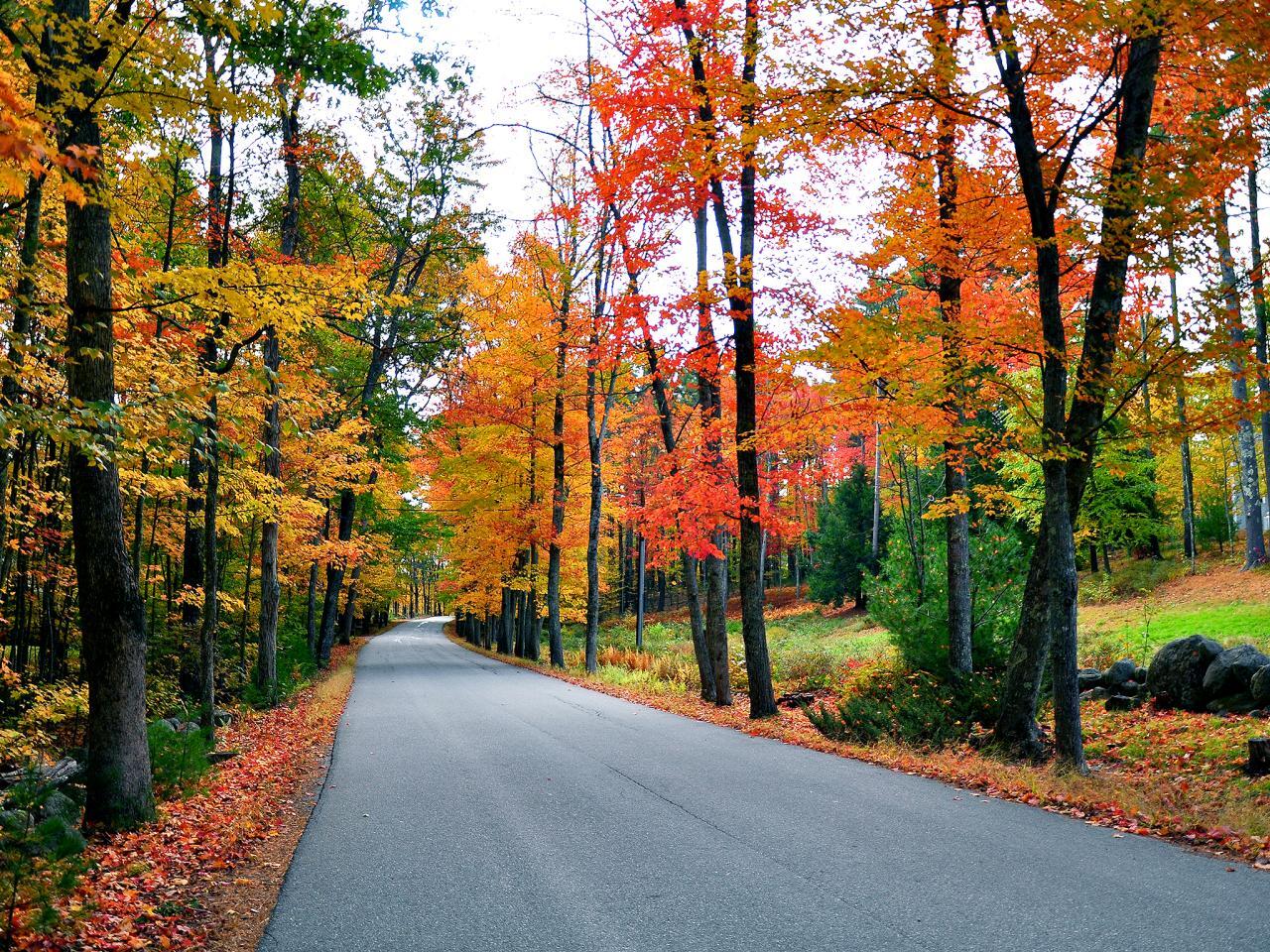 Come summer, Estill Springs basks in the warmth of the sun. While temperatures can climb, the presence of Tims Ford Lake offers a cooling respite. Summer evenings by the lake, with their golden sunsets and gentle breezes, are particularly cherished. This season also sees families and individuals indulge in outdoor activities, from picnics to boating, truly making the most of the long, sunny days.
Autumn, for many, is the crown jewel of Estill Springs' seasons. The town is draped in a tapestry of oranges, reds, and yellows as trees transform into brilliant spectacles. There's a crispness in the air, and the scent of falling leaves evokes a sense of nostalgia. It's a time of harvest, of community gatherings, and of cozy evenings spent indoors with loved ones.
Winter in Estill Springs has its own quiet charm. While snowfall isn't always heavy, the town often finds itself blanketed in a soft white layer, transforming it into a winter wonderland. The cold invites indoor warmth, with fireplaces roaring and hot drinks in hand. But for the more adventurous, it's also a time for winter hikes and enjoying the serene beauty of the snow-covered landscape.
In essence, Estill Springs offers a rich tapestry of weather experiences, with each season bringing its distinct charm and nuances. Living here means embracing the full spectrum of nature's moods, from sun-drenched days to snowy evenings, all set against the beautiful backdrop of Tennessee's landscape.
Private and Public Schools
Estill Springs, despite its relatively smaller size, boasts a commendable commitment to education. Both private and public schools in the area work diligently to offer quality learning experiences to their students, preparing them not only academically but also as responsible and engaged members of the community.
Public schools in Estill Springs are part of the Franklin County School District. Estill Springs Elementary is one of the most recognized schools in the area. With a team of dedicated educators and staff, the school focuses on creating a nurturing environment that fosters a love for learning. The school is equipped with modern facilities and often incorporates extracurricular activities to ensure holistic development for its students. In addition, the proximity of Franklin County High School ensures that older students have access to quality secondary education that caters to both academic aspirations and diverse interests, be it in the arts, sports, or technology.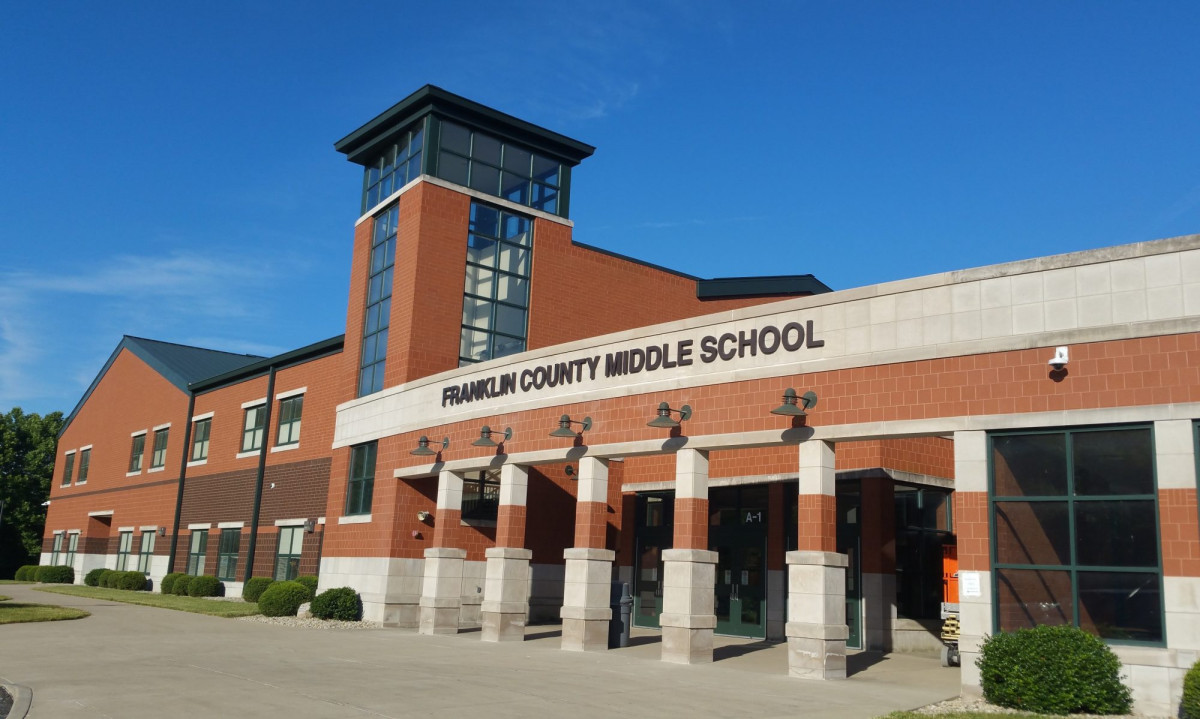 On the private education front, while Estill Springs doesn't have a large number of private institutions within its immediate vicinity, nearby towns and cities offer several esteemed private schools. These schools are often sought after for their smaller class sizes, specialized curriculums, and personalized attention to students. Many families in Estill Springs consider these institutions for the unique educational philosophies they bring to the table.
What's worth noting about education in Estill Springs is the strong sense of community involvement. Parents, educators, and local businesses often collaborate on school events, fundraisers, and other initiatives, underscoring the town's collective commitment to nurturing its younger generation. This community-driven approach to education ensures that students in Estill Springs receive not just textbook knowledge but also life lessons rooted in community values and togetherness.
History
The history of Estill Springs, Tennessee, is as rich and varied as the natural landscapes that surround it. Rooted deep in time, the town's past offers a fascinating tapestry of stories, cultures, and events that have shaped its character.
The area's earliest inhabitants were Native American tribes, who were drawn to the region due to its abundance of freshwater springs. These springs, believed to have medicinal properties, became a gathering spot for numerous tribes. Over time, the springs and the surrounding areas became a crossroads of sorts, fostering interactions and trade between different Native American communities.
With the arrival of European settlers in the 18th century, the landscape of Estill Springs began to change. As the settlers established homes and farms, they too recognized the value of the springs, both for their believed healing powers and as a critical water source. The town began to grow around these springs, and as it did, so did its reputation as a health resort. By the 19th century, Estill Springs had firmly established itself as a sought-after destination for those seeking the rejuvenating properties of its waters.
The Civil War era brought its own set of challenges to Estill Springs. Being in the southern state of Tennessee, the town witnessed its fair share of conflict and strife. The nearby tracks of the Nashville and Chattanooga Railroad made it strategically significant, and as a result, the town saw troops, encampments, and even skirmishes on its soil.
As the years progressed and the scars of the war began to heal, Estill Springs once again found its rhythm. The 20th century saw the town modernize, with industries and businesses taking root. However, through all these changes, the community's bond with its natural springs remained unbroken.
Today, while Estill Springs has evolved into a modern town with all the amenities of the 21st century, it hasn't forgotten its roots. The springs, though no longer the bustling health resorts of yesteryears, are still revered as the heart of the town, a gentle reminder of its storied past and the generations that have called it home.