Eagleville, TN Homes for Sale
Eagleville, TN Homes for Sale
September 27, 2023
Nestled within the picturesque landscapes of Middle Tennessee lies Eagleville – a serene town where community spirit thrives, and nature's beauty abounds. The decision to move is never easy, with a myriad of factors to consider and a future filled with unknowns. But as you contemplate a fresh start in Eagleville, TN, the promise of tranquility, close-knit community vibes, and a simpler way of life beckons.
Eagleville may be modest in size, but it brims with a rich tapestry of history, traditions, and values that resonate deeply with those in search of genuine connections. The town's rural setting doesn't mean you'll be cut off from modern amenities. Instead, it presents a harmonious blend of the past and the present, allowing you to savor the best of both worlds.
Finding a home in Eagleville is not just about securing a physical structure to live in; it's about embedding yourself in a culture that celebrates every season, every festival, and every neighborly interaction. It's about waking up to serene mornings, enjoying community events on weekends, and ending your day under a vast, starry sky.
In the following sections, we will guide you through the nuances of settling down in this quaint Tennessee town. From understanding the housing market to getting insights into the local schools, amenities, and recreational spots, this guide aims to be your compass, ensuring that your transition to Eagleville is as smooth and delightful as the town itself. Welcome to Eagleville, where your dream home awaits amidst rolling hills and heartfelt community melodies.
Housing Market
Eagleville, TN, offers a housing market that is a reflection of its overall character: balanced, inviting, and deeply rooted in its surroundings. Homes in the area often combine a sense of historical charm with modern amenities. It's not uncommon to come across beautiful century-old farmhouses that have been lovingly restored, sitting adjacent to newly constructed homes that respect the town's rustic aesthetic. This blend of the old and new creates a diverse tapestry, ensuring that there's something for every potential homeowner, from young families to retirees.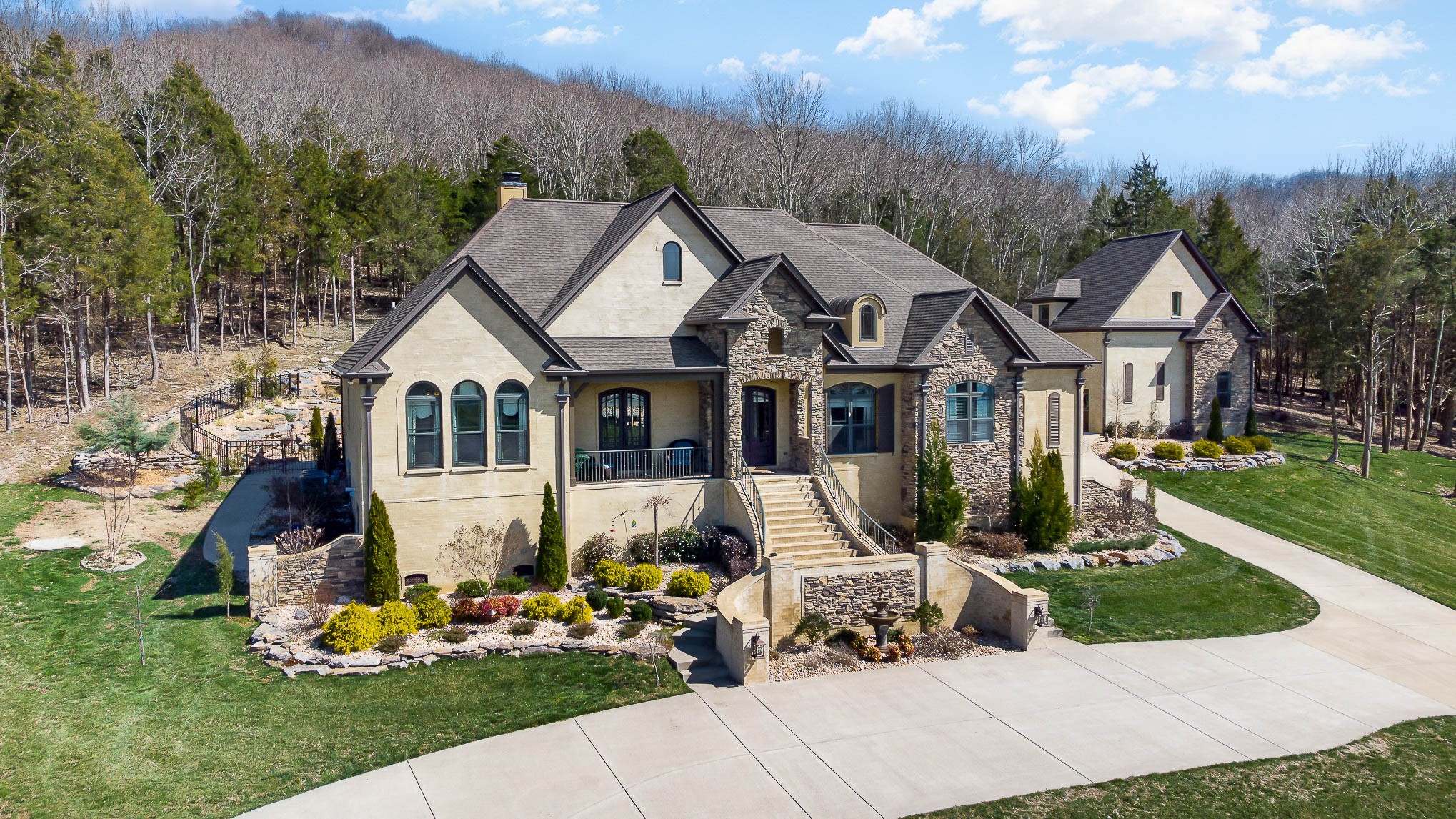 The town's relatively smaller size lends a sense of exclusivity to its housing market. Properties here tend to be on larger plots, providing homeowners with spacious yards and, often, impressive views of the Tennessee countryside. This abundance of space does more than just offer room for gardens or children's play areas; it provides a buffer, ensuring privacy and a deeper connection to nature.
Pricing in Eagleville has historically been more affordable compared to the more bustling urban centers of Tennessee. However, as more people discover its charms, there's been a steady appreciation in home values. It's worth noting that even with this upward trend, Eagleville remains a place where value for money is evident. You're not just buying a house; you're investing in a lifestyle surrounded by nature, grounded in community spirit.
For those keen on customization, there's also a notable segment of the market dedicated to land sales. These plots provide a blank canvas for those who dream of building their home from the ground up, tailoring every detail to their preferences. Additionally, the local builders and craftsmen in the area are renowned for their skills, ensuring that any new construction maintains the town's unique architectural integrity.
In terms of amenities, while Eagleville might not boast the skyscrapers and bustling commercial districts of larger cities, it more than makes up for it with its close-knit community offerings. Proximity to schools, local markets, and community centers makes daily life convenient, while the town's commitment to preserving its green spaces means that parks and recreational areas are never too far from one's doorstep.
Nearby Cities
When considering the Eagleville, TN housing market, it's essential to also take a peek at its neighboring cities, each of which offers its distinct flavor and attributes.
Just a short drive from Eagleville is Murfreesboro, a city that has seen tremendous growth over the past few years. As the county seat of Rutherford County, Murfreesboro boasts a housing market that caters to a broader range of preferences. Whether it's modern townhouses or colonial-style mansions, the city offers a diversified portfolio for potential homeowners. Beyond housing, Murfreesboro is known for its vibrant cultural scene, with numerous events, historical sites, and a bustling town square filled with shops and eateries. Its larger size means more amenities and a slightly faster pace of life than Eagleville, but it still retains a sense of southern charm.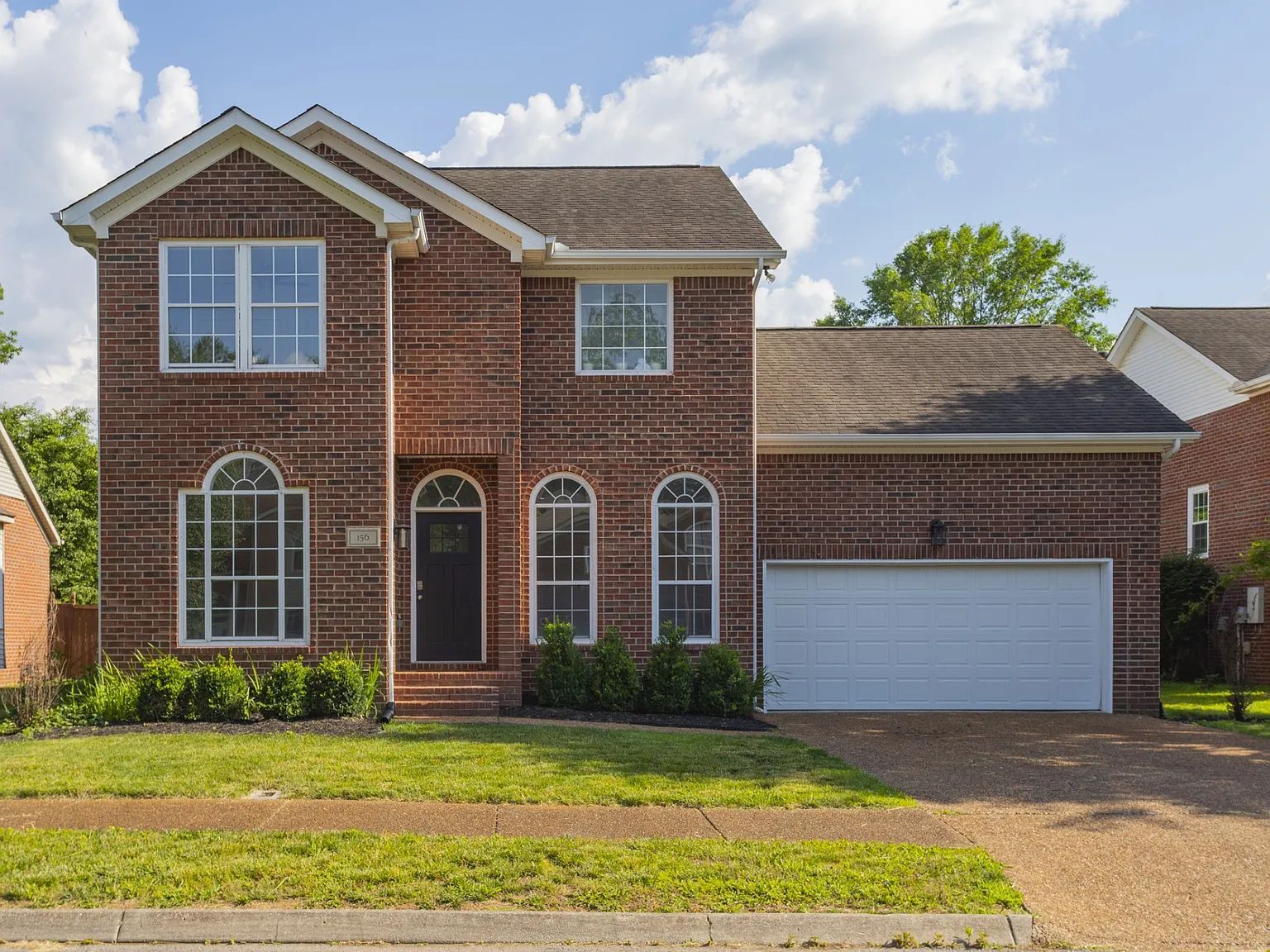 Further afield, Franklin beckons with its blend of history and modernity. A haven for those who appreciate architecture, Franklin's housing market is a spectacle of preservation. From Civil War-era homes to more contemporary estates, the town provides a sense of luxury grounded in history. Lifestyle-wise, Franklin is often lauded for its arts scene, with numerous galleries, theaters, and live music venues dotting the landscape. The town also hosts several annual festivals, ensuring there's always something to look forward to.
Then there's Brentwood, a city synonymous with opulence and prestige. Here, the housing market leans towards the higher end, with sprawling estates and meticulously landscaped gardens being the norm rather than the exception. Brentwood offers a lifestyle of exclusivity, with golf courses, upscale shopping centers, and gourmet restaurants at every corner. Yet, amidst all its luxury, Brentwood doesn't lose sight of nature. The city's numerous parks, trails, and green spaces provide a welcome respite, allowing residents to enjoy the outdoors in style.
Last but not least, Nolensville offers a unique blend of the old and new. Its housing market has seen a surge in new developments, catering to families and young professionals alike. Yet, amidst this growth, Nolensville holds onto its roots. The town is renowned for its antique shopping, giving residents and visitors a taste of nostalgia. The lifestyle in Nolensville strikes a balance, ensuring modern conveniences without losing the essence of its heritage.
Each of these cities, in proximity to Eagleville, brings its unique charm, lifestyle, and housing attributes. Together, they paint a diverse and enriching picture of life in Middle Tennessee.
Top Neighborhoods
While Eagleville, TN, maintains its small-town allure, it does boast several residential neighborhoods that have been catching the eye of potential homeowners.
First and foremost is the Chapel Hill subdivision. Nestled amidst rolling hills, this community is a perfect blend of privacy and community spirit. Homes here tend to sit on more significant plots, allowing for expansive yards and gardens. With a mix of older, charming homes and newer constructions, Chapel Hill offers variety while ensuring that the neighborhood retains its cohesive and welcoming feel. Families in particular are drawn to Chapel Hill for its peaceful ambiance and its proximity to some of the area's top schools.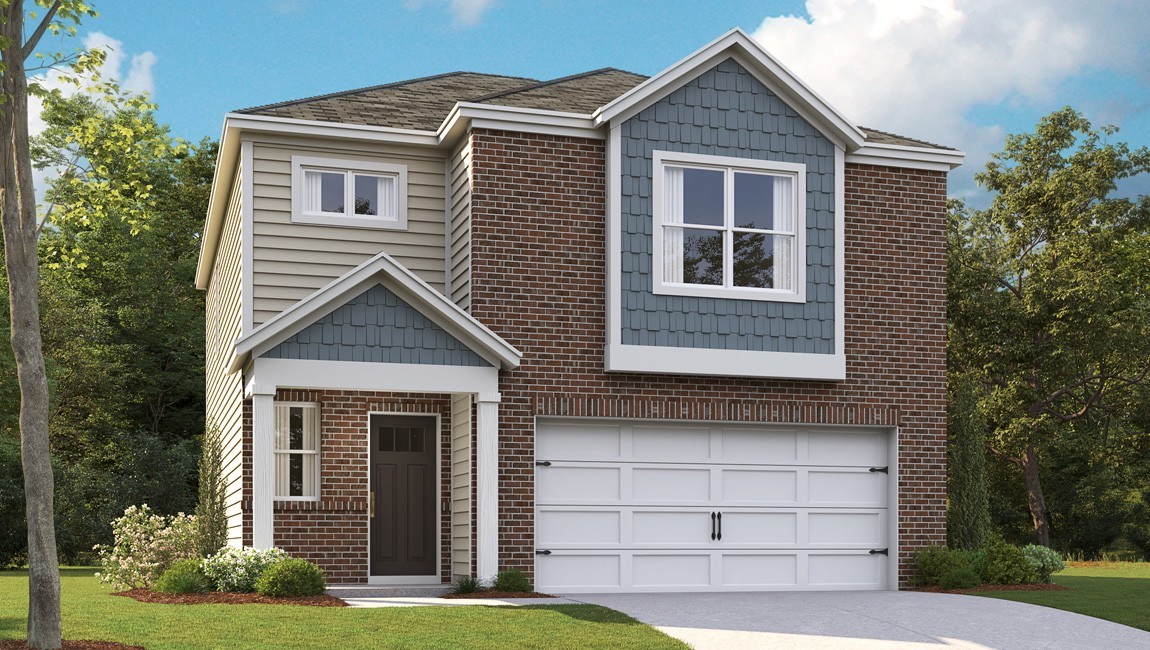 Next, the Cedar Ridge community offers residents a slice of rural paradise. This neighborhood, known for its spacious ranch-style homes and mature trees, embodies the essence of country living. Residents here enjoy panoramic views of the Tennessee countryside, with the added benefit of community amenities such as walking trails and playgrounds. Cedar Ridge is often sought after by those who value outdoor activities and a connection with nature.
Whispering Meadows is another gem within Eagleville's residential tapestry. Here, modern homes are thoughtfully designed to meld seamlessly with the natural beauty of the surroundings. This community leans more towards contemporary designs, with homes boasting open floor plans, large windows, and sustainable features. Additionally, Whispering Meadows prides itself on its active community association, organizing events and activities that foster neighborly bonds.
Lastly, Magnolia Landing, while smaller in size, should not be overlooked. This enclave of homes is characterized by its craftsman-style architecture, picket fences, and pedestrian-friendly streets. It's a neighborhood that harks back to a bygone era, where neighbors knew each other by name and children played freely in the streets. Magnolia Landing's close-knit vibe is its main draw, coupled with the fact that it's just a stone's throw away from Eagleville's main commercial and recreational areas.
Each of these neighborhoods in Eagleville offers its unique charm and characteristics. However, the common thread running through all of them is a commitment to community, nature, and a quality of life that is hard to match.
Top Condos & Townhomes
While Eagleville is primarily known for its single-family homes and sprawling plots, a rising interest in more compact and community-oriented living has led to the development of several notable condo and townhome communities in recent years.
First up is the Meadowlark Townhomes. Situated close to the heart of Eagleville, this community has quickly become a favorite for those who seek modern comforts in a more compact setting. With multi-story units that prioritize natural light, space efficiency, and contemporary designs, Meadowlark caters to both young professionals and those looking to downsize without compromising on amenities. Its landscaped common areas and community pool make it a popular choice for those who appreciate both indoor and outdoor living spaces.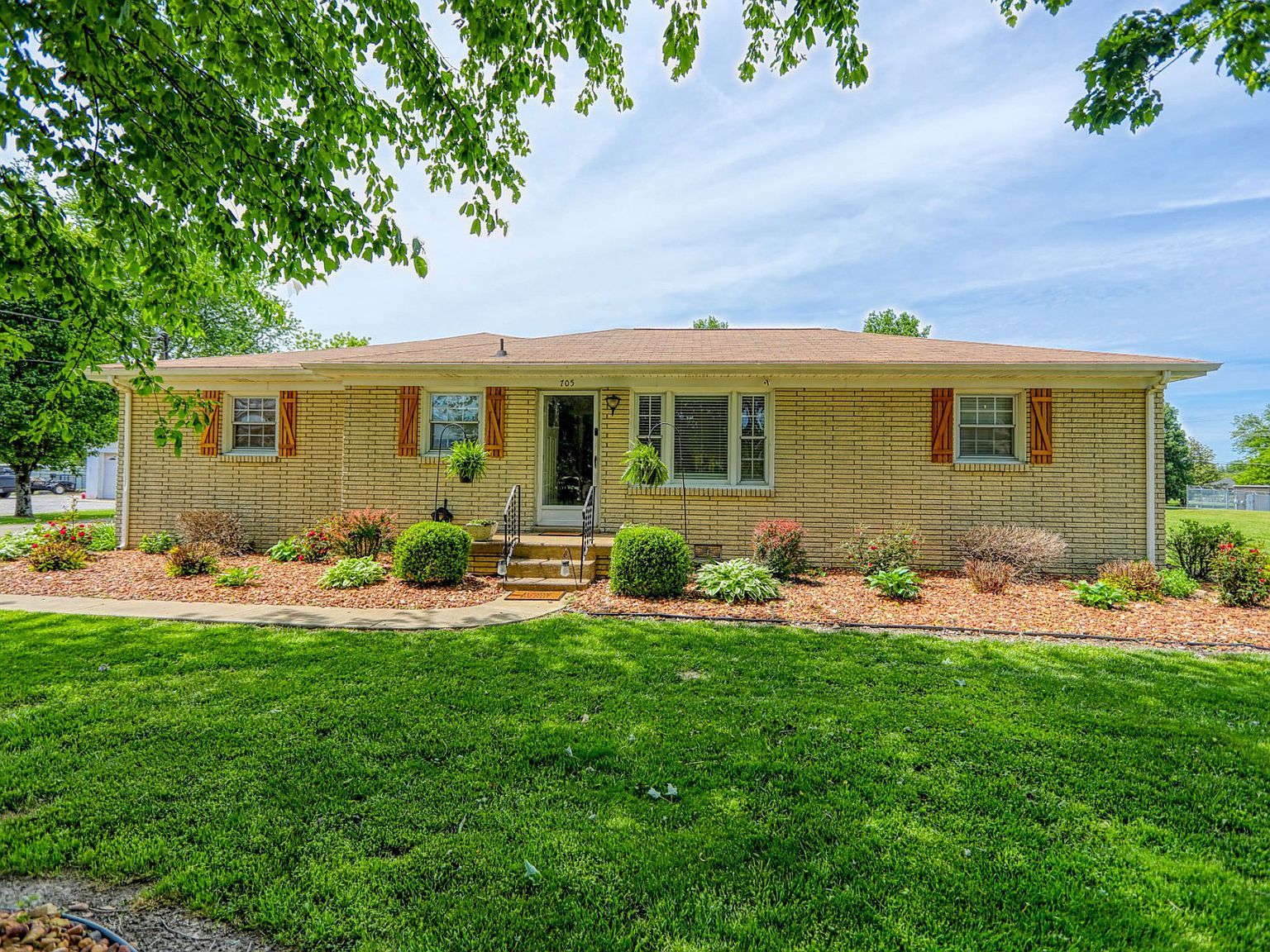 Eagleview Condos, aptly named for its elevated positioning, offers residents a bird's eye view of the scenic town. Each unit here is meticulously designed with high ceilings, balconies, and finishes that speak of luxury. The community boasts shared amenities like a fitness center, a rooftop lounge area, and underground parking, making urban living in Eagleville an attractive proposition. Its central location means that residents are just a short walk away from shops, restaurants, and local events.
Then there's Riverview Residences. As the name suggests, this townhome community is nestled by a serene water body, offering tranquility to its inhabitants. Each townhome in Riverview is characterized by its blend of modern architecture with rustic elements, reflecting the overall ethos of Eagleville. Here, residents can enjoy shared green spaces, walking paths by the water, and a community clubhouse that often becomes the hub for neighborhood gatherings.
Lastly, Countryside Villas stands out for its emphasis on sustainable living. These eco-friendly townhomes are designed with energy efficiency in mind, from solar panels to green rooftops. While the community is compact, it offers a range of amenities, including a shared vegetable garden, a rainwater harvesting system, and community bicycles. For those keen on reducing their carbon footprint while enjoying the perks of community living, Countryside Villas is an ideal choice.
In summary, Eagleville, though known for its expansive homes, has embraced the trend of community-oriented living through its growing condo and townhome communities. Each offers its distinct flavor, ensuring that residents have a range of options that align with their lifestyle and values.
Cost of Living
Eagleville, TN, with its serene surroundings and tight-knit community, offers a distinctive take on the cost of living, especially when pitted against other metro cities and regions of the USA. When you dive into the financial specifics, it's evident that Eagleville provides a more budget-friendly environment for its residents.
First, let's consider housing. While Eagleville's housing market is growing, its prices are still notably more affordable than in larger metropolitan areas like New York City, San Francisco, or Los Angeles. In those cities, a modest apartment can cost as much as a spacious home or even a small estate in Eagleville. This stark difference allows many families and individuals in Eagleville to own homes and land, something that might only be a distant dream in pricier urban centers.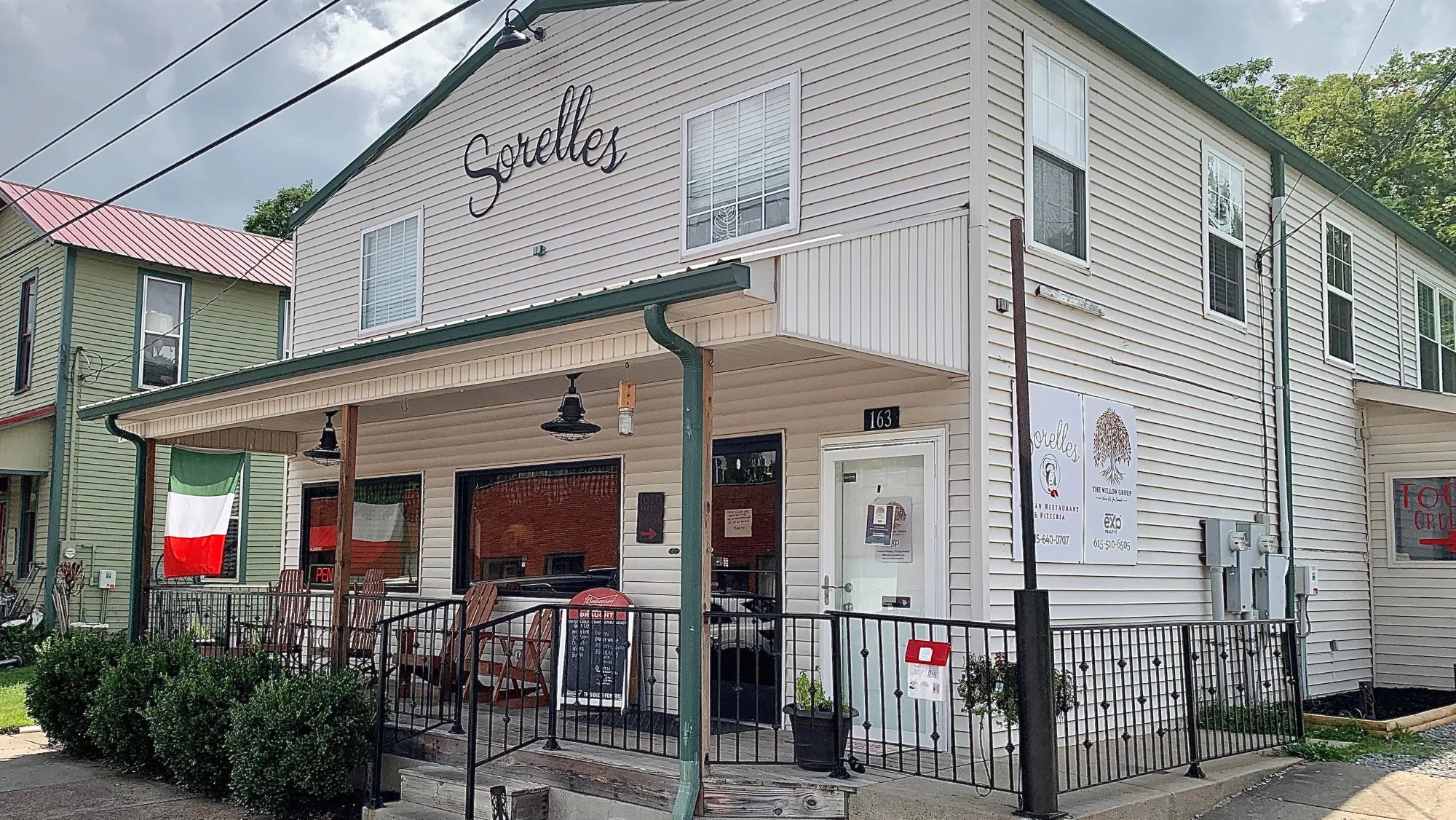 Food and dining in Eagleville also offer a pleasant surprise for the wallet. While the town boasts a range of eateries, from homely diners to upscale restaurants, the cost of a meal here is often less than what one might expect to pay in larger cities. And let's not forget groceries. Sourcing from local farms and suppliers often means fresher produce at prices that haven't been inflated by long supply chains.
When it comes to transportation, Eagleville doesn't see the same hustle and bustle as major cities. This reduced traffic not only means a more peaceful commute but also lower transportation costs. With no need for a monthly metro card or the frequent use of rideshares, residents often find their transportation budget stretches further here.
Of course, entertainment, healthcare, and other miscellaneous expenses also play a role in the cost of living. While Eagleville might not have the glitzy theaters of Broadway or the vast malls of bigger cities, it offers its brand of entertainment, often at a fraction of the price. Healthcare, too, tends to be more affordable here than in many urban hubs, without a compromise on quality.
However, it's essential to consider income levels as well. While the cost of living in Eagleville is lower, so can be the average income compared to mega-cities where higher salaries are often balanced out by steeper living costs. But for many, the financial trade-offs are worth it, as life in Eagleville offers a richness that can't merely be measured in dollars and cents.
Restaurants and Dining
Eagleville, TN, while exuding a quaint and peaceful vibe, boasts a dining scene that is both diverse and delightful, making it a gastronomic haven for both locals and visitors alike.
For starters, there's the ever-popular Eagleville Diner, a place where time seems to stand still. This establishment, with its vintage interiors and classic American menu, transports diners back to simpler times. It's the kind of place where everyone seems to know your name, and the pancakes are just as you remember from your childhood – fluffy, golden, and paired perfectly with maple syrup and butter.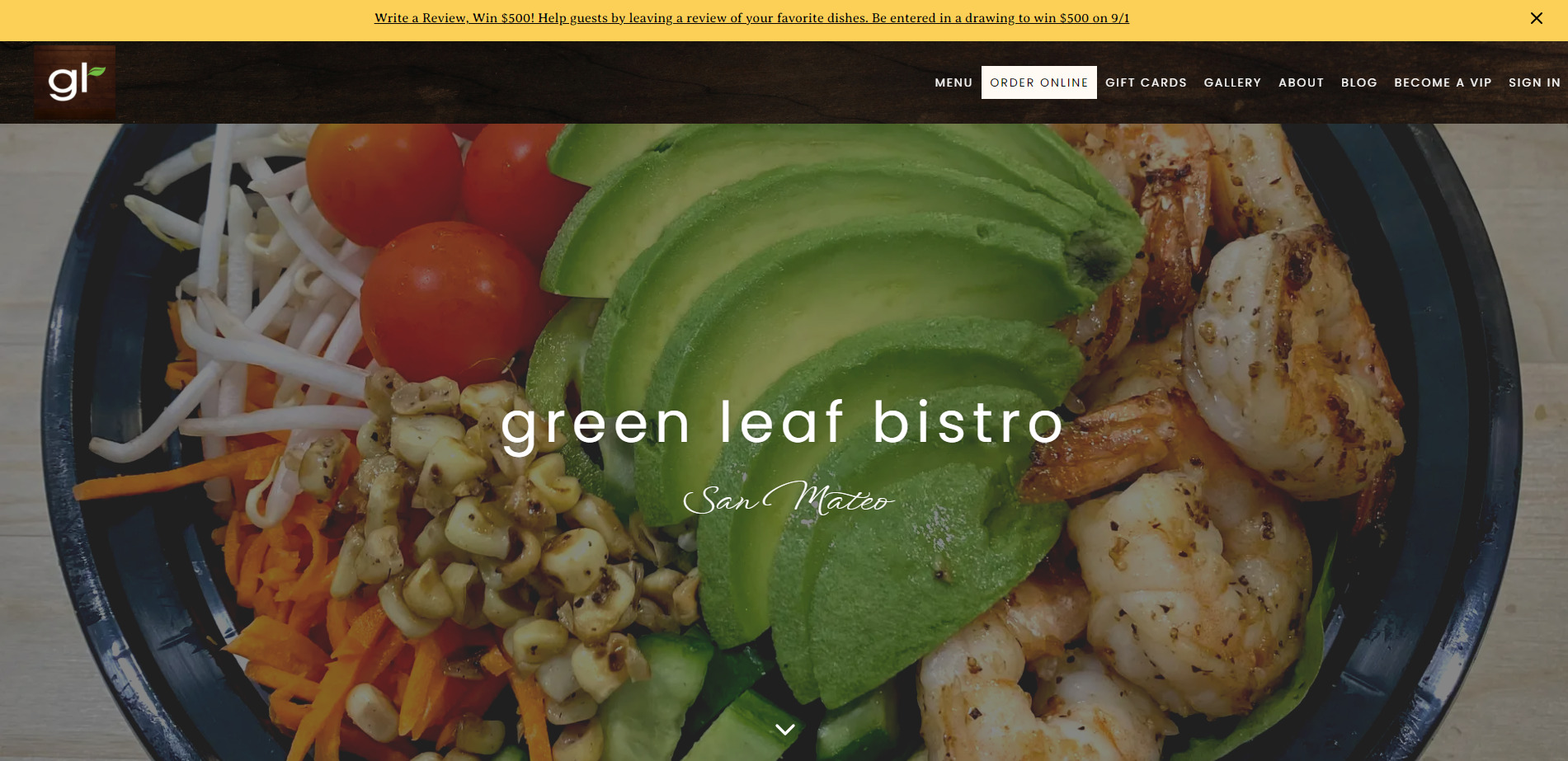 On the other side of the culinary spectrum is The Green Leaf Bistro, which brings a contemporary and health-focused menu to the town. With dishes that emphasize local and organic produce, this eatery has fast become a favorite among those who prefer their meals with a side of wellness. From vibrant salads to hearty grain bowls, The Green Leaf Bistro proves that eating well doesn't mean compromising on flavor.
For those with a penchant for international flavors, Bella Italia offers a slice of the Mediterranean right in the heart of Tennessee. Their wood-fired pizzas, with their thin crusts and generous toppings, are a crowd favorite. But it's not just pizza on the menu; their pasta dishes, made with homemade sauces, and the tiramisu, which some swear is the best outside of Italy, make Bella Italia a must-visit.
Let's not forget the local gem, BBQ Barn. This place, with its signature smoky aroma wafting into the streets, is a haven for meat lovers. Their slow-cooked ribs, pulled pork sandwiches, and tangy coleslaw have put Eagleville on the map for many barbecue aficionados. Paired with their homemade barbecue sauce and a side of cornbread, it's Southern comfort food at its finest.
Last but not least, for those with a sweet tooth, Daisy's Dessert Parlor is the town's pride and joy. From hand-churned ice creams to pies that would make any grandmother proud, Daisy's is the perfect spot to round off a meal or spend a lazy afternoon indulging in sugary delights.
Together, these dining establishments capture the essence of Eagleville — a blend of tradition, modernity, and a dash of international flair. They serve as a testament to the town's evolving palate, ensuring that there's something to satiate every kind of culinary craving.
Shopping and Entertainment
Nestled within Tennessee's scenic landscapes, Eagleville offers more than just natural beauty when it comes to entertainment and shopping.
When residents or visitors are in the mood for a dose of culture, Eagleville's Historic Playhouse is the place to be. This charming theater, housed in a refurbished barn, hosts a medley of performances throughout the year, from classic plays to contemporary acts. The Playhouse is more than just a venue; it's a testament to the town's commitment to arts and culture. Over the years, it's been a hub for community gatherings, fostering local talent and introducing audiences to a world of theatrical wonders.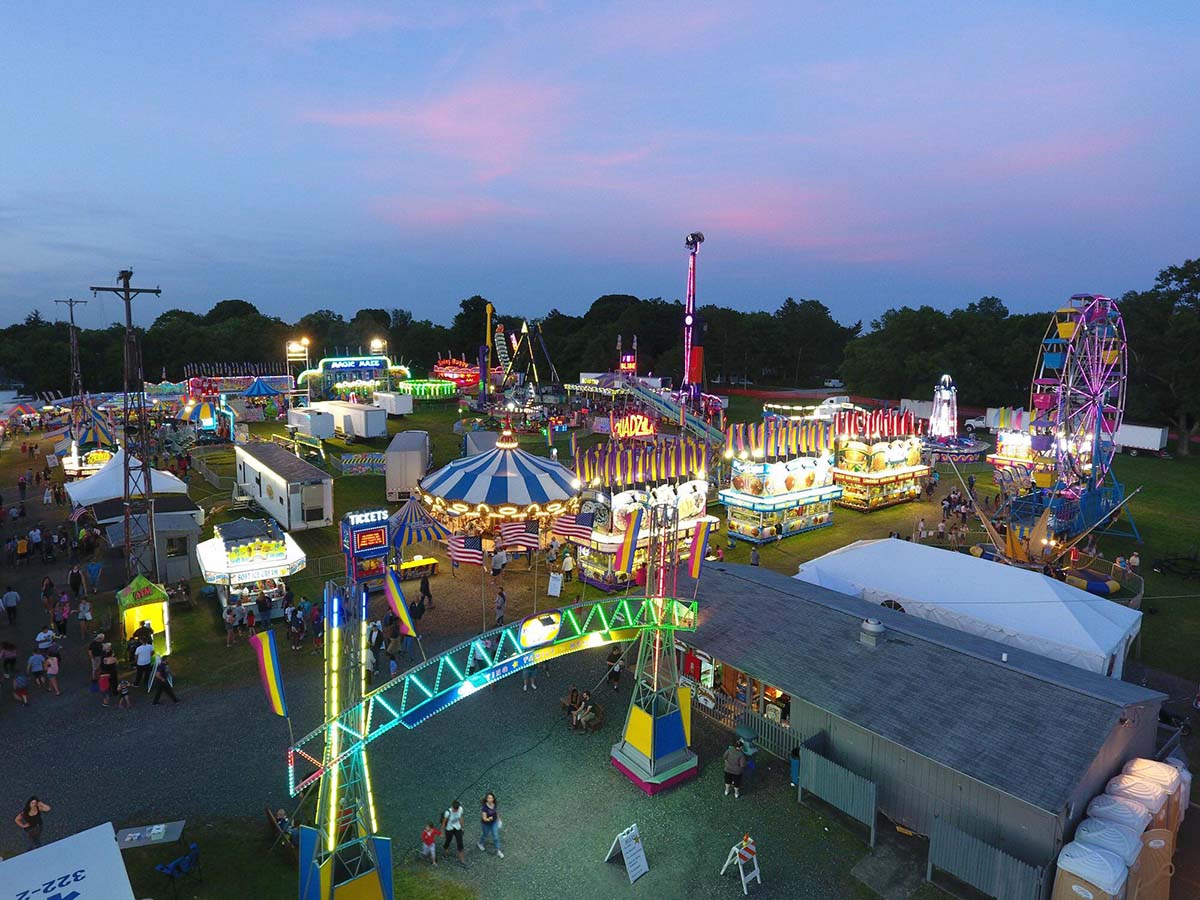 Eagleville's open spaces also host a variety of events. The annual Eagleville Fair, a beloved tradition, brings together locals and visitors for a weekend of fun. From carnival rides and games to live music and food stalls, it's an event that encapsulates the spirit of community and celebration. Similarly, the Music in the Park series, which runs through the summer months, sees local bands and artists performing in Eagleville's green spaces, making for a perfect evening under the stars.
When it comes to shopping, Main Street is the heart of it all. A mix of antique stores, boutique shops, and local artisans ensures there's something for everyone. The Antique Emporium is a favorite among those who appreciate relics from the past. With its vast collection of vintage finds, from furniture to trinkets, it's easy to spend hours getting lost in its aisles. Meanwhile, the locally-owned Blossom Boutique caters to the fashion-forward, offering a curated selection of apparel, jewelry, and accessories. It's a testament to the fact that even in a small town, style is never compromised.
Of course, no shopping experience in Eagleville is complete without a visit to the Farmer's Market. Every Saturday, vendors set up stalls showcasing the best of local produce, handmade crafts, and baked goods. It's more than just a place to shop; it's a social event, where residents catch up over freshly brewed coffee and children play in designated areas.
In essence, Eagleville offers a rich tapestry of entertainment and shopping experiences. While it may not have the mega-malls or vast cinemas of larger cities, its charm lies in its authenticity, community spirit, and the unique offerings that make it special.
Parks and Nature
Eagleville, TN, enveloped in the beauty of nature, offers its residents and visitors a serene escape through its parks and natural spaces, making it an idyllic spot for outdoor enthusiasts.
One of the town's most treasured spots is Eagleville Park. Spanning a sizable area, this green oasis is a favorite for families and individuals alike. With a playground for the younger ones, walking trails winding through trees for those seeking a peaceful stroll, and picnic areas perfect for a sunny afternoon, the park truly caters to all. On any given day, you might find joggers making their way along the pathways, children flying kites in open areas, or folks simply soaking up the sun with a good book in hand.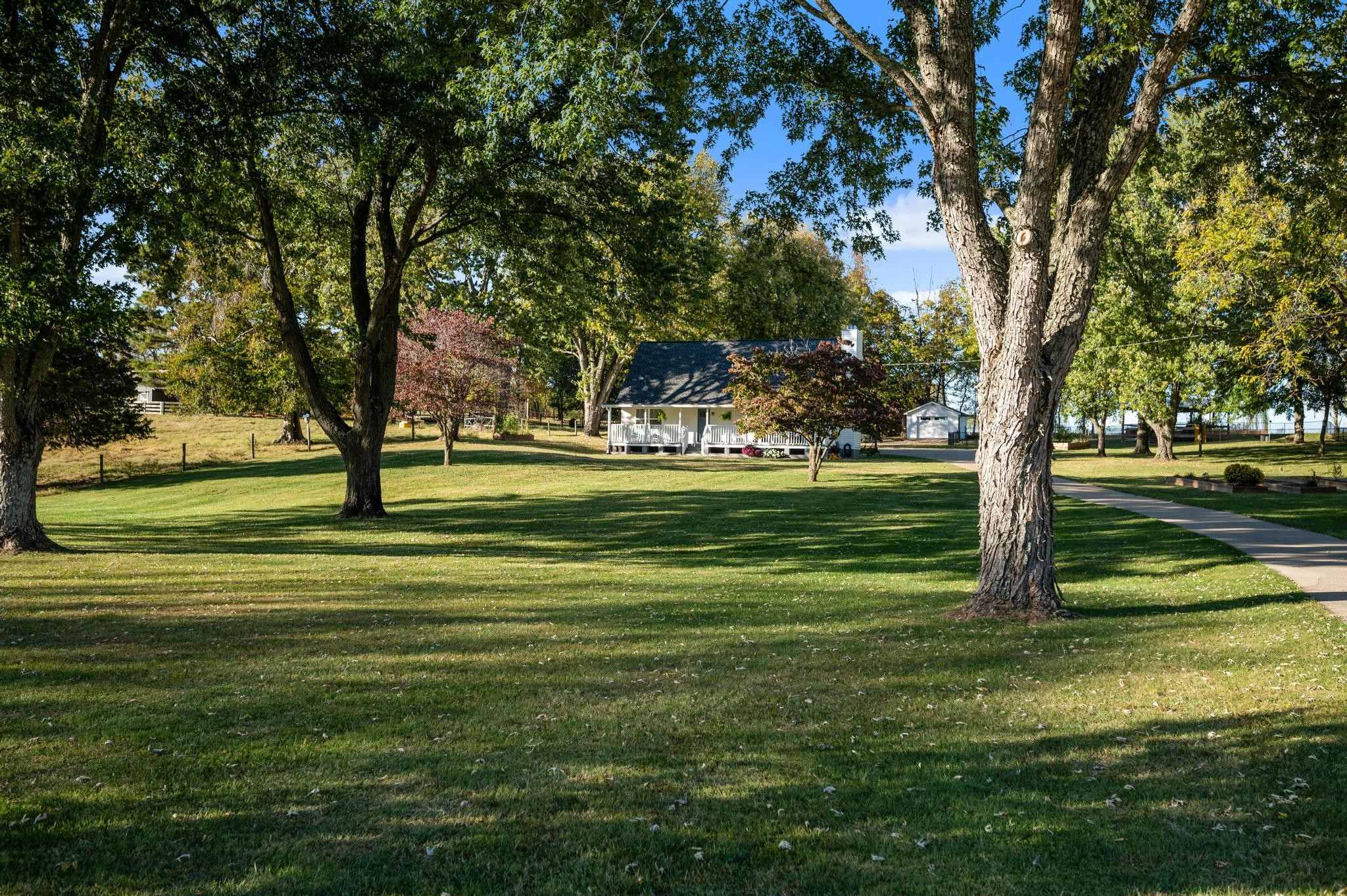 Whispering Pines Natural Reserve, a bit further out from the town's center, offers a more rugged and untamed experience. Renowned for its dense woodlands and meandering streams, it's a haven for birdwatchers and nature photographers. The gentle sounds of chirping birds, rustling leaves, and flowing water give it a tranquil atmosphere, making it the perfect spot for those seeking solitude and connection with the natural world.
For those who love fishing or just spending time by the water, Lake Eagleton is a must-visit. Surrounded by lush greenery and equipped with docks and boat ramps, it's a popular spot for fishing enthusiasts hoping to catch the day's prize. Even for non-anglers, the lake's scenic beauty, especially during sunrise and sunset, is a sight to behold. Paddleboarding, canoeing, and picnicking by the shore are some of the other activities that the lake area facilitates.
Lastly, the Butterfly Gardens, though not vast in size, holds its unique charm. Home to various species of butterflies, it's a vibrant and colorful spot, especially during spring and summer when the flowers are in full bloom. The gardens are meticulously maintained, with information boards detailing the different butterfly species, making it an educational experience as well.
All in all, Eagleville's parks and natural areas offer a harmonious blend of relaxation, recreation, and education. They serve as a testament to the town's commitment to preserving nature and providing spaces where residents can connect with the environment, unwind, and rejuvenate.
Business and Industry
The business and industrial landscape of Eagleville, TN, presents a blend of tradition and modernity, reflecting the town's roots and its aspirations for the future.
A significant portion of Eagleville's economic backbone has historically been tied to agriculture. Given its fertile lands and favorable climate, many local families have maintained farms that have been passed down through generations. These farms primarily produce crops such as corn, soybeans, and wheat. Additionally, some farms have diversified into specialized products like organic fruits, free-range poultry, and artisanal cheeses, catering to a niche market and reflecting the modern trends of conscious consumption.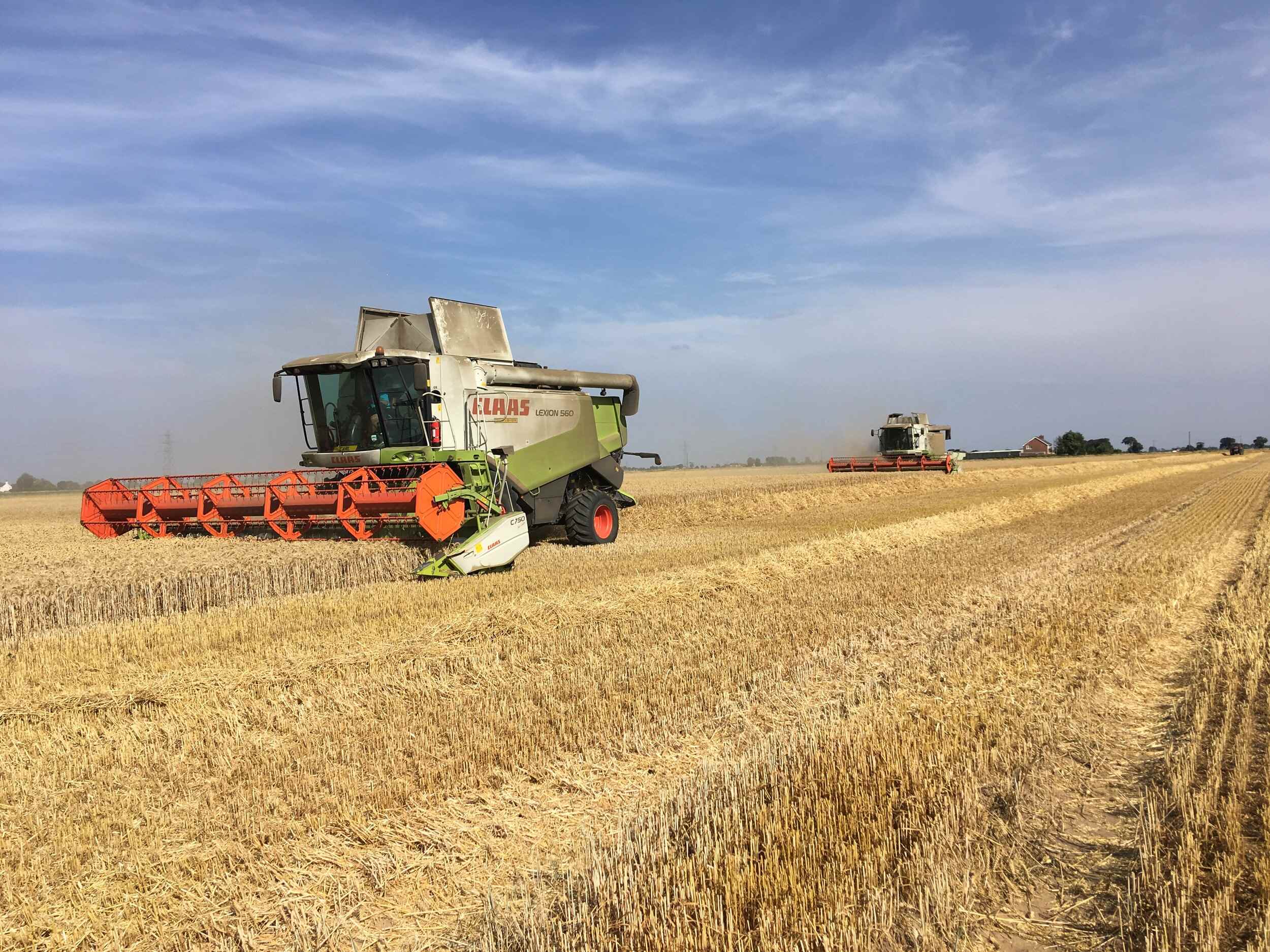 With the changing times, Eagleville has also seen growth in the realm of agri-tourism. Several farms have opened their doors to visitors, offering experiences like farm-to-table dinners, harvest festivals, and guided tours. These ventures have not only provided an additional stream of income for farmers but have also made Eagleville a destination for those seeking a taste of rural life.
Beyond agriculture, Eagleville boasts a small yet robust manufacturing sector. Local factories produce goods ranging from machinery parts to handcrafted wooden furniture. These industries, while not as vast as those in larger cities, play a crucial role in the town's economy, offering employment opportunities and contributing to the local revenue.
In recent years, the town has seen a surge in small businesses, particularly in the service and retail sectors. From boutique stores selling handcrafted goods to tech startups focusing on rural innovation, Eagleville's entrepreneurial spirit is evident. The local chamber of commerce and town officials have been proactive in fostering a business-friendly environment, offering incentives and support to budding entrepreneurs.
Moreover, as Eagleville has grown in popularity as a tranquil escape from city life, the hospitality and tourism sectors have seen a noticeable uptick. Bed and breakfasts, quaint inns, and local tour companies have emerged, catering to the influx of visitors drawn by the town's charm and natural beauty.
In essence, while Eagleville's economy remains rooted in its agricultural heritage, it's evident that the town is embracing change and diversification. As it balances tradition with innovation, Eagleville stands as a testament to the resilience and adaptability of small-town America.
Airport and Transportation
For residents and visitors of Eagleville, TN, accessibility to broader transportation networks is always a point of consideration. While the town itself exudes a calm, laid-back atmosphere, its connectivity to major transport hubs ensures that the wider world remains within easy reach.
When it comes to air travel, Nashville International Airport is the closest major airport to Eagleville. Located in the heart of Tennessee's capital, Nashville, it's approximately a 45-minute to an hour's drive from Eagleville, depending on traffic conditions. This airport serves as a significant gateway, offering both domestic and international flights. For those traveling for business, leisure, or simply welcoming visitors from afar, having such a well-connected airport nearby is undoubtedly a boon.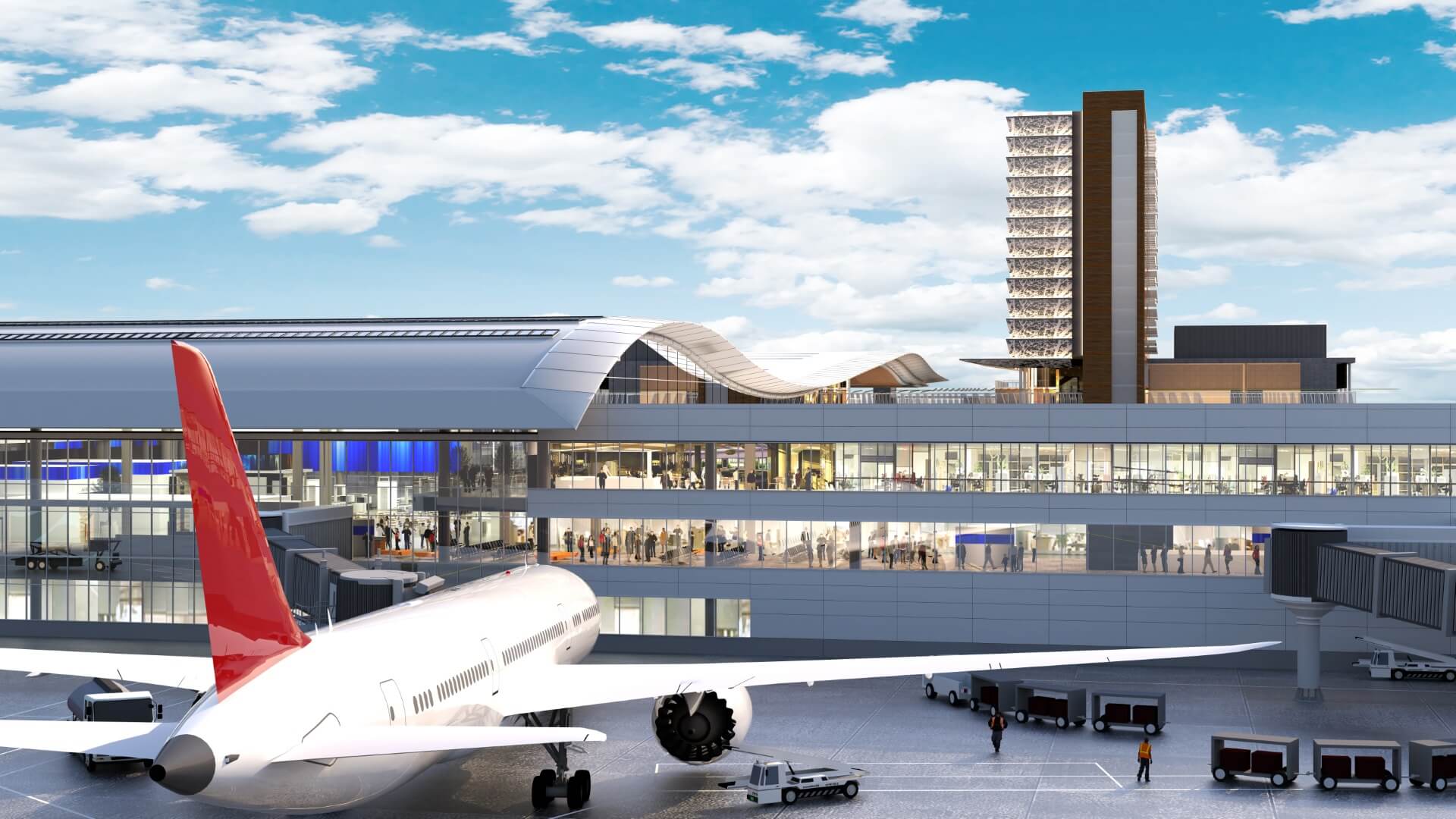 While Eagleville doesn't boast a massive public transportation system like some of the larger urban centers, there are still convenient options for getting around. Regional bus services connect Eagleville to neighboring towns and cities, making it relatively easy for those without personal vehicles to move about. The frequency and reach of these buses have been expanding in recent years, reflecting the growing needs of the community.
For those venturing into Nashville or other nearby urban areas, carpooling and ride-sharing have become increasingly popular. Local community boards and digital platforms often have residents coordinating rides, making for a more sustainable and social commuting experience.
Moreover, the town has seen an uptick in efforts to promote more eco-friendly transportation options. Bike lanes have started making an appearance in key areas, and there's talk of future initiatives to expand pedestrian pathways, ensuring that those who prefer walking or cycling can do so safely.
In summary, while Eagleville retains its small-town charm, its proximity to major transportation hubs and a range of local transit options ensure that residents and visitors are never too far from the hustle and bustle of bigger cities or distant destinations. It's this blend of tranquility and connectivity that makes Eagleville such an attractive place for many.
Weather
The weather in Eagleville, TN, offers a tapestry of changing seasons, each painting the town in unique shades and moods, providing residents and visitors with an ever-shifting backdrop throughout the year.
Spring in Eagleville is a sight to behold. As the cold of winter retreats, the town awakens to a burst of color. Cherry blossoms, daffodils, and tulips emerge, dotting the landscape with vibrant hues. The air during this season is refreshingly crisp, and there's a palpable sense of rejuvenation. Gentle rains often grace the town, giving the soil the much-needed nourishment and setting the stage for the lushness of summer.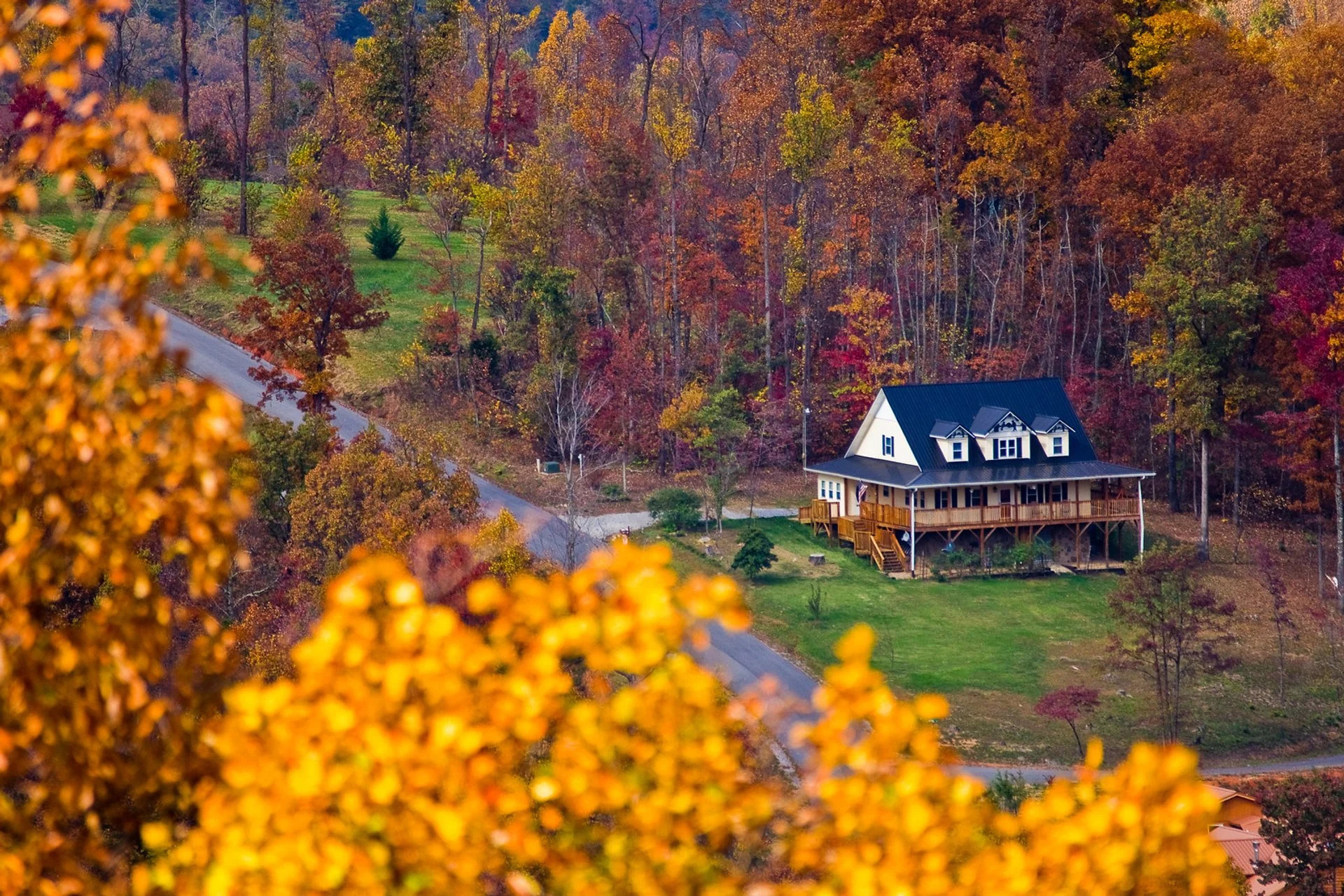 Summer is a warm embrace. With longer days and clear blue skies, it's the perfect time for outdoor activities. Residents can be seen enjoying picnics at local parks, attending outdoor concerts, or simply lounging in their backyards. However, Tennessee summers can also get quite hot and humid, so it's not unusual to find folks seeking solace in the shade or indulging in ice creams and cold beverages to beat the heat.
Fall, or as some might argue, autumn, in Eagleville is nothing short of magical. The foliage undergoes a dramatic transformation, with leaves turning shades of gold, amber, and crimson. This kaleidoscope of colors provides a stunning contrast to the often overcast skies. The temperatures begin to drop, bringing with them a comfortable coolness, making it an ideal time for cozy bonfires and enjoying the town's annual harvest festivals.
Winter, while not as harsh as in some northern regions, still carries a distinct chill. Snowfall, though not overly abundant, does grace Eagleville occasionally, draping the town in a serene white blanket. It's a time for warm jackets, hot cocoa, and evenings by the fireplace. While outdoor activities might be limited, the sense of community warmth becomes more evident, with residents coming together to celebrate the holiday season and share in the winter cheer.
Through all its seasons, Eagleville's weather plays a pivotal role in shaping the town's character, influencing daily life, traditions, and even the pace at which life unfolds. Each season, with its unique charm, ensures that there's always something new to look forward to in this quaint Tennessee town.
Private and Public Schools
Eagleville, TN, with its close-knit community vibe, takes pride in its commitment to education, reflected in both its public and private educational institutions.
The pride and joy of the public school system in Eagleville is Eagleville School, which has the unique distinction of serving students from kindergarten through high school. This establishment has seen generations of Eagleville residents pass through its doors. The continuity of being in one institution means long-lasting relationships between faculty and students, and a deep sense of community is fostered. Teachers here are known for their dedication, often going above and beyond to ensure that students receive a holistic education. With a variety of extracurricular activities, from sports to arts, students are encouraged to explore their passions beyond the regular curriculum.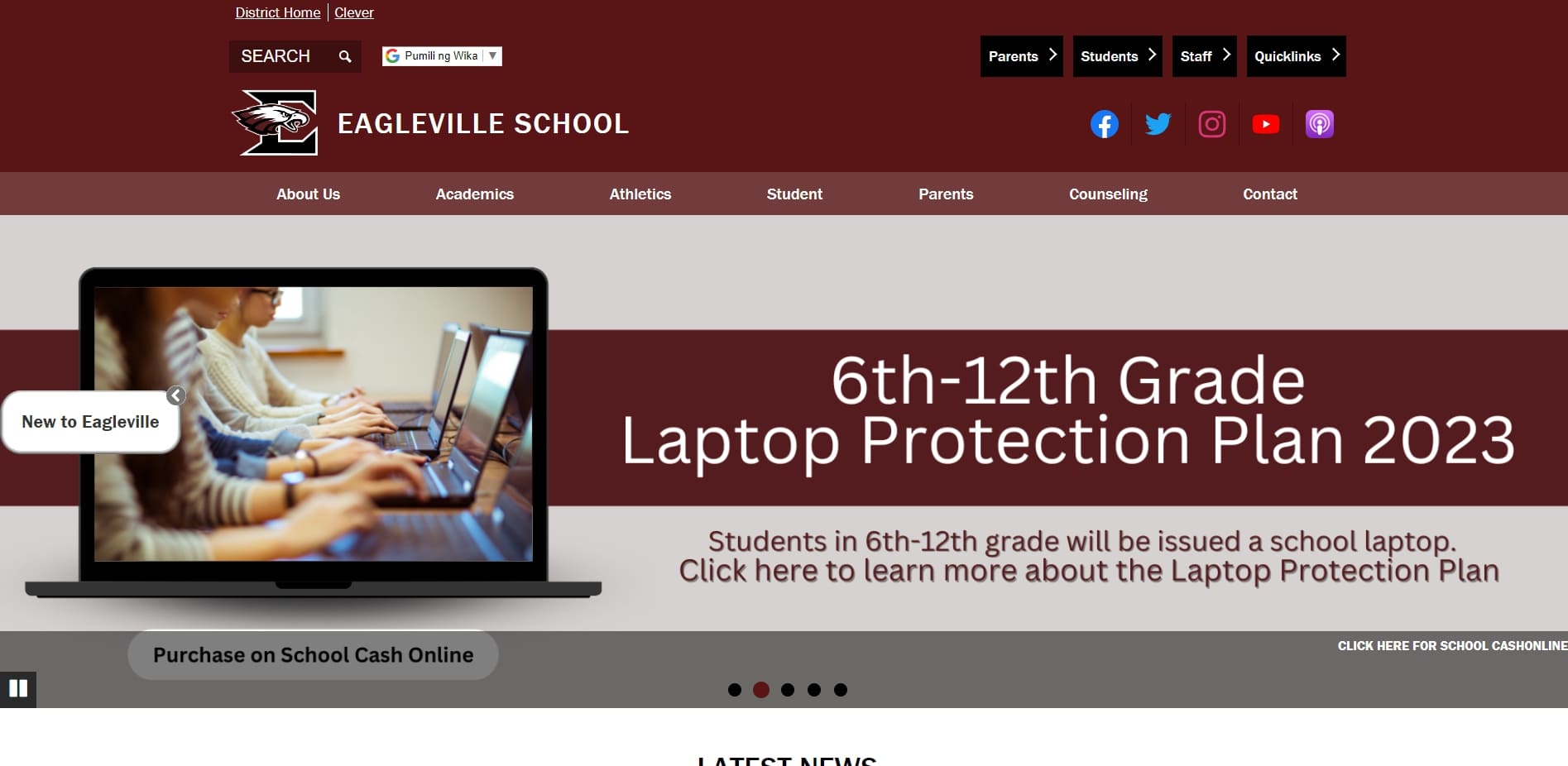 On the other hand, for parents seeking an alternative to the public school system, there are a handful of private schools in and around the Eagleville area. These institutions often emphasize specialized curricula, faith-based education, or alternative teaching methodologies. While some parents opt for private schools due to religious convictions or specific educational philosophies, others are drawn to the smaller class sizes and individualized attention these establishments often provide. The tight-knit nature of Eagleville means that even within these private institutions, there's a strong emphasis on community involvement and fostering a sense of belonging.
It's worth noting that while the choices between public and private might differ in terms of curriculum or teaching approach, both sets of schools in Eagleville hold a shared objective: to nurture the town's younger generation, equipping them with the knowledge, skills, and values required to thrive in the wider world. The frequent collaborations between schools for community events and projects further blur the lines, creating an environment where learning and growth are prioritized above all else.
History
Nestled in the heart of Tennessee, Eagleville boasts a history that intertwines the threads of early American life, agriculture, and the enduring spirit of its people. While today it may be known for its picturesque landscapes and tight-knit community, its roots run much deeper.
In its earliest days, long before the formal establishment of the town, the region was inhabited by Native American tribes. These indigenous communities thrived off the fertile land, with the rolling hills and clear streams providing sustenance and natural protection. Their presence is still palpable today, with remnants of their culture occasionally unearthed, serving as a testament to the area's original custodians.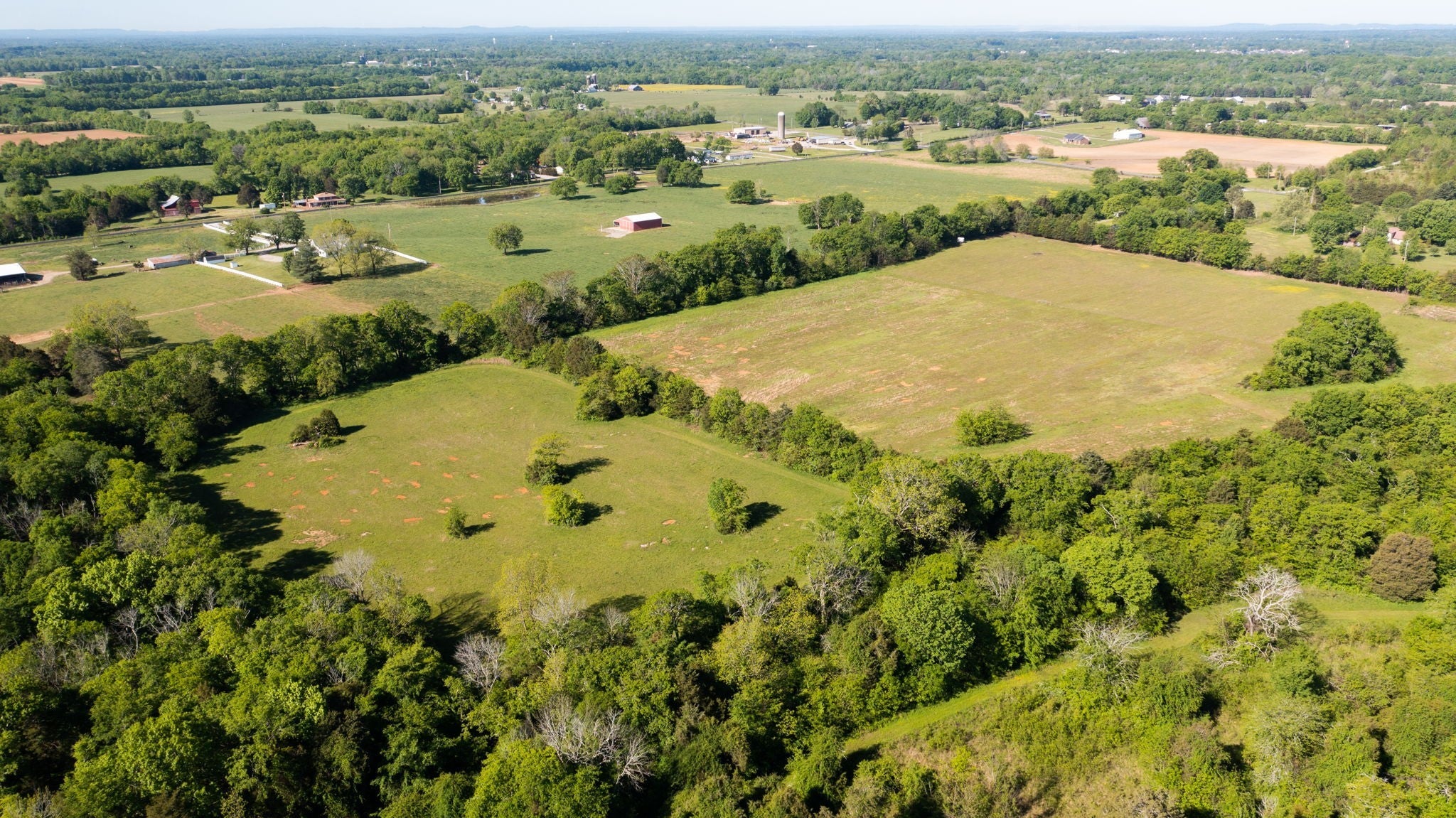 As European settlers began to move westward in the late 1700s and early 1800s, they were drawn to the area's natural beauty and agricultural potential. The establishment of farms soon became the backbone of the region, and it wasn't long before a small settlement began to take shape. Over the years, this settlement, fueled by agrarian successes, gradually evolved, and by the mid-1800s, Eagleville was formally recognized as a town.
The town's name, "Eagleville," is believed to have been inspired by the majestic eagles that were once commonly sighted soaring over the region. These magnificent birds, symbolic of freedom and strength, resonated with the town's settlers, who themselves were carving out a new life in a young nation.
Eagleville's growth remained steady through the 20th century. While it never became an industrial hub or a massive urban center, it held onto its charm and identity as a place where everyone knew each other's names. The town saw its share of ups and downs, from economic challenges related to agricultural shifts to the broader societal changes sweeping across America. Yet, through it all, the spirit of its residents remained unbroken.
Today, while modern amenities have made their way into Eagleville, a walk through its streets or a chat with its eldest residents serves as a reminder of its rich past. The stories, the landmarks, and the legacy of generations gone by continue to shape the town, ensuring that while it looks to the future, it never forgets its history.