Dunlap, TN Homes for Sale
Dunlap, TN Homes for Sale
September 27, 2023
Nestled in the picturesque Sequatchie Valley, Dunlap, TN, is a charming town that offers the perfect blend of small-town vibes and scenic beauty. If the prospect of waking up to breathtaking views of the Cumberland Plateau and the whispering sounds of the Sequatchie River excites you, then Dunlap is the place you've been dreaming of. As the county seat of Sequatchie County, Dunlap is steeped in history and offers a rich cultural tapestry that dates back centuries.
When considering a move to Dunlap, one can look forward to a tight-knit community where neighbors know each other by name and the pace of life allows you to truly savor each moment. The town has evolved to accommodate newcomers, yet it retains an old-world charm that many yearn for in today's fast-paced world.
Finding a home in Dunlap is an adventure in itself. From quaint historical homes nestled amidst centuries-old trees to modern estates offering panoramic views of the valley, there is something for everyone. As with any relocation, the process might seem daunting at first. Yet, with a bit of research, and perhaps the aid of a local realtor, you can discover the diverse housing options this town has to offer.
In this guide, we'll walk you through the steps and considerations you should take into account when finding a home in Dunlap. Whether you're a first-time homebuyer, looking to retire, or searching for that perfect vacation home, let's embark on this journey together and make Dunlap your new haven.
Housing Market
Dunlap's housing market is a reflection of its serene environment and its rooted sense of community. Homes in Dunlap often come with a generous amount of land, making it ideal for those who cherish outdoor spaces or have dreams of setting up a garden. These spacious properties, surrounded by nature, often come at a fraction of the price of similar-sized homes in bigger cities, making Dunlap an attractive destination for those looking for value for their money.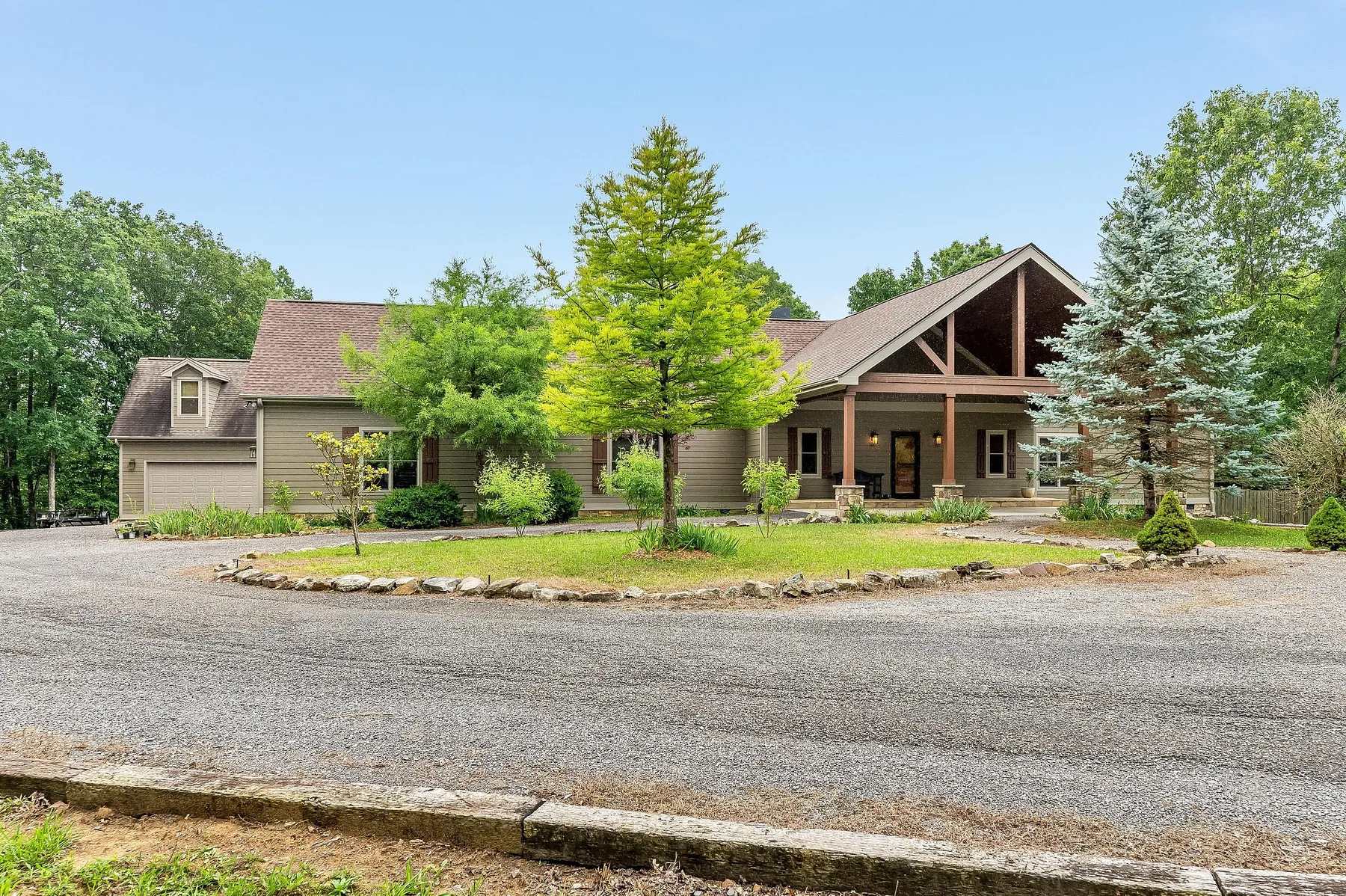 The architecture in Dunlap presents a rich tapestry of styles. One can find a mix of traditional homes with wrap-around porches that harken back to a bygone era, and newer constructions that offer modern comforts. Many of these homes are adorned with features that take full advantage of the surrounding beauty, such as large windows and outdoor patios.
Another defining characteristic of the Dunlap housing market is its potential for growth. As more people discover the allure of the town and the benefits of living away from bustling urban centers, demand has been gradually increasing. Yet, compared to many other towns and cities, Dunlap's market remains relatively untapped, making it an opportune time for prospective buyers to invest.
Local realtors play a significant role in the Dunlap housing scene. Given the unique characteristics of the town and its homes, many potential homeowners rely on the expertise of these professionals to find a property that matches their needs. Realtors, deeply embedded in the community, often have access to off-market listings or are privy to upcoming properties before they hit the mainstream market.
While the housing market in Dunlap might not have the frenzied pace of larger cities, the transactions are often deeply personal. Both buyers and sellers value community ties and often prioritize the right fit over a quick sale. As a result, buying a home in Dunlap is not just a financial investment but also an entry into a close-knit community.
Nearby Cities
Just a short drive from Dunlap, Chattanooga stands out as one of Tennessee's most vibrant cities. Its housing market is a blend of modern condos, overlooking the Tennessee River, and charming bungalows in the historic districts. Living in Chattanooga means embracing a lively urban lifestyle, with access to an array of cultural amenities, from art galleries to music festivals. The city's reinvigorated riverfront is a hub of activity, drawing both residents and visitors for its restaurants, parks, and recreational activities. And let's not forget about the iconic Chattanooga Choo Choo and the bustling market on Sundays.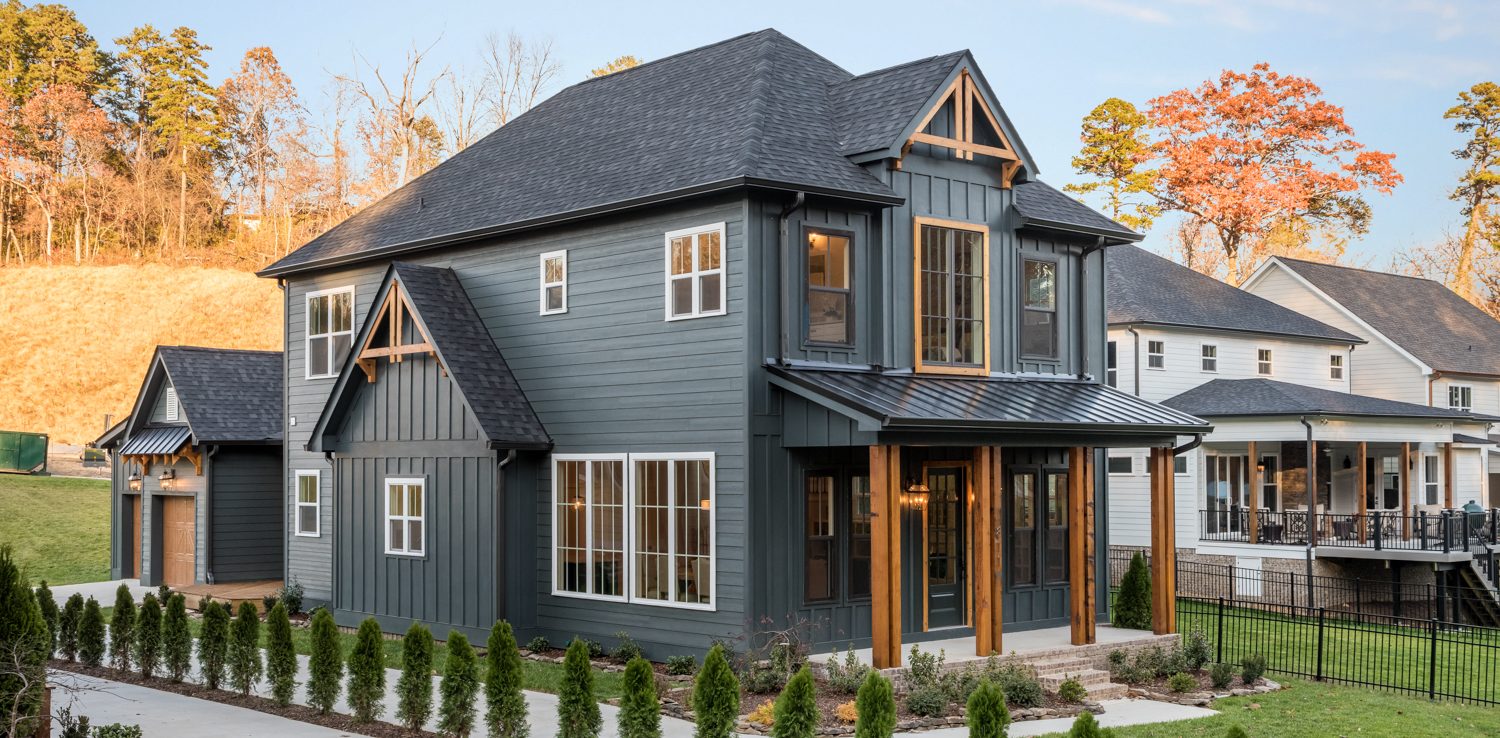 Pikeville presents a contrasting experience. Its housing market is emblematic of rural charm. Houses here often boast larger plots of land, mirroring Dunlap's spacious properties. The lifestyle in Pikeville is one of peace and simplicity. A tight-knit community, local gatherings, and a slower pace of life define the town. The annual Fall Festival is a much-anticipated event, showcasing the rich traditions and crafts of the region.
Signal Mountain is another noteworthy neighbor to Dunlap. Perched atop a mountain, this town offers homes with breathtaking views of the surrounding valleys. The housing market here leans towards the upscale, with many properties reflecting bespoke architecture. Life on Signal Mountain is about enjoying the best of both worlds. Residents have the tranquility of a mountain town combined with close proximity to Chattanooga's amenities. Outdoor enthusiasts, in particular, are drawn to this locale for its hiking trails, such as the Signal Point and Rainbow Lake trails.
Moving towards Whitwell, one finds a city steeped in history, particularly known for its coal-mining heritage. The housing market here is affordable and diverse, with homes spanning multiple eras. The lifestyle is a blend of southern charm and a strong sense of community heritage. The annual Labor Day celebration, for instance, is a testament to Whitwell's dedication to its roots and community camaraderie.
Each of these cities, in proximity to Dunlap, brings its own flavor to the table. From bustling Chattanooga to the serene heights of Signal Mountain, potential homeowners have a myriad of choices reflecting varied lifestyles and unique attributes. Whether you're looking for urban vibrancy or mountain tranquility, the region adjacent to Dunlap offers a rich tapestry of experiences.
Top Neighborhoods
Cagle Mountain is a favorite among many families and individuals looking to settle in Dunlap. It offers picturesque settings thanks to its elevated position, with many homes boasting panoramic views of the Sequatchie Valley below. The neighborhood exudes a peaceful ambiance, making it ideal for those seeking tranquility while still being close to the amenities of Dunlap.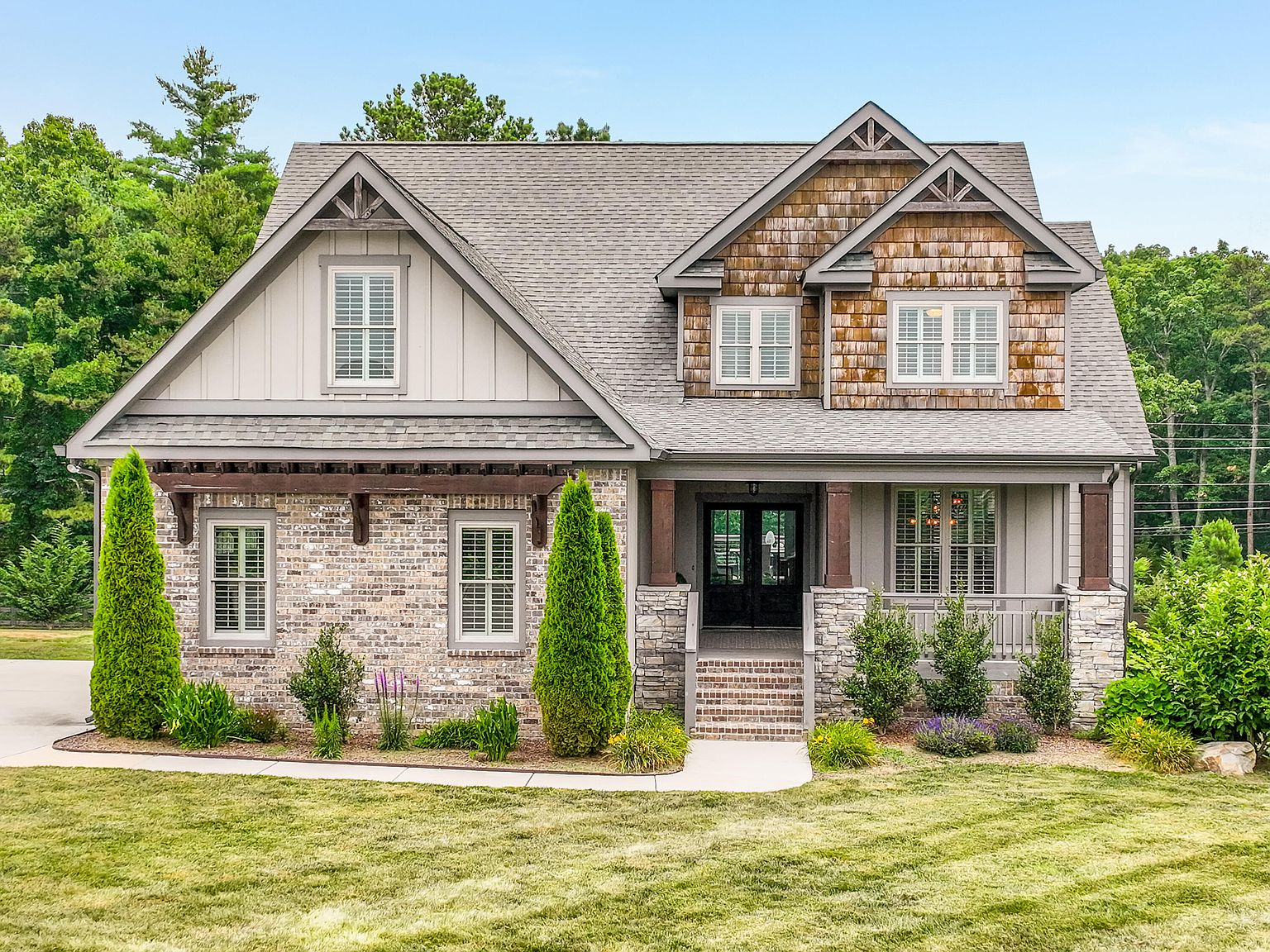 Harmony Lane is another sought-after area. This neighborhood is characterized by its tree-lined streets and an array of home styles ranging from charming traditional houses to modern designs. The blend of old and new gives Harmony Lane its distinct character. Plus, its central location ensures that schools, parks, and shopping centers are just a stone's throw away.
For those who prioritize expansive lots and a closer connection to nature, Fredonia Mountain is worth considering. The neighborhood sprawls across the rolling landscape, allowing homeowners to enjoy sizable plots of land. It's not uncommon to find properties here with well-maintained gardens, horse stables, or even small ponds. The sense of community in Fredonia Mountain is also commendable, with neighbors often coming together for barbecues, potlucks, or community hikes.
Brush Creek stands out for its serene environment and offers a bit of a rural feel without being too far removed from the heart of Dunlap. Here, homes often come with a rich history, some even dating back to the early 20th century. Newer constructions seamlessly blend into the environment, ensuring that the neighborhood retains its cohesive charm.
Lastly, Town Center, as the name suggests, lies at the heart of Dunlap. Perfect for those who love to be in the midst of all the action, it offers easy access to local boutiques, eateries, and the town's main events. The housing here is diverse, from cozy apartments for young professionals to family homes that have witnessed the town's evolution over the decades.
Dunlap's neighborhoods each have their own charm and character. From the serene landscapes of Cagle Mountain to the vibrant buzz of Town Center, prospective residents have a range of environments to choose from, ensuring a match for almost every preference.
Top Condos & Townhomes
While Dunlap, TN, is primarily recognized for its single-family homes and vast landscapes, the growing appeal of the town has seen an increase in condo and townhome communities, catering to those seeking a blend of small-town charm with the convenience of community living.
Sequatchie Skies is a notable condo community that has garnered attention from both locals and newcomers. Its appeal lies in the panoramic views of the surrounding mountains and the Sequatchie Valley, a feature many of the units boast. The community is well-maintained, with shared amenities such as a pool, fitness center, and communal gardens, making it an enticing option for those who prefer low-maintenance living.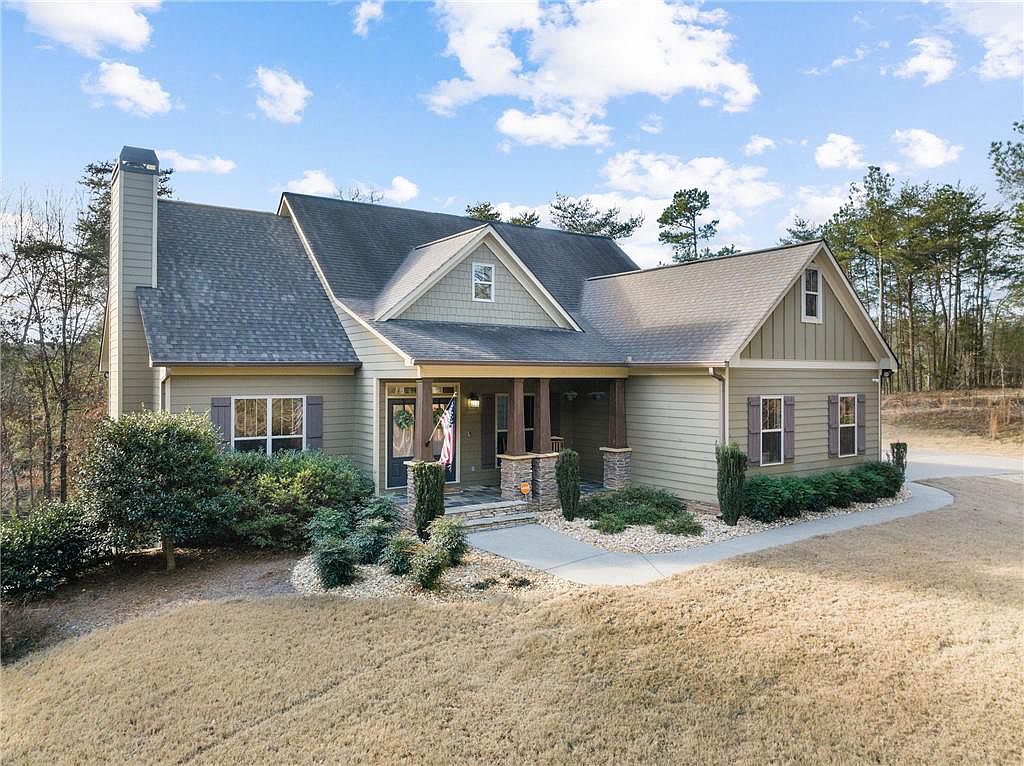 Valley View Townhomes is another popular choice, especially for young professionals and smaller families. Positioned conveniently close to Dunlap's amenities, this community offers modern designs with open floor plans and updated appliances. The common areas, such as the playground and picnic spots, foster a sense of camaraderie among residents, making it feel like a tight-knit community.
Cumberland Retreat, though smaller in scale compared to some other communities, offers a boutique living experience. Each townhome has been meticulously designed, balancing modern aesthetics with cozy comforts. Located on the outskirts of Dunlap, residents here enjoy the peace of suburban life while being just a short drive away from the hustle and bustle of the town center.
Dunlap Gardens caters to those who want the convenience of condo living without compromising on space. The units here are generously sized, often with private balconies or patios, allowing residents to take in the natural beauty of Dunlap. The community regularly hosts events, from movie nights to potlucks, fostering a welcoming and sociable atmosphere.
Though not as prevalent as single-family homes, the condo and townhome communities in Dunlap are steadily gaining traction. They offer an alternative housing option, combining the benefits of community living with the enchanting ambiance of Dunlap. Whether it's the breathtaking views at Sequatchie Skies or the modern comforts of Valley View Townhomes, there's a community waiting to welcome those keen on making Dunlap their home.
Cost of Living
Dunlap, TN, often emerges as a breath of fresh air for many folks accustomed to the high cost of living in larger metro cities across the USA. Nestled in the scenic Sequatchie Valley, this charming town offers a lifestyle that is both tranquil and surprisingly affordable.
When you compare Dunlap to cities like New York, San Francisco, or even Nashville, the difference in living expenses is quite pronounced. Housing, which is often the largest monthly expense for most, is notably lower in Dunlap. While in big cities, a modest apartment can set one back by a significant chunk of their paycheck, in Dunlap, the same amount can secure a spacious home, often with a backyard, or even a property with a scenic view.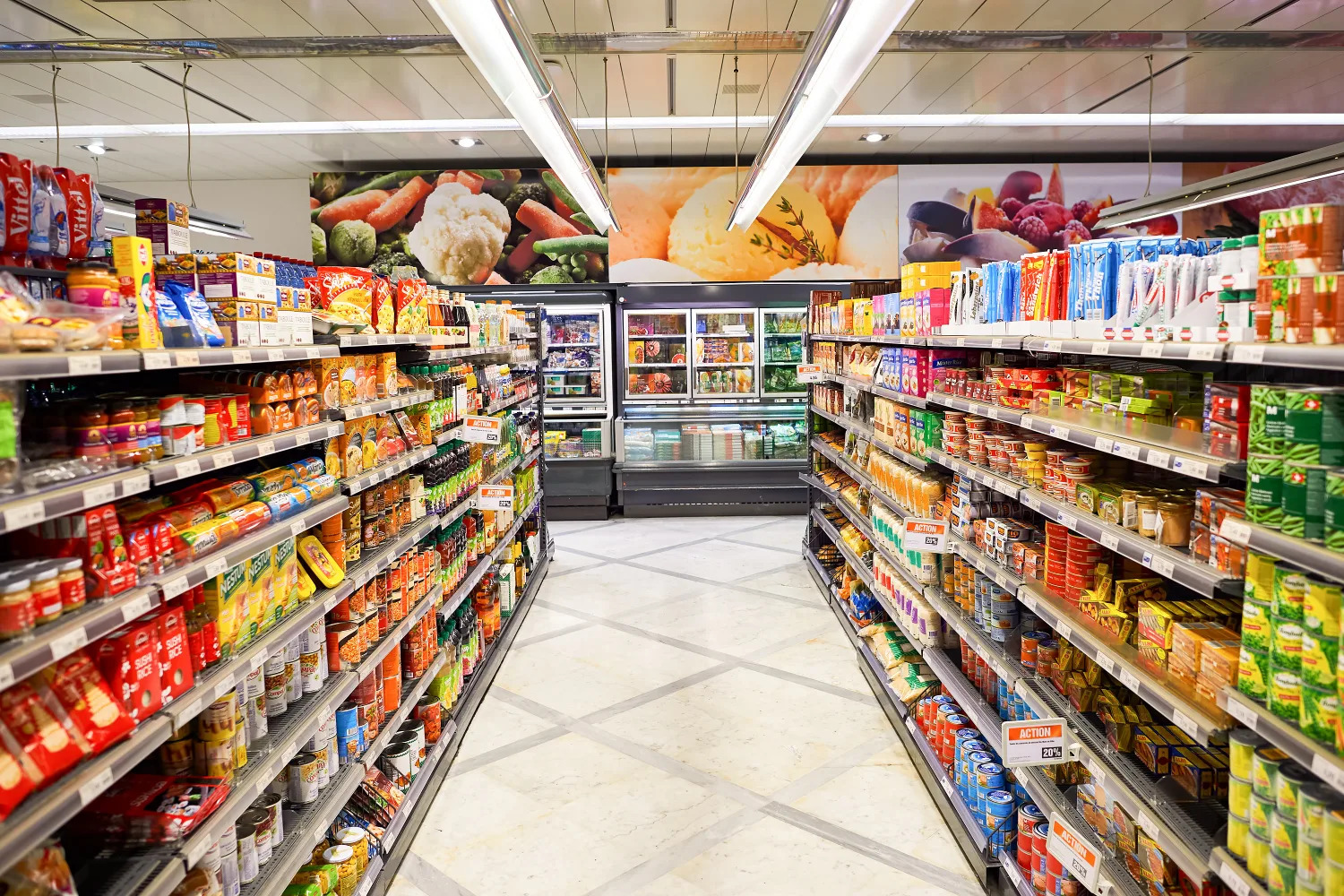 Beyond housing, everyday expenses, such as groceries, utilities, and transportation, tend to be on the lower side in Dunlap. Dining out at local restaurants won't break the bank either. Whereas a meal in a metropolitan area might be a special occasion due to its price, in Dunlap, it's quite feasible to enjoy local eateries more frequently without feeling the pinch.
Now, while wages in Dunlap might be lower than in larger cities, many residents find that the reduced costs balance out. This means that, proportionally, many individuals and families might find themselves with more disposable income or the ability to save more, compared to their counterparts in bustling urban centers.
Of course, other aspects of living in Dunlap contribute to its appeal. The slower pace of life, reduced traffic congestion, and the close-knit community vibes are perks that don't directly tie into finances but certainly add value to one's life.
For those who are considering relocating, or simply want a change from the hectic life of metropolises, Dunlap presents an alluring option. The combined benefits of its lower cost of living, coupled with its natural beauty and community-centric lifestyle, make it a compelling choice for many in search of both affordability and quality of life.
Restaurants and Dining
Dunlap, TN, while often lauded for its picturesque landscapes and close-knit community, also boasts a delightful array of restaurants and dining options that cater to a variety of palates.
One of the mainstays in the Dunlap dining scene is The Cookie Jar Café. Not only does it offer classic southern comfort food, but it also provides a cozy atmosphere that feels just like dining at Grandma's. From the fluffiest biscuits and gravy to hearty chicken pot pie, the dishes here are a nostalgic journey through traditional southern cuisine.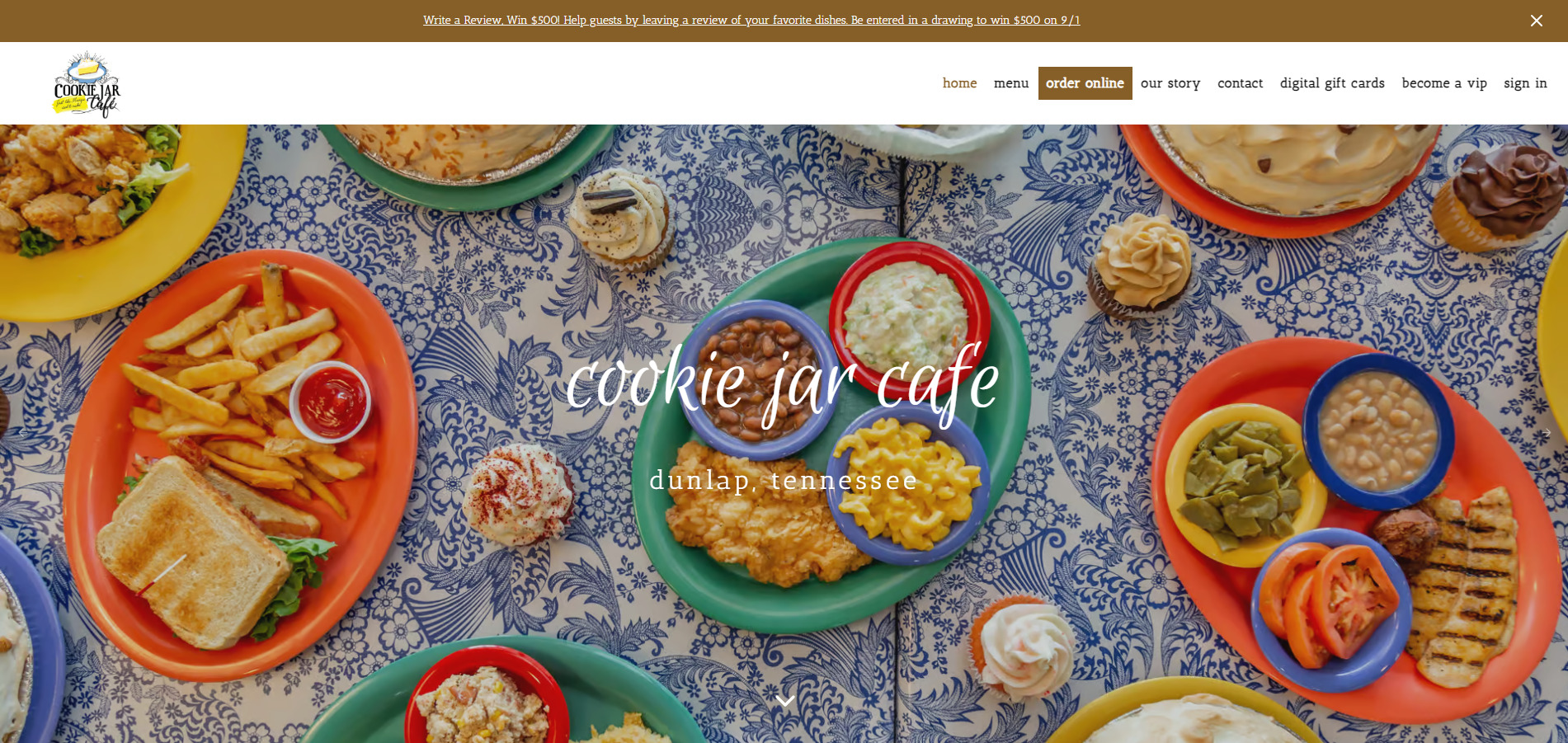 For those who enjoy a good slice of pizza, Andy's Pizza & Steakhouse is a local favorite. With a menu that's a mix of Italian favorites and sizzling steaks, this establishment strikes a balance between casual dining and a slightly upscale ambience. Whether you're in the mood for a pepperoni-loaded pizza or a juicy ribeye, Andy's promises a satisfying meal.
Mexican food enthusiasts often find themselves drawn to El Metate. Known for its authentic dishes, vibrant flavors, and generous portions, it's the go-to spot for everything from zesty tacos to creamy enchiladas. The festive decor adds to the overall dining experience, making patrons feel as if they've been momentarily transported to Mexico.
For those mornings when you're craving a good breakfast to kickstart your day, Dunlap Restaurant
* is a must-visit. Serving breakfast classics like pancakes, omelets, and bacon, this eatery is known for its friendly service and homestyle cooking. It's not uncommon to find locals gathered here, discussing the events of the day over a cup of freshly brewed coffee.
Lastly, for a quick bite or a casual meal, Wendy's and Subway offer familiar favorites right in the heart of Dunlap. They're perfect for those days when you're on the go or simply in the mood for something quick and recognizable.
All in all, while Dunlap may not have the vast culinary spectrum of a large city, it offers a delectable range of dining options that reflect its charm and character. Whether you're in the mood for a gourmet meal or a simple sandwich, Dunlap ensures that you won't go hungry.
Shopping and Entertainment
Dunlap, TN, while exuding a laid-back charm, is far from lacking when it comes to entertainment and shopping. The town offers a variety of options that blend local culture, nature, and modern conveniences.
When we talk about entertainment in Dunlap, outdoor activities often take center stage. Harris Park, for instance, is a popular spot for both residents and visitors. Families can be seen enjoying picnics, while kids delight in the playground. The park also plays host to various community events throughout the year, providing entertainment that brings the community together.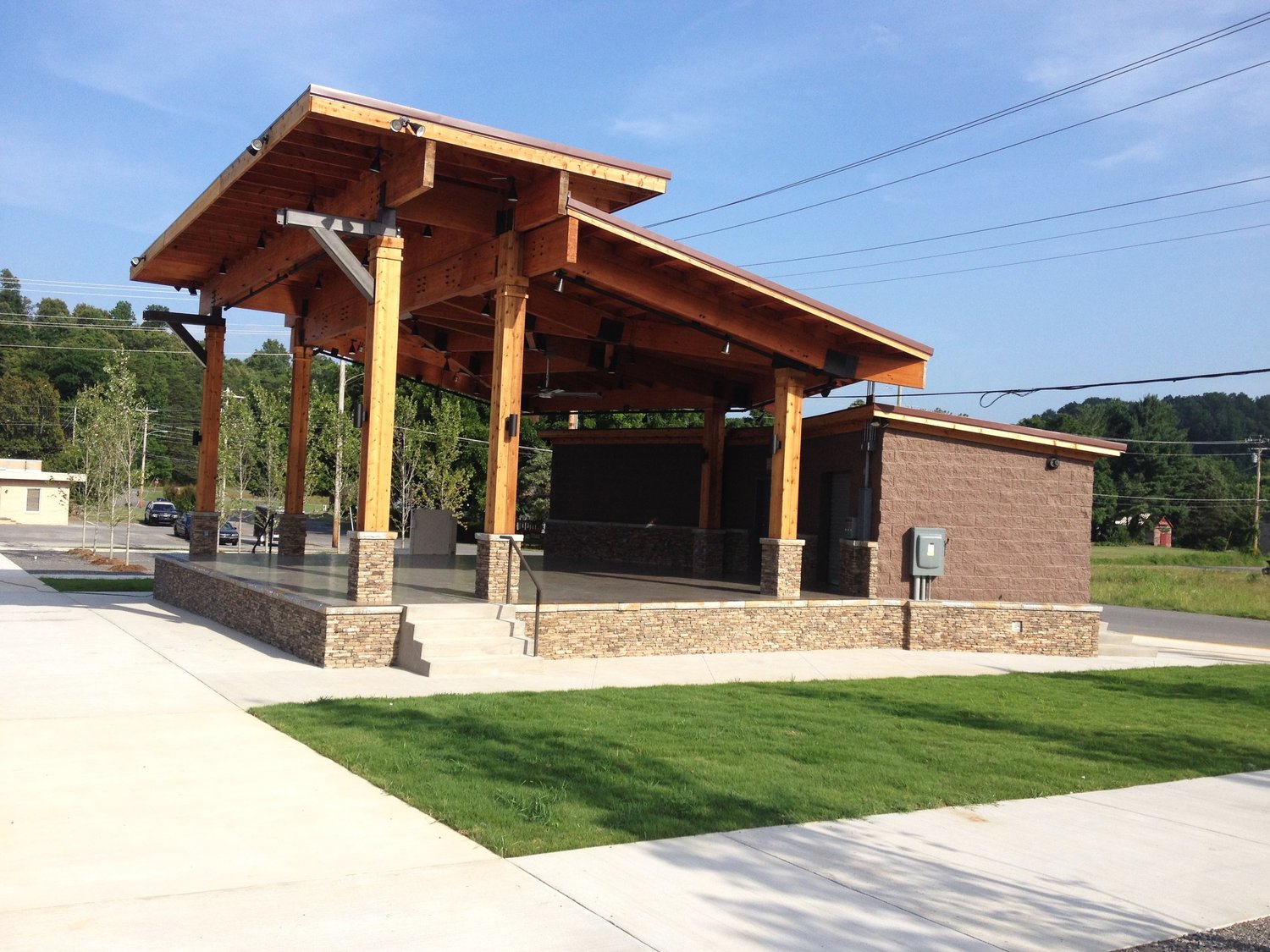 For those who are into history, the Sequatchie Valley Historical Association often organizes events, including reenactments and guided tours of significant historical spots. It's an excellent way to immerse oneself in the local heritage and understand the roots of this lovely town.
The movie nights at Dunlap Drive-In are iconic and offer an old-school experience that's hard to find these days. With the latest movies on the roster, families, couples, or groups of friends drive in, set up their spots, and enjoy a film under the stars. It's nostalgia, entertainment, and community spirit all wrapped into one.
Shopping in Dunlap provides a mix of local boutiques and essential stores. Dunlap Mercantile is a favorite among many, offering everything from home decor to unique gifts. Strolling through the aisles, one can find an array of items that reflect the charm and aesthetic of Tennessee.
For those who enjoy thrift shopping and hunting for hidden treasures, Valley Pawn & Gun not only offers an assortment of items but also paints a picture of the town's diverse tastes and histories.
For daily needs and groceries, locals often head to Walmart Supercenter, which provides a one-stop solution for a variety of products. The convenience of having everything under one roof, coupled with the store's location in the heart of the town, makes it a frequent stop for many.
Whether you're looking to immerse yourself in the natural beauty of Dunlap, delve into its history, or simply enjoy a day of shopping and entertainment, Dunlap provides a range of options that are sure to keep you engaged and entertained.
Parks and Nature
Dunlap, TN, with its enchanting location in the Sequatchie Valley, is a haven for those who appreciate the great outdoors. The town and its surrounding areas boast a rich tapestry of parks and natural spots that beckon residents and visitors alike to immerse themselves in nature's embrace.
One can't discuss Dunlap's outdoor offerings without mentioning Harris Park. A central hub for community activities, this park isn't just about lush green spaces. While it does offer open areas perfect for picnics or a game of catch, it also serves as a venue for various events throughout the year, from fairs to musical evenings. Children especially love the playground, making it a favorite for family outings.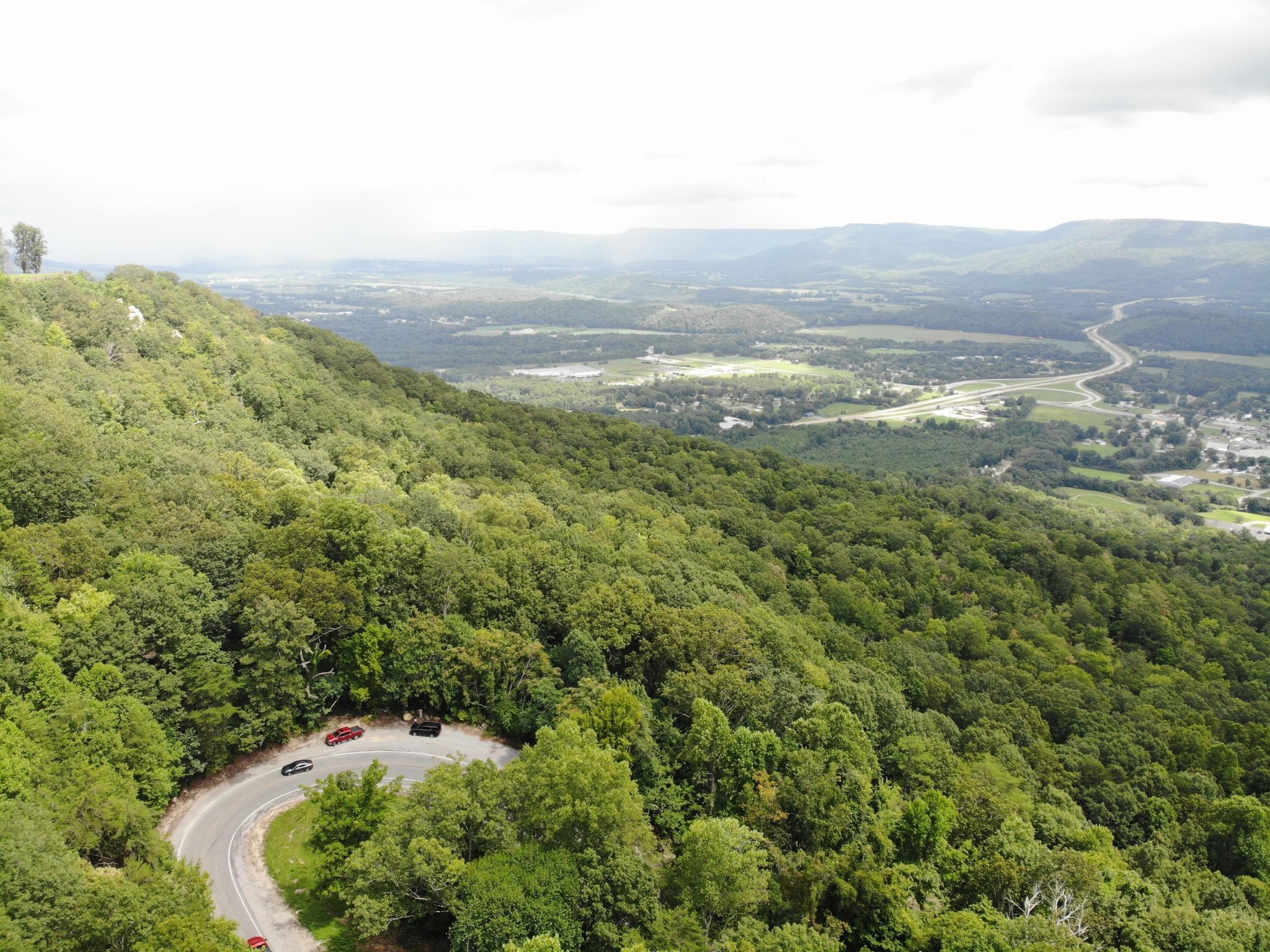 Fredonia Mountain Nature Resort, on the outskirts of Dunlap, is a paradise for hiking and nature enthusiasts. Its trails, winding through dense forests and leading to breathtaking viewpoints, offer varying levels of difficulty, ensuring that both seasoned hikers and casual walkers find routes suited to their tastes. The sense of serenity and the symphony of bird calls make every visit a rejuvenating experience.
For water enthusiasts, Coops Creek offers opportunities for fishing or simply enjoying the calm that comes from being near flowing water. It's not uncommon to find locals spending quiet afternoons here, with their fishing lines cast, waiting for a catch or just enjoying the rhythmic sounds of the creek.
Another hidden gem is Savage Gulf State Natural Area, a short drive from Dunlap. A sprawling natural reserve, it's a mosaic of gorges, waterfalls, and rock formations. The trails here offer panoramic views of the Cumberland Plateau and are a magnet for photographers looking to capture the raw beauty of Tennessee's landscape.
Dunlap Coke Ovens Park, a blend of history and nature, showcases the remnants of the coal mining industry in the form of well-preserved coke ovens. Surrounded by greenery, the park is both an educational journey through the town's history and a peaceful retreat for those seeking a connection with nature.
Dunlap, with its diverse range of parks and natural spots, truly celebrates the splendor of the outdoors. Whether you're an avid hiker, a history buff, or someone simply seeking a tranquil spot to read a book, Dunlap's embrace of nature offers something for everyone.
Business and Industry
Dunlap, TN, rooted deep in the Sequatchie Valley, has an economic fabric that's as rich and varied as its natural landscapes. Over the years, the town has seen a blend of traditional industries and newer ventures, reflecting both its history and its adaptability to changing times.
Historically, coal mining played a significant role in Dunlap's economy. The remnants of this era are evident in landmarks like the Dunlap Coke Ovens Park, which stands as a testament to the town's coal-mining heritage. Though the mines have long ceased operations, they've left an indelible mark on the local culture and history.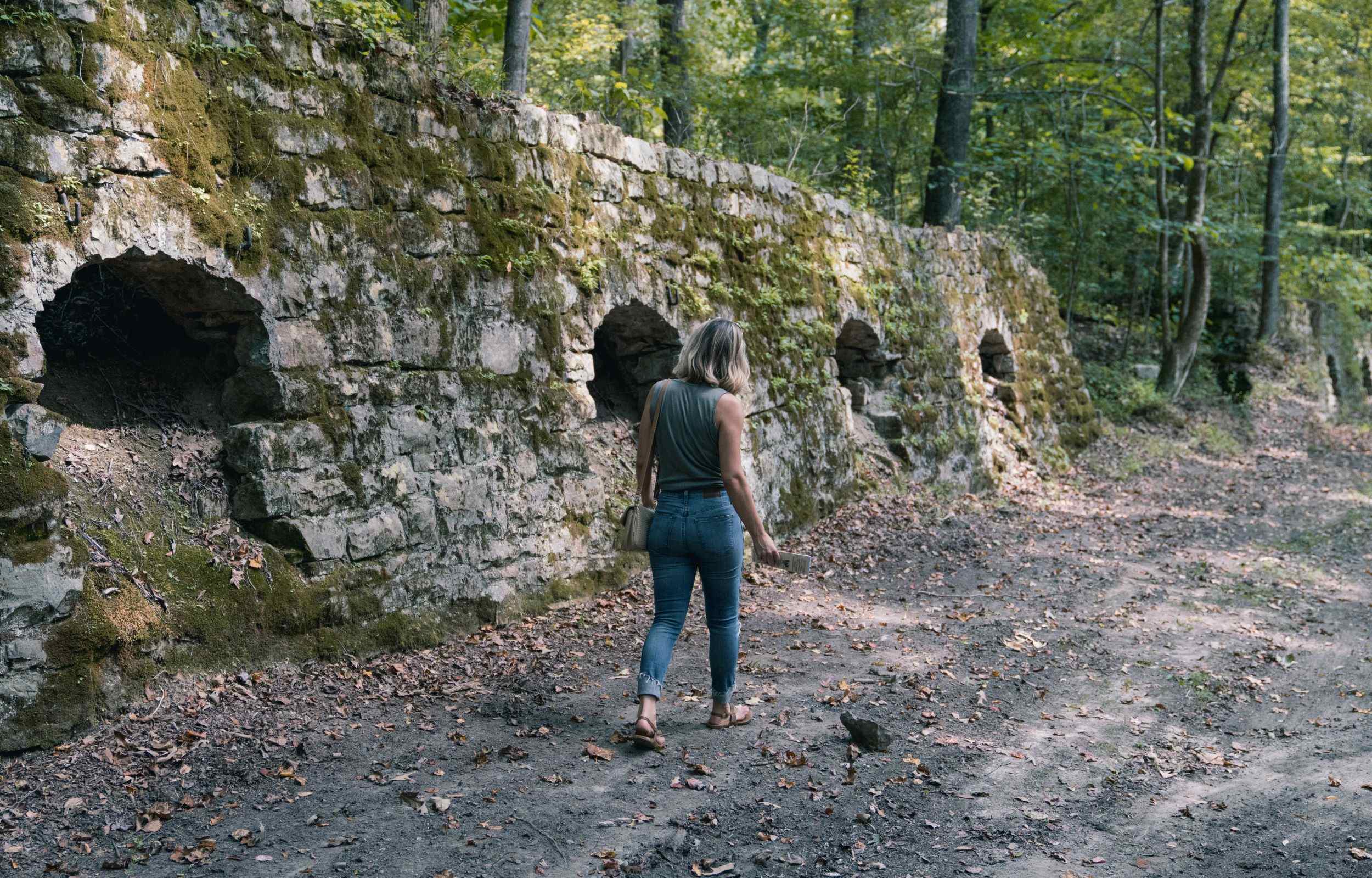 Logging and timber have also been substantial contributors to Dunlap's economy. With vast expanses of forests surrounding the town, timber businesses have thrived, supplying both local markets and areas beyond with quality wood. This industry has not only been a source of revenue but also provided employment opportunities for many residents over the decades.
In more recent times, manufacturing has emerged as a prominent industry in Dunlap. Factories producing a range of products, from automotive parts to household goods, have set up shop in and around the town. These manufacturing units have brought with them a wave of job opportunities and have played a pivotal role in diversifying Dunlap's economic landscape.
Tourism, fueled by Dunlap's scenic beauty and historical attractions, is another growing sector. From hiking trails to heritage sites like the coke ovens, the town draws visitors keen on experiencing a slice of Tennessee's charm. Local businesses, particularly restaurants, B&Bs, and shops, have benefited from this influx of tourists, adding vibrancy to the local economy.
Agriculture, though not as dominant as some of the other industries, continues to play a role in Dunlap's economy. Farms dotting the outskirts of the town produce a range of products, including crops and livestock, catering to both local and external markets.
In essence, Dunlap's economy is a tapestry of old and new, traditional and modern. It's a reflection of the town's resilience, adaptability, and its unwavering commitment to growth and progress.
Airport and Transportation
When living in or visiting Dunlap, TN, it's essential to be aware of the transportation options available, especially when it comes to catching a flight or relying on public transit.
For those in Dunlap needing to catch a flight, the closest major airport is Chattanooga Metropolitan Airport (CHA). Situated about an hour's drive away, this airport serves as a convenient gateway to the skies for Dunlap's residents. It caters to several major airlines, providing both domestic and limited international flights. The drive to Chattanooga Airport is relatively straightforward and scenic, making it less of a chore and more of a pleasant trip through the Tennessee landscape.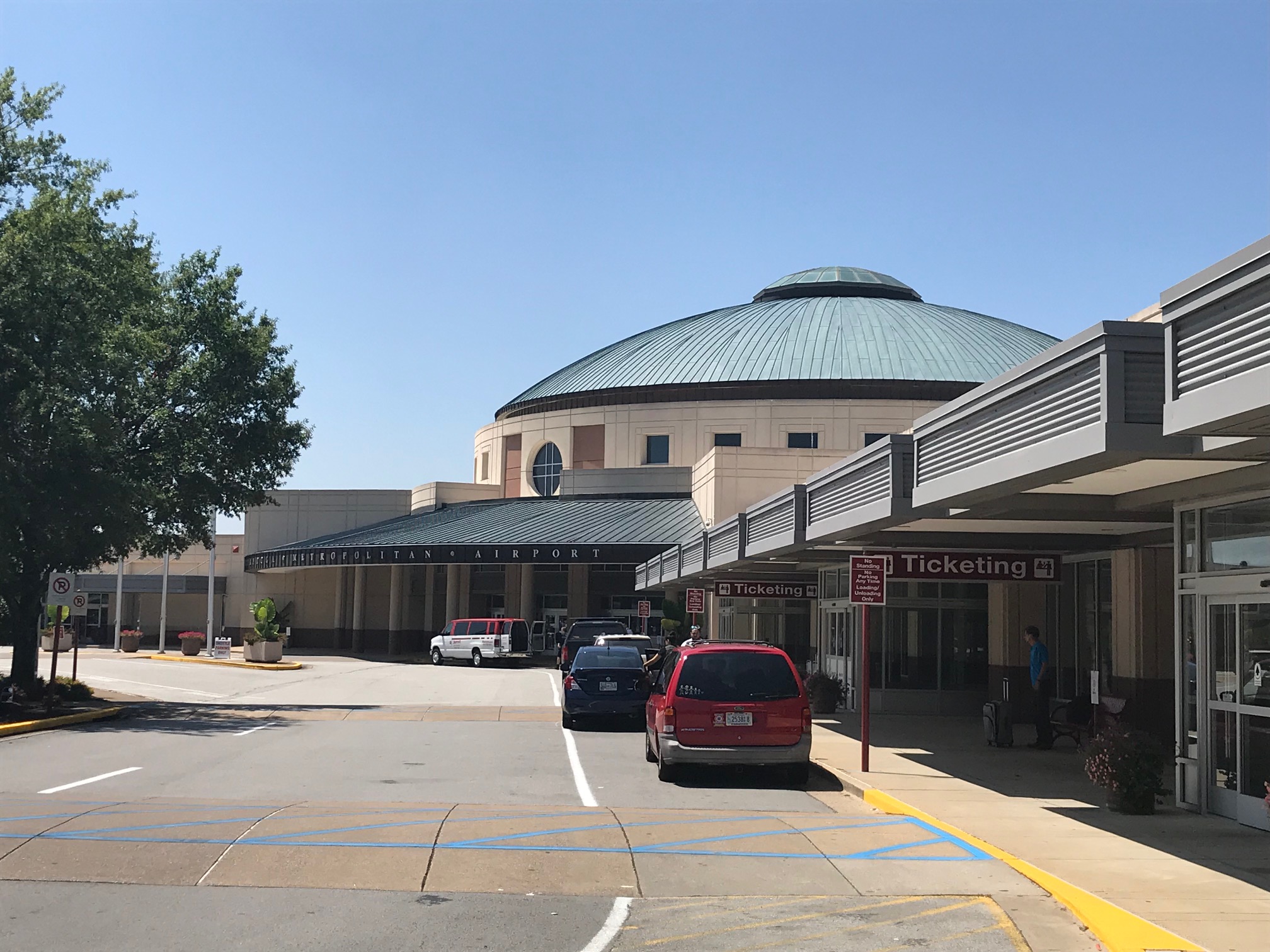 As for public transportation, Dunlap, being a smaller town, has its limitations. There aren't expansive bus or train networks like one might find in metropolitan areas. However, local services cater to the immediate needs of the residents. There are community-driven transportation options that help seniors or those without personal vehicles get around town or even to neighboring areas for essential services.
For those who don't own a car or prefer not to drive, ridesharing services like Uber and Lyft are operational in the region. While they might not be as instantaneous as in larger cities, they do offer an alternative mode of transportation, especially for occasional trips or outings.
In terms of regional transportation, those looking to venture out of Dunlap can use the highways that connect the town to nearby cities. The road network is well-maintained, making road trips or daily commutes to neighboring areas straightforward.
While Dunlap might not have the extensive transportation networks of a big city, it offers a blend of convenience and simplicity. The proximity to Chattanooga's airport and the availability of essential public and private transportation services ensure that residents and visitors can navigate the region with relative ease.
Weather
Dunlap, TN, nestled in the heart of the Sequatchie Valley, experiences the beauty and nuances of all four seasons, painting a picturesque canvas that changes in hues and moods as the year unfolds.
Spring in Dunlap is truly a sight to behold. As winter recedes, the town slowly awakens to blooming flowers, budding trees, and a fresh, crisp air. The temperature begins its ascent from the chill of winter, making outdoor activities all the more appealing. It's during this time that Dunlap's greenery begins to show its vibrancy, making it a favorite season for many.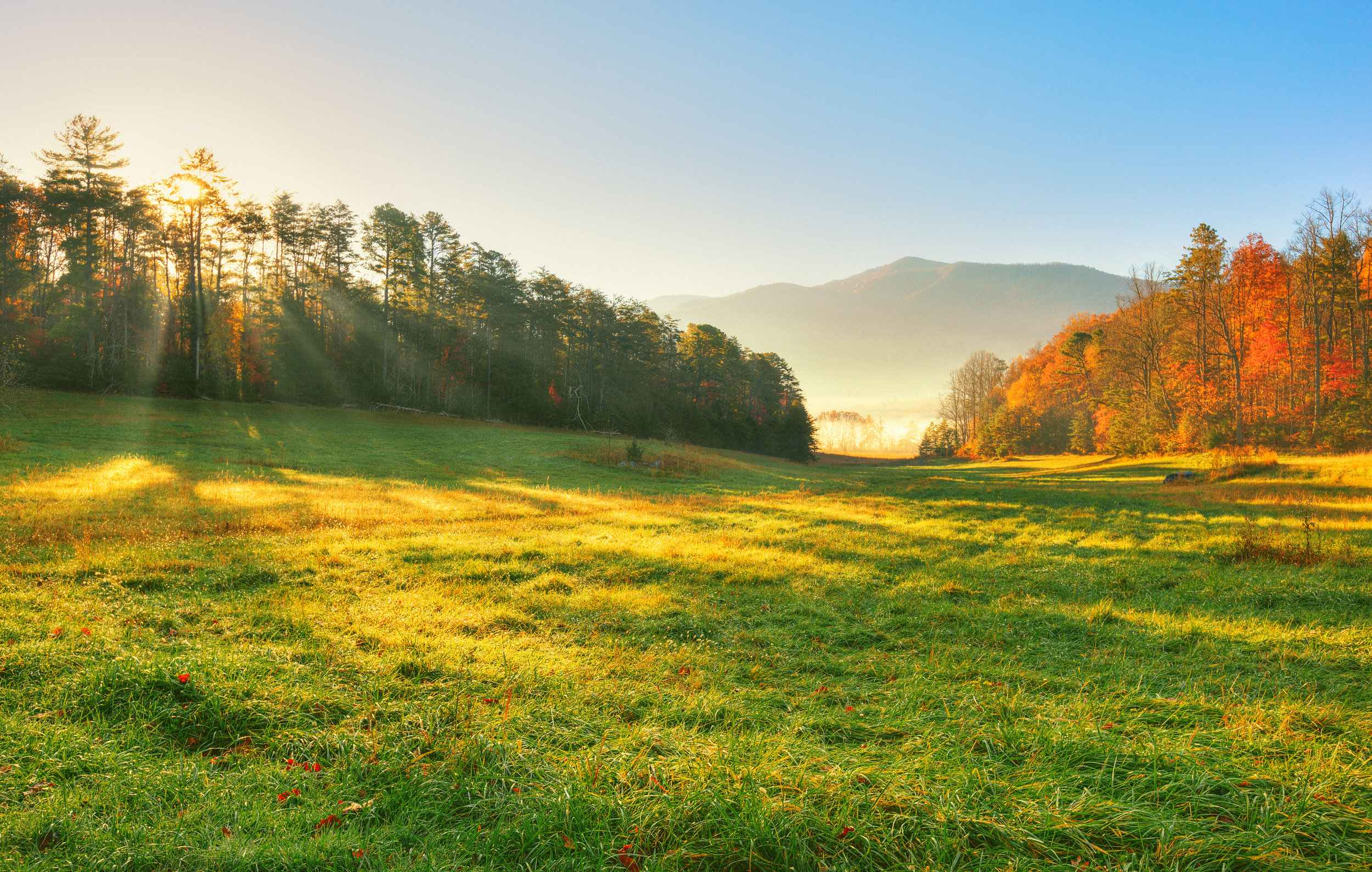 Come summer, Dunlap warms up, with temperatures sometimes soaring into the high 80s or even 90s. While the days can get quite humid and warm, the evenings often bring a pleasant respite with cooler breezes. This is the time when many locals head to the creeks, rivers, or any water body nearby for a refreshing dip or some fishing. The longer days also mean more time for picnics, barbecues, and enjoying the outdoors.
Autumn in Dunlap is synonymous with a kaleidoscope of colors. The town is draped in hues of orange, red, and gold as the trees prepare for the upcoming winter. The temperature starts its descent, bringing with it a crispness that's characteristic of fall. Many residents would argue that this is the best time for hikes and drives around the Sequatchie Valley, given the breathtaking views and comfortable weather.
Winter introduces Dunlap to its colder side. Temperatures often drop to the point where frosty mornings are common, and occasionally, the town might even see a light dusting of snow. While it doesn't experience heavy snowfall like some northern regions, the chill in the air is undeniable. Residents often find themselves gathering around fireplaces, enjoying warm beverages, and bundling up in cozy sweaters.
In essence, Dunlap's weather is a blend of southern warmth and the temperate nuances of the mid-latitude regions. Each season brings with it a unique charm, ensuring that Dunlap always has something new to offer, no matter the time of year.
Private and Public Schools
Education in Dunlap, TN is a reflection of the town's commitment to fostering a community that values learning and growth. The mix of both private and public schools ensures that families have choices tailored to their preferences and values.
Dunlap's public schools fall under the Sequatchie County School District. Among the most prominent is Sequatchie County High School, which enjoys a solid reputation not just for its academic programs, but also for its extracurricular offerings. Many families appreciate the sense of community this school fosters, as well as its dedication to preparing students for both college and future careers. The district also has elementary and middle schools that lay a strong foundation for students, focusing on core academic subjects while also emphasizing arts, physical education, and technology.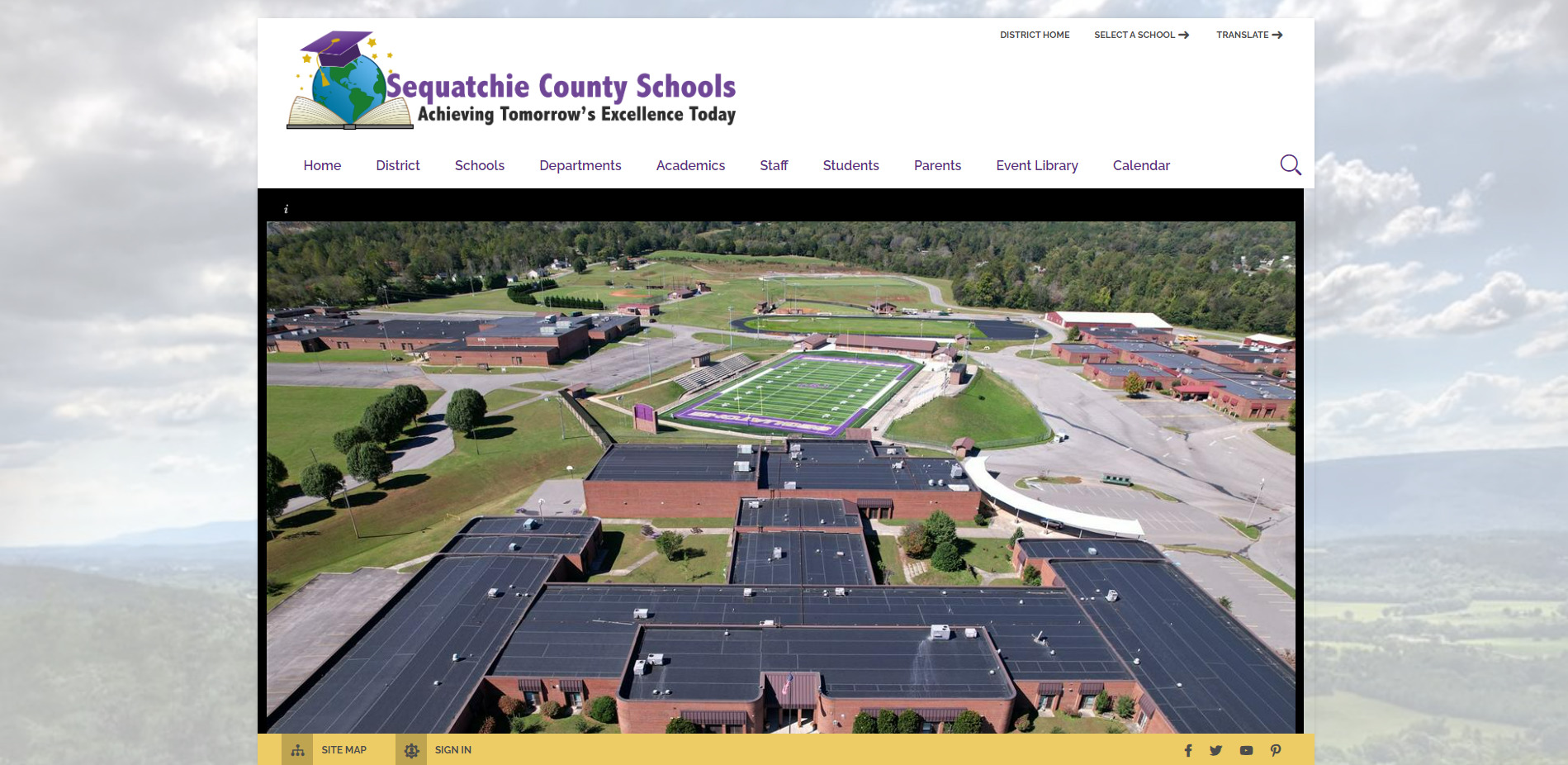 For families leaning towards a more faith-based education, Dunlap offers options like Dunlap SDA School, a private institution that integrates religious teachings into its curriculum. This school and others like it emphasize not just academics, but also character development, rooted in their spiritual beliefs.
Additionally, the town has several preschools and daycares, ensuring that even the youngest members of the community are set on a path of early learning. These establishments focus on foundational skills, social interaction, and fostering a genuine love for learning from the very beginning.
What stands out about Dunlap's educational scene is the tight-knit nature of the community. Teachers, parents, and students often come together for school events, fundraisers, and community service projects. This collaborative approach ensures that education isn't just limited to the classroom; it's a shared responsibility embraced by the whole community.
In essence, whether you're looking at public schools that capture the spirit of the town or private institutions that cater to specific educational philosophies, Dunlap ensures that every child's learning journey is both enriching and comprehensive.
History
Dunlap, situated in the heart of Tennessee's Sequatchie Valley, boasts a rich tapestry of history that intertwines Native American legacies, pioneer spirit, and the ever-evolving American industrial age. Before European settlers arrived, this picturesque land was home to the Cherokee Nation. The valley's fertile soil and abundant resources made it an attractive place for these indigenous peoples, with traces of their presence still evident in the many artifacts and historical sites scattered throughout the area.\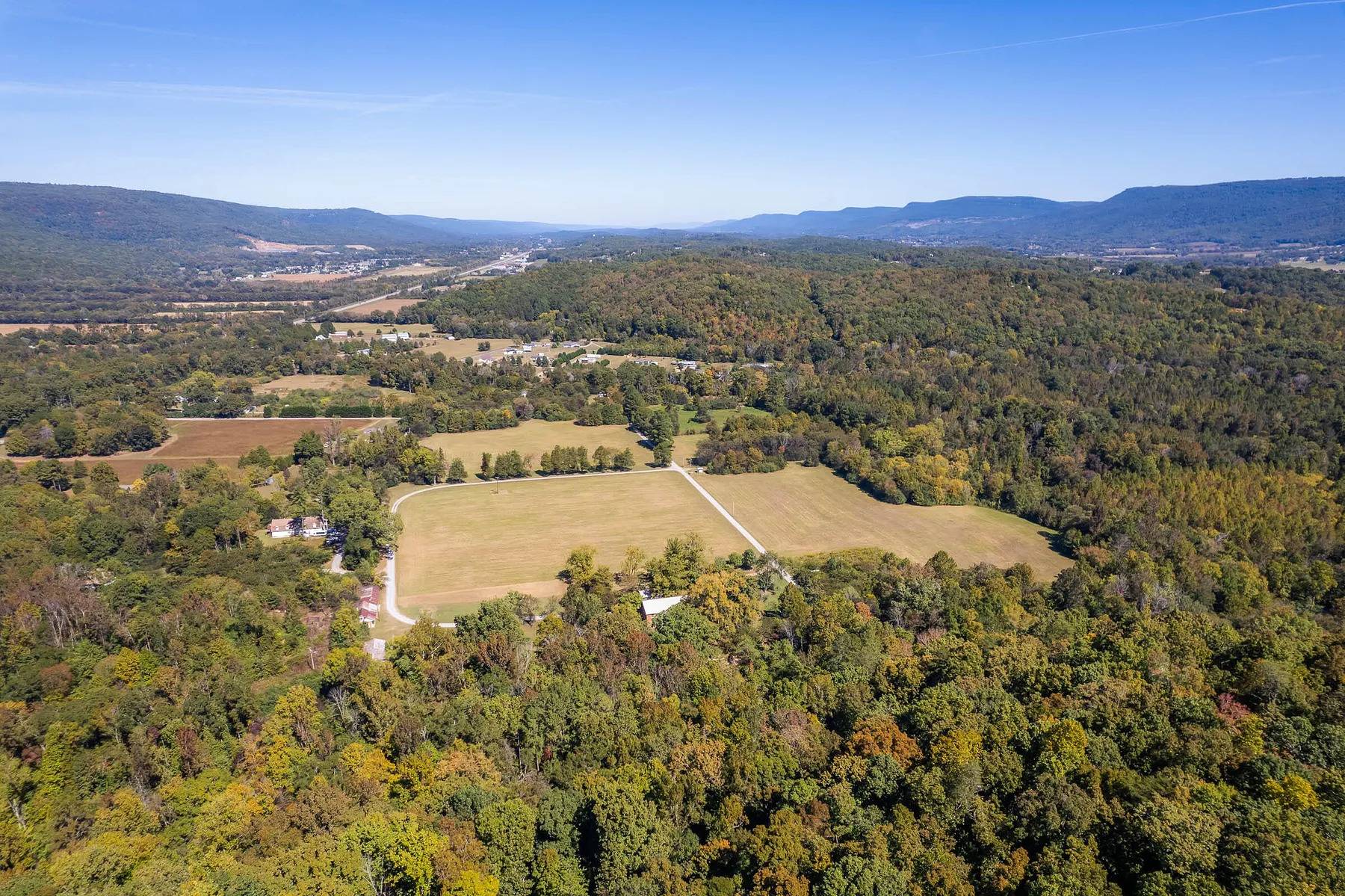 As the European settlers began to explore and eventually settle in the New World during the 18th and 19th centuries, Dunlap experienced a significant transformation. The town itself was established in the 1850s and was named after William Dunlap, a prominent state legislator. As the town grew, it swiftly became a hub of the region, particularly with the introduction of the railroad in the late 1800s. This railroad, which facilitated the transport of goods and people, significantly impacted Dunlap's economic prospects.
However, one of the defining epochs of Dunlap's history was the coal mining era. The late 19th and early 20th centuries saw the valley shift from an agrarian economy to a bustling industrial center, with coal mines being the primary driver. This phase brought prosperity, but it wasn't without its challenges, including the hard labor conditions in the mines and the social changes that came with industrialization. As the decades went on, and as with many coal-mining towns, Dunlap faced economic hardships when the mines started depleting. But the resilient spirit of its inhabitants led them to seek new avenues for growth, including turning to the manufacturing sector. Today, while the mines are long closed, the memories of that era continue to shape the identity and values of the Dunlap community.