Dowelltown, TN Homes for Sale
Dowelltown, TN Homes for Sale
September 27, 2023
Nestled in the heart of DeKalb County, Dowelltown, Tennessee is a serene enclave that offers an ideal mix of small-town charm and natural beauty. If the hustle and bustle of big city life has begun to wear on you, or if you simply crave a change of scenery, Dowelltown may just be the perfect destination. With its verdant landscapes, friendly community, and rich history, this town beckons newcomers looking for a fresh start.
At the heart of Dowelltown's appeal is its tight-knit community. Residents often speak of the genuine warmth and friendliness of their neighbors. Here, you're not just another face in the crowd; you're part of a living, breathing community where everyone knows each other and looks out for one another. It's not uncommon to be greeted with a friendly wave or a heartfelt conversation, even if you're new in town.
For nature enthusiasts, Dowelltown offers an abundance of outdoor activities. Its proximity to pristine lakes, rolling hills, and picturesque trails makes it an ideal haven for those looking to reconnect with nature, be it through fishing, hiking, or simply enjoying a quiet evening under the stars.
When it comes to finding a home in Dowelltown, options are diverse, ranging from quaint cottages to more expansive family homes. The property market in this town offers a unique blend of historic charm and modern amenities. Whether you're looking for a traditional home that tells a story of its own or a new build that caters to contemporary tastes, Dowelltown has something for everyone.
Relocating to a new place always comes with its fair share of challenges. However, the welcoming community of Dowelltown, paired with its picturesque setting, makes the transition not only smoother but also highly rewarding. As you embark on this exciting journey to find your dream home in Dowelltown, Tennessee, know that a world of discovery, friendship, and lasting memories awaits you. Welcome to your new beginning!
Housing Market
Dowelltown, TN, though small in size, offers a unique housing market that reflects its charming rural character. The homes here, often spaced generously apart, offer residents a sense of tranquility and privacy. Unlike bustling urban centers where high-rises and modern apartment complexes dominate, in Dowelltown you're more likely to encounter single-family homes, many of which boast sizable yards and gardens.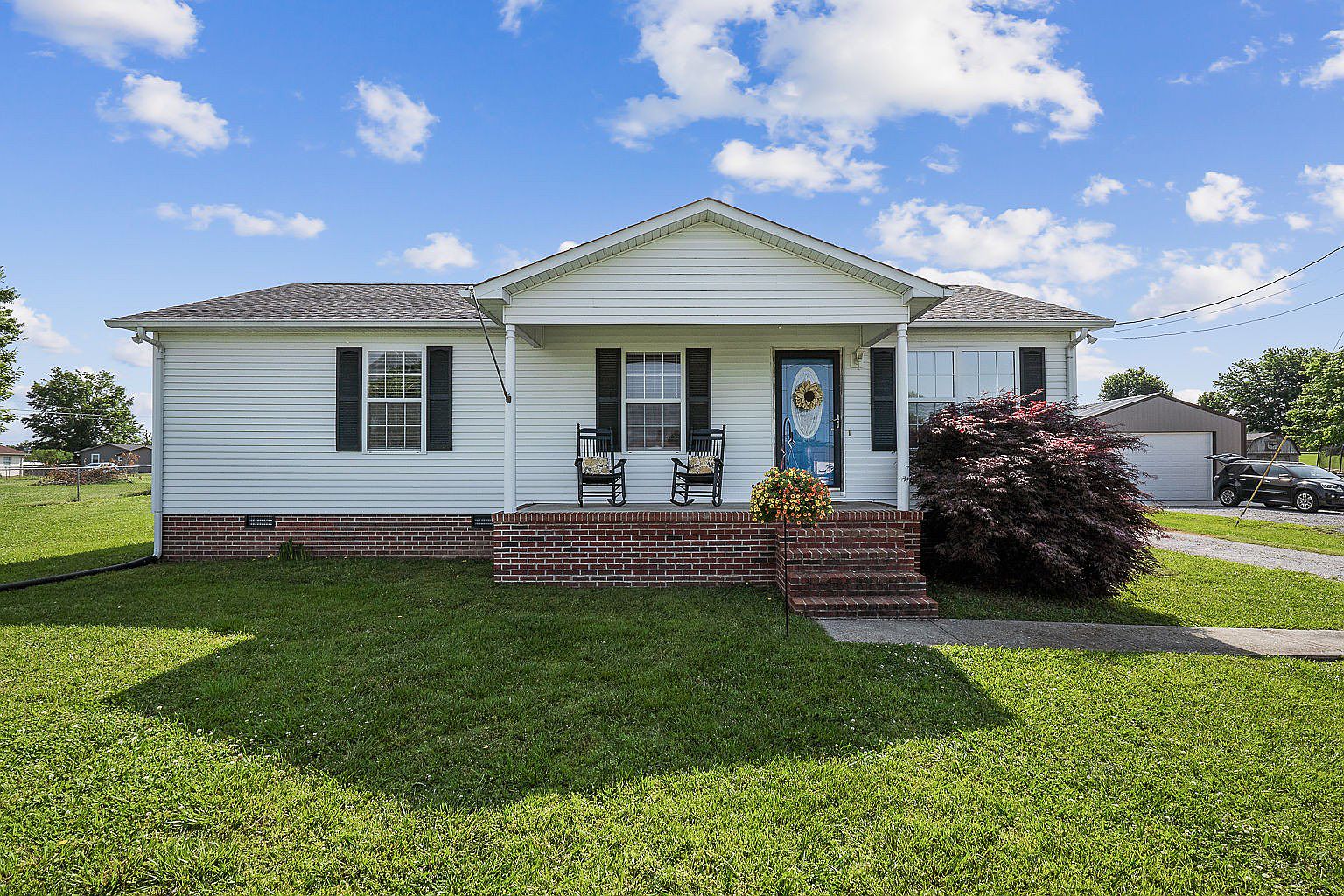 A significant number of the homes in Dowelltown wear a historic charm. You can find beautiful examples of early 20th-century architecture, with houses that have been well-preserved or renovated to meet modern standards while still retaining their vintage appeal. These homes, often featuring hardwood floors, fireplaces, and classic porches, tend to offer a cozy and timeless ambiance.
While the town has its share of historic homes, there are also areas of newer development. For families or individuals seeking contemporary amenities and designs, there are newer constructions available that cater to these tastes. These homes often include modern kitchens, spacious open floor plans, and energy-efficient features. The blend of old and new in Dowelltown provides potential homeowners with a range of choices that can fit varying budgets and preferences.
The property values in Dowelltown are generally more affordable than those in larger cities, making it an attractive option for both first-time homebuyers and those looking to downsize or escape urban life. Given its proximity to natural beauty, it's also not uncommon to find properties here that offer stunning views of the Tennessee landscape. Whether you're dreaming of a hilltop home with sweeping views or a cozy nook surrounded by trees, the housing market in Dowelltown likely has something to cater to your aspirations.
Nearby Cities
Dowelltown's neighboring cities and towns each come with their distinct flavor and appeal, making this region of Tennessee both diverse and fascinating.
Smithville, just a stone's throw away from Dowelltown, is often the first stop for those branching out from Dowelltown's housing scene. As the county seat of DeKalb County, Smithville offers a more vibrant housing market. Here, you'll find a blend of historic homes and newer constructions, reflecting its growth over the years. The city's proximity to Center Hill Lake also makes it a hotspot for those seeking lakeside properties or homes with scenic water views. Beyond the housing, Smithville's annual Fiddler's Jamboree and Crafts Festival brings a unique vibrancy to the city, drawing musicians and artisans from all over, ensuring there's always something happening.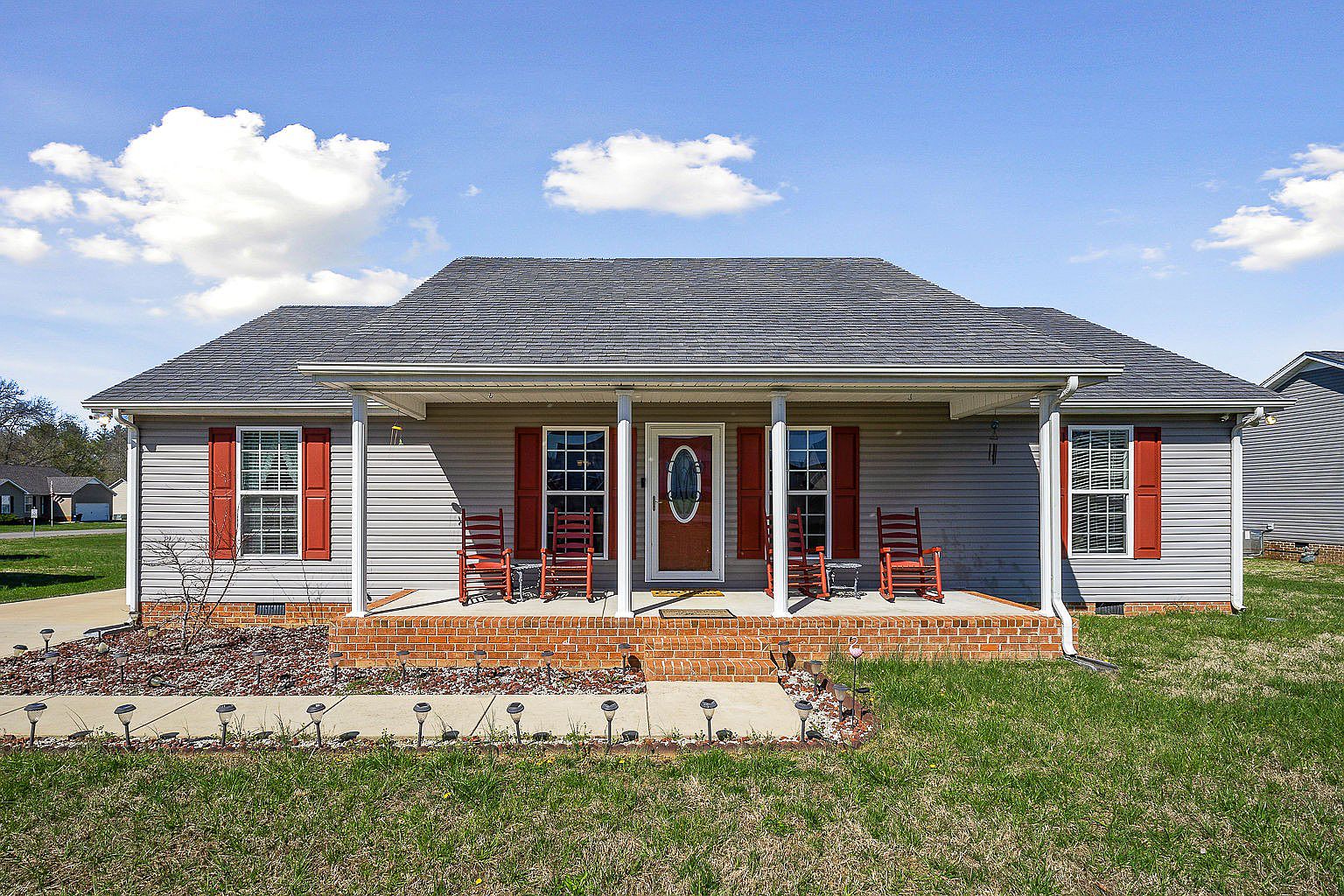 Liberty, another neighboring gem, provides a quieter and more laid-back lifestyle. It's a town that cherishes its past, evident in the preservation of its historic buildings and the stories the locals are eager to share. The housing market in Liberty leans more towards single-family homes, many with expansive yards perfect for those who prioritize outdoor space. This town is a testament to the classic Tennessee lifestyle: slow-paced, friendly, and deeply rooted in community.
Meanwhile, Alexandria paints a picture of small-town charm with a touch of modernity. Its housing market is a mix of charming older homes and newer, more modern establishments. What's unique about Alexandria is its emphasis on community activities. Throughout the year, the town hosts a range of events, from parades to community picnics, which makes it an enticing place for families and individuals craving a close-knit community feel.
Moving on to Gordonsville, this city boasts a unique position at the crossroads of two major highways, making it easily accessible and adding a touch of cosmopolitan flair. Gordonsville's housing market is diverse, with properties ranging from quaint starter homes to larger estates. The town also offers a variety of recreational activities, with parks and natural areas dotting the landscape, making it ideal for those who enjoy an active lifestyle.
Each of these cities adjacent to Dowelltown brings its unique blend of lifestyle, housing options, and community attributes, ensuring that there's a perfect fit for every potential resident. Whether you're looking for bustling community events, serene landscapes, or historical charm, you're sure to find it in one of these charming Tennessee towns.
Top Neighborhoods
Dowelltown, TN, may be a small enclave, but it doesn't skimp on offering residents a taste of true southern living. Delving into its residential neighborhoods gives a clearer picture of what life here can be like.
One of the most beloved areas within Dowelltown is the Old Town district. This area boasts homes that whisper tales of yesteryears, with architecture reminiscent of times gone by. As you stroll through these streets, you'll encounter charming homes with wrap-around porches, picket fences, and beautifully maintained gardens. The Old Town district isn't just about the homes; it's also about the sense of community. Neighbors greet each other by name, and it's common to see families taking leisurely evening walks or kids playing in their front yards.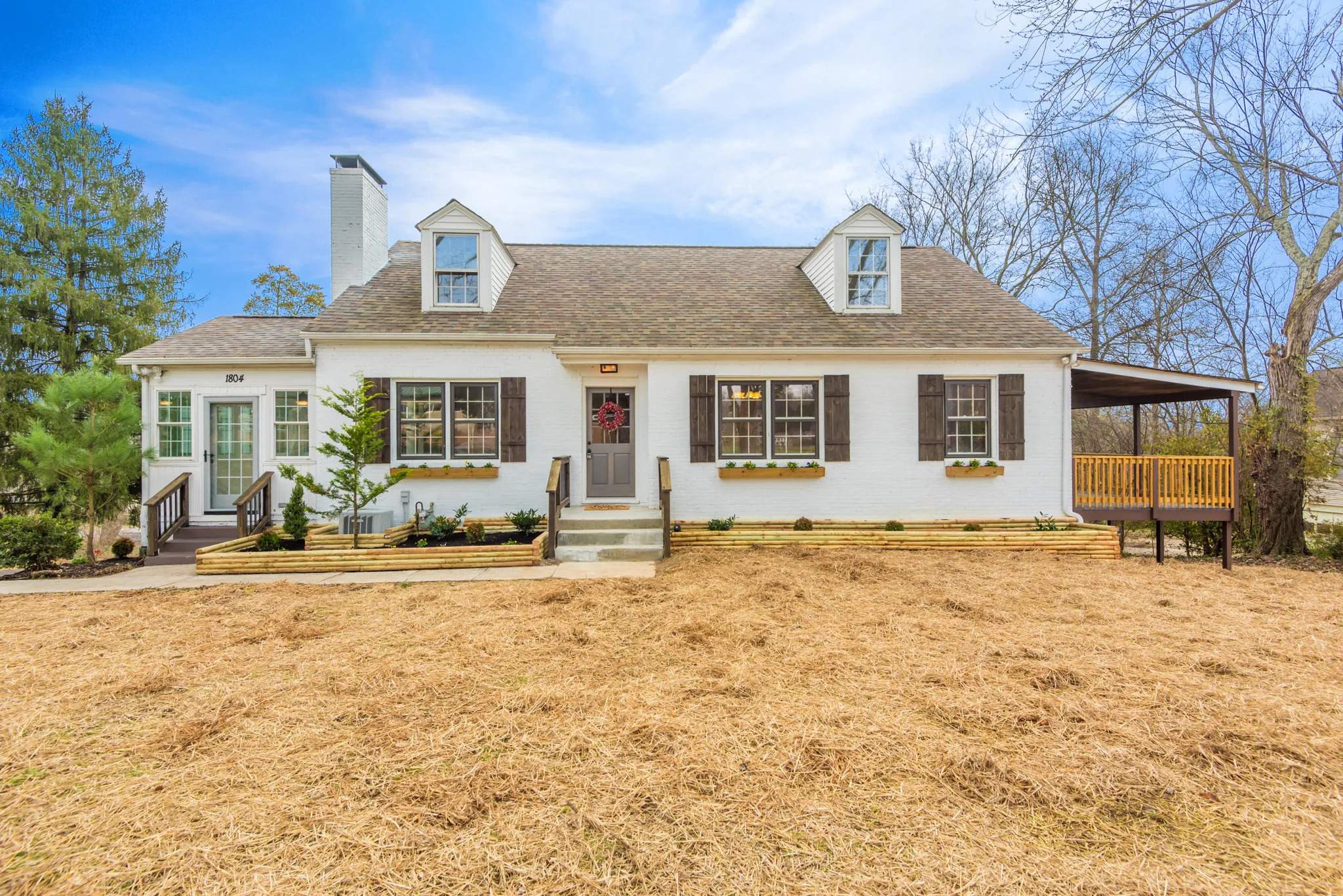 The Riverside Drive area, closer to the nearby water bodies, is another sought-after neighborhood. Homes here often come with the added luxury of water views or even direct access to the river or lake. The serenity that water brings is palpable in this neighborhood. It's a favorite among those who enjoy activities like fishing, canoeing, or just the simple pleasure of a waterside picnic on weekends.
For those who prioritize newer constructions and modern amenities, the Cedar Lane neighborhood offers a selection of contemporary homes. Many of these properties come with expansive yards, open floor plans, and updated features. This area has attracted a number of younger families, creating a lively and dynamic community feel. Playgrounds and communal areas are aplenty, making it easy for neighbors to connect and children to make lifelong friends.
Lastly, the Hilltop Estates offers a unique blend of seclusion and expansive views. As the name suggests, homes here are perched atop gentle hills, providing residents with panoramic vistas of Dowelltown's picturesque surroundings. This neighborhood is perfect for those who want a balance of community and privacy. The larger plots of land mean more space between homes, but the communal spirit remains strong, with neighbors often coming together for gatherings and celebrations.
Each of these neighborhoods in Dowelltown has its own distinct flavor and attributes, ensuring that every resident finds a corner of the town that feels just right for them. Whether it's the historic charm of Old Town or the modern appeal of Cedar Lane, Dowelltown offers a delightful mix of residential options.
Top Condos & Townhomes
Dowelltown, TN, is predominantly known for its single-family homes and vast landscapes, but over the years, it has also seen the rise of condo and townhome communities, catering to those who prefer a different kind of living experience.
One such community that's been receiving attention is The Dowelltown Residences. Located at the heart of the town, this condo complex offers modern amenities coupled with the convenience of location. Residents appreciate the shared facilities such as the swimming pool, fitness center, and community lounges. With a blend of one to three-bedroom units, this community caters to a diverse range of residents, from young professionals to retirees.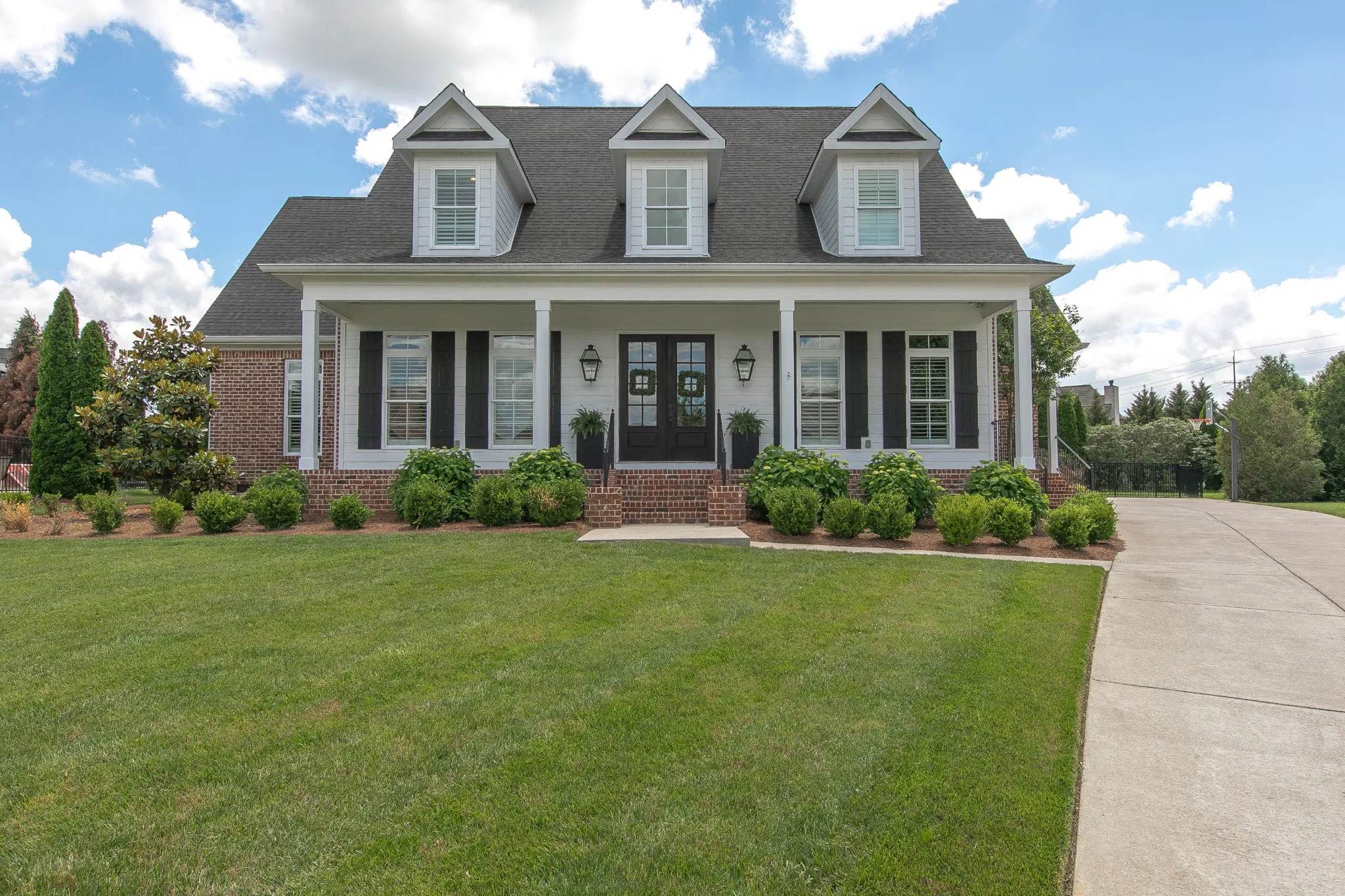 Maple Grove Townhomes, another noteworthy community, offers a harmonious blend of townhome living with a touch of nature. Nestled near a grove of maple trees, residents here enjoy the changing colors of the seasons right outside their windows. The units in this community boast spacious interiors, private patios, and attached garages, making them feel more like homes than typical townhouses. The communal areas, like playgrounds and picnic spots, ensure that there's a sense of community among residents.
Water's Edge Condominiums, located close to Dowelltown's water bodies, provides a tranquil living experience for its residents. Known for its serene water views and peaceful surroundings, this community offers a range of units from studio apartments to spacious three-bedroom condos. An added advantage of living here is the easy access to waterside activities. Kayaking, fishing, or just evening walks by the water become a part of daily life for the lucky inhabitants of Water's Edge.
Lastly, Cedar Park Condos, a newer addition to Dowelltown's landscape, is gaining popularity for its contemporary design and amenities. These condos come equipped with modern finishes, rooftop terraces, and smart home features. The community also hosts monthly events, fostering a vibrant and connected environment for its residents.
For those considering a move to Dowelltown but leaning towards condo or townhome living, these communities offer a range of options, each with its unique charm and set of advantages. Whether it's the convenience of The Dowelltown Residences or the nature-inspired living at Maple Grove Townhomes, there's something in Dowelltown for every condo or townhome enthusiast.
Cost of Living
When discussing the cost of living, Dowelltown, TN, often emerges as an attractive choice, especially when compared to many metro cities and other parts of the USA. Nestled in the heart of DeKalb County, Dowelltown offers an affordable lifestyle without compromising on quality.
In cities like New York, Los Angeles, or San Francisco, the average rent or mortgage payments can be staggering. These costs often require residents to allocate a significant chunk of their income solely to housing. Contrastingly, in Dowelltown, housing costs are considerably lower. Whether renting or buying, residents typically find that they get more square footage for their dollar. This means larger homes, expansive yards, and more personal space, all for a fraction of what one might pay in a major metropolitan area.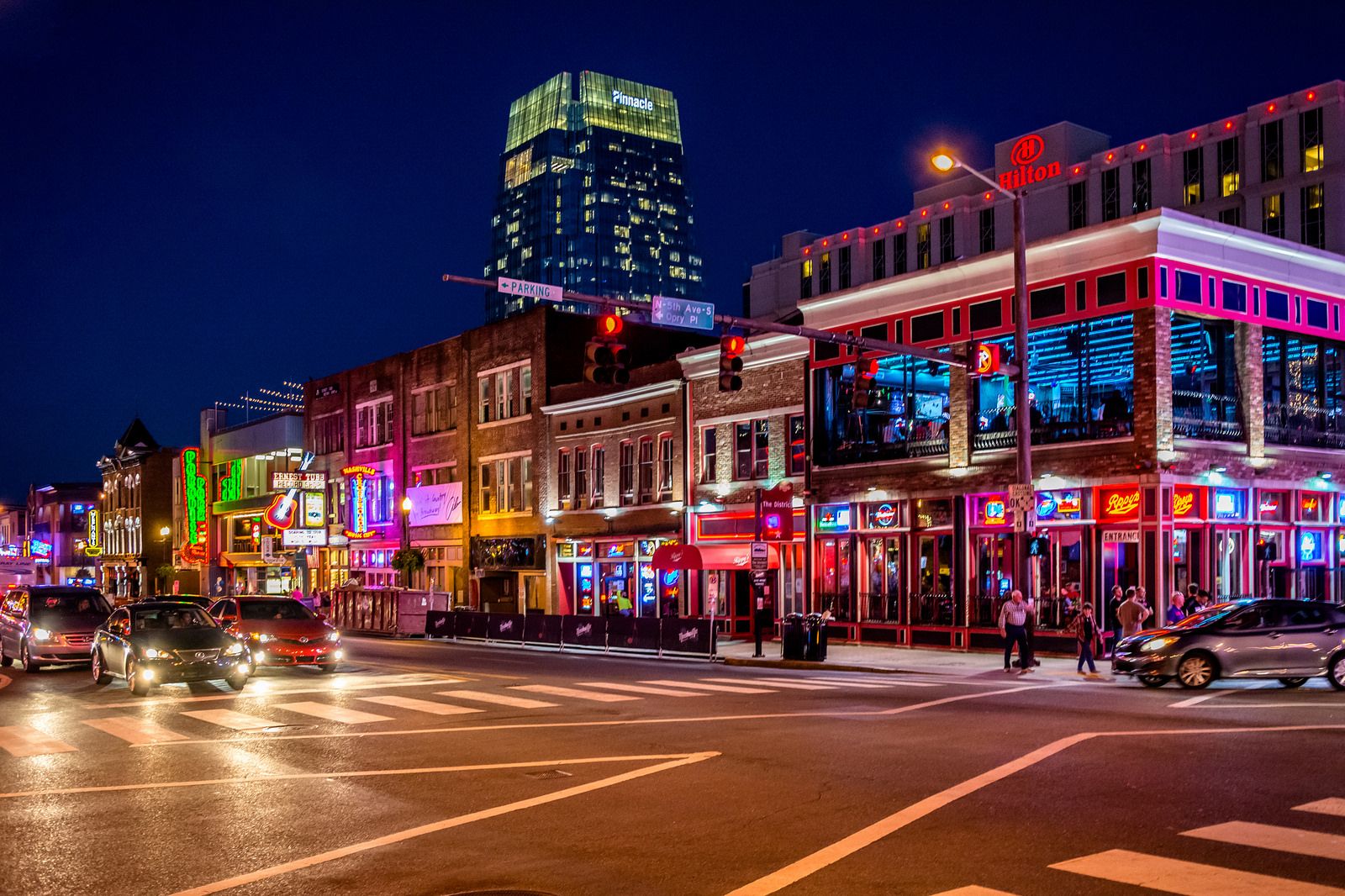 Beyond housing, everyday expenses in Dowelltown, such as groceries, transportation, and utilities, are also generally more reasonable. Dining out, for example, doesn't always mean breaking the bank. Local eateries offer delicious meals at prices that are often much lower than comparable dishes in larger cities.
Now, it's worth noting that salaries in more populated areas might be higher. Major cities often host a range of industries and headquarters, which can lead to competitive salaries. However, when factoring in the cost of living, the financial advantages of these higher salaries can quickly diminish. In Dowelltown, while incomes might be somewhat more modest on average, the reduced living costs mean that many residents find their purchasing power to be higher. This often translates to a more comfortable lifestyle, with the ability to save, invest, or spend on leisure and hobbies.
Another facet to consider is the less tangible, but equally important, quality of life. While Dowelltown might not have the same buzzing nightlife or vast array of cultural institutions as a place like Chicago or Miami, it offers a slower pace of life, close-knit community vibes, and natural beauty – attributes that many people value, especially as they consider raising families or retiring.
All in all, while the hustle and allure of big cities are undeniable for many, the affordable and relaxed charm of places like Dowelltown presents a compelling argument for those looking to stretch their dollar and enjoy a different pace of life.
Restaurants and Dining
Dowelltown, TN, may be a smaller locale, but when it comes to dining, it doesn't shy away from presenting a palatable array of options for both residents and visitors. The restaurants in Dowelltown encapsulate its southern charm and hospitality, making dining out not just a meal, but an experience.
At the heart of Dowelltown's culinary scene is Mama Jane's Diner, an establishment that has stood the test of time. A favorite among locals, this diner serves classic American fare. Think hearty breakfasts, sumptuous sandwiches, and pies that take you right back to grandma's kitchen. The ambiance at Mama Jane's is equally comforting, with checkered tablecloths and servers who probably know your name and usual order.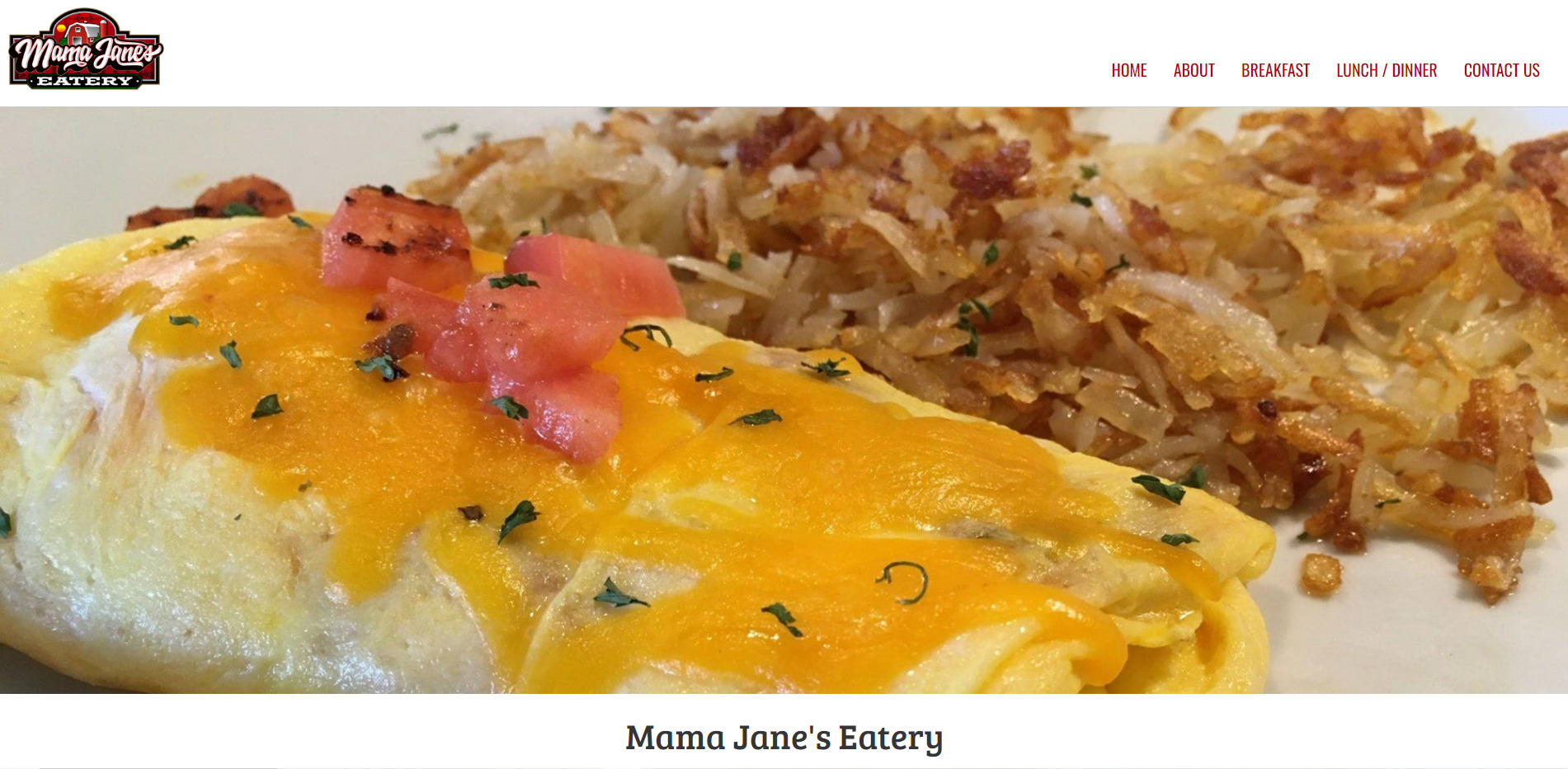 For those in the mood for something spicier, El Ranchero Grill offers a delightful spread of Mexican dishes. From sizzling fajitas to generously stuffed burritos, the menu here promises authentic flavors and spices. The margaritas, often lauded for their perfect balance of tart and sweet, are a must-try for anyone dining here.
Dowelltown's Pizza Palace is another gem, especially for those nights when only a slice of cheesy goodness will do. Their thin crust pizzas, topped with an array of fresh ingredients, have garnered a loyal following. But beyond pizzas, their pasta dishes and garlic knots are also noteworthy and have left many patrons coming back for more.
For a more refined dining experience, The Dowelltown Bistro stands out. This eatery, with its chic interiors and curated menu, offers a fusion of southern and contemporary cuisine. Their dishes, which change seasonally, showcase local produce and meats. Whether it's a fresh salad in the summer or a warming stew in the winter, the chefs here ensure that each dish is both flavorful and beautifully presented.
Lastly, no culinary journey in Dowelltown would be complete without stopping by Baker's Delight. This quaint bakery serves an array of pastries, cakes, and bread. Many residents swear by their morning ritual of a coffee paired with a fresh croissant or muffin from this beloved spot.
While Dowelltown might not have the extensive culinary offerings of a larger city, its dining options provide a delightful mix of flavors, ensuring that there's something for every palate and occasion. It's a testament to the town's ability to blend tradition with innovation, all while keeping the community's tastes at heart.
Shopping and Entertainment
Dowelltown, TN, with its tight-knit community and serene ambiance, may not be a bustling metropolis, but it's got its share of entertainment and shopping options that beautifully reflect its unique character and charm.
Entertainment in Dowelltown often revolves around community events and natural attractions. The Dowelltown Outdoor Theatre, for instance, is a favorite among locals. This venue frequently hosts movie nights, live music, and even plays, all under the stars. The atmosphere, with families laying out blankets and enjoying snacks, harks back to a simpler time and showcases the town's close-knit community spirit.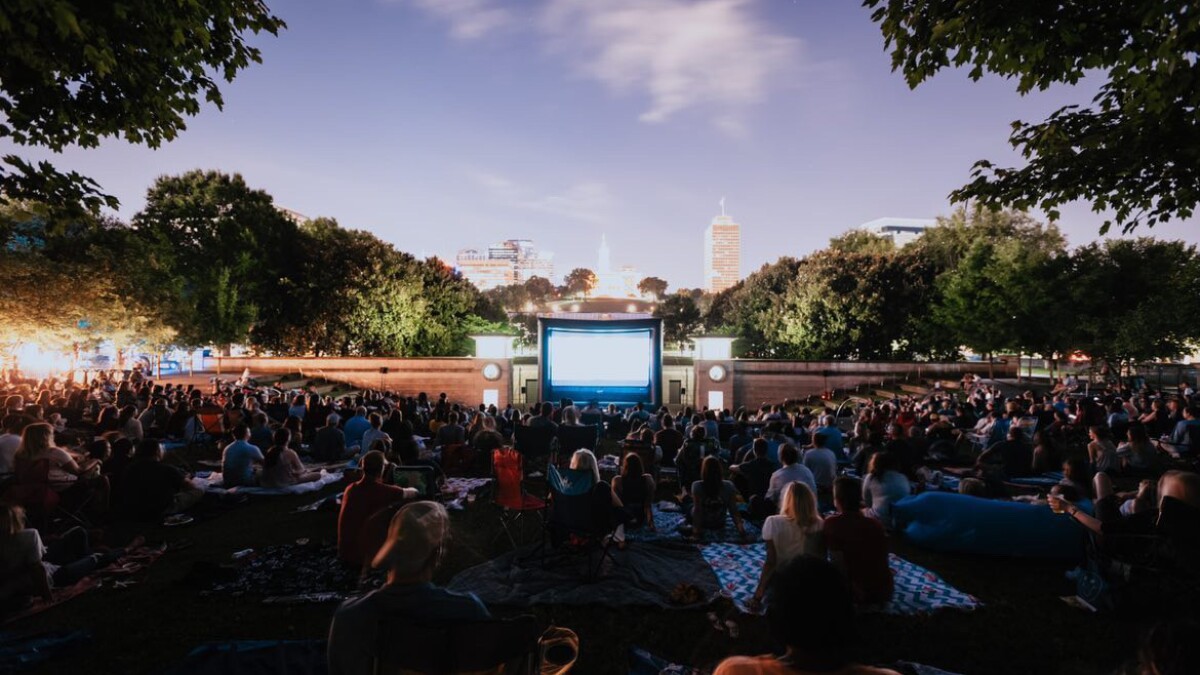 Nature lovers can find solace in the numerous trails and parks dotting Dowelltown. The Riverside Park, aside from offering splendid views of the river, frequently becomes the hub for local events, be it a summer fair, farmers' market, or a music fest. For those who fancy fishing or boating, the nearby lakes provide ample opportunities for weekend escapades.
When it comes to shopping, Dowelltown offers a quaint but satisfying experience. Main Street is lined with an array of local stores, each with its own story. There's Martha's Vintage Boutique, where locals and visitors alike can discover unique clothing pieces and accessories that are hard to find elsewhere. For book lovers, The Dowelltown Book Nook is a haven, offering a mix of classic literature, local authors, and even some unexpected finds in its cozy corners.
If you're in search of handcrafted items or gifts, Artisan Alley has you covered. This store showcases local craftsmanship, ranging from pottery and jewelry to paintings and sculptures. It's not just a shopping spot but also a testament to Dowelltown's vibrant arts community.
Of course, for everyday necessities, there are a few general stores and supermarkets catering to the community's needs. What makes shopping in Dowelltown special, though, is the personalized service. Store owners often know their regular customers by name and are always eager to chat, offer recommendations, or even place special orders.
While Dowelltown might not have the glitzy malls or mega theaters of larger cities, its entertainment and shopping options have a heart and soul that's deeply rooted in community, nature, and local culture. It's a town where experiences are cherished, and the simple pleasures of life are celebrated.
Parks and Nature
Dowelltown, TN, provides residents and visitors with a refreshing escape into the embrace of nature. Its parks and natural settings paint a vivid picture of Tennessee's scenic beauty, making it a delightful haven for nature enthusiasts of all ages.
One of the most cherished spots in Dowelltown is Riverside Park. As its name suggests, this tranquil spot is nestled along the river's edge, offering breathtaking water views. On any given day, you can find locals picnicking by the banks, kids skipping stones across the water, and anglers patiently waiting for their next catch. The walking trails meandering through the park make it ideal for leisurely strolls, where the sounds of chirping birds and rustling leaves offer a calming backdrop.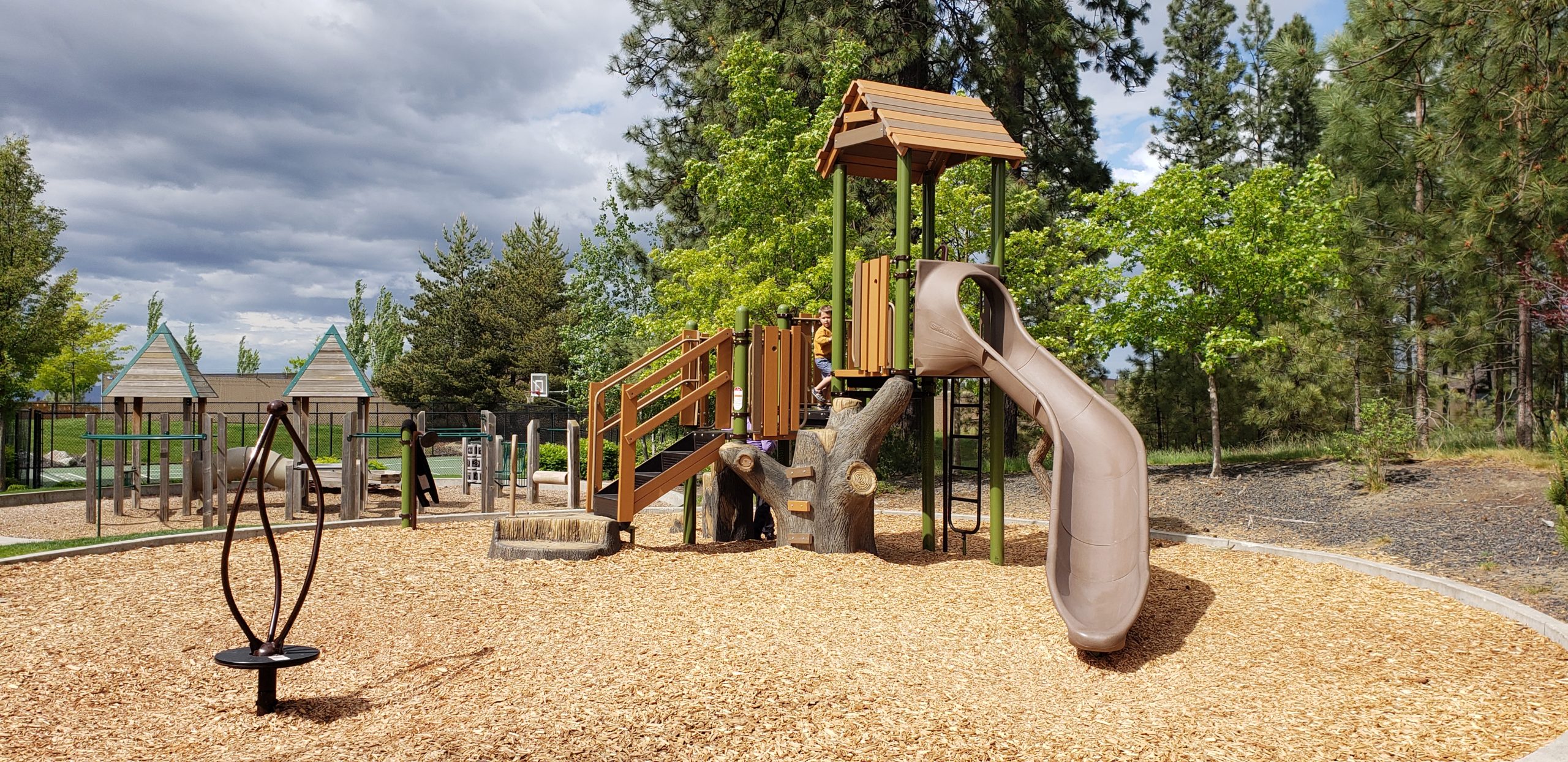 Whispering Pines Nature Reserve, a short drive from the main town, is another gem. This expansive green space is characterized by its dense pine forests. Hiking trails crisscross the reserve, taking visitors on a journey through the serene woods, where the scent of pine fills the air. It's a favorite spot for birdwatchers and those looking to experience the stillness of nature, away from the hum of daily life.
For families, the Community Green is a popular destination. This well-maintained park not only boasts ample green space for picnics and outdoor games but also features a children's playground, making it a weekend favorite for families. The community often hosts events here, from summer fairs to outdoor concerts, turning the park into a lively gathering spot.
Lastly, for those intrigued by botany, the Dowelltown Botanical Gardens is a must-visit. This space showcases a diverse collection of local flora, interspersed with informative plaques detailing the species and their significance. The garden's layout, with its winding paths and strategically placed benches, invites visitors to take their time, soaking in the colors, fragrances, and tranquility.
While Dowelltown might not boast grand national parks or vast wilderness areas, its intimate parks and nature spots offer residents and visitors alike a chance to connect with nature in a deeply personal way. It's a town that understands the value of green spaces, not just as recreational areas, but as essential pockets of calm and beauty amidst the rhythms of everyday life.
Business and Industry
Dowelltown, TN, has, over the years, established itself as a hub for a variety of businesses and industries that shape the town's economic fabric. While it may not have the towering skyscrapers and corporate headquarters of major cities, Dowelltown's business landscape is reflective of its history, geography, and the spirit of its residents.
A significant sector that has roots in Dowelltown's past is agriculture. The fertile lands surrounding the town are dotted with family-run farms, many of which have been passed down through generations. These farms primarily produce a mix of crops, ranging from corn to soybeans, and some have diversified into dairy and poultry. Local farmers' markets often feature the fresh produce from these farms, connecting residents directly with the source of their food.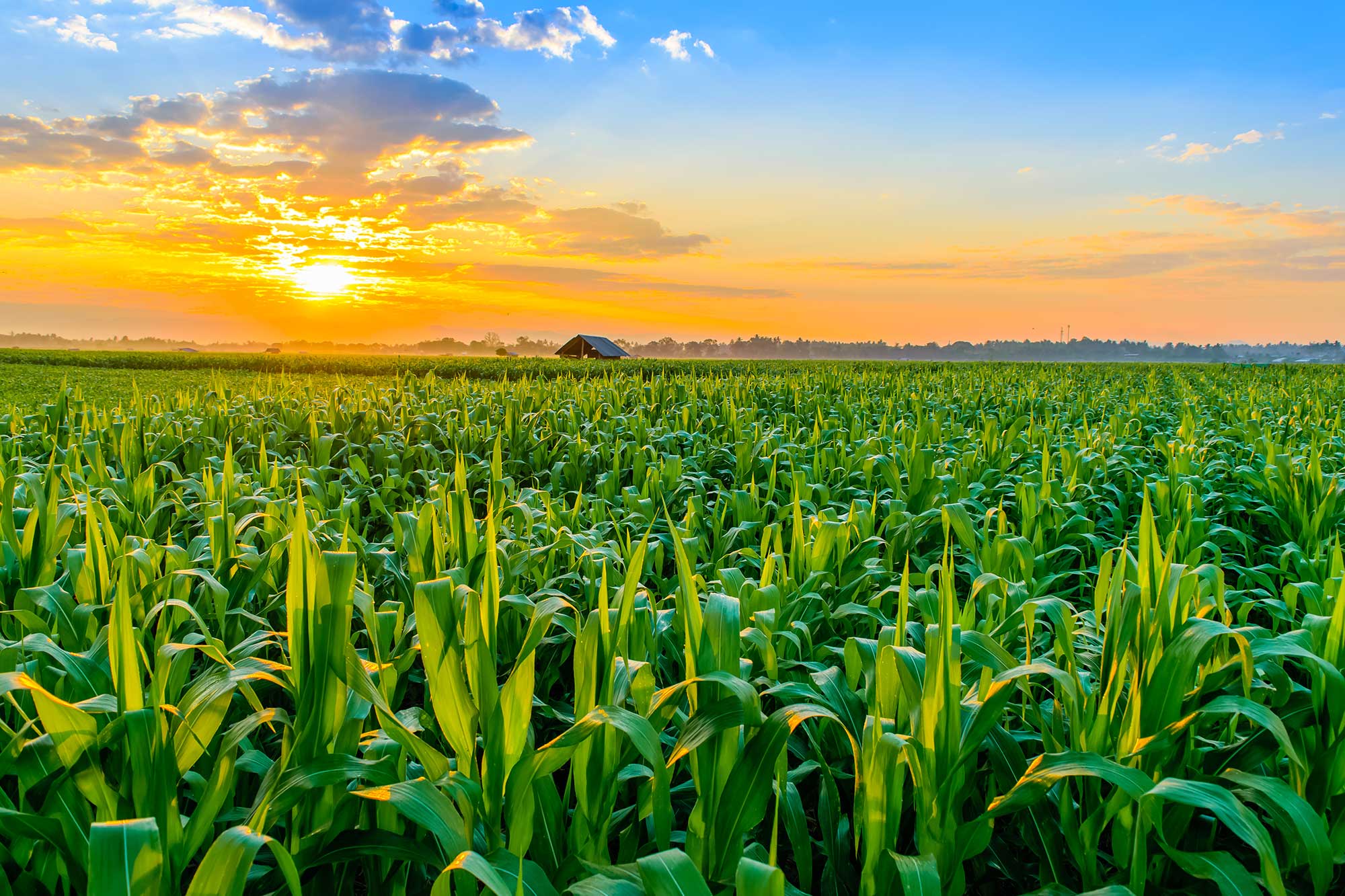 In recent years, there's been a noticeable shift towards agritourism. Several farms now offer guided tours, pick-your-own produce events, and even farm stays, providing an immersive experience for visitors. This has not only given a boost to the local tourism industry but has also allowed farmers to diversify their income sources.
Manufacturing, too, holds a place in Dowelltown's economic tapestry. A few small to medium-sized manufacturing units are located in and around the town, producing goods ranging from textiles to machinery parts. These businesses provide employment to a significant portion of the local population and contribute to the town's economic stability.
Retail and local services are core to Dowelltown's business environment. From quaint boutiques and general stores on Main Street to local diners and coffee shops, these businesses are often the heart and soul of the community. They not only cater to the daily needs of residents but also add character to the town's streets.
Lastly, the rise of remote work and digital connectivity has ushered in a new wave of entrepreneurs and professionals in Dowelltown. Many residents now operate online businesses or work in digital fields, contributing to the broader tech and service industry.
In essence, Dowelltown's businesses and industries, while diverse, share a common thread - they are deeply intertwined with the community. Whether it's the farmer who has tilled the land for decades or the young entrepreneur setting up a digital startup, each contributes to the town's dynamic and evolving economic narrative.
Airport and Transportation
When it comes to connectivity and transportation in Dowelltown, TN, it's essential to understand its positioning in relation to larger hubs and infrastructure. Dowelltown's charm lies in its small-town feel, and while it might not boast a bustling airport or extensive public transport network, it is conveniently located relative to several significant transportation points.
The closest major airport to Dowelltown is the Nashville International Airport, located in Nashville, TN. It's approximately an hour's drive away, which means residents and visitors can access a wide range of domestic and some international flights without much hassle. The drive to the airport is quite straightforward, with scenic views accompanying travelers for most of the journey. This proximity to a significant airport is a boon for business travelers, tourists, and even locals planning vacations or welcoming visiting family and friends.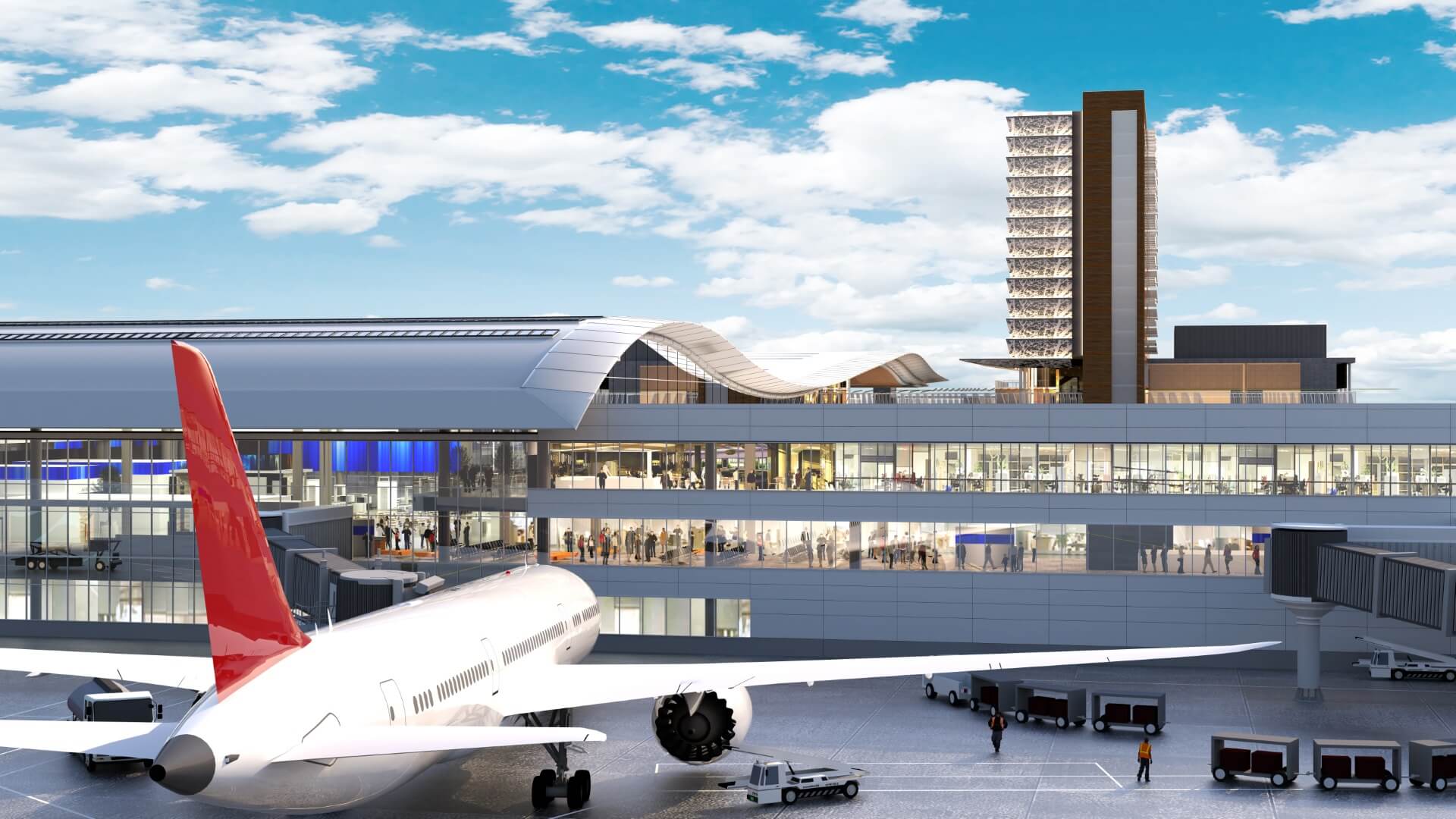 As for public transportation within Dowelltown itself, options are somewhat limited, reflective of its small-town status. There aren't extensive bus or train networks crisscrossing the town. However, there are local shuttle services and taxis that cater to the transportation needs of residents and visitors alike. These services are especially handy for those without personal vehicles or those who prefer not to drive.
For more regular commuting needs, especially for those who work or study in neighboring towns or cities, many rely on carpools or personal vehicles. The roads are well-maintained, and traffic congestion is rarely an issue, making daily commutes relatively stress-free.
In recent years, there's been talk about enhancing transportation connectivity in the region, considering the growth and development in and around Dowelltown. While there might be potential future developments in this sphere, for now, residents and visitors adapt and make the most of the existing transportation avenues, all while soaking in the serenity and beauty that Dowelltown offers.
Weather
Dowelltown, TN, tucked away in the heart of Tennessee, experiences the gentle embrace of all four seasons, each bringing its unique charm to this quaint town. The rhythm of life in Dowelltown is deeply intertwined with these changing seasons, creating a tapestry of experiences for its residents and visitors.
Spring in Dowelltown is truly a sight to behold. As winter's chill recedes, the town bursts into a palette of pastels. Blossoming trees line the streets, with flowers like daffodils, tulips, and dogwoods taking center stage. The air feels fresh, and there's a palpable sense of renewal and optimism. It's the perfect time for outdoor activities, be it a stroll in the park or tending to gardens that come alive with colorful blooms.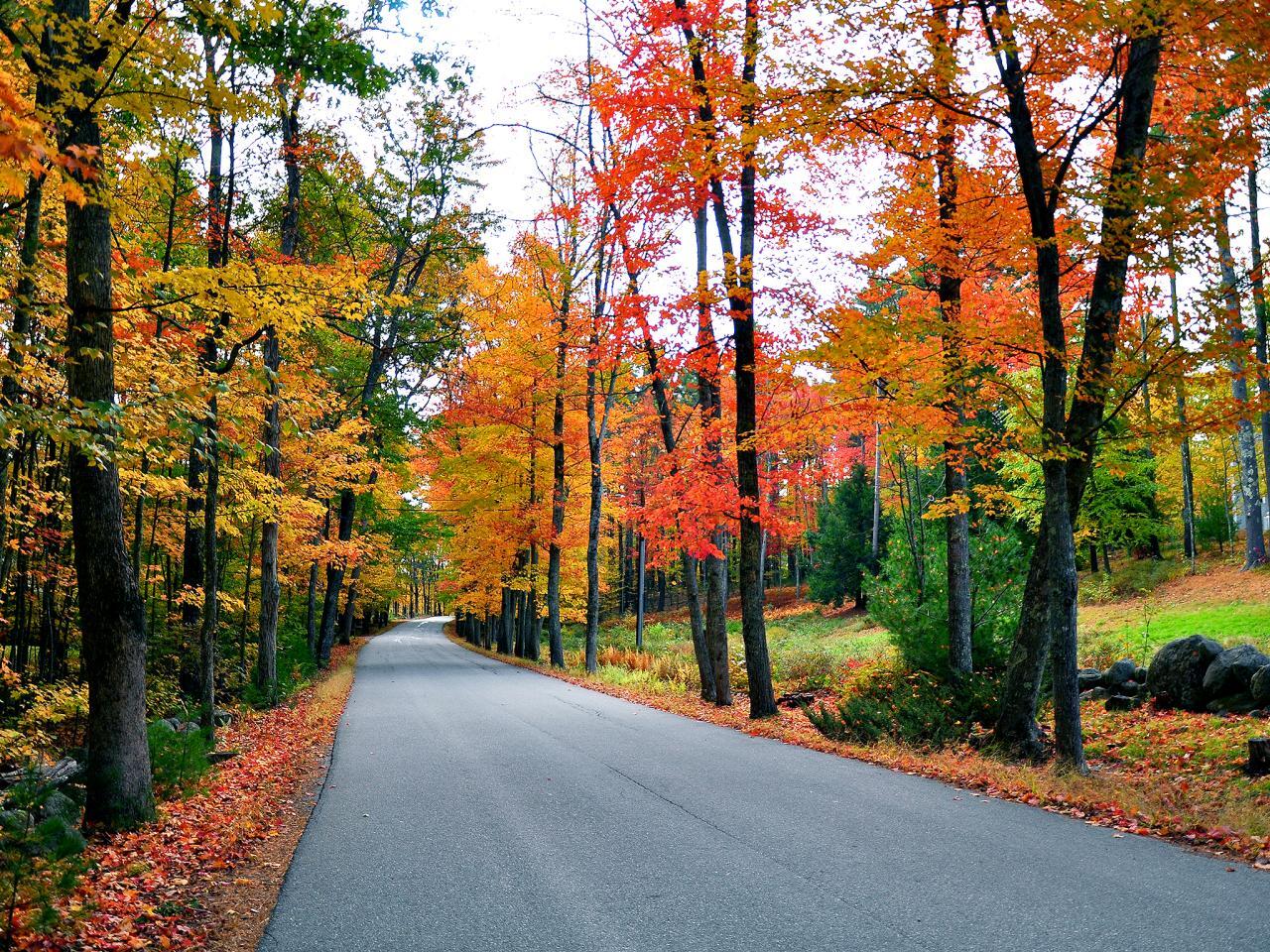 Then comes summer, which in Dowelltown can be warm and humid. Daytime temperatures often rise, but the town's greenery provides a cooling respite. Residents can be found seeking shade under large oak trees or heading to local water bodies for a refreshing dip or a lazy afternoon of fishing. Summer evenings, with their golden sunsets and symphony of crickets, are perfect for barbecues and gatherings on porches.
Fall, or autumn, paints Dowelltown in hues of gold, amber, and crimson. It's a visual treat as trees change colors, creating landscapes that seem straight out of a postcard. The crisp air and the crunch of fallen leaves underfoot evoke a sense of nostalgia. This season is also marked by local harvest festivals, celebrating the bounty of the land and the community's agricultural roots.
Winter in Dowelltown brings a cooler, often brisk atmosphere. While heavy snowfall is not a regular occurrence, occasional snow does blanket the town, transforming it into a winter wonderland. Residents often gather around fireplaces, sipping on hot cocoa or engaging in festive celebrations as the holidays approach. The serene beauty of a frosty morning, with rooftops glistening and the world enveloped in a quiet calm, is something that stays with you.
In essence, Dowelltown's weather and seasons provide a dynamic backdrop to life in the town. Each season, with its distinct character and beauty, shapes the experiences, activities, and even the memories of those fortunate enough to witness them in this charming Tennessee locale.
Private and Public Schools
Education holds a cherished spot in the heart of Dowelltown, TN. As with many facets of this close-knit community, the town's approach to schooling emphasizes both quality and community engagement. The mix of private and public educational institutions in Dowelltown paints a picture of dedication to nurturing the next generation.
The public schools in Dowelltown are part of a larger district, encompassing a few nearby towns. These schools are often the bedrock of the community. Dowelltown Elementary, for instance, is a beacon of pride for many locals. The teachers here are not just educators but often neighbors, friends, or even former students themselves. The school is known for its emphasis on a well-rounded education, intertwining academics with extracurricular activities like music, art, and sports. The parent-teacher associations are particularly active, and it's not uncommon to see parents volunteering for various school events, ensuring that the institution remains responsive to the community's needs.
For families seeking an alternative to the public education system, Dowelltown also has a few private institutions. These schools often offer specialized curriculums or follow distinct educational philosophies. St. Mary's Academy, a well-established private institution in the vicinity, for example, offers a faith-based education. Their smaller class sizes allow for a more personalized approach to learning, and many families appreciate the emphasis on values and character development.
Another notable mention is the Greenwood Montessori School. Catering to the younger age group, it provides an environment where children learn through exploration and hands-on activities, following the Montessori philosophy. Parents often speak of the nurturing environment and the emphasis on fostering independence and curiosity in students.
Regardless of the choice between public or private, what stands out in Dowelltown's educational landscape is the commitment to student well-being and success. Schools here are more than just buildings; they are hubs of community activity, places where lifelong memories are formed, and where the foundations for future success are laid down with care and dedication.
History
Dowelltown, TN, is a place where history whispers from every corner. Nestled in the heart of Tennessee, this charming town has a rich tapestry of stories, woven through the ages, that have shaped its identity.
The town's origins can be traced back to the early 19th century. The land where Dowelltown now stands was once inhabited by Native American tribes, who thrived in this fertile region. The serene landscapes and abundant resources attracted settlers in the early 1800s, mainly of European descent, searching for a place to call home in the New World.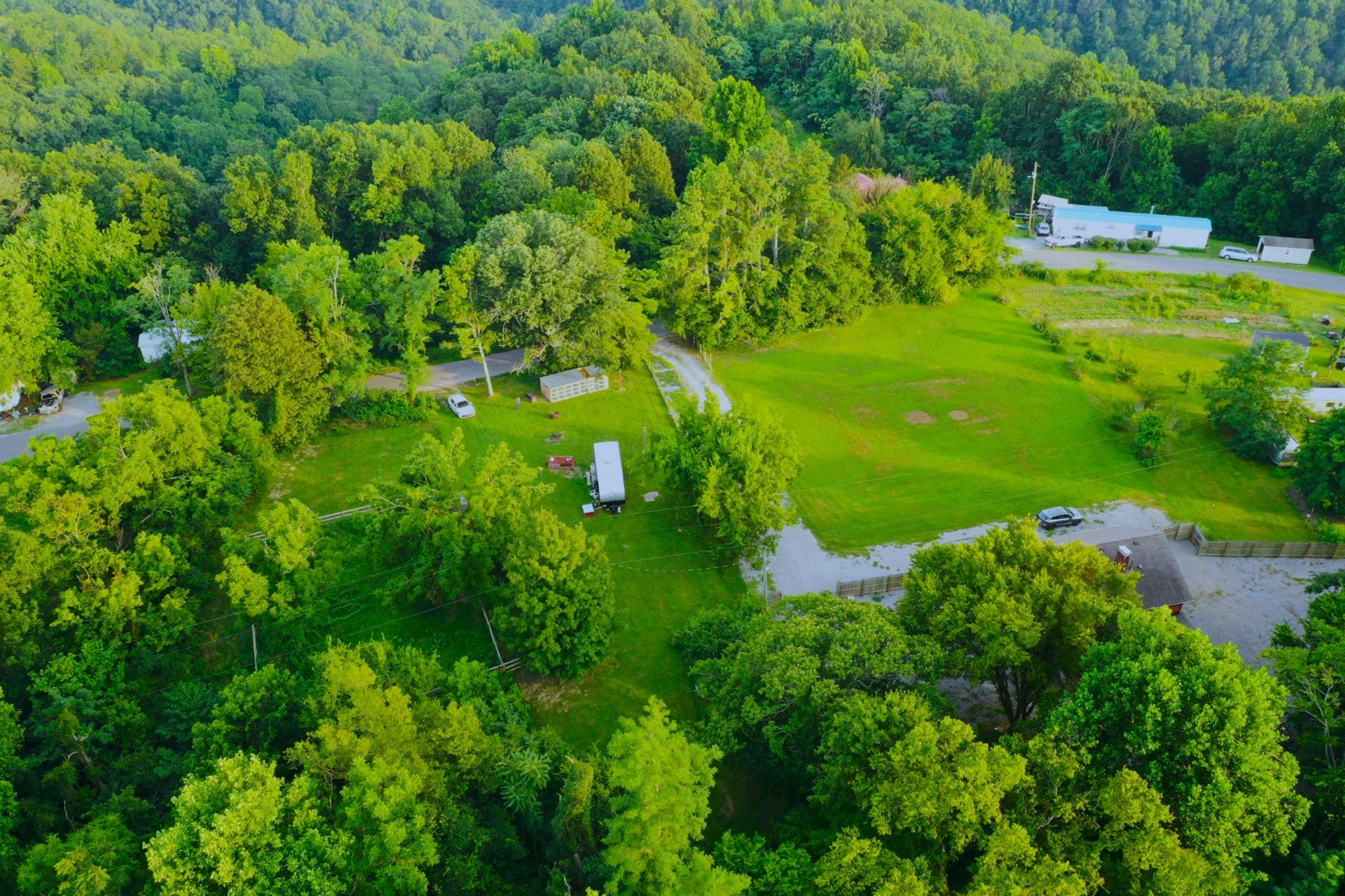 One such settler was Allen Dowell, after whom the town was eventually named. Dowell and his family played a significant role in the town's early development, and it was their influence that set the foundation for the burgeoning community. The Dowell family not only established some of the first businesses but also actively engaged in civic and community-building efforts.
As the decades rolled on, Dowelltown grew steadily, mirroring the broader trends of the American South. The town became a hub for agriculture, with expansive farmlands producing a variety of crops. Cotton, in particular, was a significant cash crop during the 19th century. The presence of local mills further bolstered the economy, providing employment and contributing to the town's growth.
The Civil War left its mark on Dowelltown, as it did on much of Tennessee. The town witnessed its share of skirmishes and was affected by the broader socio-political upheavals of the era. However, the resilient spirit of the residents ensured that Dowelltown emerged from these challenging times, ready to embrace a new chapter.
Throughout the 20th century, Dowelltown continued to evolve, transitioning from a primarily agricultural economy to a more diversified one. Yet, despite the changes, the town has always retained its core values of community, kinship, and reverence for its rich history.
Today, as one walks through the streets of Dowelltown, there's a sense of stepping back in time. Historic homes, the town square, and even the old trees seem to hold stories of days gone by. It's a testament to the town's enduring spirit and its commitment to preserving the legacy of its forebearers while looking confidently towards the future.