Dover, TN Homes for Sale
October 3, 2023
Nestled along the western bank of the Cumberland River lies Dover, Tennessee – a charming town that perfectly captures the essence of southern living. Known for its rich history, serene landscapes, and a warm community, Dover offers an idyllic setting for those looking to escape the hustle and bustle of city life. Moving to this enchanting town, however, requires some careful planning and research, particularly when it comes to finding the right home to settle in.
For those unfamiliar with the area, the very thought of relocating might seem overwhelming. But with a deeper understanding of Dover's neighborhoods, real estate market, and local amenities, this journey can transform into an exciting adventure. From waterfront properties that offer breathtaking views of the Cumberland to historic homes that echo tales of yesteryears, Dover boasts a variety of housing options catering to diverse tastes and budgets.
This guide aims to provide newcomers with a comprehensive overview of what to expect when moving to Dover, TN. Whether you're a young professional, a growing family, or someone seeking the peace of retirement, there's a home waiting for you here. So, let's embark on this journey together and discover the hidden treasures Dover has in store for its future residents. Welcome to your new beginning!
Housing Market
Dover, Tennessee, often described as a hidden gem in the Volunteer State, has a housing market that's as diverse as its rich history. While it's a smaller town compared to some of its neighboring cities, its appeal lies in its tranquil settings and the distinct character of its homes. Here, the blend of tradition and modernity is quite evident, with a mix of historic homes, contemporary residences, and even rustic cabins gracing its streets.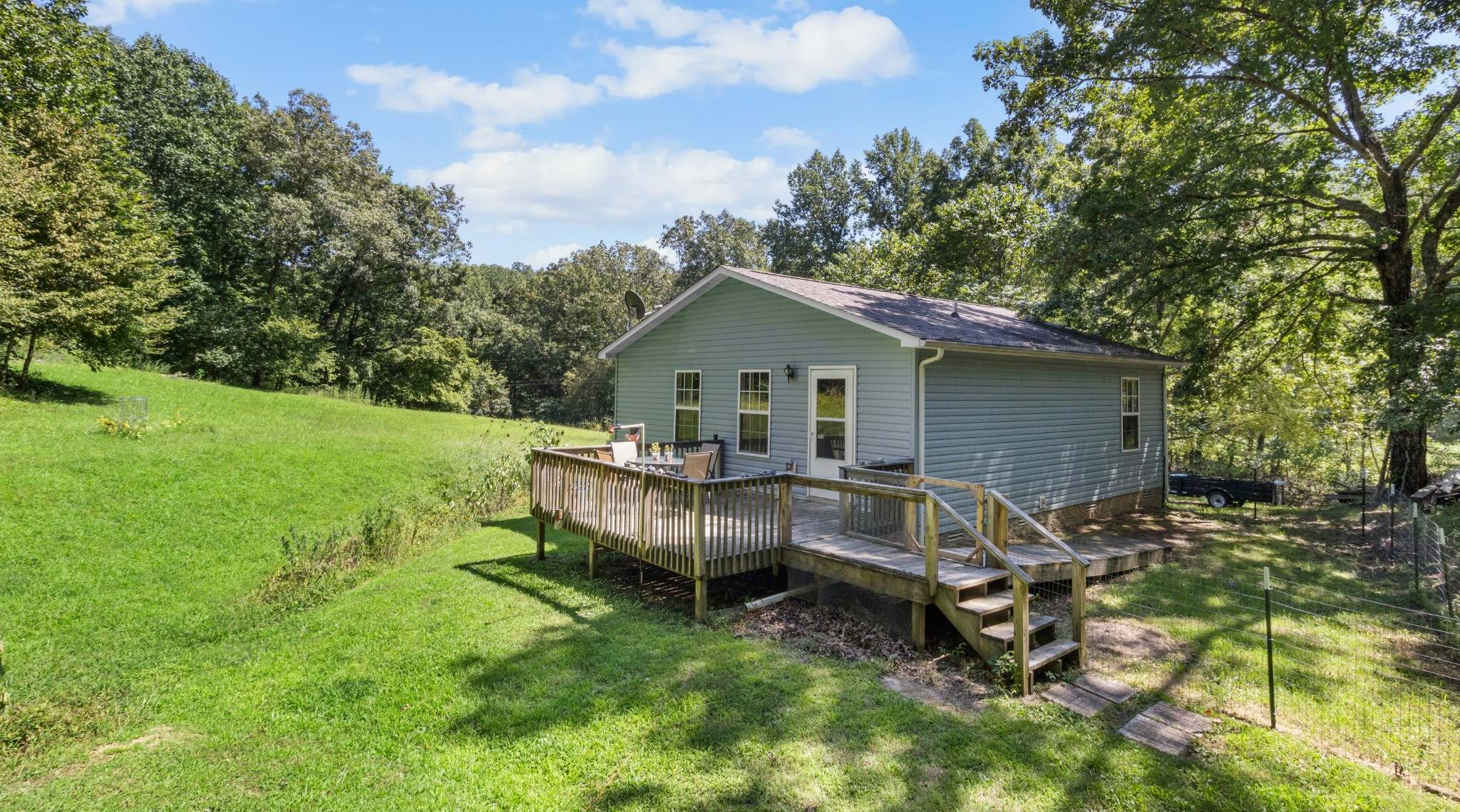 The prices in Dover's housing market tend to be more affordable than those in the larger urban centers. This affordability often draws in both families looking for their first home and retirees hoping to make the most of their golden years. The riverfront properties are a unique feature of Dover, offering picturesque views of the Cumberland River. These properties, given their location, can command a premium, but they are a sought-after choice for those who love the allure of waterside living.
One notable characteristic of Dover's housing market is its slower pace. Homes here don't fly off the shelf as quickly as in major metropolitan areas, giving potential buyers the luxury of time to make informed decisions. This leisurely pace is not indicative of a lack of interest but rather the nature of a smaller, close-knit community where major life decisions, like purchasing a home, are made with careful consideration.
Furthermore, the town's commitment to preserving its natural beauty means that many properties come with sizable lots, mature trees, and expansive green spaces. For those who cherish outdoor activities, it's not uncommon to find homes with easy access to hiking trails, parks, and fishing spots. This connection to nature, combined with a community that values its history and charm, makes the housing market in Dover truly unique.
Nearby Cities
When discussing the towns and cities adjacent to Dover, Tennessee, one can't help but notice the subtle shifts in the housing market, lifestyle, and unique attributes that each area presents. One such town is Clarksville, located to the southeast of Dover. As one of the state's more prominent cities, Clarksville's housing market is more dynamic, catering to a larger population that includes many military families due to the proximity of Fort Campbell. Homes range from modern suburban builds to historic townhouses in its downtown area. The city's lively ambiance, shaped by its universities, arts scene, and military influence, offers a blend of youthful energy and timeless tradition.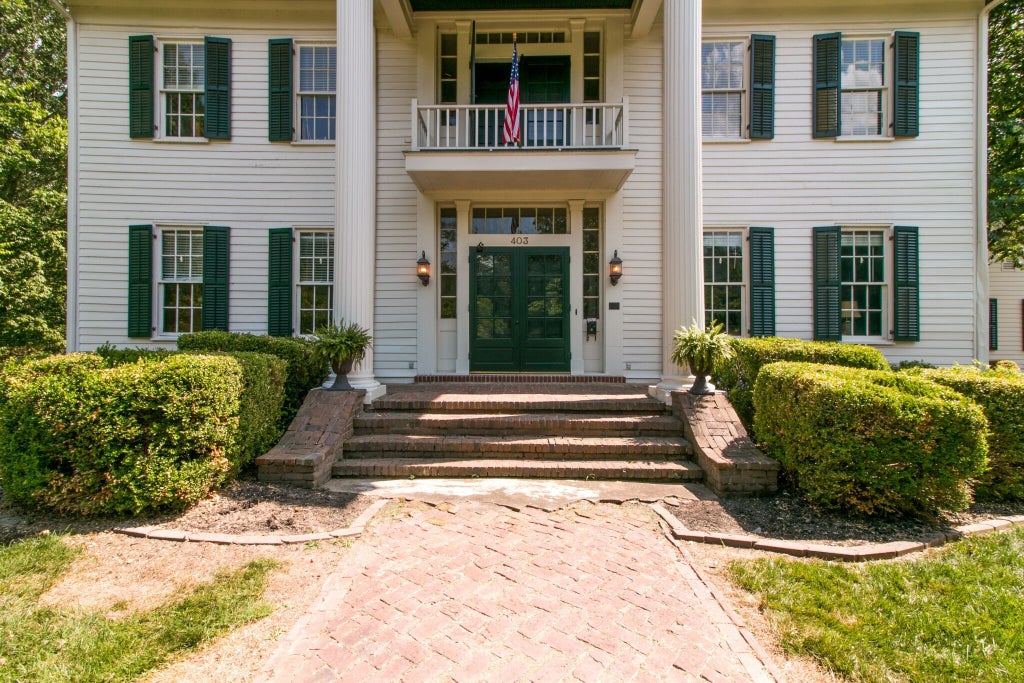 Not far off, we find Paris, Tennessee, best known for its "World's Biggest Fish Fry" event. Paris boasts a housing market characterized by charming older homes, some dating back to the early 20th century, and newer developments catering to a variety of budgets. The lifestyle in Paris is laid-back, influenced by its numerous lakes and parks, making it an angler's paradise. The iconic Eiffel Tower replica in the town adds a touch of whimsy and is a testament to the town's fun-loving spirit.
To the west of Dover, the town of Camden comes into focus. Its housing market mirrors its serene lifestyle – modest, peaceful, and embedded in nature. The Benton County area, in which Camden is located, is renowned for water activities, particularly around the Kentucky Lake. Camden's homes often emphasize spacious yards and proximity to natural attractions, perfect for those who lean towards a life intertwined with the outdoors. What's particularly unique about Camden is its rich musical heritage, especially its connection to the legendary Patsy Cline.
Each of these cities adjacent to Dover offers its own slice of Tennessee living, shaping the region's diverse tapestry of homes, lifestyles, and stories. Whether you're drawn to the vibrancy of Clarksville, the charm of Paris, or the tranquility of Camden, there's a neighboring community to Dover that's sure to resonate with any preference.
Top Neighborhoods
Dover, Tennessee, with its picturesque surroundings and serene ambiance, is home to several residential neighborhoods, each boasting its unique charm and attributes. Let's delve into some of the top neighborhoods that new residents might consider when looking to settle in this quaint town.
One of the most sought-after areas in Dover is Leatherwood Bay. It's an ideal choice for those who desire a waterfront lifestyle. Nestled along the western banks of the Cumberland River and close to Kentucky Lake, this neighborhood offers homes with breathtaking water views, providing residents with a sense of serenity and an abundance of recreational activities. From boating to fishing, the allure of Leatherwood Bay is the fusion of its tranquil environment with the adventurous spirit of its waters.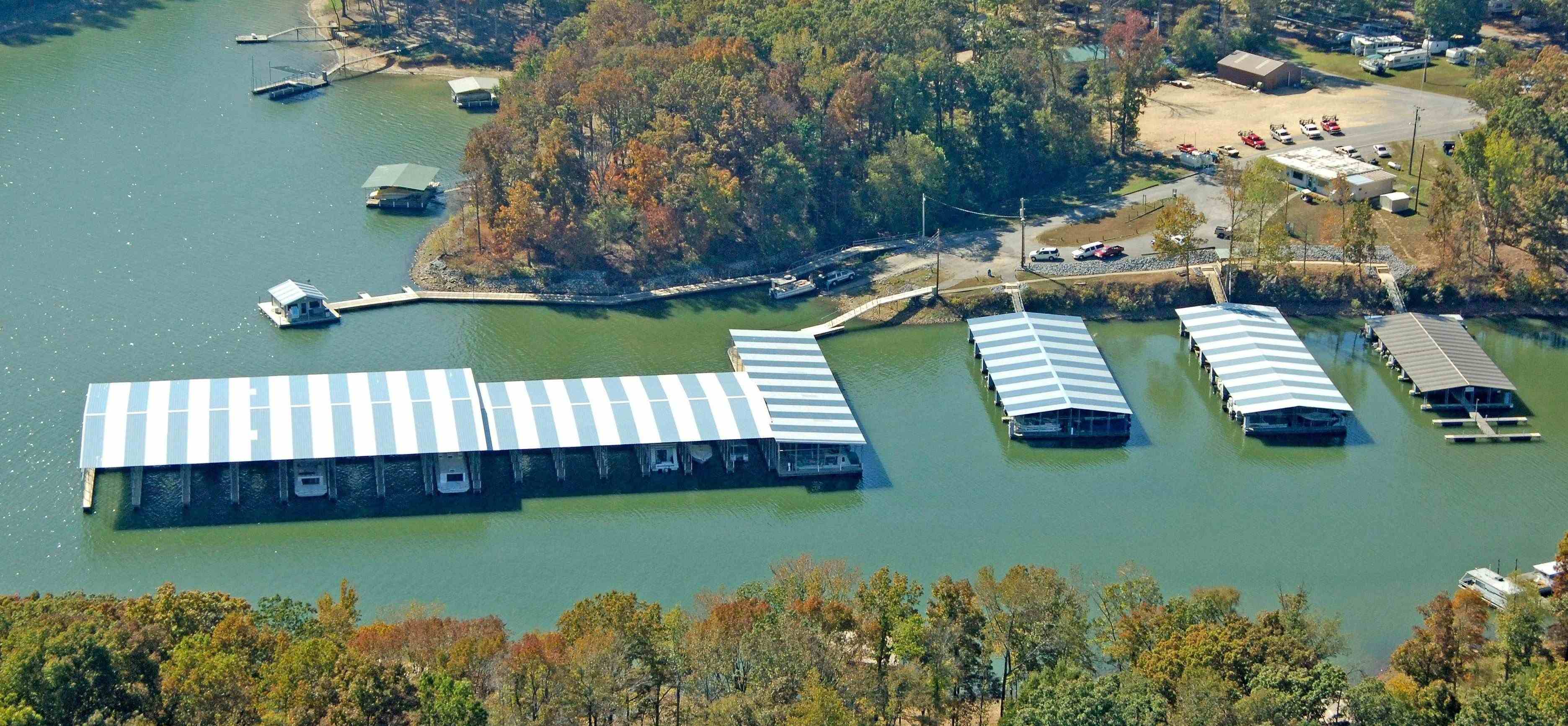 Then there's the Bumpus Mills area. While technically its own small community, it's closely associated with Dover and is appreciated for its rural charm. Here, you'll find homes set amidst sprawling landscapes, with many properties boasting acres of land. The lifestyle in Bumpus Mills is quiet and deeply connected to nature, making it perfect for those who want to escape the hustle and bustle of city life.
The heart of Dover, its downtown area, is also a popular choice for new residents. Living here provides easy access to local amenities, shops, and restaurants. The homes in this area often exude historical charm, with some dating back several decades. Living in downtown Dover means being at the epicenter of local events, festivals, and community gatherings, allowing residents to truly immerse themselves in the local culture and community spirit.
Not to be overlooked is the Lick Creek area. Known for its lush landscapes and wooded surroundings, it's a haven for those who appreciate the outdoors. Homes in Lick Creek often come with generous plots of land, providing ample space for gardening, outdoor activities, or simply enjoying the peace and quiet.
Each neighborhood in Dover presents its unique flavor and lifestyle, ensuring that there's a perfect spot for everyone, whether they're looking for waterfront views, historical charm, or a deep connection to nature.
Top Condos & Townhomes
Dover, Tennessee, is primarily recognized for its standalone homes and picturesque landscapes. However, for those who appreciate the ease and convenience of condo or townhome living, the town has some lovely options that seamlessly blend comfort with the beauty of the Tennessee countryside.
One such community that has caught the eye of many is Eagle Bay. Located with proximity to the Cumberland River, this community boasts well-designed condos that offer stunning waterfront views. Residents in Eagle Bay enjoy the benefits of maintenance-free living while also having access to shared amenities like a swimming pool and fitness center. Given its location, it's a favorite among those who enjoy boating or simply savoring serene water views from their balconies.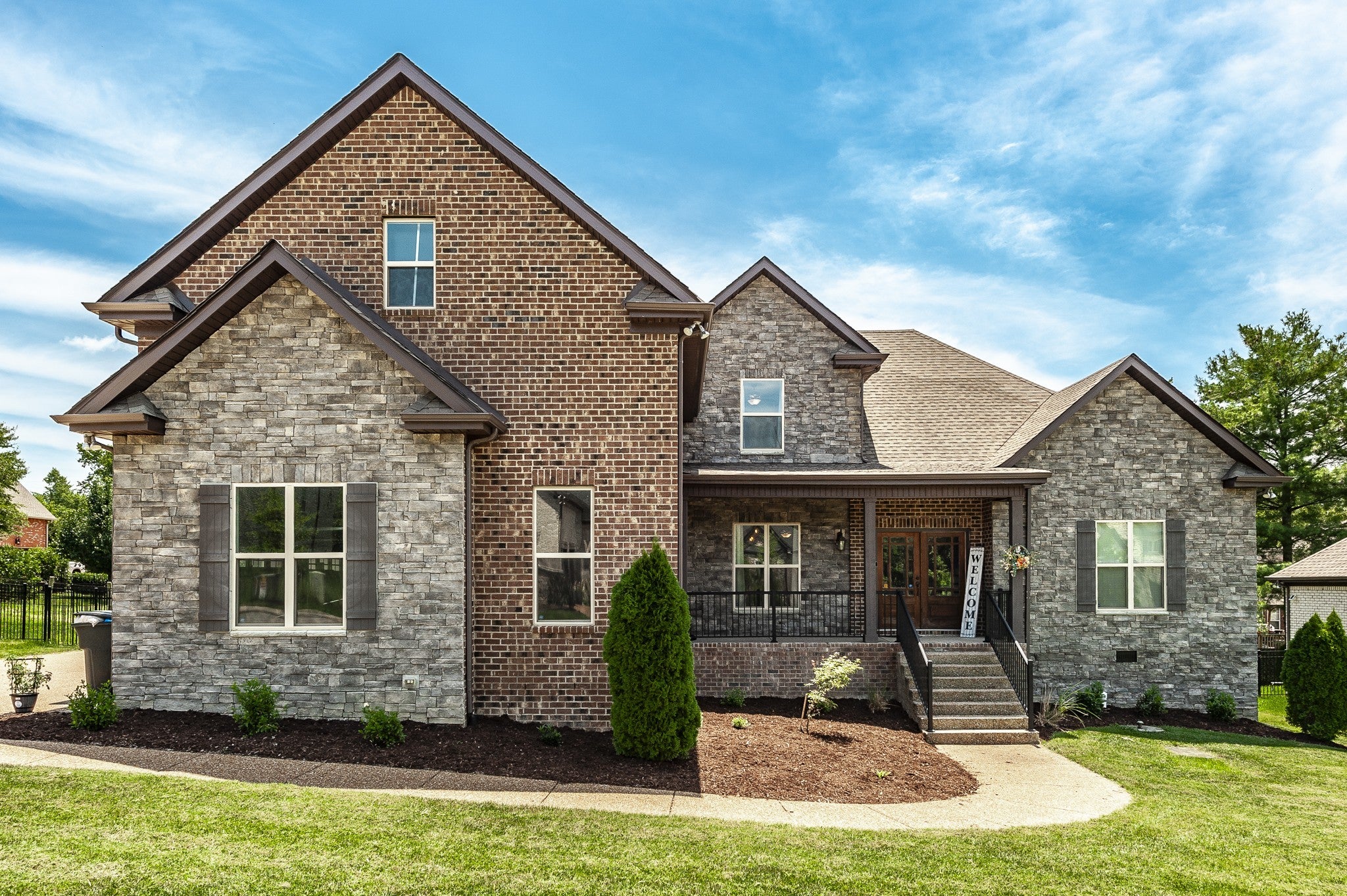 Lakeside Estates is another townhome community that deserves mention. While it doesn't sit directly on the river's edge, its strategic location allows easy access to both the town's amenities and the water. The townhomes here are spacious, often featuring contemporary designs with open floor plans, private patios, and garages. The community places a strong emphasis on green spaces, making it feel both communal and connected to nature.
For those who prioritize a central location, Dover Town Center Residences might be the perfect fit. These condos are nestled in the heart of downtown Dover, providing residents with immediate access to local shops, restaurants, and events. The units are modern, with top-of-the-line finishes and amenities, offering urban-style living within a tight-knit community. The ease of walking to local festivities or grabbing a coffee from a nearby cafe is a significant draw for residents here.
While Dover might not have the vast array of condo and townhome communities you'd find in larger cities, what it offers is a perfect blend of modern living in the heart of nature. Each community has been designed with residents' lifestyles in mind, ensuring that they can enjoy the best of both worlds.
Cost of Living
When diving into the financial dynamics of relocating or setting up roots, the cost of living is undoubtedly one of the top considerations. Dover, Tennessee, presents itself as a refreshing haven, especially when juxtaposed against the backdrop of many other metropolitan cities across the USA.
In cities like New York, Los Angeles, or San Francisco, for instance, the sheer cost of housing can be nothing short of breathtaking. These urban centers, known for their bustling lifestyles and myriad opportunities, often come with price tags that reflect the demand. Rent for a modest apartment in these cities can sometimes surpass the mortgage payments for a sizable home in Dover. And it's not just about housing; everything from dining out to entertainment tends to be priced higher in these metro areas.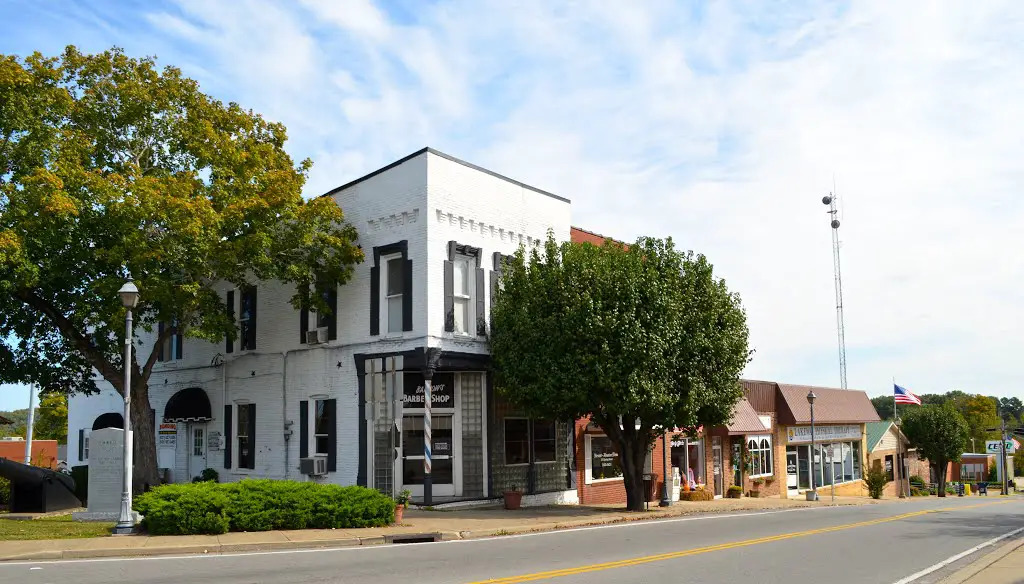 Dover, in contrast, offers a much more affordable lifestyle. Here, the housing market is remarkably reasonable, allowing many residents to own homes with spacious yards, something that's becoming a luxury in more densely populated areas. Groceries, utilities, and transportation costs in Dover also lean more towards the affordable side, especially when compared to those aforementioned cities.
But it's not just the giants like New York or LA that make Dover's cost of living seem appealing. Even when compared to other cities in the South, like Nashville or Atlanta, Dover stands out as being more pocket-friendly. While these southern cities might not be as pricey as their coastal counterparts, their growing popularity and economic boom have led to a gradual increase in living costs over the years.
However, it's essential to note that a lower cost of living doesn't mean a compromise in quality of life. Dover offers a rich tapestry of experiences, from its natural beauty to its community-driven events. Residents get to enjoy a life that's both affordable and fulfilling, a combination that's becoming increasingly rare in many parts of the USA.
Restaurants and Dining
When it comes to dining in Dover, Tennessee, one might initially presume that its smaller size might limit culinary explorations. However, that's far from the truth. Dover, with its warm Southern charm, offers a delightful mix of eateries, each echoing the town's spirit and its connection to both land and water.
For starters, many of Dover's restaurants capitalize on its proximity to the Cumberland River, serving up a delectable array of seafood dishes. Locals often speak fondly of their favorite fish and chips places or those hidden spots where the catfish is fried just right. These seafood joints, often family-owned, have recipes passed down through generations, ensuring an authentic taste of the region with every bite.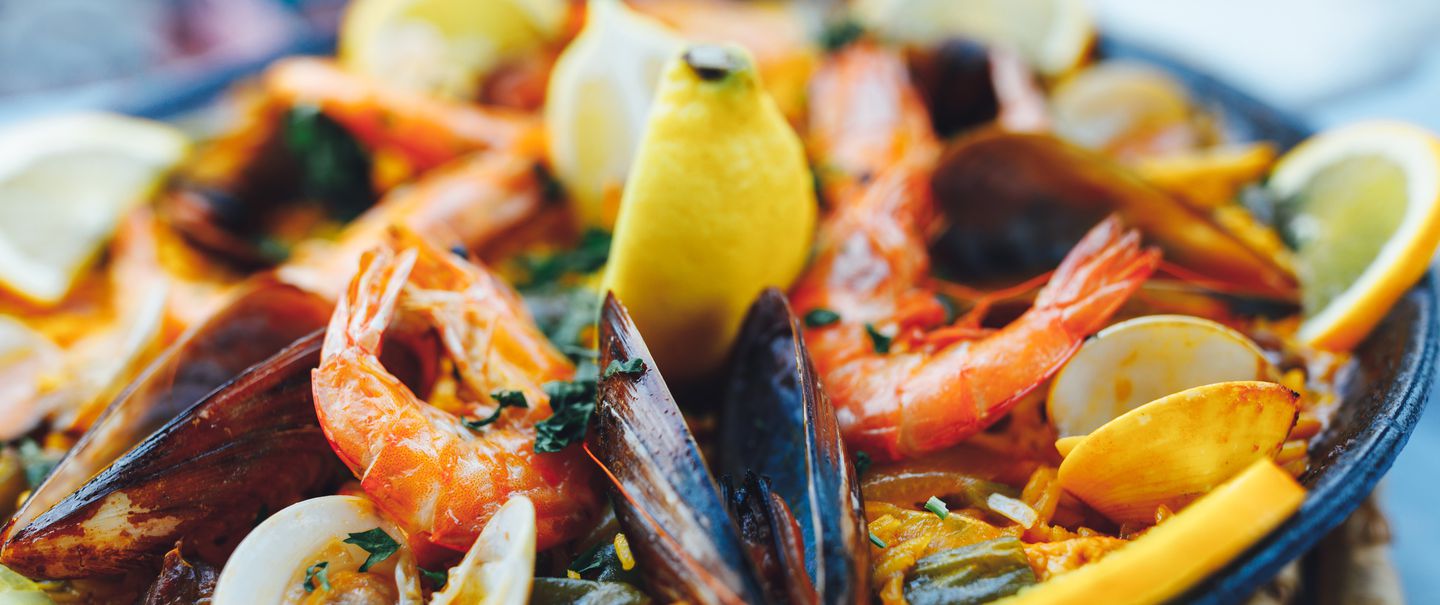 Of course, it's not all about seafood. Being in the South, Dover also has its fair share of establishments serving up hearty comfort foods. Think mouth-watering barbecues, succulent ribs, and dishes that are generously seasoned and slowly cooked to perfection. Many of these eateries often have a rustic, laid-back ambiance, reflective of the town's slower pace and emphasis on community. It's not rare to see large families or groups of friends, gathered for no particular occasion, enjoying a meal together.
But let's not forget those delightful breakfast nooks and bakeries dotted around the town. From fluffy pancakes to freshly baked pastries, these places offer the perfect start to one's day. Some of these cafes even take a modern twist on classic dishes, indicating Dover's subtle blend of tradition and modernity.
For those who prefer international flavors, Dover surprises with a few gems as well. From Mexican cantinas to Italian pizzerias, residents have a range of flavors to choose from. It's a testament to the town's evolving palate and its openness to diverse cultures and cuisines.
All in all, while Dover might not have the vast culinary landscape of a large metropolis, what it offers is genuine, heartfelt, and deeply connected to its roots. Dining here is less about fancy presentations and more about the soul of the dish, and the shared experience of community.
Shopping and Entertainment
Dover, Tennessee, with its small-town charm and rich history, may not be the epicenter of glitzy entertainment or vast shopping malls, but what it offers is an experience steeped in authenticity and community spirit.
Entertainment in Dover often revolves around its natural attractions. The Fort Donelson National Battlefield is not just a nod to history enthusiasts but also a popular spot for locals and tourists alike. The narratives from the Civil War, combined with the scenic beauty of the park, make it a place of learning and leisure. And with the Cumberland River weaving its way around the town, many find entertainment in the simple joys of fishing, boating, or picnicking by its banks.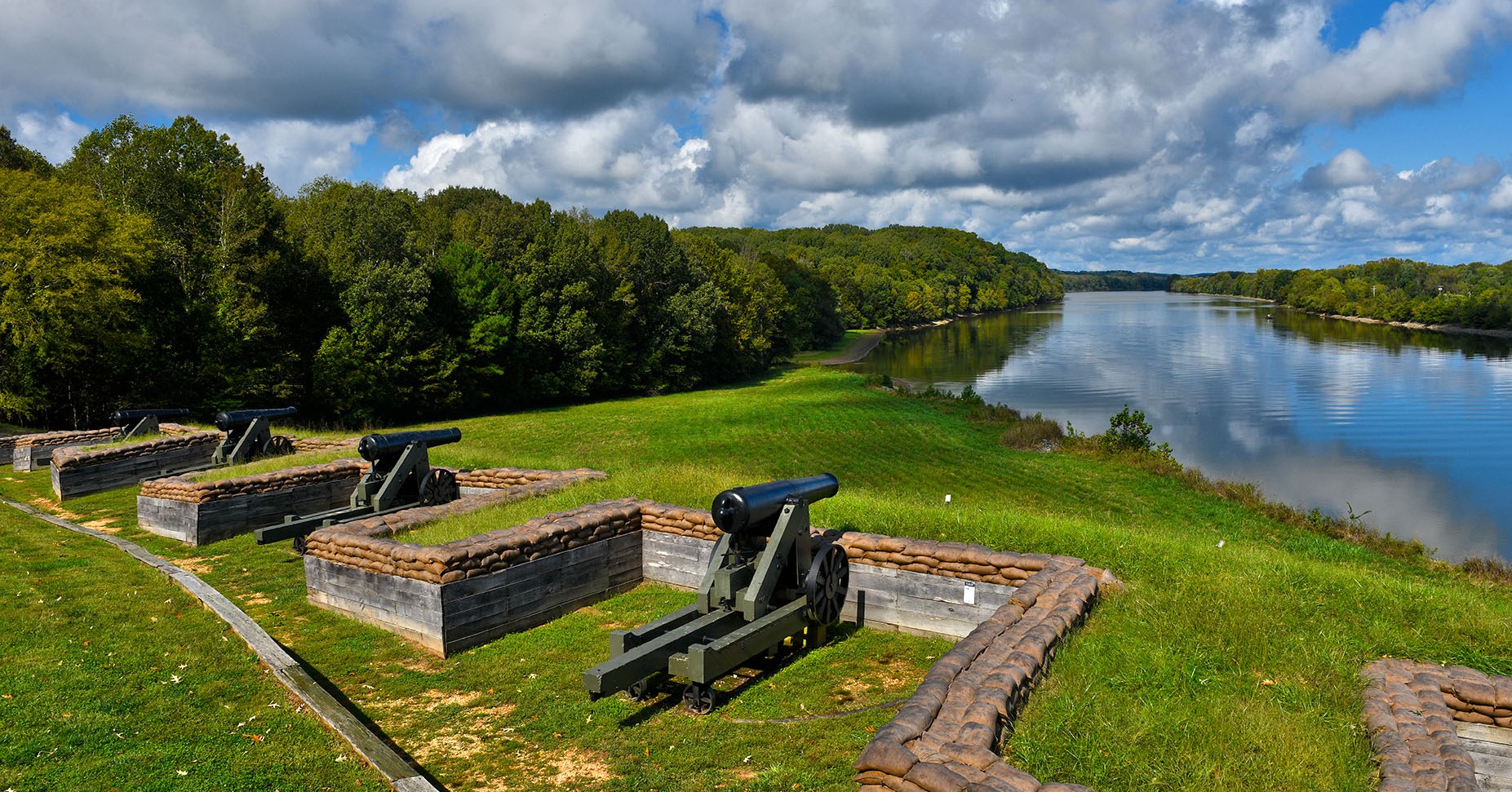 Seasonal events and festivals are another highlight. Dover takes pride in community gatherings, be it the festive parades, local fairs, or musical evenings. These events, often marked by live music, local crafts, and plenty of food, turn into delightful occasions where the townsfolk come together to celebrate and socialize.
As for shopping, Dover provides a more intimate experience. Instead of sprawling commercial complexes, the town is dotted with charming boutiques, antique shops, and local markets. Each of these places tells a story. Whether it's a handcrafted artifact, a vintage piece of furniture, or a homemade pie, shopping in Dover is as much about the narrative behind the product as the product itself. For the essentials, the town does have its general stores and supermarkets, ensuring that residents have easy access to their daily needs.
Additionally, Dover's local artisans often set up stalls or workshops, showcasing their crafts, be it pottery, paintings, or hand-woven textiles. These spaces are not just commercial outlets but hubs of creativity and conversation.
In essence, entertainment and shopping in Dover are reflective of its ethos - grounded, community-driven, and deeply personal. It's less about the grandeur and more about the genuine connections, be it with nature, history, or each other.
Parks and Nature
Nestled within the embrace of Tennessee's natural beauty, Dover serves as a gateway to some truly serene and picturesque parks and nature spots. For residents and visitors alike, these places become sanctuaries to rejuvenate and reconnect with the outdoors.
One of the town's crown jewels when it comes to natural heritage is the Fort Donelson National Battlefield. While many are drawn to its historical significance, the park is also a testament to nature's beauty. Walking trails guide visitors through dense woods, open fields, and alongside the Cumberland River. The tranquility of the park, punctuated only by the sounds of rustling leaves or chirping birds, makes it a favorite for those seeking solace in nature.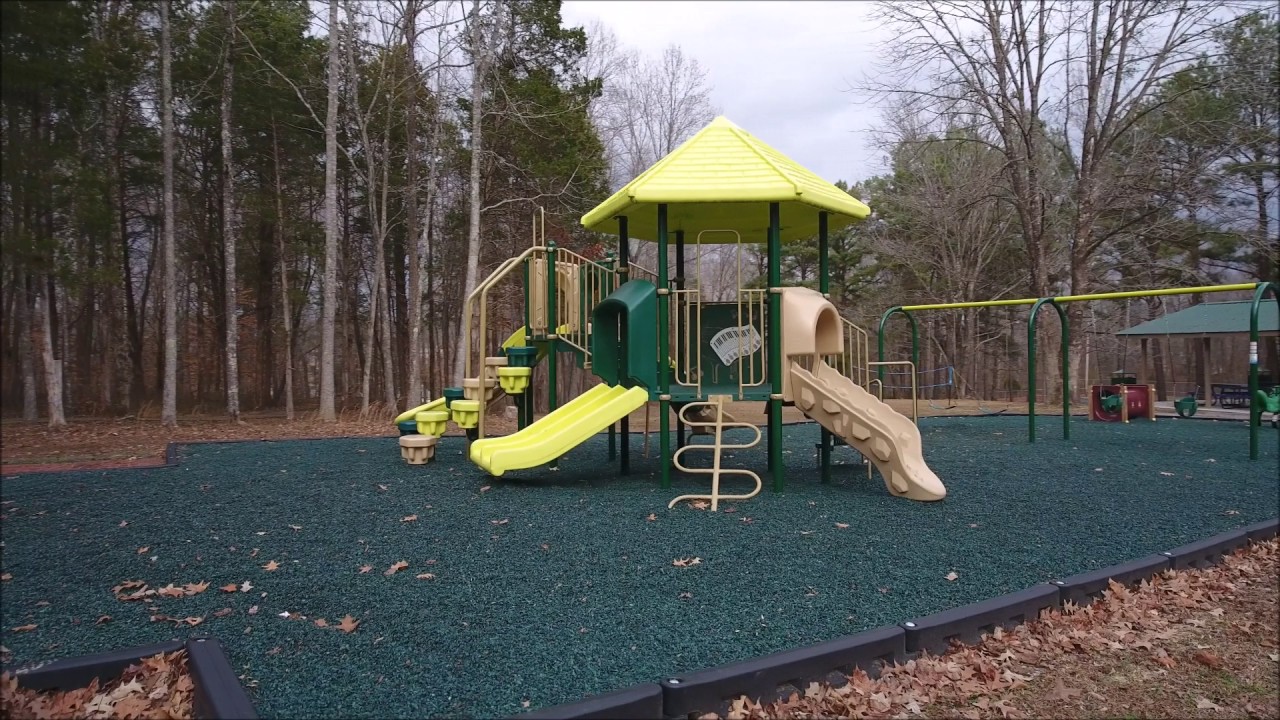 Close to the Battlefield, you'll find the Dover City Park. Perfect for families and those looking for leisurely outdoor activities, this park offers playgrounds, picnic spots, and even a small beach area by the river. Many locals find themselves spending lazy Sunday afternoons here, enjoying a picnic or watching their children play.
Then there's the Land Between the Lakes National Recreation Area, just a short drive from Dover. This expansive reserve offers a plethora of activities, from hiking and camping to wildlife watching. With over 170,000 acres of forests, wetlands, and open lands sandwiched between Kentucky Lake and Lake Barkley, it's a paradise for nature enthusiasts. Whether you're an avid bird watcher, a passionate hiker, or someone who simply wants to camp under the stars, this recreation area has something to offer.
For those who find peace near water, Dover's proximity to the Cumberland River and Stewart County's multiple lakes is a blessing. Many a resident has spoken about the simple joys of casting a fishing line in the still waters or kayaking during the golden hours of sunset.
All in all, Dover's parks and natural spots are more than just patches of green or bodies of water. They're an integral part of the town's character, offering spaces for recreation, reflection, and the age-old tradition of simply being one with nature.
Business and Industry
Dover, Tennessee, with its rich landscape and strategic location, has cultivated a diverse tapestry of businesses and industries over the years. At the heart of its economy, you'll find a blend of traditional and emerging sectors that collectively define the town's work ethos.
Historically, Dover has always had a close relationship with the land. Agriculture remains a pivotal industry, with numerous farms surrounding the town. These farms primarily produce crops such as corn, soybeans, and wheat, and livestock farming is also notable. The agricultural roots of Dover not only fuel the local economy but also give rise to related businesses such as farm equipment suppliers, grain processing, and local farmer markets.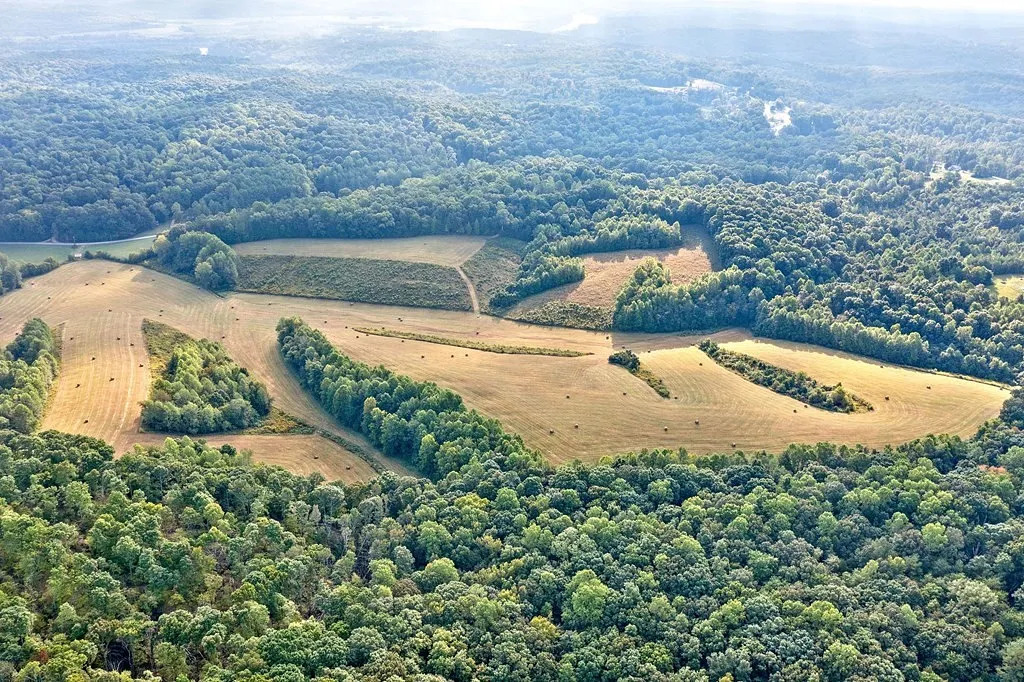 With the Cumberland River winding its way around the town and the presence of several lakes nearby, fishing has also emerged as a significant industry. This has given rise to businesses centered on fishing equipment, boat rentals, and guided fishing tours. Moreover, the abundance of fish has also encouraged a few small-scale fisheries and related processing units in the region.
Tourism, driven by the town's historical sites and natural attractions, has been on the rise. The Fort Donelson National Battlefield, with its historical significance, draws many visitors annually. This influx of tourists has fostered a network of local businesses such as hotels, bed and breakfast establishments, restaurants, and souvenir shops.
In recent years, there's also been a subtle shift towards more contemporary businesses. The town's growth has attracted a smattering of small-scale industries and retail ventures. Additionally, with advancements in technology and connectivity, there's a growing trend of remote work and home-based businesses that cater to both local and global clients.
In essence, Dover's business landscape is a reflection of its history, its natural resources, and its aspirations for the future. While it cherishes its traditional roots, there's an undeniable spirit of evolution and adaptation that keeps the town's economic heartbeat strong and steady.
Airport and Transportation
Dover, Tennessee, while encapsulated by its tranquil settings and nature-infused surroundings, still provides its residents and visitors with some logistical conveniences when it comes to connectivity and travel.
When discussing air travel, the closest significant airport to Dover is the Nashville International Airport. Located in Nashville, it's roughly an hour and a half drive away. This airport is considerably large, serving numerous domestic and international flights daily. Its proximity to Dover makes it fairly convenient for residents and businesses to connect with larger cities across the country and even internationally. Whether you're planning a business trip, a vacation, or expecting out-of-town visitors, this airport is the go-to hub.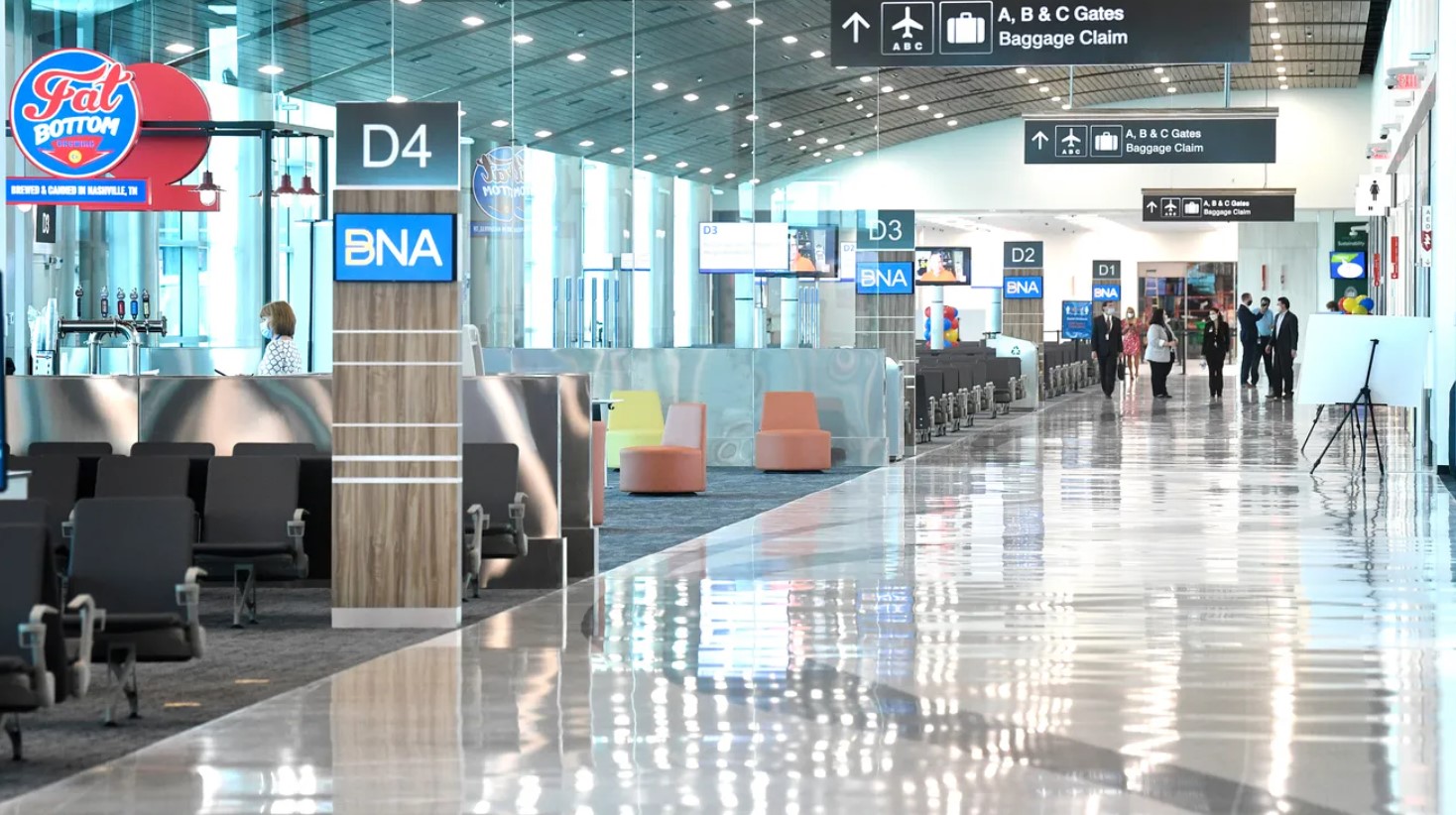 As for public transportation within Dover itself, options are a bit limited, reflecting the town's size and its laid-back, rural nature. There isn't a vast network of buses or trams as you might find in larger urban areas. However, the town does have some community-based transportation services, which primarily cater to the elderly, disabled, or those without personal vehicles. These services can be scheduled, ensuring that residents can get to appointments, grocery stores, or other essential destinations without much hassle.
For daily commutes or more flexible transportation needs, many residents of Dover rely on their personal vehicles. The roads are generally well-maintained and less congested than what you'd encounter in larger cities. For those without a car or preferring not to drive, local taxi services or ride-sharing options like Uber and Lyft have started making inroads into the area, providing another layer of convenience.
Lastly, for those who have a penchant for water travel, Dover's proximity to the Cumberland River offers some boating opportunities. While it's not a primary mode of transportation, it does present a unique, leisurely way to explore the region, especially during the warmer months.
All in all, while Dover might not boast the extensive transportation networks of a sprawling metropolis, it strikes a balance between maintaining its peaceful ambiance and offering residents the means to travel and connect with the world beyond.
Weather
Dover, Tennessee, with its location in the Upper South, experiences a distinctive blend of weather patterns, which lends the region its characteristic seasonal shifts, each carrying its own charm and ambiance.
Spring in Dover often feels like a refreshing awakening after the colder winter months. As the temperatures begin to rise, the landscape is painted with bursts of color from blooming flowers and budding trees. This season is marked by mild temperatures, with occasional rain showers which, while they bring the need for an umbrella, also give life to the verdant surroundings. It's a popular time for outdoor activities, from picnics in the park to leisurely strolls by the Cumberland River.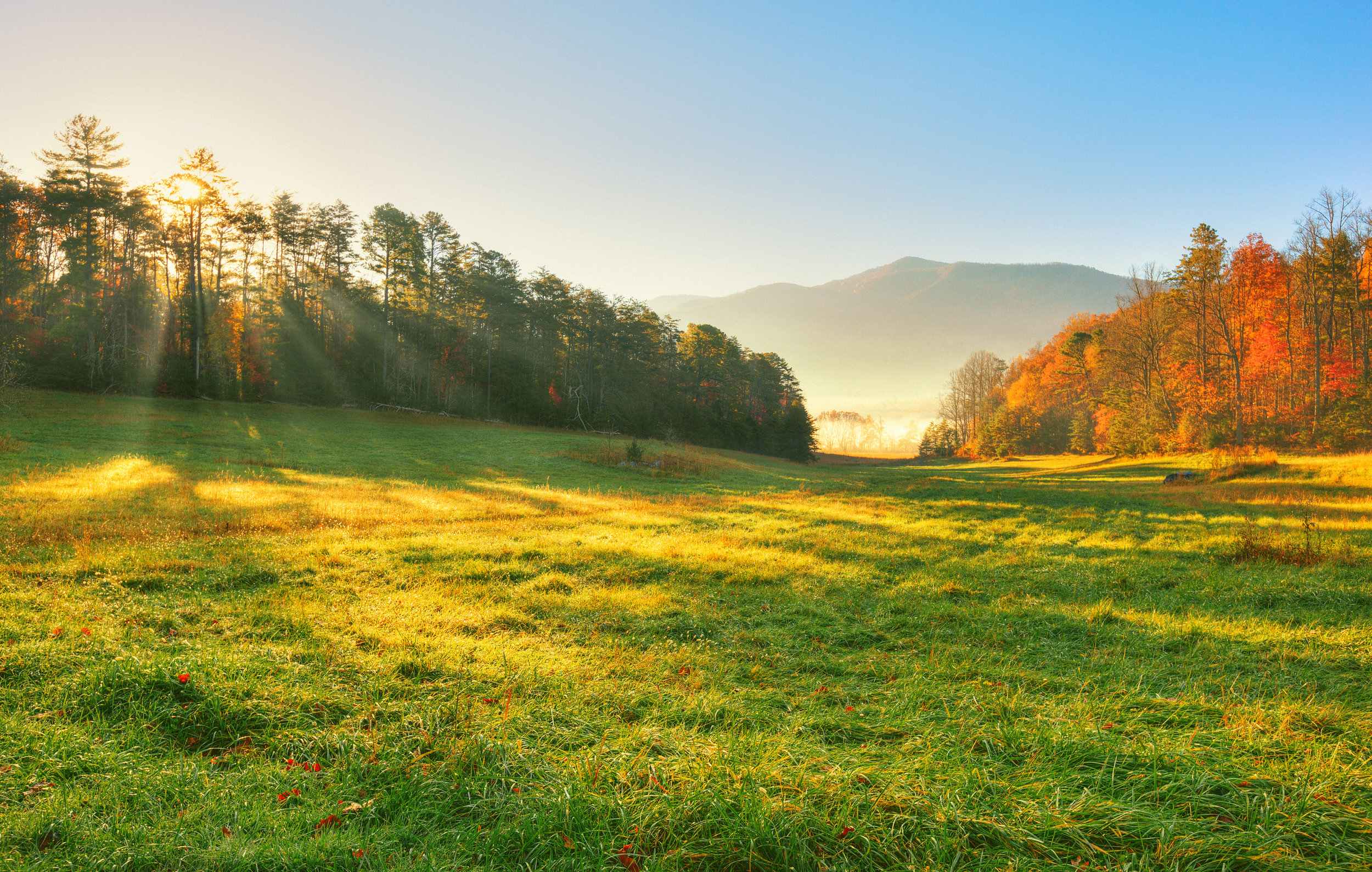 Summer in Dover can be warm and, at times, quite humid. Temperatures often venture into the upper 80s or even the low 90s. This is the time when many locals and visitors take to the lakes and rivers, indulging in water-based activities like fishing, boating, or simply cooling off with a swim. Late summer afternoons might occasionally be punctuated by thunderstorms, a natural way to break the heat and add a touch of drama to the skies.
As the calendar pages flip to autumn, Dover puts on a spectacular show. The foliage turns into hues of amber, gold, and deep reds, creating a picturesque setting that feels almost like walking through a painting. Temperatures begin their descent into cooler realms, making it ideal for campfires, hikes, and enjoying the crisp air of the season. It's a time of harvest festivals and a palpable sense of transition.
Winter in Dover is relatively mild compared to some northern counterparts. While snowfall does occur, it's typically not in heavy amounts. The town often gets draped in a light white blanket, enough to inspire snowball fights and the occasional snowman. Temperatures can dip close to or below freezing, but the truly cold spells are generally short-lived.
In essence, the changing seasons in Dover not only influence the activities and moods of its residents but also paint the town in a myriad of colors and sensations, each season offering its own stories and experiences. It's a cyclical dance of nature that's both predictable in its patterns and yet ever enchanting in its beauty.
Private and Public Schools
Dover, Tennessee, despite its relatively smaller size, places a significant emphasis on education, offering a mix of both public and private schooling options for its residents.
The public schools in Dover come under the umbrella of the Stewart County School District. The district is known for its commitment to providing quality education, and it operates several schools in and around the Dover area. These institutions cater to a range of age groups, from elementary to high school levels. The teaching staff at these schools often hail from diverse backgrounds, bringing with them a wealth of experiences and methodologies that enrich the classroom environment. The community is deeply involved in the schools, often supporting various programs, sports, and extracurriculars, ensuring that students get a holistic education.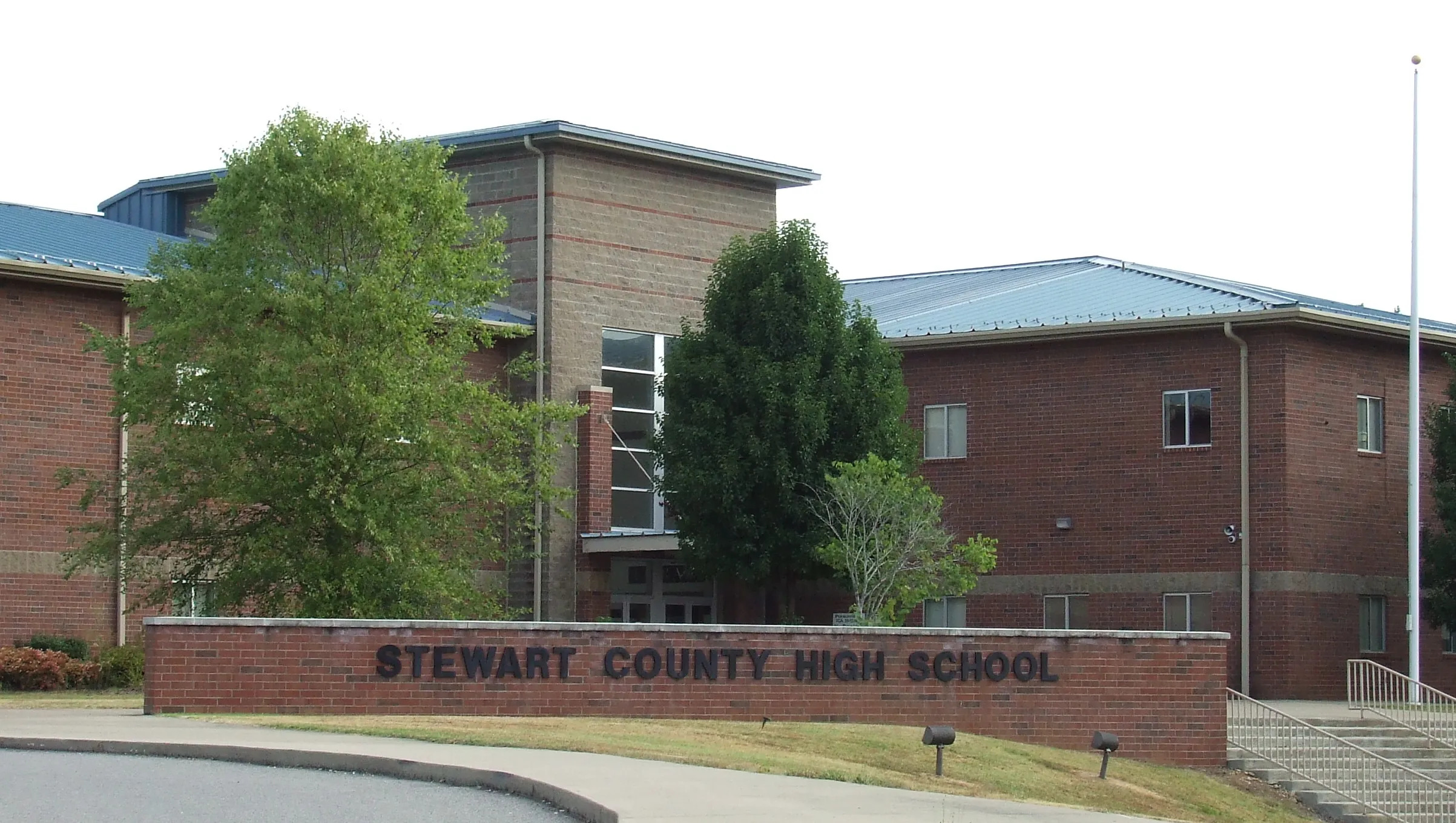 Private schooling in Dover, though more limited in number compared to public options, offers an alternative educational route for those seeking a different approach. These institutions often provide more individualized attention given their typically smaller class sizes. Additionally, some families prefer private schools for their religious affiliations or specialized curricula that might align more closely with personal beliefs or educational philosophies.
One of the significant advantages of schooling in a town like Dover is the close-knit community feel. Students often know each other well, fostering a sense of camaraderie and mutual support. Similarly, parents and teachers tend to have strong lines of communication, ensuring that a child's academic journey is collaborative and adaptive to their unique needs.
Whether opting for public or private, the schools in Dover have a common goal: to nurture and educate the next generation, equipping them with the knowledge, skills, and values they need to thrive in an ever-evolving world.
History
Dover, Tennessee, boasts a rich tapestry of history that has, over the years, deeply influenced its character and identity. Tucked away by the Cumberland River, Dover's historical narrative is intertwined with the broader story of the American South.
One of the most defining moments in Dover's history took place during the Civil War at the Battle of Fort Donelson in 1862. This significant engagement was a Union victory and marked a turning point in the Western Theater of the war. The fort itself, situated strategically by the Cumberland River, became a focal point of contention between Confederate and Union forces. Its eventual capture by Union troops, led by then-Brigadier General Ulysses S. Grant, provided a crucial pathway into the Confederate heartland. Today, the Fort Donelson National Battlefield stands as a solemn reminder of this tumultuous period, attracting history enthusiasts and visitors keen to understand the gravity of events that transpired there.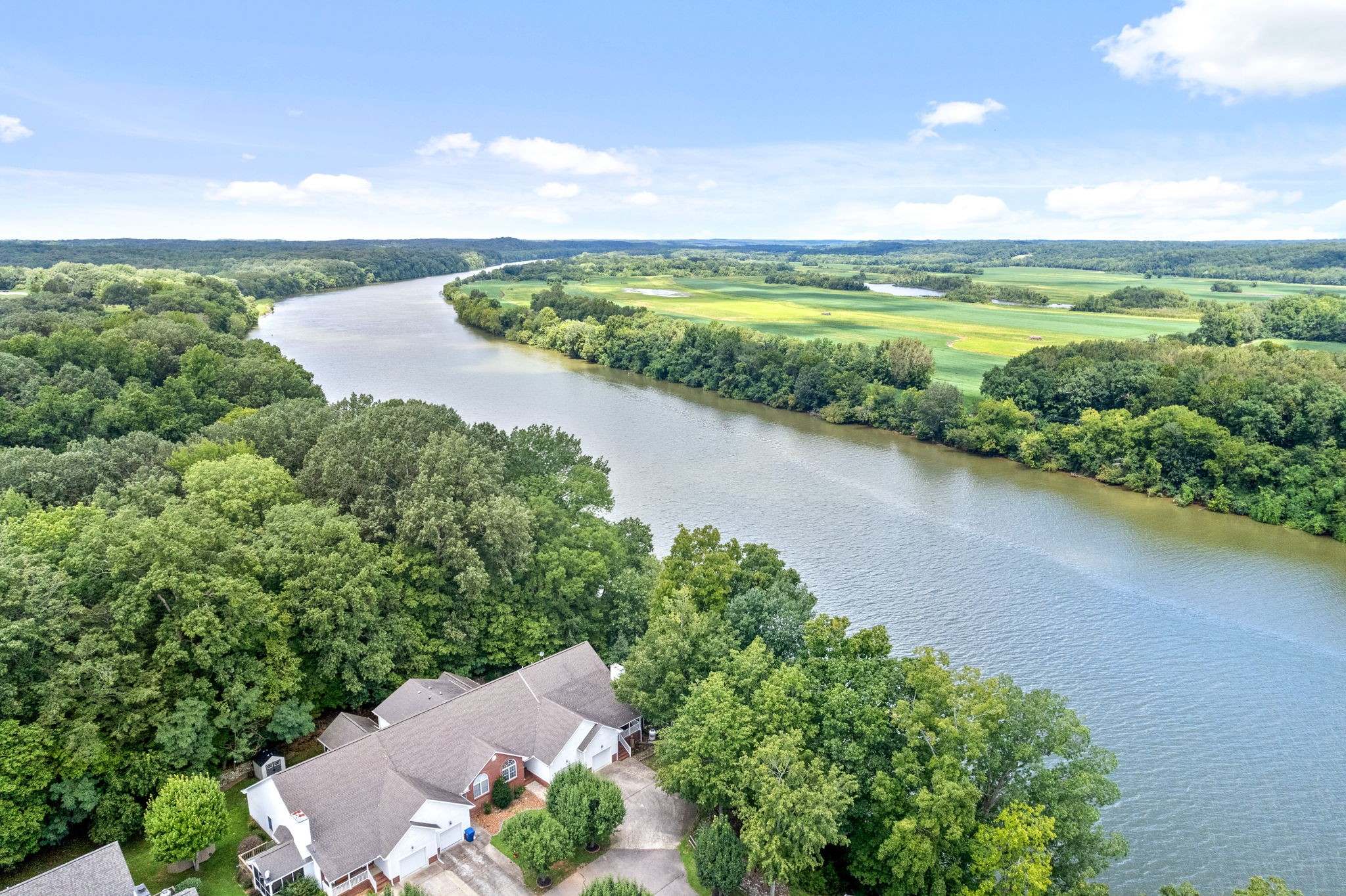 Beyond its Civil War history, Dover's origins can be traced back to the early 19th century. As settlers began to establish communities along the riverbanks, Dover grew in prominence, benefitting from river trade and the commerce it brought. The town quickly became a hub for regional activity, its port bustling with goods and people coming and going.
Culturally, Dover's heritage is steeped in the traditions of the South. Over the years, it has seen the ebb and flow of different eras, from the challenges of Reconstruction after the Civil War to the optimism of the 20th century. Each generation left its mark, shaping the town's architecture, culture, and values.
Today, walking through Dover is akin to taking a step back in time. Its historic downtown, with well-preserved buildings and landmarks, tells stories of eras gone by. Yet, it's not just about nostalgia; it's about recognizing the resilience and spirit of a community that has faced challenges head-on and emerged with its identity intact. The history of Dover serves as a testament to the town's enduring spirit and its place in the grand tapestry of American history.