Dickson, TN Homes for Sale
Dickson, TN Homes for Sale
September 27, 2023
Making the decision to move to a new place can be exciting and challenging in equal measure. When considering relocation, one has to look at factors such as lifestyle, cost of living, amenities, and the overall community. If you're considering moving to the heart of Tennessee, Dickson may just be the perfect fit for you.
Dickson, Tennessee, is a charming small city that offers the best of both worlds: a tight-knit community feel with convenient proximity to the bustling city of Nashville. Situated in Dickson County, it's renowned for its welcoming residents, affordable cost of living, rich history, and abundant natural beauty. With its lively downtown area, outdoor recreational activities, and numerous cultural events, there's always something to do for everyone.
Finding a home in Dickson, Tennessee can be a wonderful journey. Whether you are looking for a quaint historic house, a family-friendly neighborhood, a modern apartment in the city center, or a beautiful countryside estate, Dickson has a diverse range of housing options that cater to different needs and budgets. The real estate market here is stable and affordable, making it an ideal location for both first-time homebuyers and seasoned investors.
This guide aims to provide you with all the necessary information to assist you in your move to Dickson, TN, and help you find the perfect home that suits your needs, lifestyle, and budget. In the following sections, we'll delve into the specifics of the local real estate market, the neighborhood profiles, the cost of living, and other pertinent details that will make your move as smooth and comfortable as possible. Welcome to your new adventure in Dickson, Tennessee!
Housing Market
The housing market in Dickson, Tennessee, is characterized by diversity and affordability. Housing options in Dickson range from charming bungalows in the heart of the city, elegant mid-century homes, modern condos with ample amenities, to sprawling properties in the rural outskirts. This variety allows prospective homeowners to choose a property that suits their lifestyle and budget preferences. In comparison to other areas in Tennessee and nationwide, Dickson offers competitive home prices, making it an attractive choice for both families and retirees.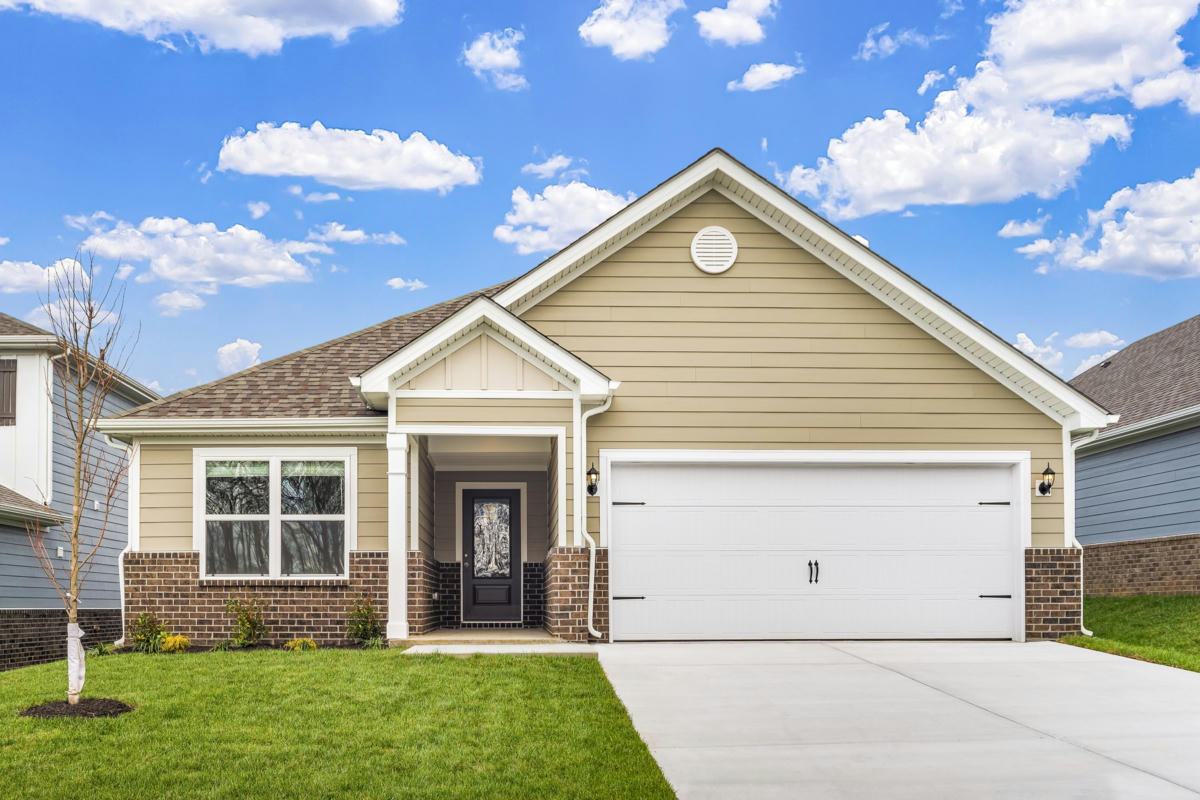 An essential feature of Dickson's housing market is its stability. Over the years, the city has experienced steady growth due to its increasing popularity among homebuyers looking for a small-town atmosphere within close proximity to a large metropolitan area. Despite its growth, the city has maintained a steady and stable real estate market, with home values consistently appreciating at a modest pace. This stability makes Dickson a sound investment for those looking to purchase a home.
Furthermore, new construction in Dickson has been on the rise, thanks to the city's ongoing development initiatives. These projects range from single-family homes to multi-family residences, reflecting the growing demand for housing in the area. For those interested in newly built homes, there are plenty of opportunities to choose a property that aligns with modern housing trends and features.
Renting is also a viable option in Dickson, with a variety of rental properties available across the city. From apartments located in the city center to houses nestled in quiet neighborhoods, the rental market caters to different needs. These rental properties come in a wide range of sizes and prices, offering flexibility for individuals or families not yet ready to make a home purchase.
Lastly, Dickson offers a unique rural charm that differentiates it from other locations. For those seeking a serene and scenic environment, the city's outskirts provide large plots of land and homes with ample yard space. These properties are perfect for individuals and families who value privacy, nature, and the tranquility that country living brings.
All in all, the housing market in Dickson, TN, is accommodating and varied, offering a wealth of opportunities for different types of buyers and renters. Whether you're looking for a starter home, an investment property, or a peaceful retreat in the countryside, there's a place for you in Dickson.
Nearby Cities
Situated in the heart of Middle Tennessee, the cities surrounding Dickson present a variety of housing markets, lifestyle opportunities, and unique characteristics that make each one distinct. Each neighboring city presents a unique blend of rural charm and metropolitan convenience, creating a diverse palette of experiences for both residents and visitors alike.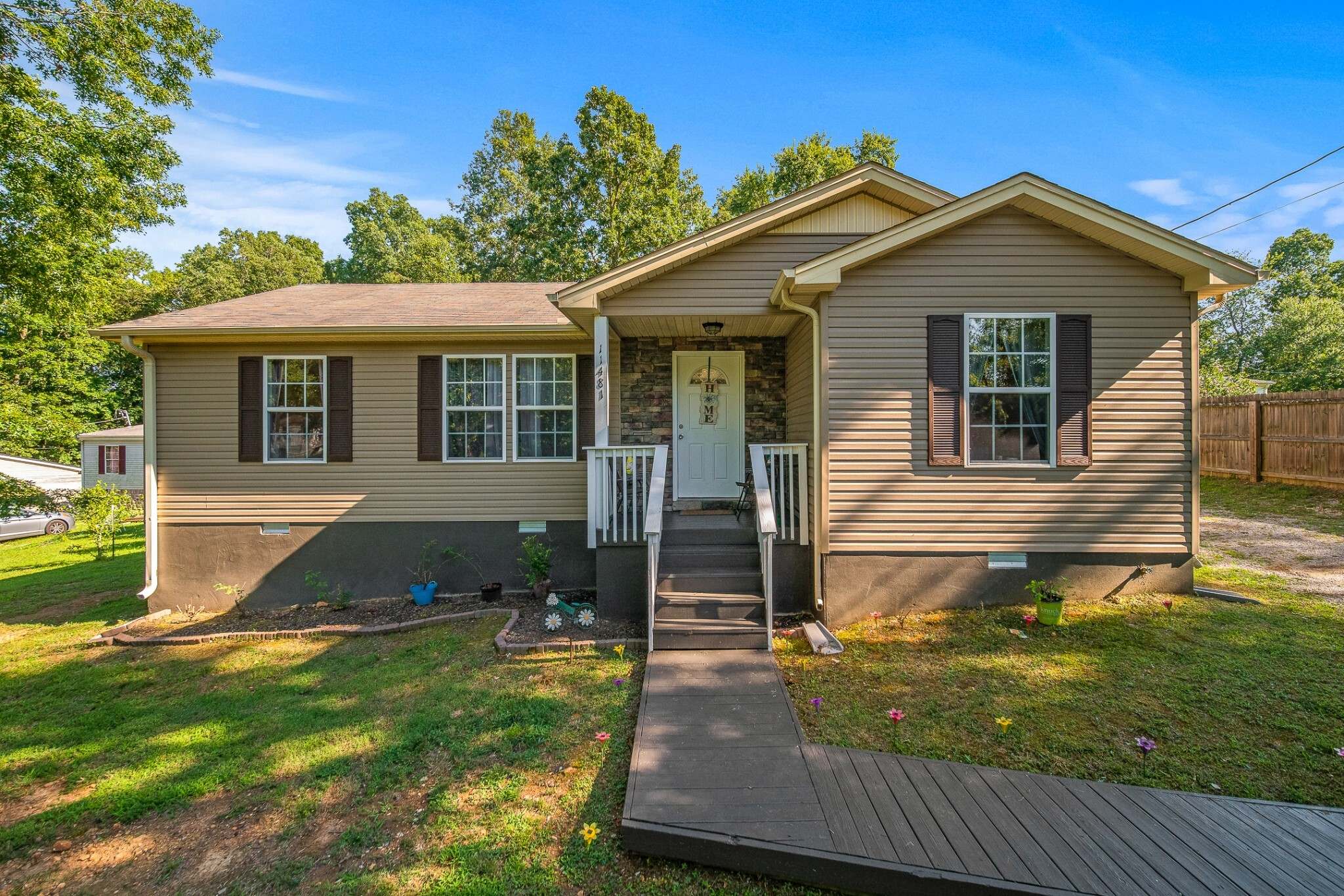 Firstly, let's explore the city of Burns. Just a few miles to the east of Dickson, Burns boasts a housing market characterized by affordability and space. The city's real estate landscape is a mix of new developments and established neighborhoods with single-family homes, all set against the backdrop of rolling hills and verdant greenery. Burns offers a slow-paced, laid-back lifestyle and access to outdoor recreational activities such as hiking in Montgomery Bell State Park. Its small-town charm and excellent schools make it an attractive option for families looking to settle in Middle Tennessee.
Next, the city of Fairview, located to the east, showcases a growing housing market with a wide array of residential options from apartments to ranch-style homes. Its proximity to Nashville—just a 30-minute drive away—makes Fairview an ideal place for those who appreciate a suburban lifestyle but want easy access to a bustling city. The city's Bowie Nature Park, one of the largest city-owned parks in Tennessee, adds to Fairview's appeal, offering residents outdoor enjoyment in the form of trails, lakes, and wildlife encounters.
To the south of Dickson, the city of Bon Aqua offers a unique, rustic charm. Its housing market primarily features country homes and farmhouses, appealing to those looking for rural tranquility. The peaceful, slow-paced lifestyle in Bon Aqua is complemented by its rich history. This city was once a favorite spot of Johnny Cash, and it's home to the Storytellers Museum, a venue dedicated to preserving the oral tradition of storytelling, particularly as it relates to country music.
Lastly, the city of White Bluff to the southeast offers a varied housing market, with options ranging from affordable single-family homes to luxury estates. The lifestyle here is a blend of small-town living with close access to urban amenities, as it is only a 40-minute drive to Nashville. White Bluff is known for its stunning natural beauty, including the nearby Turnbull Creek and Montgomery Bell State Park, providing ample opportunities for outdoor exploration.
Each of these cities adjacent to Dickson, TN, brings something unique to the table. The diversity in housing markets and lifestyles, coupled with distinct local attributes, make this region a fascinating and appealing area to live in Middle Tennessee.
Top Neighborhoods
Dickson, TN, offers a variety of residential neighborhoods that cater to different lifestyle preferences, providing options for everyone from young professionals to growing families to retirees.
Among these, the Eastwood Estates neighborhood is highly sought after. Situated near the heart of Dickson, it offers close proximity to amenities, including shopping centers, restaurants, and the local YMCA. The homes here are a mix of modern construction and charming older houses, offering choices for a variety of aesthetic preferences. The streets are lined with mature trees, adding to the neighborhood's appeal and providing a sense of tranquility amidst the city's bustle.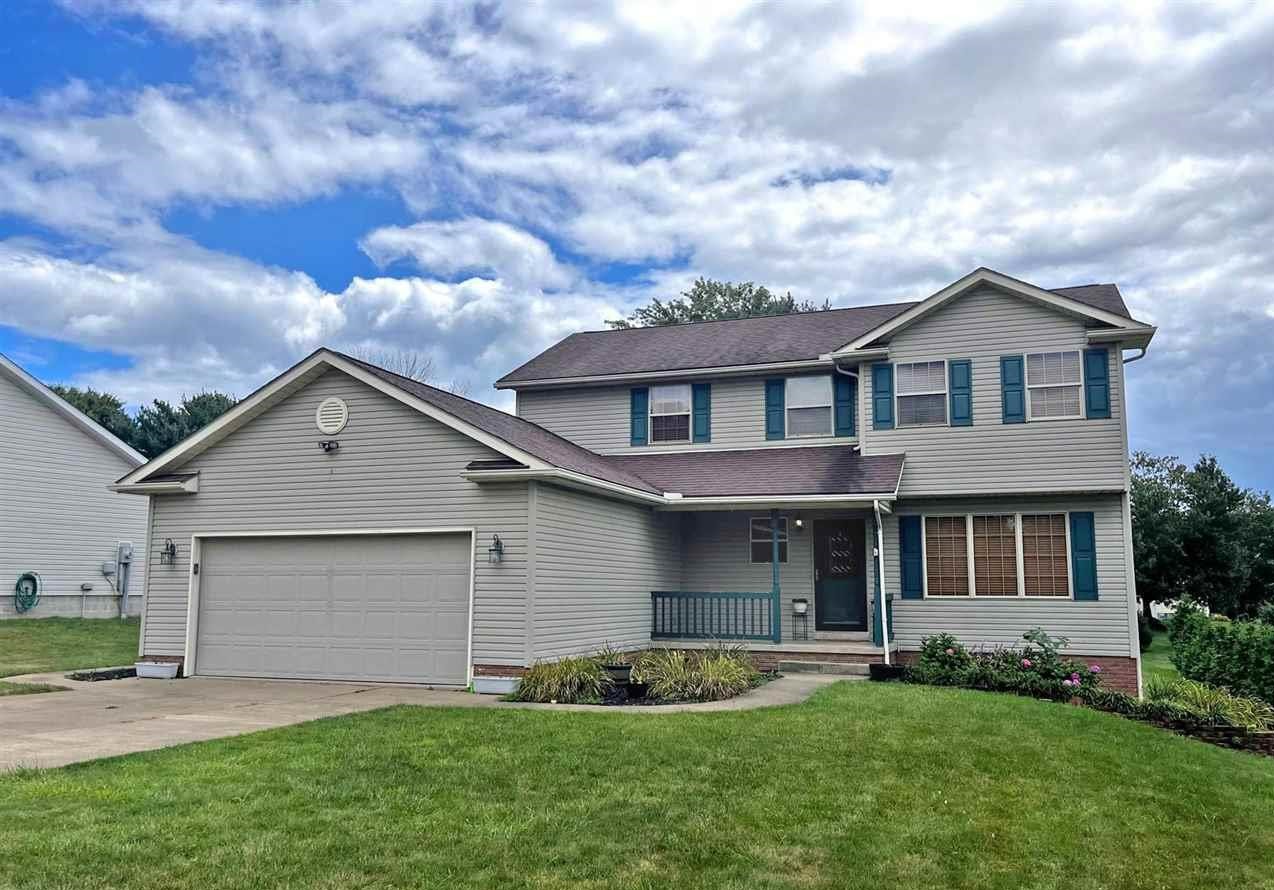 Meanwhile, the Crestview Park neighborhood offers a distinct blend of suburban and rural charm. The lots here are larger, with homes typically set back from the road and surrounded by expanses of greenery, providing a sense of privacy and spaciousness. Many properties in this area feature beautiful landscaping, making for a picturesque, serene environment. The neighborhood also boasts excellent proximity to Crestview Park and Buckner Park, which provide ample opportunities for outdoor recreation.
For those seeking an upscale living experience, the Brazzell Hill area is another top choice. Known for its luxury homes and manicured lawns, this neighborhood is set on a hill providing sweeping views of the city and surrounding countryside. The properties here often feature large lots and upscale amenities like swimming pools and spacious patios. The Brazzell Hill neighborhood also enjoys an excellent location, just minutes from Downtown Dickson and the Dickson Country Club.
Lakeview Heights, located near Luther Lake, is another sought-after neighborhood in Dickson. It's an ideal location for those who enjoy outdoor activities, with the lake providing opportunities for fishing and boating. The homes in this neighborhood range from quaint cottages to larger, newer constructions, many with lake views. The community here is tight-knit, with residents often gathering for neighborhood events.
Finally, the Walnut Street area offers a distinct, historic charm. Many homes in this area were built in the early 20th century and have been beautifully preserved or tastefully renovated. The streets are lined with mature trees, and the neighborhood is walkable with easy access to local shops and restaurants in downtown Dickson. The Walnut Street area is perfect for those who appreciate older homes with character and the convenience of living in the city center.
Each neighborhood in Dickson, TN, offers its own unique charm and set of advantages. Whether one prefers a modern suburban lifestyle or a more laid-back, rural atmosphere, Dickson has a neighborhood to suit every taste.
Top Condos & Townhomes
Dickson, TN provides a selection of desirable condominium and townhome communities, each offering their unique blend of lifestyle, comfort, and convenience. Whether you're a young professional, a retiree, or a small family, there's a community that caters to your specific needs and preferences.
Among these communities, the Cinnamon Ridge Condominiums have distinguished themselves with their modern aesthetic and thoughtful amenities. Located near Highway 46, these condos offer easy access to both downtown Dickson and Nashville's vibrant city life. The community features two and three-bedroom units with attached garages, high ceilings, and contemporary open floor plans. A community pool and well-maintained green spaces further enhance the living experience.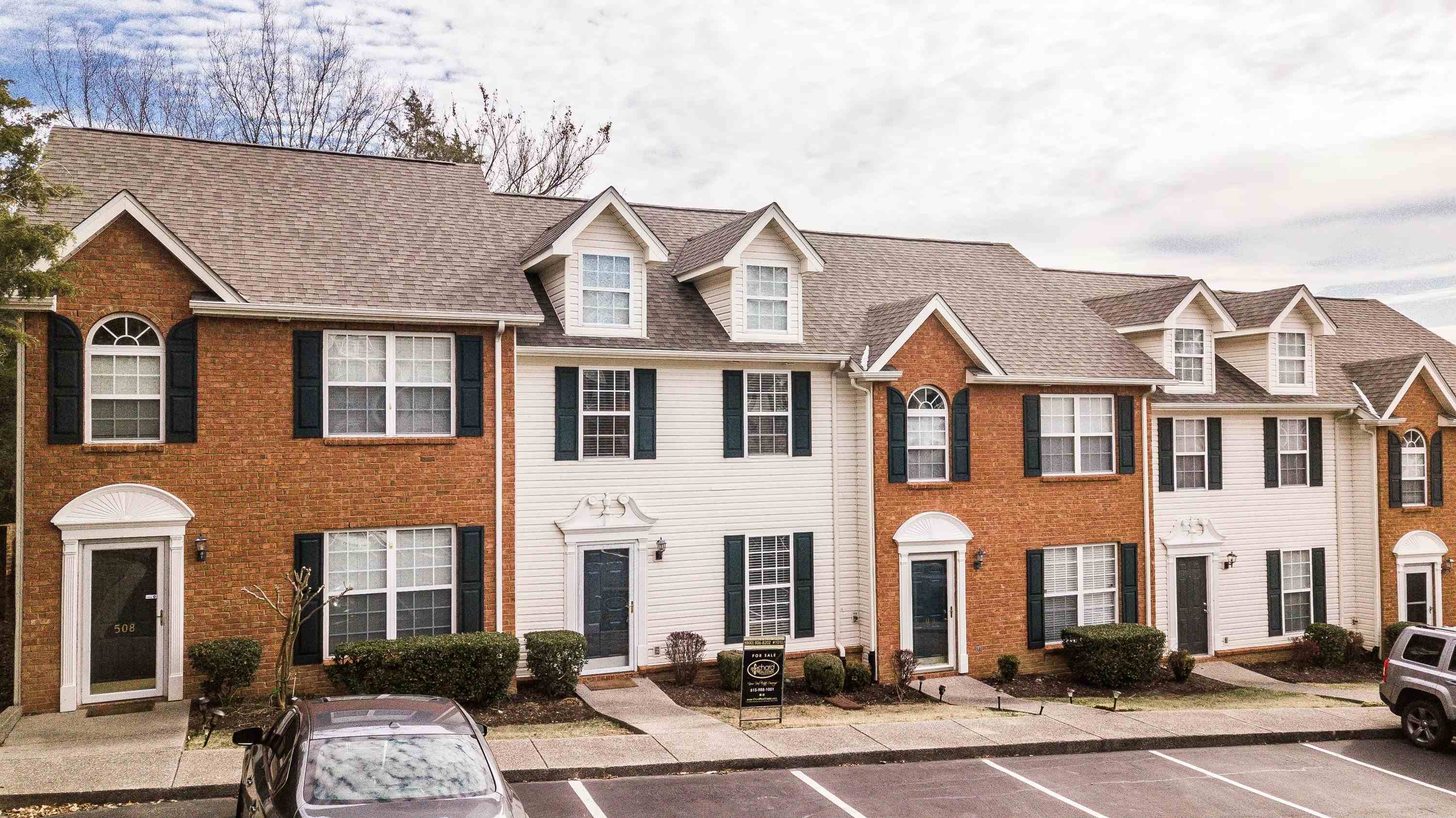 Another notable community is The Townhomes at Hickory Hollow. Positioned just minutes from downtown Dickson, this community offers a serene environment without sacrificing convenience. The townhomes feature private patios, generous living spaces, and attached garages. Residents also enjoy access to a shared fitness center, clubhouse, and playground, making it an attractive option for families.
Chaparral Condominiums is a smaller, more intimate community that offers unique appeal. Each unit in this community offers a blend of traditional and modern design elements, along with features such as fireplaces, private patios, and ample storage space. Chaparral's location offers excellent convenience, being just a short distance from Dickson's array of shopping, dining, and entertainment options.
For those who prefer a more luxurious living experience, the Maple Court Condos is worth considering. Located near the heart of Dickson, this community offers upscale one and two-bedroom condos. With features like granite countertops, high-end appliances, and spacious walk-in closets, residents enjoy a high standard of living. The community also offers shared amenities such as a well-equipped fitness center, swimming pool, and beautiful landscaping.
Lastly, the Waters Edge Townhomes provide a peaceful retreat for residents. Located on the outskirts of Dickson and near Luther Lake, this community offers both two and three-bedroom townhome options, each with private outdoor spaces and modern interior design. This community is a fit for those seeking a quieter lifestyle, while still being a short drive from Dickson's city center.
The diversity of condominium and townhome communities in Dickson, TN, offers prospective residents a range of options to match their lifestyle preferences and housing needs. From modern to traditional, urban to suburban, there's a place for everyone in this vibrant city.
Cost of Living
Dickson, TN, stands out for its lower cost of living compared to many other metropolitan areas in the United States. Its affordability makes it an attractive place to live, particularly for families and those looking to stretch their dollar further.
When examining housing costs, which make up a significant portion of an individual's living expenses, Dickson shines. The median home cost in Dickson is significantly lower than the national average, making homeownership a more achievable goal for many residents. Renters also benefit from this affordability, with median rents well below those in larger metropolitan areas. For example, compared to the nearby city of Nashville, housing costs in Dickson are typically much lower, offering substantial savings for those who don't mind a short commute.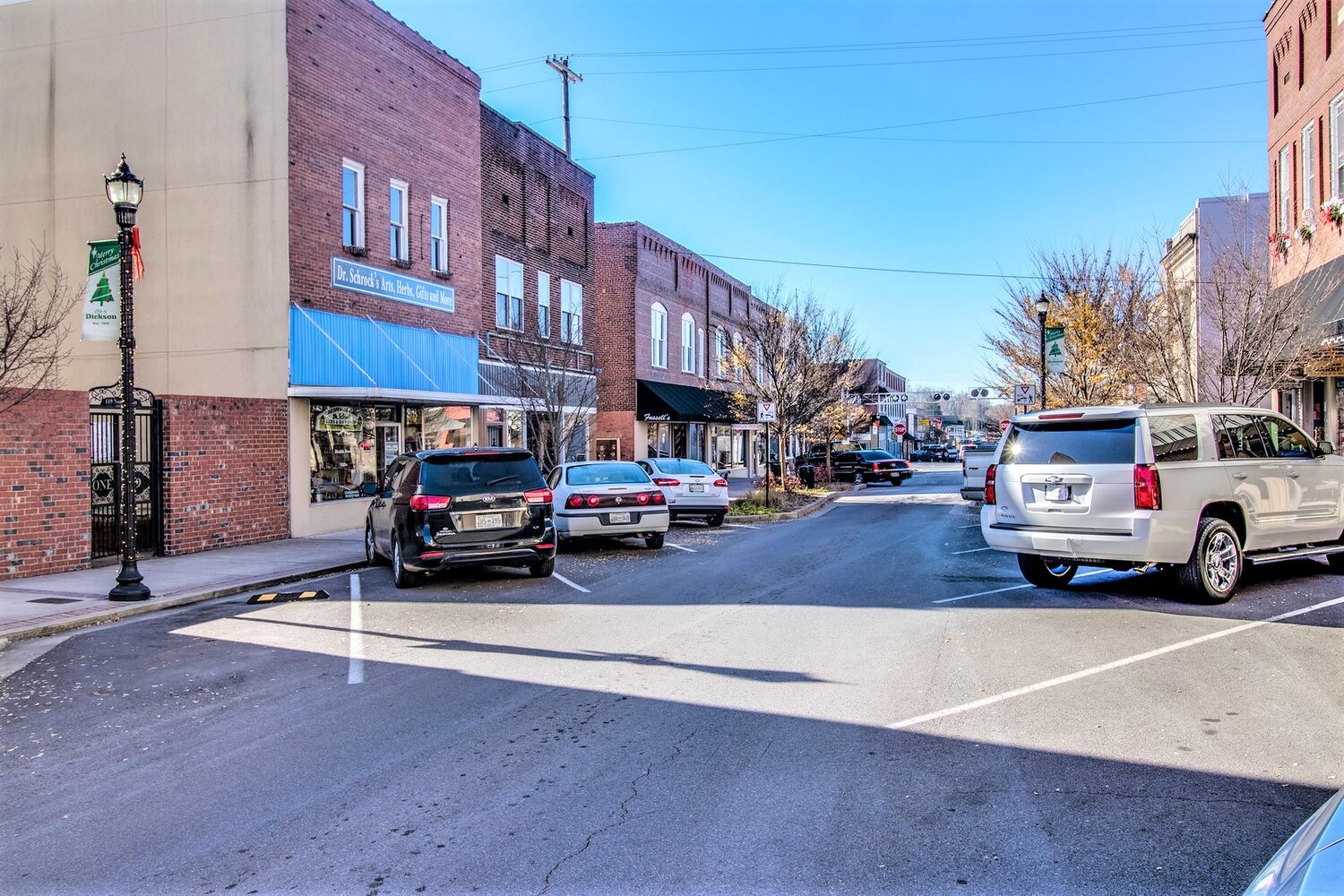 The cost of essential goods and services in Dickson also tends to be lower than the national average. Groceries, healthcare, and transportation costs are generally more affordable in Dickson than in larger metro areas. For example, compared to a major city such as Atlanta, Georgia, residents of Dickson can expect to spend less on everything from a loaf of bread to a visit to the doctor.
Utilities, often a major expense in other cities, also come in under the national average in Dickson. The cost of electricity, gas, and other services are reasonably low, providing further savings for residents. This can be particularly appealing to those looking to relocate from states with high utility costs, such as California or New York.
Taxes in Dickson are also favorable compared to many other areas of the country. Tennessee has no state income tax, which can result in significant savings for residents. Additionally, Dickson's property taxes are lower than those in many other parts of the country, providing another layer of affordability for homeowners.
In terms of overall cost of living, Dickson's lower-than-average costs extend beyond housing to encompass a broad range of expenses. For those seeking a city that offers a balance of affordability and quality of life, Dickson presents a compelling option.
Restaurants and Dining
If you're a food enthusiast, you'll be delighted to explore the diverse dining options that Dickson, TN, has to offer. With an array of restaurants ranging from cozy, family-run establishments to international cuisine, there's a culinary adventure for every palate.
For instance, let's talk about Lugo's. This popular spot is known for its vibrant Mexican dishes. If you've got a hankering for enchiladas, burritos, or a steaming plate of fajitas, Lugo's is the place to be. They also serve up some of the best margaritas in town, which you can enjoy on their outdoor patio during warmer months.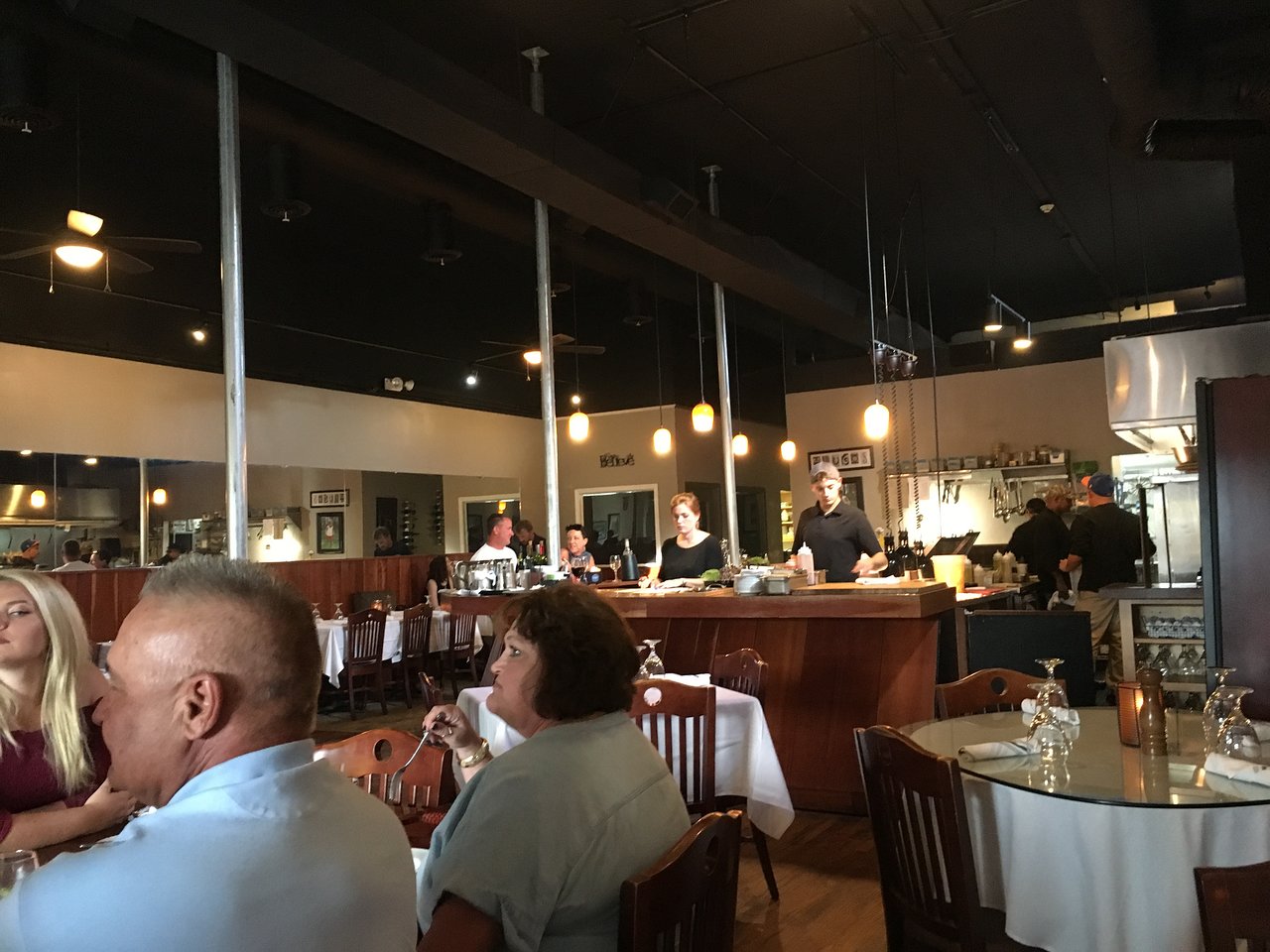 Then there's the famous Back Alley BBQ, which brings the heat with its Tennessee-style barbecue. Whether you go for their slow-cooked ribs, pulled pork sandwich, or a hearty helping of their smoked brisket, your taste buds are in for a smoky, savory treat. And don't forget to try their homemade sides, like the tangy coleslaw or classic baked beans.
For something a bit more upscale, you might consider a night out at Circa Grill. This stylish spot serves an ever-changing menu based on what's in season, showcasing the best of local ingredients. You could enjoy a perfectly seared steak, a creative pasta dish, or one of their fresh seafood offerings, all in a chic, inviting atmosphere.
If you're in the mood for Asian cuisine, you can't miss House of Fuji. Known for its delicious sushi rolls and hibachi dinners, this restaurant offers a delightful taste of Japan right in the heart of Dickson. The welcoming staff and warm ambiance make every meal here a special occasion.
And we can't forget about the charming Sister's WhimZy Tea Room and Cafe. Known for their afternoon tea service complete with scones, finger sandwiches, and a variety of teas, it's the perfect spot for a relaxing lunch or a get-together with friends.
So, whether you're looking for a casual dinner, a romantic date night spot, or a family-friendly eatery, the restaurants in Dickson, TN, offer a wide variety of flavors and experiences. The vibrant food scene here is definitely a treat to explore.
Shopping and Entertainment
Dickson, TN! There are a plethora of options for both locals and visitors looking to enjoy a day or evening out. When it comes to entertainment, the local gem is the Clement Railroad Hotel Museum. This museum is located in the beautifully restored Hotel Halbrook, one of Tennessee's Historic Hotels of America. The museum not only takes you on a journey through local history but also showcases the development of the railroad and its impact on the region.
But if you're more of a movie enthusiast, don't worry, there's something for you, too! The Roxy Theatre in downtown Dickson is a great place to catch the latest releases. It's a beautifully renovated cinema with modern amenities but still retains its charming vintage vibe.
As for music lovers, Dickson is host to numerous live music events throughout the year, both indoors and outdoors. The Renaissance Center is a popular venue that often showcases concerts, theatrical performances, and other arts events.
Now, for those who love shopping, Dickson does not disappoint. The Downtown area is filled with unique shops selling everything from fashion and jewelry to antiques and home goods. Many of these are local, independent businesses, making for a truly unique shopping experience. For instance, House Blend is a delightful boutique that offers a carefully curated selection of gifts, clothing, and home décor.
For those who prefer a traditional mall shopping experience, the Dickson Plaza Shopping Center provides a good mix of local stores and national retailers. Additionally, the Farmer's Market is a must-visit during the summer months, where you can find fresh, locally sourced produce, baked goods, and handmade crafts.
So, whether you're in the mood for a leisurely day exploring local history, catching a movie or a show, or indulging in some retail therapy, Dickson, TN, offers a wide variety of entertainment and shopping options to suit every taste.
Parks and Nature
Dickson, TN, is truly a haven for nature lovers, with plenty of parks and green spaces that offer opportunities for outdoor fun and relaxation.
Let's start with Montgomery Bell State Park, one of the area's most renowned natural retreats. It's a vast, forested park with numerous trails winding through the trees, around lakes, and alongside creeks. Here, you can go for a leisurely stroll, or maybe take a more challenging hike. And if you're up for it, you can even try out camping under the stars or rent a cabin for a weekend getaway.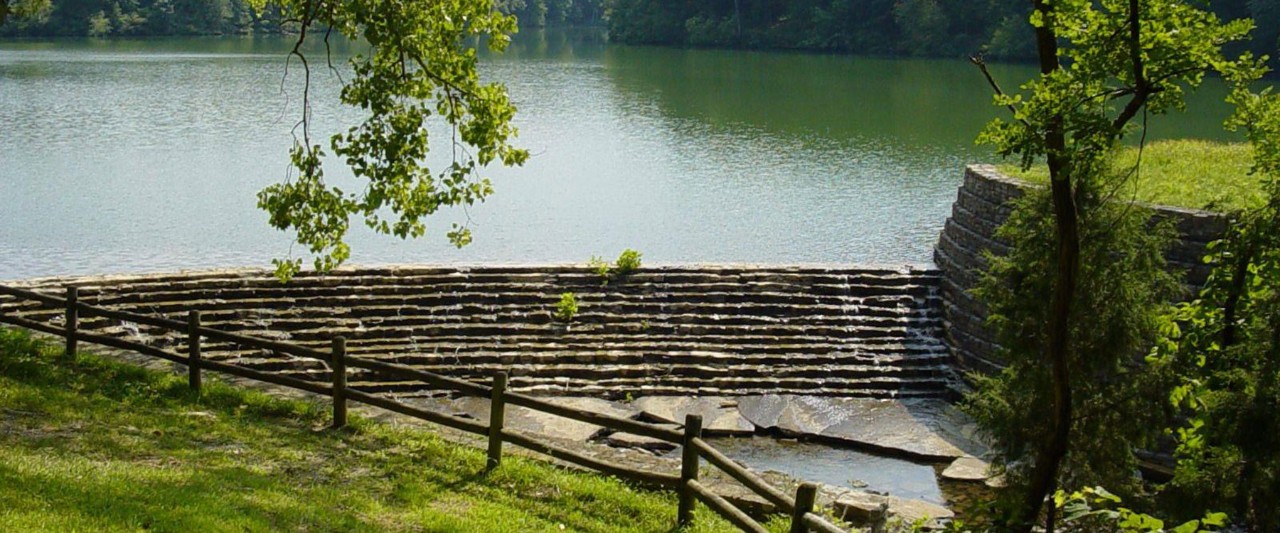 For those who love water activities, you'd be pleased to know that Lake Luther is just around the corner. It's a tranquil spot ideal for fishing, picnicking, or just sitting back and watching the sunset. The lake is surrounded by a well-maintained walking trail, so you can enjoy a gentle stroll while soaking in the peaceful atmosphere.
Dickson also offers several wonderful city parks. Henslee Park, for instance, is a fantastic destination for families. It has multiple playgrounds, sports fields, and even a disk golf course. On a sunny day, you'll often see families having picnics, playing ball games, or just enjoying the outdoors.
Then there's the charming Holland Park, located right in the heart of the city. This urban green space is a favorite among locals for its gazebo, mature shade trees, and beautiful seasonal flower displays. It's a great spot for a relaxed lunch break or an afternoon read.
For the more adventurous, the Cumberland Furnace region offers rugged trails perfect for mountain biking and hiking, while providing breathtaking views of the surrounding landscapes.
So, whether you're an avid hiker, a family looking for a great picnic spot, or someone who just wants to enjoy a peaceful day in a beautiful setting, Dickson's parks and natural areas provide a variety of options to enjoy the great outdoors.
Business and Industry
The business landscape in Dickson, TN, is a vibrant mix of local businesses and larger industries that contribute to the local economy. It's a great blend of traditional industries, emerging sectors, and a thriving small business community.
One of the key sectors in Dickson is manufacturing. Dickson is home to several large manufacturers that are significant employers in the area. One of these is the Dal-Tile Corporation, which has a major production facility in Dickson. They produce a wide range of ceramic, porcelain, and natural stone tiles, contributing to both the local and national building materials industry.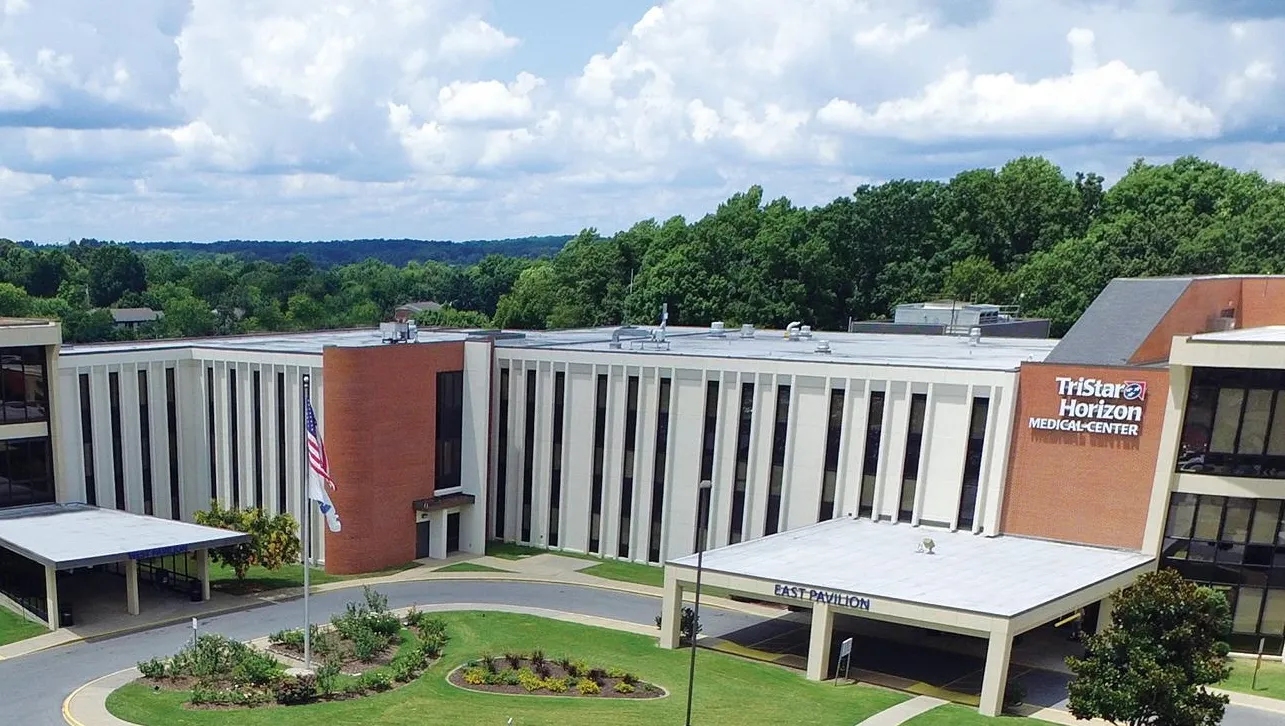 Healthcare is another critical sector in Dickson. The TriStar Horizon Medical Center is one of the city's largest employers, providing a wide range of medical services to residents. Beyond the hospital itself, there are numerous healthcare providers in the area, from specialist clinics to home healthcare services.
In the retail sector, you'll find a mix of locally owned shops and national chains. The Dickson Plaza Shopping Center is one of the key retail areas, with a variety of stores and restaurants. Plus, there's a thriving downtown shopping district that includes boutique shops, antique stores, and eateries.
Let's not forget the booming tourism industry. With attractions like the Montgomery Bell State Park and the Clement Railroad Hotel Museum, Dickson draws visitors from across the region. This supports a range of businesses, including hotels, restaurants, and tour operators.
The agricultural sector also plays a role in Dickson's economy, with numerous farms in the surrounding area. Many of these farms sell their produce locally, contributing to the community's strong emphasis on locally sourced food.
So, whether it's a large manufacturing plant, a small boutique in the downtown district, or a healthcare provider, each business in Dickson plays a crucial role in shaping the local economy and contributing to the city's unique character.
Airport and Transportation
Dickson, TN, is strategically located when it comes to accessibility to airports and public transportation options.
Starting with airports, the closest major airport to Dickson is the Nashville International Airport (BNA), which is approximately 50 miles away. This translates into roughly an hour's drive, depending on traffic. BNA is a bustling hub that offers a wide range of domestic and international flights, making it quite convenient for residents of Dickson who need to travel frequently or have family or friends visiting from out of town.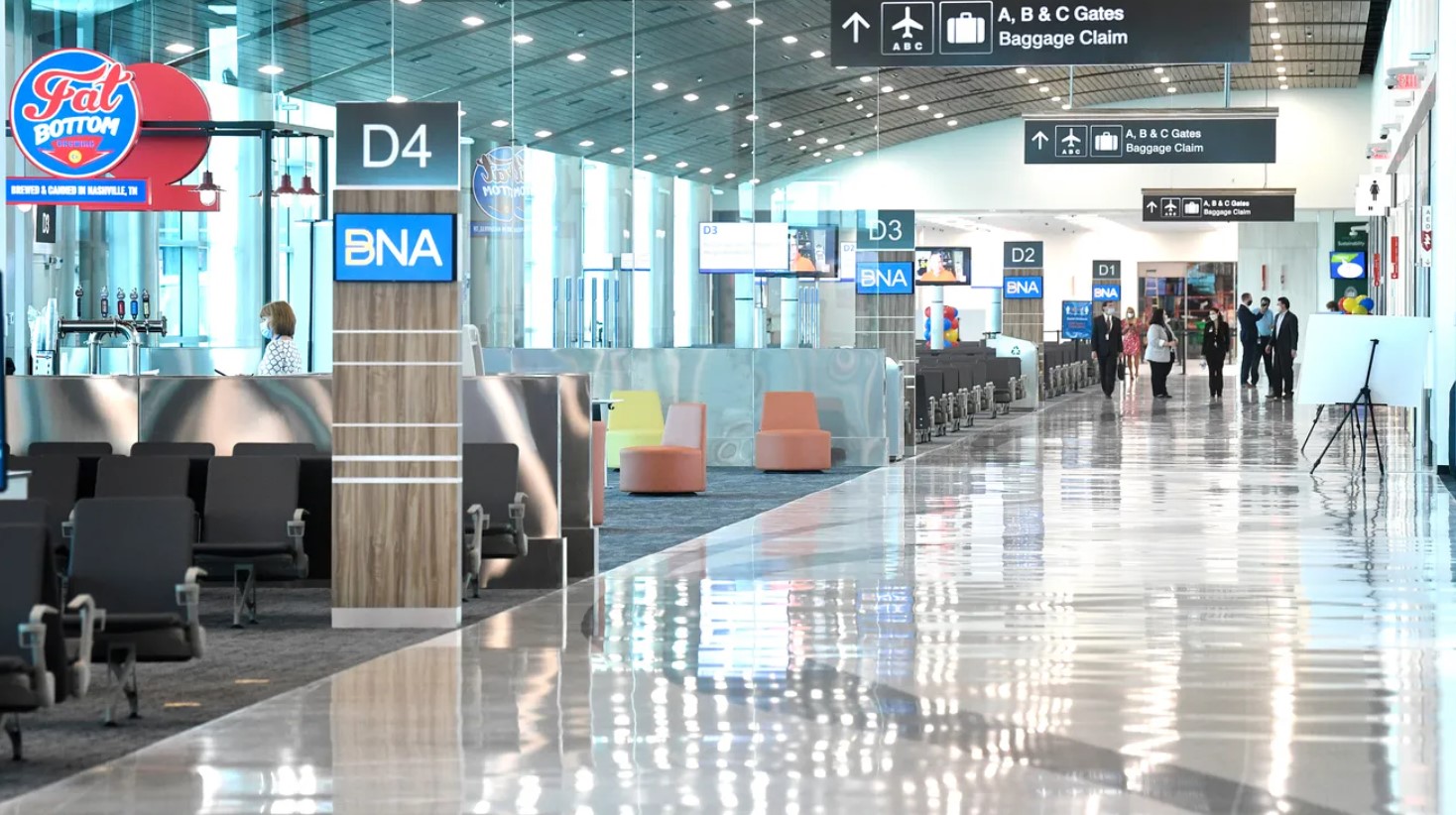 Now, for those occasions when a smaller, regional airport will suffice, you have the Dickson Municipal Airport. It's right in the city and caters to private and charter aircraft. Although it doesn't provide commercial airline services, it's a great asset for private pilots or those chartering a flight.
As for public transportation, options are available but more limited in Dickson as compared to larger cities. The Dickson County Transit provides public transportation services in and around the city. They offer both a fixed route service, with buses running regularly between major points in the city, and a door-to-door service, which can be booked in advance for trips within Dickson County. This makes getting around town without a car feasible, especially for those who plan their journeys ahead of time.
For those commuting to Nashville or other nearby cities, using a car is the most common choice. The I-40 freeway and Highway 46 provide direct routes into Nashville. Alternatively, the Music City Star, a commuter rail service, operates between Nashville and several surrounding cities, though you'd need to drive to a nearby station, such as the one in Lebanon, to catch the train.
So, while Dickson is a smaller city with a more laid-back vibe, you're never too far from the hustle and bustle. With the Nashville International Airport just an hour away and convenient local transit options, getting in, out, and around Dickson is a breeze.
Weather
Dickson, TN, is a place where you can truly experience the ebb and flow of the four seasons, each bringing its own charm and vibe to the city.
Let's start with spring, which typically starts in March and extends until May. Springtime in Dickson is delightful. As the weather warms up, the city bursts into color, with trees budding and flowers blooming everywhere. Average temperatures can range from the mid-50s to the low 70s, making it a pleasant time for outdoor activities like hiking in Montgomery Bell State Park or visiting the local farmers' market.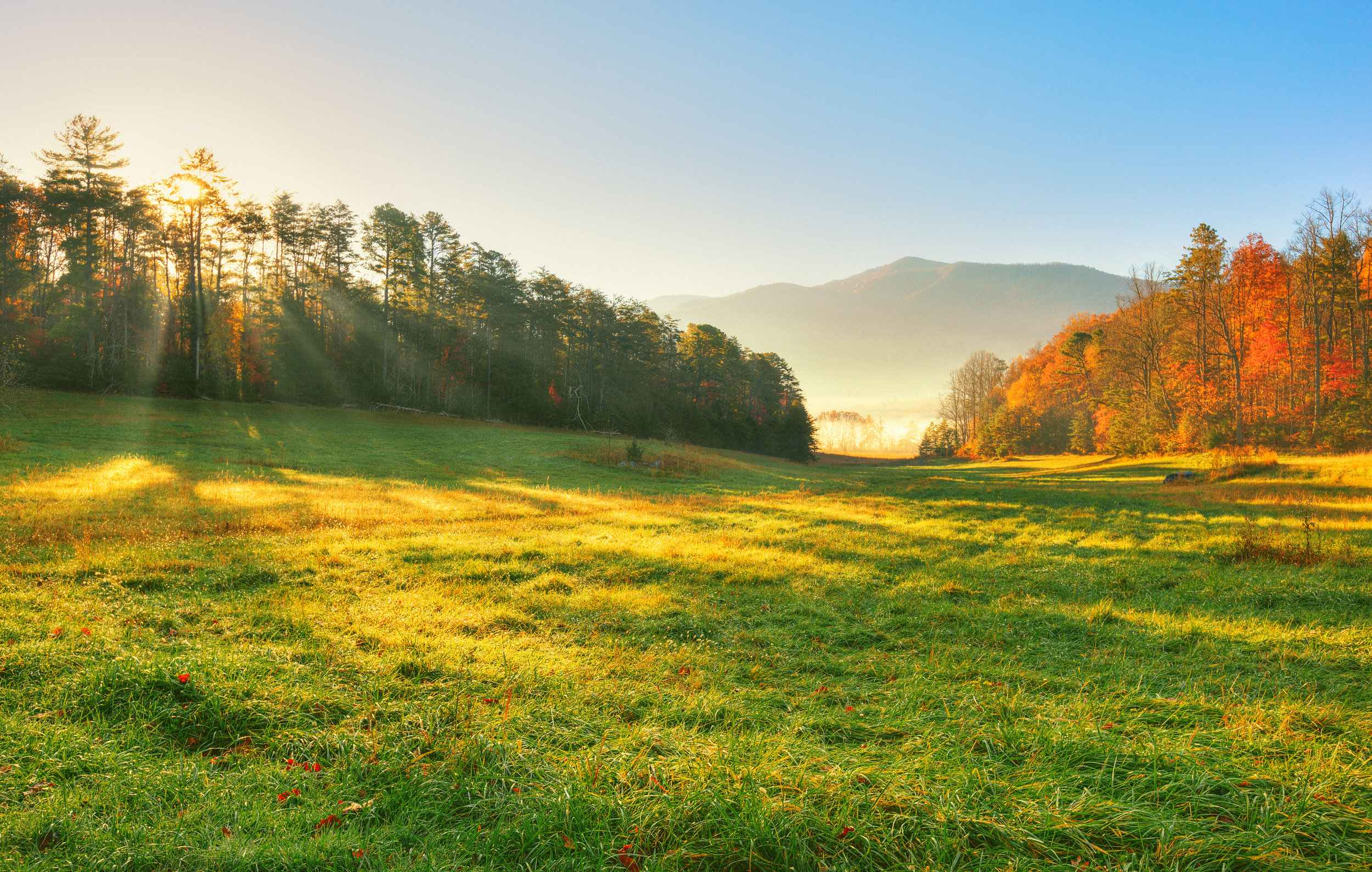 As spring transitions into summer around June, you'll notice the temperatures rising, often reaching into the high 80s and even low 90s. Summers in Dickson can get quite hot and humid, but they also bring a lively energy to the city. It's a great time for boating on Lake Luther, having a picnic at one of the many city parks, or just enjoying a cool drink at one of the local cafes.
Then comes fall, usually starting in September, which is many locals' favorite time of the year. Fall brings a spectacular display of changing leaves, with the city's trees transforming into hues of red, orange, and gold. The weather is also comfortable during this time, with temperatures gradually dropping from the high 70s in early fall to the 50s in late November. It's the perfect time for a scenic drive or a cozy bonfire evening.
Winter in Dickson typically starts in December and can extend until February. During this time, temperatures can drop to the 30s, and while Dickson doesn't usually get a lot of snow, it's not uncommon to see a few flurries or a light dusting now and then. It's a time for indoor activities, warming up with a hot drink in one of the local coffee shops, or maybe taking a winter hike on a clear day.
So, whether you're a fan of warm summers, the vibrant colors of fall, the refreshing bloom of spring, or the crisp cool of winter, Dickson, TN, offers a varied weather palette that caters to everyone's taste.
Private and Public Schools
Dickson, TN, offers a mix of both public and private schooling options, providing families with a variety of educational opportunities for their children.
Starting with the public school system, it's overseen by the Dickson County School District, which serves students from pre-kindergarten through 12th grade. There are several elementary schools scattered throughout the district, each dedicated to providing a comprehensive early education program. Dickson Elementary and Oakmont Elementary are among these, each fostering a supportive and inclusive learning environment.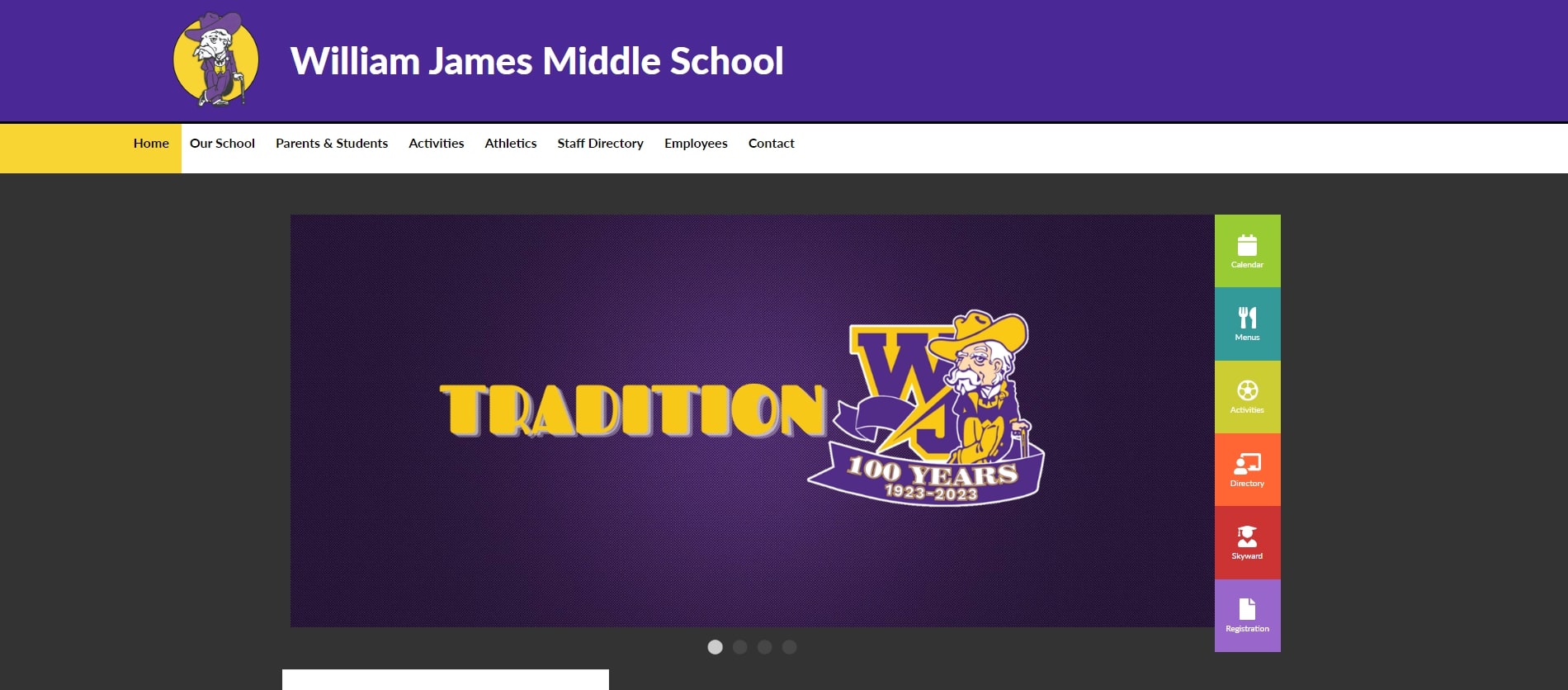 When it comes to middle schools, Dickson Middle School and William James Middle School stand out. Both have strong academic programs and a range of extracurricular activities. The district also offers a unique Discovery School program that provides project-based learning for academically gifted students.
The flagship of the district is Dickson County High School, known for its rigorous academic programs, including Advanced Placement (AP) courses. It also has a strong athletics program and numerous clubs and activities that provide students with a well-rounded educational experience.
Dickson is also home to several private schools. The Discovery School, an independent school, offers an engaging curriculum that emphasizes project-based learning and critical thinking skills. Another well-known private institution is the Lighthouse Christian School, a faith-based school serving children from kindergarten through 12th grade. It offers a college preparatory curriculum integrated with Christian values.
For parents seeking a Montessori education for their young ones, there's the Montessori School of Dickson, which provides a nurturing learning environment following the Montessori method.
In a nutshell, whether you're considering a traditional public school, a specialized program, or a private institution, you'll find a variety of options in Dickson, TN, to meet the educational needs of your family.
History
Dickson was first incorporated back in 1899, but its roots go even deeper. The area was originally part of the hunting grounds of the Choctaw, Chickasaw, and Cherokee Native American tribes. It wasn't until the late 18th century that European settlers started to establish themselves in the area.
Dickson's growth as a city really began with the advent of the railroad. In the 1850s, the construction of the Tennessee and Pacific Railroad dramatically impacted the region's development. This new transport link brought with it trade, migration, and expansion. Interestingly, the city was named after William Dickson, a prominent local physician and a friend of President Andrew Jackson, who was instrumental in establishing the railroad in the area.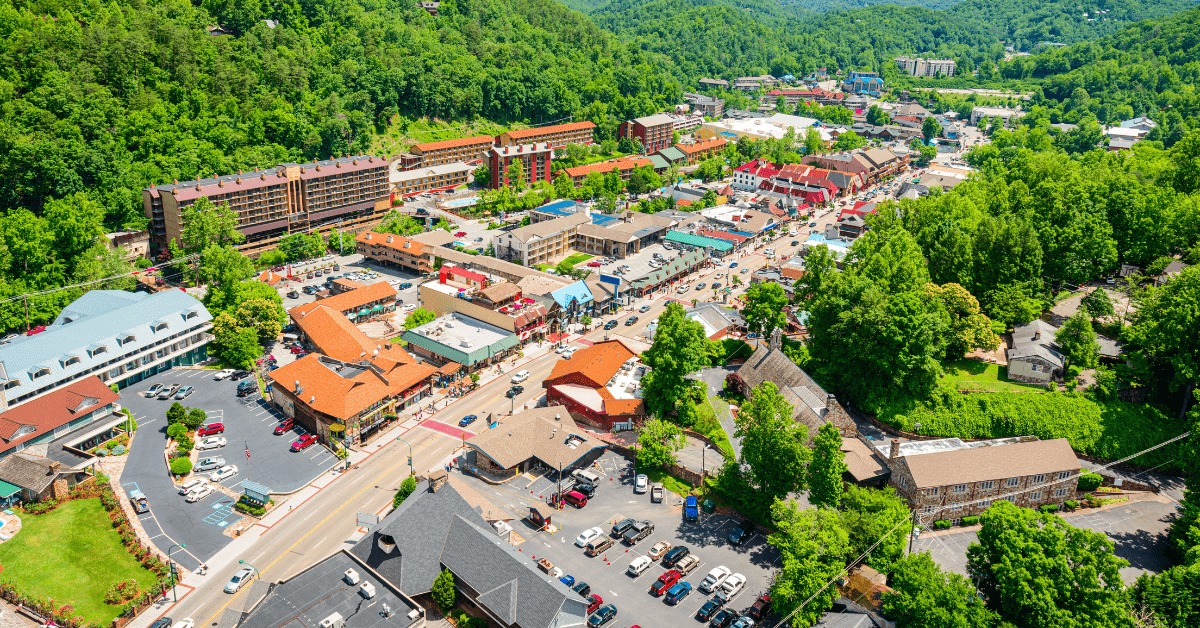 In the years that followed, Dickson saw growth in several industries, including lumber, coal, and iron manufacturing, all facilitated by the railroad connection. The establishment of the Red Cap factory, which produced the famous engineer's hats, also marked a significant milestone in the city's industrial development.
As you stroll through the city, you'll find many nods to Dickson's rich history. One key example is the Clement Railroad Hotel Museum, located in the historic Halbrook Hotel. The museum highlights the region's railroad and Civil War history, and its connection to former Tennessee Governor Frank G. Clement, who was born in the hotel.
Dickson's Main Street also reflects its historical heritage with beautifully preserved architecture, while the War Memorial Building stands as a tribute to local veterans.
So, from its early days as Native American hunting grounds to its evolution as a railroad town and a vibrant city, the history of Dickson is etched into every corner of the city, adding depth and charm to this Tennessee gem.